Poor fellas, we're so busy getting hyped over saying YES to the dress… that deciding what the groom/groomsmen are going to wear falls by the wayside. To complete the look of your knock-out wedding party, each person's attire should be carefully curated to achieve your ideal aesthetic… so if you need some inspo, we're here to help nudge you in the right direction with a great gallery of handsome grooms who completely nailed their destination wedding-day look.
We've seen a ton of great trends throughout many of the real weddings featured here on DWD: no jacket + suspenders, linen outfits, light colors, bowties, short sleeves, and more. It's important, much like choosing a wedding dress, to ensure that the guys are simply comfortable and happy with how they look above all else.
Also, it's important to consider much more than simply finding attire that matches the bridal party when picking out the guys' outfits.
Always be mindful of the setting you've chosen for your destination wedding, because a full tuxedo on the beach may feel silly to some… so opting for something lighter like linen, or losing the jacket and shoes can help complement the destination itself while keeping with the vibe of your wedding… and you want your man and his crew comfortable! Nothing worse than a picture full of sweaty guys who wore a 3-piece suit to a daytime wedding in Hawaii!
At the end of the day, destination weddings are like a regular weddings' fun cousin who doesn't play by the rules… so enjoy these photos but keep in mind, anything goes!
Slacks and Shirt Without Jacket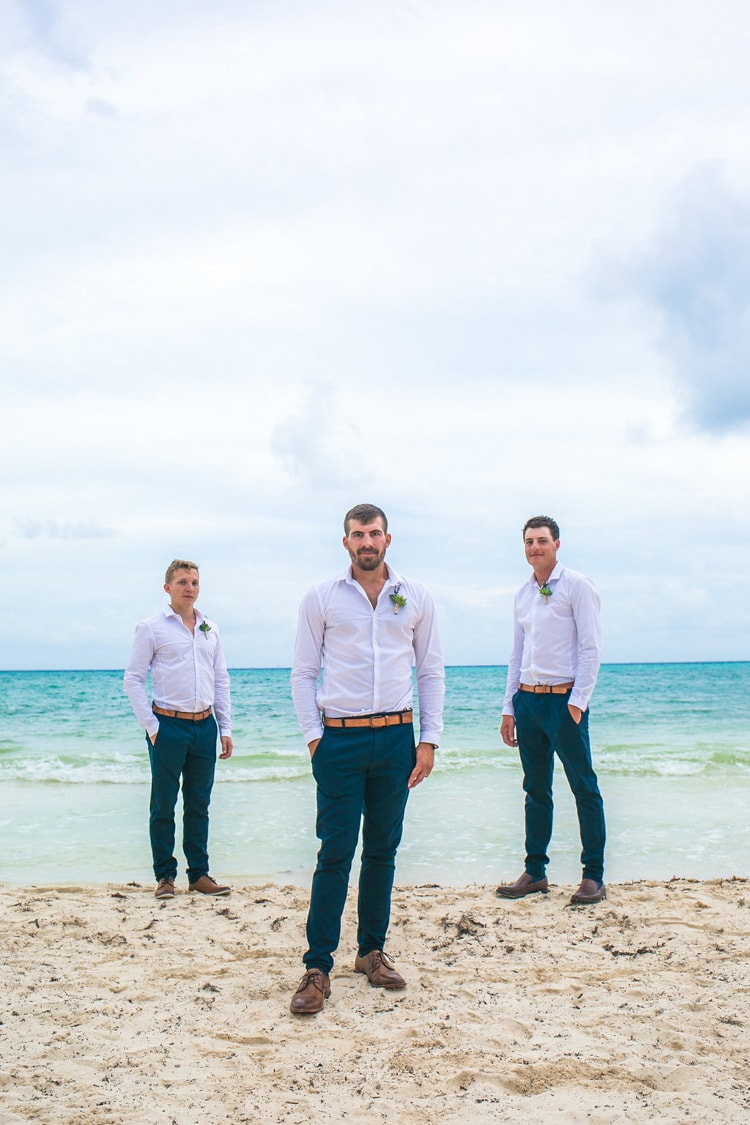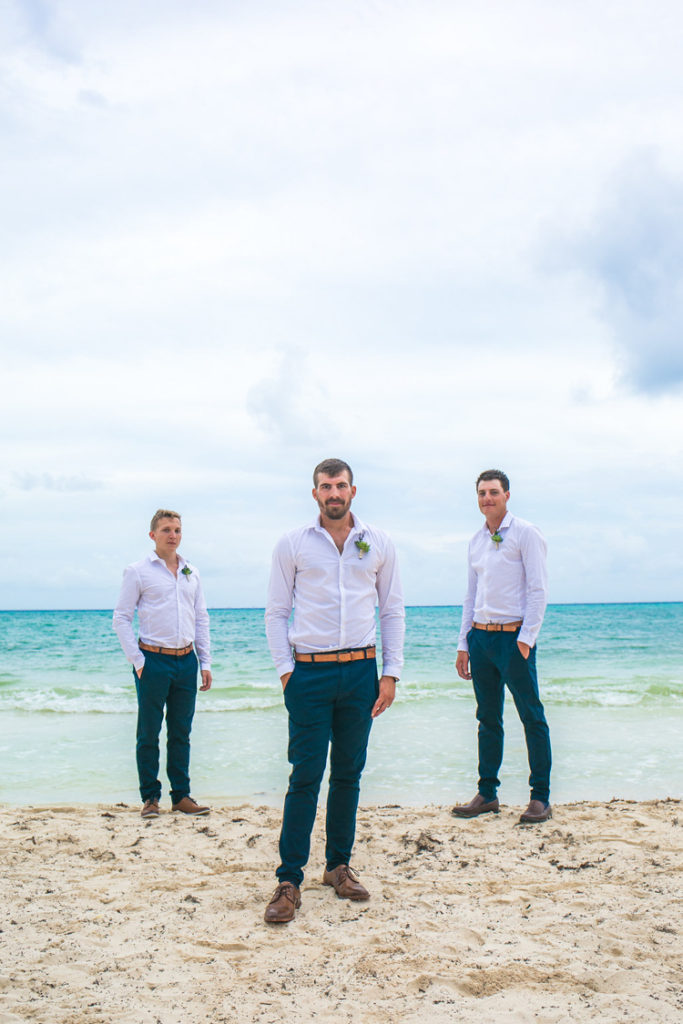 Black Suits
Grey Suits
Rachel Robertson Photography | View more of this Kualoa Ranch Destination Wedding
Tan Suits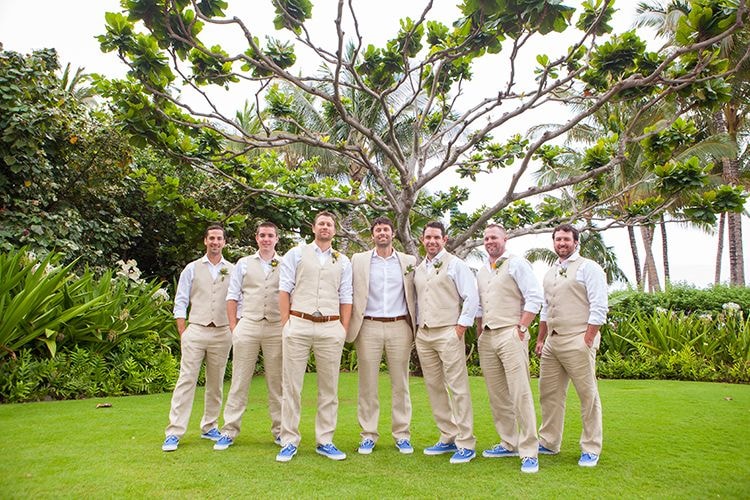 Kevin Ashley Photography | View entire Destination Wedding in Kauai
Blue Suits
Mint Green
Bowties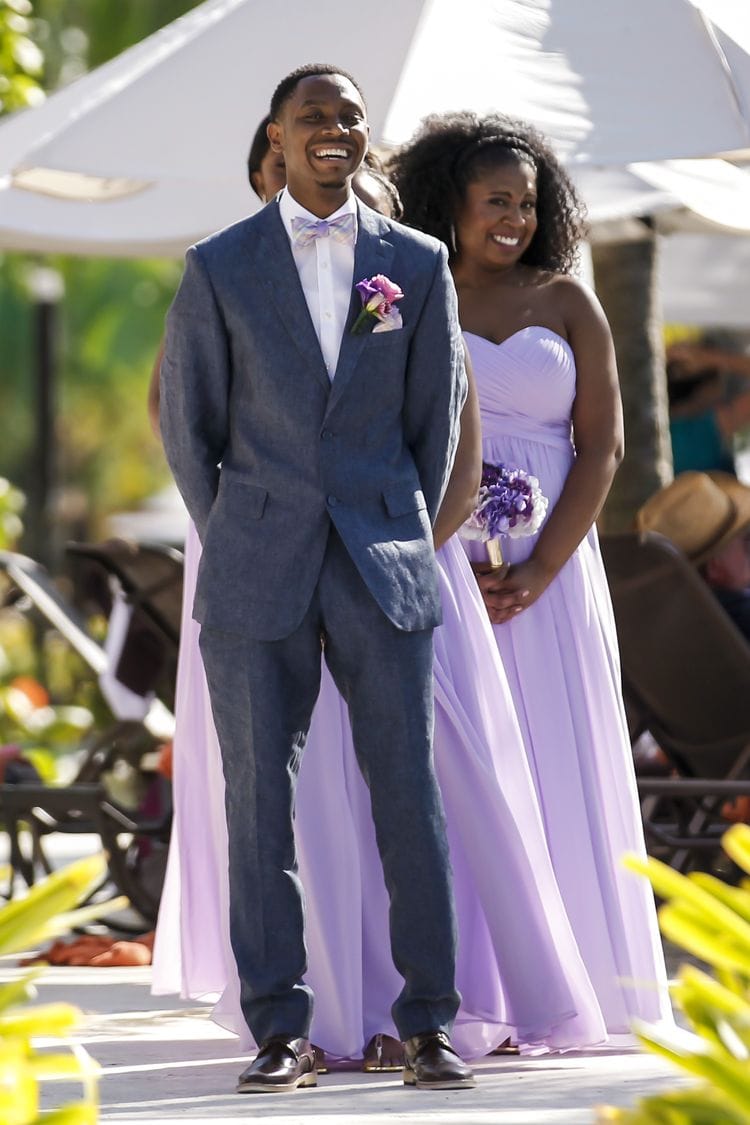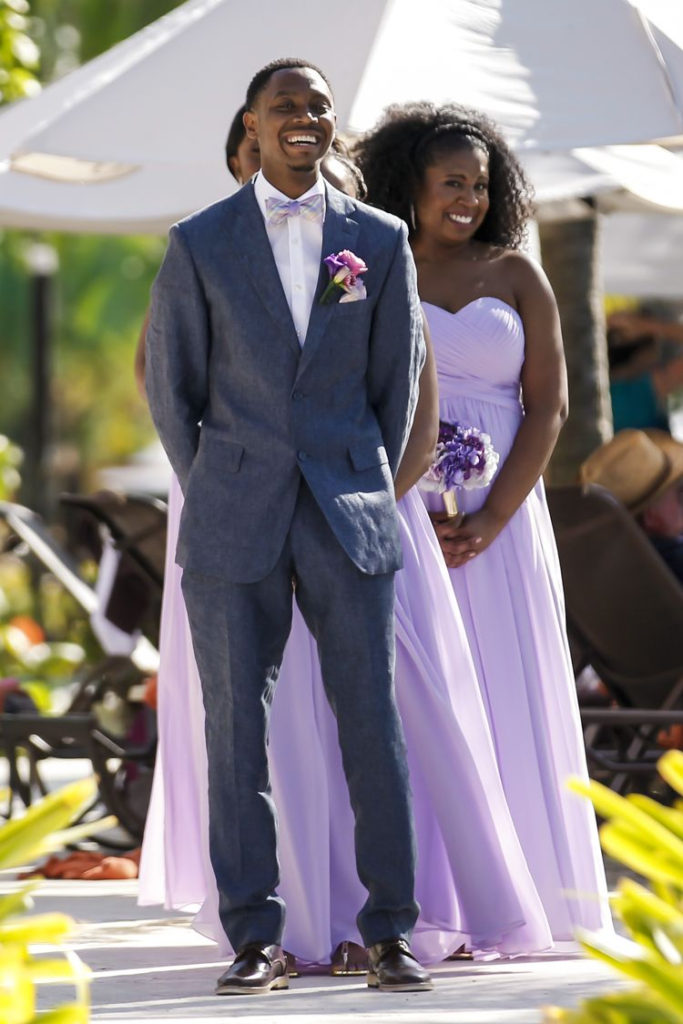 Pattern Suits
Vests
Suspenders
Guayabera Shirt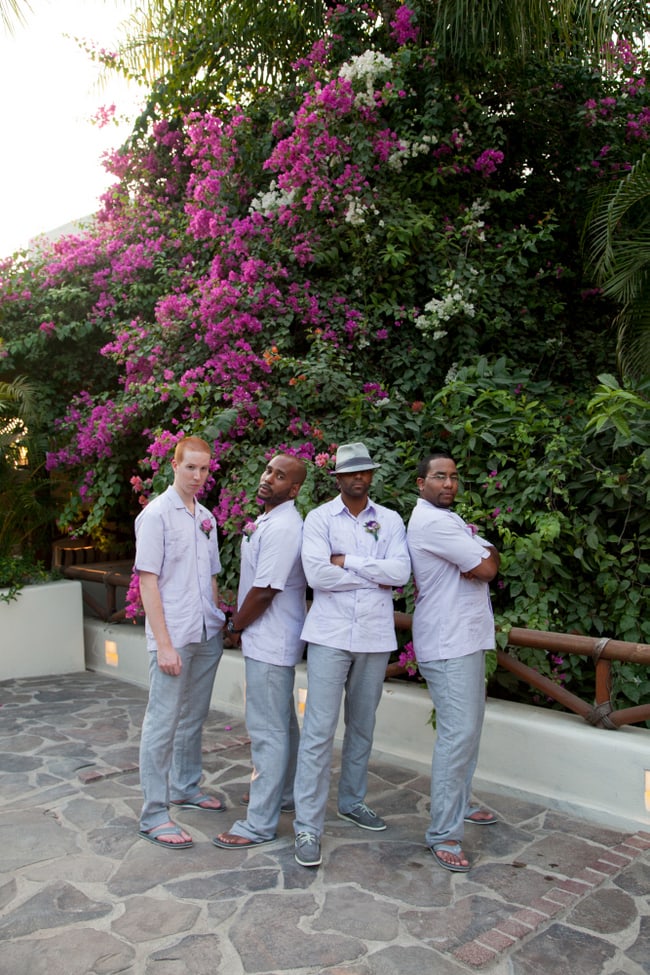 Colorful Ties
Other Posts on Destination Wedding Attire
Make sure you check out these other posts about men's destination wedding attire:
Save to Pinterest for Later