Today's featured wedding inspiration looks like it came straight out of Italian Vogue, and I could not wait to share it with you! These gorgeous photos by Sotiris Tsakanikas Photography were shot at the Hotel Villa Giona in Verona, Italy. This venue is full of historic charm and character, making it the perfect location for a romantic destination wedding.
Alessandra Benedetti, who planned this styled wedding, shared a little of her inspiration: "We would love to inspire brides to come and get married in Valpolicella. It's a magic place, full of surprising and stunning landscapes and unimaginable colors –a place where art, culture, wines, and food come together creating the original atmosphere of the traditional Italian style."
And as you're about to see, they brought that vision to life with every little detail. The dramatic flowers – a combination of sweet avalanche roses, lysianthus, cosmos bordeaux and viburnum berries – were bold, elegant and matched perfectly with the aristocratic style of the venue. And the fashion choices? To-die-for! The bride wore two gorgeous lace gowns and a fresh renaissance hairstyle with a modern twist. The groom donned a stately morning suit in two different colors– light grey for the morning and dark grey for the afternoon. And for an added touch of style, he finished off his look with an original bowler hat. If you want to plan a suave, romantic and charming wedding full of style, you'll find plenty of inspiration here. Enjoy!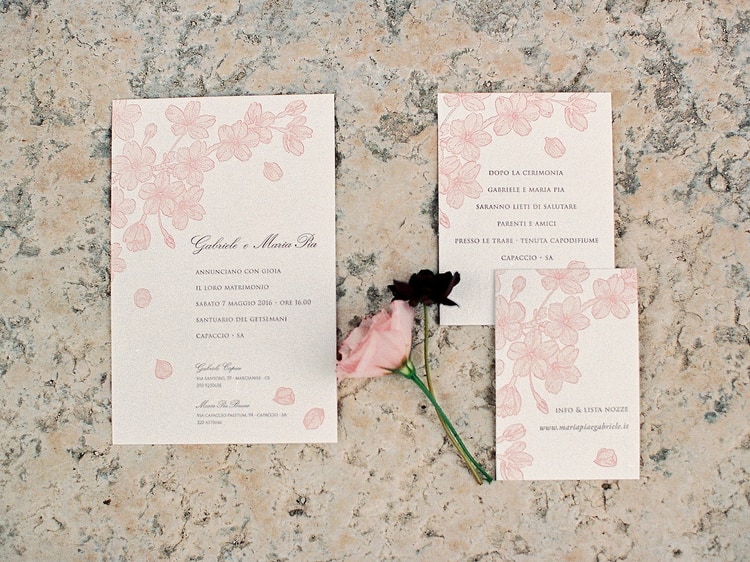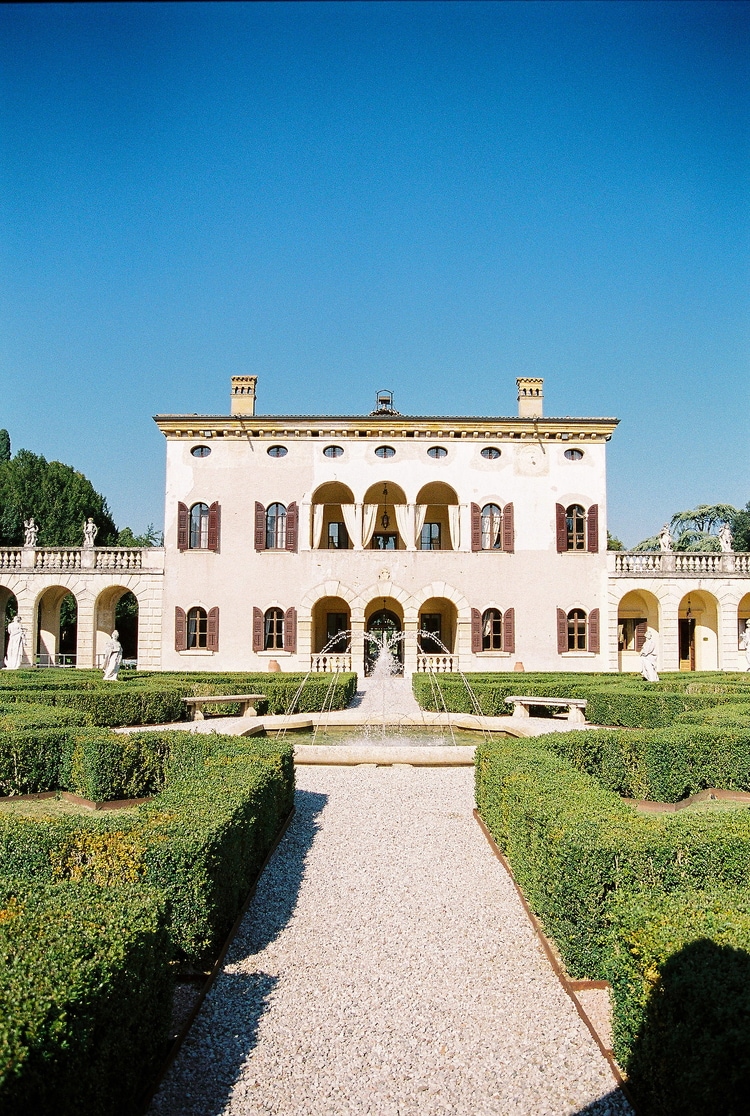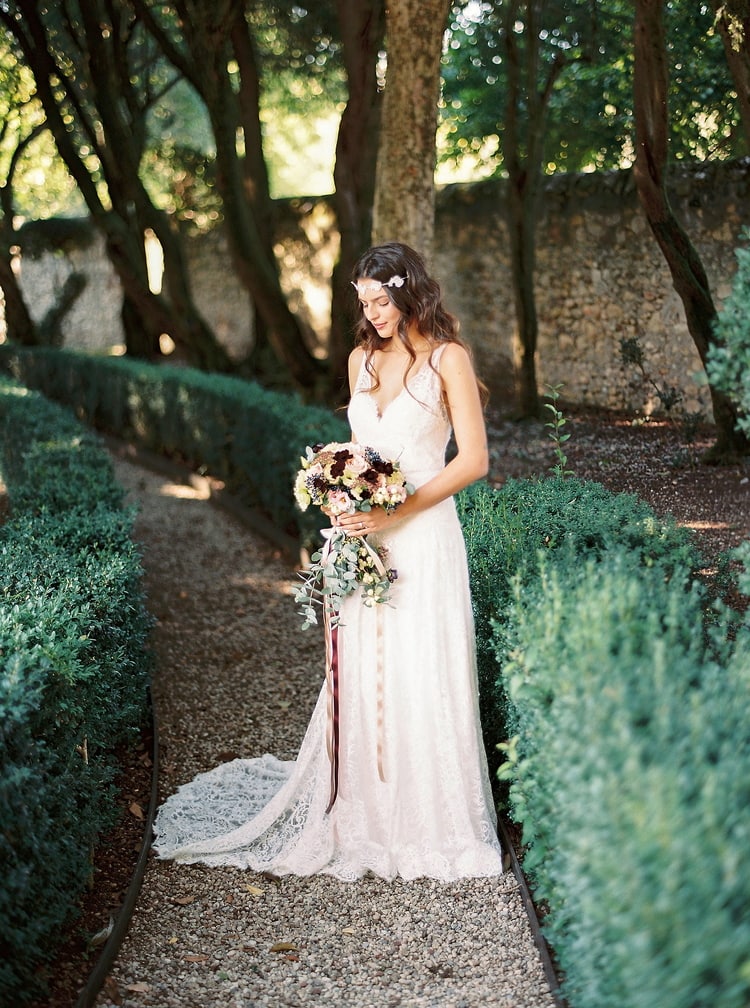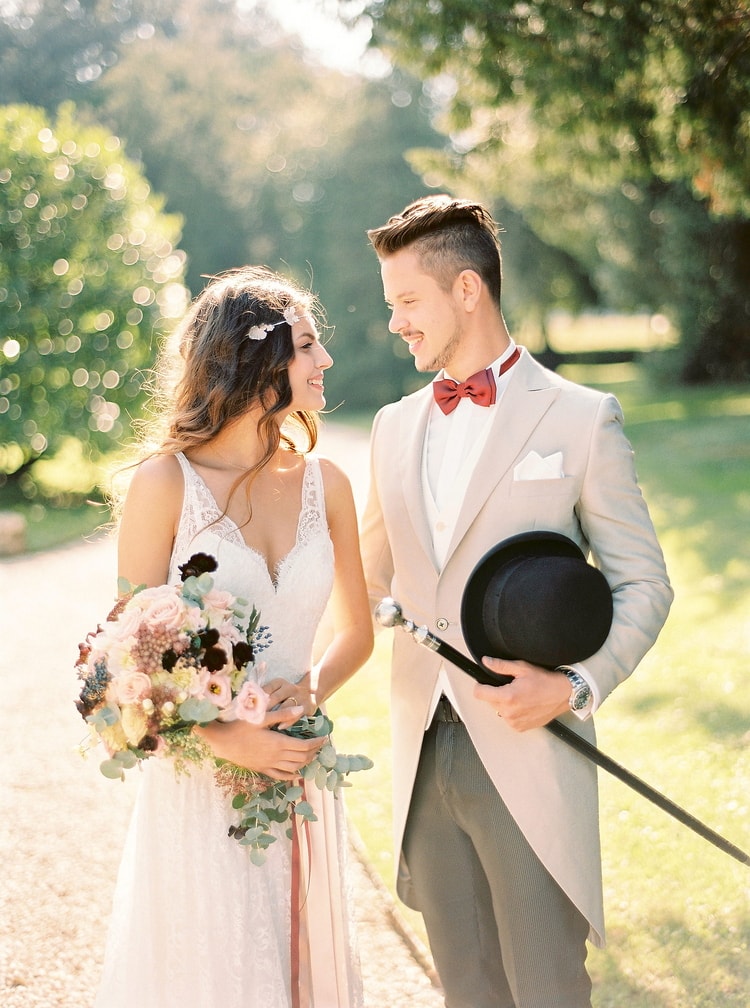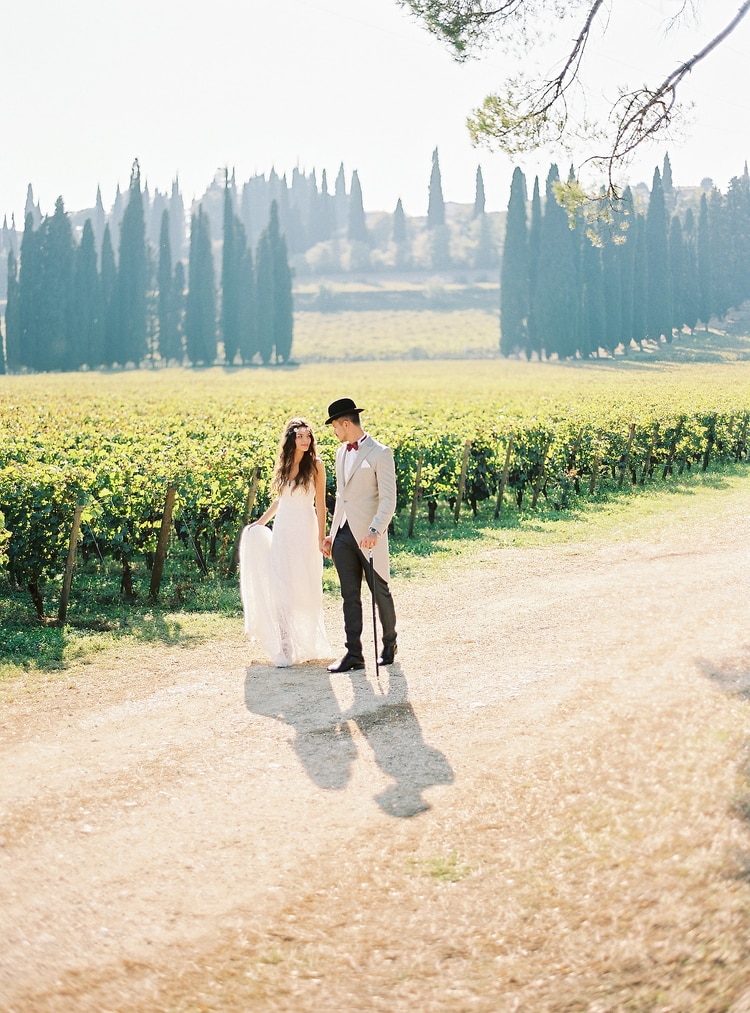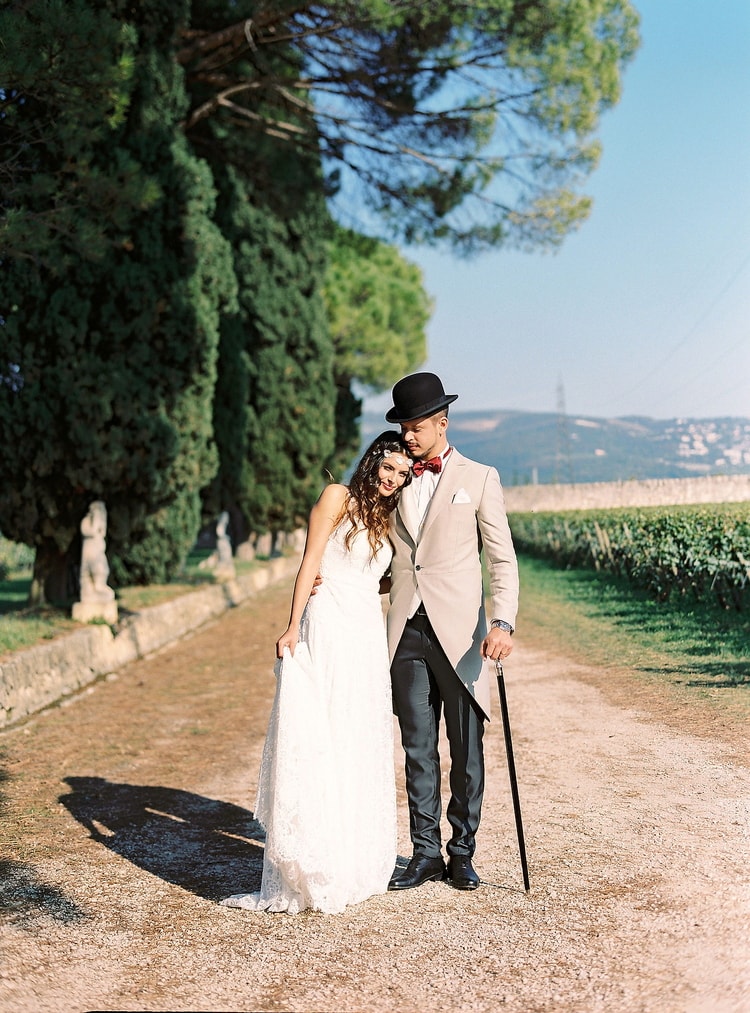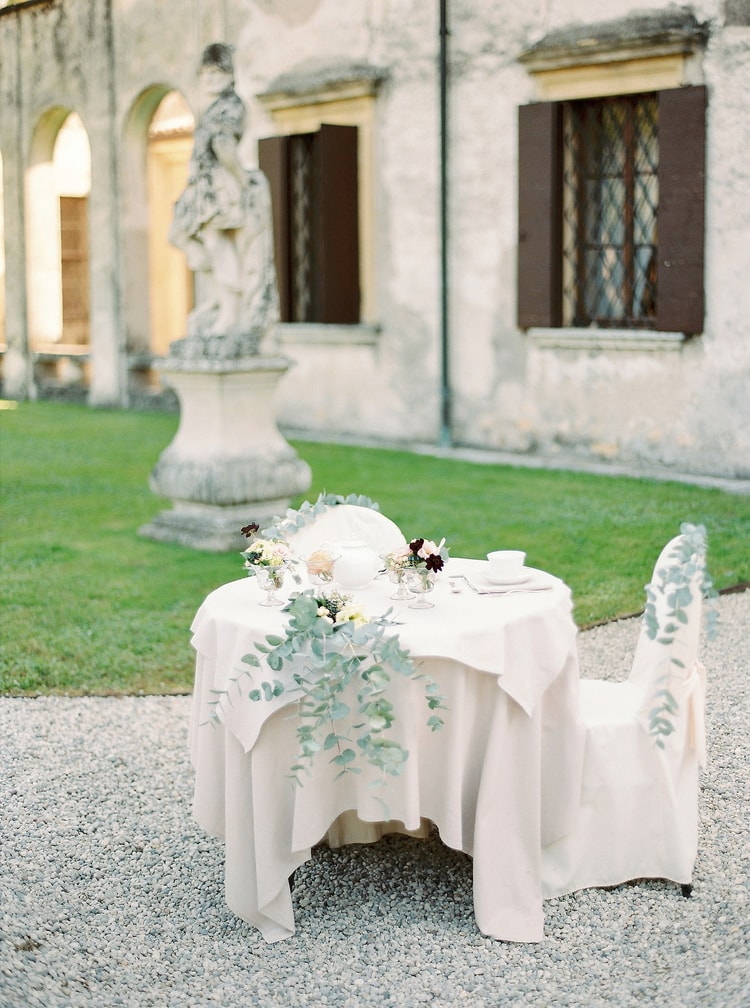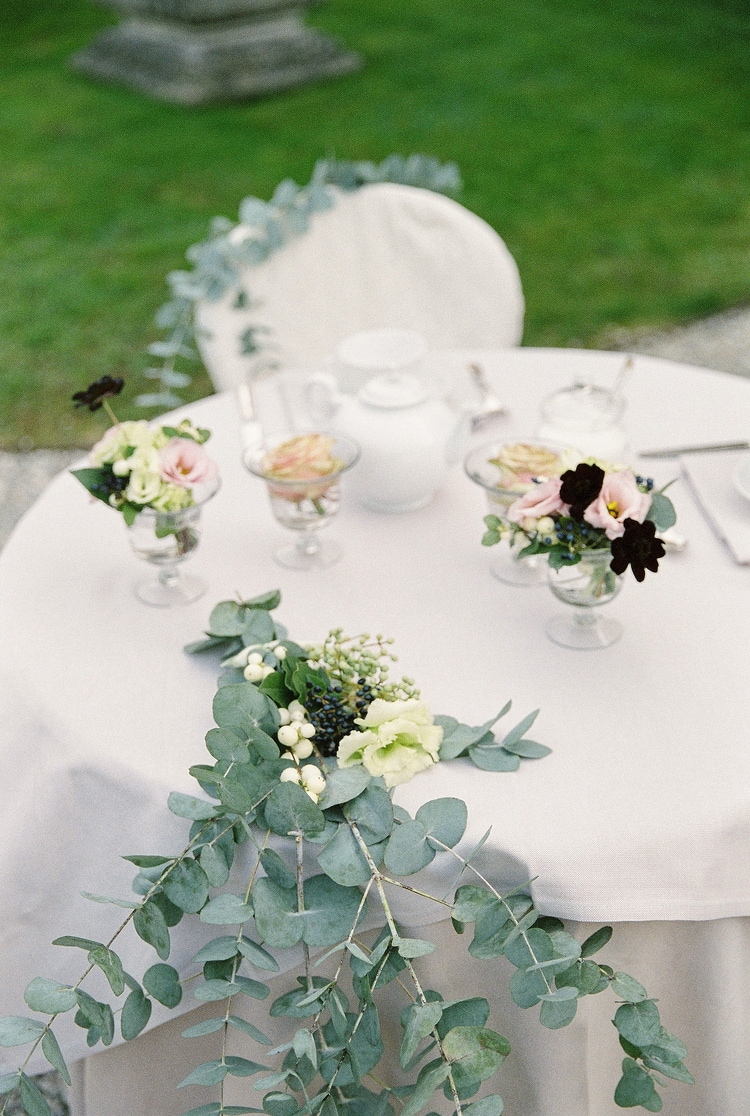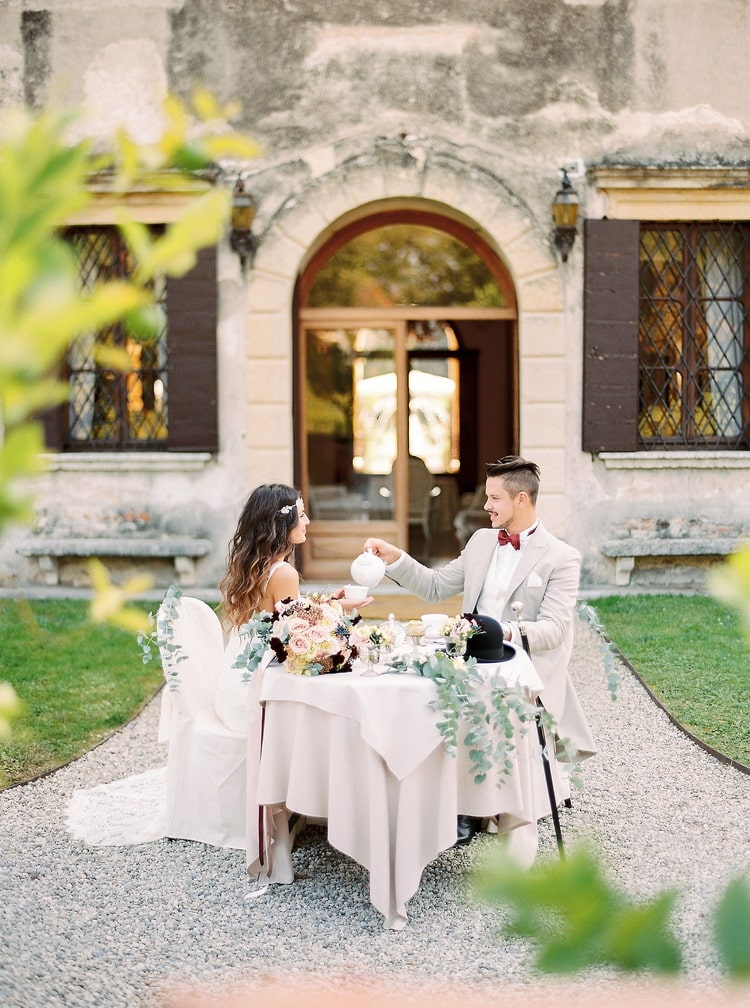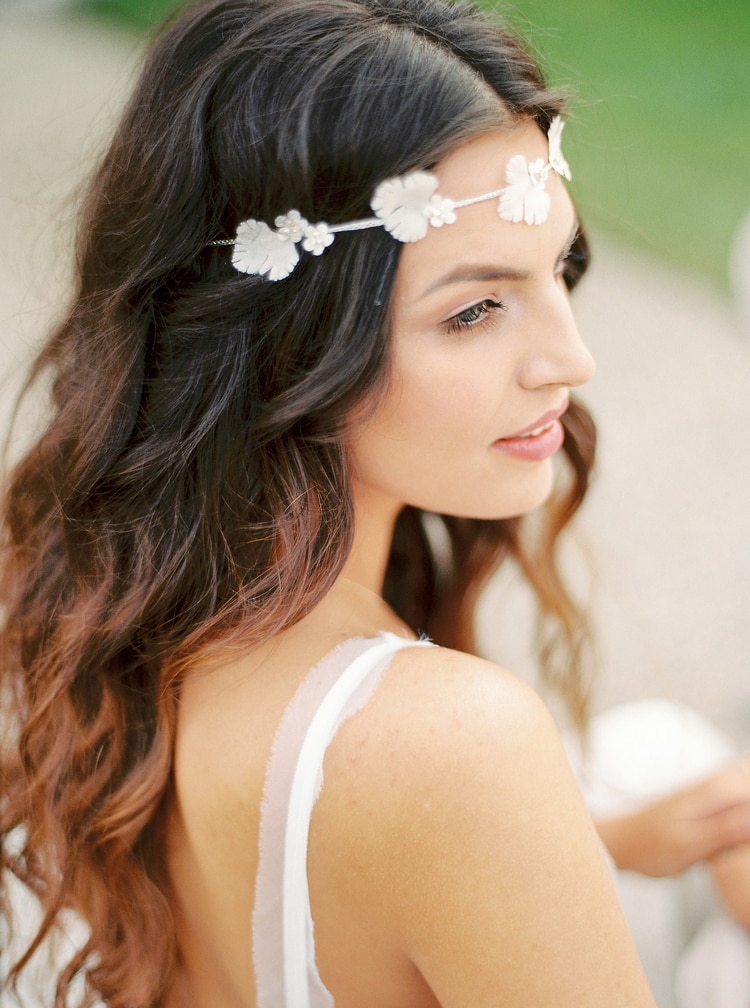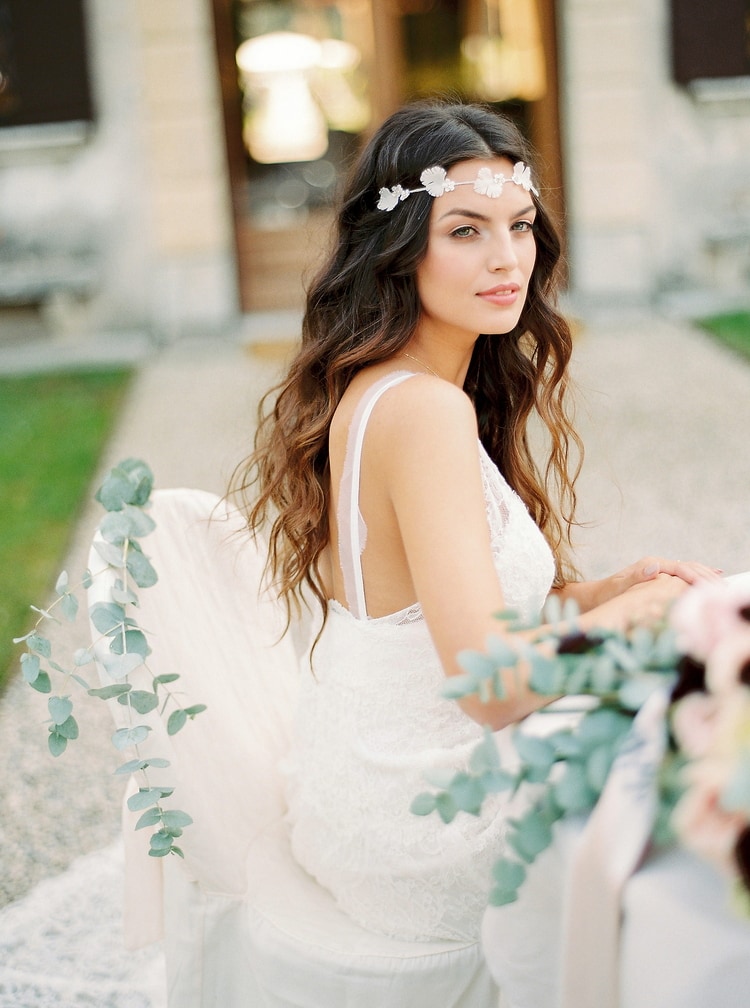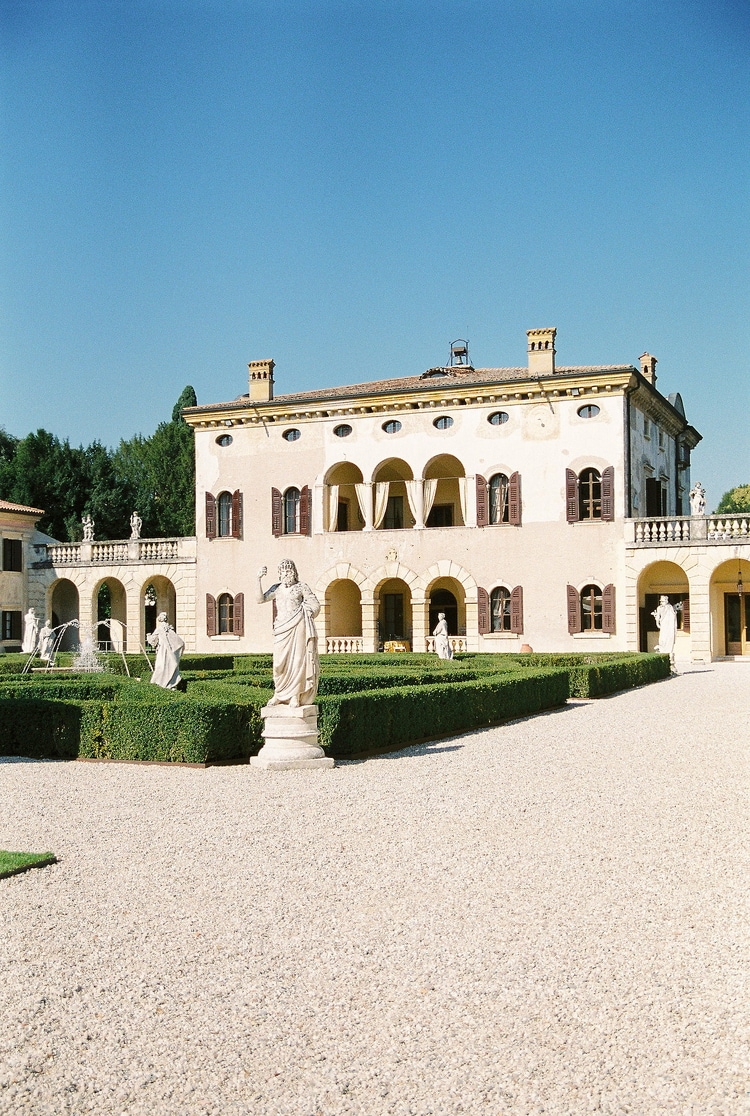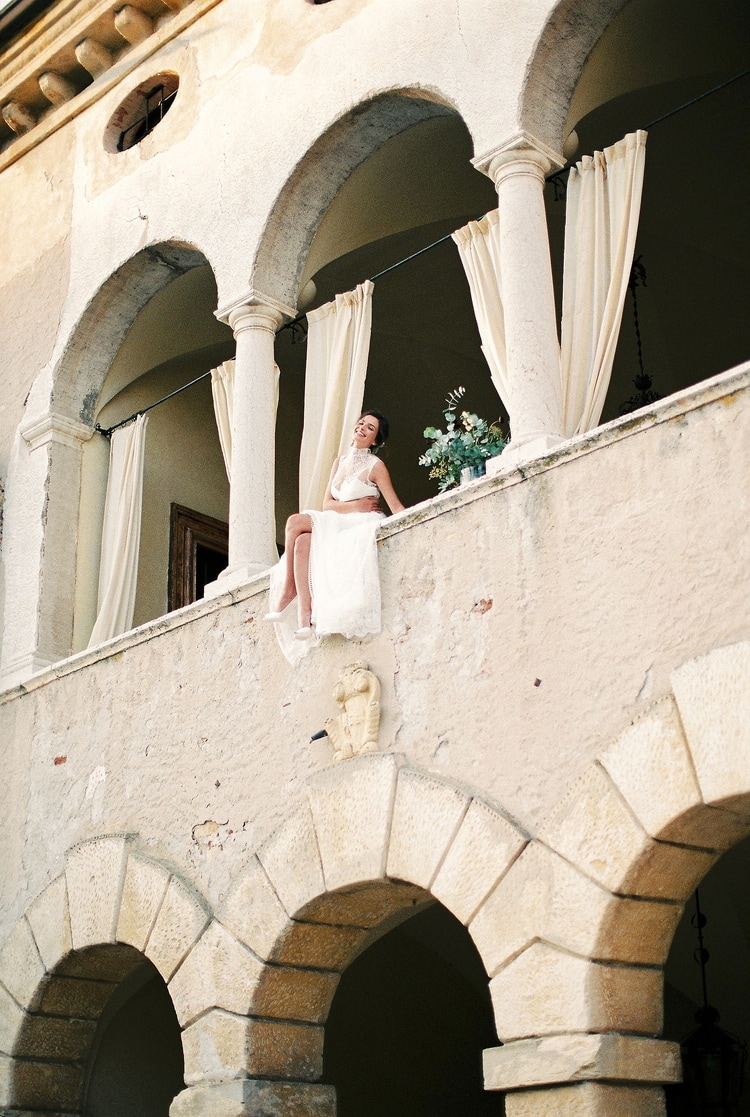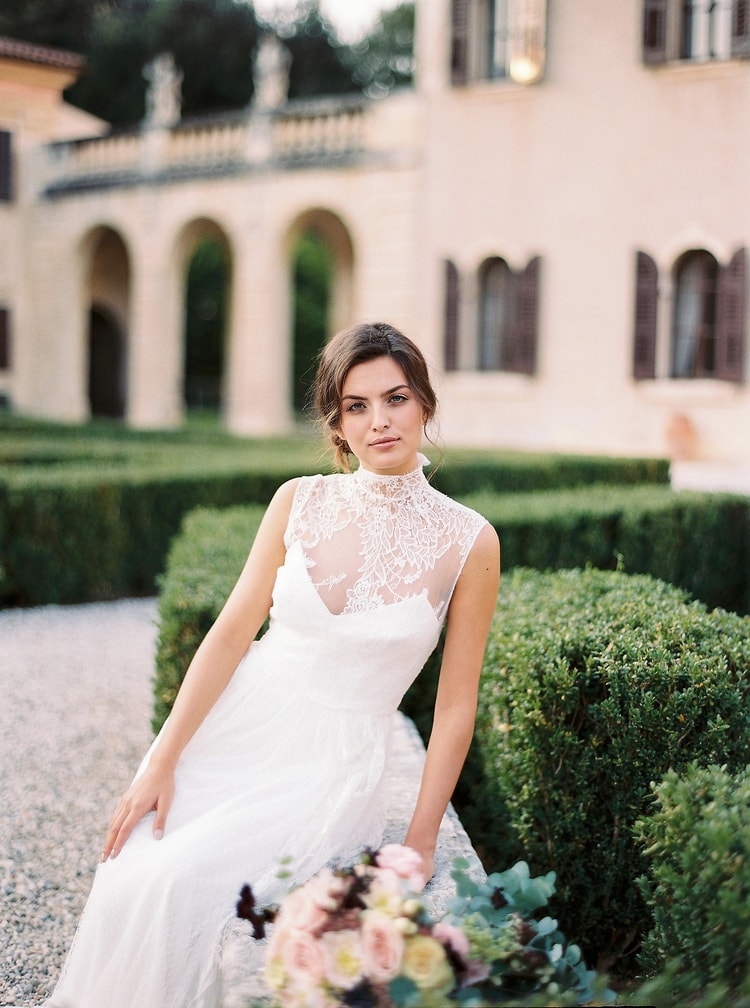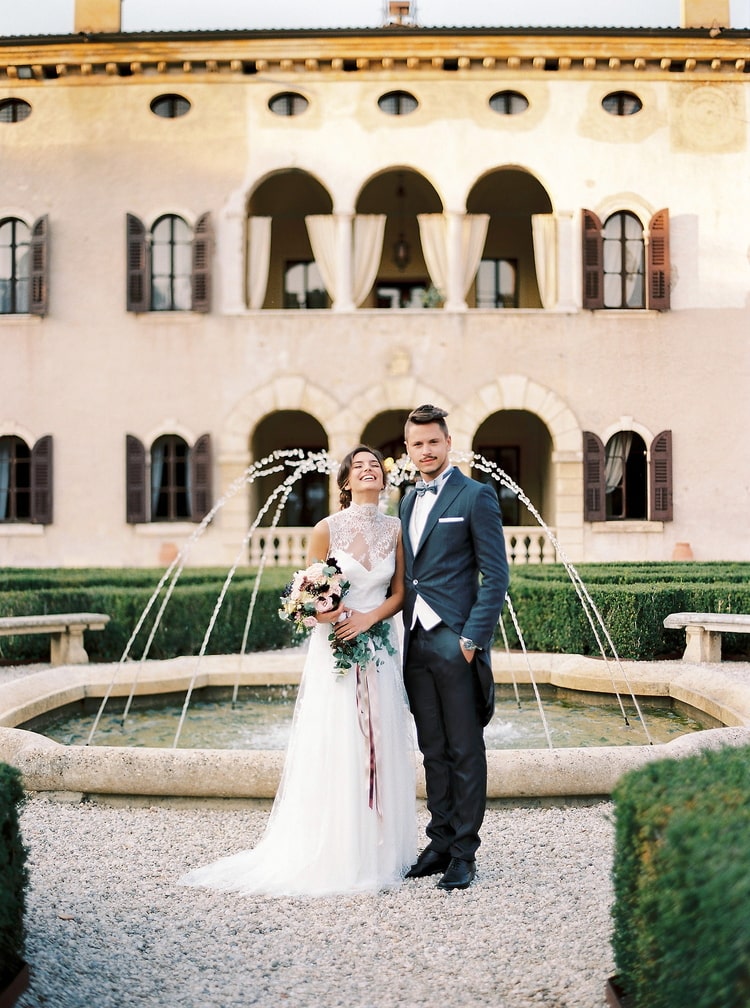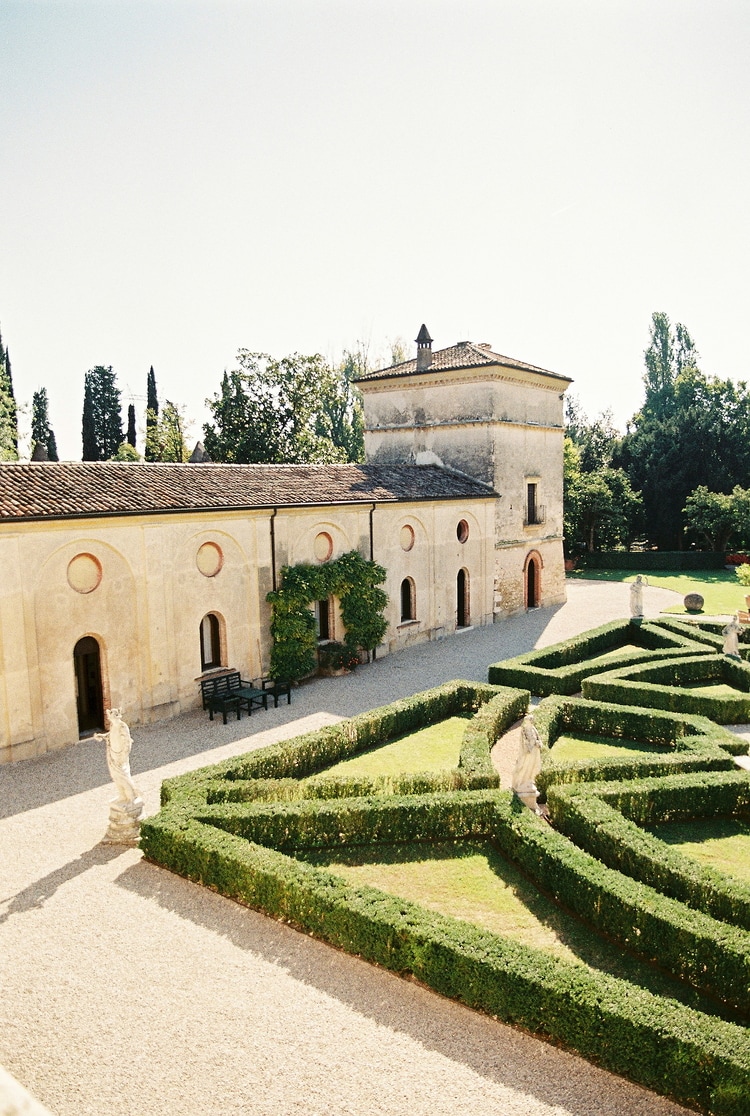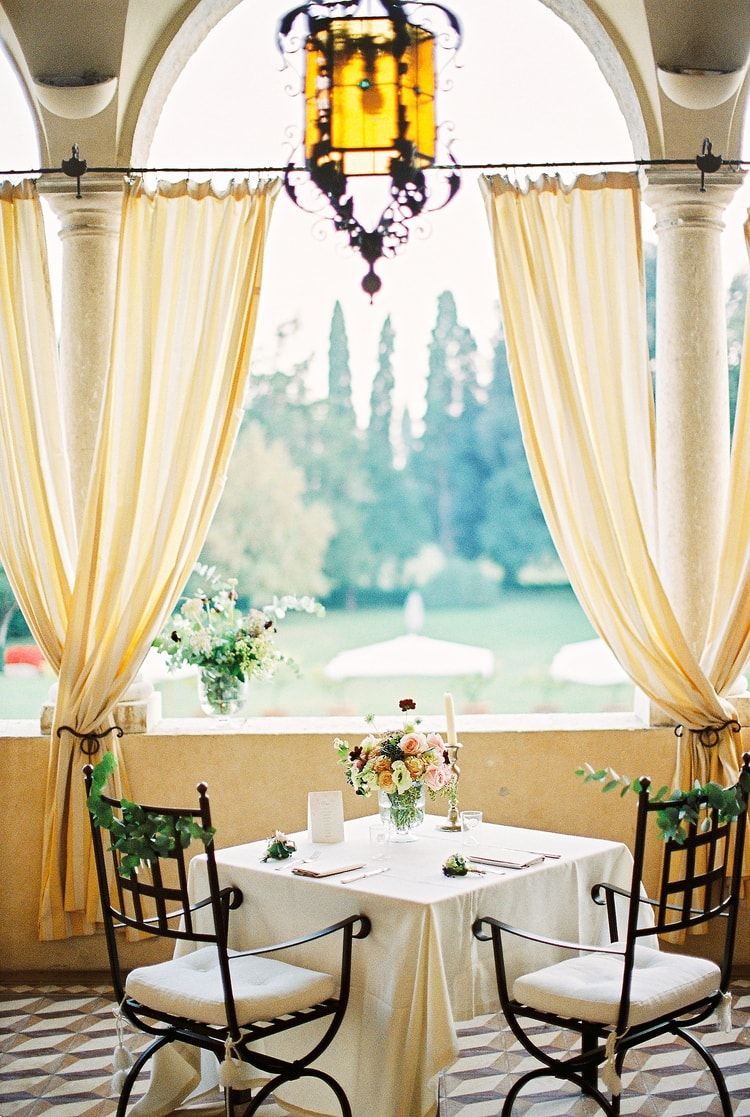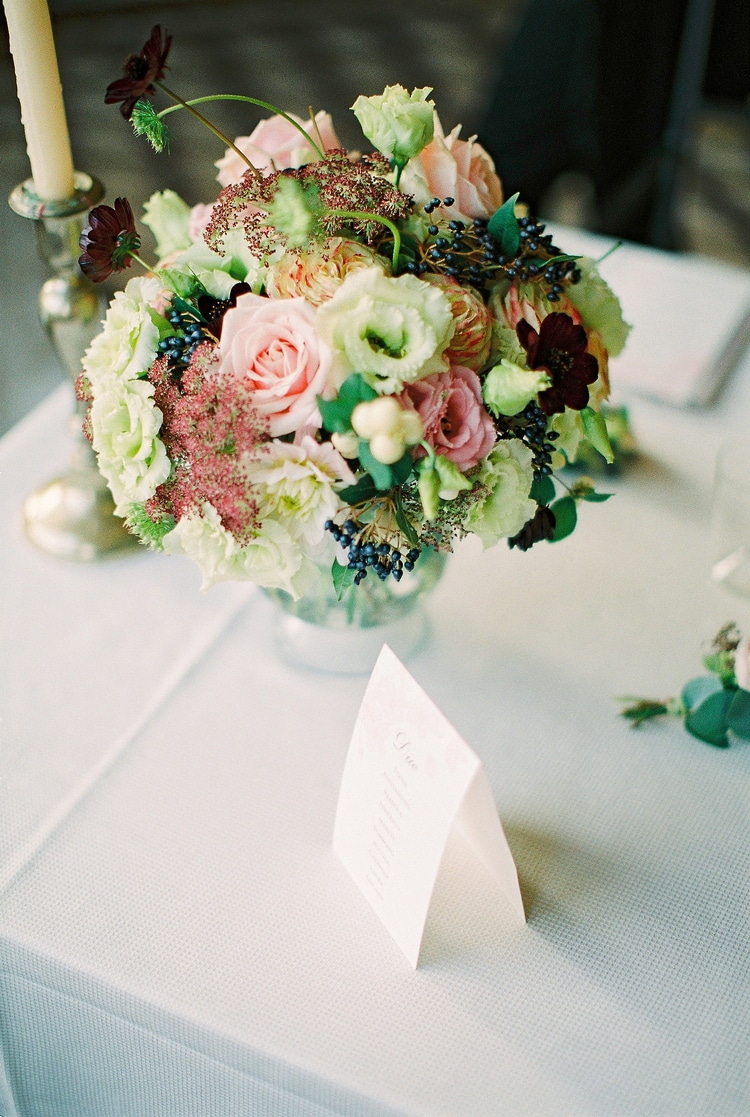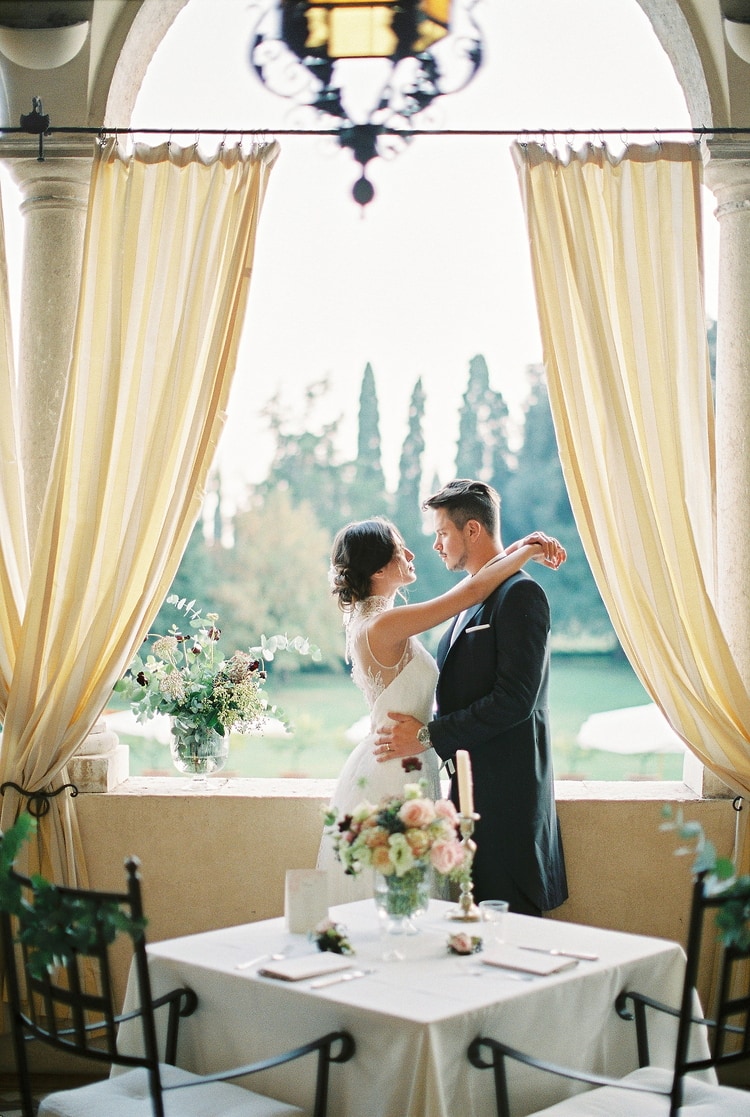 Vendors:
Photographer: SOTIRISTSAKANIKAS.COM Photography
Event Venue: Hotel Villa Giona
Event Planner: infinity italian wedding
Dress Store: Mara Rossi, Tiffany Atelier Sposa, Villafranca (Verona)
Makeup Artist: Michela Dalla Brea
Tuxedo and Mens Attire: Sartoria Cavour
Jewelry: Skusa
Floral Designer: titolare