You've chosen to have a destination wedding for a reason– you want to keep it simple. You aren't all about years of planning and stressing out over all the little details of your day. Finding beautiful destination wedding dresses should be no different. The great thing about destination dresses is that they are fun, flirty, and flowing. They are comfortable yet chic and have a care-free aura about them. They travel well, fit fabulously, and look completely dreamy in destination locations.
Here are 13 beautiful wedding dresses by BHLDN, that will make you look and feel like the princess you are (no matter where you decide to say, "I do")!
Disclosure: We earn a small commission for purchases made through links in this post, at no additional cost to you. It's one of the ways we keep this site running.
Romantic and effortlessly chic; this gown flows from top to bottom and can be worn virtually anywhere–from the beach to a lush tropical garden! And you can never go wrong with a sweetheart neckline and a full-skirted bottom!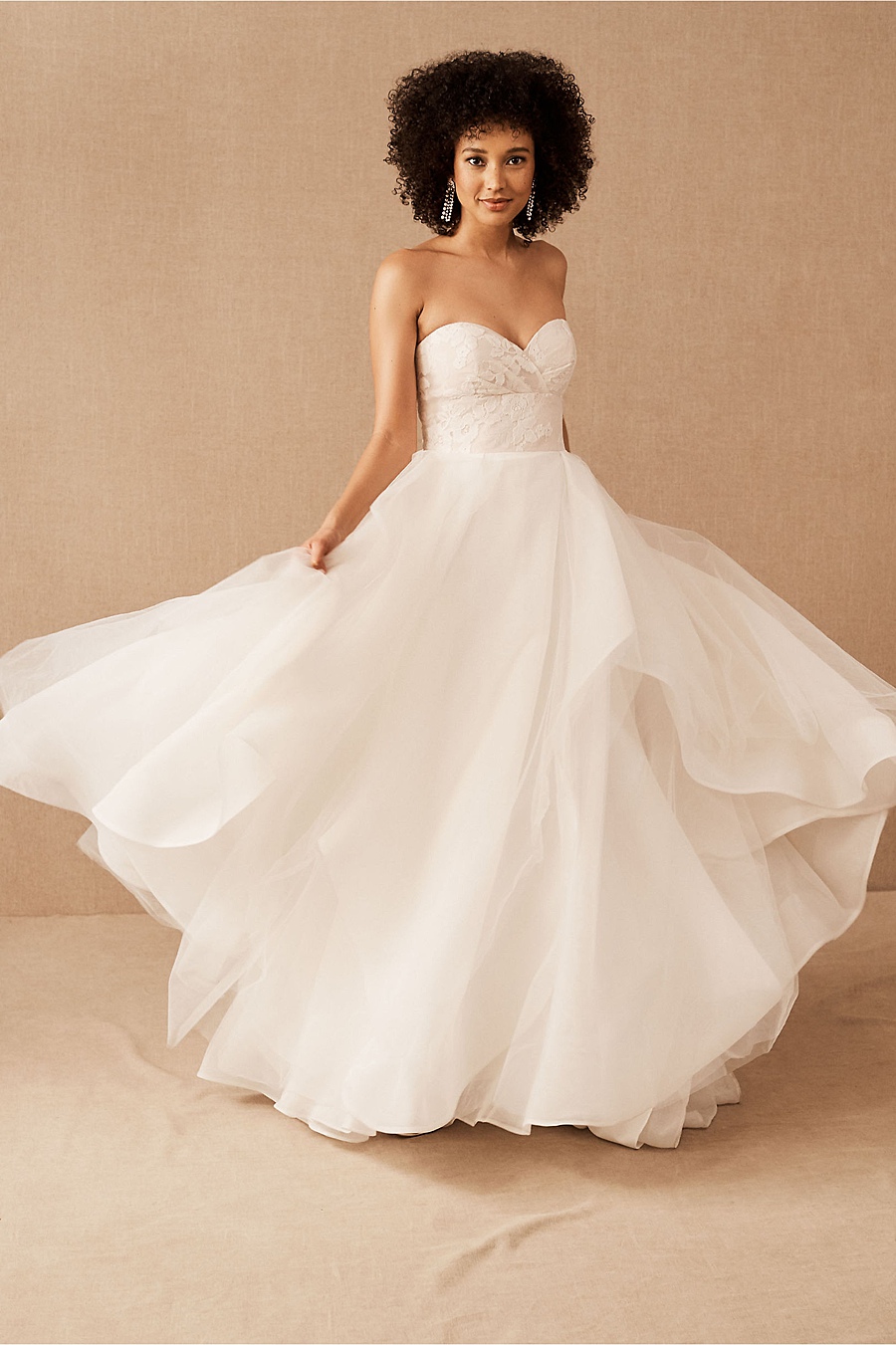 A sleek, statement-making gown; imagine wearing it while exchanging vows in an old, small church in England next to a lit fire!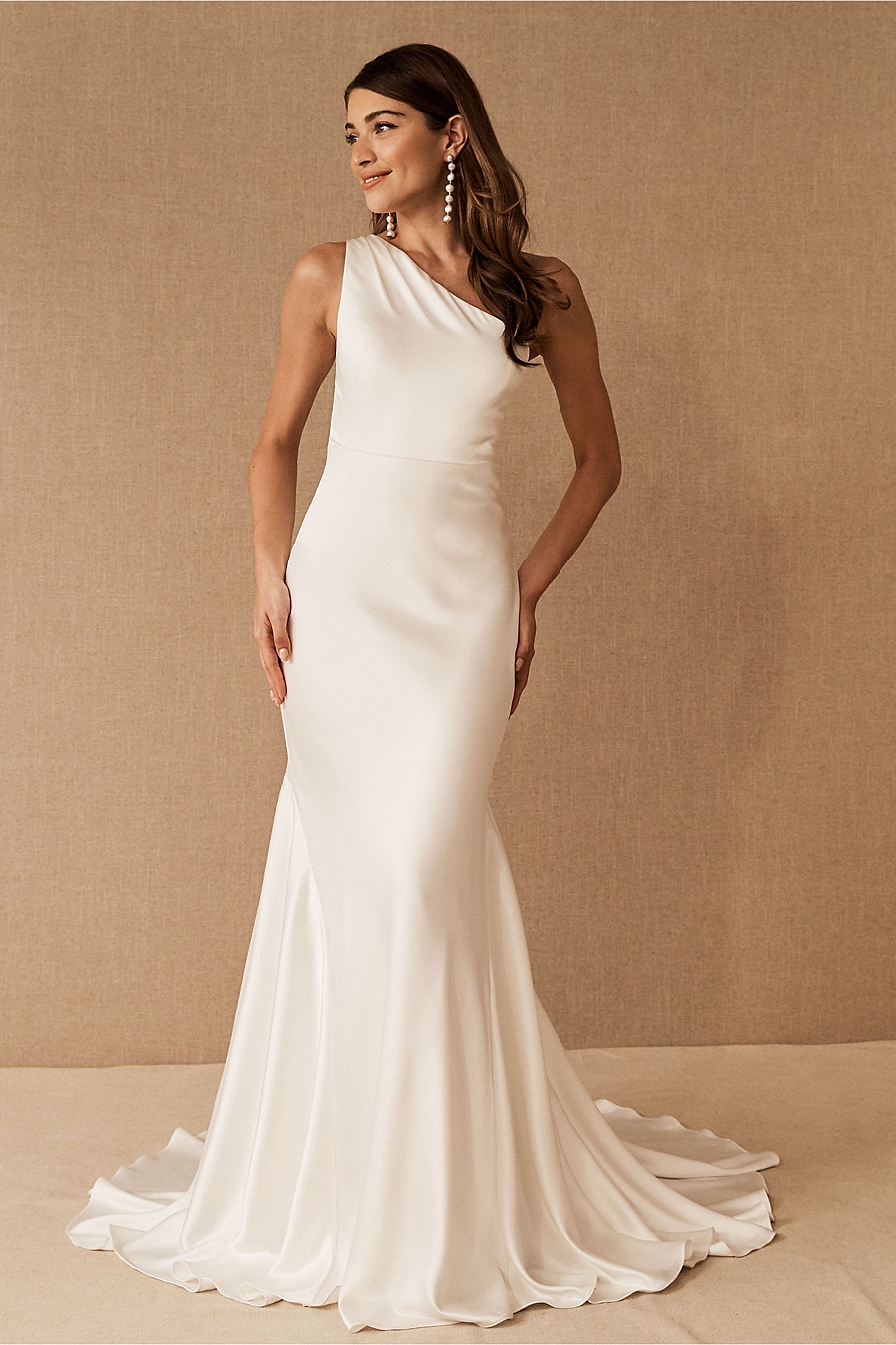 This ballet-inspired gown is ideal for a wedding by the sea! Its embroidered cotton bodice will keep you nice & cool during warmer weather.
This beautiful wedding dress has such a cool vibe! Clean cut, smooth, and a pop of shine; It has a nice mix of modern elements with ladylike charm. Its cinched waist is also complementary to all body types.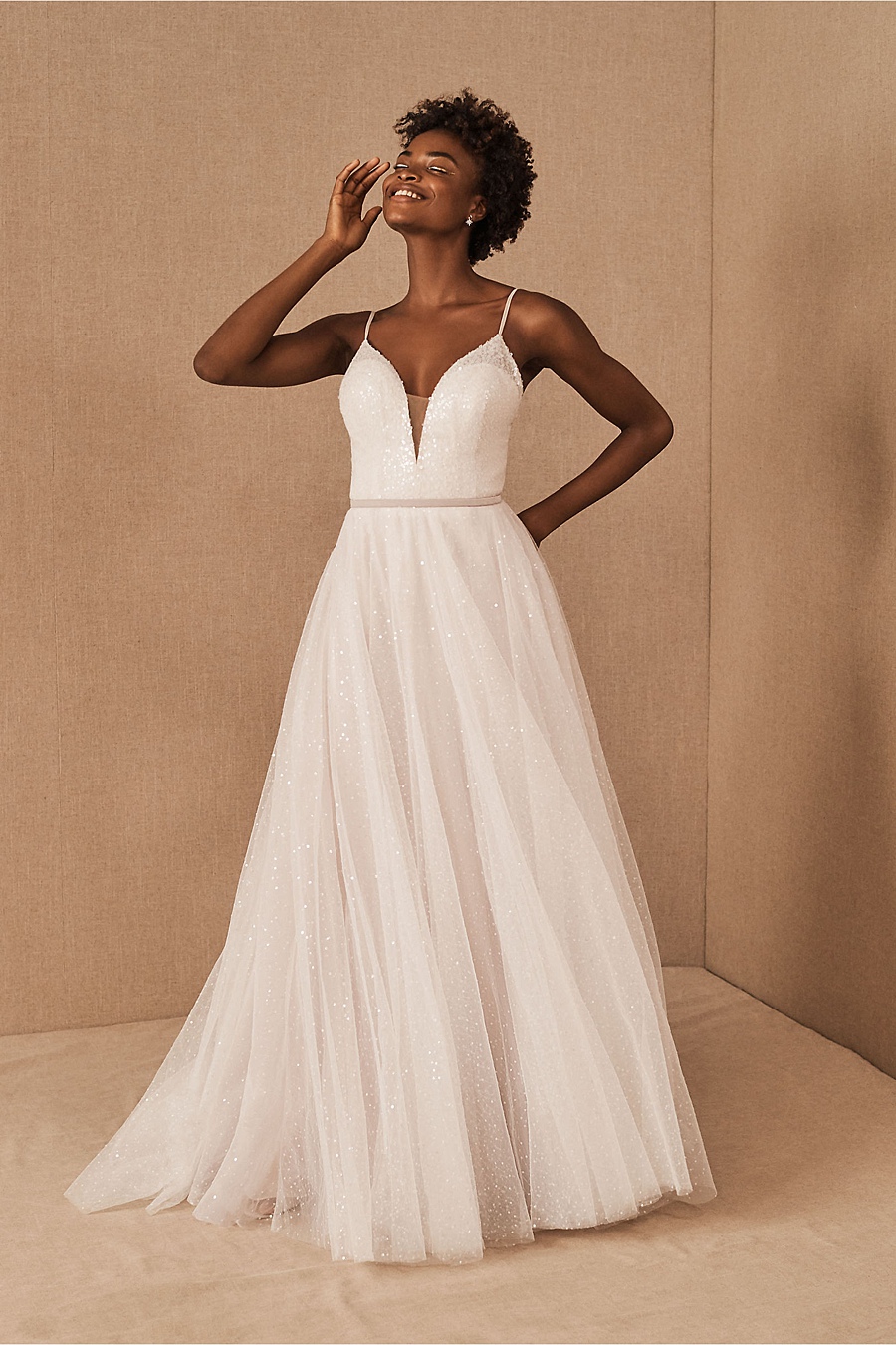 This dress is simply gorgeous. It's perfect for an impromptu European destination wedding because it's filled with old-world charm!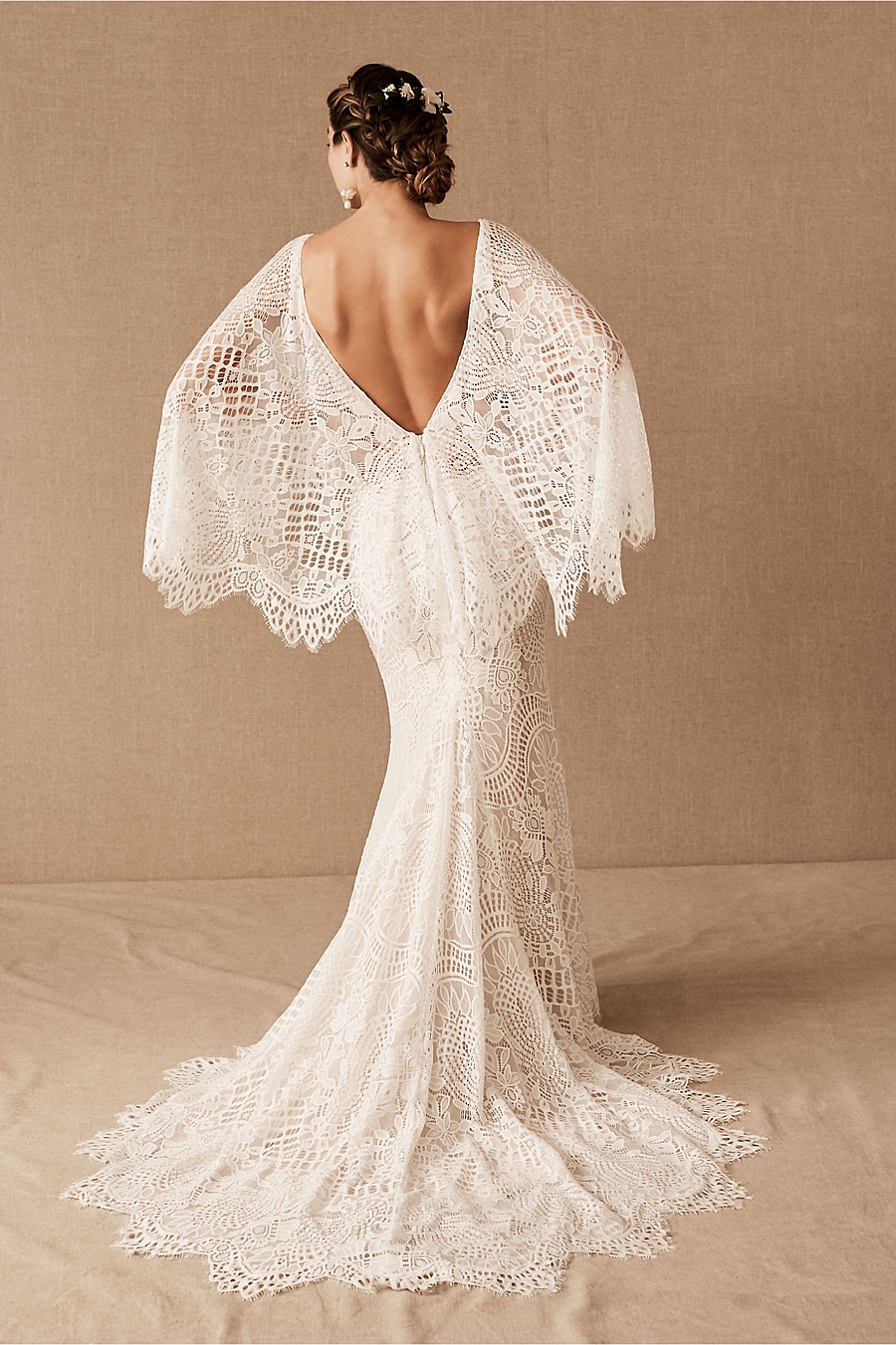 This gown should be called the Anywhere Dress because it will look fabulous no matter where you tie the knot. It hugs the body tightly but has a skirted hemline so it's sure to move as you do.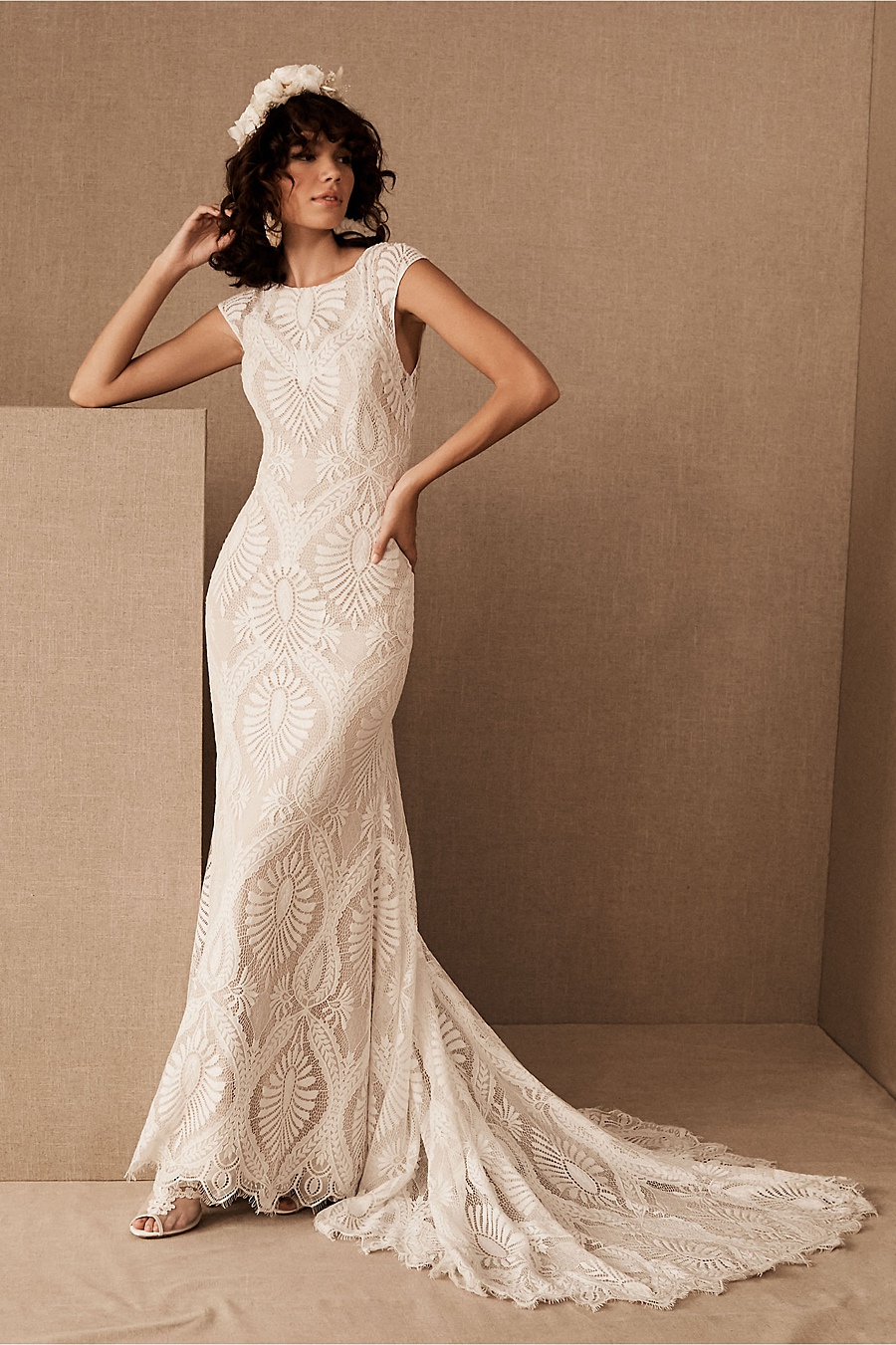 Imagine walking down a sandy aisle in the evening wearing this organza skirted gown! Talk about making an entrance. The intricate beading also adds some shine and sophistication.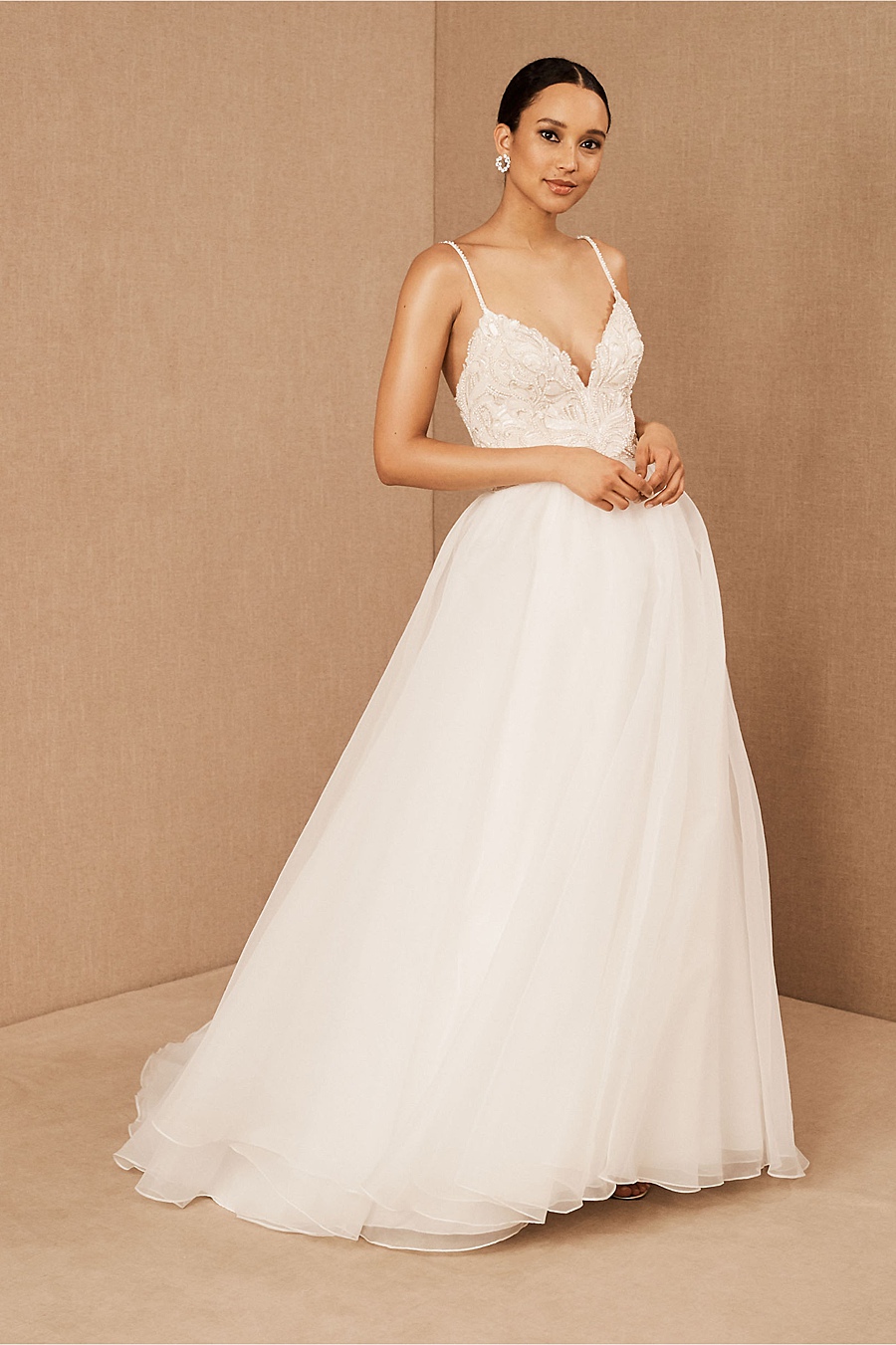 This gown is lightweight, comfortable, and would look gorgeous at a non-conventional venue like a yacht. It has such simple lines and a graceful flow to it.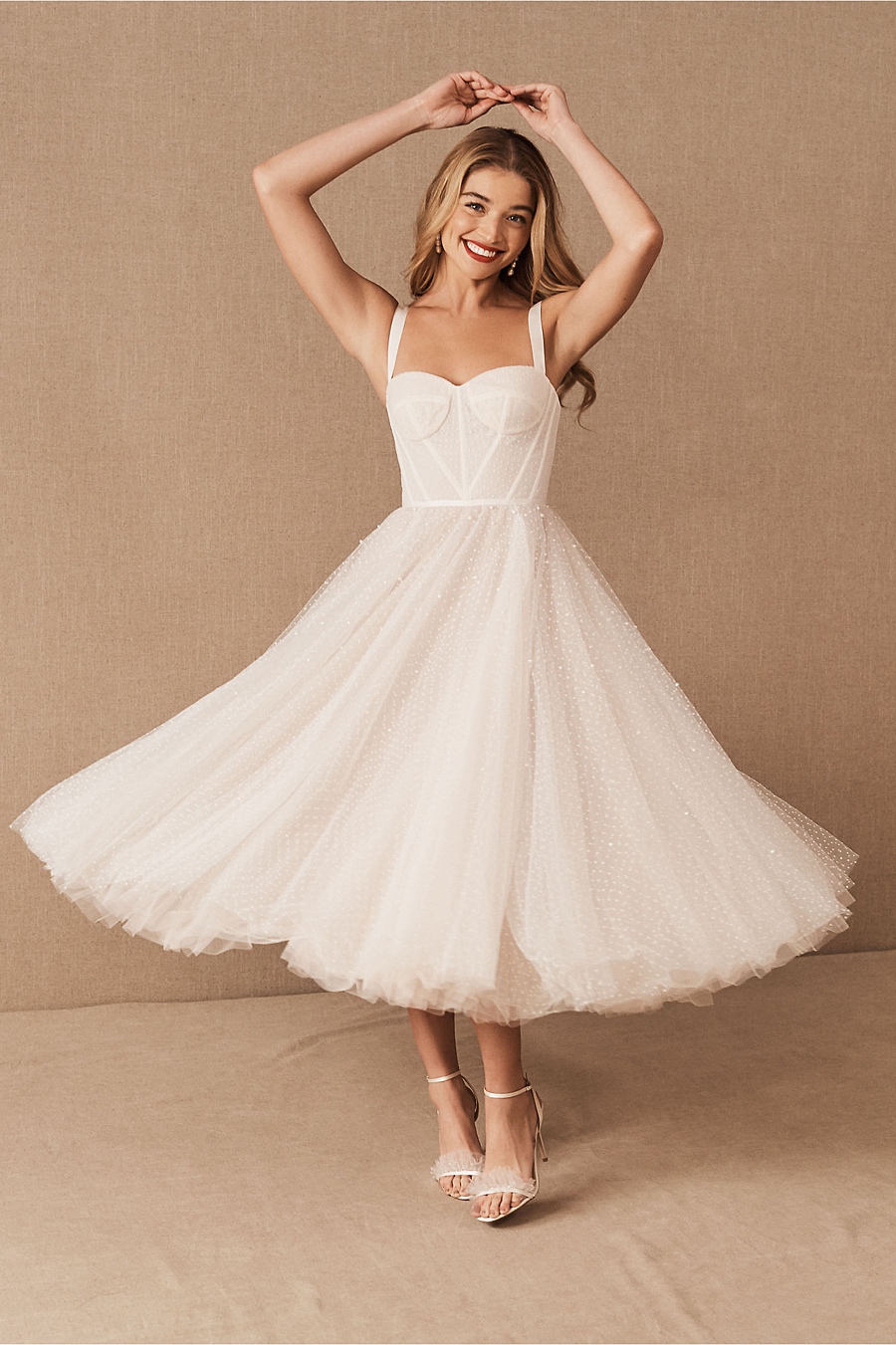 The perfect dress to say, "I do" to on a vineyard; its simple but sophisticated lines make a statement and create a statuesque shape.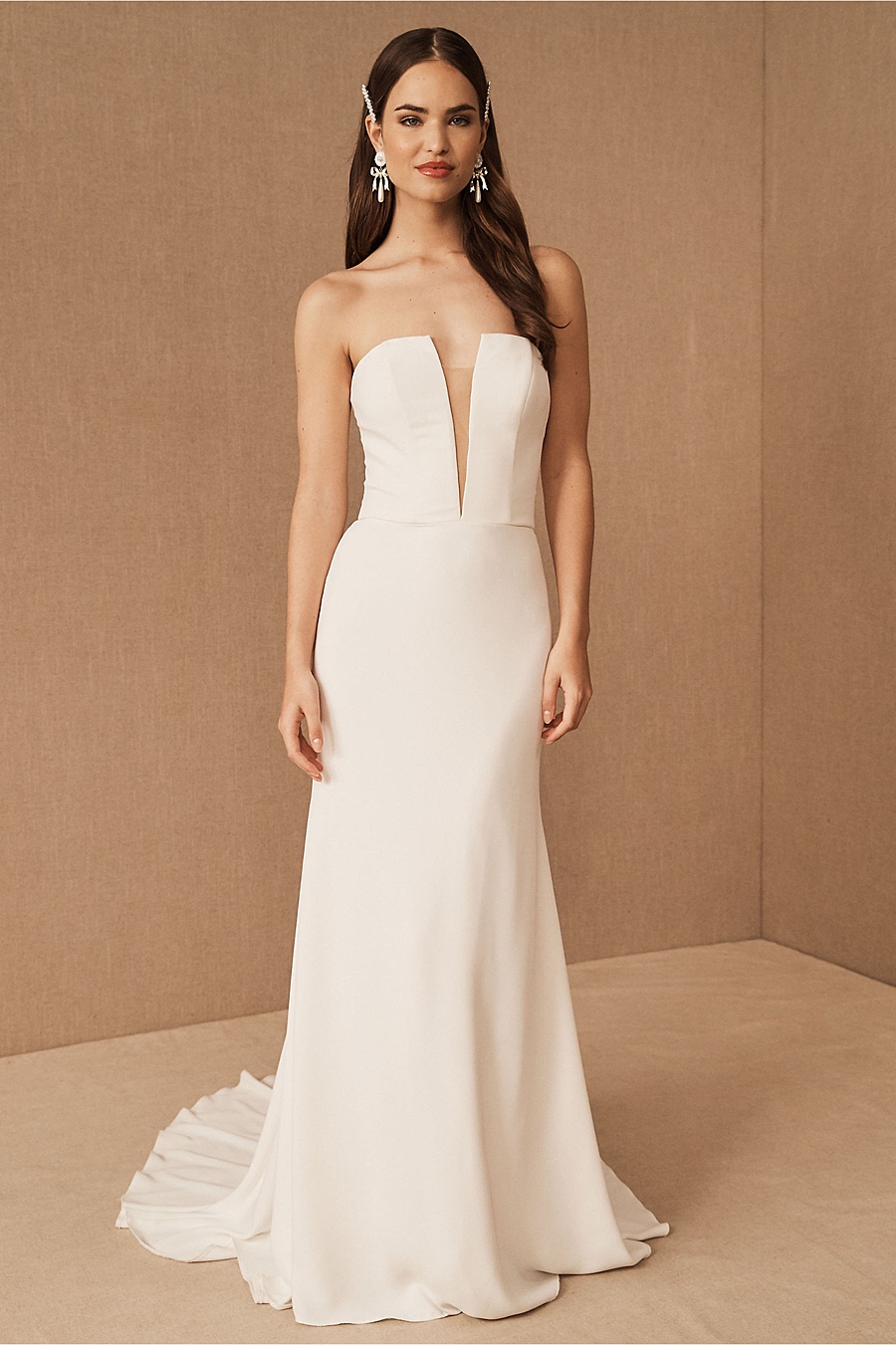 This gown is perfect for a Parisian wedding! Chic, clean-cut, and form-fitting with a little bit of bling.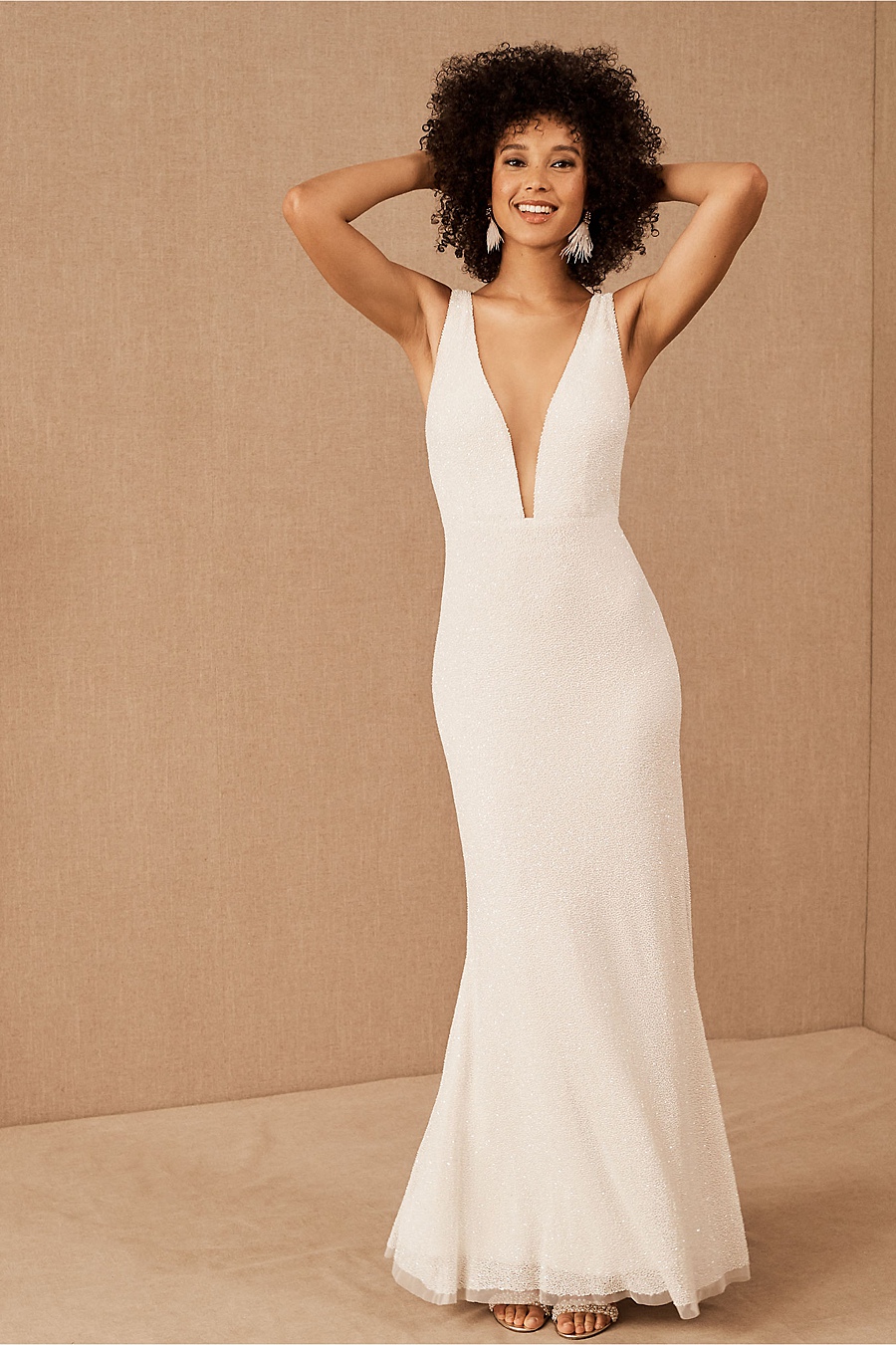 This dreamy off-the-shoulder neckline and A-line skirt are absolutely stunning!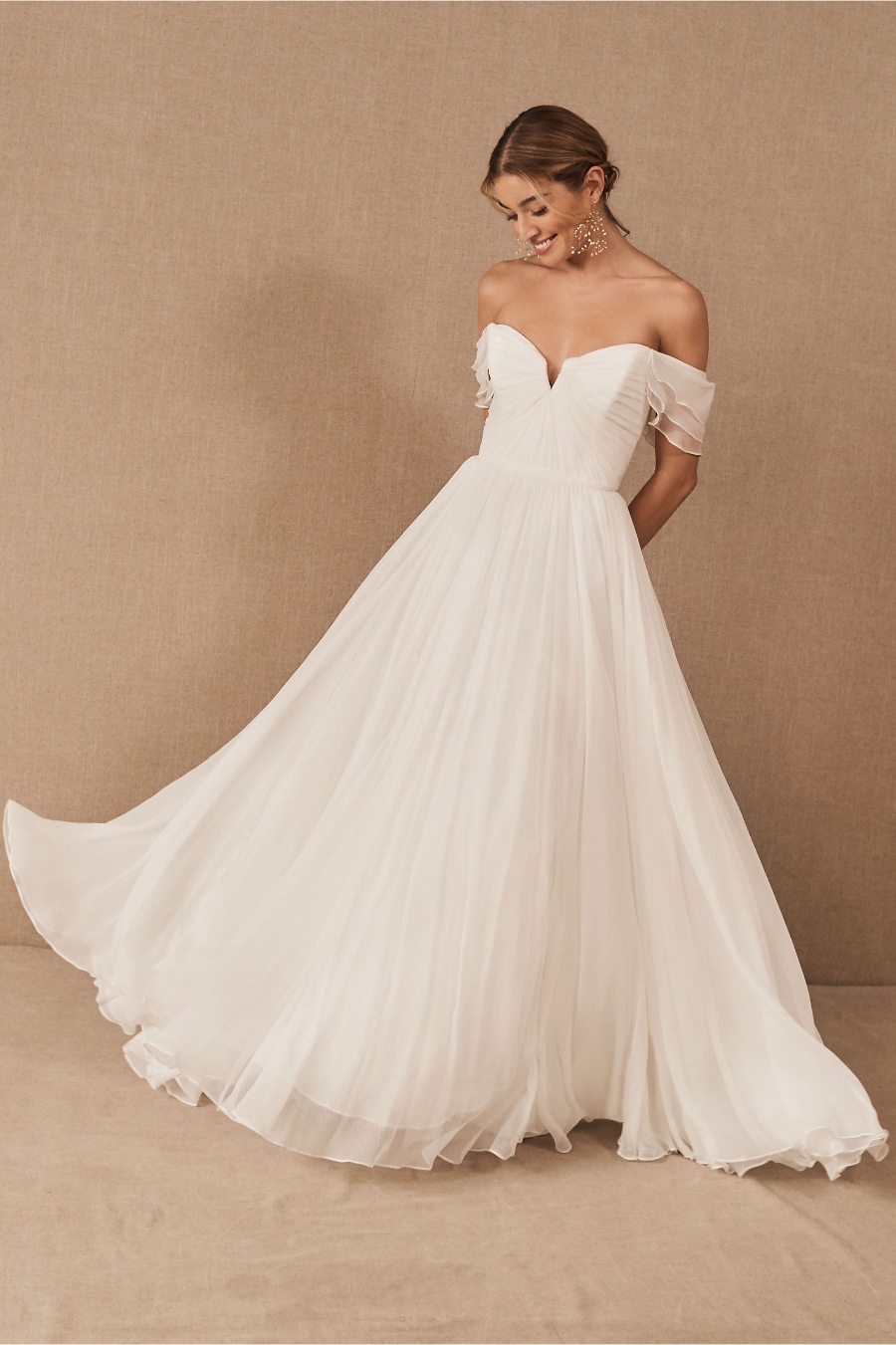 We are absolutely obsessed with the intricate beading of this glamorous dress!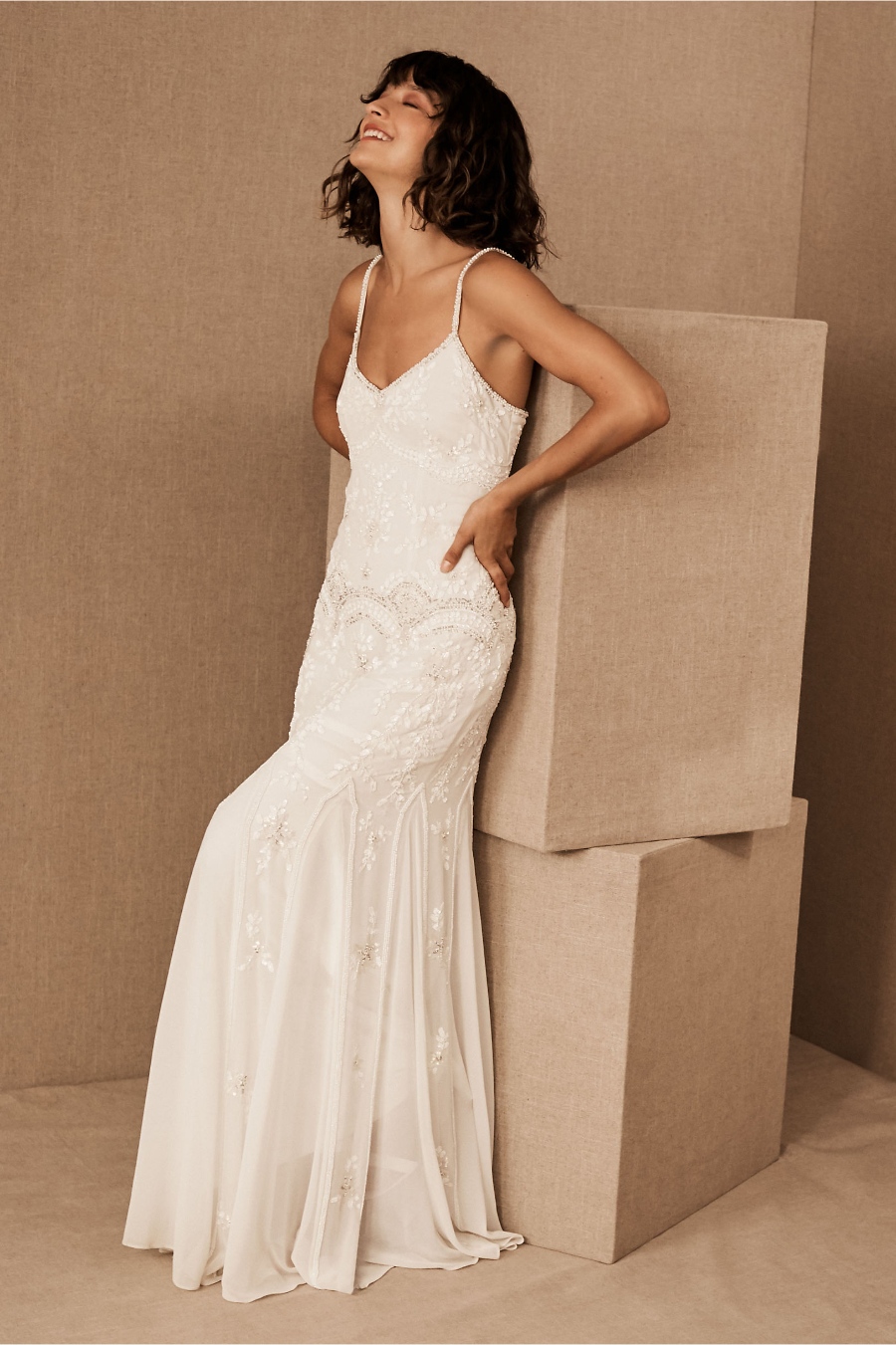 The shoulder capes on this dress create drama, but the best part is that they are detachable!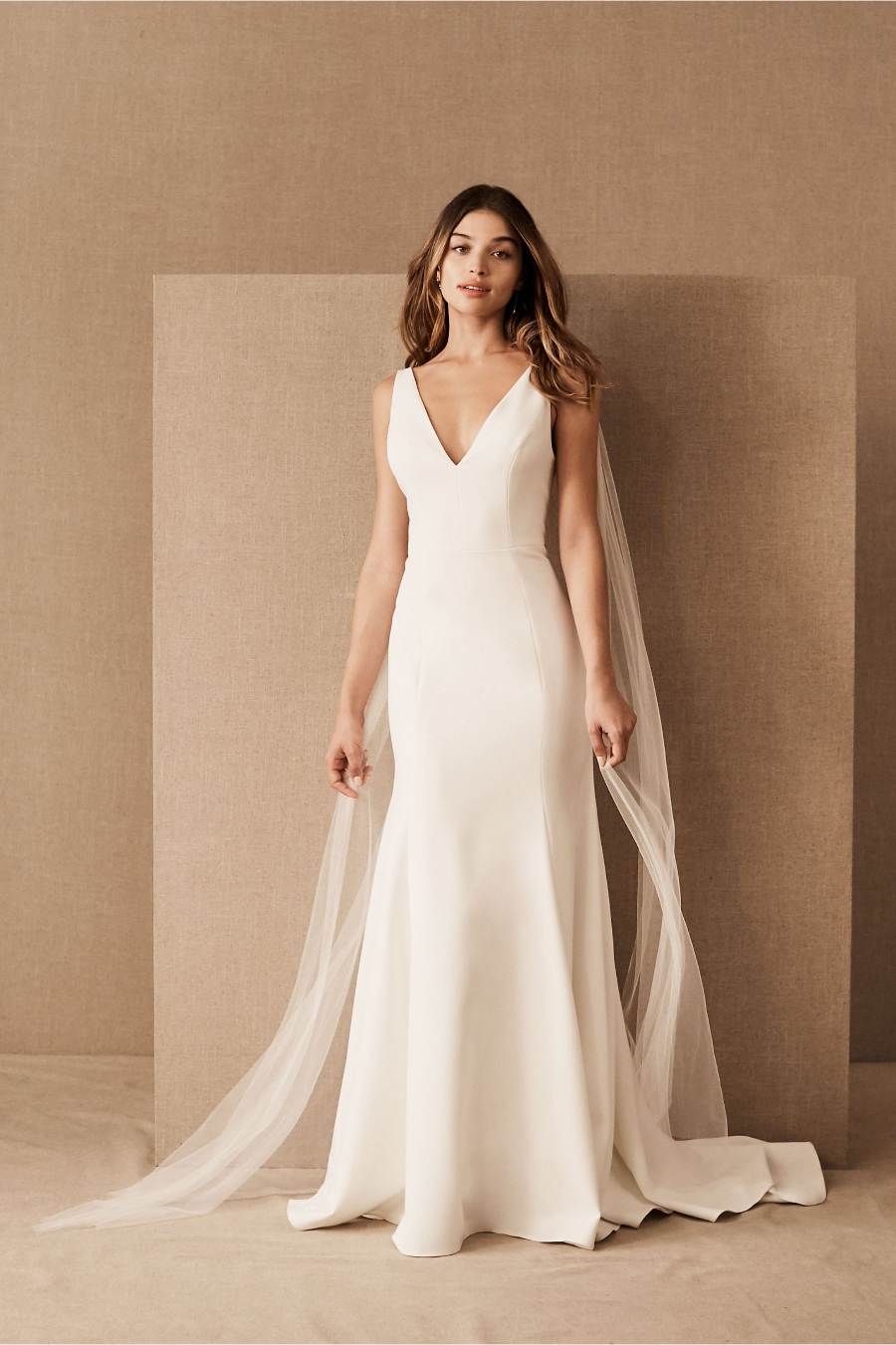 Who knew that a bride has so many choices when it comes to picking the perfect wedding gown for her destination wedding? No matter where you exchange vows, there are beautiful wedding dresses that reflect the fit you desire and the venue of your dreams!
Don't Miss These Related Posts
The Ultimate Guide to Buying a cheap but Authentic Designer Wedding Dress Online without Getting Scammed
8 Tips for Traveling with Your Wedding Gown
Our Guide to Choosing the Perfect Dress for Your Destination Wedding