When it comes to planning your dream destination wedding, the devil is in the details! Here at Destination Wedding Details, our goal is to equip couples with the best information possible – everything from etiquette advice and unique tips to real destination wedding inspiration and great resources like our curated vendor guide.
We're proud members of Aisle Society and were named the #1 destination wedding online publication in 2018. Destination Wedding Details reaches over 500,000 couples each year and as we continue to grow, we vow to keep providing inspiration for couples who are taking the road less traveled to say "I do" in a beautiful destination away from home.
At Destination Wedding Details, we are not wedding planners or travel agents trying to sell you a package. We have no ulterior motives. What you'll find here is real, unbiased advice and ideas. This platform was started in 2011 by Cynthia Mercado – a regular gal who planned her own destination wedding, just like you're doing now.
Our continued effort to remain transparent and genuine can be seen in the MANY, many testimonials from REAL couples who've graciously shared their destination wedding stories and photos with us.
Meet the Editor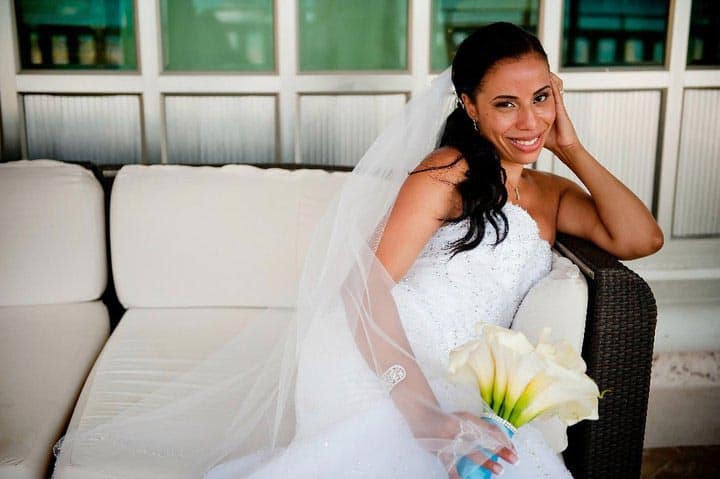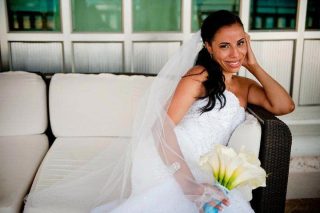 I'm Cynthia, the founder of this site and if you haven't noticed by now, I'm uber passionate about everything that has to do with Destination and Beach weddings! I could spend hours and hours just looking through photos and reading/writing about weddings in exotic locations. But where did that passion start and how did it lead to this website? Well, let's start at the beginning…
Growing up, I was under the impression that every wedding had to take place in a local church, followed by a 4 hour reception in a sterile hall with 200 of my closest acquaintances…oh and I'd have to cough up about $30,000 for the privilege!
The idea sounded painful to me and I knew it wasn't my style. So, I always figured I'd just tie the knot in city hall or elope. Luckily, by the time I reached adulthood (and met my Mr. Perfect), destination weddings were not just some distant fantasy reserved for the rich and famous.
When I realized that I could tie the knot in paradise, celebrate with my closest friends and family, and save a ton of dough in the process…it was a no-brainer. Instead of a big day, it turned into one big unforgettable week with a celebration that began the moment we stepped off the plane in Cancun, Mexico.
Planning a destination wedding was the beginning of my Happily Ever After. The trip provided a fun setting for our families and friends to come together and create AH-mazing memories! We exchanged vows in front of a breathtaking turquoise beach and danced the night away under the stars. It couldn't have been more perfect.
While I was planning my own destination wedding I had three revelations:
DW's open up some unique possibilities you can't pull off with a traditional wedding
But they also come with some unique challenges
Yet despite #1 & 2, information dedicated solely to destination weddings is really, really hard to come by!
So I created this site as an unbiased resource that inspires you with unique, out-of-the-box ideas, and also address those challenging issues that are unique to destination weddings.
For the past 10 years, I've managed events for some of the biggest entertainment companies in the world. I planned my own destination wedding and helped friends & relatives plan theirs. I've heard from thousands of destination couples online. And I've done a ton of research. Throughout this journey I've come across tons of creative ideas, tips and secrets that will help you plan a beautiful, unique and fun celebration…one detail at a time!
On a more personal note, I'm happily married and I'm the proud mommy of two absolutely spectacular little boys who keep me busy but make my world go round!
In case you didn't notice, turquoise is my favorite color because it reminds me of the Caribbean ocean:) I love to dance and travel…oh and I have the biggest sweet tooth you can ever imagine!