This is the ultimate guide to beach wedding attire for guests! After reading this, you'll know exactly what to wear to a beach wedding whether it's casual, semi-formal, or formal. Not only are we decoding the dress code, but we're also sharing the best colors, fabrics, and shoes to complete your beach wedding guest outfit! After you read these tips, make sure you check out this gallery of gorgeous beach wedding dresses for guests to get ideas of what you can wear, and find retailers that sell affordable beach wedding guest outfits.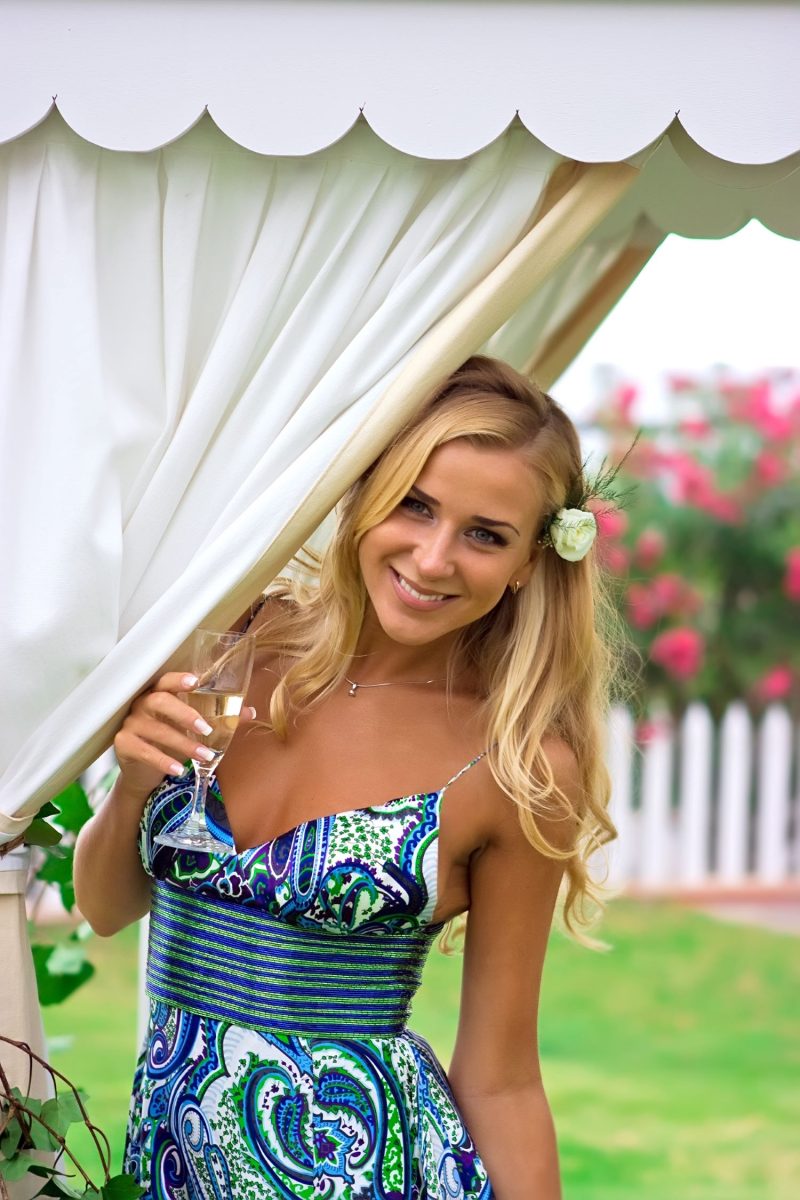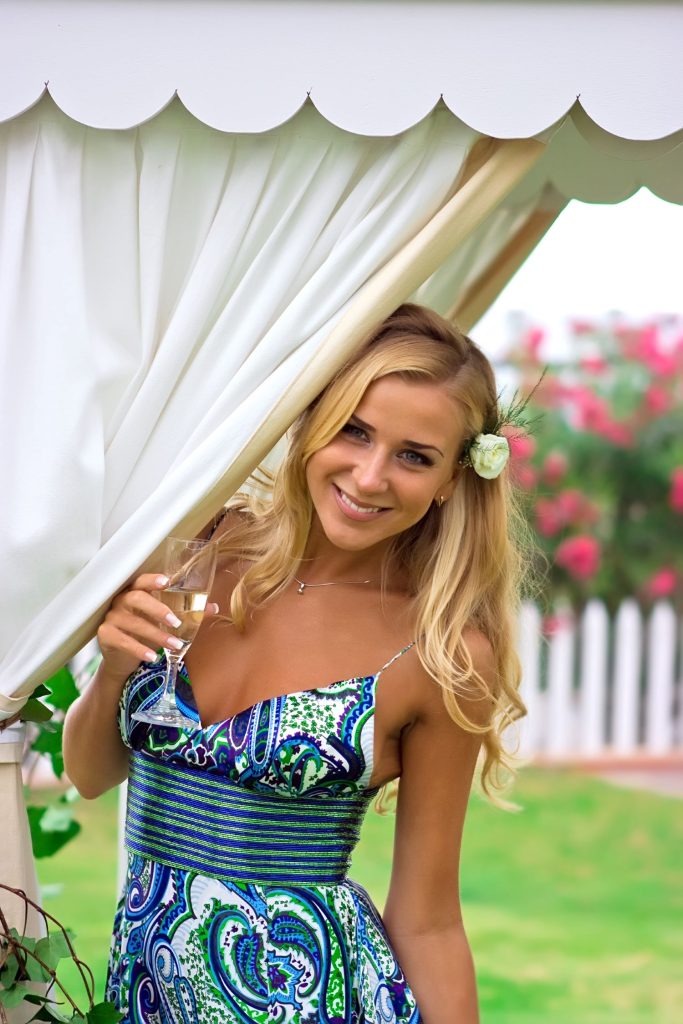 Have you just opened up an invitation to learn that you've been invited to a beach ceremony? While this may be exciting, it may also leave you scratching your head wondering what to wear to a beach wedding? There are a few ground rules you should follow in order to look great, remain comfortable, yet formal enough for this non-traditional wedding.
Disclosure: We earn a small commission for purchases made through links in this post.
Beach Wedding Attire Tips: Best Fabrics
Women
Light fabrics that do not cling to the body are best. There is nothing worse than sweat marks on the back and front of a gown. Materials like linen, chiffon, organza, and even cotton blends or lace are light but can still look luxurious. If the ceremony or reception is taking place during the evening, bring a lightweight shawl in case some cool air moves in from the coast.
Men
Guys, you should consider wearing linen or cotton. Whether you wear slacks and a button-down shirt or a suit depends on the dress code, which we get into later in this article.
Beach Wedding Attire Tips: Ideal Colors
Women
Black attire looks completely chic, but it conducts heat so if you are attending a ceremony in a tropical environment; you may find yourself completely cooked!
Why not embrace the sights and sounds of the surf and turf around you? Mimic those delicious, tropical tones with your attire. Colors like aquamarine blue, turquoise, sand, terra cotta, fuchsia, lime green, tangerine, and even sunflower are all unique but appropriate tones.
You may also wish to wear a pattern or print in these bright hues. Polka dots, stripes, and bold floral prints are all great options.
Men
Any color linen shirt or jacket paired with white or beige slacks will look great and keep you looking and feeling cool.
A tan, grey, blue or cream-colored linen suit with a white shirt is also appropriate beach wedding attire for men.
Beach Wedding Dress Code 101
You can gauge the expected level of formality by looking at the invitation to the beach wedding. Attire tips are usually included somewhere on the invite (i.e. formal, semi-formal, casual).
What to Wear to a Beach Wedding: Women
If the invitation indicates that you should wear beach formal attire, then a long, elegant gown is perfectly appropriate.
Semi-formal beach attire calls for short or tea length dresses, which are great because they won't drag in the sand, plus they transition beautifully to a reception venue held at a restaurant or oceanfront hotel.
Are you wondering what to wear to a casual beach wedding? Our advice is a nice Maxi dress. A maxi dress is loose fitting, especially around the bottom of the dress so you can easily sweep it across the sand and brush it clean on land for a seaside reception.
What to Wear to a Beach Wedding: Men
If the dress code is beach formal, you should wear a traditional suit and tie, especially if the reception is being held near the beach in a restaurant, resort ballroom, or on a yacht.
If semi-formal beach wedding attire is required, then you should wear slacks and a button-down shirt. You can also wear a suit jacket or vest, but you can forego the tie! It is not needed since the venue is non-traditional and can make you feel restricted and overheated in warm/tropical weather.
Long pants and a light color button-down shirt with short or three-quarter sleeves is appropriate casual beach wedding attire for male guests.
Shoes
Wear shoes that you can easily slip on and off. For the ladies, sandals are a great option as long as they're on the nicer/dressier side.
Beach Wedding Attire Do's & Dont's
Please guys, no shorts ever! It's not appropriate wedding guest attire unless it explicitly says so on the invitation.
Ladies & Gents – it should go without saying, but I'll say it anyway just in case it slips your mind…if you're wearing open-toe shoes, please get a pedi.
Gals, make sure that you don't wear a dress that is too short & loose/flared or you might end up inadvertently flashing everyone with just the slightest wind gust.
Beach Wedding Attire for Female Guests
Check out this page for a collection of beautiful beach wedding dresses for guests. We love all of these dresses because they are the ideal length, colors, and fabrics to keep you looking and feeling great as a beach wedding guest. Click the arrow on the right to see more images. When you find something you like, click on it for more details.
Beach Wedding Attire for Male Guests
Check out these beach wedding outfits for men. There's a lot of variety here, so make sure you click the arrow on the right to see more photos. If you see an outfit you like, click on the image for more details.
Final Thoughts
I hope these tips on what guests should wear to a beach wedding were helpful. Just consider the sights, sounds, and temperatures that will surround you on the beach (or next to it) in order to select an outfit that will not only make you look great but feel great too. Do you have more tips or questions about guest beach wedding attire? I'd love to hear from you in the comment box below.
Related Content