So you just got engaged and after researching your options, you've decided that you want to have a destination wedding. But you're terrified of how your friends and family will react. Will grandma be able to come? Is my dad going to walk me down the aisle? Will Aunt Clara accuse me of being selfish? Will anybody even show up?
Does this sound like you? Keep reading for some tips to help bring your loved ones on board with your destination wedding.
Manage Your Own Expectations First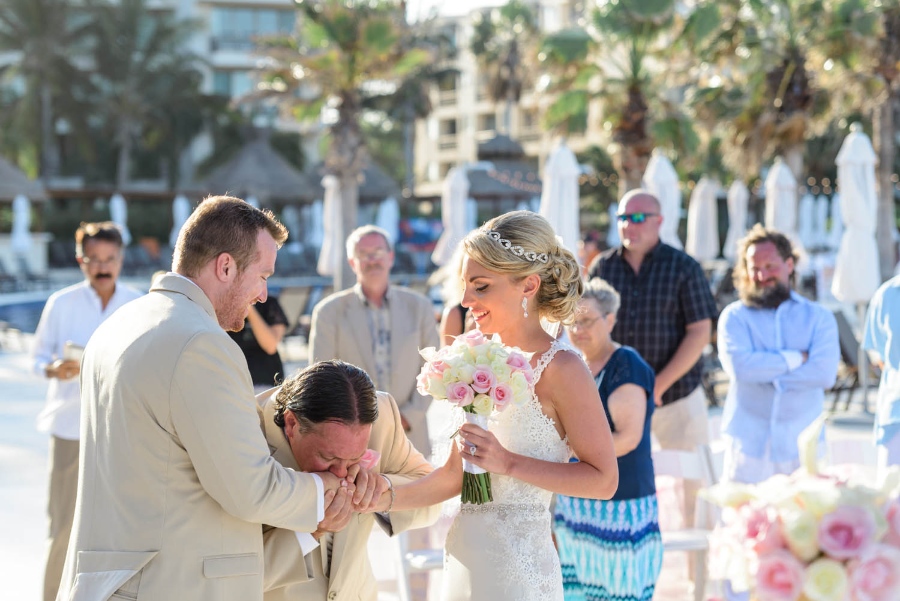 Your planning will go a lot smoother and you'll avoid a lot of stress if you manage your expectations from the beginning. You have to remember two things:
1. It really is all about YOU
First, take a deep breath and remember that this is your big day and (hopefully) the last wedding you'll ever have. And you have every right to do it your way.
2. Don't Expect Everyone to Be Thrilled
It's also important to understand that not every single person you invite will agree with your choice to have a destination wedding. Some people will resist.
Destination weddings are a pretty novel concept and some people are just stuck on tradition and resist the unknown. Others won't be able to afford it. Some can't travel for health reasons. The list goes on and on. Knowing this from the get-go is half the battle, my friend.
Managing Your Family's Expectations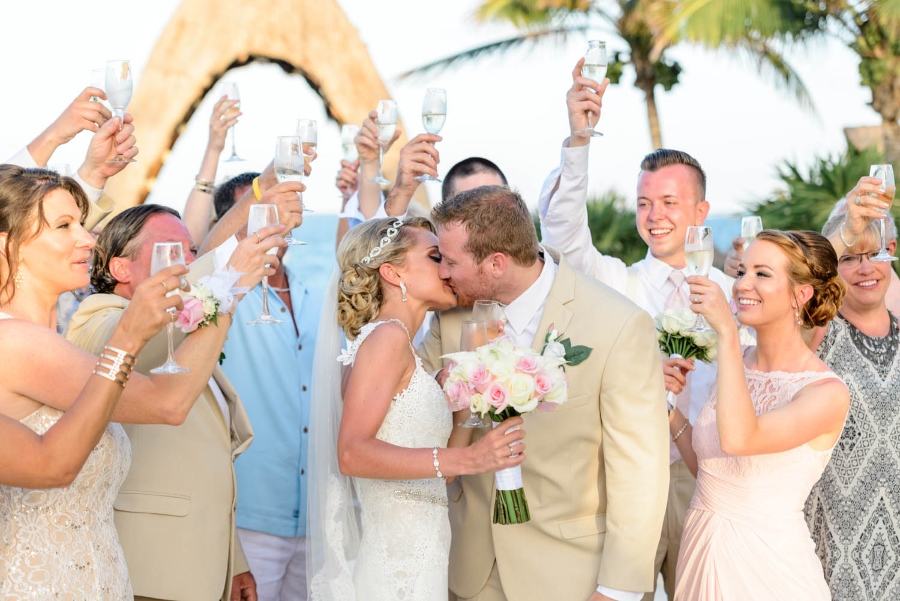 My mom was a little taken aback when I first told her that, not only did I want a small destination wedding with only 60 people, but I also wanted to get married on the beach and not in a big church like she always dreamed. But I got her to come around. In a big way. My mom was blown away by how magical my wedding was. She had the time of her life and is now the biggest advocate of destination weddings.
I know that not everyone will have such a happy story to tell. If your family's approval of your destination wedding is really important to you, here are some tips on how to convert the naysayers.
1. Put Feelers Out Before You Confirm Anything
If there are must-have guests on your list – I'm talking about the I-would-never-get-married-if-they're-not-there type of guests, then you need to speak with them before you make any plans. Way before.
Don't make this a big group vote. But put feelers out with only those really important people in your life, as soon as you get engaged, if not before. Explain that your dream is to have a destination wedding and why. Level with them. Tell them that you can't imagine having a cookie-cutter, traditional wedding. Tell them how much it would mean to you to spend some quality time in paradise with those people who are most important to you, instead of just a few hours in a sterile hall. See how they react and feel about it.
Involve them in the process so they don't just feel like you're forcing a trip on them.
2. Educate Them
If your family is resisting a destination wedding but their presence is important to you, try to understand their reasons, and then counter them.
For example: Is your sister against it because she thinks it will be too expensive? Show her that there are different options for all budgets.
Are your parents opposed to a destination wedding because they want you to get married in a church? Well, you know what? There are churches in nearly every city on earth. You can probably find one in your destination (if you're willing to compromise on this one).
I wanted to exchange vows with the ocean as my backdrop. And I wasn't willing to compromise on that. My mom wanted a church wedding. I wanted to make her happy so I searched for ocean-view chapels and I found one. I got married in a glass-enclosed chapel overlooking the ocean and it took everyone's breath away. Mom was happy. I was happy (and of course so was my hubby-to-be). But the thing is that before I started planning and spoke to mom about her hesitation, we didn't even know such a venue existed.
3. Be the Anti-Bridezilla
Show that you're willing to make things easy on your guests. If they're worried about childcare, choose a family-friendly resort and arrange for babysitters. If grandma hates long flights don't get married in Fiji – maybe something a little closer like Cancun, The Dominican Republic or Florida would be more suitable.
Provide resort options at different budget levels. If (and only if) you can afford it, offer to cover some of the cost for those close relatives who are struggling financially.
4. Let it Go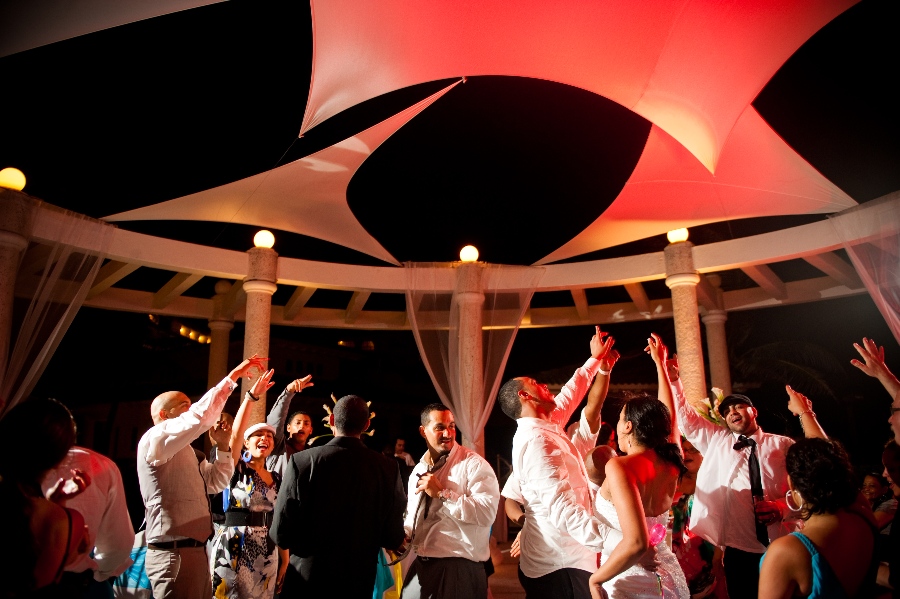 All these gestures will go a long way to show that you are trying to be accommodating and unselfish.
But even when you try everything, some people will just not budge. If all else fails, please keep two things in mind:
1) It's your wedding, and hopefully your last one, so you have to make it count.
2) Did I mention that it's your wedding? If there's ever a time in your life where you're entitled to be a little selfish – this is it. This is a once in a lifetime occasion and you should follow your heart so that you don't have to live with regrets down the line.
And by the way, most people who are opposed to destination weddings end up having the time of their lives. It may take a little work at the beginning but they might end up thanking you in the end.
Pin This For Later
Follow us on Pinterest for More Destination Wedding Tips & Ideas
Visit Destination Wedding Details' profile on Pinterest.


Related Posts: