If I had to guess, I'd say that more than half the emails I get from my followers have something to do with their destination wedding guest count & RSVPs. Getting your guests to RSVP yes to your destination wedding is probably one of the biggest stress factors for most couples. This problem is the opposite of a hometown wedding where you'll want to reduce your guest list as much as possible.
For a destination wedding, couples usually want a nice balance. You don't want too many people to show up at your intimate wedding. But unless you're eloping, you don't want to be the only ones there. And the prospect of a destination wedding with no guests is something many destination couples fear.
I know the feeling. I know what it's like to wonder if your maid of honor will attend your wedding. I've lost sleep wondering if anyone would show up at all. I know full well how frustrating it is when some of your guests go radio silent while the RSVP deadline is quickly approaching.
Here are a few tips to help you get more guests to attend your destination wedding, or at least keep you from pulling your hair out thinking about it.
Give Enough Notice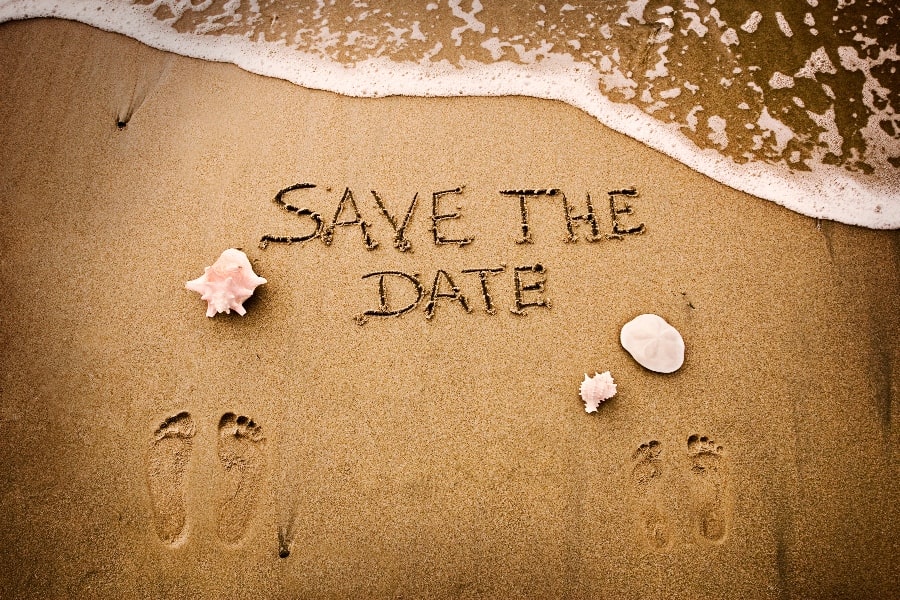 As soon as you confirm a date, notify your guests so they can start planning their trip. The best way to notify them is with a save the date or wedding website.
I suggest sending out the save the date as soon as possible and following up with a formal invitation about 3 months in advance. At that point, the invitation is just a formal reminder that the clock-is-a-ticking and they better book those flights if they haven't already!
Read more destination wedding invitation and save-the-date tips.
Set The Tone
Want to send your guests packing? Set the tone from the minute save the dates land in their mailbox. There are tons of really fun, unique, and out of the box save the date ideas that will make your guests not only save the date – but never forget it.
Check out this post for some unique save the date ideas.
Be Mindful of Your Guest's Preferences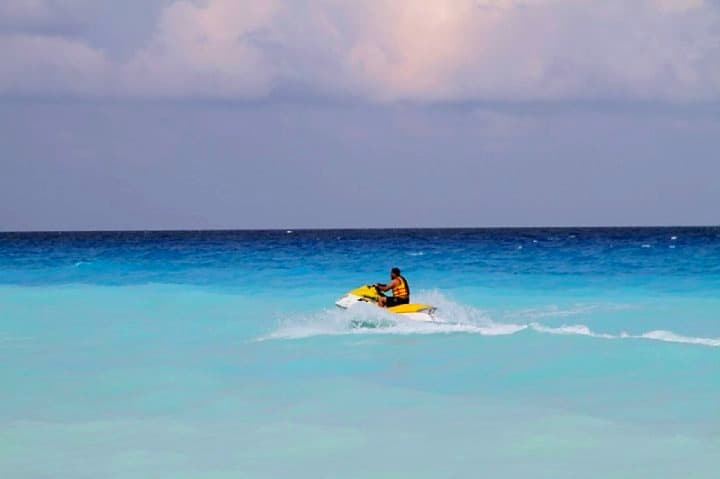 It's easy to get caught up in the excitement of our own planning and forget that this is also a vacation for our guests. After all, they're paying for their own travel expenses and taking time off from work so it needs to be something they're also excited about.
You can't please everyone but try to choose an affordable and convenient location that is appealing to most people on your guest list. If the majority of your guests are young and like to have fun, choose a lively destination with lots of activities. If your crew is more the type who likes to relax by the beach, find a laid back location.
Make the Process Easy for Everyone
Don't let your guests fend for themselves because that's a surefire way to turn people off. Make this process as easy as possible. Negotiate group hotel rates and airline discounts, put them in touch with your destination wedding travel agent, give important details on your personal website, and make yourself available to answer questions.
Read more about how to find a destination wedding travel agent here.
Involve Your Guests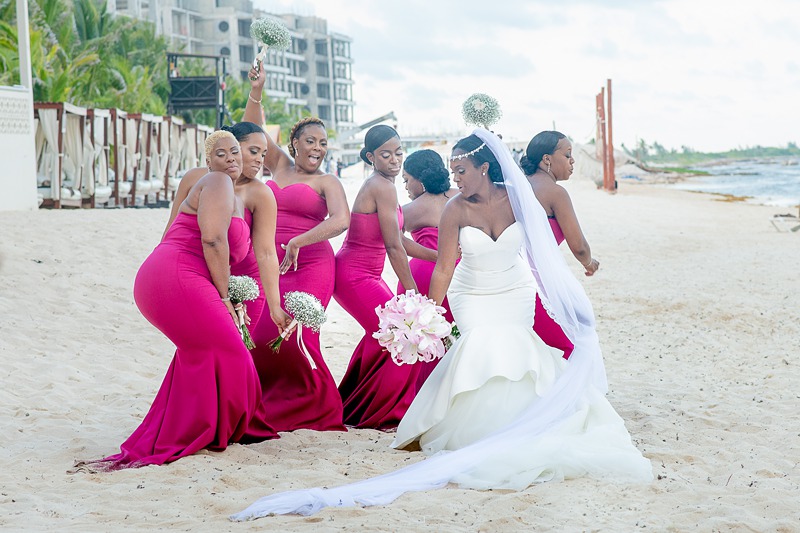 Make your guests feel like they're a part of the celebration before it even begins.
For example, on my personal wedding website, I put up a slideshow with photos of all my guests. That really small gesture, made everyone feel like they were part of our journey and not just a spectator on the sidelines. The people who didn't know each other before the wedding didn't feel so intimidated about going on vacation with a bunch of strangers. The slideshow made everyone feel like they kind of knew each other or at least wanted to get to know each other because the pics made everyone look like so much fun to be around. 😉
You could also put lots of awesome pictures of your destination on your website to entice your guests – or include a hotel brochure with the invitations. Anything you can do to get them excited about the destination, the venue, and the overall celebration will help boost your destination wedding guest count.
Get more ideas on what to include on your wedding website.
Follow Up with Your Guests
If the RSVP deadline is approaching and you haven't heard from some people, don't be afraid to pick up the phone and call them. The beauty of a destination wedding is that you don't have to make 400 phone calls, so you can afford to be more intimate and personal. If you're afraid they'll feel pressured, just tell them there's no pressure to attend your destination wedding, but you need to get a sense of who's coming so you can plan accordingly. An accurate destination wedding guest count is critical to your budget, so if you're not hearing from people, it's important for you to know whether they're coming or not.
Read more on destination wedding RSVP deadlines.
Let it Go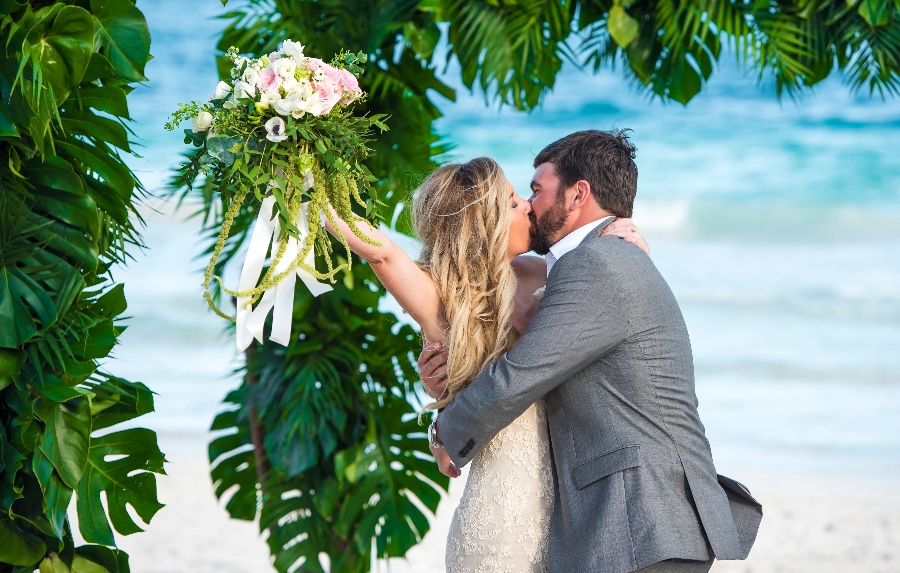 Despite your best efforts, things will happen and not every single person on your list will make it.
Maybe Uncle Joe got laid off and can't afford the trip. Perhaps your BFF will be 9 months pregnant and unable to travel by the time your big day rolls around.
But you know what? Regardless of what happens, your wedding day will be the best day ever! The things you're stressing about now will not matter when it comes time to walk down the aisle and tie the knot with the love of your life.
Something so magical happens on that day that you just forget everything and everyone else. There will come a point when you'll look around and realize that the people who are there with you are all that matter at that moment. They traveled the distance to be there on your big day. And at that moment your bond with them will grow immeasurably. You will make memories that you'll cherish forever.
So do me a favor… don't stress about who's coming to your destination wedding. Do your best and then let it go. Enjoy the journey.
Back from Improve Destination Wedding Guest Count to Home
Related Posts
Banner Photo Credit: Asad via Pexels