Wondering the best way to travel with your destination wedding dress? There is nothing more exciting than hopping on a plane and jetting off to your destination wedding. Something that may not be so exciting is viewing your delicate dress after a full day of travel if you have not taken proper precautions to safeguard it!
Read on to learn some musts when it comes to transporting your destination wedding dress to and from your resort!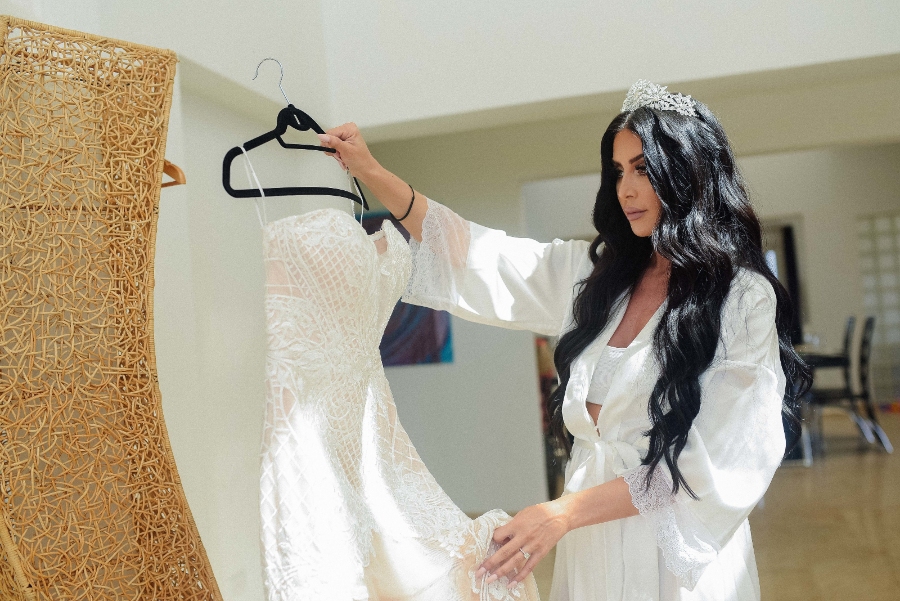 Still, trying to find a destination wedding dress? Browse all of our wedding fashion and beauty posts to see tons of photos.
9 tips for Traveling with your Wedding Dress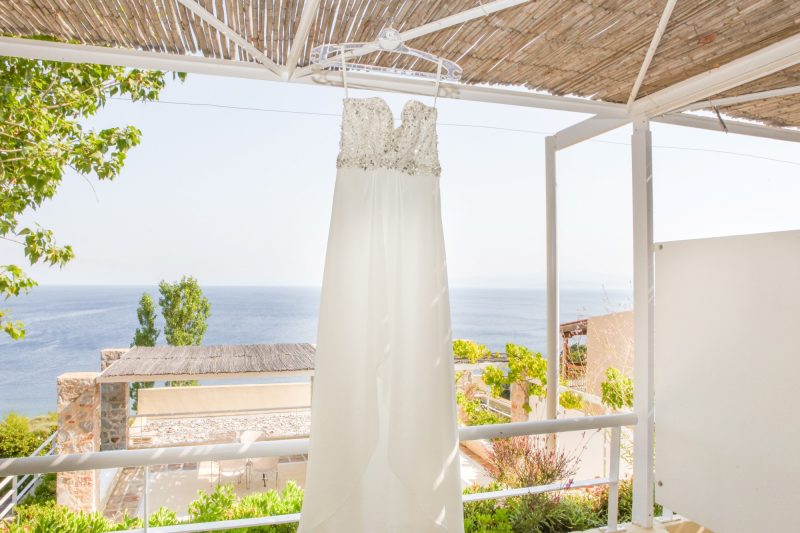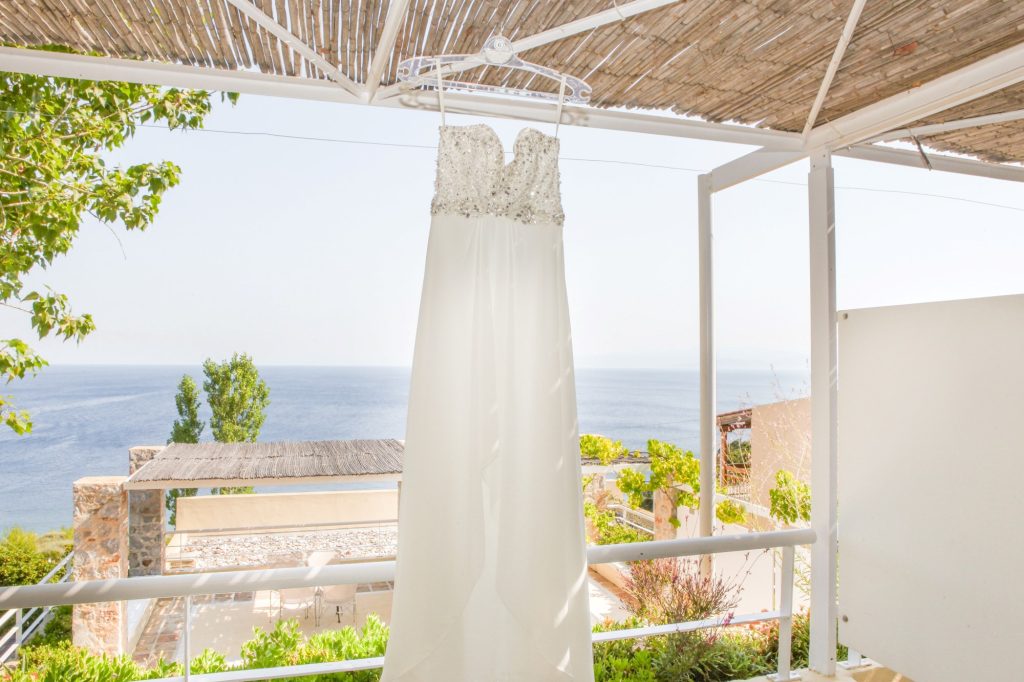 1: Don't Check-in or Ship Your Wedding Dress
First things first, never fold up your dress in a suitcase and check it at the luggage station. And definitely don't ship it. A number of things can go wrong. Your bag could get lost or damaged, which means that you will be on a beautiful island without a beautiful dress! Don't believe us? Just read about how this bride's dress almost didn't make it to her wedding destination.
Your dress will also be harder to press or steam once you remove it from your bag, so carry-on is the way to go (it will also give you complete peace of mind!).
2: Get a Garment Bag
Many brick & mortar retailers and online shops sell garment bags designed especially for destination wedding travel. It is one investment you'll be happy you made. Generally, a 72-inch bag is large enough to hold a gown and a train.
3: How to Travel with Your Wedding Dress on the Plane
Once you're on the plane and everyone has loaded their bags in the overhead compartment, gently place your dress on top of their items by laying it flat. You can also ask the flight attendant if they are willing to hang the garment bag in their coat or storage closet. They don't have to do it and sometimes they don't have room but it's worth a shot. This will ensure safe travel and minimal wrinkling.
4: Hang Up Your Dress While You Pick up Other Luggage
Once you land, remember to keep the bag upright, or even ask an airport attendant for a travel rack to hang your dress on while you pick up the rest of your luggage, or make your way through the airport. But never, ever take your sight off that precious cargo!
5: How to Travel with Your Wedding Dress by Ground
When you hail a cab or step into your limo to take you to the resort, lay the bag flat on top of your bags in the trunk or you can even lay it across your lap inside the car to keep it wrinkle-free.
6: Choose the Right Fabrics
It is also wise to choose a gown that will be able to withstand extensive travel. Materials like chiffon and cotton jersey can easily be steamed or pressed, while satin and silk tend to wrinkle easily and are more difficult to press and smooth.
7: Post-travel Dress Prep
Once you have a travel-friendly gown and garment bag, consider making arrangements to have your resort venue press and steam your gown. You should not wait until the last minute to do this, so I suggest that within a few hours of your arrival, you ask your coordinator or concierge to assume the responsibility of taking your dress to the appropriate location to get it ceremony ready!
8: Bring a Sewing Kit
Travel prepared. Last-minute emergencies do happen. It is wise to bring a sewing kit to mend strings and seams, as well as a lint brush to make your gown look pristine moments before walking down the aisle.
Do you have any tips or questions on how to travel with your wedding dress? Share in the comments below.
More Packing Tips:
Related Posts You'll Enjoy