If you've been reading this blog long enough, you know that I love me some destination wedding details. I'm all about the details no matter how small. And Destination Wedding Signs are no exception. In fact, this is one of my absolute favorite details because it's such a simple, fun, and inexpensive way to weave your personality throughout your big day.
It doesn't hurt that they're practical too. Whether it's showing your guests to their seats or expressing your gratitude for traveling the distance, a great destination wedding sign can really set the tone for your day.
Directional Sign
A sign telling your guests where to go is a very practical detail but you can add a fun spin to it. If you're the crafty type, you can DIY your wedding sign. We love this example that shows the guests where to drop off their shoes and where the ceremony will take place. But it also adds a little fun by saying that there will be "Love Everywhere".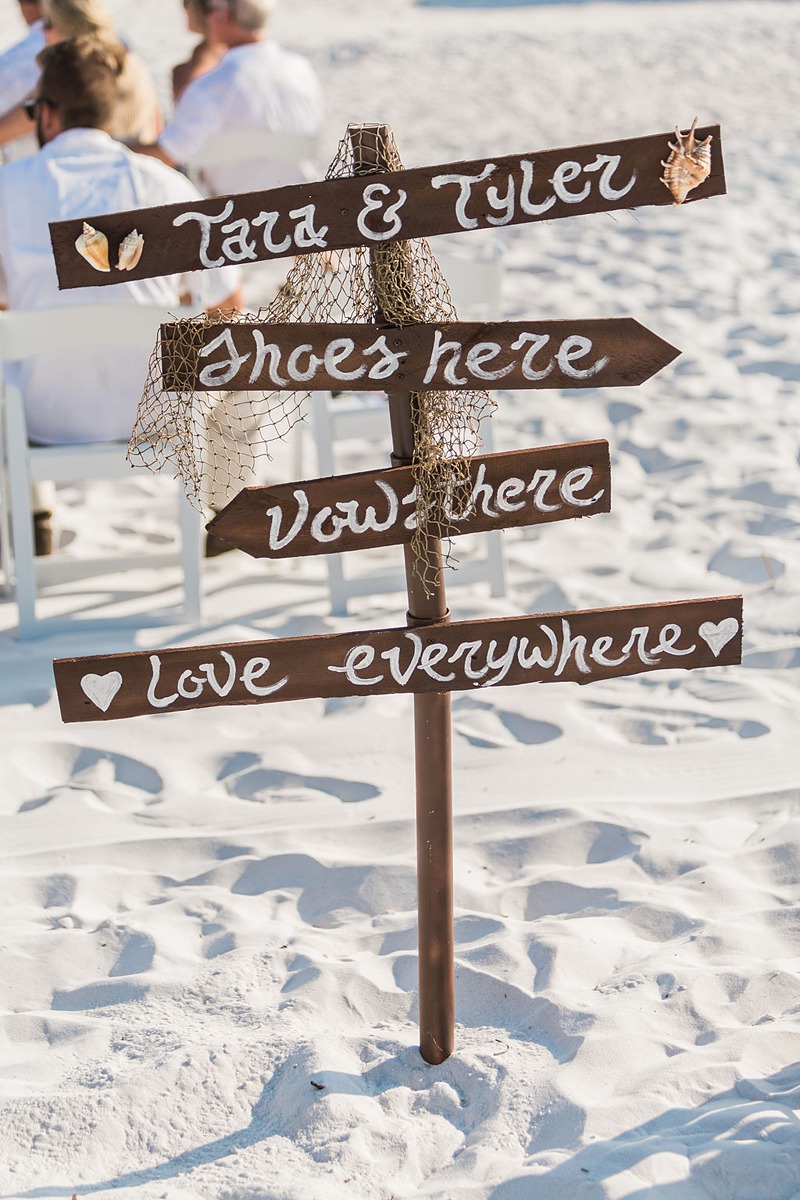 Unplugged Wedding Ceremony Sign
We all love our phone and sometimes it can feel like it's a piece of us. We want to capture all the amazing moments of life to relive them over and over again. And this is especially true when you're witnessing such a momentous occasion like a wedding. But you probably hired a great photographer to document your ceremony and what you want more than anything is for your guests to be present and soak it all in. Invite your guests to put their phones down and unplug. Read more about destination wedding social media etiquette.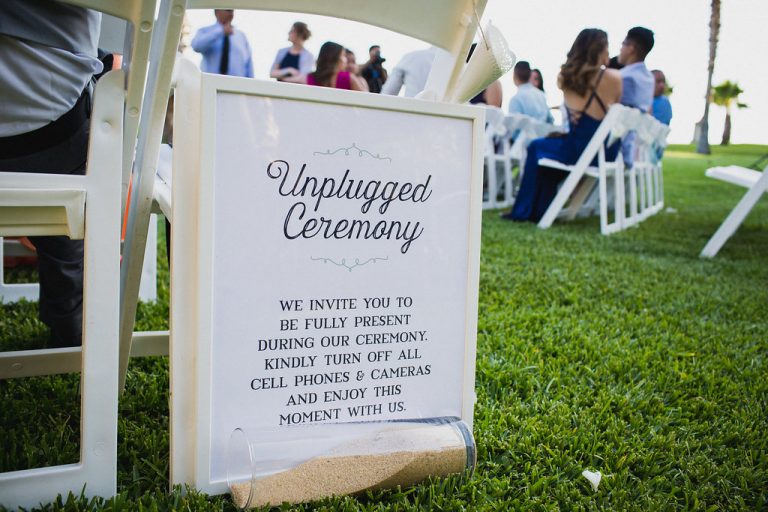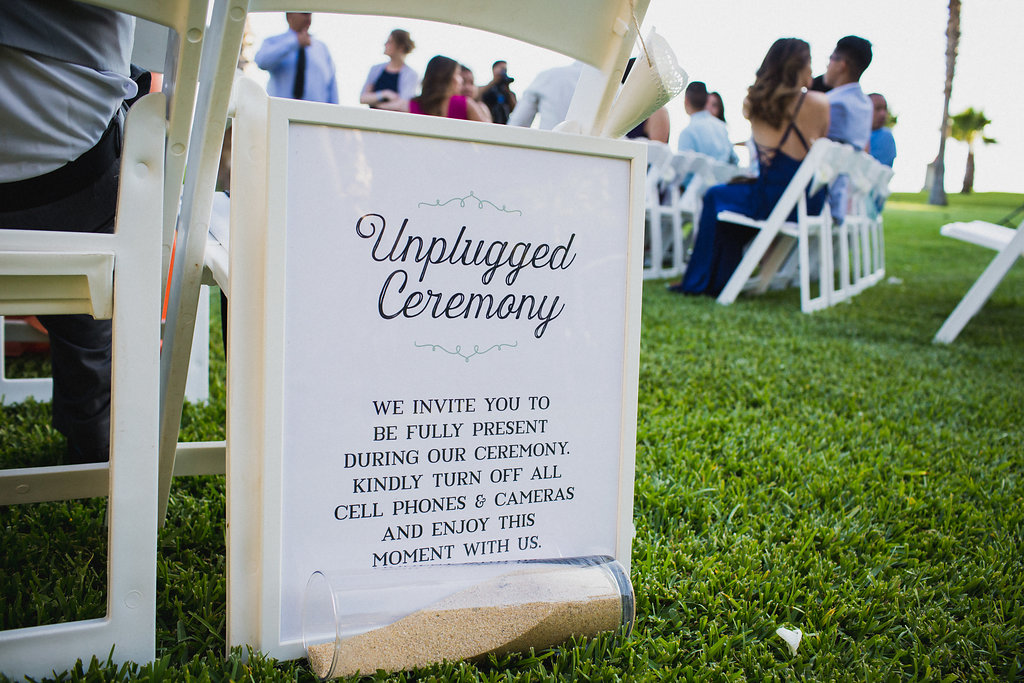 Seating Plan Signs
Gone are the days of segregating the groom's and bride's families to different sides of the venue – particularly at the more intimate destination weddings. This is a great way to drive home the idea…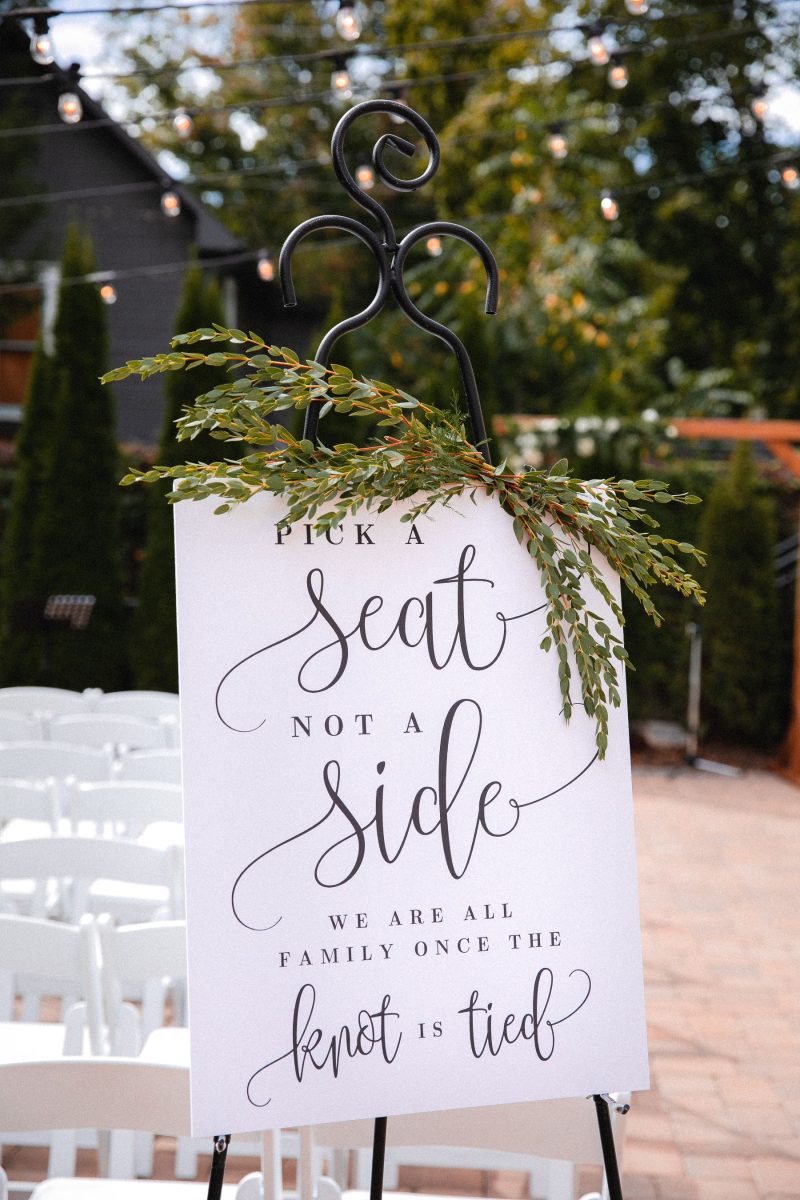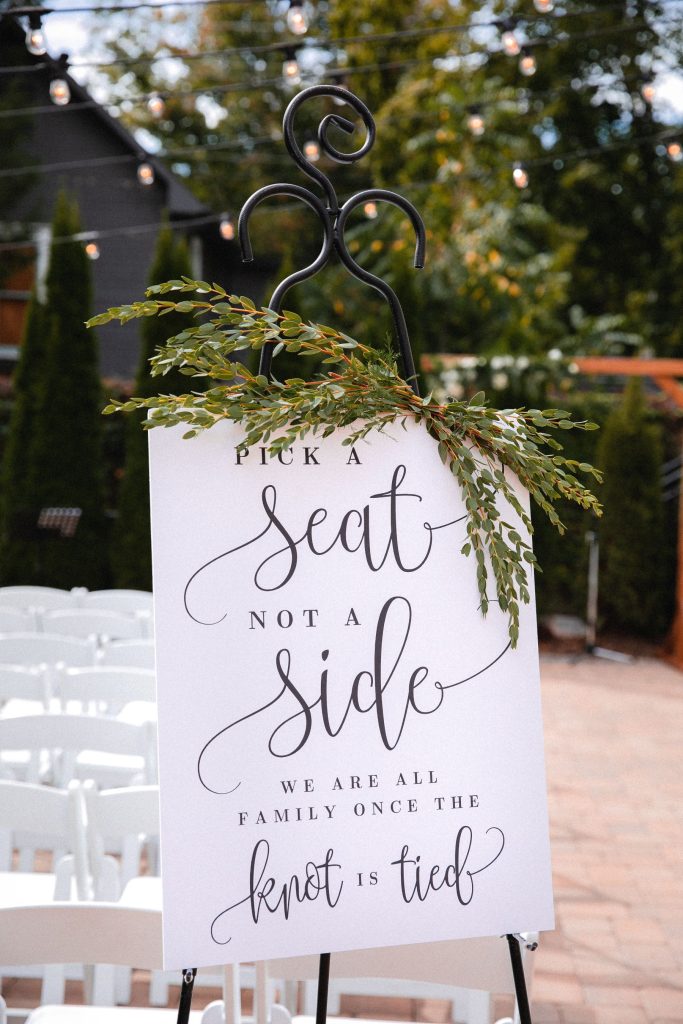 Disclosure: Some of the links below are affiliate links and if you make a purchase, we will receive a very small referral commission. That's just one of the ways we keep this site running.
Wedding Bar Sign
The quote on this sign speaks for itself…and I totally agree! A really cute idea is to customize this for your destination — for example, you can substitute Alcohol with Tequila in Mexico or Rum in the Caribbean.
Dancing Shoes Sign
Giving away flip flops as a favor has become really popular, especially for destination weddings. It is such an awesome and practical idea that I don't think it should ever go out of style. I truly believe that the flip flops I gave away were a huge contributor to the fact that every single guest (young and old) danced the night away at my destination wedding. Check out this super cute sign to go along with your very practical gift!
Instagram Wedding Sign
Get a cute printable sign that tells your guests which wedding hashtag to use when they upload your pics to Instagram. This is a #awesome way to keep track of all your precious photos and share them with friends and family who couldn't make it to your destination wedding.
Every idea I rounded up in this post is merely for inspiration. I found most of them on Etsy, where you can customize them to match your style. Because after all, the whole purpose of destination wedding signs is to reflect your personality as a couple.
Check out these other popular destination wedding posts: