Are you wondering how you can leverage social media to make your destination wedding planning easier? In this post, we'll show you how you can harness the power of Pinterest, Instagram, Facebook, Snapchat, and Twitter to enhance… not detract… from your big day!
Social media is oftentimes seen as a double-edged sword. Is it a great resource, or a great distraction? Are we more connected, or less connected as a people? Regardless of how you feel about it, social media can be a great, well-intended tool at your disposal.
Successfully planning and executing a destination wedding is not for the faint of heart – you're probably nodding your head right now. Destination weddings feel inherently "distant" until you actually arrive on site. The control freak in all of us would love to be able to see and feel the venue and vendors before the DAY OF… but with social media, we have the luxury of being able to communicate and access every resource at any moment.
Something to keep in mind throughout the process, and on all platforms… is that you should friend/follow your venue, wedding planner, DJ, caterer, and all other vendors. Keeping in constant contact, and knowing what they're up to will put your mind at ease. You will feel organized and READY to say, "I do."
As for the major social media sites… each can serve a very different function in helping to enhance the entire wedding experience. Let's discuss: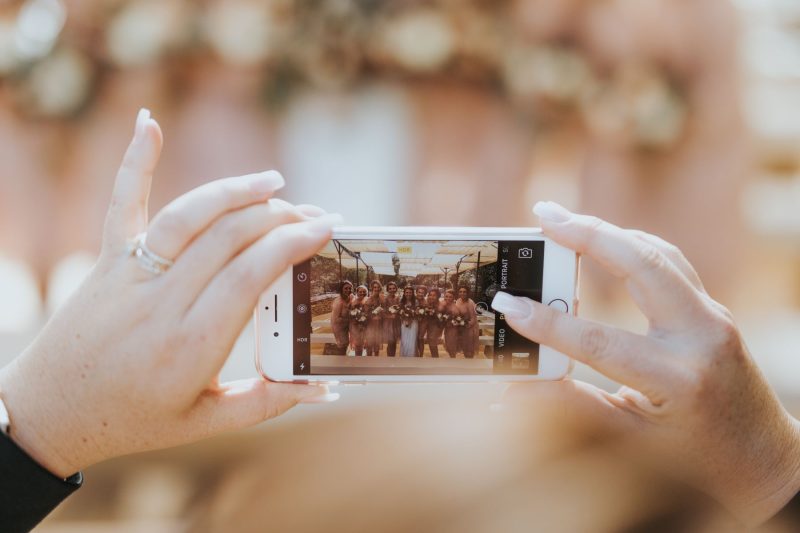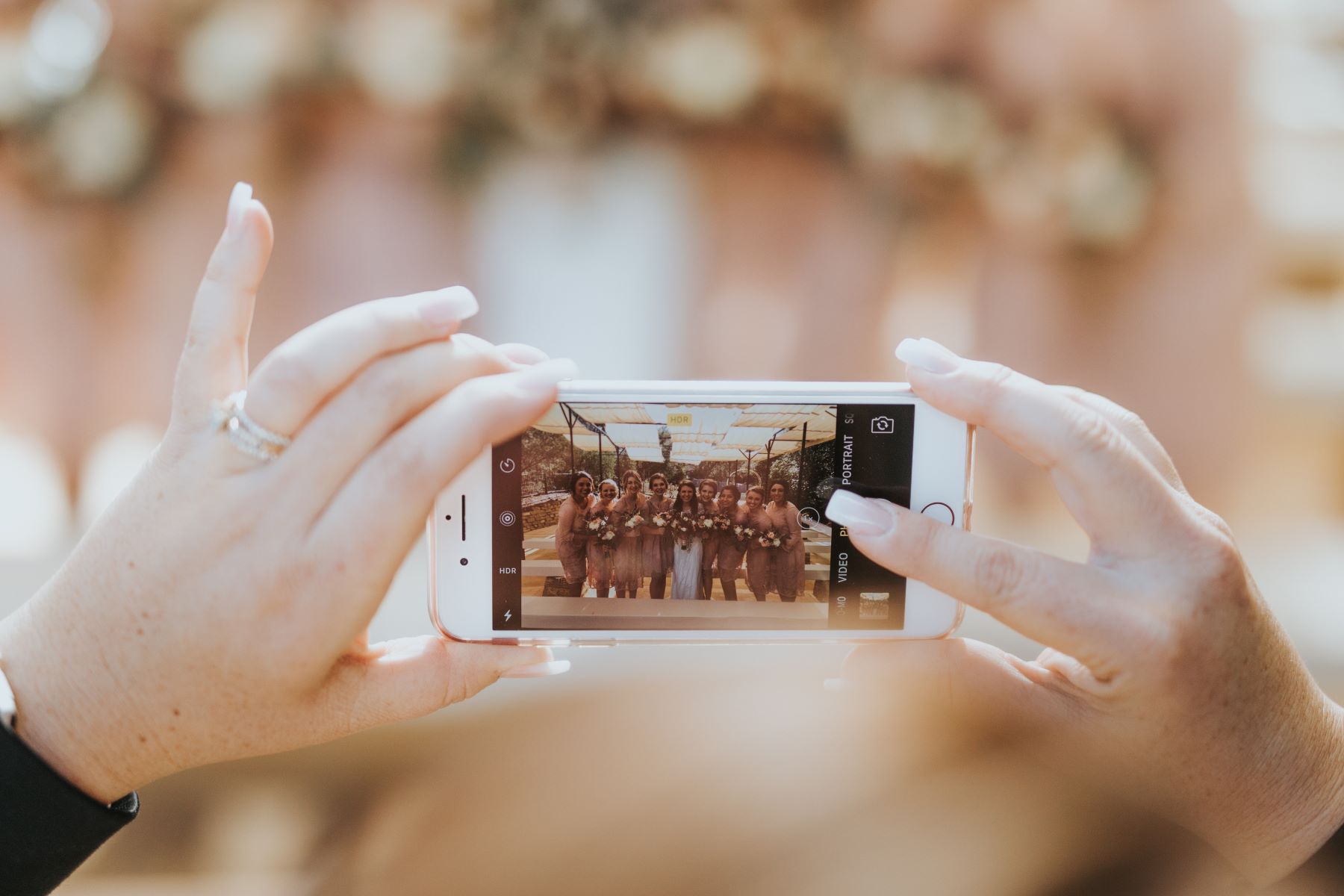 Destination Wedding Social Media Planning
Pinterest
Undoubtedly the holy grail of infinite wedding ideas. Pinterest is SUPER helpful during the initial brainstorming phase of wedding planning. The second you set a date… your mind is going a mile a minute, so get it out of your system with Pinterest and browse the excessive tutorials, look books, details, and diet plans. Once you come up for air, you can begin to create productive boards that will help establish your wedding vibe and keep you inspired throughout the planning process. Make sure you follow our Pinterest boards for a daily dose of destination wedding inspiration.
Facebook
While not ALL potential guests are on Facebook, one of the first things you should do is create a PRIVATE Facebook group. Why?
To answer questions: After creating this closed group for the purpose of getting a headcount, it can be used as a discussion board! Destination weddings are obviously very different from a traditional local wedding. You're not asking your guests to celebrate in a ballroom for a couple of hours, you're asking them to essentially join you on vacation in another country or state… there's gonna be some questions! If you have a private Facebook group to exchange information with everyone at once, you can avoid a billion texts, phone calls, and emails answering the same questions over and over and over.
Stream your ceremony: Since you're getting married in a faraway land, it's inevitable that not ALL the people you invited are going to be able to make it. This is where mixing social media + your wedding really comes in handy. If you're into it… see if your wedding photographer/videographer can stream the ceremony on Facebook live via the private group (or delegate this task to a trusted attendee with a good seat)! This is a great way to include those who couldn't make the trip – without having to broadcast your intimate and personal ceremony to the randos from high school you're (for some reason) still FB friends with, or your creepy co-workers.
Instagram
Instagram is obviously creating an overly photo-centric society – but hey, you're never gonna look as good as you do on your wedding day – so embrace it!
The hashtag: This may seem silly and trendy, but coming up with a unique hashtag for your wedding day is actually a VERY practical (but still fun) detail you can share with your guests. Each guest who uses a hashtag while posting photos – whether it's via Instagram, Facebook or Twitter, will allow you and your boo to easily access the hundreds of candids taken while you were too busy feelin' yourself on the dancefloor all night.
And hey, BE CREATIVE! Nothing screams boring like a literal hashtag that's just simply some combination of dates and names. It takes a village to plan a wedding, so delegate this task to your bridal party or family. Here's a great example (if I do say so myself). My best friends – the future Mr. & Mrs. Ragauskas (pronounced Ra-Gow-Skiss) are getting married this fall – so as Maid of Honor I was asked to brainstorm a one-of-a-kind hashtag…. Drumroll please…
#RagausKISSthebride. I know. It rocks.
Make sure to follow @destinationweddingdetails on Instagram for tons of inspiration!
Snapchat
You know those hilarious, cute, and downright random filters on Snapchat? You can create your very own custom geofilter that will appear for anyone in the vicinity of your wedding. It's… so easy. And affordable! Set the location, the date/time, and yes… pay for it. But SO worth it.
Your Destination Wedding Social Media Guide [Infographic]
So, there you have it; social media + your destination wedding = A MUST. Below is a helpful infographic that details the good, the bad, and the clever – with tips, tricks, warnings, and hacks on how to successfully integrate social media into your wedding!
Destination Wedding Social Media Etiquette
I think it's important to remember that since it's your wedding, you have every right to set some social media ground rules for your guests. I would be remiss if I didn't include the classic finger-wagging, nagging reminder we should all be aware of: The internet is instantaneous and permanent. Think before you post. For many of us, it's a natural reflex to share life's biggest moments as they unfold with our hundreds of closest friends and family via social media.
I mean, how quickly was a picture of the ring posted on The Gram? Exactly. And that's great! So many likes. But GOOD GOD I'll say it again… think before you post. Social media allows us to share EVERY moment, at a moment's notice. If you're a private person and don't want a Facebook live video of your ceremony broadcast to your cousin's entire friends list… say something!
Never assume everyone's on the same page with social media etiquette… they're not. It's not worth the risk of your groom seeing your dress prematurely because one of your bridesmaids had a brain fart and posted a picture of you in the boudoir to Snapchat.
One more piece of advice – it's your wedding day… put your phone down. Live in the moment, and enjoy yourself.
Related Posts you'll enjoy:
Destination Wedding Etiquette Q&A