I firmly believe that your destination wedding photographer is the most important vendor you will hire. You're spending so much time and effort planning a wedding in an amazing location, and when it's all said and done your pictures are the only memories you will have. So in this post, I'm going to give you some tips on how to find the perfect photographer for your destination wedding.
Every tip I share on this blog is with the goal of helping you plan the destination wedding of your dreams. Some of the tips might apply to you and others might not. But if you ever take any advice from my blog, please take this one.
Do. Not. Skimp. On. Photography.
Please.
And when I say don't skimp…I mean with your wallet or your time. Take your time researching all your options and then hire the very best photographer you can afford within your budget, even if it means cutting back in other areas that are less of a priority.
Just like I've seen brides cry tears of joy when they've received their photos, I've also witnessed tears of anger, sadness, and disappointment. And I don't want you to make the same mistake.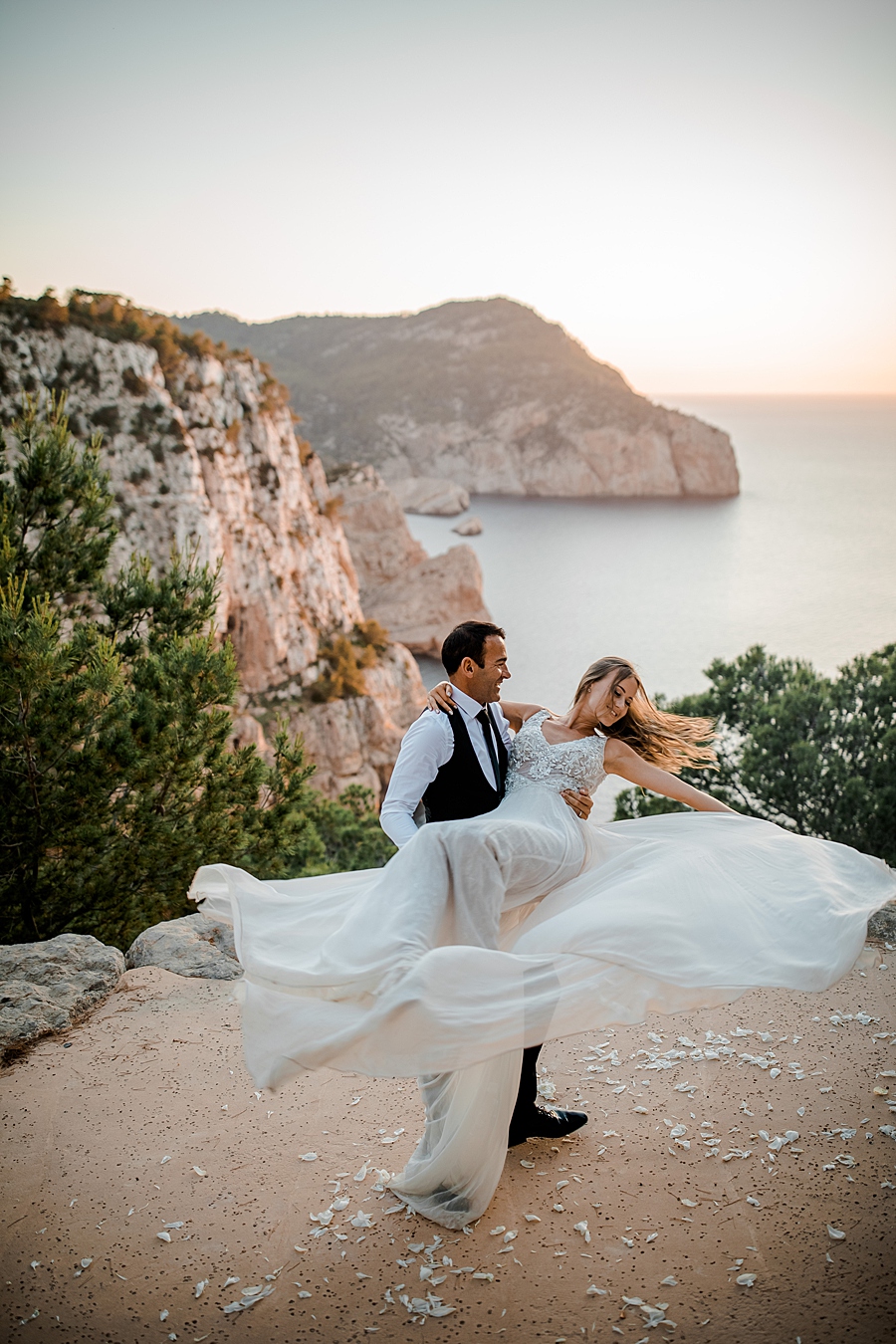 I'm going to spend a lot of time on this topic because it's that important. This post is the first part of a three-part series. In this post, I will show you where you can find the best destination wedding photographers.
Part two is a really cool infographic with everything you could possibly need to know about destination wedding photography, and part three is 4 ways to prepare for your destination wedding photoshoot.
So let's get started by looking at the different photography options you have when planning a destination wedding.
Hire the Resort's Photographer
Some resorts will only allow you to use the resort photographer for your wedding. They do this to reduce costs and maximize their profits. But the problem is that a lot of times these in-house photographers are sub-par. You'll get what you pay (or don't pay) for.
You should ask to see a few complete wedding collections from the resort photographer before you put a deposit or confirm anything. If you're not satisfied with what you see, ask if you can bring an outside photographer.
Sometimes they won't allow it – in which case you have every right to kiss them goodbye and move on to another resort/venue. If they do allow it, get written confirmation and make sure there isn't an outside vendor fee for bringing your own photographer.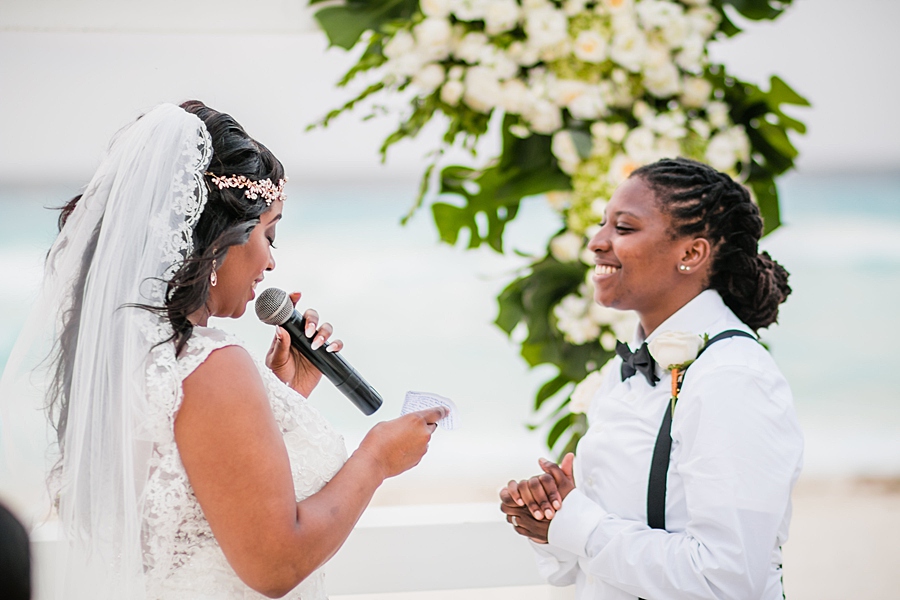 Hire a Local Photographer
Chances are that there are some pretty amazing local wedding photographers in your destination. You just have to find them.
The benefit of hiring a local photographer is that there's a good possibility that they'll know a lot of these venues intimately. A local photographer is especially beneficial if you're planning to do a trash-the-dress photoshoot because they'll know all the secret hot spots, or will scout them prior to the wedding to ensure they capture the best shots.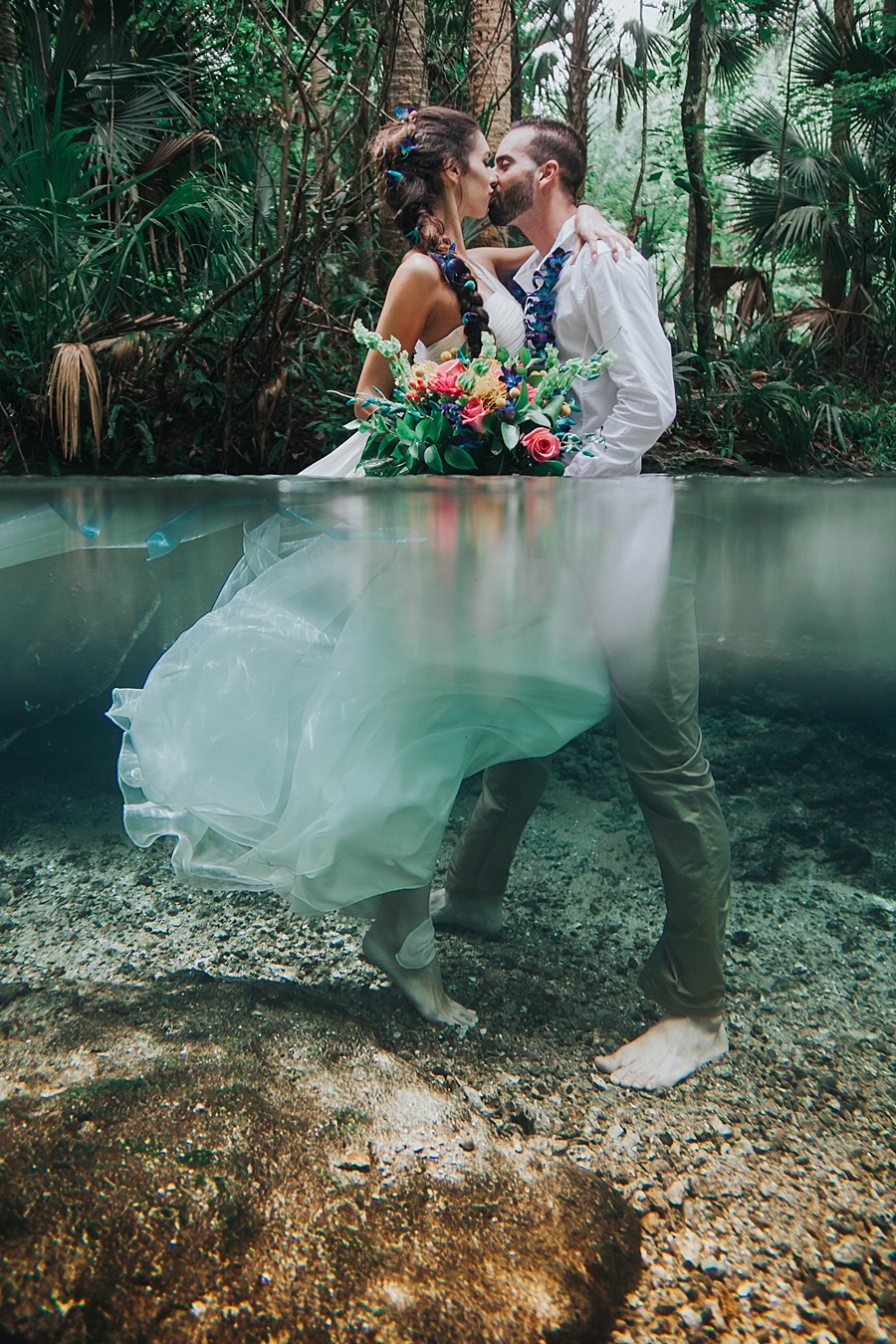 You might be wondering – How do I even begin searching for a wedding photographer in my destination when I'm so far away? Great question!
Where to find a local photographer: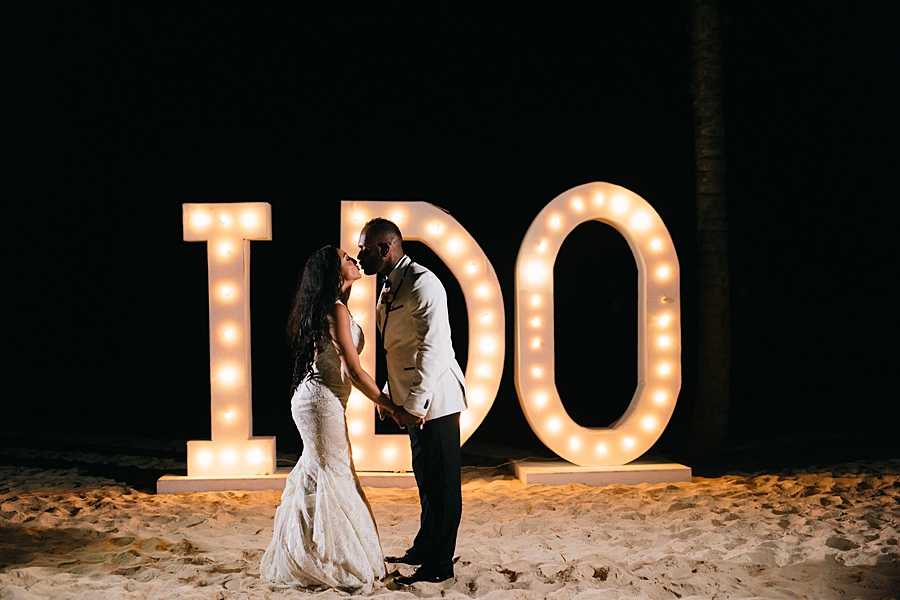 International Society of Professional Wedding Photographers (ISPWP) – This is an organization of the best wedding photographers in the world. They have a great directory of local wedding photographers sorted by region/country. Each profile includes a short description of their services, some of their photographs, price range, and links to contact them.
Best of Wedding Photography – Another great resource with an impressive list of photographers all over the world. You can get a snapshot of their photography and a link to contact them.
SnapKnot – I really like this site because it's so easy to navigate. As soon as you land on the homepage, you get the option to search by your wedding city or country and your price range. You can even create a free account and save your favorite photographers for later. They have a lot of really cool features to help you find a wedding photographer.
You can also search for some pretty awesome destination wedding photographers in our Destination Wedding Vendor Directory and our Instagram feed where each day we share photos of real weddings shot by destination wedding photographers.
Fly a Photographer to Your Destination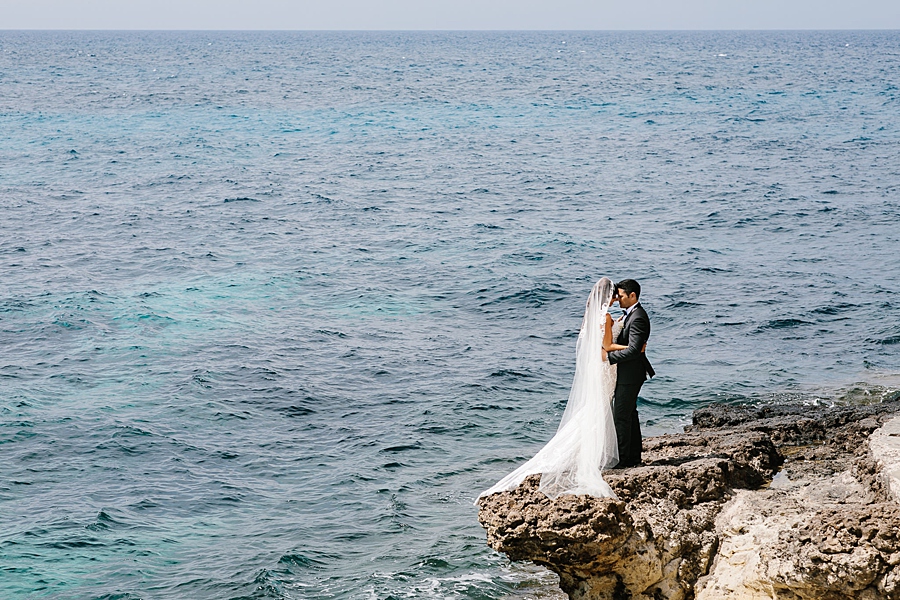 If you can't find a photographer you love in your destination, you can always fly a photographer from your hometown or from another country. That's what I did. I lived in NYC, got married in Cancun and I flew my destination wedding photographer in from Houston, TX.
The advantage of this approach is that you're not limited to the wedding photographers in your destination. The world is your oyster as they say. If you find a photographer that blows you away, you can hire them as long as they're within your budget and willing to travel.
The drawback could be the increased cost to cover the photographer's travel expenses. But there are some amazing photographers who are trying to build up their destination wedding portfolio and might be willing to photograph your wedding for less than they would charge for a hometown wedding.
Where to find a destination wedding photographer (who will travel):
World Photojournalist Association (WPJA) – I was lucky to find my photographer through this site but I'll admit that it's not the easiest site to navigate if you're looking for someone who will travel for your wedding. The photographers are sorted by country/region/state. If you're trying to find a destination wedding photographer, you would have to search through every state and then click on each photographer's website/blog to see if they travel. But if you want to sift through some of the best destination wedding photojournalists in the world, this is a great site.
Whew, this was a lot huh? I know I got a bit carried away but I really wanted to save you some of the time and stress I experienced when I was trying to find a destination wedding photographer.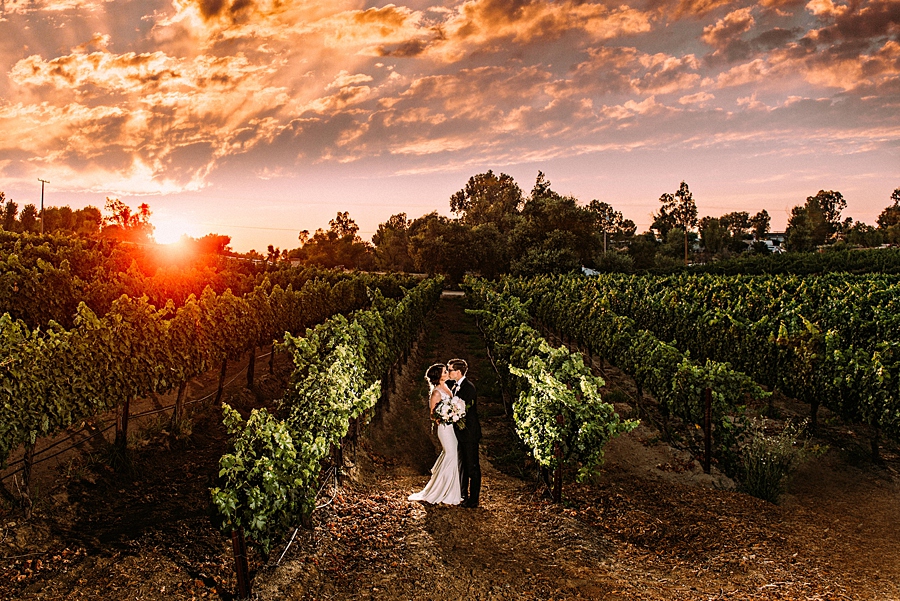 Don't forget to check out part two of this series to see a really cool infographic with everything you ever wanted to know about destination wedding photography – seriously, it will become your wedding photography bible!