In the face of extreme adversity during their destination wedding in Malta, Nadia and Daniel showed immense grace while living their mantra, "Love Is All You Need," to the absolute fullest. Due to sudden political events on the gorgeous Mediterranean island of Malta, they were forced to push their date back two weeks at the last minute. On top of THAT, on an island that experiences maybe 50 total days of rain each year, a vicious storm came through on their big day. But not a single smile was lost, or a gorgeous detail spared – all because of Nadia and Daniel's commitment to embracing every up and down as just being a part of the process.
They were able to stay positive and in control, and after looking at these photos by Julian Kanz you'd never guess that this wasn't exactly how they dreamed it. Their big day was truly full of passion, intimacy, beauty and tons of fun surprises for all who got to witness their love.
Speaking of details, I need to address Nadia's bridal style because it is a LOOK. Her gorgeous custom dress was so clearly made for her and only her. The fitted, lace embroidered gown showed off her amazing figure while complimenting the bridal party's gorgeous Grecian rose-colored dresses.
The vibe was entirely classy. Everything from the gorgeous venue's stunning architecture, to the cliff-side ocean views. I'm absolutely blown away that they were able to create such an elegant affair in this quaint, historic town. All in all, Nadia and Daniel had all they needed and more: gelato, drinks, dancing, music, sunsets, fireworks, and breathtaking views… I can't believe I wasn't invited!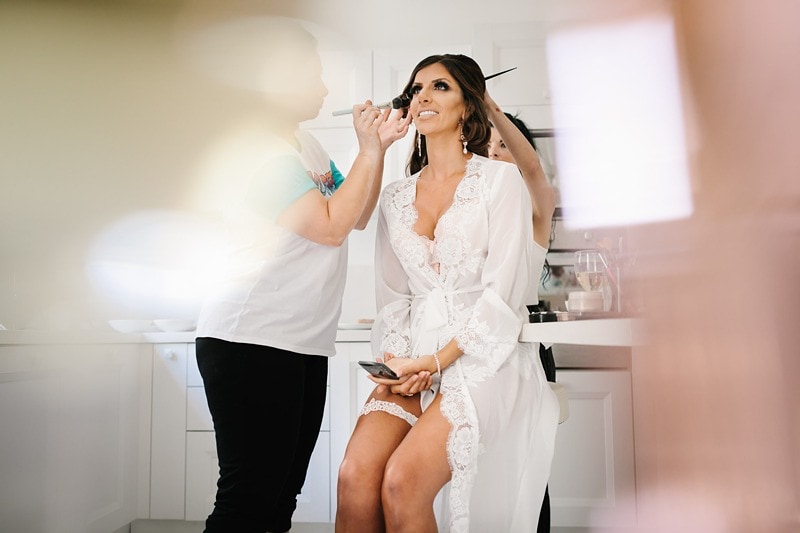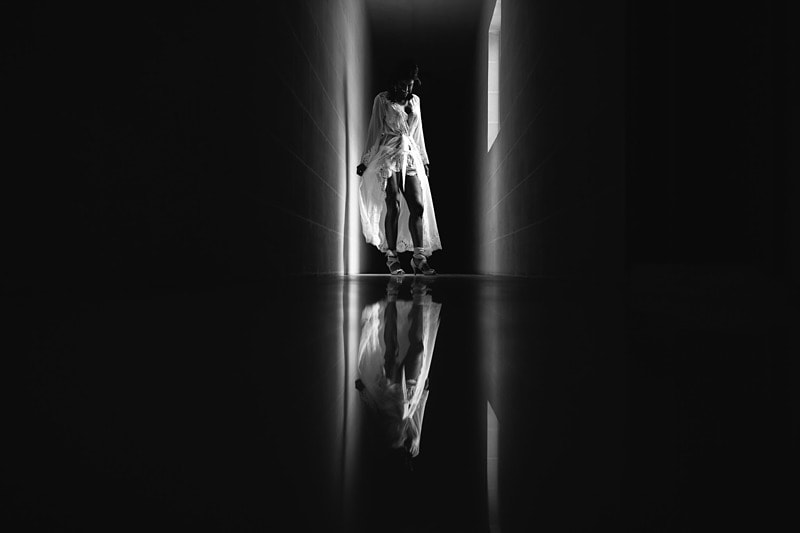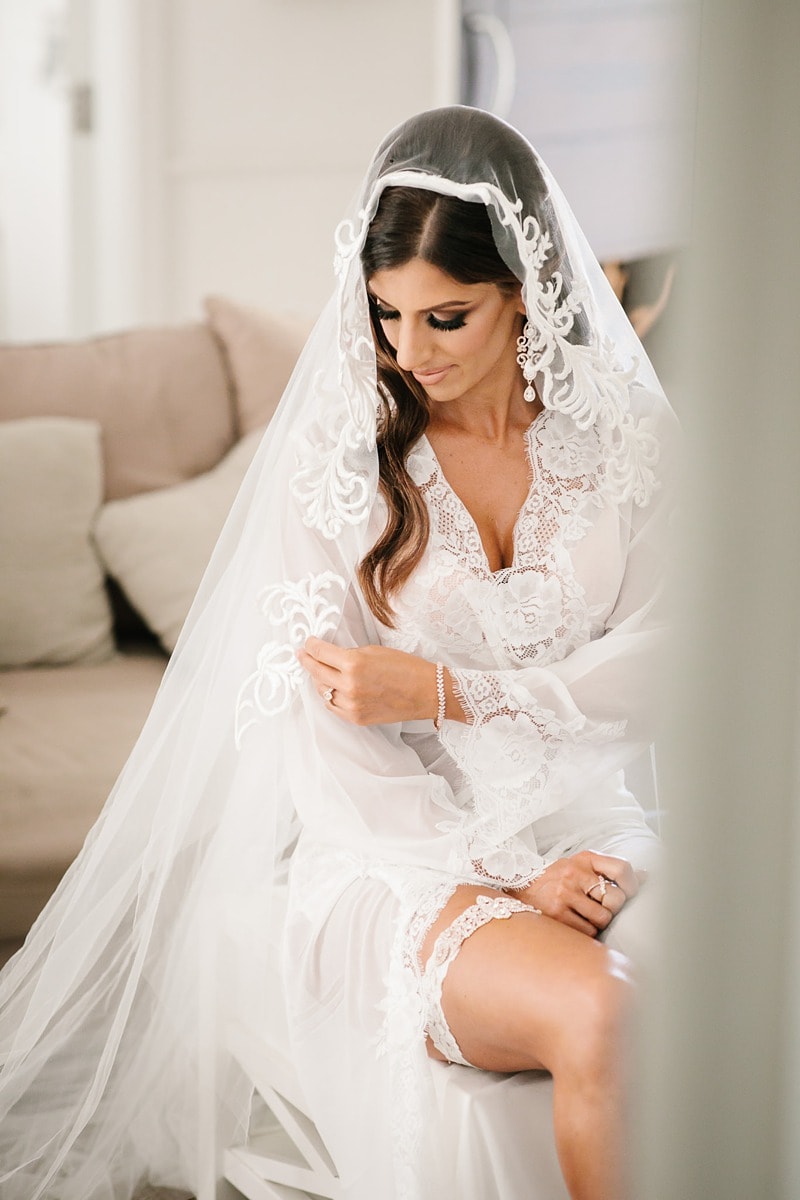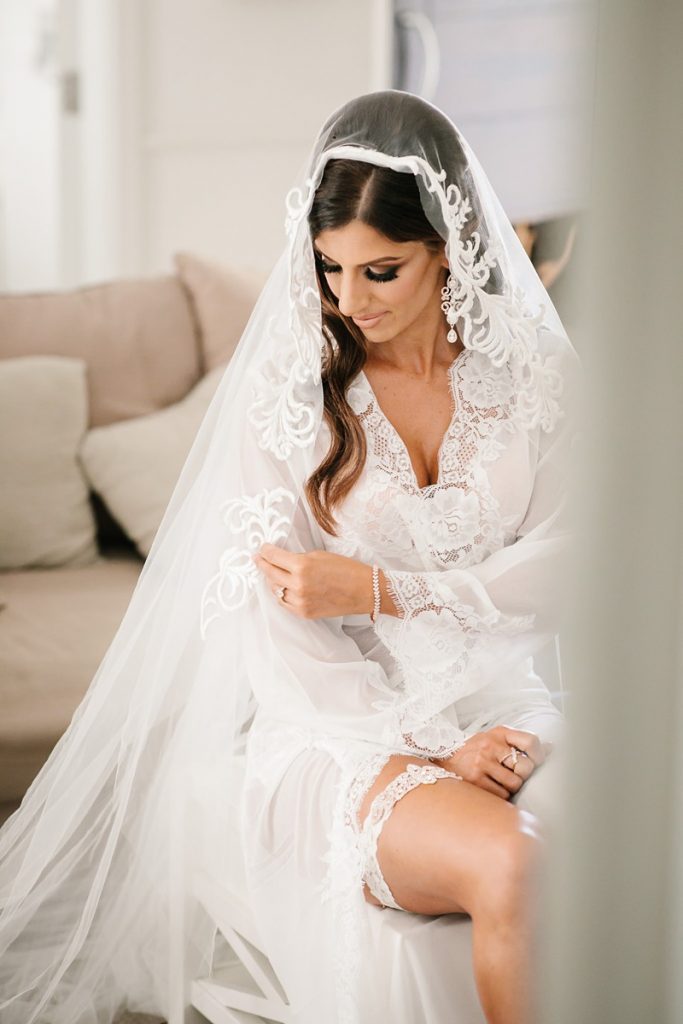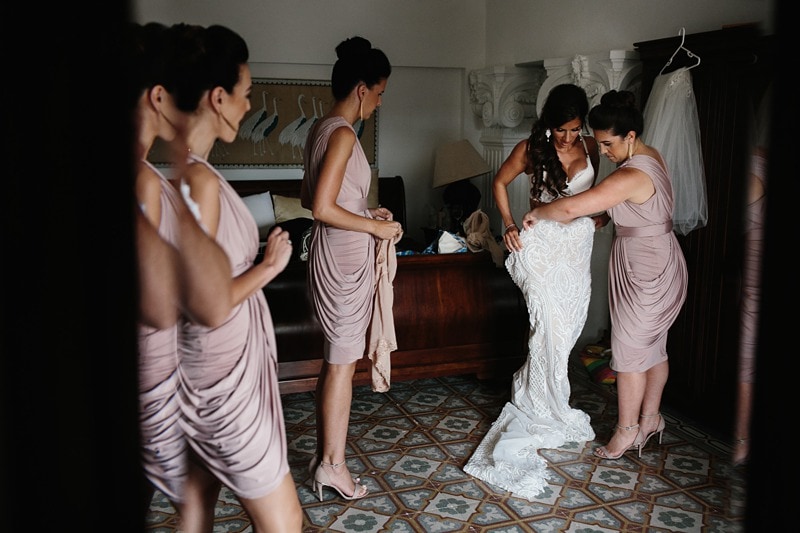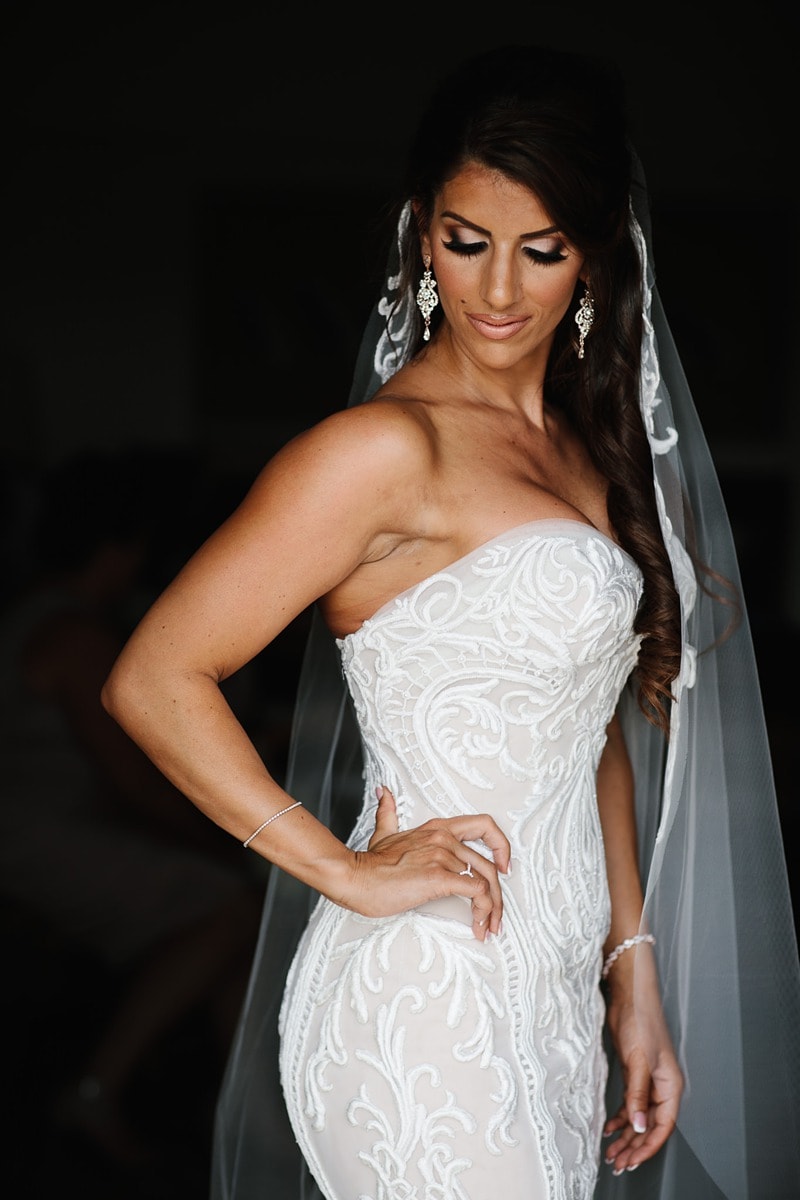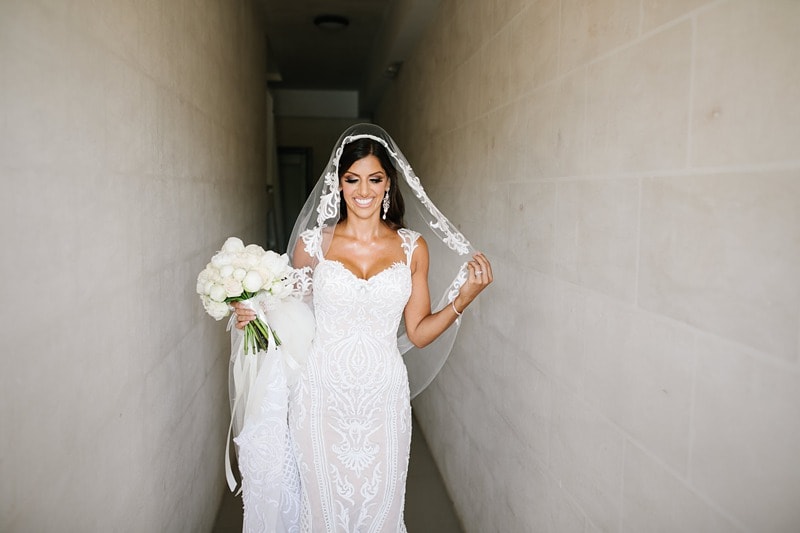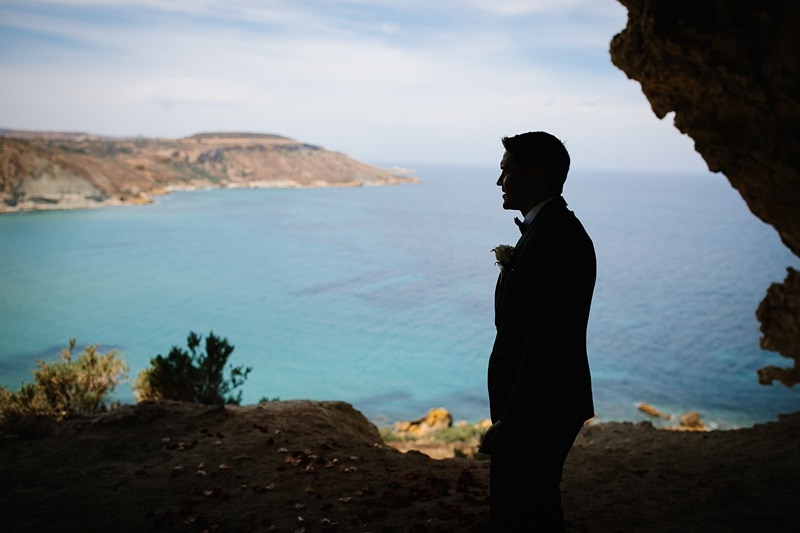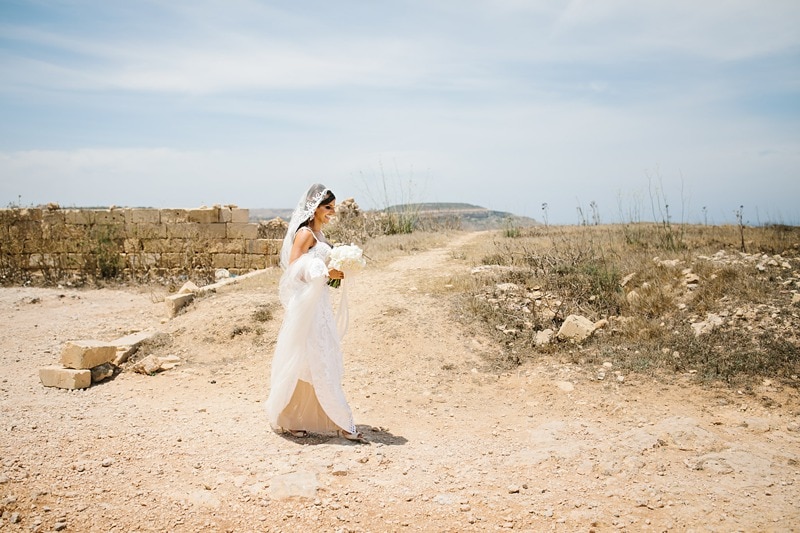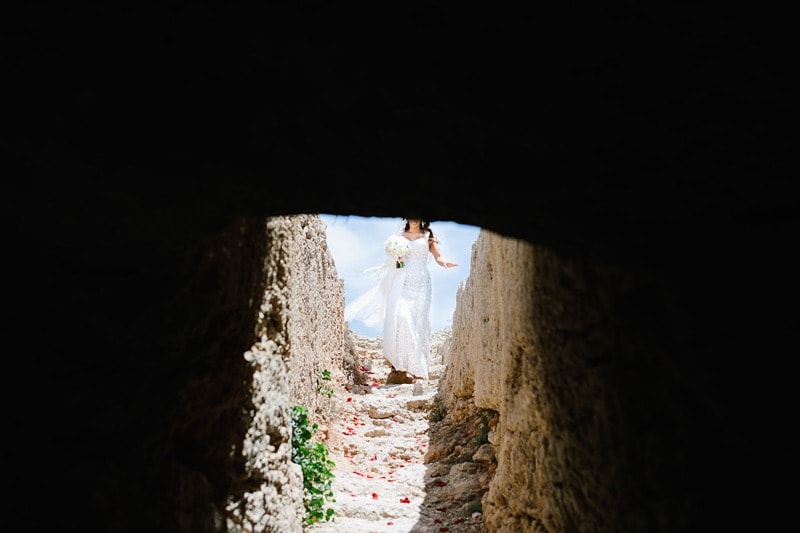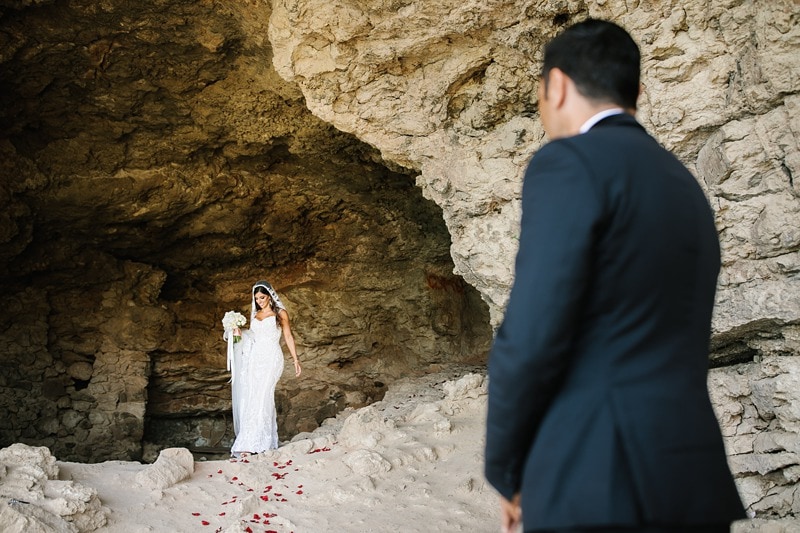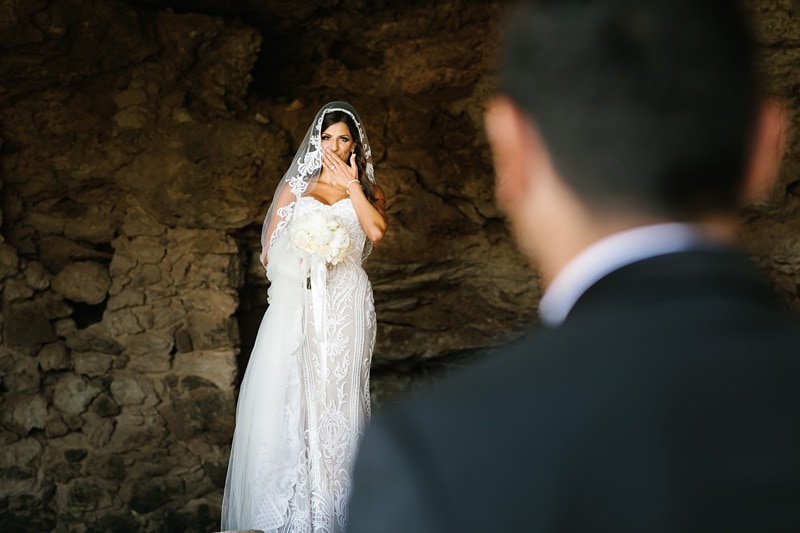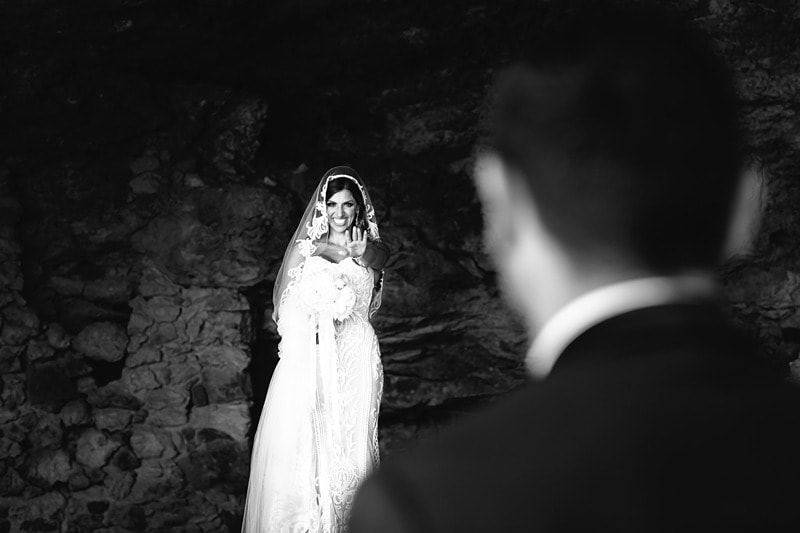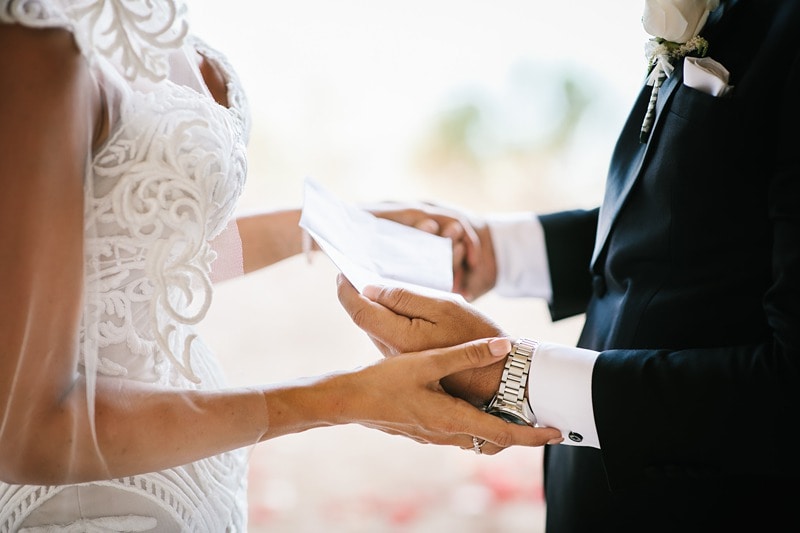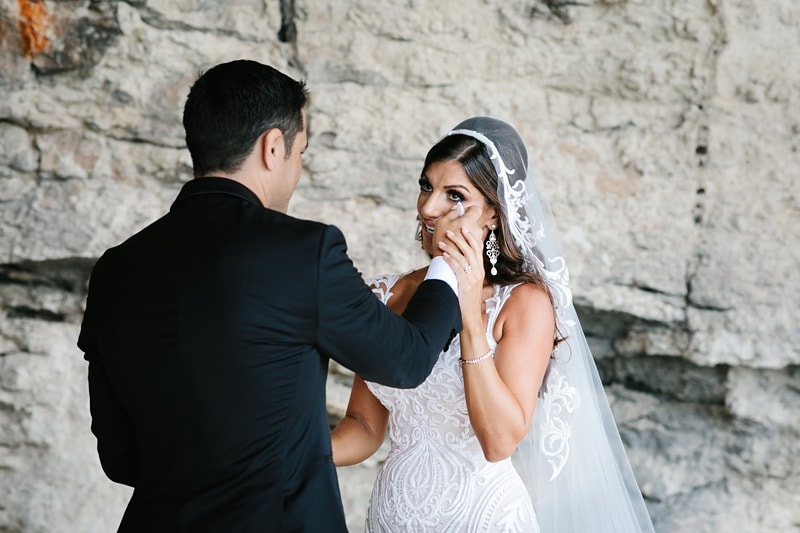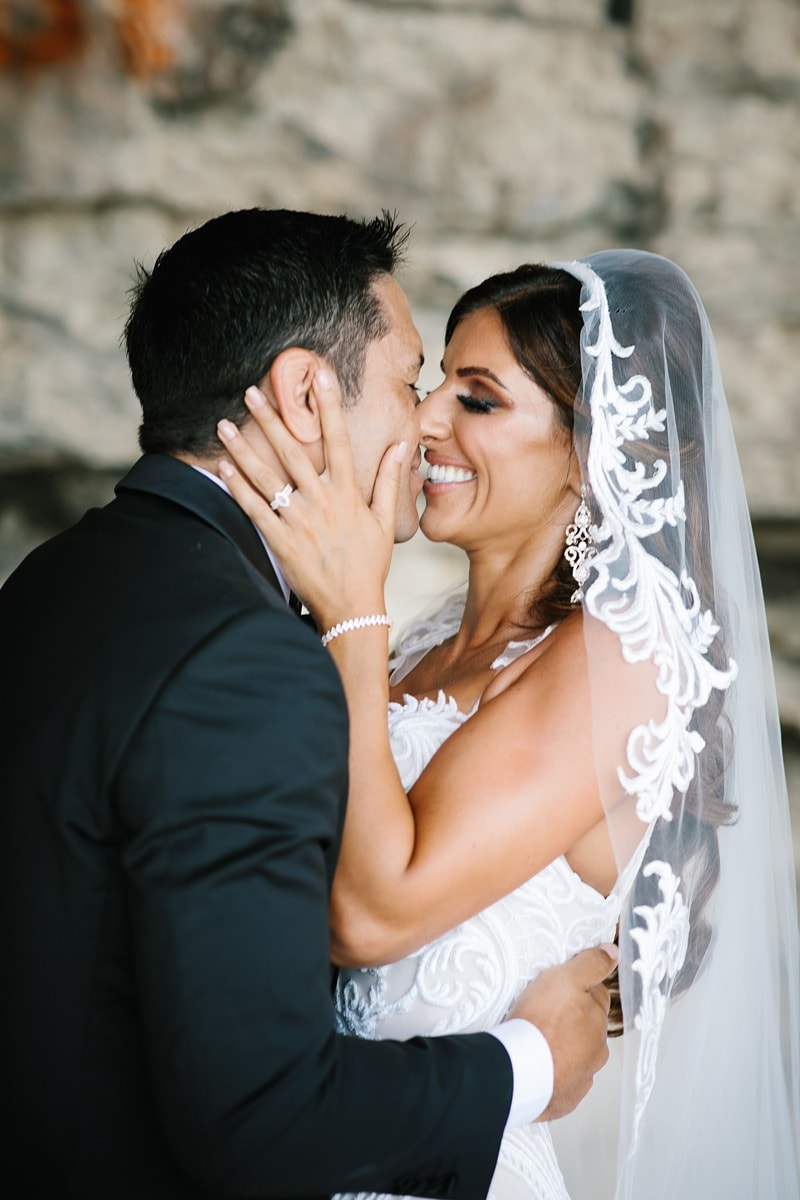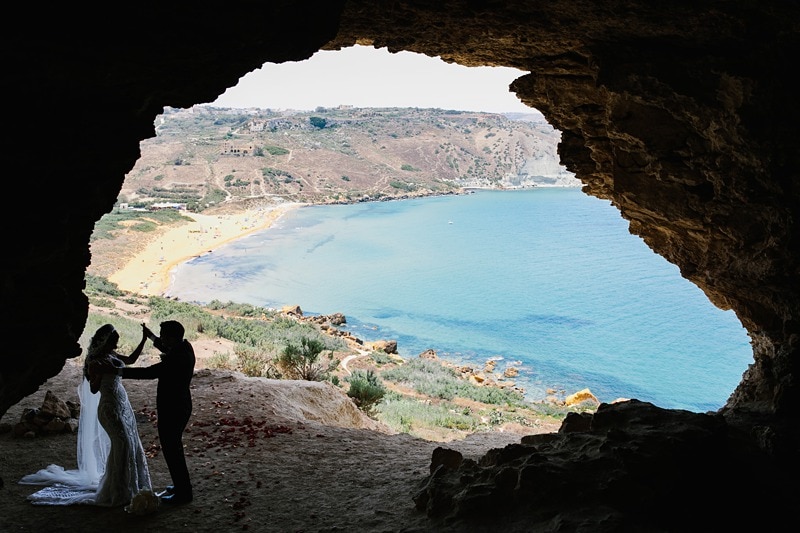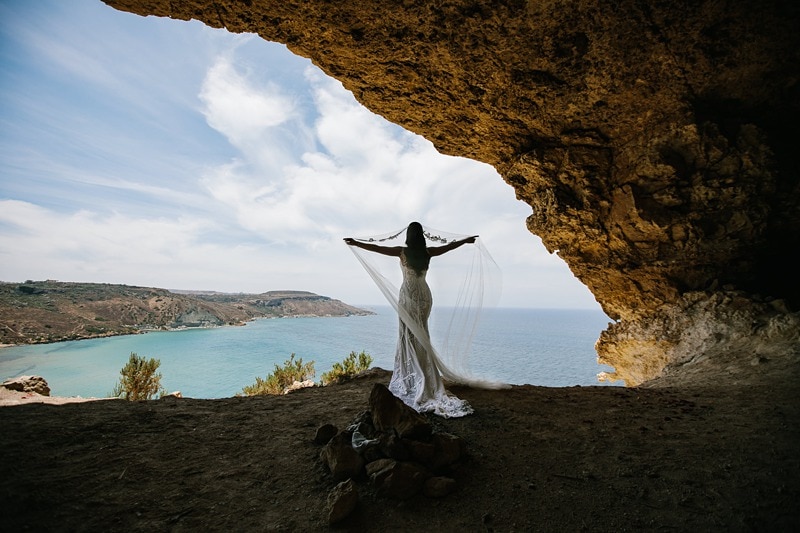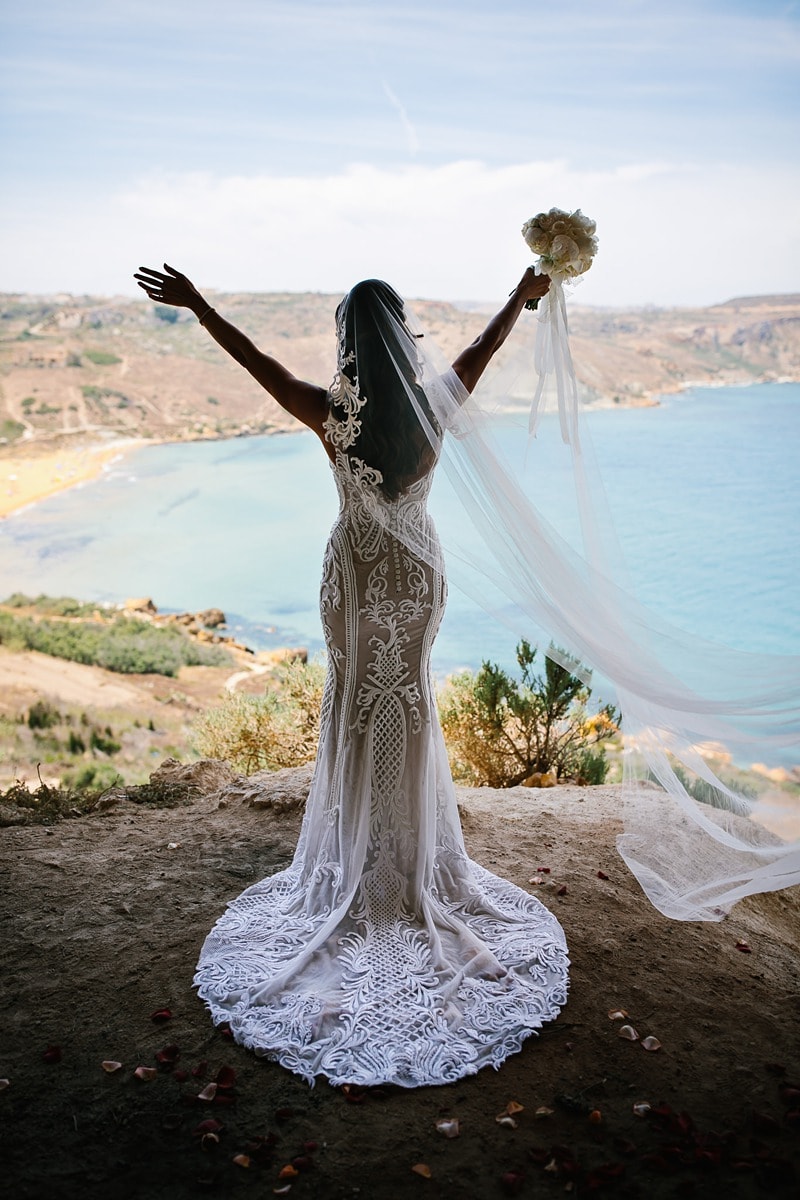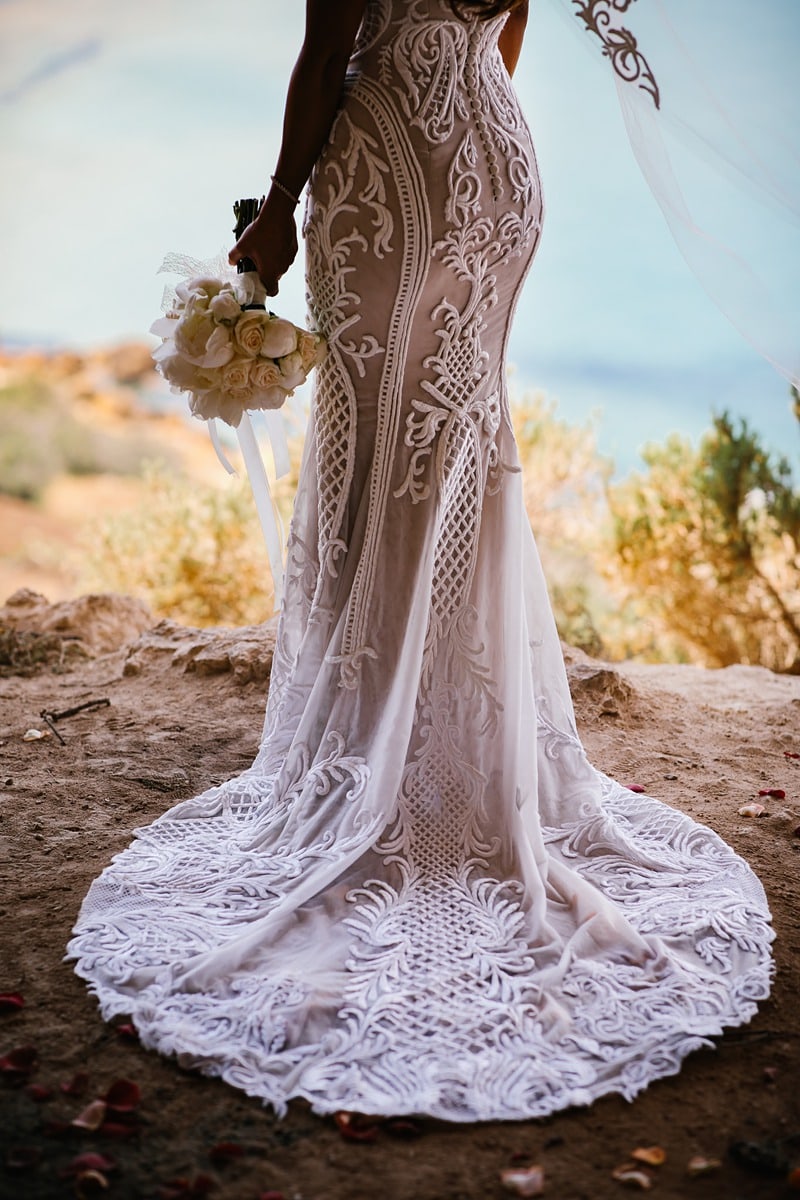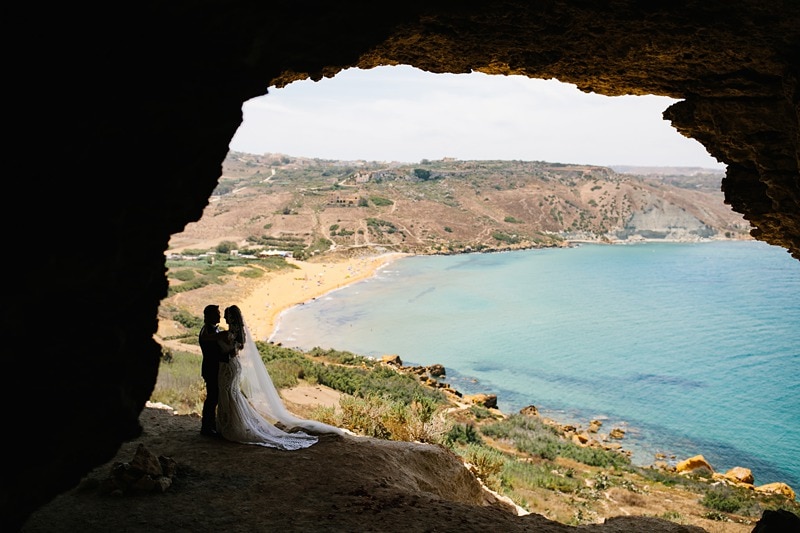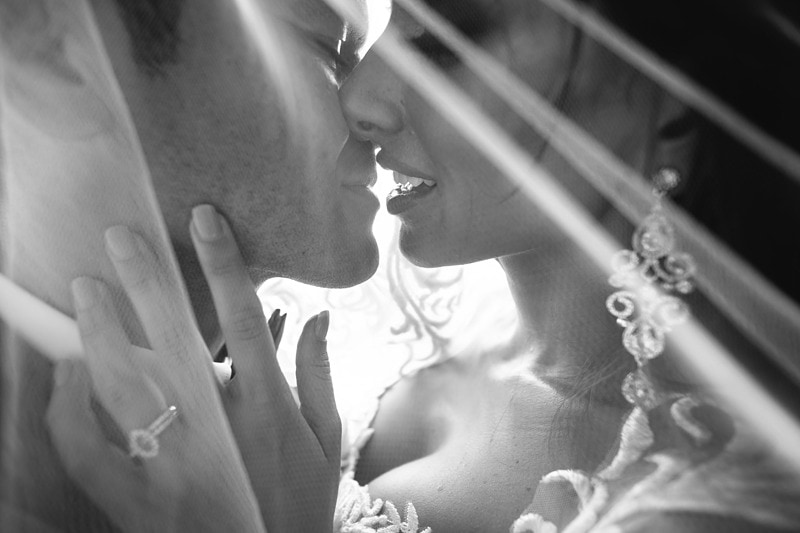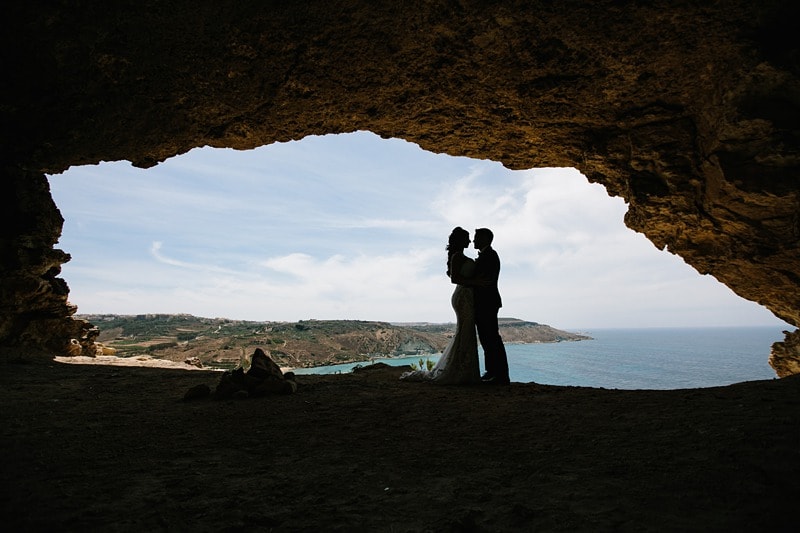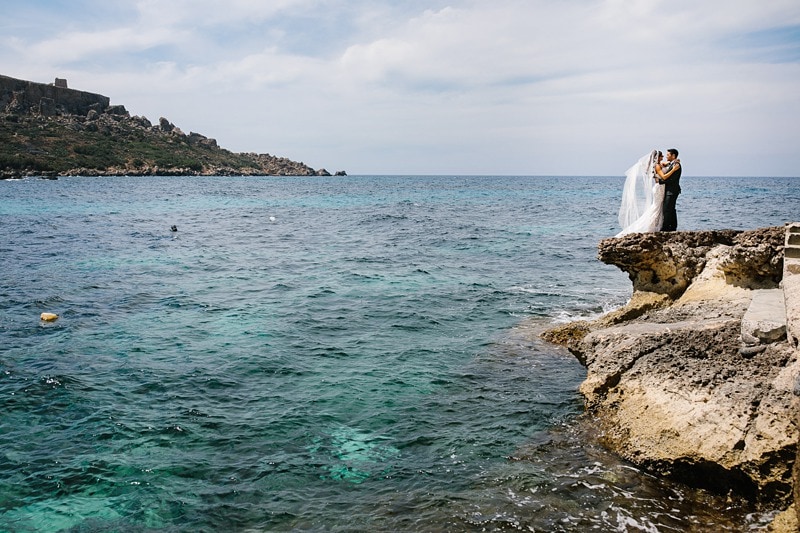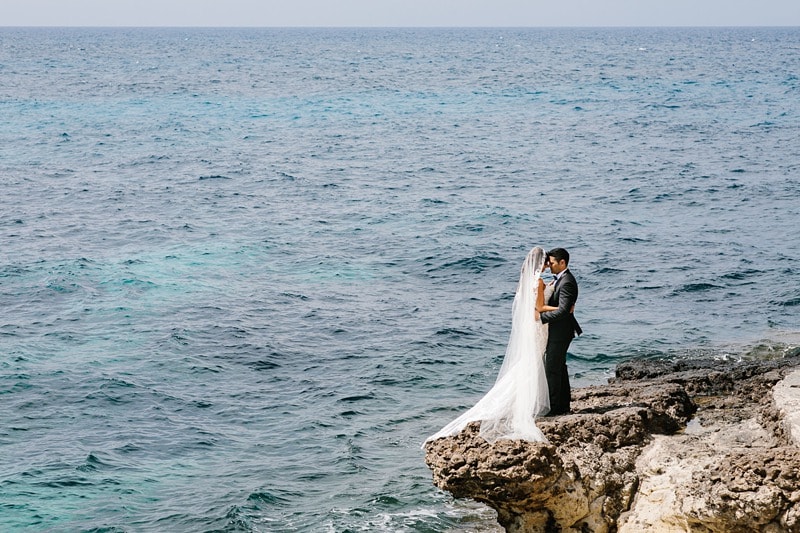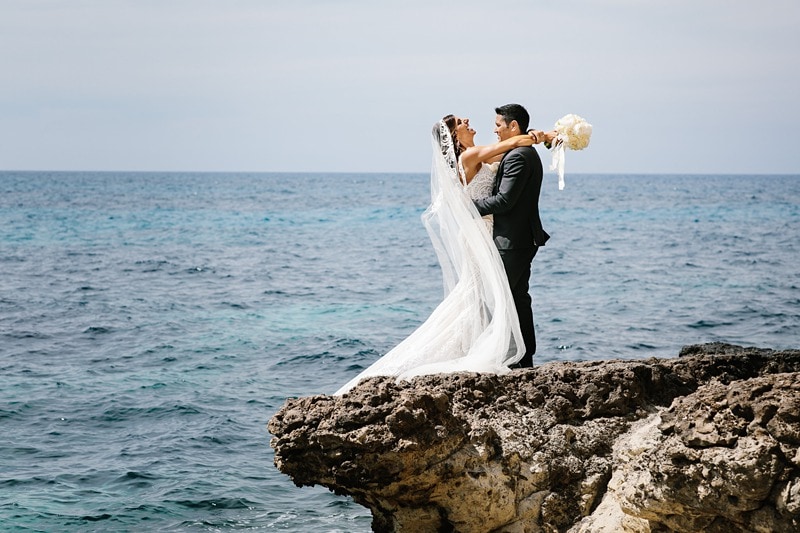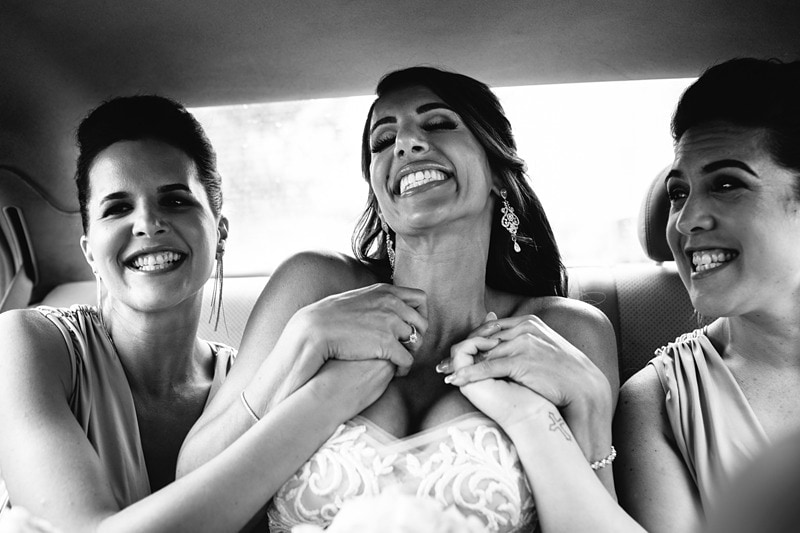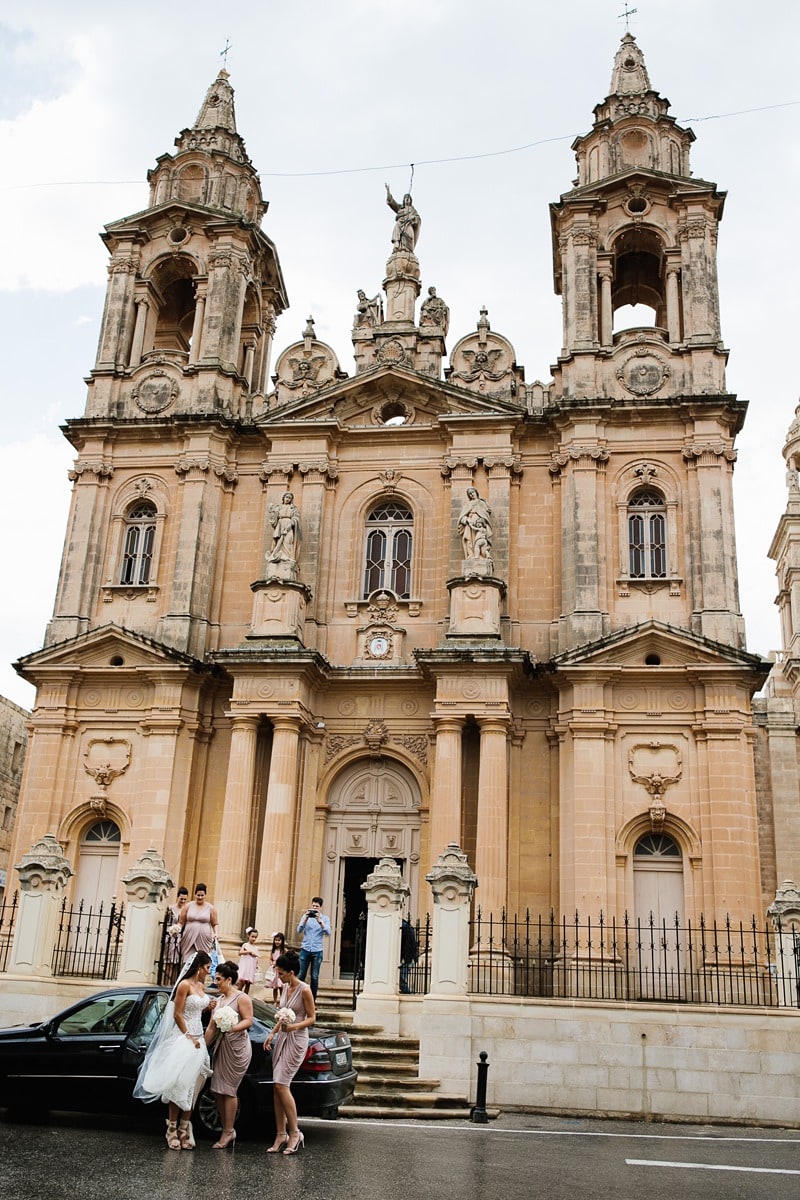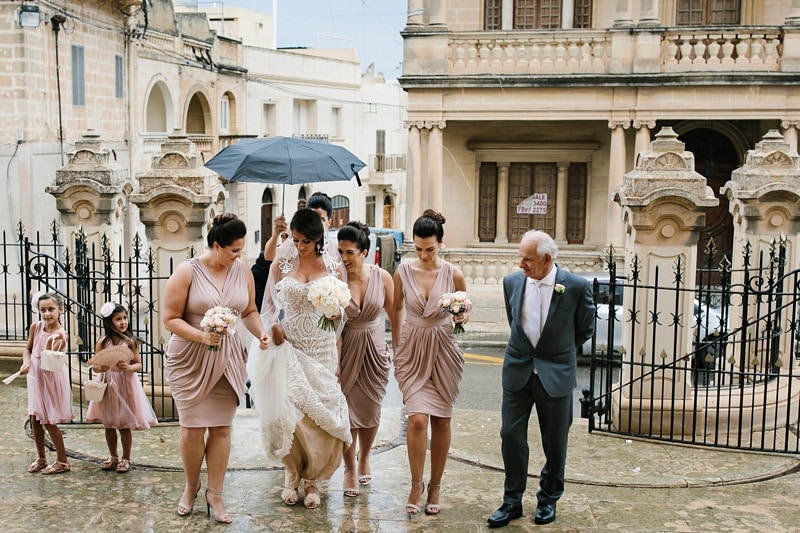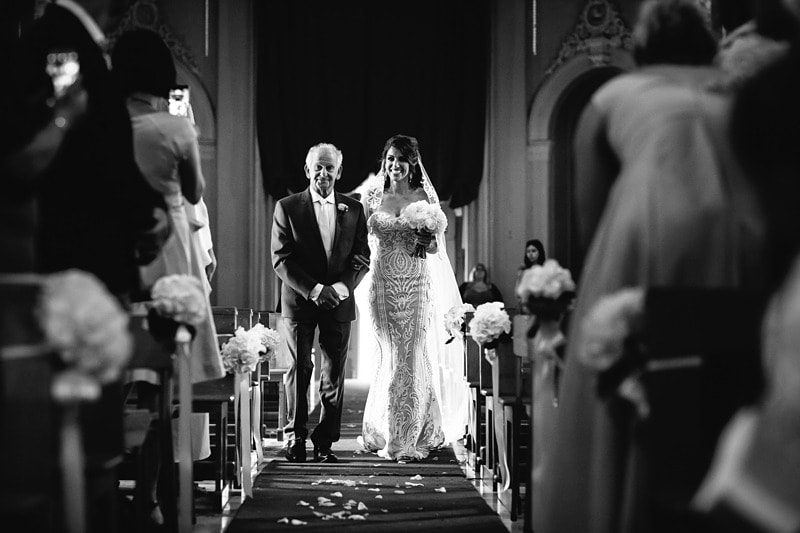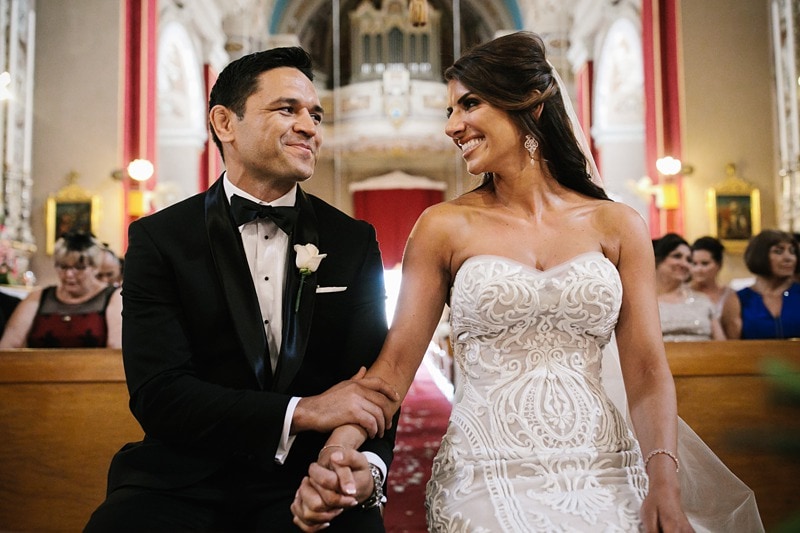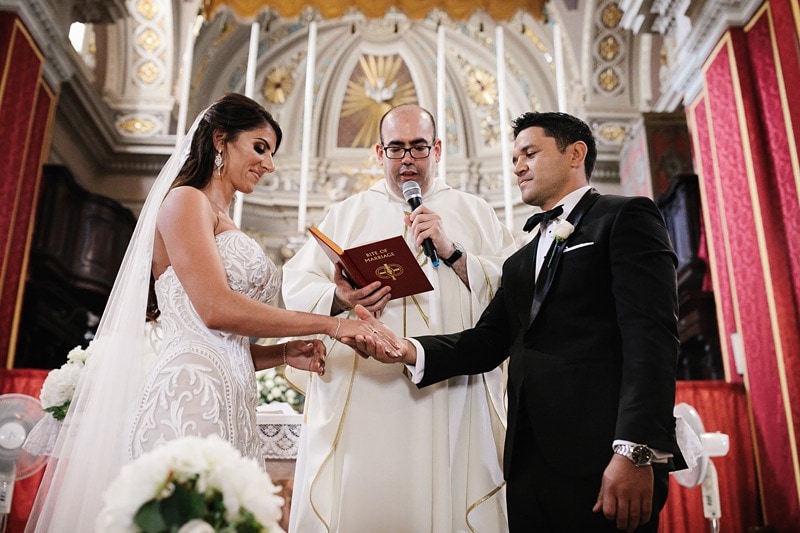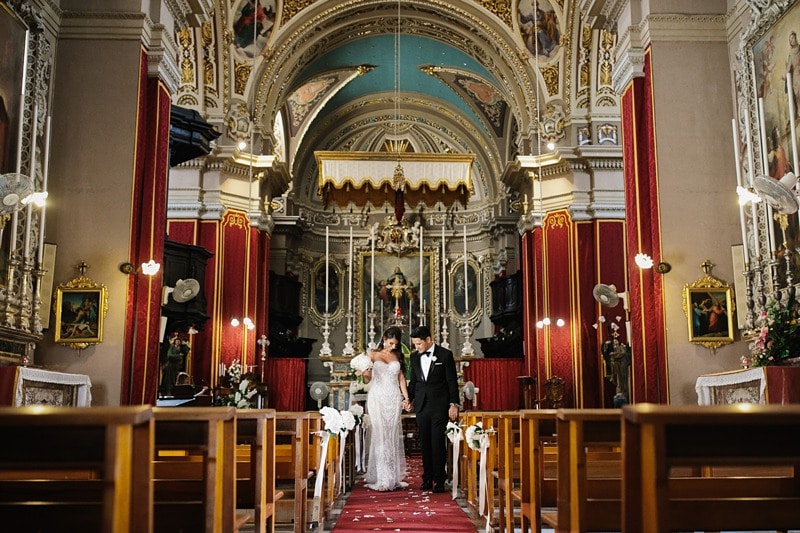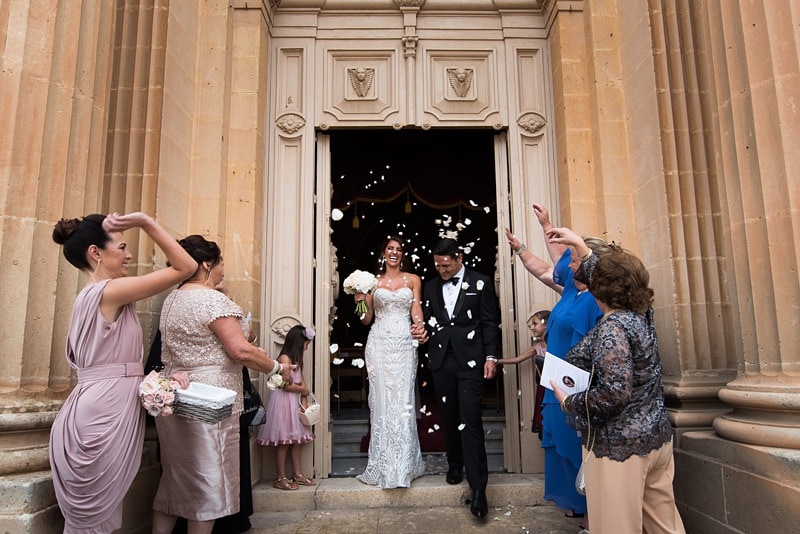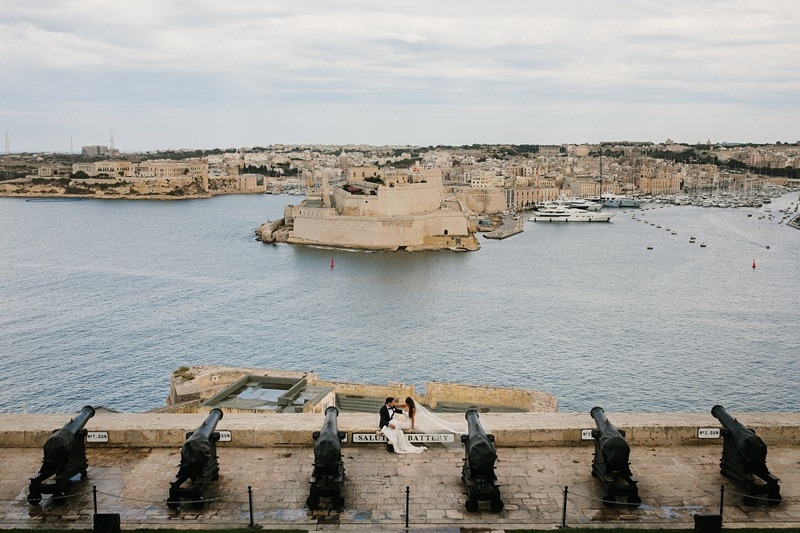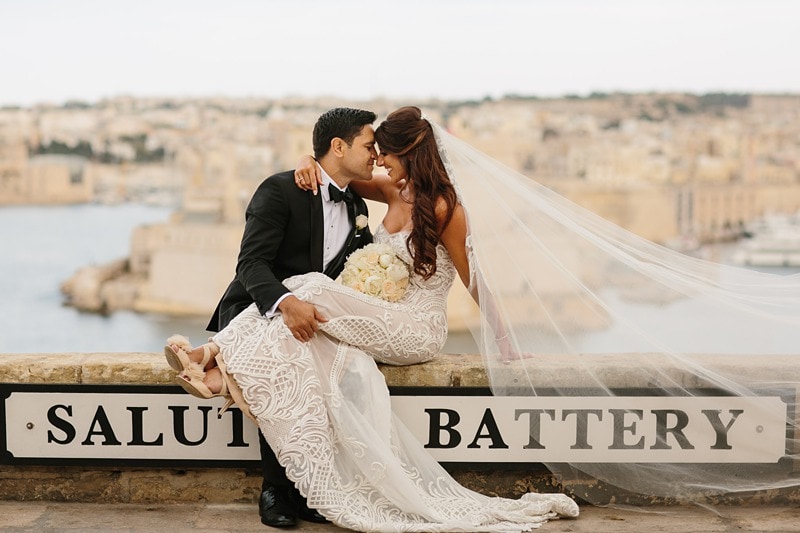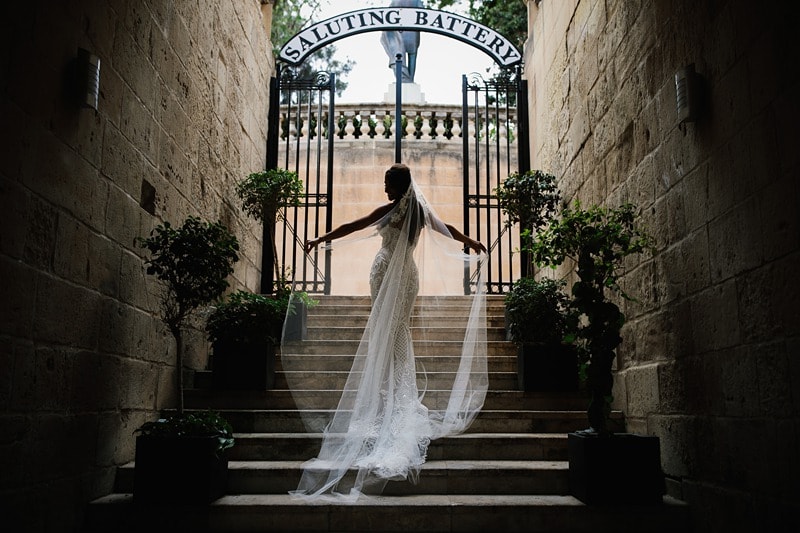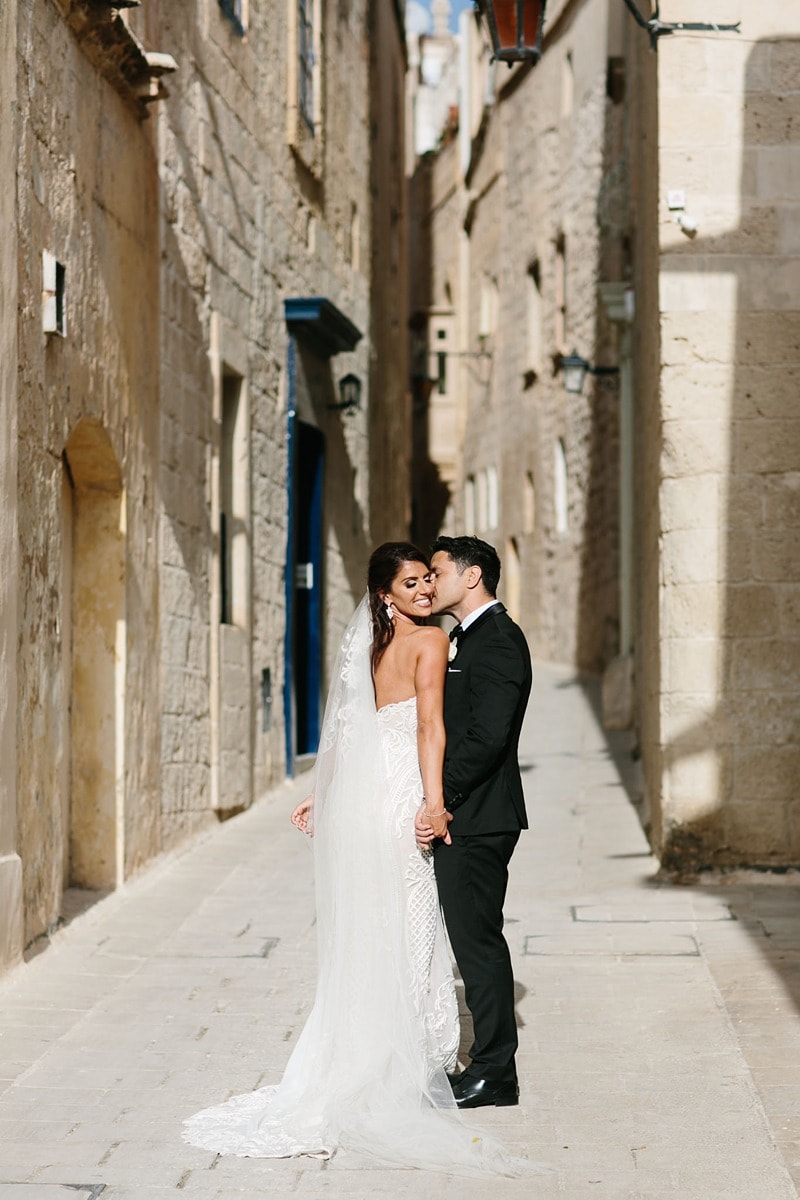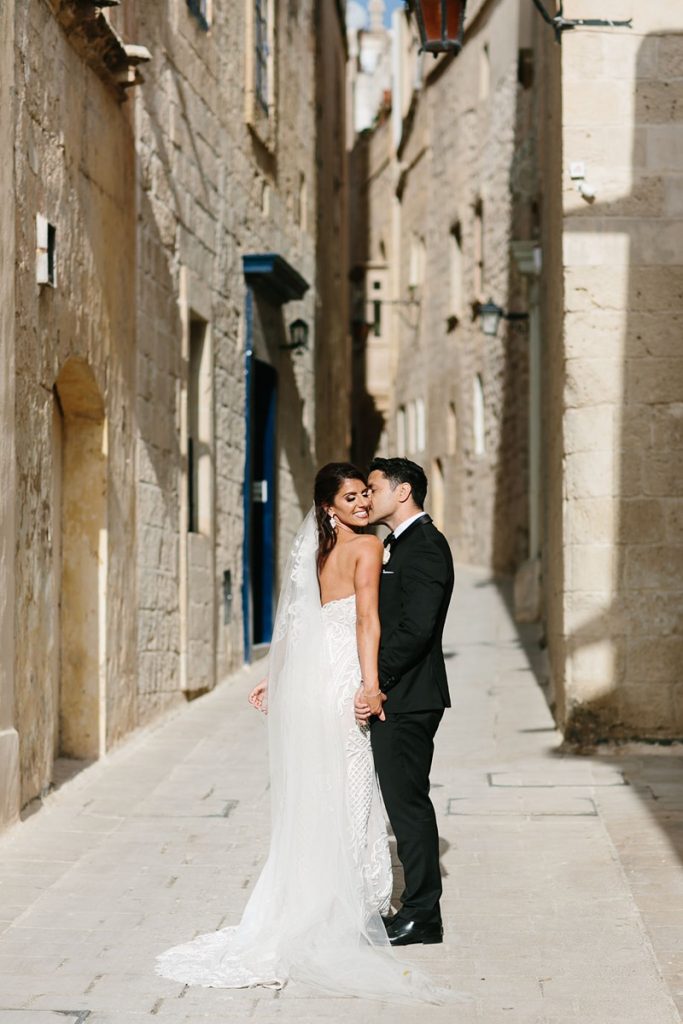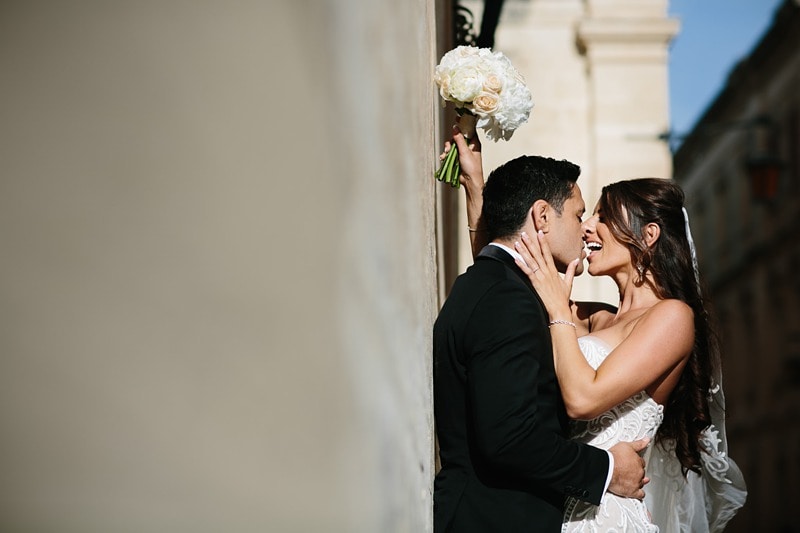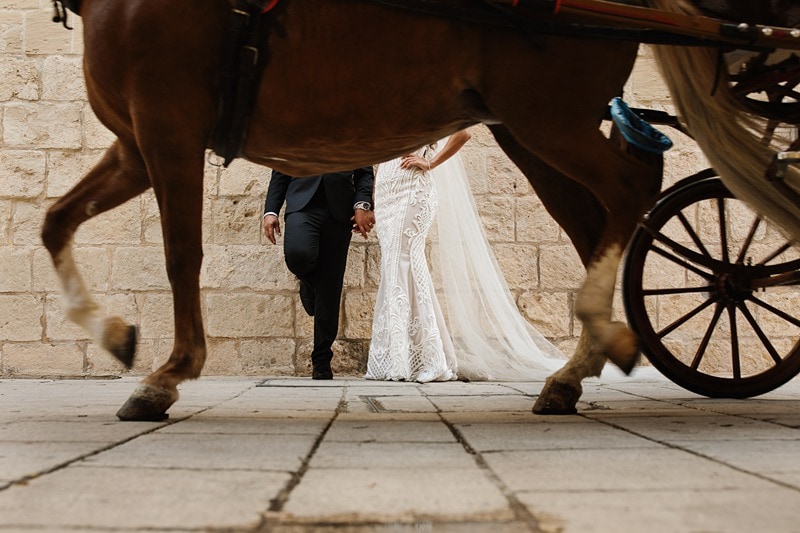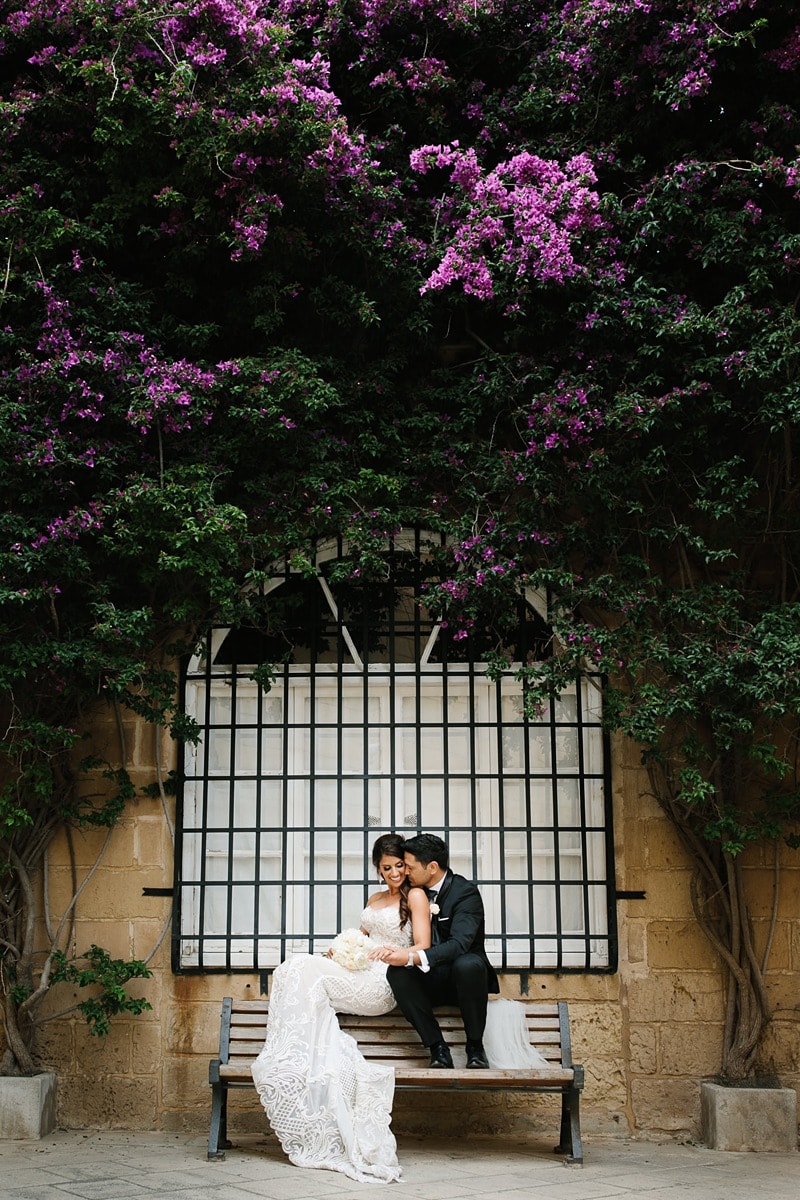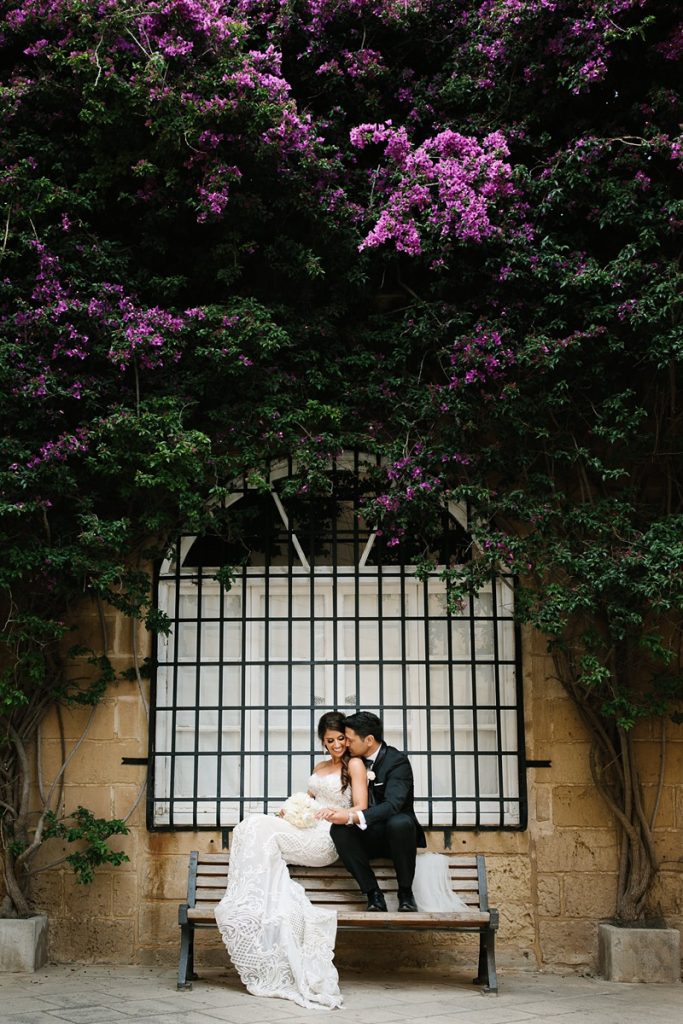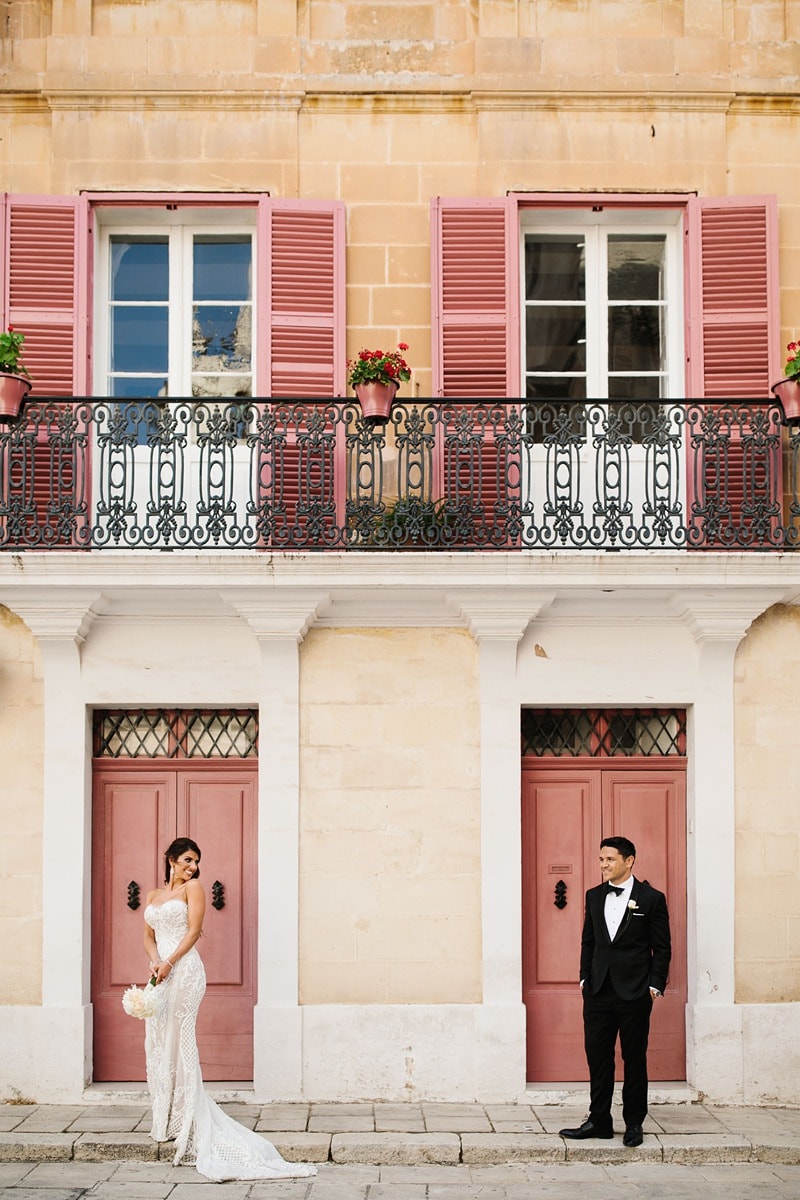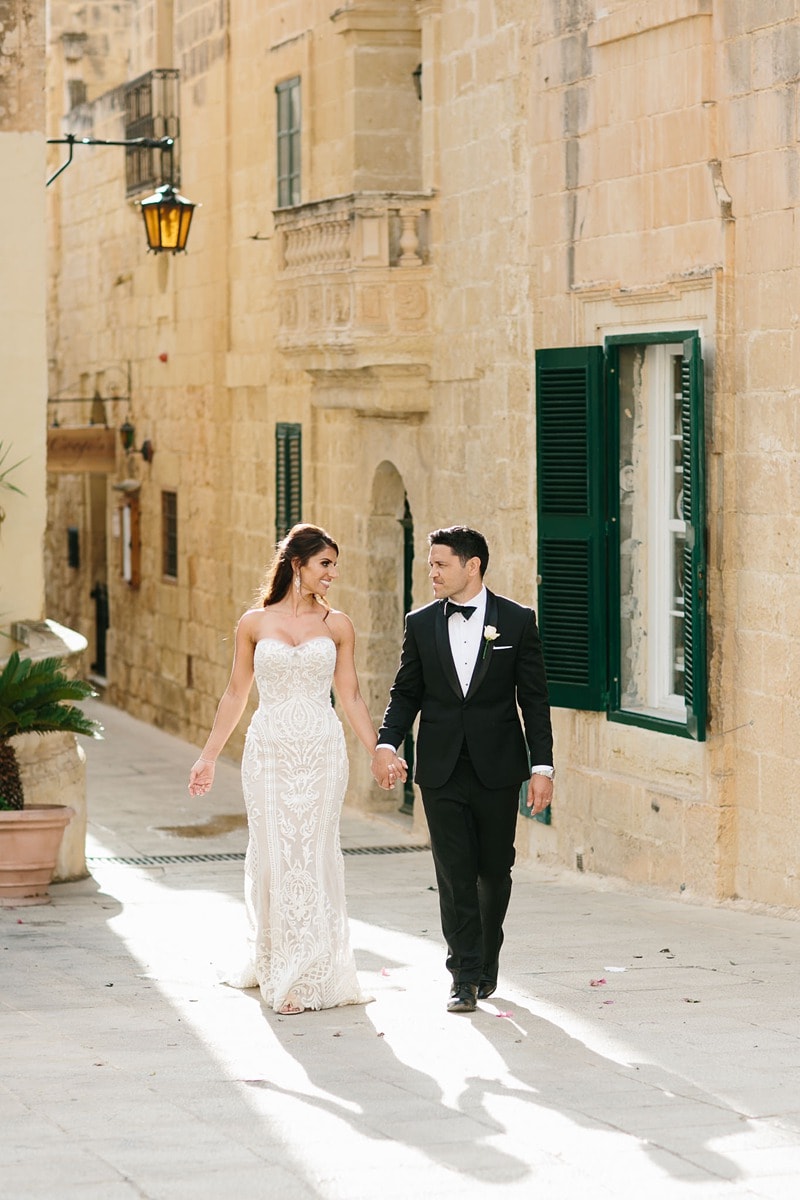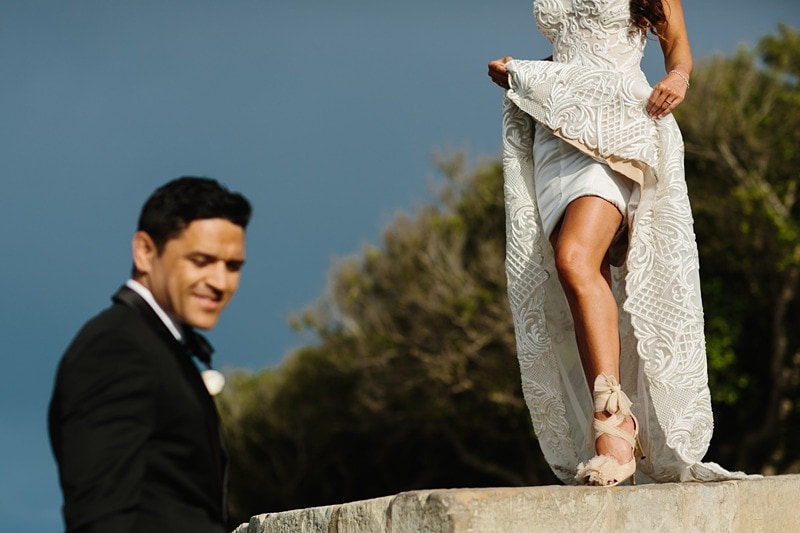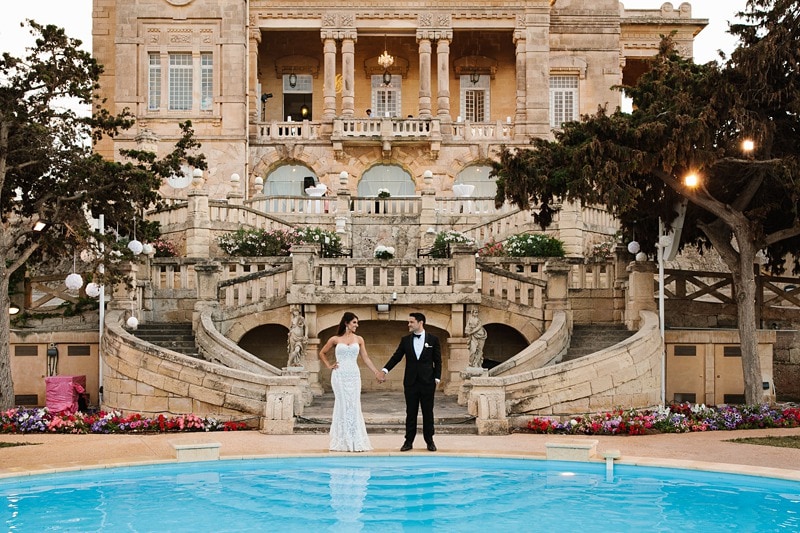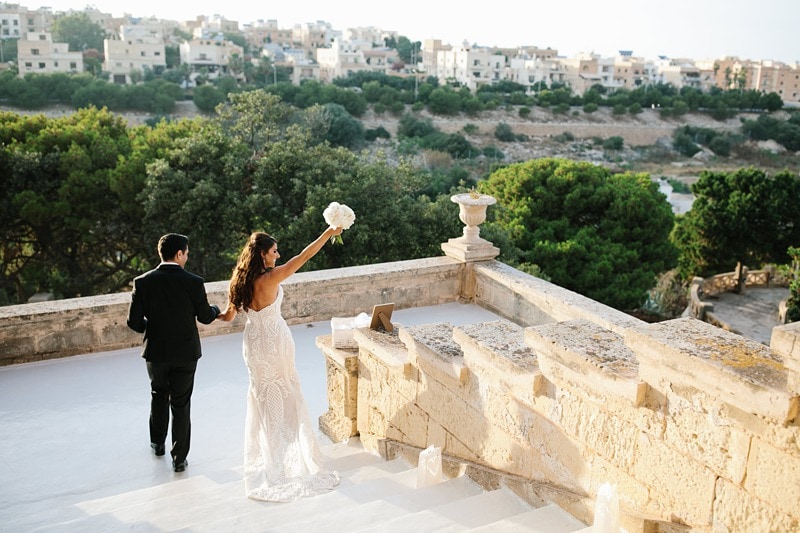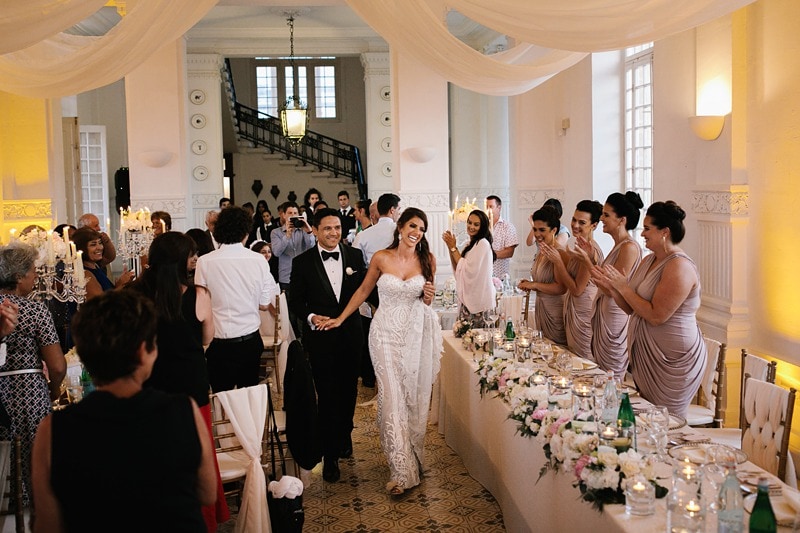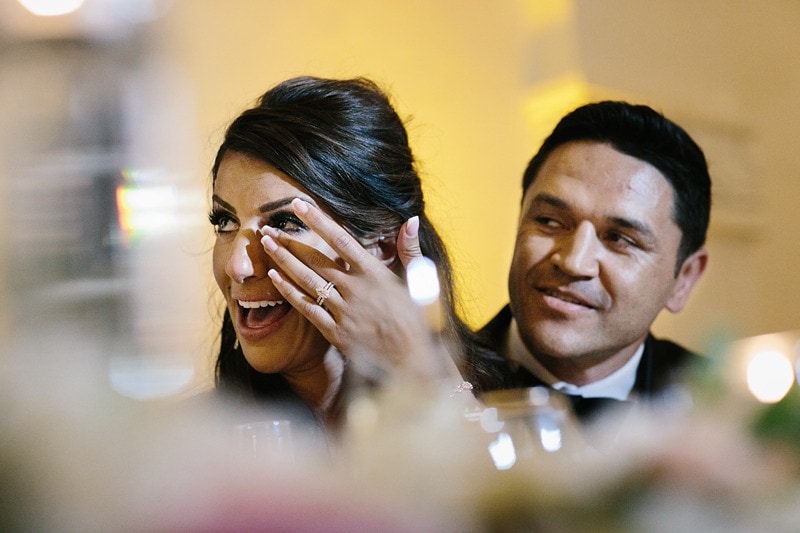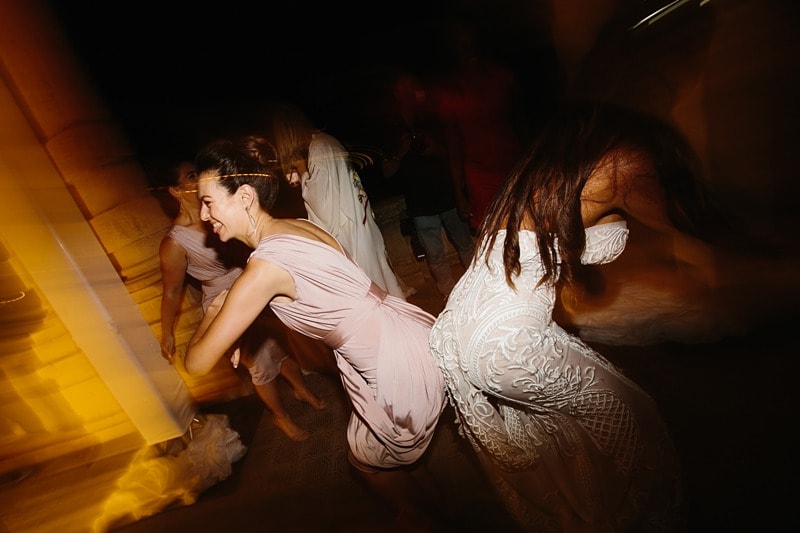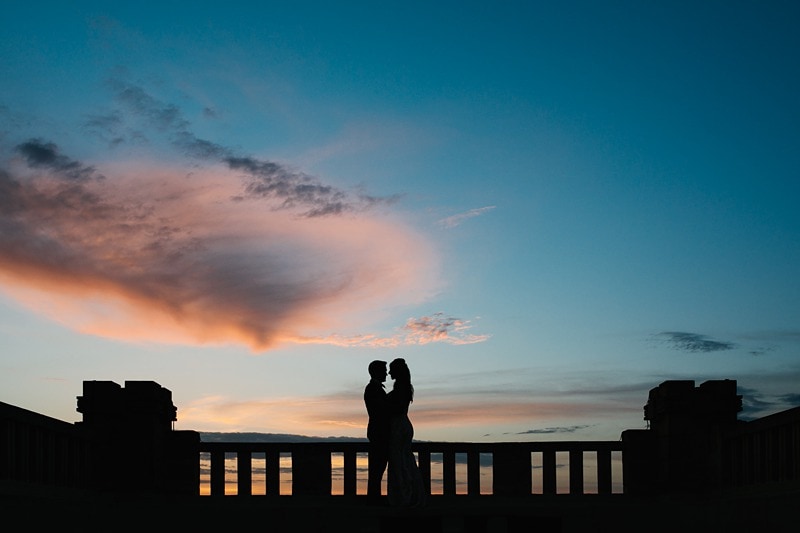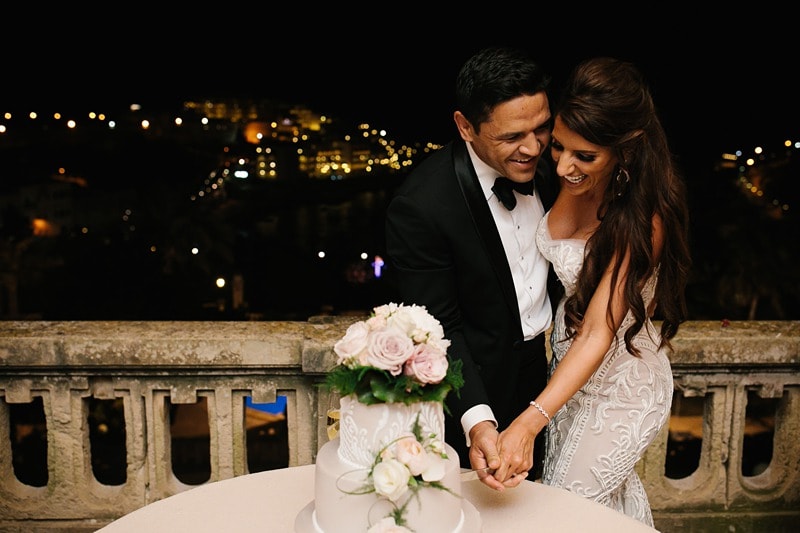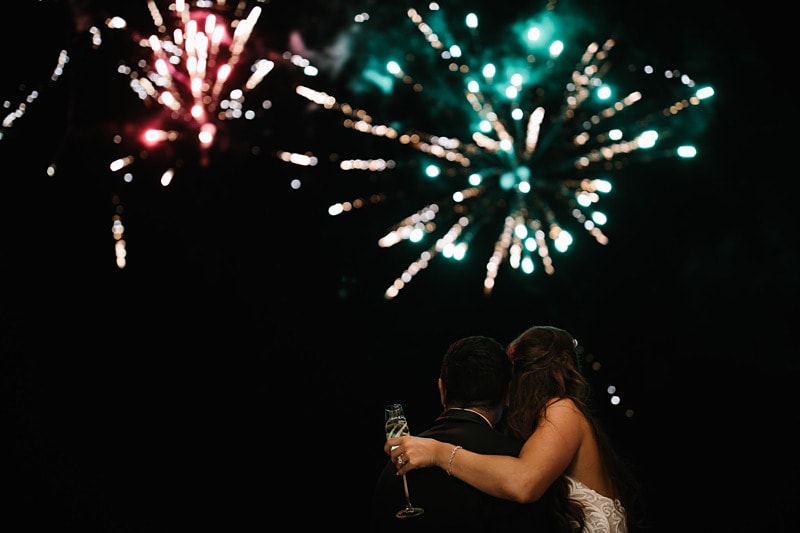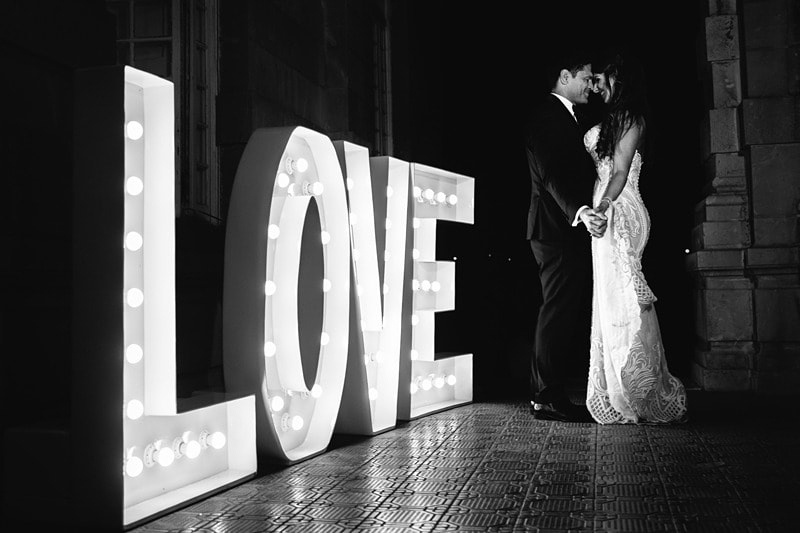 Vendors:
Photographer: Julian Kanz
Venue: Palazzo Villa Rosa
Dress: Leah Da Gloria
Makeup: Alexandra Clare
Hair: Sacha Roberts