A destination wedding save the date is one of those details that takes on a new level of importance, precisely because you're tying the knot away from home. They'll give your guests a heads up so they can plan their trip, take time off work, save money, arrange childcare and so on and so forth. But aside from all that, they play an important role in setting the tone for what's to come and creating excitement among your guests.
It's the first impression and will either open the door or close it. It's that important, so don't mess it up.
~Nicholas Sparks
Your destination wedding save the date is the very first impression your guest will have of the celebration you're planning. This is your opportunity to wow them so don't mess it up! This page has some unique ideas to help inspire you!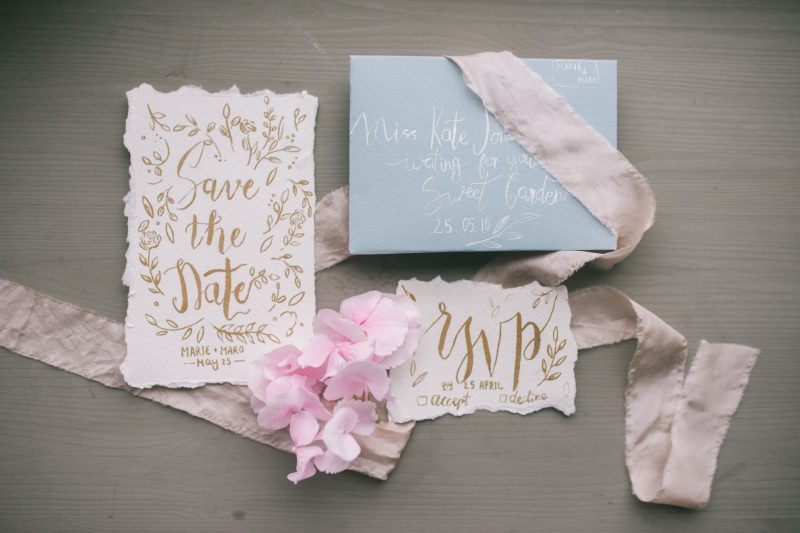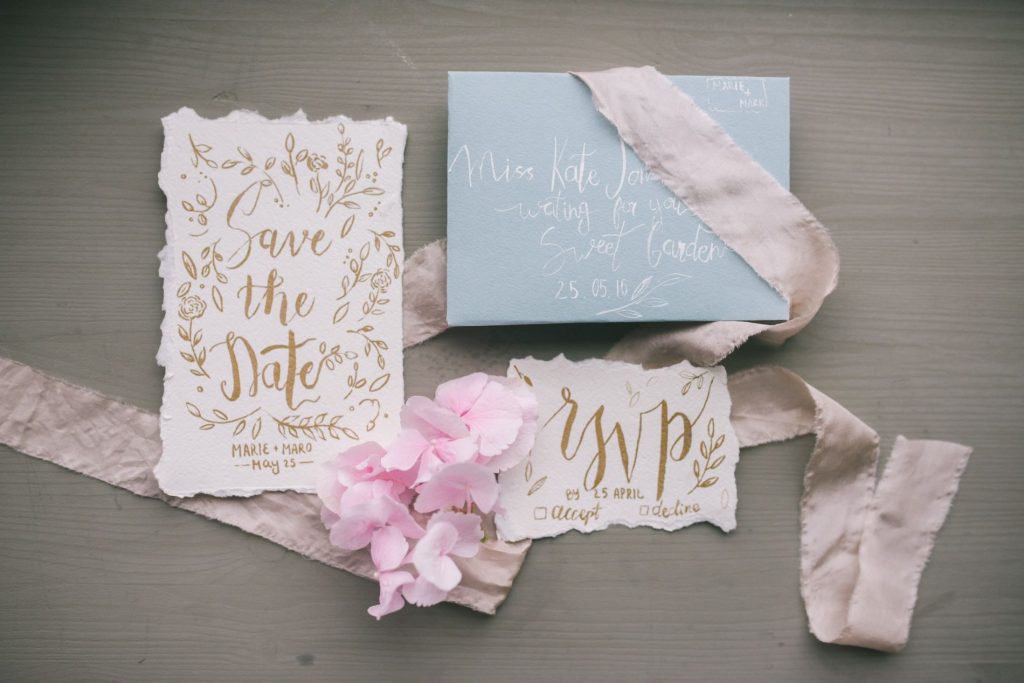 Jump to Each Section on this Page
Disclosure: We earn a small commission for purchases made through links in this post, at no additional cost to you. It's one of the ways we keep this site running.
Unique Destination Wedding Save the Date Ideas
Luggage Save the Date Magnet
We love these adorable and unique these save-the-dates which are laser-cut magnets in the shape of a suitcase and include a pouch in a variety of color options.
Movie poster destination wedding save the date
I know I'd be impressed if someone sent me a movie poster as a save the date for a destination wedding. Not only would I save the date, I'd never forget it!
Boarding Pass Destination Wedding Save the Date
Chances are, your guests will be on board with your destination wedding when they receive this cool boarding pass save the date! When I tied the knot, I created a set of multi-page boarding passes as my destination wedding invitations. The concept can easily be adapted to a destination wedding save-the-date. Since there's less information to communicate, you just need to mail out one boarding pass card with the date, location, and trip information.
Tip: For an extra touch of creativity and practicality, mount your boarding passes on magnets so your guests can stick it on their fridge door as a constant reminder to book that flight!
Luggage tag destination wedding save the date
These custom luggage tag save the date are a fun idea because not only is it customized with your wedding destination's map but it is also a magnet!
Postcard destination wedding save the date
The idea of postcards is not necessarily a novel concept, but they're a totally appropriate save the date for destination weddings. Skip the more traditional image of the engaged couple, and add a photo of the exotic location where you'll be tying the knot instead. They're really easy to make – just use a vintage image of your location, a gorgeous beach picture, or even a map. Zazzle has some great and affordable options – just click on the image below to see tons of postcard save the date options. A simple, but perfect save the date for destination weddings.
Mini Message in a Bottle Destination Wedding Save The Date
It's so interesting when couples go beyond standard stationery and add some texture and beach theme elements to their wedding invitations or save the dates. As I went on the hunt for something unique to share with you, I found these cool mini message in a bottle save the dates. Each bottle includes sand and a tiny personalized message attached to the cork. You can choose from one of 9 different sand colors and either natural, gold, or silver seashells. Each bottle can be sent in a small gift box wrapped with a satin ribbon. These are so unique and can double as keepsakes for your guests.
Destination Wedding Save The Date Guide
I know what you're thinking…
"Cool, I found the perfect stationery, but what's next?" Ah, good question. Here are some answers to your most common questions.
When Should I send Destination Wedding Save The Dates?
It's never too early to send out your save the date. Destination weddings require a lot of planning, so you should mail them out as soon as you lock in the date with your venue. 9-12 months is ideal. That will give your guests plenty of advanced notice to plan their trip, request vacation time from work, and save some dough. More on when to mail out your save-the-dates
What Wording Should I Include on My Destination Wedding Save The Dates?
You can include as little or as much information as you want. Traditionally save-the-date cards simply included the couple's names, the wedding date, and location. But since guests need time to coordinate their travel plans, a destination wedding save the date calls for a few more details. You can still keep the card short and simple, but make sure you include a link to your destination wedding website where they can get additional info such as itinerary, travel details, accommodations, etc.
More: A review of the best travel and beach themed websites, PLUS a list of all the info you should include.
Do we have to print and mail a destination wedding save the date, or can we just send an email?
The choice is yours but it can't hurt to send both. If your goal is to have a good turnout at your celebration, you need to cover all your bases. Some people may receive a card in the mail, throw it to the side and forget all about it. But if they get an email with a link to your site, they might be more inclined to click through to view the details since they're already online. On the other hand, if you only send an email you'll be alienating the technically-challenged (i.e. grandparents or those without email access), so it's always a good idea to also send it via snail mail as a backup.
If someone received a save the date and notified me they are unable to attend, do I still need to send them a formal invitation?
It would still be nice and some consider it common courtesy to send them an invite. And who knows–they might get your super fabulous destination wedding invite and change their mind at the eleventh hour. Stranger things have happened!
Do you have a question I didn't answer here? See more Etiquette Q&A's or ask your own question
---
Related Articles