Packing for your destination wedding? Then you've probably discovered that between the dress, favors, welcome bag items, honeymoon clothes, and decorations it looks like you're relocating out of the country instead of going off to tie the knot. Not properly done, packing for your destination wedding can turn into a nightmare of not enough space, excess baggage fees, lost luggage, and run-ins with customs officers. Here are some tips to make sure your journey to "I do" starts off without a hitch.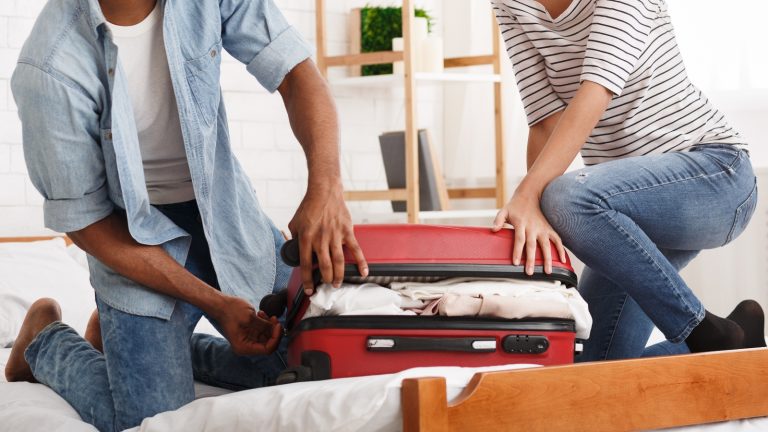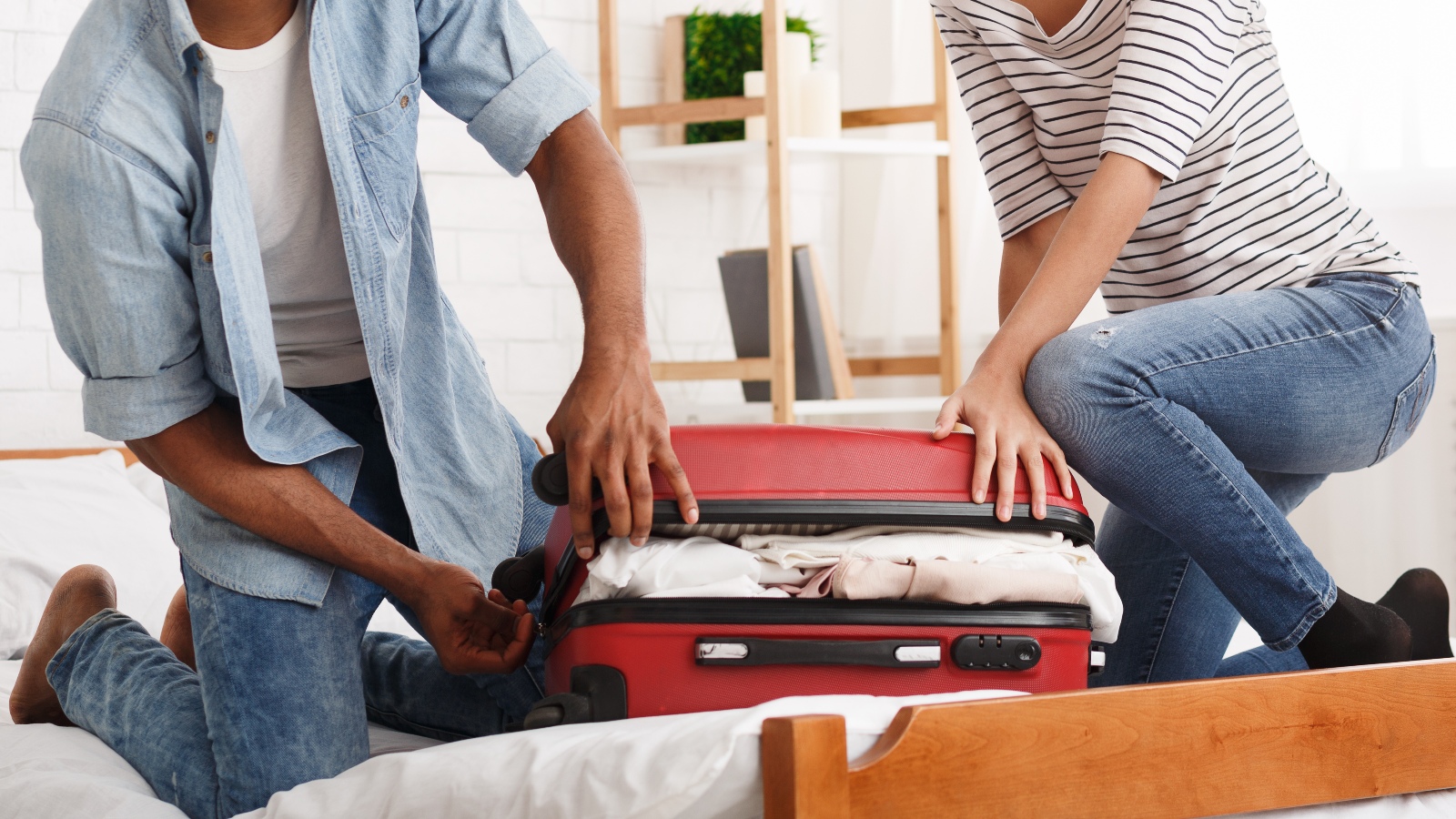 15 Things to Do Before Packing For Your Destination Wedding
Start a checklist of everything that needs to be packed a few weeks before, add to it every time you think of something, and double-check it the night before you leave. You'll be so overwhelmed with last-minute details on the days before the wedding, that it will be very easy to forget something important back home. Get our complete destination wedding packing checklist.
Don't check-in your wedding gown, veil, shoes, groom's attire, or anything else that you'll need on your wedding day. Carry it on so that if your luggage gets lost, at least you'll have your ceremony attire.
Ask your dress retailer for advice on how to pack your gown. They will usually give you a garment or wally bag which you can store in the airplane's overhead compartment. Otherwise, fold it up nicely in a small carry-on suitcase. Ask your resort if they can press it to smooth out any wrinkles it encounters along the way. More Tips For Traveling With Your Wedding Dress
Don't ship anything important to your destination – there have been many horror stories where welcome bag items, decorations, favors, or event the dress get held up in customs or lost in transit and never make it in time for the wedding day.
Put your clothes in vacuum seal storage bags to free up more room in your luggage.
Visit your destination's customs website to find out which items can be included in your personal luggage exempt from duty. They might tell you that your items cannot exceed a certain dollar value. Armed with this info you can divide favors and welcome bags among family and friends so that no one person's luggage exceeds that value.
If you're traveling with favors or items that can break, use your clothes or towels to wrap them up and stuff them in the center of your suitcase so that they're padded on the top and bottom.
When you're packing for your destination wedding make sure you take all receipts for your favors, welcome bag items, and decorations. The customs officer at your destination might request them if he suspects that the value of your items exceeds their limit and you're going to sell those items.
Put your socks and underwear inside your shoes to make extra room.
Roll up your clothes instead of folding and put them in every nook and cranny of your luggage. Maximize your space and make use of every inch.
Once your luggage seems full, zip it up and sit or stand on it (make sure there are no liquids or items that can break). This will make just a little more room to add some more clothes.
Put all liquids (i.e. shampoo, gels) inside zip lock bags and place them on top so that if they burst open in transit they won't dirty all your clothes.
You won't need as much luggage on your way back home so avoid paying excess luggage fees by packing your decorations and favors in an old cheap suitcase that you can leave behind at your destination.
Your hotel room might have a blow dryer, alarm, or/and iron. Call them ahead of time so that you don't have to pack bulky items unnecessarily.
Bags are inspected so use a TSA approved lock.
Do you have any more destination wedding travel tips or ideas you used when packing for your destination wedding? Or do you have questions about the tips on this post? Let me know in the comment box below!
Pin This For Later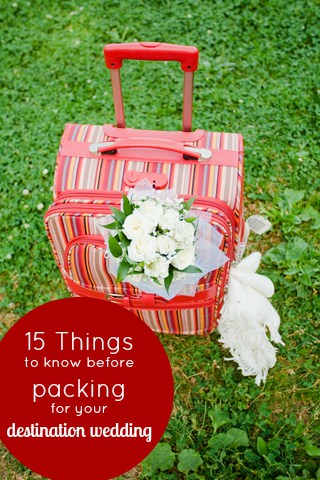 Related Posts