When I asked Gemina why she and Manuel decided to have a destination wedding in Ibiza, she said: "We decided to get married in Ibiza because our love story started there …we met and fell in love on the island when we were on vacation, we got engaged in Ibiza, so what better place to get married if not Ibiza! It's our magic land." And let me tell you, I think that after seeing these photos captured by Grabazei Photography, you're going to fall in love with this island too! At least I did.
I could not stop gawking at these photos that so perfectly captured the beauty of this destination. As someone who browses thousands of destination wedding photos every day, it's not often that an album will stop me in tracks, but this one managed to do just that. I felt like I was a guest at this wedding — the scenery, the emotions, the details — everything was captured perfectly and frozen in time. I hope you enjoy this album as much as I did! And make sure you scroll down to learn more about the bride's experience, challenges, and advice for other couples planning a destination wedding in Ibiza.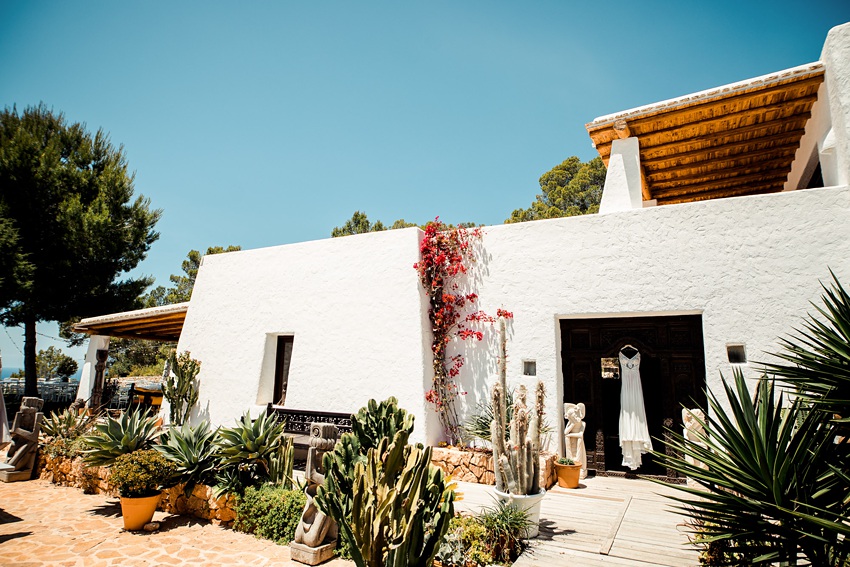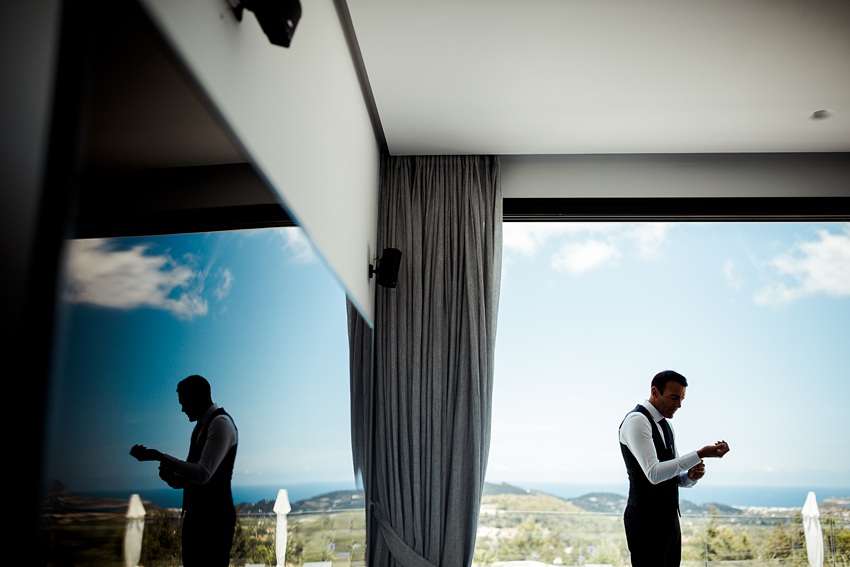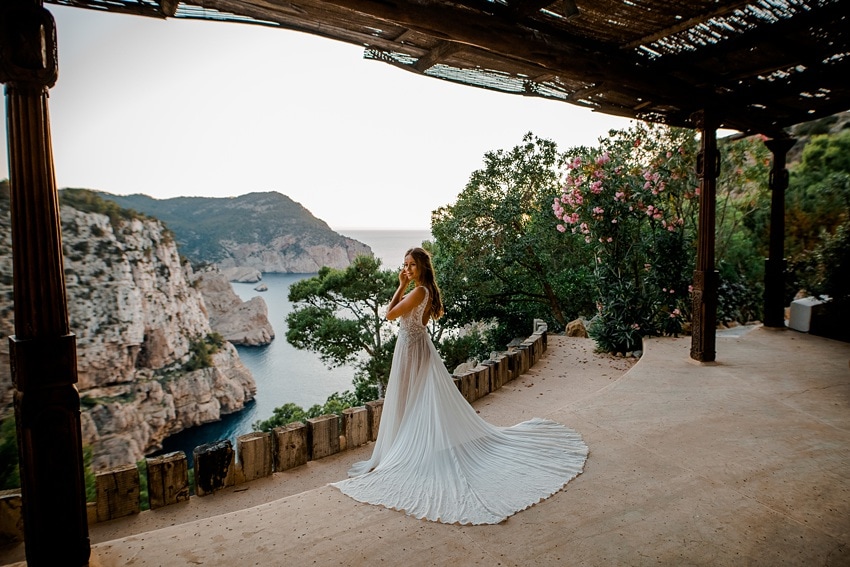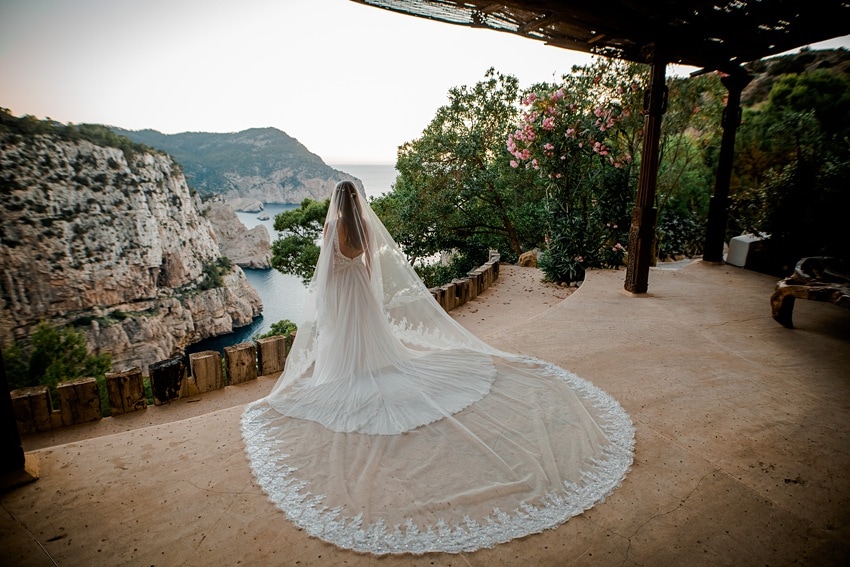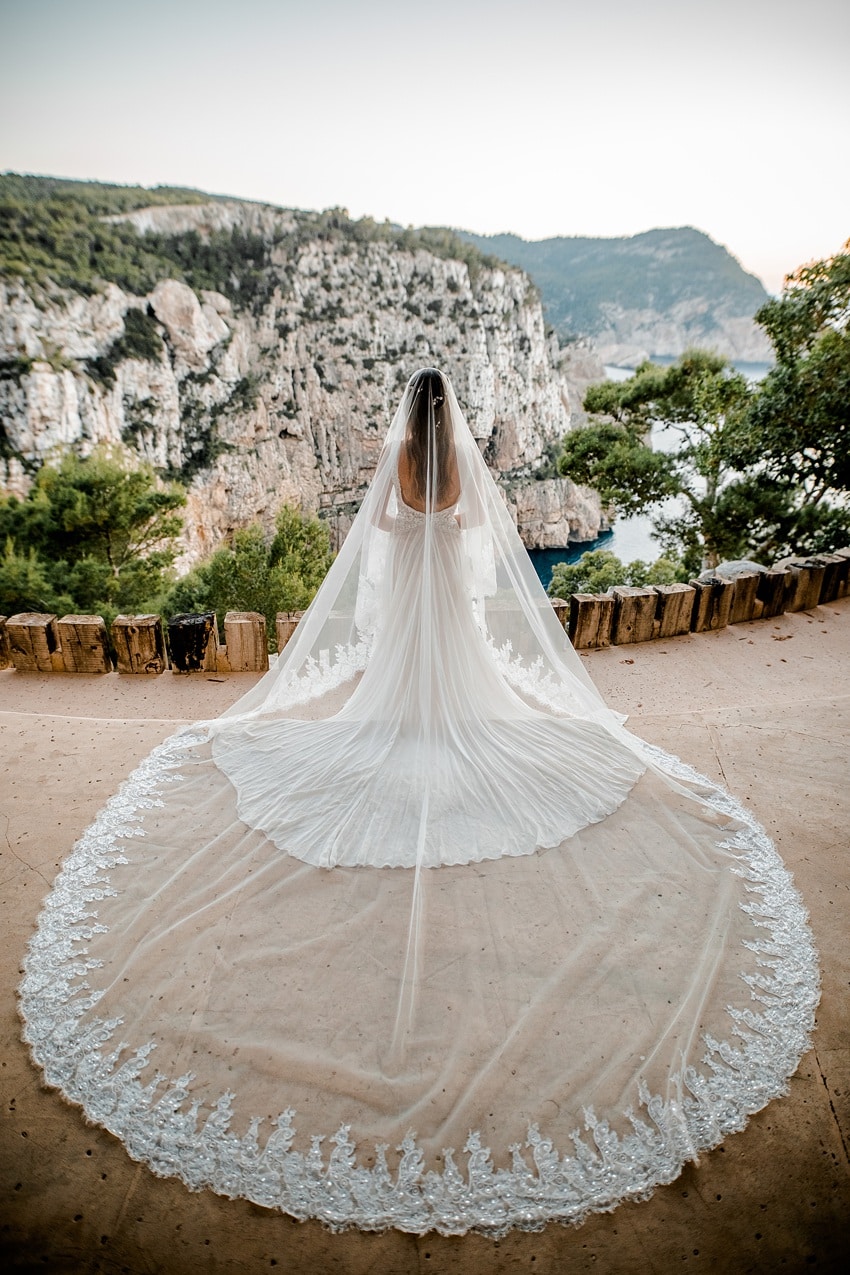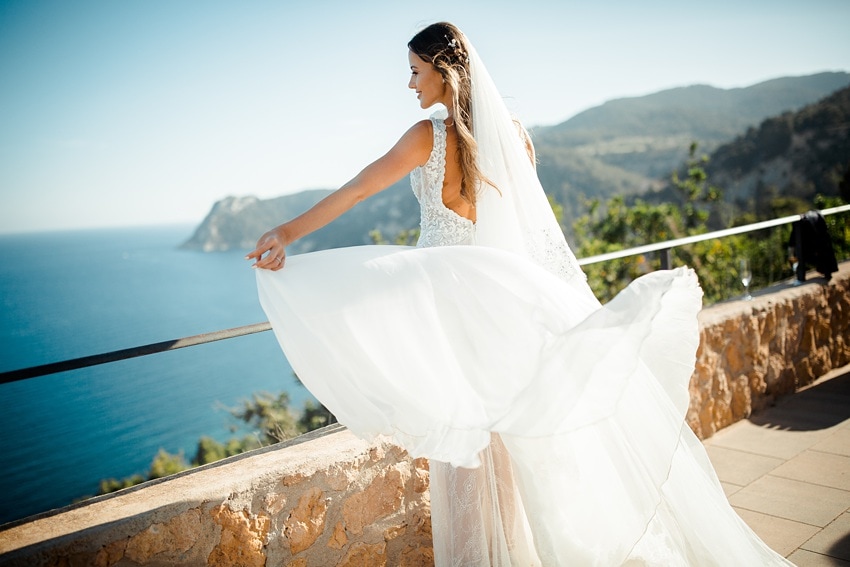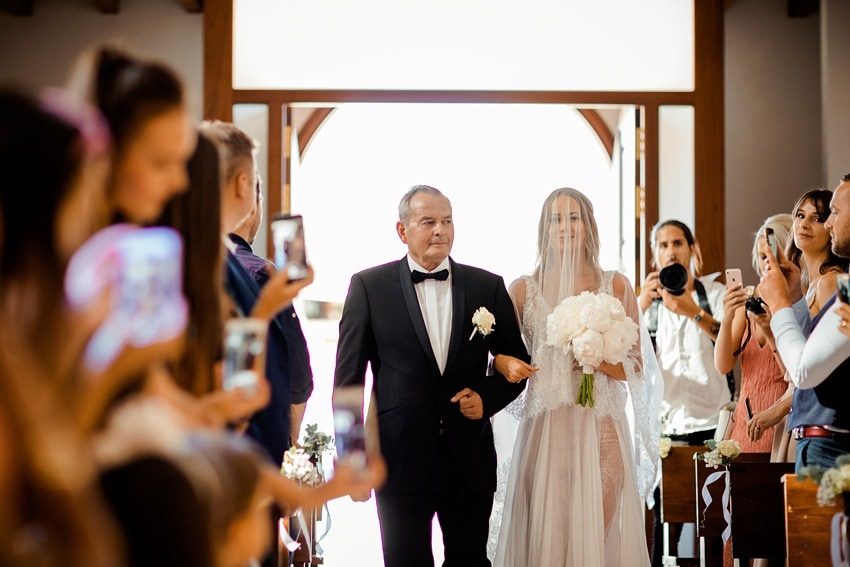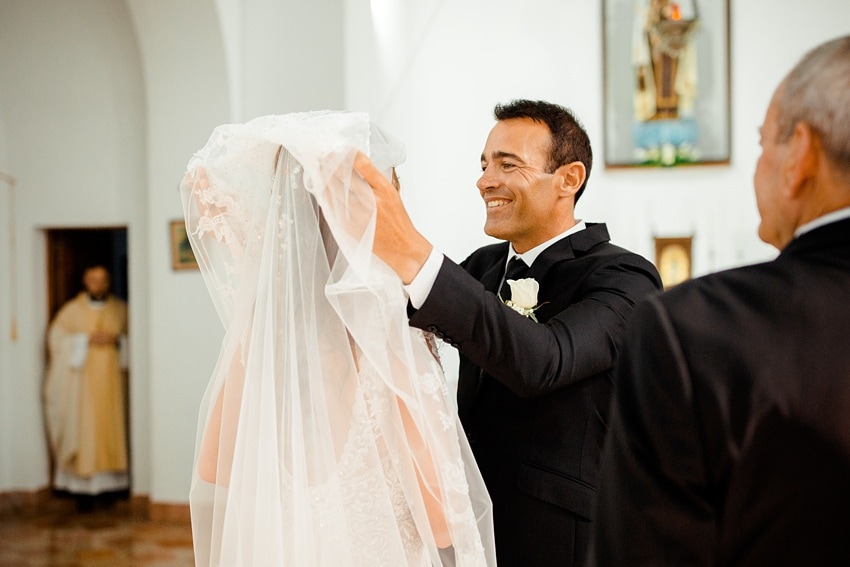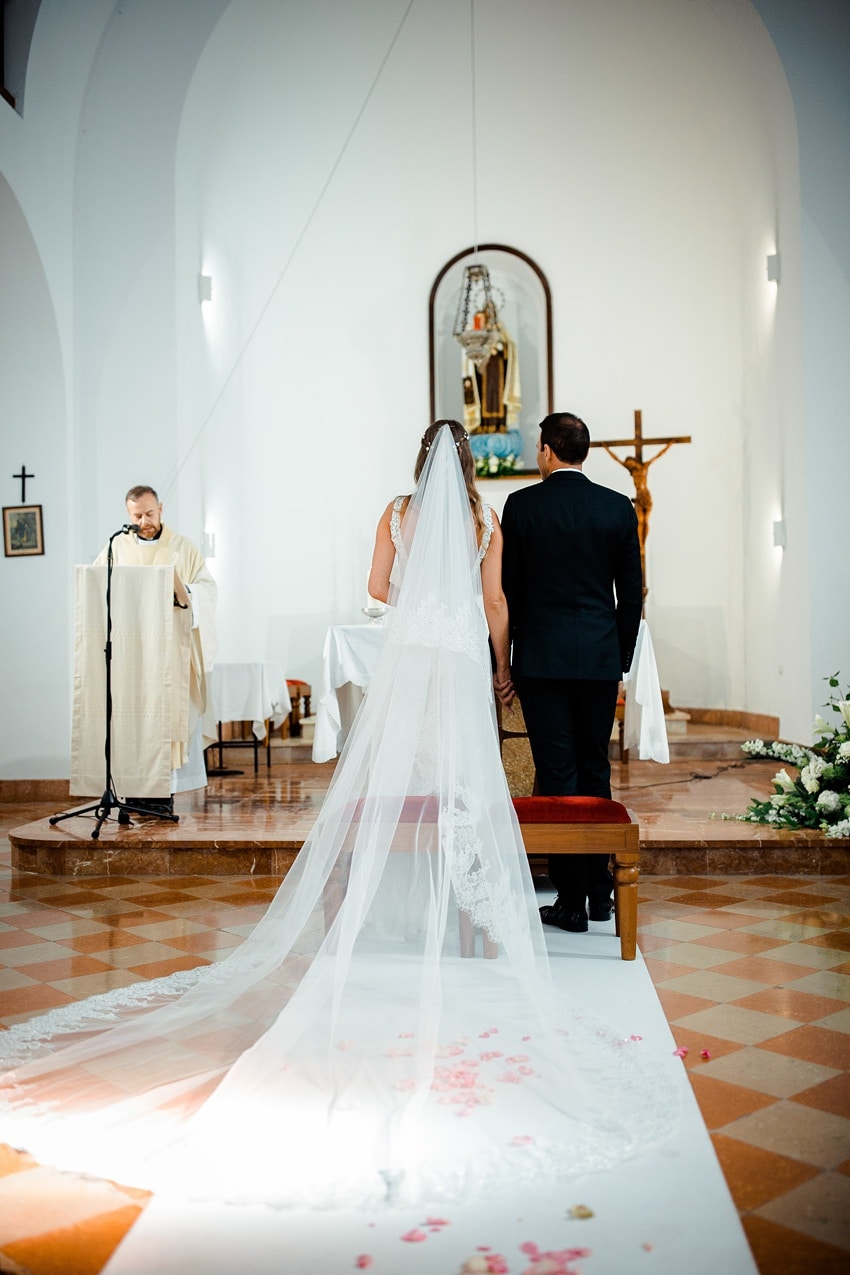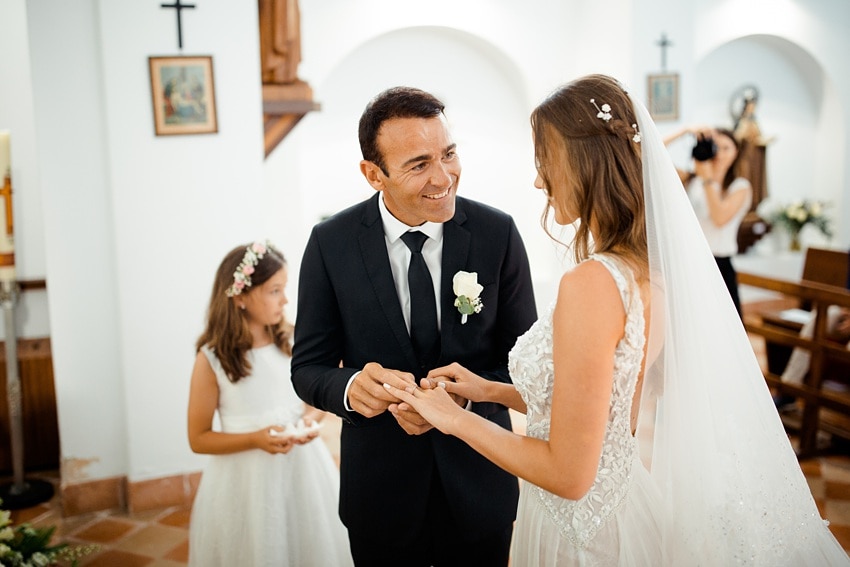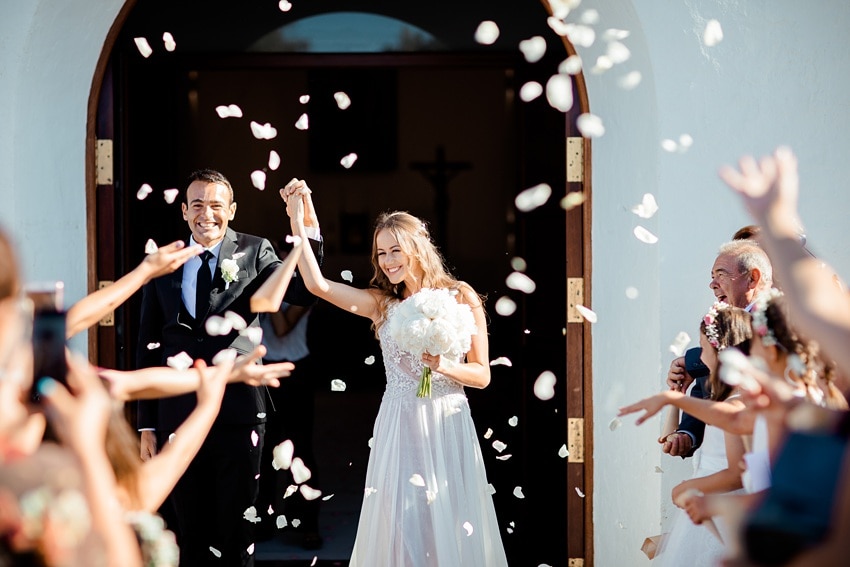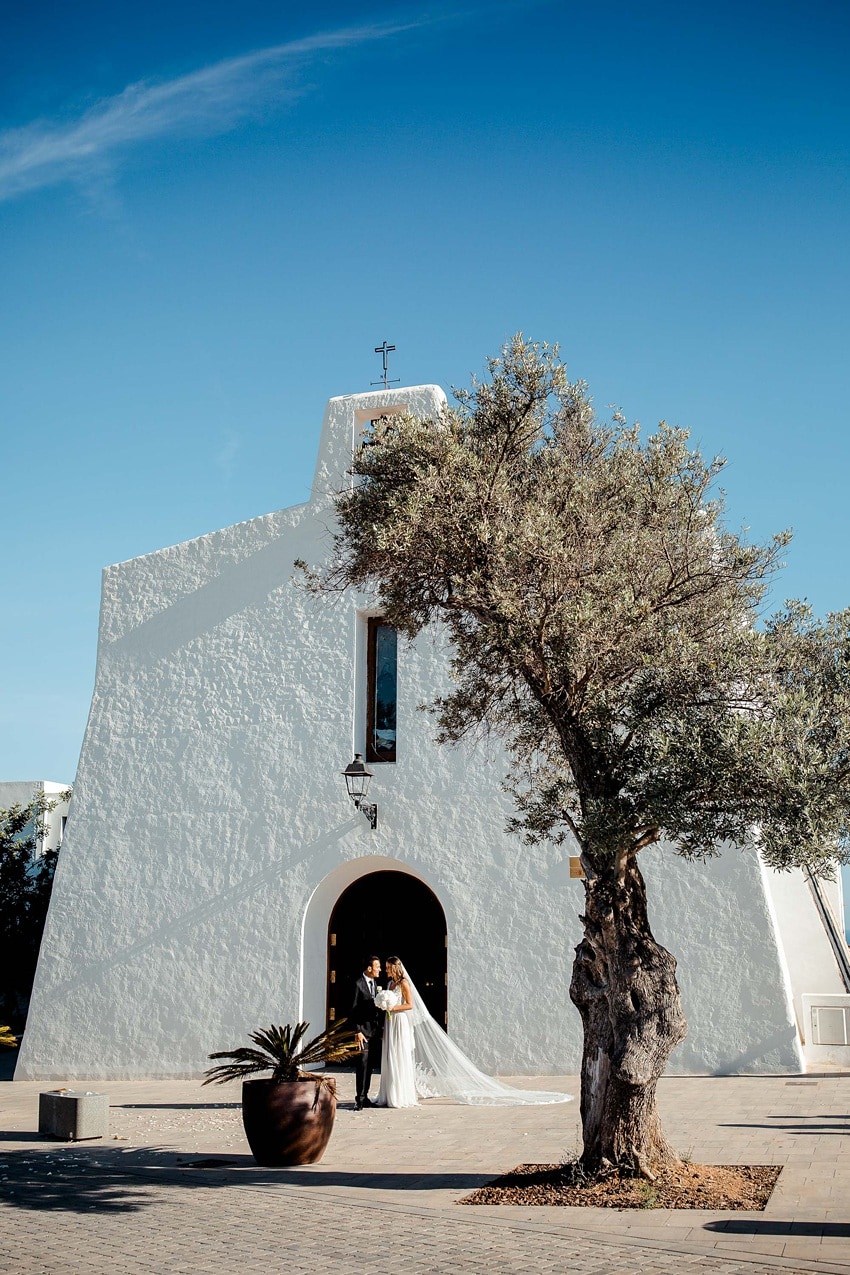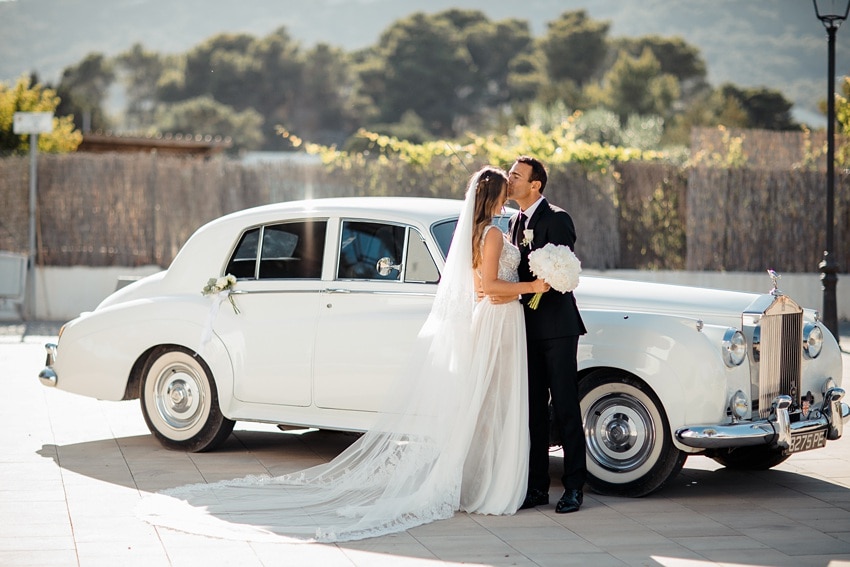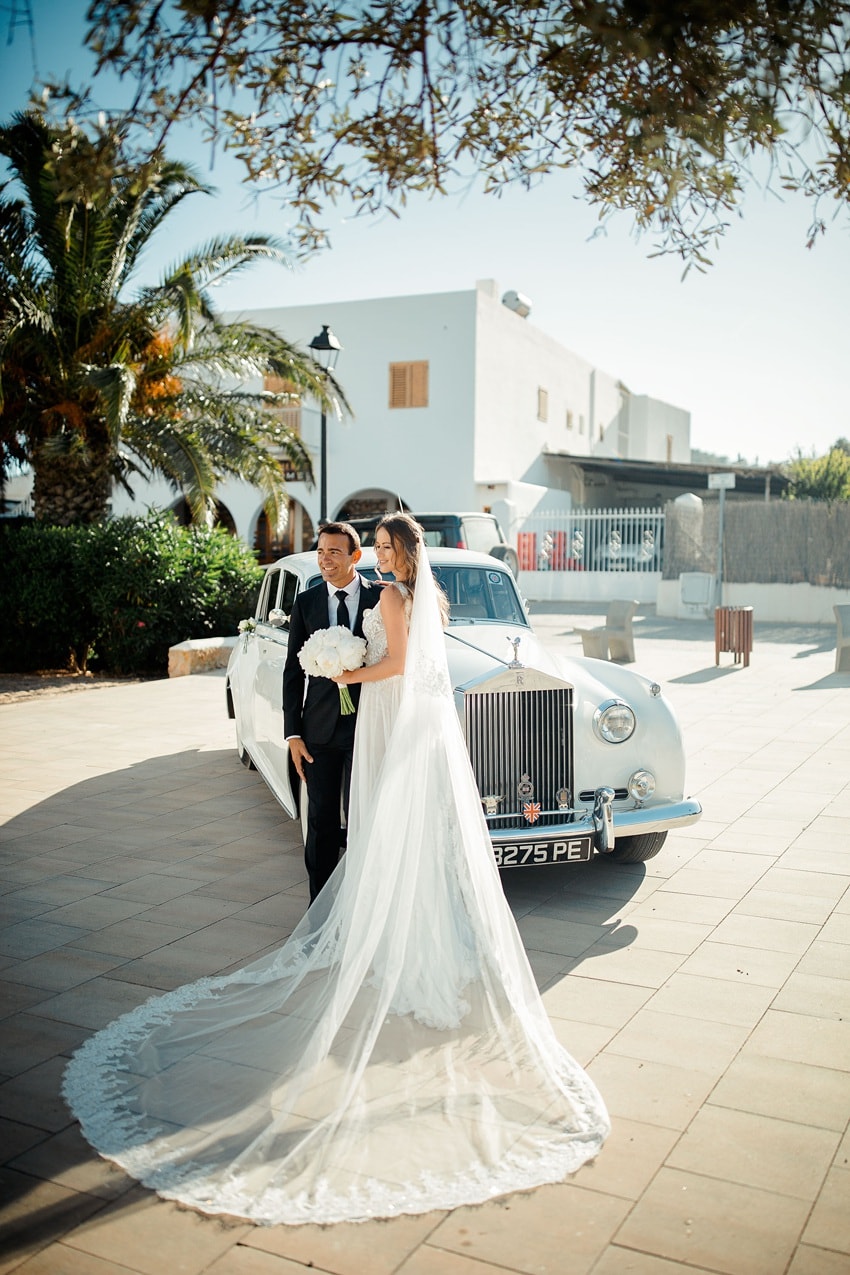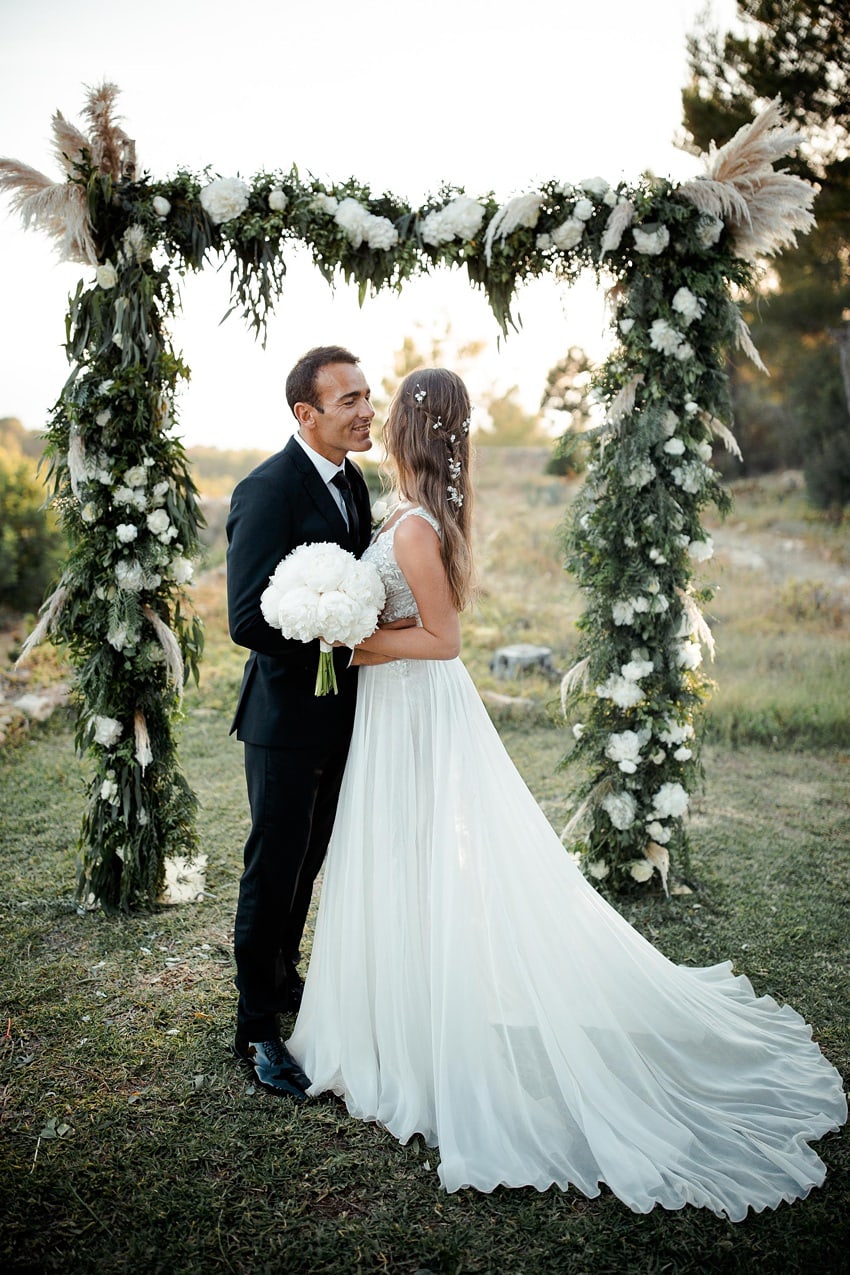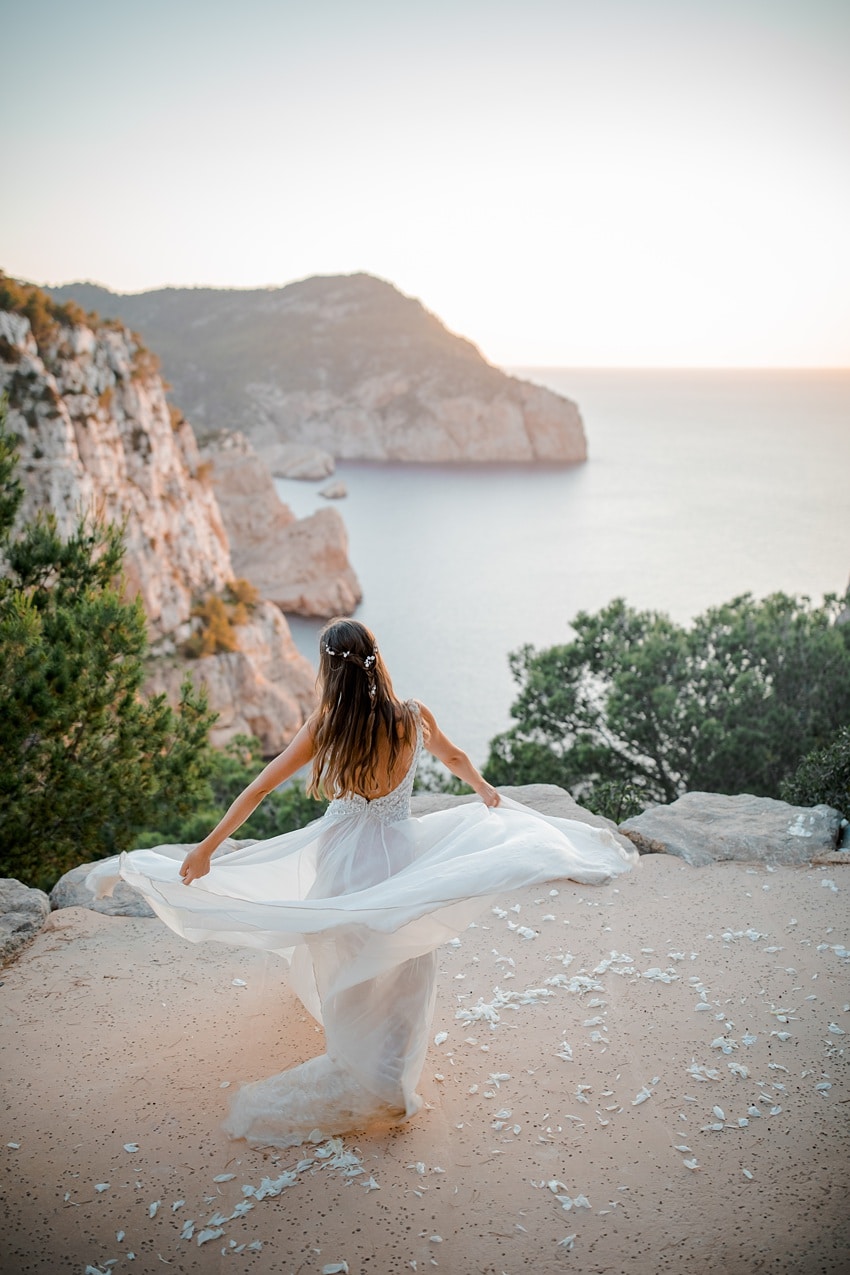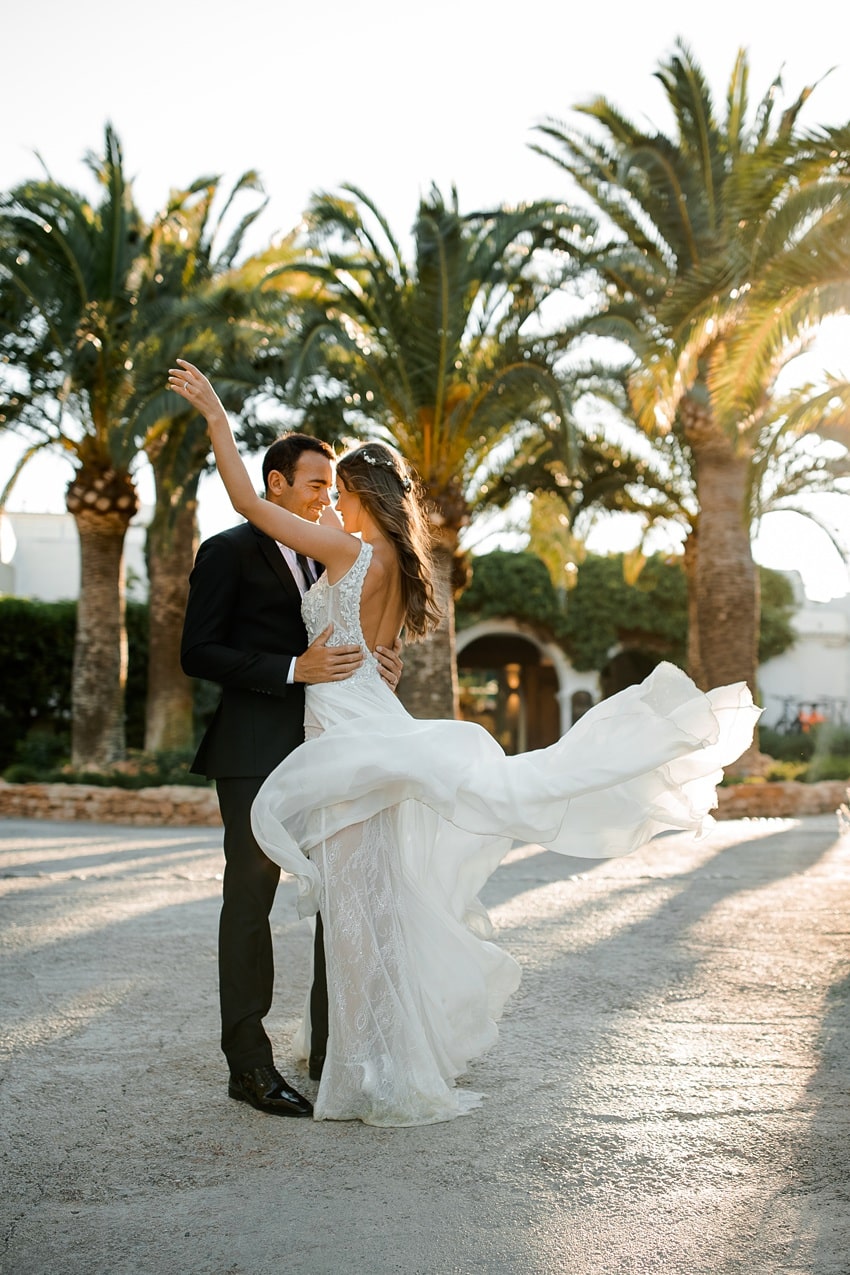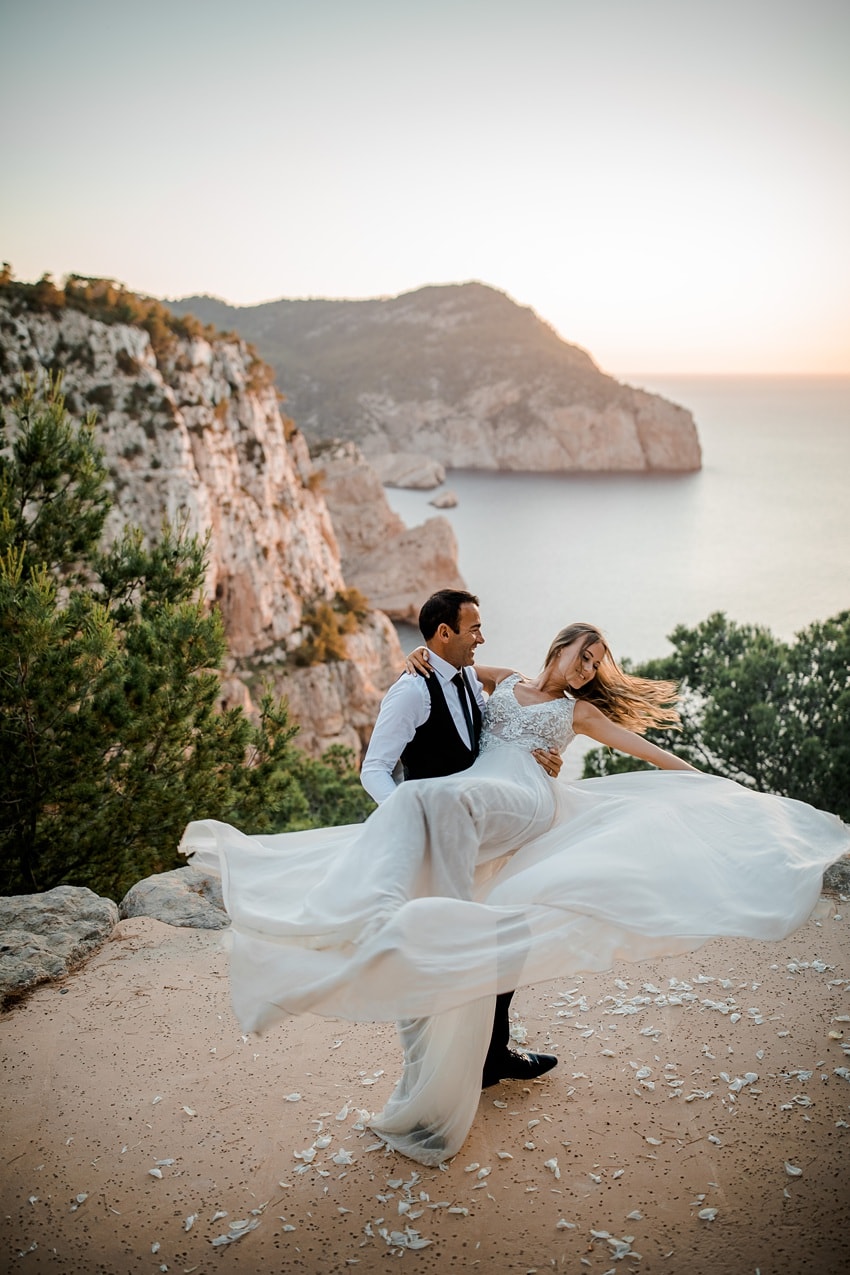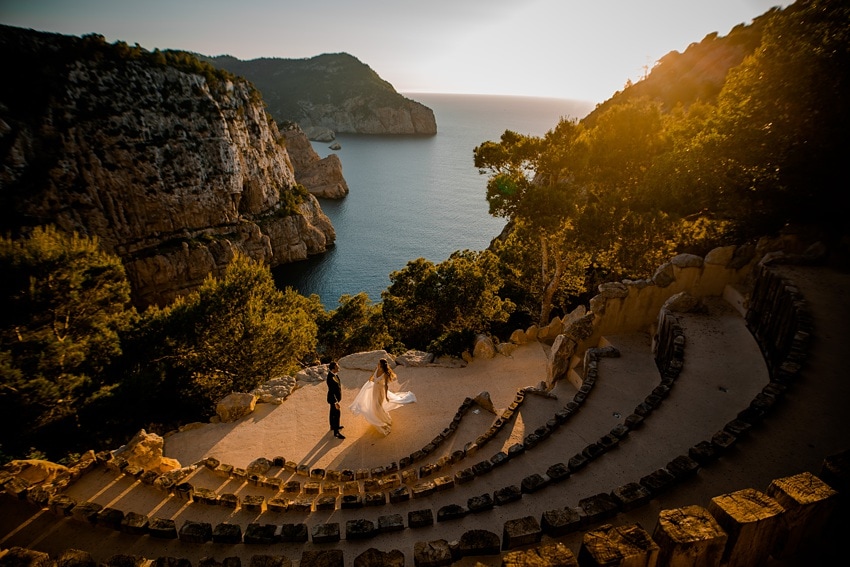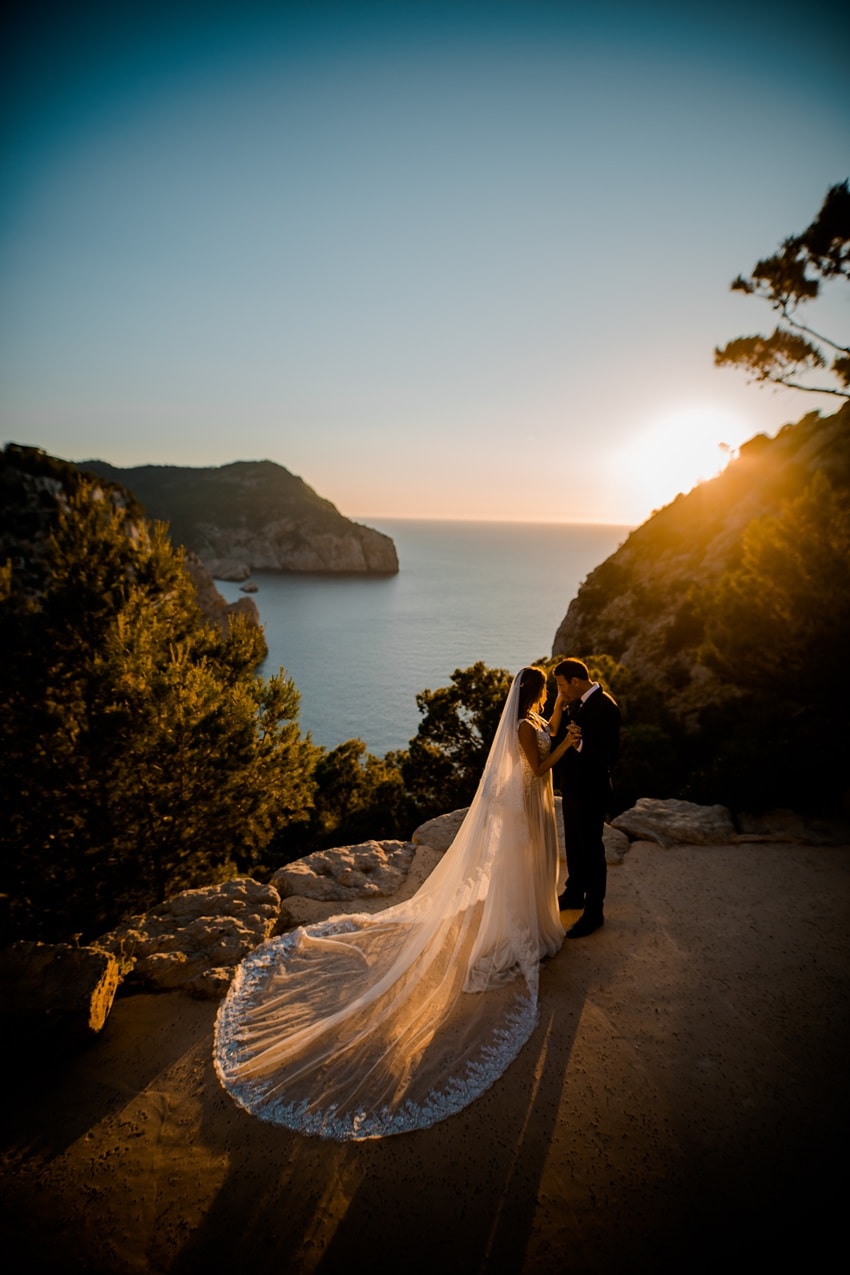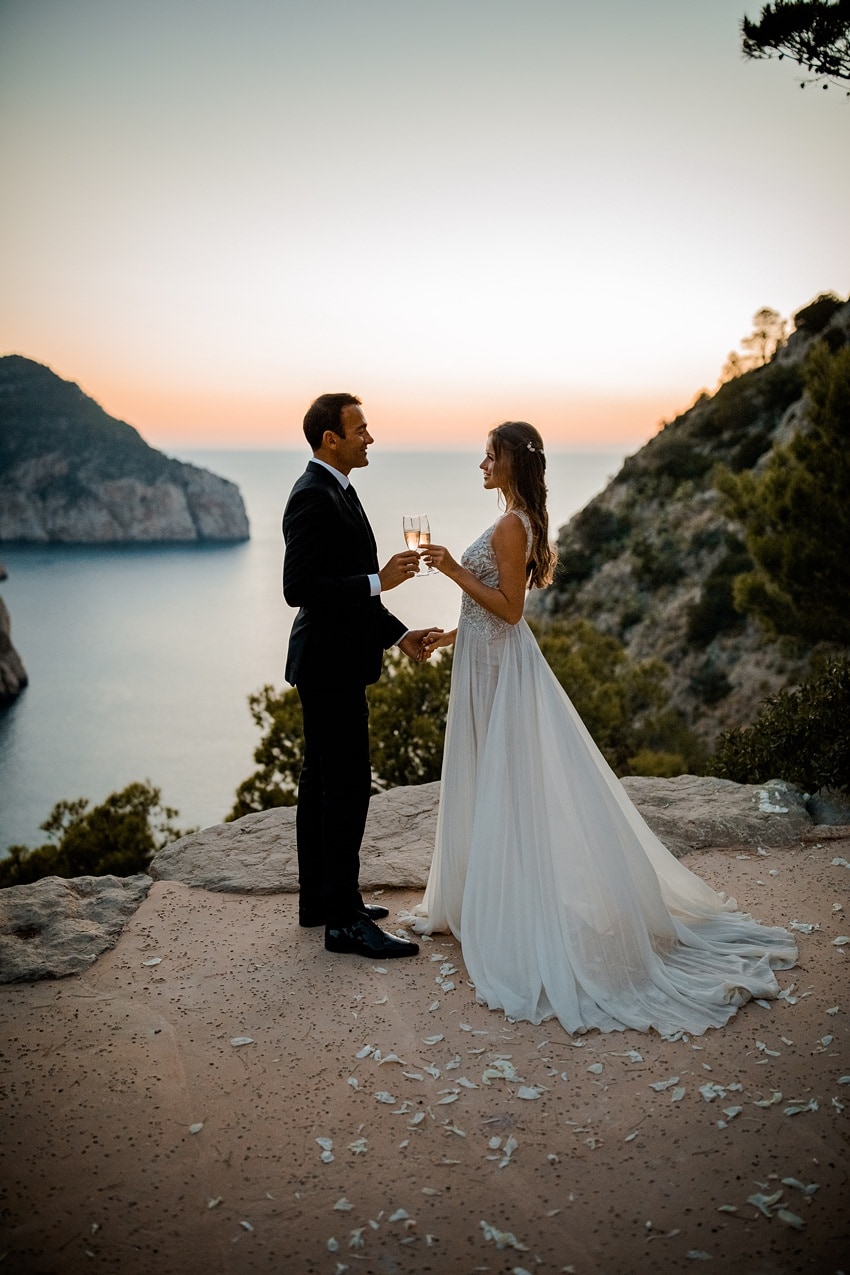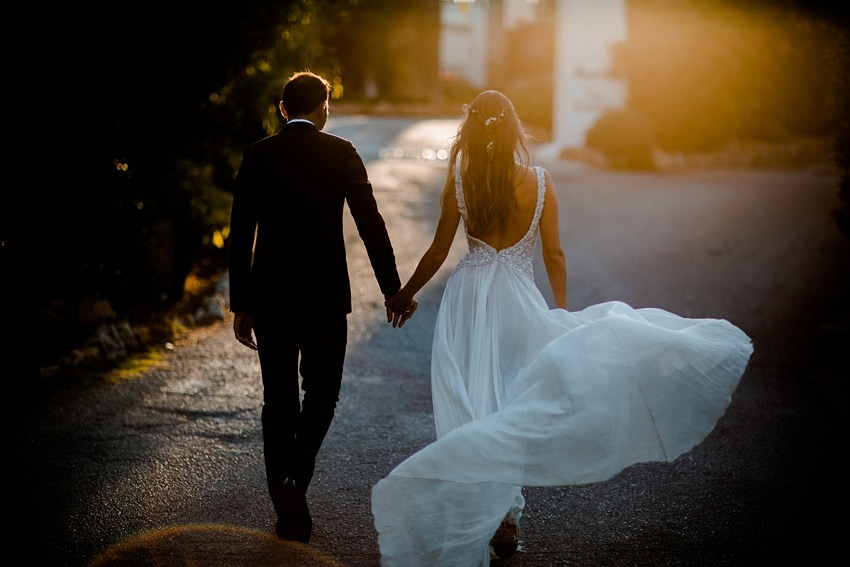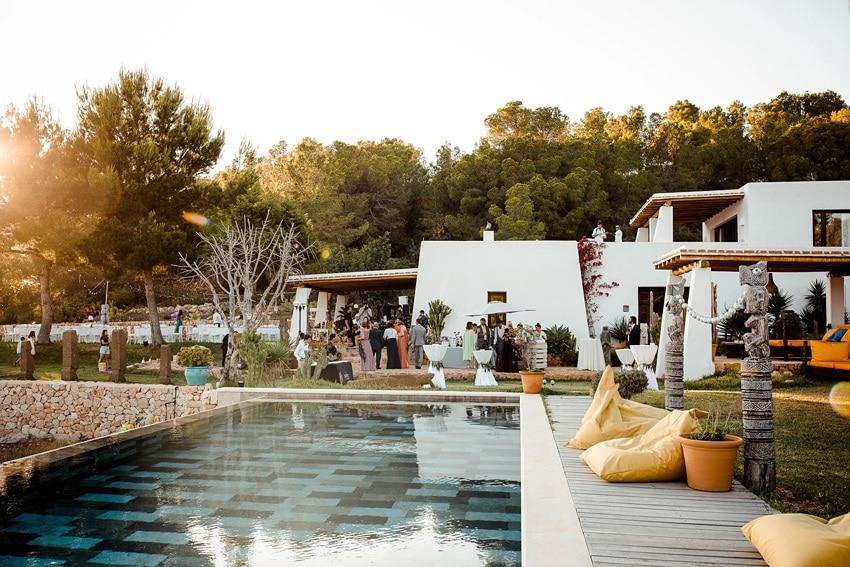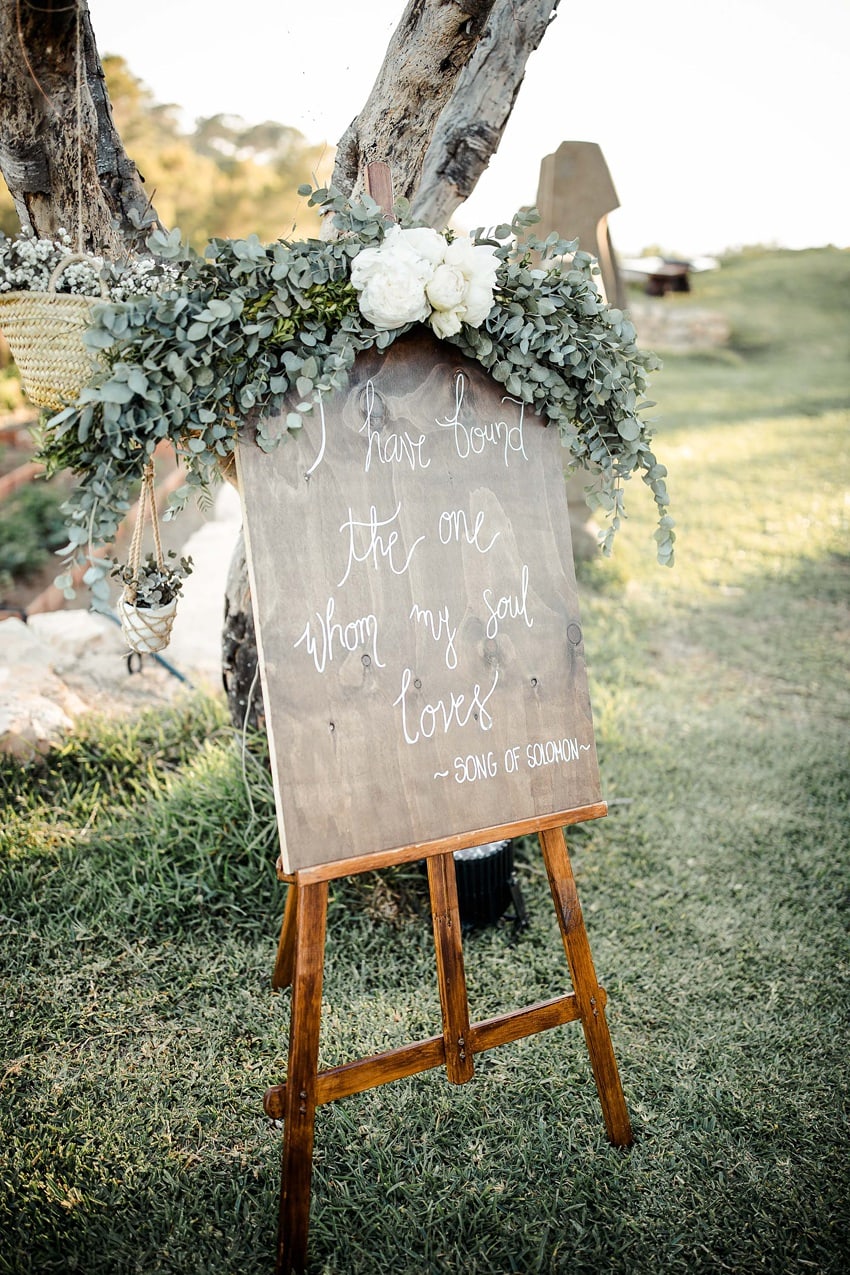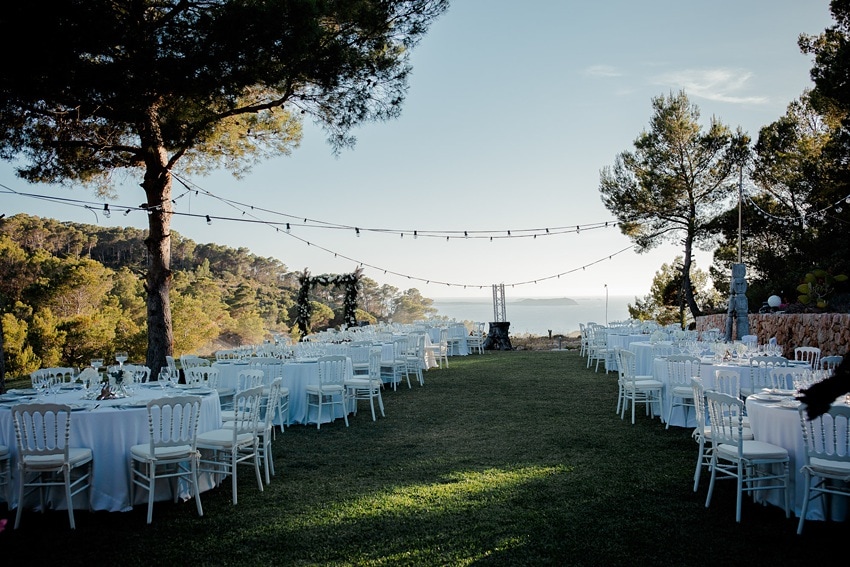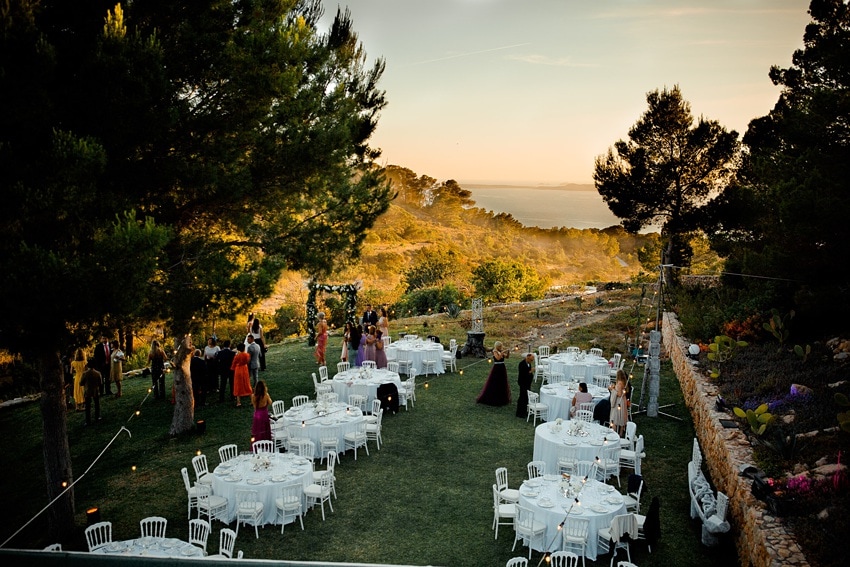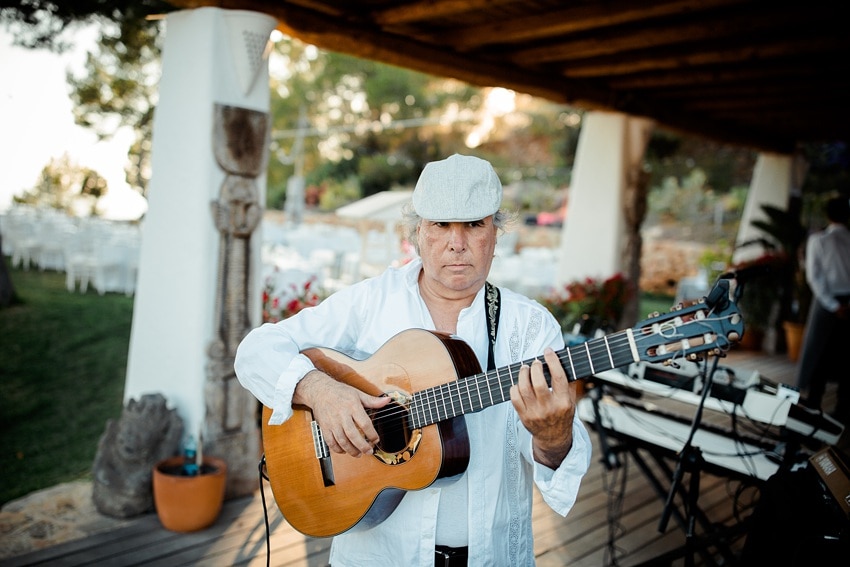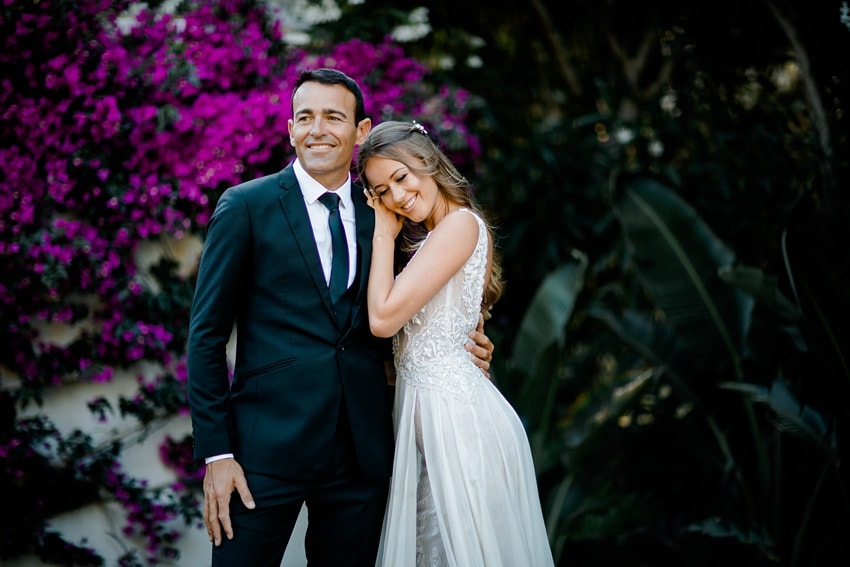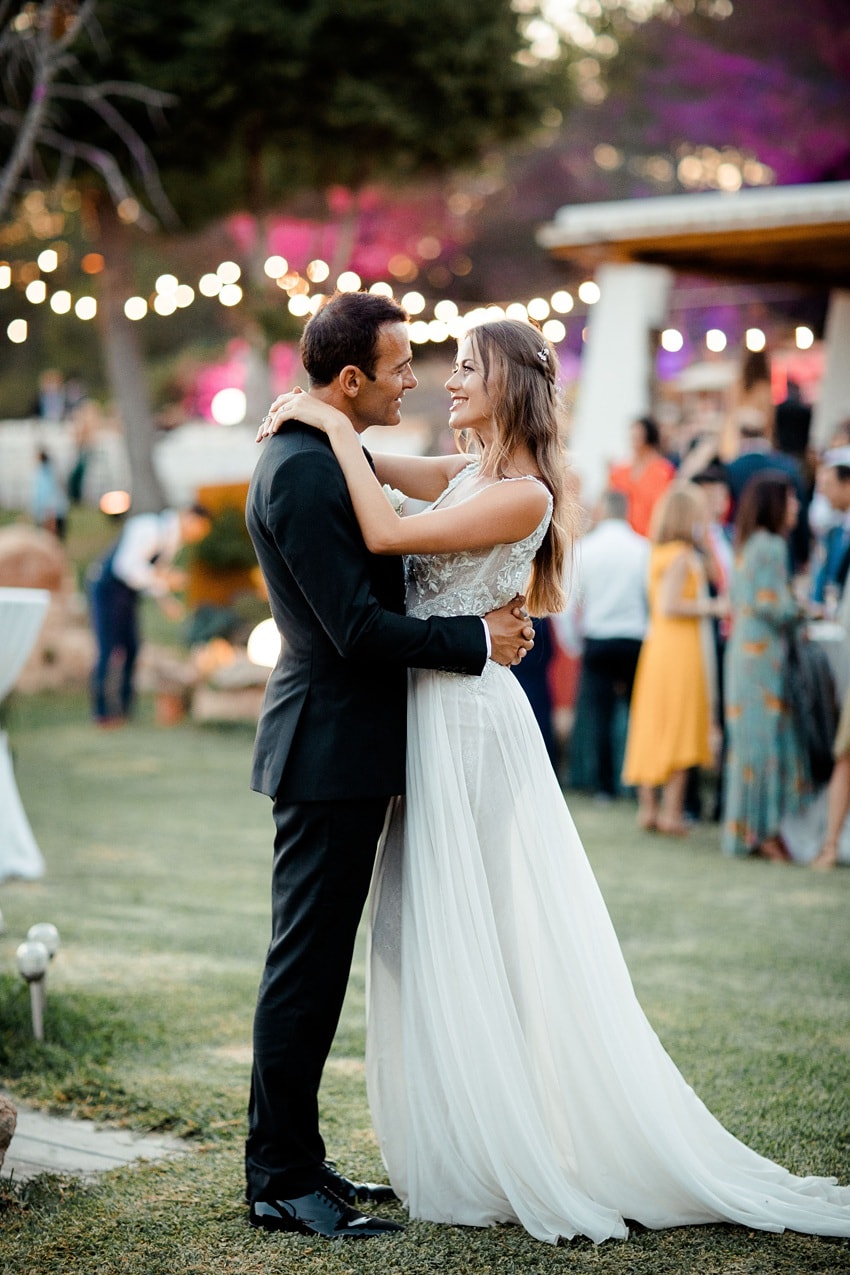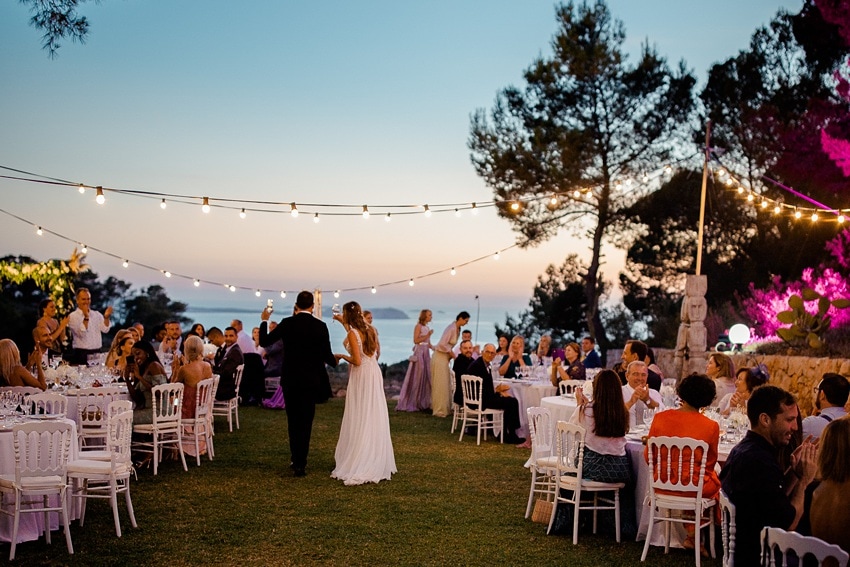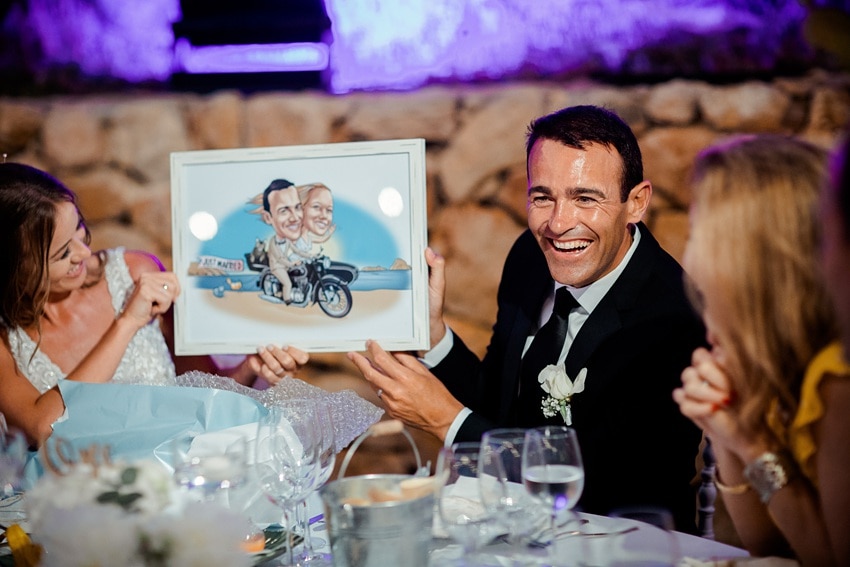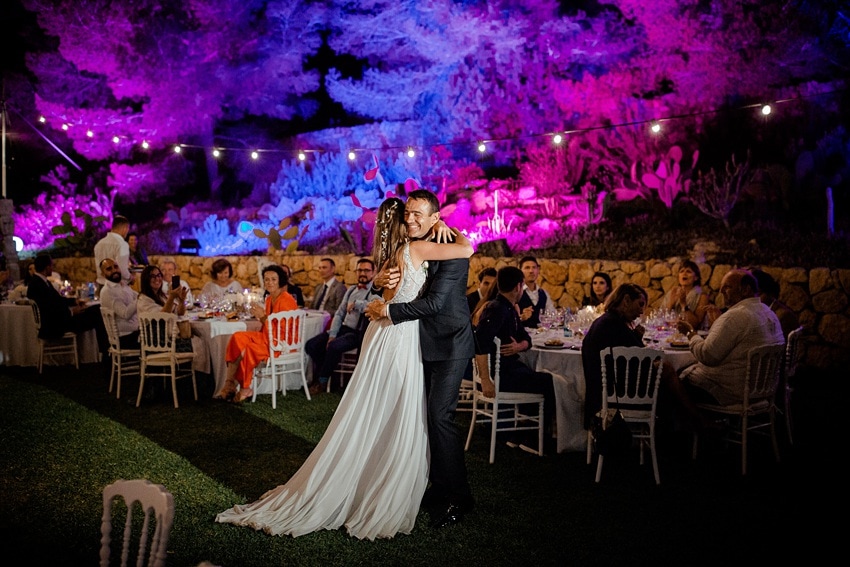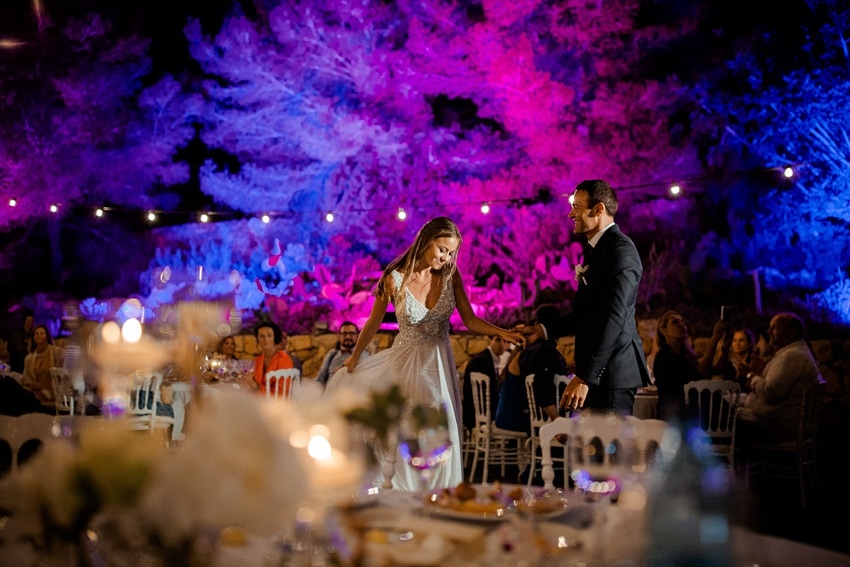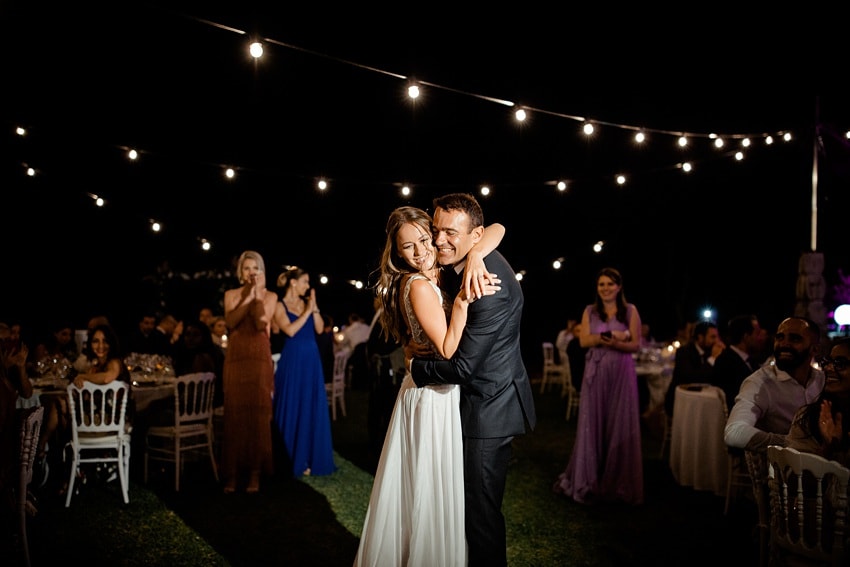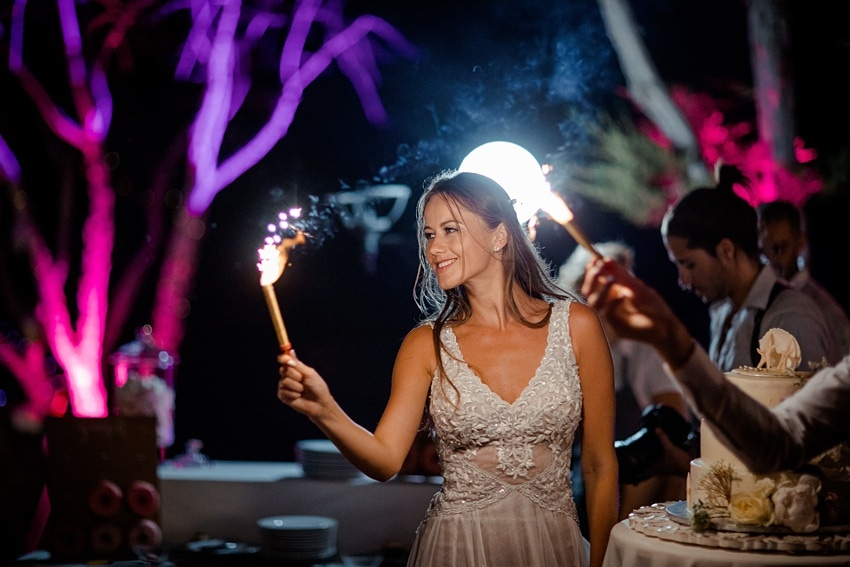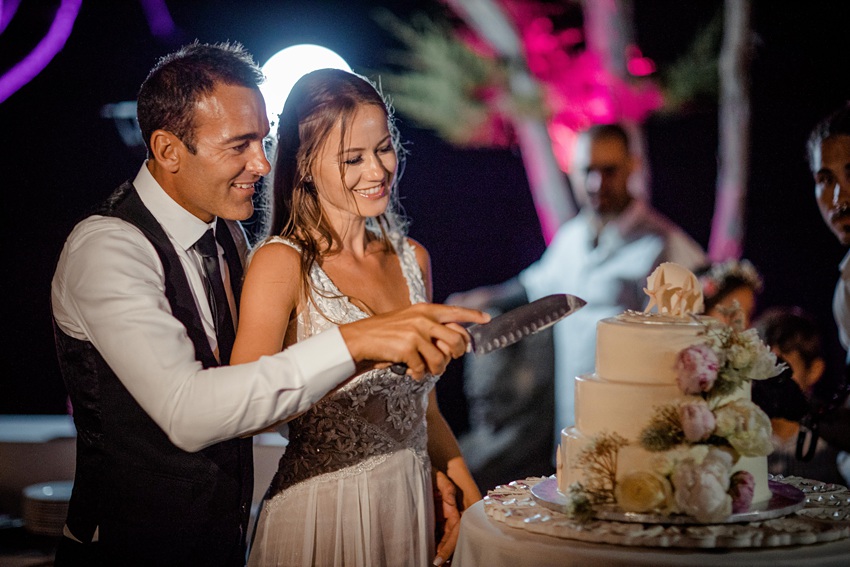 Interview with the Bride
How many people attended your destination wedding?
100 Guests – we invited only the closest members of our families and the closest friends
What was your wedding theme?
Our wedding theme was with the Sea elements: shells, starfish, Mediterranean. We chose this theme because our venue was surrounded by the sea, nature, Mediterranean pines, and nature! We love the sea.
Was there something unique or special that you incorporated into your wedding décor/theme?
To us, everything was special and unique. It was the most beautiful Day of our life! We got married in our favorite place in the world surrounded by so much love from our families and friends.
What was your favorite wedding detail and why?
My favorite wedding detail was the beautiful flowers – peonies (my favorite childhood's flowers ) and the shells – because I am very fascinated by the sea. We both love nature.
Was there any tradition that you skipped or a tradition that you put a "destination wedding" spin on?
I am from Romania and my husband is from Spain and we both live in Dubai. We skipped all the traditions, but the religious ceremony is in our hearts forever. It was so divine and I'll never forget when I walked down the aisle with my dad and seeing Manuel waiting for me so nervous and happy.
What was the craziest or memorable thing to happen on your wedding day?
Hmmm, there were many! Our party was in a villa with a beautiful garden on top of the hills surrounded by nature and the sea. During the dinner, our electricity went out for probably 15 minutes. All of the lights we had on the trees went out and I think there was no music either! I was so nervous, but my husband told me only the next day that one of the generators broke so they had to get a new one. Thank God that was fixed quickly otherwise we will not have food at the wedding.

Another memorable thing from the wedding was that I was nearly an hour late to the church ( not my fault). It was because of the Rolls Royce car coming down from the hills in slow motion. Thank God My husband did not panic thinking I wasn't coming.
What was your favorite part of having a destination wedding?
My absolute favorite part of the wedding was having our families and our closest friends travel from all over the world for our wedding. That was so SPECIAL and unique. They got to spend some vacation days of fun and relaxation on the island and Ibiza which is such a great destination.
What was the biggest challenge in planning your destination wedding?
The biggest challenge was that we couldn't go to Ibiza as many times as we wanted to plan everything because we were very busy in Dubai. We managed to go once in the winter for the food tasting and then I arrived 3 weeks before the wedding to finalize the last minute details! Time flew! So, in conclusion, I would say we need a little bit more time!
What's your advice to other couples planning a destination wedding?
My number 1 advice is to choose a location that both of them love. And as soon as they've decided on a destination, announce it to their families and friends so they can also book their holiday in advance. On our wedding trip, we hosted a White Party at our villa with all the guests one day before the wedding. It was a brilliant idea because all the guests interacted with each other, so on the wedding day, they all
knew each other. I highly recommend it to other couples to do this.
Vendors
Photographer: Grabazei Photography
Bridal Gown: La Bourjoisie
Venue: Villa Sarahmuk
Bridal Shoes: JimmyChoo
Florist: Artnatur