I absolutely love that I get to wake up every day and share so many beautiful and completely non-traditional weddings with you. It's such a privilege to inspire you with so many gorgeous details from destination weddings all over the world. And every single wedding I feature is special to me regardless of how big, small, elaborate or simple it is. But every once in a while, a real destination wedding album lands in my inbox that gives me all the feels. Corina and Corynn's intimate destination wedding in Cancun is one of those special love stories that made me smile from the inside out.
These two brides met in High School and would later find themselves working at the same place years later. They dated, got engaged in Cancun and 14 months later returned with 35 friends and family in tow to exchange vows on the beach. Amber from Images by Amber did such a spectacular job capturing the love and fun spirit of this couple that I couldn't help but wish that I was a guest at this destination wedding. I'm so excited to share it with you. Enjoy!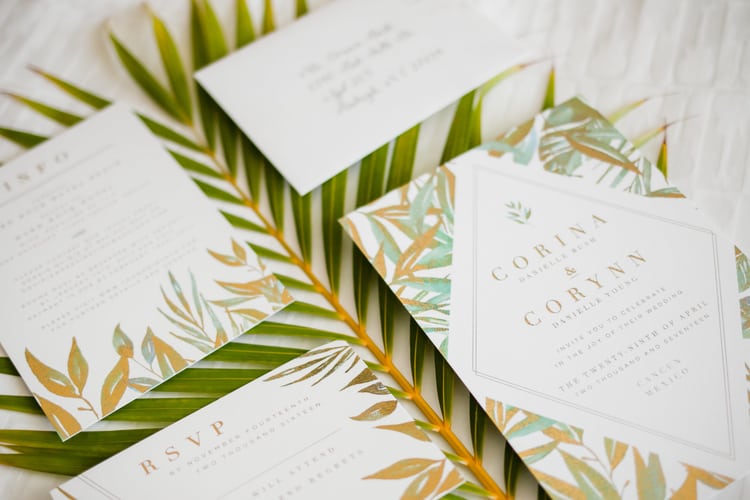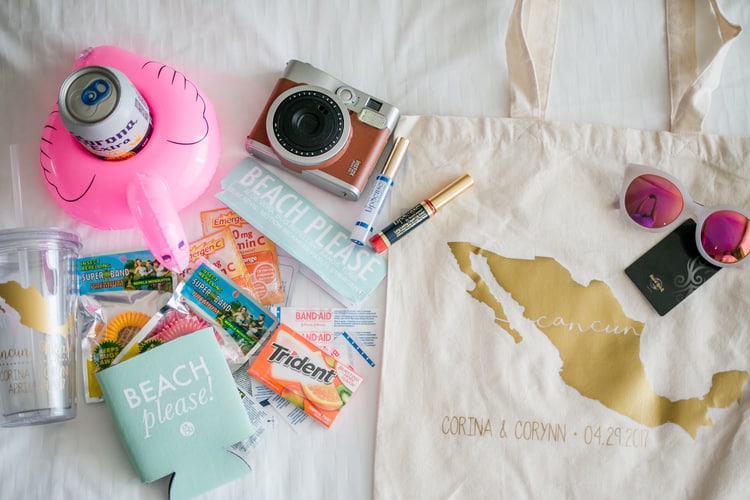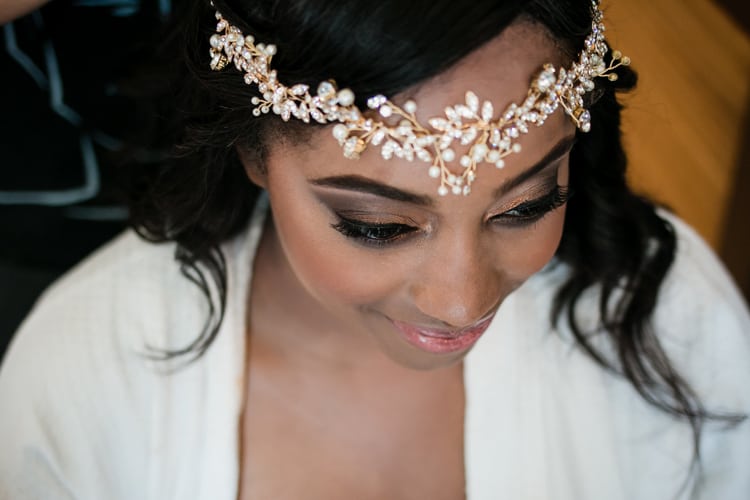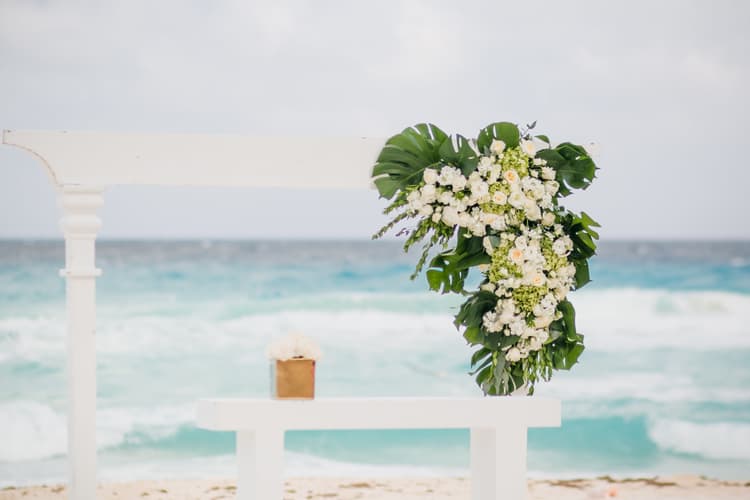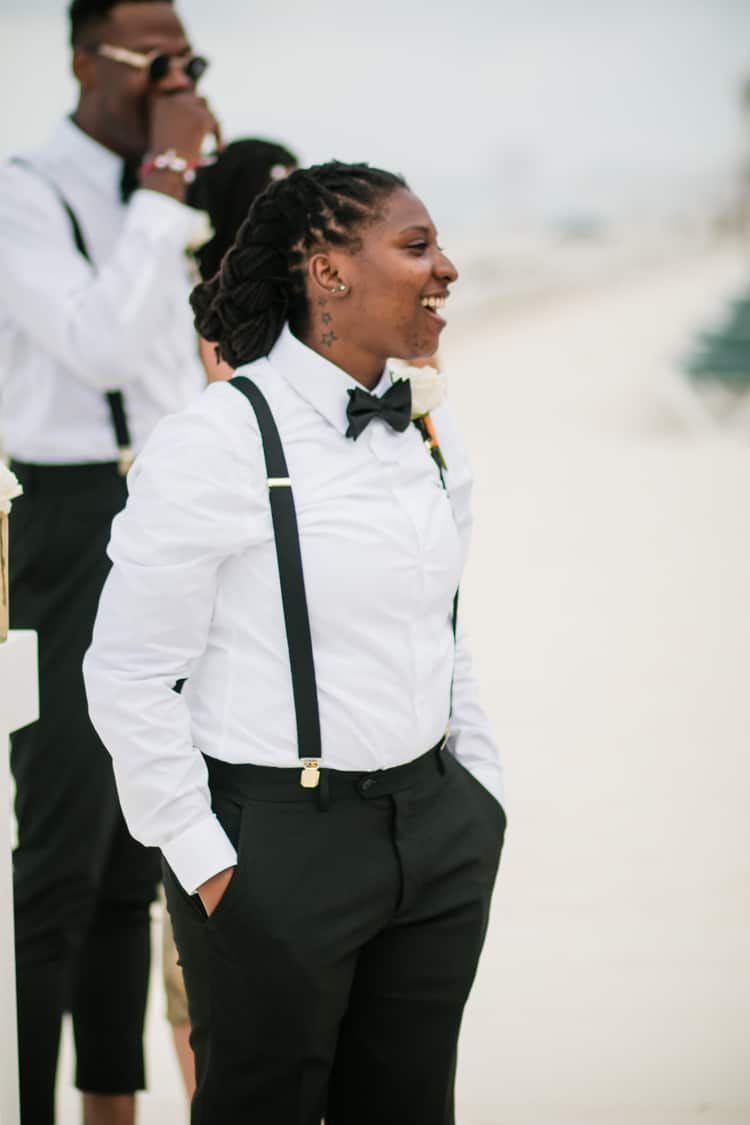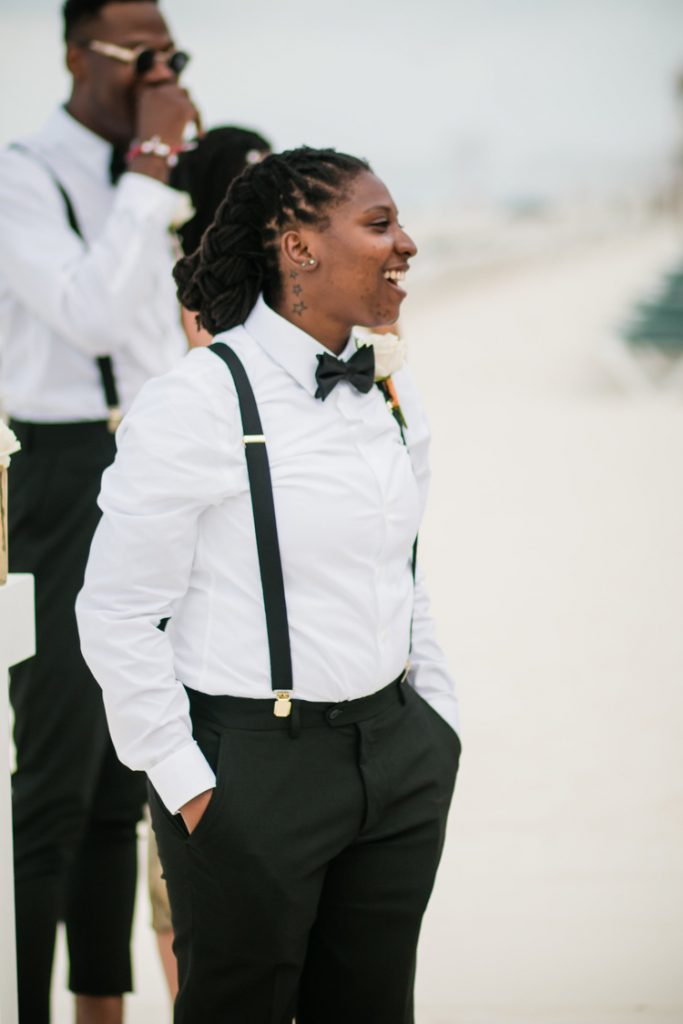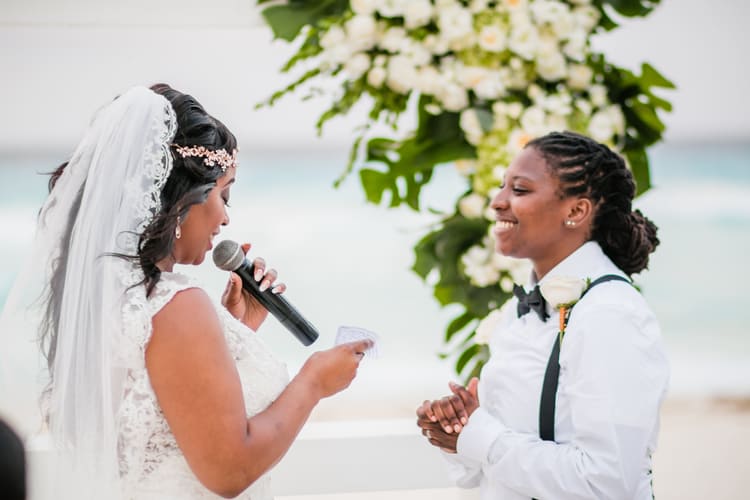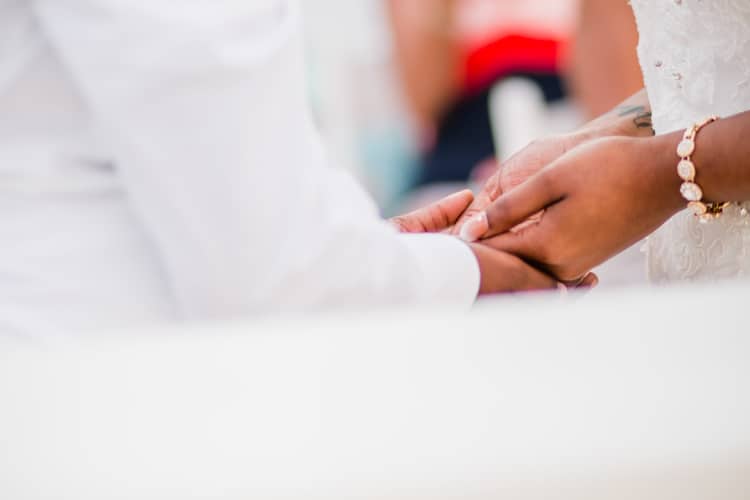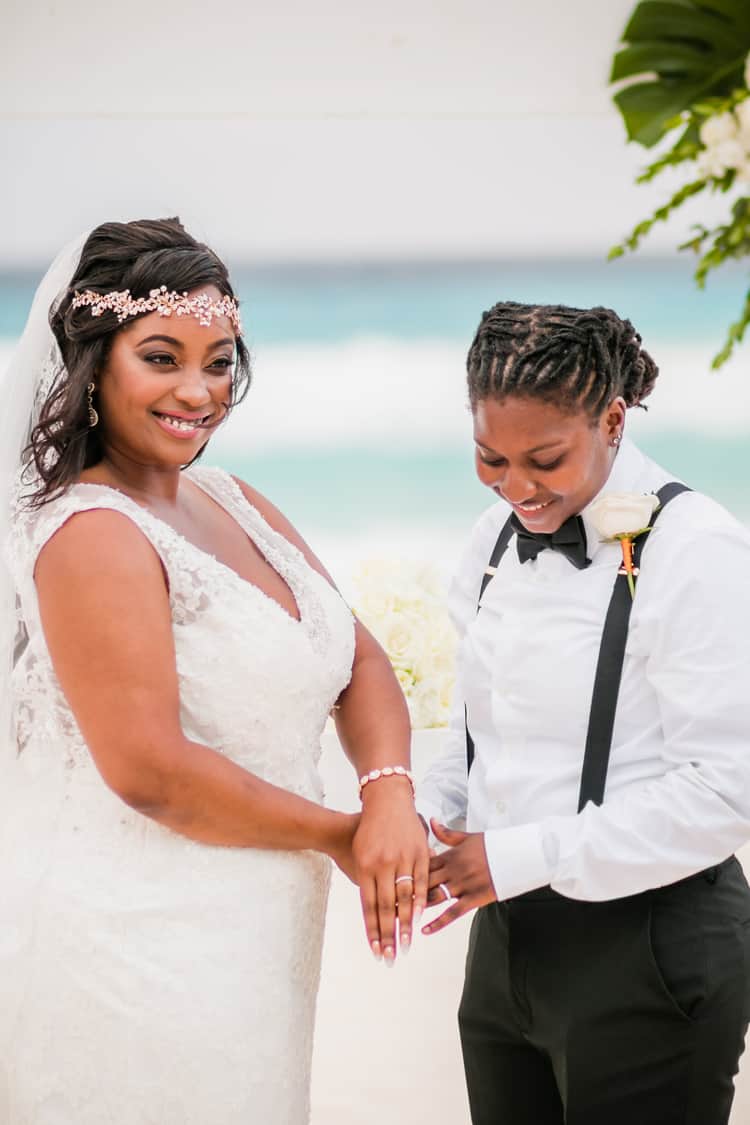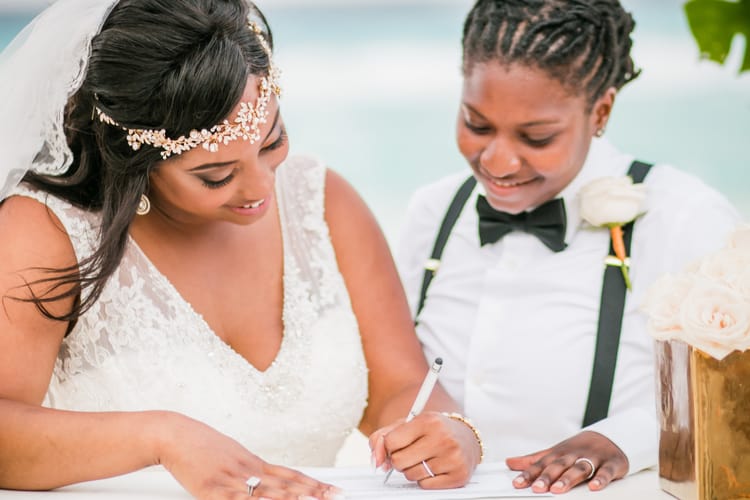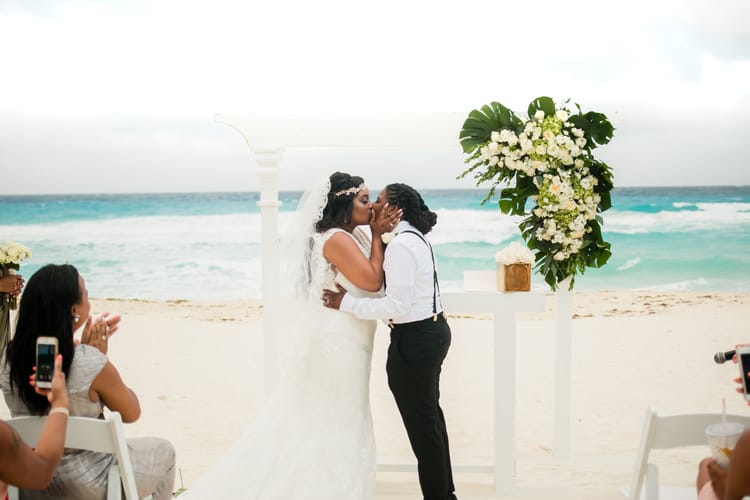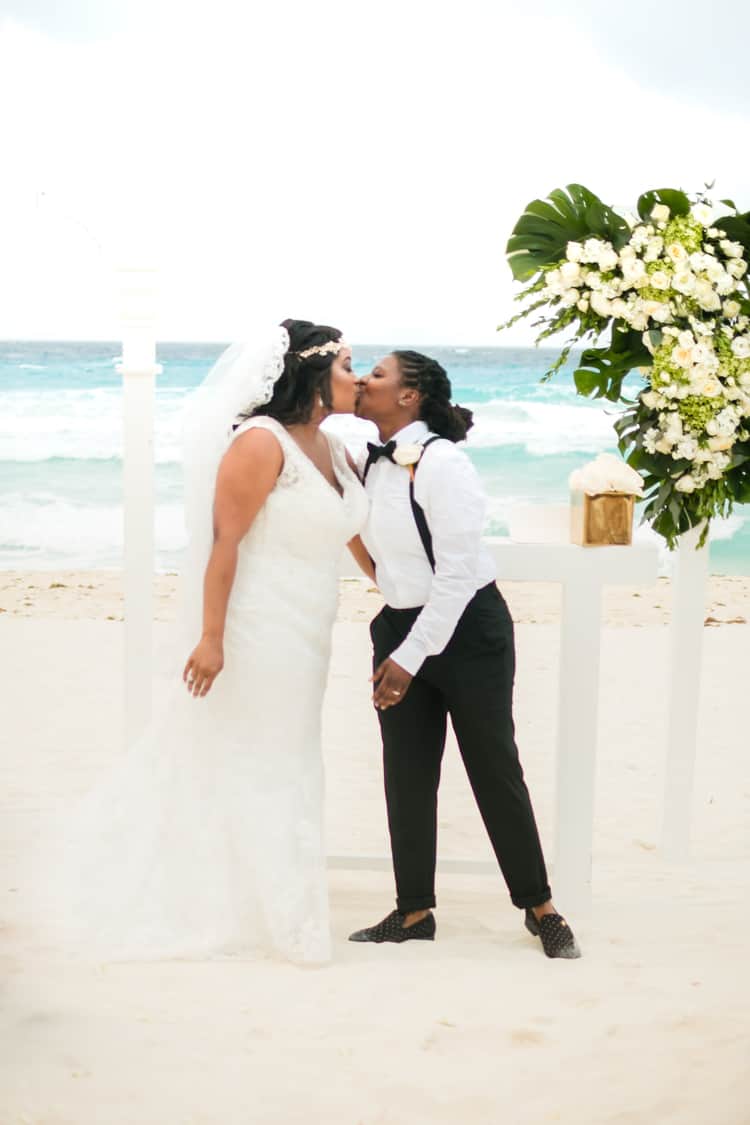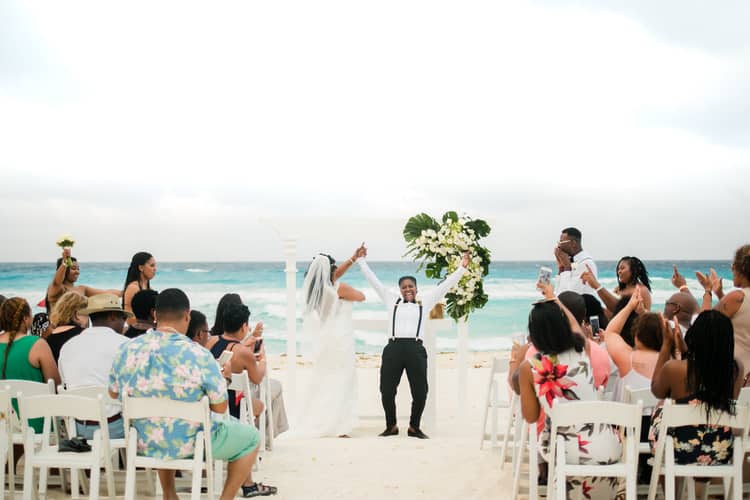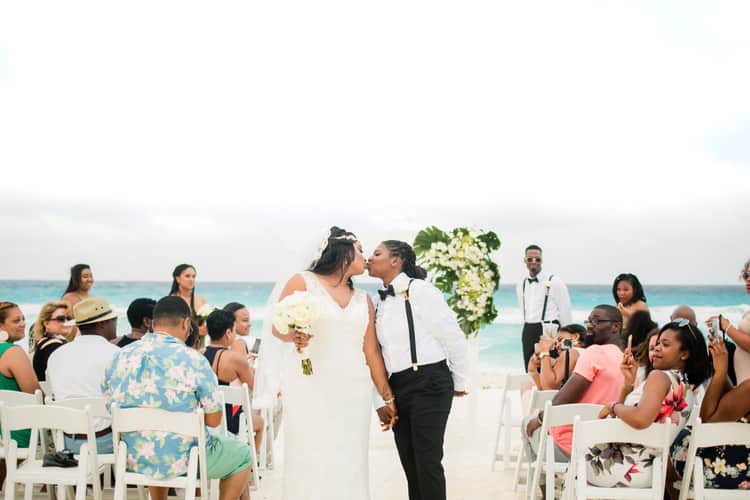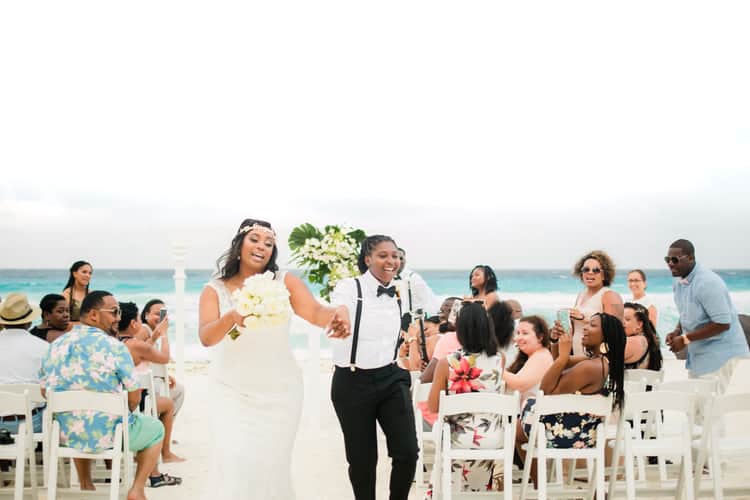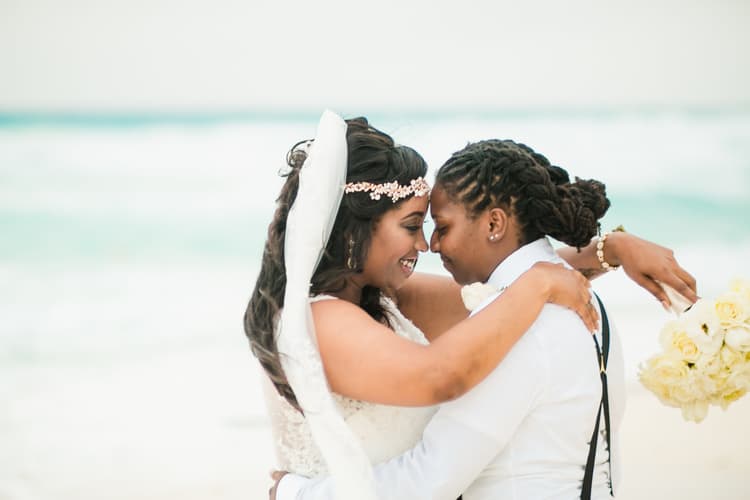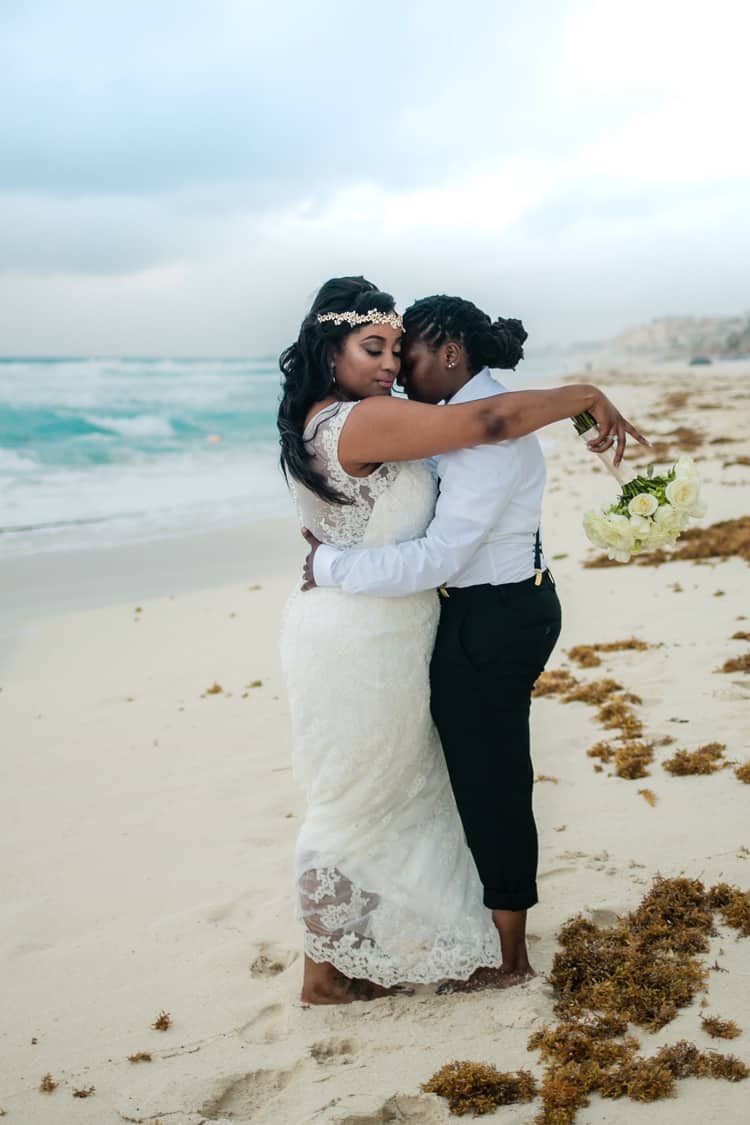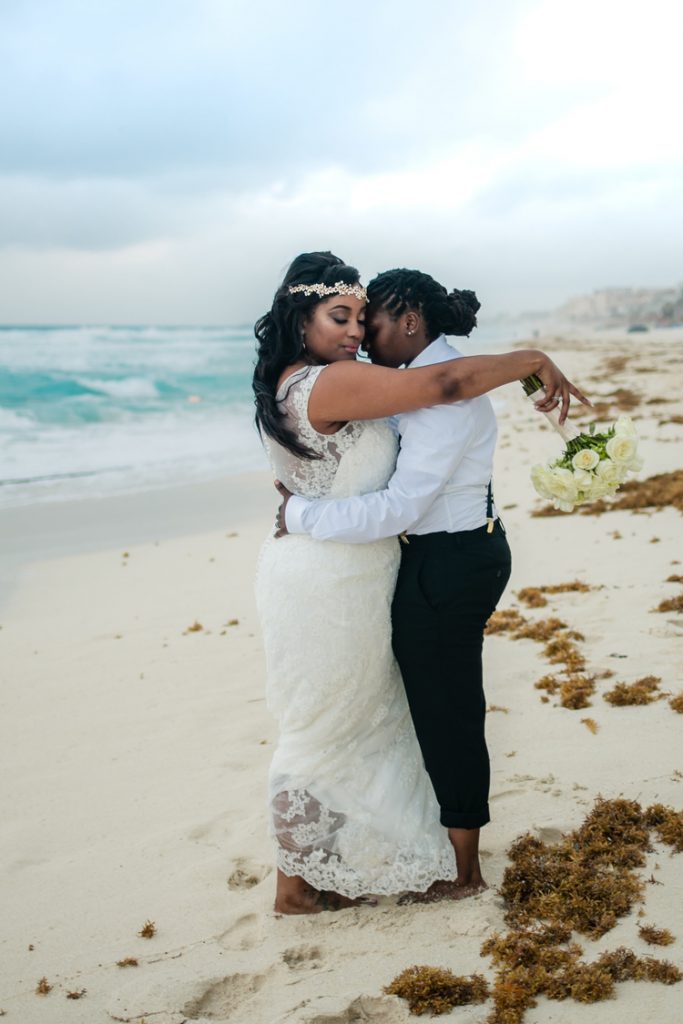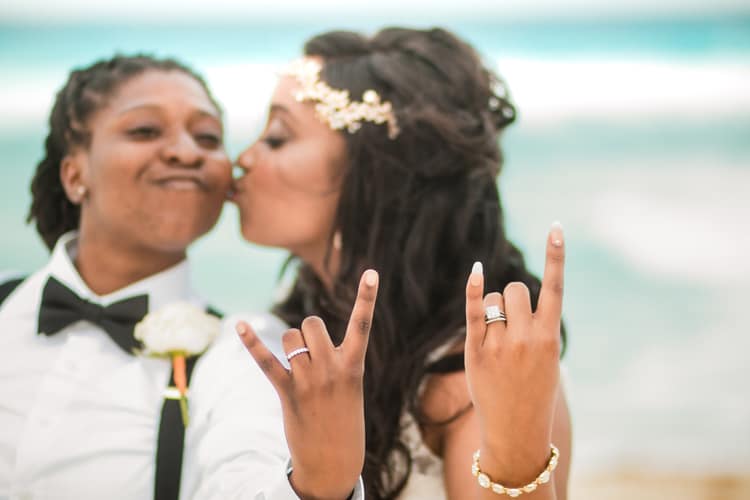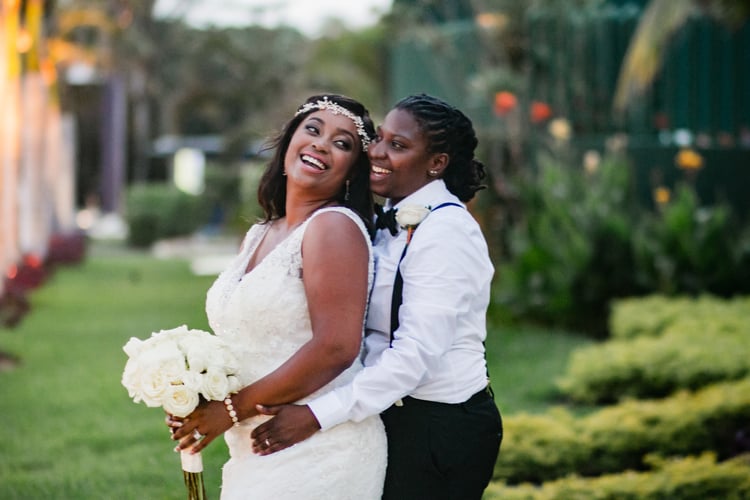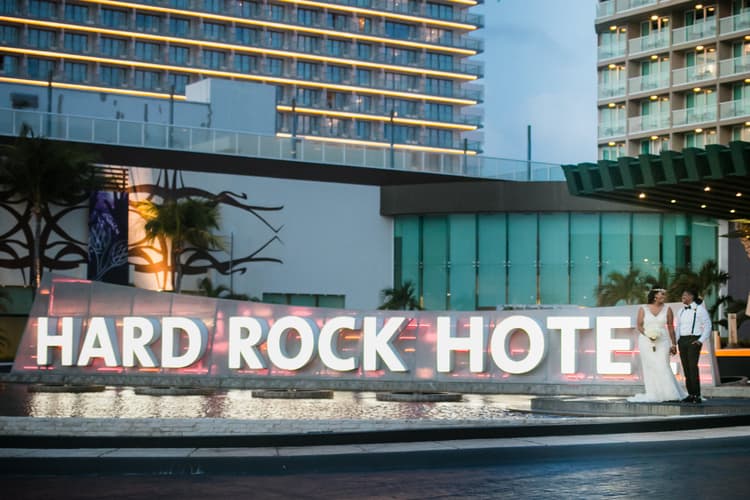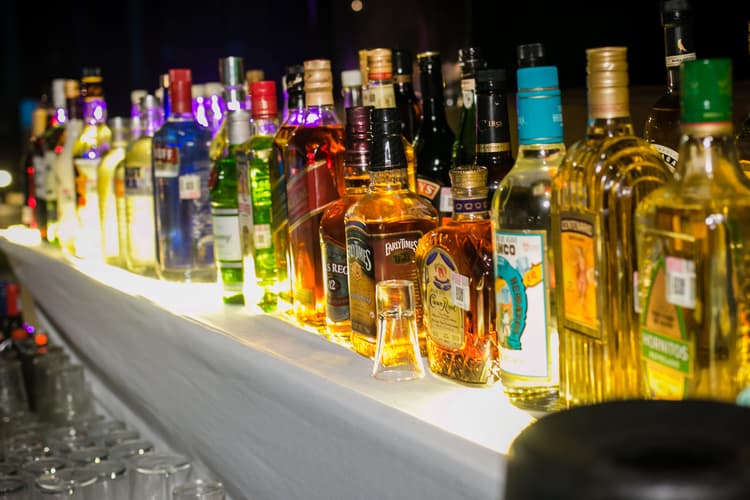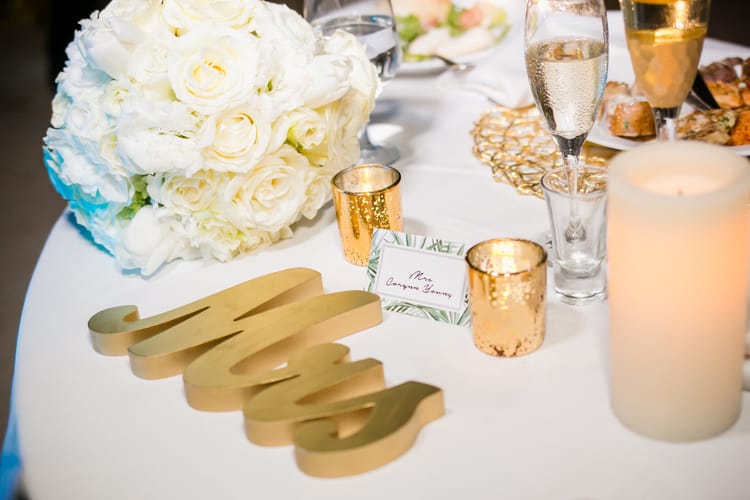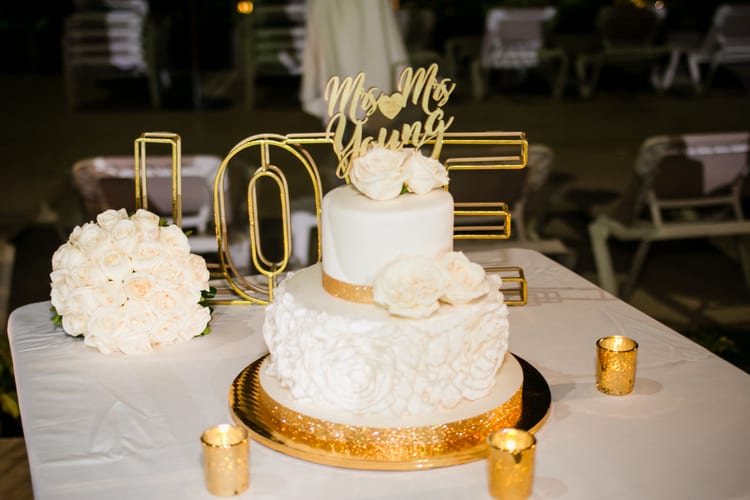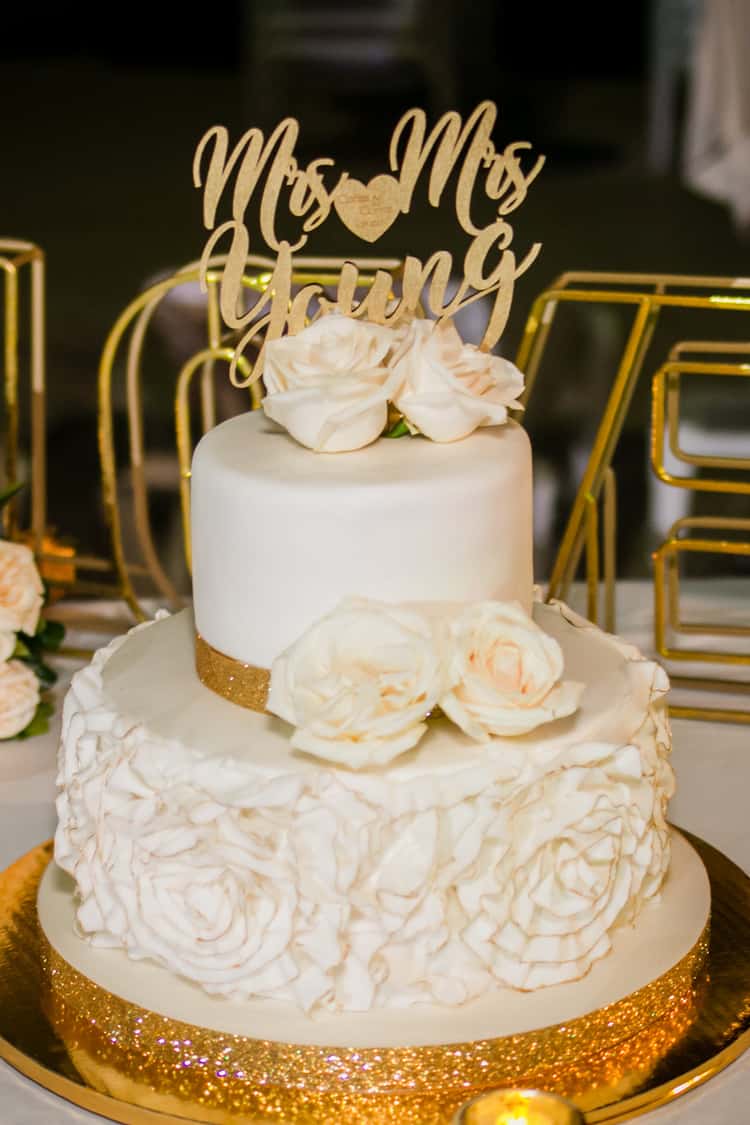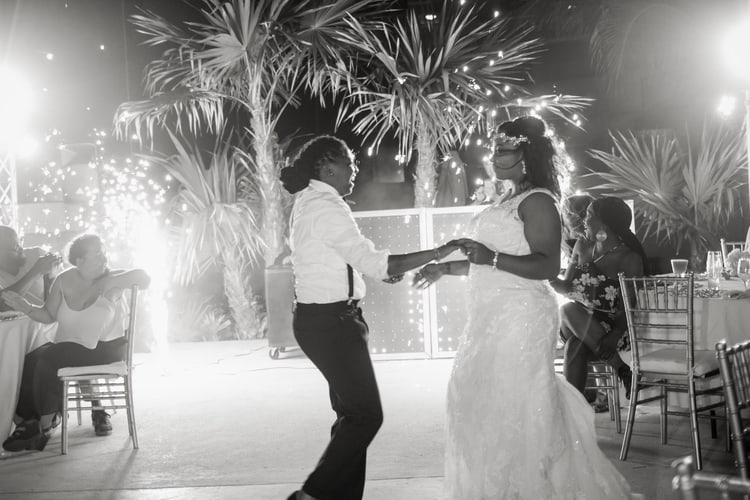 Real Destination Wedding Q&A
Why did you choose to have a destination wedding in Cancun and specifically at the Hard Rock Hotel?
We choose to do a destination wedding because we wanted to spend quality time with all of our family and friends who live in various part of the US. Since travel would be involved for almost everyone, why not pick a location that was worth the trip?! We hosted 35 of our closest family and friends for a wonderful weekend in Cancun, Mexico. The wedding was inspired by our by our love for travel and beautiful beaches. The theme for our wedding was beach glam. The Hard Rock Hotel Cancun provided fun for everyone and all the food and drinks one could ever want. We had an amazing Zipline experience with our guest the day before the wedding. It was an trip to remember!
Let's talk wedding decor. How did you decorate your space for the ceremony and the reception? Was any part of the decor DIY?
For our wedding décor I wanted to keep things simple with a focus on the beautiful landscape and the amazing ocean in Cancun. The colors for the wedding were white and gold. I added a reoccurring theme of palms for a pop of a color. For the ceremony we had all white decor with a palm and ivory floral arrangement on the chuppah. The reception was decorated with white linens and gold accents. I did a lot of DIY for the wedding reception. My pride and Joy though are the gold foiled invitations that I did myself. Our cake was ivory with gold leaf frills…beautiful! We also had a map of Cancun where our guest could leave us a message.
How did you personalize your destination wedding in Cancun?
We personalized our wedding in the music we selected because we're both huge music buffs. We spent months perfecting the perfect playlist. I think that in the songs we choose our personality and love for one another was able to really shine. Our favorite part of the wedding was the first dance. It was perfect and we even ended it with fireworks!!!
Tell us about your destination wedding attire:
When we first got engaged, I started looking for dresses online. I came across a gorgeous Sophia Tolli gown. After researching and finding out the exact style I went to a bridal shop to try it on and I was in love. It was the first wedding purchase I made. I had a gold crystal head piece with gold and crystal drop earrings. My shoes came from David's Bridal and were gold and crystal embellished sandals. Corynn was really easy to dress. The heat was a big concern…so we immediately decided no suit, no vests. So we went with Classic black pants and white dress shirt with suspenders. I loved her look and I know we will like it when we look back later.
How did you meet? Tell us about the proposal.
My wife and I meet in high school. We were in the same history class. We stayed in touch throughout the years and eventually ended up working at the same place after college. When we realized we worked together we went to lunch and the rest was history. We dated for about two years before our first trip to Cancun. On our first night there before we headed out to dinner, Corynn called me out to the balcony to watch the Sunset. To my surprise she got down on one knee with a custom engagement ring, and asked me to spend my life with her. I was in total shock.
What was the most anticipated or special moment of your wedding day?
Saying I do! We had a 14 month engagement so I was just ready to be married after all of the planning and logistics that go along with a destination wedding. I also really enjoyed spending time with all of our guest.
What's your advice to others planning a destination wedding in Cancun?
My advice to all brides it to do what you and your fiancé want. Don't be afraid to speak up and ask for clarity, or request to make changes. This is your day, don't forget to enjoy the moment. It is true what they say that it all goes by so quick so make sure that you take a moment during the day to really sit back and take it all in.
Vendors:
Photographer: Images by Amber Robinson
Cake: Arte en Pastel
DJ: DJ Doremixx
Venue: Hard Rock Cafe Hotel – Cancun
Makeup Artist: Mac Cancun
Florals: Maya Floral
Dress Designer: Sophia Tolli
Decor: Weddings by Zuñiga Productions