Iva and Gustavo's destination wedding wasn't just a celebration of their love, but also the union of two cultures. The bride is a Czech citizen who dreamed of a beautiful beach wedding. Her groom, a Costa Rican citizen who knew there was no better place to make her dreams a reality than the gorgeous shores of his native country. Since they both lived abroad, they enlisted the help of a wedding planner to design a modern beach wedding in Costa Rica that weaved in the bride's cultural traditions. The results were amazing. A huge thanks to the talented Sylvia Guardia, for sharing these awesome photos with us.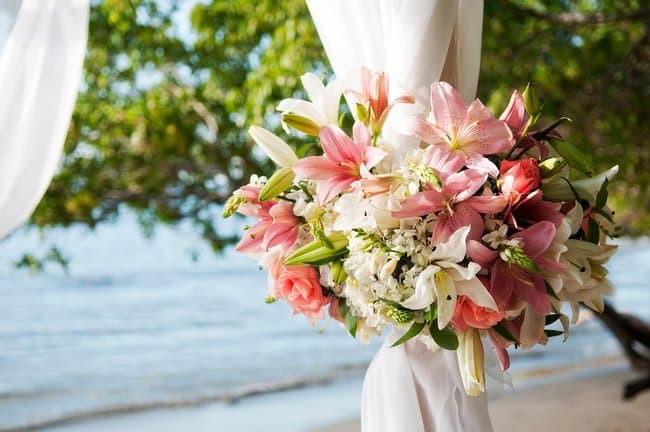 From the Groom:
"My wife's dream wedding was on the beach and I'm from Costa Rica, so knowing how amazing our beaches are, Costa Rica was the best option. Artflower handled the flowers specifically. I have to say they did an amazing job. The flowers looked like they were freshly cut even in the hot humid Guanacaste weather."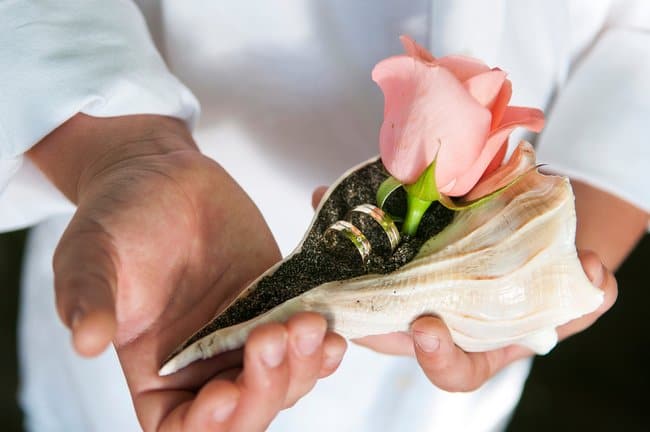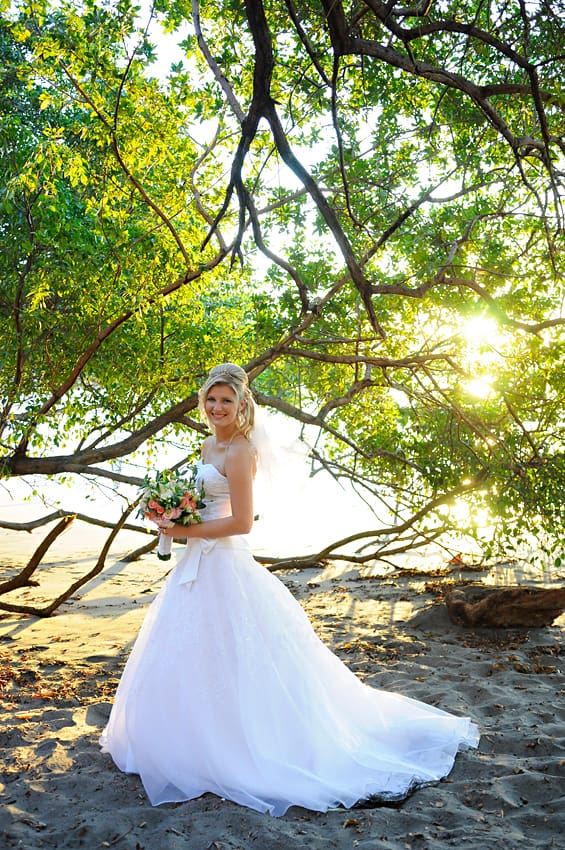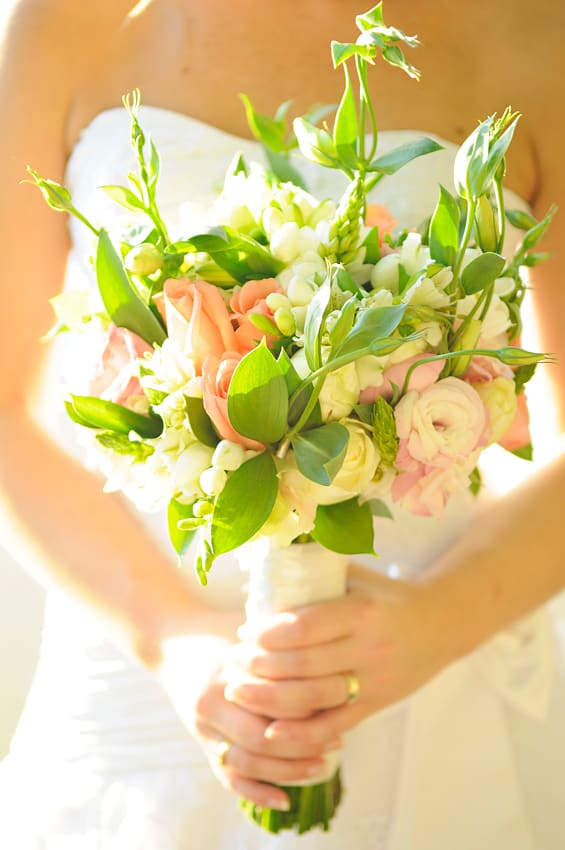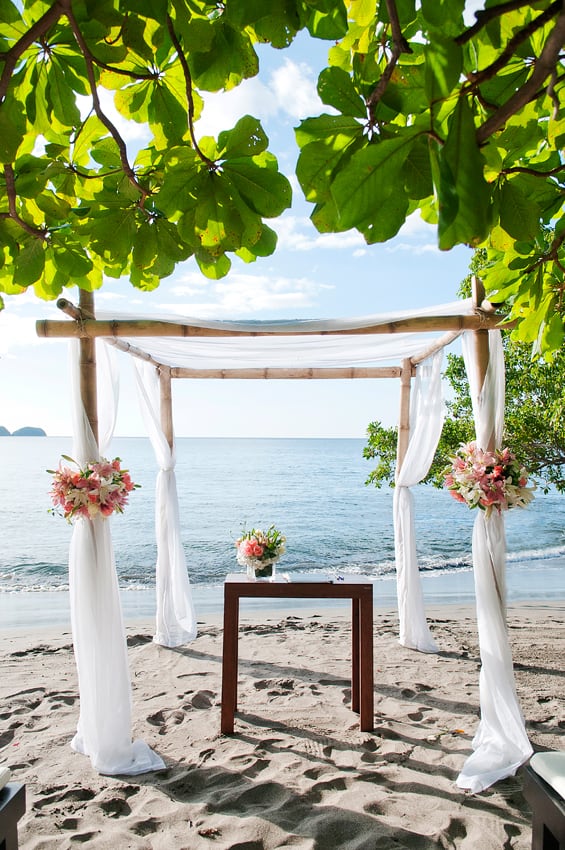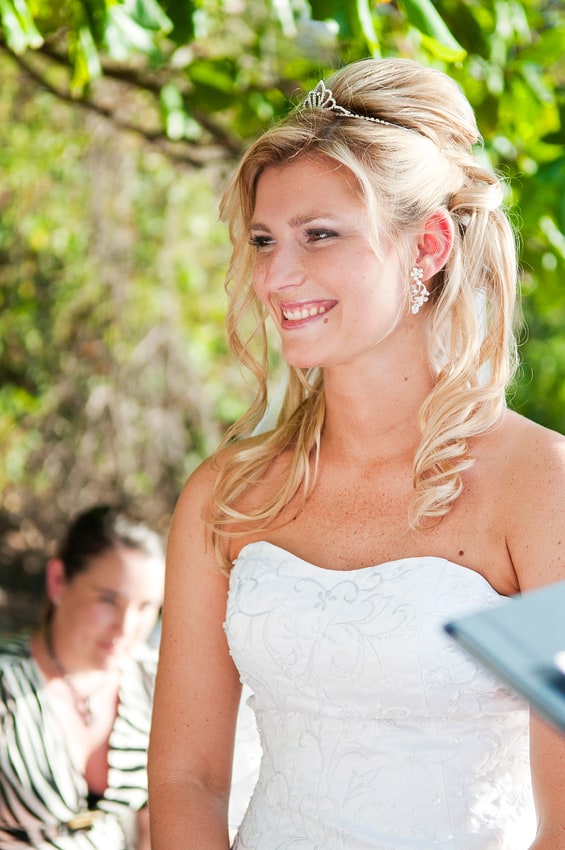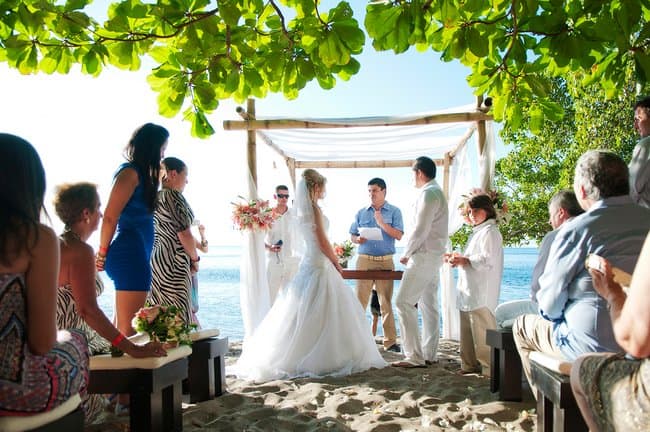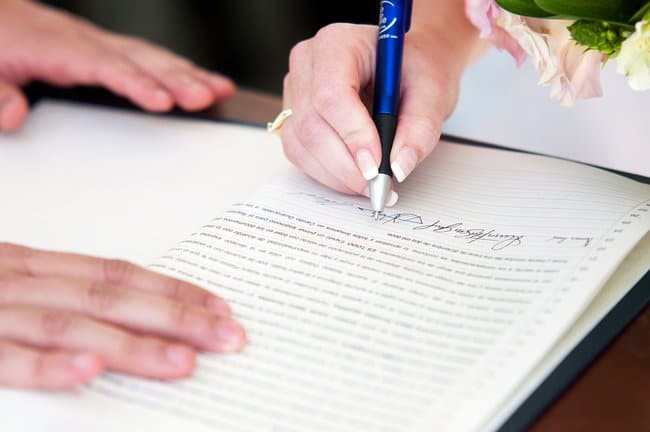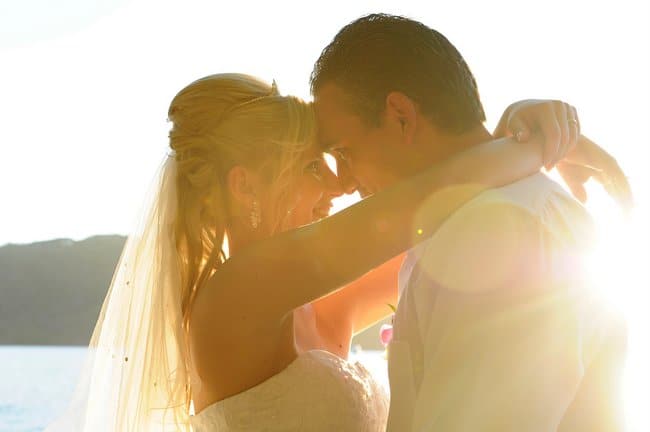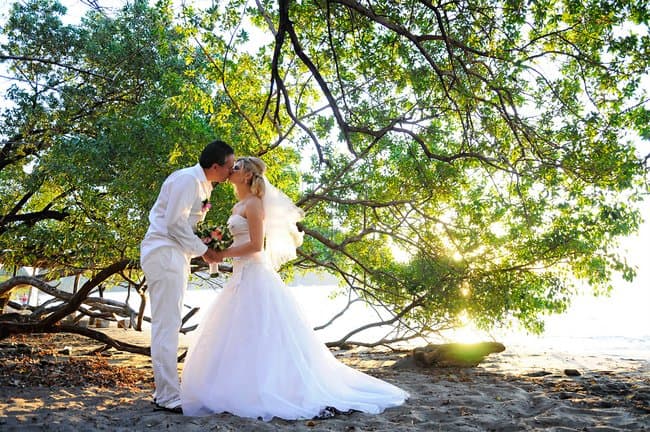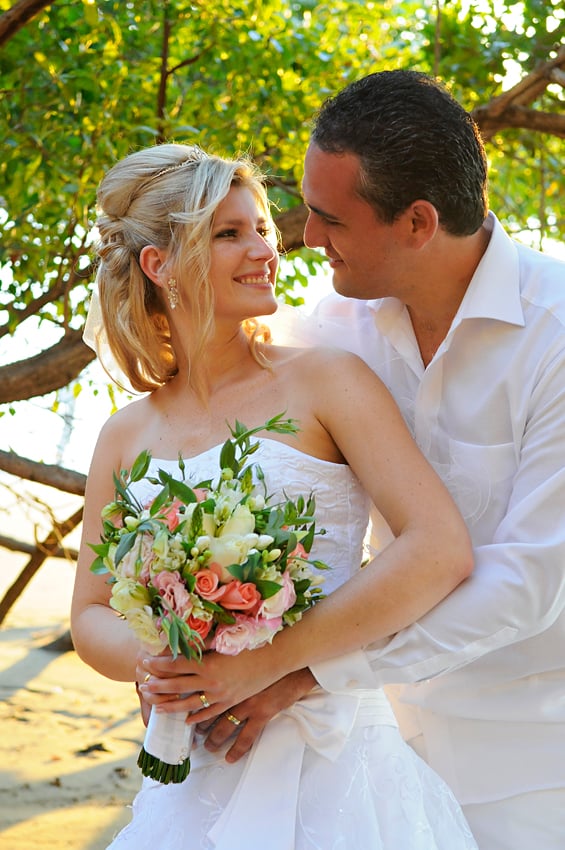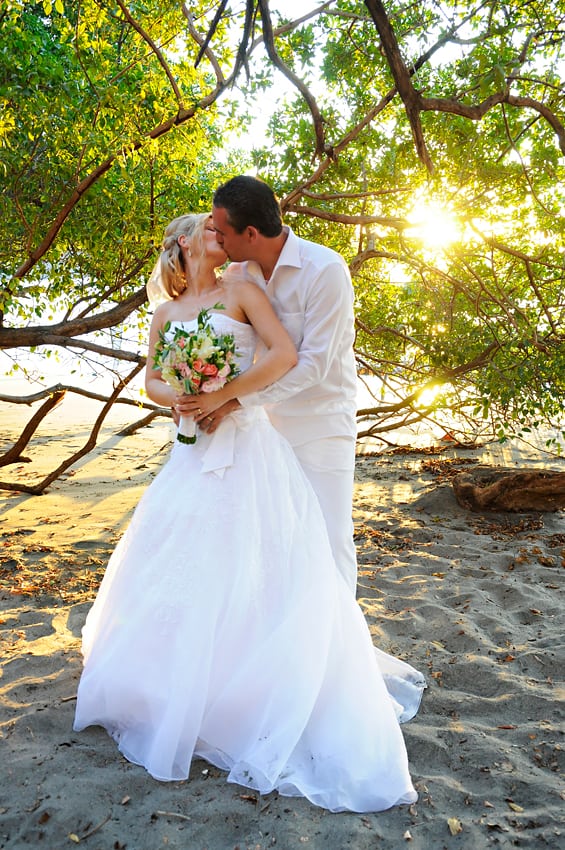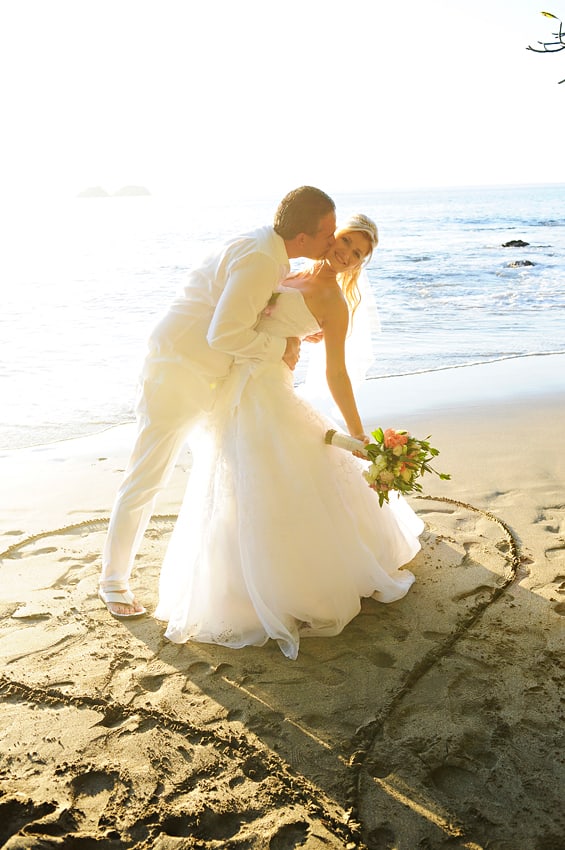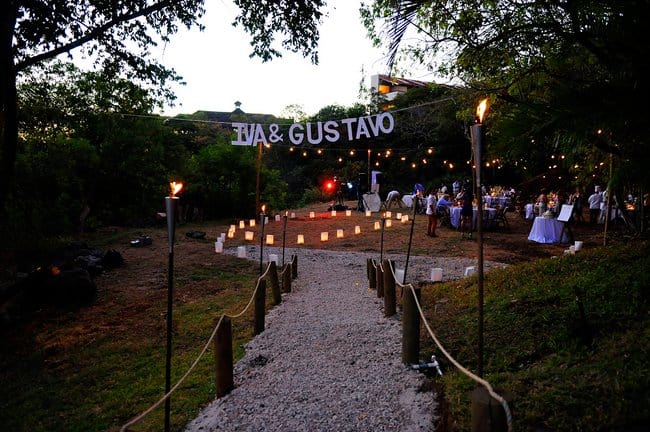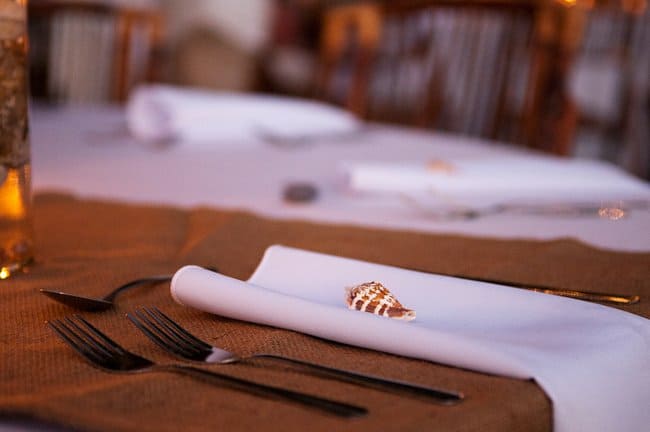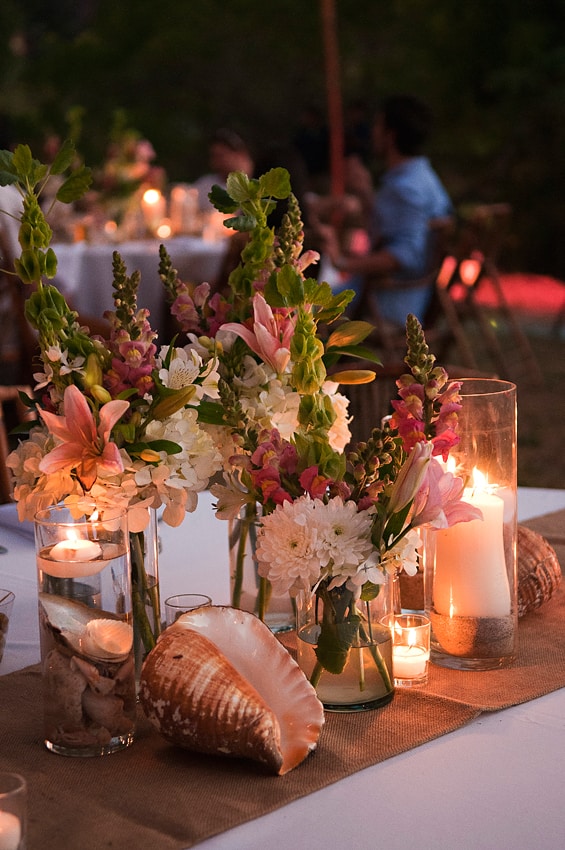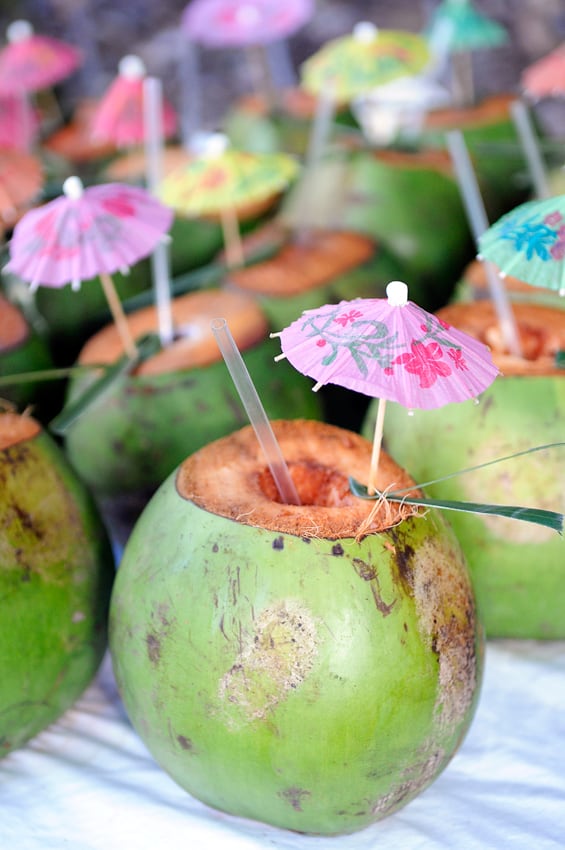 The Groom said: "We included special Czech wedding traditions, such as the dinner soup with a hollow spoon, breaking a plate for good luck and a cookie on the wedding memory."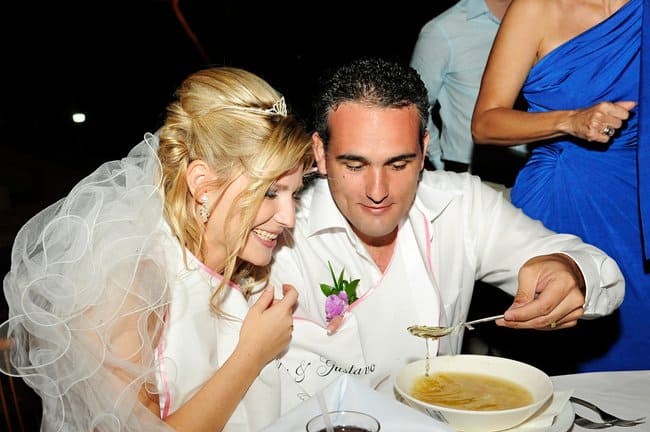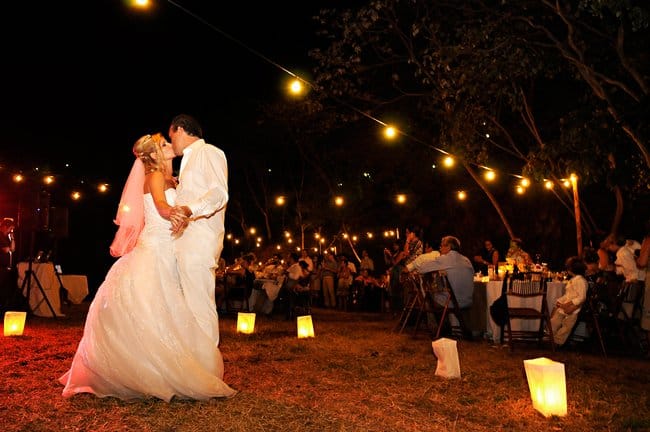 The Groom told us about their trash-the-dress shoot: "My wife loves horses so it was her dream to have pictures taken on horses with her wedding dress, and Sylvia was able to capture this moment in a way I would never believe – this was a very special moment for us."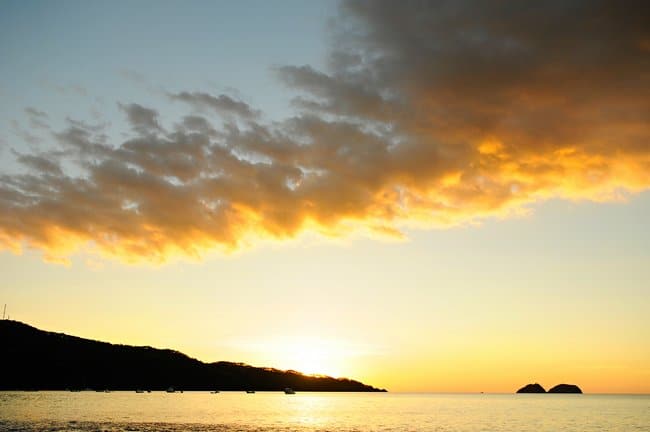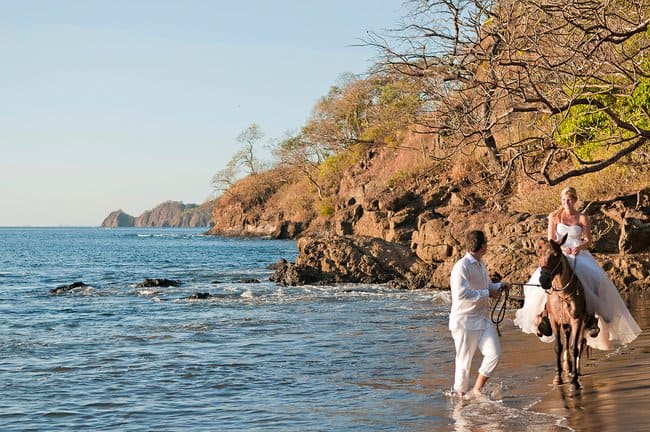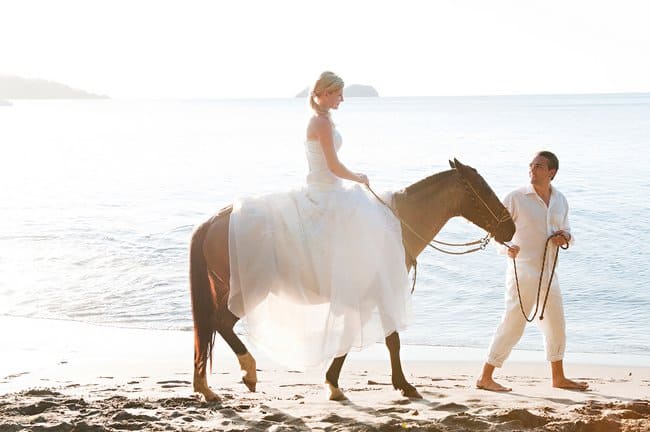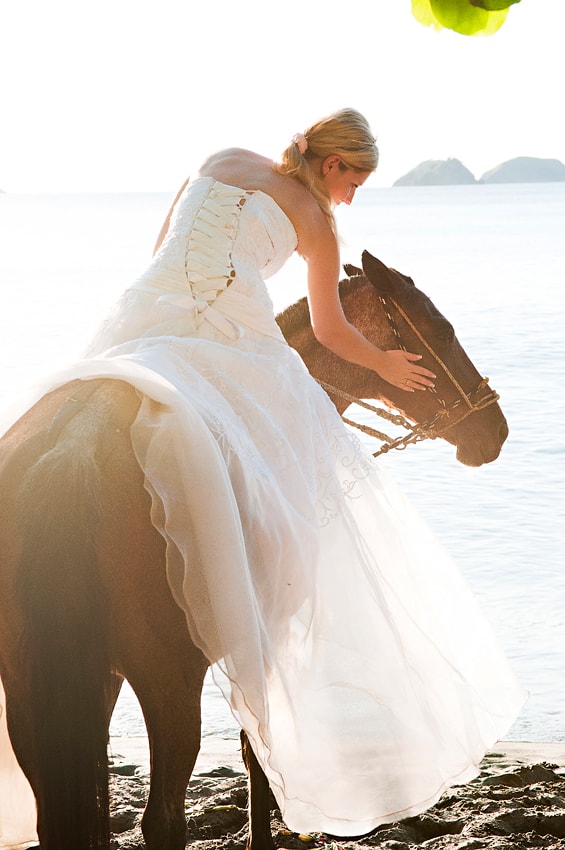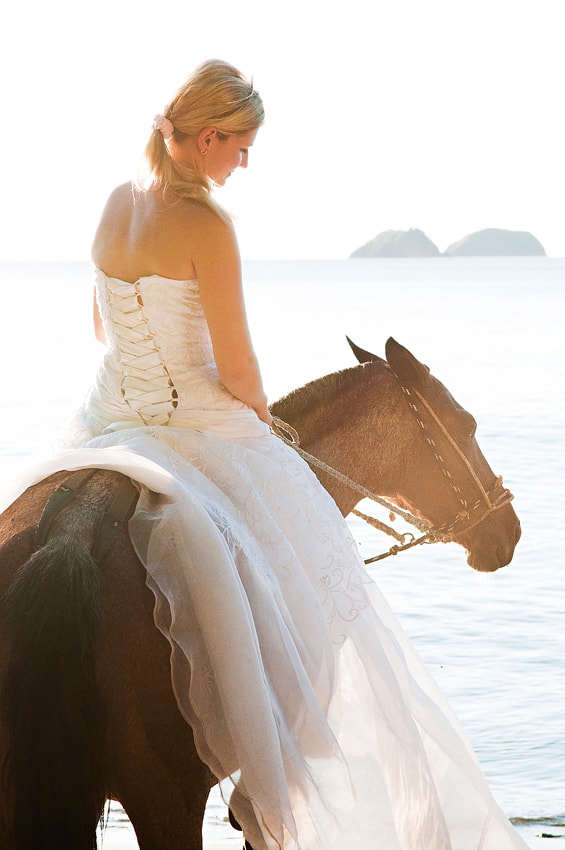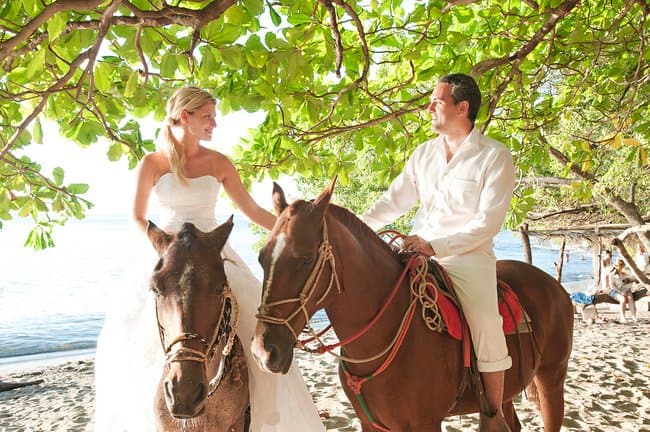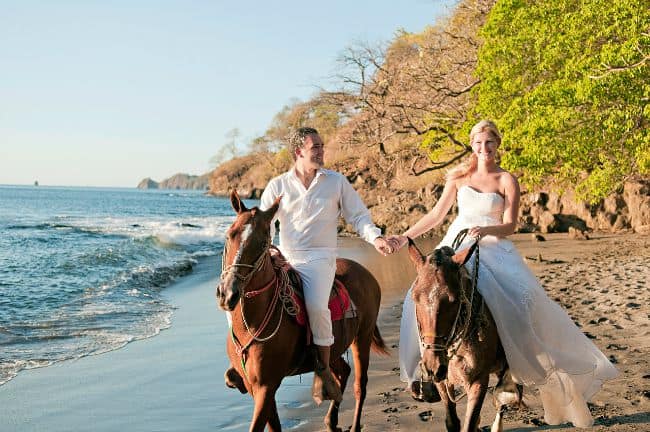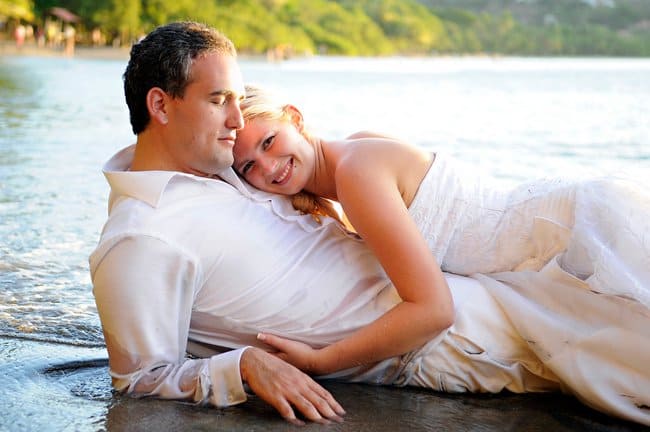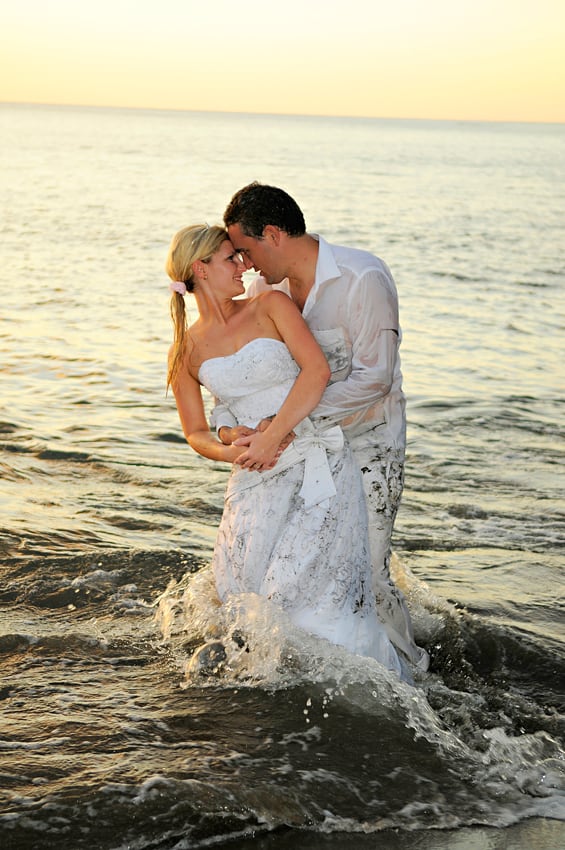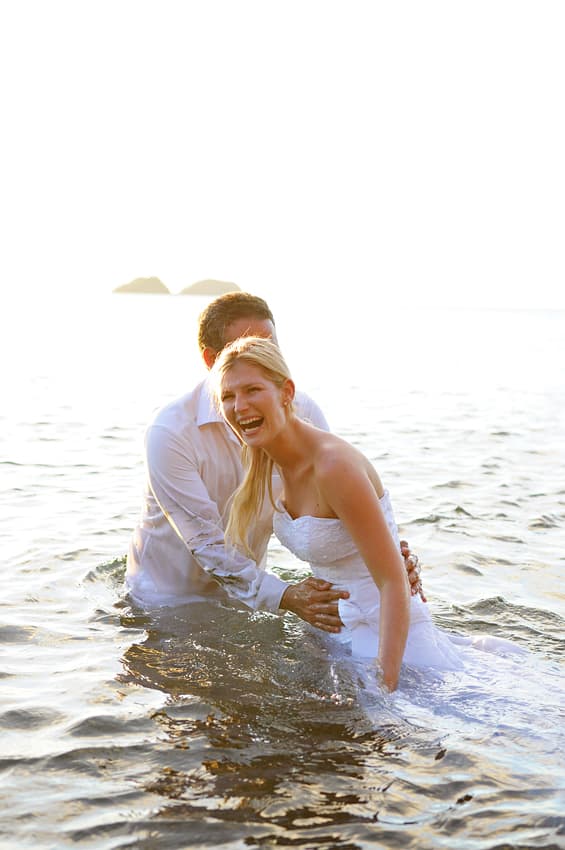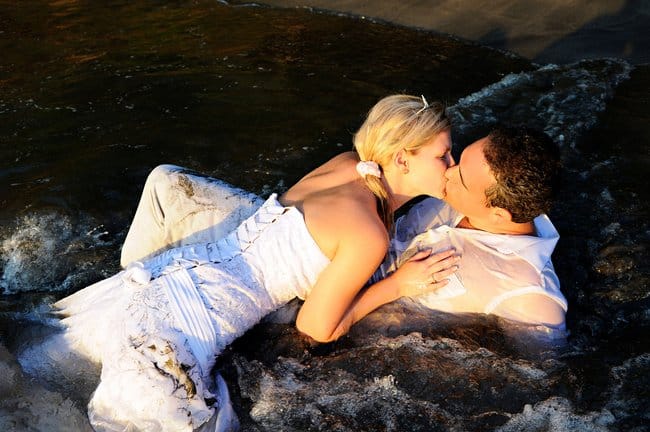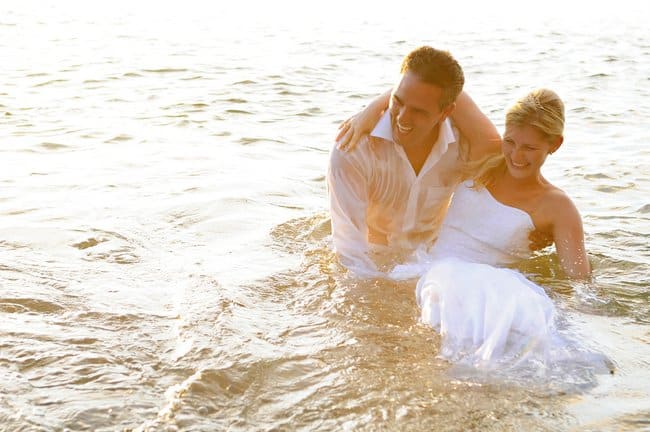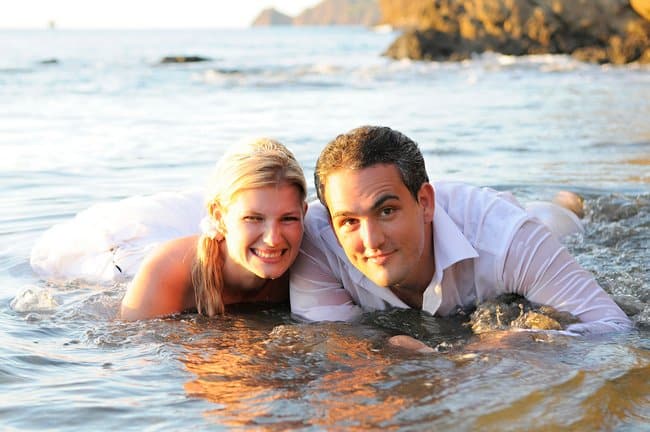 Real Destination Wedding Advice from the Groom
What was your favorite part of having a destination wedding?
For my wife, having the opportunity to have a beach wedding, and nice tropical weather because it's winter in Prague at this time so it is very cold. And the exchange of different cultures.
What's your advice to couples planning a destination wedding?
What worked for us was 100% trust in our wedding planner. We live abroad so it wasn't easy to fly out and coordinate the activities. It was amazing not having to worry about anything especially because she has a lot of experience. We just told her the colors we wanted and selected from a catalog she had. From that moment on we didn't worry about anything until we arrived in Costa Rica and everything was magical. For us the key is a good wedding planner that can handle all the details for you. In our case, I was organizing the wedding because my wife didn't know anything about Costa Rica. And you know how dangerous it can be to have a man organizing the dream wedding of his wife!
Vendors:
Photographer: Sylvia Guardia M
Venue: Hotel Villas Sol Playa Hermosa
Flowers: Artflower
Planner: Roberta Odio & Bambu Weddings
Bride & Groom Attire was purchased in the Czech Republic