So you just got engaged and you've decided on a destination wedding – but now what? Once the excitement wears off, there's a good chance that you'll feel at least a little overwhelmed by the possibilities and list of to-dos.
To help get you started, I enlisted the help of the pros at Love at First Site who have over 150 destination weddings under their belt. They compiled this awesome list with their Top 10 Destination Wedding Ideas & Tips to help newly engaged couples like you plan the stress-free wedding of their dreams.

Top 10 Destination Wedding Ideas & Tips
1. Consult an Expert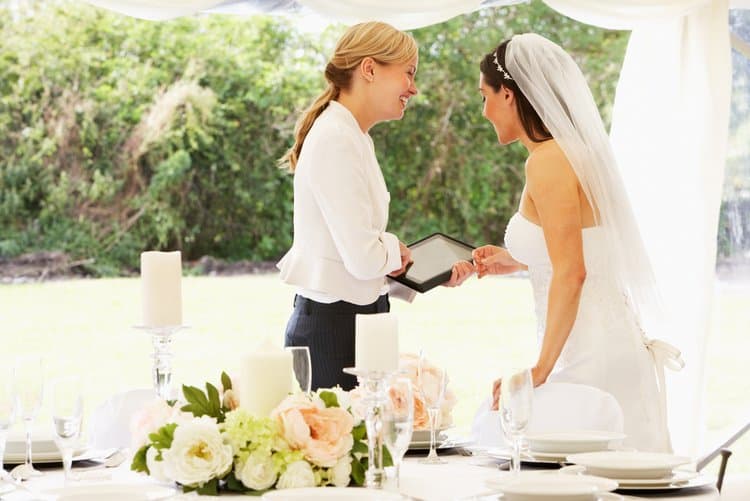 Find a Destination Wedding Specialist who can help walk you through the process and explain the ins and outs of a Destination Wedding. Ask around to see if anyone has a referral, check out blogs and websites and speak to them to get a feel for how you would work together. You will be working with them right up until the wedding, so you want to make sure it's a good fit.
2. Do not open the discussion up to too many people
We love our friends and family and obviously want to include them in such a huge decision, but be careful about making it a group vote. At the end of the day, people will have varying opinions and you don't want to inadvertently offend someone because you didn't choose their top pick. This is your wedding day and you need to find your perfect Destination Wedding location.
3. Pick a resort that meets your needs, not just your budget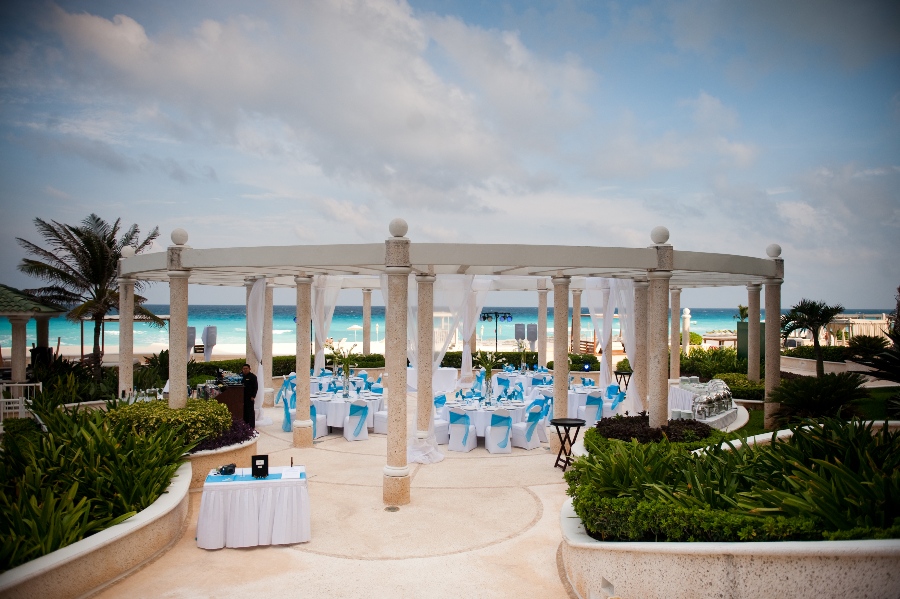 When choosing a location for your dream wedding, think about what you want your wedding to look and feel like. Once you have an idea of your expectations, you can start to look for a resort that will check all your boxes and fall into a budget you are comfortable with. If you start with the budget, you may be disappointed with the wedding offerings.
4. Have a site inspection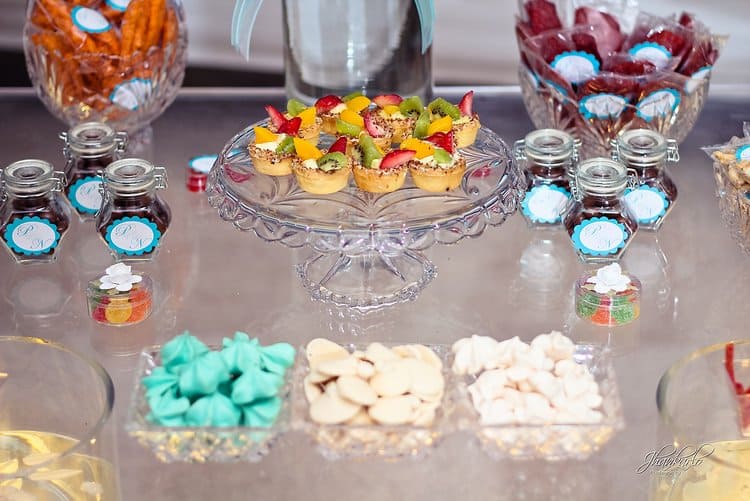 You would never choose a wedding location in your hometown without visiting it and we think the same applies to your Destination Wedding. By planning a site inspection, you can meet the onsite wedding team, see the locations from every angle, and experience the food and service. The onsite Wedding Coordinators love meeting their couples as well and it helps build a strong relationship with them. A site inspection is also a helpful tool when choosing resorts and you can compare multiple properties to find the right one.
5. Buy a Bridesmaid dress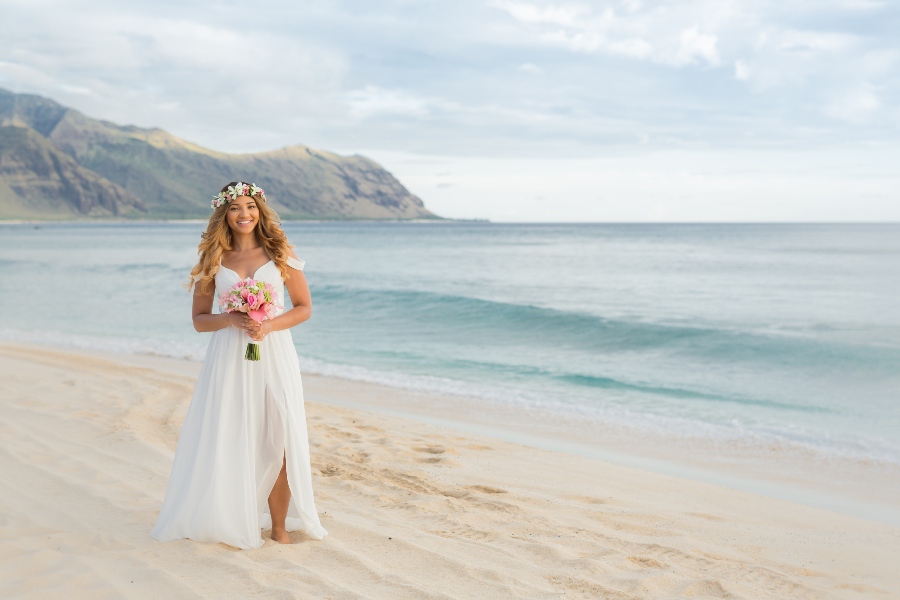 A great way to save a bit of money is to buy a bridesmaid dress in white or ivory. They are usually lighter than a traditional wedding gown and perfect for a beach wedding.
6. Hire a DJ at home or be your own DJ
Rather than hire a DJ in destination, you can arrange for a local DJ (or you can work on this if you have time) to create your wedding playlist before you go. Just load it up to an iPad/laptop/phone, connect it to the venue's sound system, and you're good to go!
7. Give your guests as much notice as possible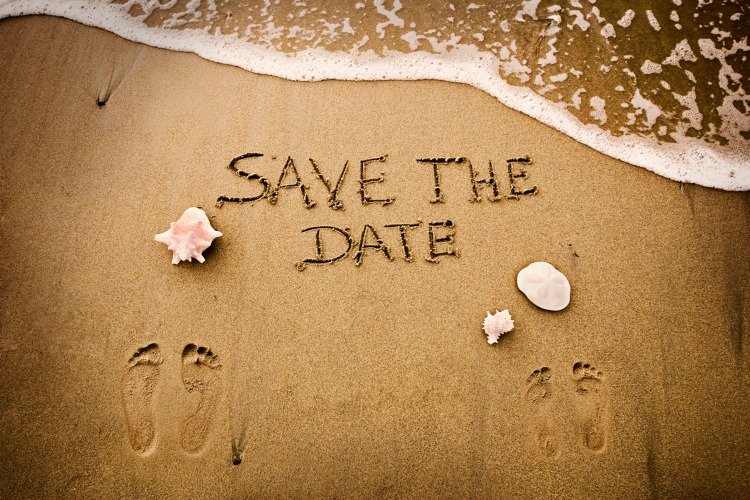 Your loved ones will want to be there for your special day, so try to give them as much time as you can to save up and coordinate their schedules. Not everyone will be able to attend your Destination Wedding, so be prepared and try not to take it personally.
8. Organize a Travel Group
Keep things simple for your guests and start a group booking. Many tour operators have great perks for wedding groups and it will also save your guests time to have all the research done for them in advance.

9. Use your onsite wedding coordinator's expertise
The onsite wedding coordinators see multiple weddings every week. Ask for their input! Ask them about their favorite weddings, what they would do themselves, favorite locations, etc… You never know what hidden gems they will offer up!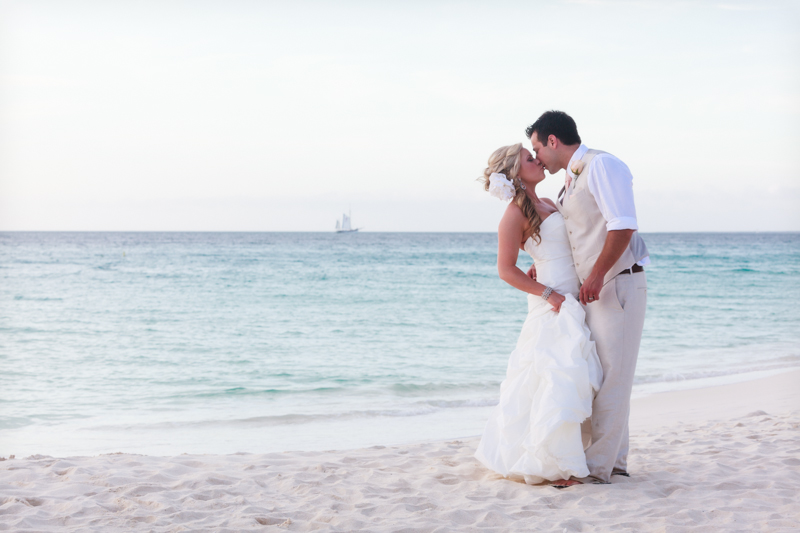 10. Use the local beauty
Many resorts are beautifully designed and decorated already, use this to your advantage! Local trees and flowers can enhance your wedding décor without breaking your budget.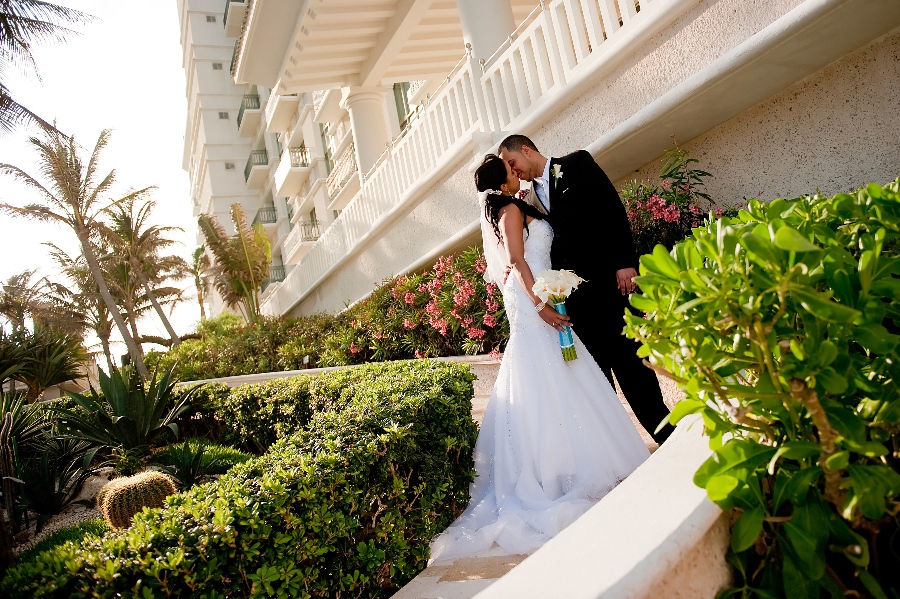 If you want to get more information on destination wedding travel, group bookings, or site visits from the team at Love at First Site, you can visit their website.
Disclosure: This post was sponsored by Love at First Site Weddings. See Disclaimer.