It goes without saying that the 2020 pandemic has tested us all in ways we could have never imagined. When faced with unexpected challenges, hardships, and uncertainty, do we choose positivity and love? For Alison and Cody, the answer is YES! When COVID-19 was just starting to become part of a global conversation, this couple's destination wedding was at risk of being canceled altogether.
When they arrived in Grand Cayman, they were told that their March wedding may have been the last of its kind for the year. Since then, we've heard from so many couples who have had to cancel or postpone one of the biggest days of their life, and our hearts go out to them. But this story had a happy ending.
Despite several last-minute changes, a shrunken guest list, and a boatload of stress… Alison and Cody pulled off a memorable wedding in Grand Cayman they'll cherish for a lifetime. These two are proof that life will inevitably be full of ups and downs, but as long as you have your health, your family, and your friends, everything will be okay. The bride was gracious enough to share her very personal story as well as gorgeous photos captured by their photographer, Rebecca Davis.
Here's more of the story in the Bride's words:
"The last wedding? We were told our wedding could be one of the last of 2020. And it's only March.
The day was a year and a half in the making (10 years, actually. It was the weekend of our 10th anniversary).
We had coordinated a week-long destination wedding in Grand Cayman with almost 50 guests flying in from all over the United States and beyond. I had every detail planned to ensure once we arrived on the island there wouldn't be anything to think about. But the first indication that you can't plan everything came about a month before we left. Our bridesmaid and flower girl dresses had been delayed because Chinese factories were shut down due to something called coronavirus. We found replacement retail dresses and started packing.
Then my grandmother canceled because she was nervous about traveling with the spread of COVID-19. Next, a pregnant bridesmaid was told not to travel because of the uncertainty. We revised the processional and seating charts, and a week before the wedding day boarded a plane to Grand Cayman with our one-and-a-half-year-old son. Even if it was just the three of us, we were going to get married.
And then my fiancé's parents got the flu and told us they wouldn't be able to travel. We told the wedding planners and venue we had no idea how many people were actually going to make it. Until guests landed, there was no guarantee they would attend.
Come our wedding day, we were short two bridesmaids, a flower girl, our officiant, my grandmother, the groom's parents, and numerous other friends and family.
But we had 30 other incredible individuals there to celebrate with us. We felt so fortunate that after all of the time and planning we wouldn't have to postpone. As we stood at the altar, live streaming with friends and family back home, our son sat content just behind me and filled a bucket of sand over and over as we read our vows in front of an old friend standing in as our officiant. We partied all night, oblivious to the chaos of the world.
The next day the reality of the situation finally dawned on me. The restaurants and resorts were all closing. The island asked everyone who is not a permanent resident to leave. We couldn't file our marriage license because the offices were closed down. If we didn't go now, we might not be allowed to return home.
We spent our 10-year anniversary making the 12-hour trip from Grand Cayman to California, feeling lucky to make it back into the states. Our honeymoon was spent quarantined at home with our stir-crazy baby boy. But it was absolutely perfect. Once the craziness settles, we'll figure out if we're actually married, plan another honeymoon, and get back to life.
My heart breaks for the couples who won't be able to have their wedding day. I can't imagine having to cancel or postpone after all of the stress and planning that goes into it. I am so grateful for the version we had. For all of the individuals who made the trip, not knowing for certain that they would be allowed to return home after. And, of course, for my husband (actually, still husband to be) for being with me through the unexpected- no matter what. Because that is what marriage is all about."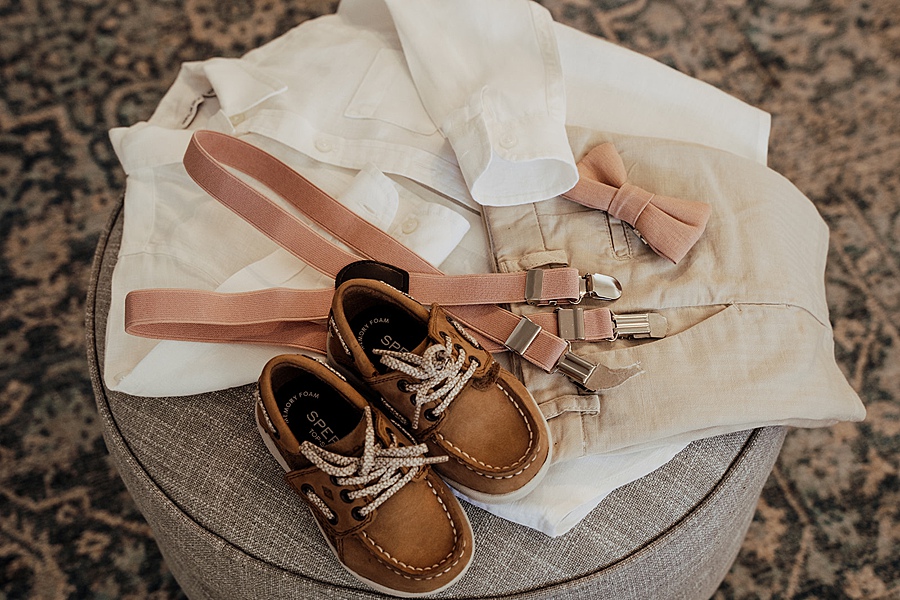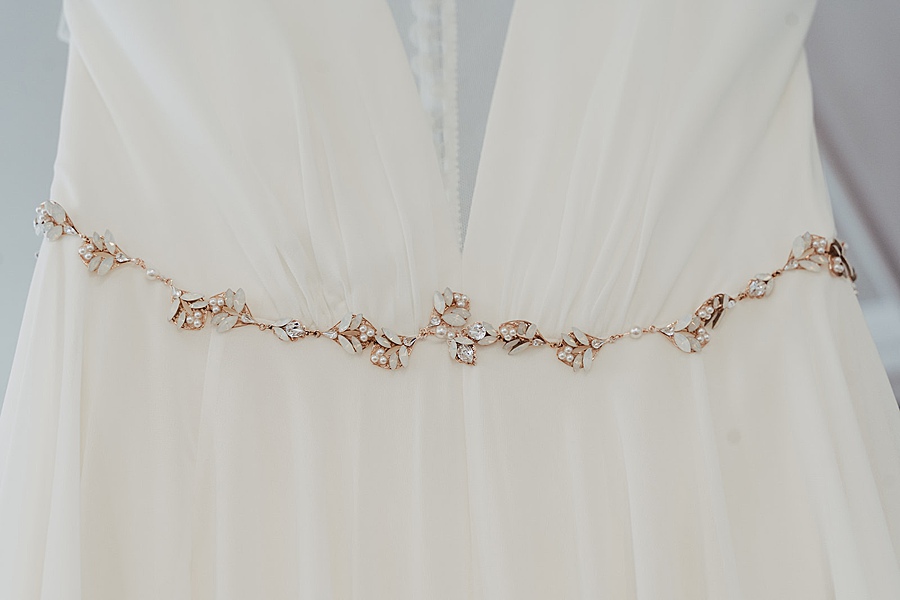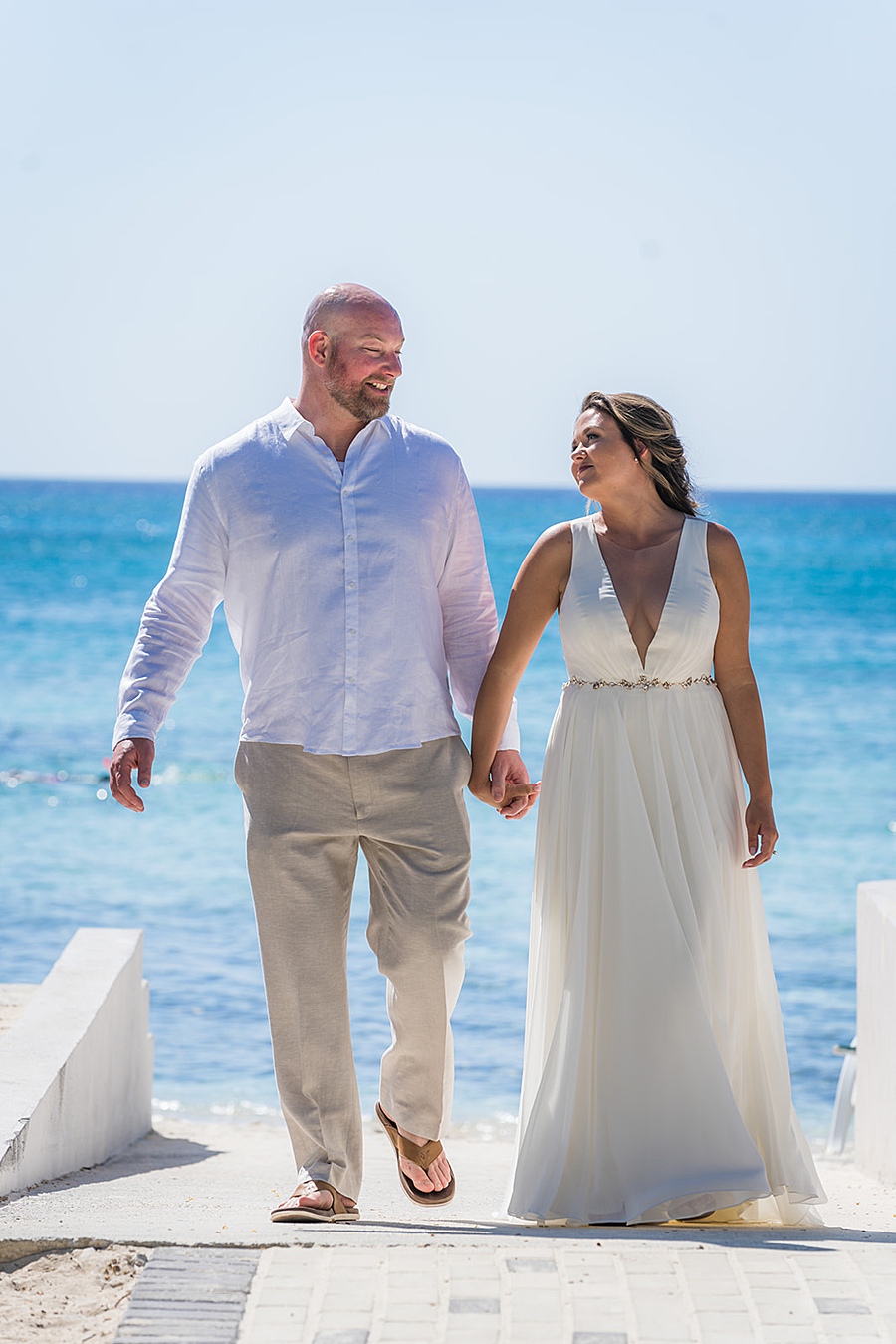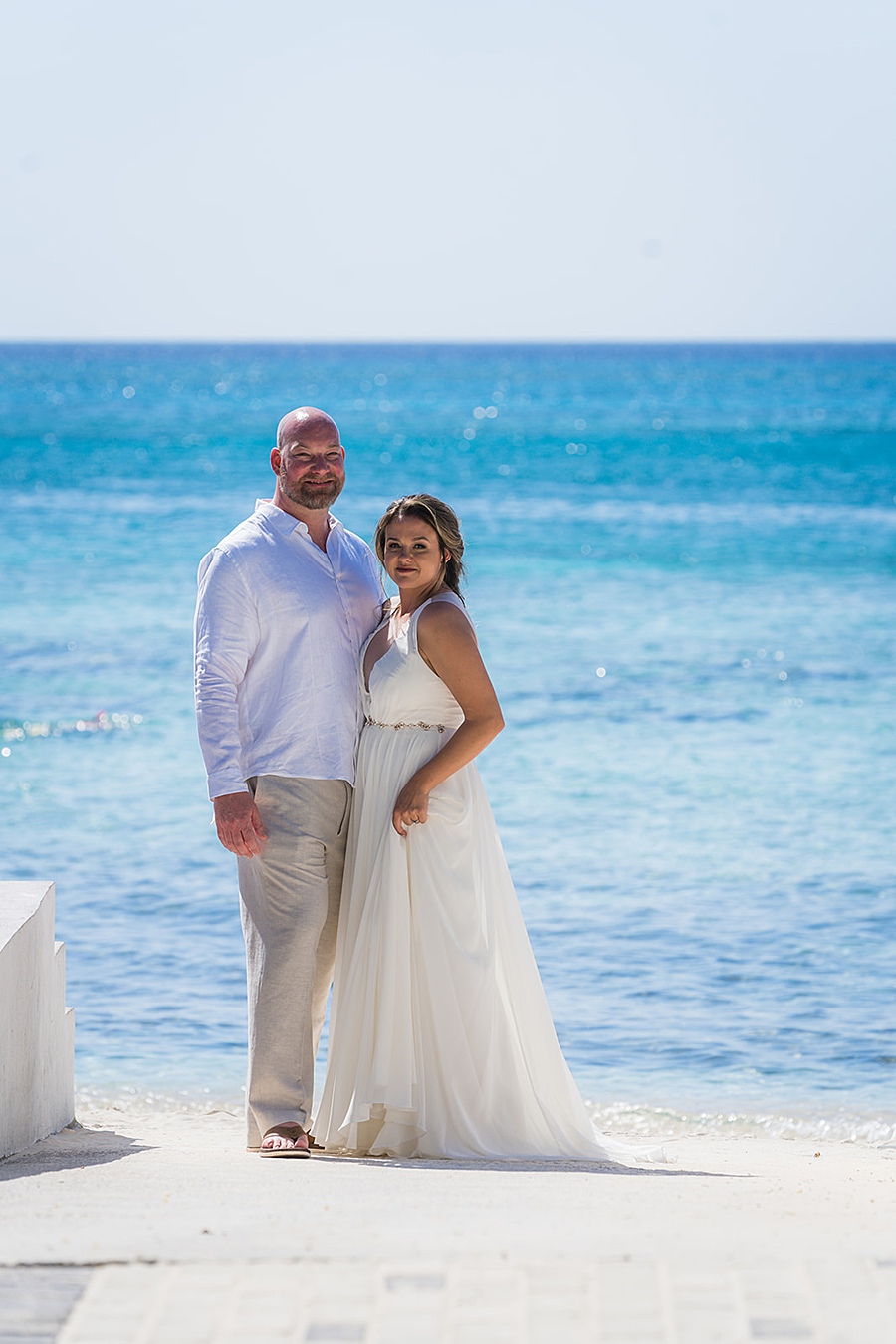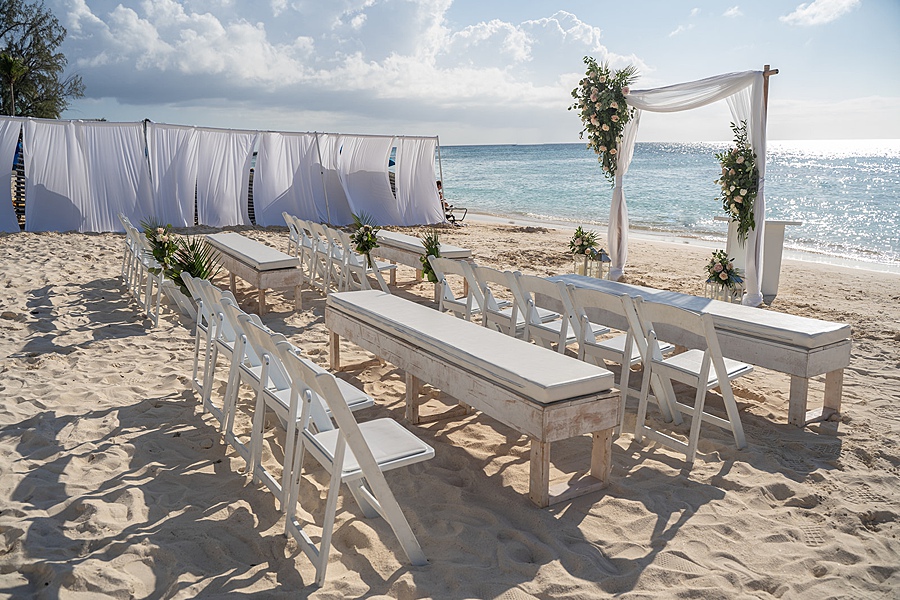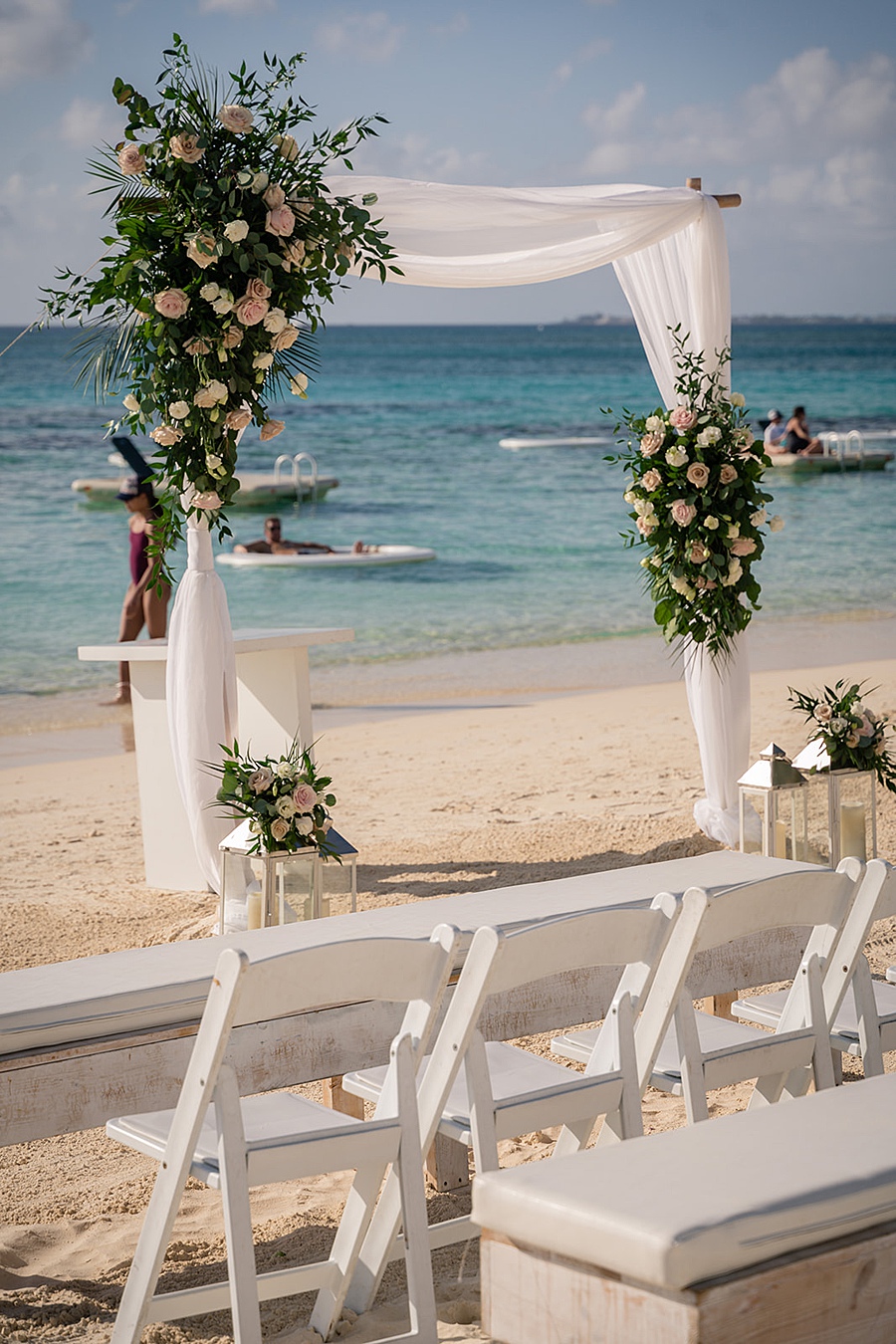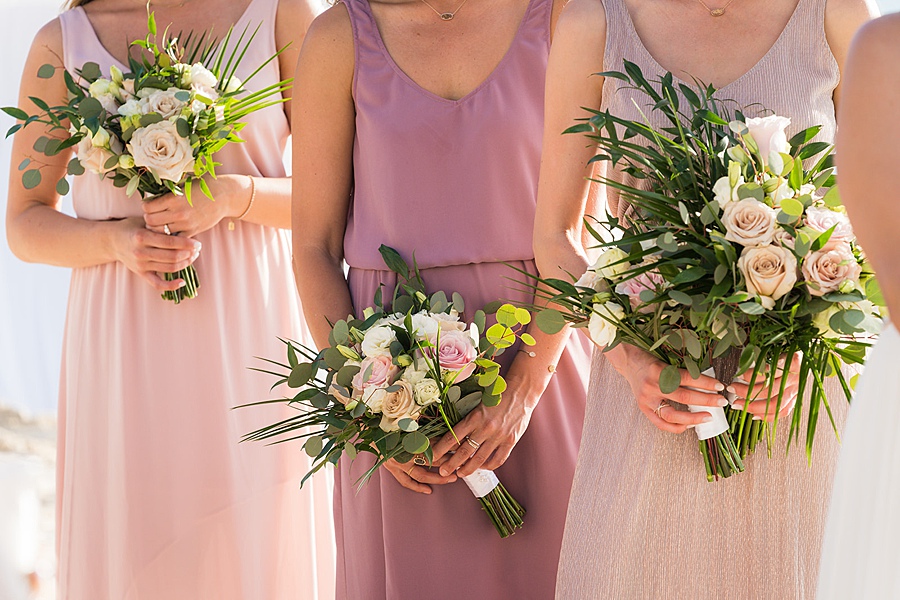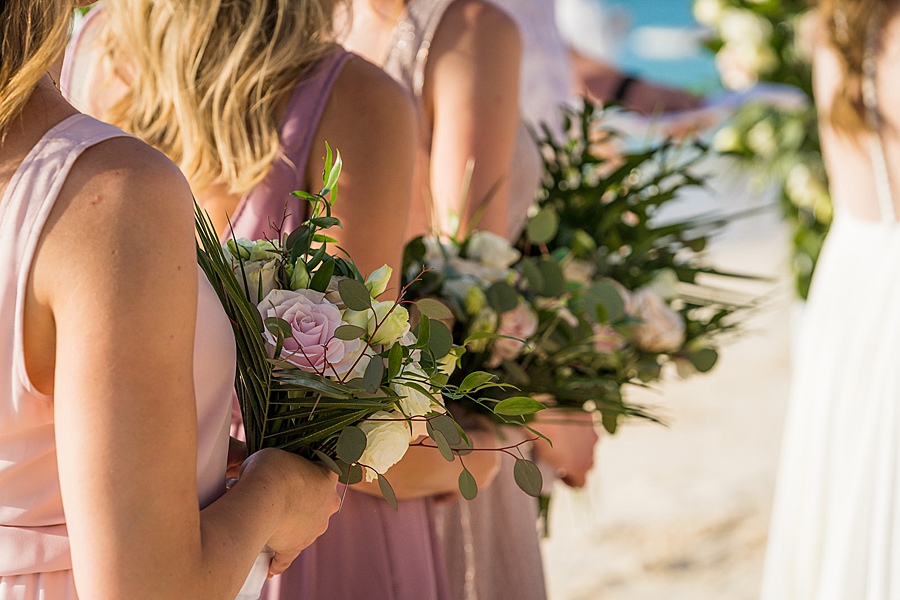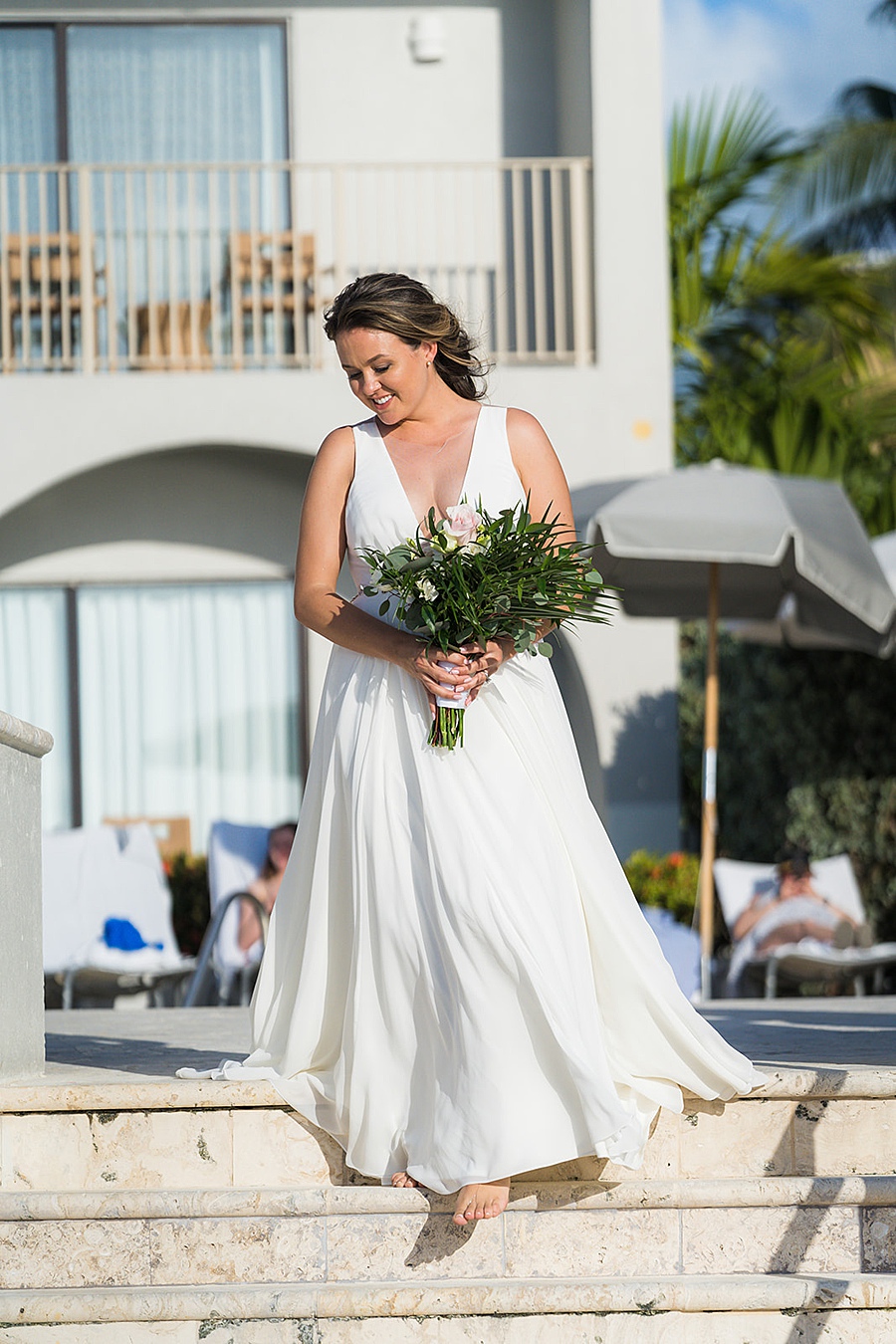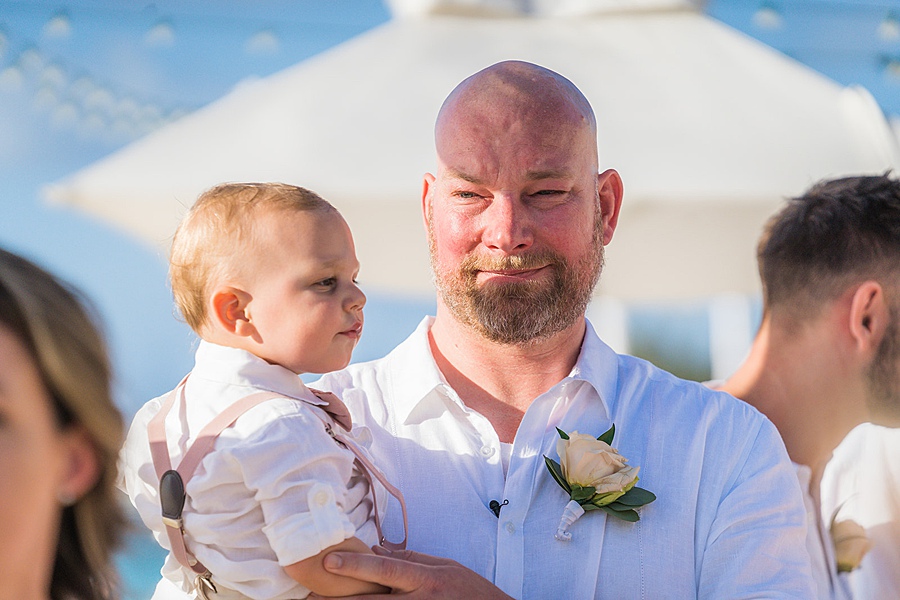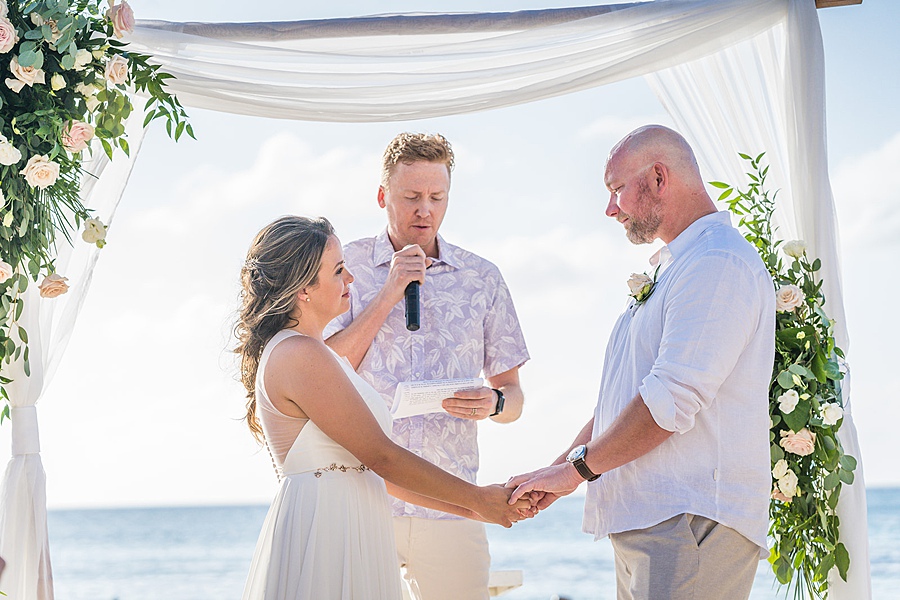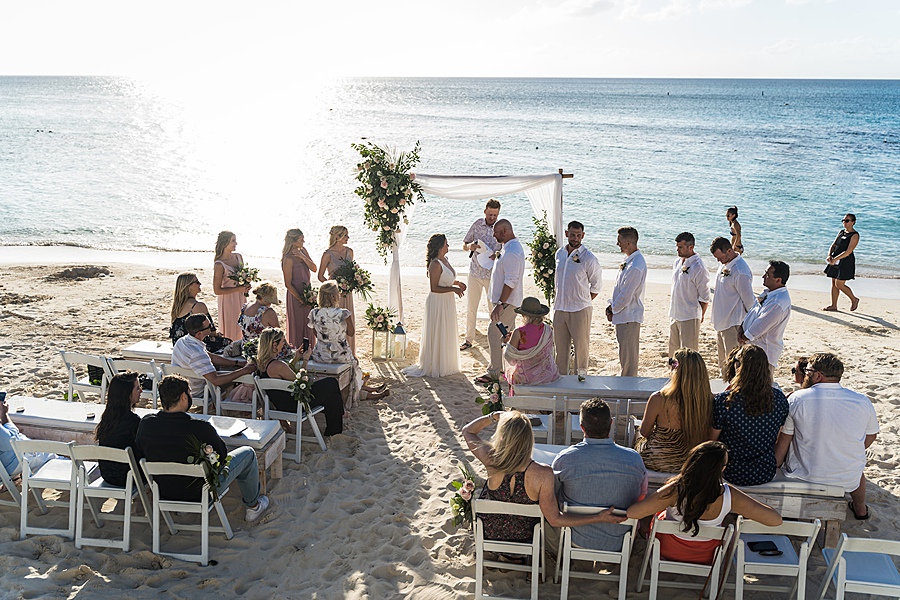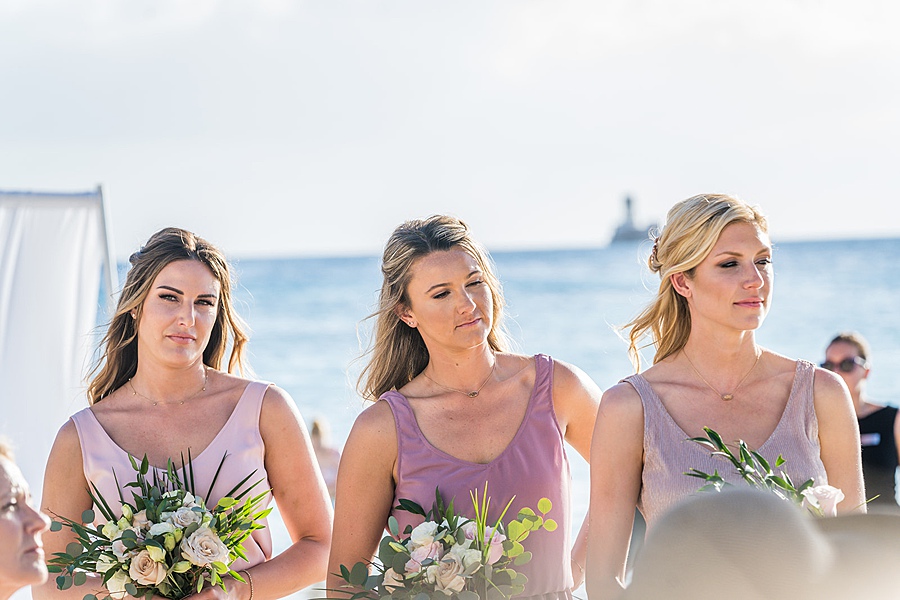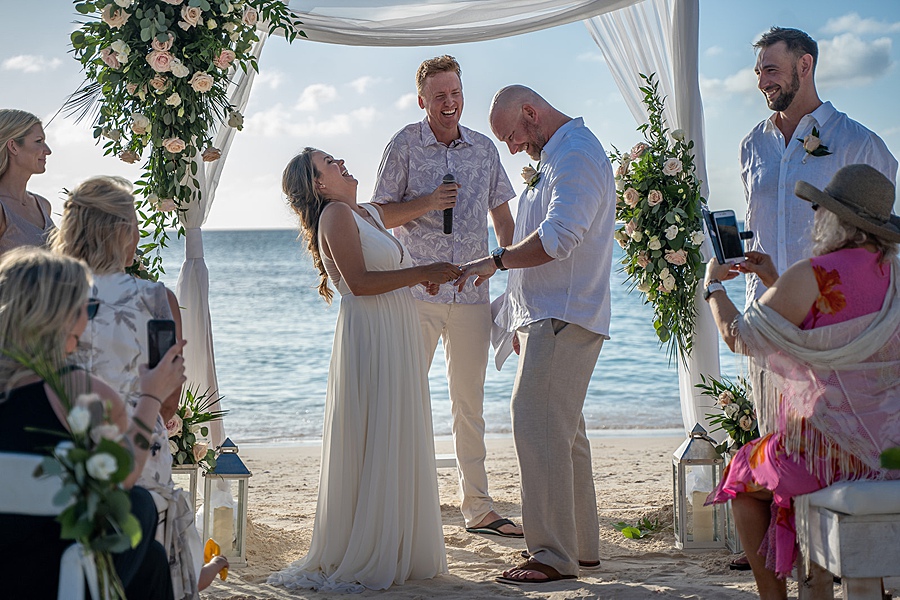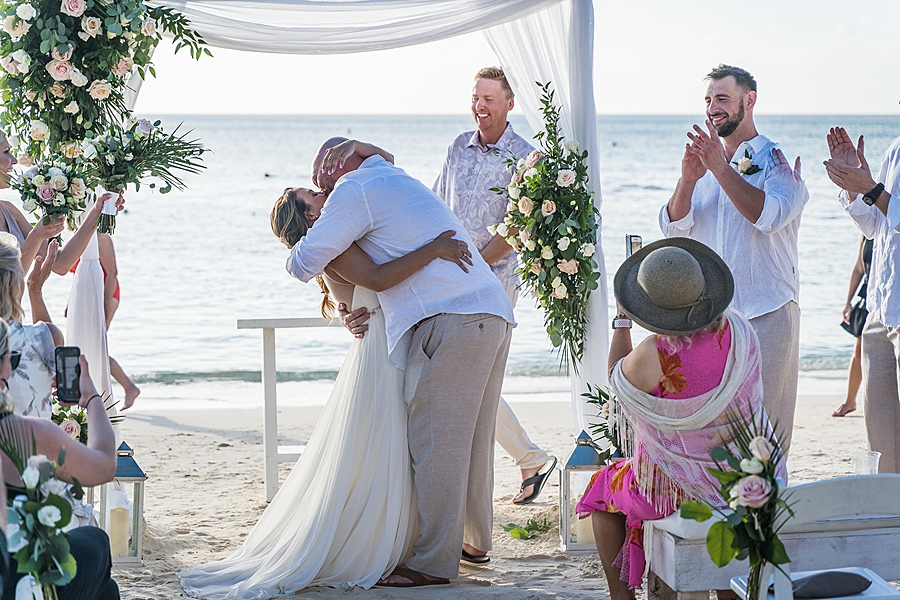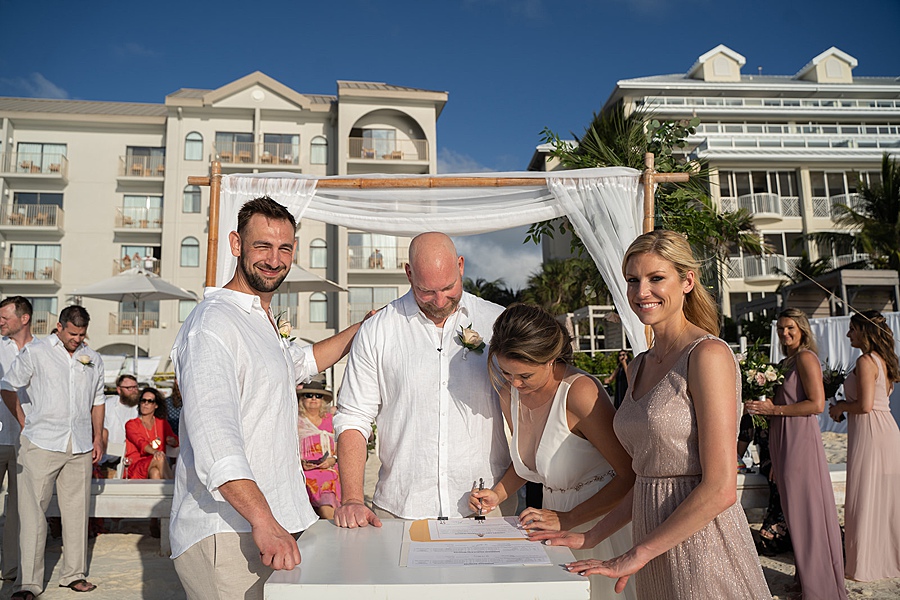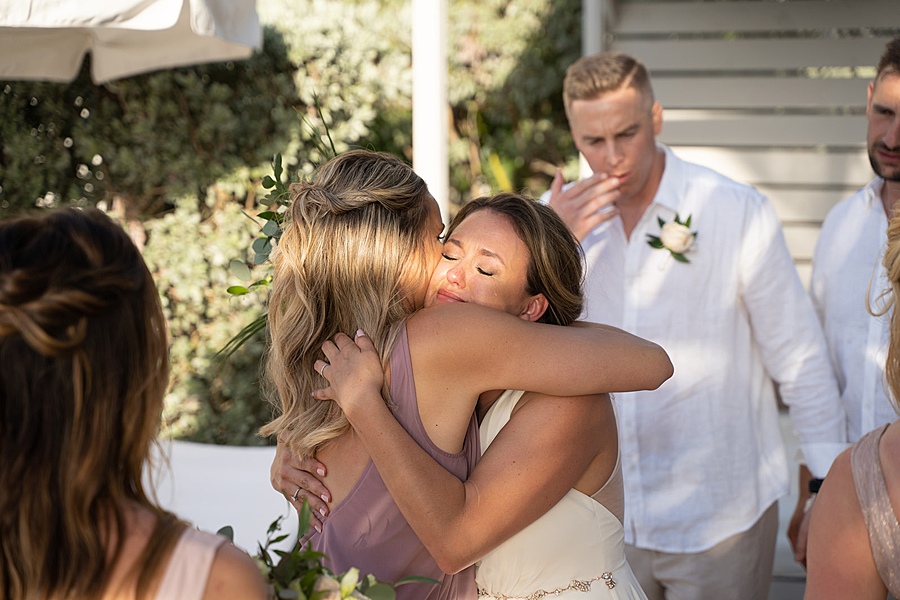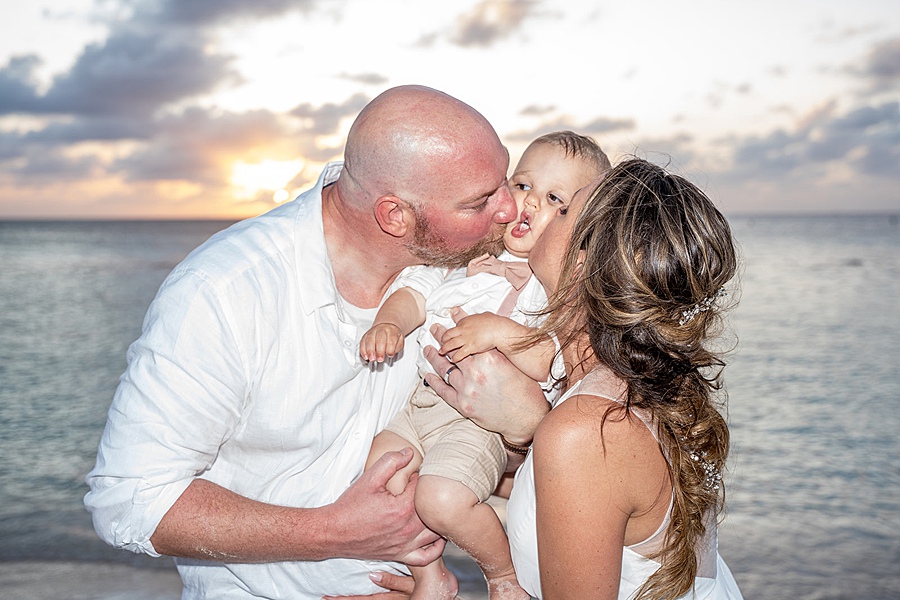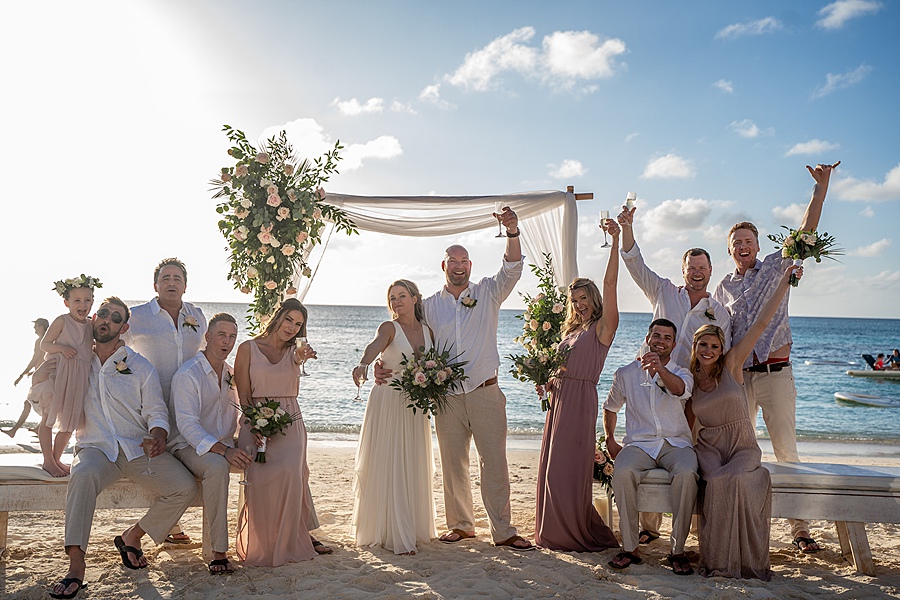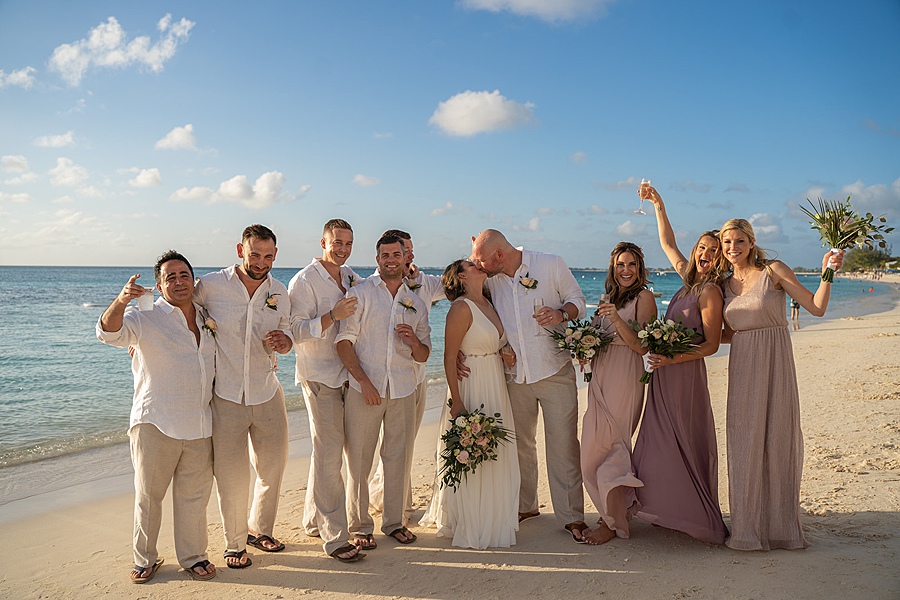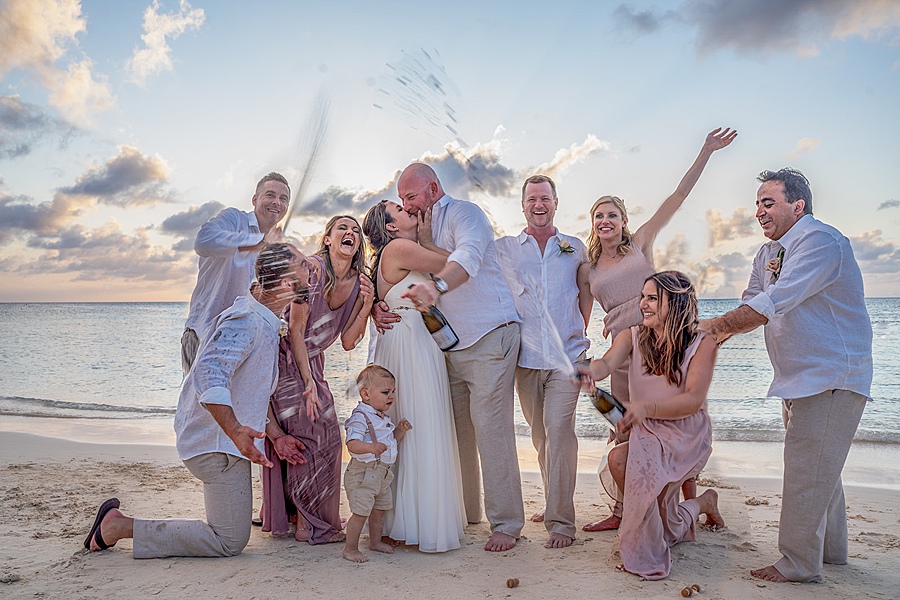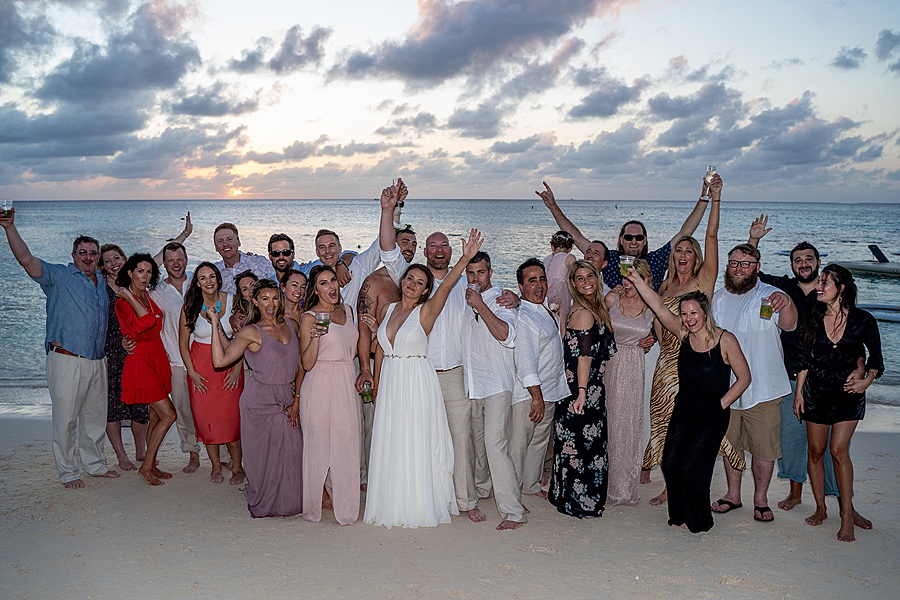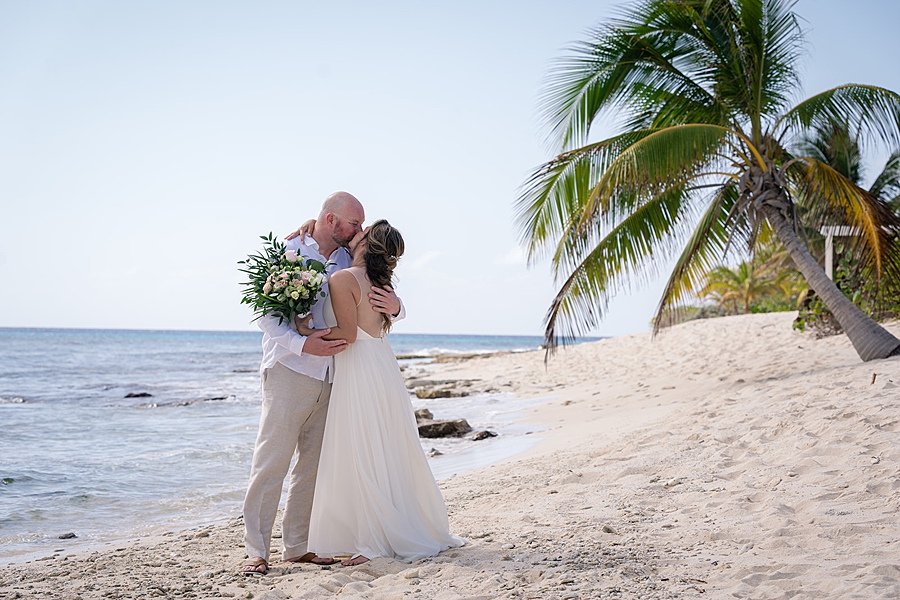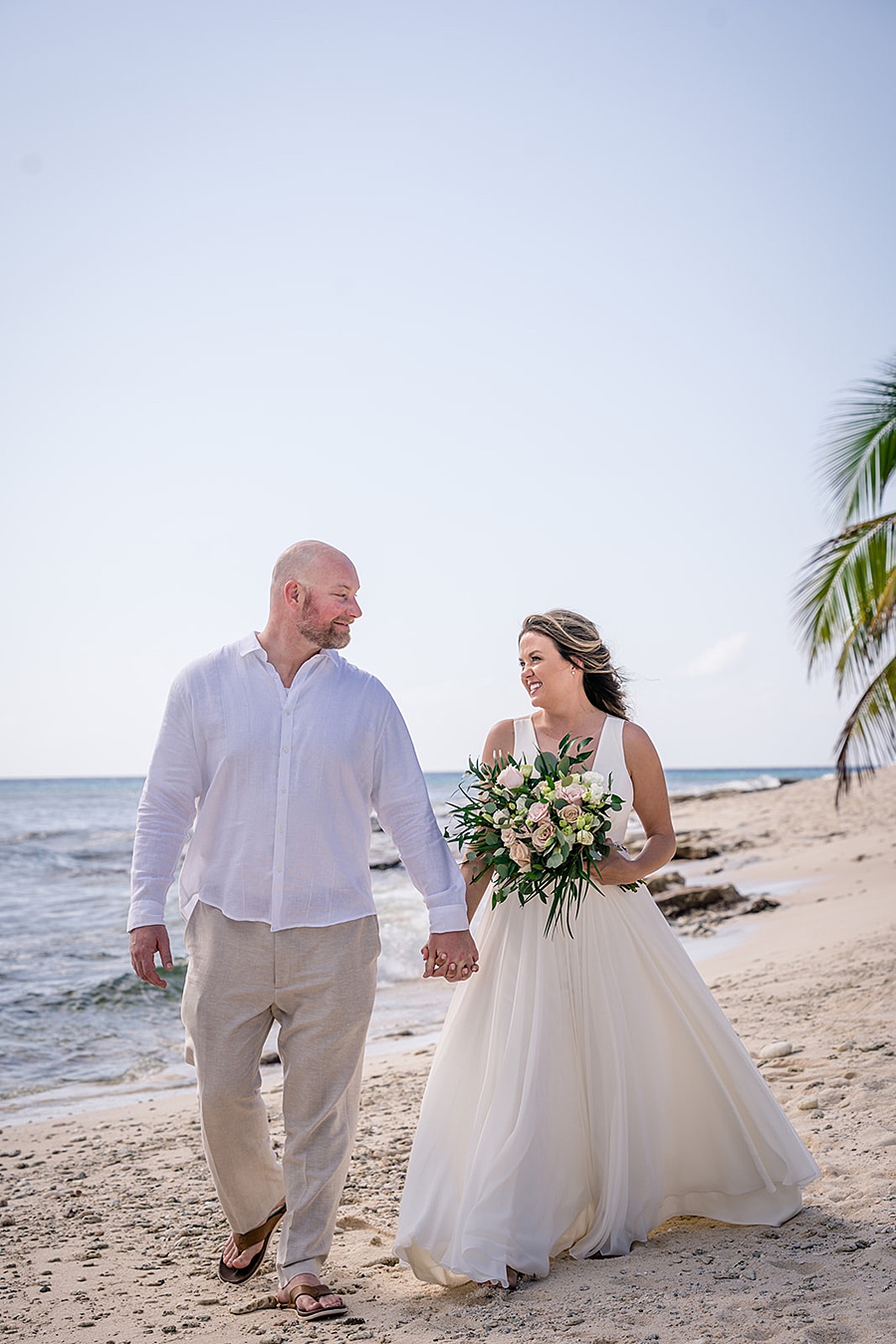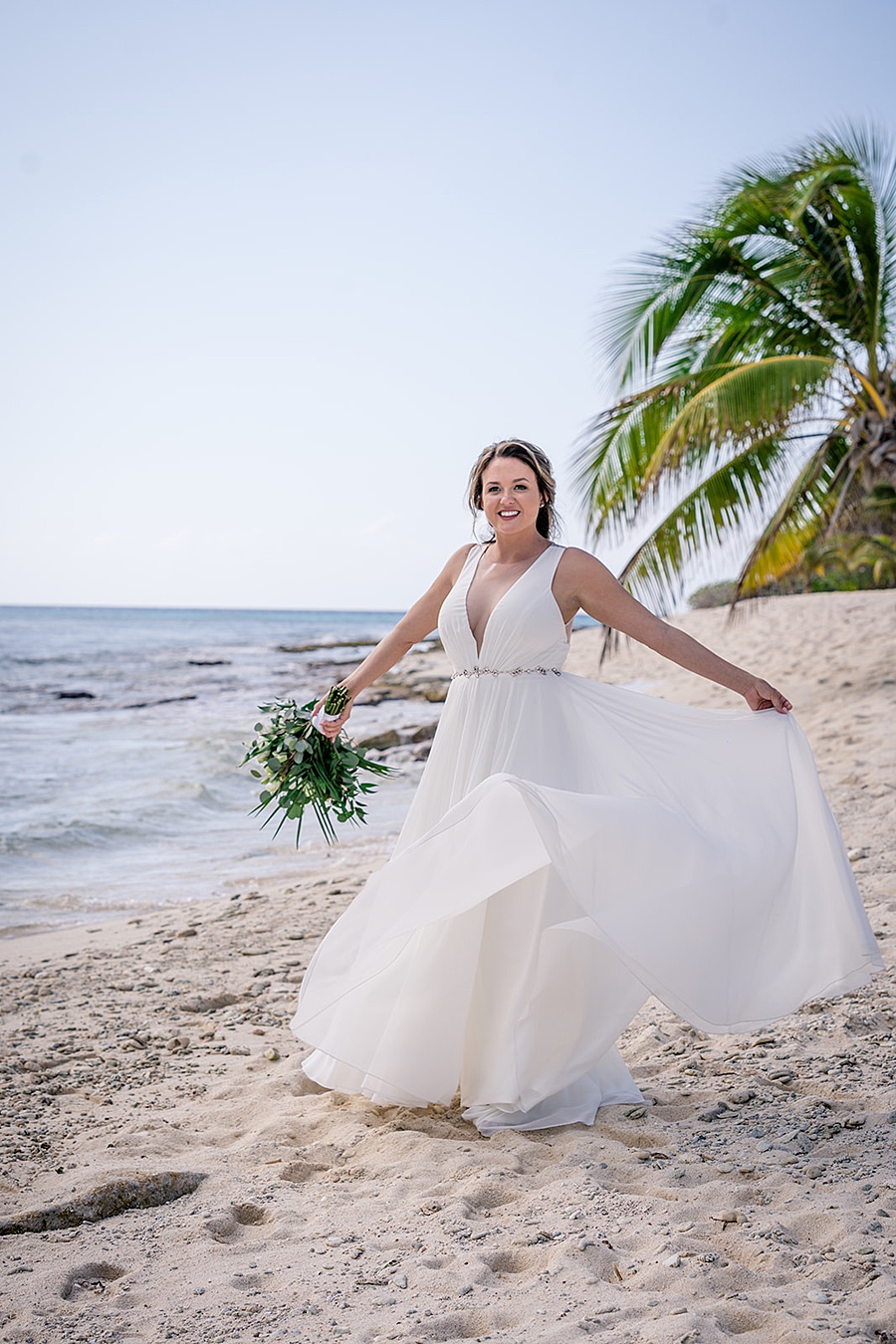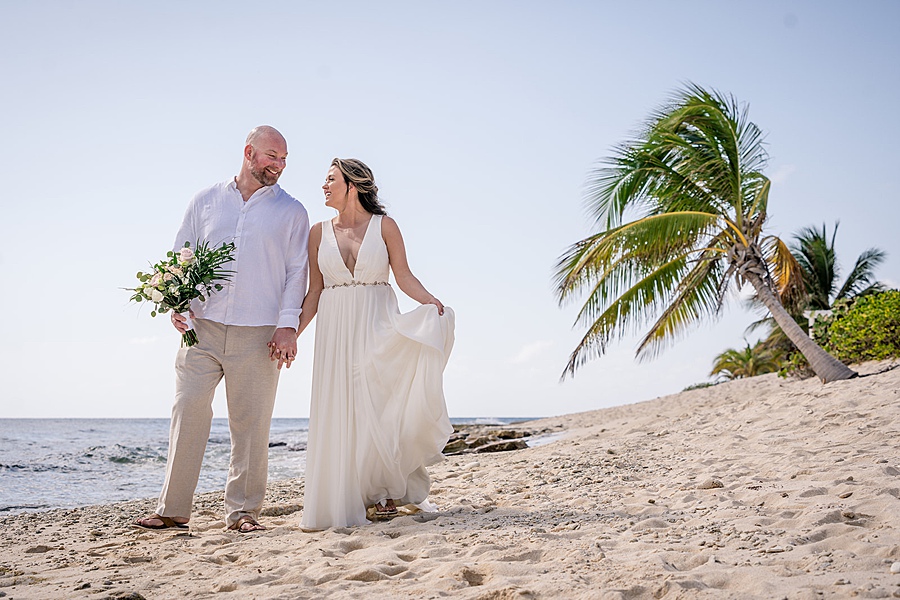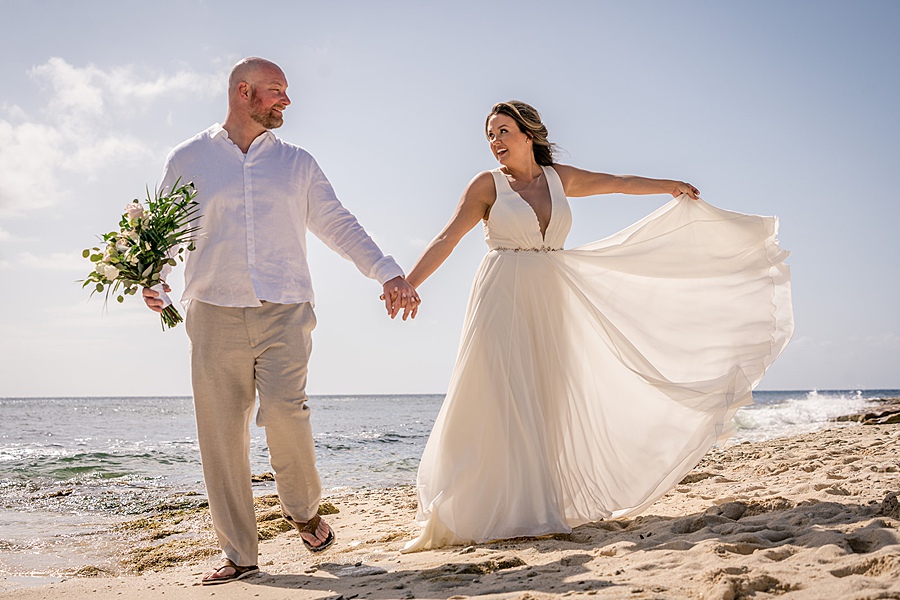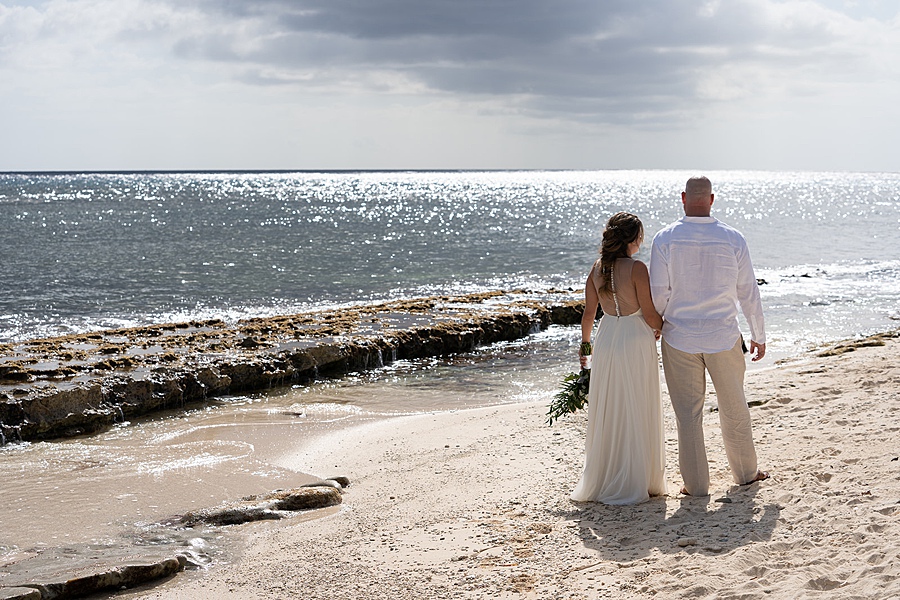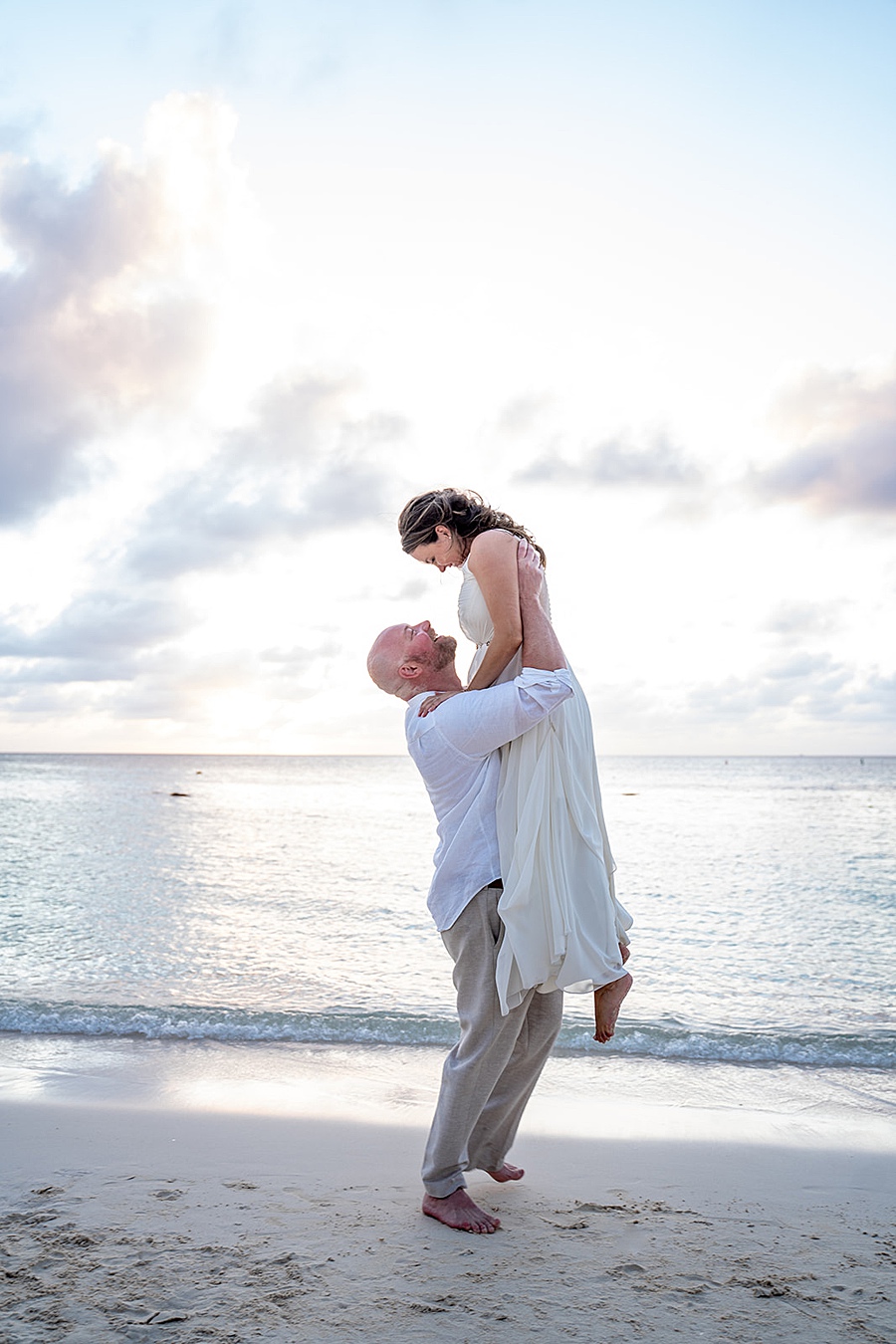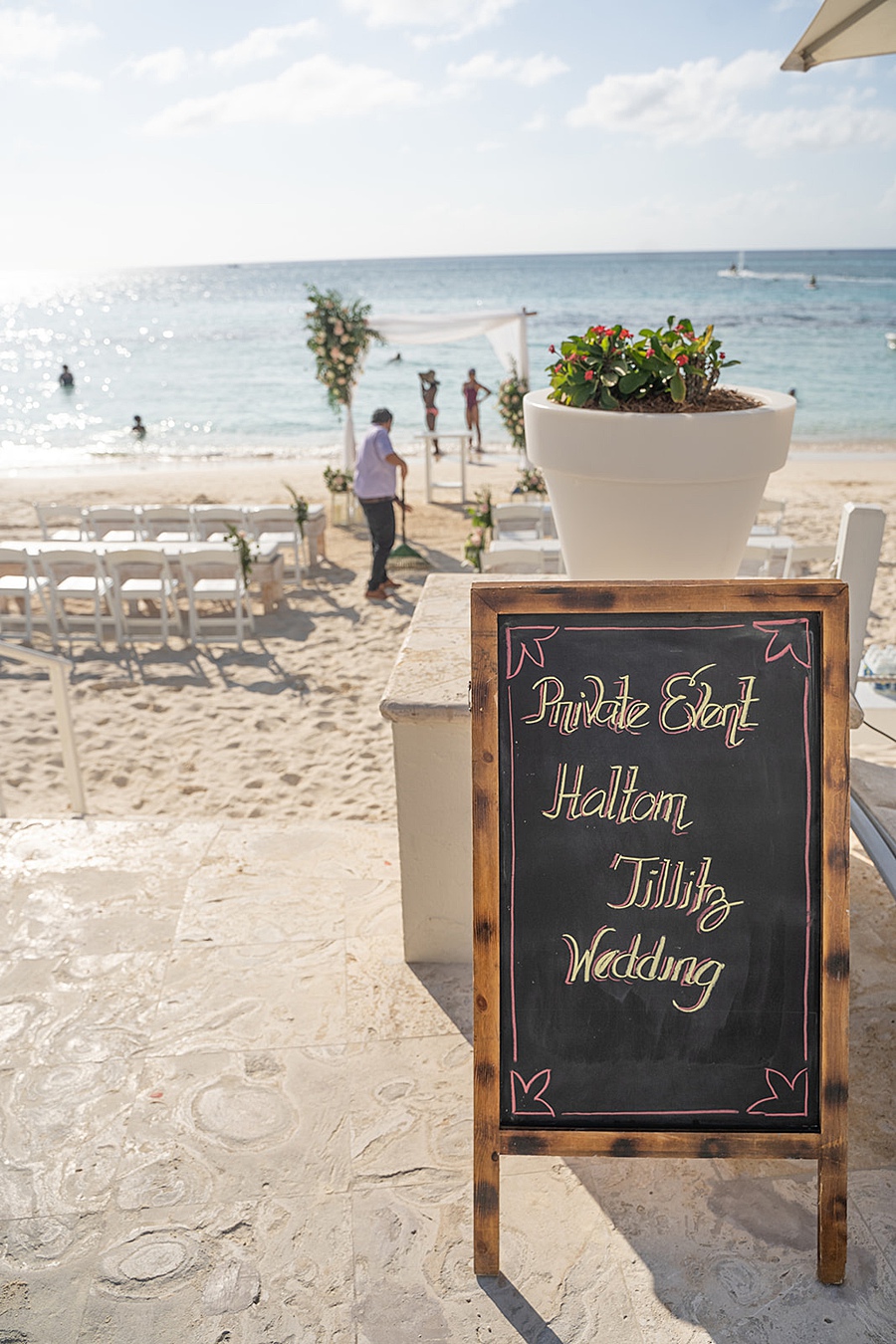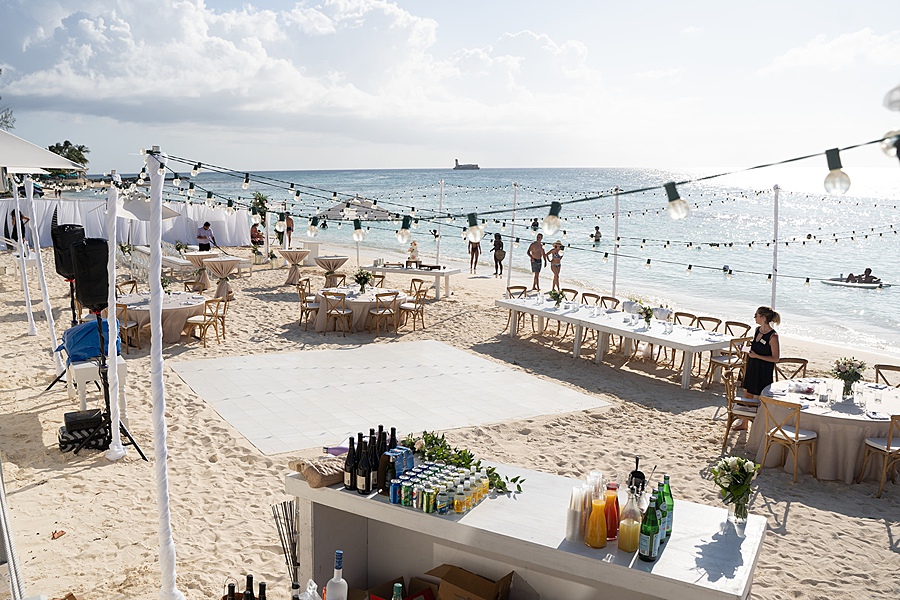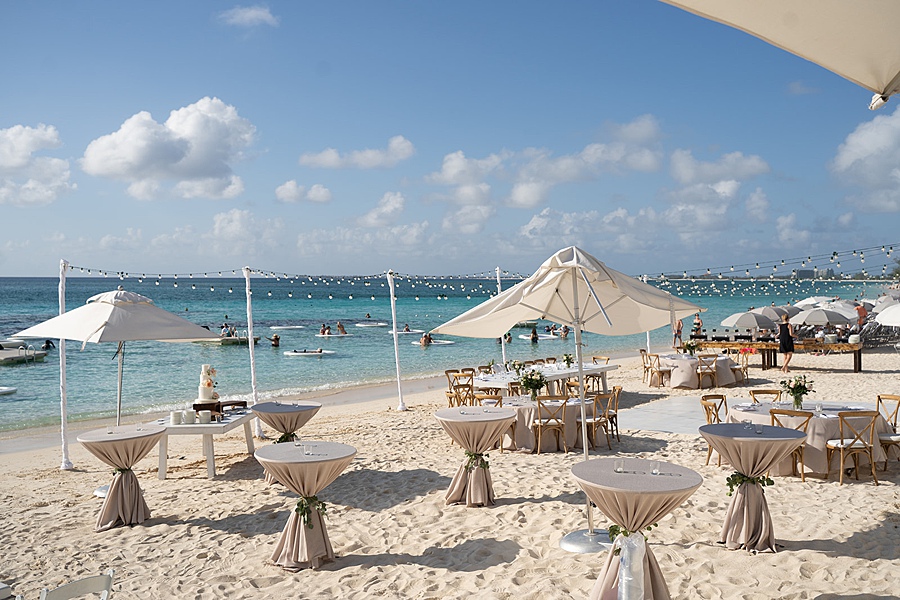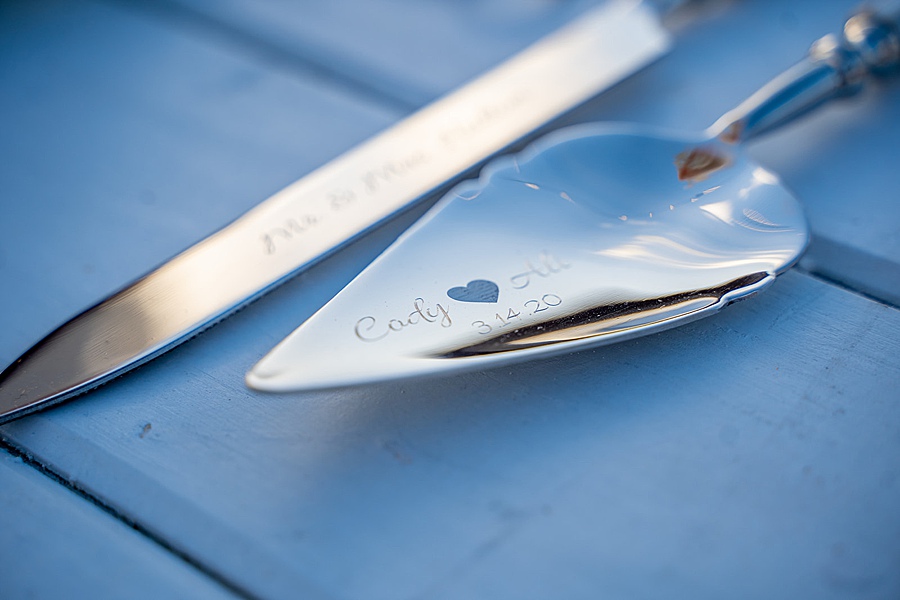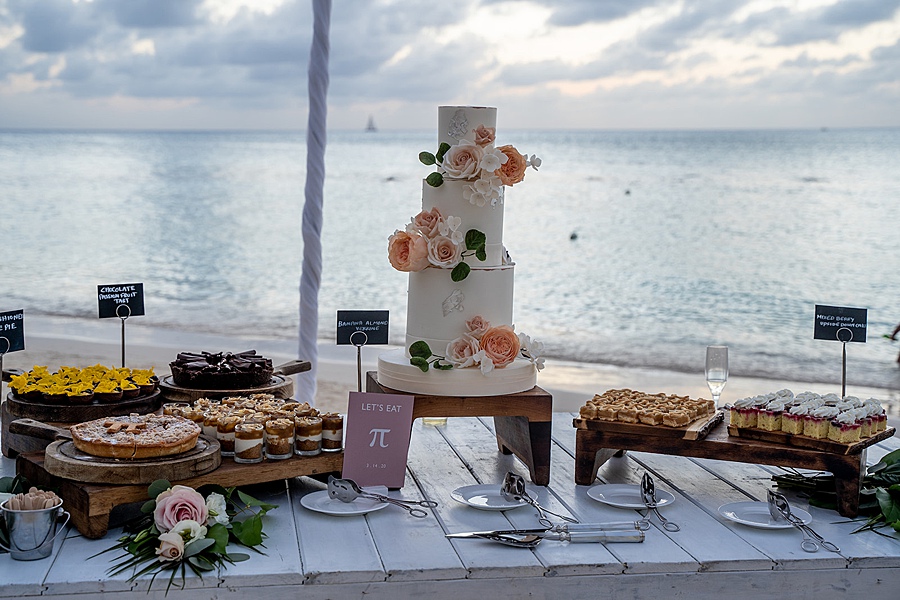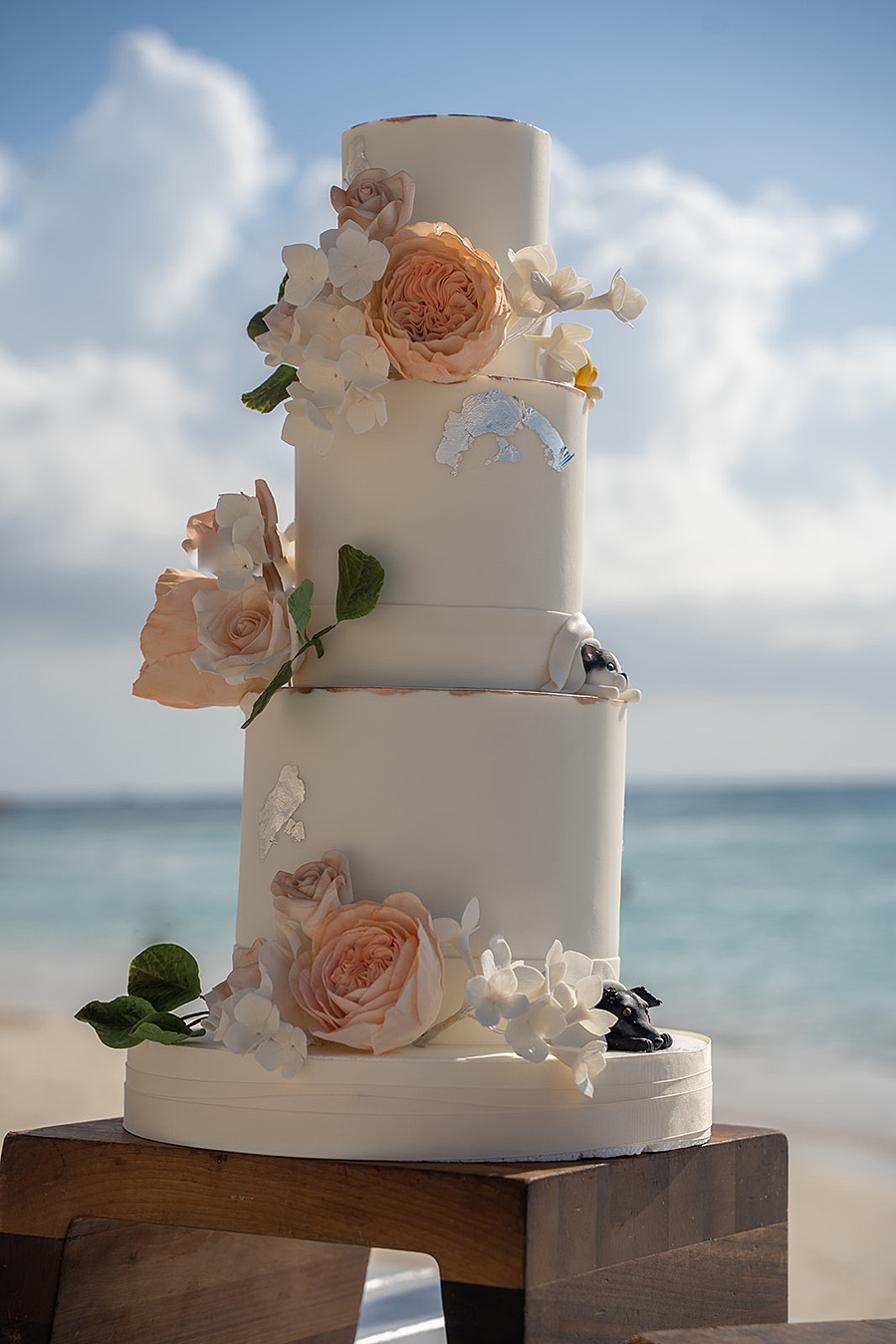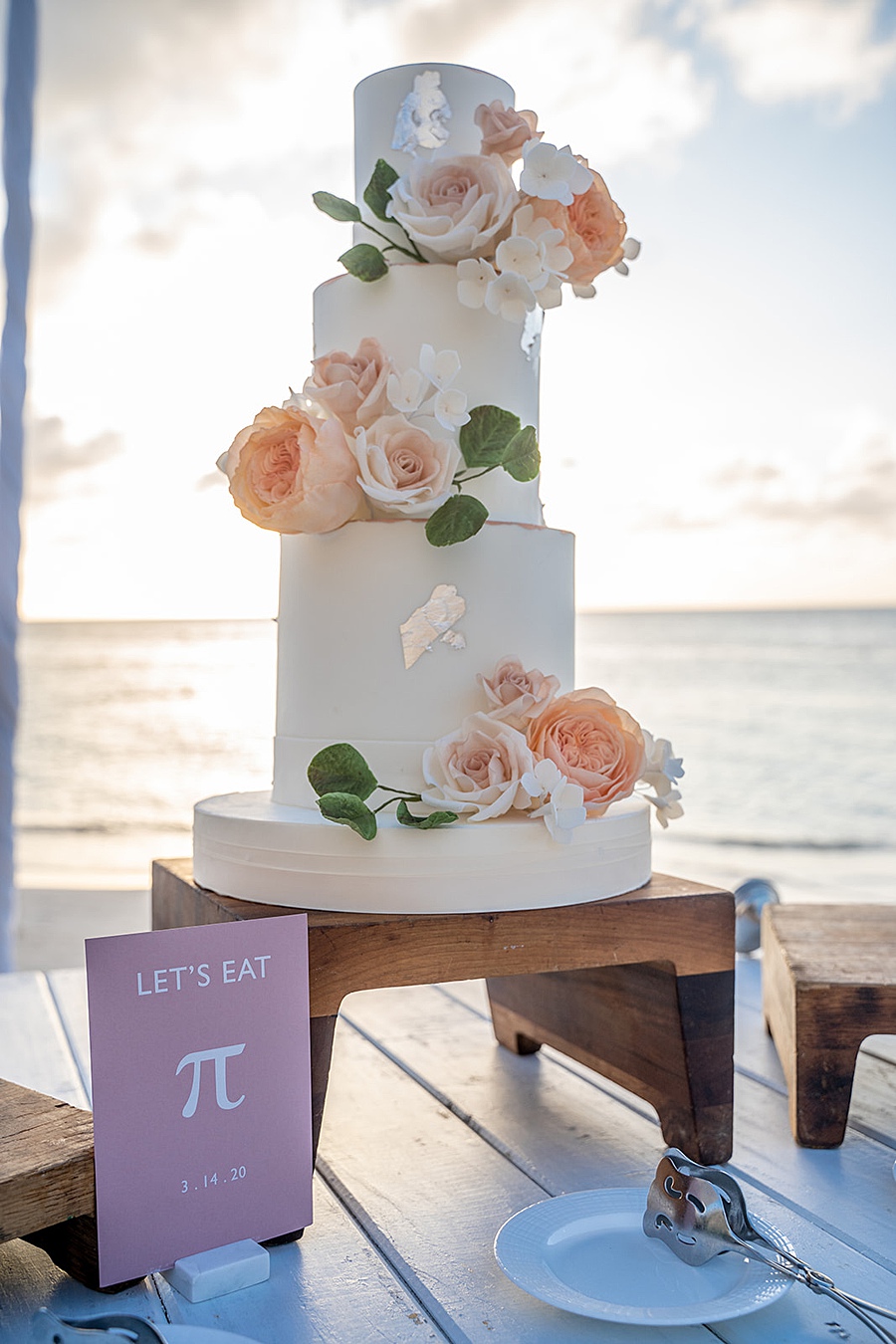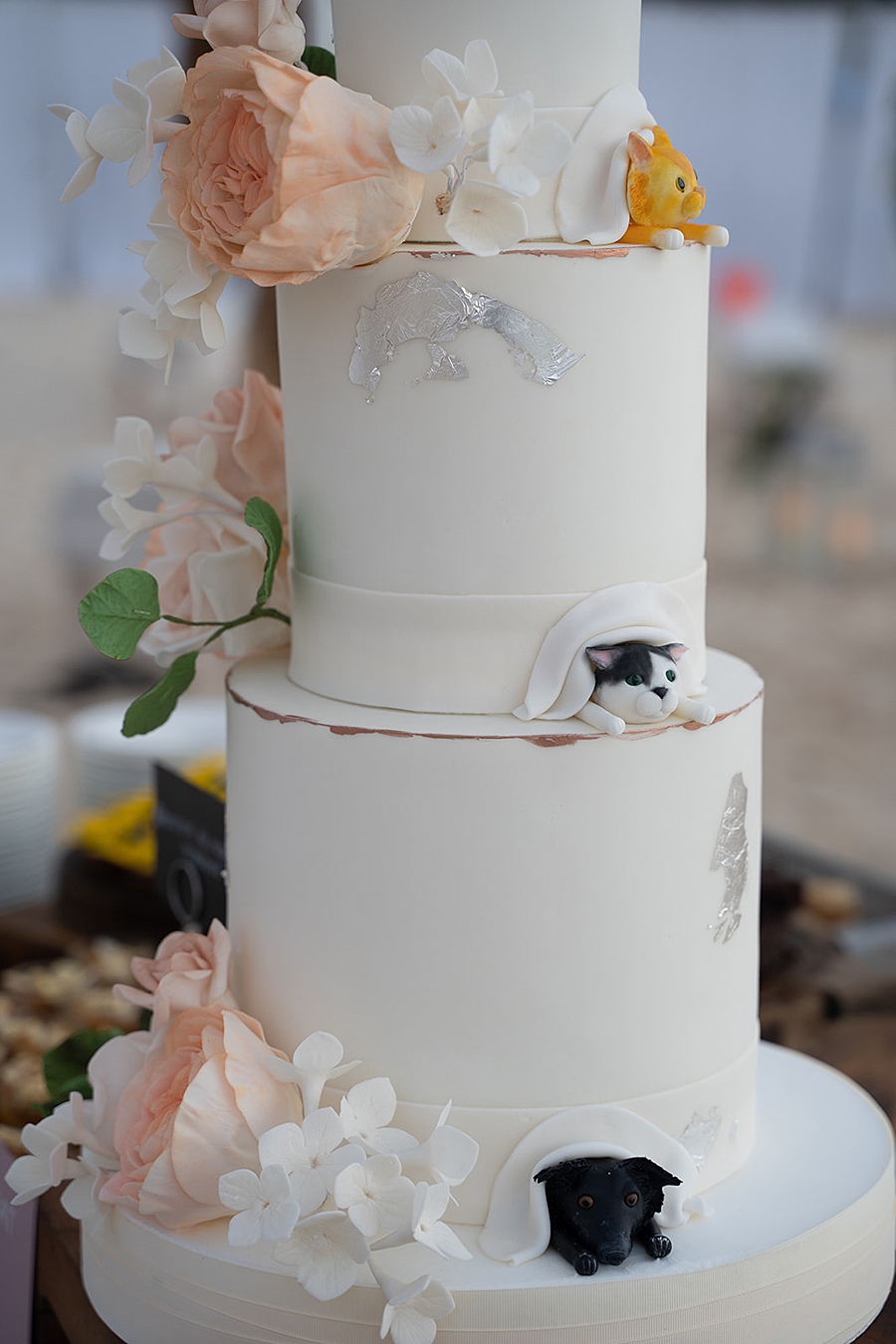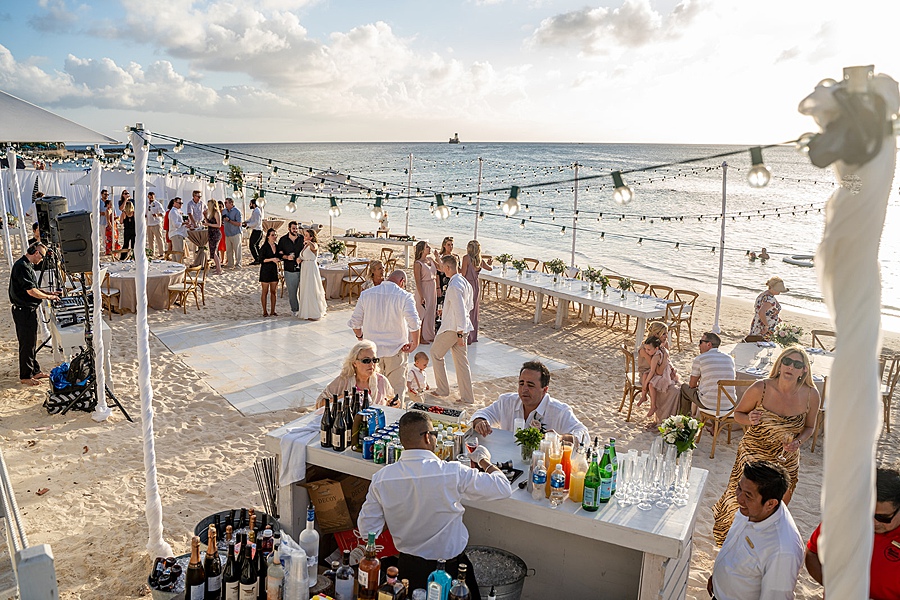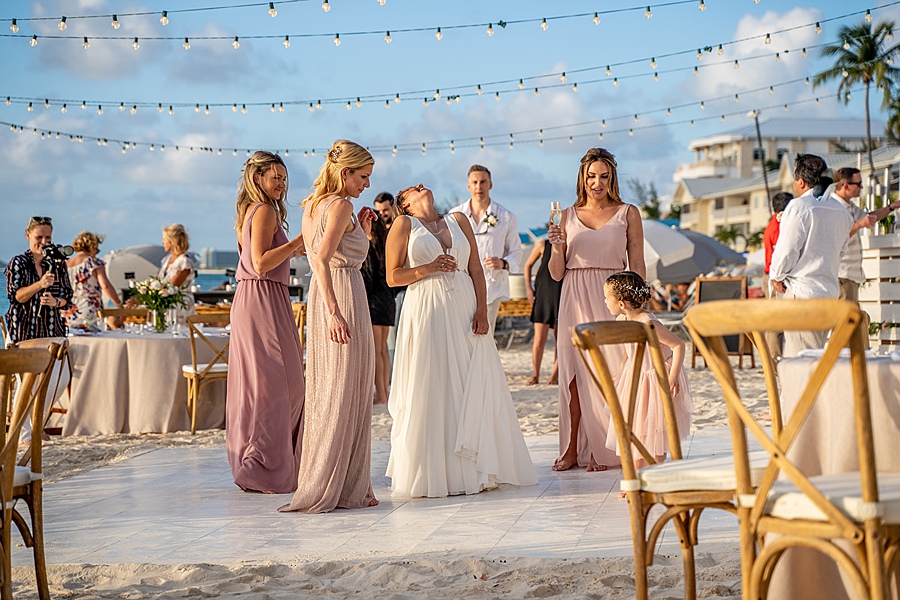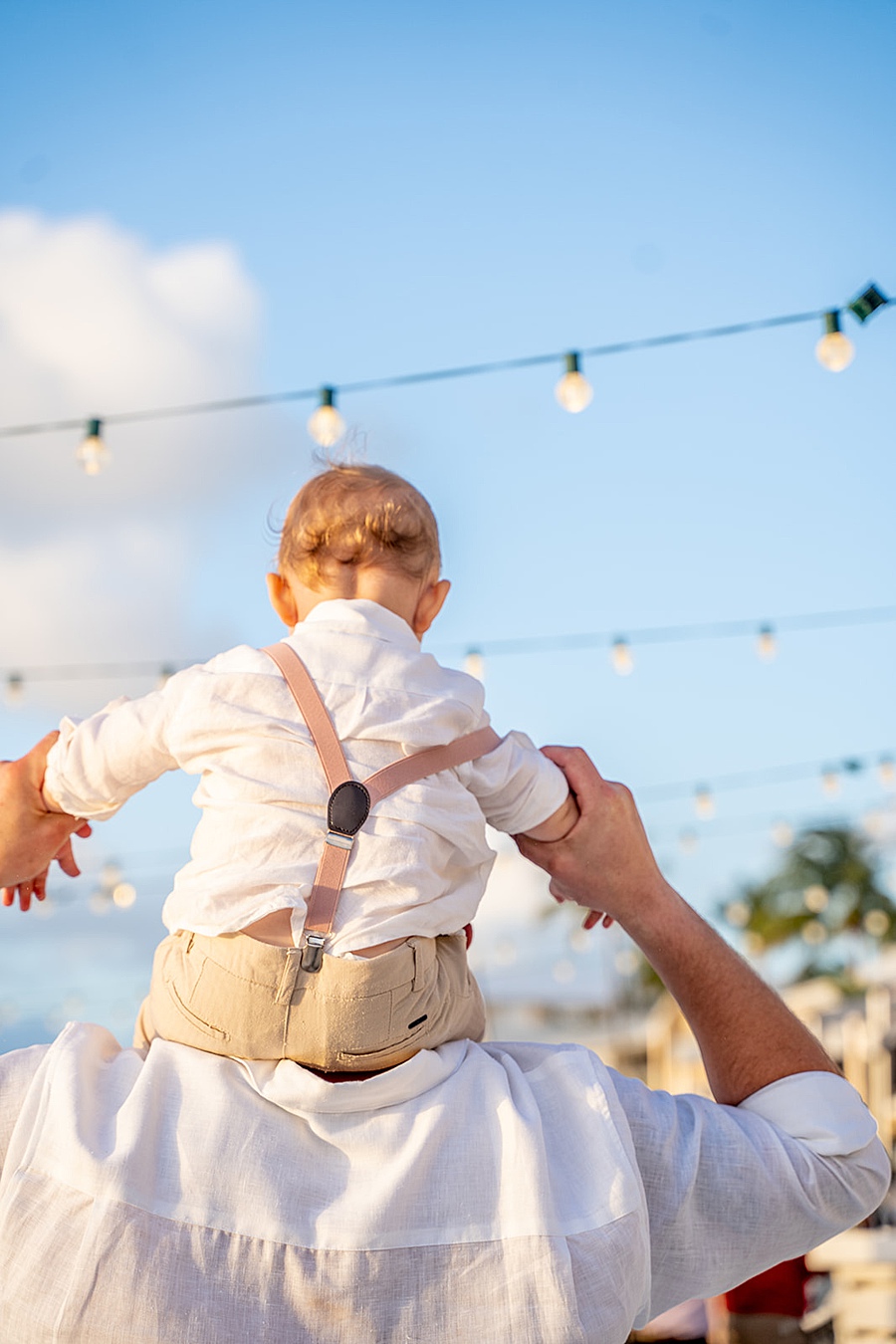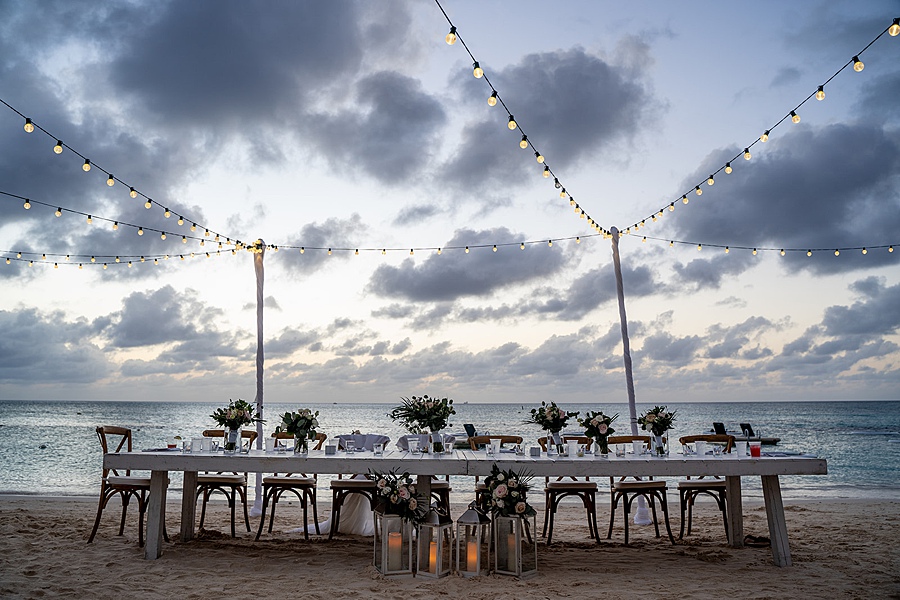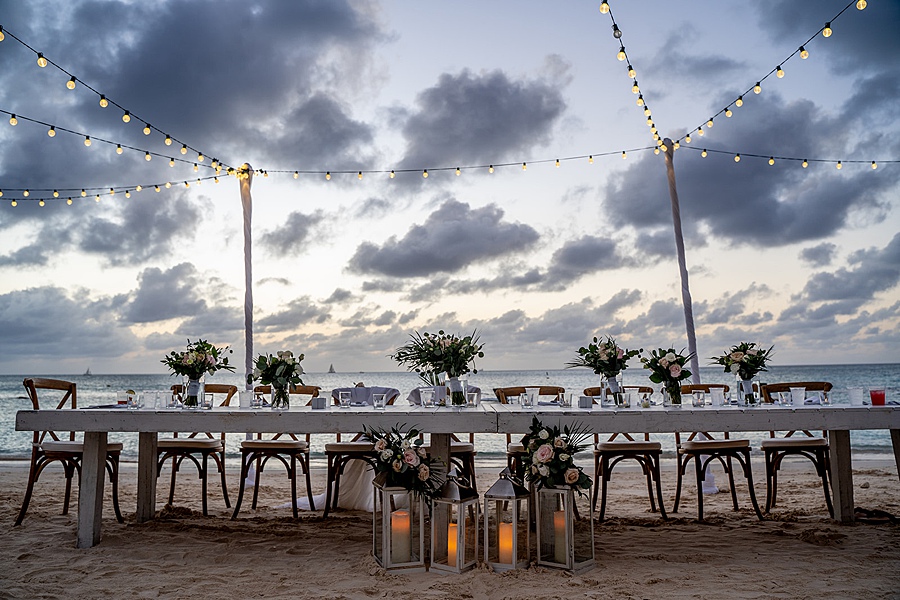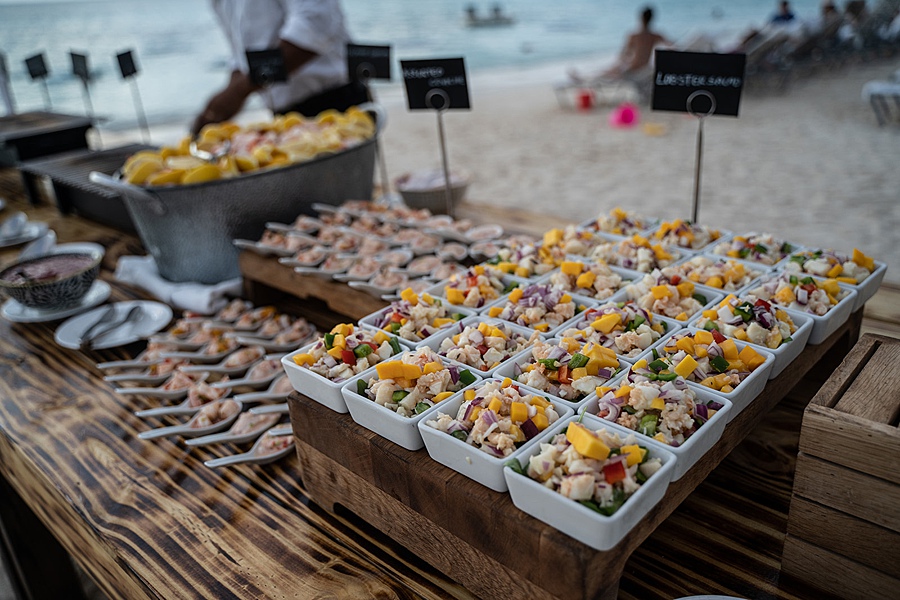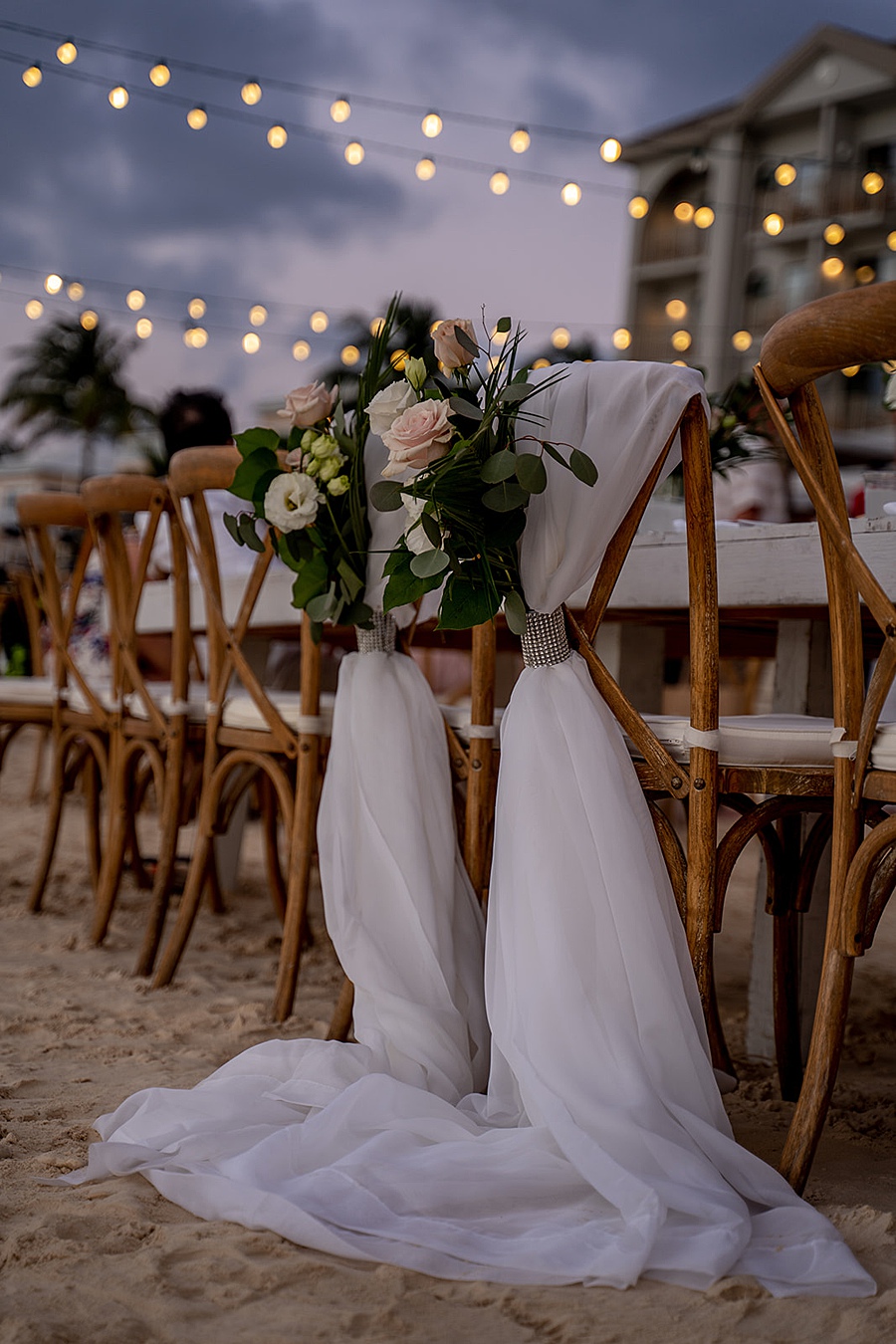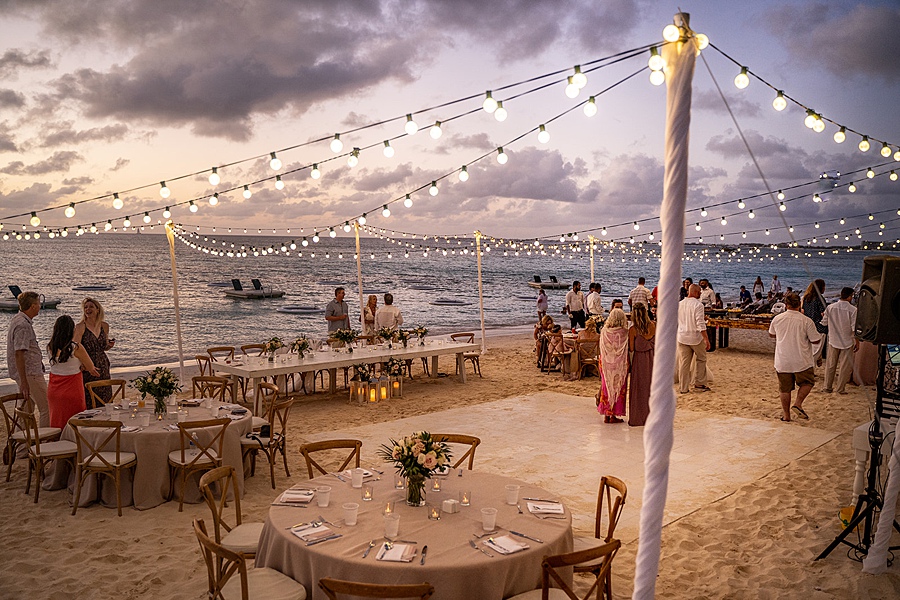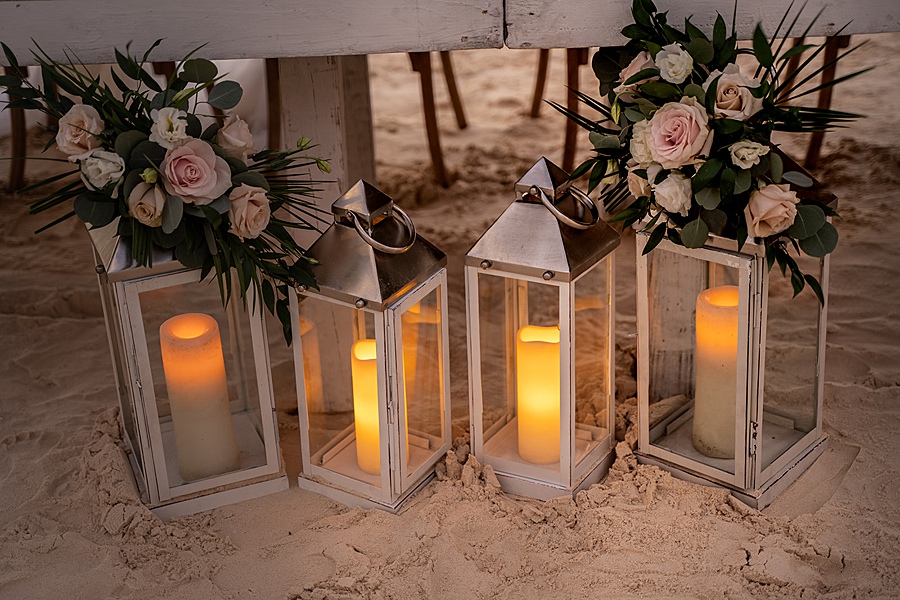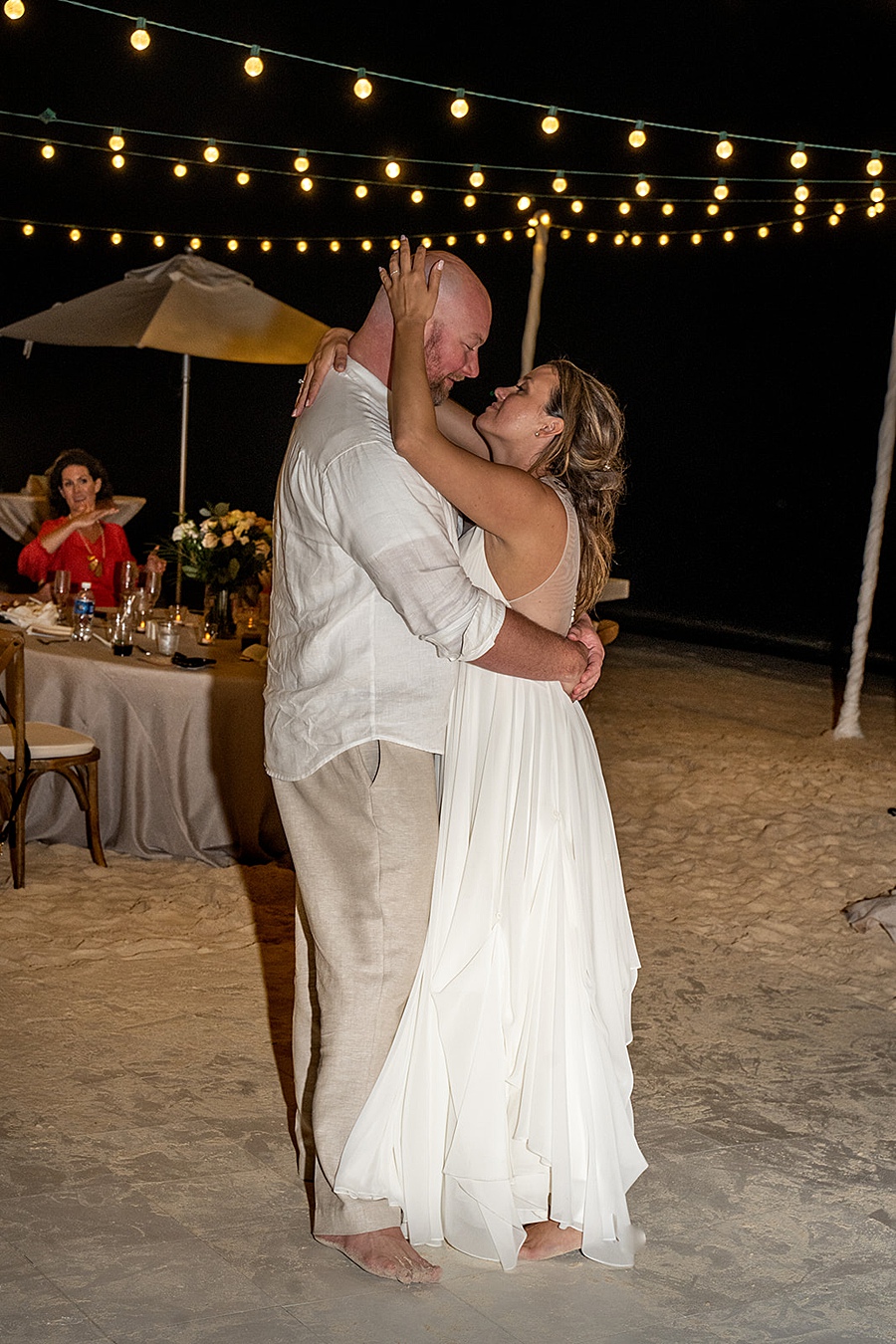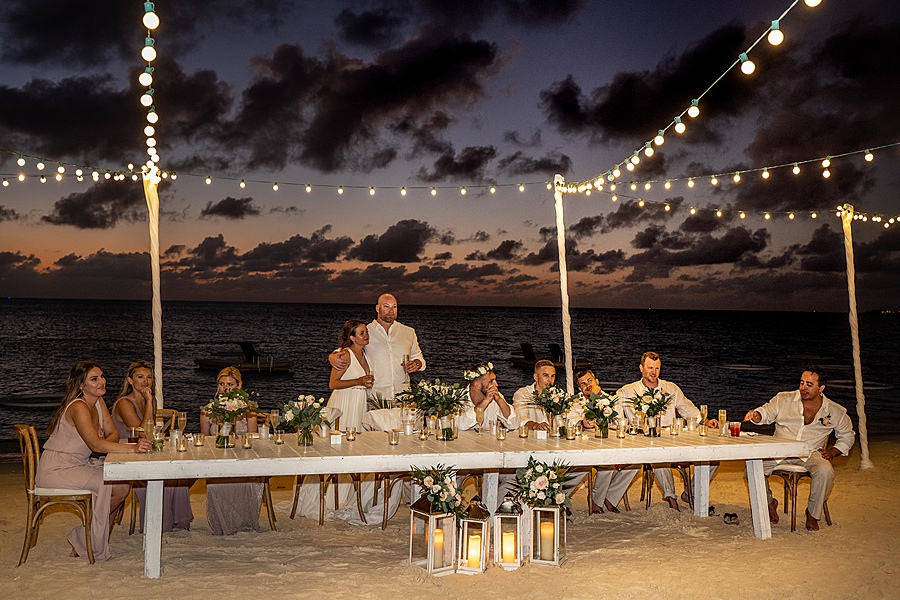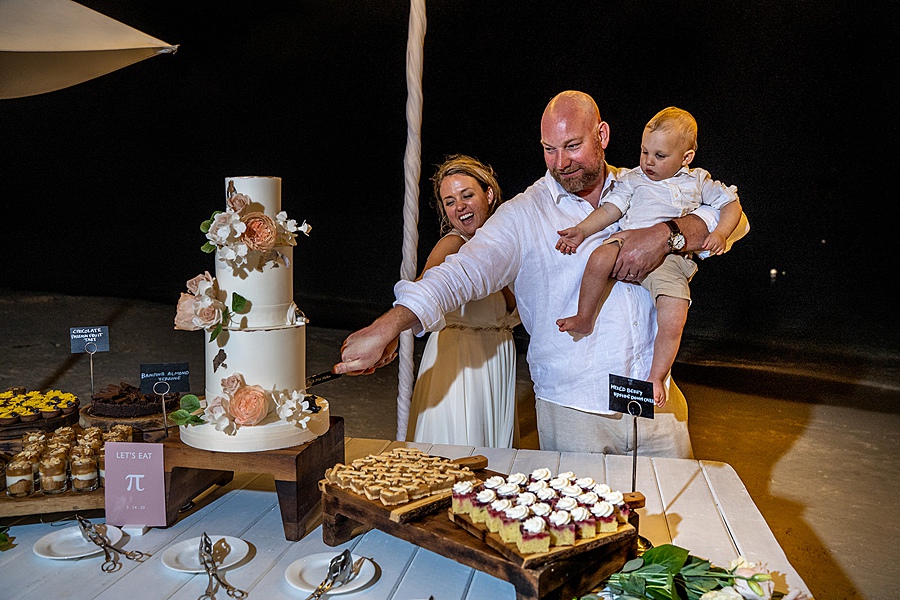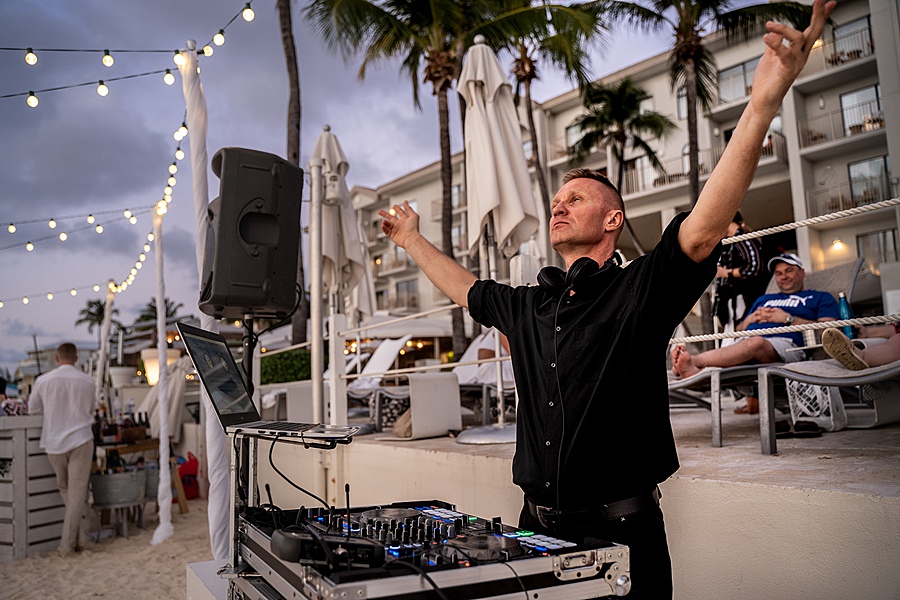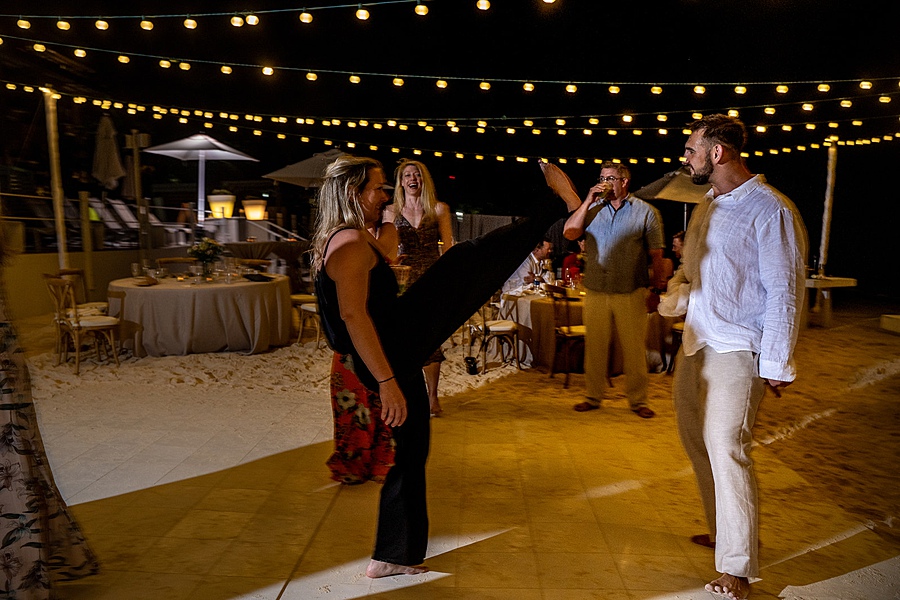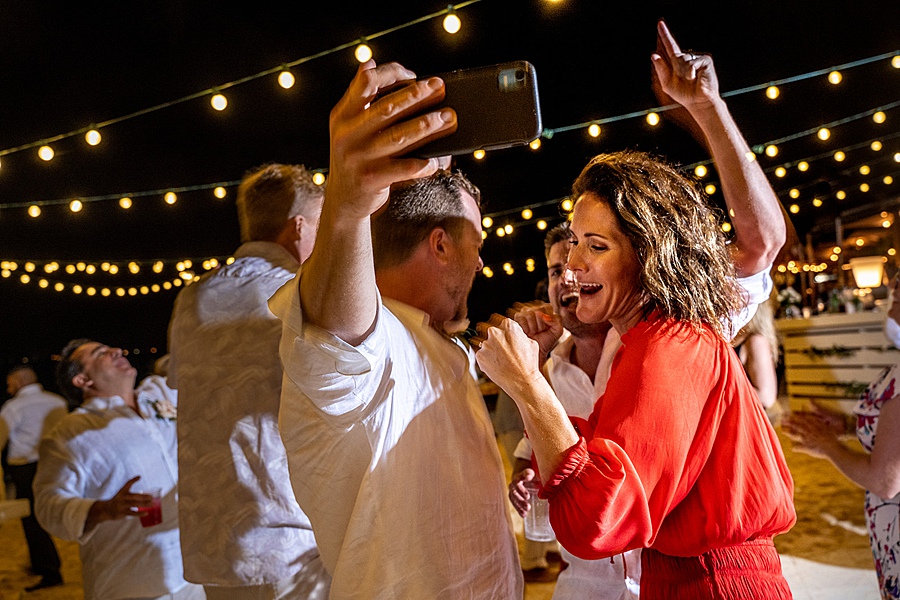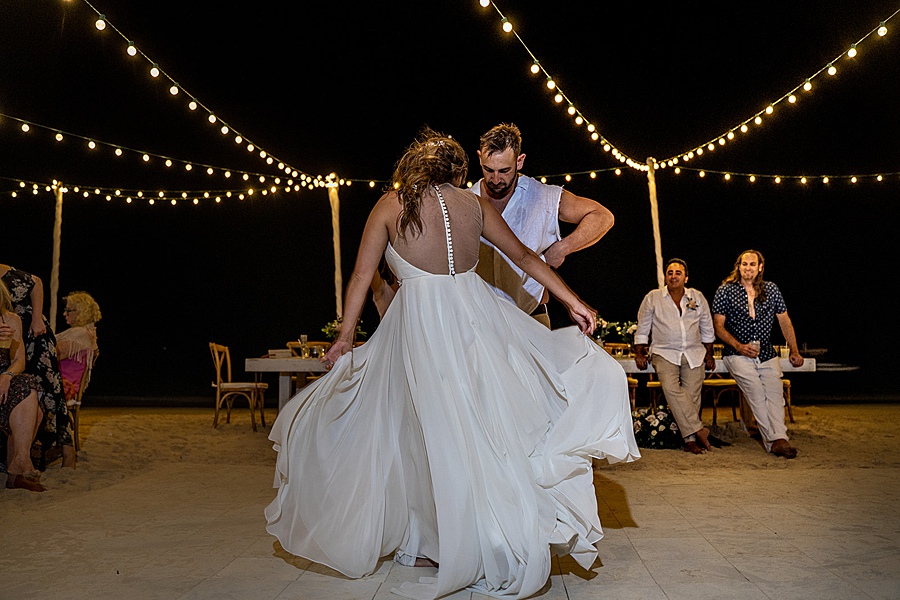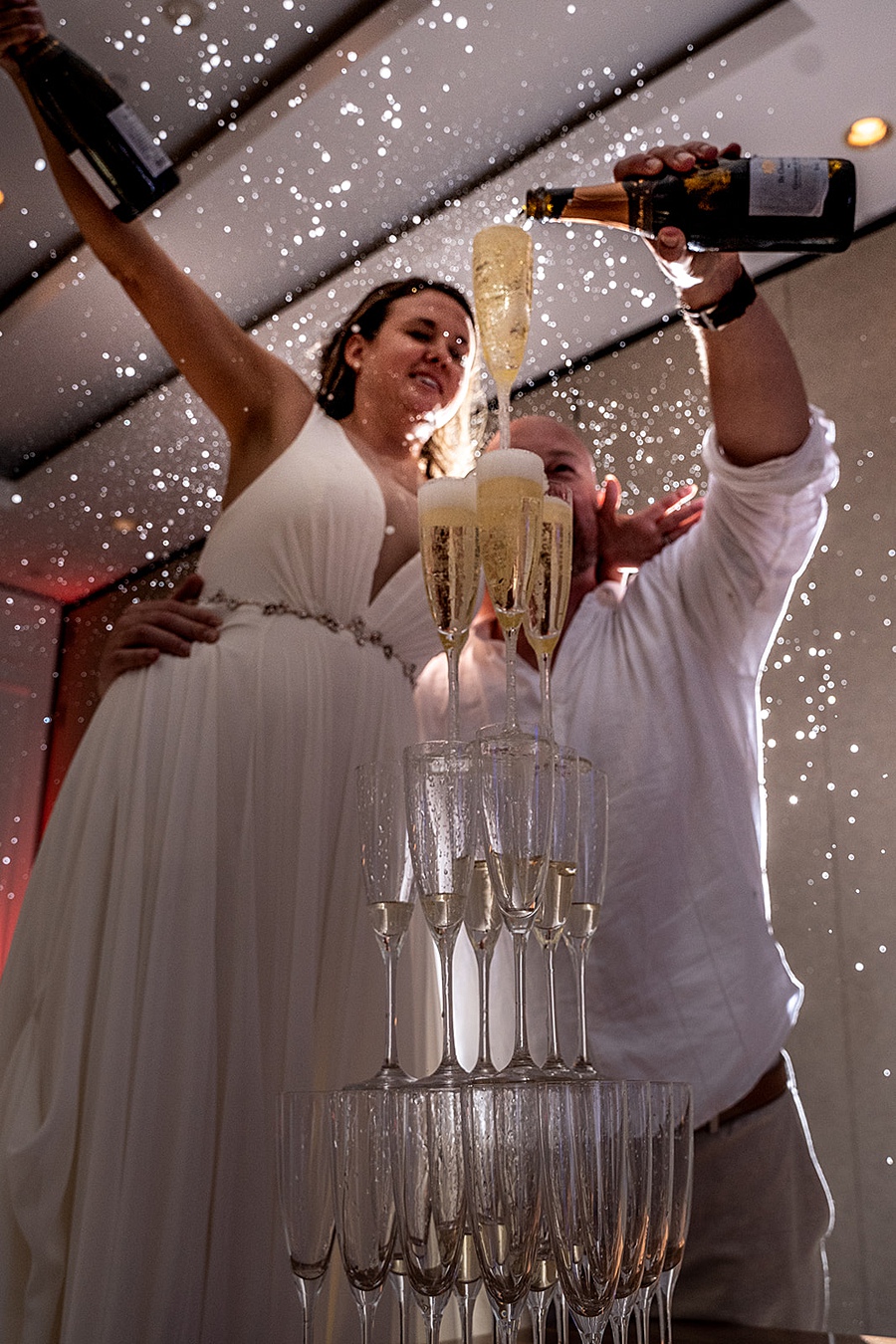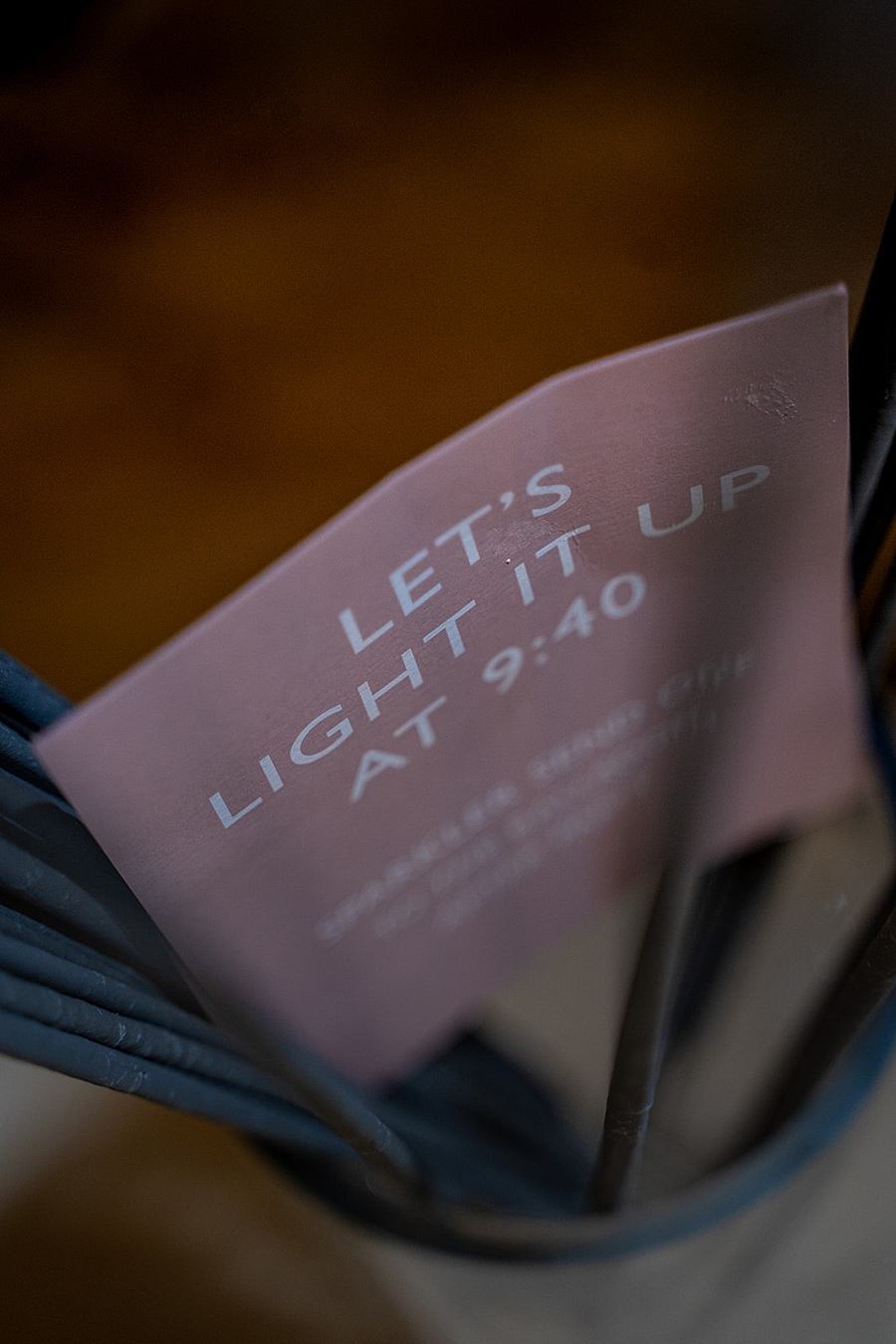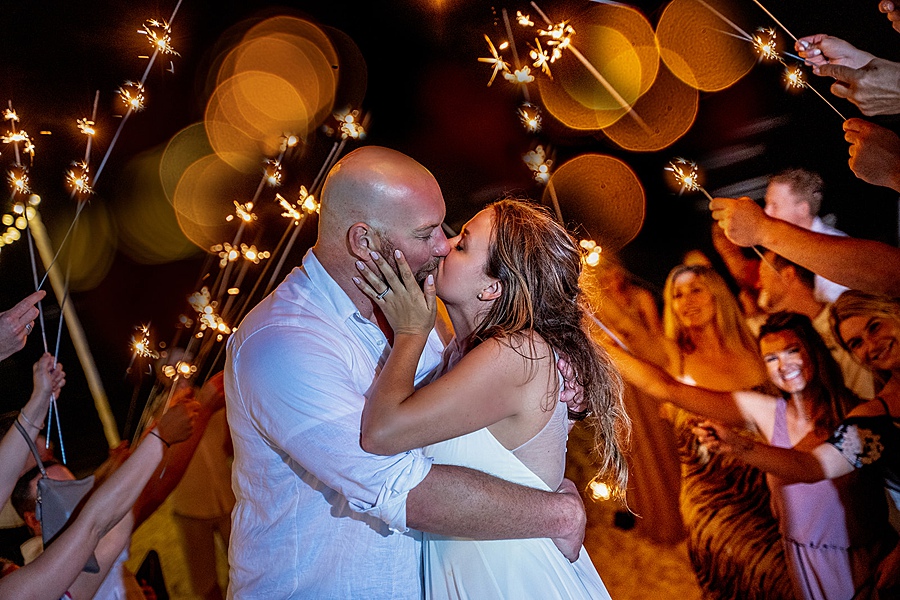 Q&A with the Bride
Why did you choose to have a destination wedding in the Cayman Islands?
We wanted a relaxing vacation vibe and you can't beat the incredible beaches and safety of Grand Cayman.
How many people attended your destination wedding?
30
What were your sources of inspiration?
The beach was the most important inspiration. Everything was meant to accentuate the natural backdrop without being kitschy.
Was there something unique or special that you incorporated into your wedding?
Since we couldn't bring our pets we had them hidden in the cake. Cody didn't know about it until the wedding and was so excited to have them there.
What was the most unique part of your wedding day?
Friends and family who couldn't make the wedding because of covid were there on FaceTime. It's amazing what can be done with technology!
What was your favorite part of having a destination wedding?
Hiring people was easy. Meeting and interviewing in person wasn't an option so everything was done based on reviews and recommendations. With the island being so small, the same names kept coming up over and over. So it made it really easy to decide on all of the vendors. I booked our photographer, wedding planner, hair and makeup, cake and DJ all in one week.
What was the biggest challenge in planning your destination wedding?
Trying to envision everything based off photos and make decisions without actually visiting the location.
What's your advice to other couples planning a destination wedding?
Hire a wedding planner and keep it simple.
Vendors
Photographer: Rebecca Davidson
Wedding Planner: Celebrations Weddings & Events
Bridal Gown: BHLDN (Conrad Gown)
Groom's Attire: Cubavera
Bridesmaids Attire: Show Me Your Mumu (Kendall Maxi Dress; Color: Magic Mauve Glimmer)
Venue: Grand Cayman Marriott Beach Resort
Cake: The Cake Studio
DJ- Oneworld
Menus/Signs: Sugar Press
Sea glass Place cards: Letters from Eden via Etsy
Bride's Hair Vine: Brides & Hairpins
Bridal Belt- Sara Gabriel (Product: Karly Duet)