If you've ever considered eloping in an exotic destination, Anna Kelly & Shaun's elopement in Thailand will surely inspire you to take the plunge. There's so much I can say about this beautiful, intimate beach wedding– but nothing I write would summarize the essence of this wedding as perfectly as the bride's own words when I asked about her favorite part of eloping in Thailand. She said:
"I absolutely loved every part of it. I loved hearing the ocean as we said I do, I loved being together away from our normal lives, wearing sandals under my dress and walking through the sand. And I loved how fun and relaxed everything was. I didn't have to plan anything or rush. The best part was that we were together every minute and got to start our honeymoon right after. I also loved our photos and the photo shoot right after the wedding, it was so much fun walking down a beautiful beach at sunset that we didn't even have to stage anything. We couldn't have asked for a more beautiful location or wedding. It was perfect. I never dreamed of having a large and formal wedding, I always just wanted something simple and beautiful. The more I looked into a destination wedding the more I fell in love with the idea and it was everything and more than I imagined."
I am so excited to share these photos with you along with some great advice the bride shared during our Q&A. Enjoy!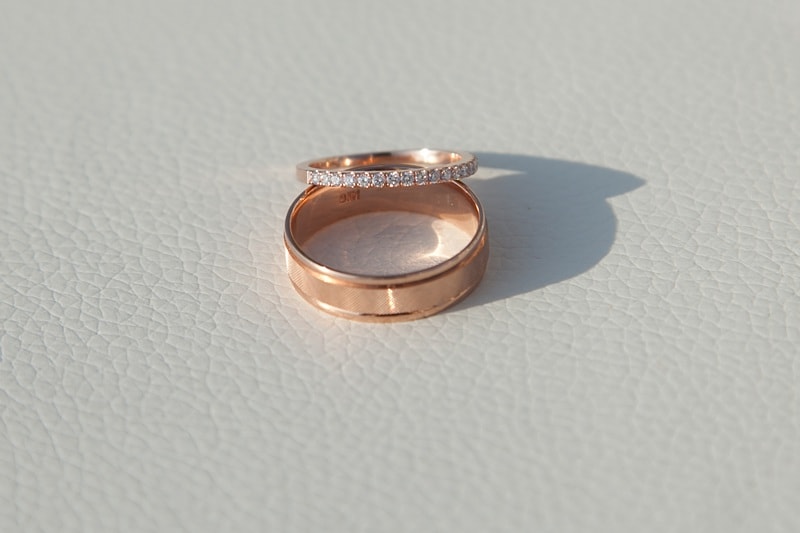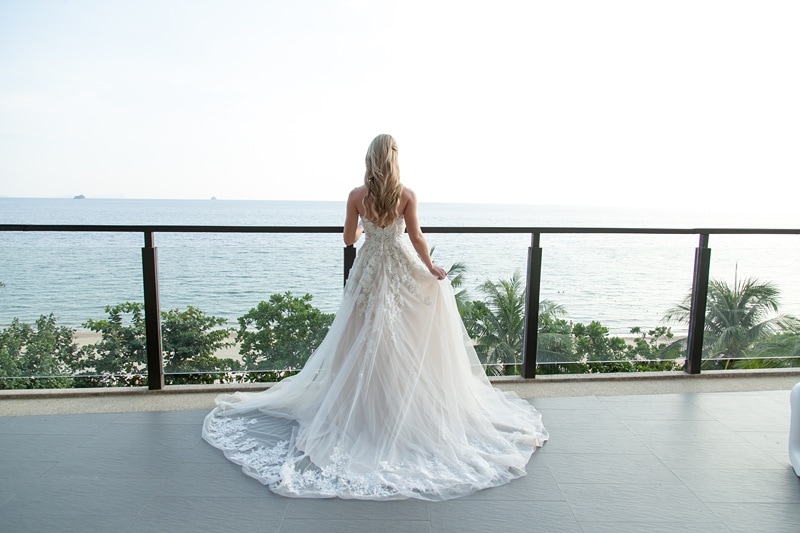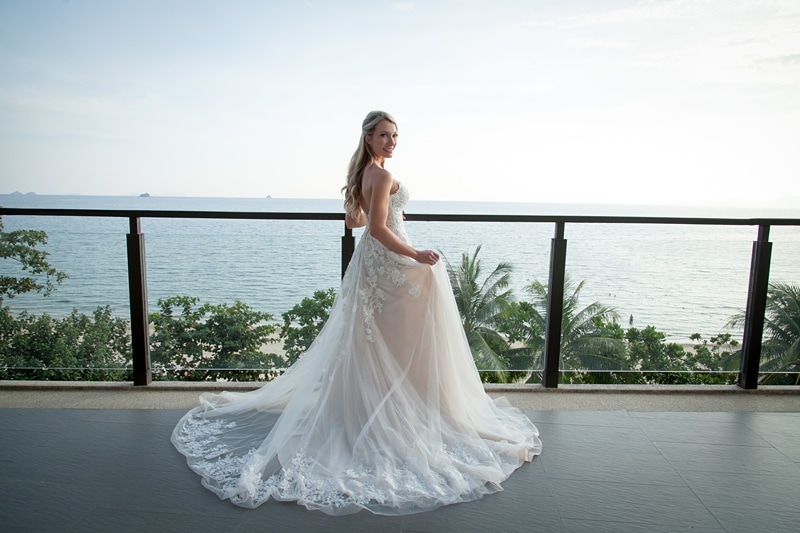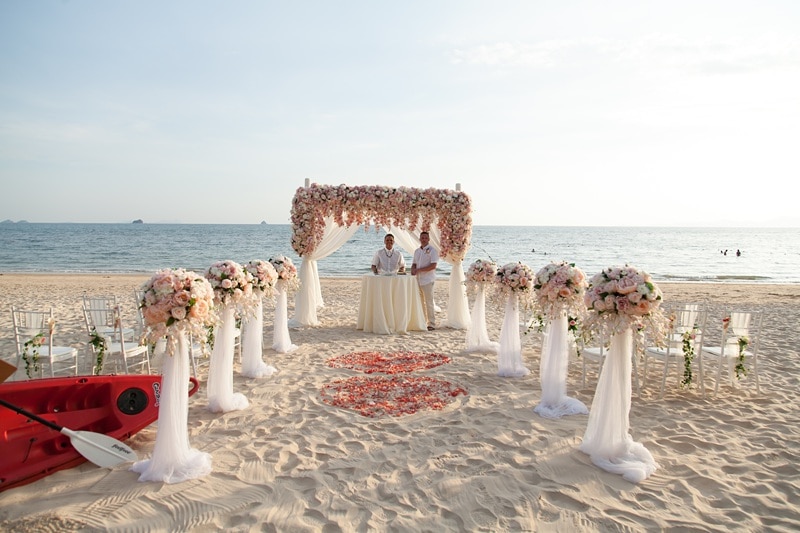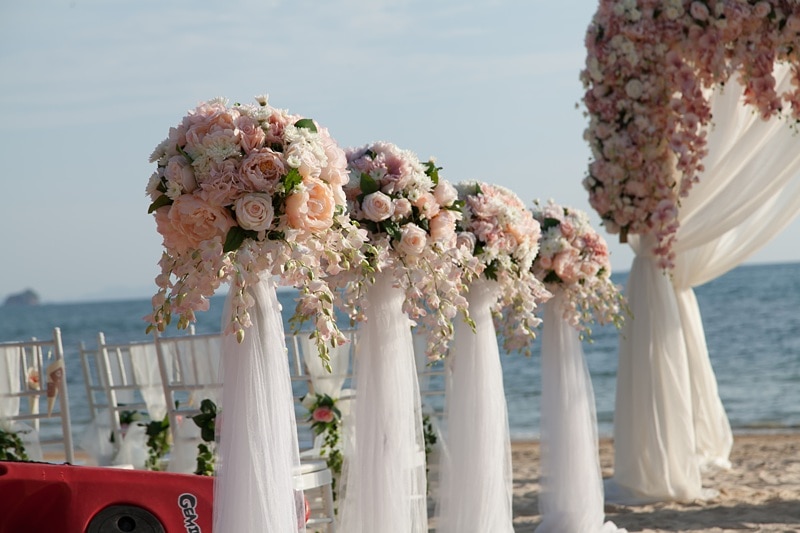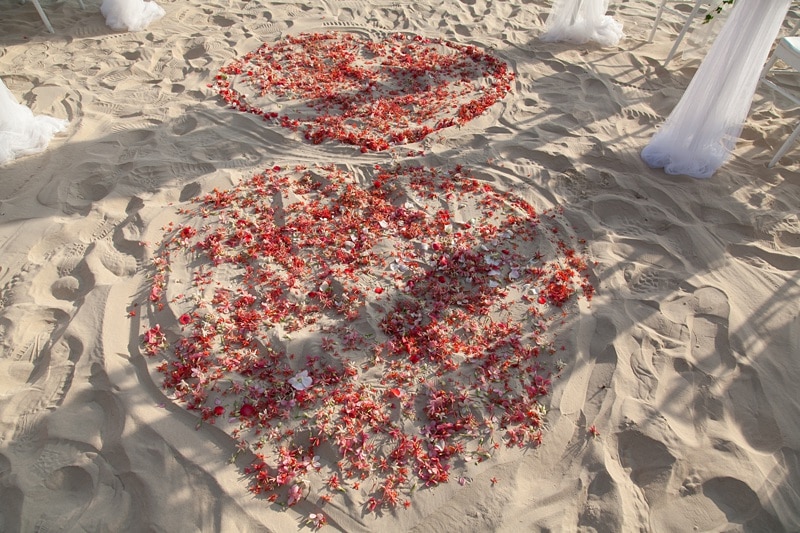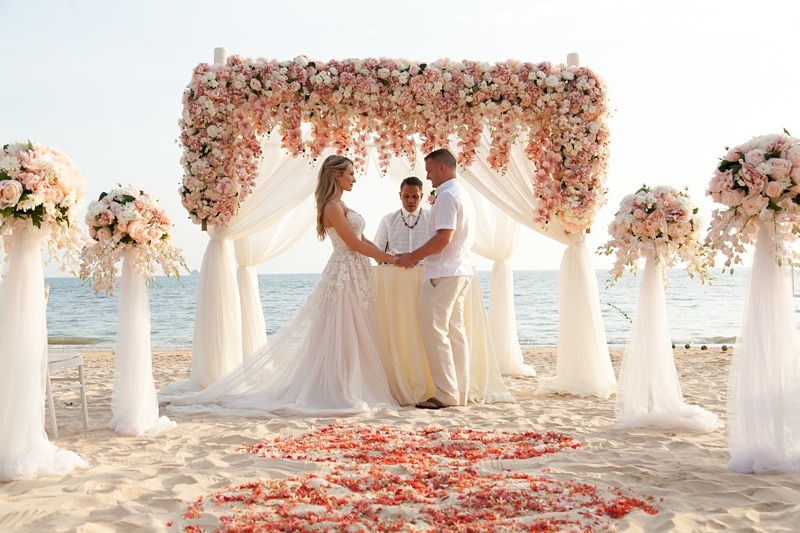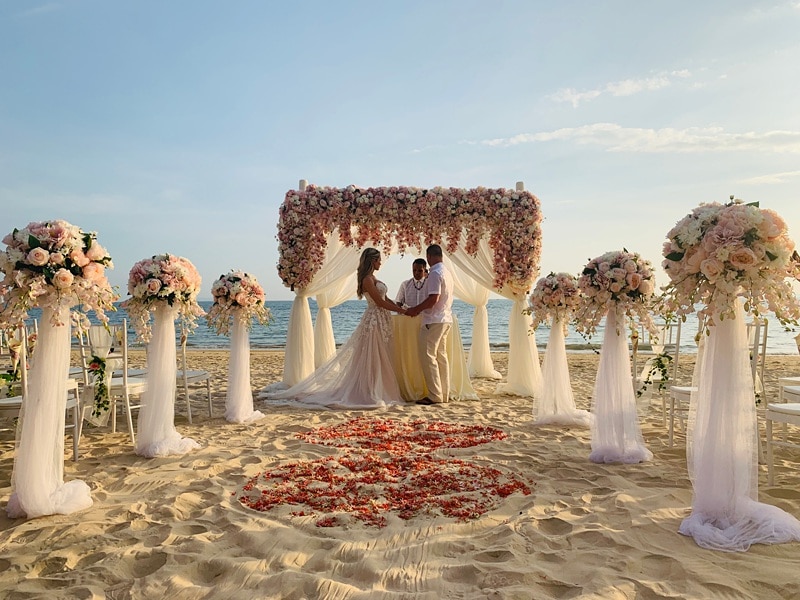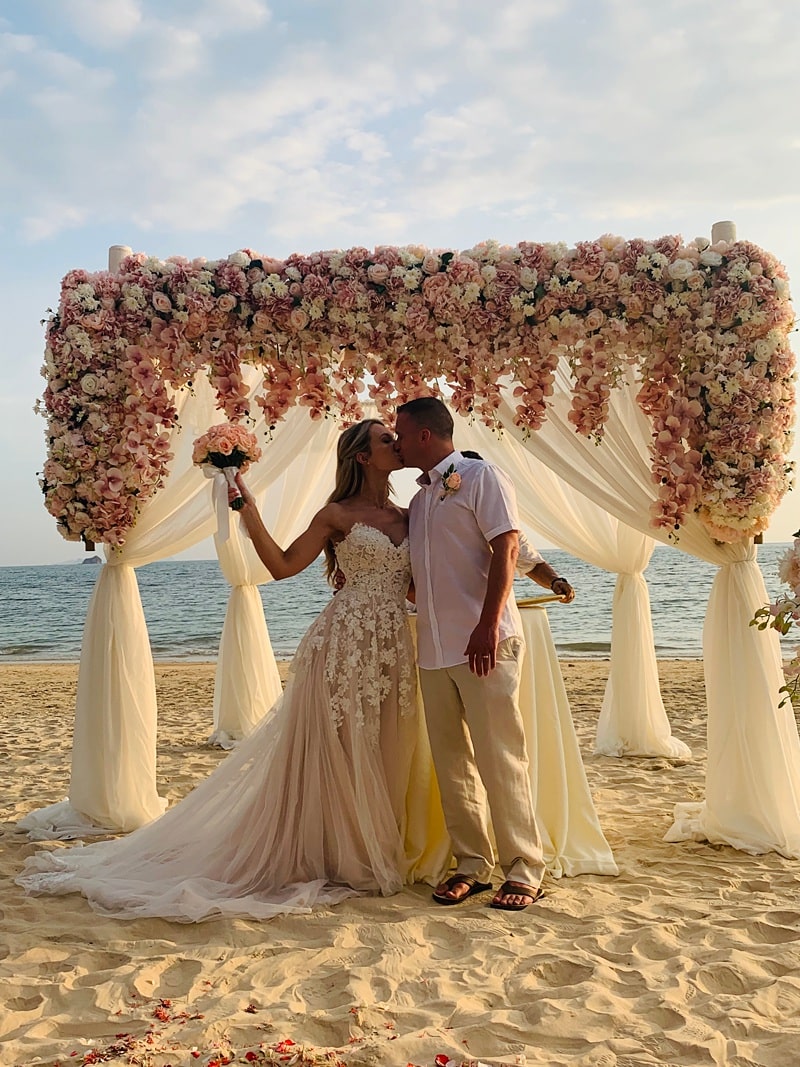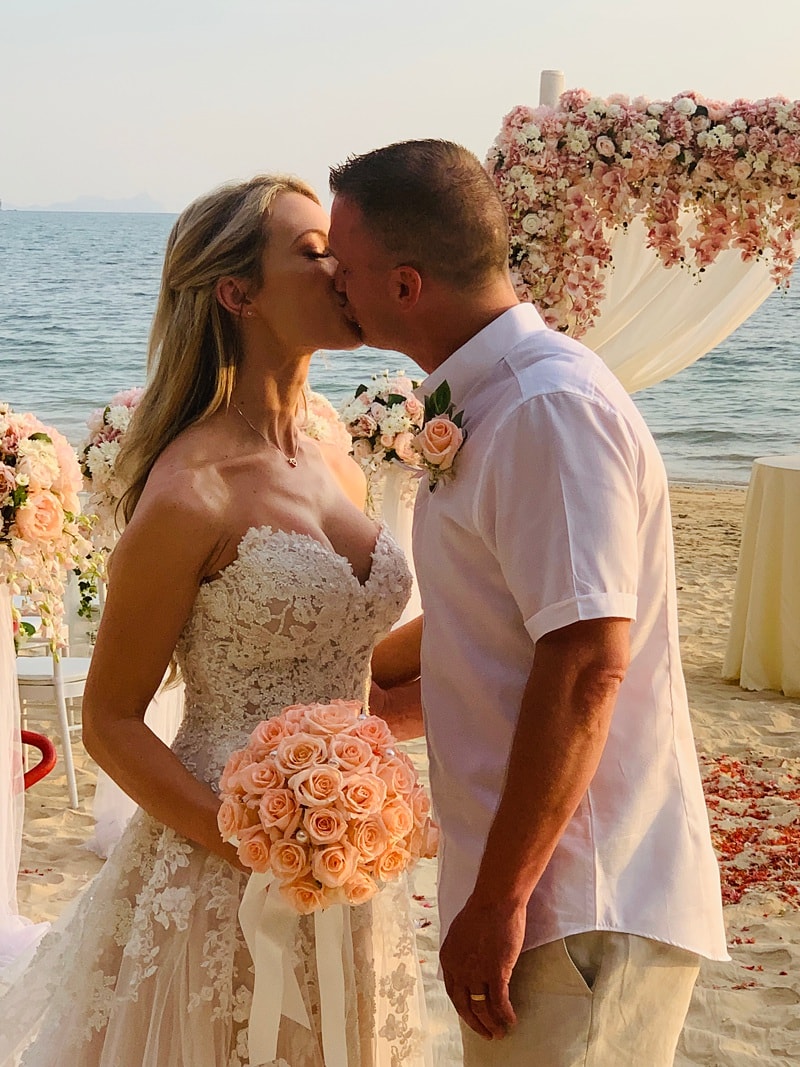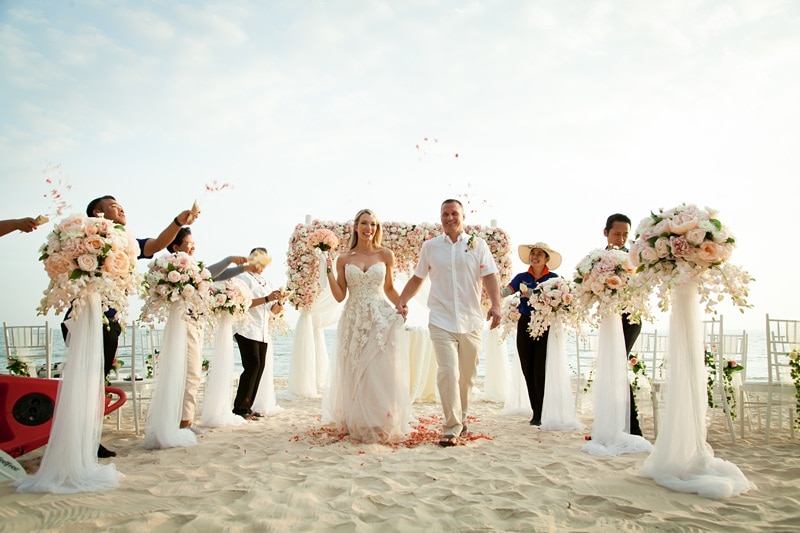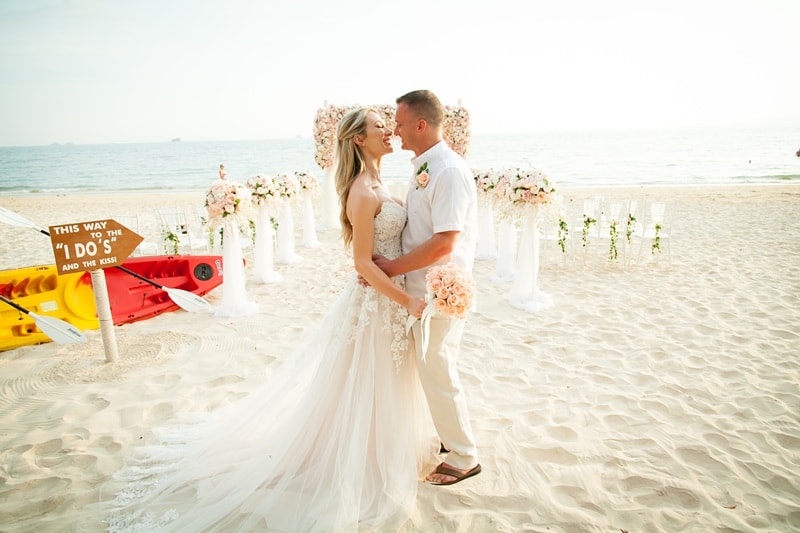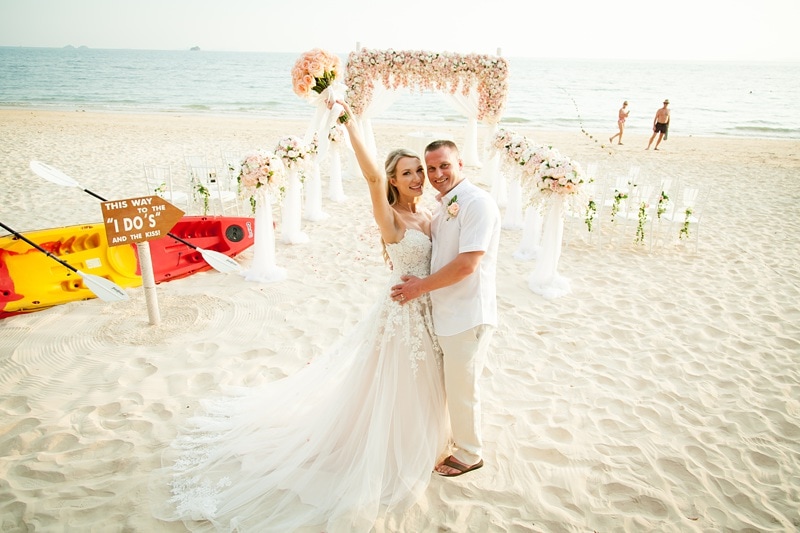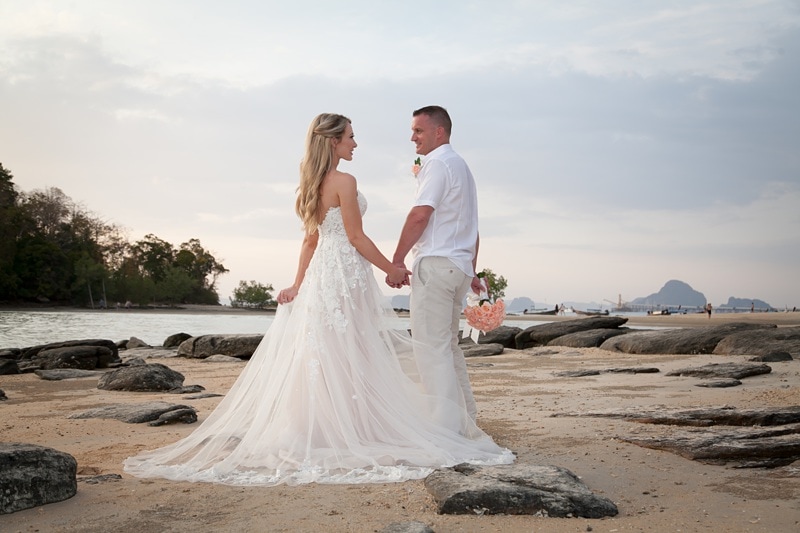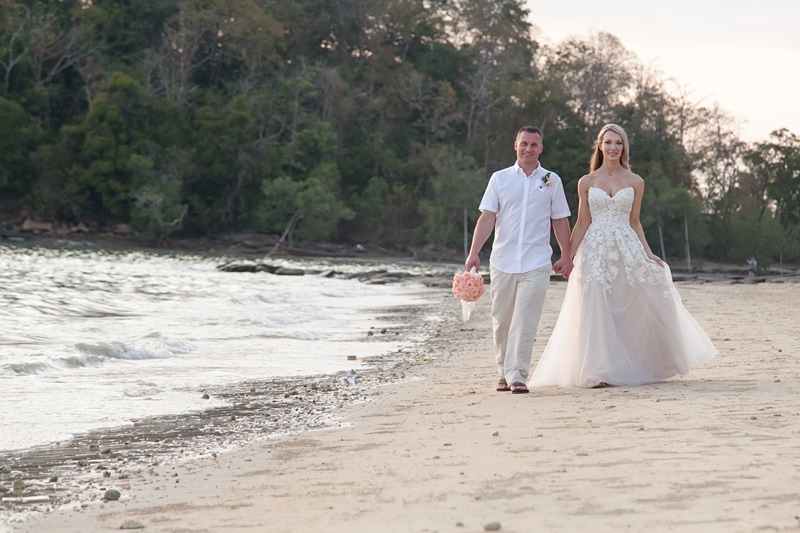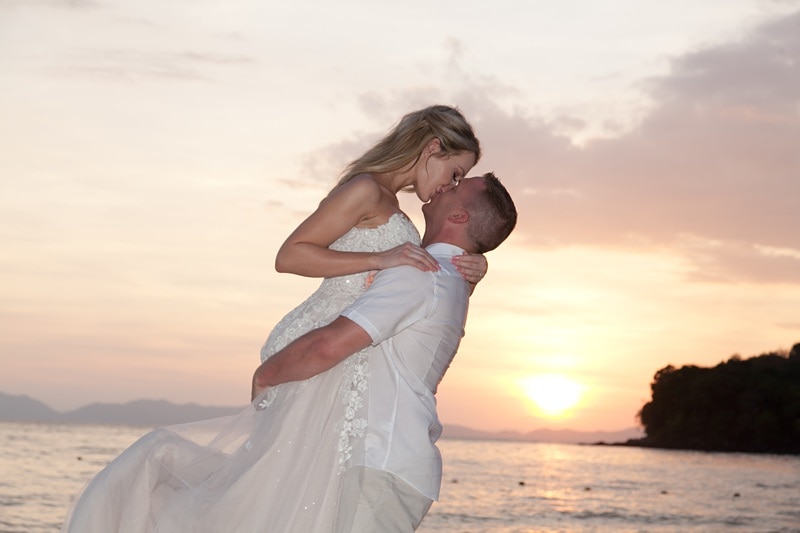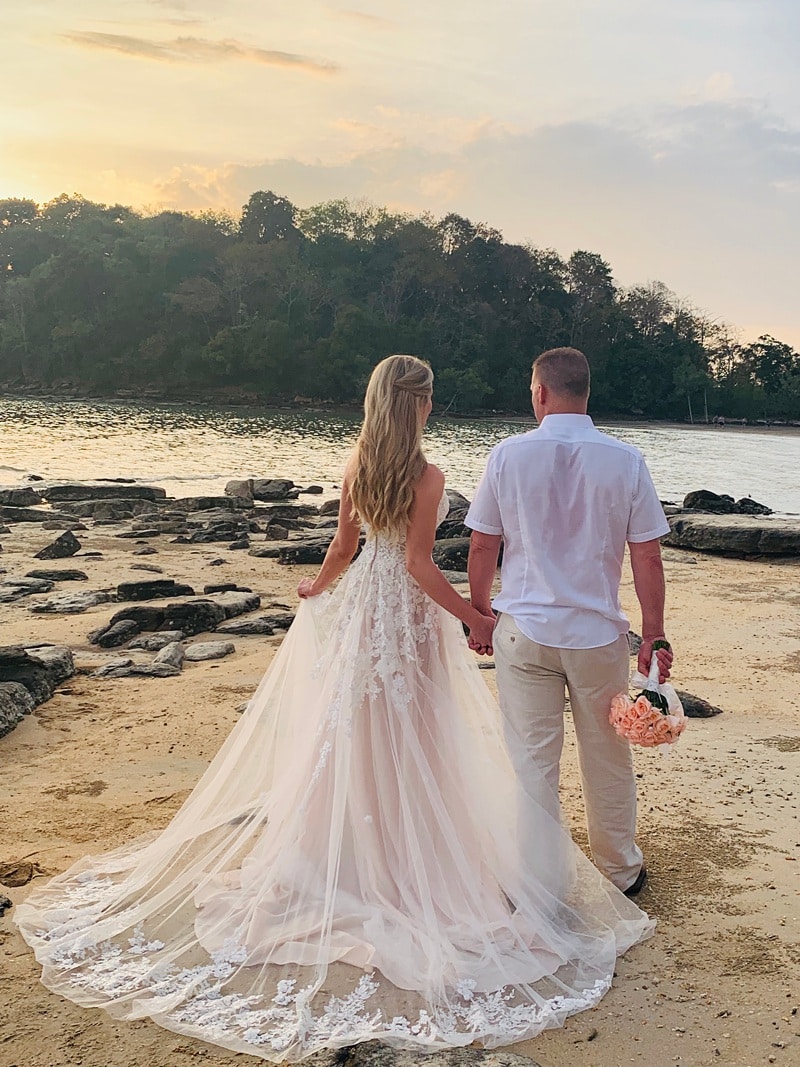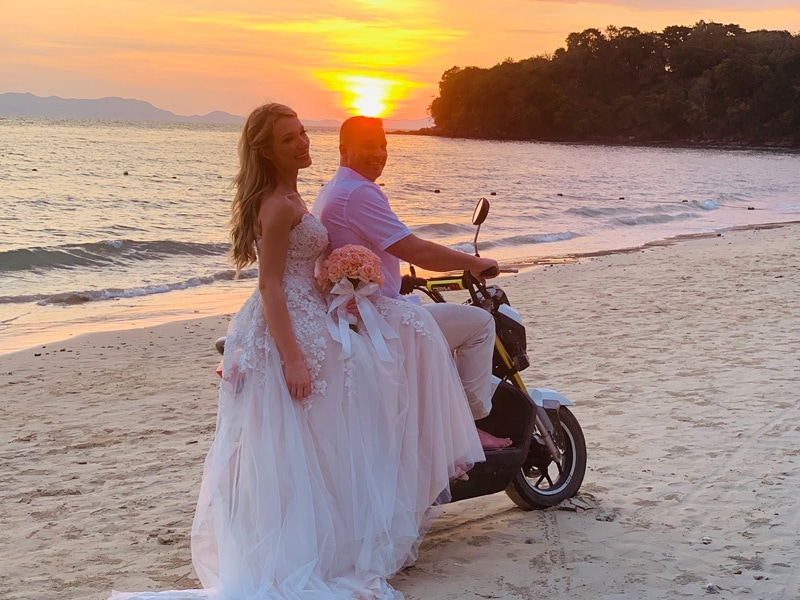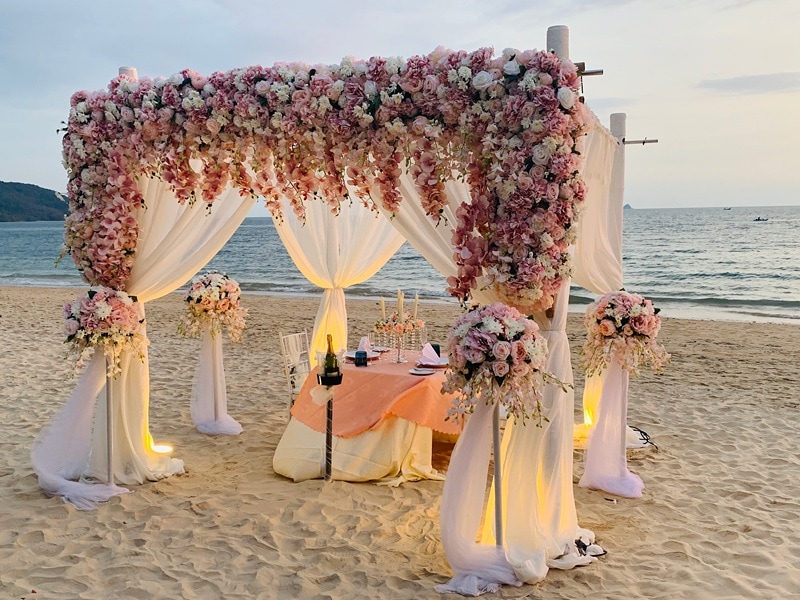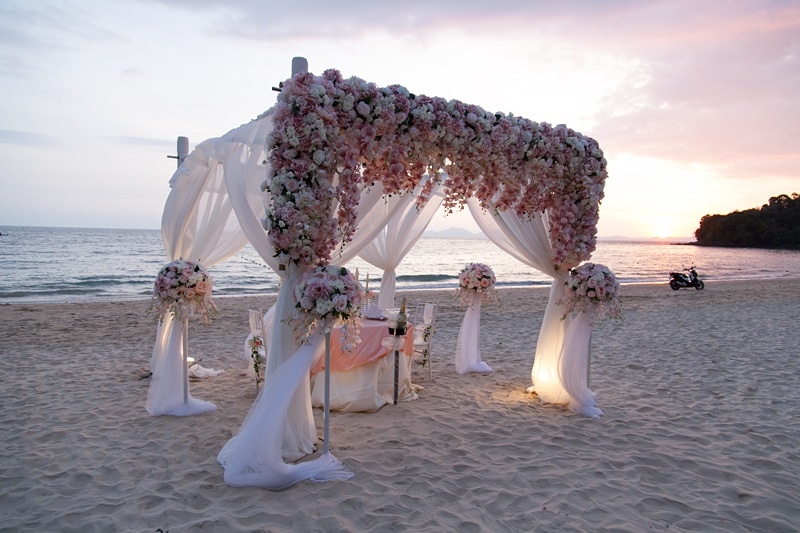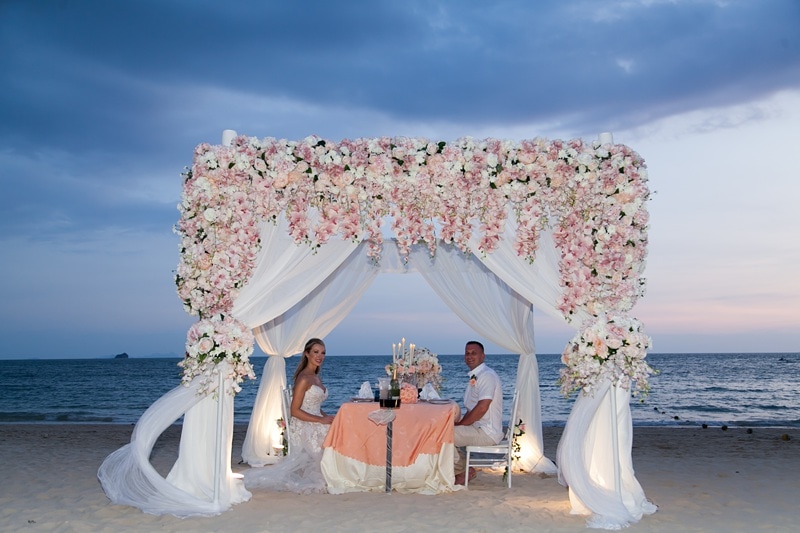 Q&A with the Bride
Why did you choose to get married in Thailand and in this venue?
I have been to Thailand twice before and absolutely love it there. The weather, the friendly people, the beautiful beaches. I Chose Krabi specifically for the wedding because I like the quiet and intimate feeling there.
Did you have a wedding theme?
No I just wanted something simple and beautiful with lots of flowers.
What were your sources of inspiration when choosing your wedding colors?
I love light gentle colors and I had a white and champagne colored dress so I chose peach and pink flowers.
What was your favorite wedding detail and why?
I loved that they had us do a unity sand ceremony where we had two different colored sands from the beach that we were at and we poured them together into a clear jar to symbolize us coming together as one.
What was the biggest challenge of eloping in Thailand?
It was hard to choose the hotel and venue without being able to physically see it. I had to rely solely on photos and reviews from other people and just hope that it would turn out the same.
What's your advice to other couples planning to elope in Thailand?
I would highly recommend it. It was completely stress-free. We didn't have to look or pay for a florist, entertainers, the venue or the photographer. The resort planned every single detail for us and even came with a 5-hour photographer! I was only asked to choose an arch design, flower color, and a song. It was so simple and fun, it let us completely enjoy the day!
Vendors:
Photographer: Sakda Tom Khruethong
Bridal Gown: B.B. Bridal
Venue: Beyond Resort Krabi
Planner: Puthita Ruengthanawat at Beyond Resort Krabi