Sometimes a simple elopement is just the ticket! And what is a more romantic location than Venice? Kayla and Francisco chose this historic city to say their "I do's". With just the two of them and their photographer, Courtney Lynn Photography, their vows were relaxed and intimate and exactly what they had dreamed of. They spent the day exploring the city in a stunning wedding dress and tux, capturing portraits in all the great nooks and crannies the iconic city has to offer. Anyone else super jealous of the amazing lace cut outs of Kayla's gown? So stunning! Scroll to see all the beauty of this sweet summer day.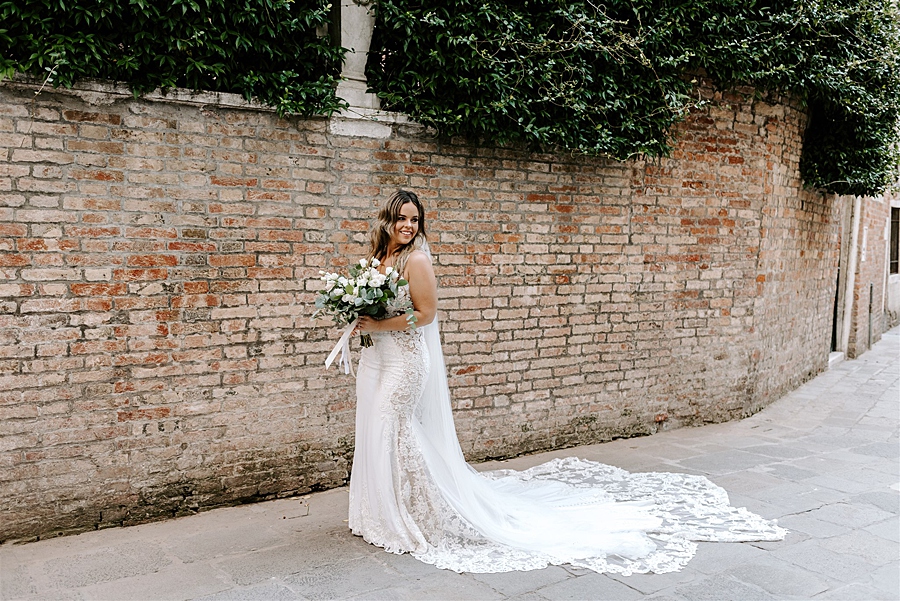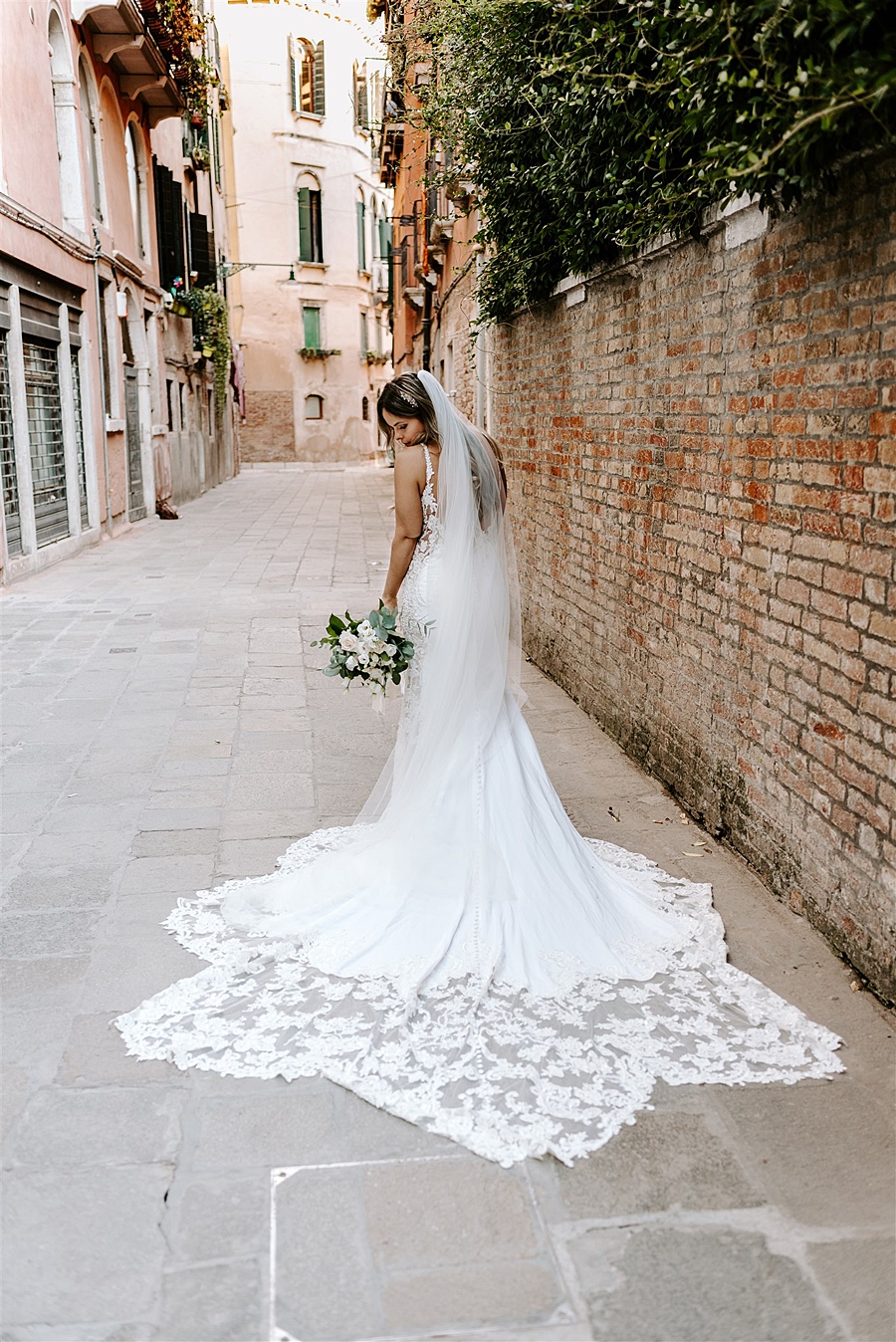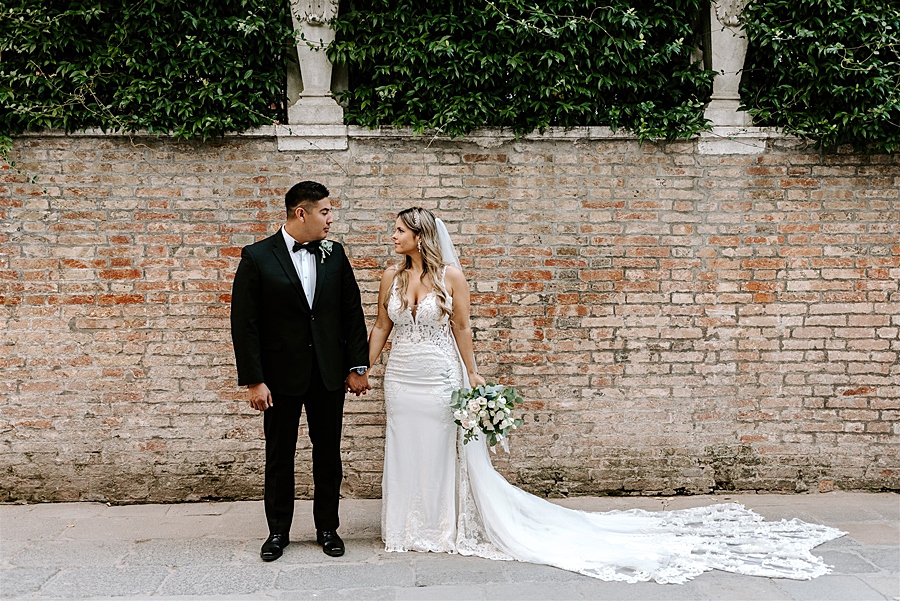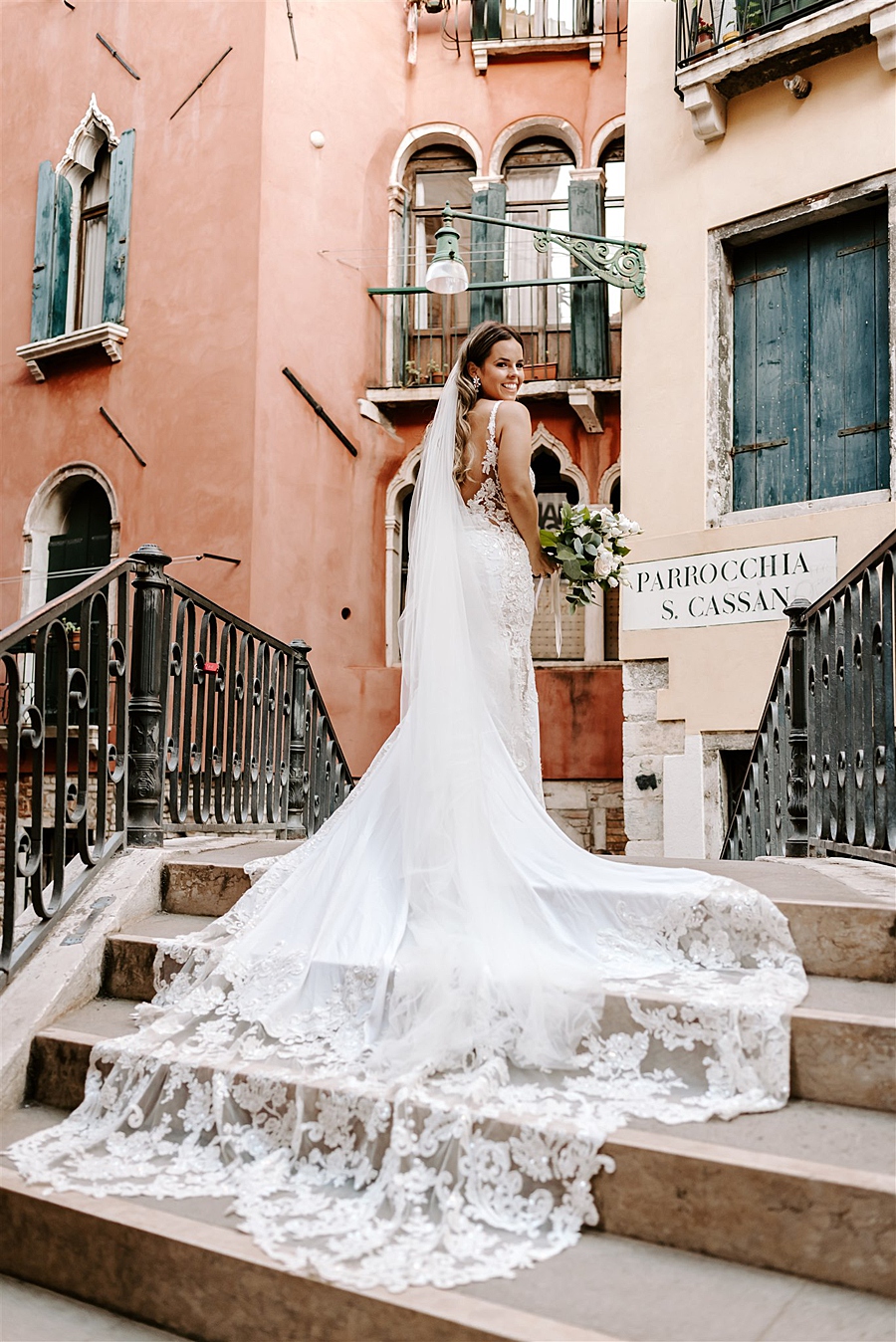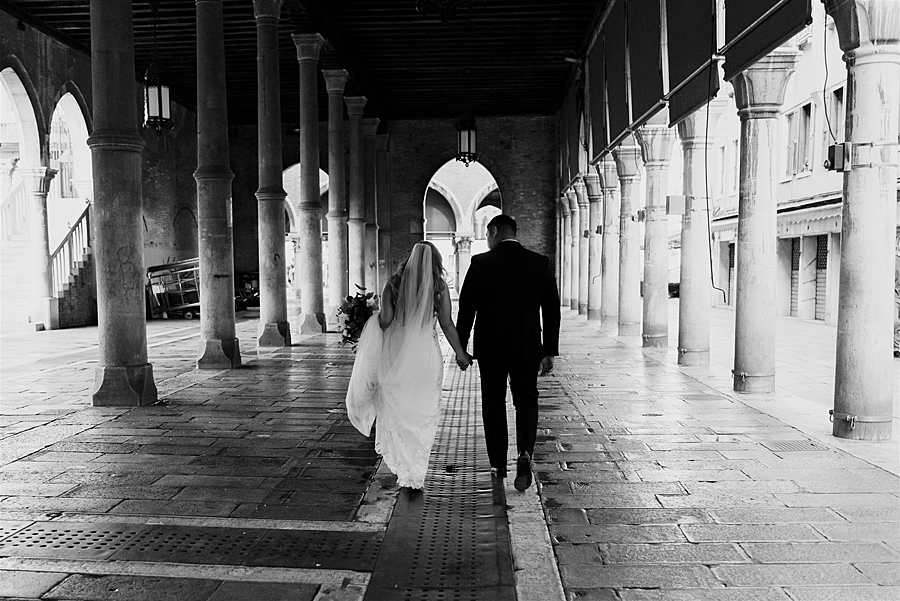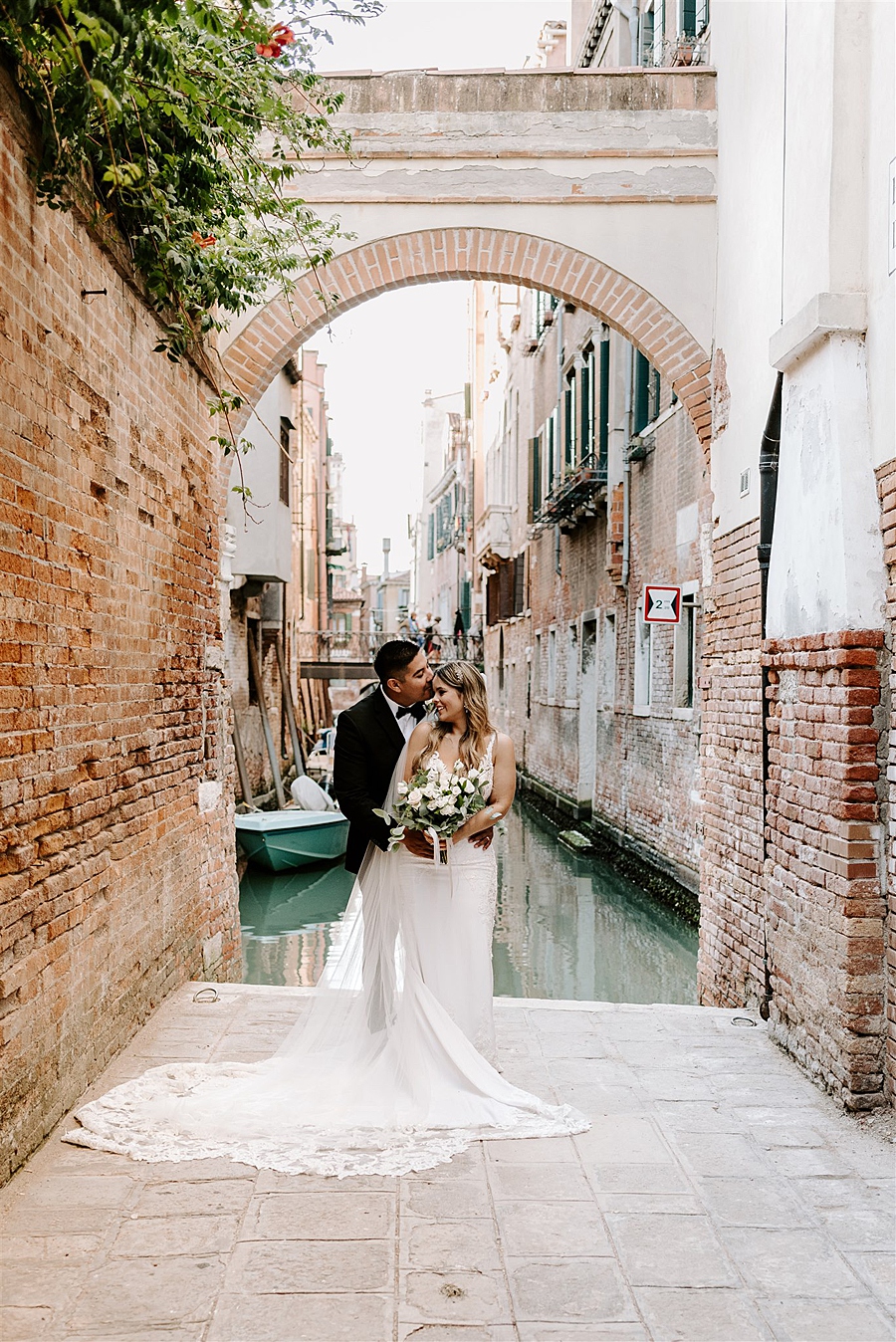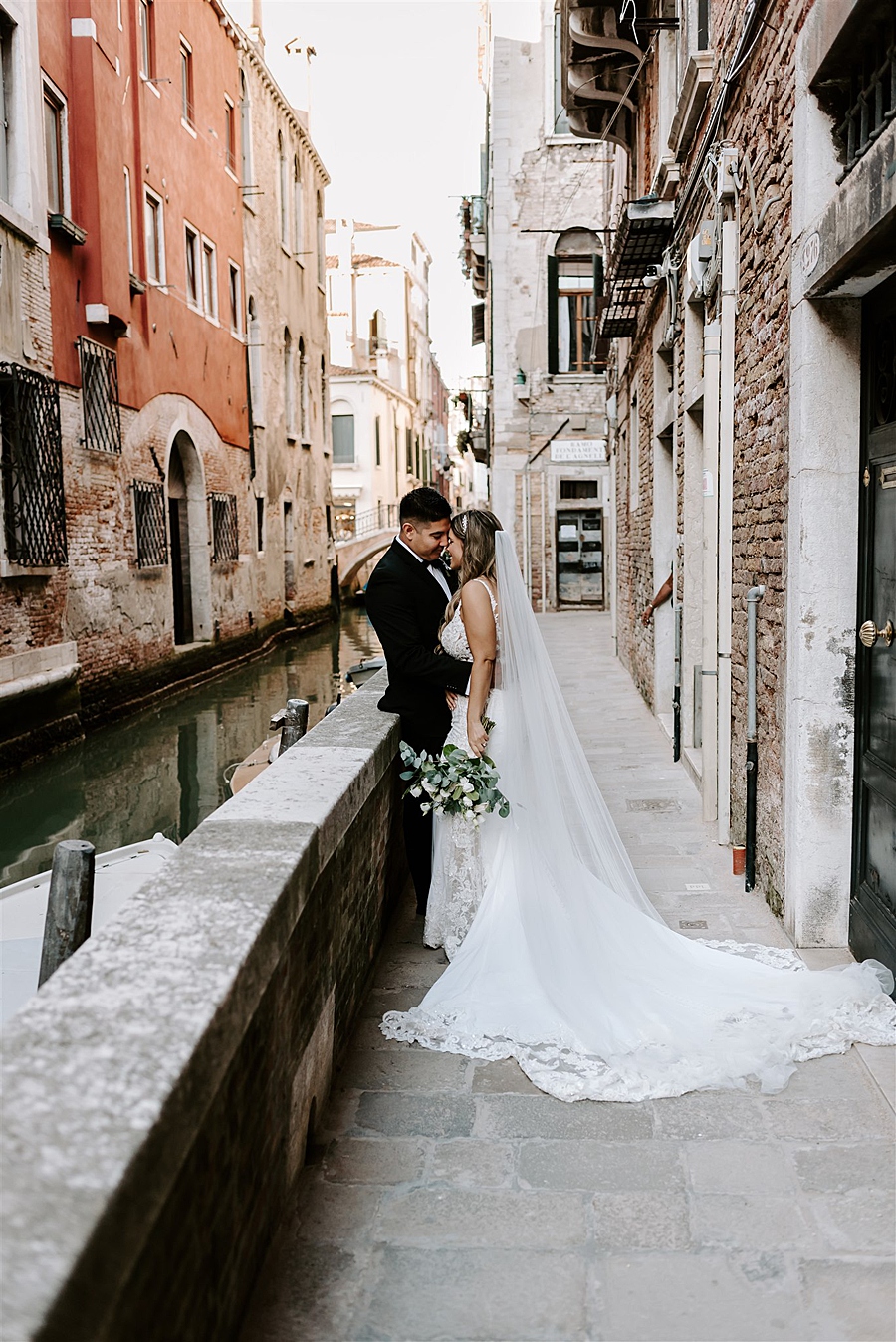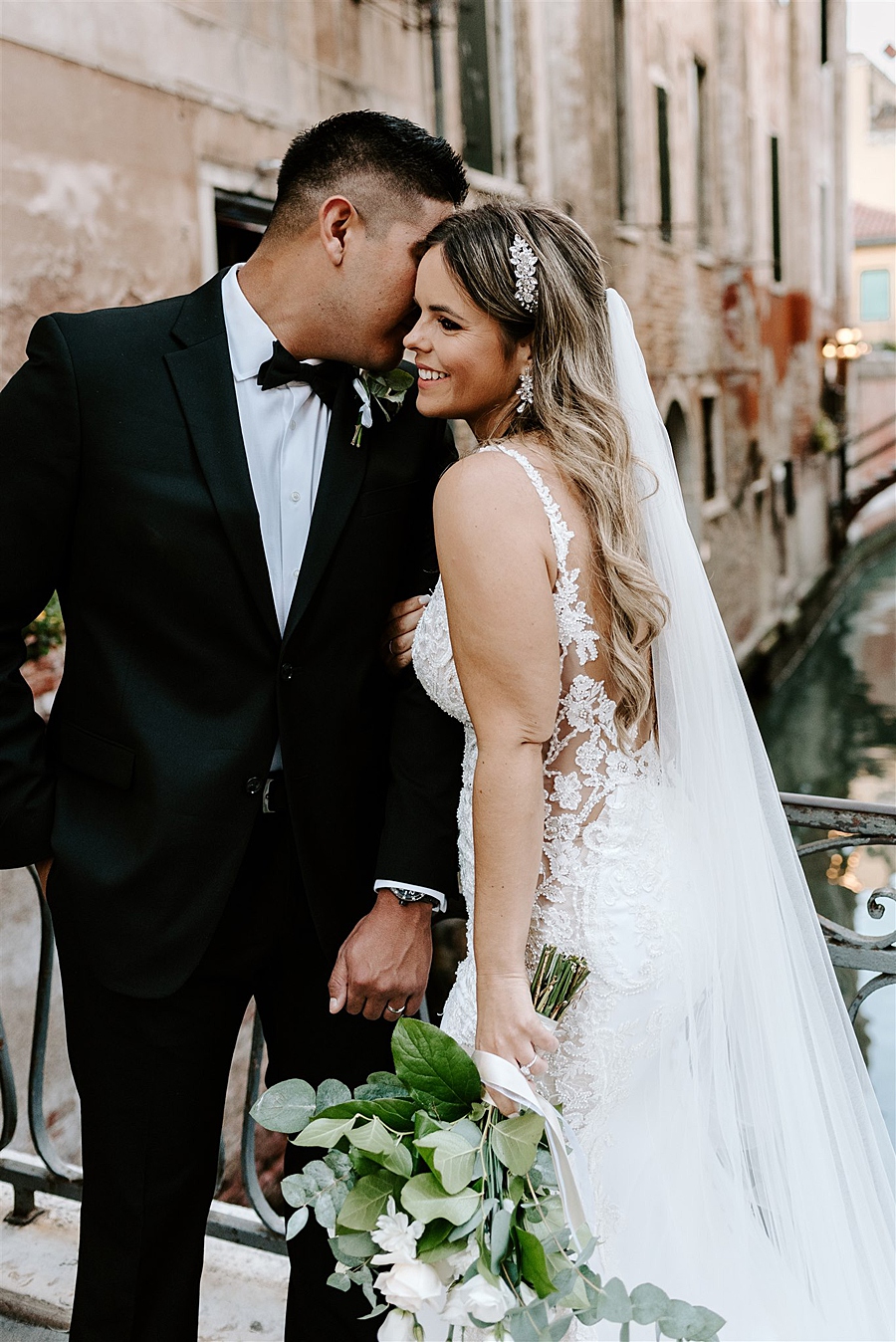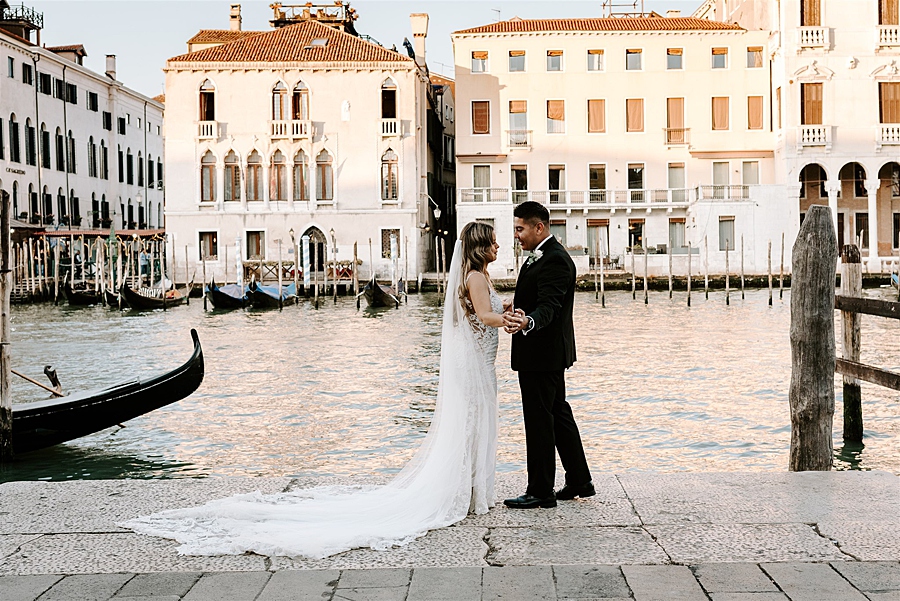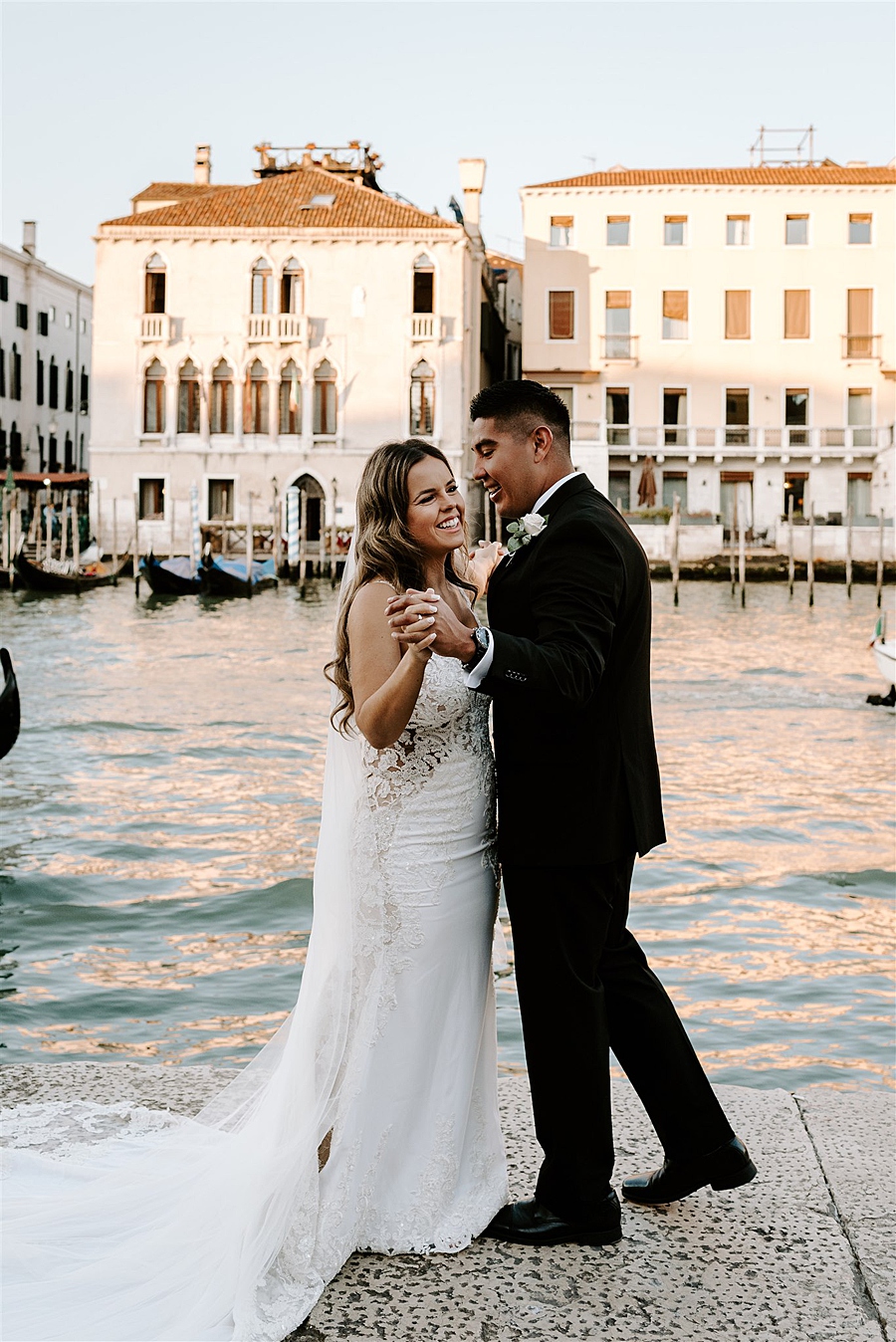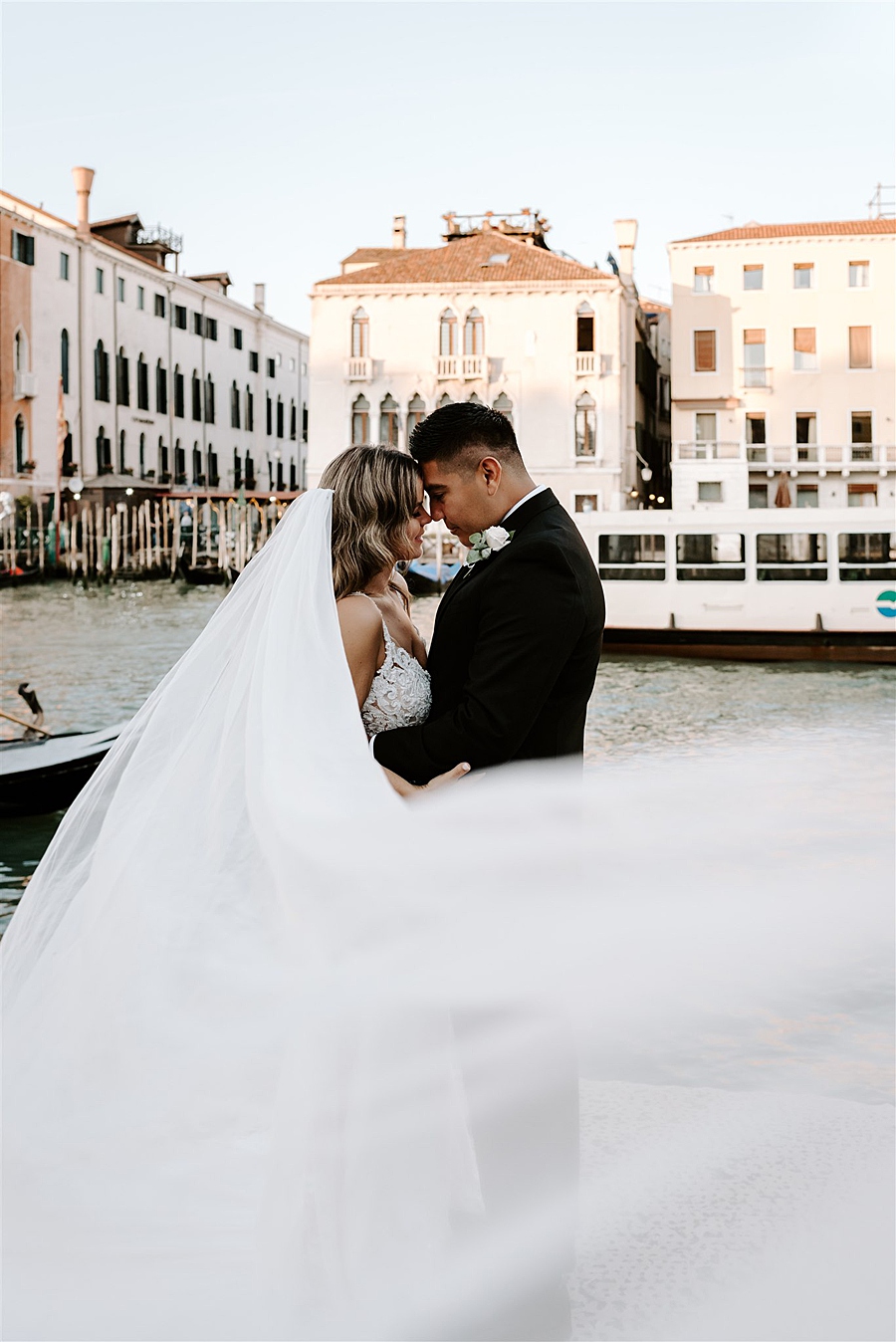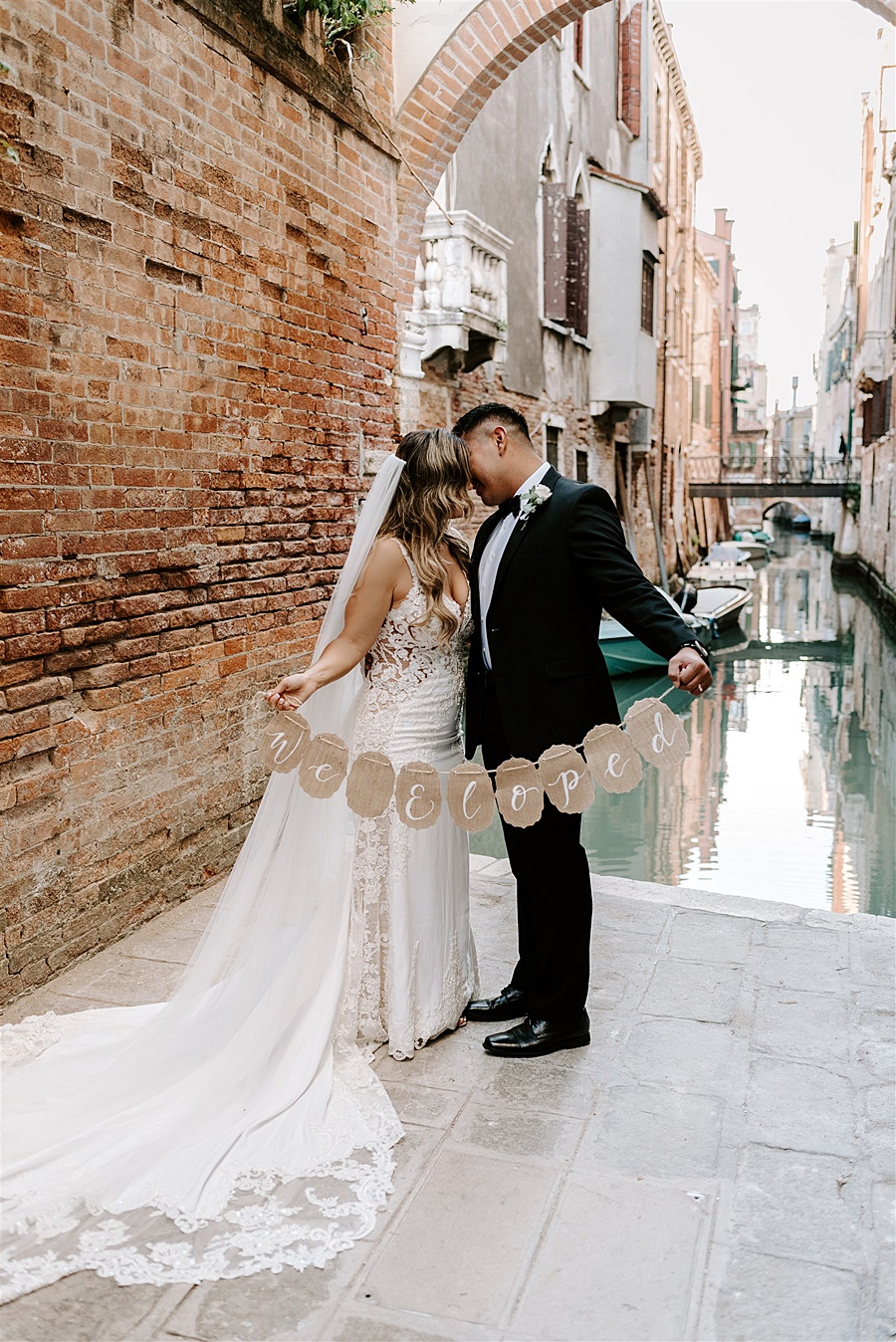 Questions & Answers with the Bride
How did you meet?
We lived at the same apartment homes BUT complete different lives. One day, as I was walking out of the gym, Francisco was walking in. He never made it to his workout. Instead, He said hi and we literally talked the whole way to my front door. I tell people this story and say he was creepy for following me to my apartment, but I'M actually the one who let him INTO my apartment. YES, I know… ugh.
What is your proposal story?
Francisco and I went on a trip to Punta Cana in the Dominican Republic with friends and family. Francisco with the help of his best friend/man found a secluded part of the beach and wrote out "WILL YOU MARRY ME?" with broken pieces of palm tree bark which had fallen onto the sand. It obviously worked!
What were your favorite parts of the day?
Just exploring Venice! It was a lot of fun to walk around the part of the city without crowds of people.
What was the best part of having a destination elopement wedding in Venice?
It was so much fun to get married in another country! Courtney, our photographer, helped us plan out the whole thing which was so amazing and made our lives much easier so that we could enjoy the day.
Vendors:
Photography: Courtney Lynn Photography
Floral: Pretty Flowers
Wedding Dress: Martina Liana Bridal