Imagine having to call off your wedding not once, but twice because of the pandemic. Alicia & Jon were heartbroken but a couple of weeks after cancelling, they decided to completely reimagine their big day. Instead of their original venue in New Jersey, the couple planned an intimate destination wedding in magical San Marco, Florida with just their closest friends and family.
And guess what? Their day turned out to be a hundred times better than what they thought it could be!
Jon and Alicia's reimagined wedding meant getting ready at a family home that held a hundred memories, sneaking off to the garden for an enchanting photoshoot, and dancing the night away with their favorite people.
And don't think that a newly inspired wedding meant no glitz and glam. There was plenty of magic with fireworks, flowing cocktails, and of course, a rocking band. In keeping with that classic Florida fairytale magic, each of the tables is named after Disney songs.
Magdalena Studios was on-site to take all of these dreamy photographs. And the beautiful bride is here to share her planning experience, so make sure you scroll to the end of this post. Enjoy!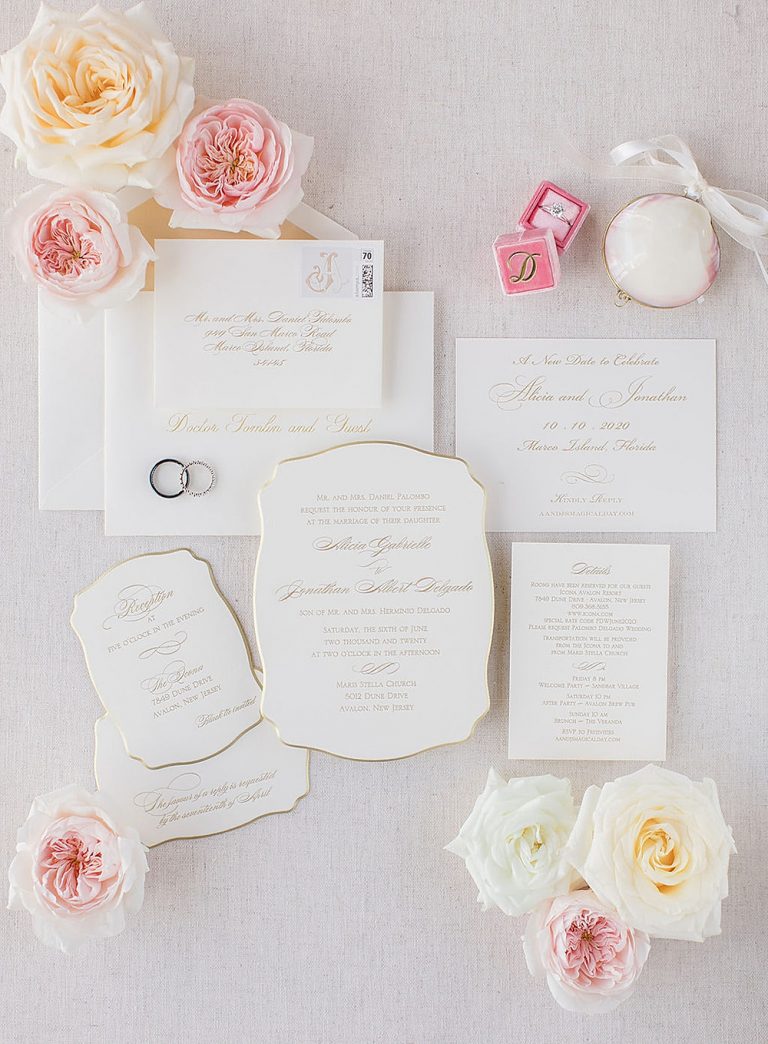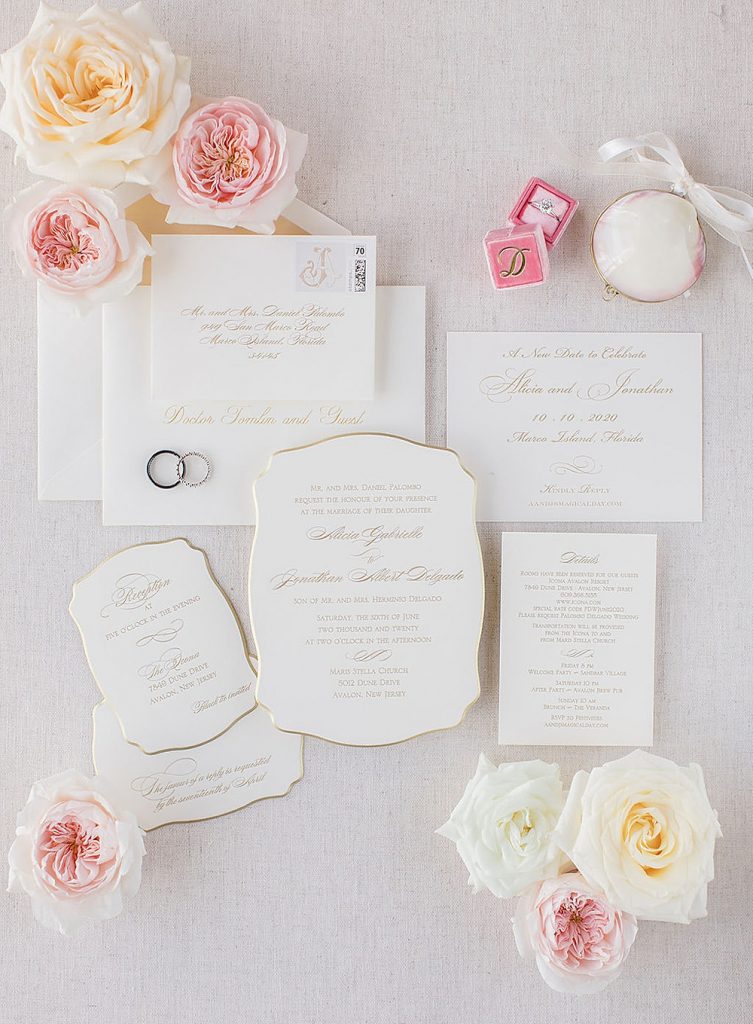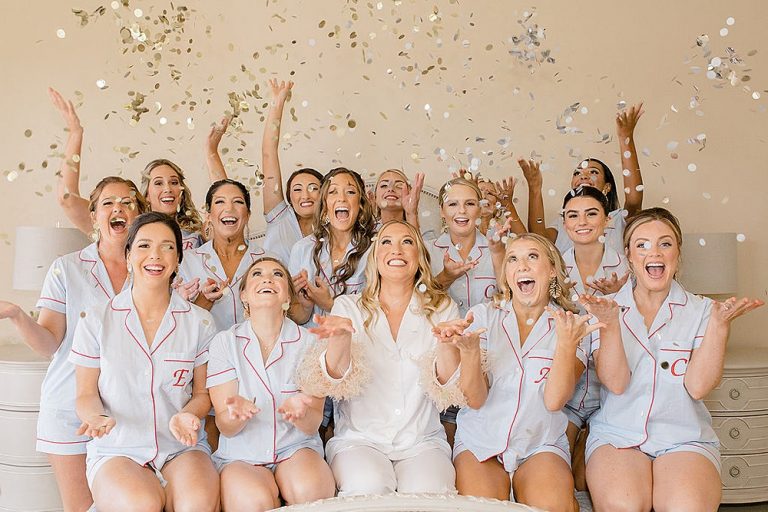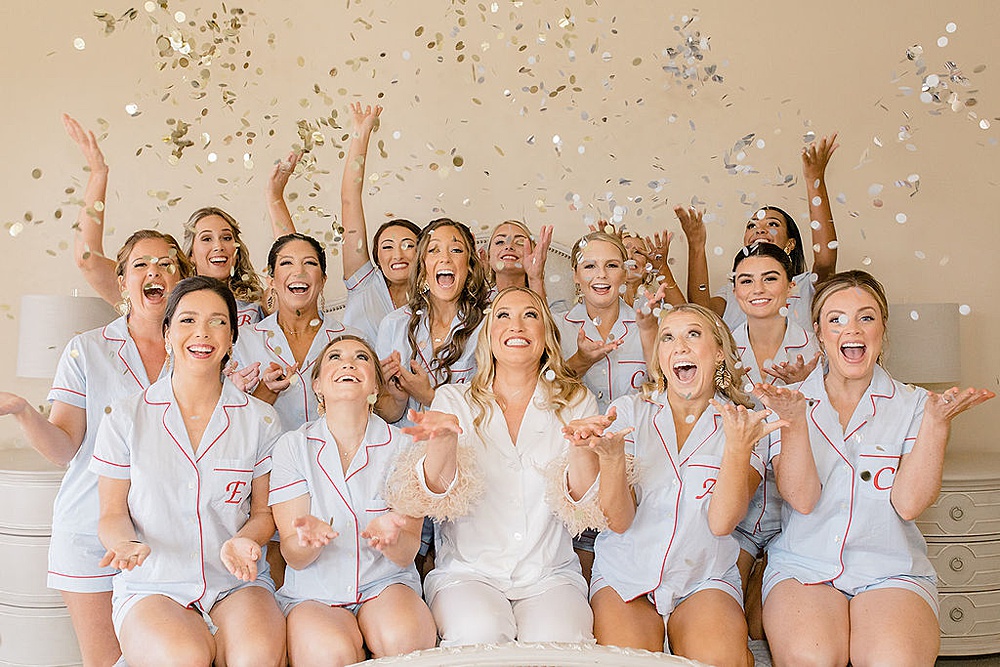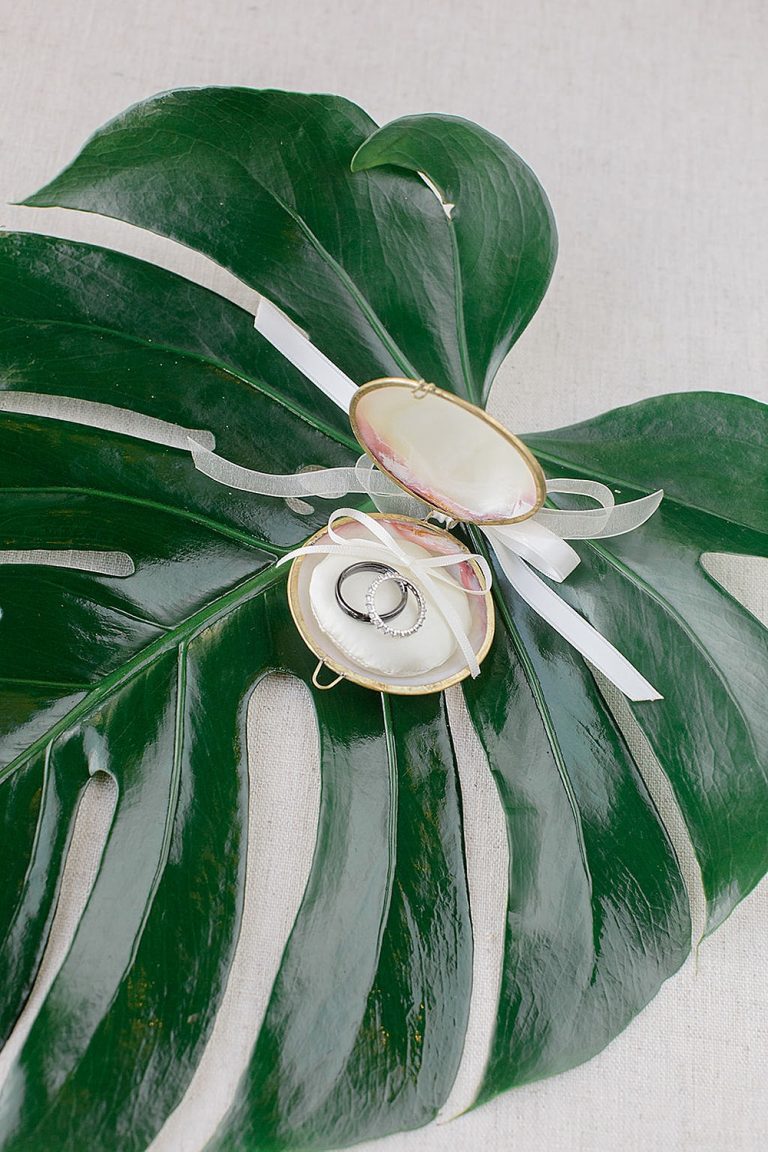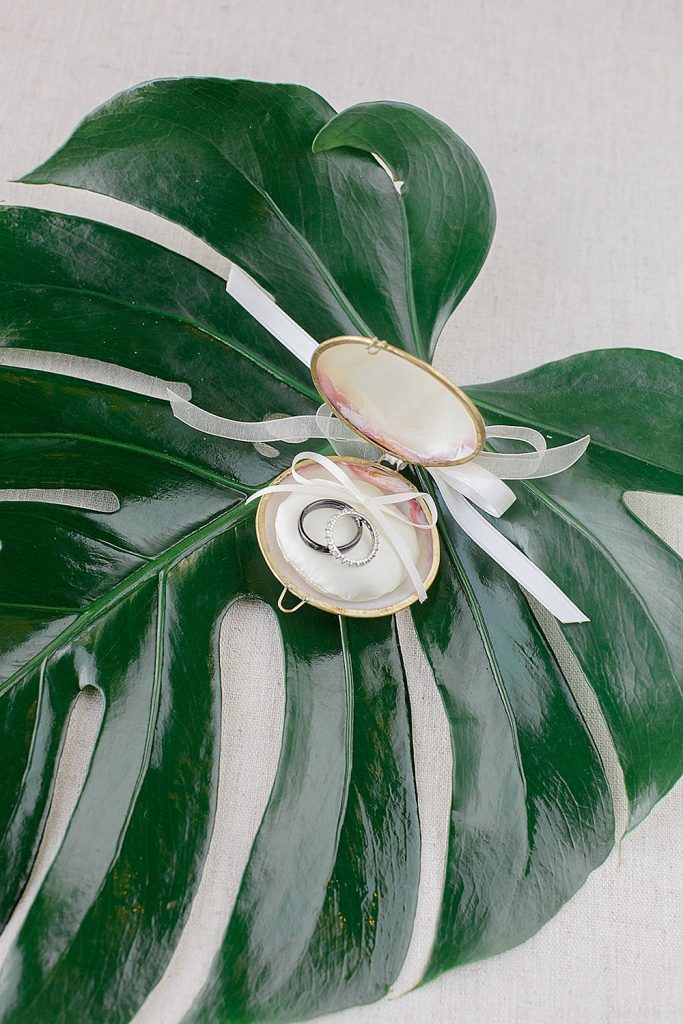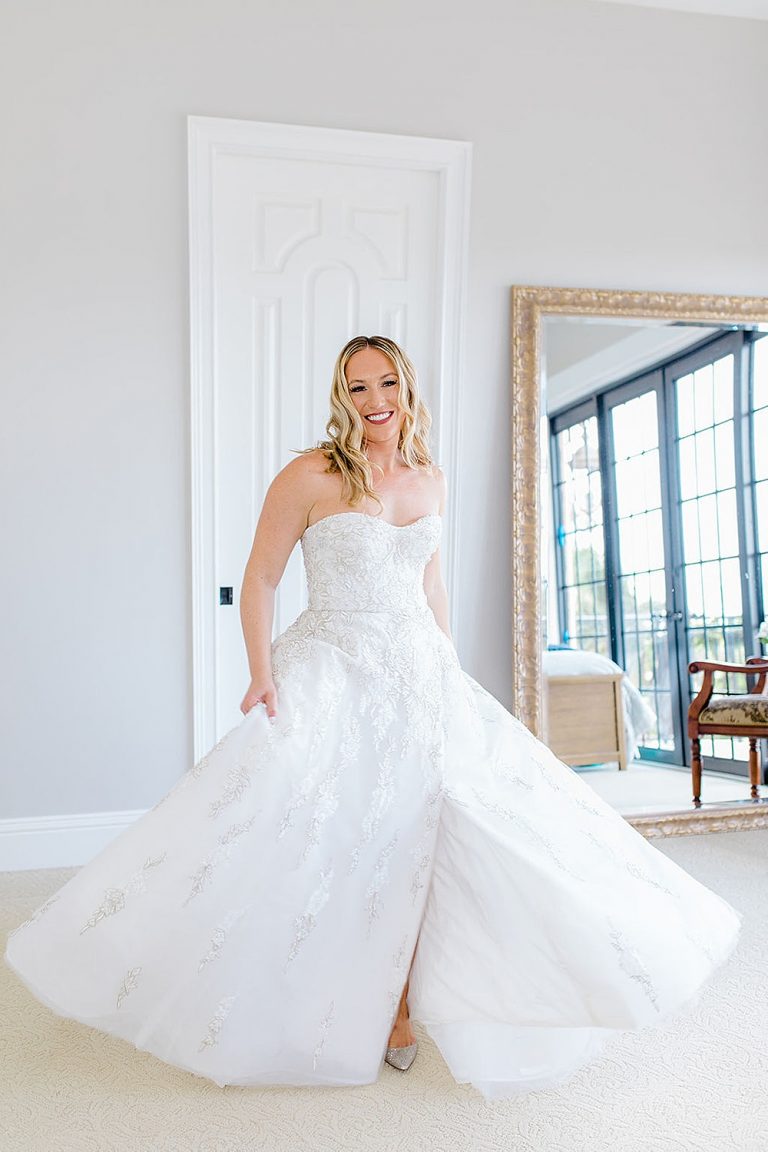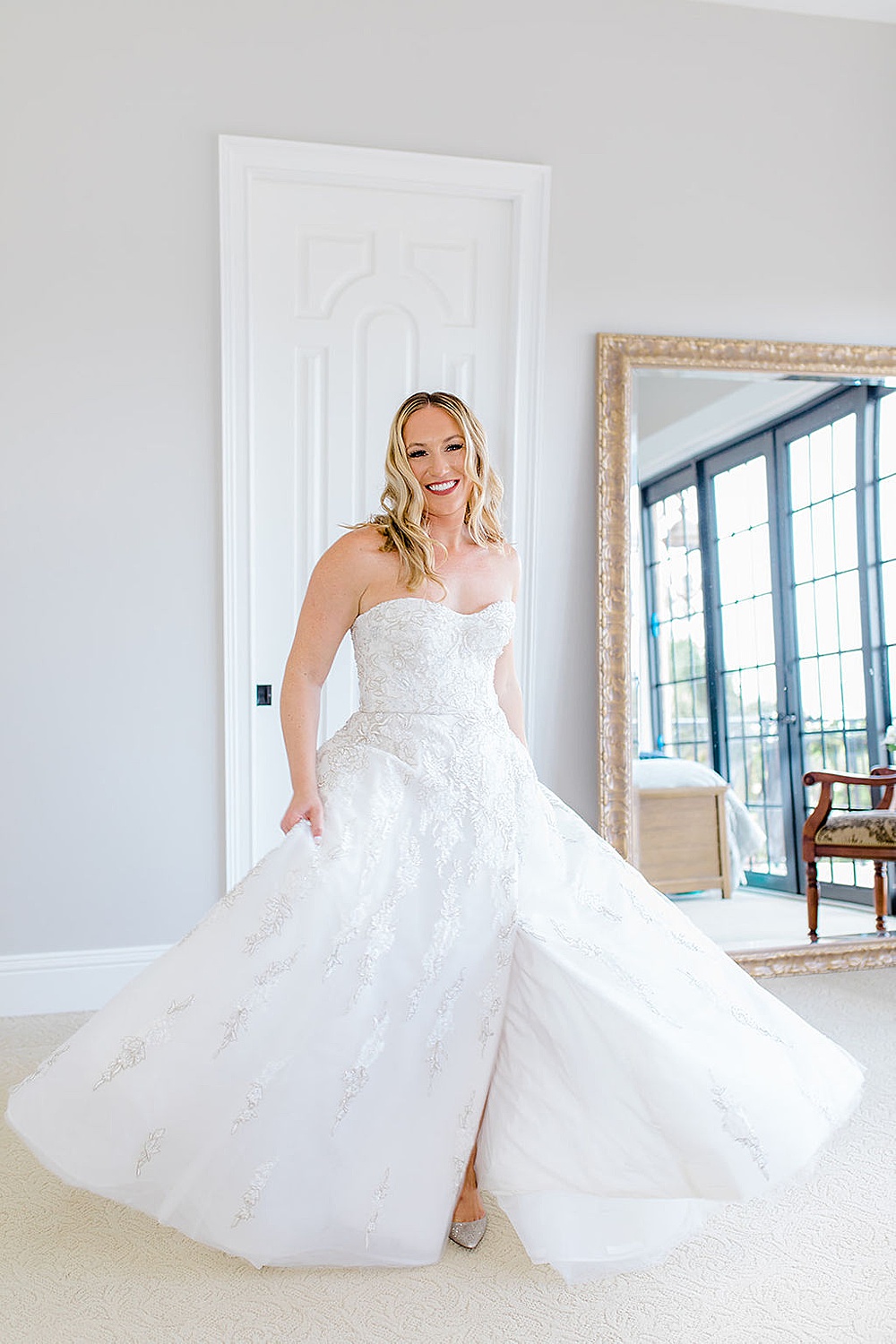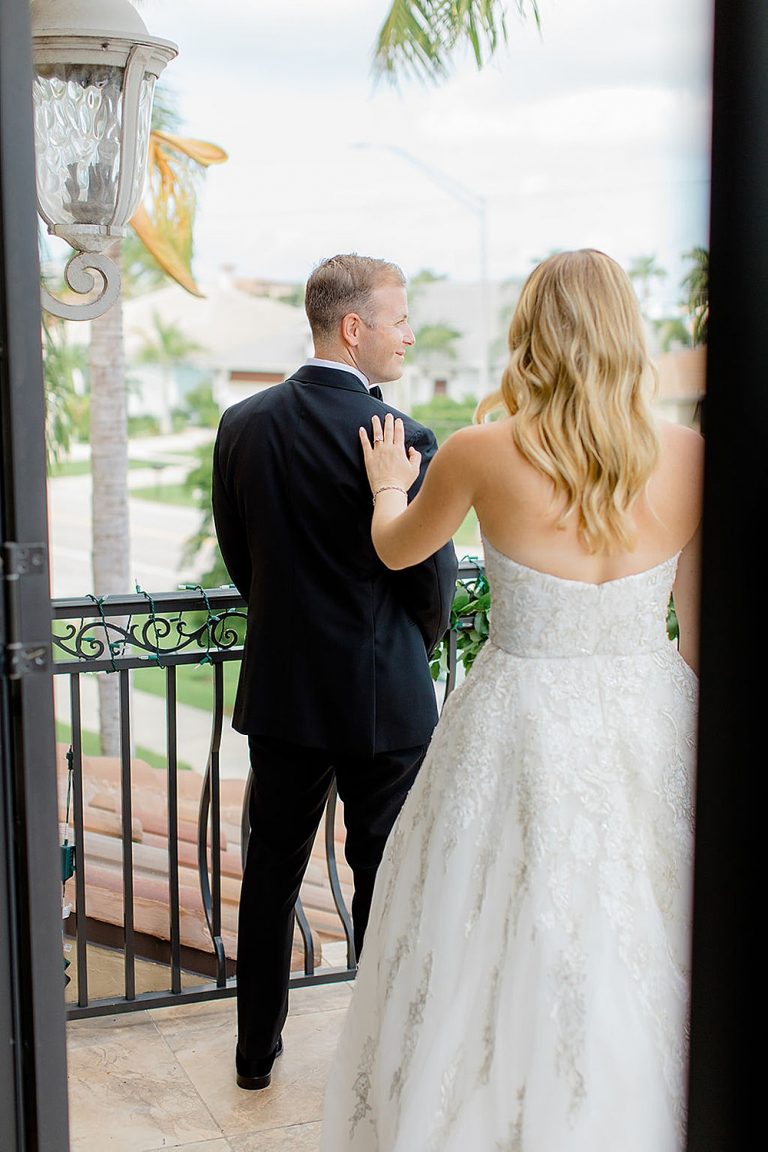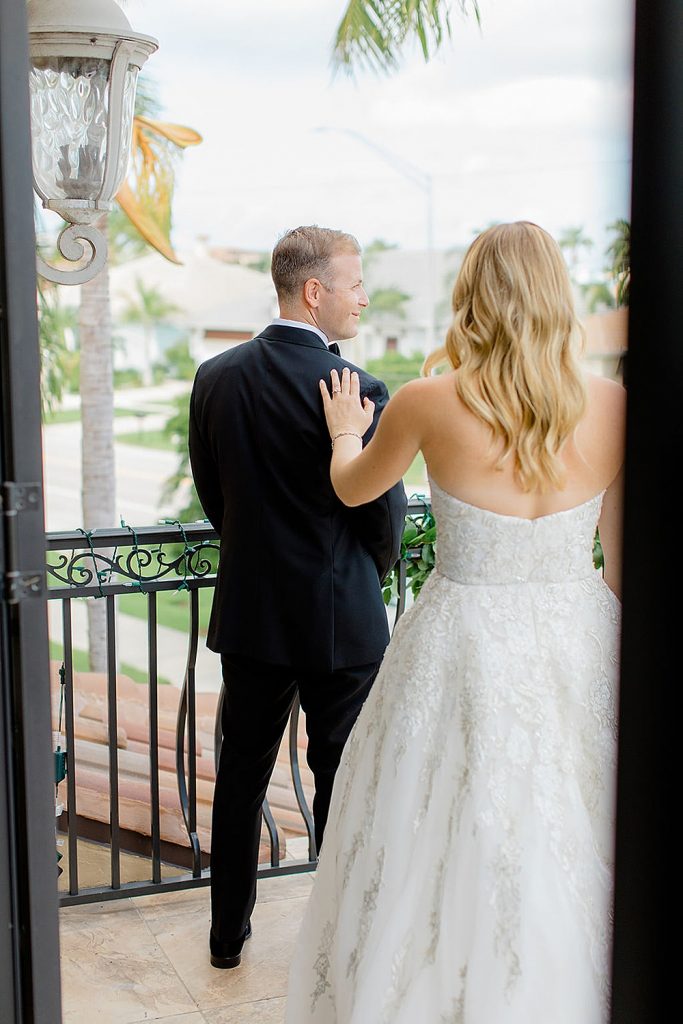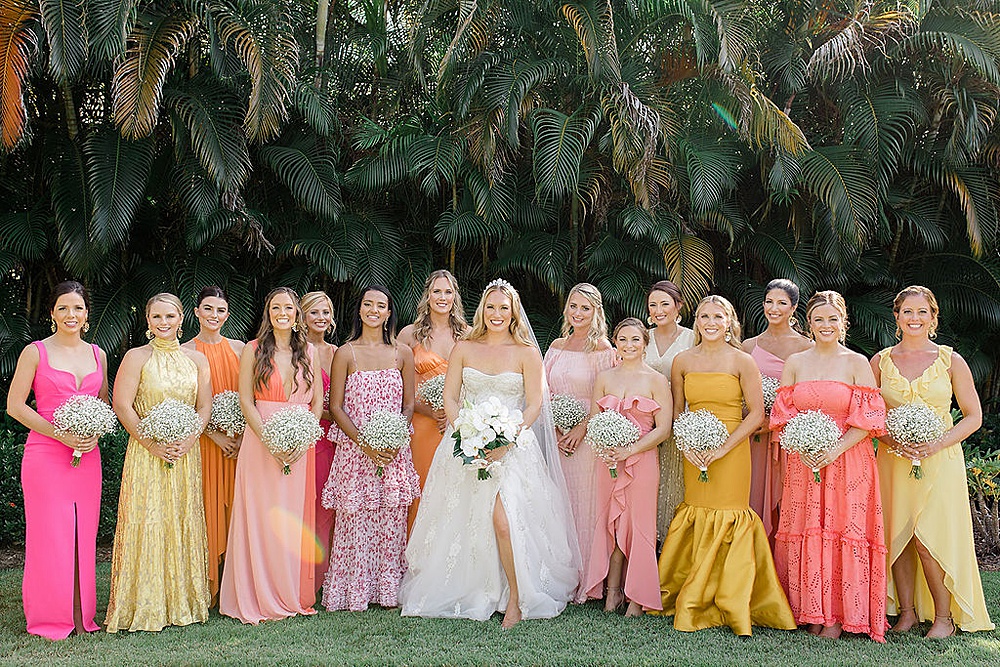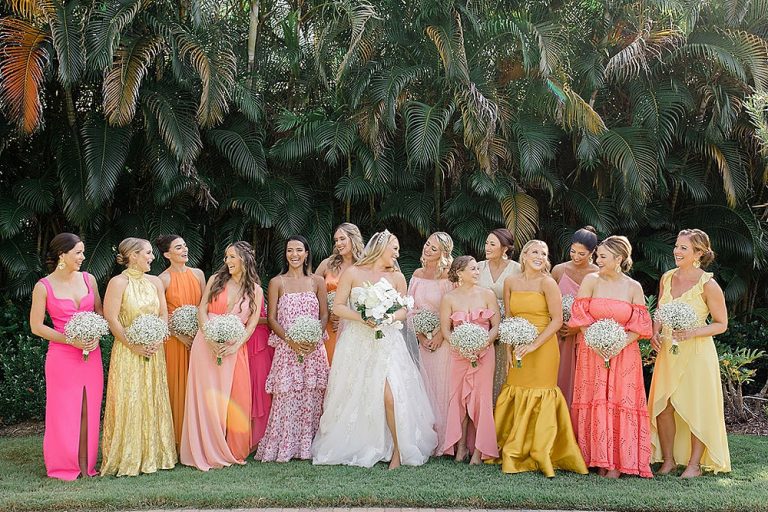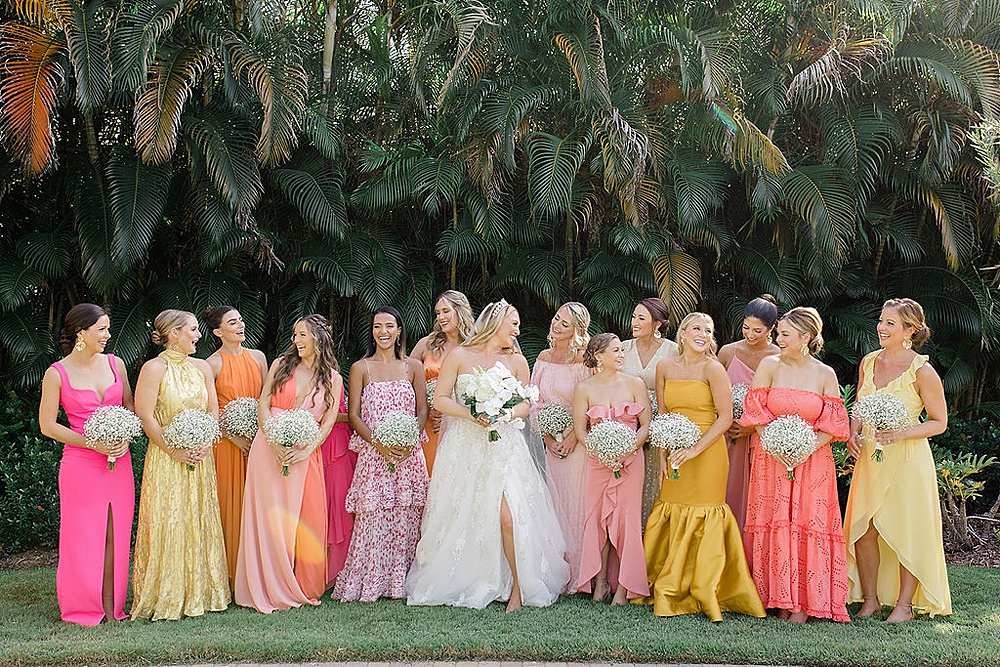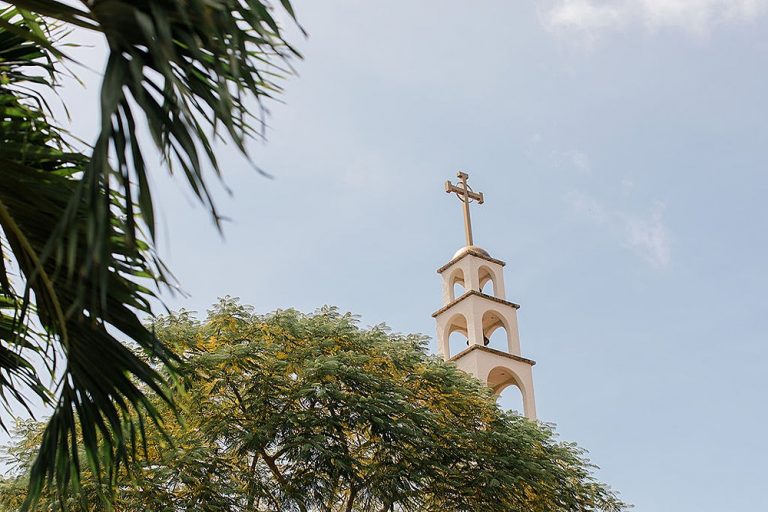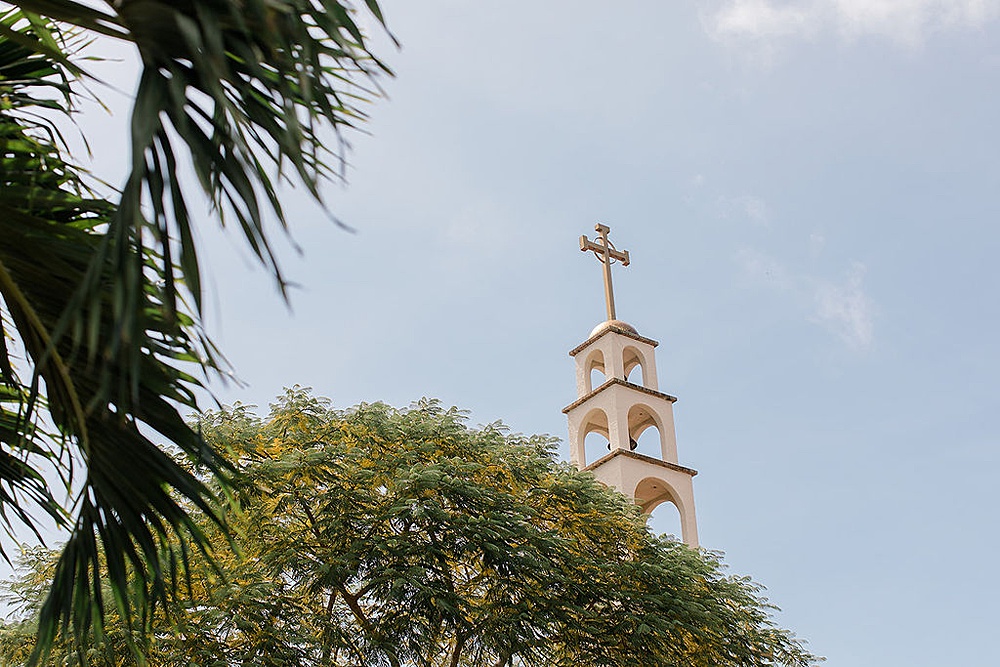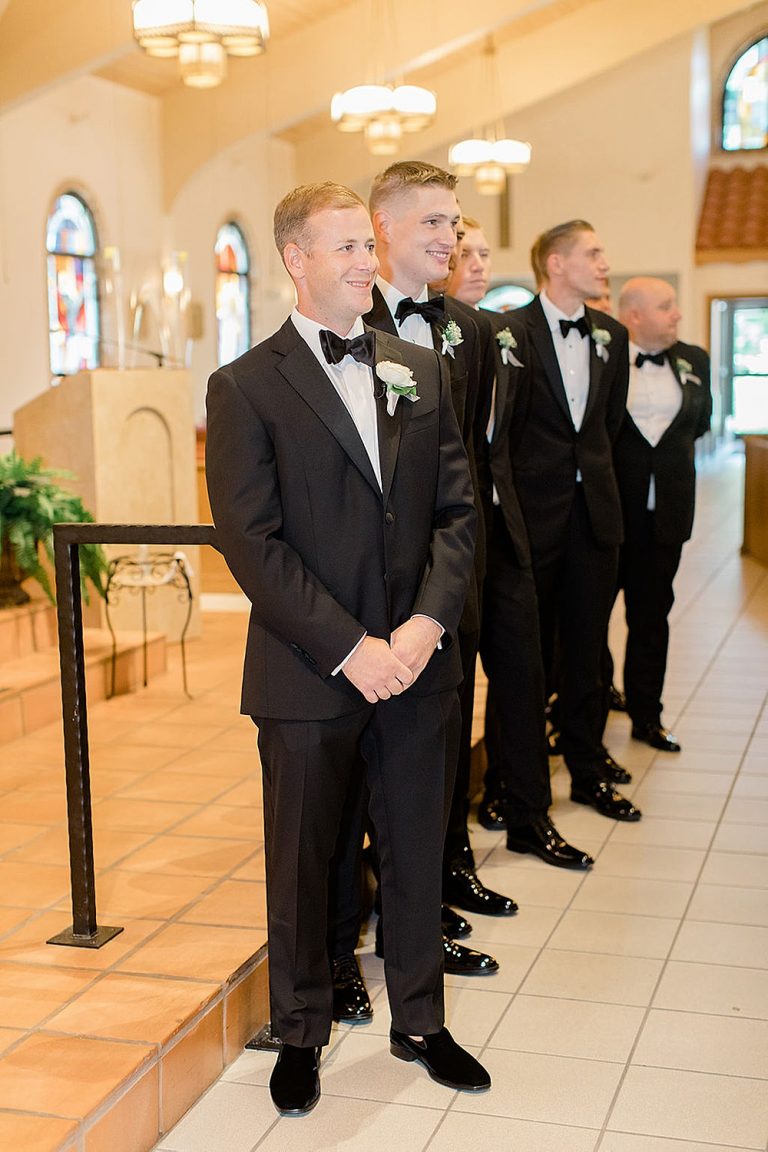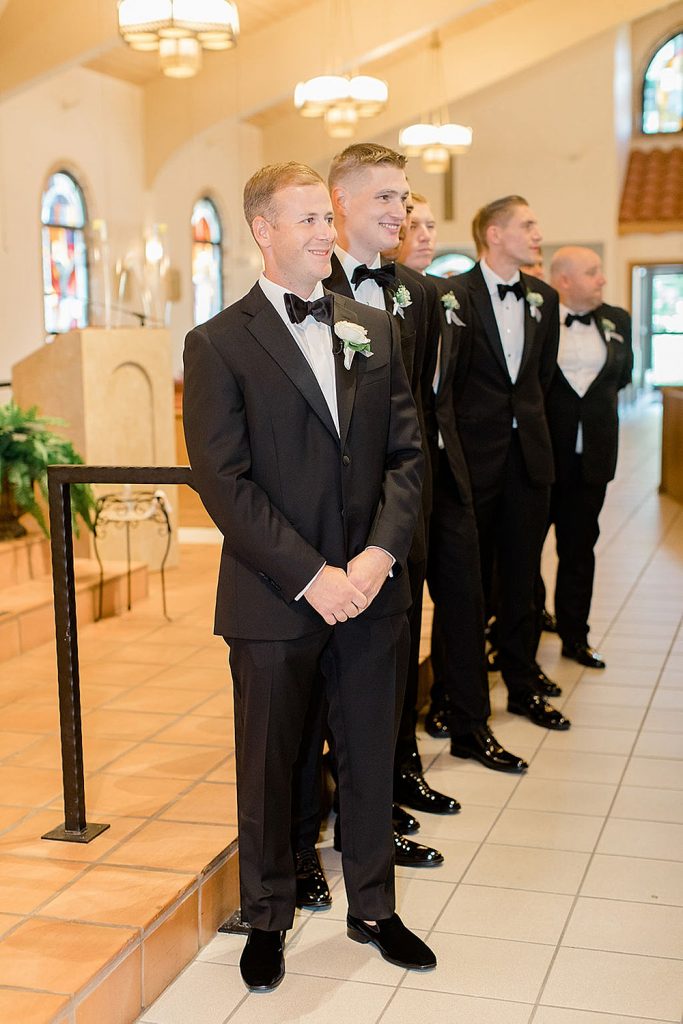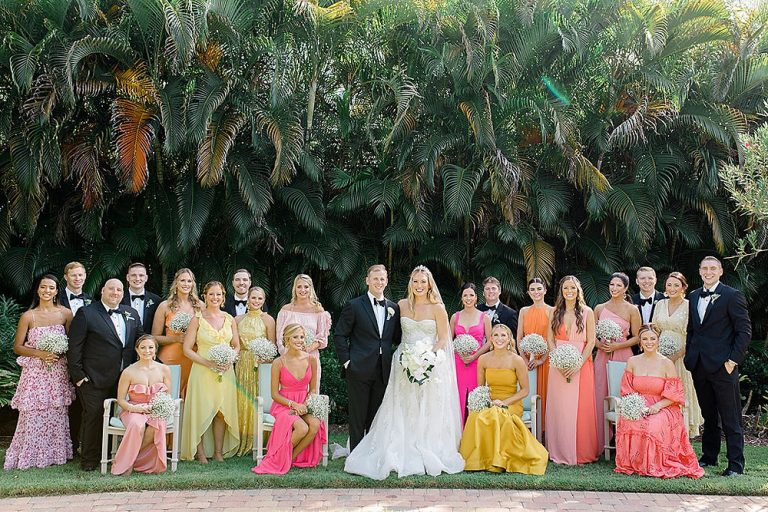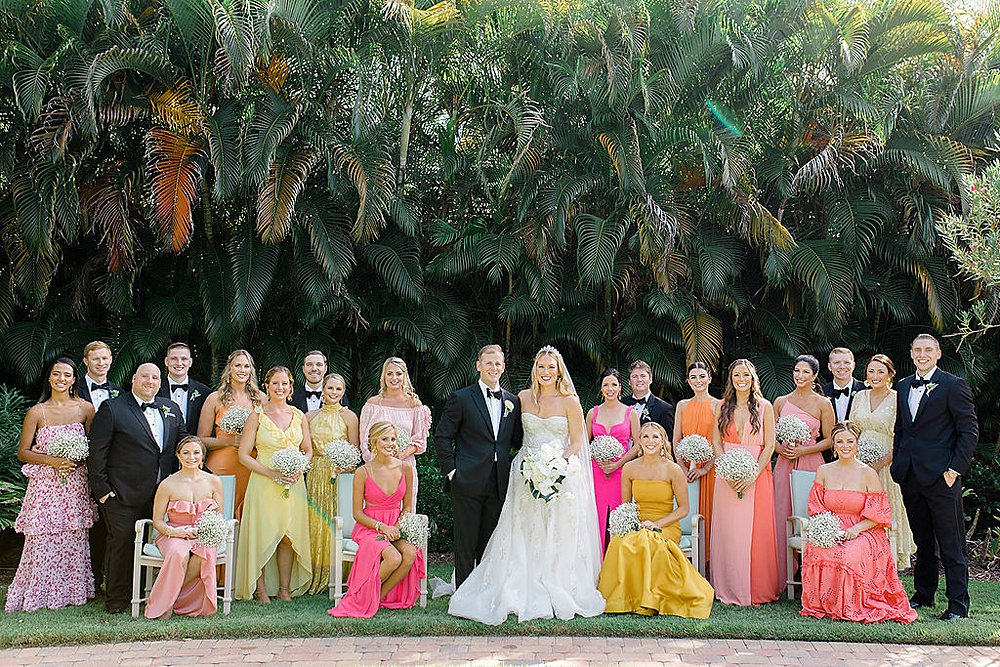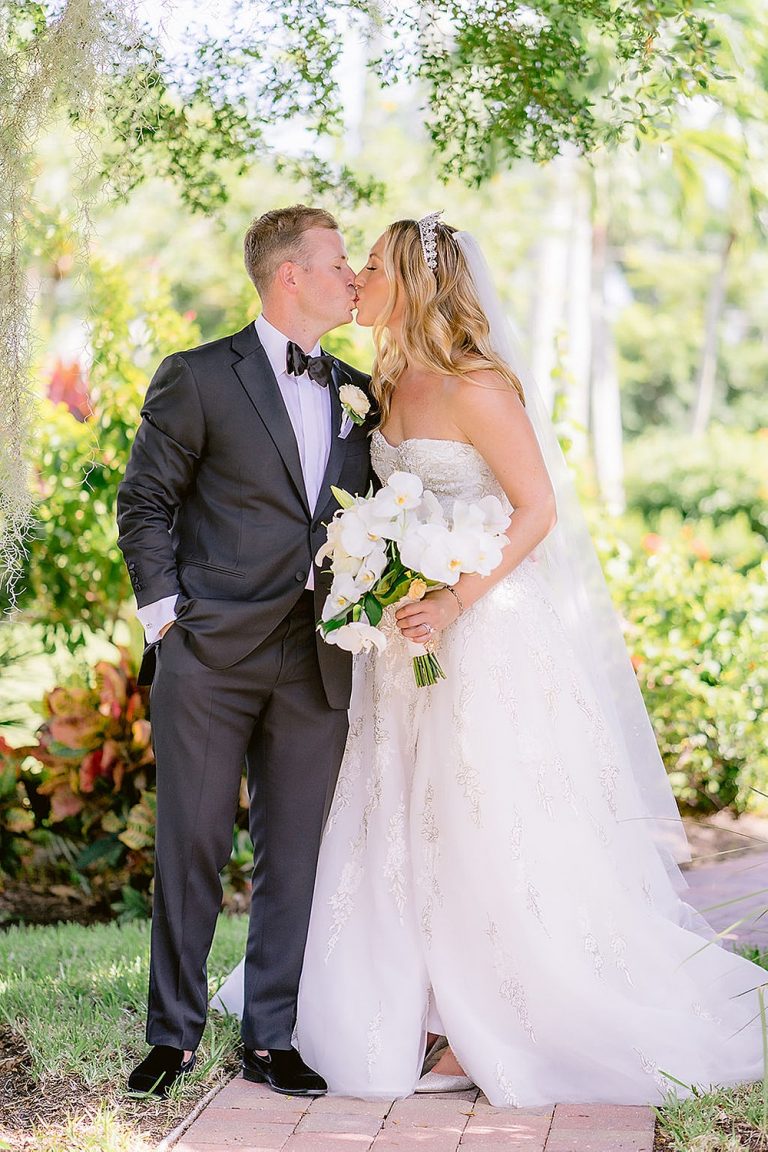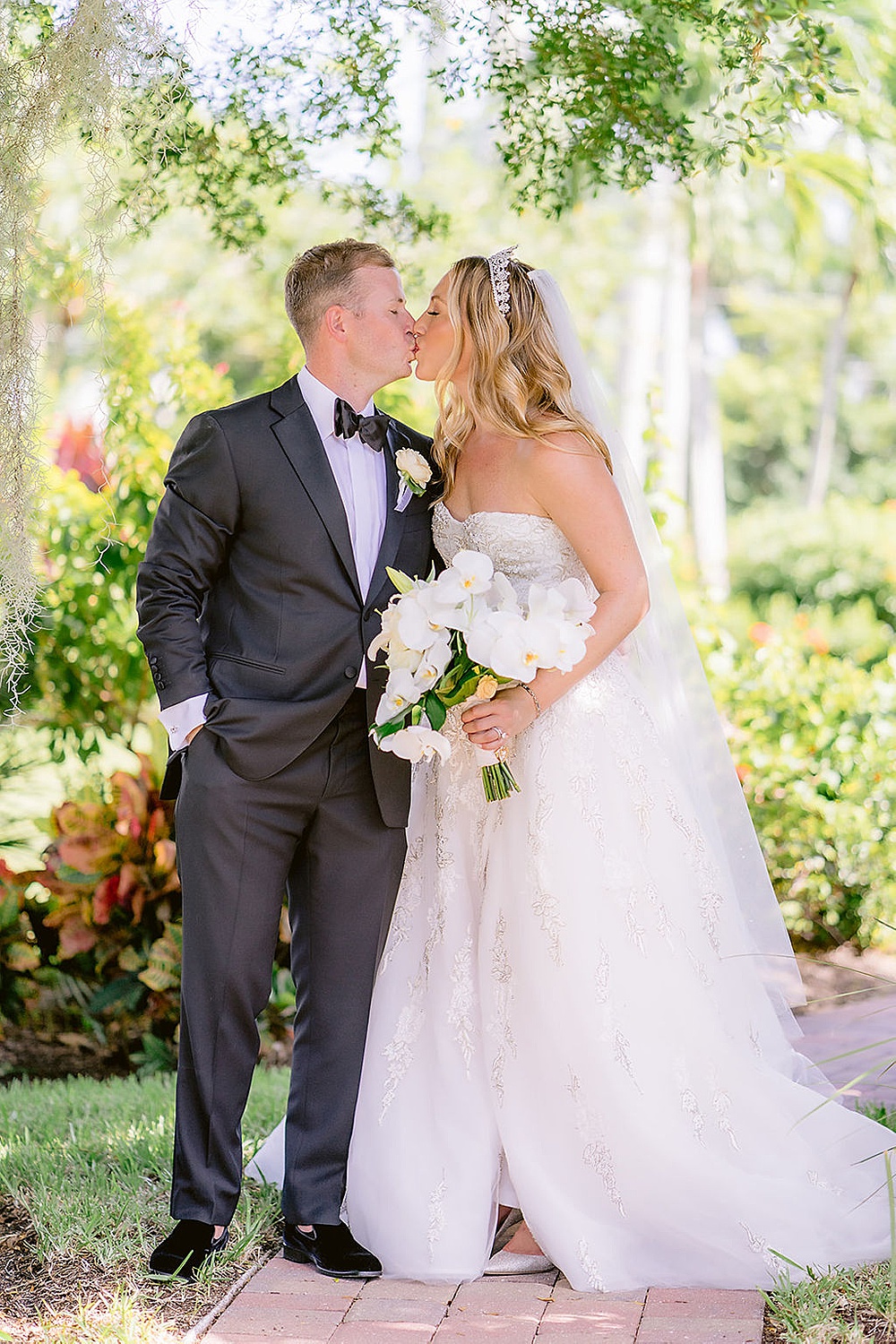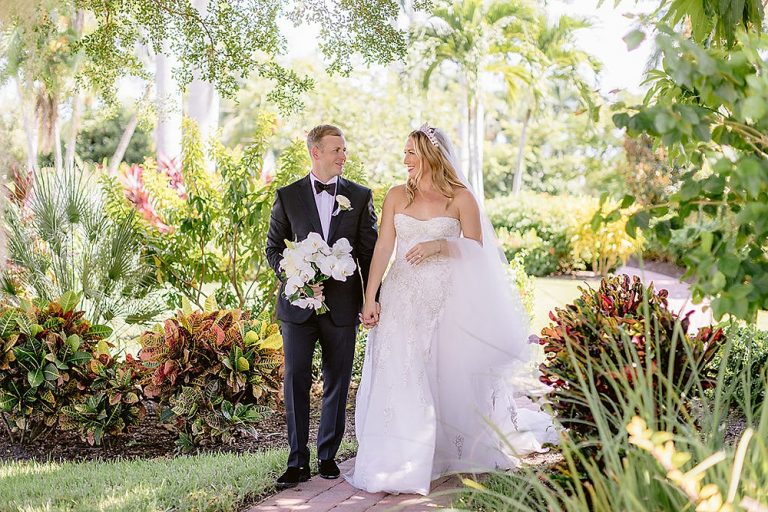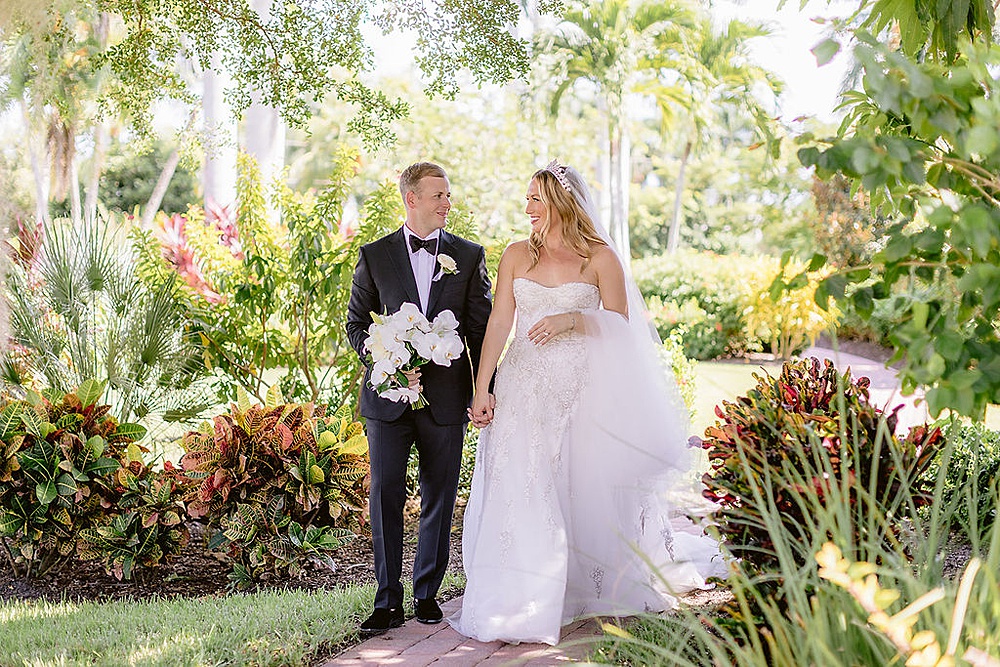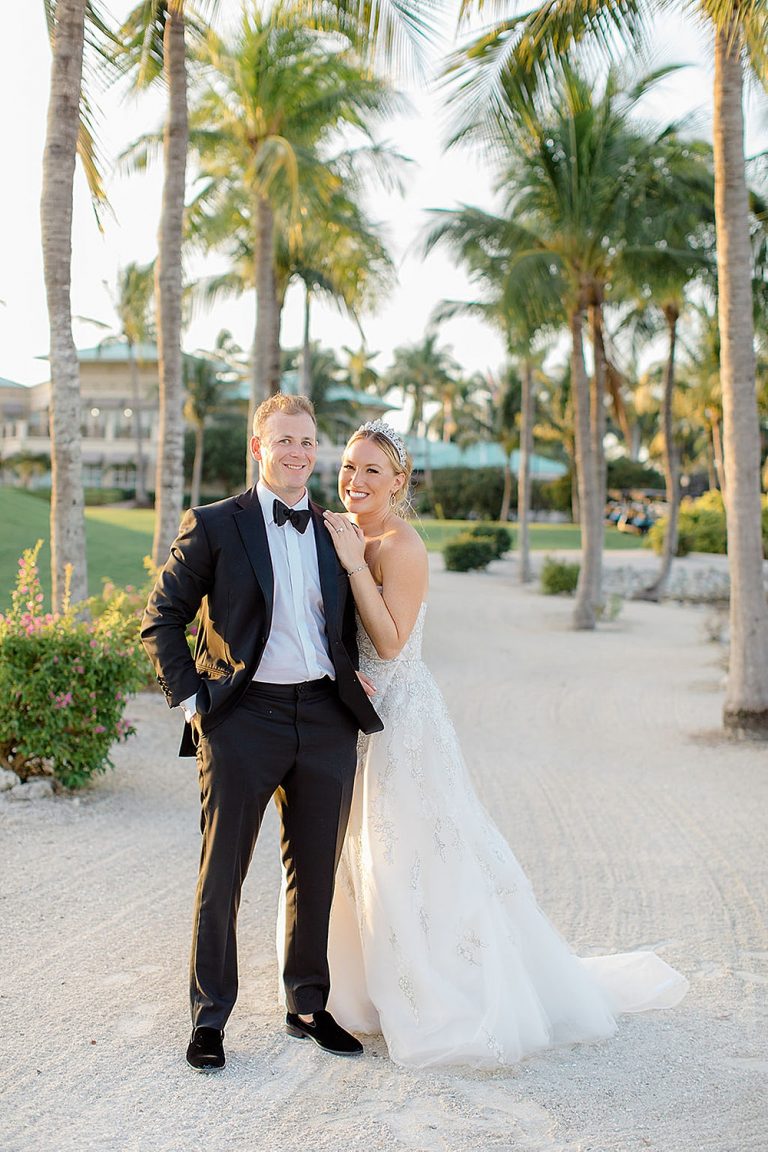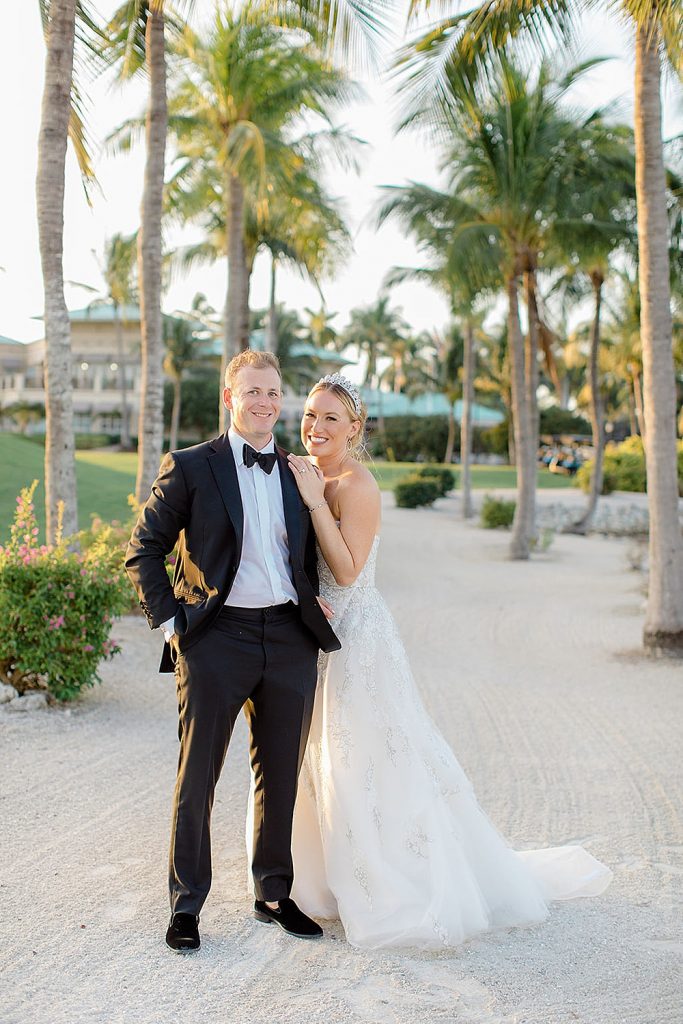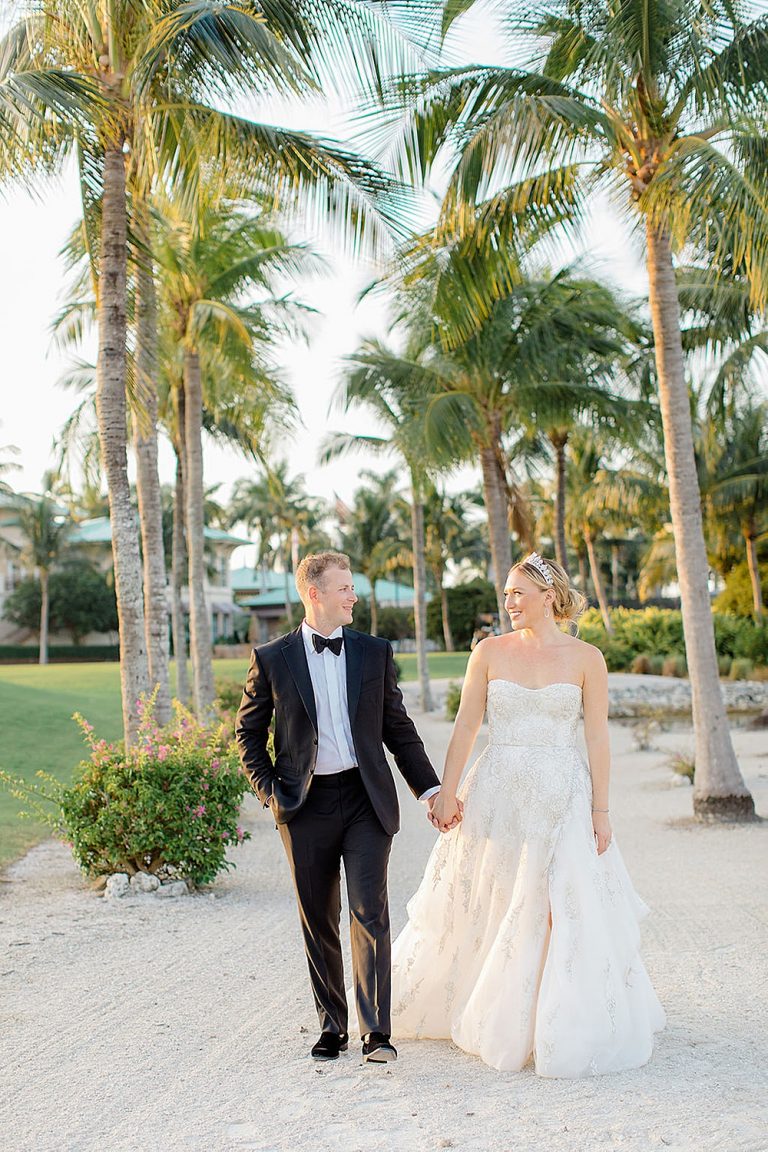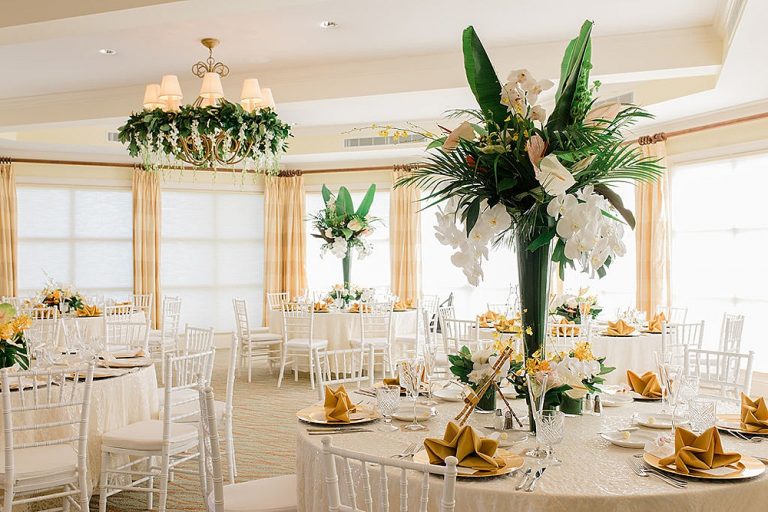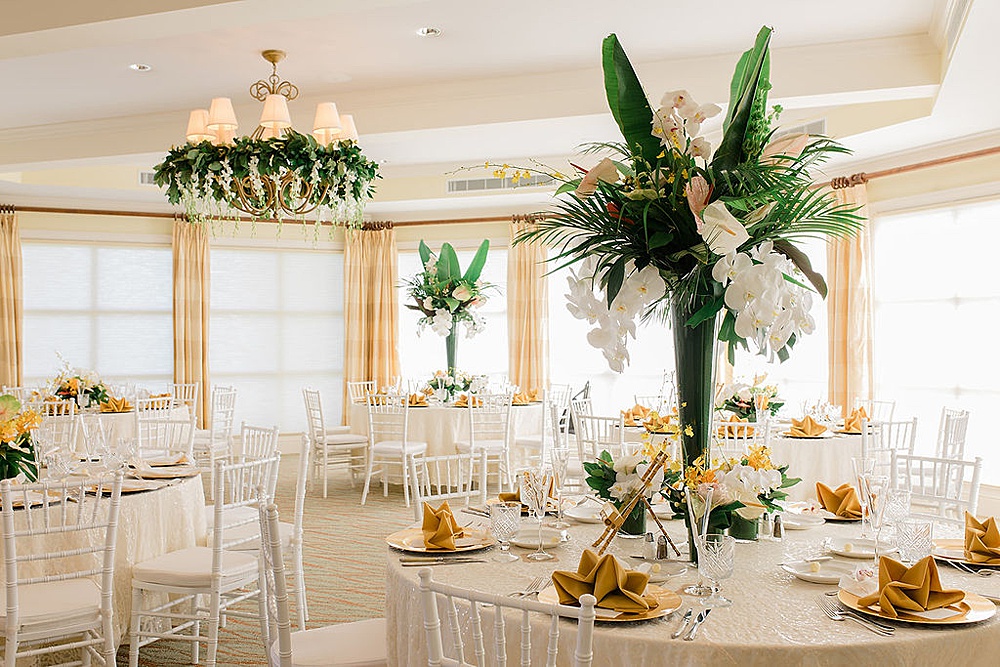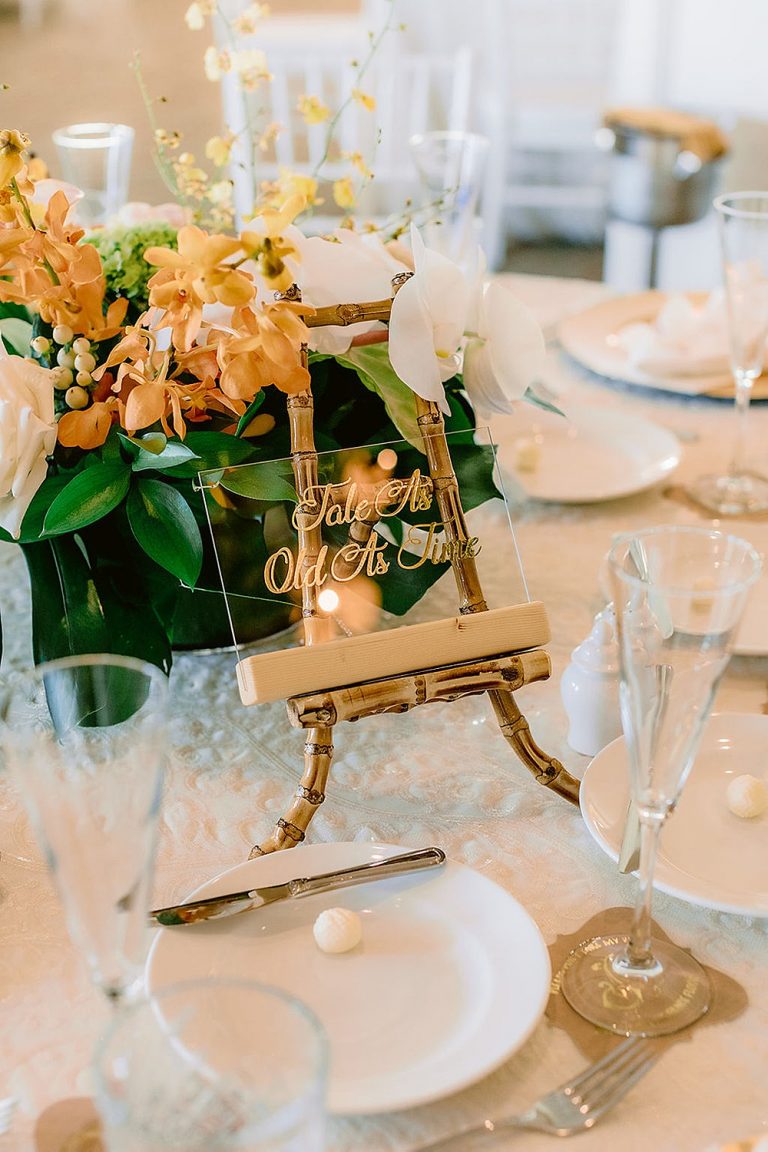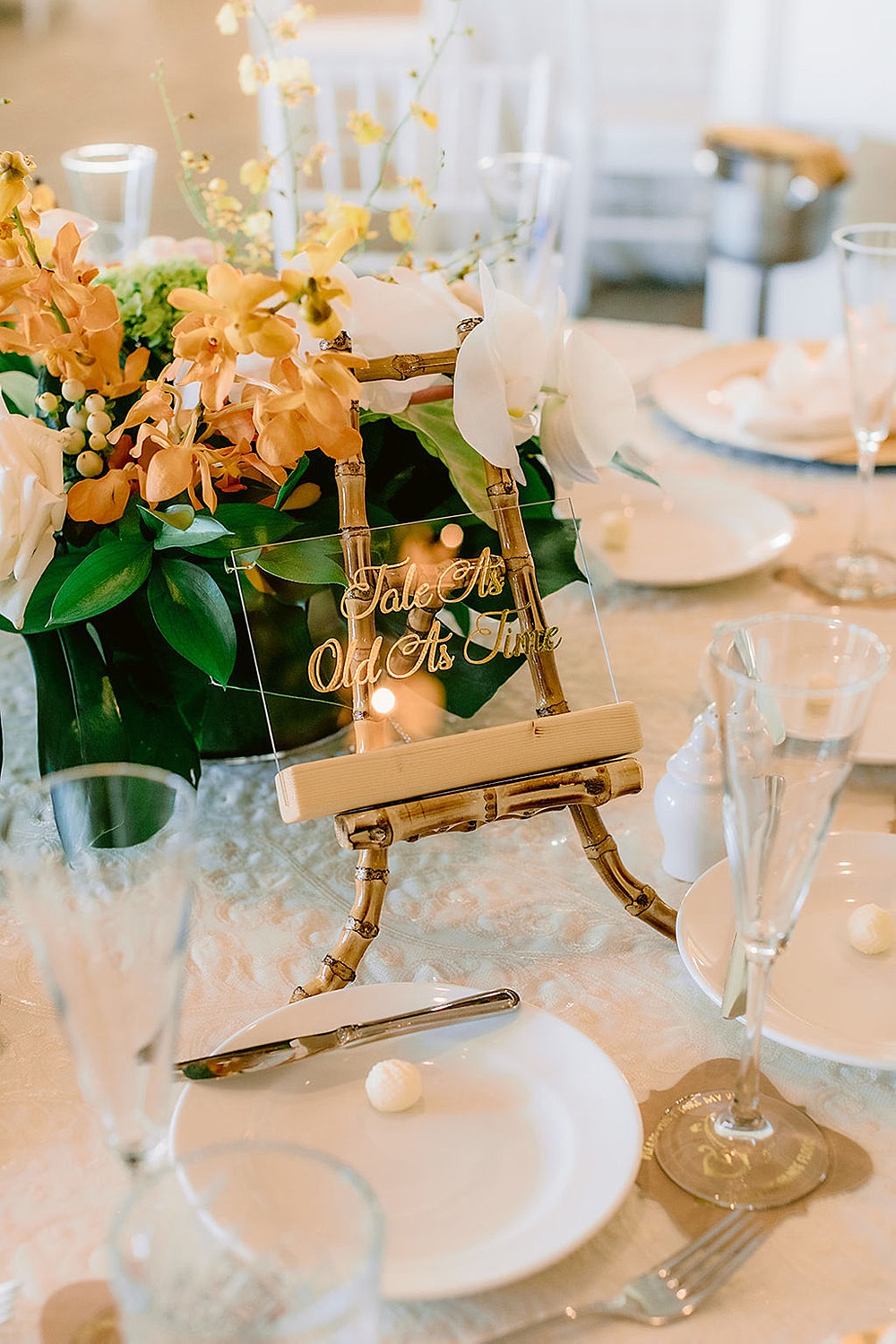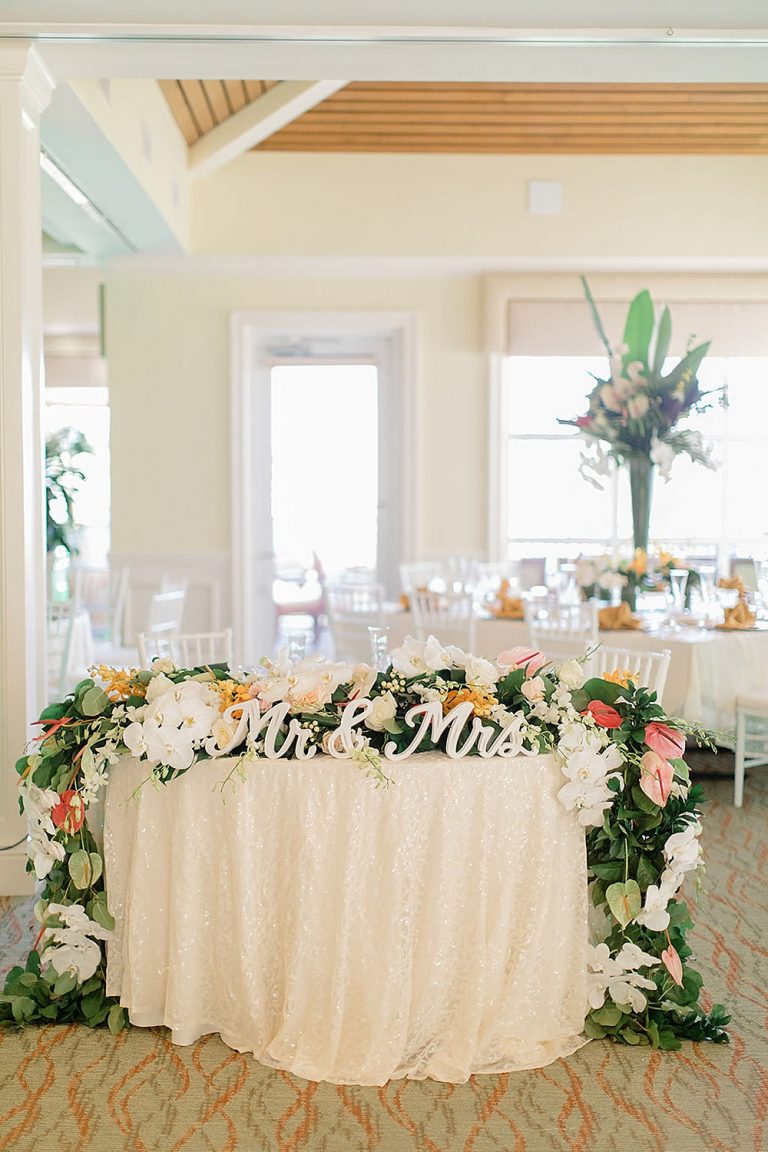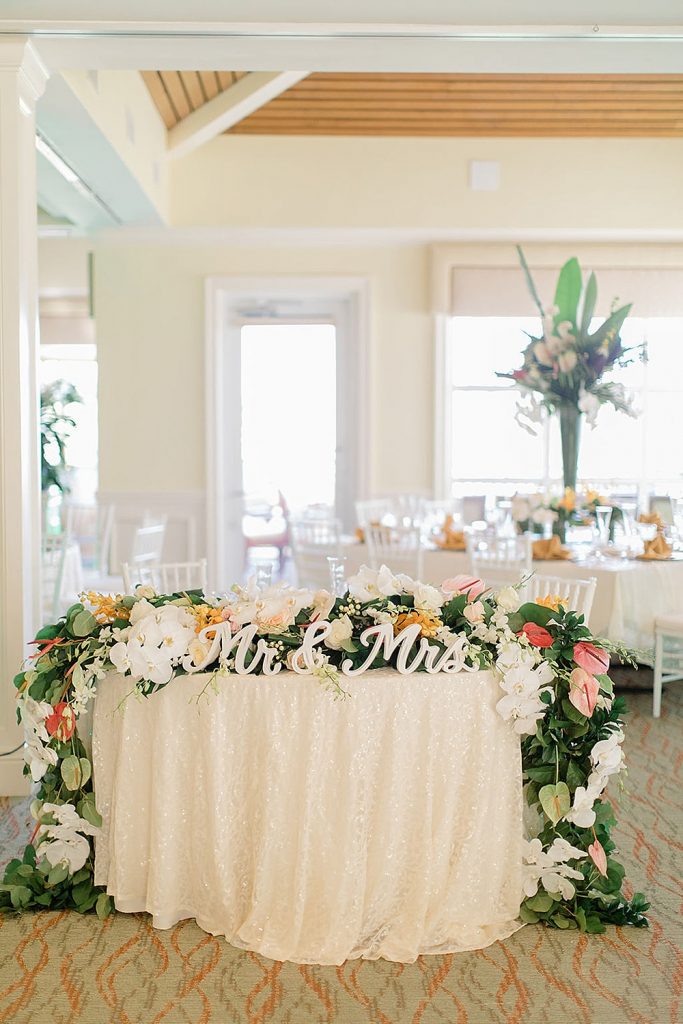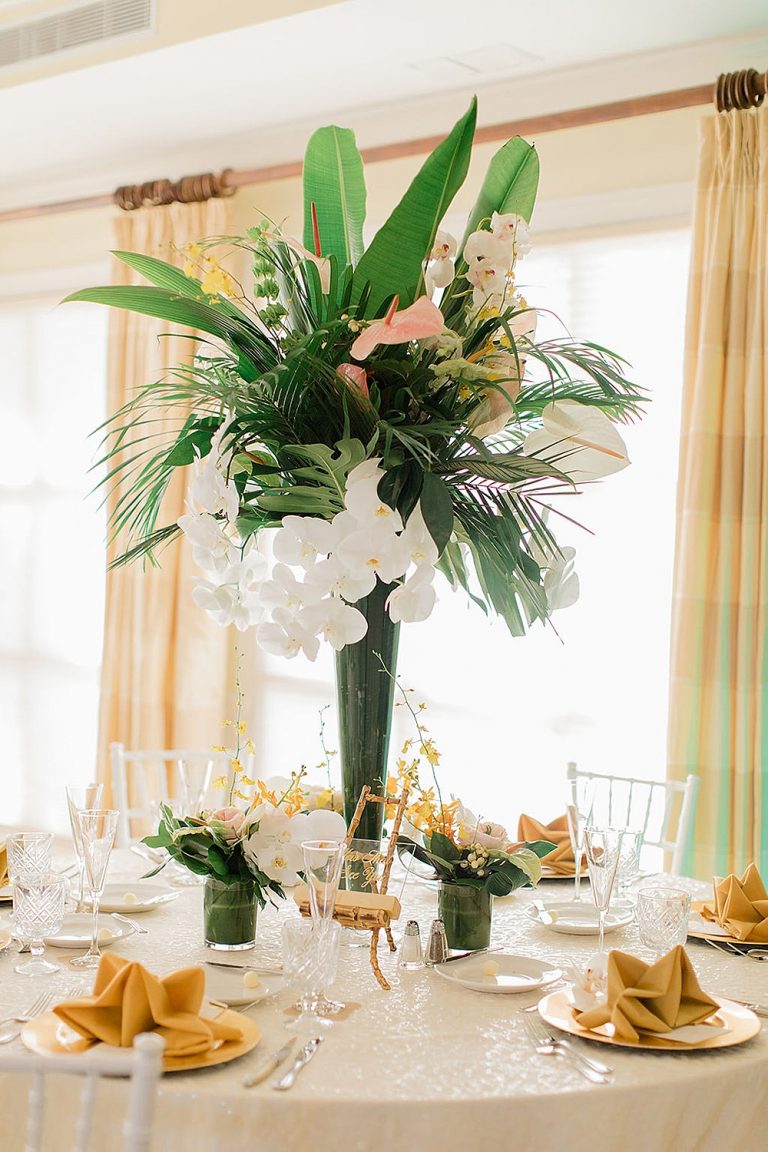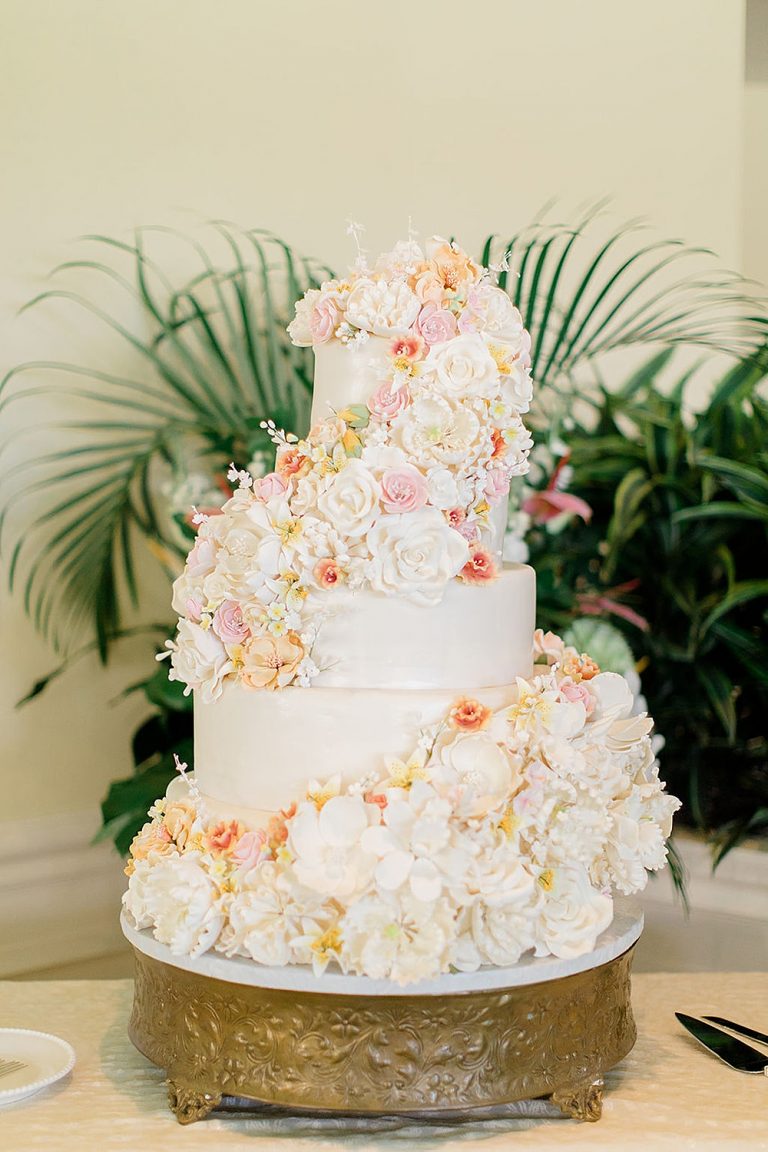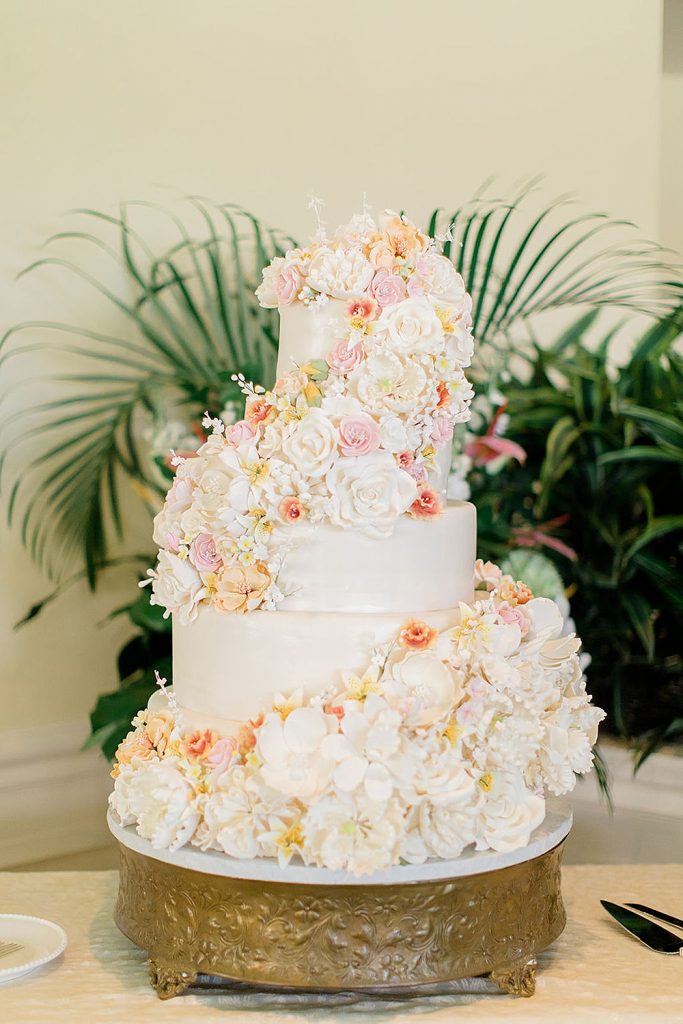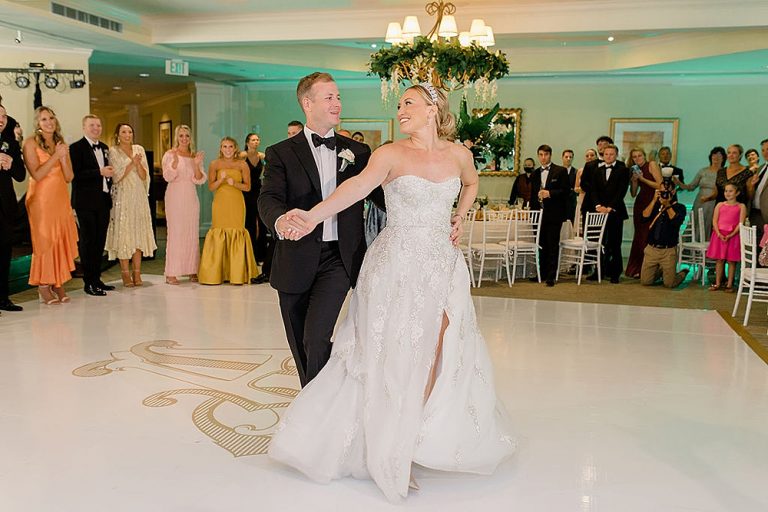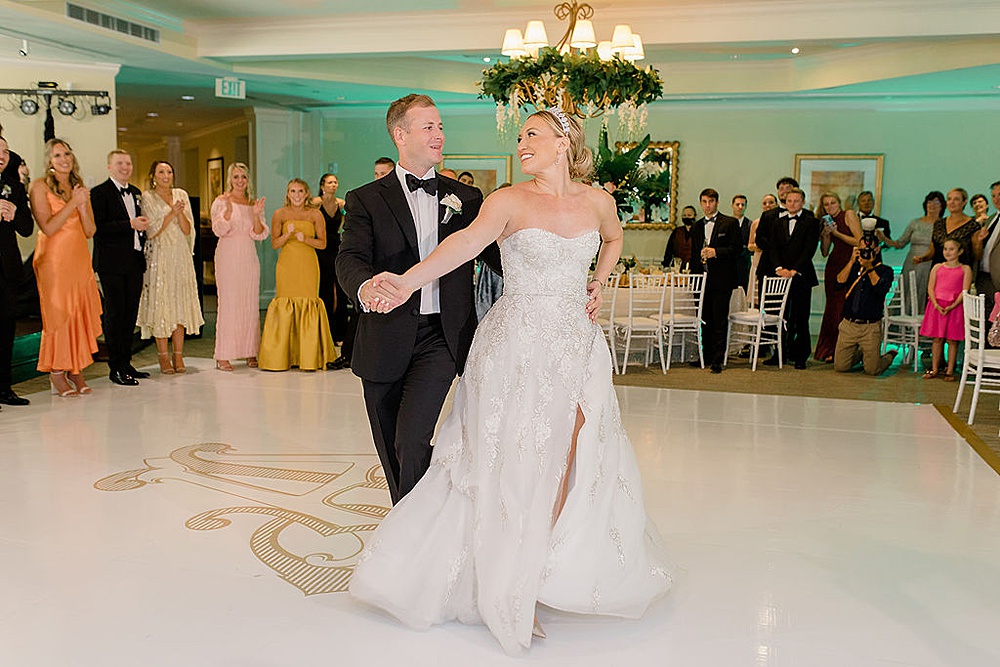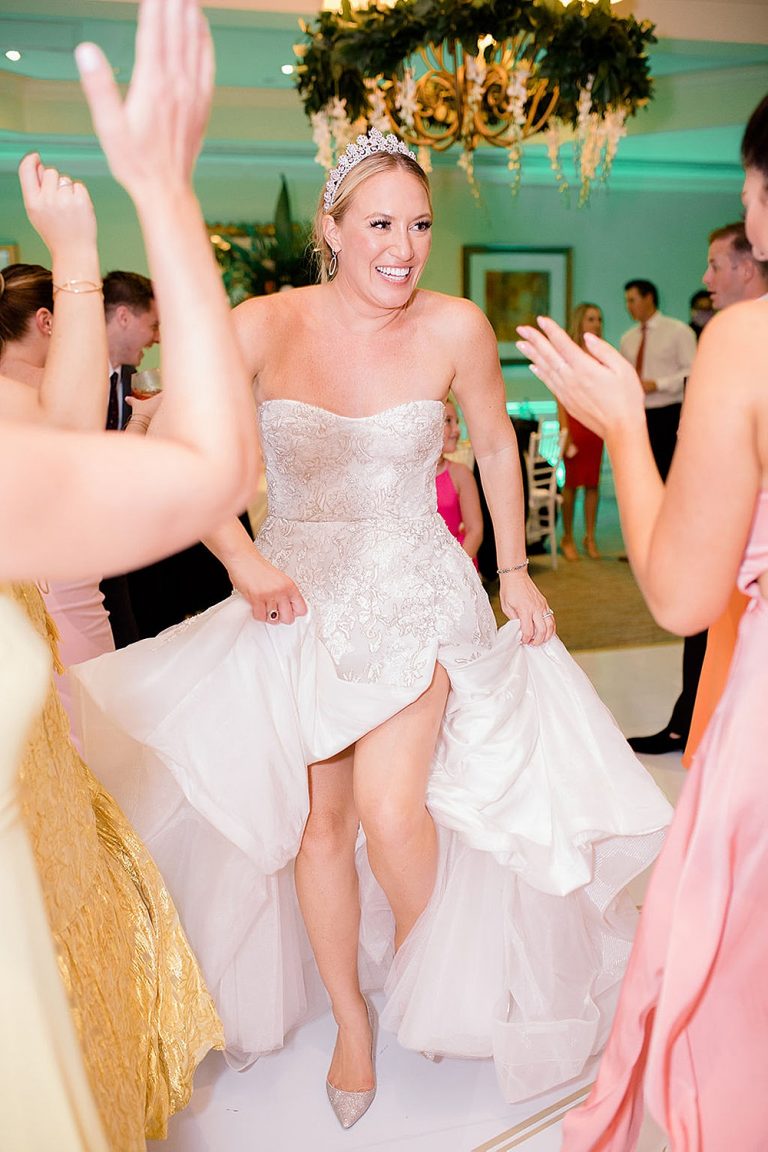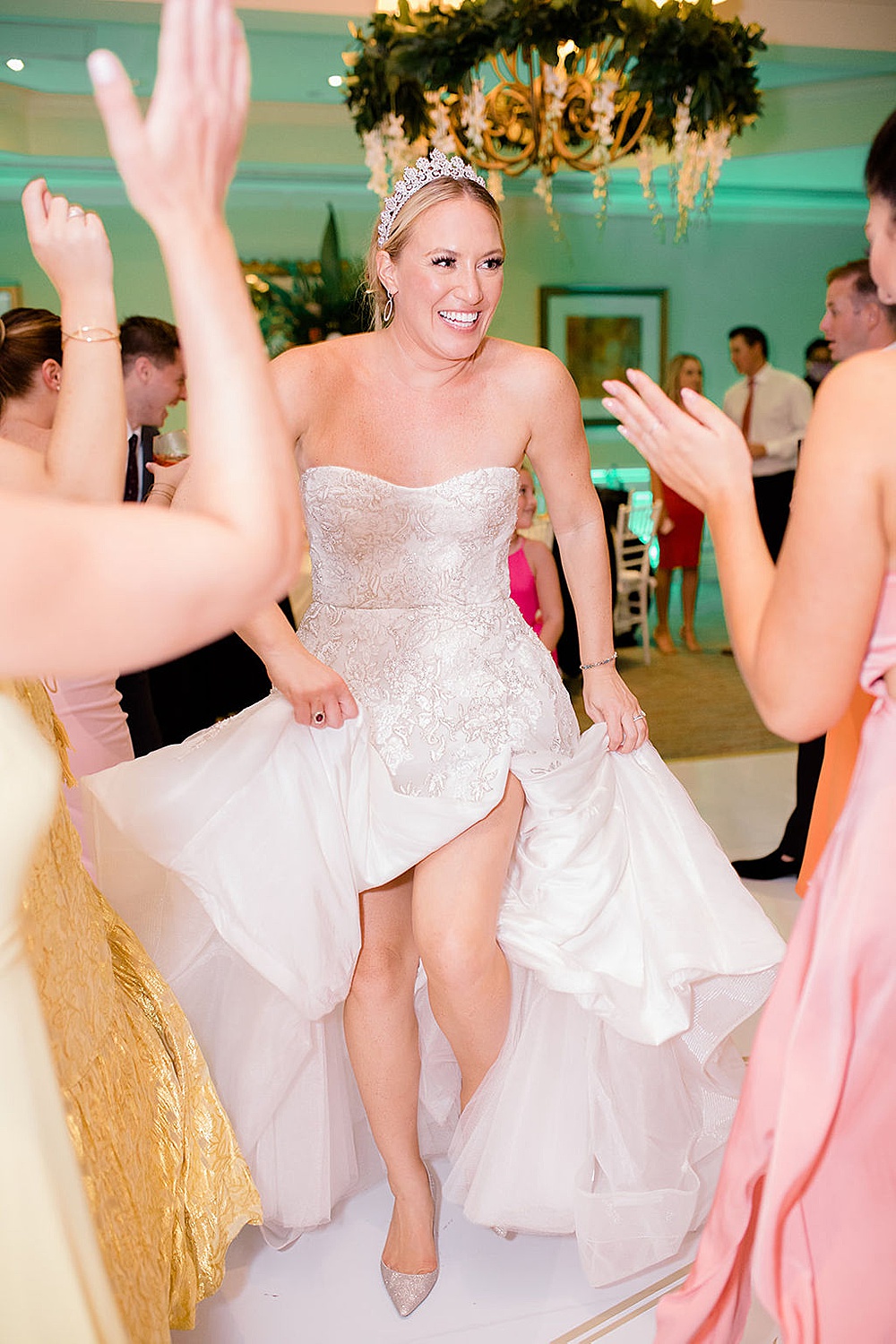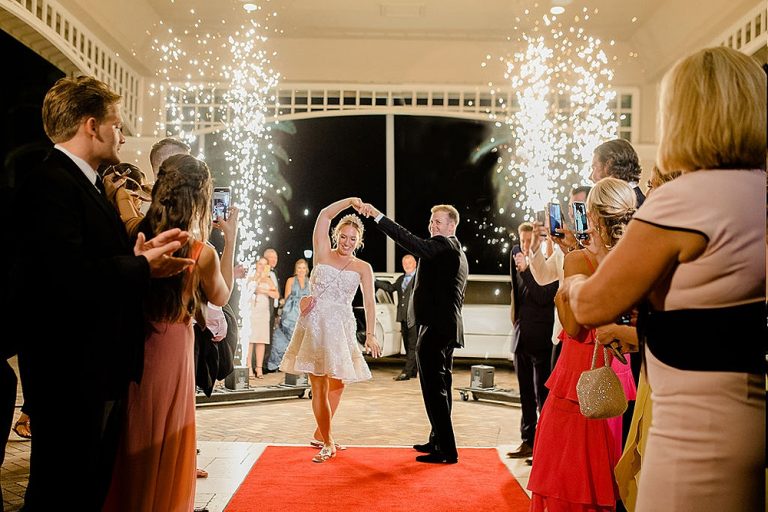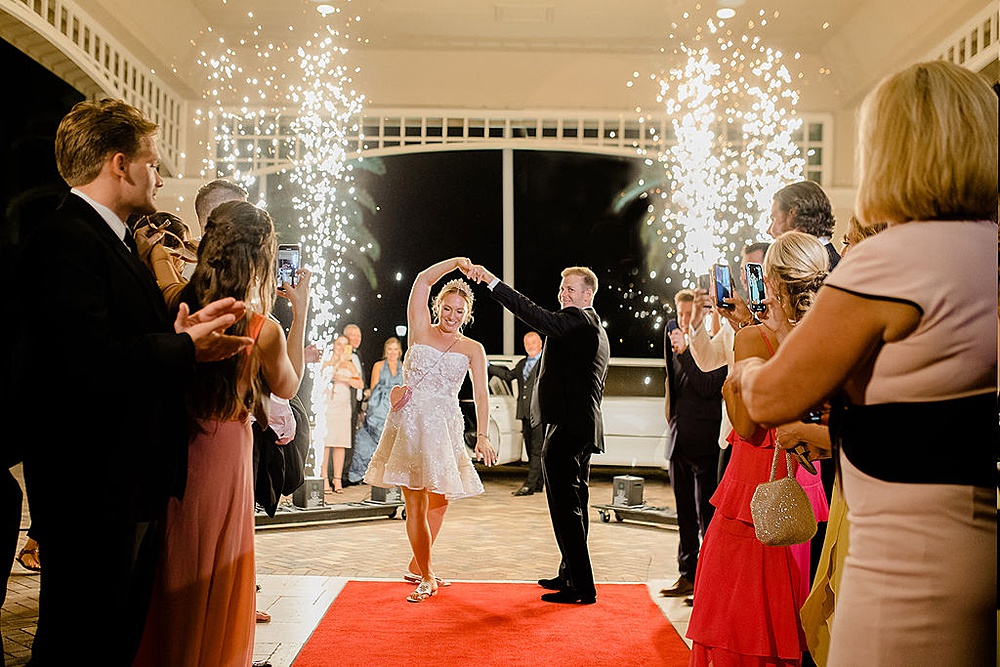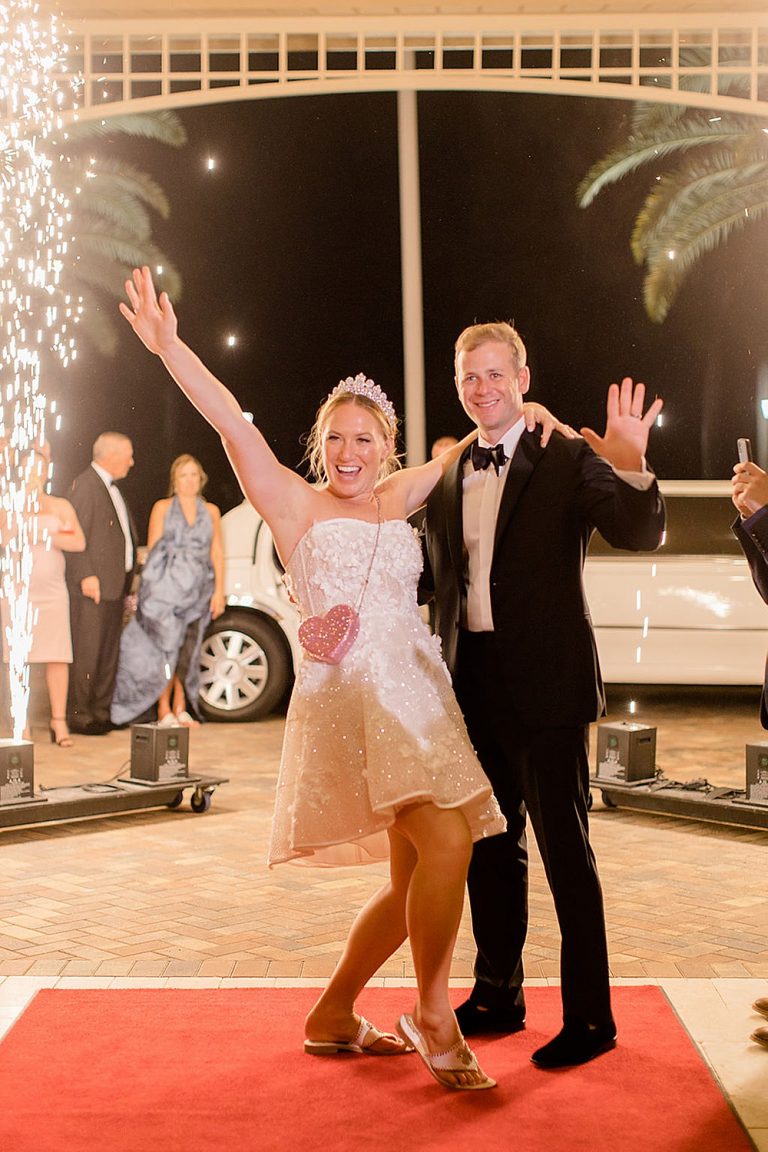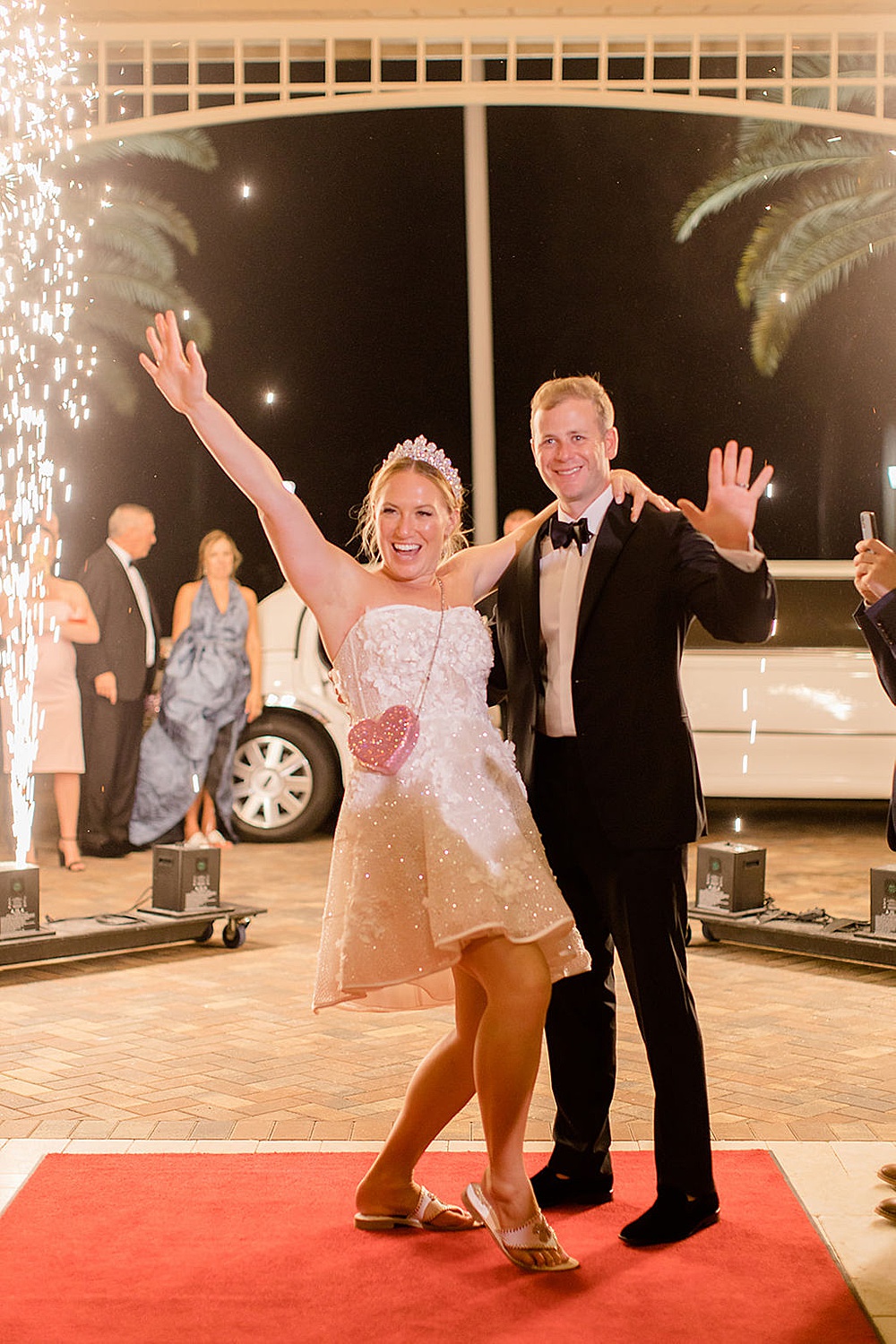 In the Bride's Words
"When we started planning, we knew immediately we wanted our wedding to reflect the magic and happiness of our relationship. Of course, like all of those who have gone through the marriage process of this time, I never thought a global pandemic would threaten to take that magic and happiness away.
We originally planned a wedding in Avalon, NJ for June 2020. When the pandemic hit, we remember thinking June would be fine, but after two weeks we knew it would not be the case. After canceling our first date, rescheduling and then canceling the second date, we decided to cancel the entire wedding. We were both heartbroken and defeated. We knew we still wanted to get married in 2020 but were truly at a loss how to make it happen.
Since the pandemic began as we were in the final stages of planning there was so much to account for. Also, like everyone in healthcare, my job as a Regulatory Affairs Board of Pharmacy Advisor for CVS Health became busier than it ever had before. Jon went completely remote, like most other attorneys, and I think this made it feel even worse. The day both of us were so excited for and talked so much about was not going to happen. I remember Reem Acra calling me asking me if I wanted them to just ship my dress to my house and me crying with the associate.
Two weeks after canceling, Jon and I took a walk and decided to completely reimagine our wedding. We were intent on still getting married and having our magical moment, so we moved the wedding to Marco Island, FL, severely cut the guest list, and formulated a plan for a safe wedding. Once we started re-planning, both the magic and excitement returned.
My family has had a house in Marco Island since the early 2000s. We have celebrated major holidays on the island so pivoting to this location made sense. We enlisted the help of Lark & Willow for planning and entrusted everything else to The Island Club. With such a short timeline we were happy to take any recommendations to make our vision come to life. When asked by my new vendors how I wanted my wedding to look and feel, I would say "Marco Magic."
Our wedding turned out to be one hundred thousand times better than it would have ever been. We are so happy we got married, and have been able to start our lives together. We cannot recommend enough for couples to take control of their situation and have a wedding of their dreams. Our wedding was the absolute best day of our lives and I wouldn't change one thing about it.
From getting ready at my family's home, to the most amazing Catholic Church ceremony, my aunt and uncle inviting us to use their gardens for pictures, and at last the most amazing cocktail hour and reception at my parents' club, we truly know this was the wedding we were always supposed to have. Lastly, we took the time to make sure our wedding was both safe and the time of our lives. Not one person tested positive post wedding and I think that is a testament to the planning process and execution of our team and my family.
Dress shopping was probably my favorite part of the process. Who doesn't love feeling like a princess?! After getting engaged, my Mom and I attended Philadelphia Magazine's Bride and Bubbly Brunch where one of the vendors was a bridal shop and allowed brides to try on dresses. I tried on a Reem Acra that I loved and Reem turned out to be the designer of my dreams. Each appointment we went to I gravitated towards her designs. Eventually, my parents and I traveled to the Reem Acra atelier in New York City.
As soon as I tried on The Material Girl Dress, I knew it was the one for me. I also knew I wanted to make a few alterations to the dress for my Catholic ceremony. Due to the pandemic and moving the wedding to Florida Reem Acra recommended Marissa Collections in Naples Florida for the alterations. They did a fantastic job and the girls there were so kind and helpful. Every alterations appointment they would bring my dress out and have me walk around the store. All customers and associates would comment how much they loved the dress, and what bride wouldn't love that. I always knew I wanted to have a second dress for dancing the night away and found the perfect one at Mark Ingram Atelier also in NYC. Mark Ingram himself picked out the dress when we visited the salon. It was the only dress I tried on for this look; I knew it was the one.
Our florist, Olga, from Fifth Avenue Florist was truly incredible. She brought the entire room to life for our reception. Beyond the lovely table arrangements, they brought my vision to our house. My parents had actually surprised me with decorating our house so when the bridesmaids, my mother, and I were all getting ready we would have flowers everywhere. The florist team came on the Thursday before the wedding for the installations and this was one of the sweetest surprises of the weekend. The house smelled absolutely incredible for the entire weekend.
Soon as we started planning the wedding I knew I wanted to do something different for my bridesmaids. I have always loved bright colors and also knew I wanted my girls to look their absolute best. I decided to use sunset colors as my inspiration for the girls dresses. I enlisted the help of Amanda Jones-Vaughan and she gave me hundreds of options from different sites for the girls. From there I worked with each girl independently to find the best dress for them. I even continued to add to the list as I better understood the different styles each bridesmaid loved. My sister and I must have ordered ten different dresses until we landed on the perfect gold Solace London dress for her. Two bridesmaids ended up wearing dresses from my closet because they had admired them and they fit in the line-up perfectly. The process was really one of my favorite parts of planning as I loved scrolling websites after work with an aperol spritz thinking of my friends looking their best.
The Island Club was a bride's absolute dream. The glamorous classic Florida vibe captured our vision perfectly and the entire team exceeded all of our expectations. From the moment we arrived, they surprised us with a red carpet to enter and had our specialty cocktails ready in hand. They made sure we never stopped partying and we are so grateful for them. As a special "magical" Disney touch, we collaborated with The Island Club to name each reception table after a memorable line from a Disney Song. The Miami Beats kept everyone on the dance floor for the entire evening. Between the service, the flowing drinks, and the rocking band, everyone said it was a party to remember. The Island Club is classic Florida charm at its best!
Vendors:
Photography: Magdalena Studios
Venue: Island Country Club
Florist: 5th Avenue Florist of Marco
Paper Goods: For Your Party
Wedding Gown: Reem Acra
Reception Dress: Mark Ingram Atelier
Bride's Shoes: Jimmy Choo
Bride Earrings: Nancy Judd
Hair: Mary Rando Hairstyling
Makeup: Unbreakable Beauty
Bridesmaid Dresses: Loveshackfancy, Solace London, Staud, Netaporter, Shopbop, and Revolve
Groomsmen Attire: The Black Tux
Transportation: Naples Transportation and Tours
Videography: iHeart Film Studios
Dress Tailoring: Marissa Collection
Flower Girl Dresses: Lilly Pulitzer
Bridesmaid Earrings: Lilly Pulitzer
Bridesmaid Pajamas: J.Crew @jcrew