If there's one thing I love more than destination weddings, it's the new trend of the destination wedding anniversary! Once the honeymoon phase is over, you'll discover that marriage is not always easy. And that's why it's so important to keep the romance alive and celebrate the annual milestones in style!
Today's inspiration takes us to the enchanting Greek island of Santorini. Santorini is considered one of the most romantic destinations in the world. And for obvious reasons! The two of you can wander down rustic paths to reach the southern Aegean Sea viewpoints, check into your choice of humble but luxurious Santorini hotels, and explore the mesmerizing beauty scattered around the island.
These dreamy photos captured by Thanos Asfis, will show you just how magical the experience can be when you don't have the added pressure of planning an entire wedding. For instance, you can easily play around with earthy dress colors that'll add enchantment to your outdoor celebration. And pastel florals are a must if you're celebrating in Greece because they are the perfect contrast to the beautiful and rustic charm of the whitewashed landscape.
When it comes to celebrating your actual anniversary, a thoughtfully planned celebration is not just special for you two lovebirds, but it's also a memorable experience for your family. Whether your family is near or far, Greece is the perfect place for a reunion. So pop the champagne, soak up the sun, and indulge in the iconic cuisine, all while reconnecting with each other and celebrating your love!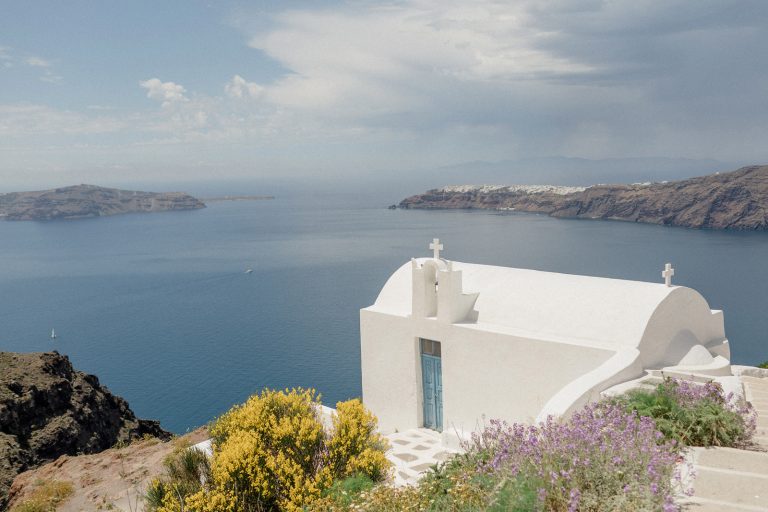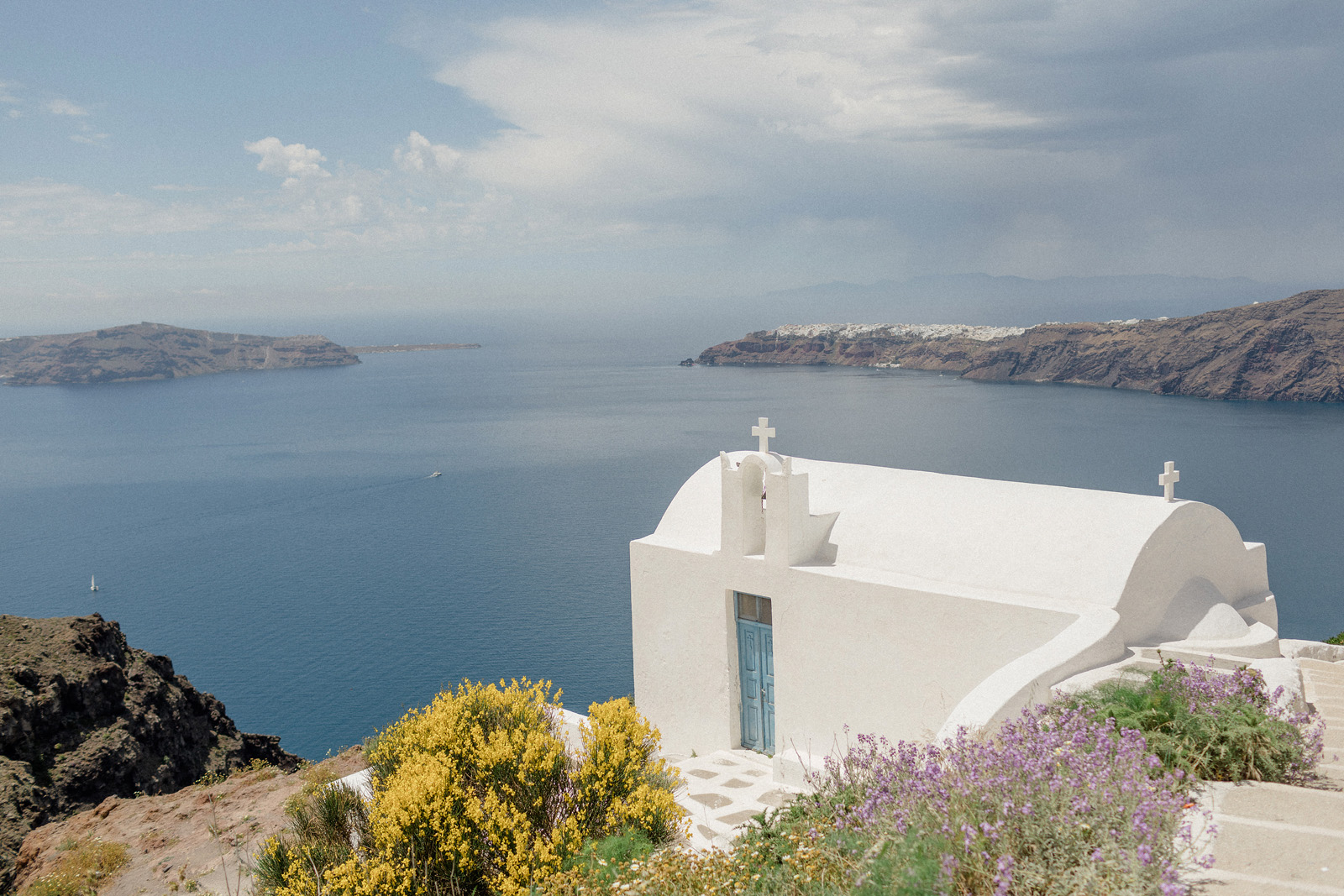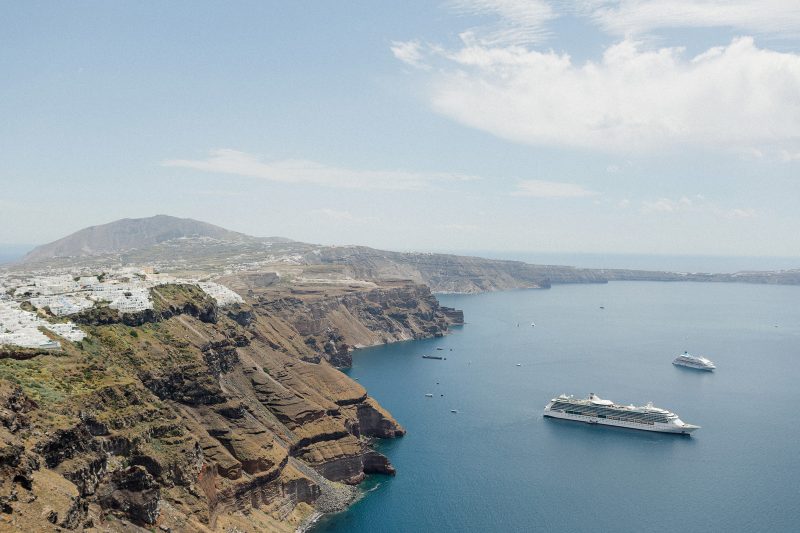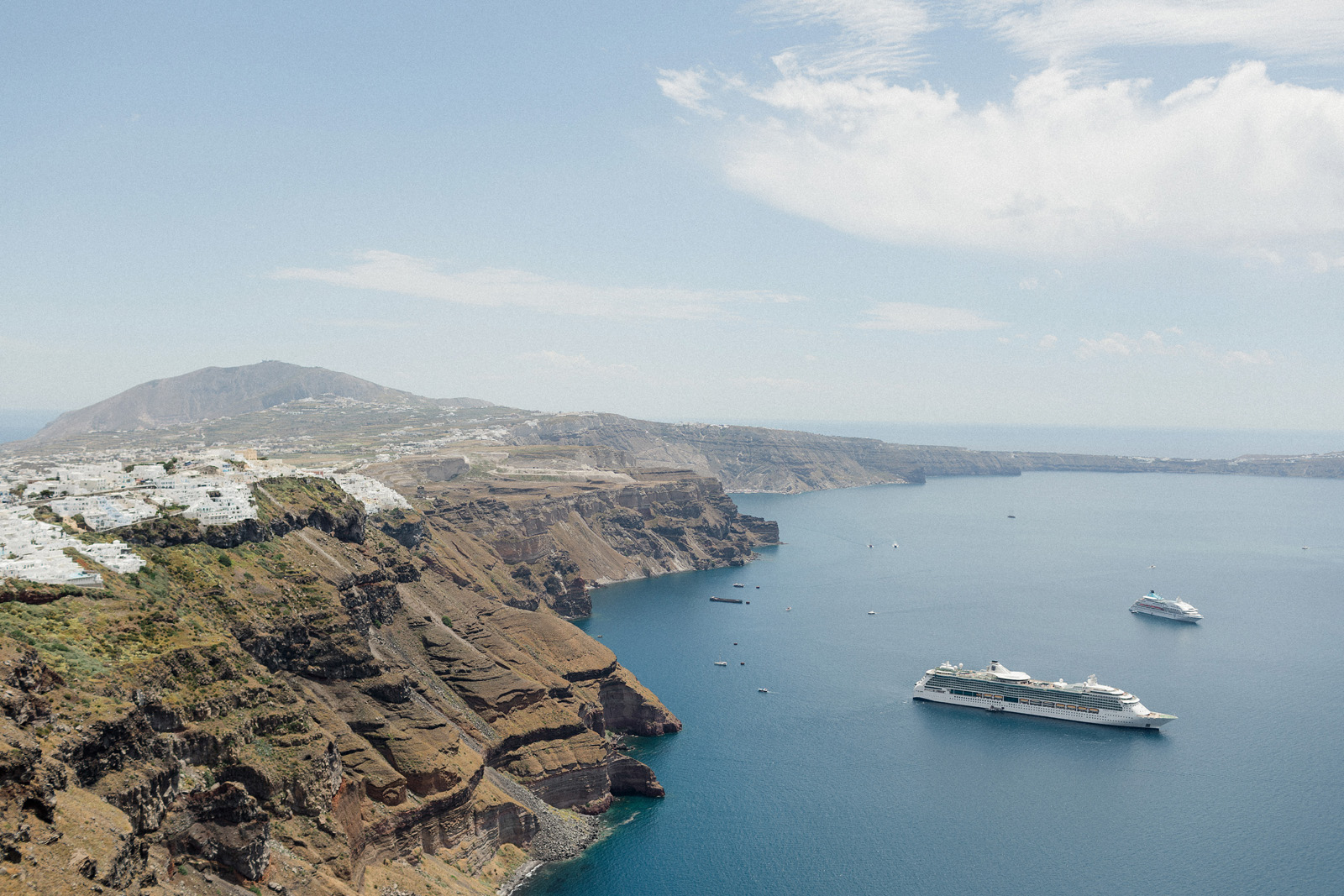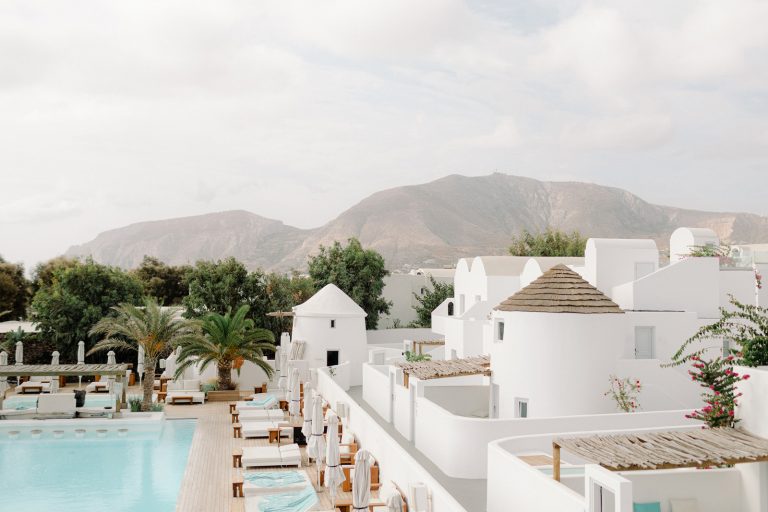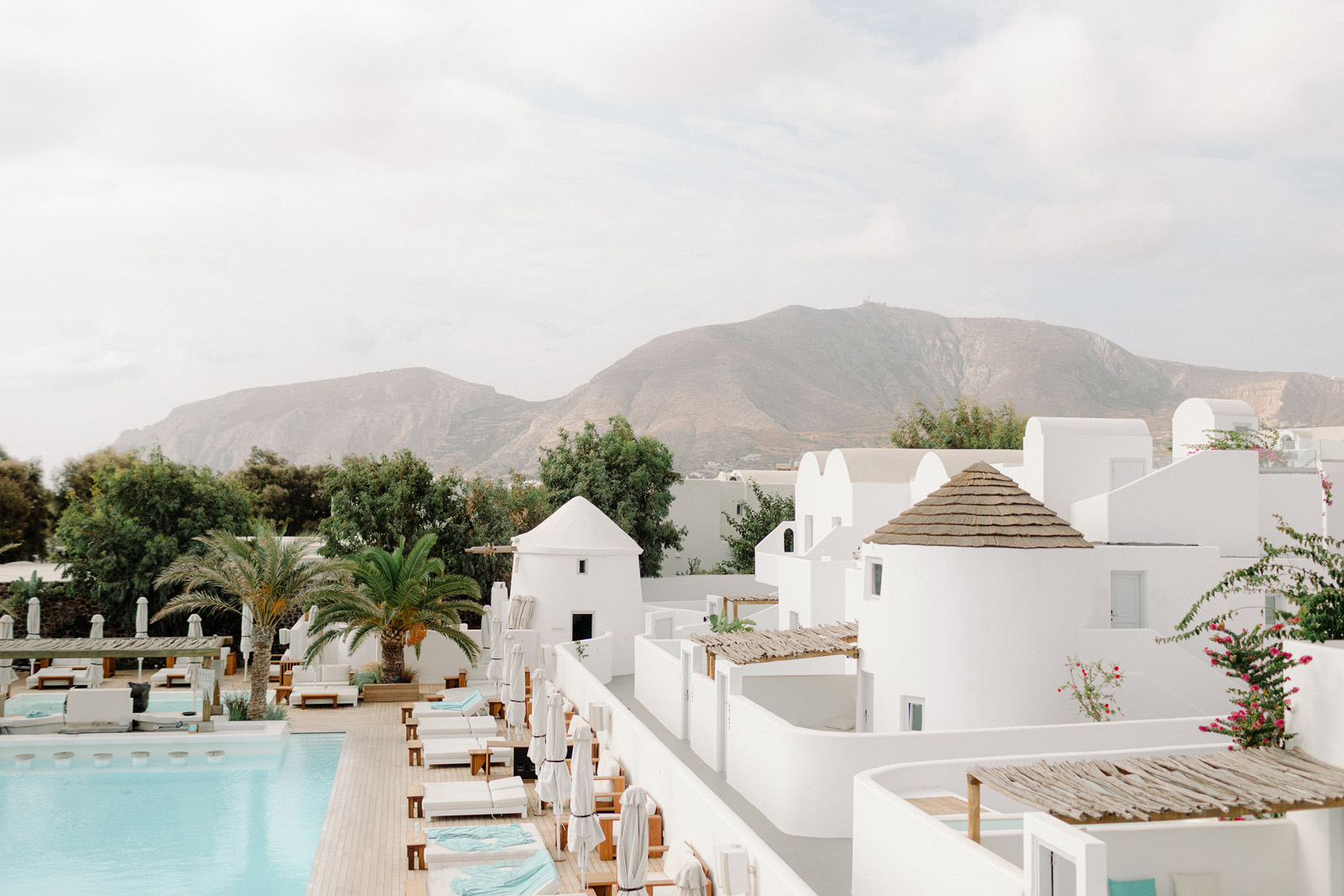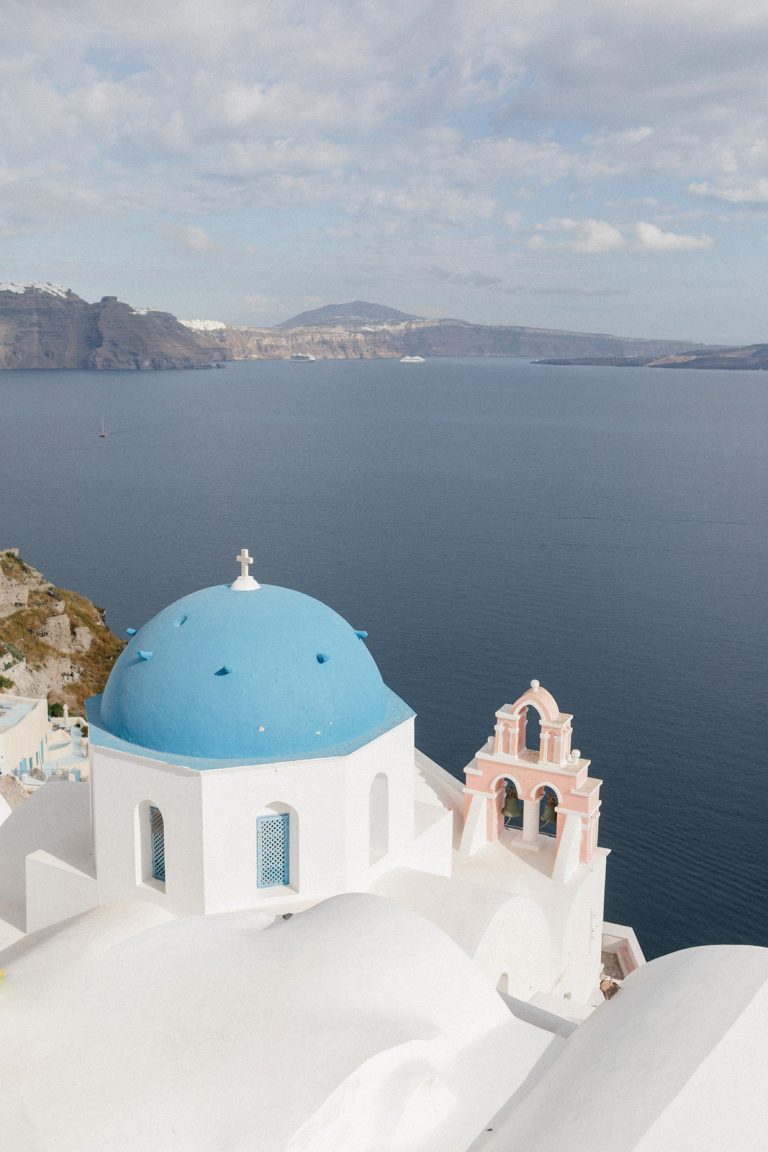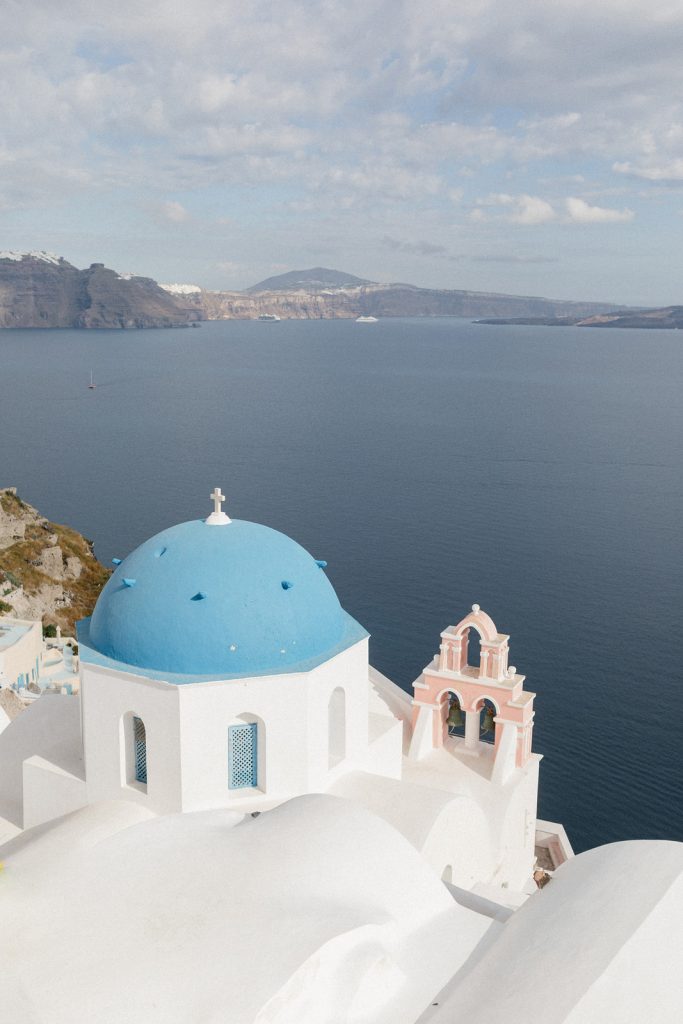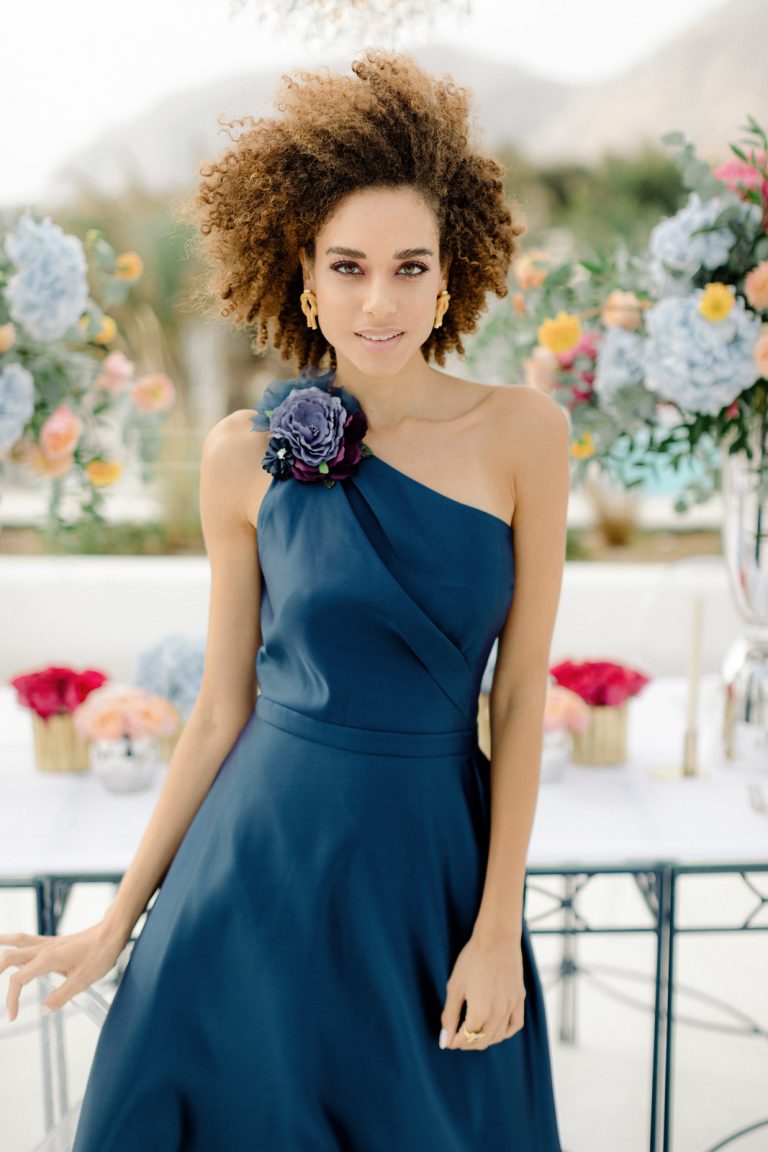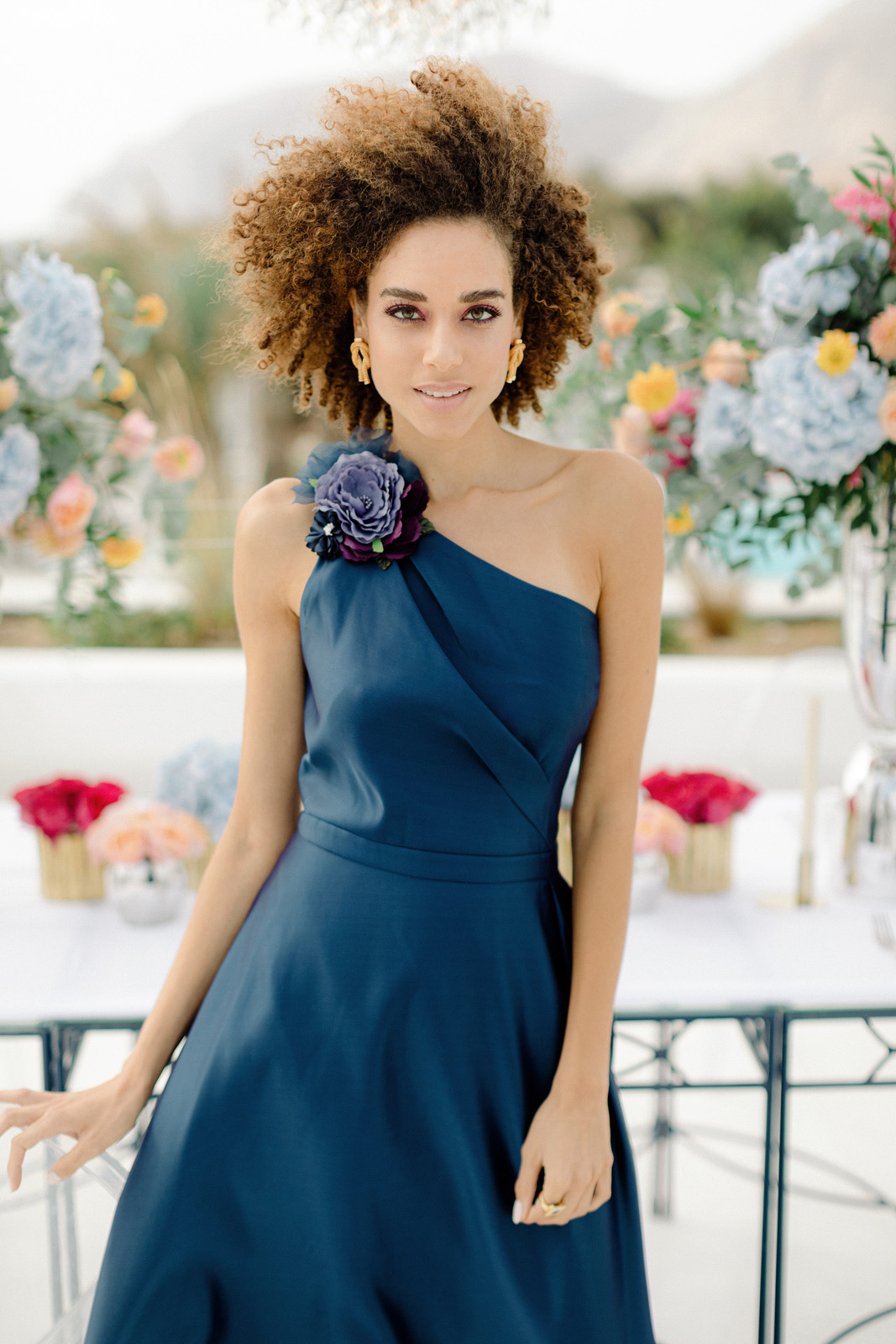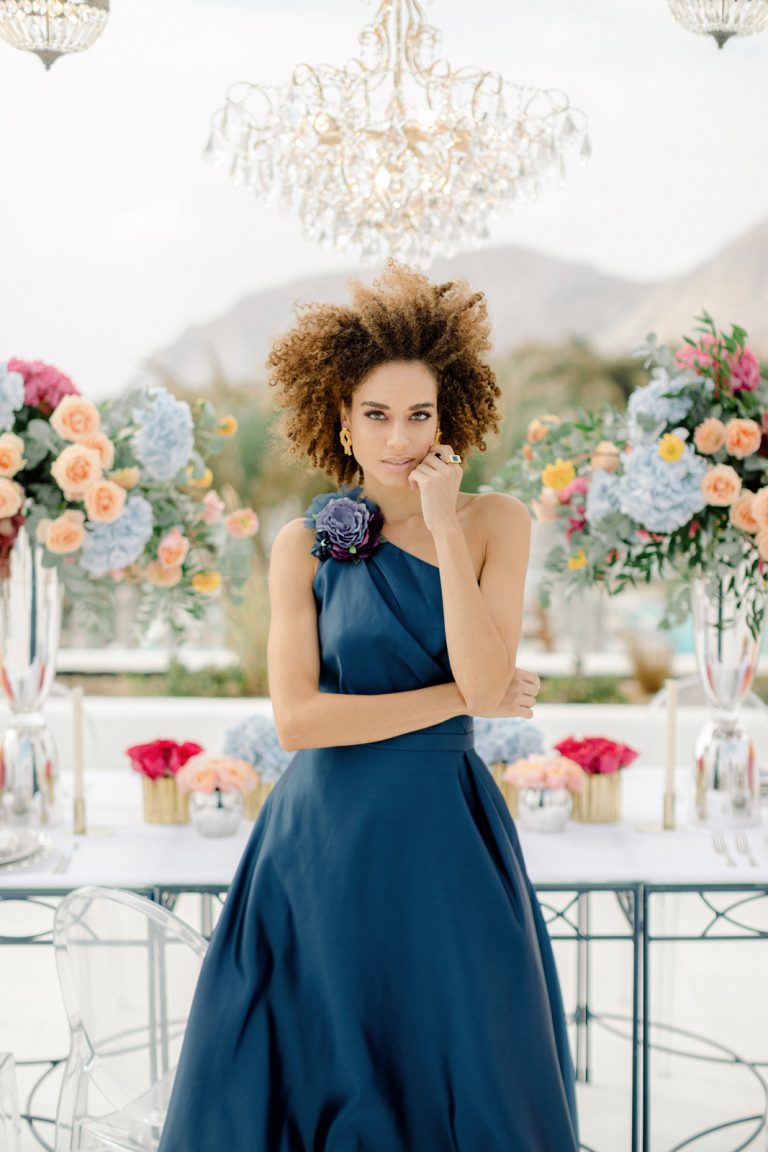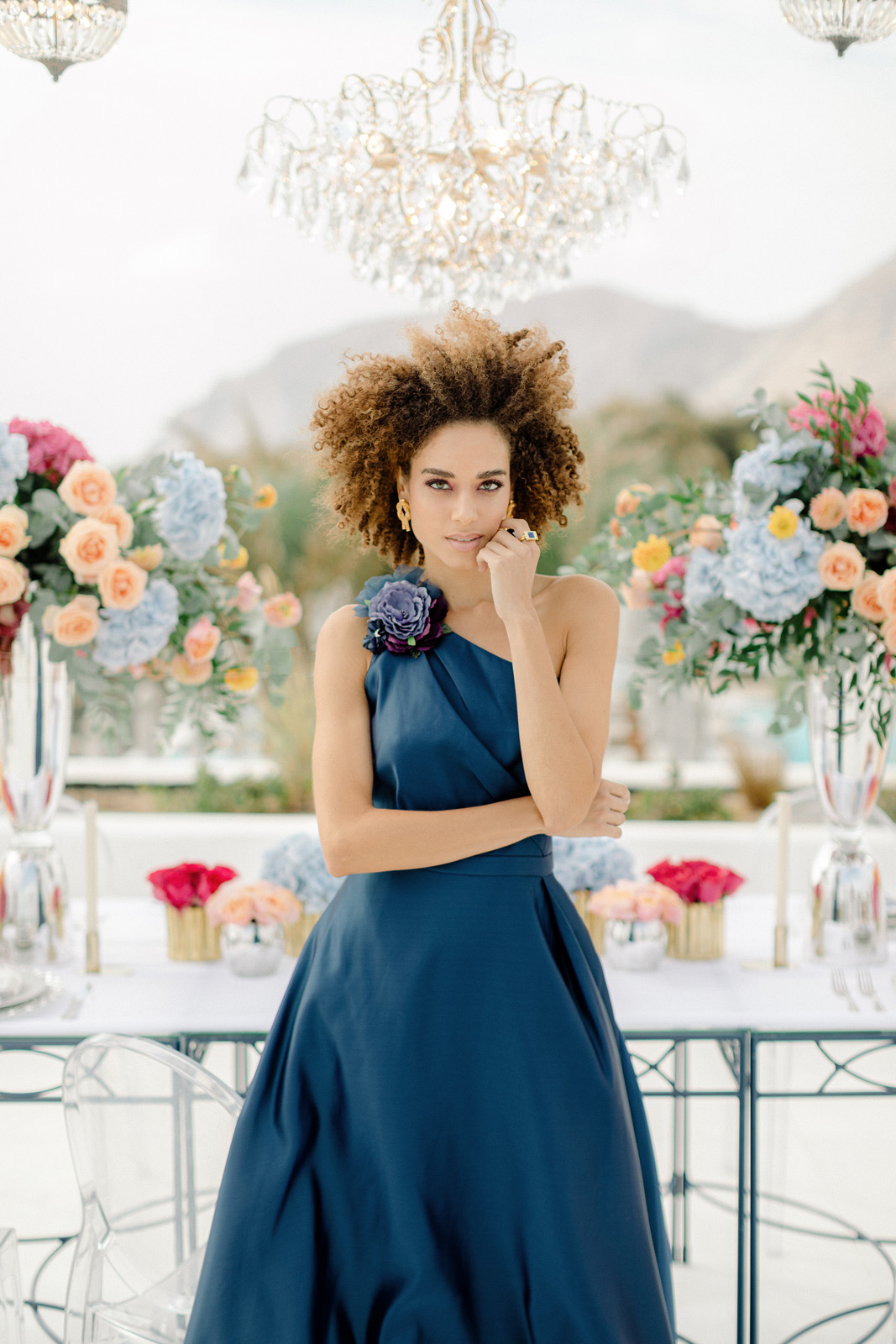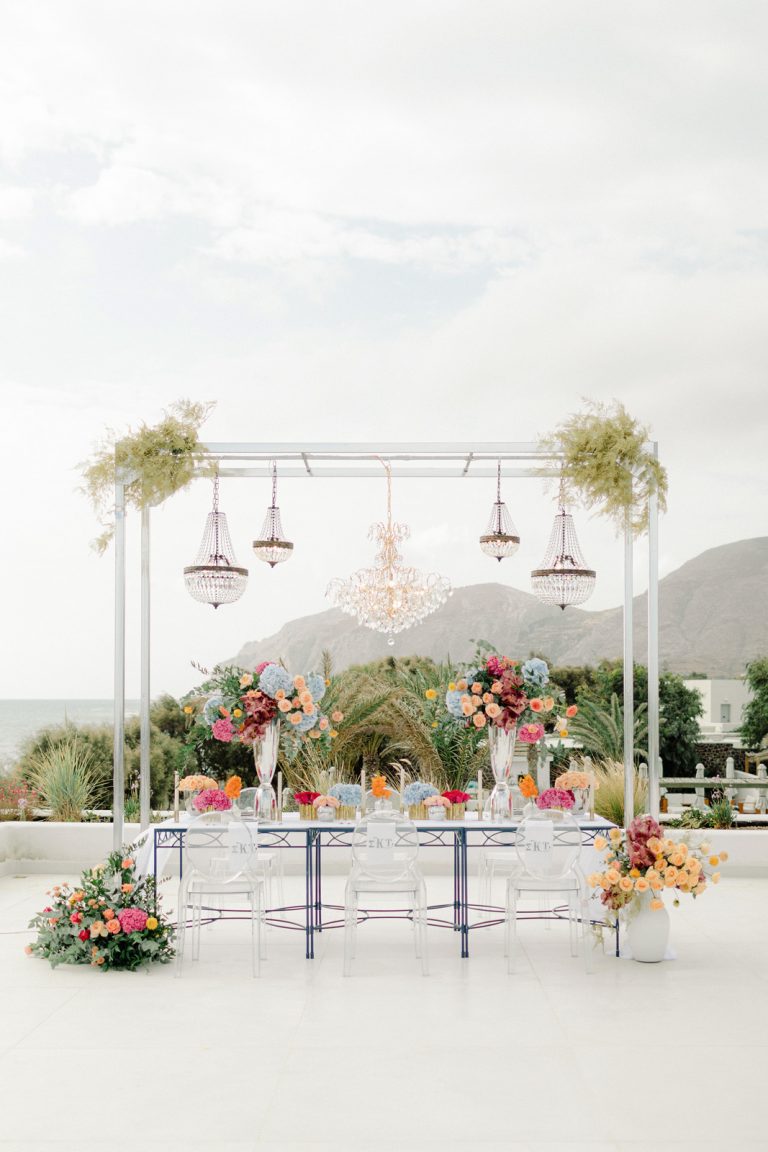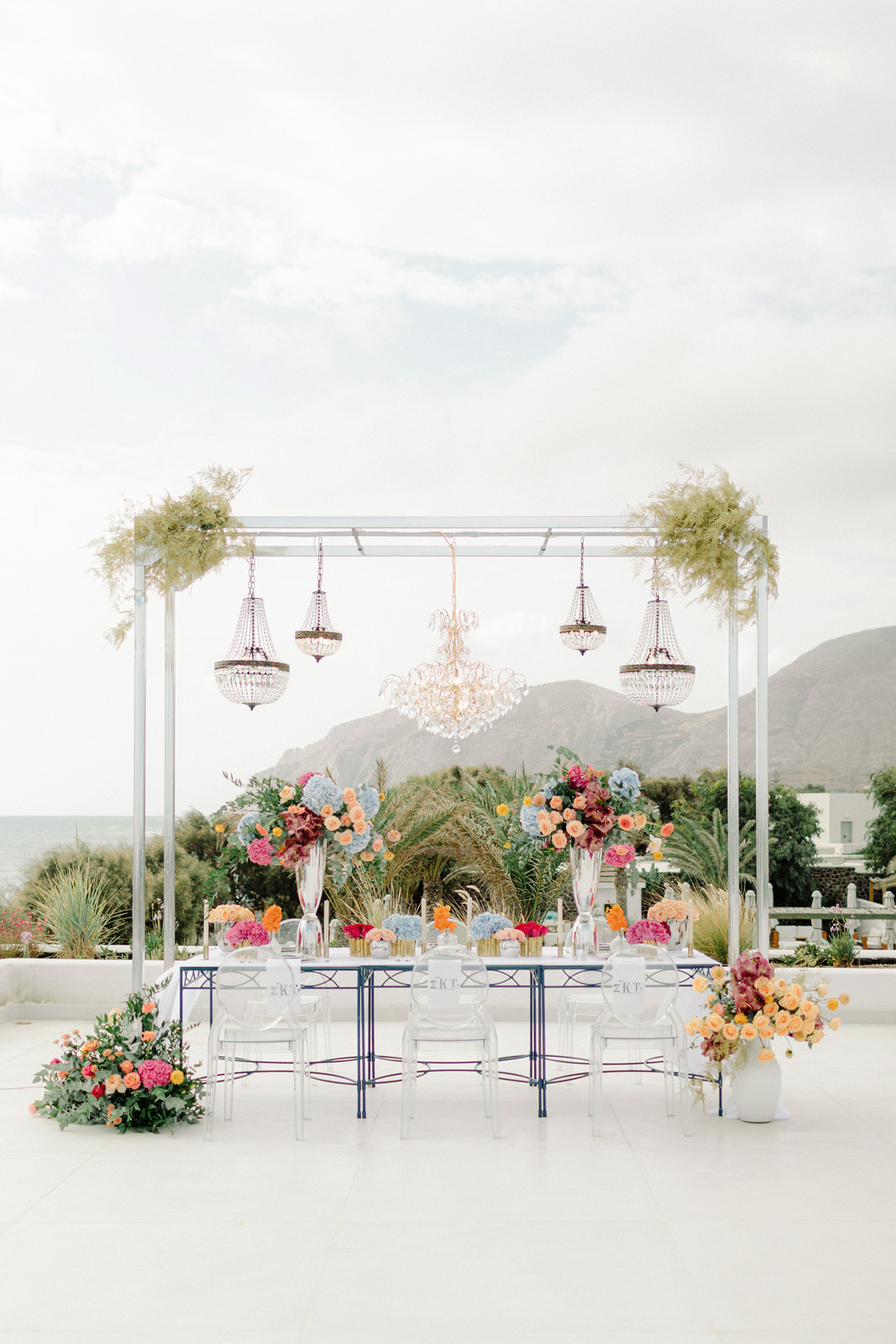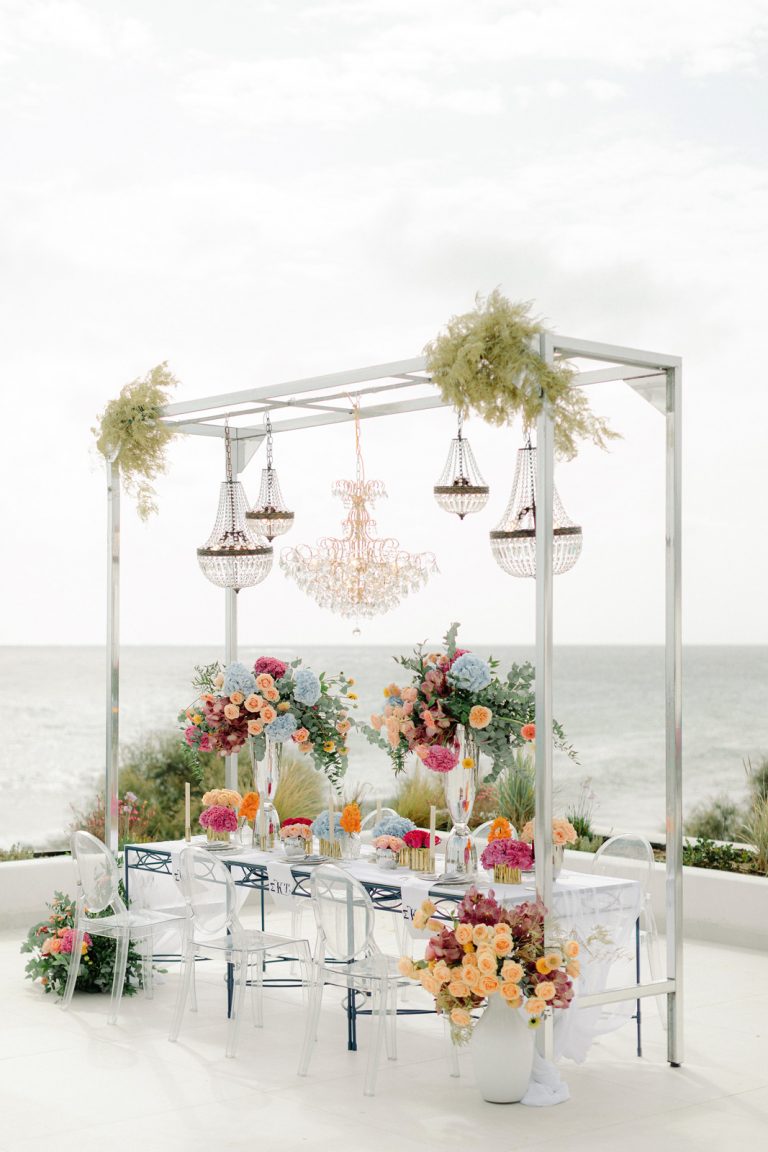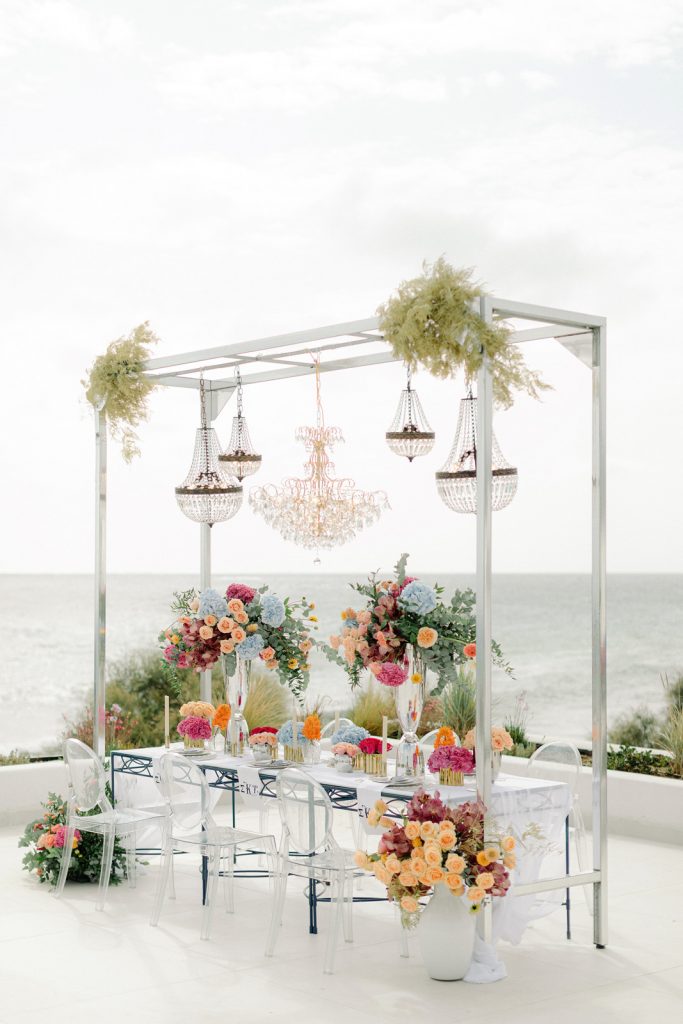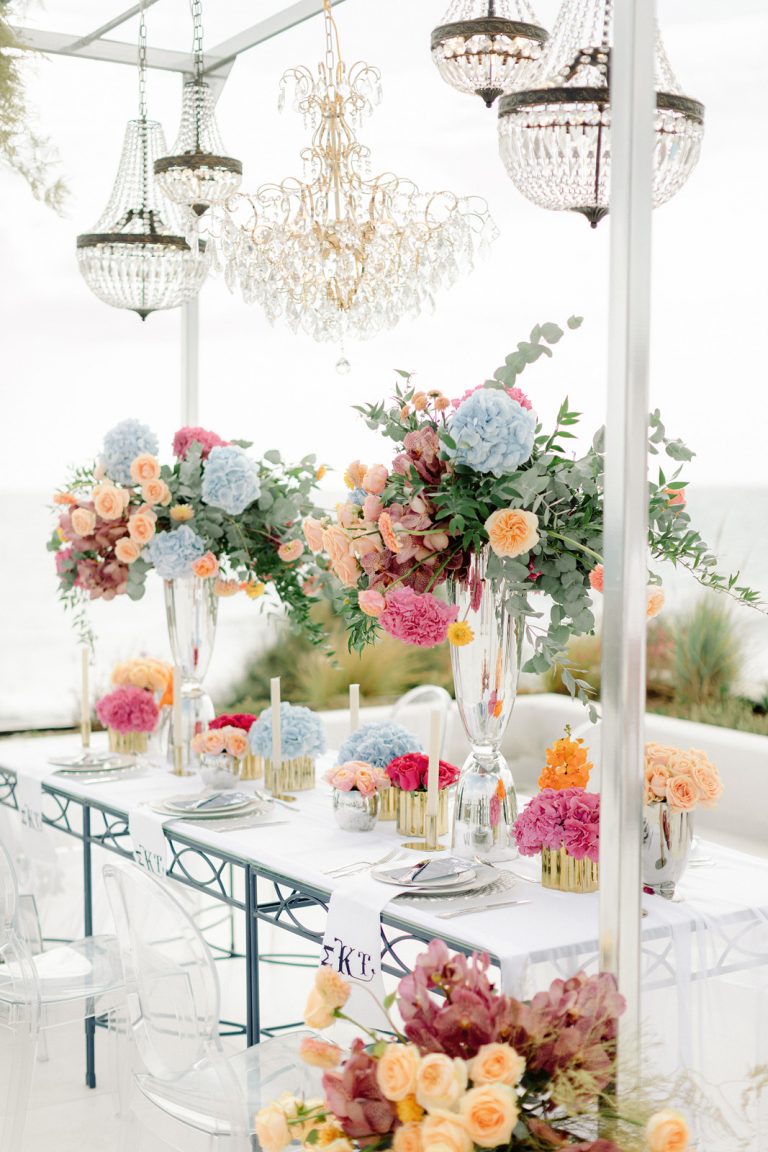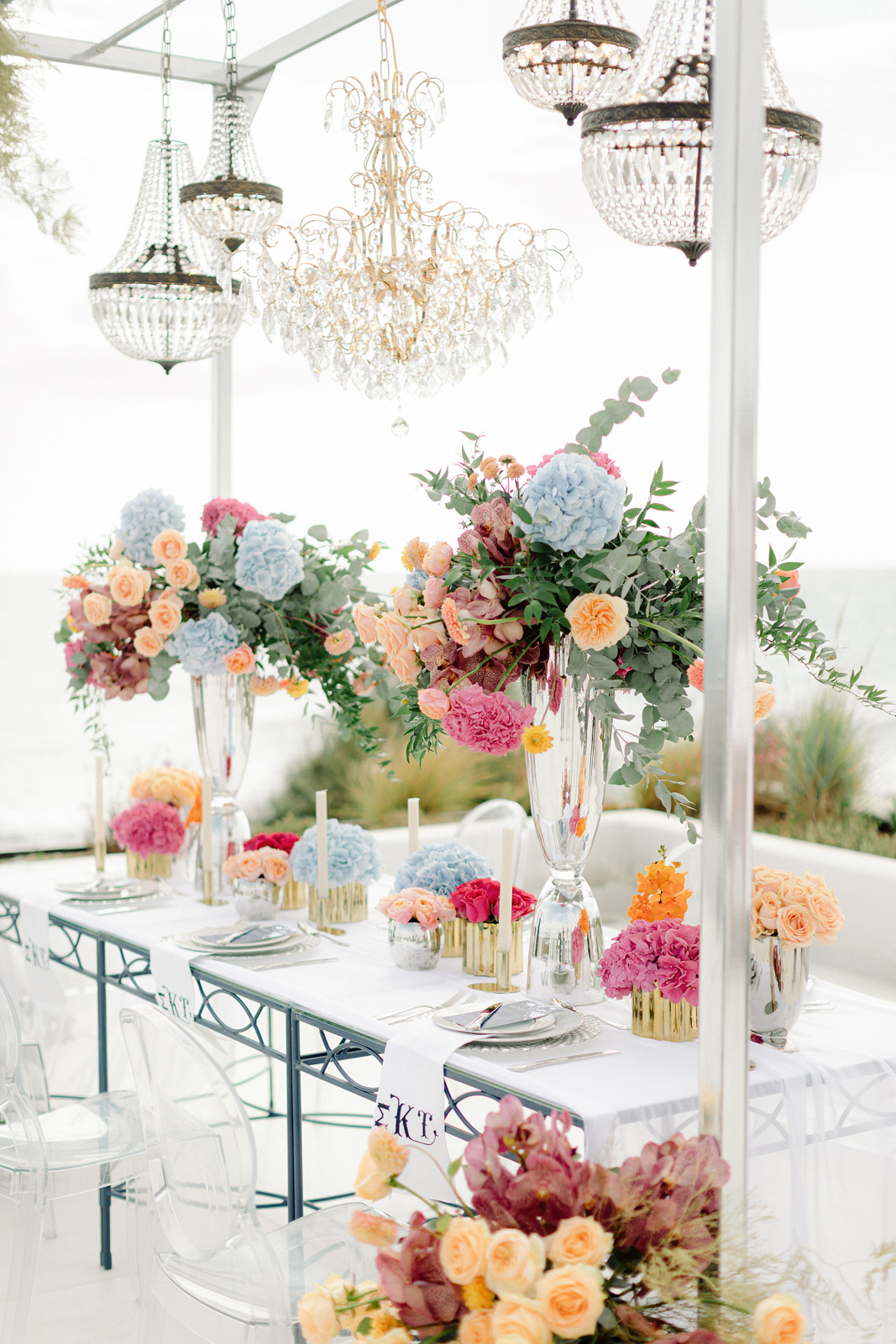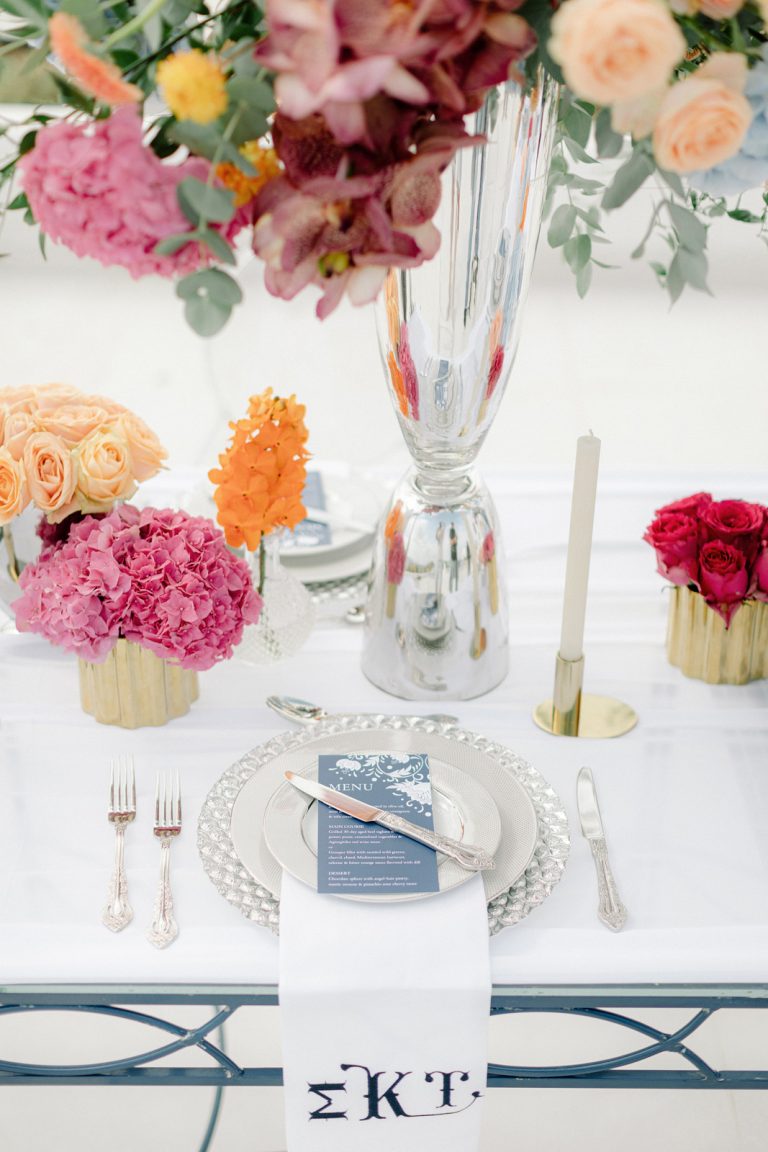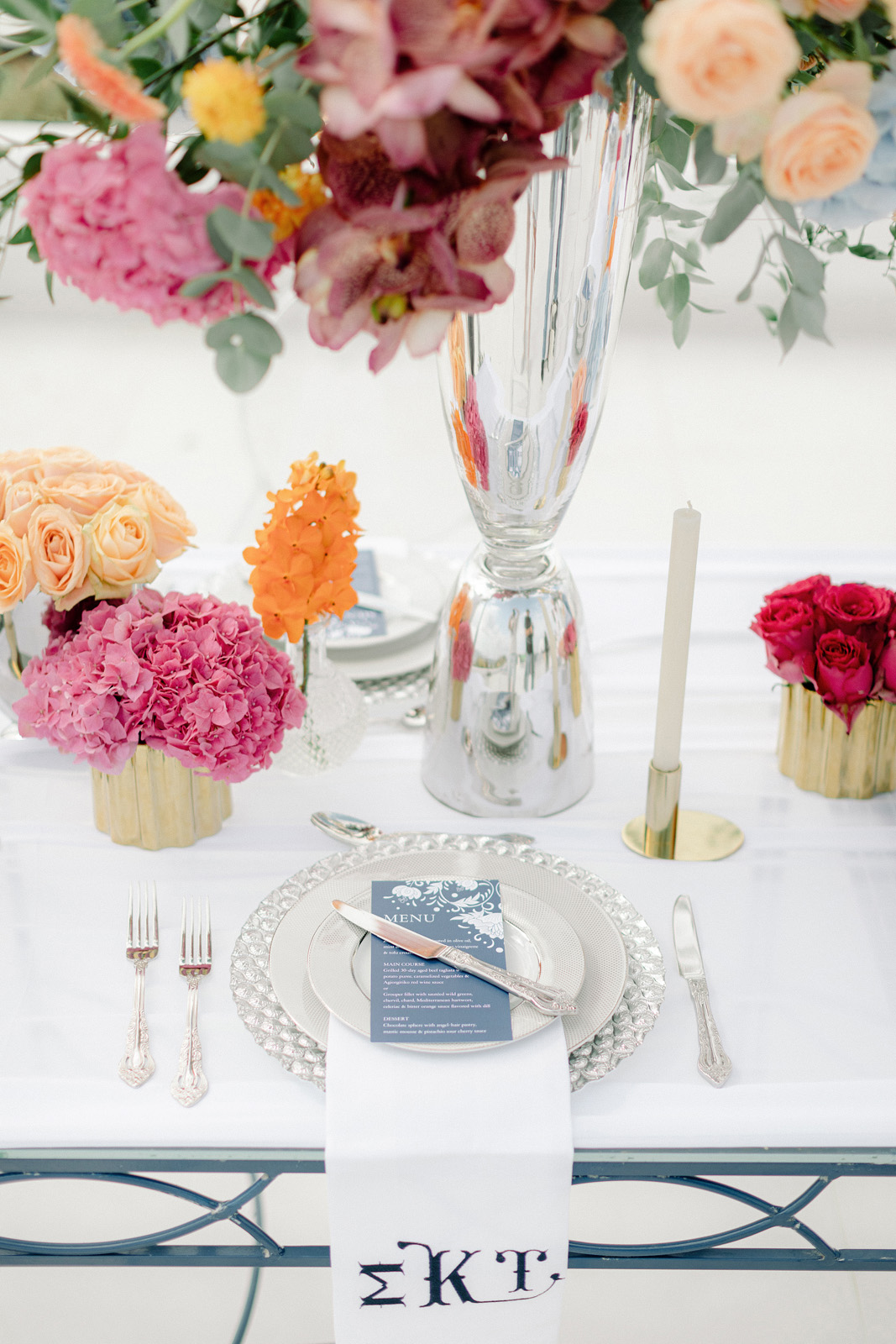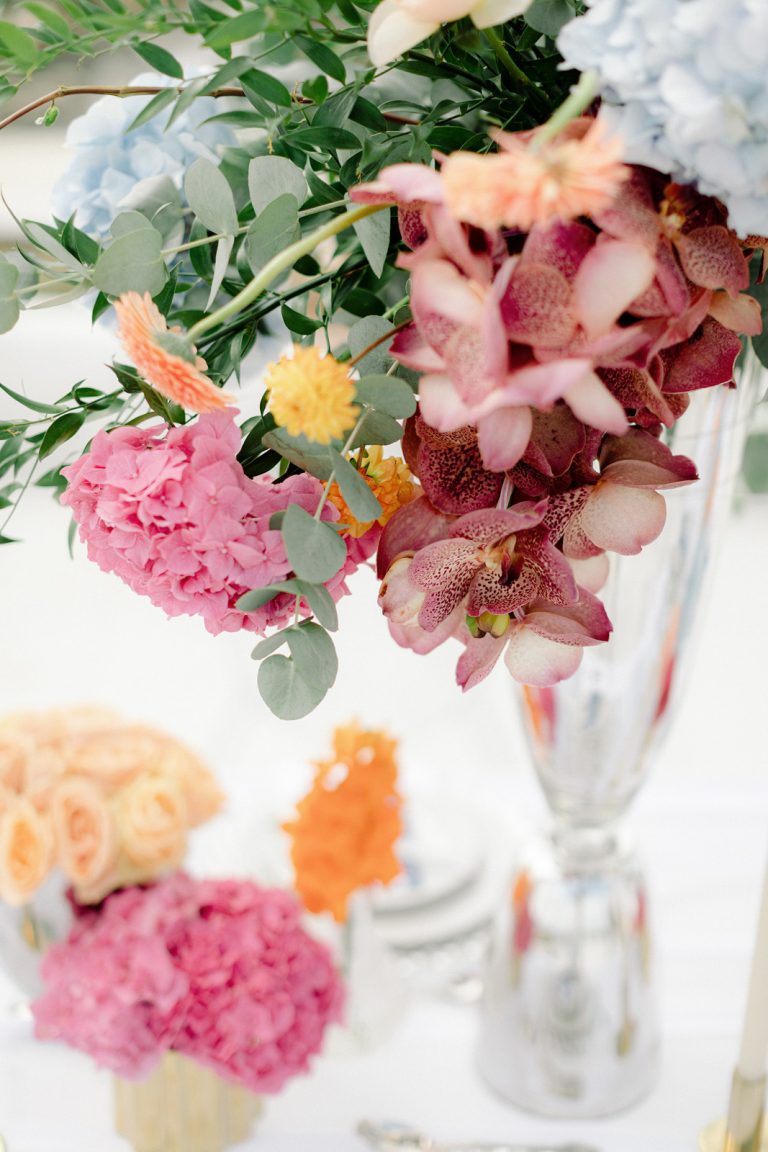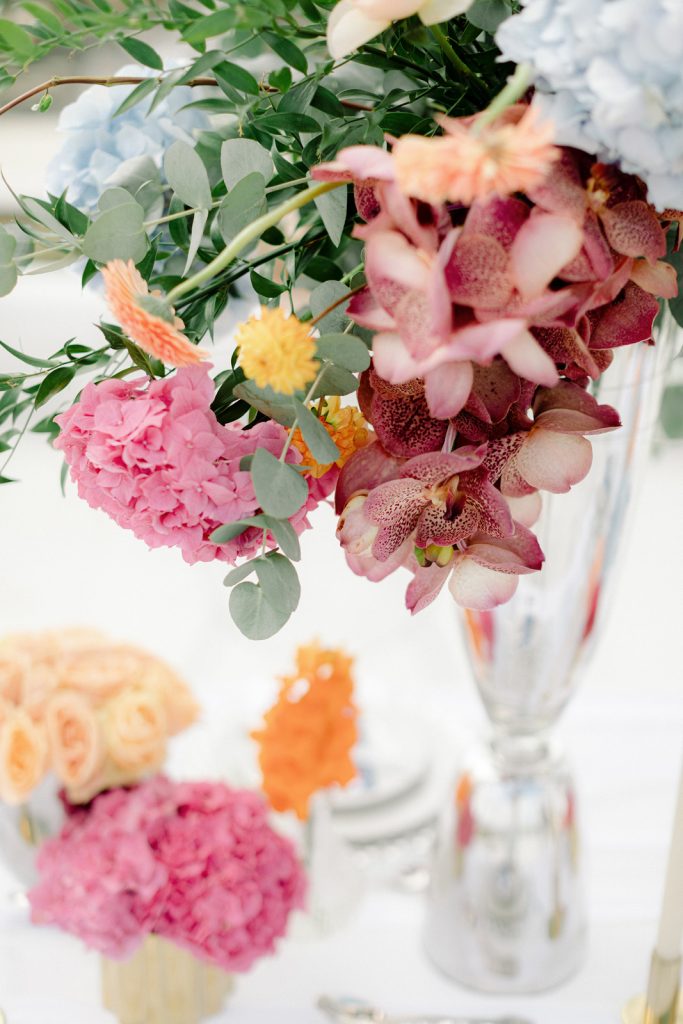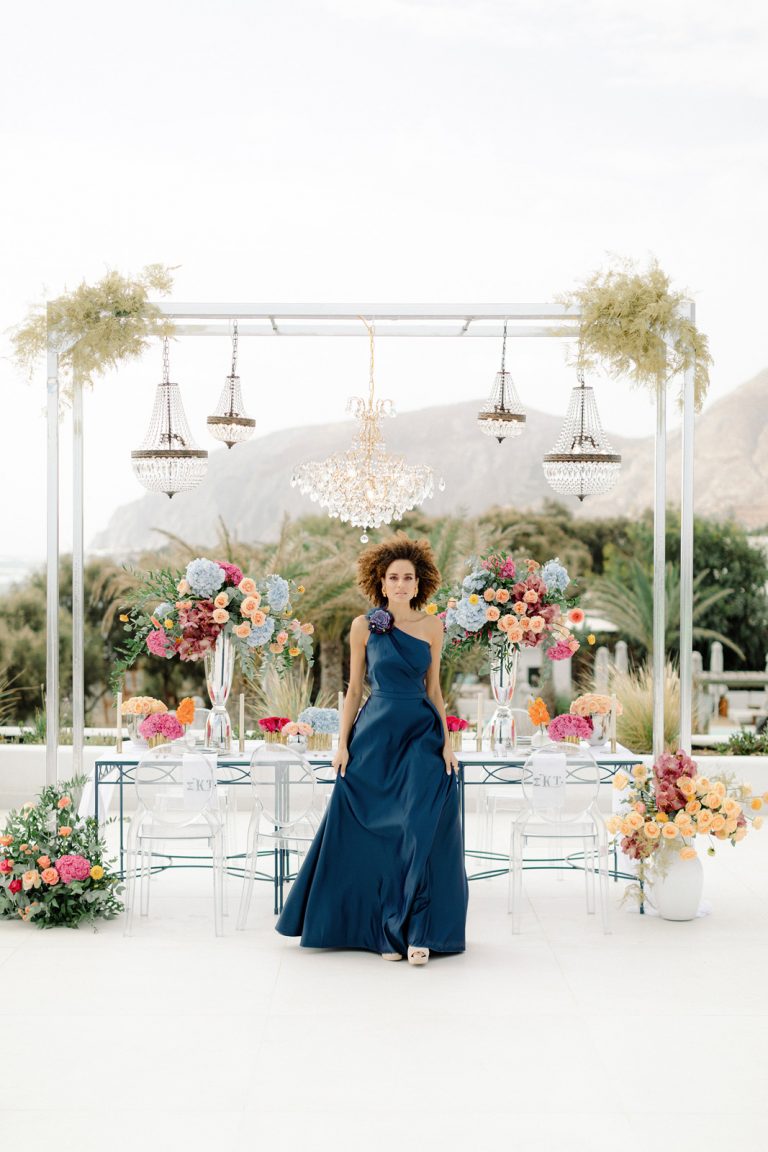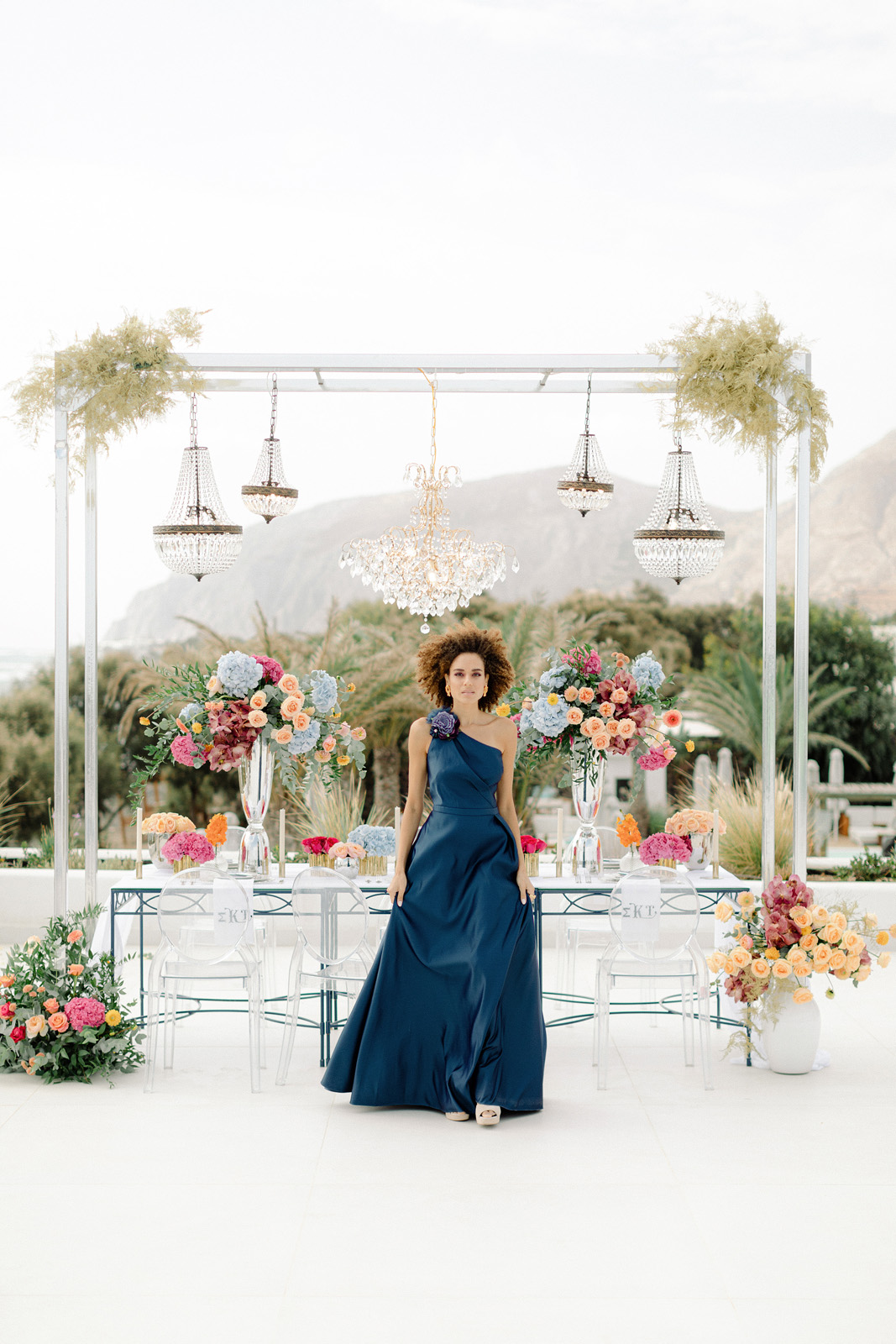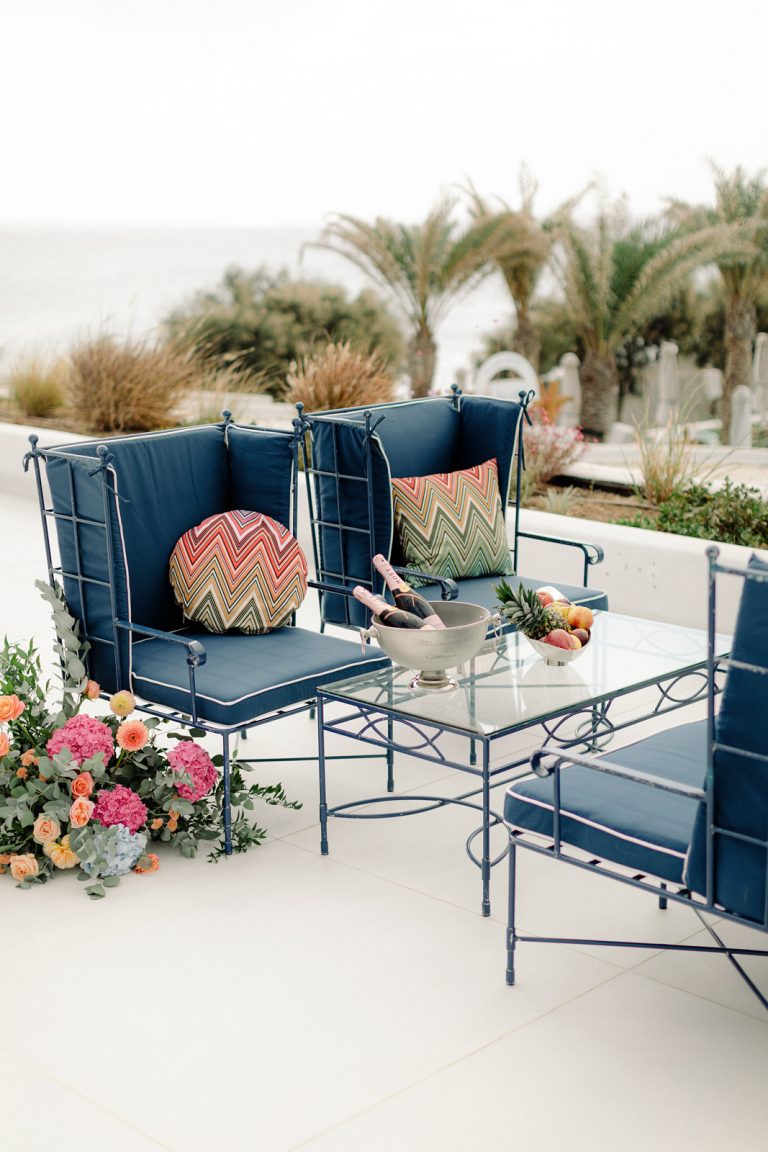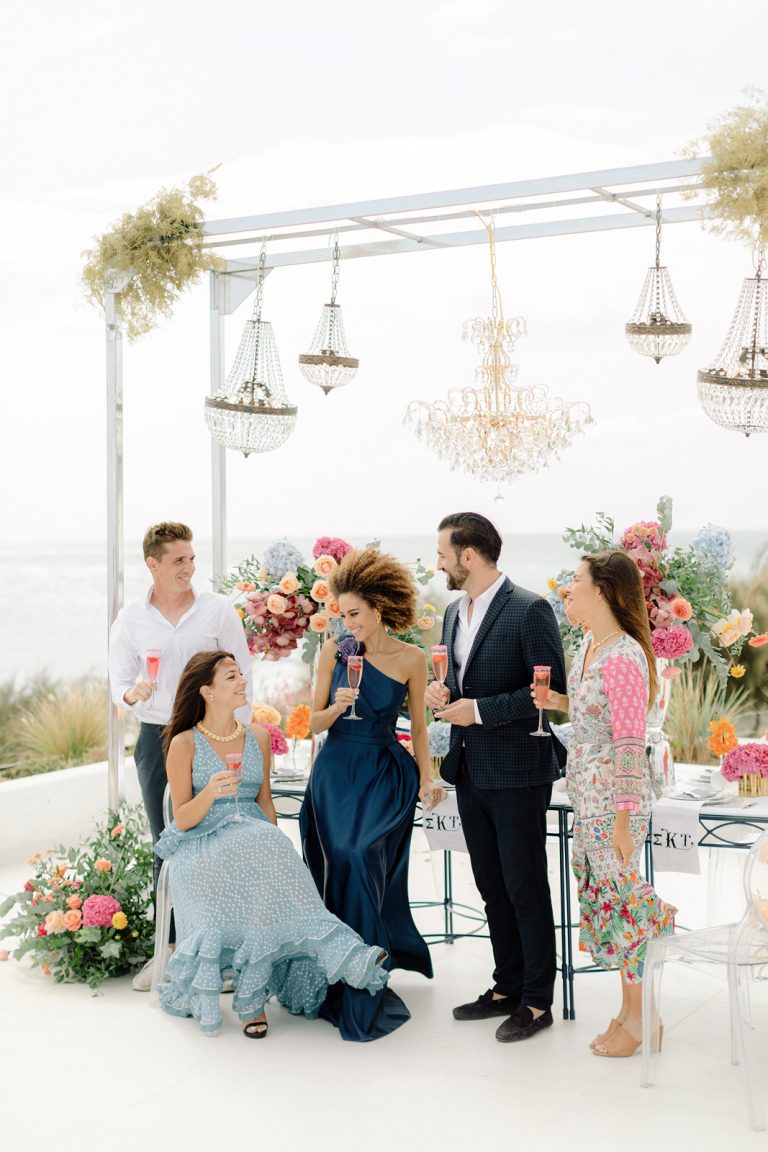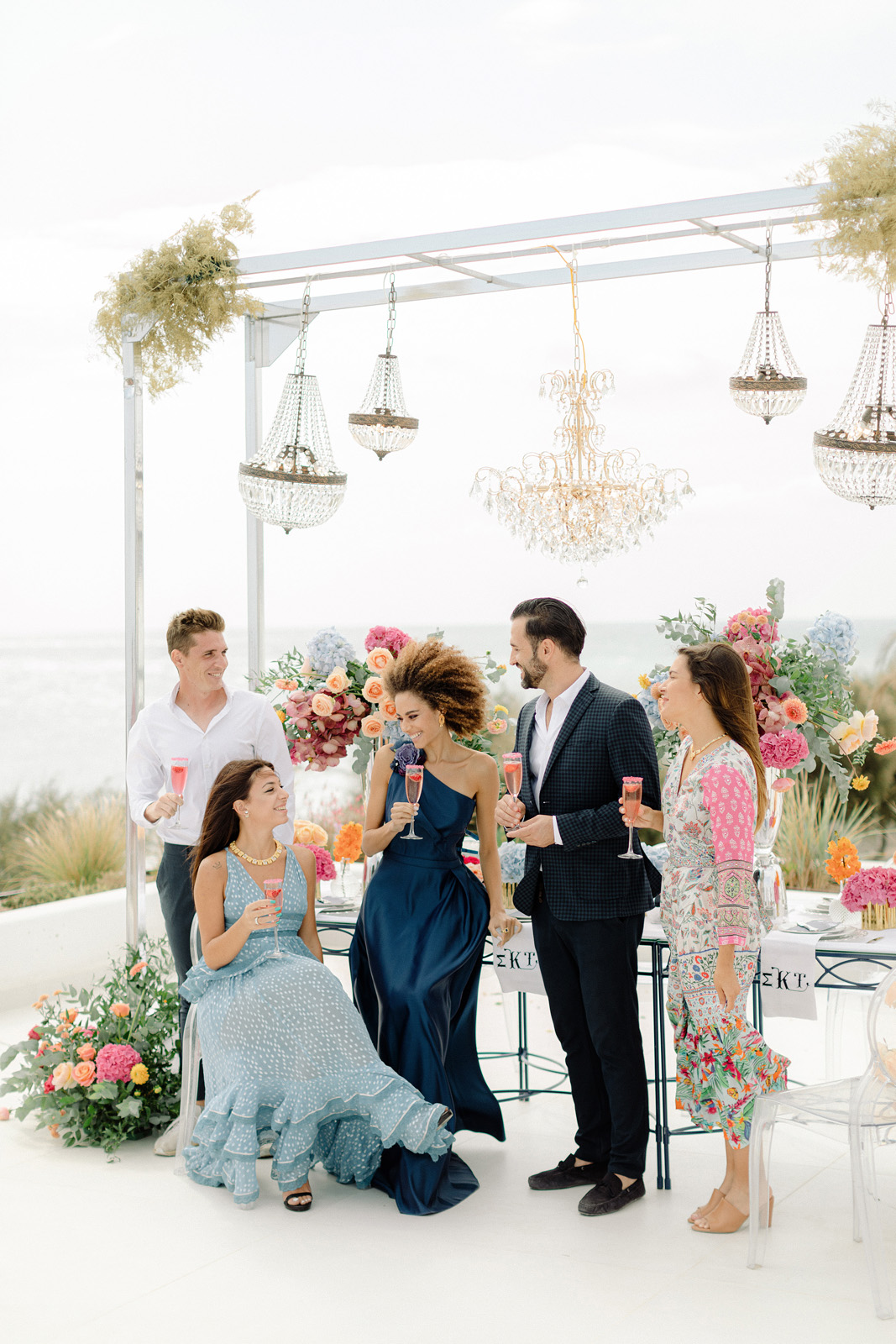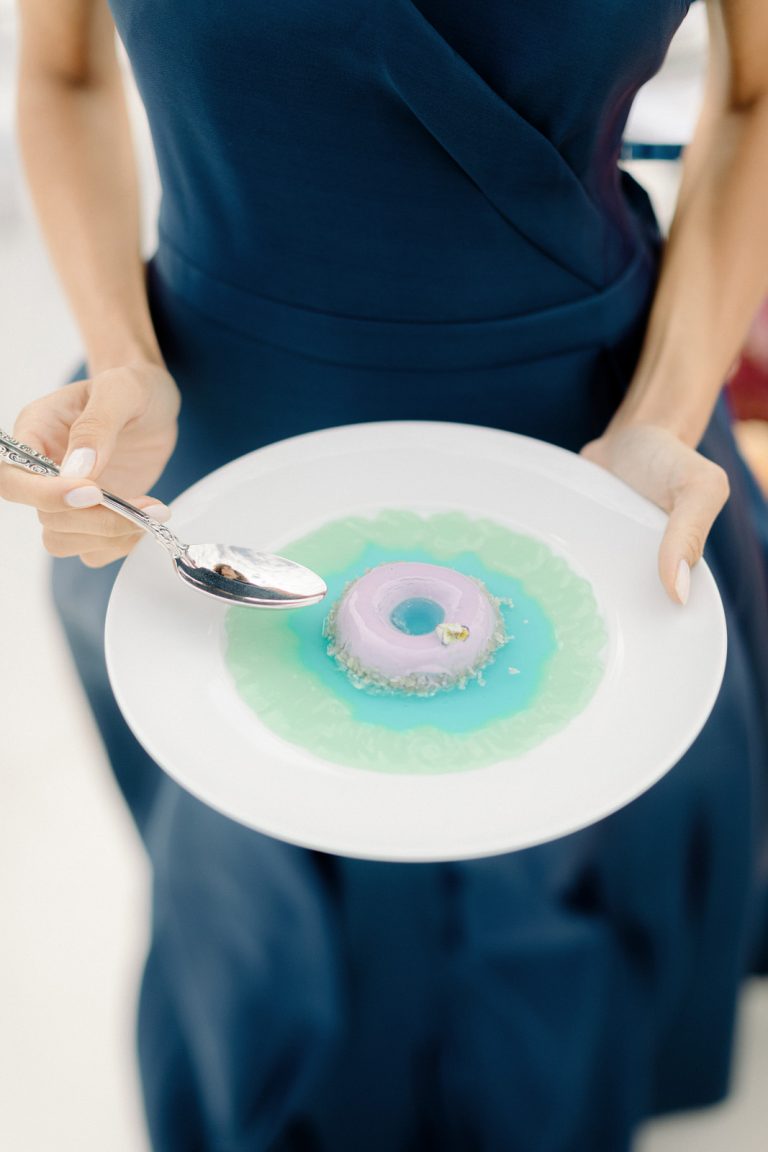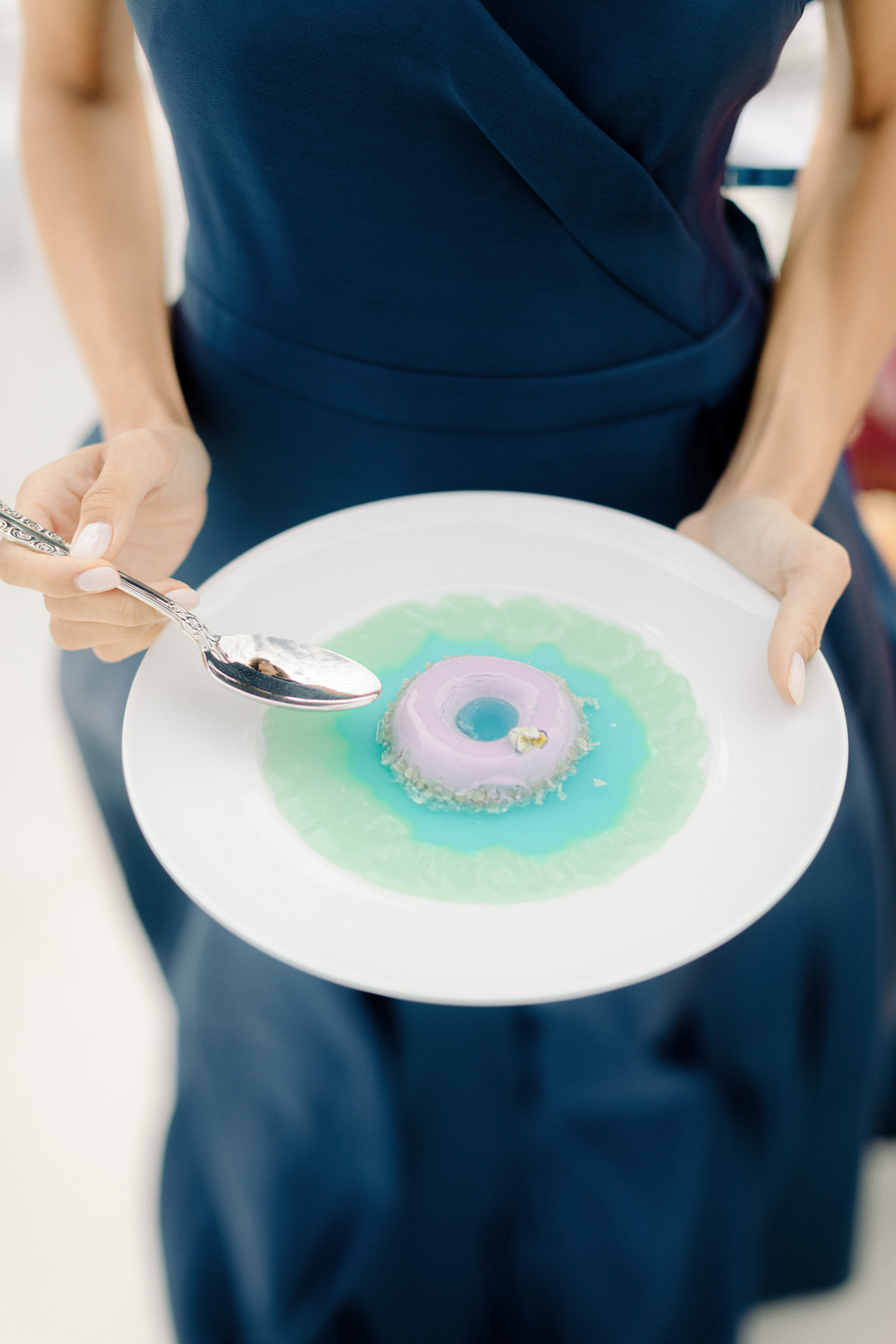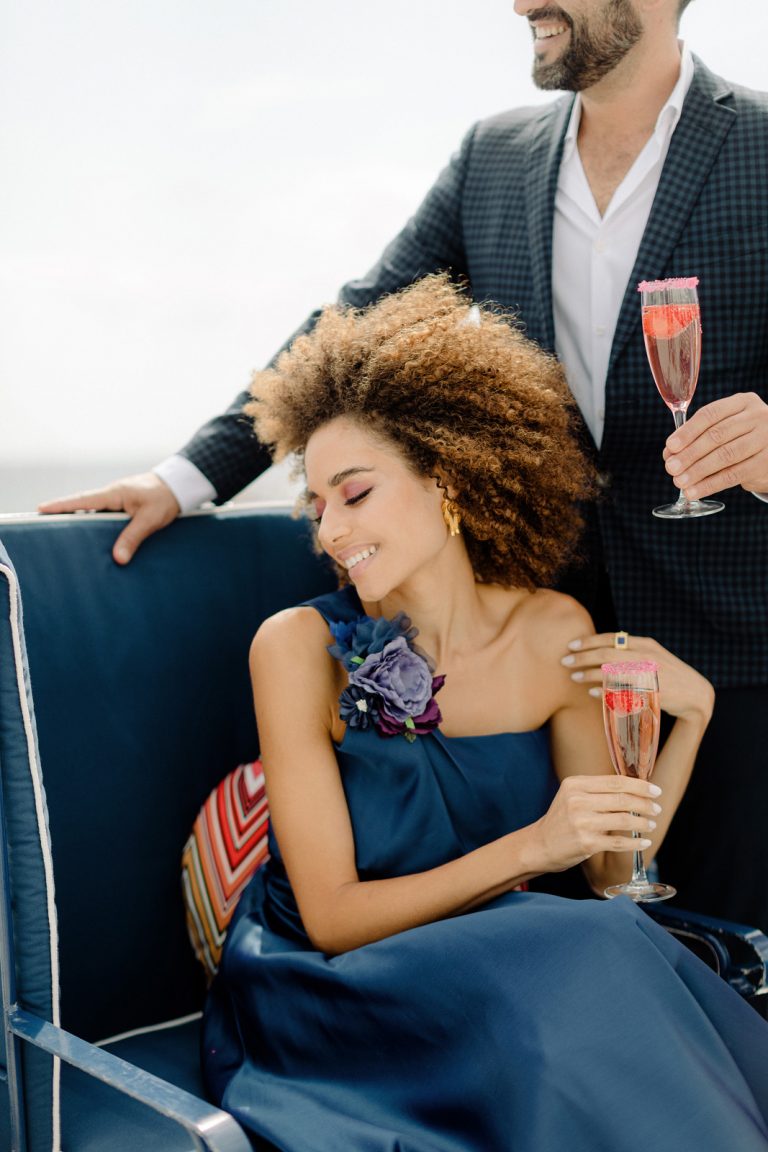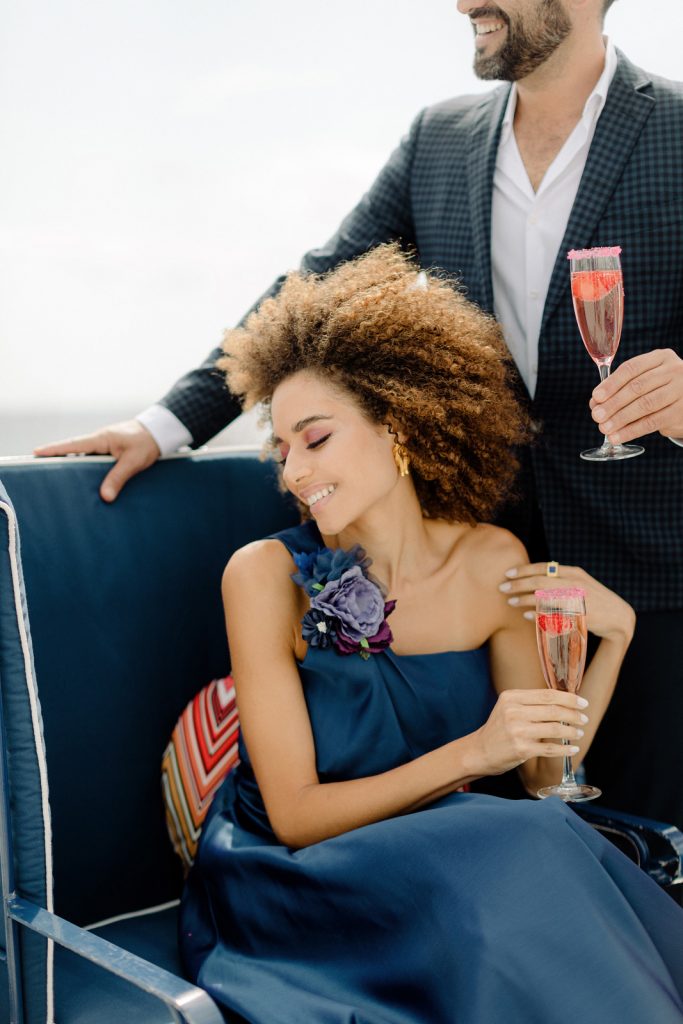 Vendors
CONCEPT, PLANNING & PRODUCTION: Stella and Moscha
PHOTOGRAPHER: Thanos Asfis
CINEMATOGRAPHER: Kostas Kastanakis Videographer
FLORAL DESIGN, STYLING & ART DE LA TABLE: Wedding Wish
LIGHT INSTALLATIONS: Santorini Events
VENUE: Nikki Beach Hotel Santorini
STATIONARY: Love Me Do
CHAIRS: Spicy Bites Catering
MAKEUP ARTIST: Renia Bledaki
EVENING GOWN: Marchesa from Brides by PTC
JEWELRY: Caldera Jewelry