I need to issue a warning on this wedding: it's going to be hard to beat! I have to say this is by far one of the most breathtaking destination weddings we have ever featured on DWD. If you're like me, you may feel a little jealous after looking through these photos captured by photographers Katja and Simon… but mostly, you will feel inspired! Not only is Italy one of the world's most uniquely romantic countries, but it also has some of the most fascinating and beautiful historic architecture, landscape and culture. Marta, Oliver and 50 of their closest friends and family came together to celebrate this gorgeous couple's love in the southern Italian city of Matera.
The venue itself tells such a long, rich, interesting story. It was a farm in the 7th century… yes you read that right, it's that old! It was then the east gate to the city in the 10th century and used as a church and monastery in the 12th century. The owner said a wedding hasn't been held in this venue in hundreds of years! So while it looks like the PERFECT setting for a wedding, what Marta and Oliver did was exceptionally rare and special. I love how simple they kept the decor, flowers, and attire – because truly, with a venue like this, there is almost nothing needed to enhance the already stunning setting.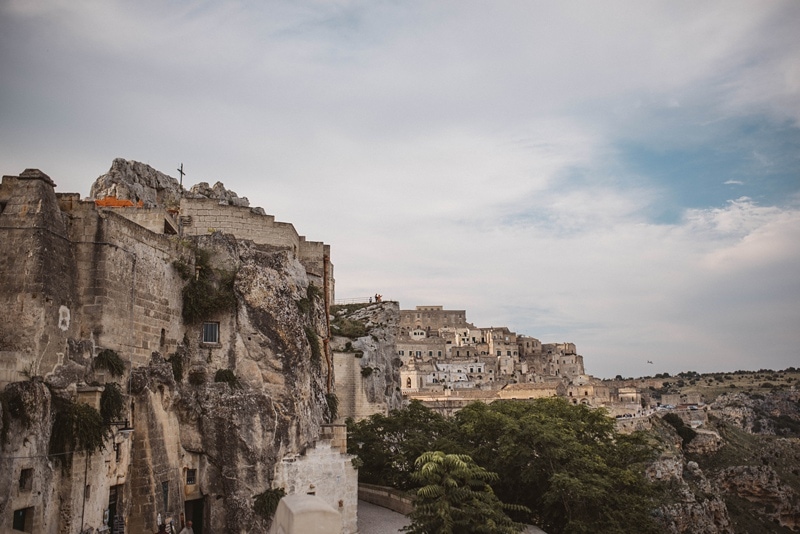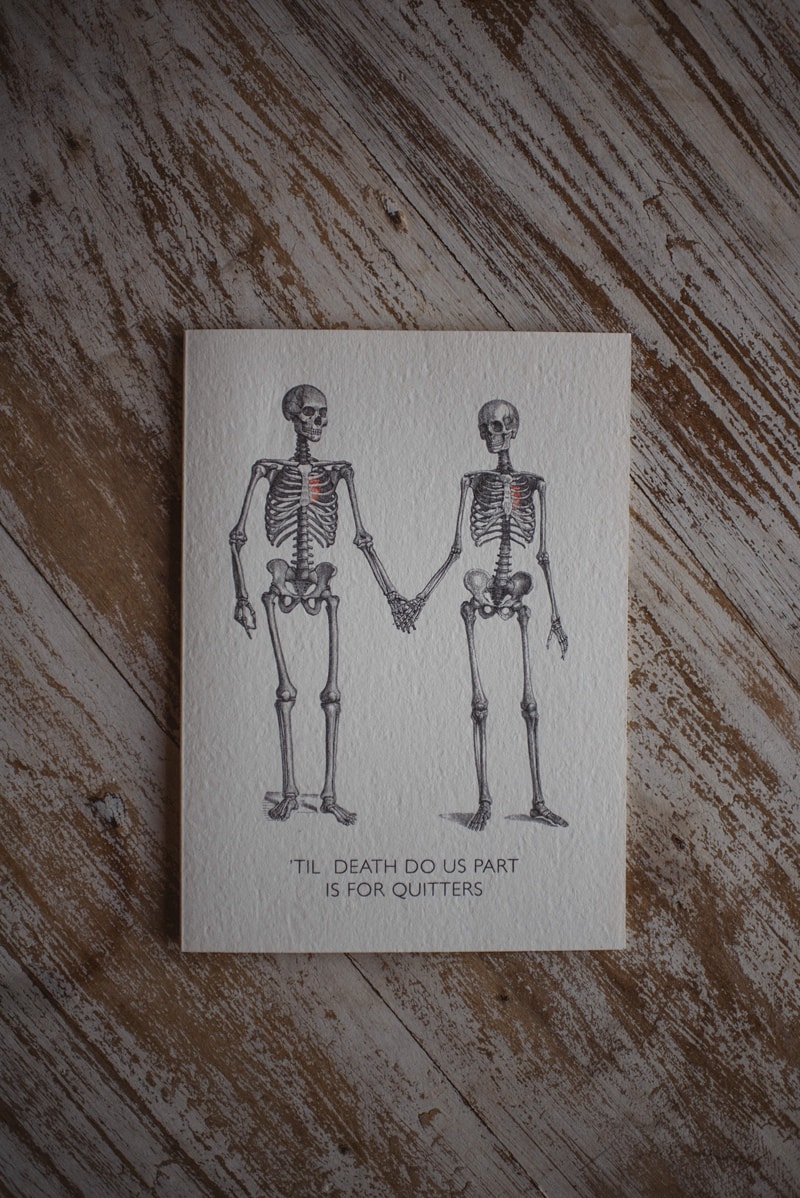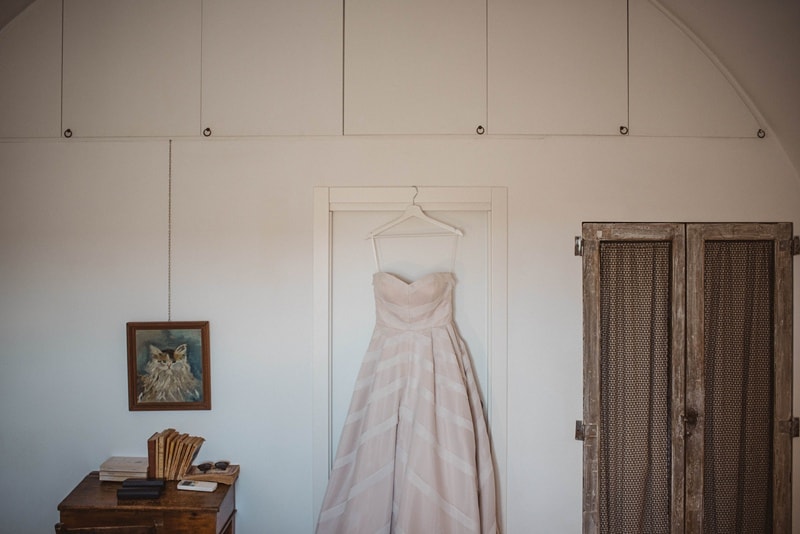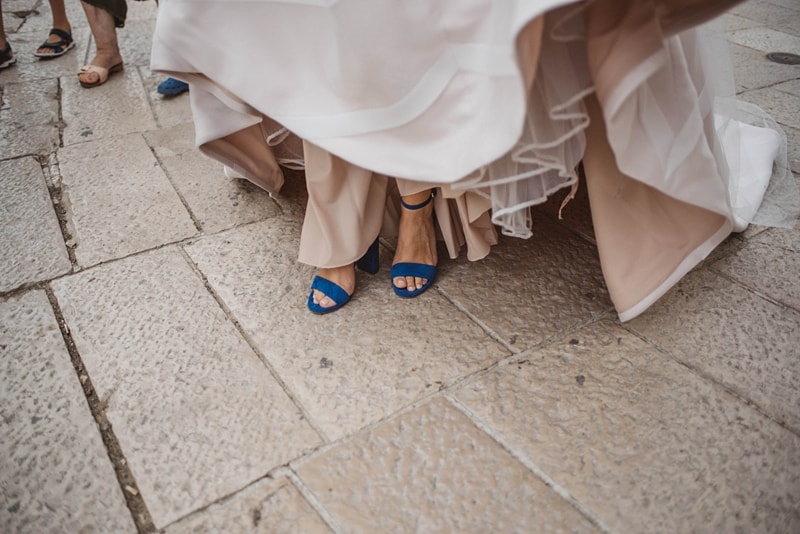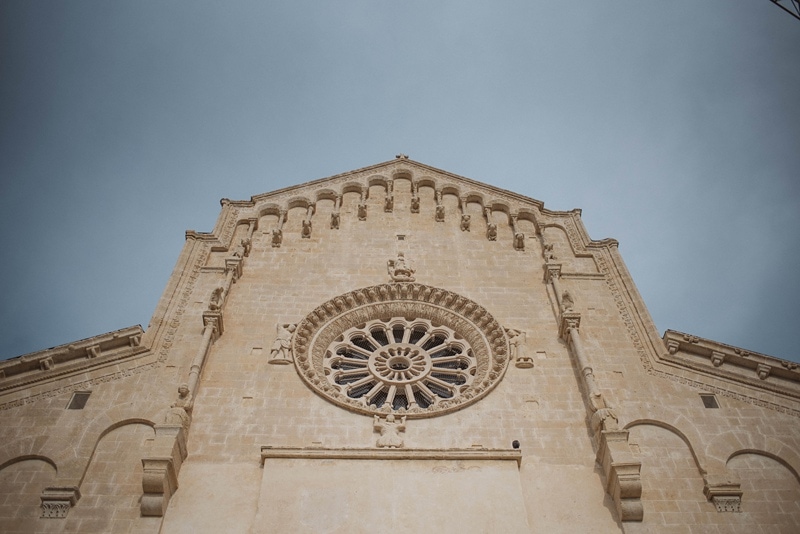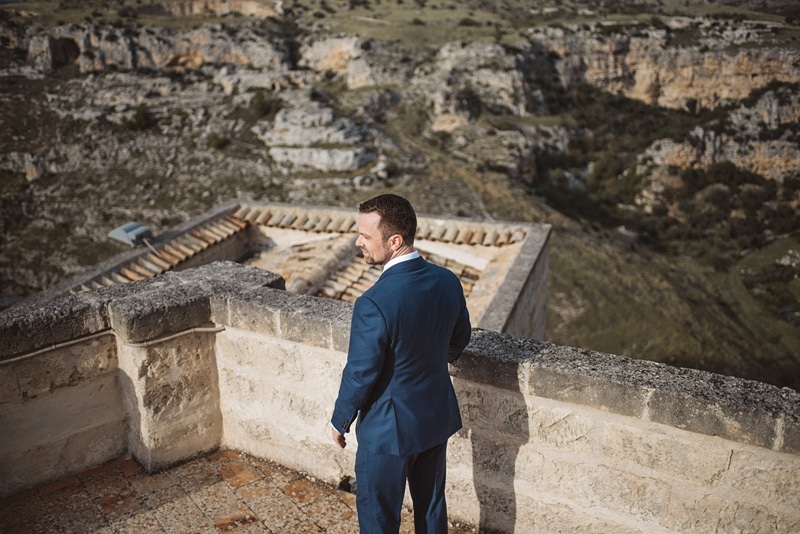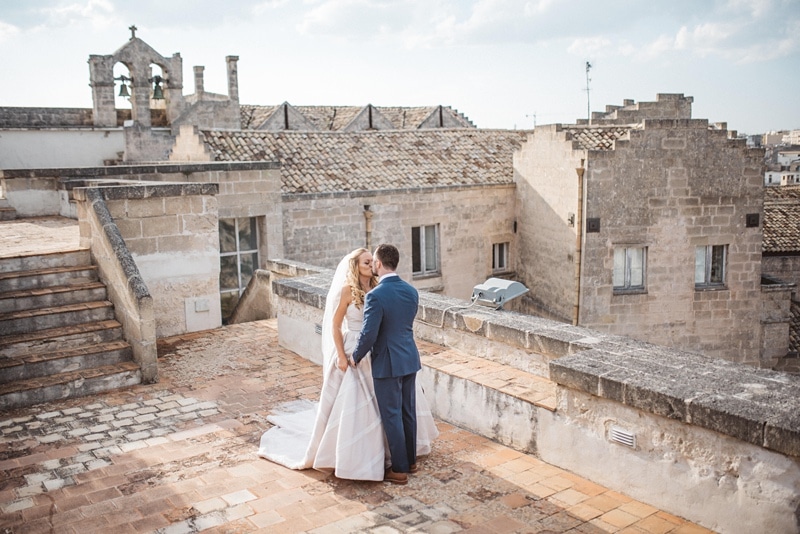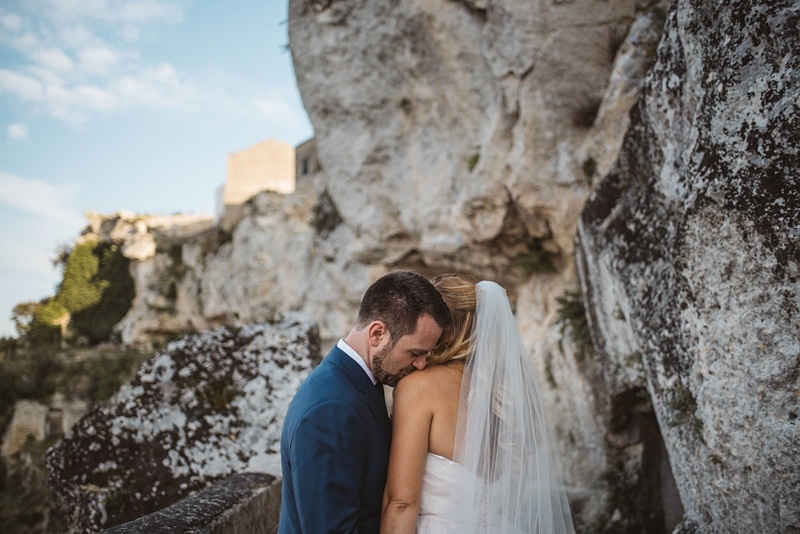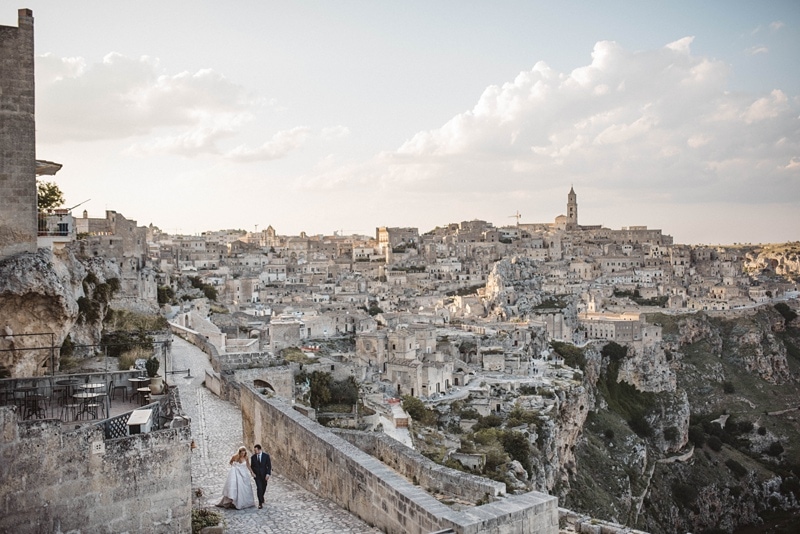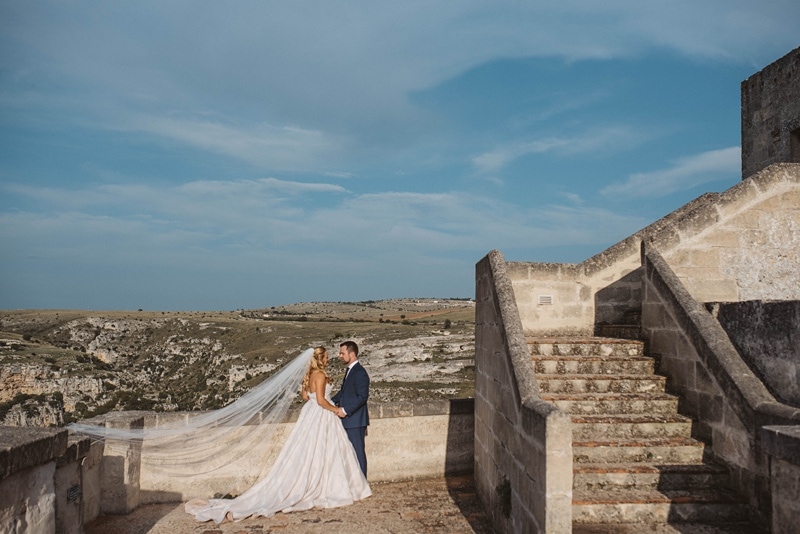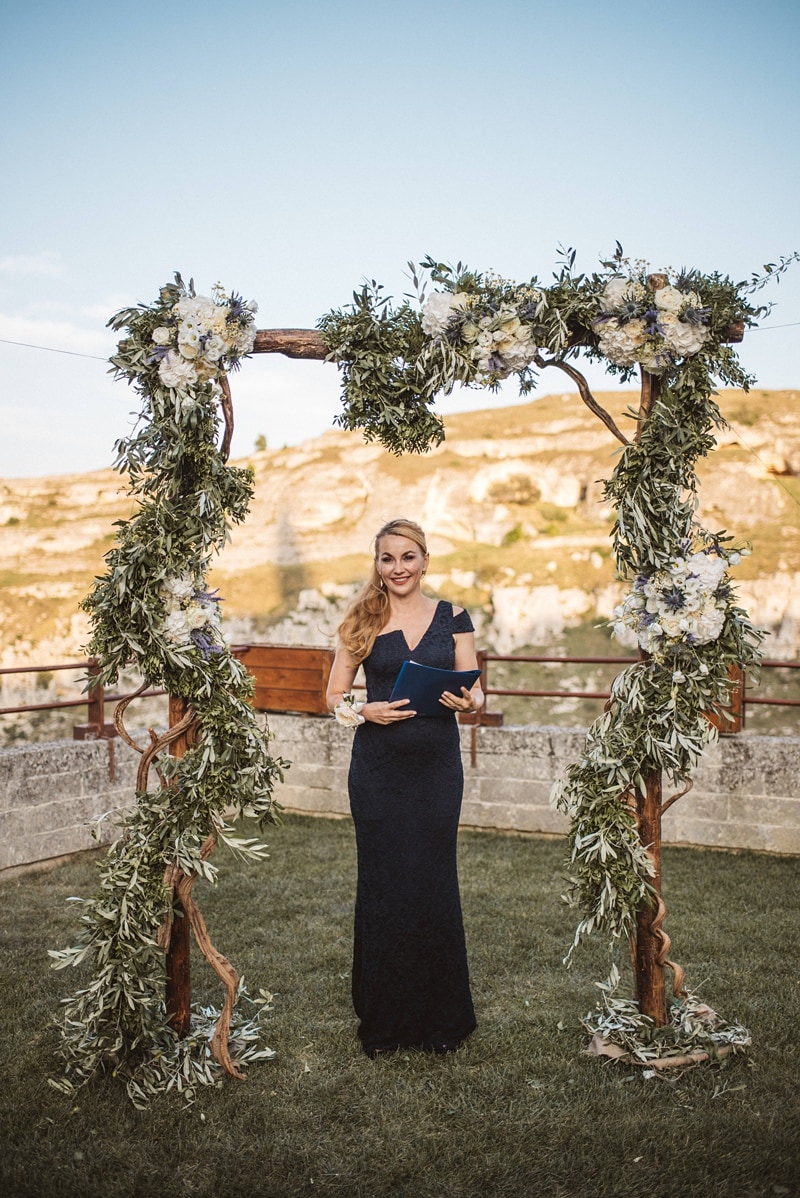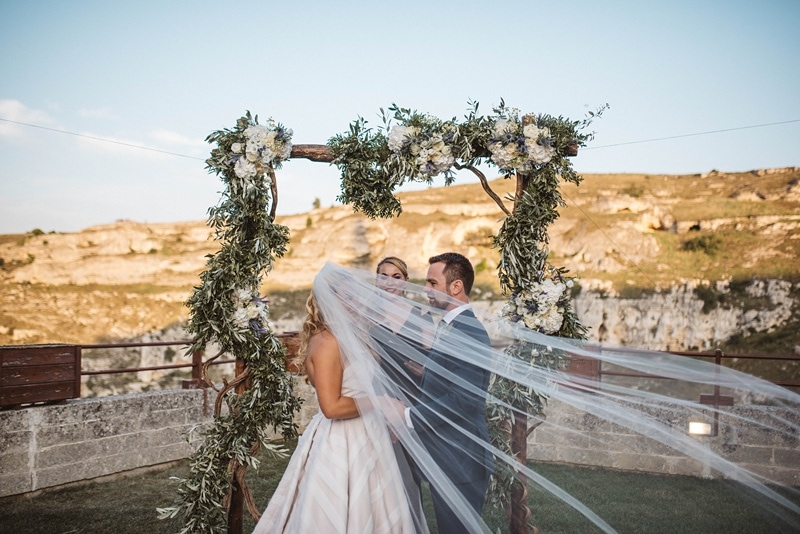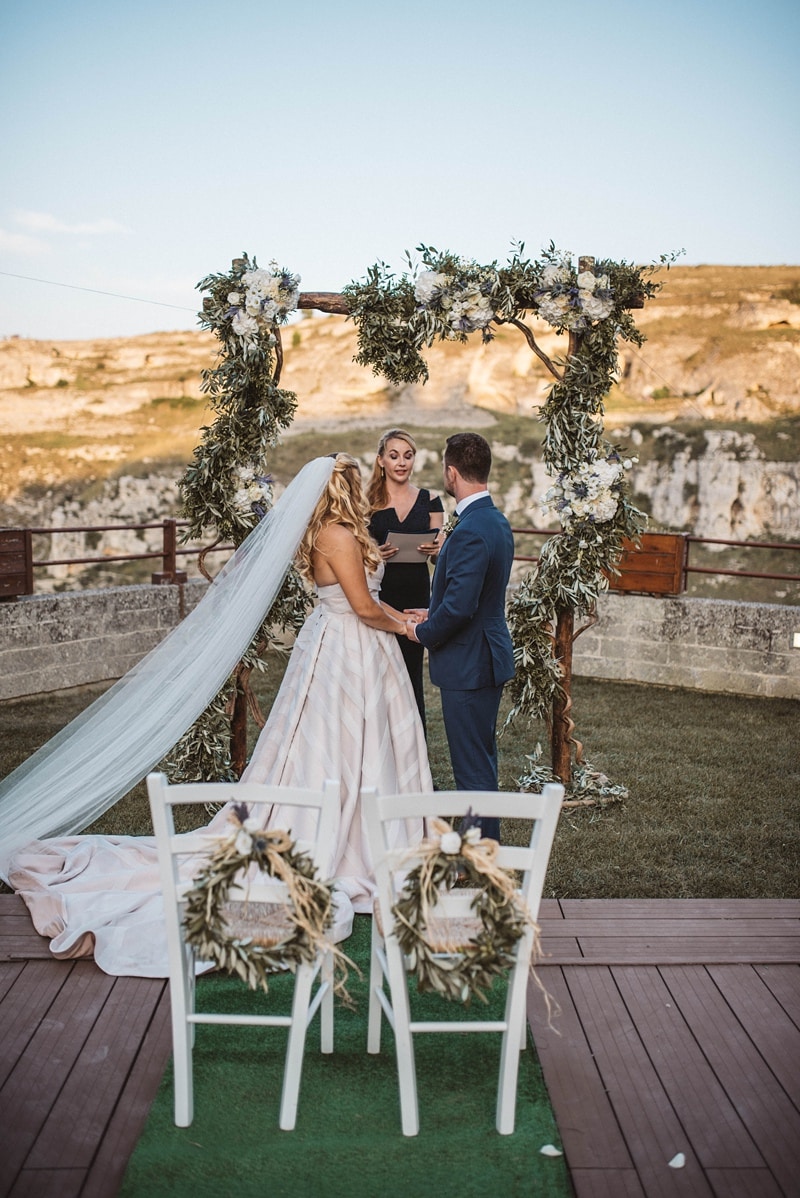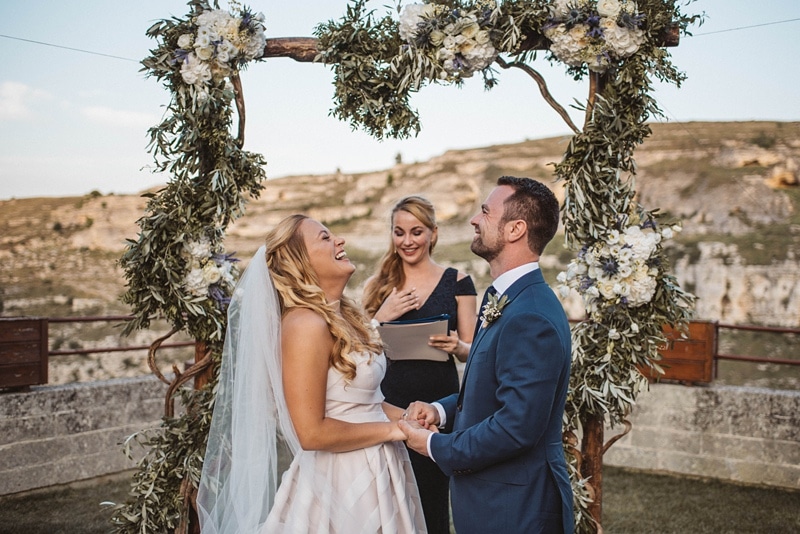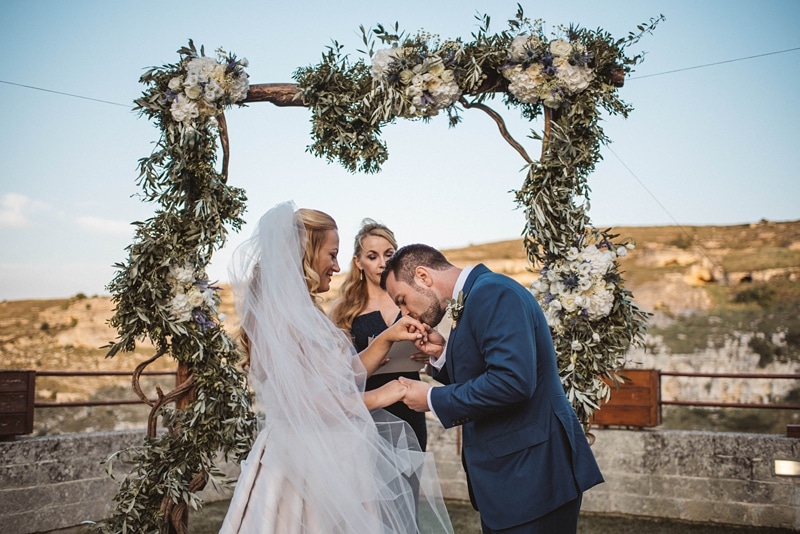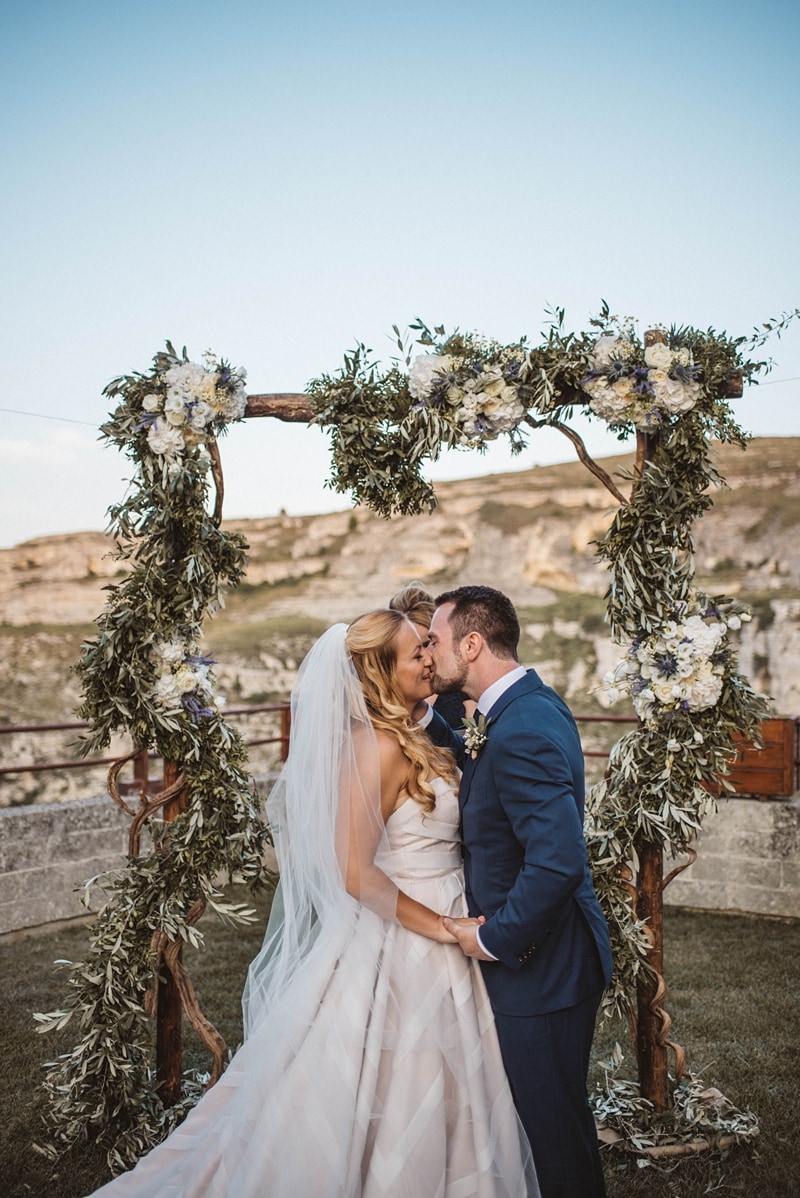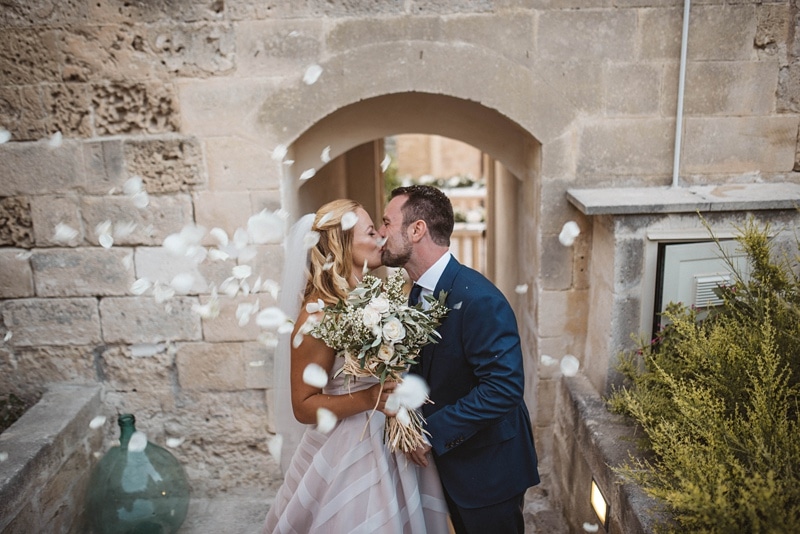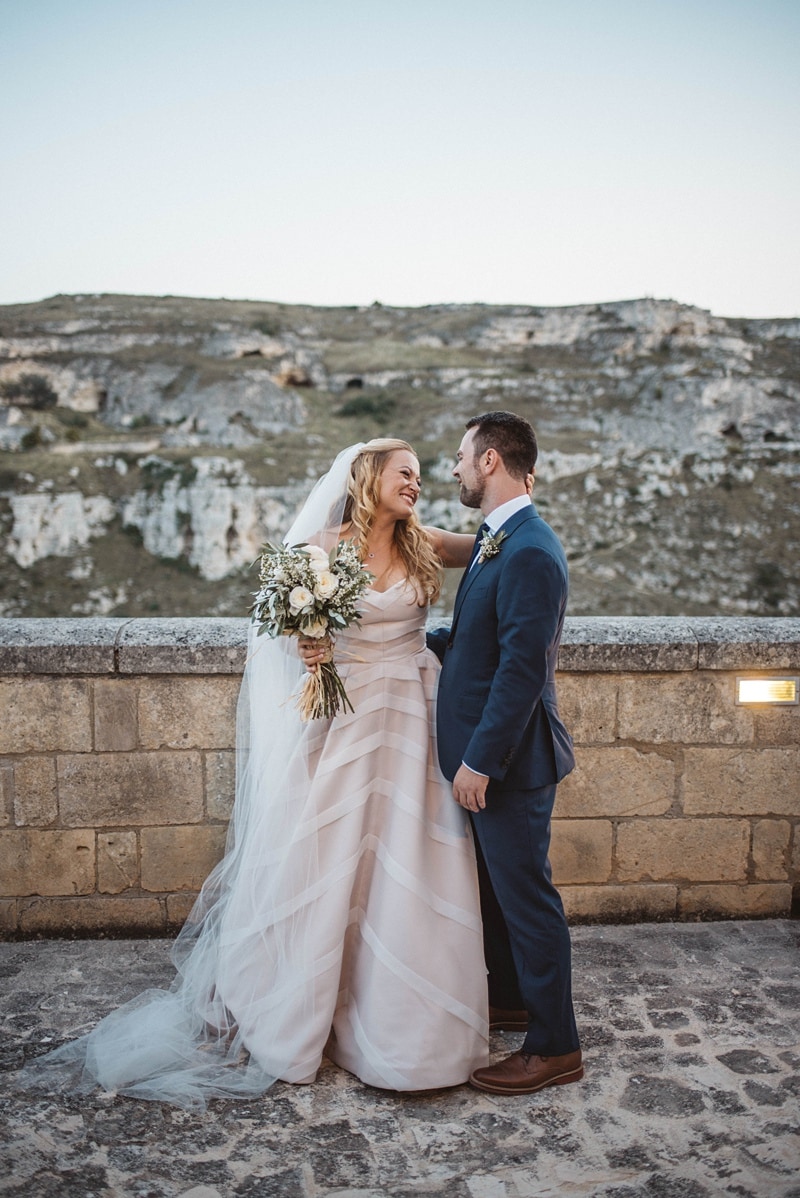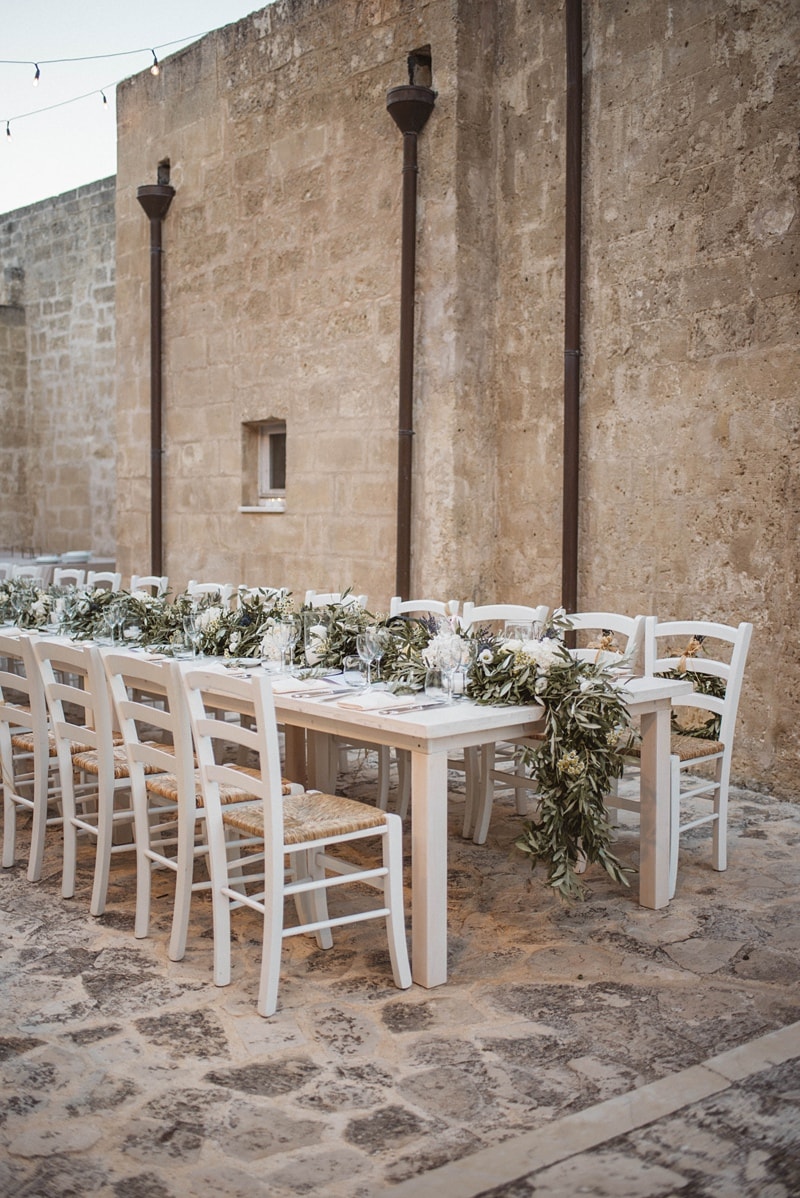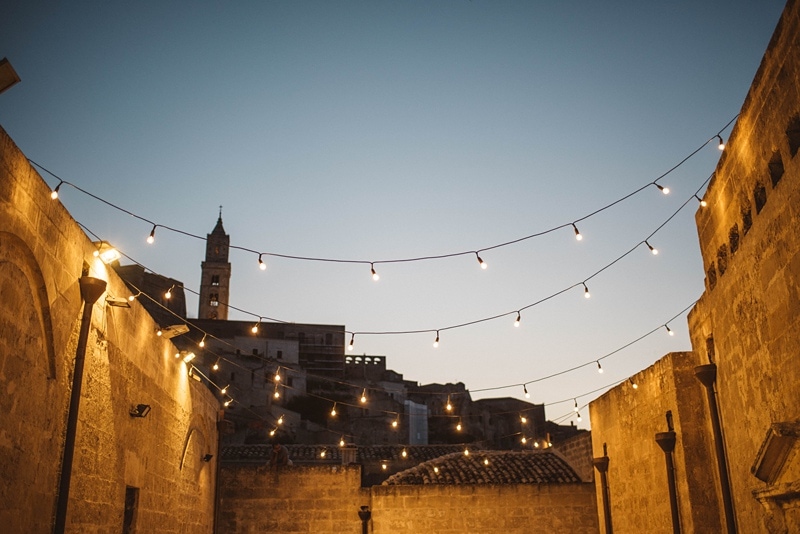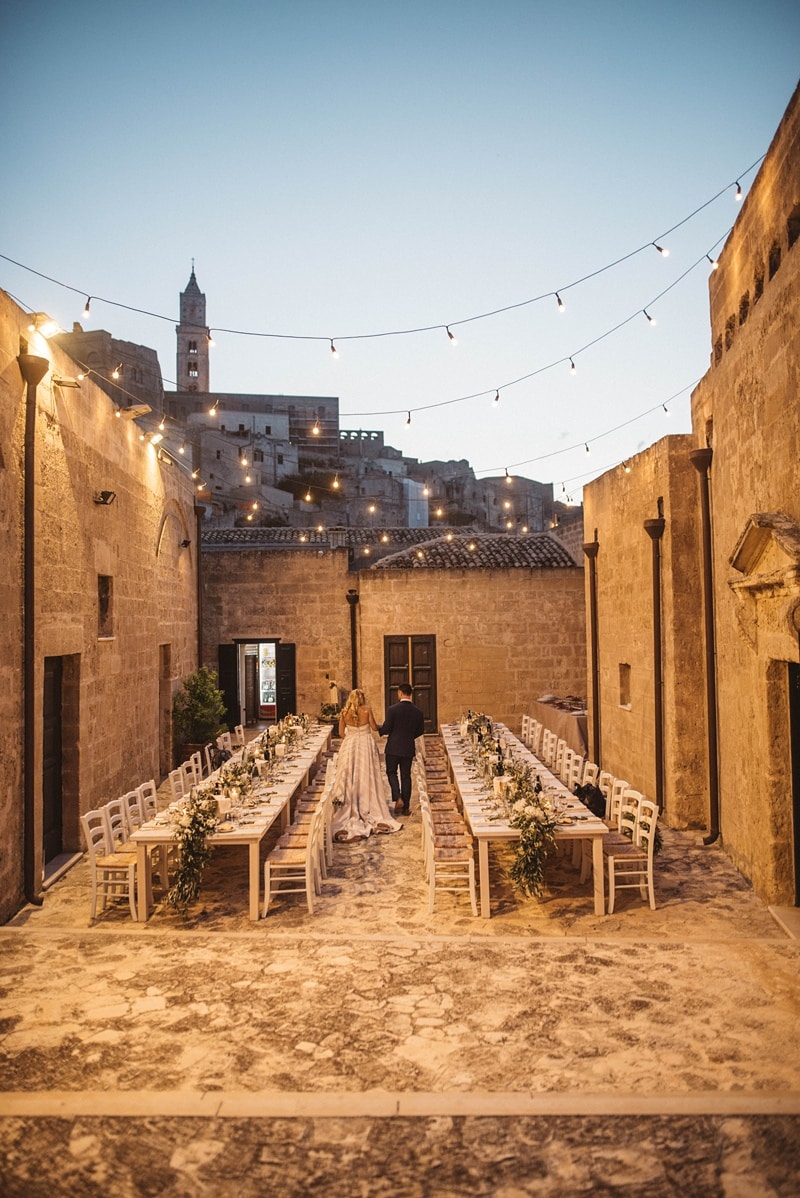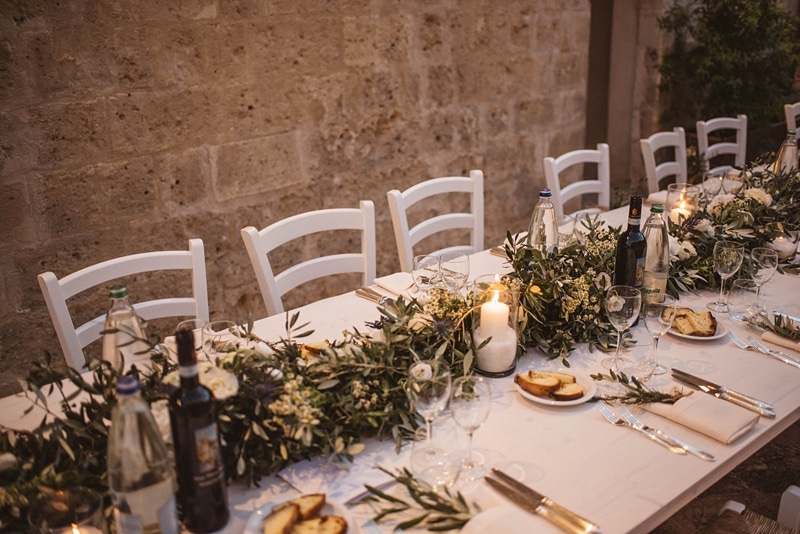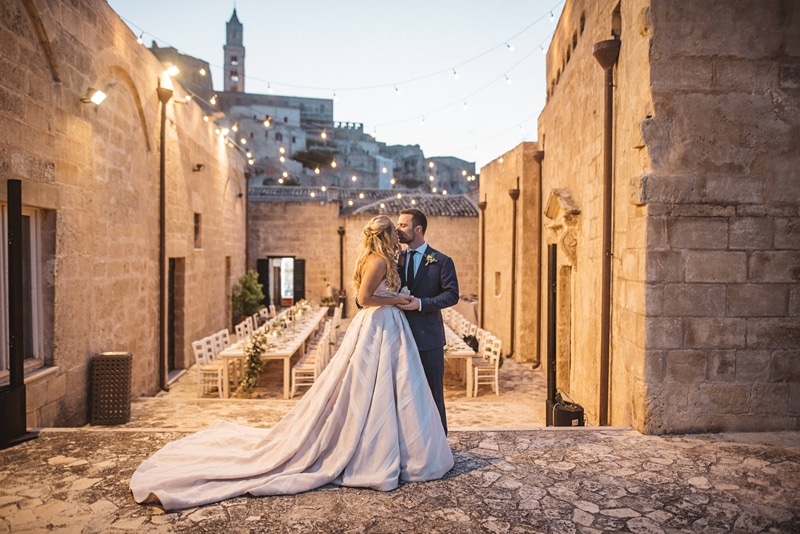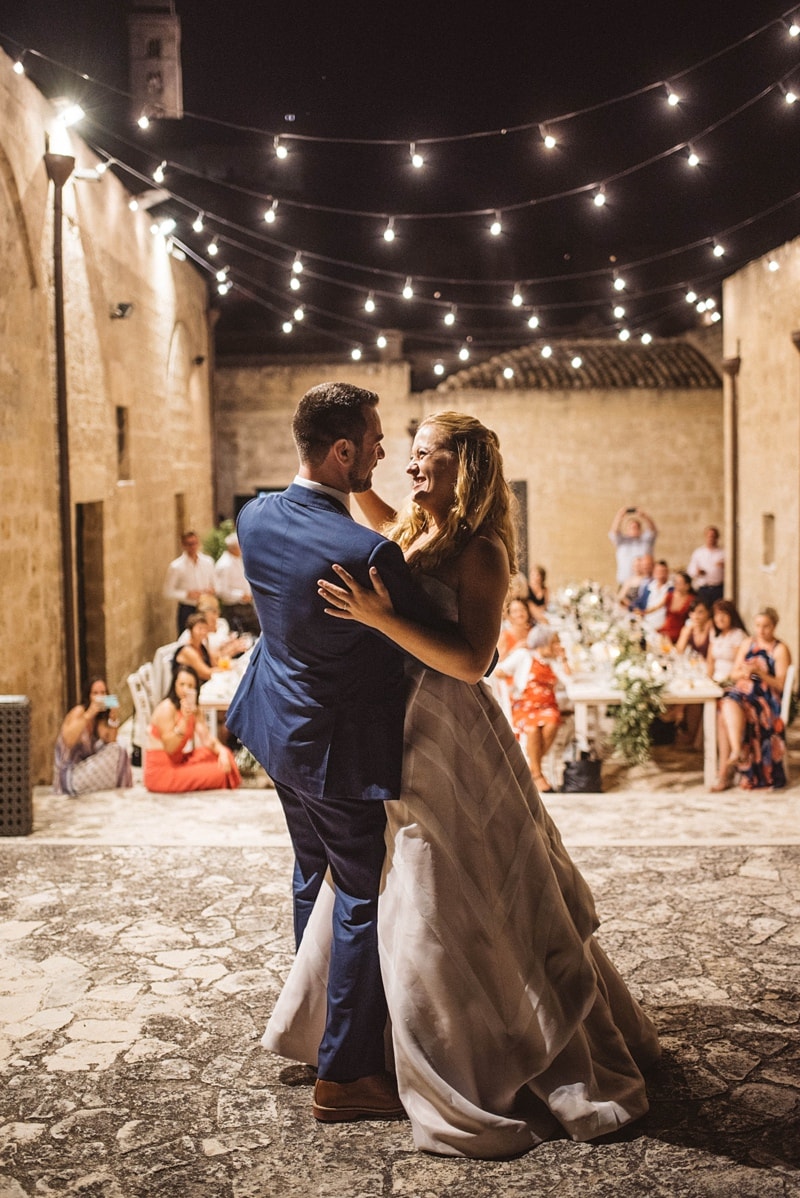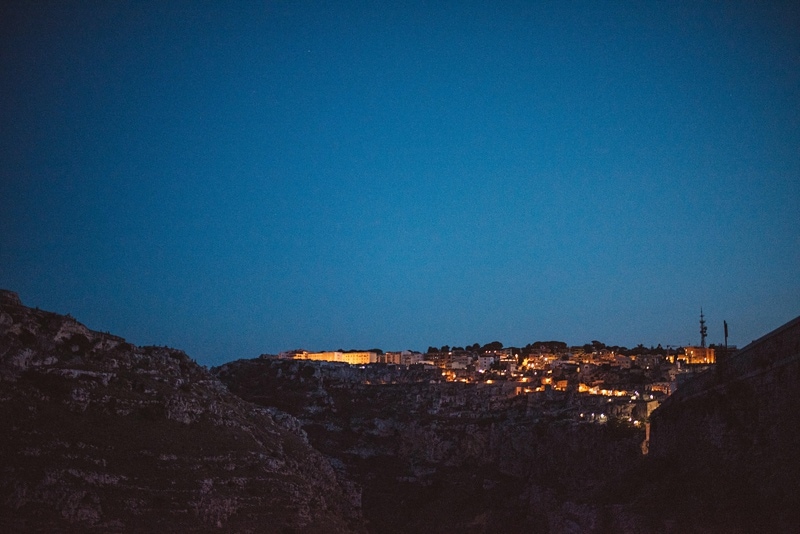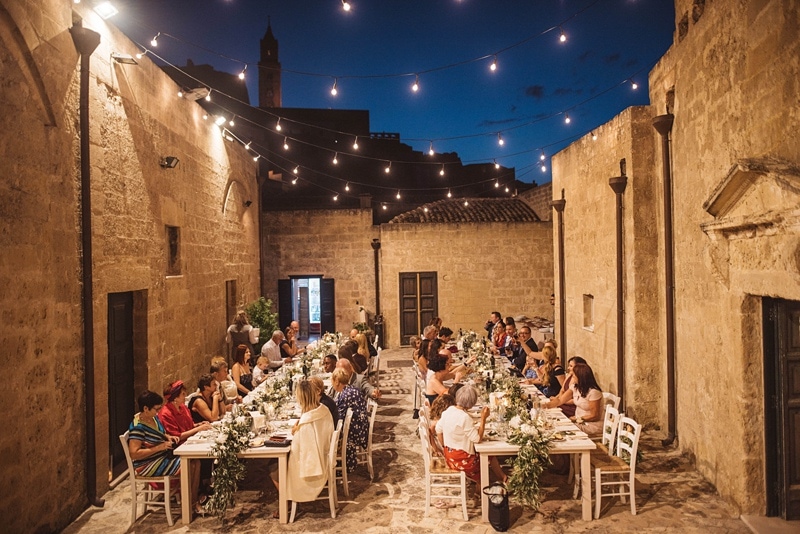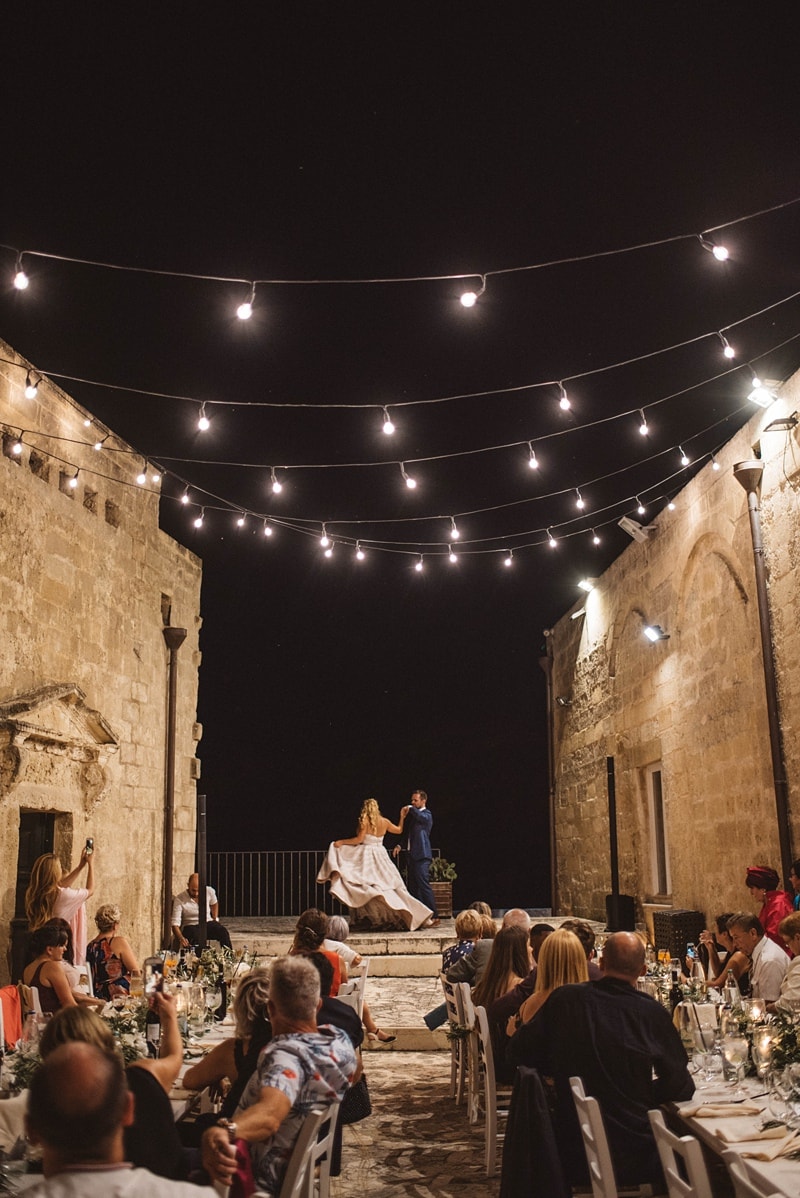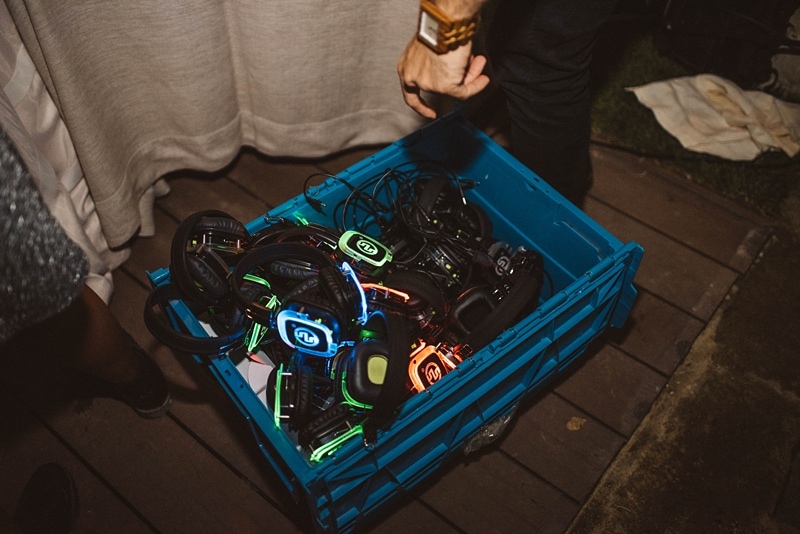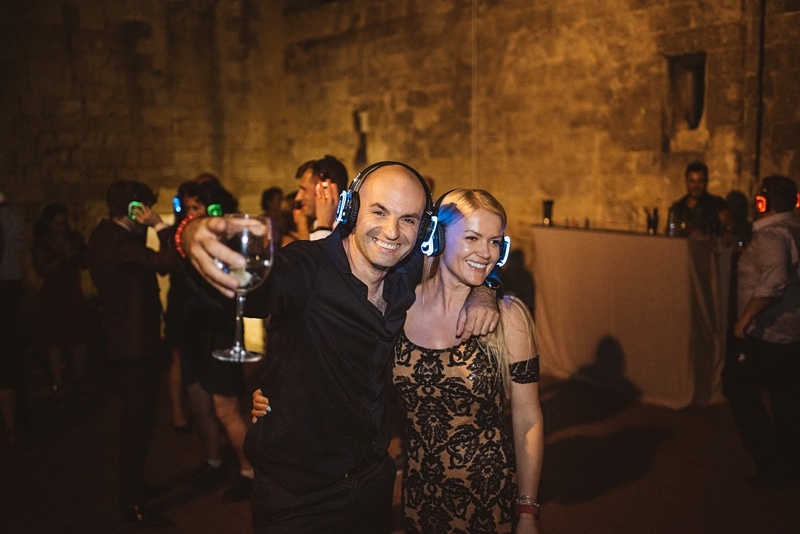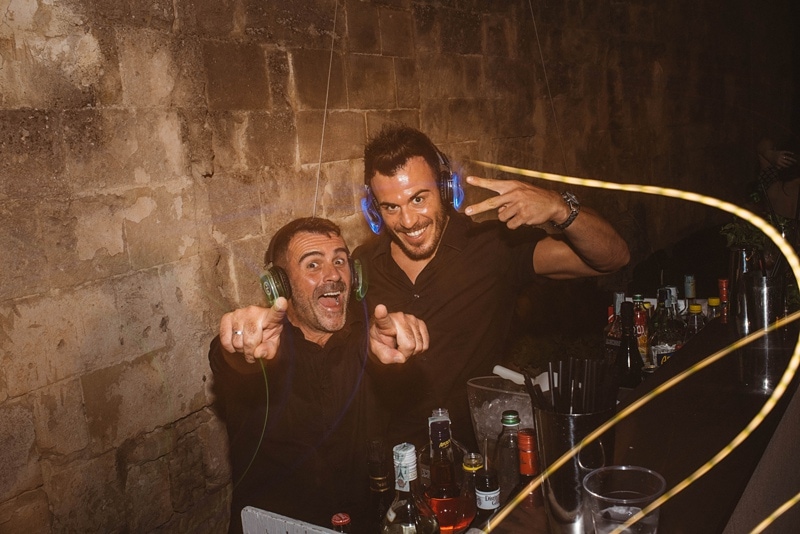 Q&A with the Bride
Why did you choose to have a destination wedding in Matera, Italy and how did you choose your venue?
Matera was unlike any other place we have been to. A hidden bit of history in the middle of southern Italy that truly won our hearts over. Our venue was an open-air venue that used to be a farm in the 7th century, the east gate to the city in the 10th century and in the 12th century it was used by the church as a monastery. So it had so much history. Old stones can't tell their own stories, but the owner of this place was this young man that truly loves Altereno Cafe and when he told us about it, we knew it would forever be a piece of our hearts. We also found out the day-of that we were the first couple to get married there in hundreds of years so that just made it even more special.
How many people attended your destination wedding?
50
What was your destination wedding theme?
The theme was to keep it original and highlight the beauty of Matera, and the Basilicata and nearby Puglia region. We chose light floral accents with olive branches and other greenery that wouldn't take away from the focal point which was the city and the venue itself.
What were your sources of inspiration when choosing your colors, flowers, cake, etc..?
Matera itself and its people. We wanted to continue to highlight its beauty and the story of the people there. The cake was from a local restaurant that we had tried. We met the chef who was an inspiring and empowering woman and loved her cake. We also wound up having our rehearsal dinner at that same restaurant. Tables and chairs were white with a long garland of flowers and greenery.
Was there something unique or special that you incorporated into your wedding décor/theme?
We tried to incorporate the olive branches from neighboring Puglia wherever we could. Our florist, Arte e Natura understood our idea of beautiful simplicity. We wanted to pay tribute to an area that produces such amazing olives and olive oil but that most people don't know about.
What was your favorite wedding detail and why?
The first look. I was hesitant about this because I wasn't sure if I wanted to see Oliver before walking down the aisle. But the opportunity to have our own personal moment to ourselves was the best decision we made. And then to capture some moments together before coming together with friends and family allowed us our own time to soak it all in.
What was the most memorable and unique thing to happen on your wedding day?
The silent disco. Our wedding began at 6 pm and we had music until midnight and had a silent disco afterward where everyone wears headphones and tunes into one of 3 different stations. We had a brilliant DJ, Vincent Martini who knew exactly what the crowd wanted. The dancing went on to 4 am and we would have kept going if the venue didn't have to get ready for the next day. It created an atmosphere where everyone, young or old had the chance to pick a song they wanted to hear and dance to. Seeing 50 people all singing to themselves and dancing to their own beats was just so memorable.
What was your favorite part of having a destination wedding in Matera?
Giving all of my friends and family a chance to see Matera. Most people would never go there on their own because it is a bit of a trek to get to. But they all appreciated it and thanked us for opening their eyes to this magical part of Italy.
What was the biggest destination wedding planning challenge?
The language. Neither my husband or I spoke Italian so planning a wedding in an area where English still isn't as common proved very difficult. This is why we decided to work with an event planner, Roberta from Fuori Rotta Eventi who was on the same page as we were in every detail. We left so much of the details in her hands because we knew she would make it exactly what we wanted.
What's your advice to other couples planning a destination wedding in Matera (or anywhere)?
Don't sweat the details. It is not easy, especially when getting married in a country whose language you don't speak. So enjoy every moment and don't let the small things become big things. As long as you get all of the people you love together in this destination that means so much to you, that is what matters. If the food, florals or linens aren't exactly what you imagined, it's fine. No one will remember them anyway. Just pick a great photographer that can truly capture the essence of the wedding destination and of you as a couple.

You will spend so much time looking back on photos so you want them to convey the emotion of your wedding day. This is hard to do through photos but our photographers, Katja & Simon traveled to our wedding because after looking at 10 different photographers, we knew we clicked with them instantly. They felt as they were part of the day — just two additional guests who managed to capture each moment better than we remember and so beautifully and originally. They were one of the best decisions we made for our destination wedding.
Vendors
Photographer: Katja & Simon
Wedding Planner: Fuori Rotta Eventi & Congressi
Bridal Gown: BHLDN
Groom's Attire: David Alan Clothing
Venue: Altereno Cafe
Bridal Shoes: Sam Edelman
Florist: Arteen Natura Flowers
Cake/Baker: Ristorante Francesca
Hair Stylist: Matteo Parrucchieri
DJ: Vincent Martini
Hotel for entire family (made our lives so simple): Fra i Sassi Residence
Catering: Sala Ricevimenti Villa Schiuma