Lisa and Tony have always loved the beach, so once they got engaged they knew they wanted to have a beach wedding! Their search for a venue that would be simple, casual, and classy but not over-the-top led them to The Bahamas where they were joined by 5 close friends and family members to share in their micro wedding festivities.
They made a weekend of it, touring the island by boat the day before to take in the gorgeous Bahamian waters and go snorkeling. The ceremony and reception were elegant yet unfussy, with vibrant dendrobium orchids providing just the right amount of tropical color and feel. Photography was a priority for the couple, and it'll be clear that they made the right choice when you see these gorgeous photos by Xiaoqi Li Photography!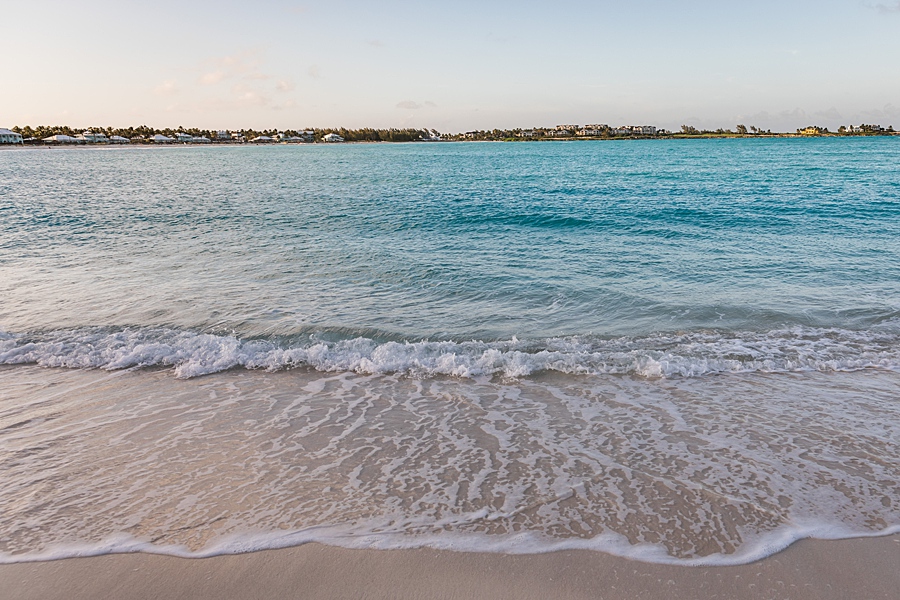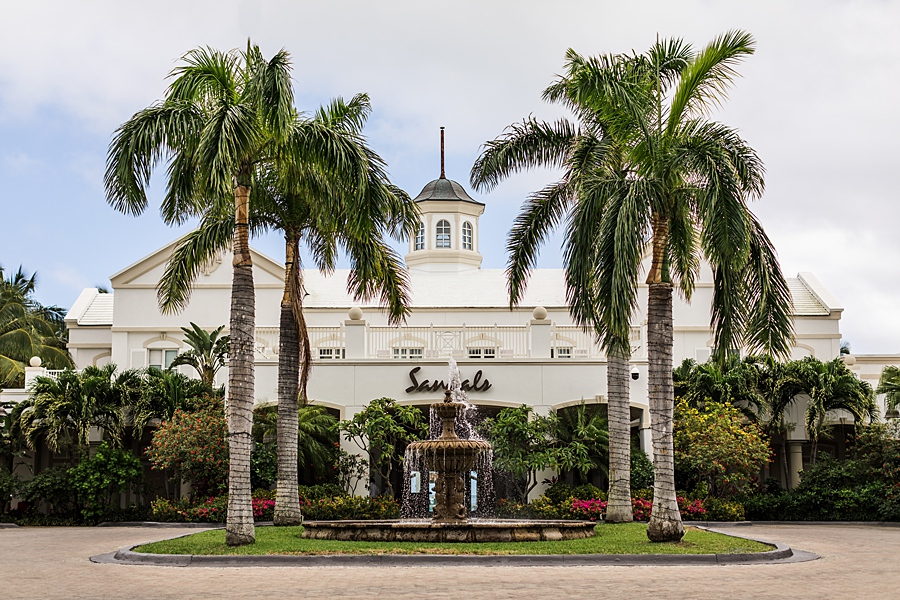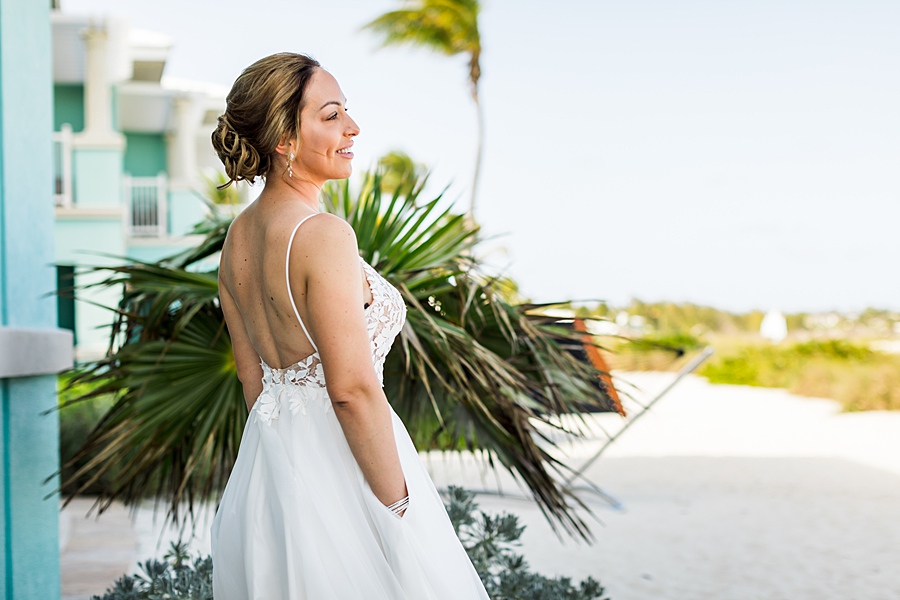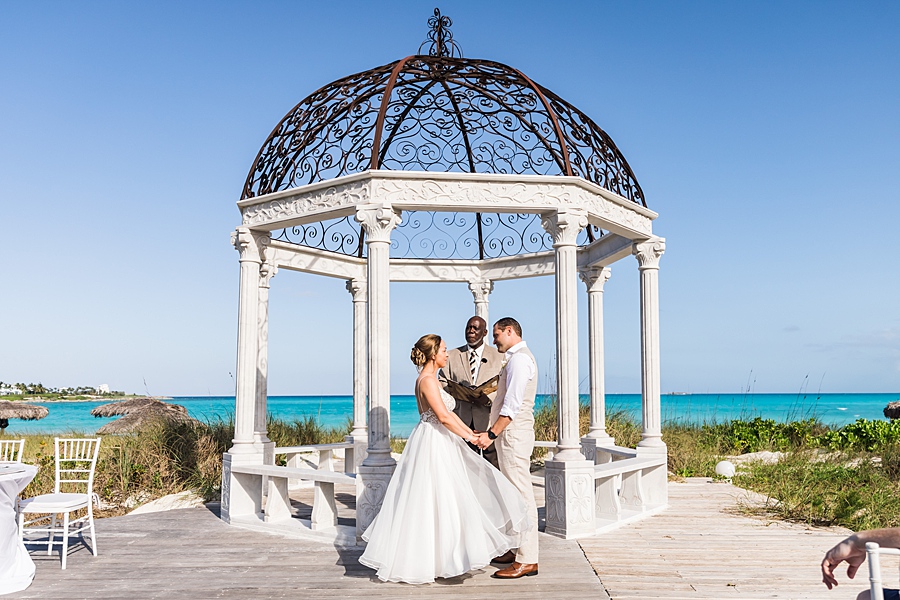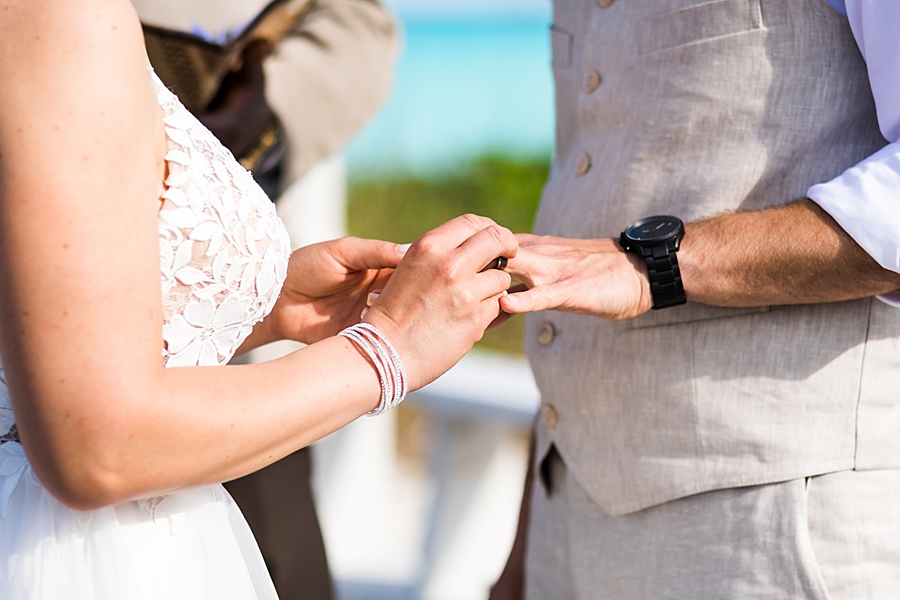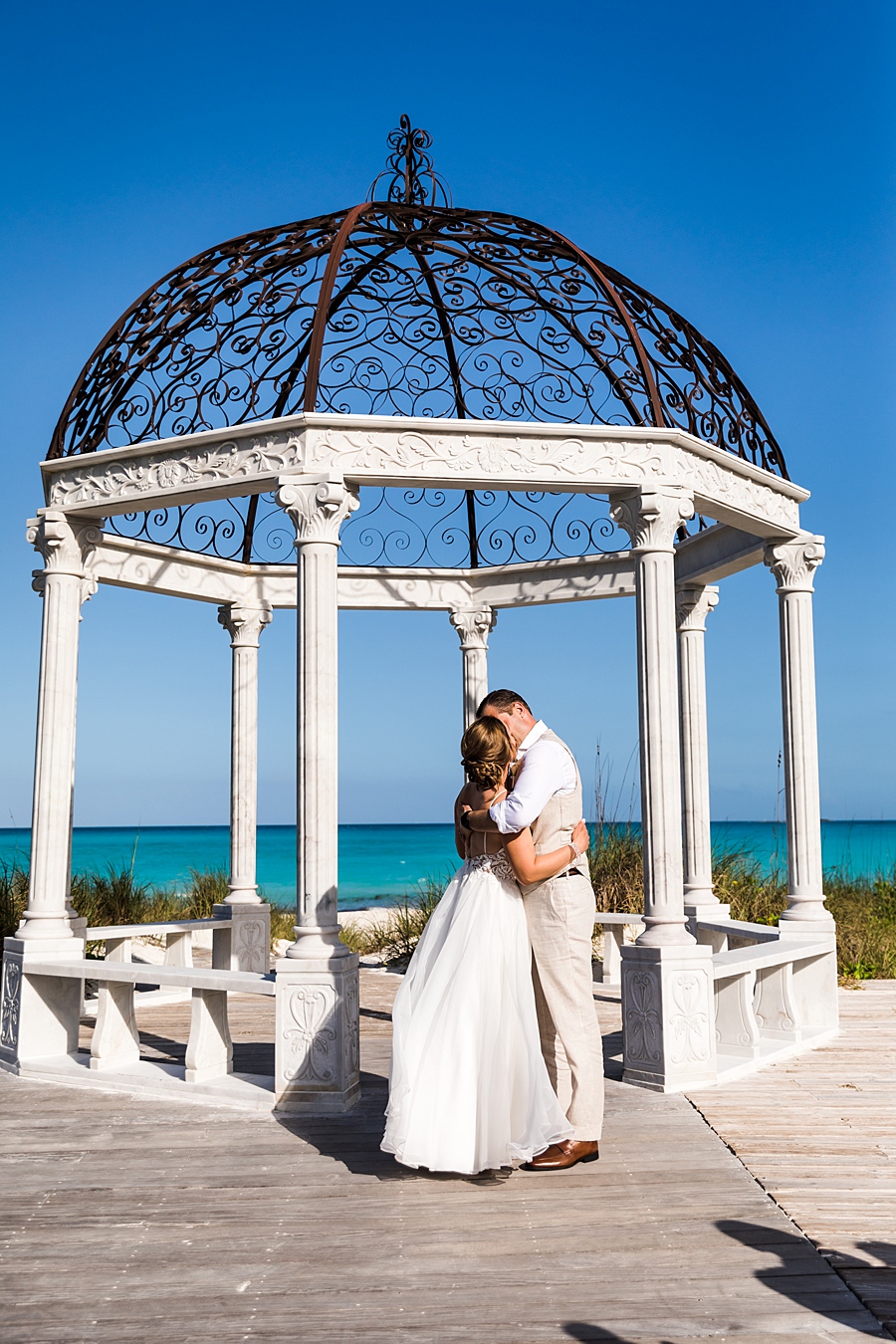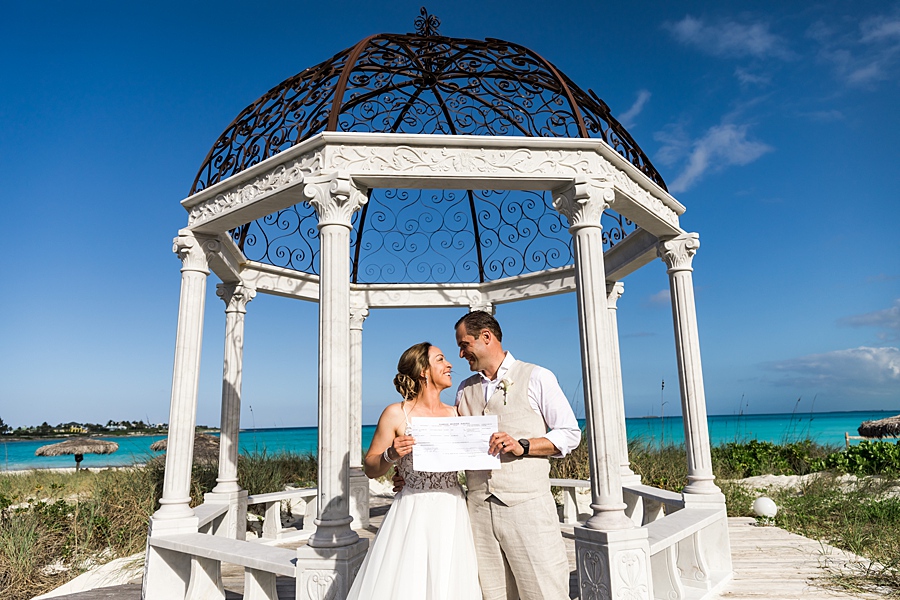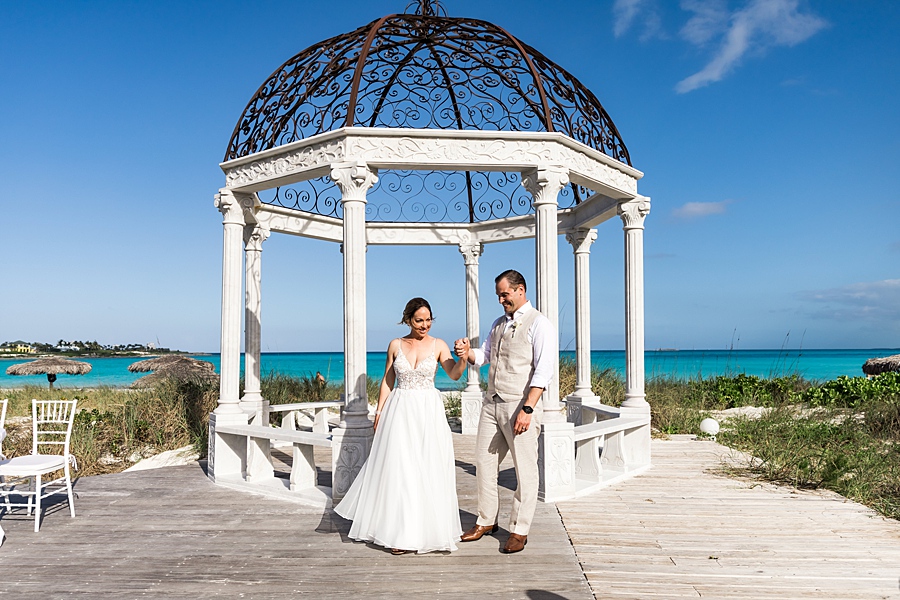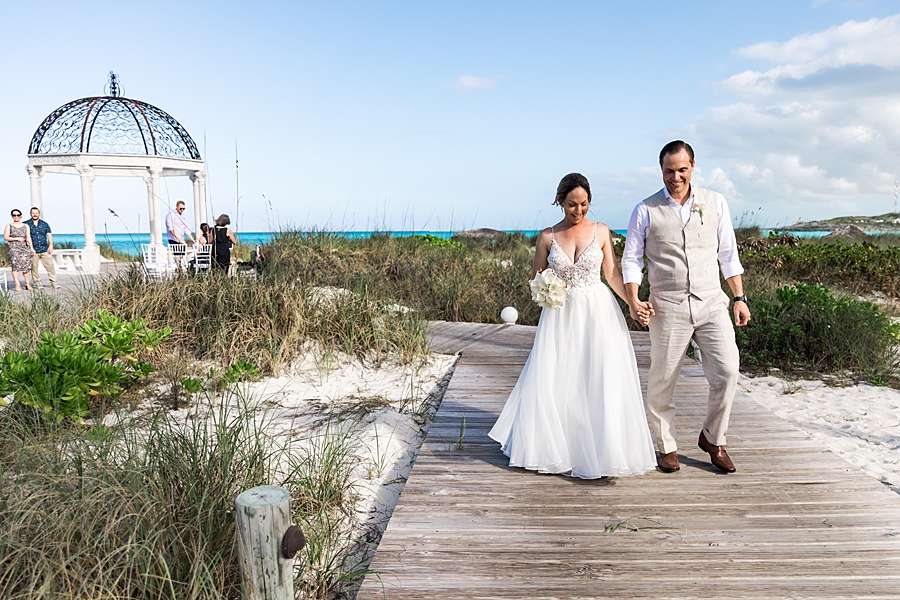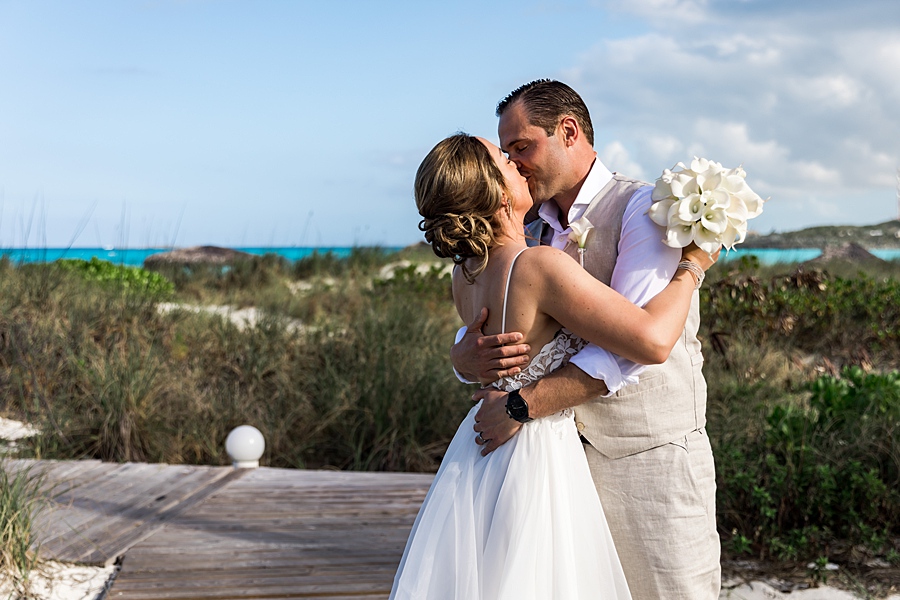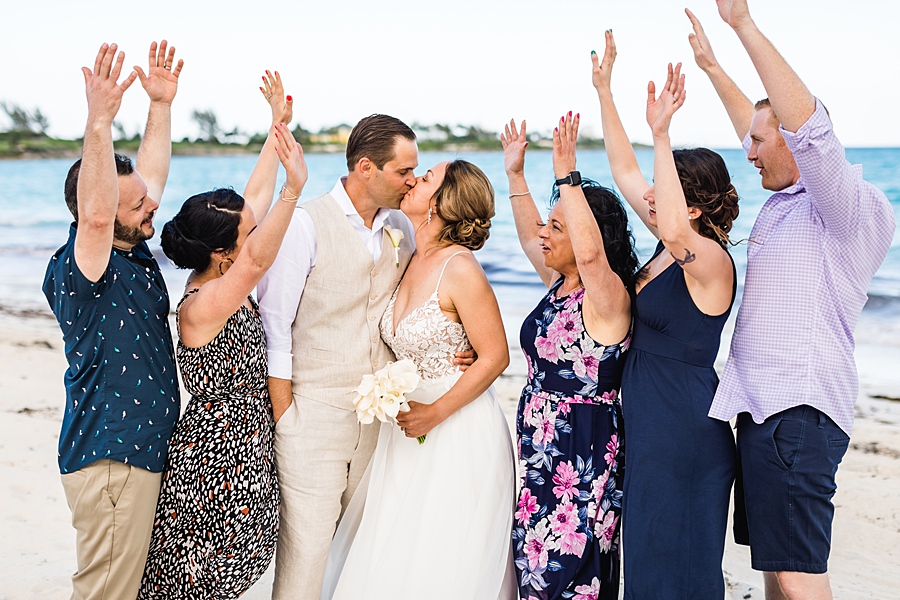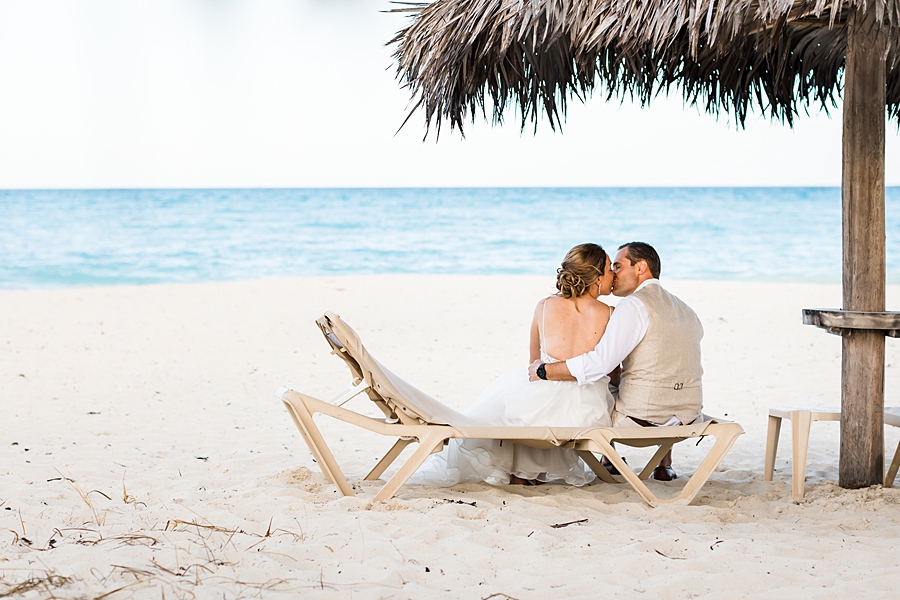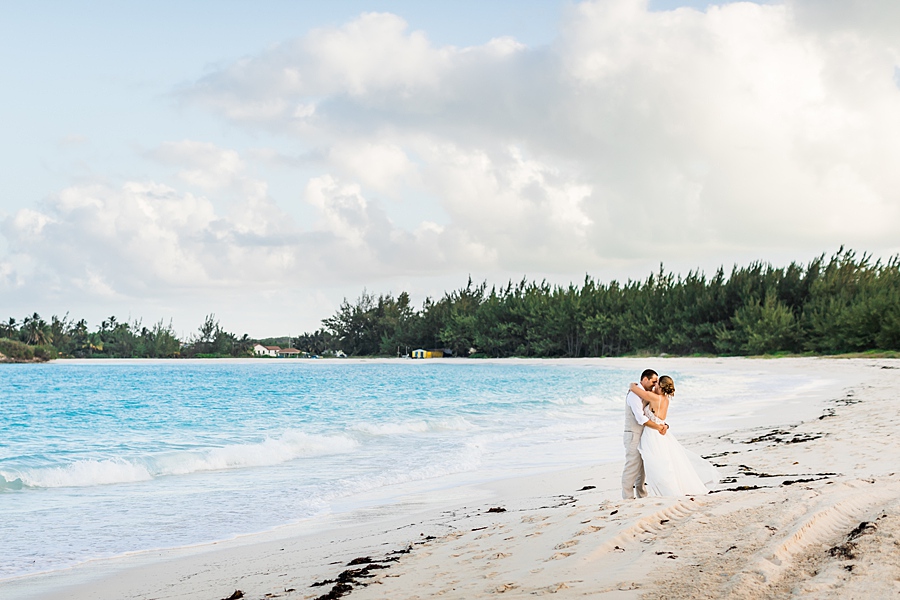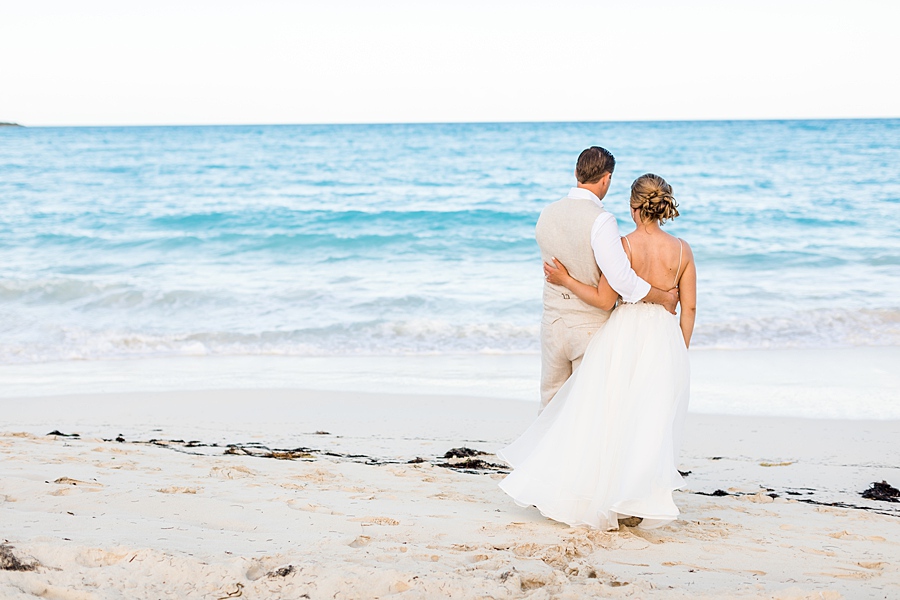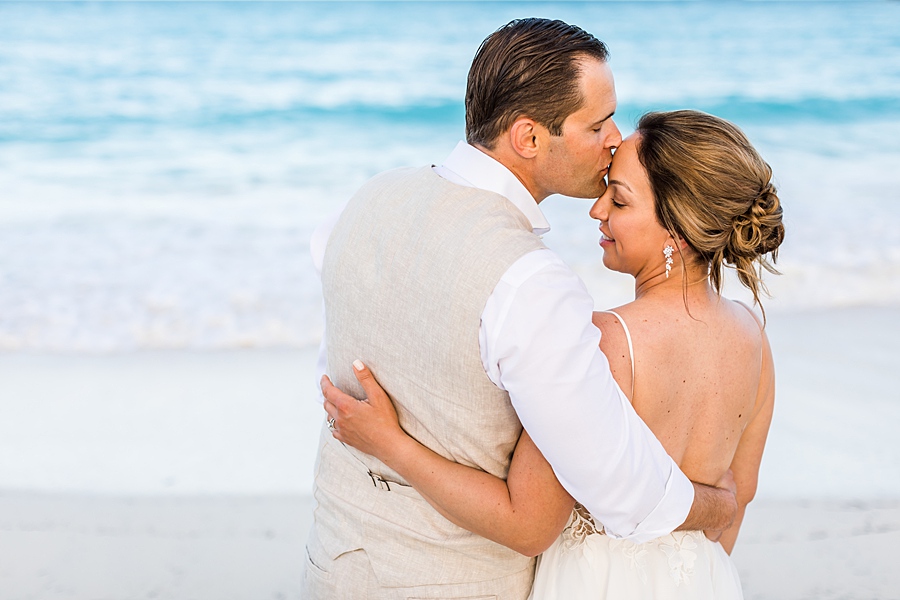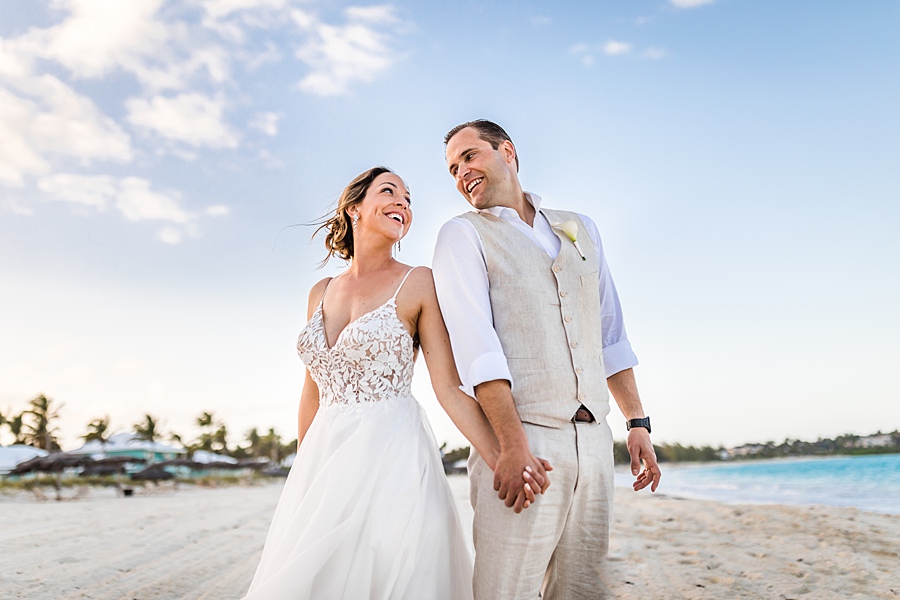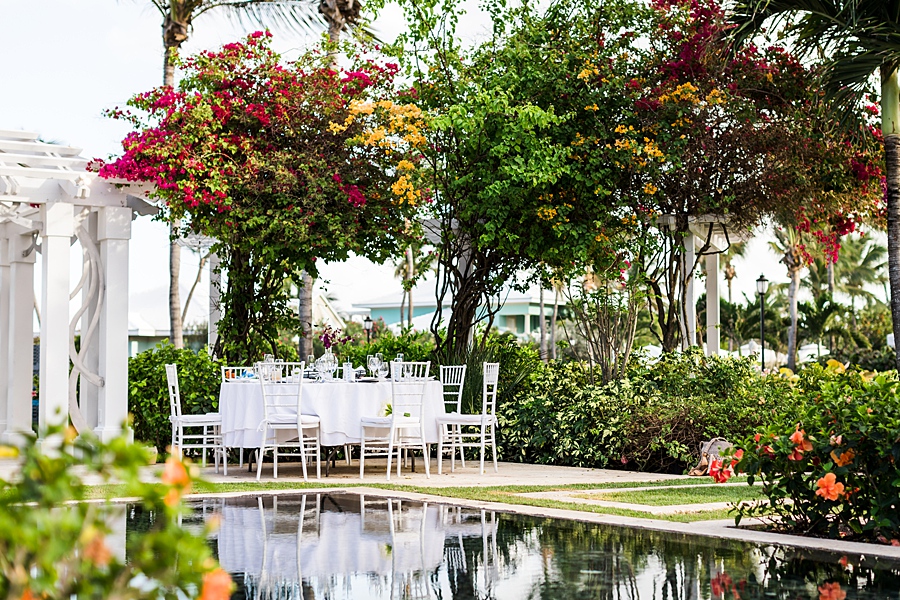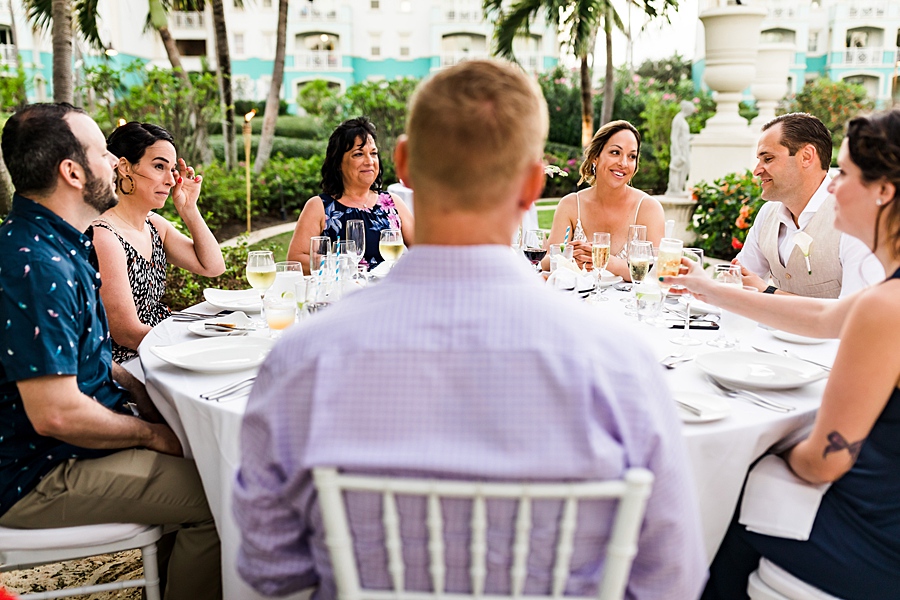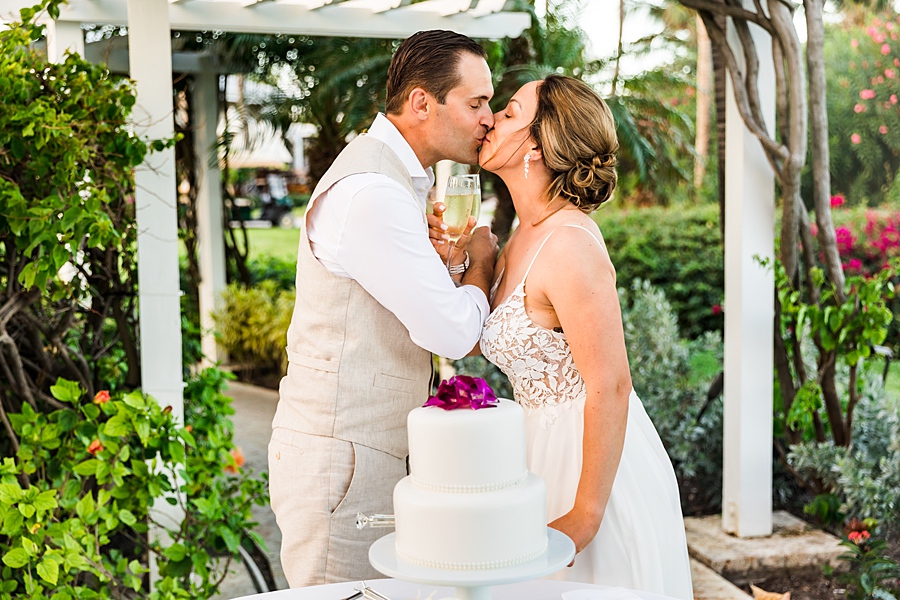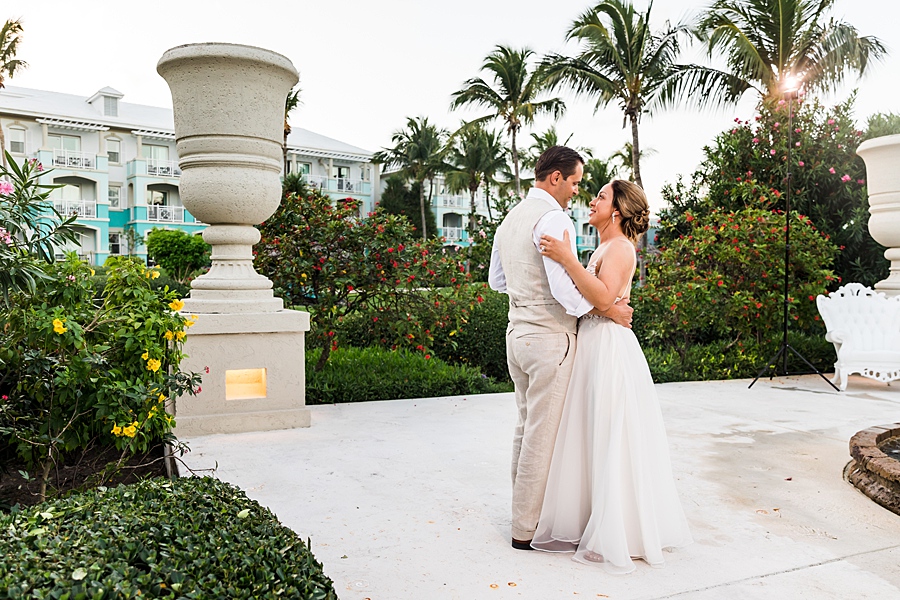 Q&A with the Bride and Groom
How did you meet?
Tony and I met online! However, he went to the same high school as my brother-in-law so I guess you could also say we met through family.
What is your proposal story?
I knew Tony was going to propose soon. We picked out rings together and we've been building our lives together for 4 years previously. He was going to propose on the top of one of our favorite mountains in Arizona, but he was too nervous he would lose the ring. Instead, he proposed in our backyard with both of our sweet Shih tzus with us. It was very sweet.
Was there anything that you chose to splurge on or skip?
The most important aspects we wanted for our wedding were excellent photography & videography. You aren't going to remember the little details about the big day (cake, food, music), but you'll always remember your photos and video! We splurged on those 2 and got exactly what we imagined.
What were your favorite parts of the day?
One of my favorite parts of the day was getting ready in the salon with my close family and friends. Seeing my hair and makeup fall into place and the butterflies I had in my stomach during the minutes leading up to my walk down the aisle are minutes I'll never forget! I replay those minutes in my head over and over again to this day.
Do you have any advice for couples planning their weddings now?
Make a budget and stick to it. If you're going to splurge, do it on photo & video. Don't sweat the small stuff. Things will all work out in the end. After all, the wedding is about you and your lover and no one else! A few tips: Make sure you have a stellar wedding planner and a best friend/family member who can walk with you every step of the way.
What was the best part of having a destination wedding?
The best part of having a destination wedding was that we felt the guests could make this a vacation for themselves, but we also didn't frame it that way. If it happened to just be the two of us, we would have been fine with that too.
What was the biggest challenge when planning your destination wedding?
The biggest challenge was leaving the biggest day of your life in someone else's hands who you've never met. There were some moments where I freaked out on the over-the-phone wedding planners. But once we were on site, we felt at ease and the on-site wedding planner was spectacular.
Vendors
Photography: Xiaoqi Li Photography
Venue: Sandals Emerald Bay
Hair & Makeup: Sandals Emerald Bay
Wedding Dress: Mikaella Bridal
Groom's Attire: Brothers Tailors
Bride's Shoes: Badgley Mischka
Wedding Ring: House of Diamonds
Groom's Shoes: Kenneth Cole
Beauty: Skin Savvy
Alterations: tailored in white
Floral: MGFloralDesign