A quick search on Pinterest tells you just how trendy boho weddings are at the moment.
And it's obvious to see why! You can have so much fun with this theme. Your options are endless when it comes to creating a boho-inspired wedding -whether you choose to tone it down with rustic florals or go all out with a one-piece, lace "wedding dress."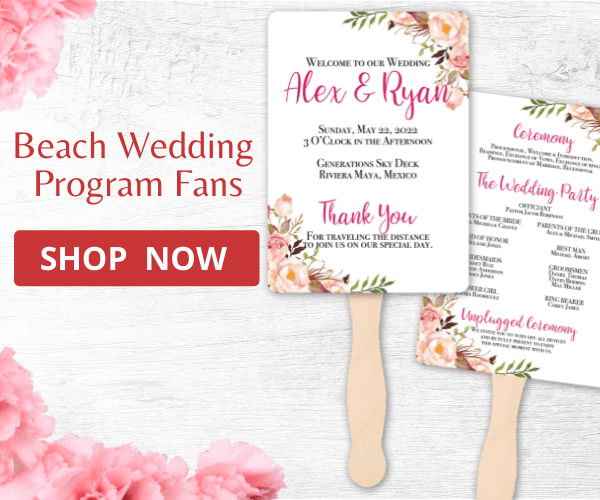 The first thing you need for a boho-inspired wedding is an iconic destination. Ibiza, also known as the 'White Island,' is renowned for its bohemian charm thanks to its rural beauty and golden sunsets. The light is the most memorable part of it all, especially along the western coastline and salt pans.
Another thing about boho weddings is that you absolutely can't get ahead of yourself when it comes to decorating. Leave the magic to the destination. Nestle your reception venue along the coast. Create a bouquet of dry flowers and pampas grass. And pick out your jewelry from local designers who embrace ethnic styles and traditions found in Ibiza. Have some fun when it comes to planning your boho-chic ceremony; agates and geodes can create an enchanting indie feel, while whimsical florals, flower crowns, and succulents add earthy and ethereal elements that can transform your wedding!
Check out these stunning stunning photos captured by Heike Moellers to help inspire you.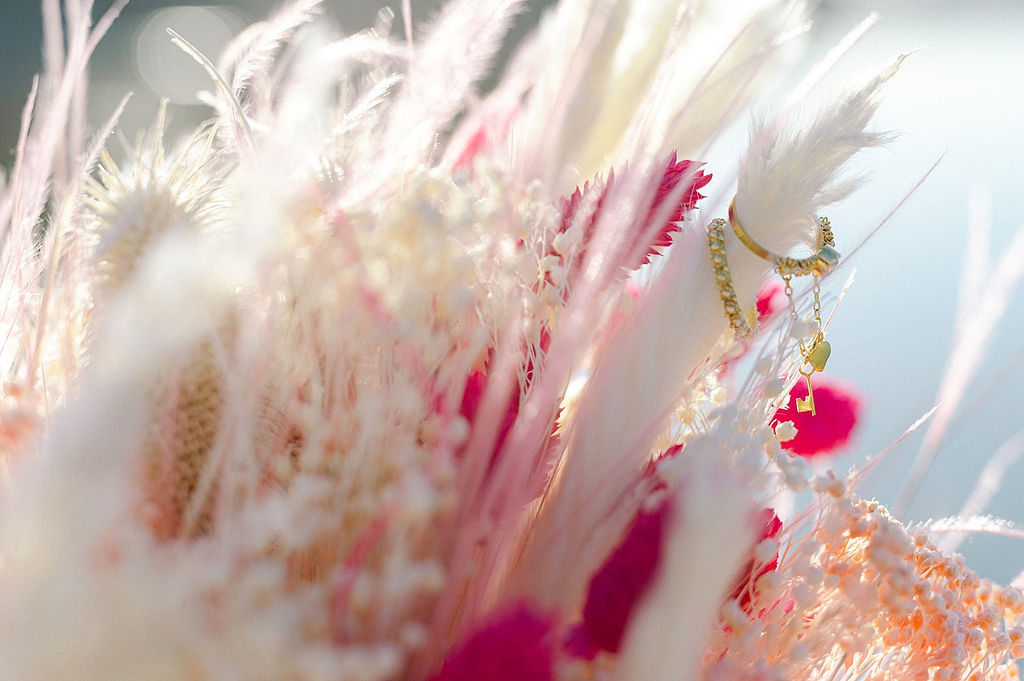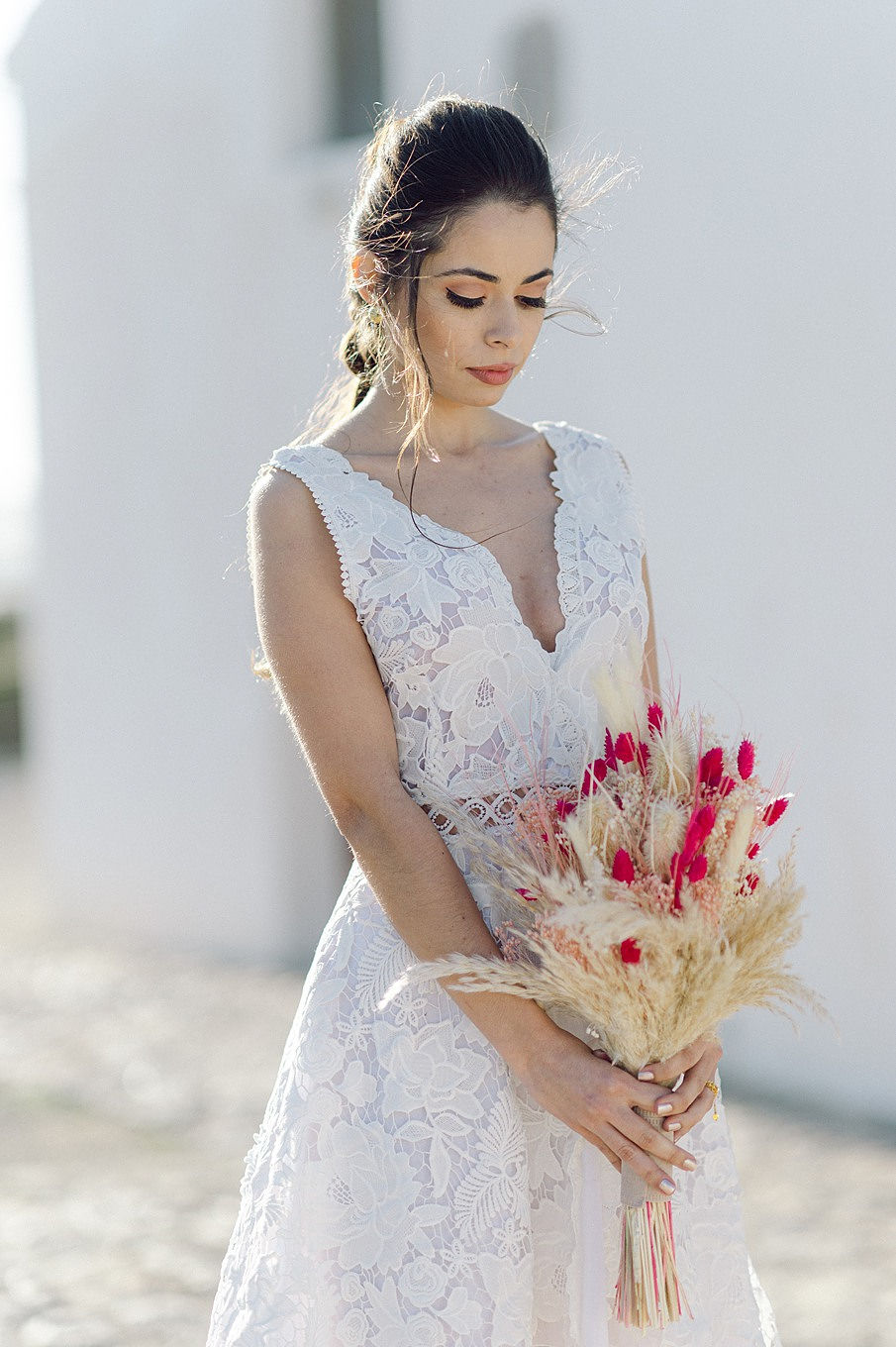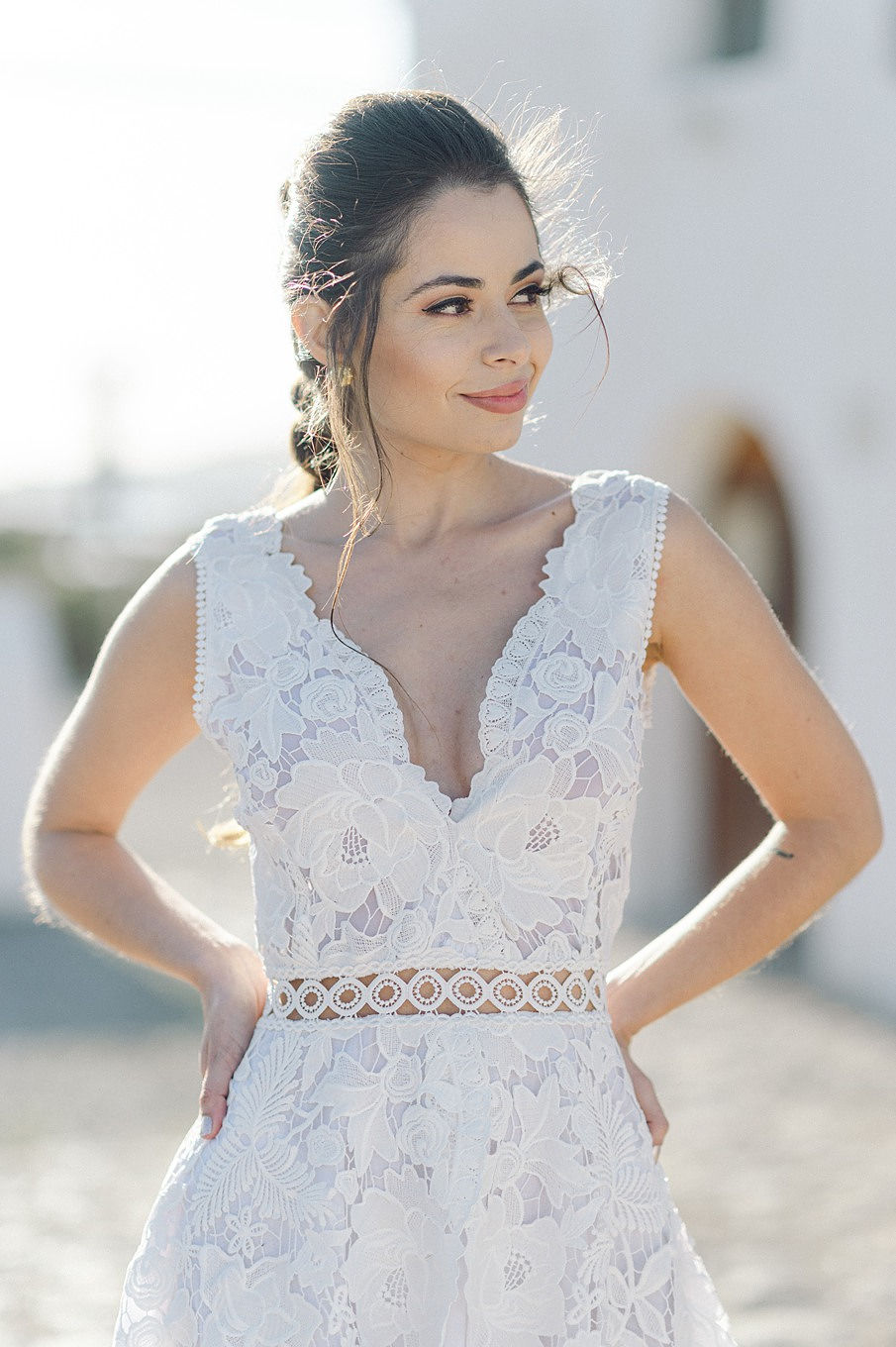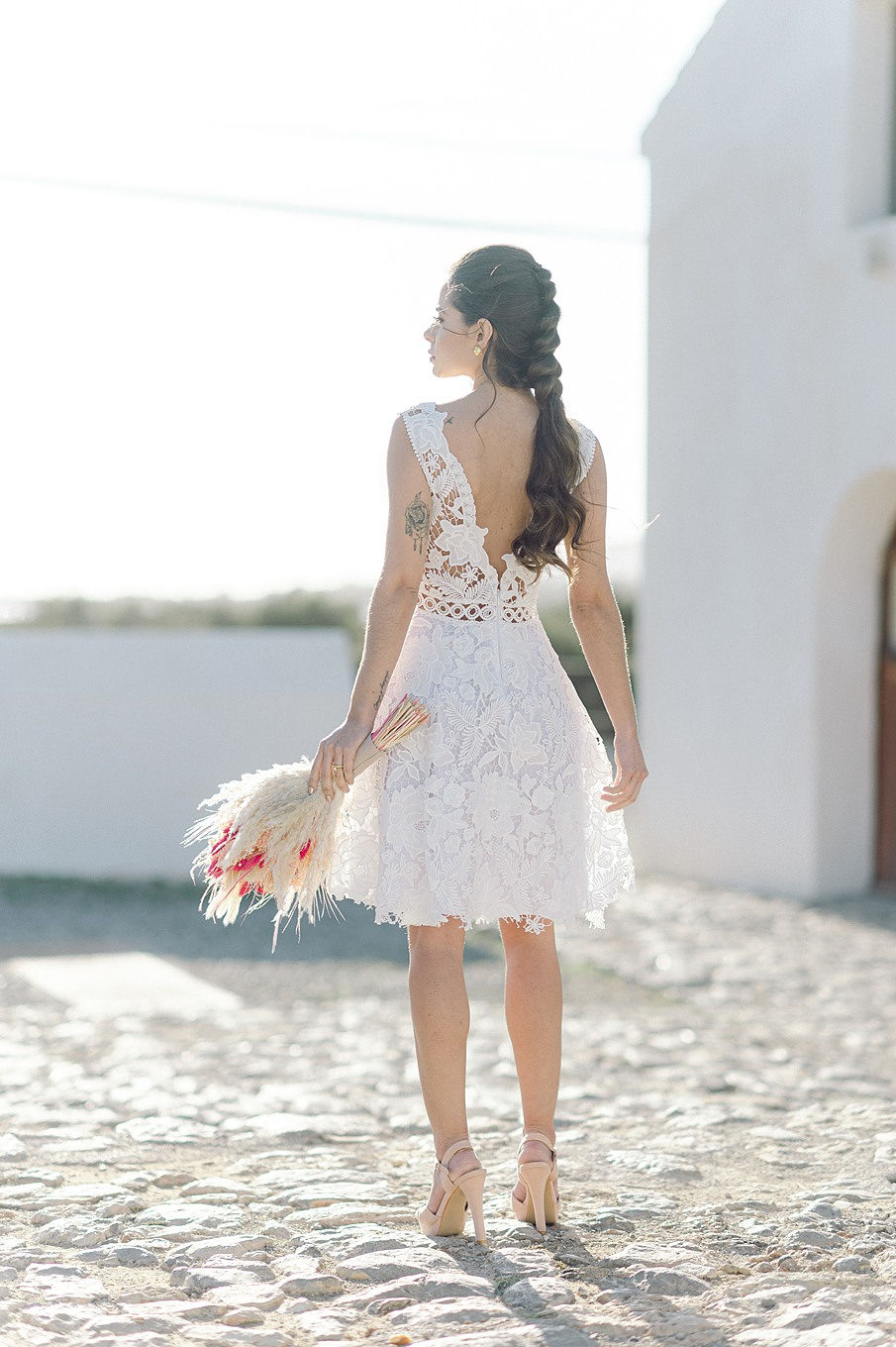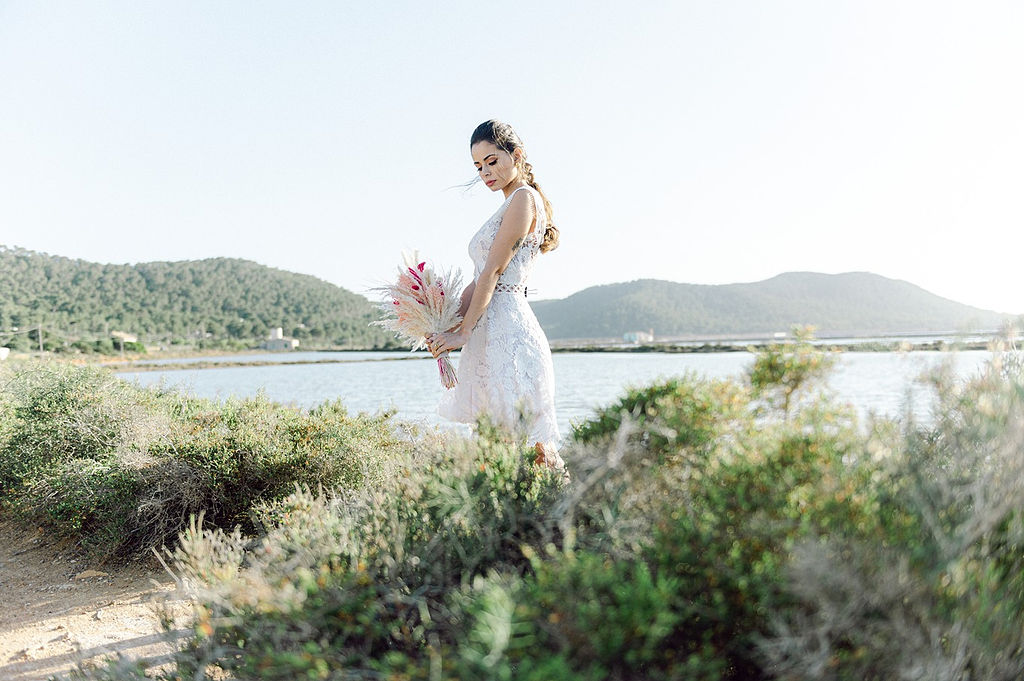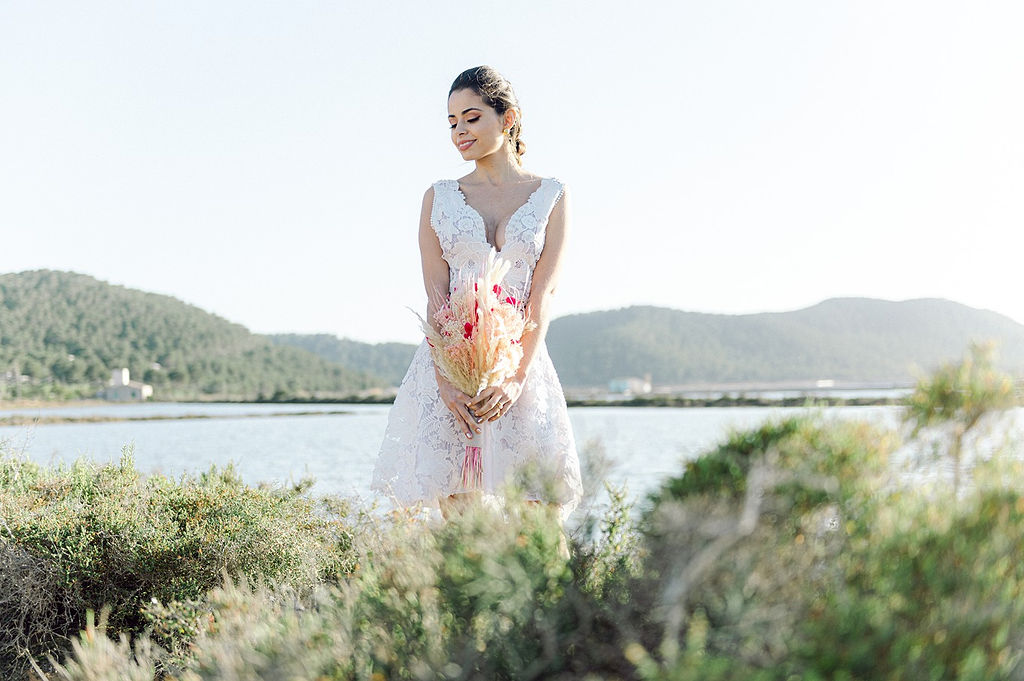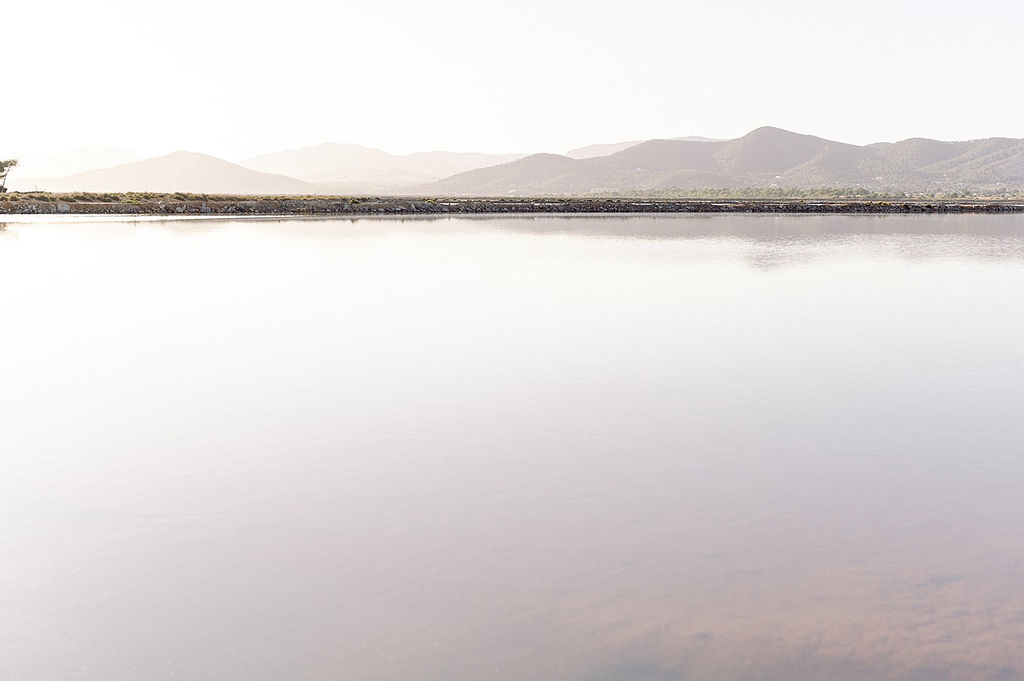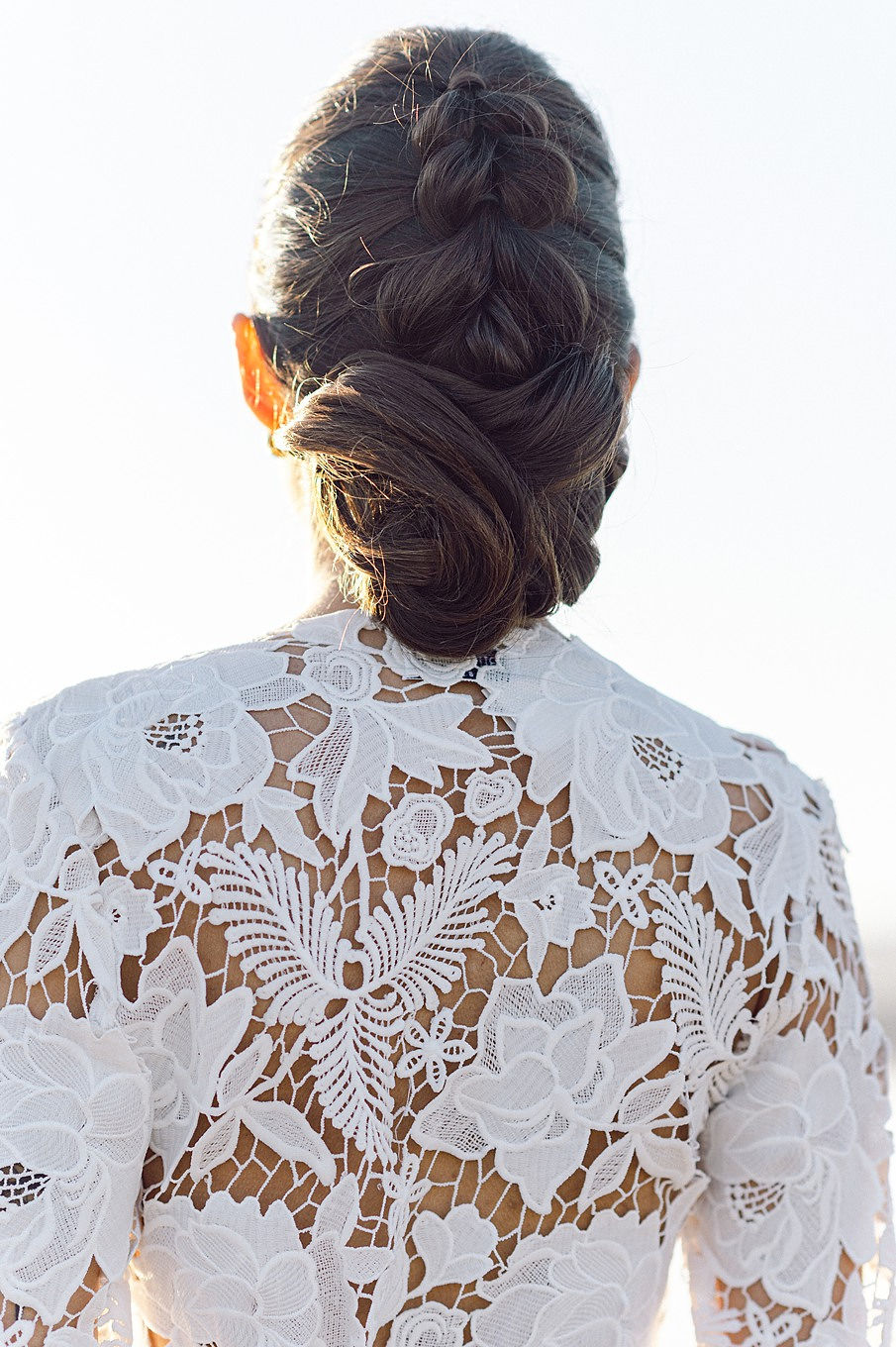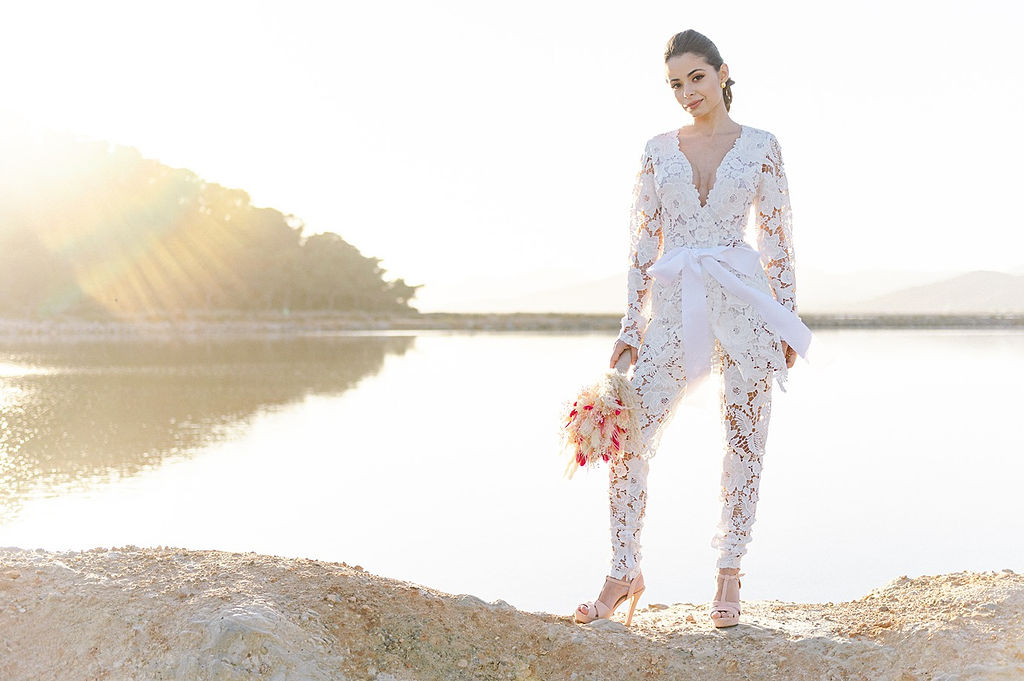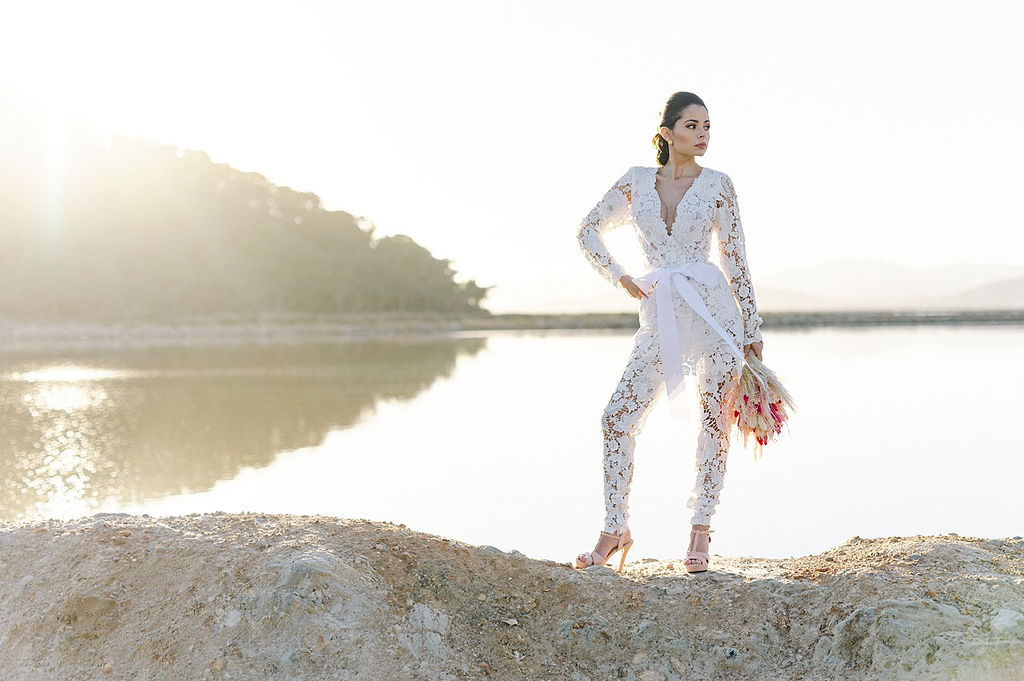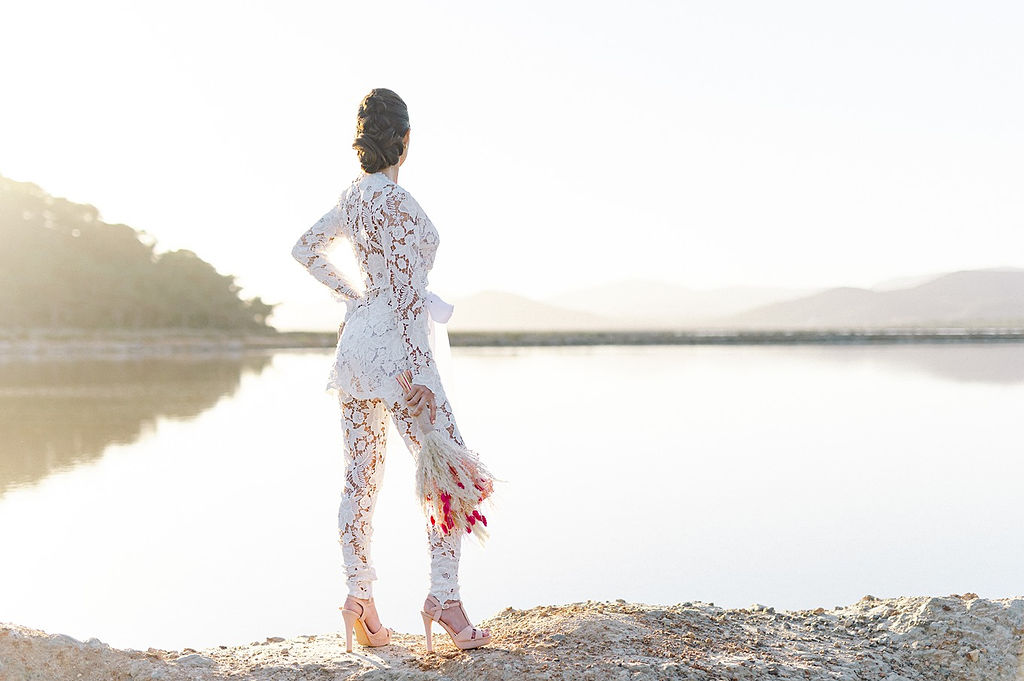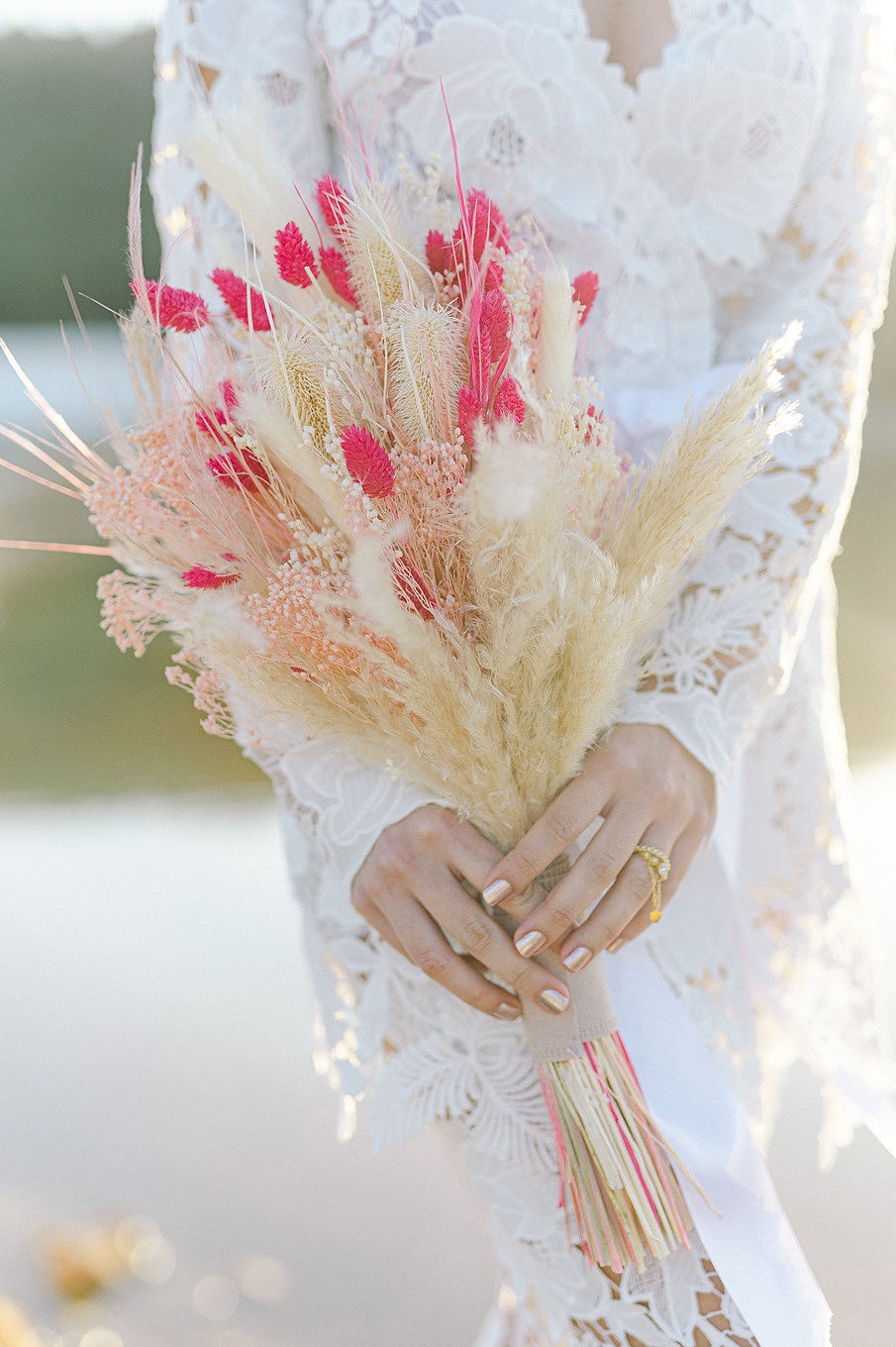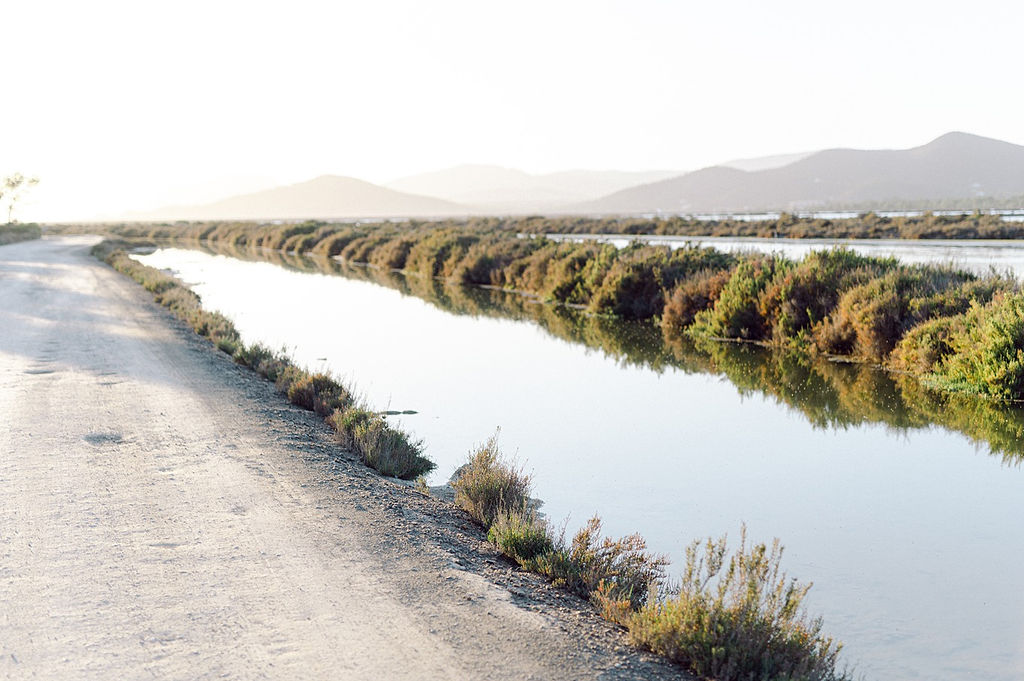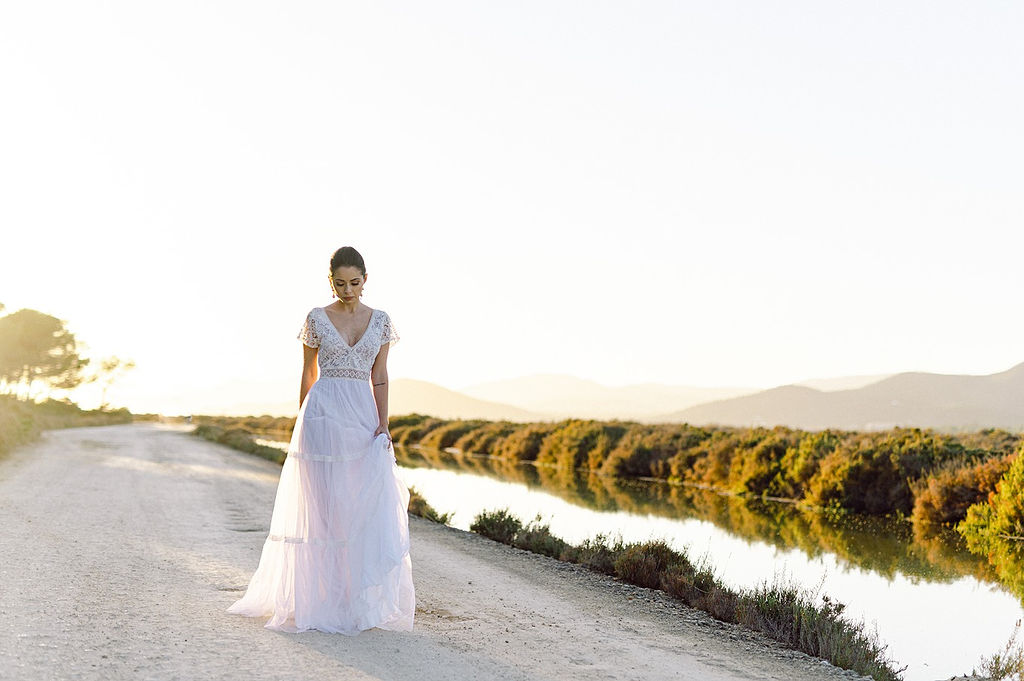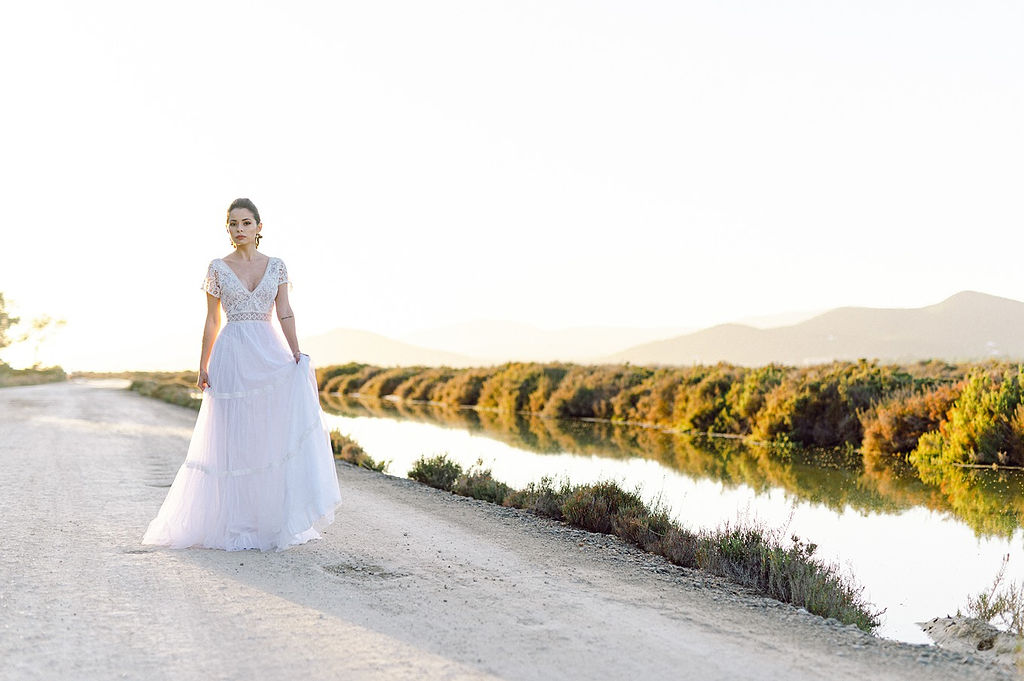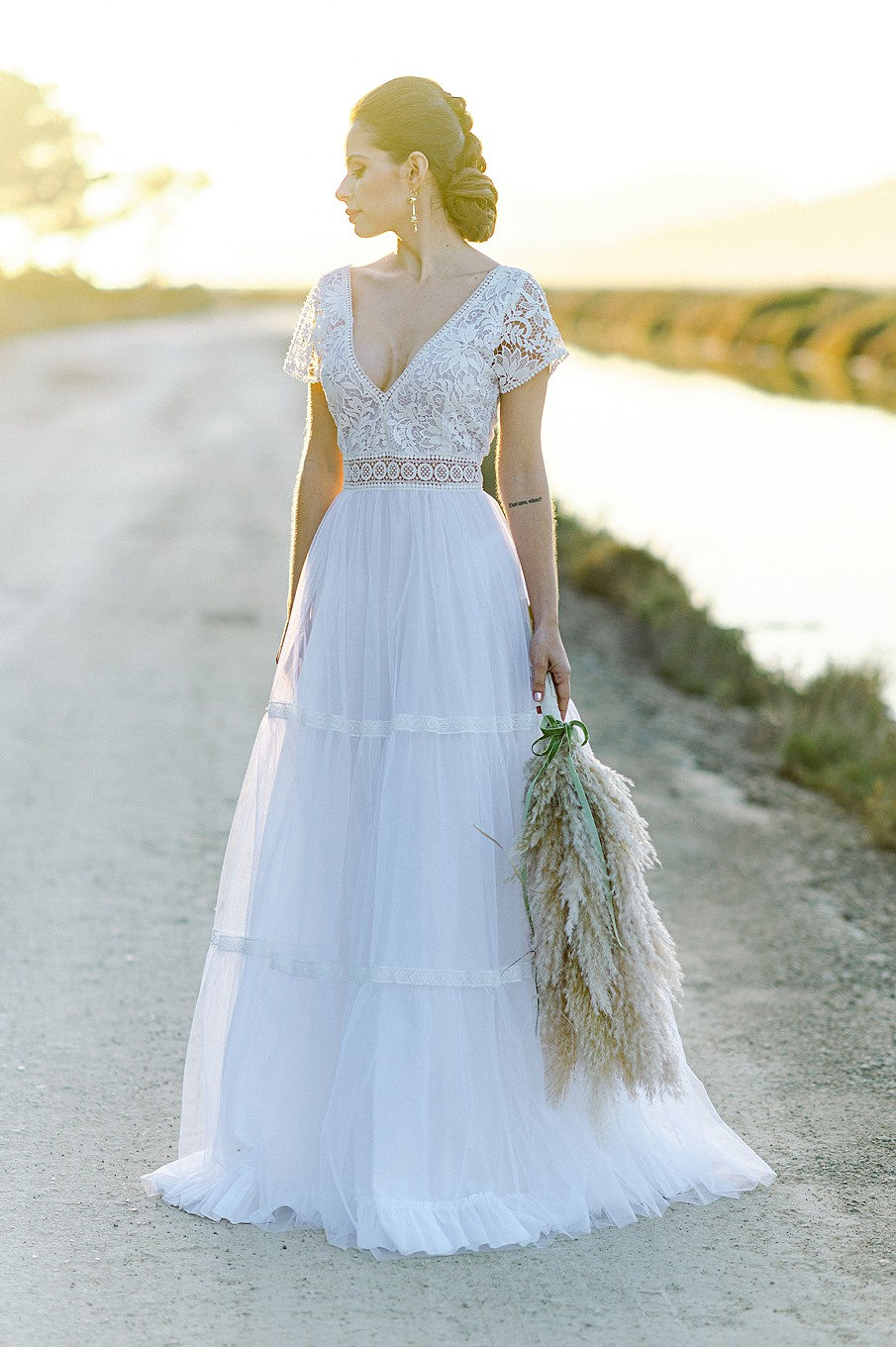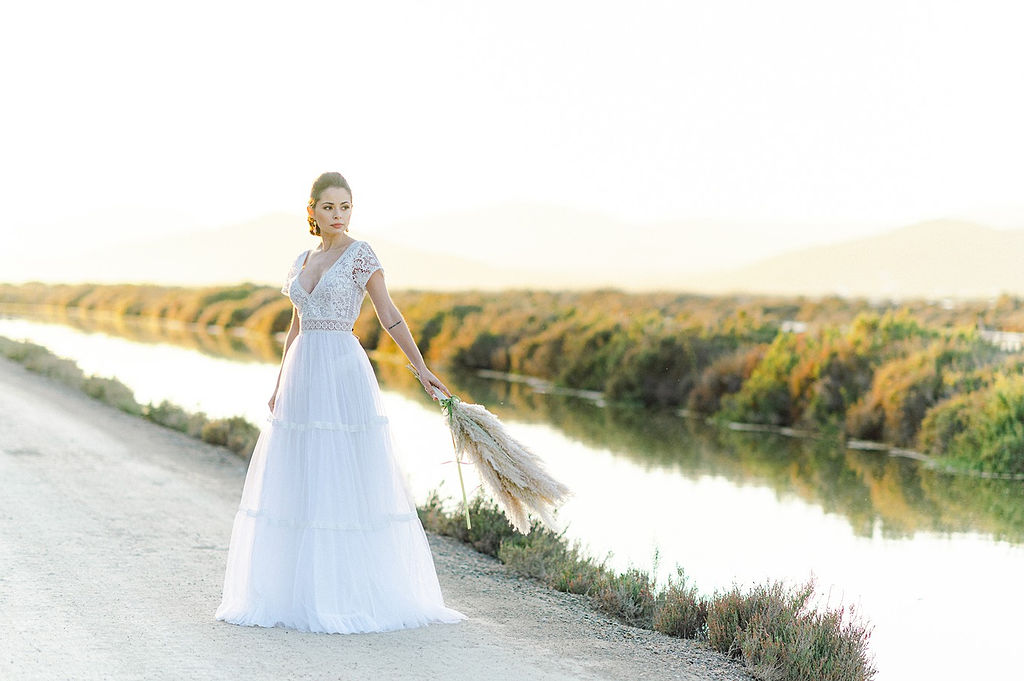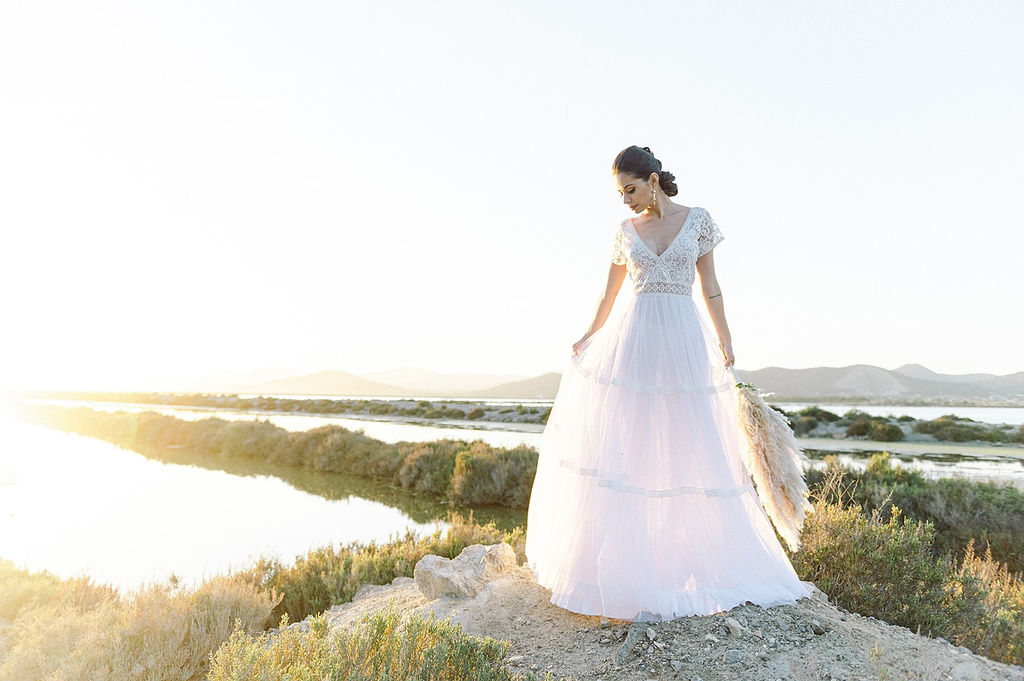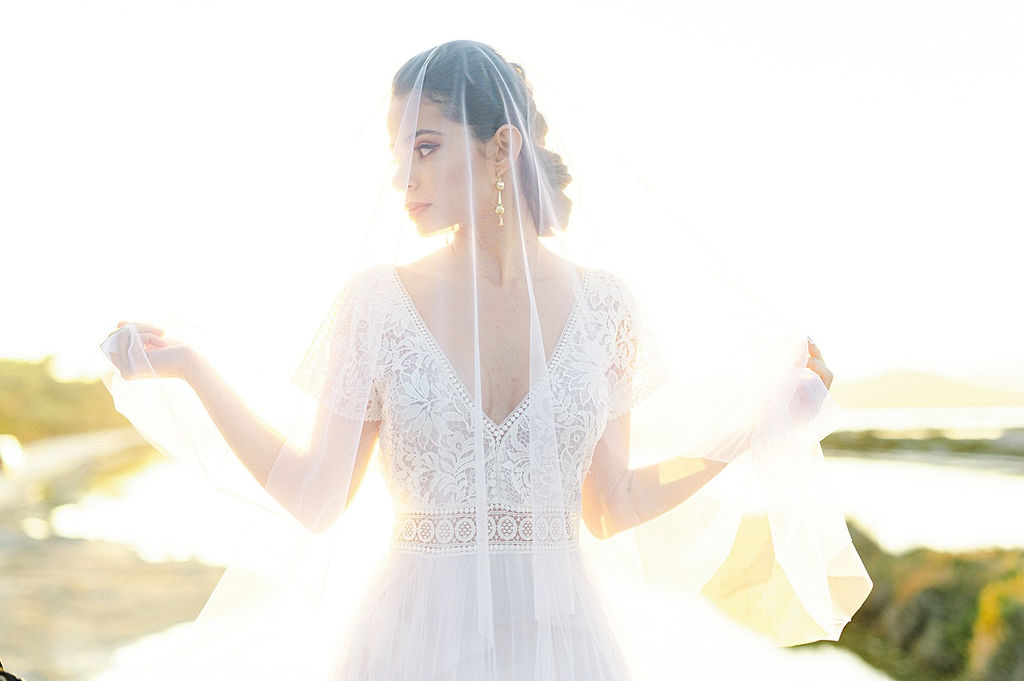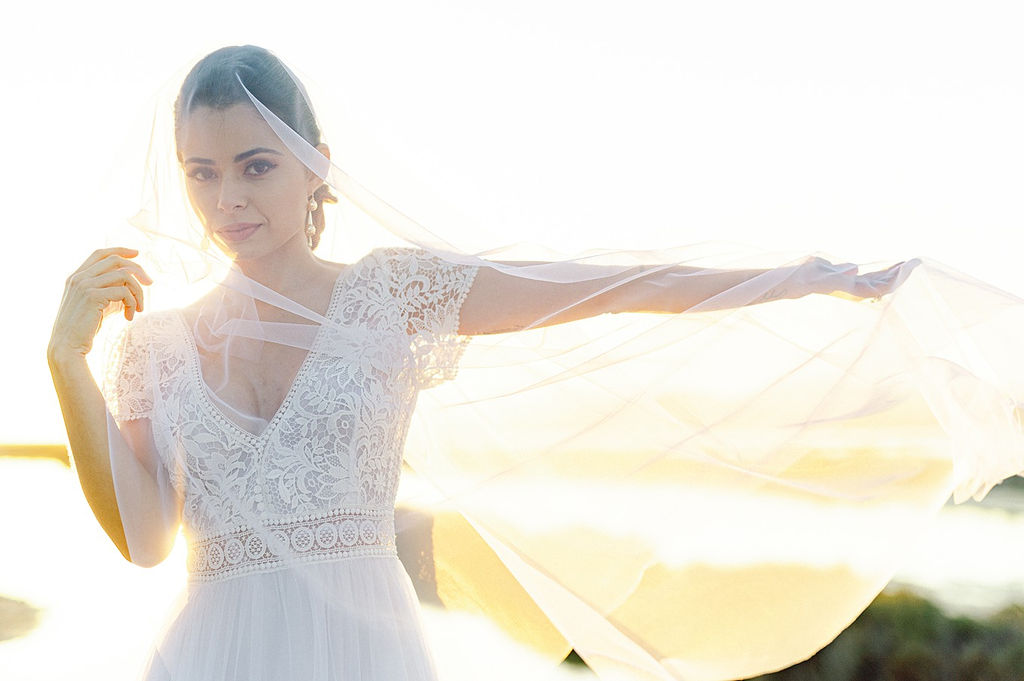 Q&A with the Wedding Planner
What was your design inspiration?
The beauty and the rural nature of Ibiza was the inspiration. The light during sunset on Ibiza is so special. People stop and stare. Even the residents go to the western coastline to watch it. And the salt pans are one of the most beautiful places to watch and photograph.
Describe your flowers.
We used a dry flowers bouquet in pink and beige and one bouquet with pampas grass.
Tell us about your attire choices.
The jewelry of Elisa Pomar is famous here on Ibiza for her traditional, ethnic style in gold. Jewelry has a long tradition here on Ibiza. She works with well known fashion designers like Dolce & Gabbana.
Vendors
Photography: Heike Moellers | Floral: Clivia | Hair & Makeup: Fanny & Co | Wedding Dress: Clivia | Jewelry: Elisa Pomar