Jason and Danielle visited Tulum just once before they realized that it would be the perfect backdrop for their barefoot destination wedding. Tulum was far and isolated enough for their 70 guests to leave the busy NYC lifestyle behind for a few days and let loose. And from the looks of these gorgeous photos, that's exactly what they did!
Danielle was stunning – and I mean absolutely stunning – in a blush gown, while her handsome groom donned a stylish light blue suit. Everything was perfect – from the bride's attire to the rustic whimsical décor. And I couldn't help but smile when I saw all the photos from the reception. It is evident as soon as you browse through this album, that this was one epic party! The very talented Joseph Lin was on hand to capture every single moment, and gracious enough to share his art with us today. Enjoy!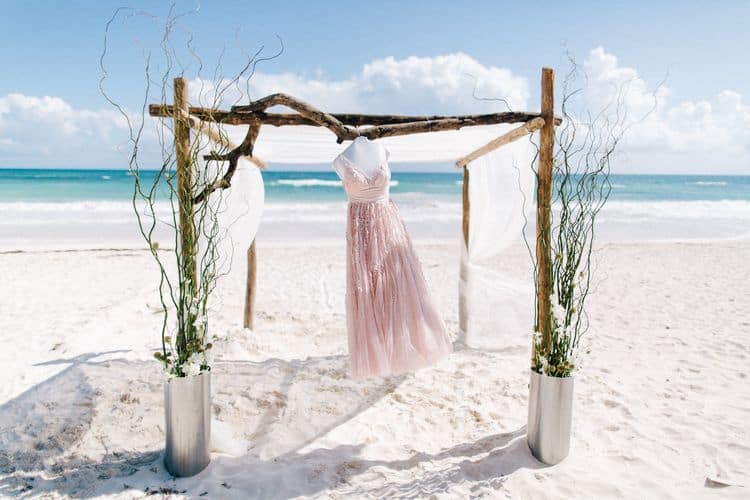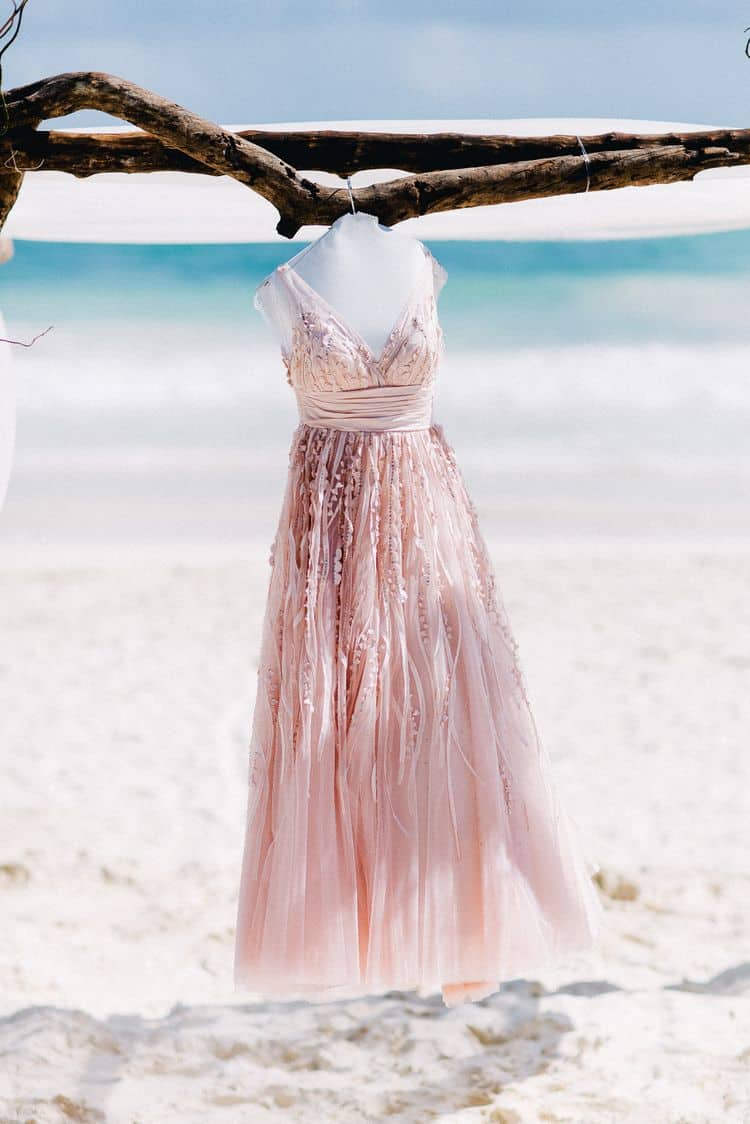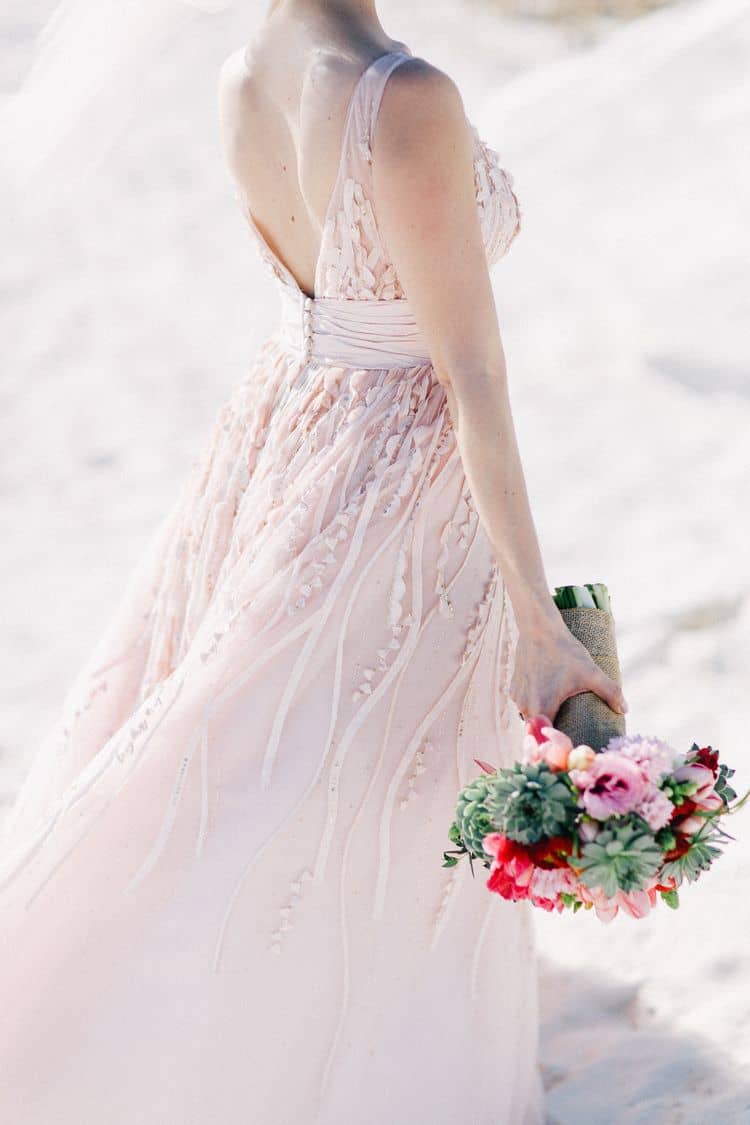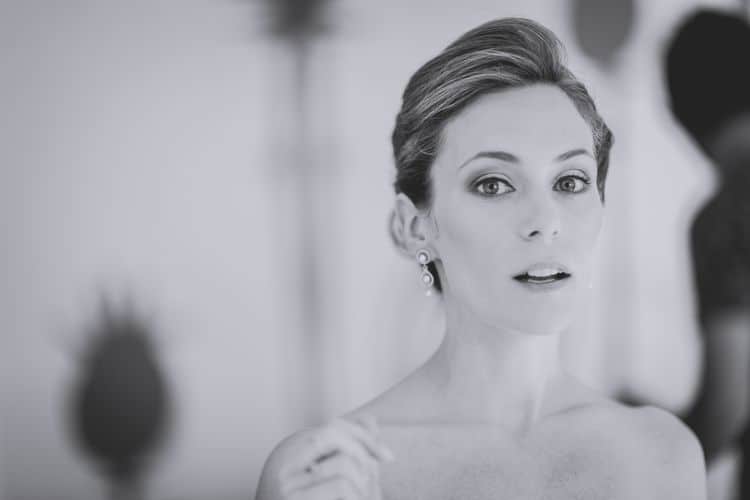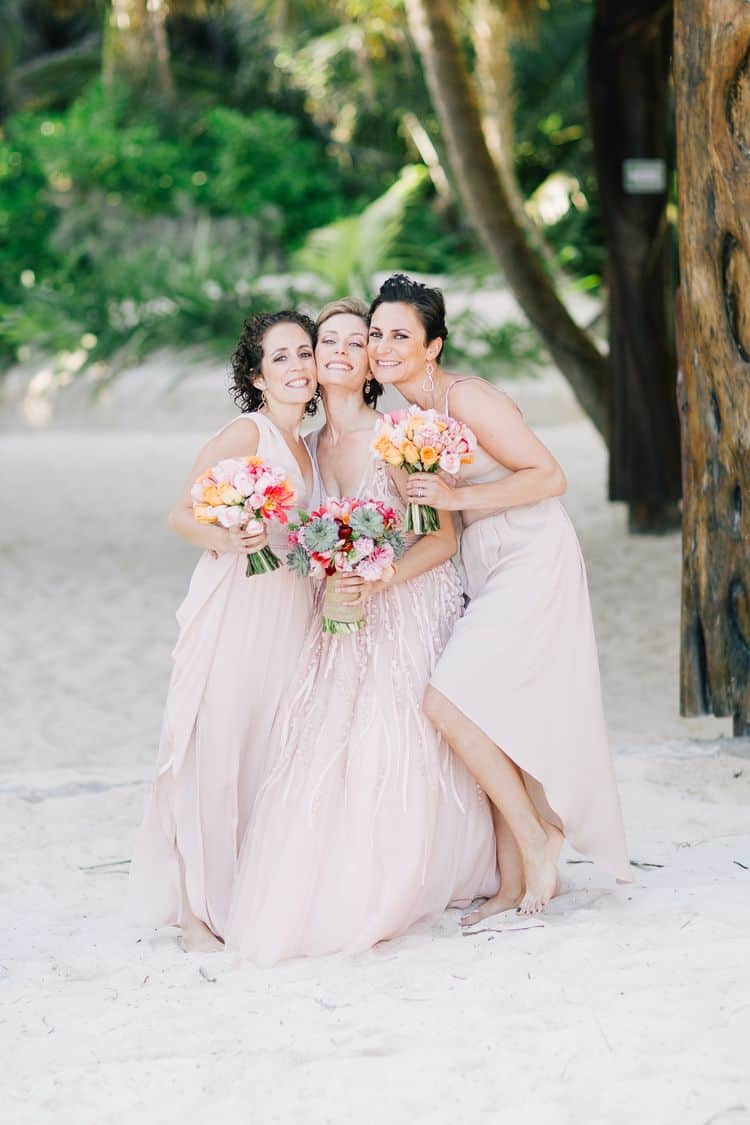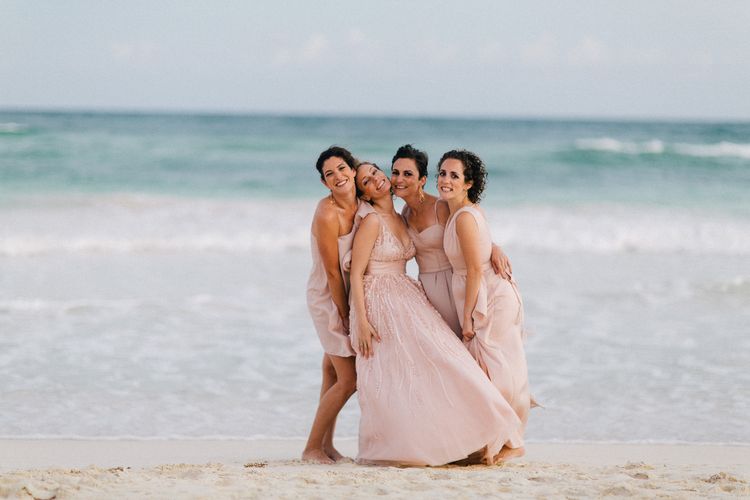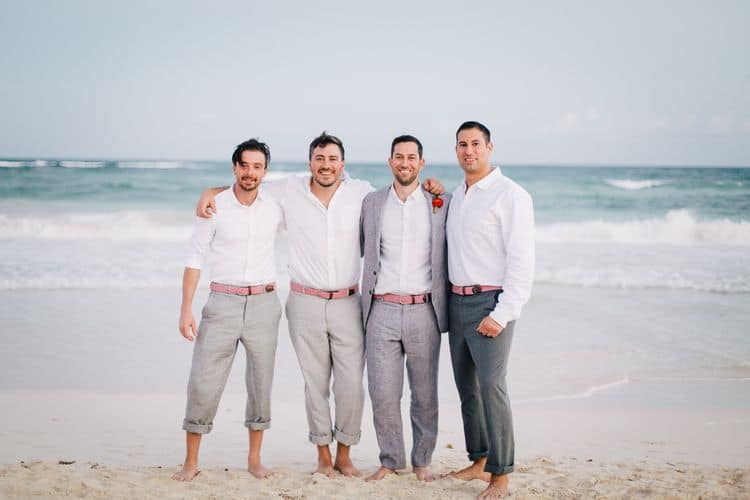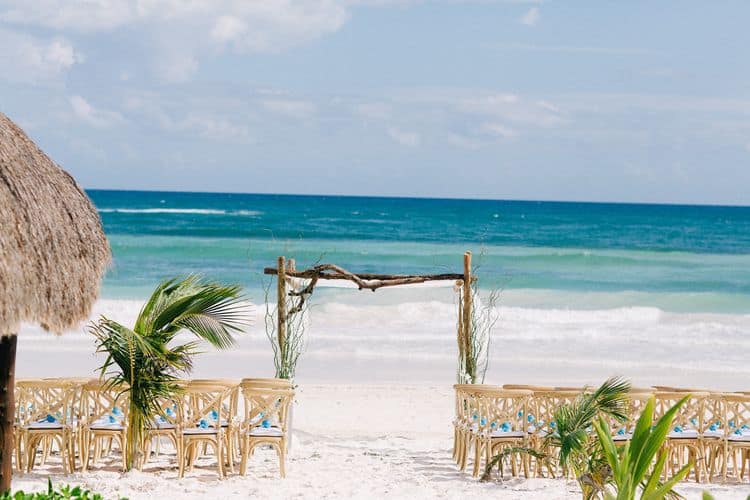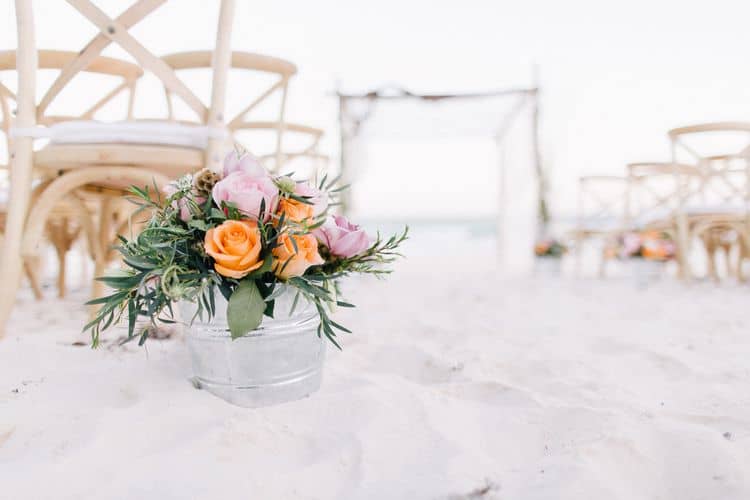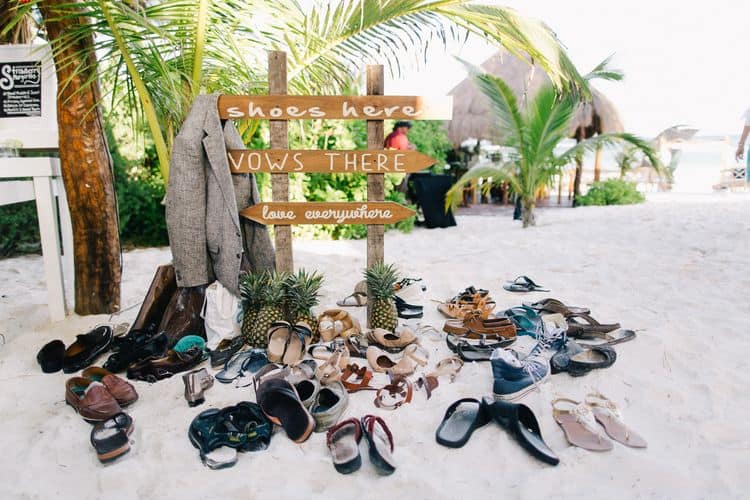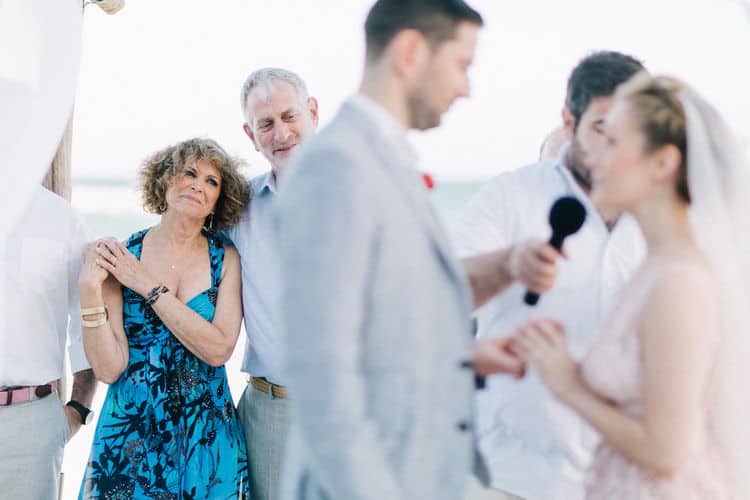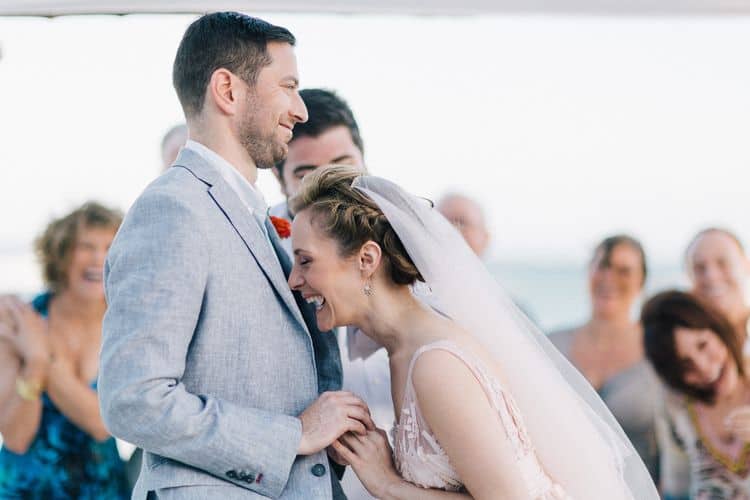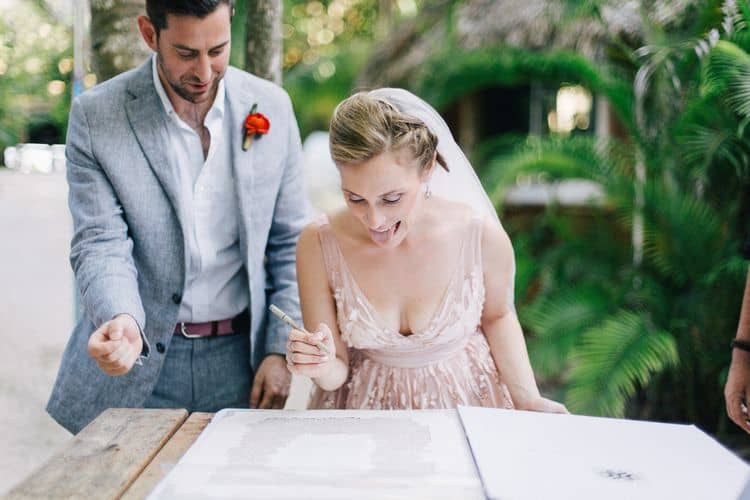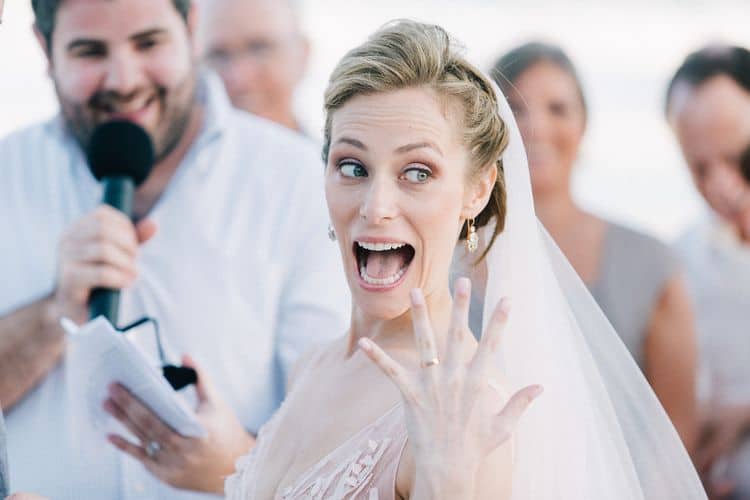 Did anything unusual or funny happen during the ceremony?
The moment Jason stepped on the glass (he had to put on a shoe to do it, which made everyone giggle) a mariachi band that had snuck in behind the ceremony broke out into the Mexican hat dance song.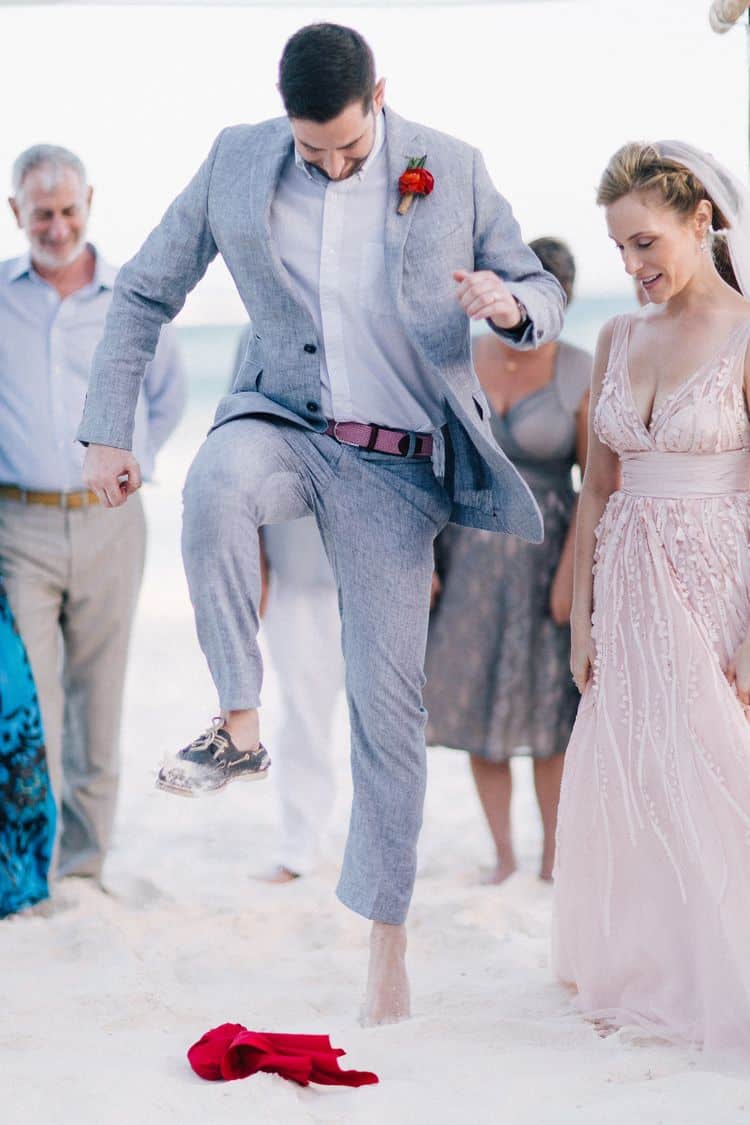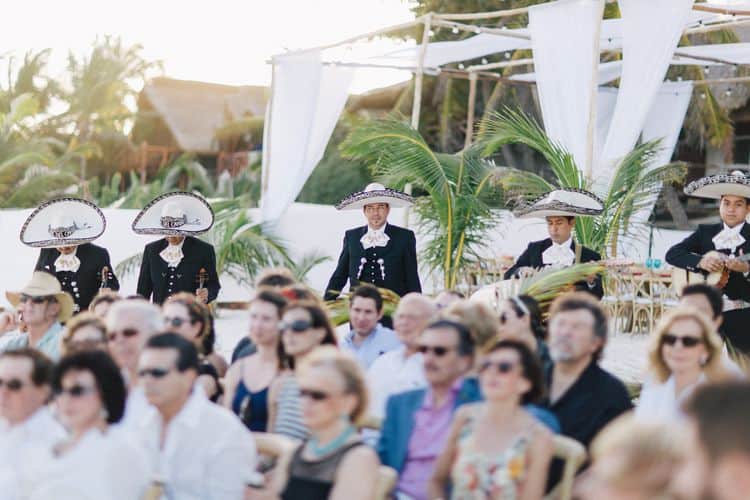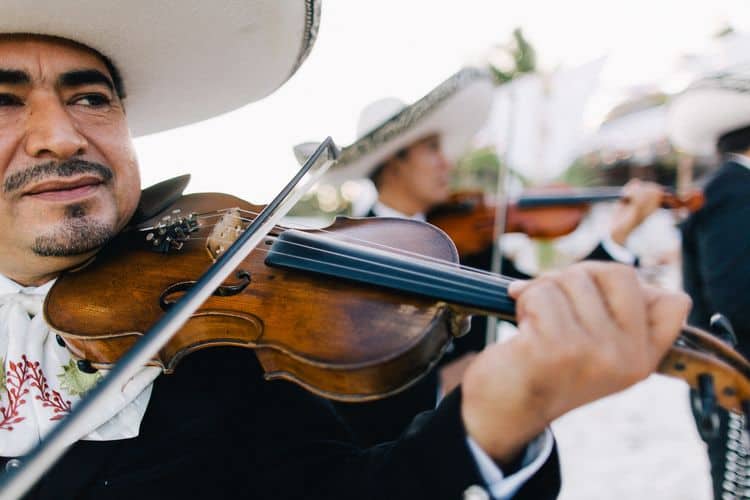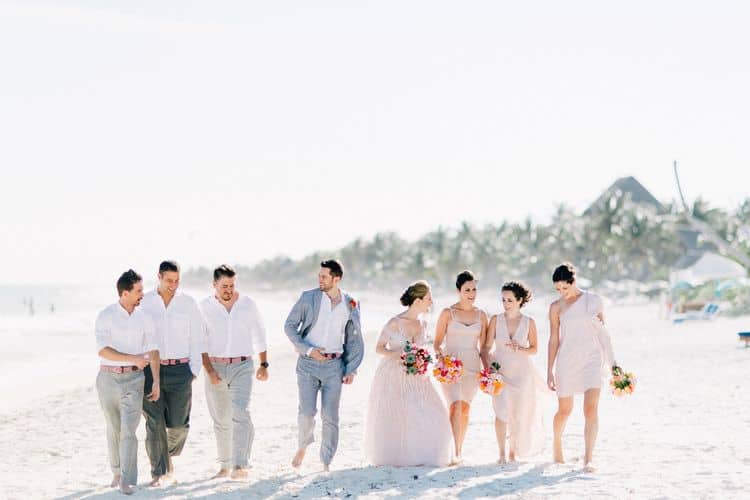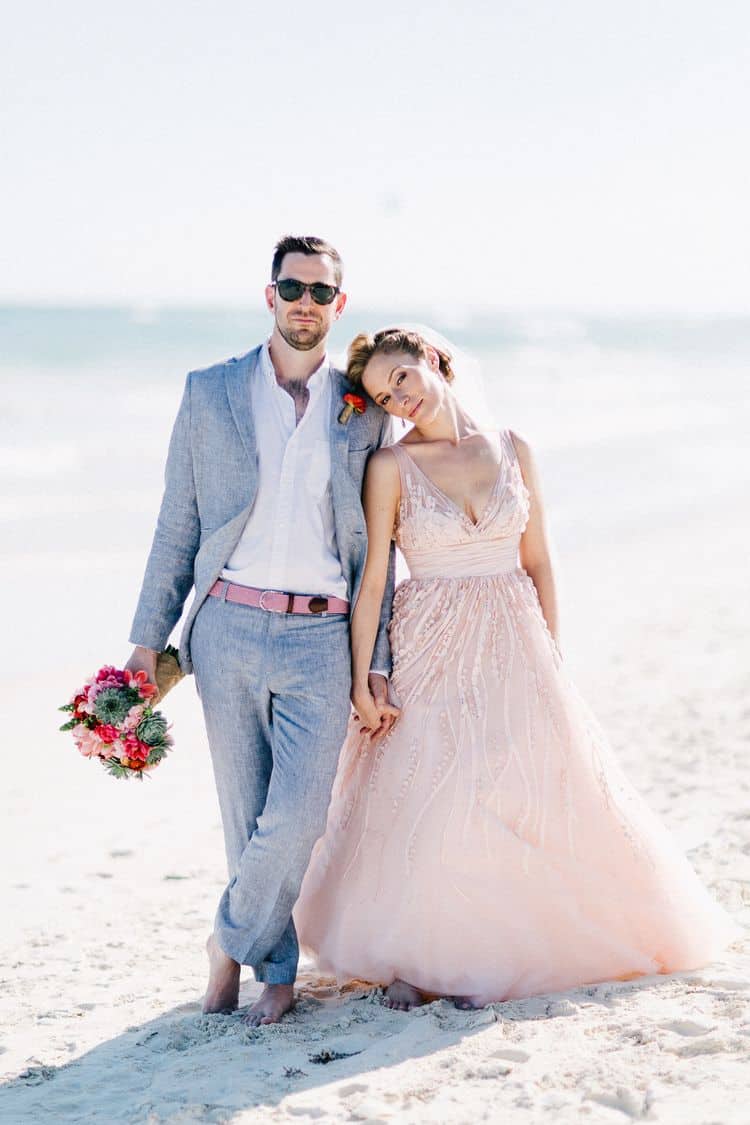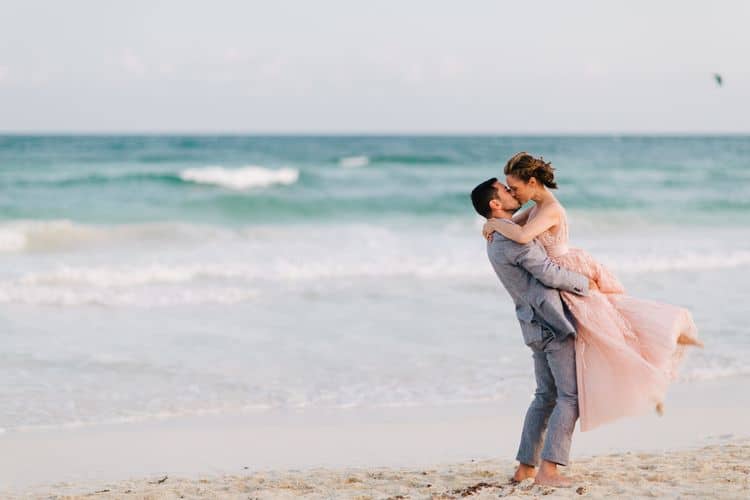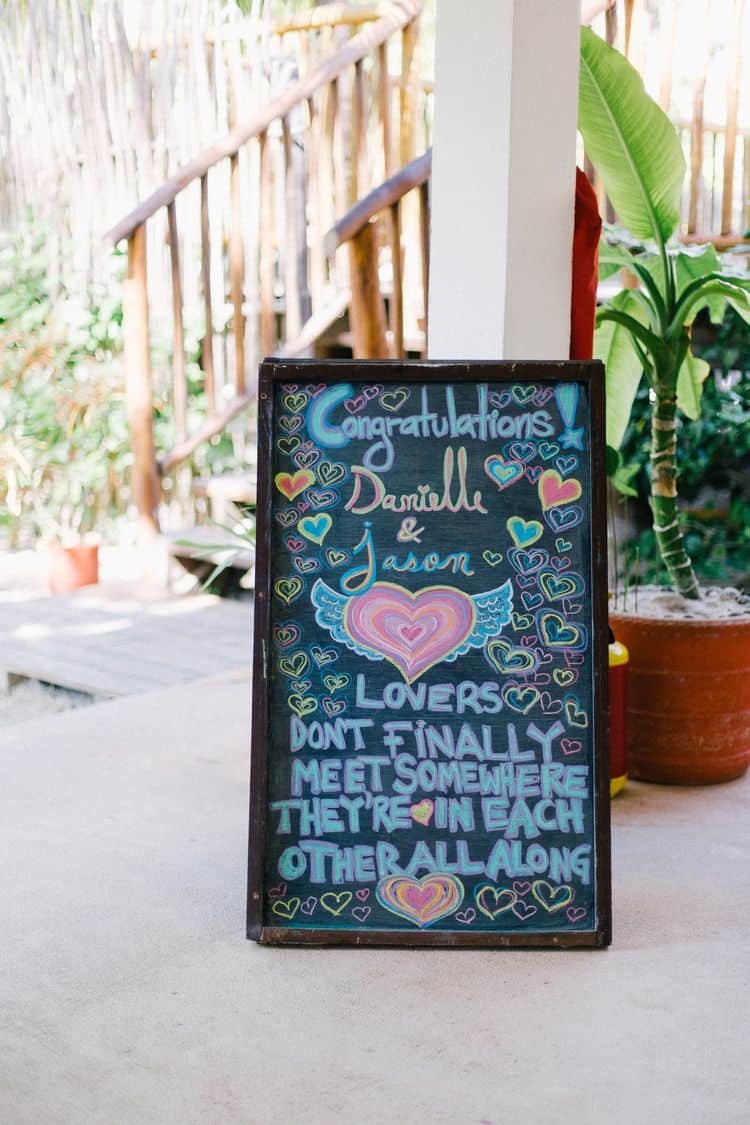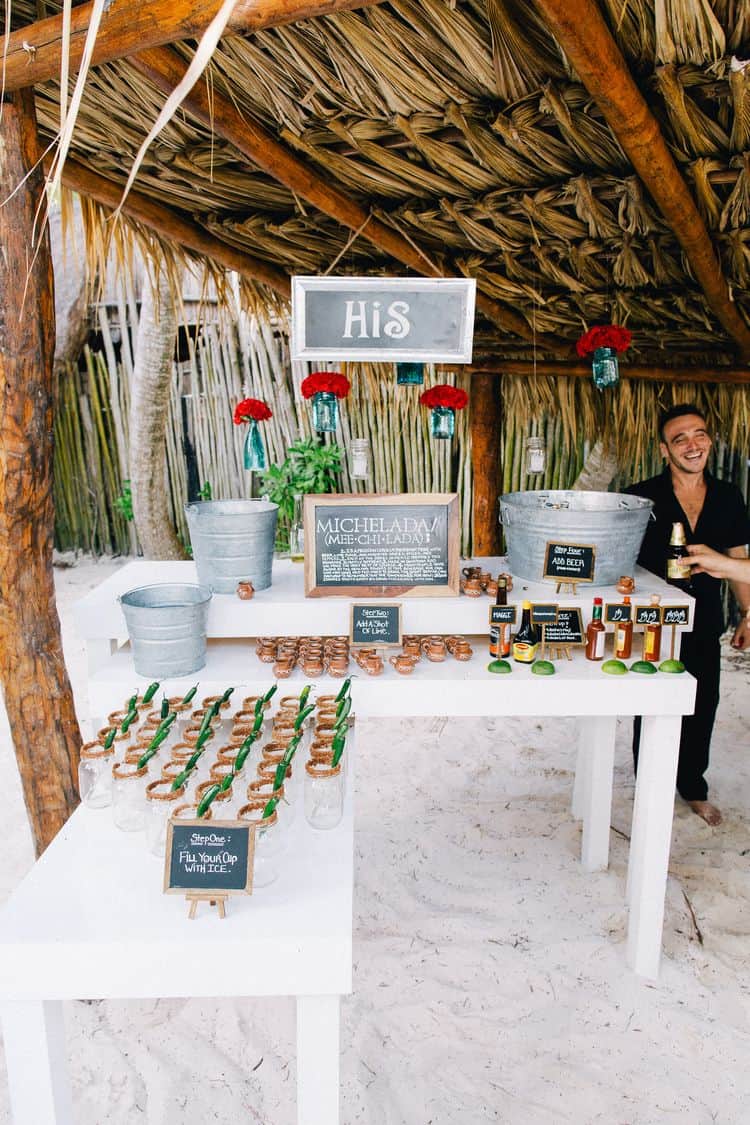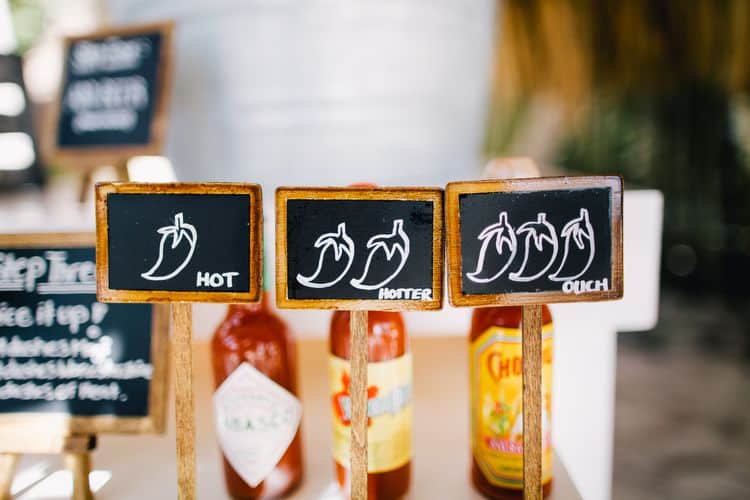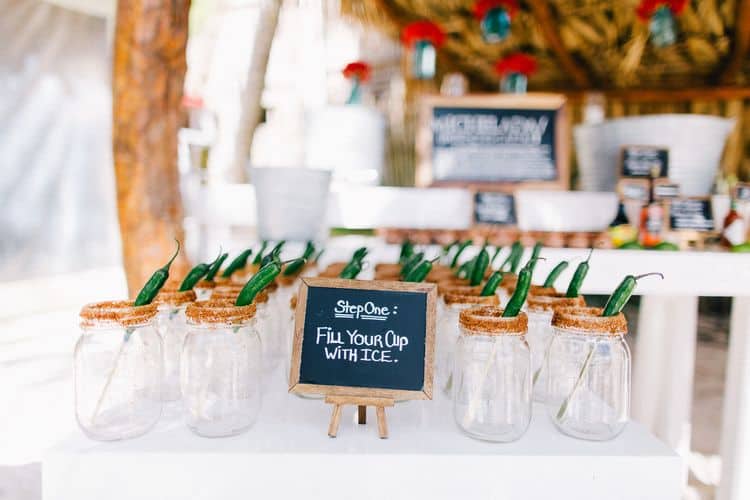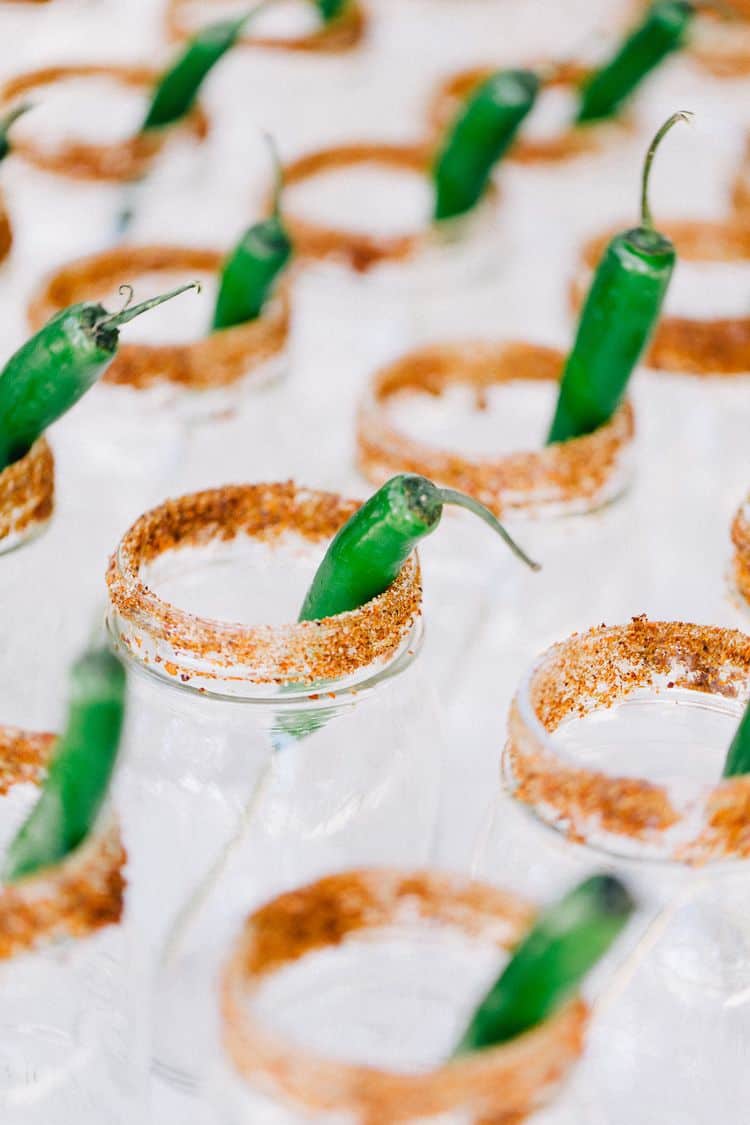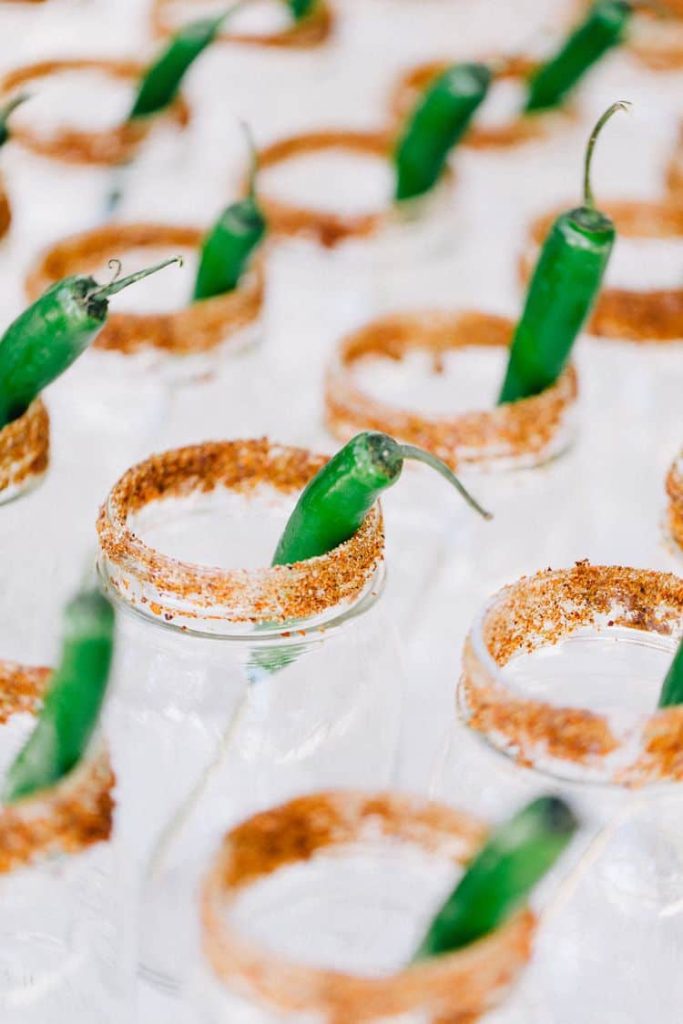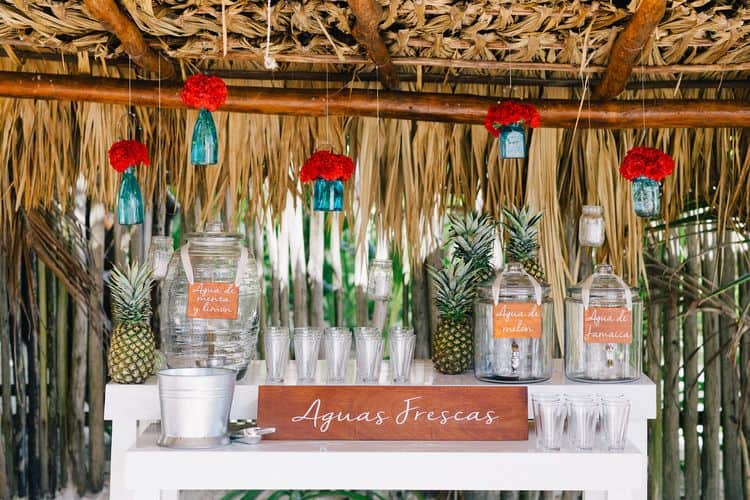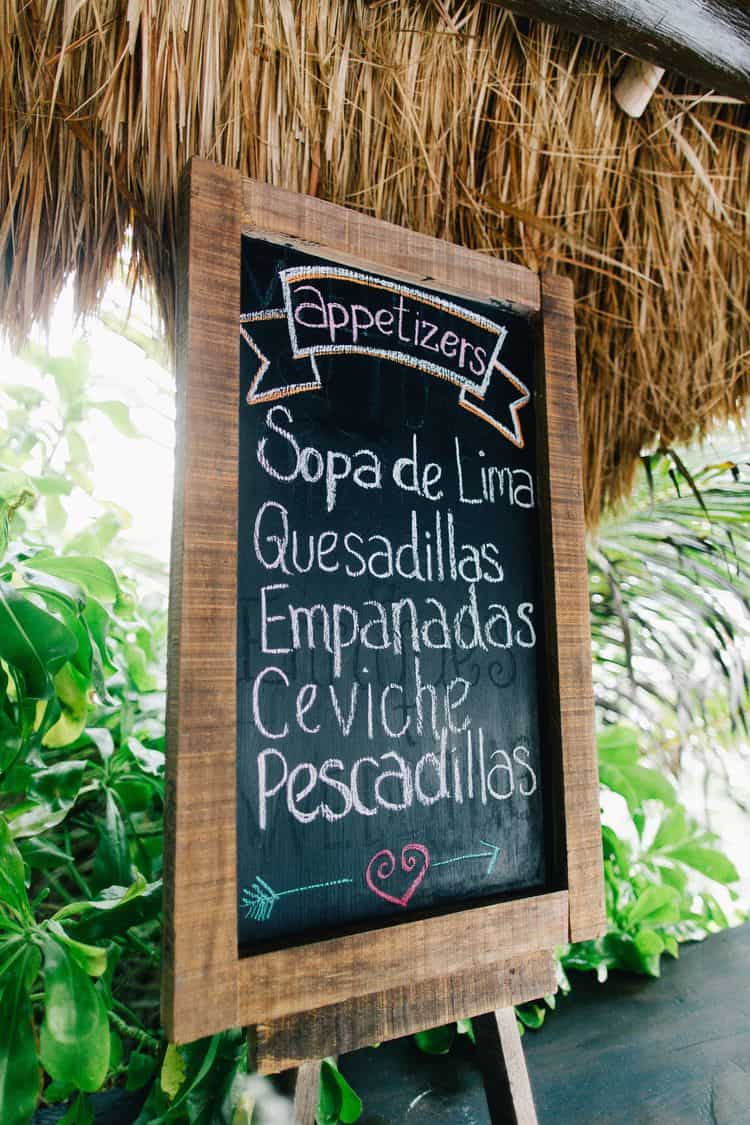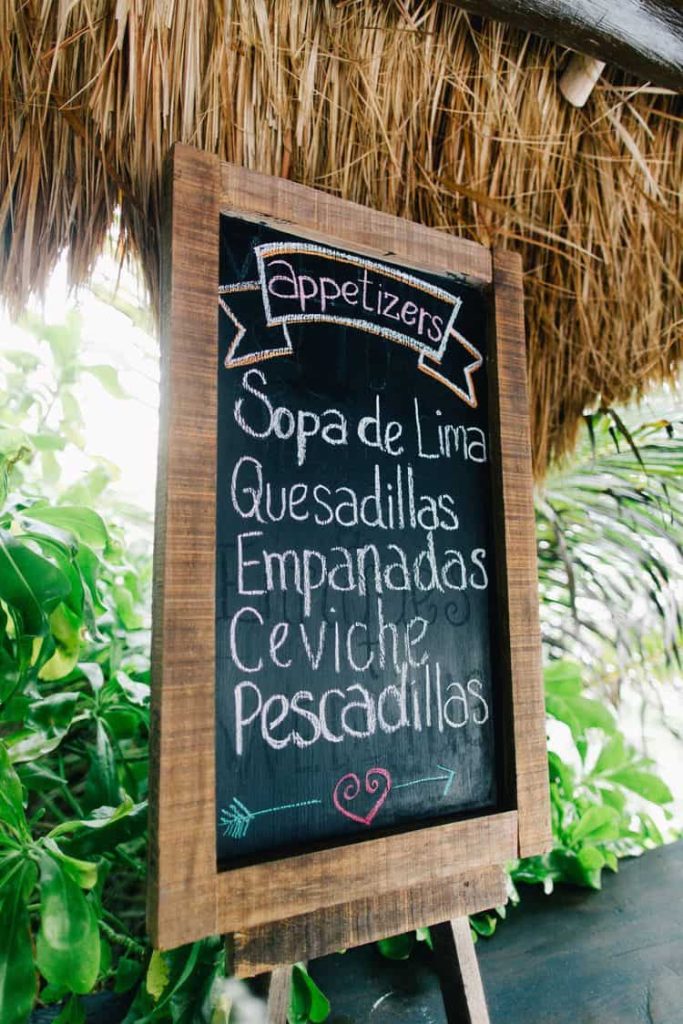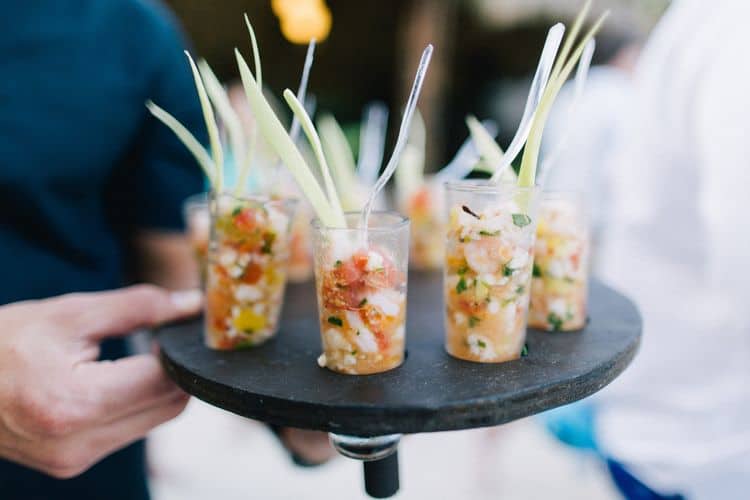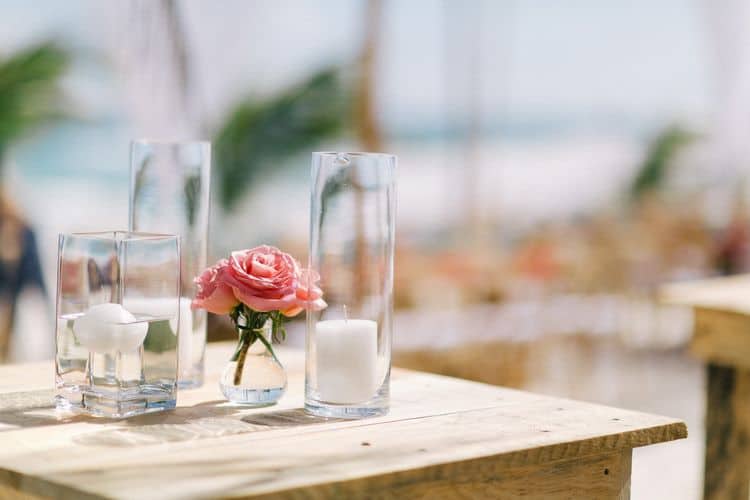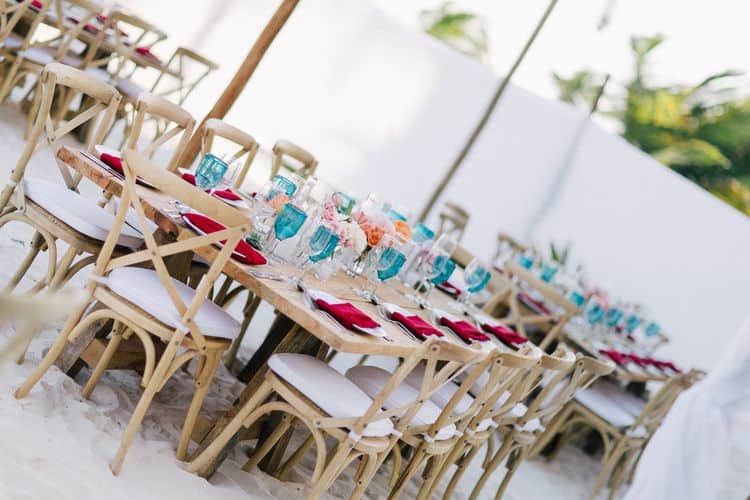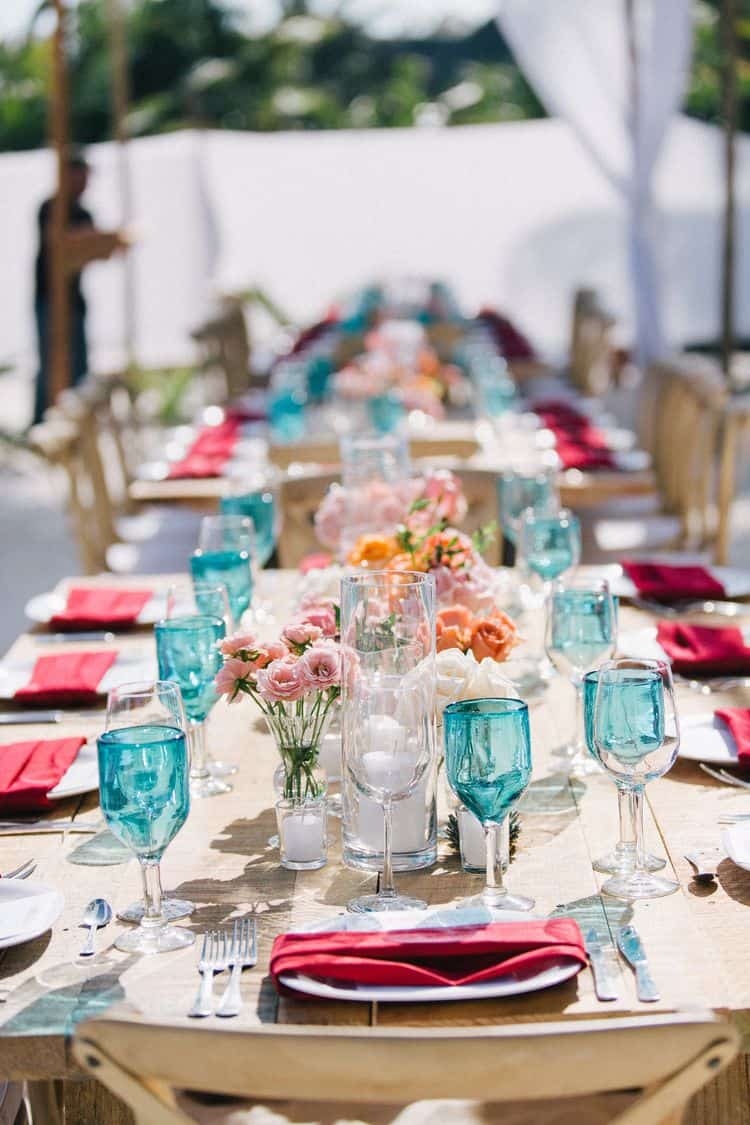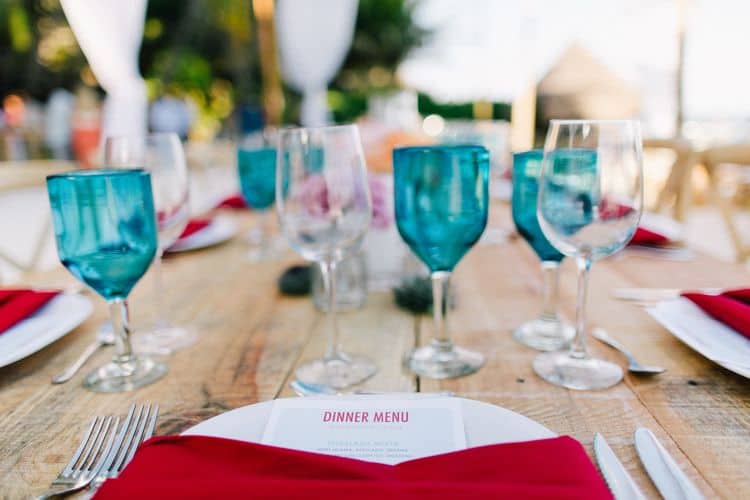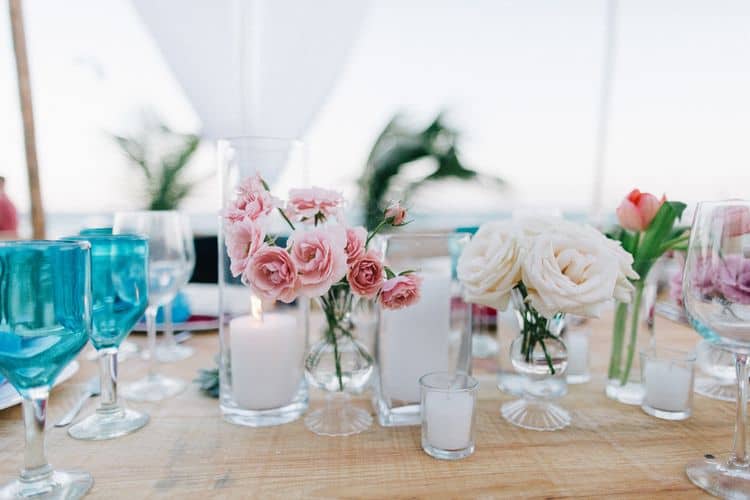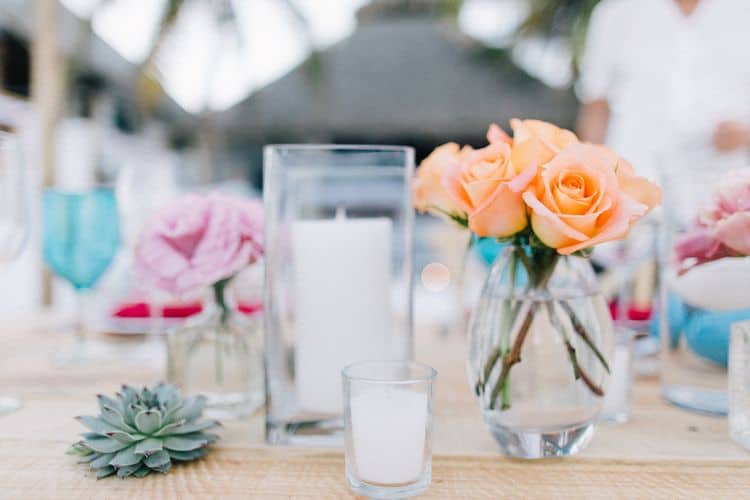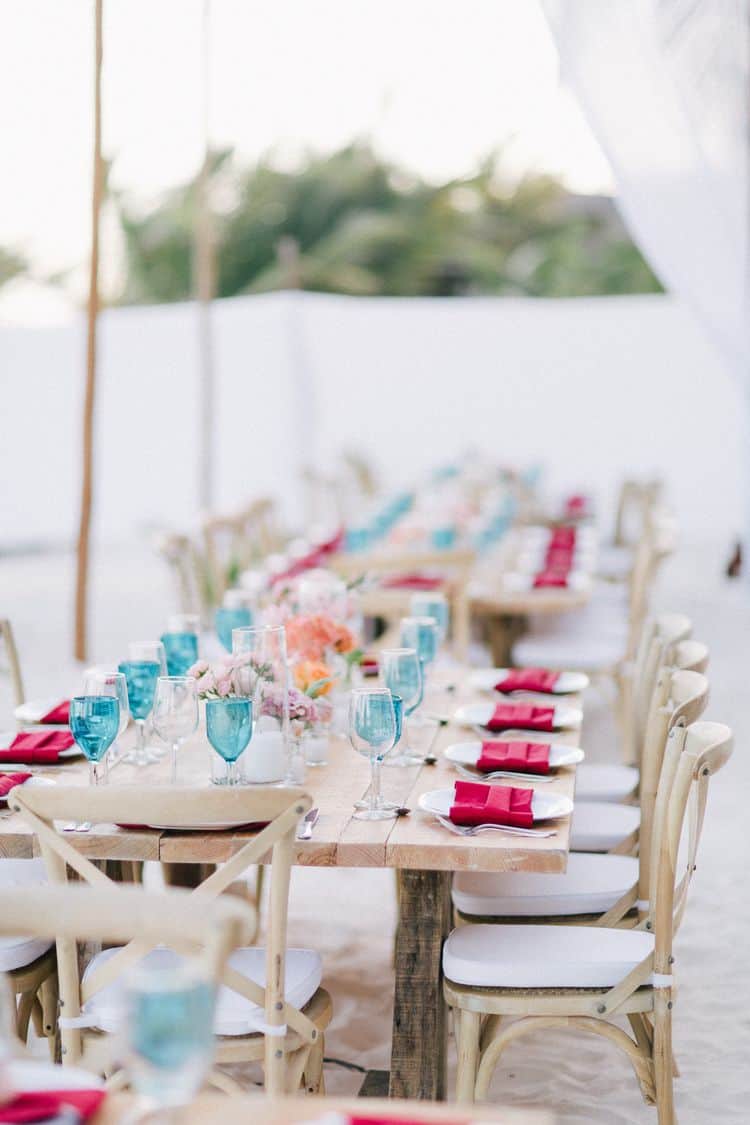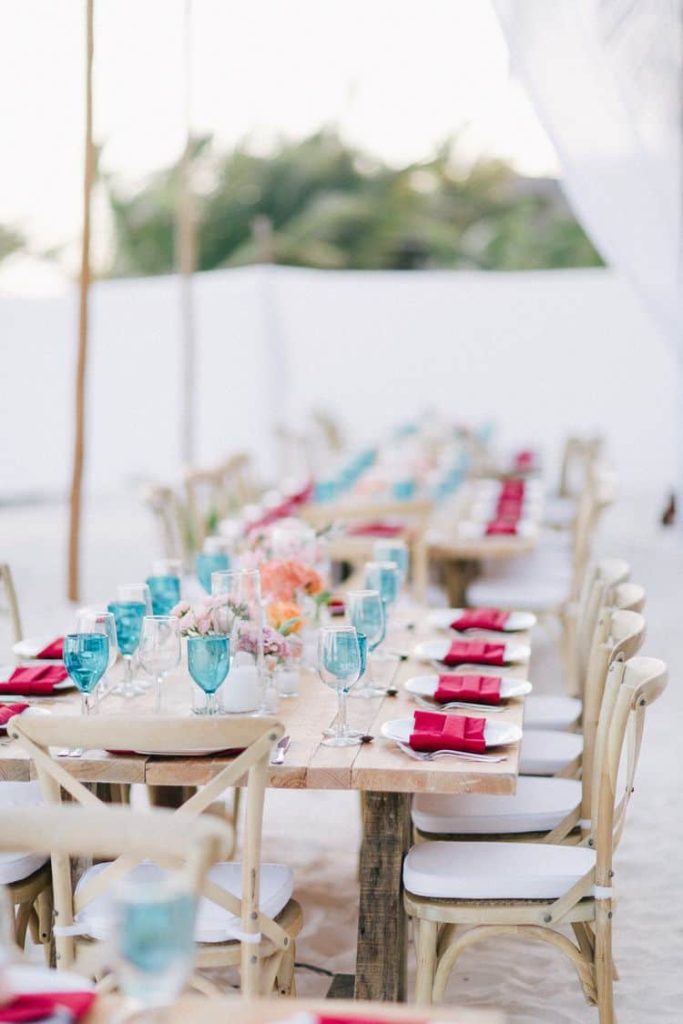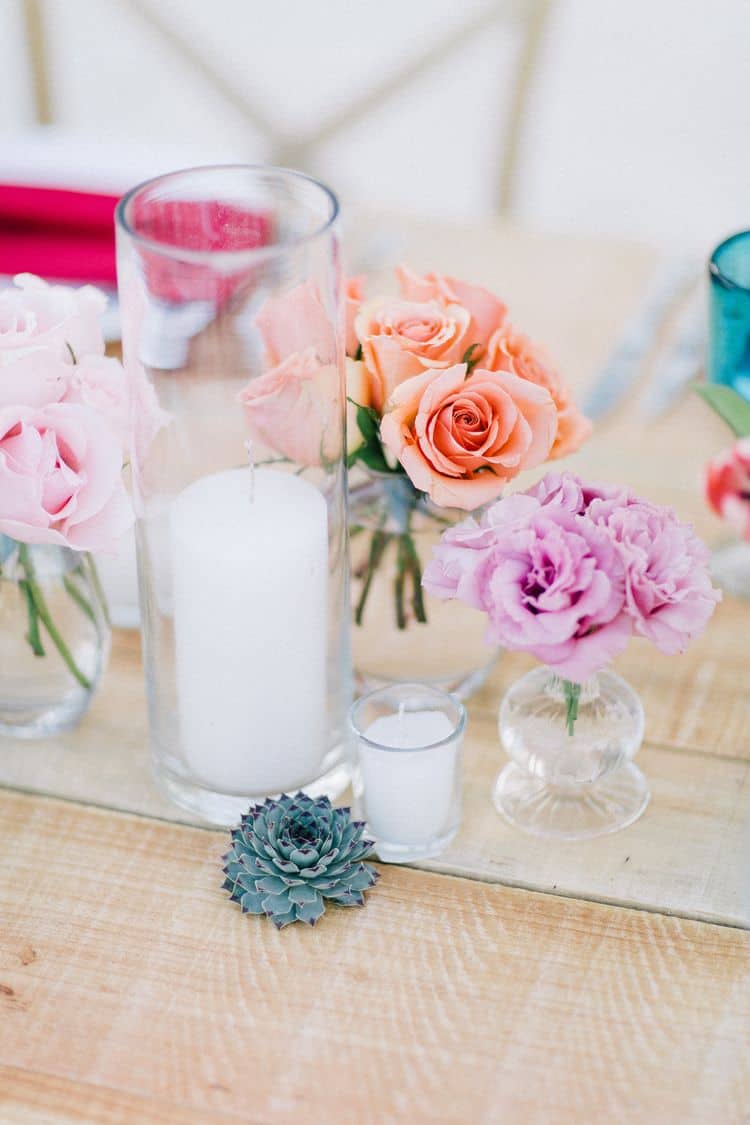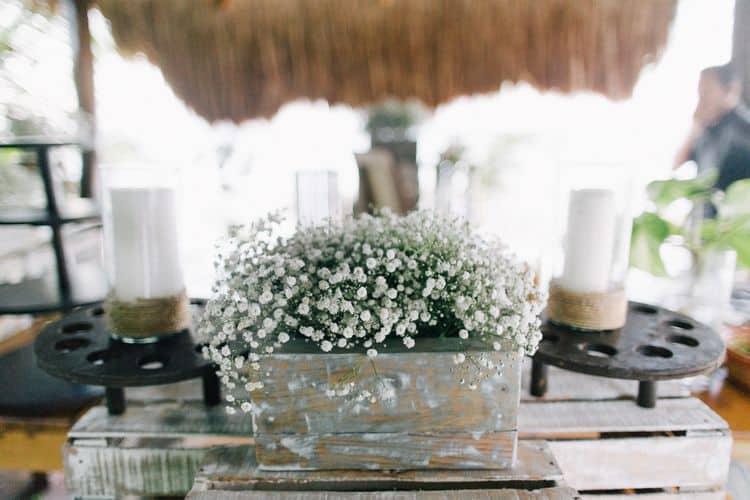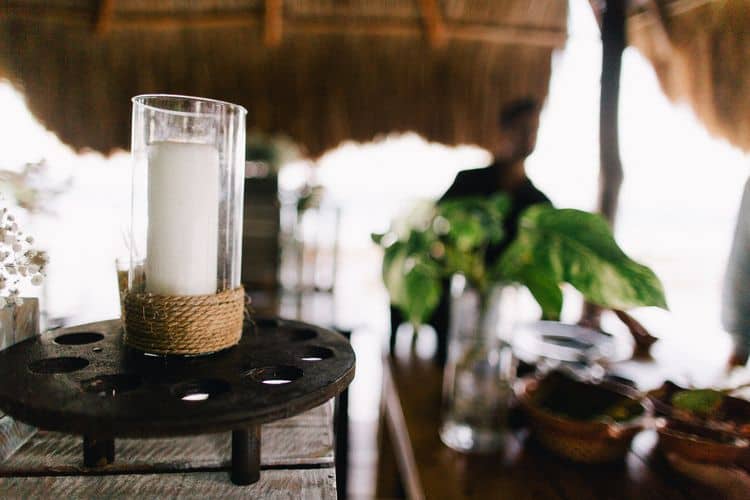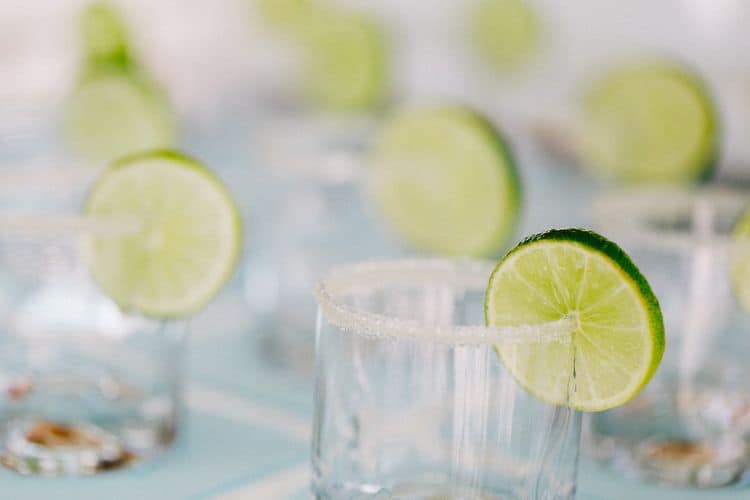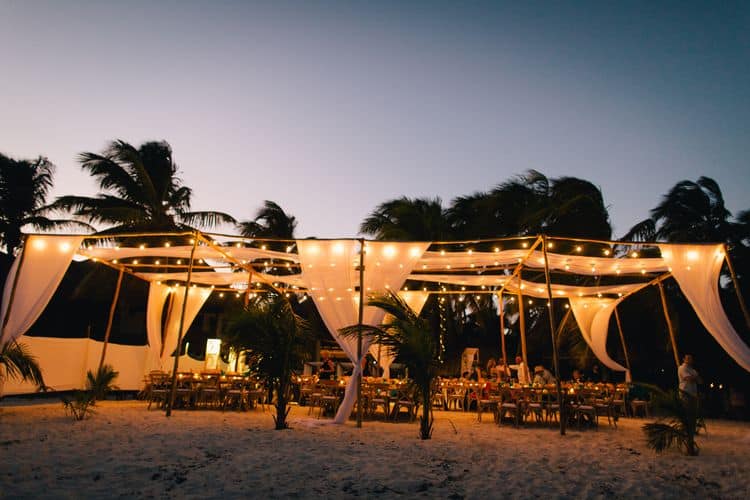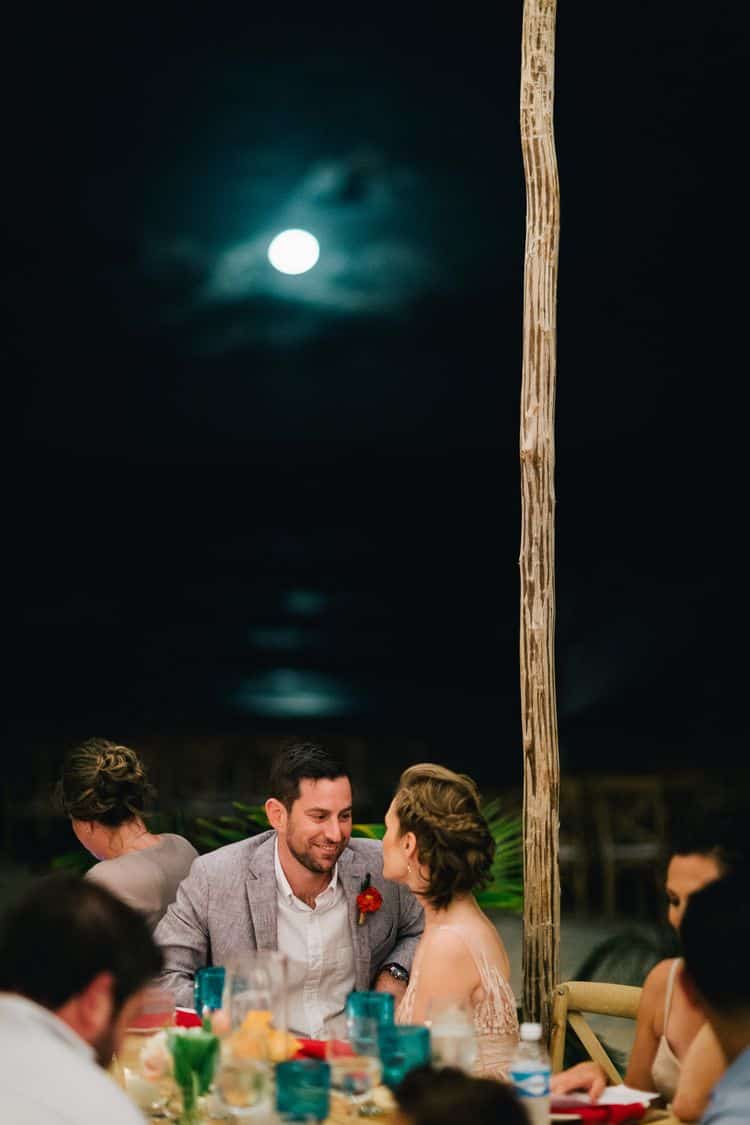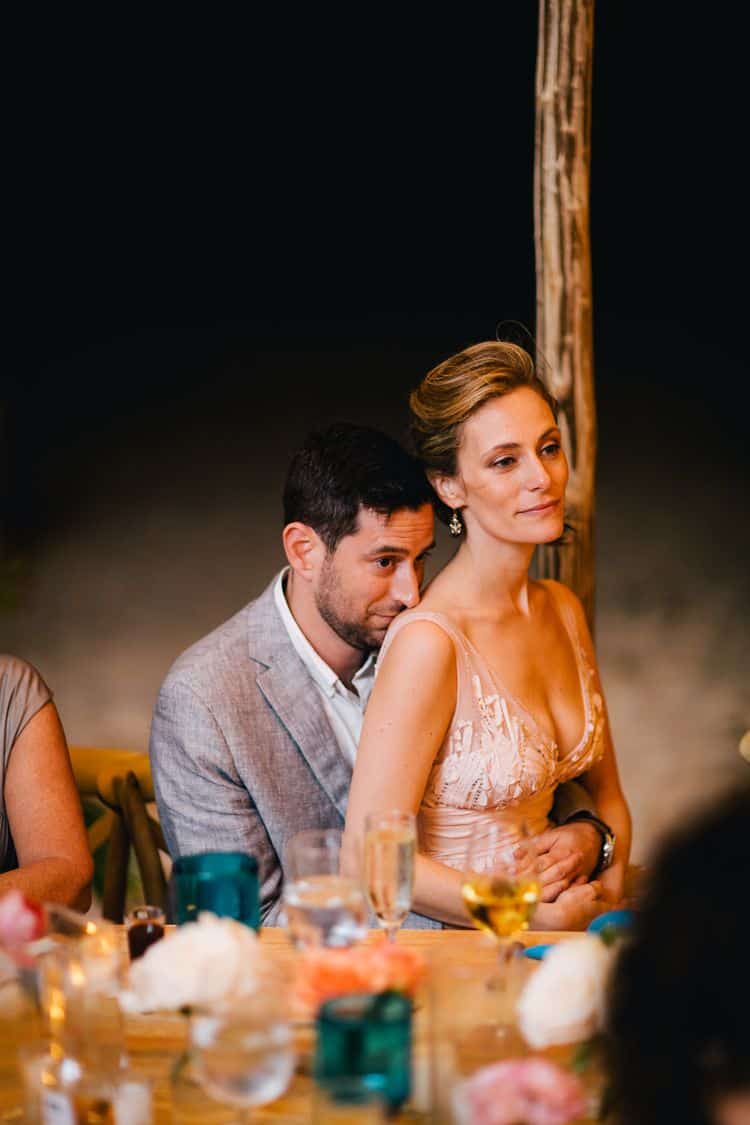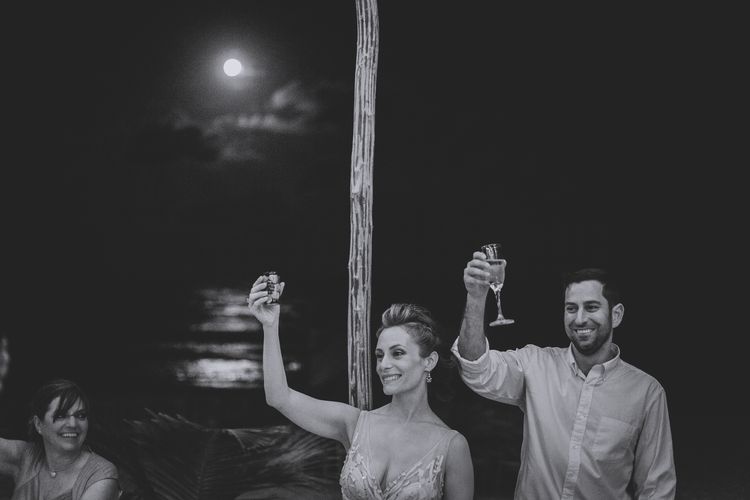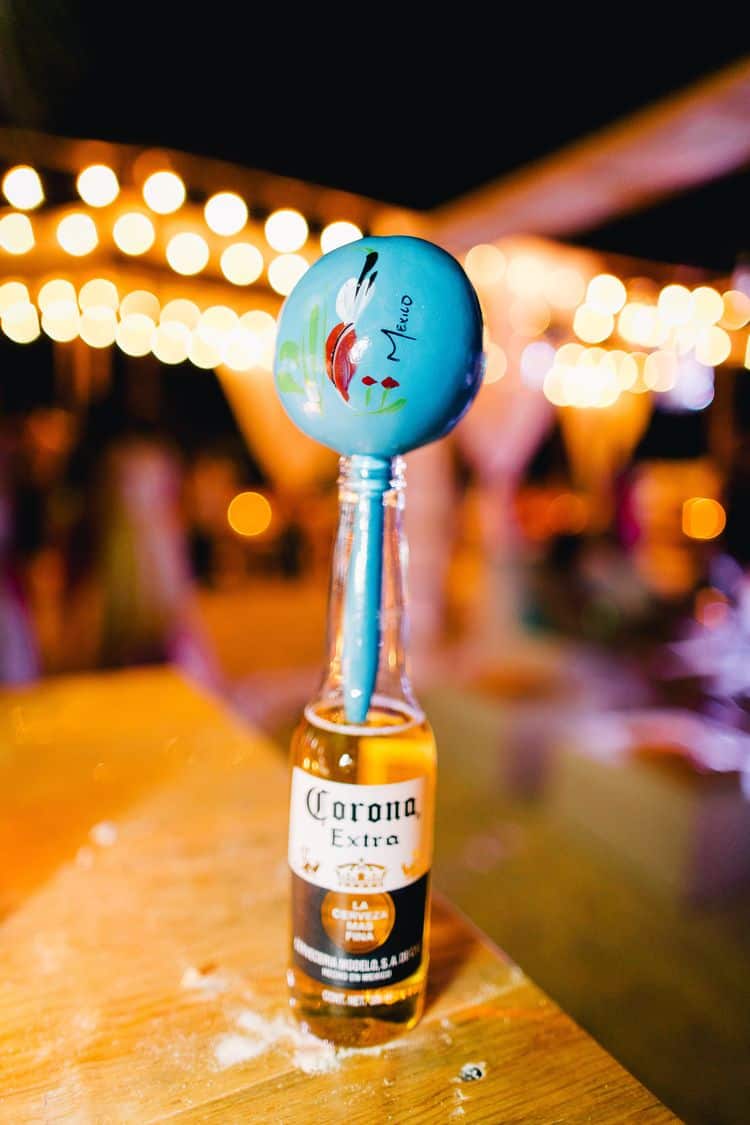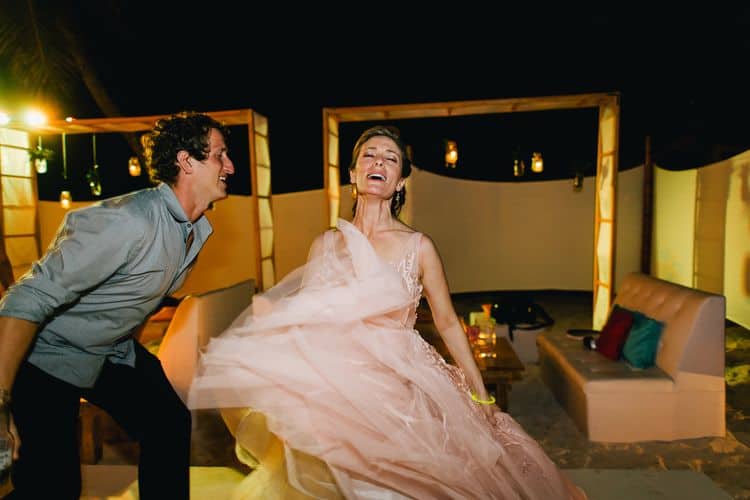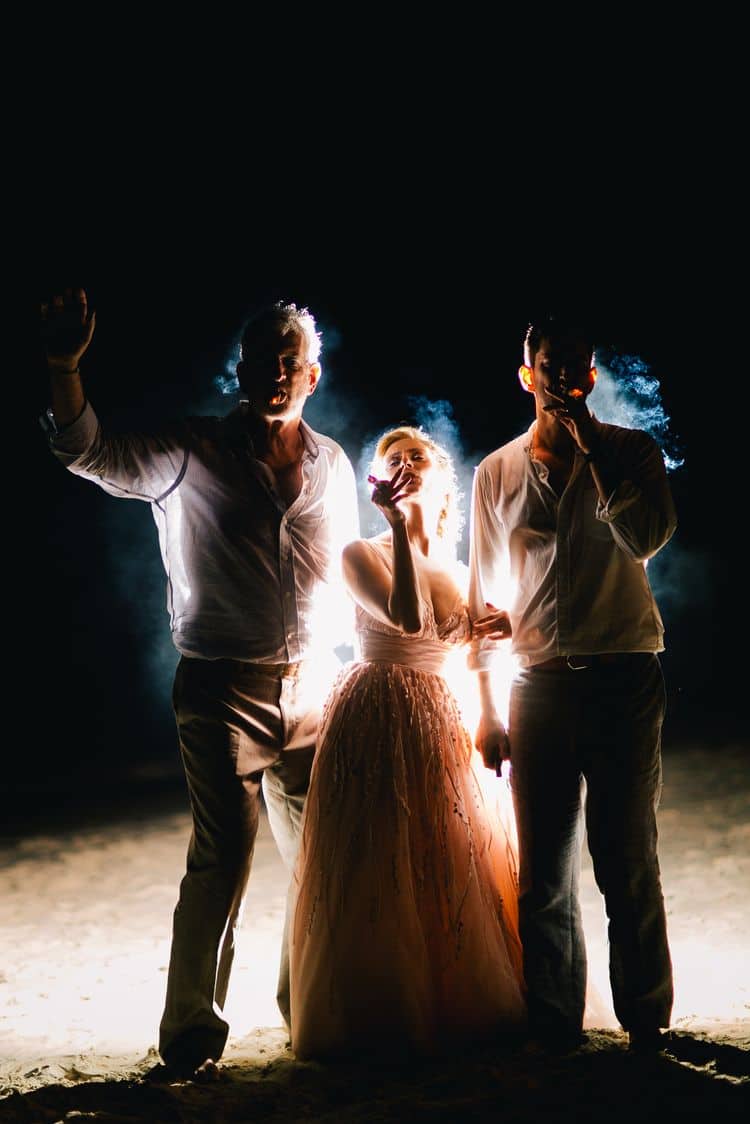 What was the most memorable part of the day?
Toward the end of the night, some people jumped into the ocean, some with clothes on, and a few without! Everyone got back on the dance floor and kept going afterwards (clothed). It was quite a party!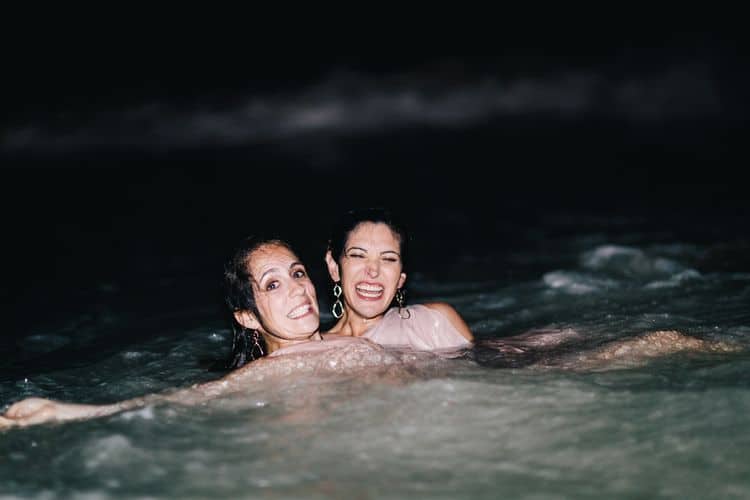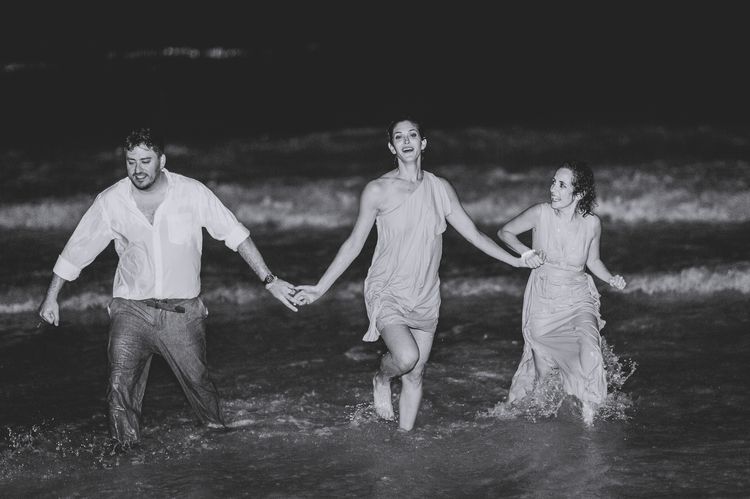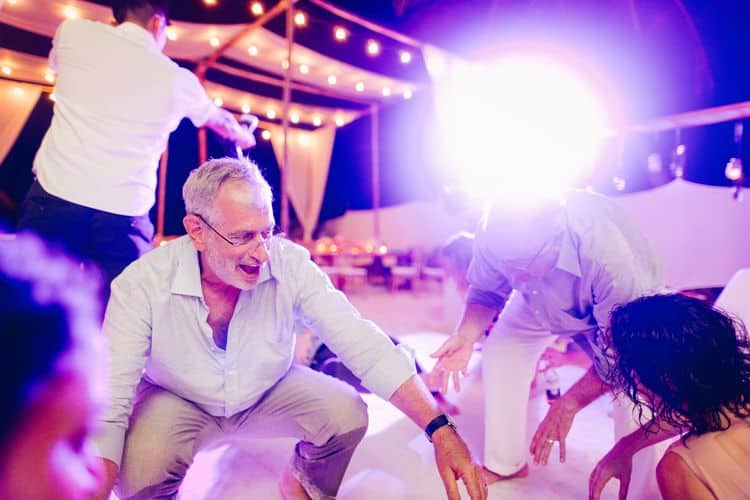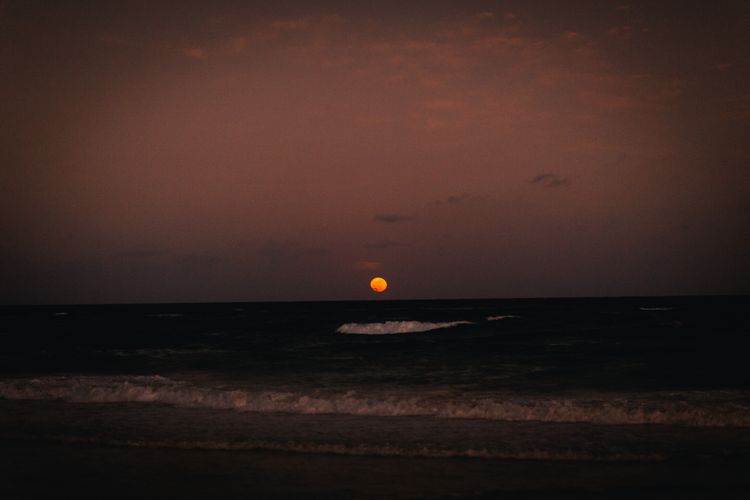 Real Destination Wedding Tips & Advice from the Bride
Did you skip any tradition for your destination wedding in Tulum?
We wrote our own ceremony from scratch, every word, to ensure that Jason's need for a connection to Judaism, and my need to maintain a bit of distance, would both be honored. We had a family member officiate as well, to make the entire event much more personal for us.
What was your favorite part of having a destination wedding in Tulum?
The days leading up to the wedding where the entire party – all 70 of us- were laying out on the same beach, a stone's throw from each other. Being completely surrounded by people we loved made our hearts so full.
What was your favorite wedding day detail?
The fresh strawberry margaritas made to match our color scheme were pretty great. But I'd probably say that the absolutely perfect day, which could not have been more beautiful in our wildest dreams, was the best part.
What was the biggest challenge in planning your destination wedding?
We really struggled with communicating with our event planner. We were never quite sure if she really understood what we were going for, and it was a struggle to get her help with cutting costs, which was frustrating for us. At the end of the day, we walked into the wedding a little bit blind and not knowing what to expect. It turned out mostly okay in the end.
If you could give advice to others planning their destination wedding, what would it be?
When things go wrong on the day, and they always will to some extent, do your best to take a breath and ask someone else to take care of it, if necessary. Then go back to being present in the moment with your spouse.
Vendors
Photographer: Joseph Lin Photography
Location: Akiin Beach Club
Bride's Dress: Soledad gown by Watters
Veil: Etsy
Groom's Attire: Louis Purple
Event Planner: Fresa Weddings
Dress Store: Lovely Bridal Shop