Samantha & Ilija had one of the most beautiful simple destination weddings I've ever seen! There were few details but those few were enough to make an impact. Samantha works in a floral shop so it's no surprise the flowers took front and center here – but not in the ostentatious way that you would expect. Samantha wanted to stay true to Hawaii's native florals by keeping the colors vibrant and colorful. This was reflected in her bouquet and also in their ceremony's flower circle. About the ceremony, Samantha told us: "When choosing our officiant, we wanted to incorporate the Hawaiian culture because Hawaii itself has been such a magical place for us. We were able to include a traditional Hawaiian blessing that gave it that special touch."
I absolutely loved this album by Karma Hill — she did an outstanding job of capturing the details, the scenery, and most importantly, the raw emotions of the day. You can feel the love pouring out of these images and at the end of the day, that's what it's all about!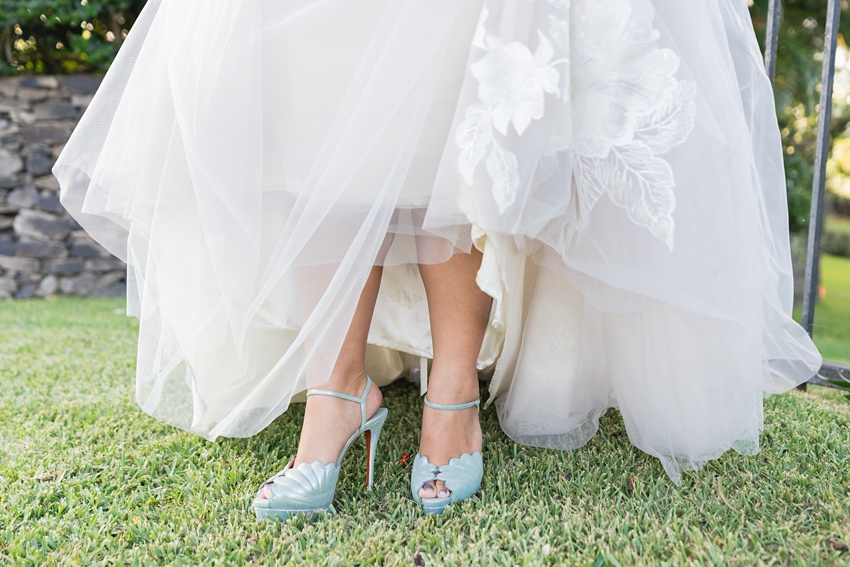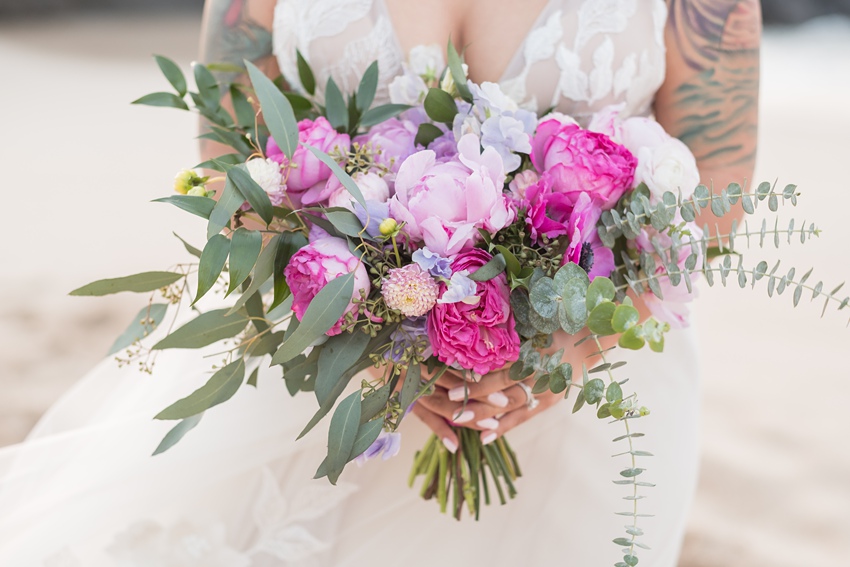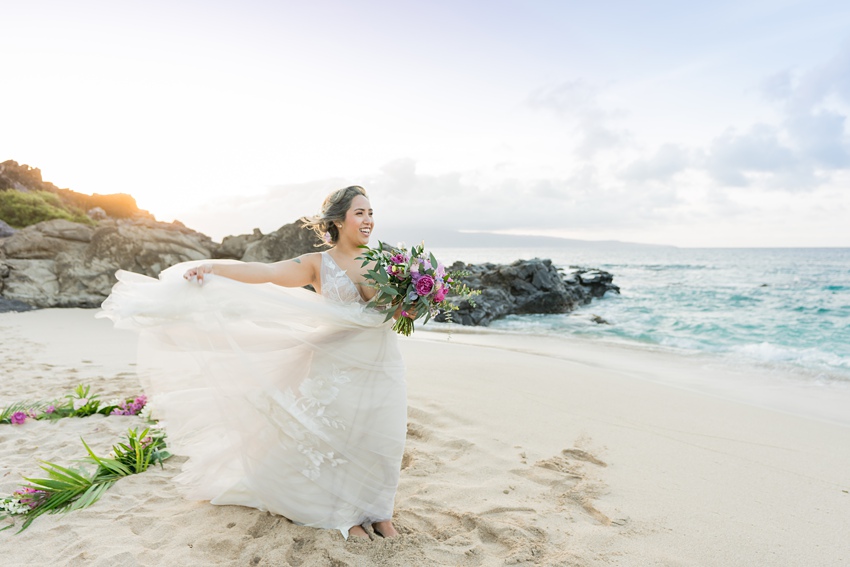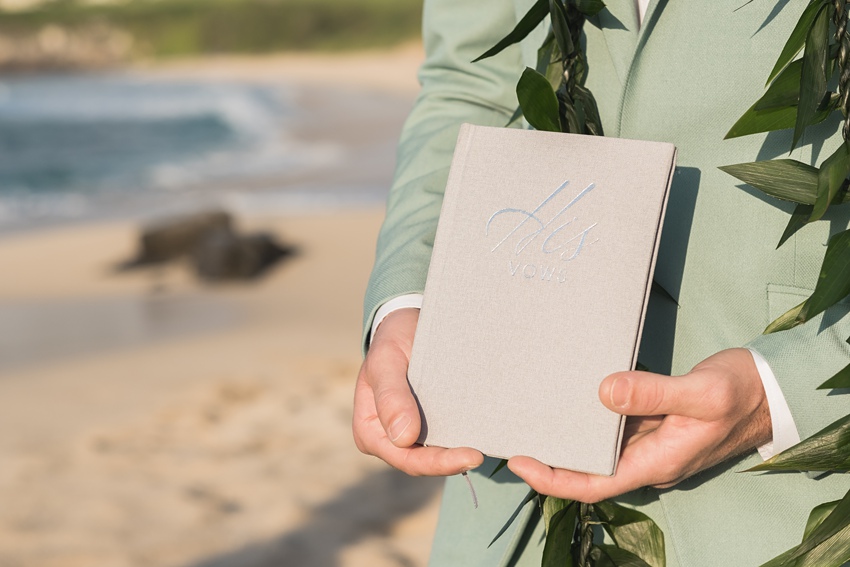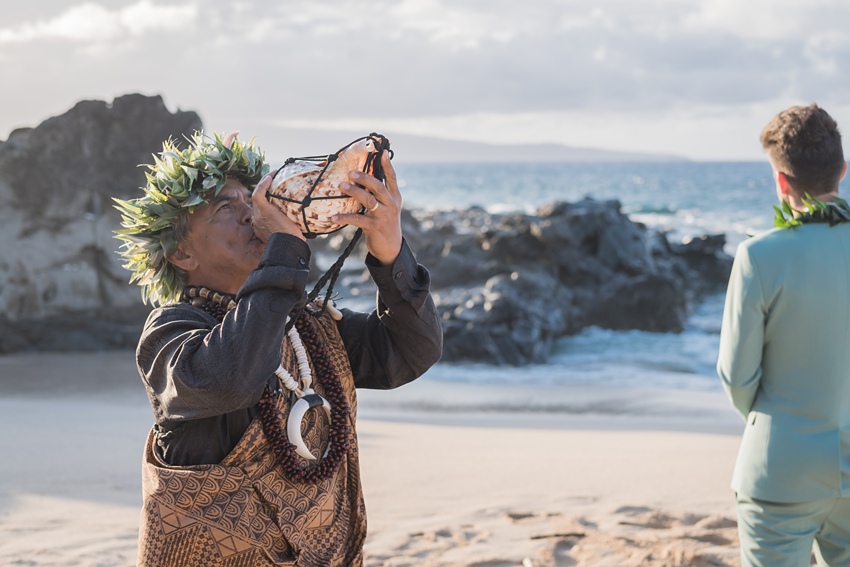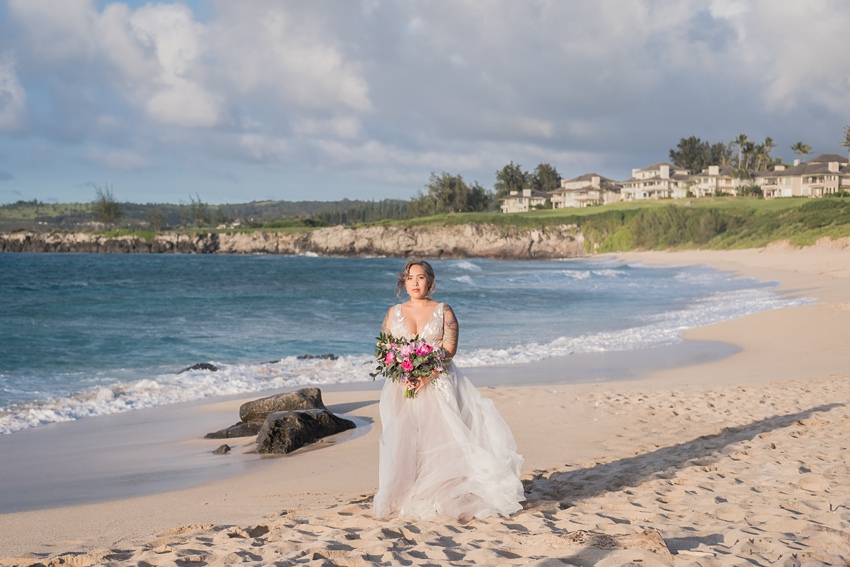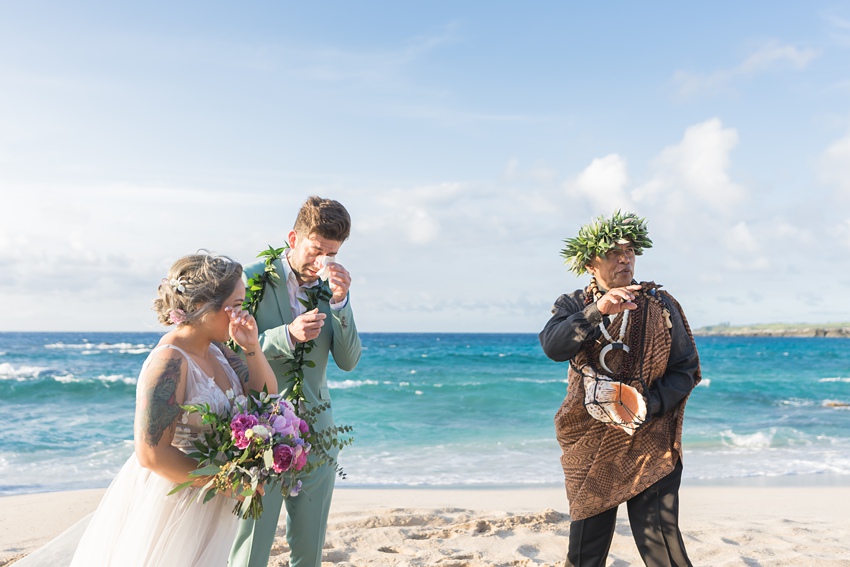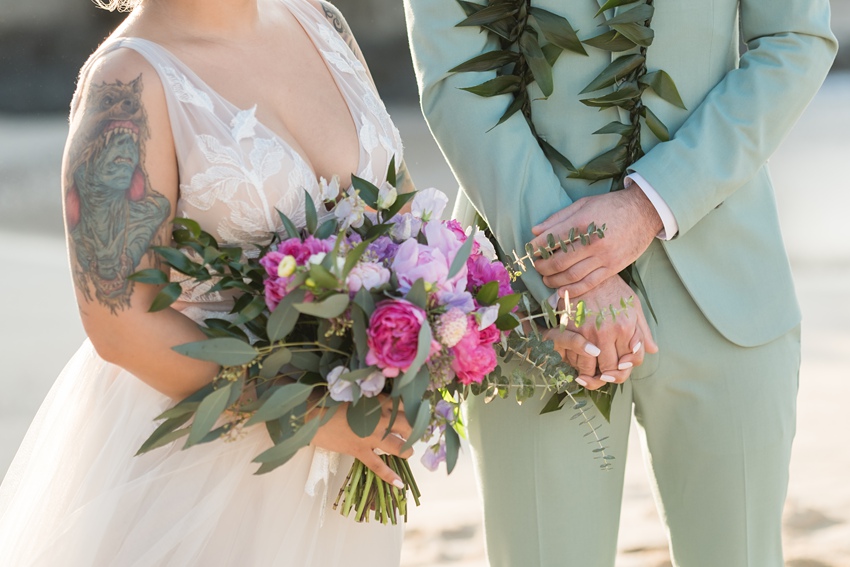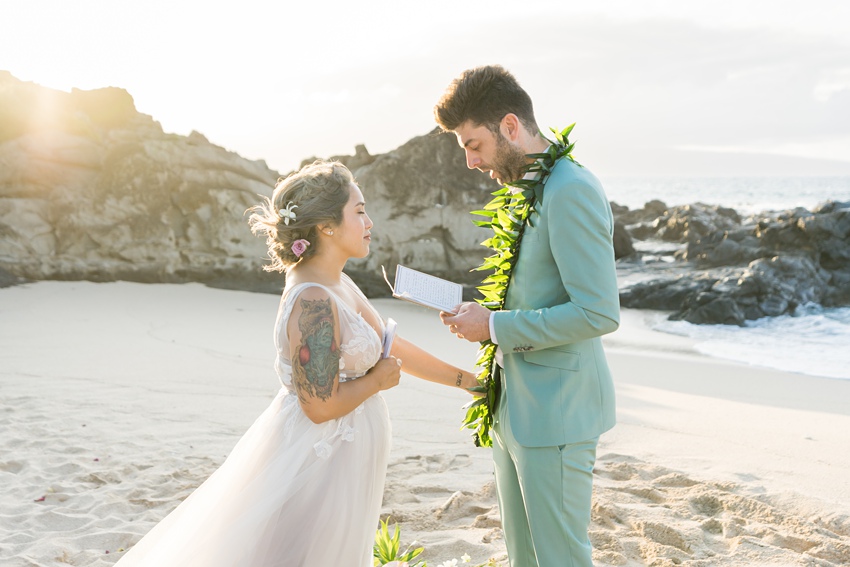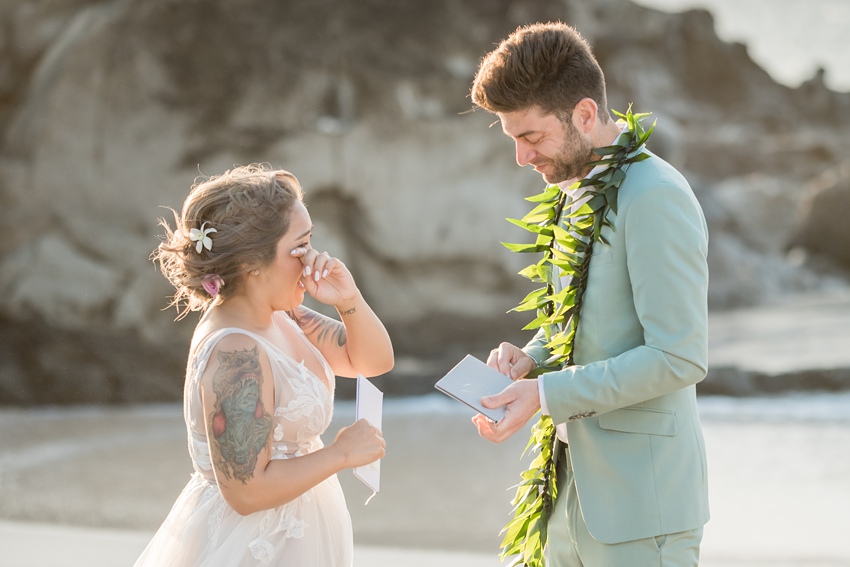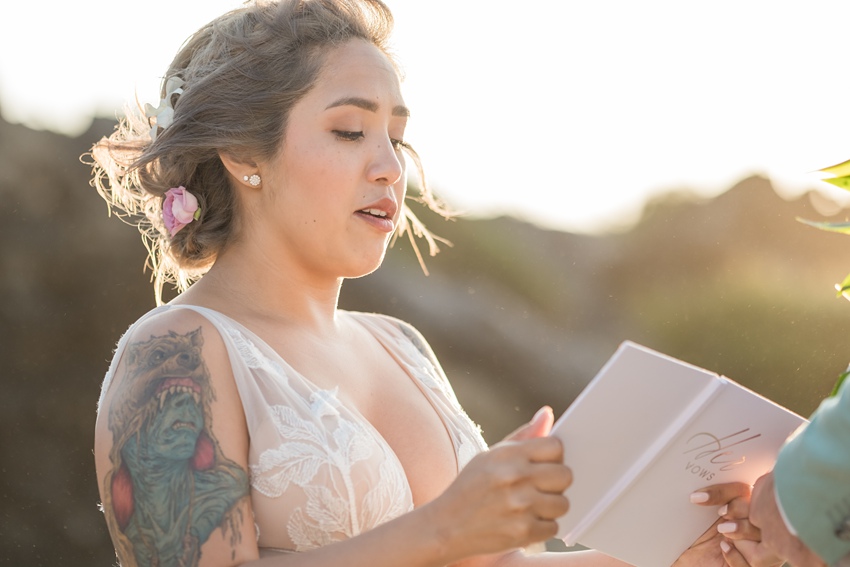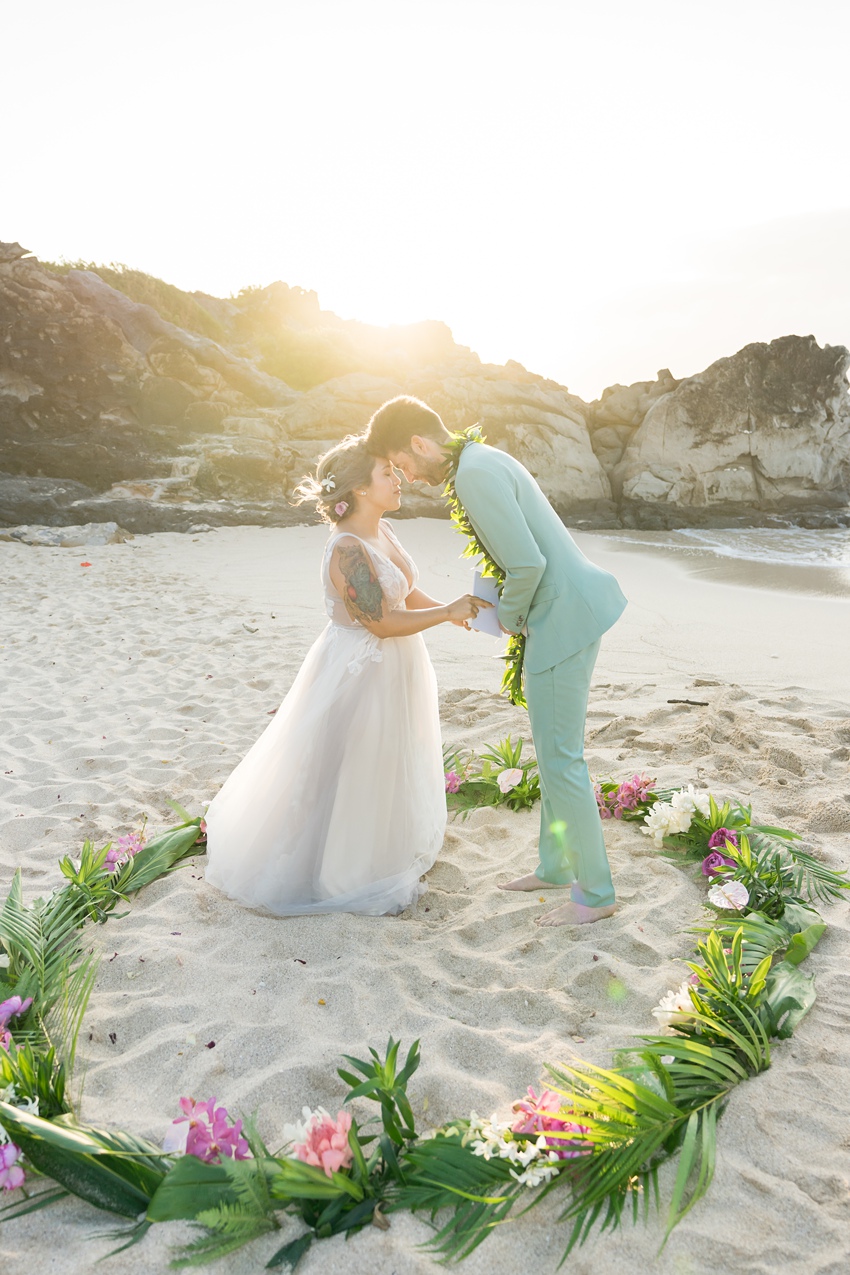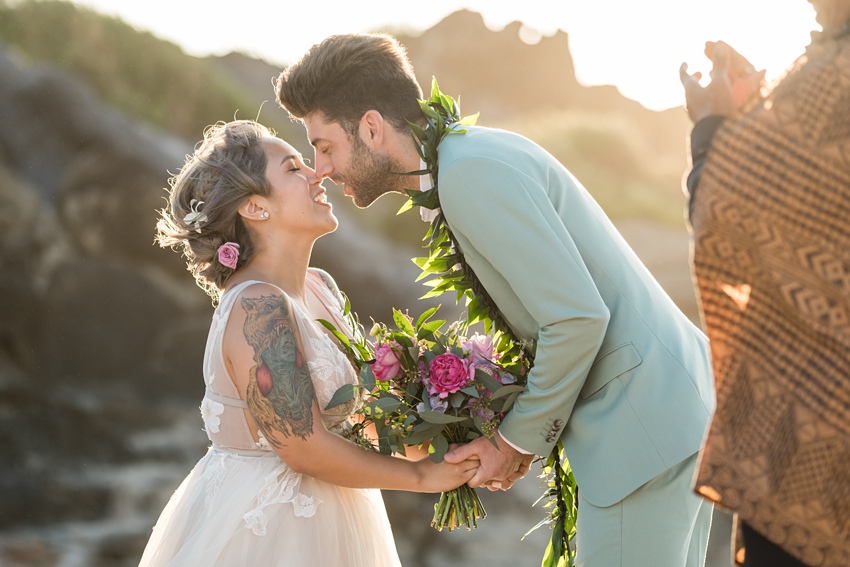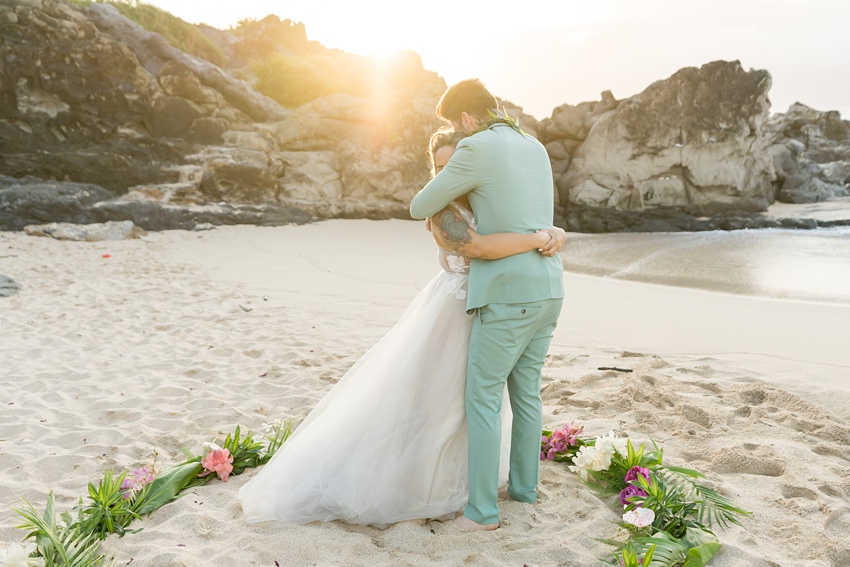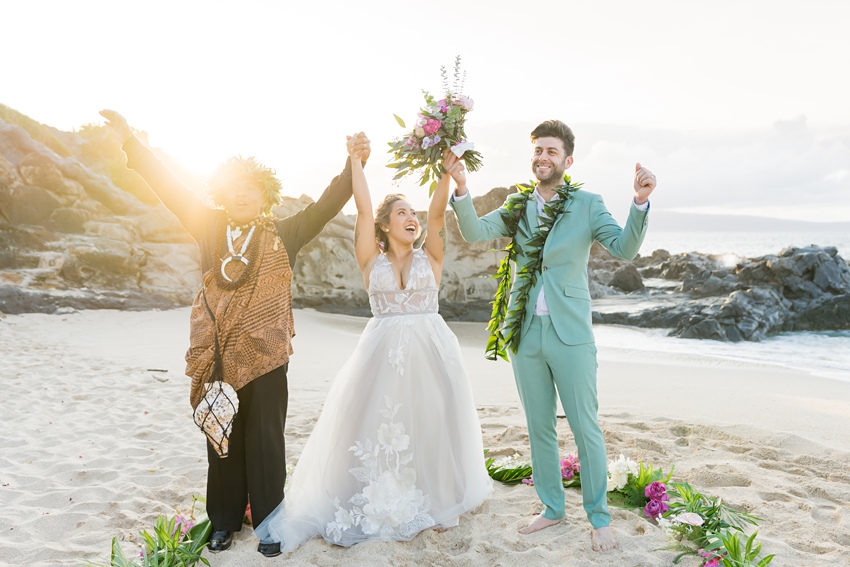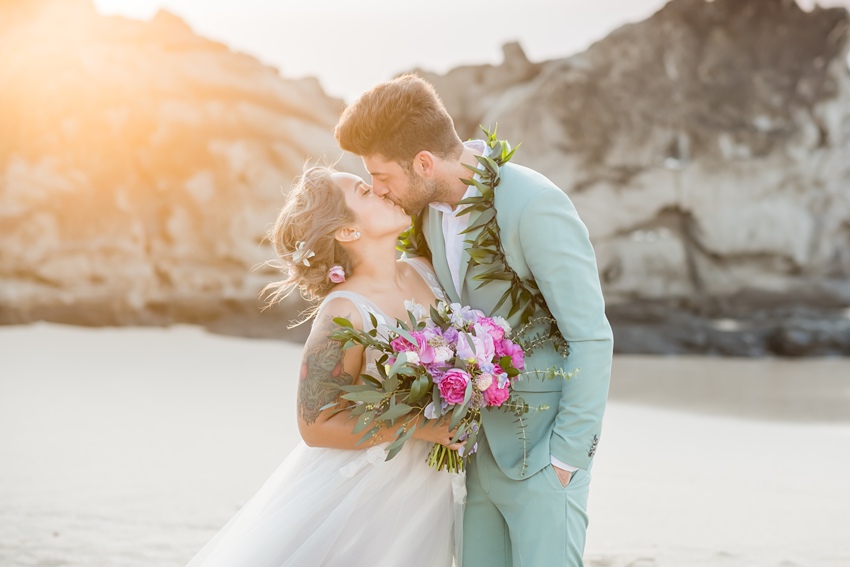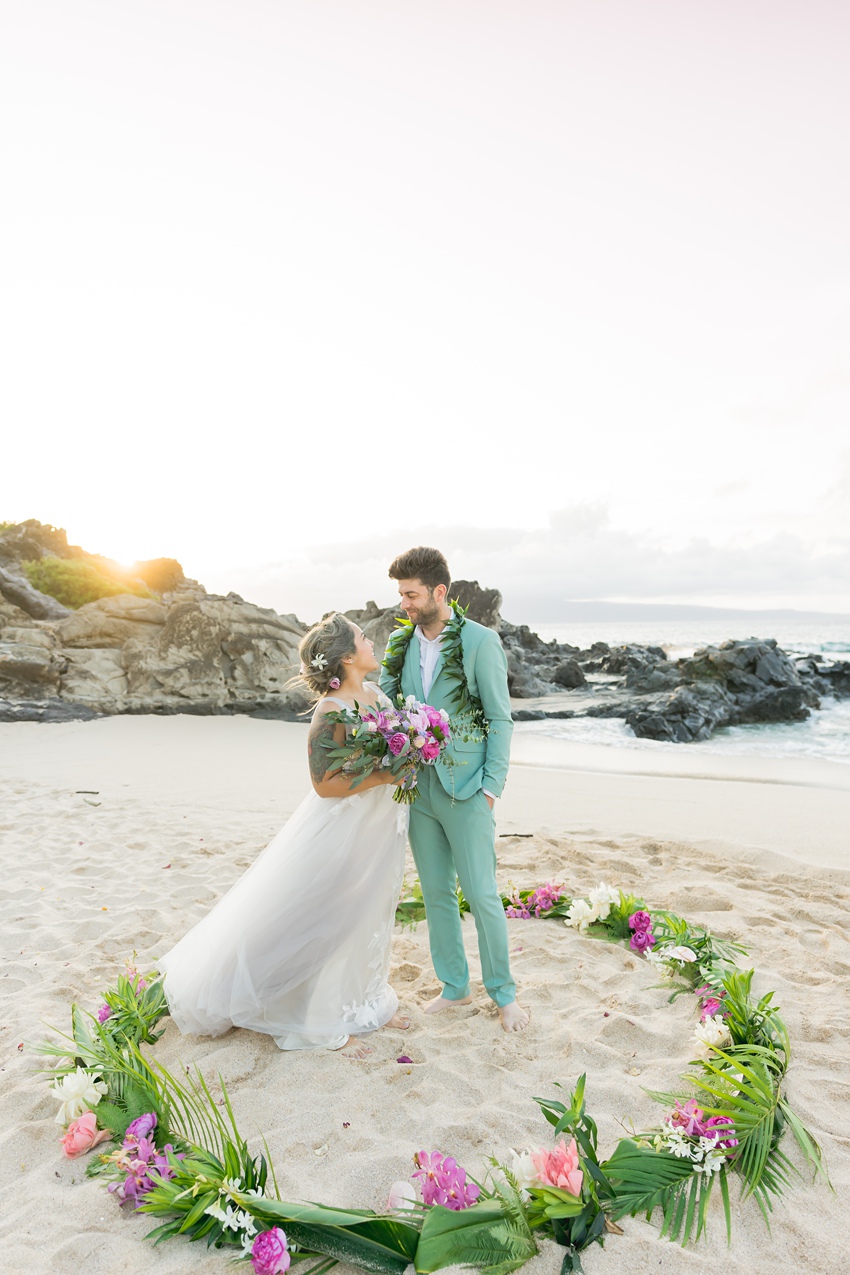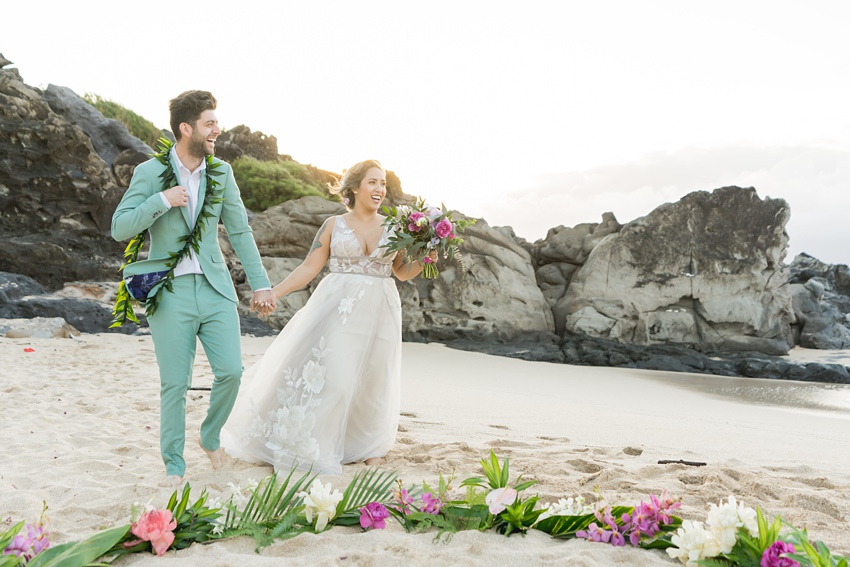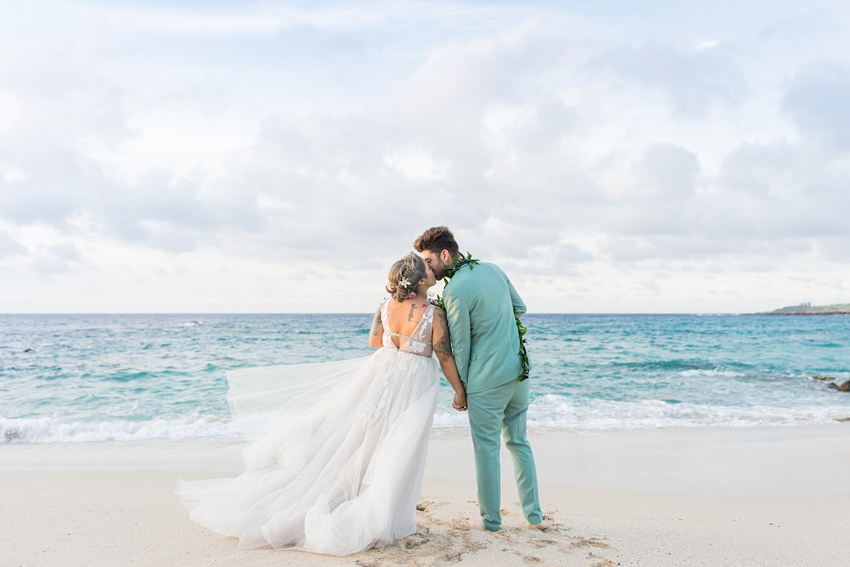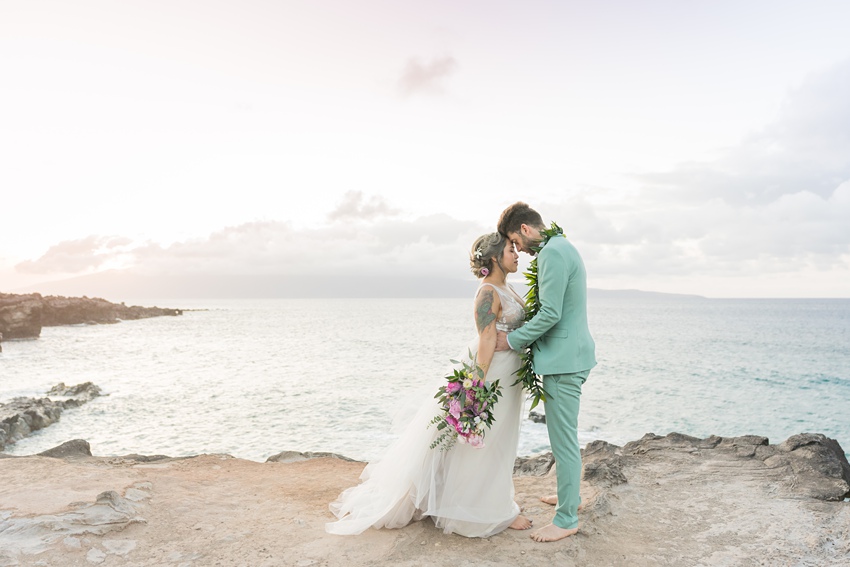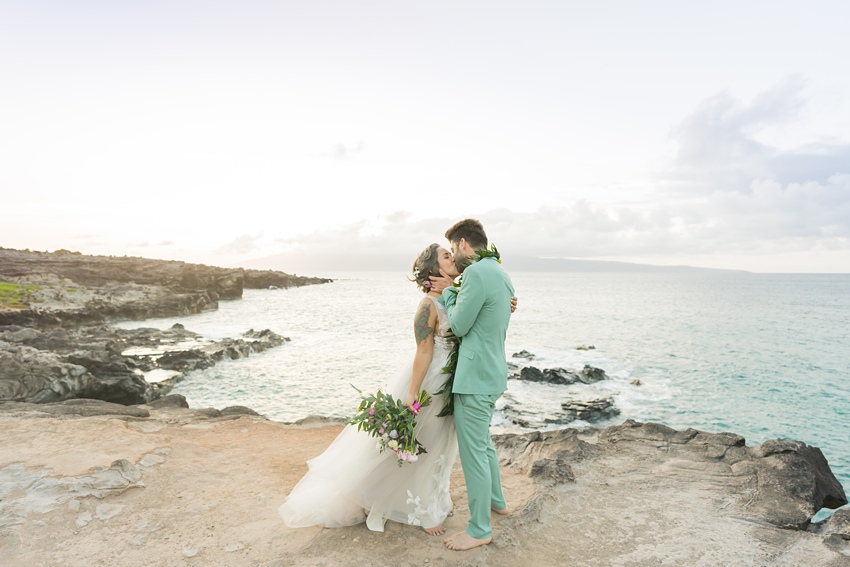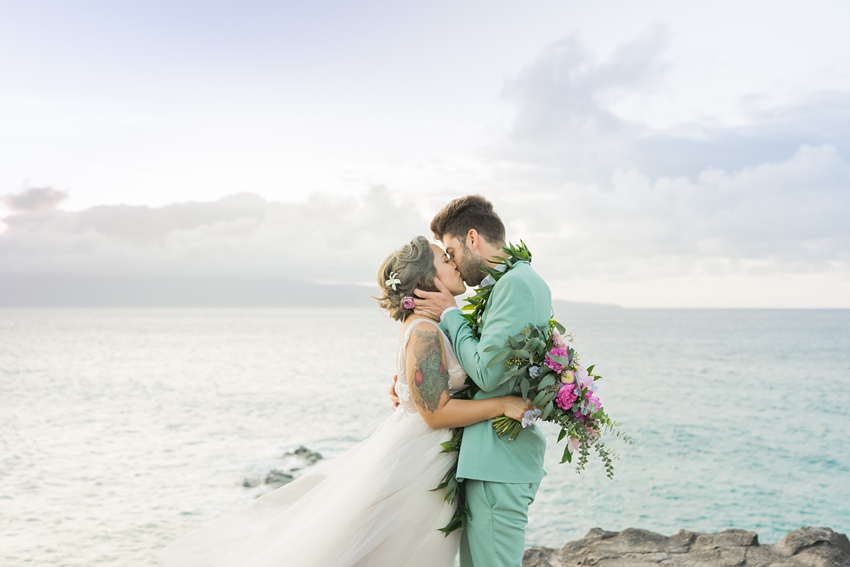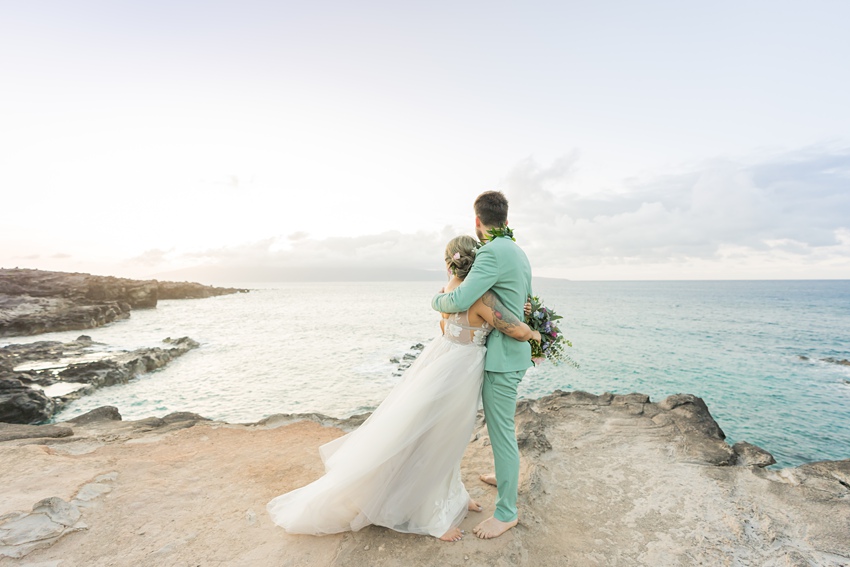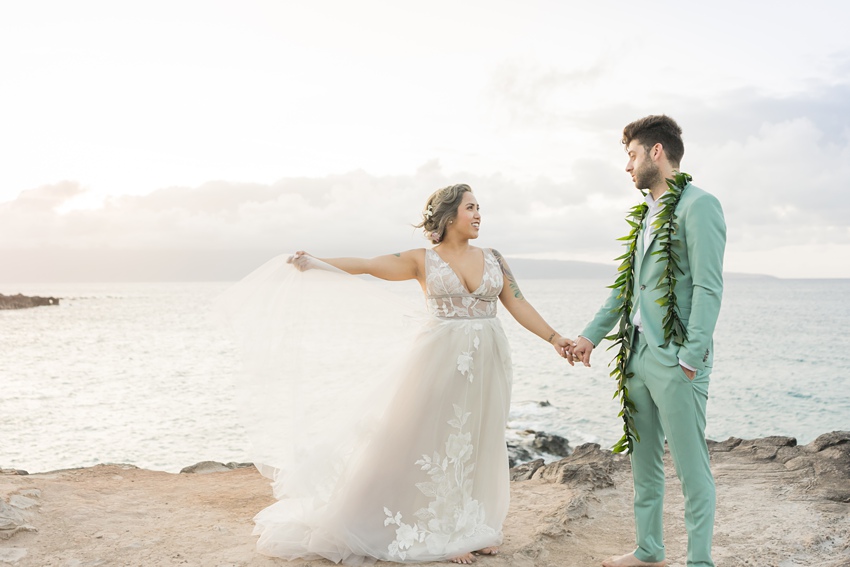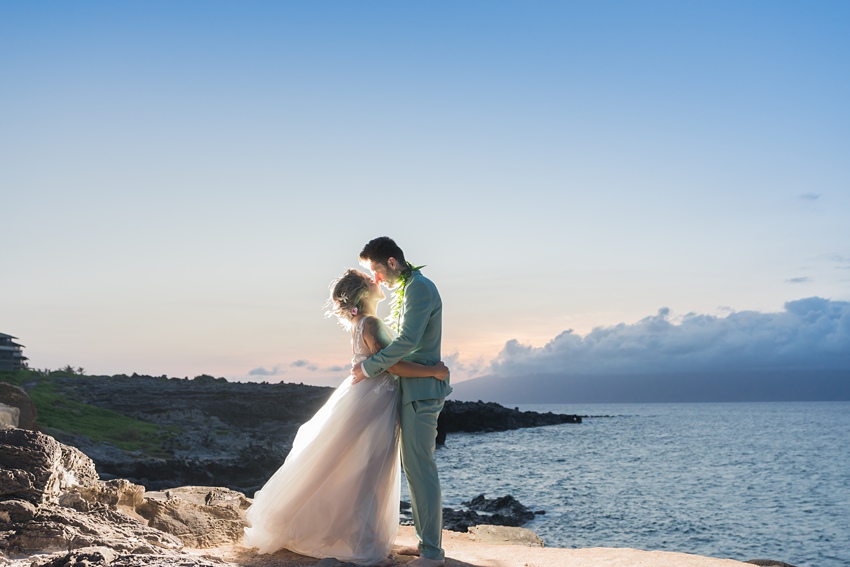 Why did you choose to have a destination wedding in Maui?
Hawaii has always had a special place for us… it's where we got engaged. From then on, we knew Hawaii had to be the place for us to tie the knot.
How many people attended your destination wedding?
Just us and a close friend of ours.
What was your favorite wedding detail?
Everything was perfect. I don't know if I would have changed anything. The attention to detail from our photographer to our wedding coordinator, to the flowers, were just on par with everything I had dreamed of.
What was the most memorable part of your wedding day?
Everything was so calming. I just remember having a sense of ease but when it came time to see my future husband walking down the "aisle" I was an emotional wreck. It was one of the happiest moments of my life.
What was your favorite part of having a destination wedding?
Being in a tropical destination truly is magical in itself. The sun and warmth with the palm trees swaying and the ocean waves crashing is so beautiful. It's so hard to explain how enchanting it all becomes.
What was the biggest challenge in planning your destination wedding in Maui?
Not really knowing the vendors was somewhat of a challenge, but once we got our wedding coordinator, Lorrie from Intimate Weddings Maui, everything seemed to fall into place.
What's your advice to other couples planning a destination wedding?
Finding a coordinator who is a local is a MUST! They know the area and the other vendors better than anyone.
Vendors
Photographer: Karma Hill
Wedding Planner: Intimate Weddings Maui
Bridal Gown: BHLDN
Groom's Attire: Topman
Bridal Shoes: Christian Louboutin
Groom's Shoes: Gucci
Florist: Bella Bloom
Hair & Makeup: Love and Beauty Maui