Jen & John had a simple and elegant destination wedding in Hvar Croatia. Because when you have so much history and natural beauty, you really don't need much else. I absolutely love every detail of this wedding – from the crisp white decor with hints of greenery to the venue's historic architecture. If you've been dreaming of a destination wedding in Croatia, you'll find tons of inspiration in these gorgeous photos by Iva & Vedran Weddings.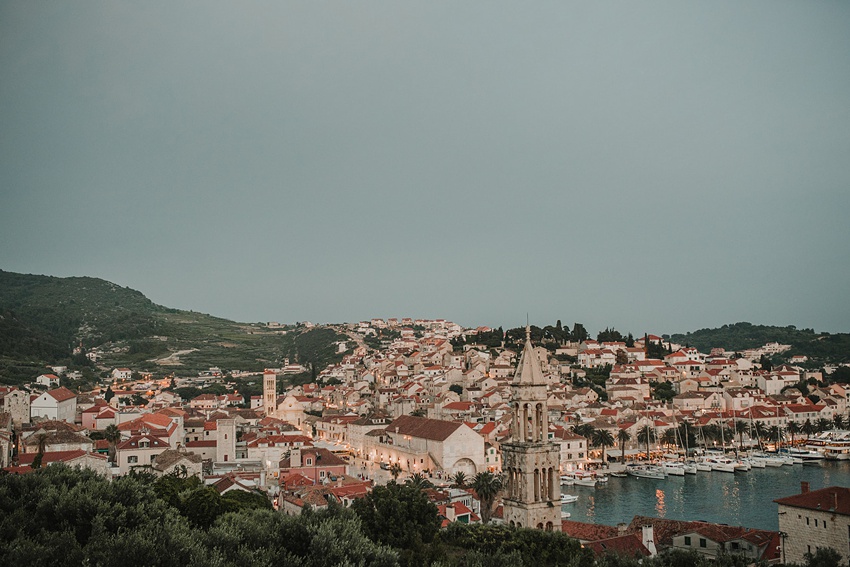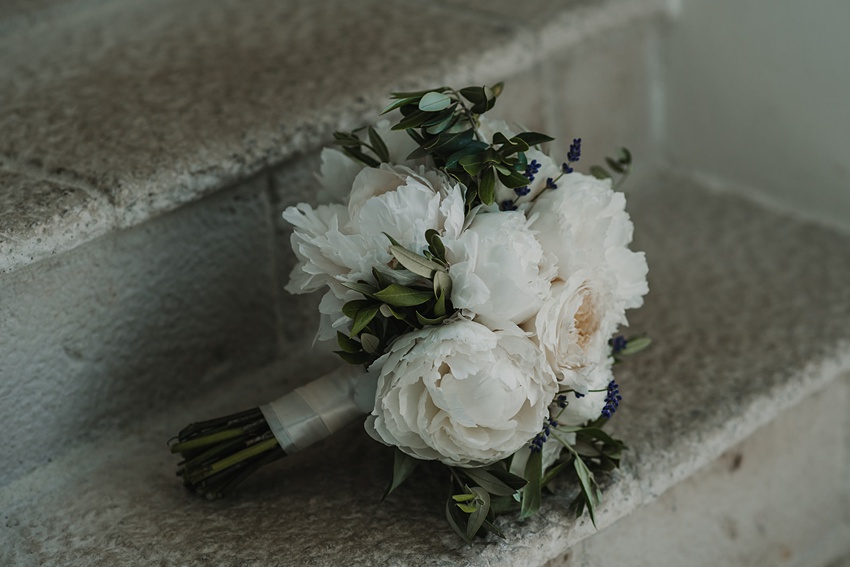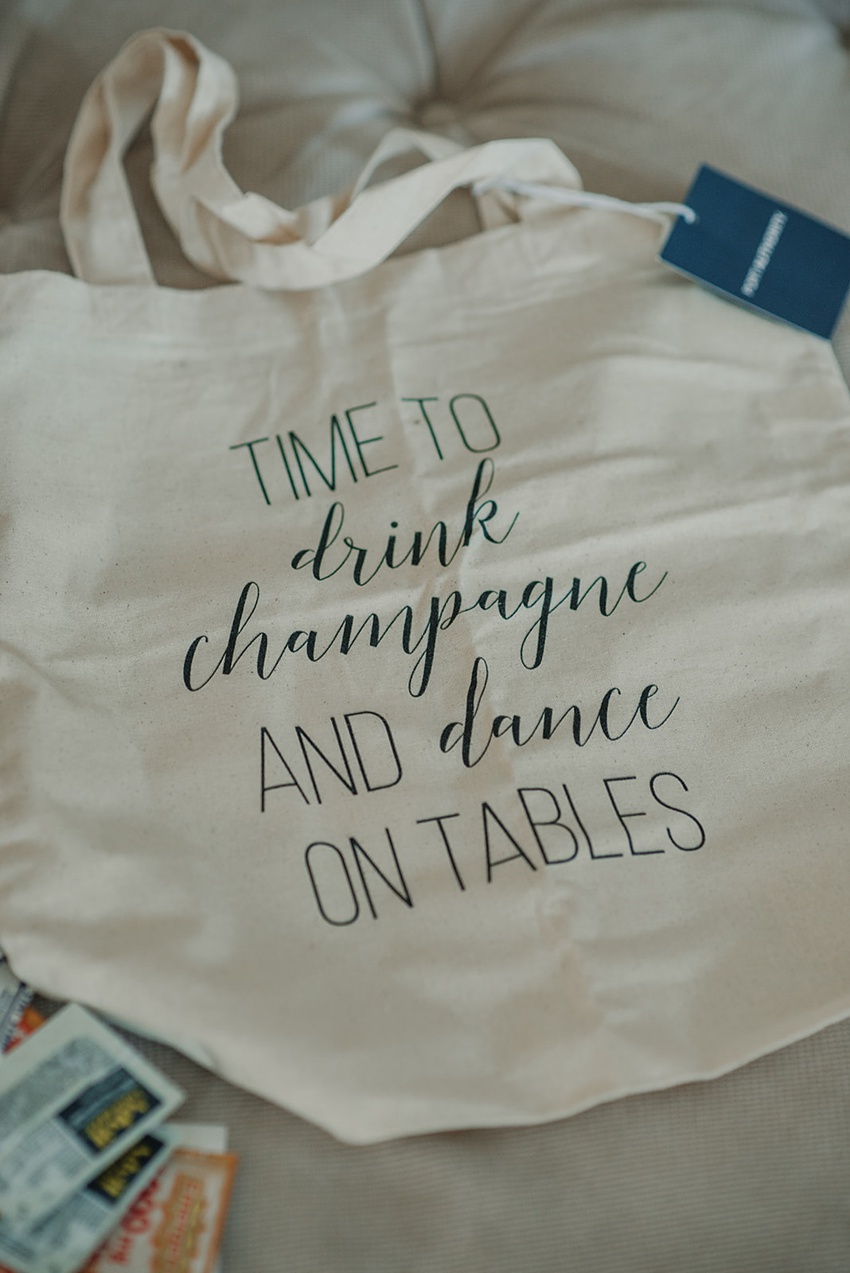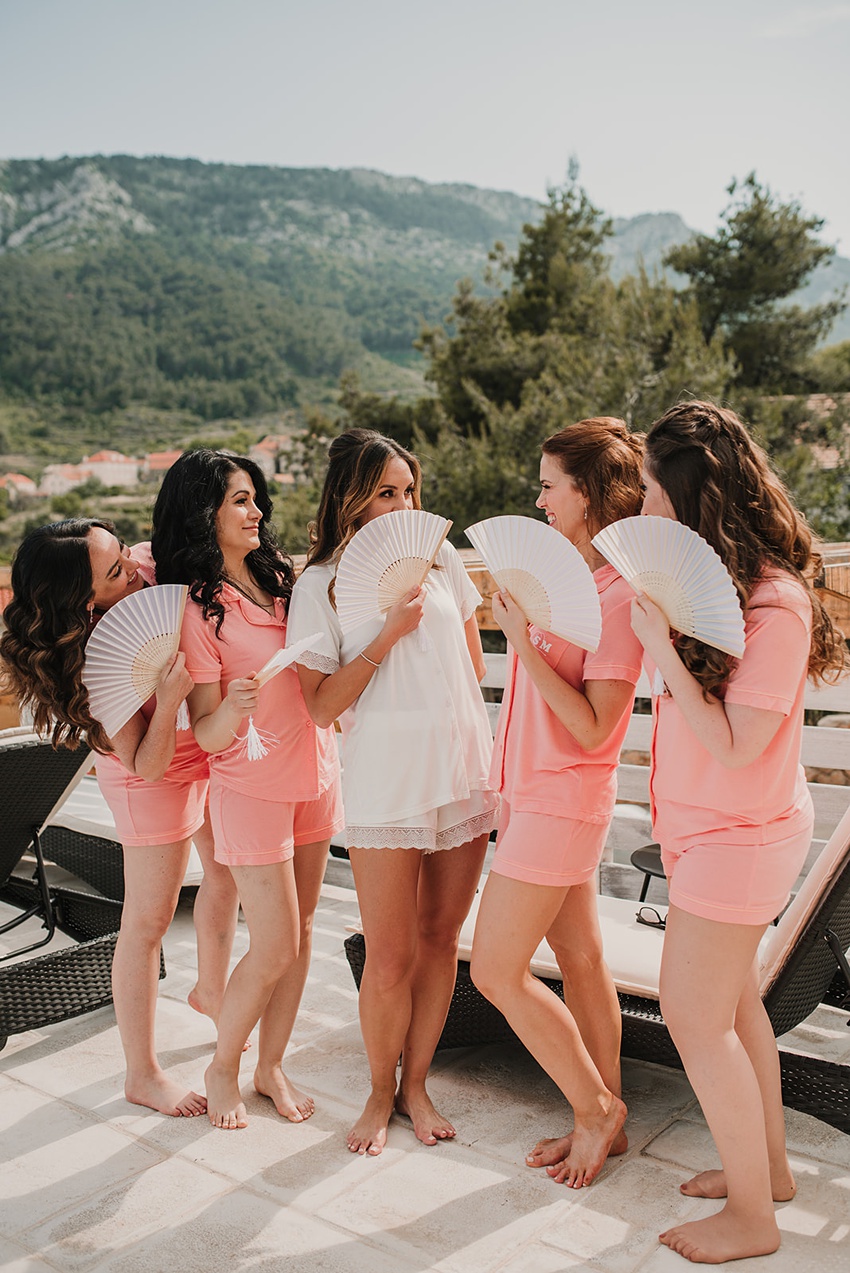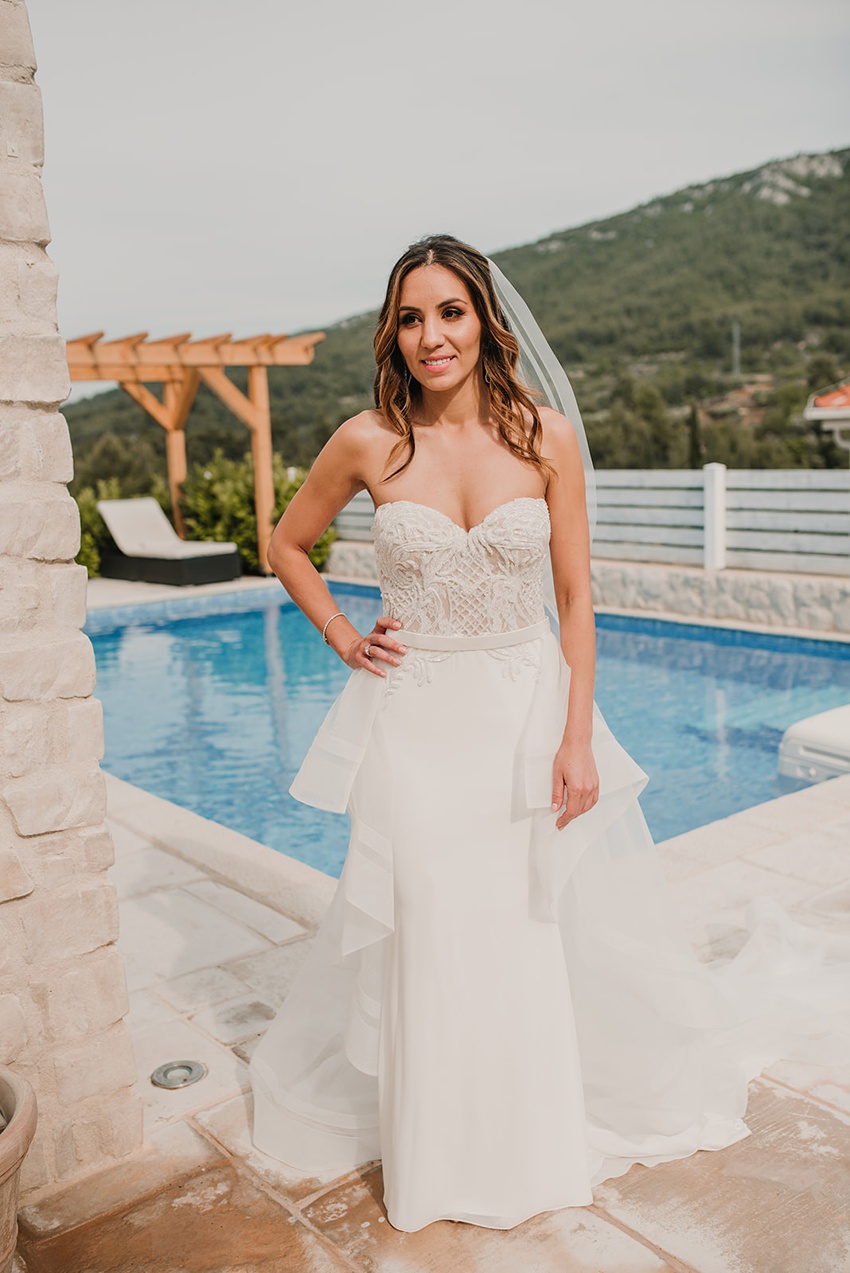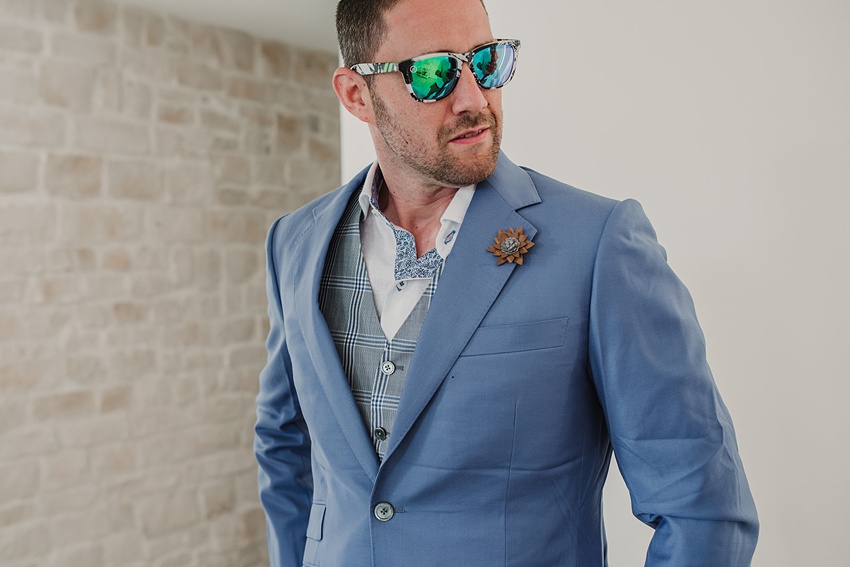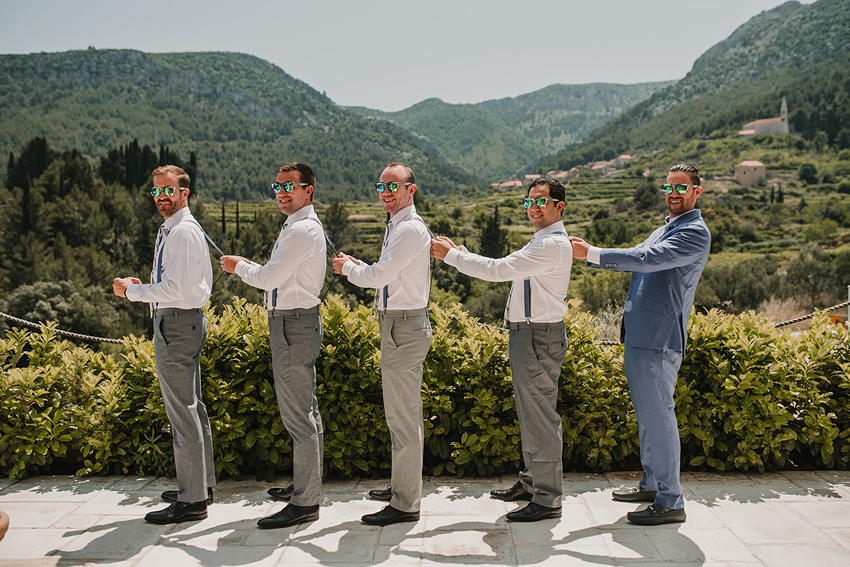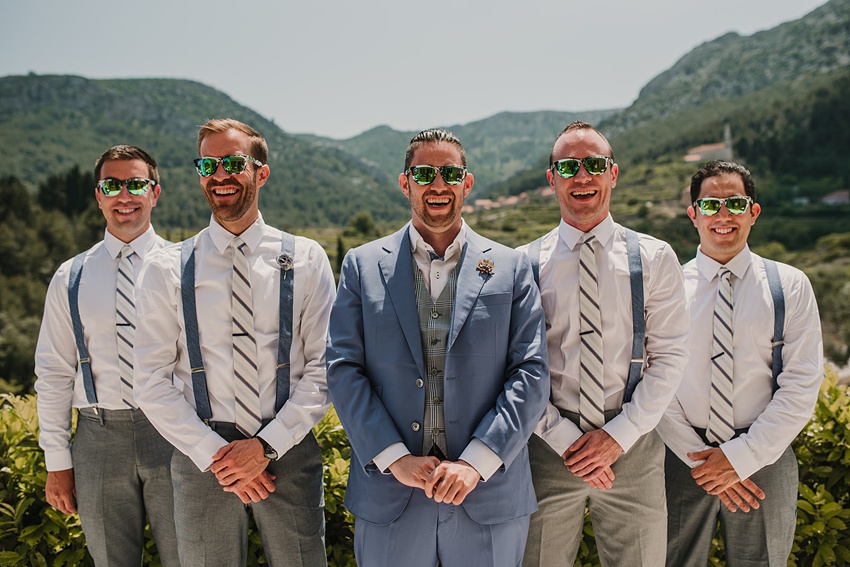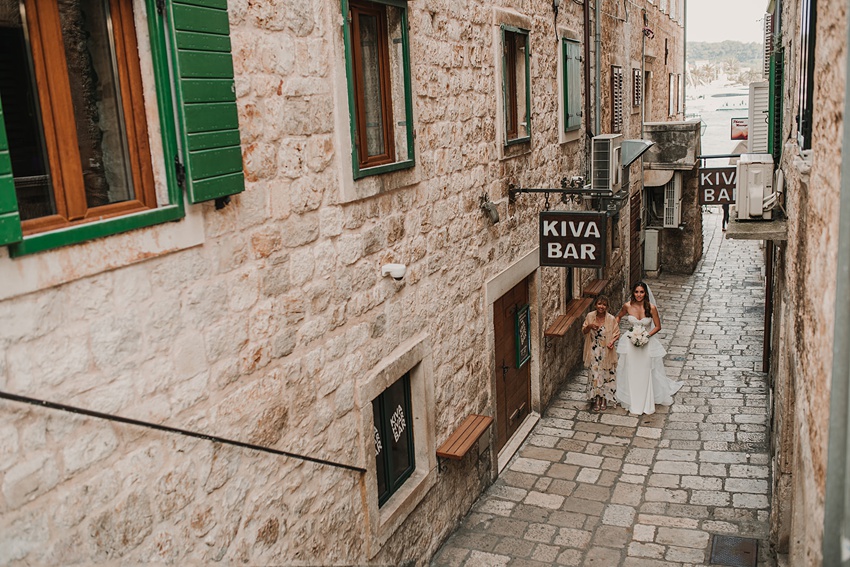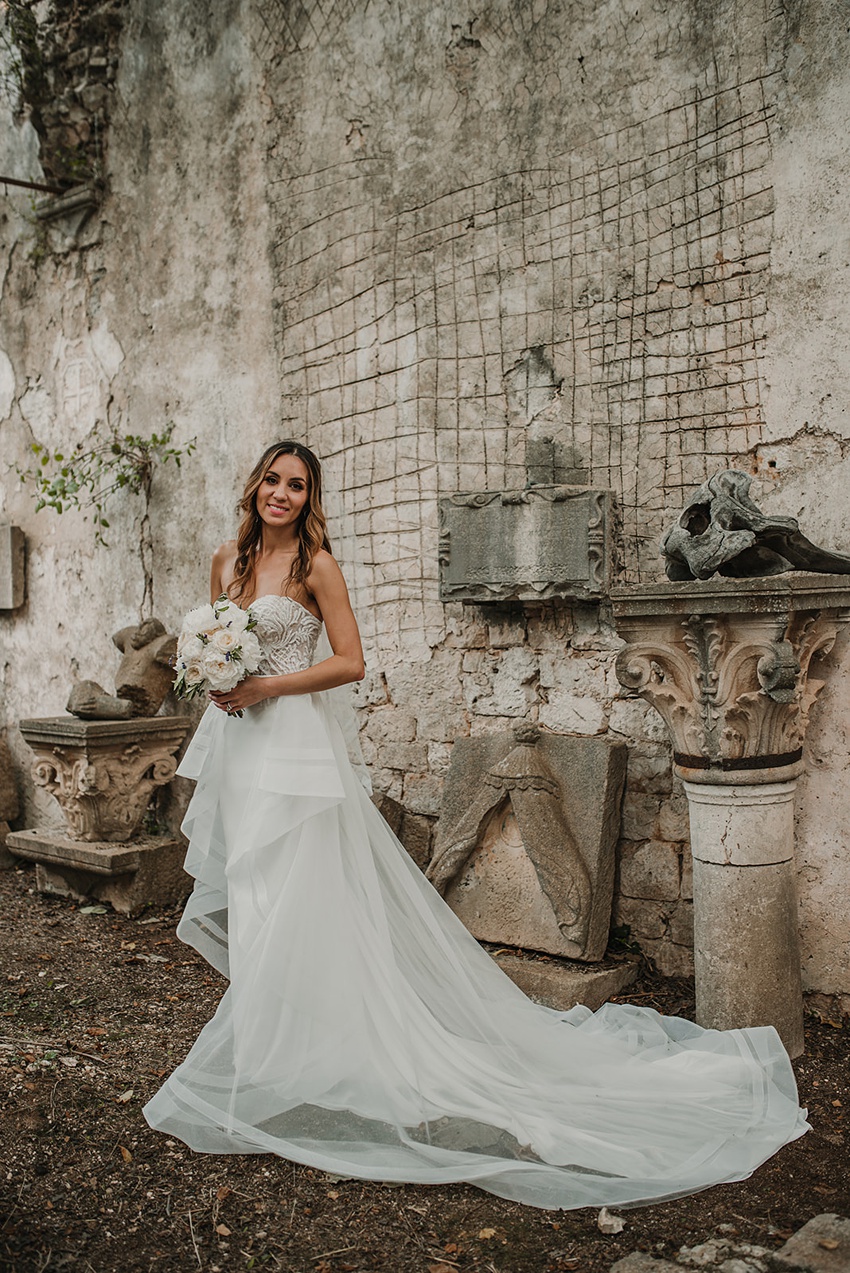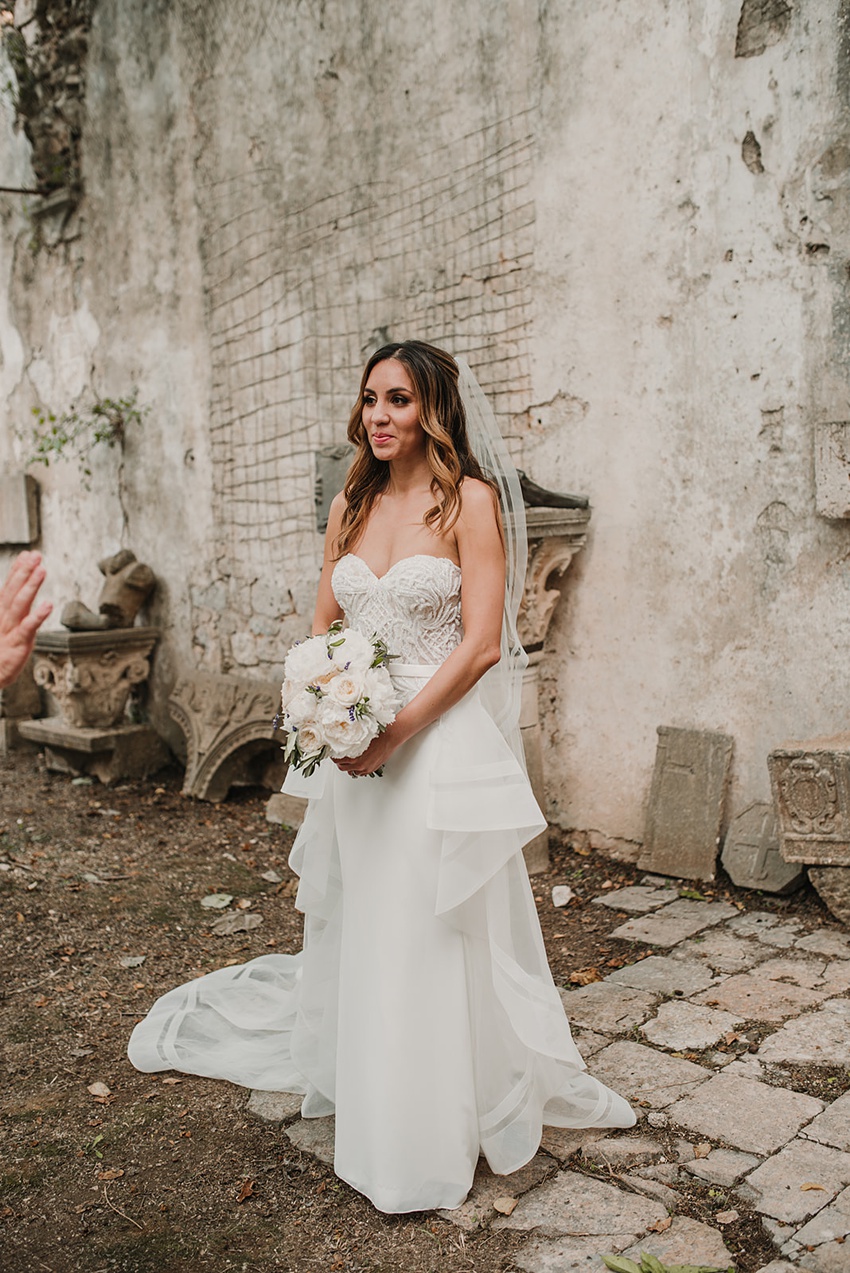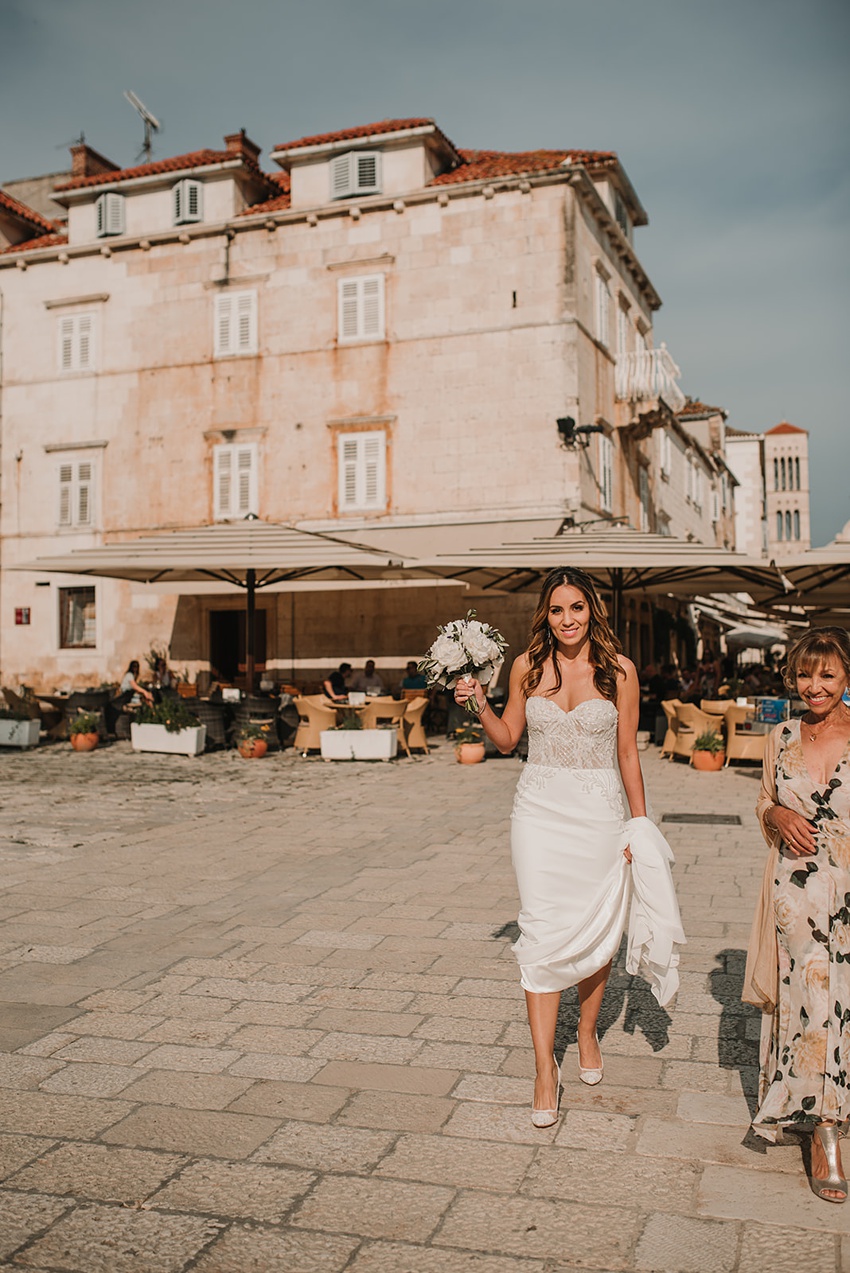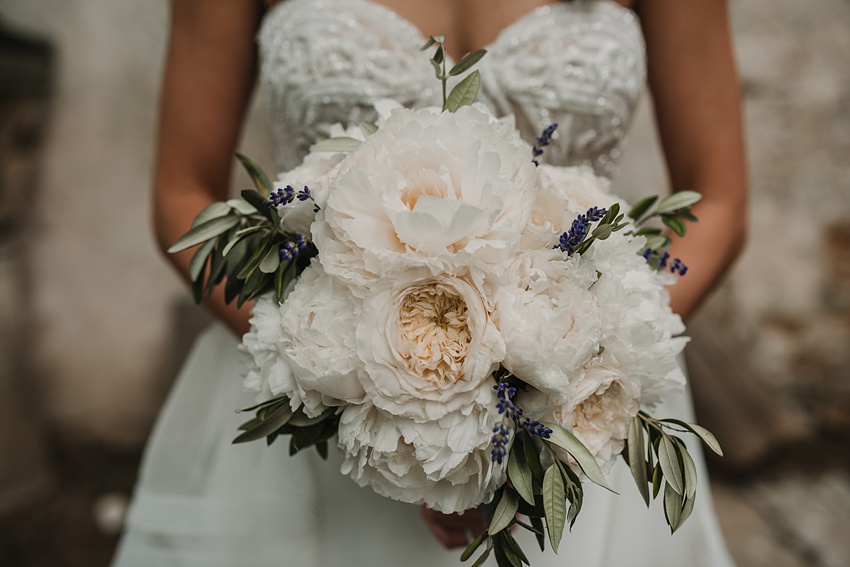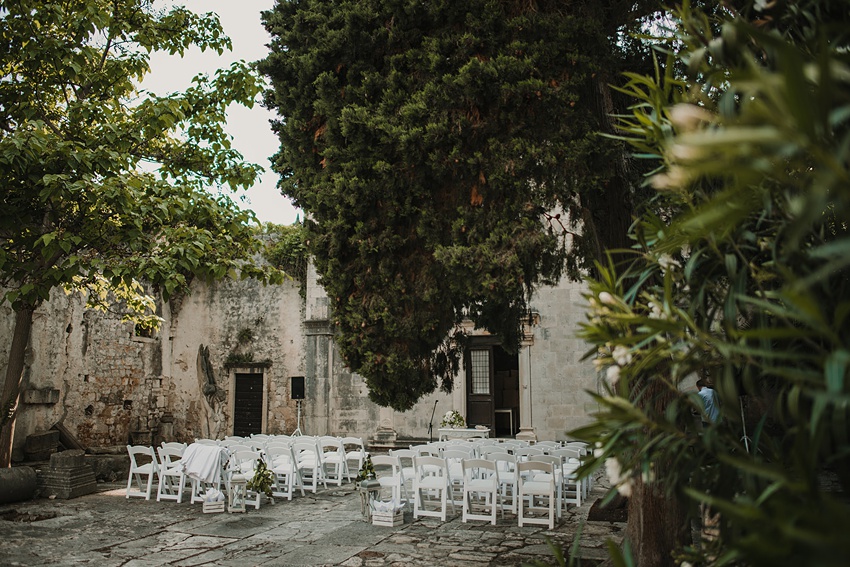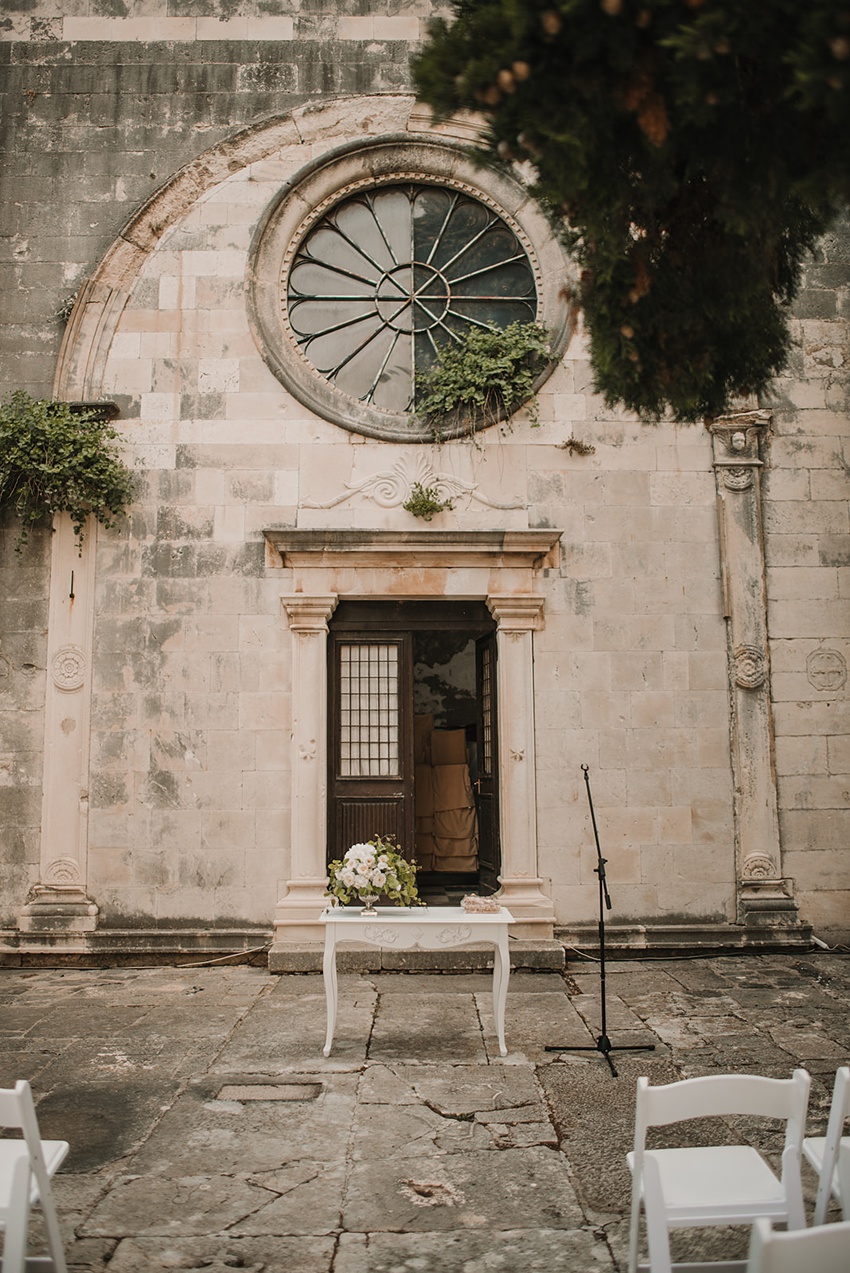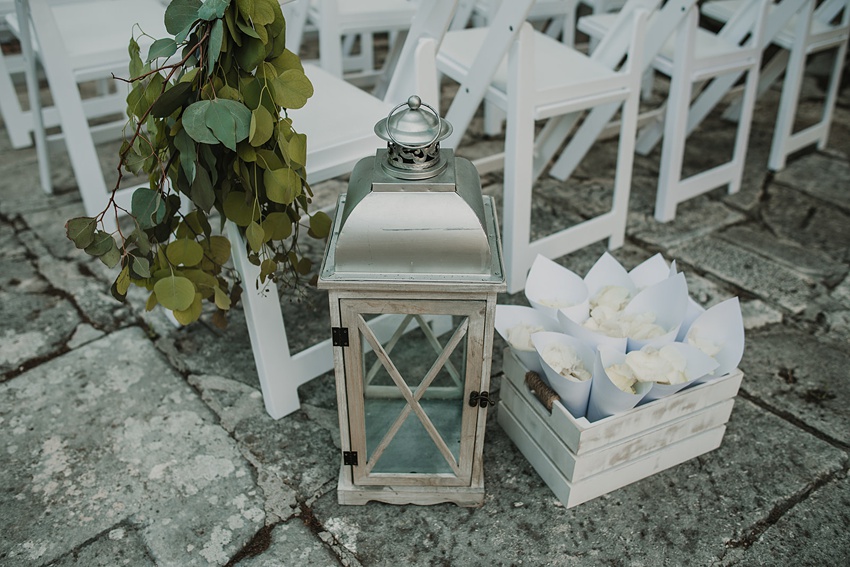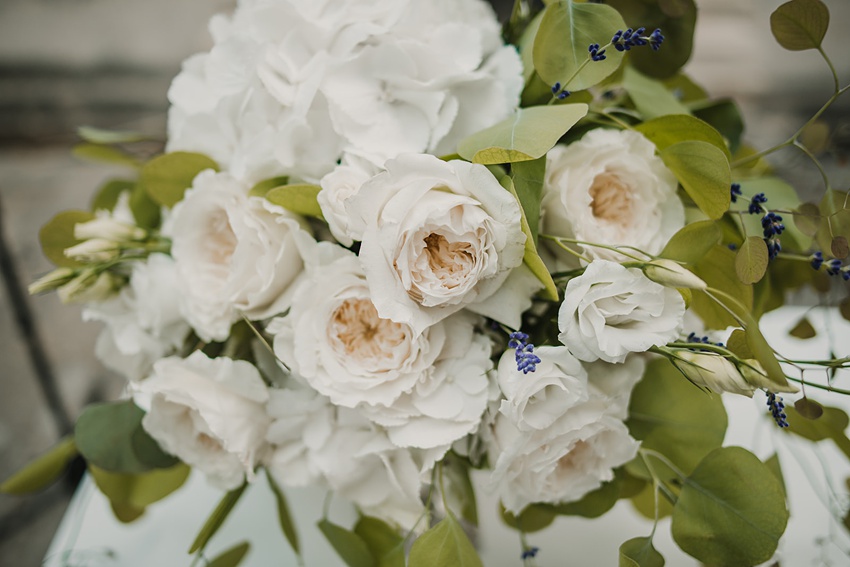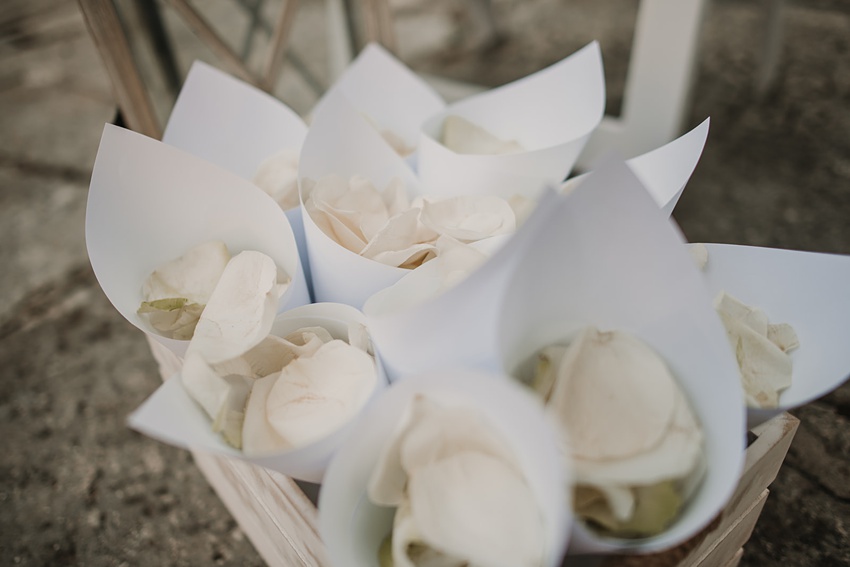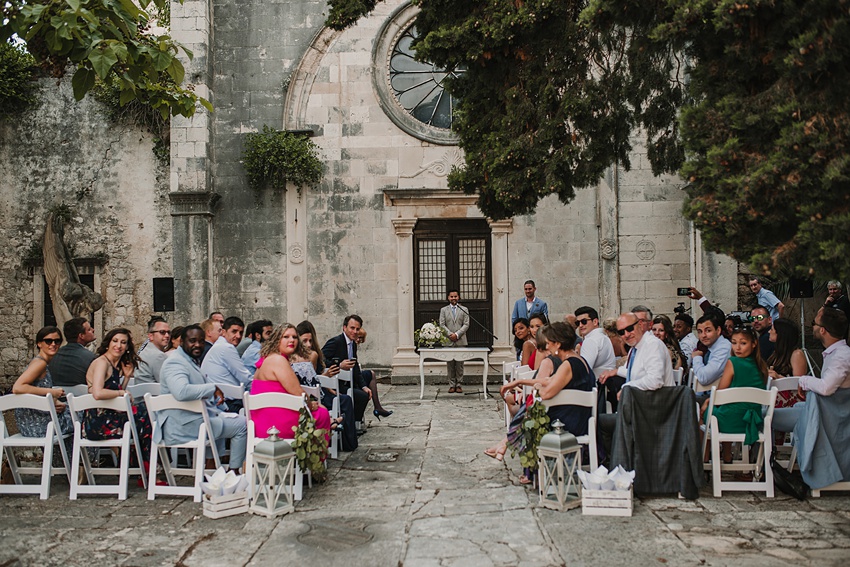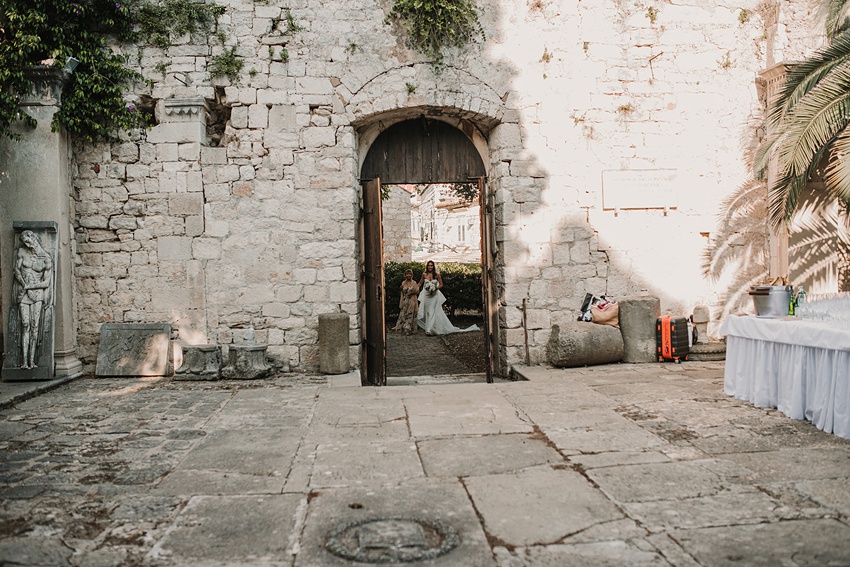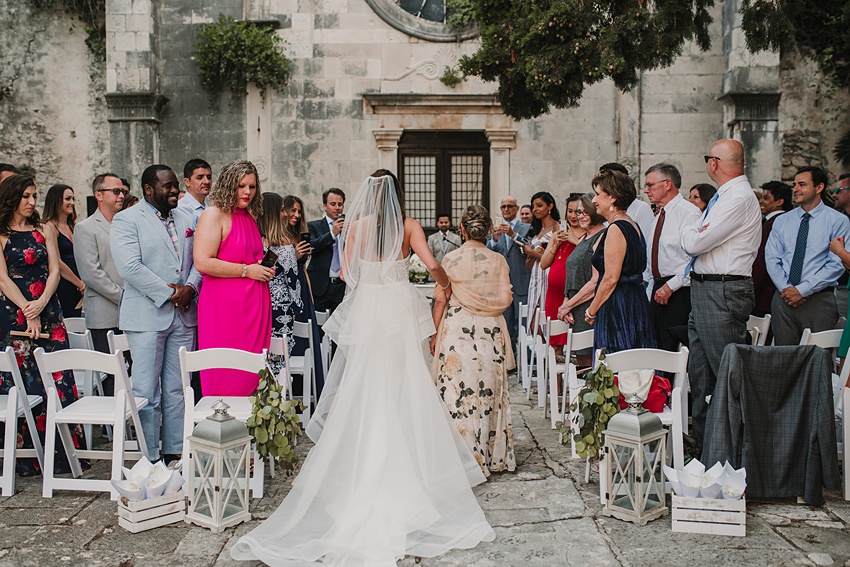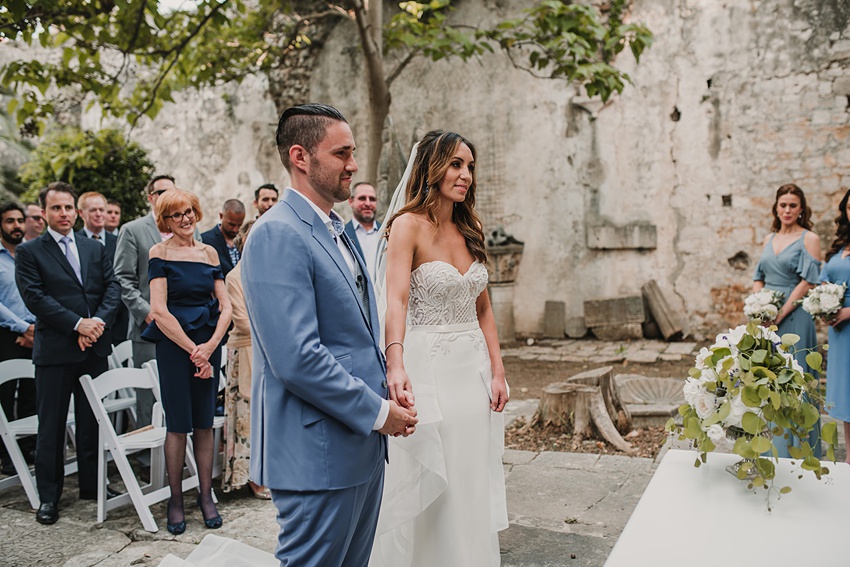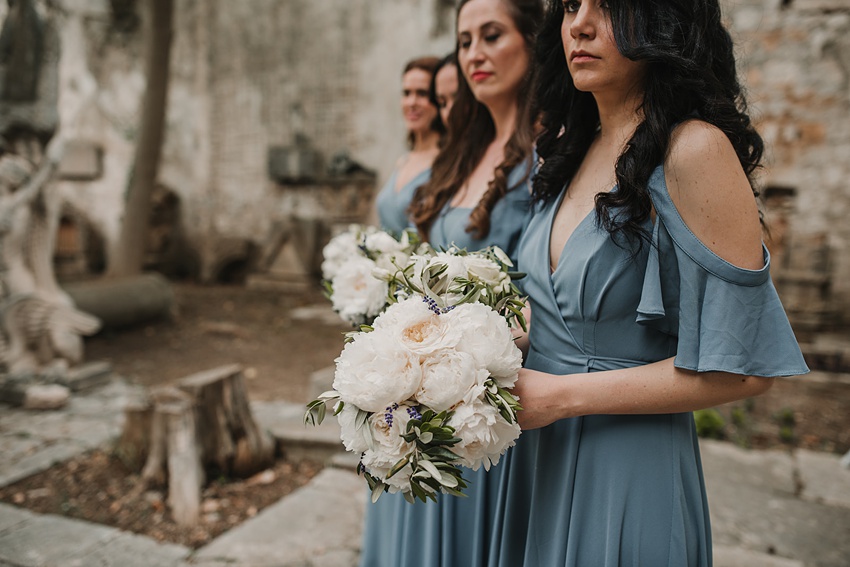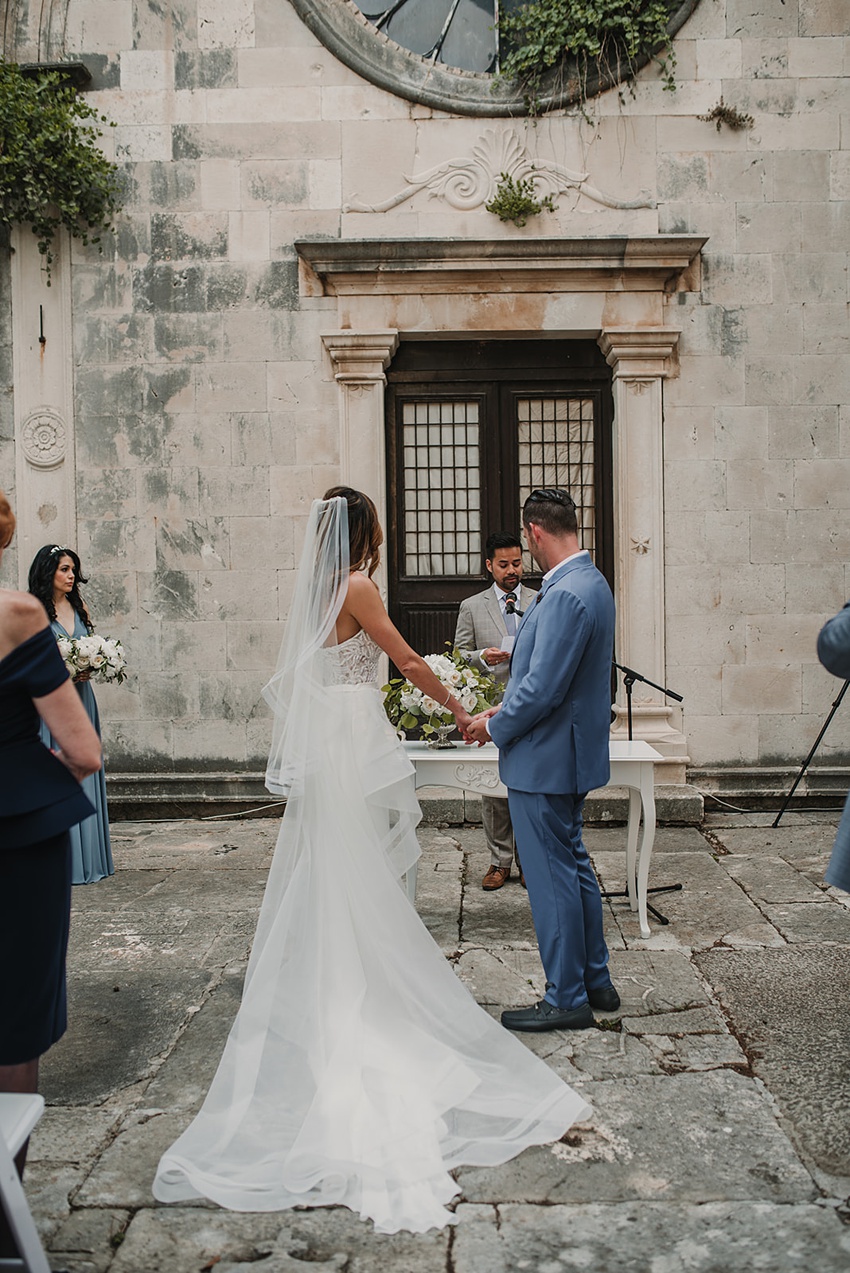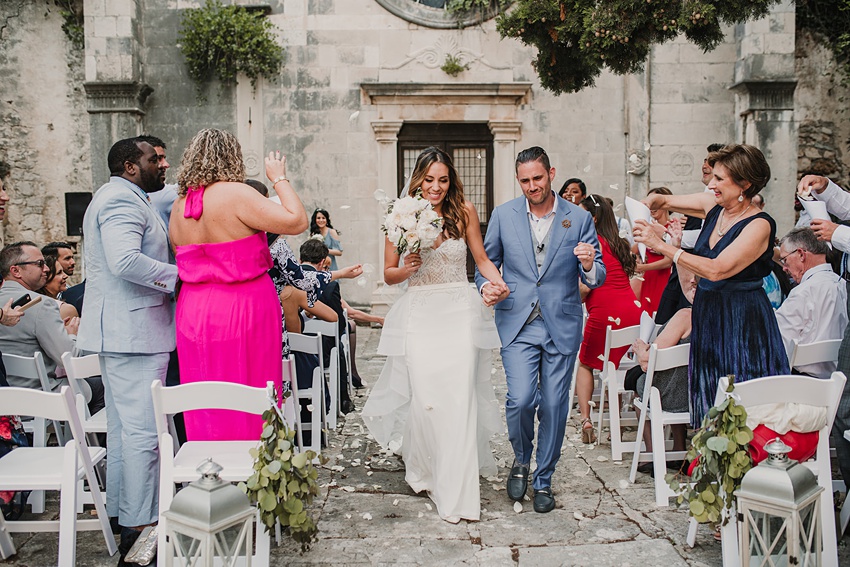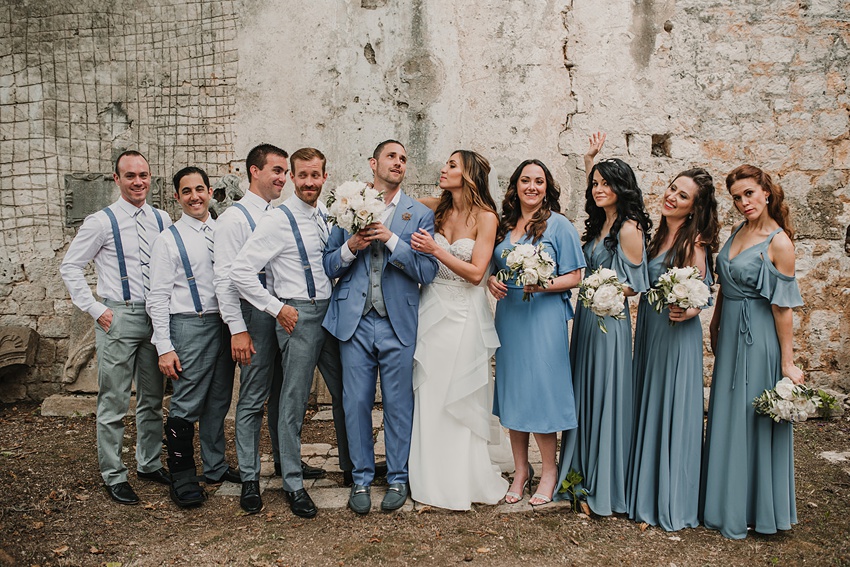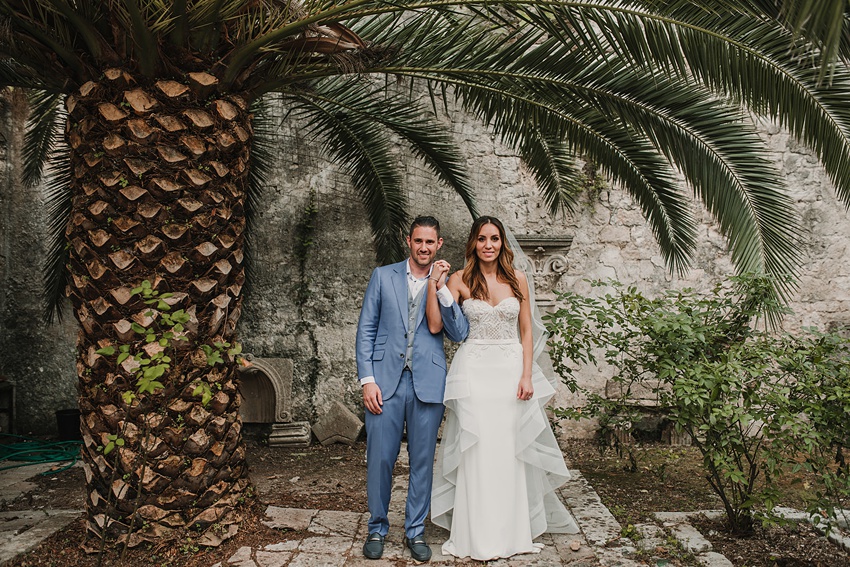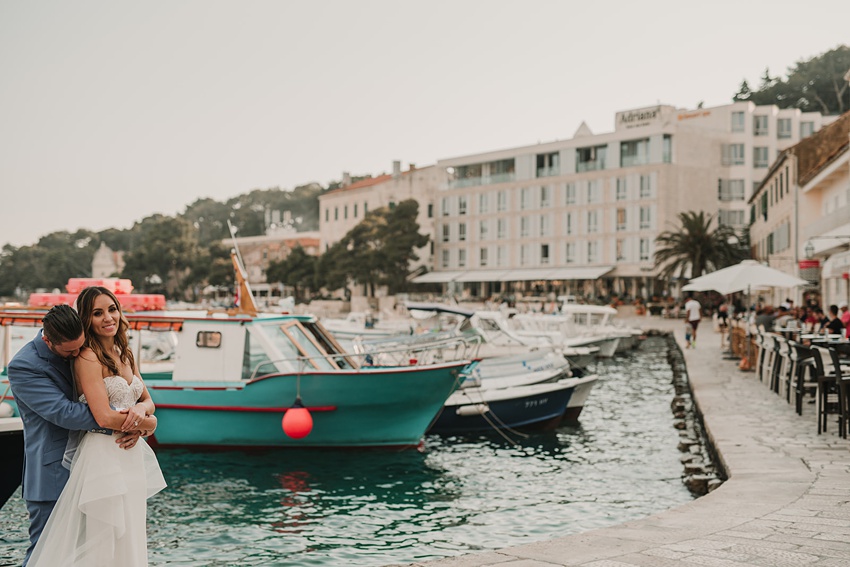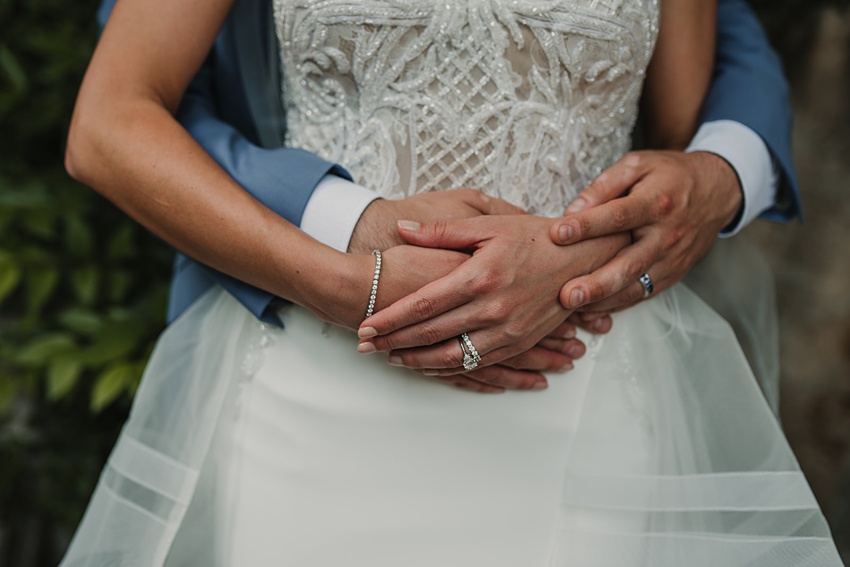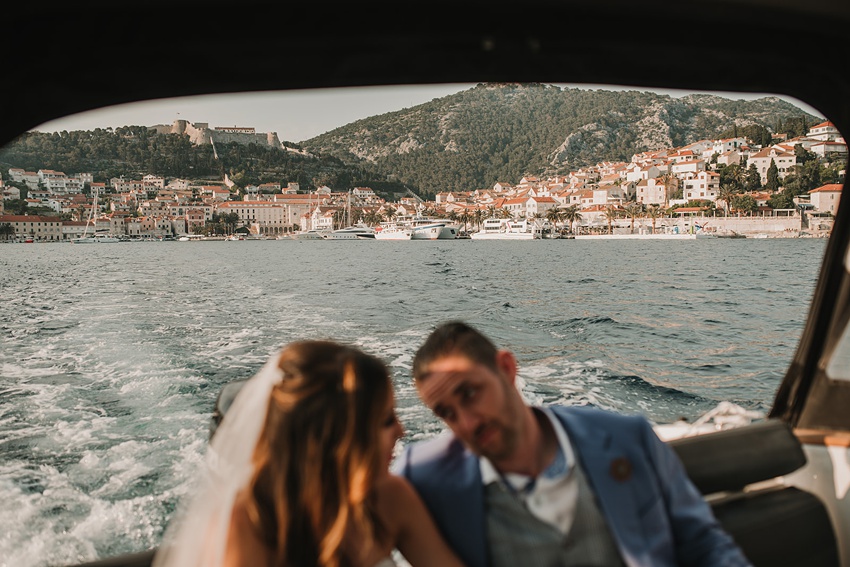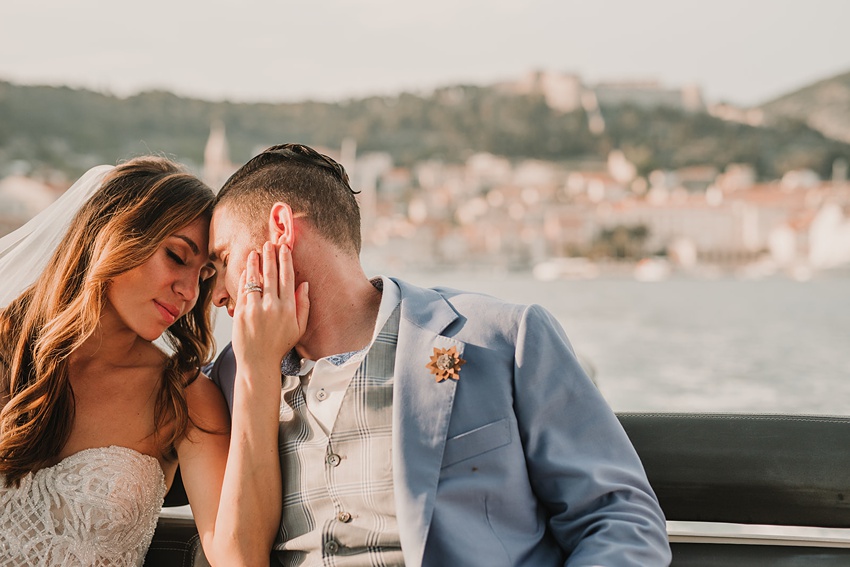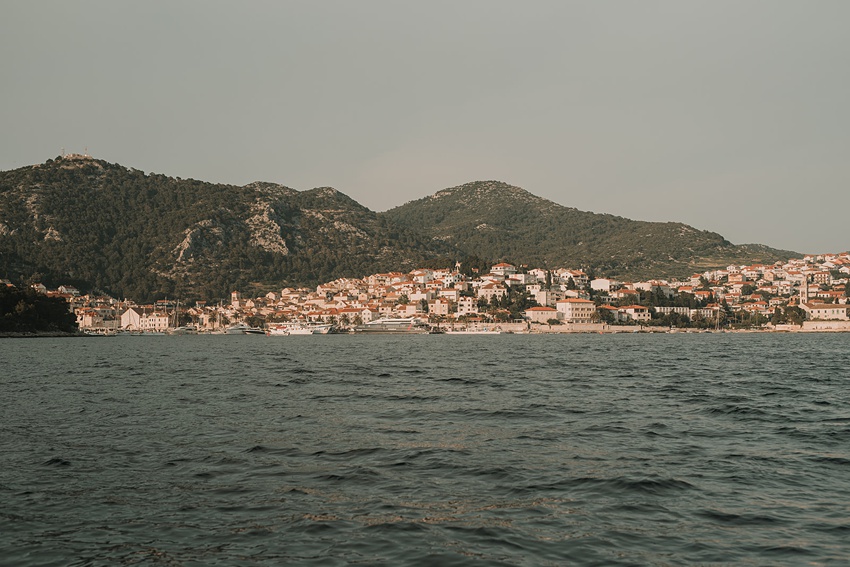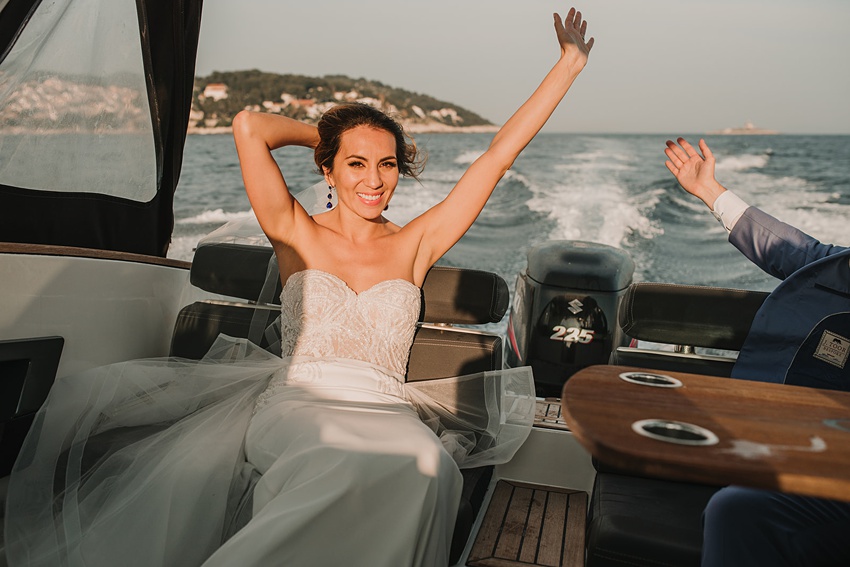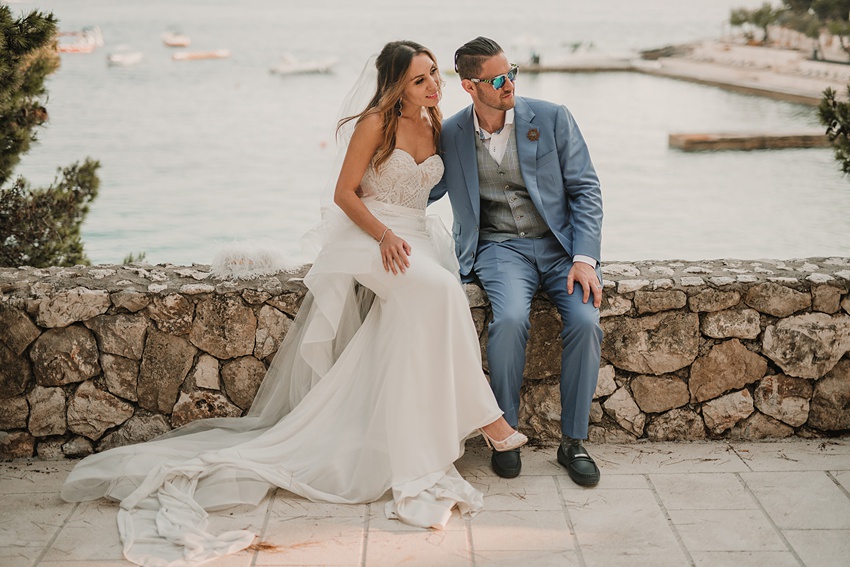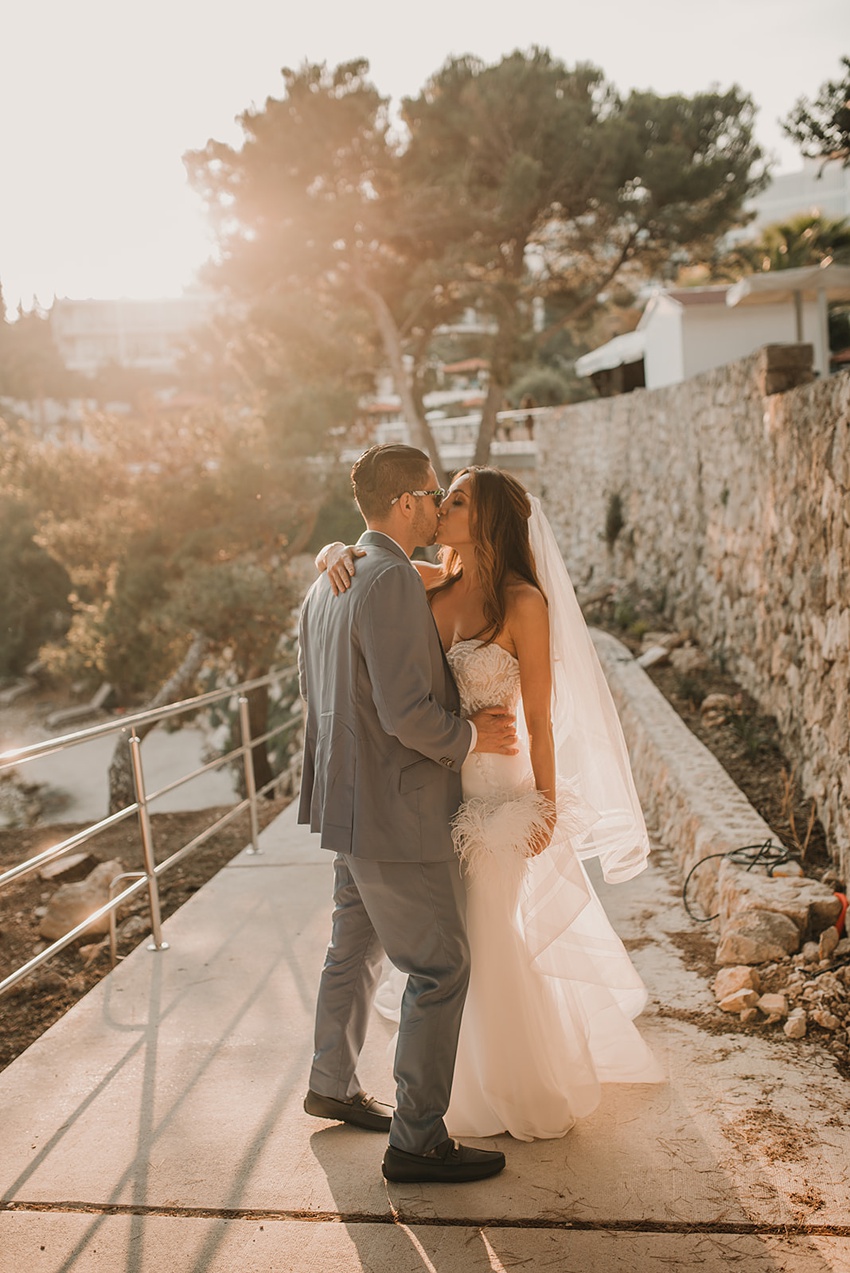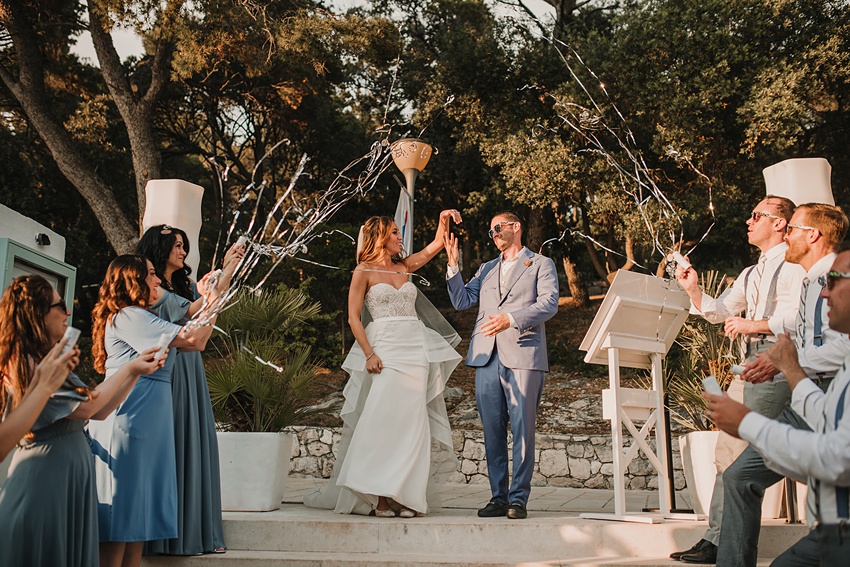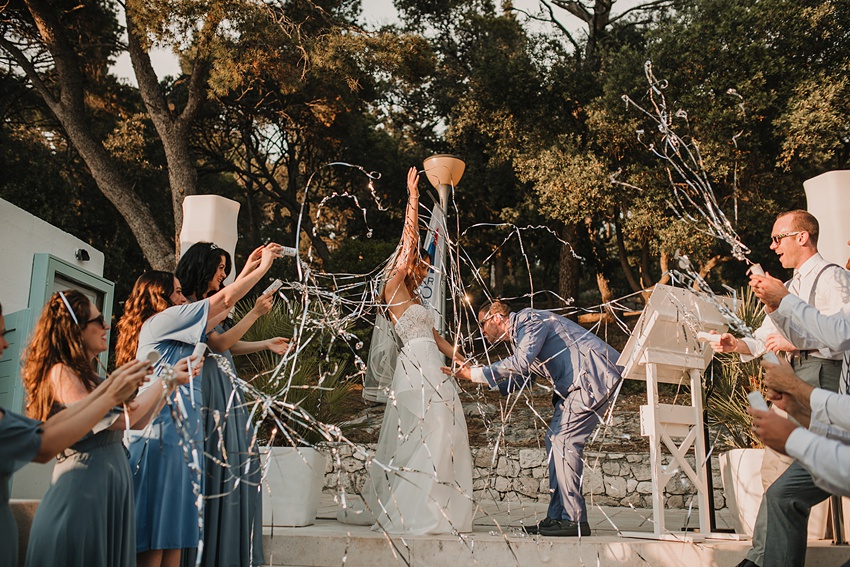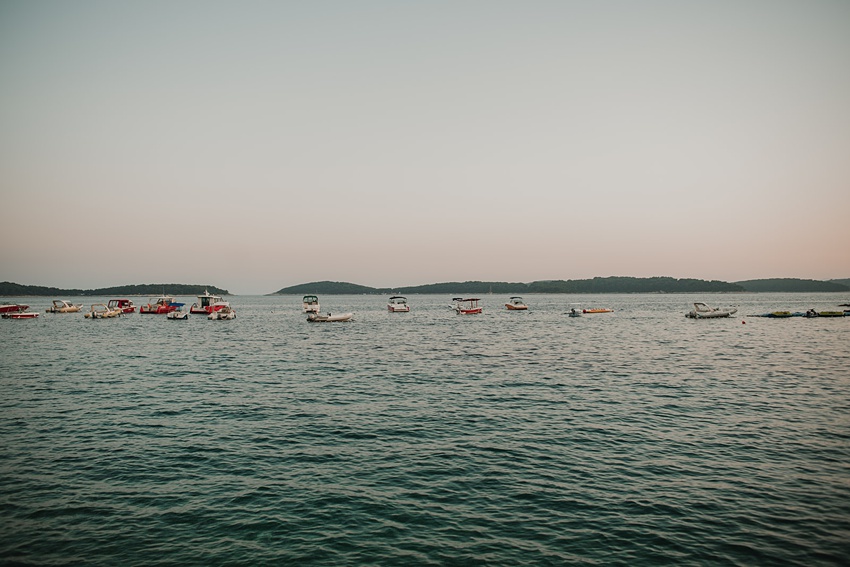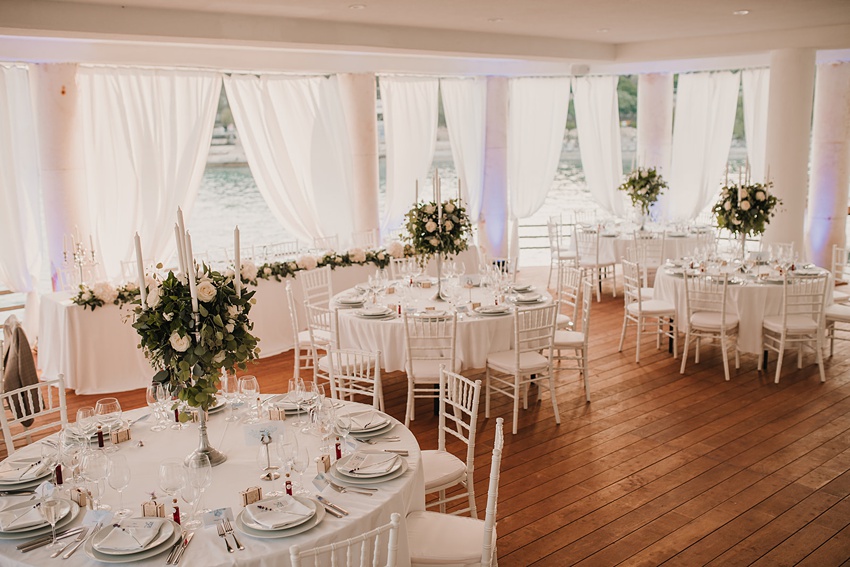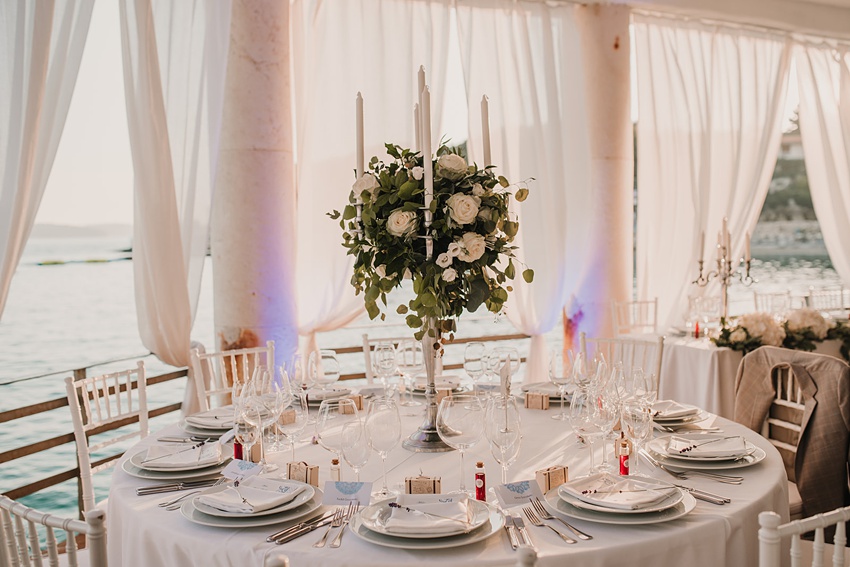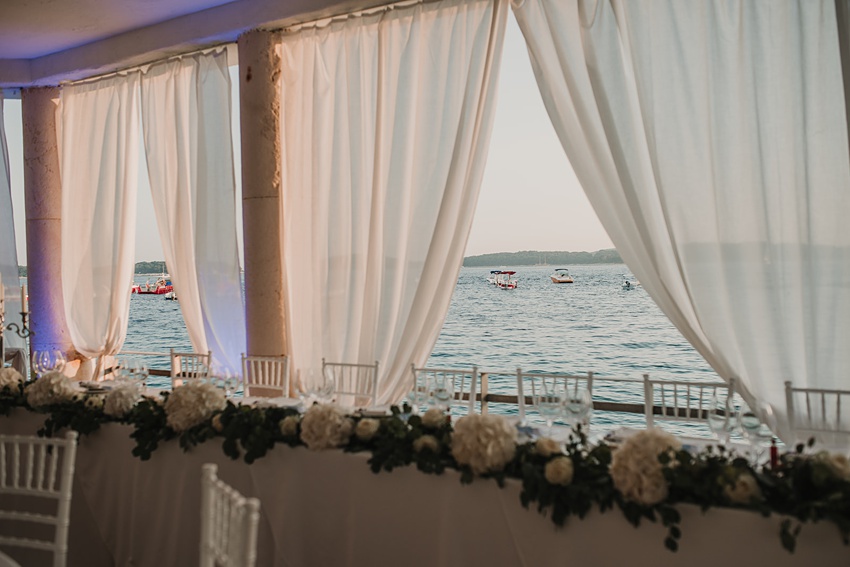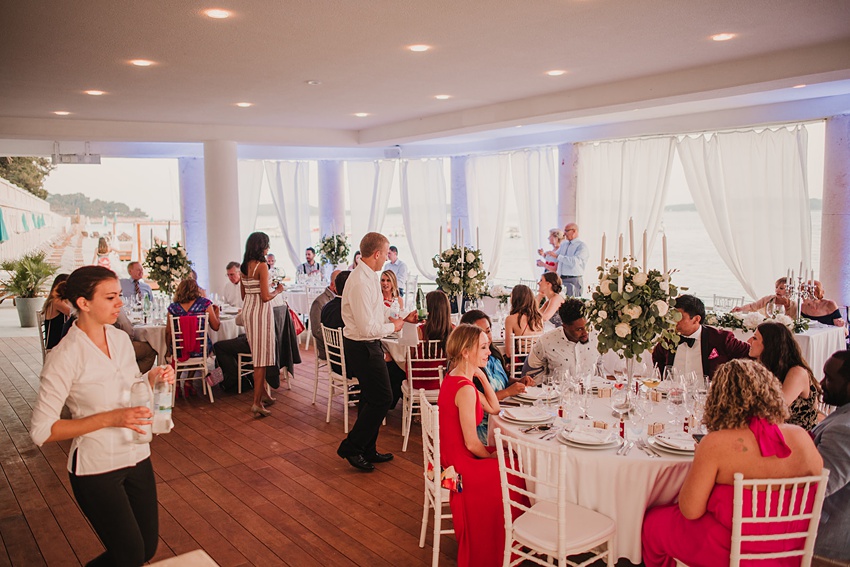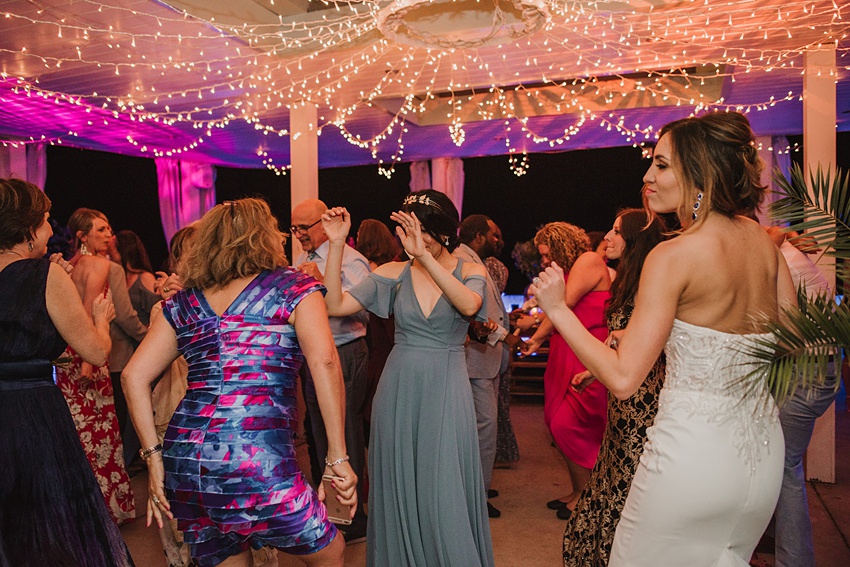 Our Q&A with the Bride
Why did you choose to get married in Hvar Croatia?
"We love Croatia! It was the perfect combination of old, elegant, beautiful beaches and amazing food."
How many people attended your destination wedding in Hvar Croatia?
"58"
What was your wedding theme?
"Simple, elegant and white!"
What were your sources of inspiration when choosing your colors, flowers, cake, etc..?
"White, white, white hahaha! I also wanted greenery added to all of our flower details."
Was there something special that you incorporated into your wedding décor/theme?
"Lavender since Croatia is known for its lavender and Croatian schnapps, candies as part of the guests' favors."
Was there any tradition that you skipped?
"We didn't have a wedding cake and we didn't go a garter toss either."
What was the most emotional thing to happen on your wedding day?
"I am half Colombian and my husband did his vows in Spanish (with the help of one of my aunts and MOH), I cried like a baby."
What was your favorite part of having a destination wedding?
"Everyone got much closer after our wedding and we had the chance to spend a lot of time with most of our guests days before the wedding and the day after the wedding."
What was the biggest challenge in planning your destination wedding?
"Nothing, our wedding planner made everything look easy!"
What's your advice to other couples planning a destination wedding?
"Do it! Take a chance and get out there, you won't regret it :)"
Vendors
Photographer: Iva and Vedran
Wedding Planner: Adriatic Weddings Croatia
Bridal Gown: Netta Ben Shabu
Groom's Attire: J Toor
Bridesmaids Attire: Lulus
Venue: Bonj Beach Hvar
Bridal Shoes: Vince Camuto
Groom's Shoes: Calvin Klein
Florist: Floranita
Hair & Makeup: J Style Academy
---
See more Destination Weddings in Croatia