Christine and Tyler brought their friends and family down to Mexico for a week to remember. Hosting an intimate destination wedding in one of their favorite places in the world made it feel like home, and their wedding day looks like one of the most special I've seen. In fact, I think these two invented a new style: tropical elegance! We absolutely adore what they did to dress up an already gorgeous venue, bringing soft pastels in the attire and décor to juxtapose the vibrant turquoise water they stood beside as they said "I do."
What made their ceremony so incredible was how sentimental and creative they were. It brings a tear to my eye every time a bride is able to incorporate family members' items so beautifully; Christine wore her late grandmother's necklace, and sewed Tyler's mother's pearl button (that was on HER wedding dress) into her wedding dress. The talented Monica Lopez was on hand to capture all the details.
Hey Christine and Tyler, just saying… it's not too late to enter this bomb-a$$ wedding into the contest for the best destination weddings of 2017!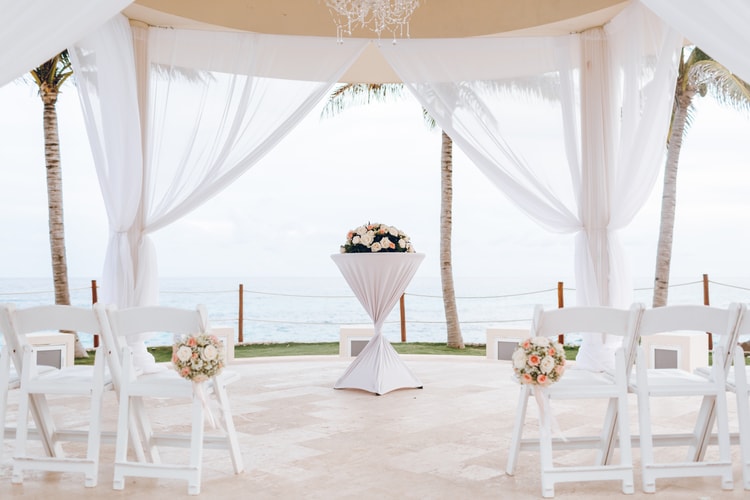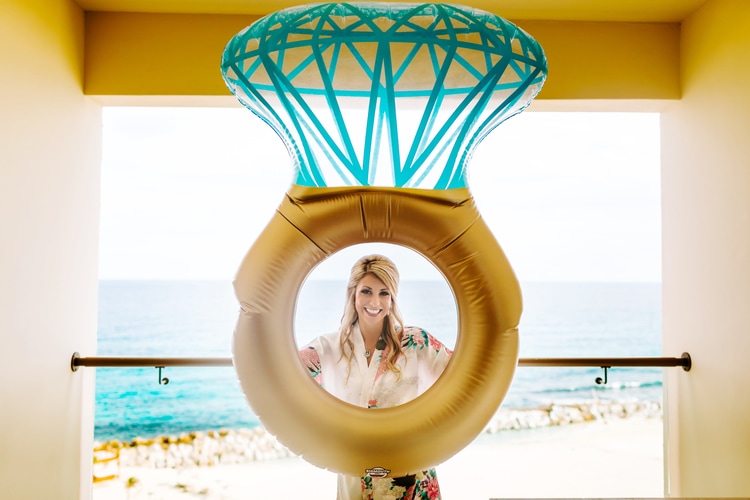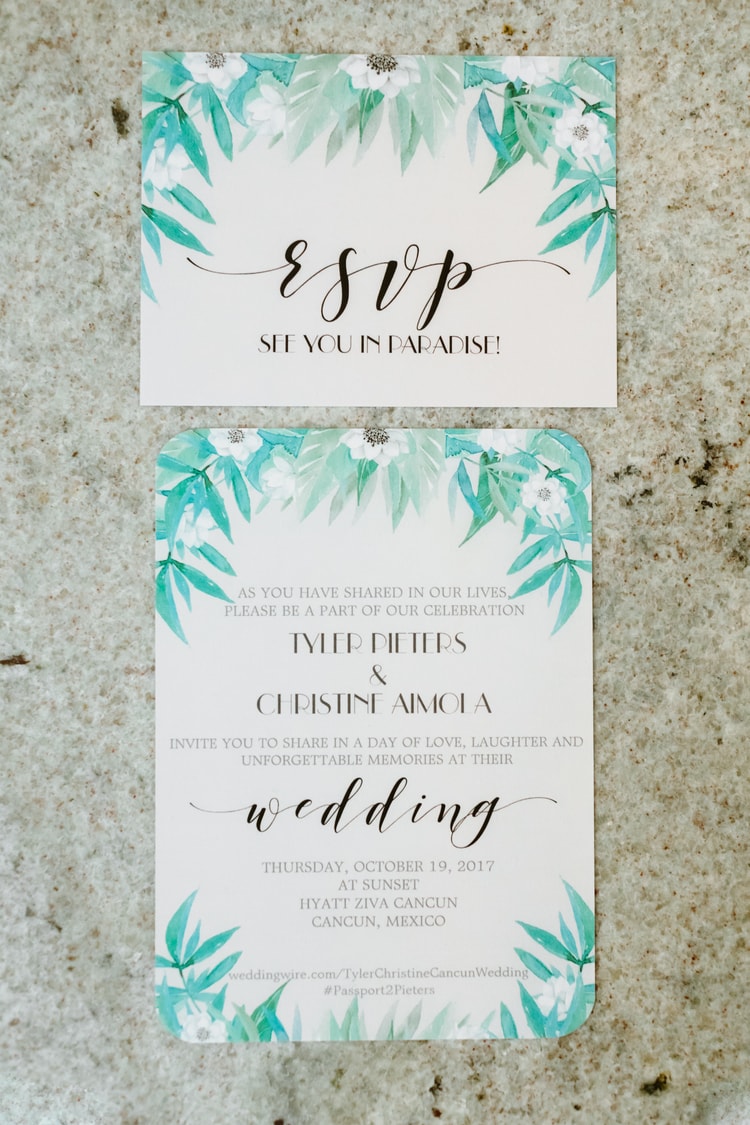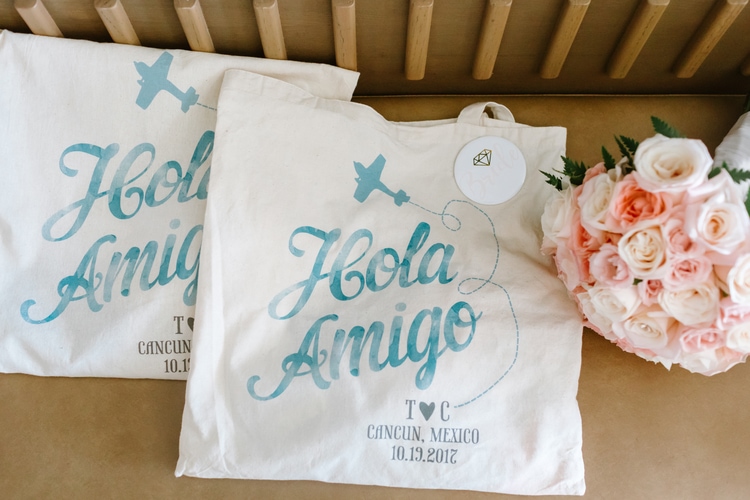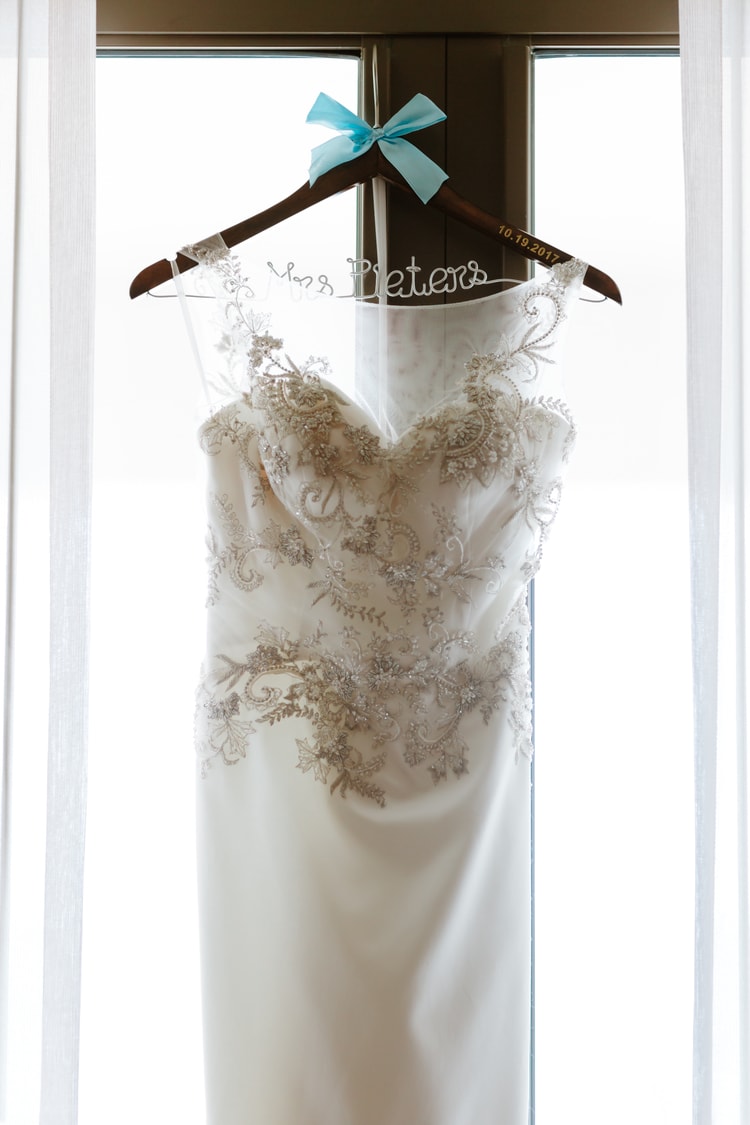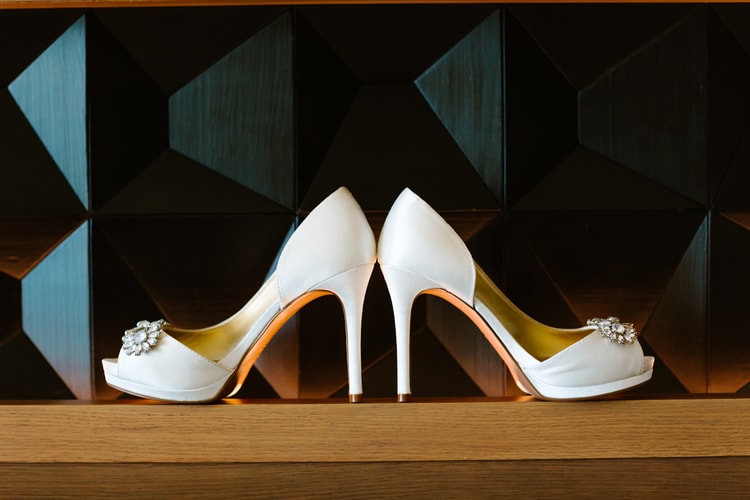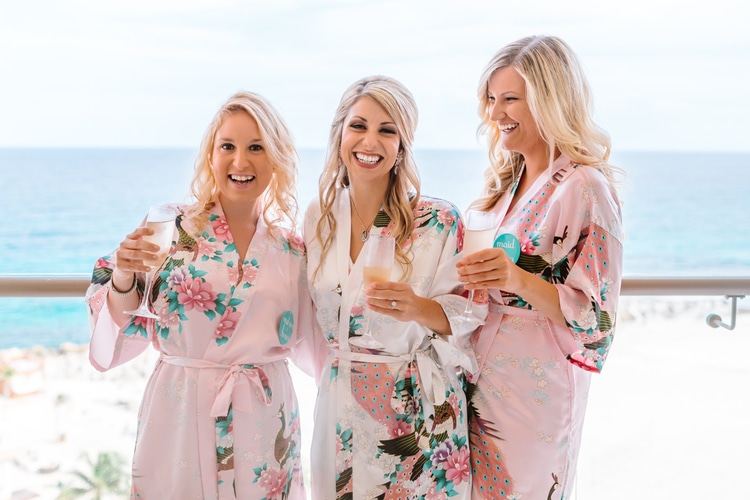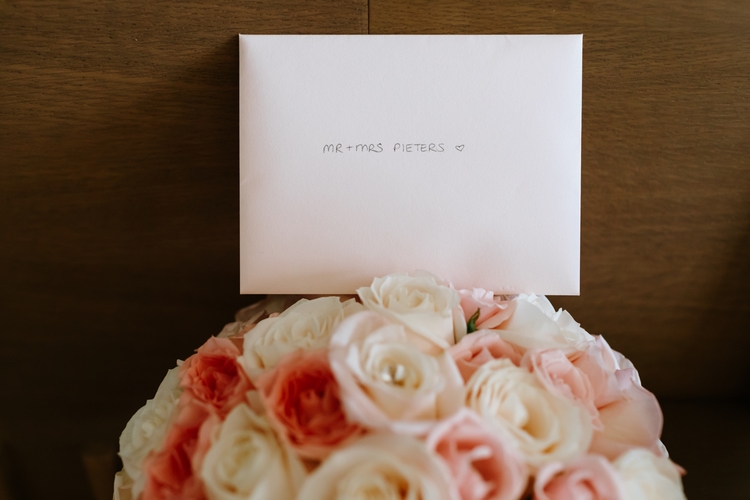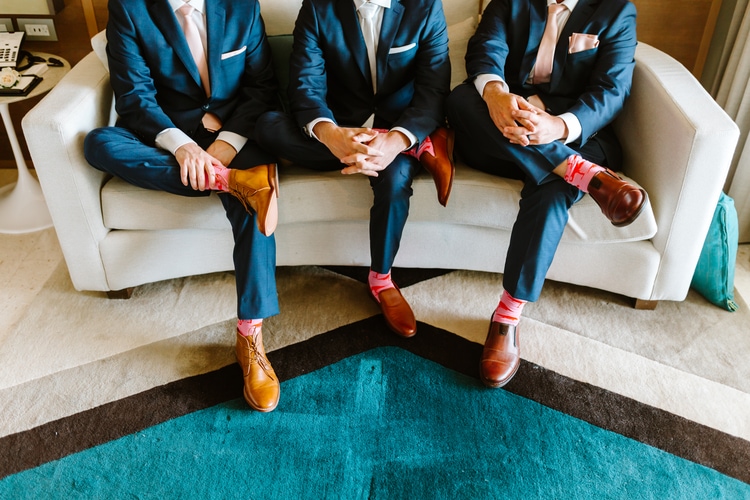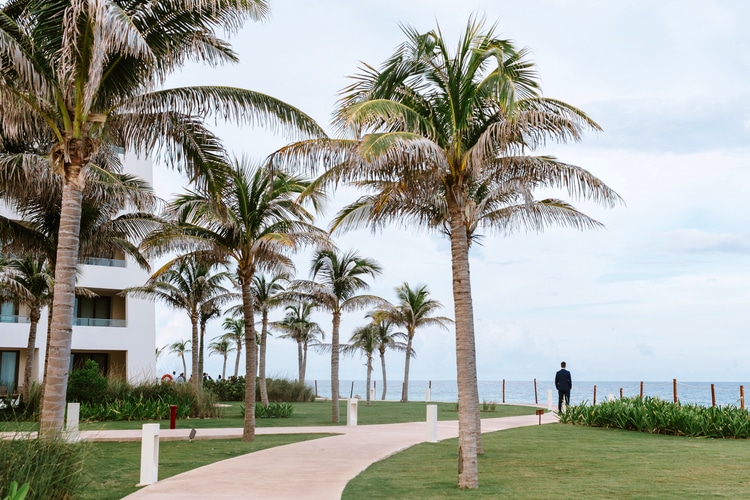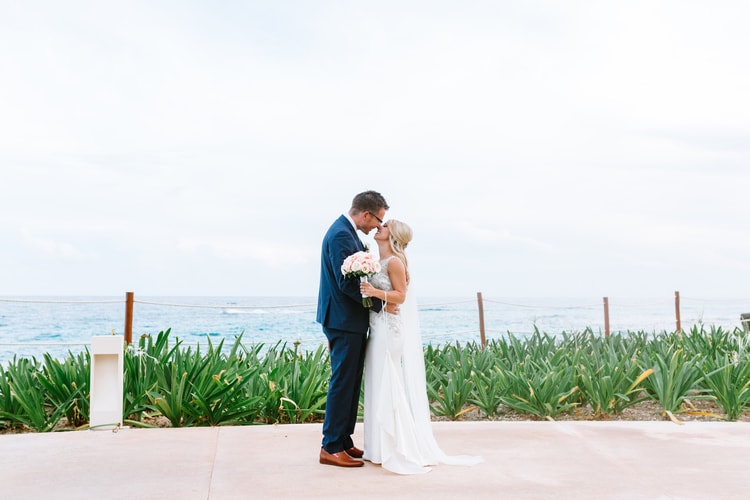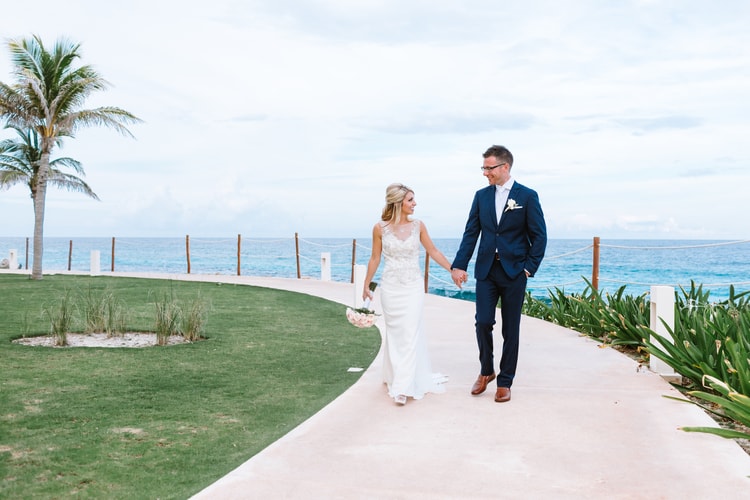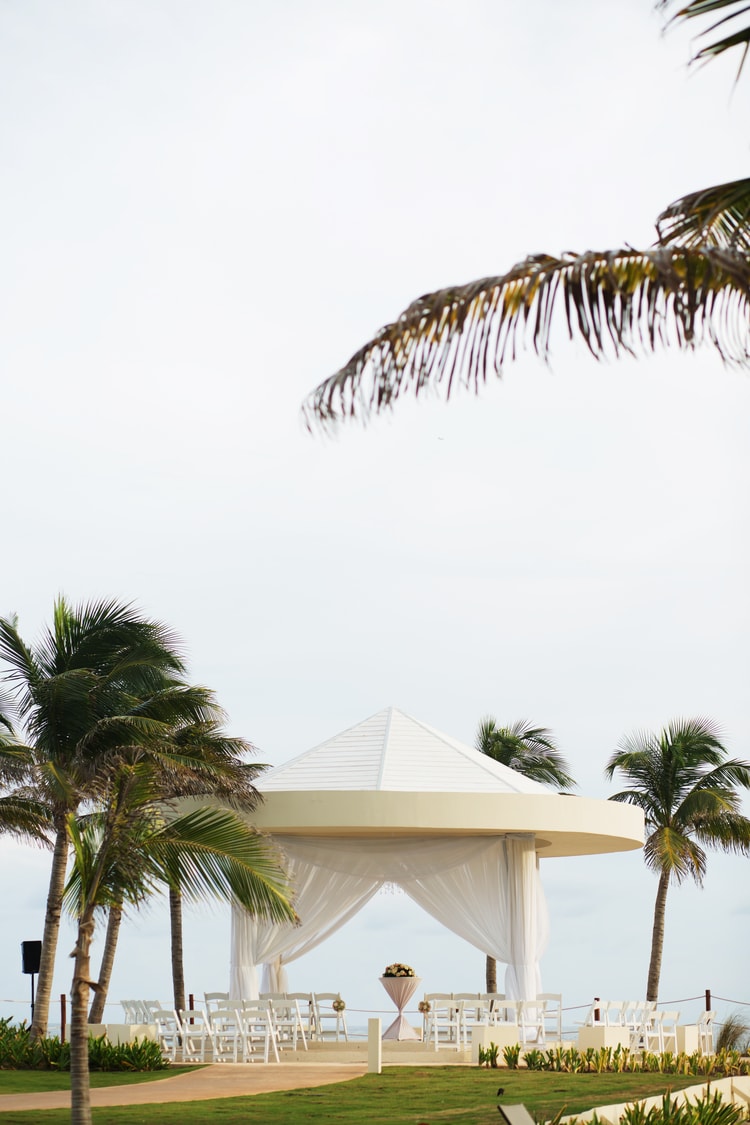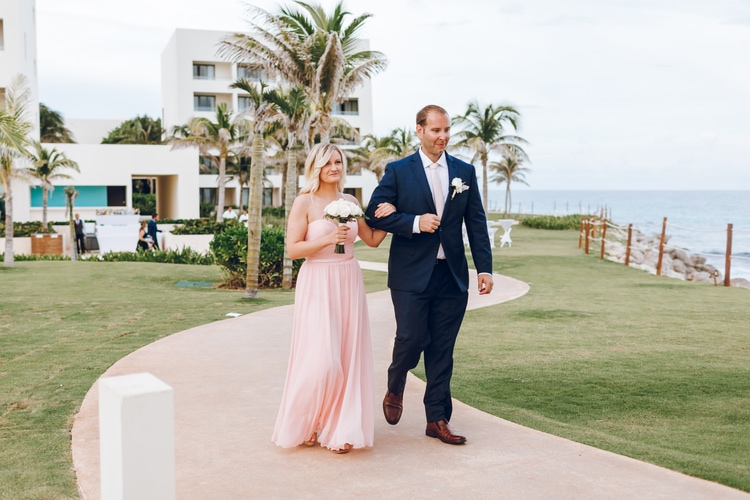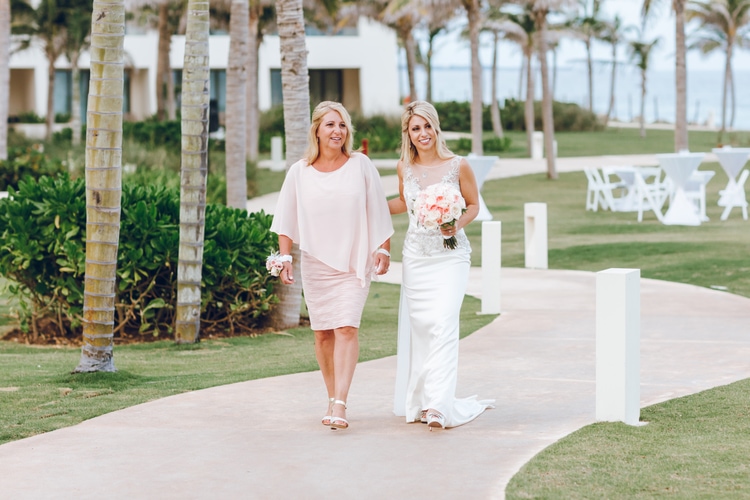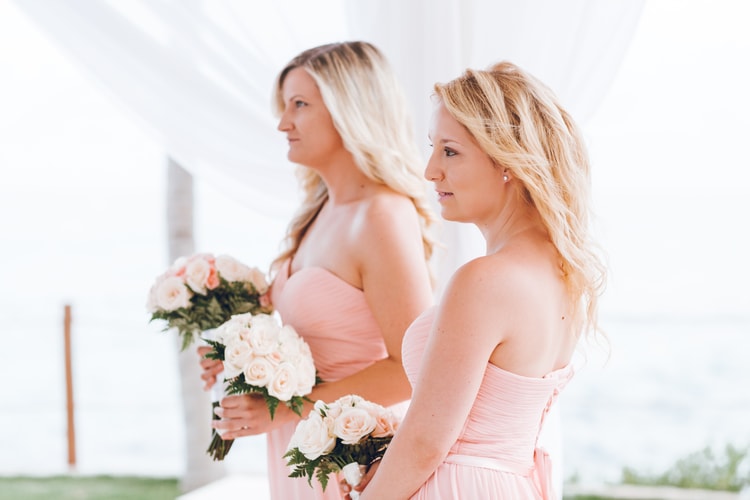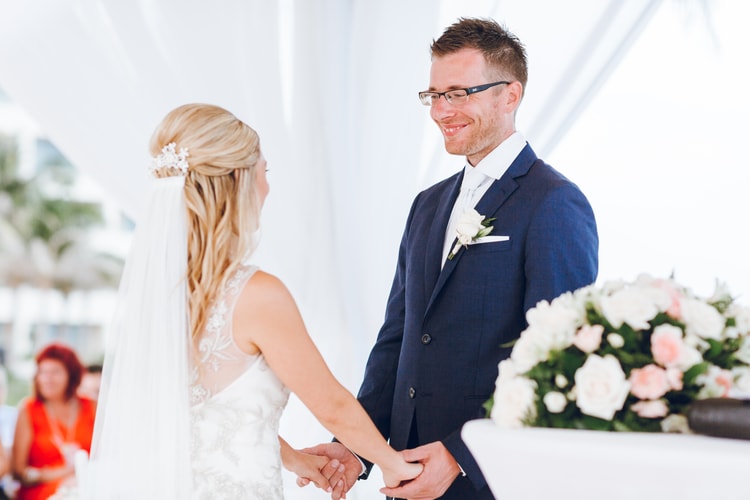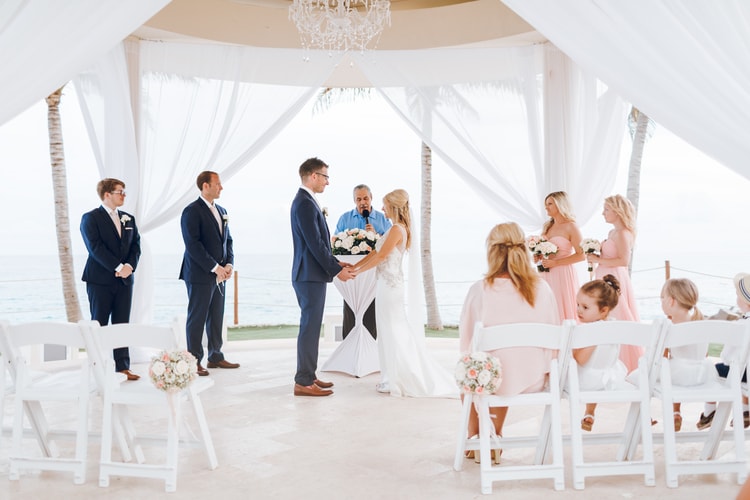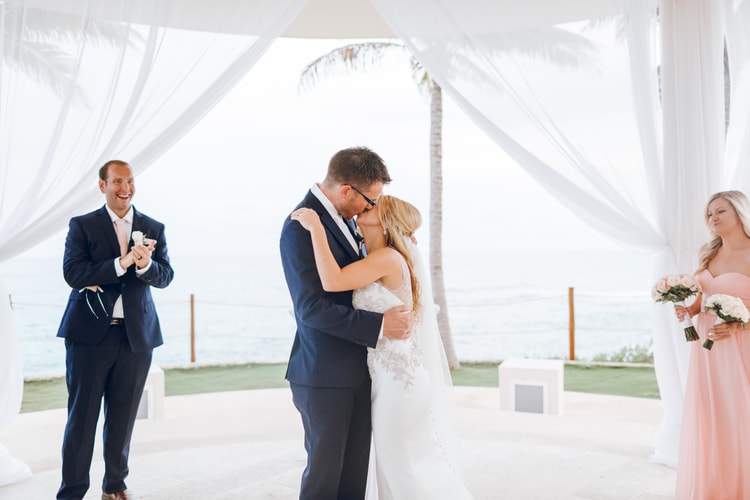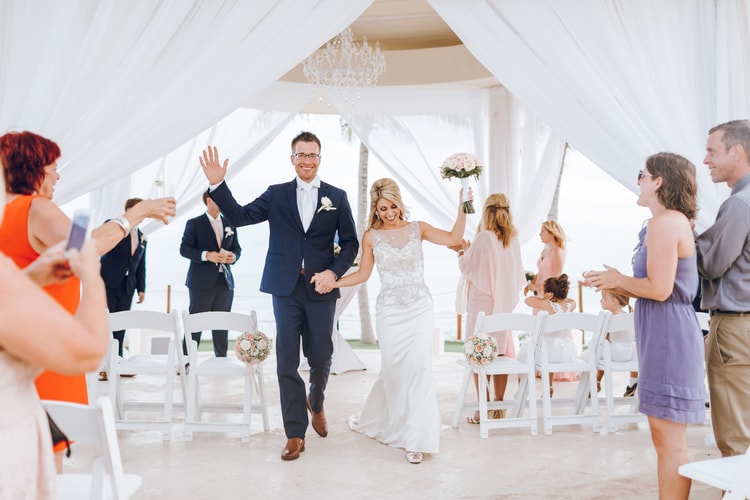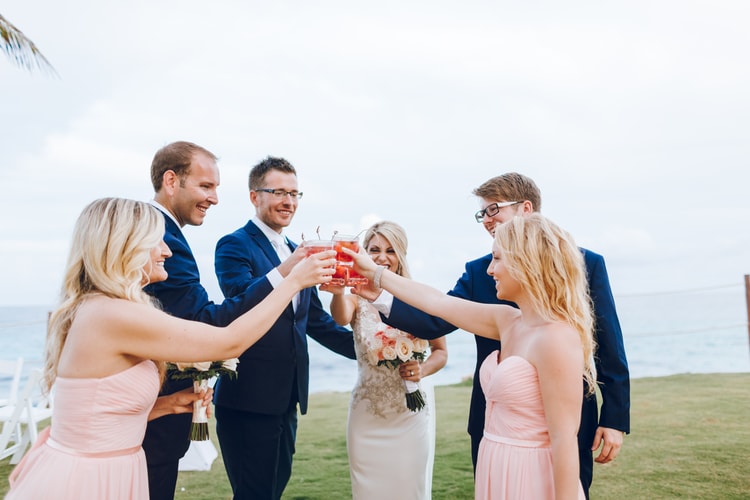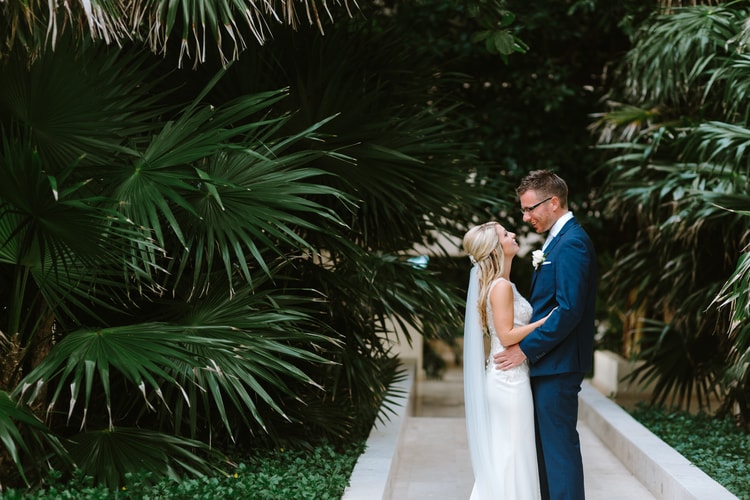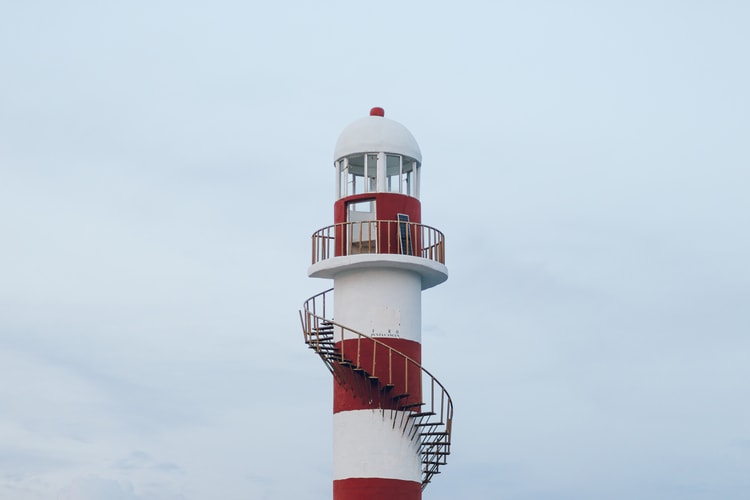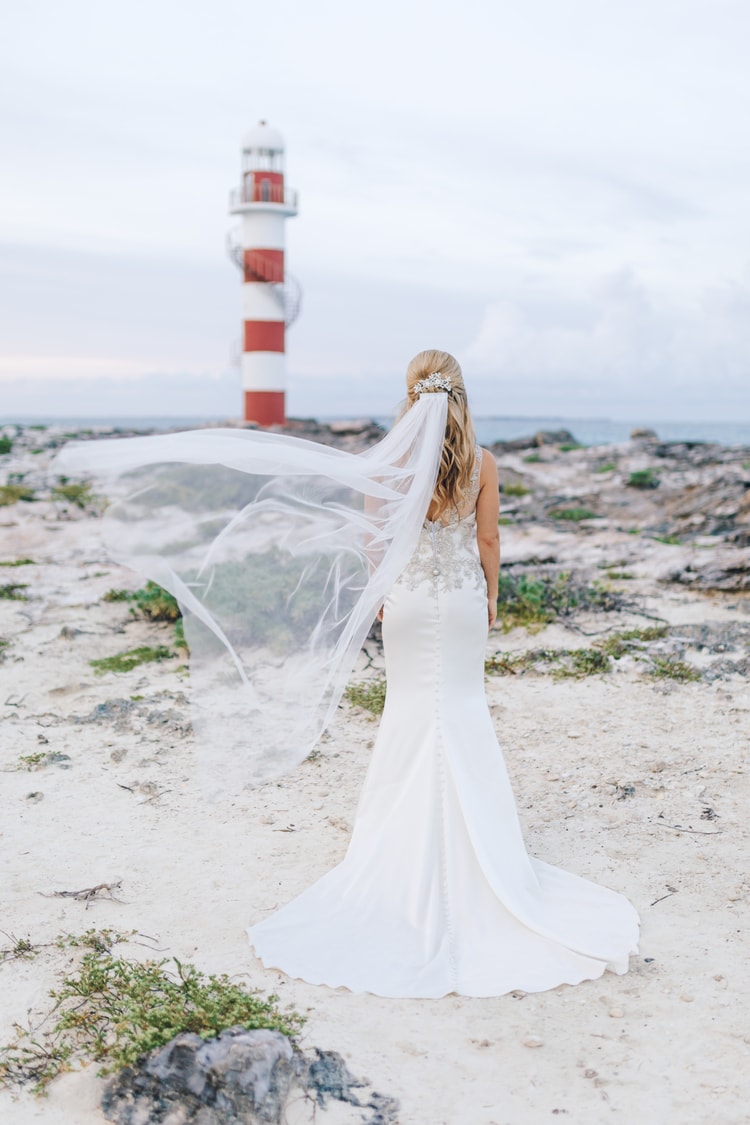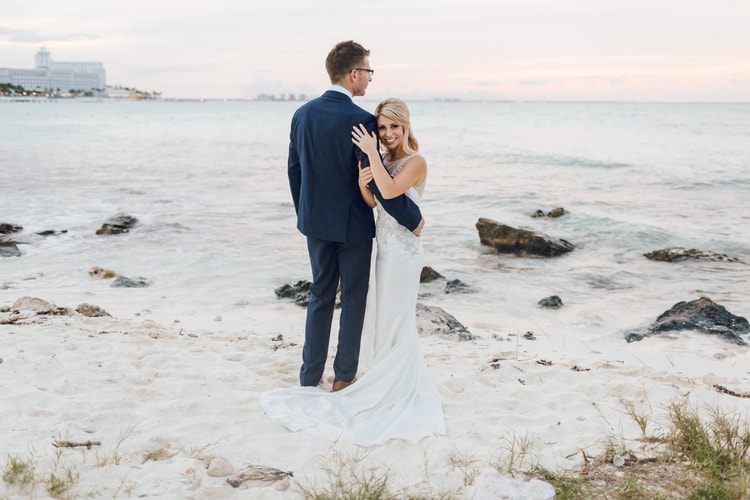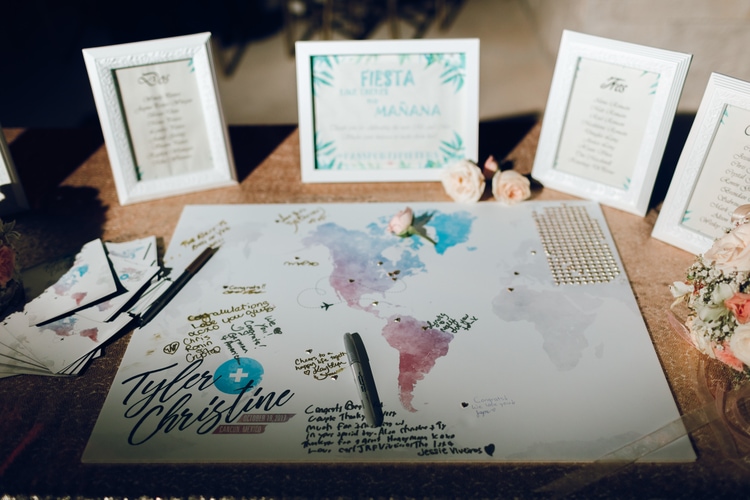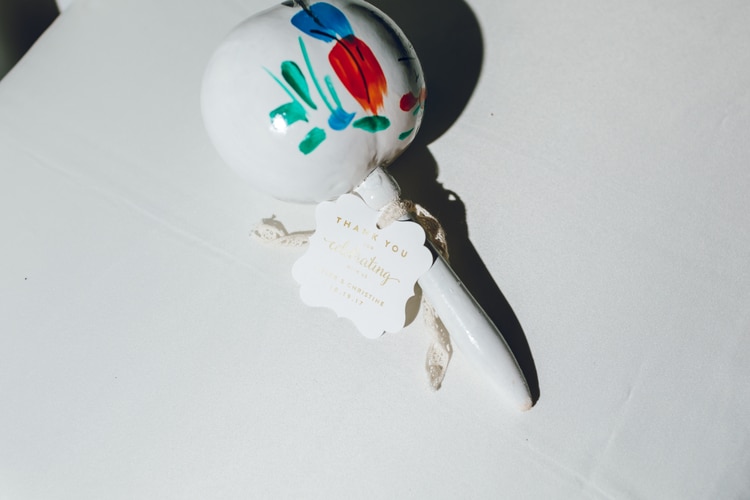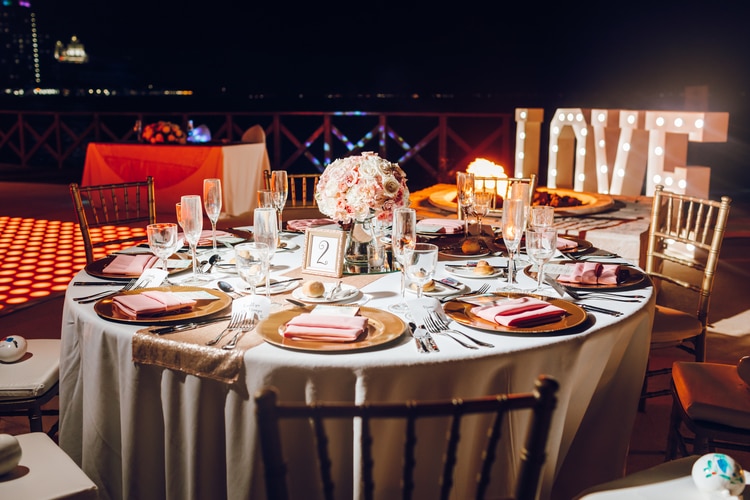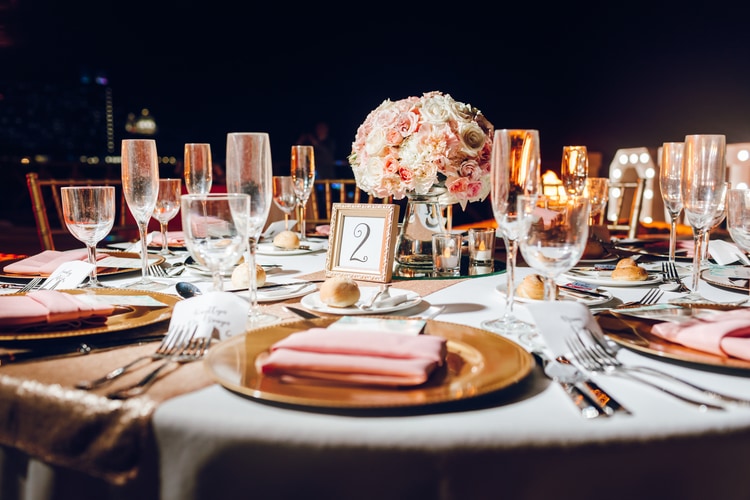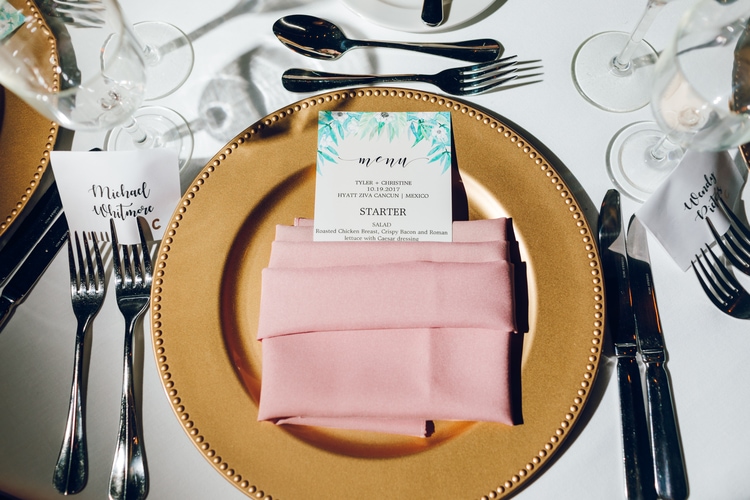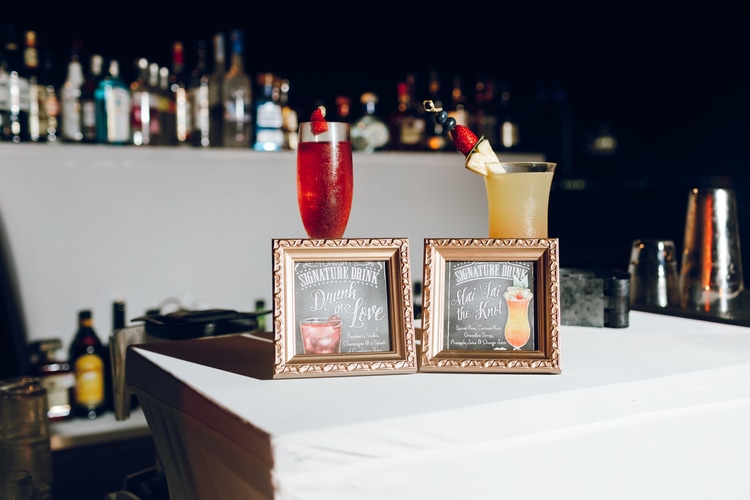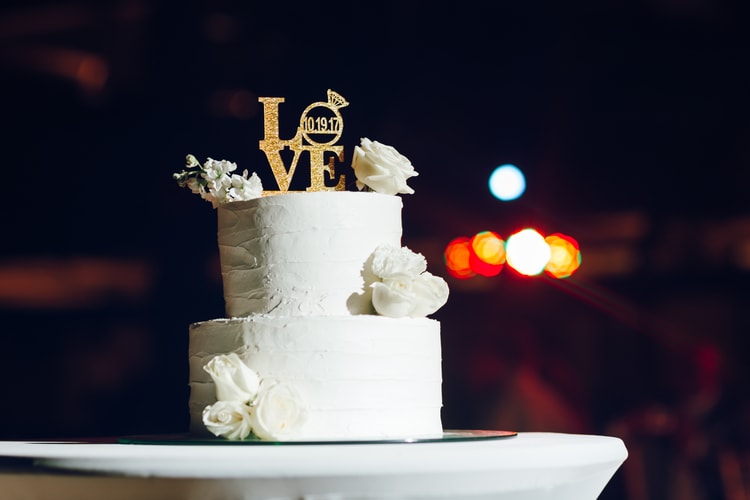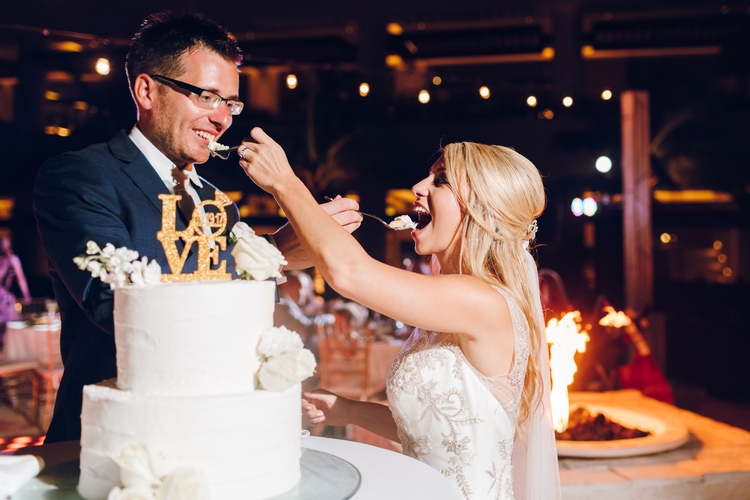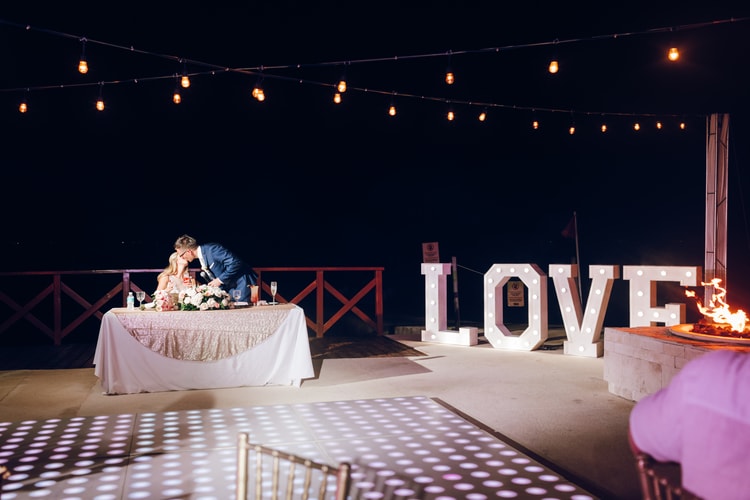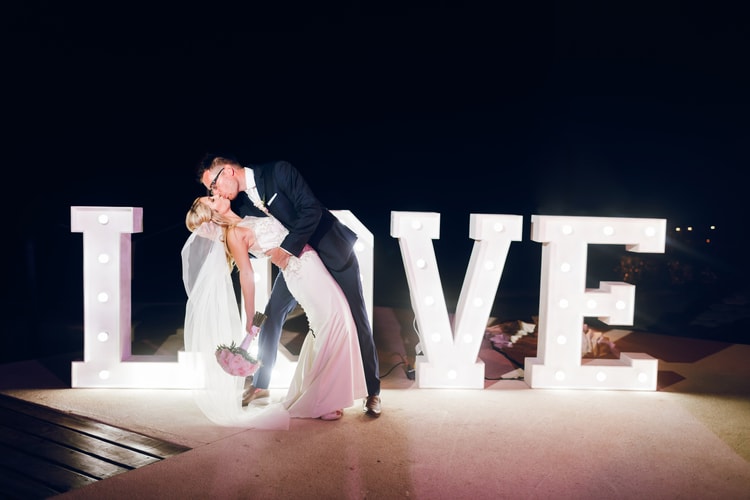 Q&A with the Bride
Why did you choose to have a destination wedding in Cancun?
My family has been vacationing to Cancun for as long as I can remember. We have always loved the white sand and turquoise waters! We stayed at Hyatt Ziva Cancun shortly after it opened and we were so impressed with the resort. The cliff gazebo surrounded by water is something you have to see to believe. We knew it was the perfect place to get married.
How many people attended your luxe destination wedding?
35
What was the theme of your luxe destination wedding?
We wanted modern elegance that was still fun! Classic elements with a tropical twist.
What was your favorite wedding detail?
My favourite detail was the guest book map created by the groom's brother and his girlfriend. It incorporated the hotel colours into the map design! It is a piece we plan on framing and putting in our home to keep forever.
Was there any tradition that you skipped in your luxe destination wedding?
Instead of traditional flower girls, my niece and my cousin's twins held a "Here Comes the Bride" sign before I came out. We couldn't believe they actually walked down the entire aisle with it!
What was the most memorable moment of your luxe destination wedding?
The most memorable thing was walking into our reception to "Bruno Mars- 24k Magic" and having all our guests shaking their maraca favours as we busted a move! It was AMAZING!
What was your favorite part of having a destination wedding in Cancun?
My favorite part of having a destination wedding was having an entire week to celebrate together with all of our family and friends! It was a priceless experience that I know we will all talk about forever.
What was the biggest challenge in planning your destination wedding?
The biggest challenge of planning our destination wedding was packing all of our wedding décor! Planning the entire wedding solely through e-mail was also a challenge!
Do you have any advice for other couples planning a destination wedding?
Do all of your wedding preparation before you arrive at your destination! You will want to spend as much time with your friends and family once you are there! The day goes by extremely fast…try to enjoy every second of it! Also, prepare for the INSANE Cancun humidity!!! (Hairspray is a must!!)
Vendors
Photographer: Monica Lopez Photography
Dress: Casablanca Bridal
Shoes: Nine West
Suits: Michael Kors
Hotel: Hyatt Ziva Cancun
Flowers/Décor: GAMA, Party Music Events
Stationary: Zazzle