I'm so excited to share today's featured destination wedding in Miami Beach because it is absolute proof that you can have a dream wedding while staying true to who you are as a couple. Maddinah & Ahmed knew that they would face some backlash when they announced to their very traditional Pakistani family that they were planning a very non-traditional beach destination wedding! Although a beach ceremony and a white dress went against the norm, Maddihnah followed her heart. And the great news is that her parents were ultimately supportive and loved her wedding just as much as everyone else.
Despite ditching traditions that didn't align with their vision, Maddinah and Ahmed kept the ones that were meaningful to them but put a fun twist on them — like their first look. Ahmed wanted to see his bride dressed in white for the first time when she walked down the aisle. She insisted on a first look but he got the surprise of his life when he took off his blindfolds and saw her in Pajamas! It was such a fun way to kick off their day and made me just fall in love with this couple's spirit. I'm so glad that A Sweet Focus was there to capture all the amazing moments of this wedding. Maddinah is also here to share their wonderful story – and trust me, you don't want to miss it. This is such a fun-loving, genuine couple, and their story is inspiring from beginning to end. Enjoy!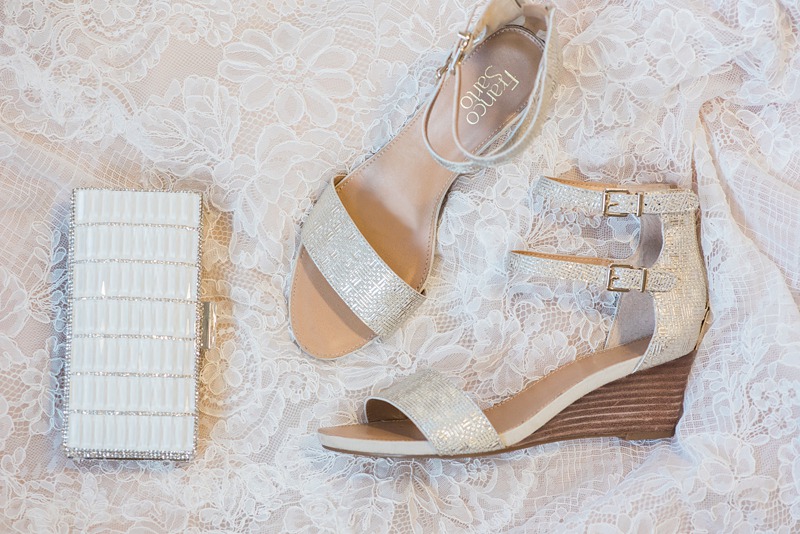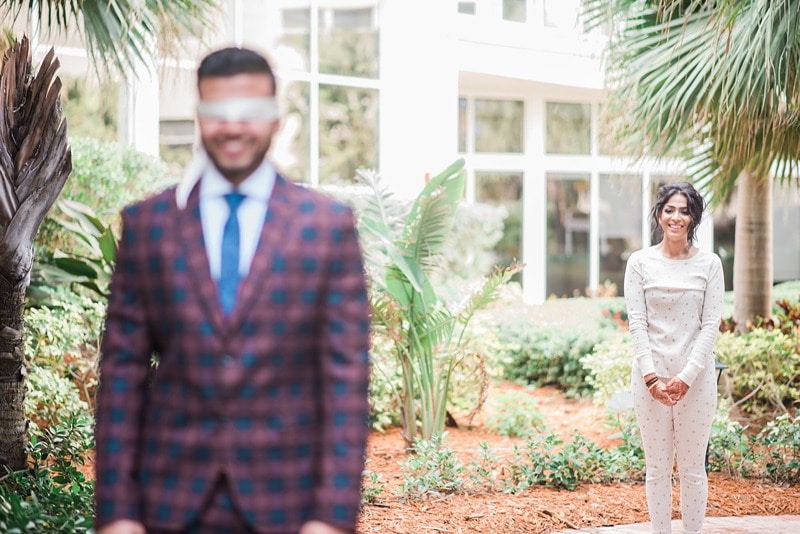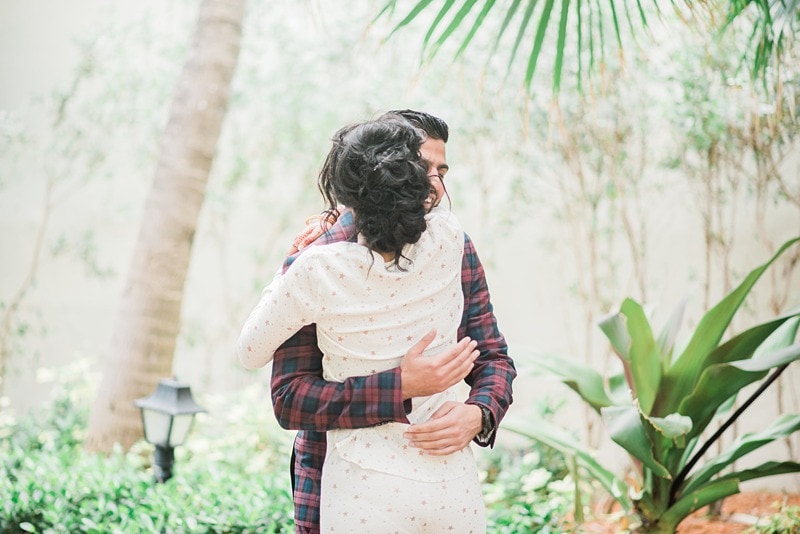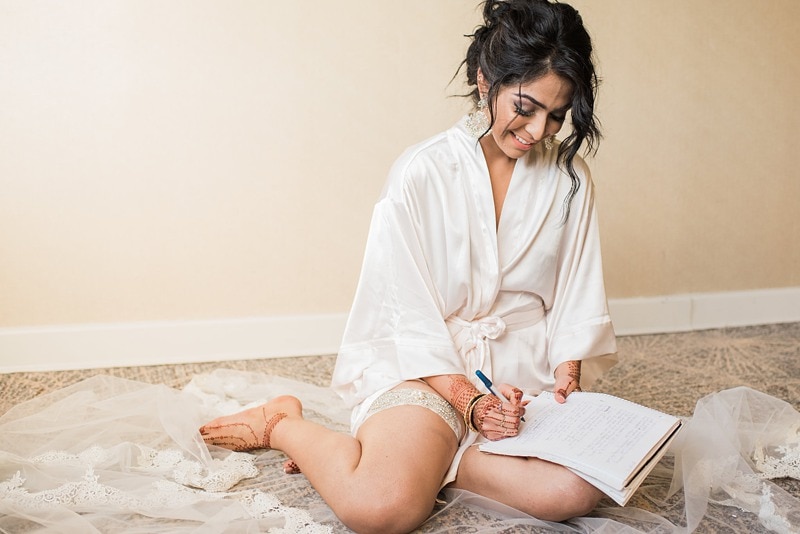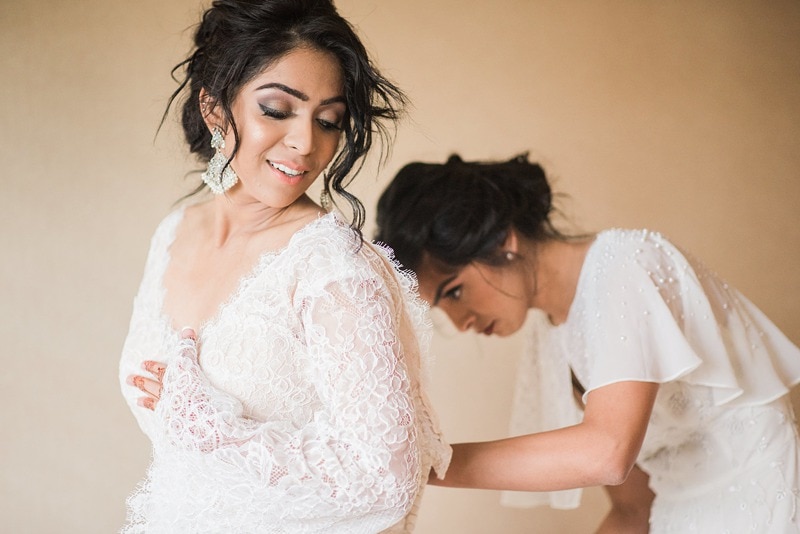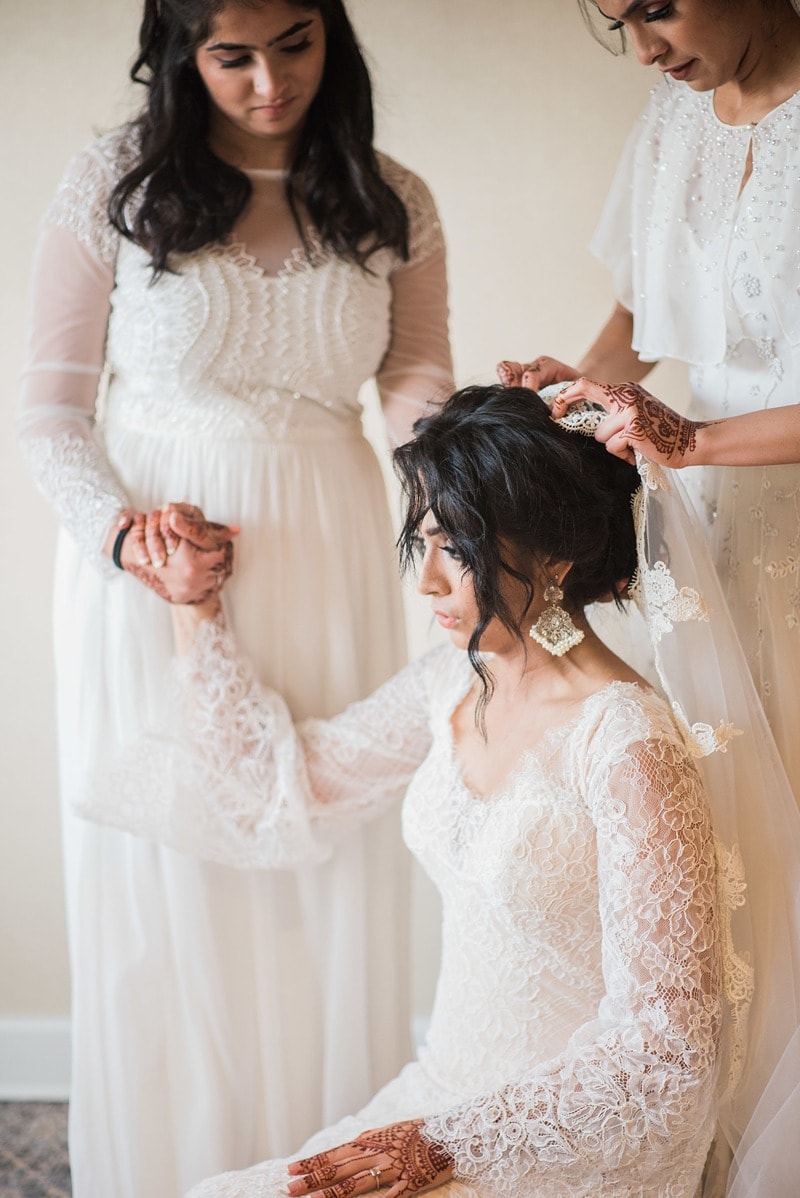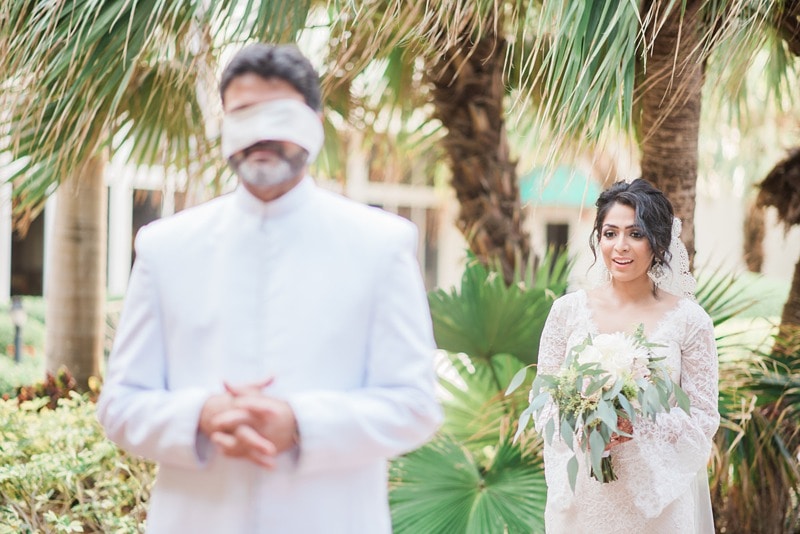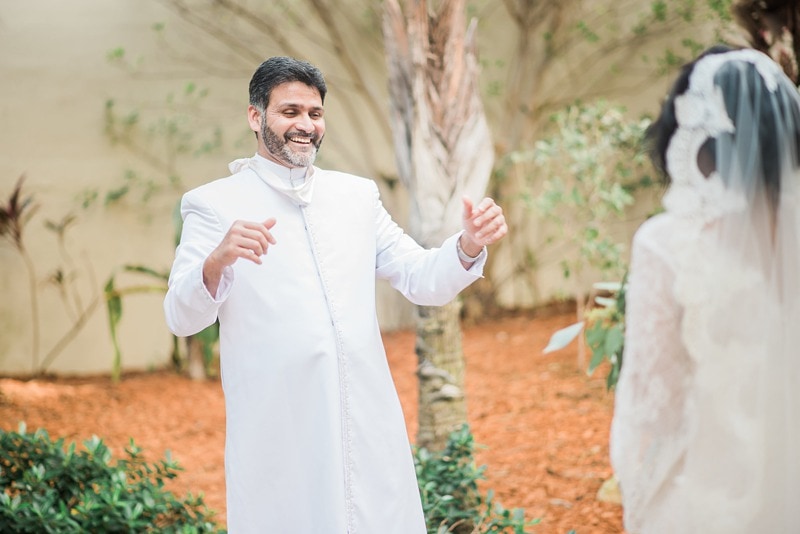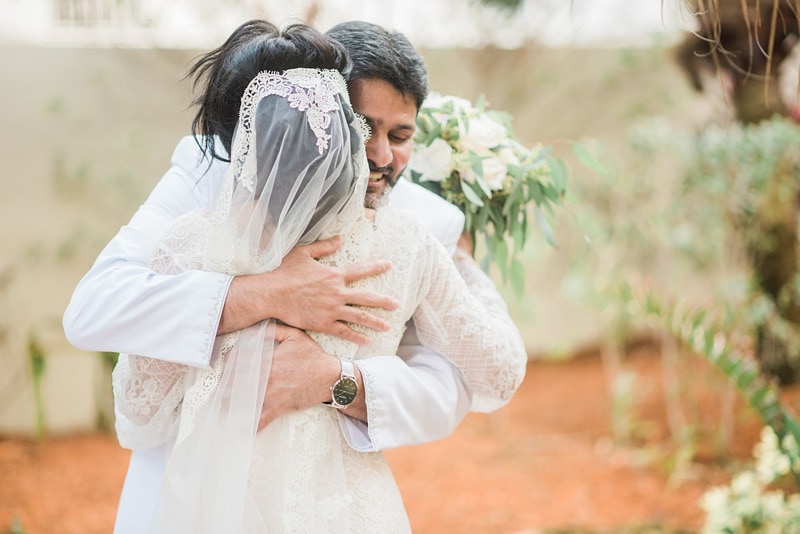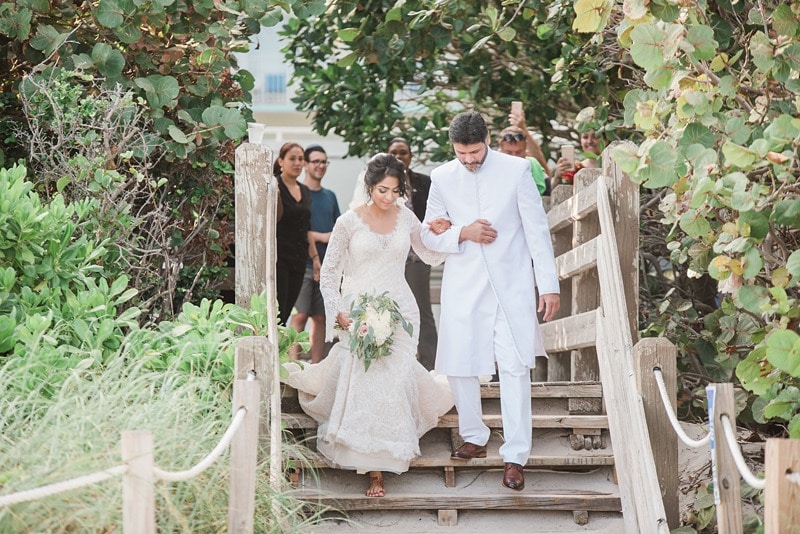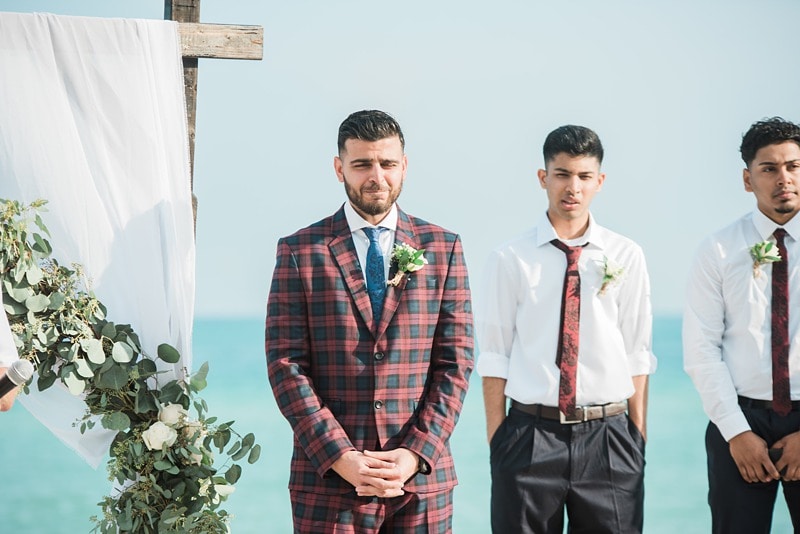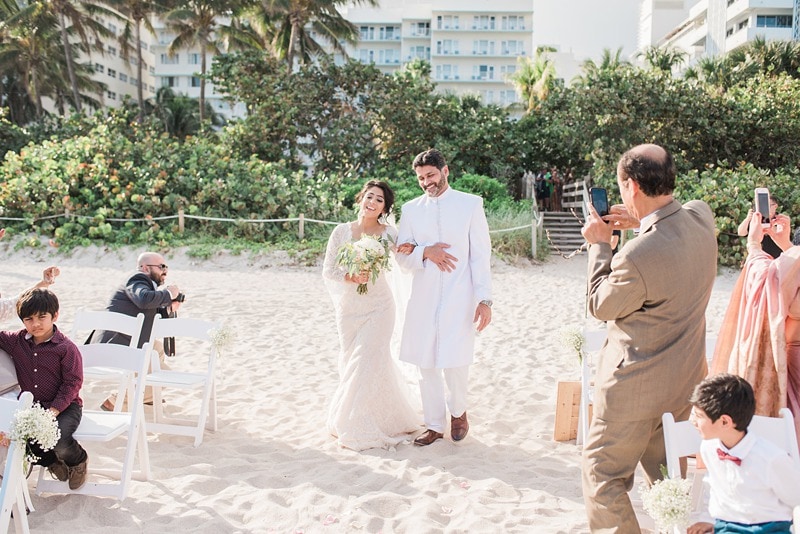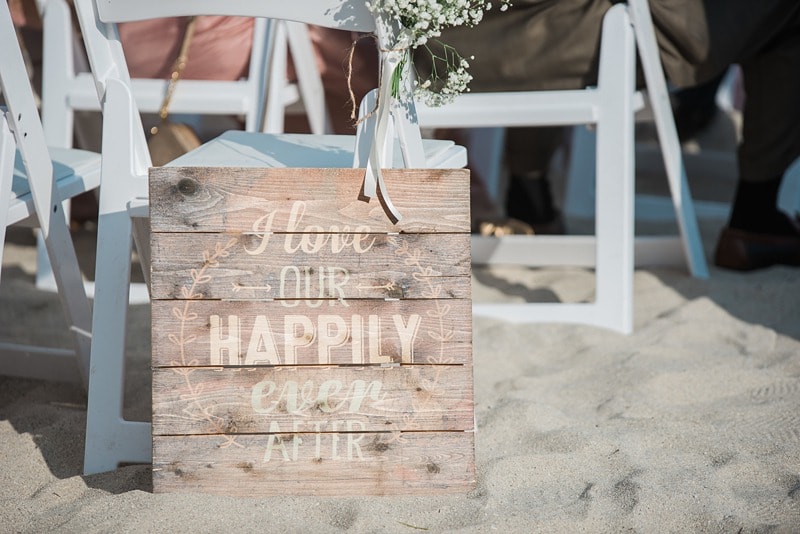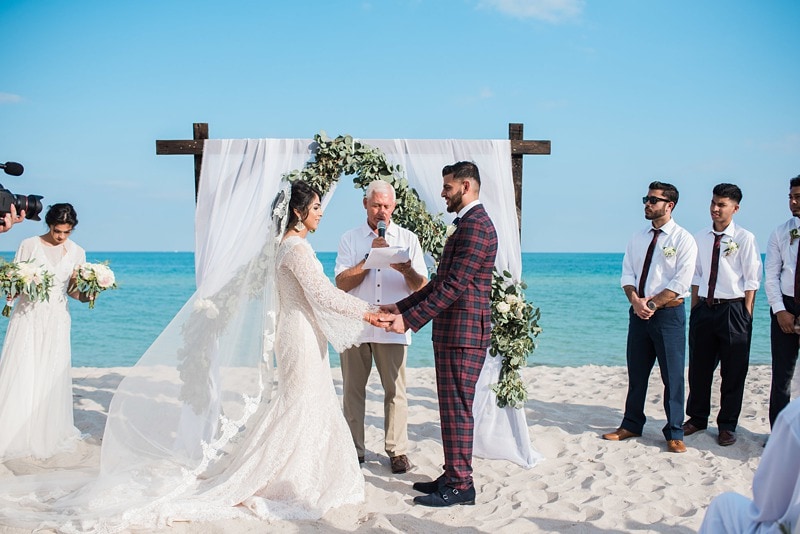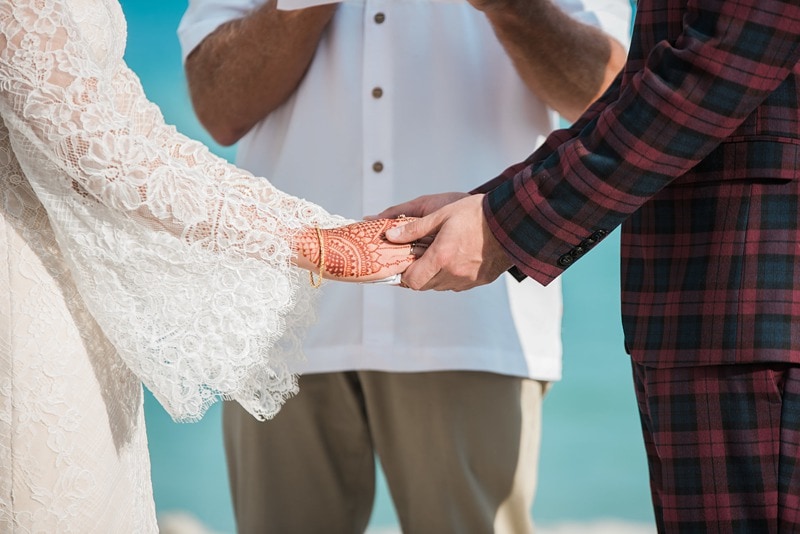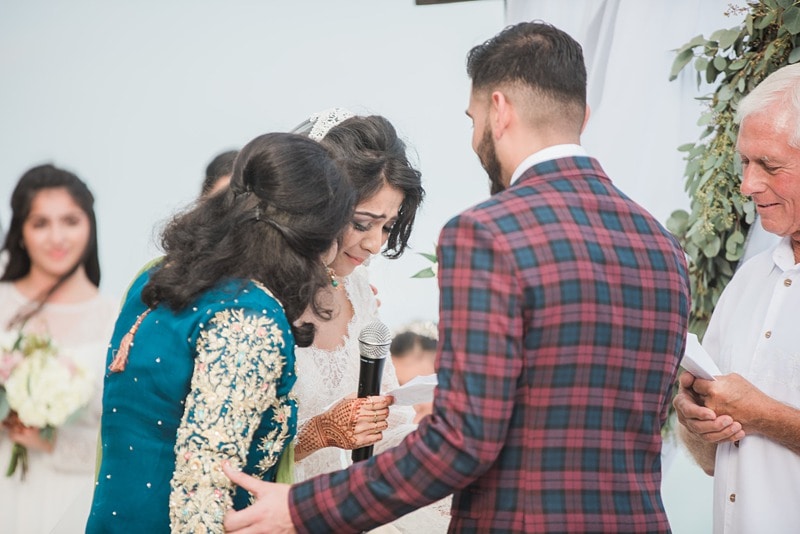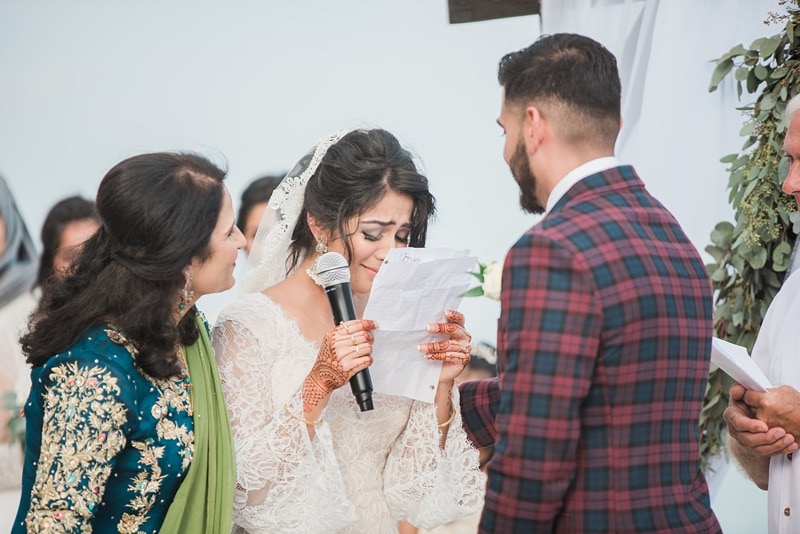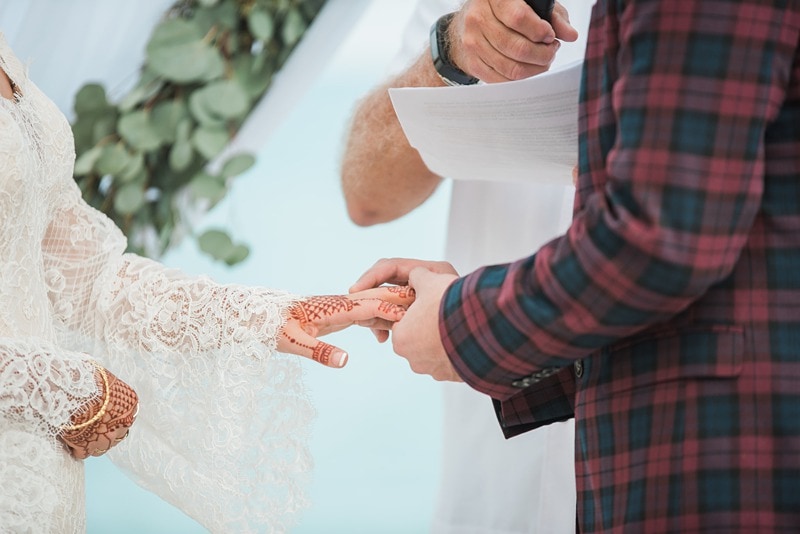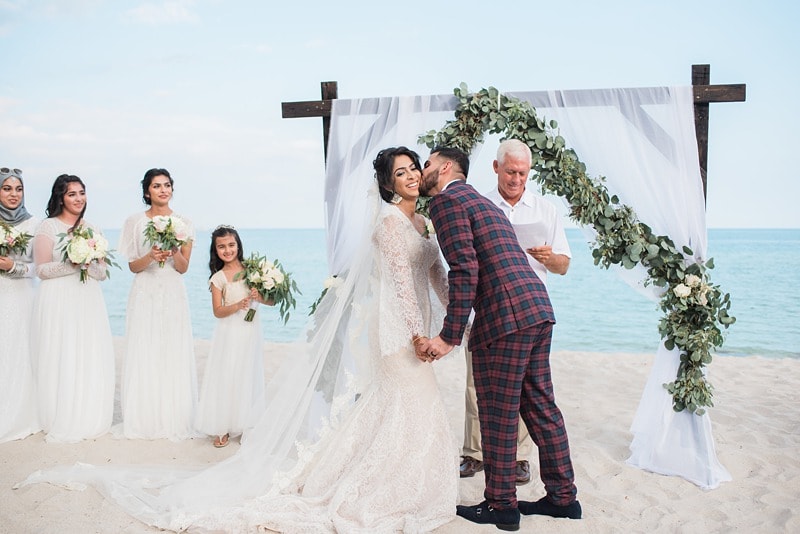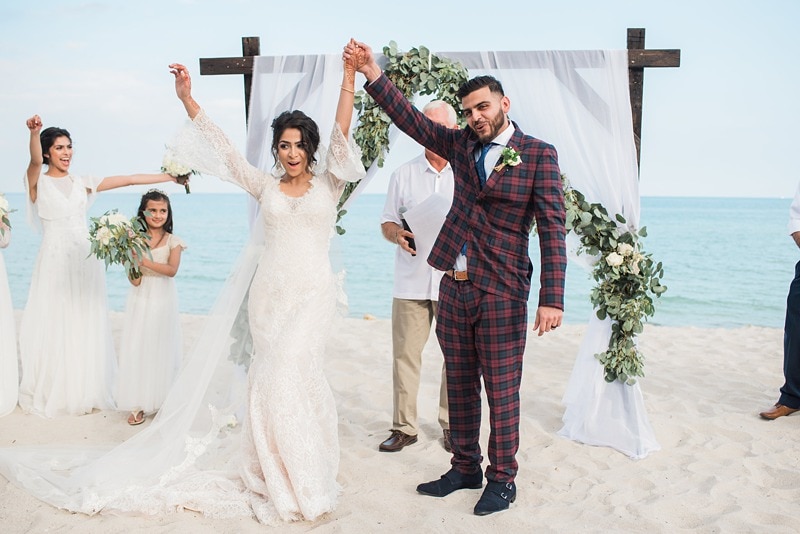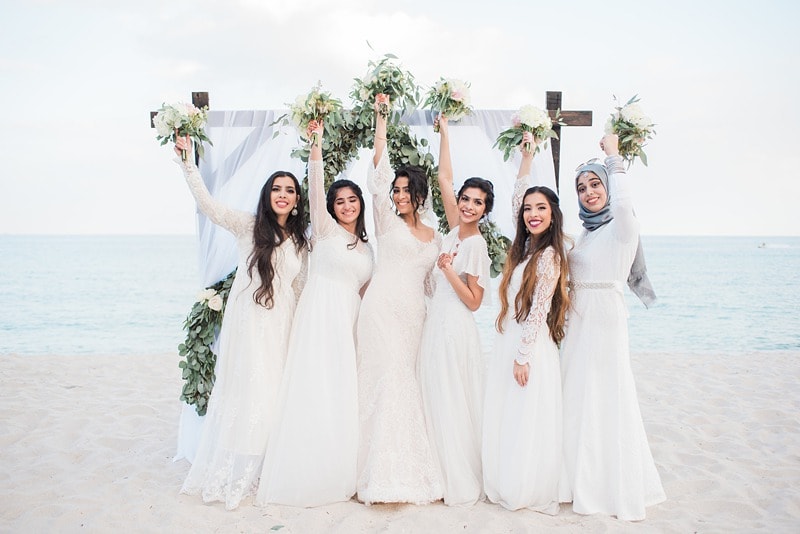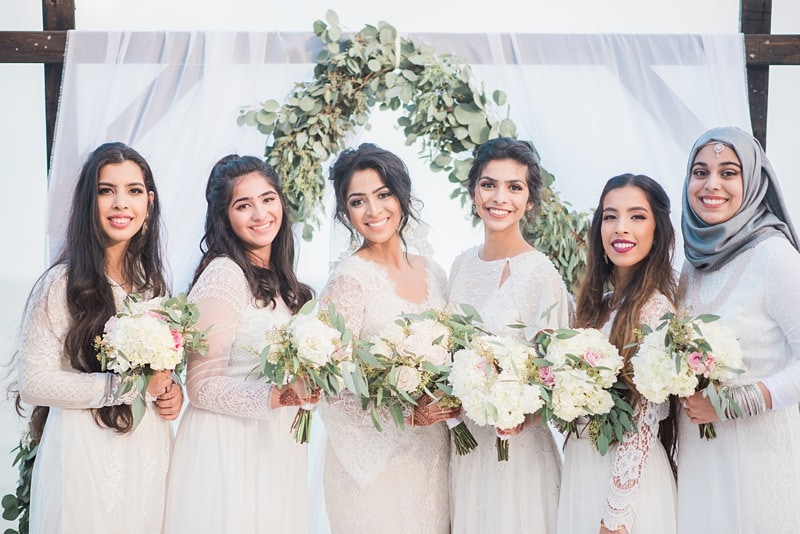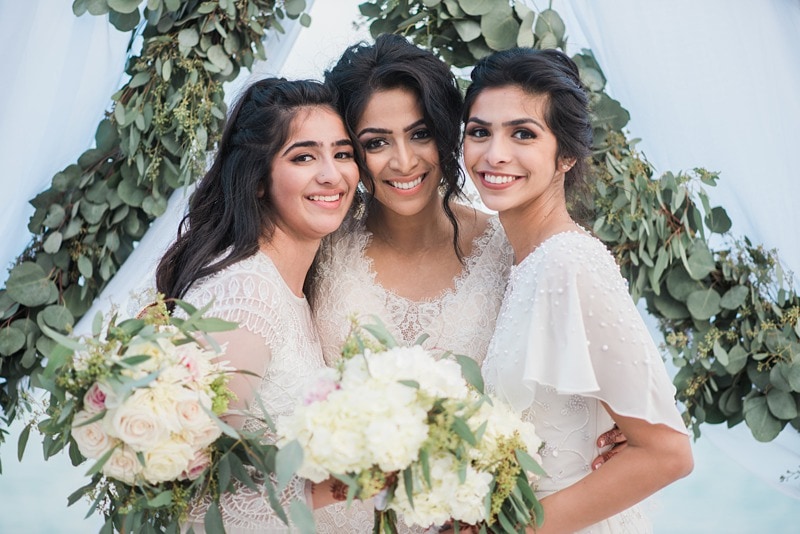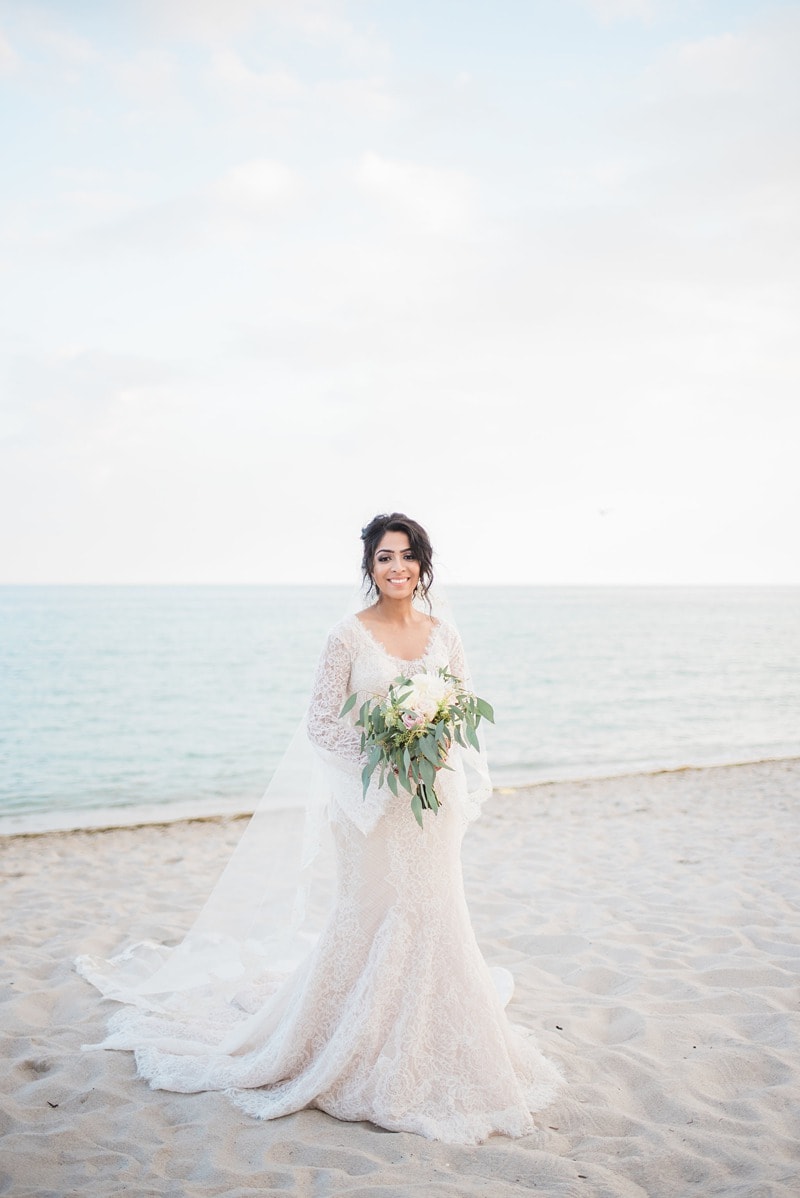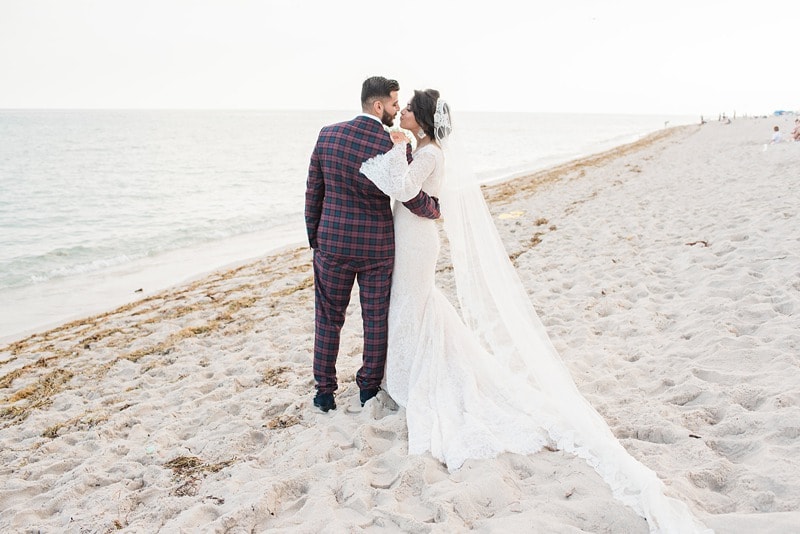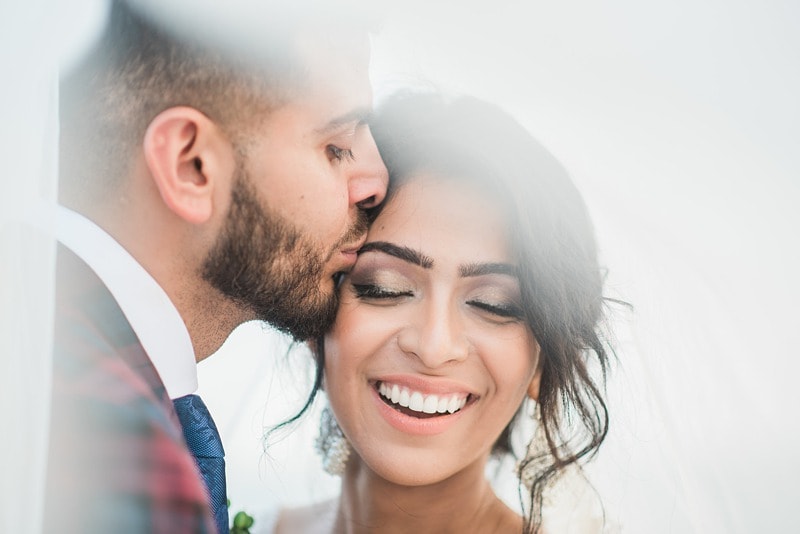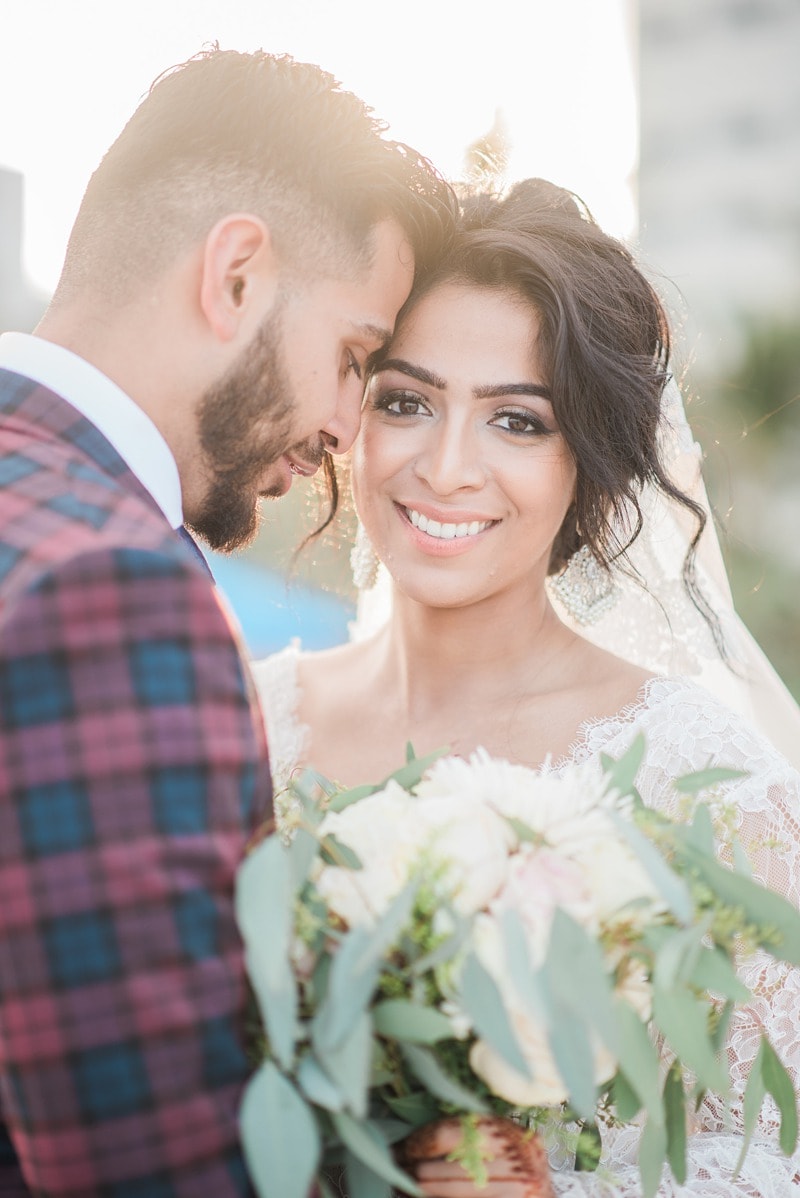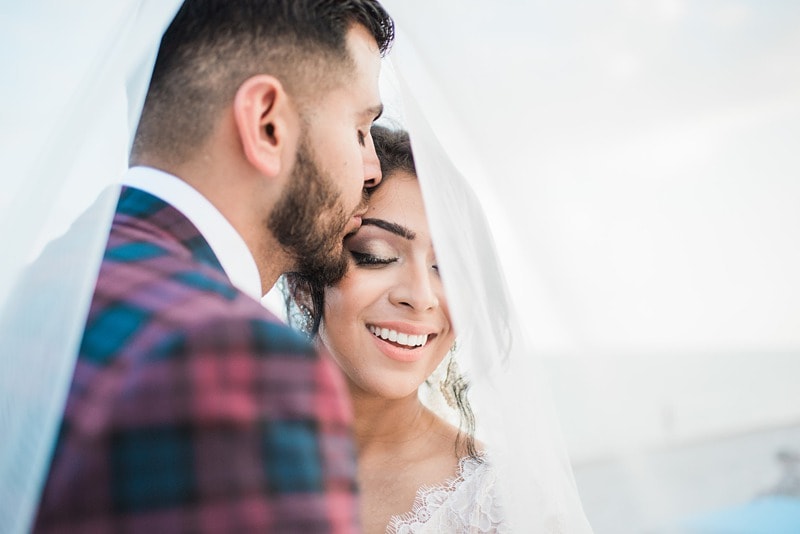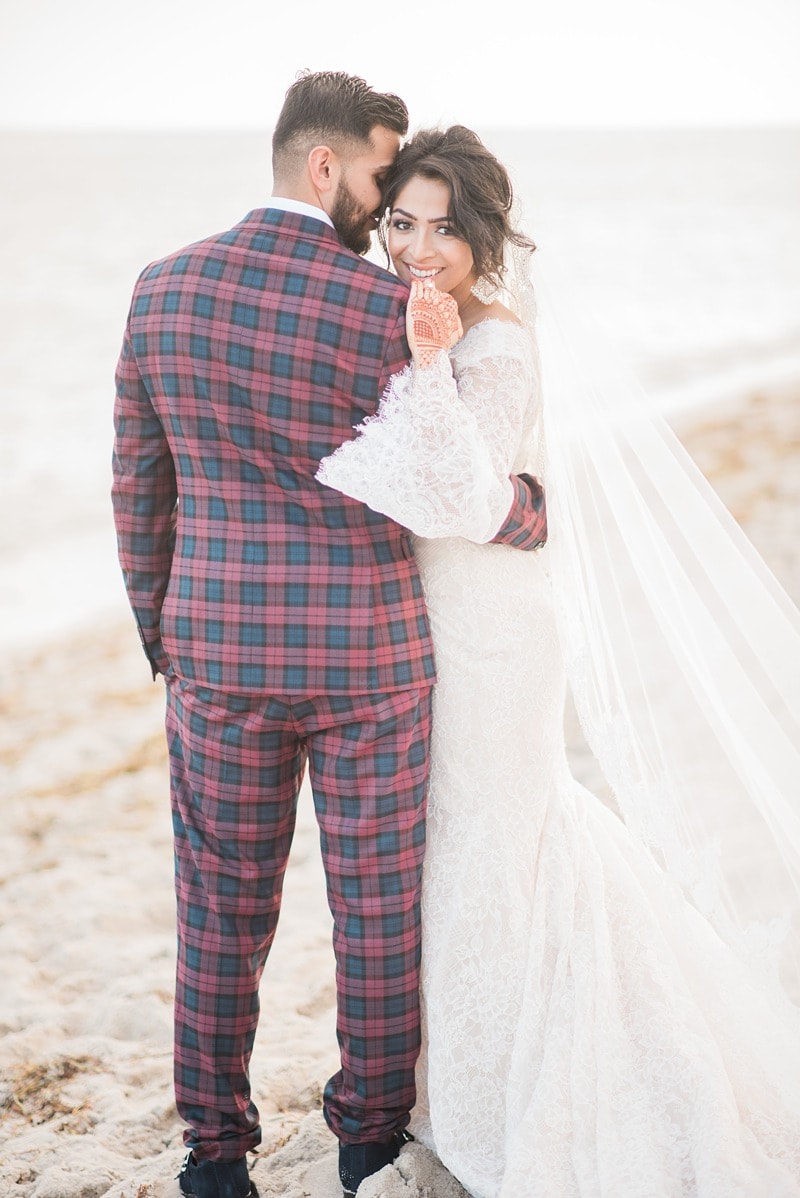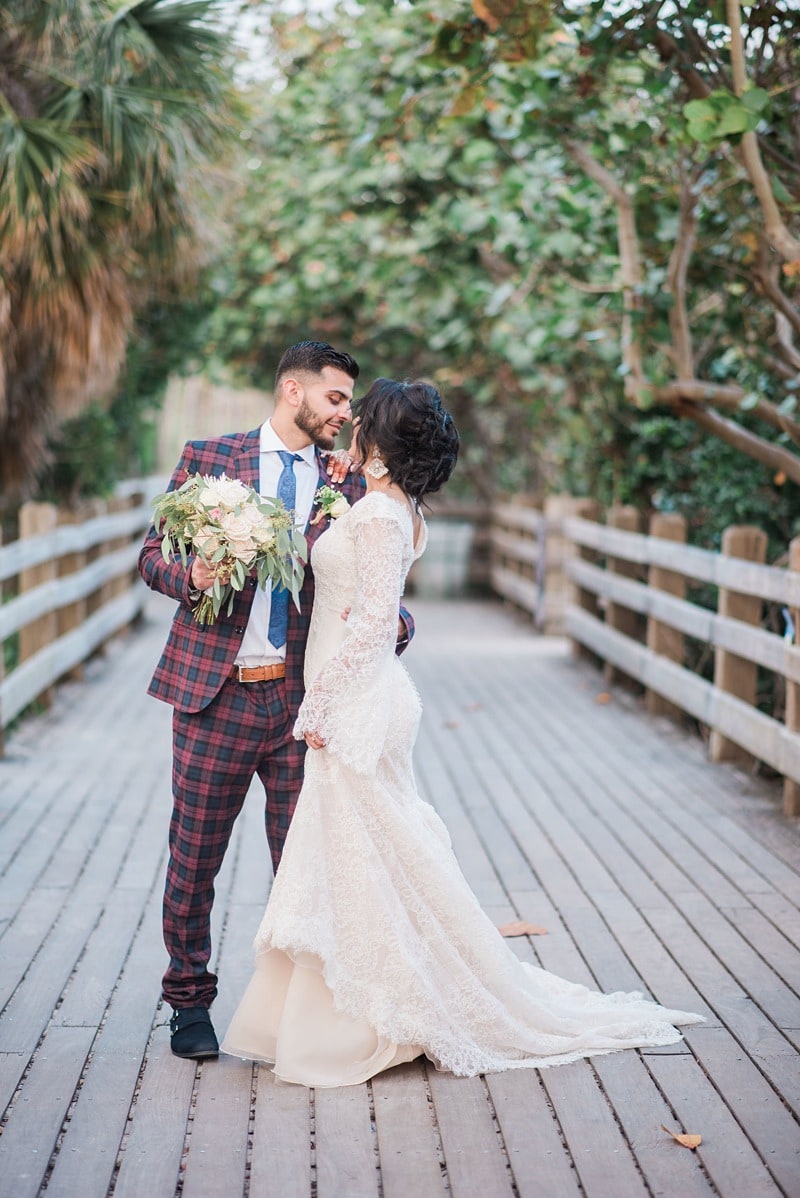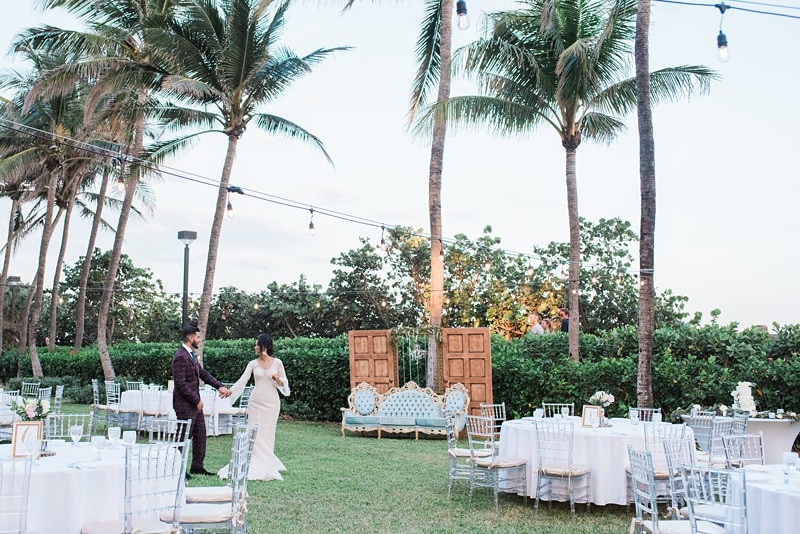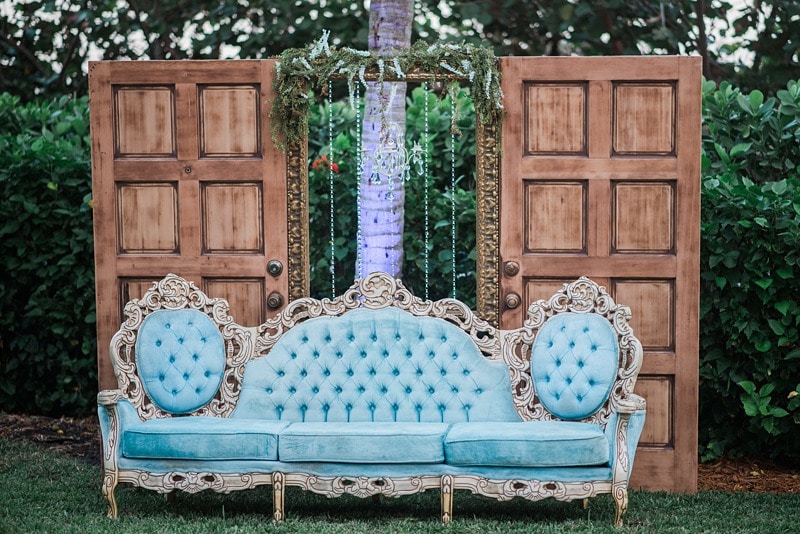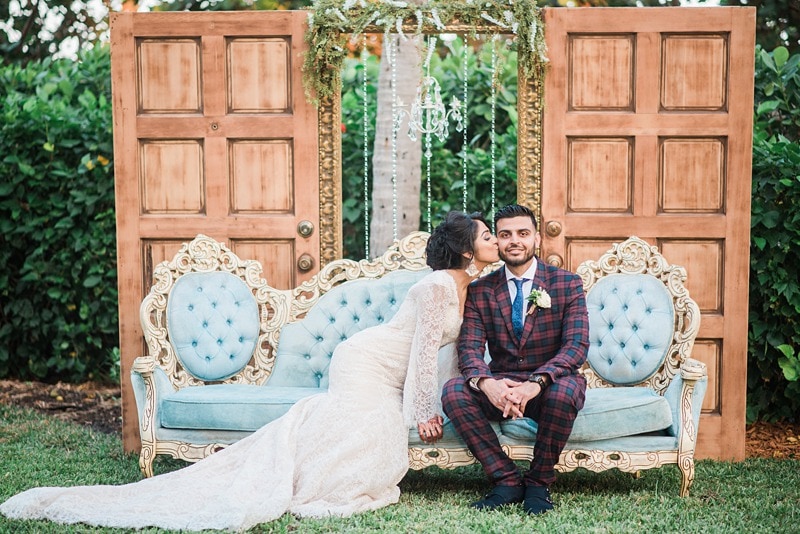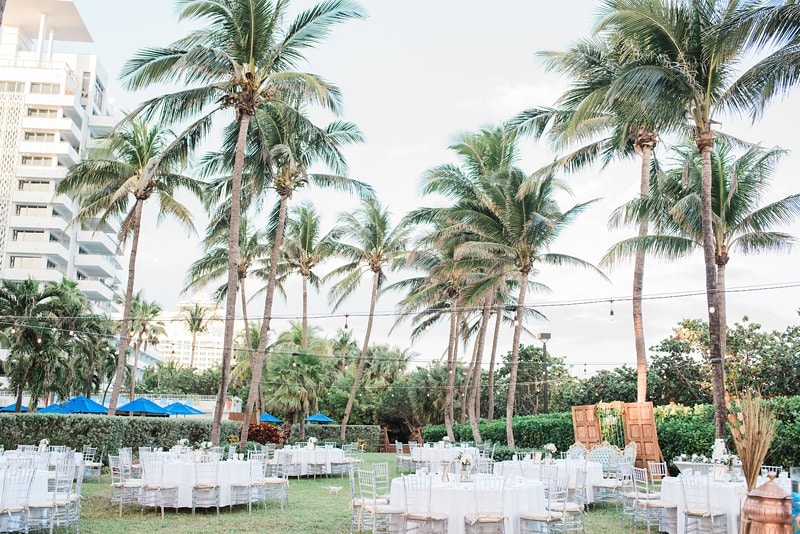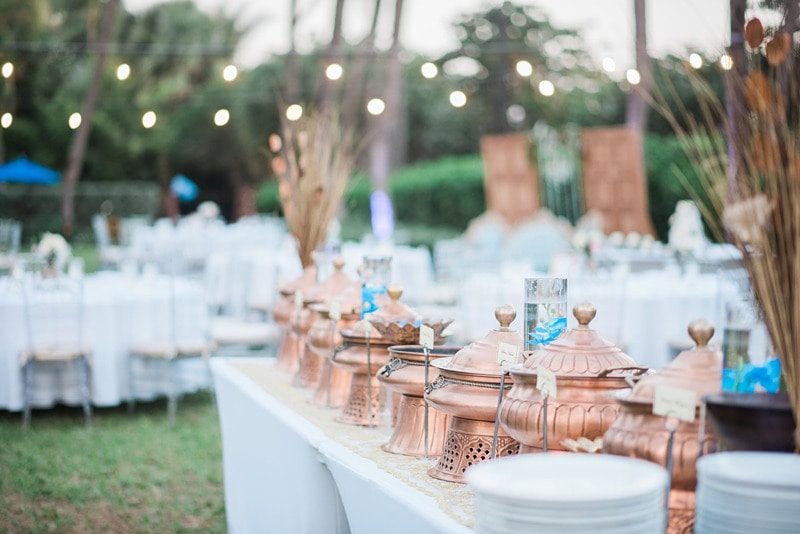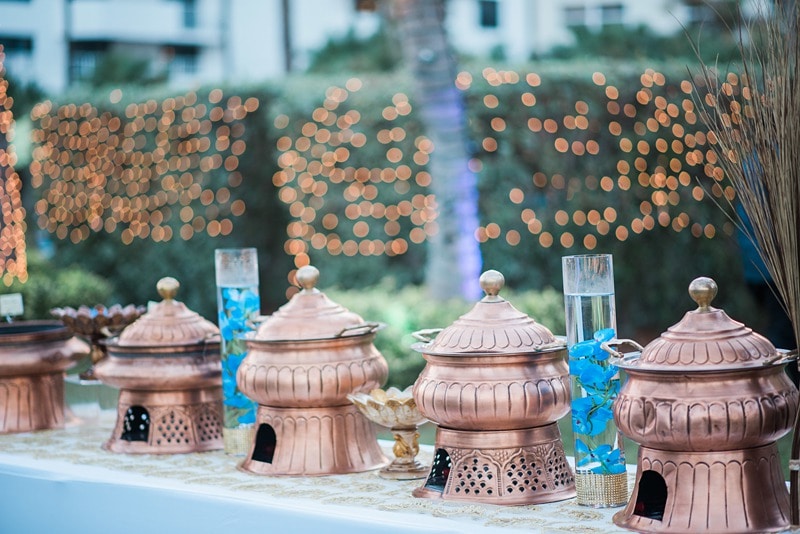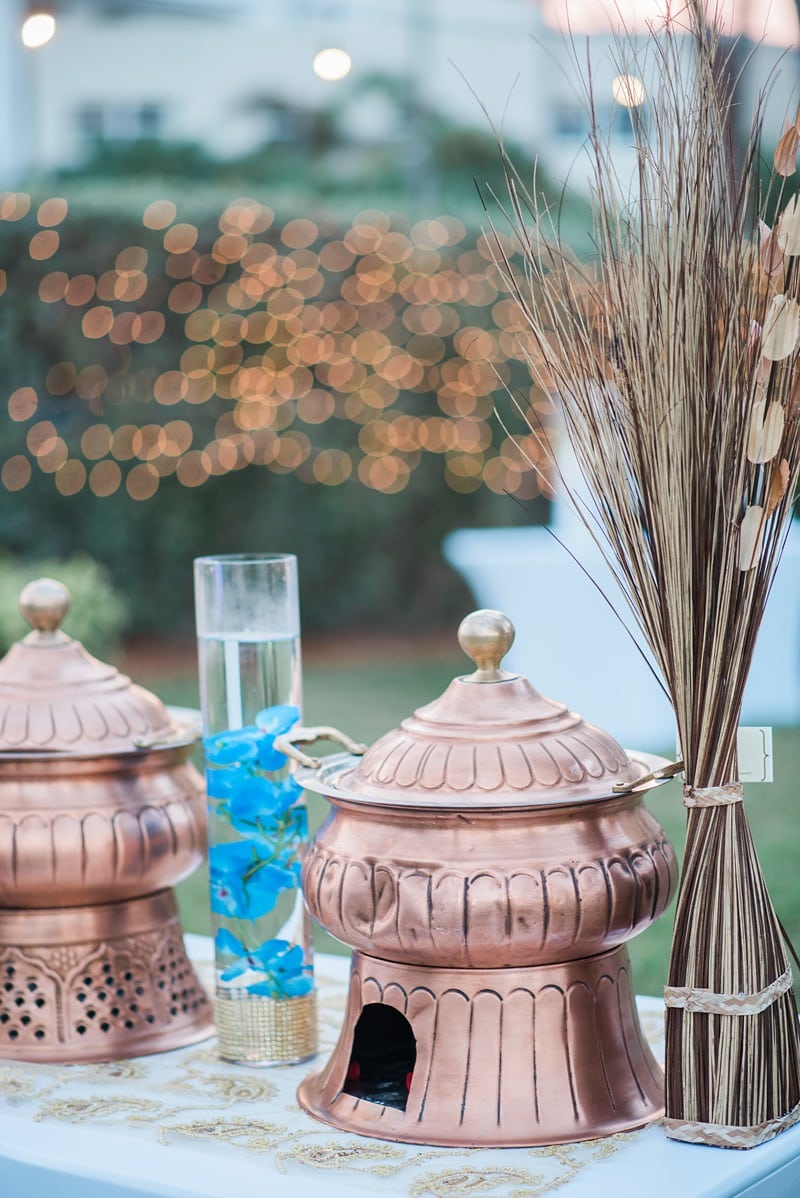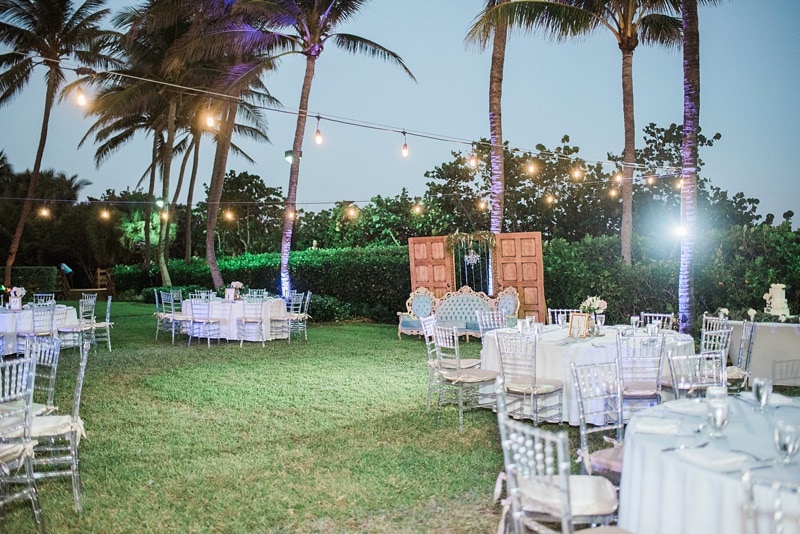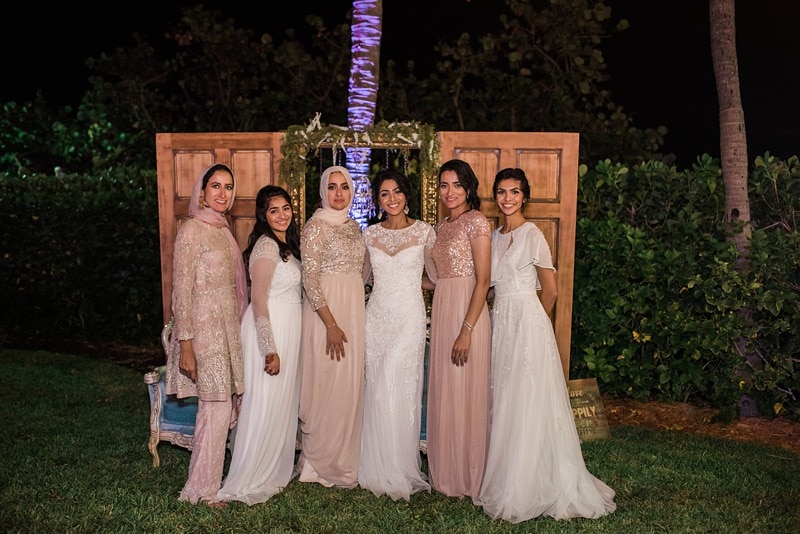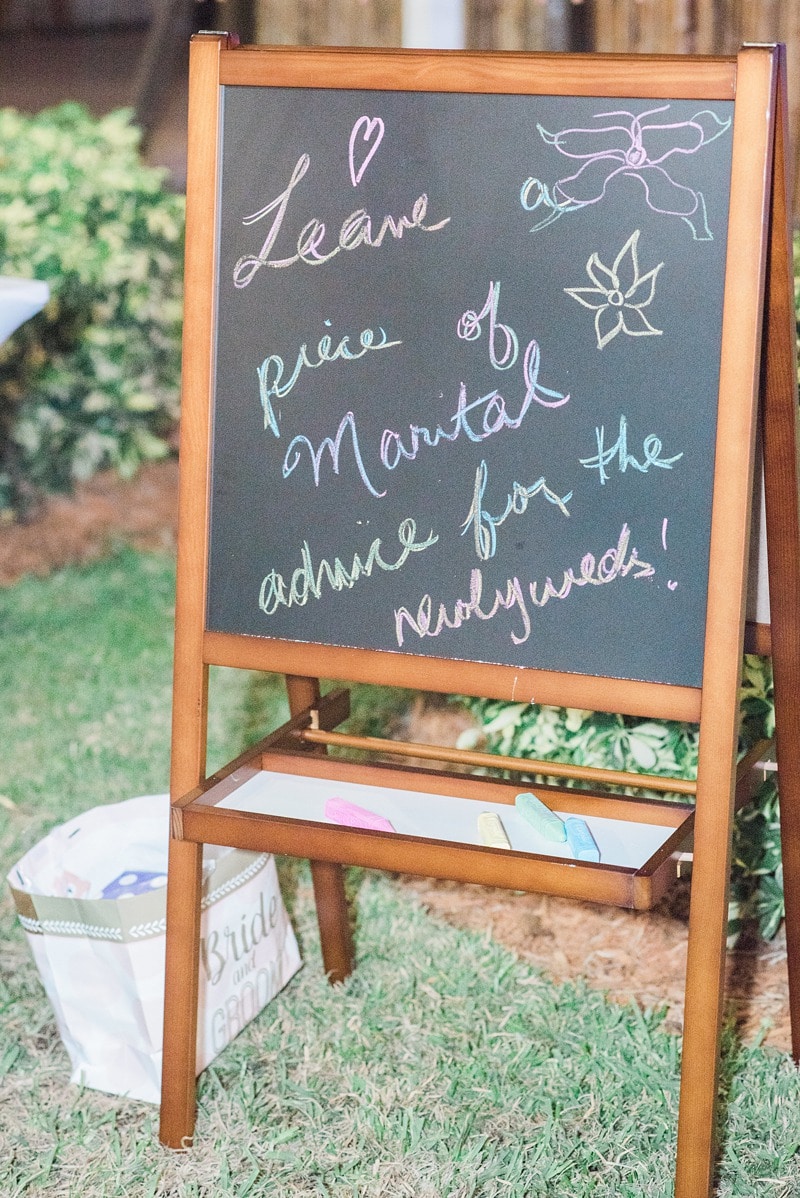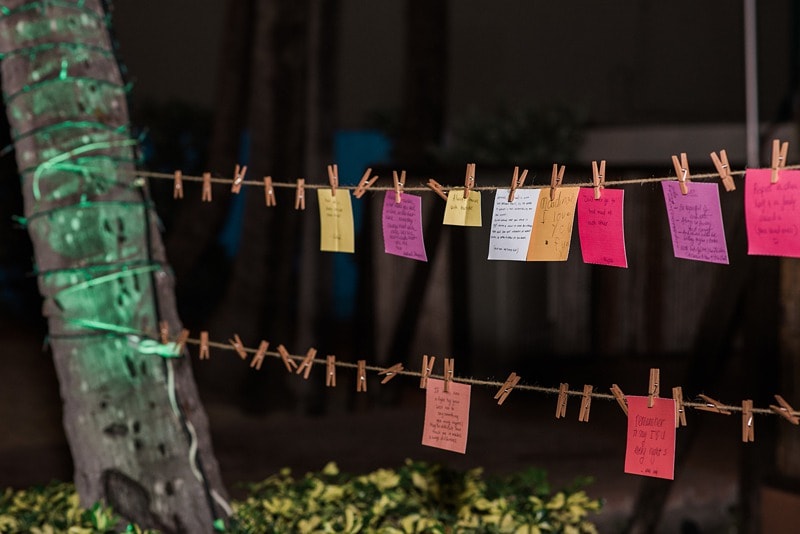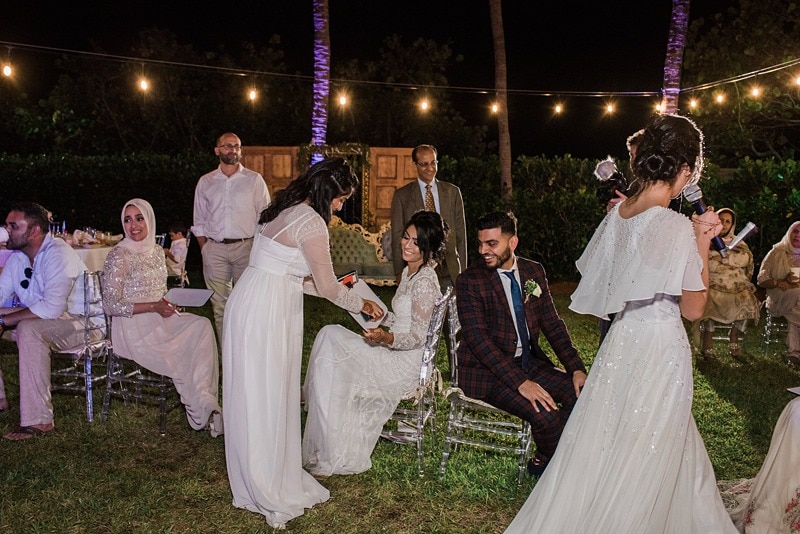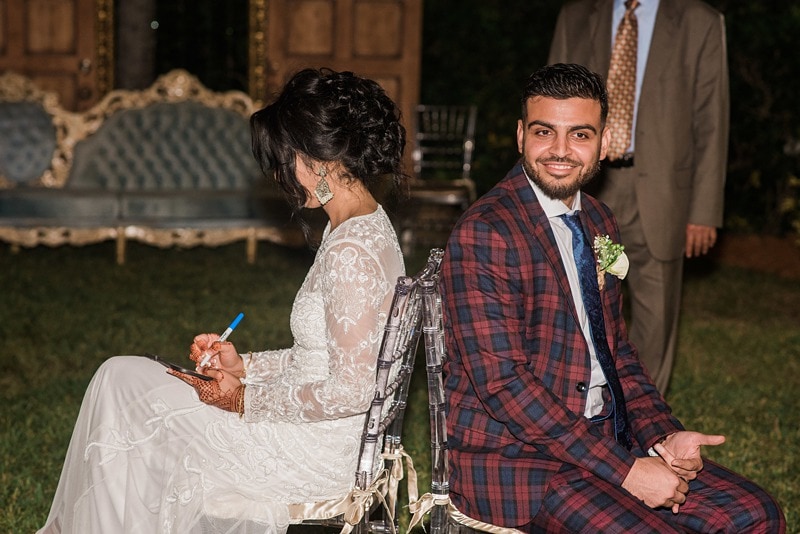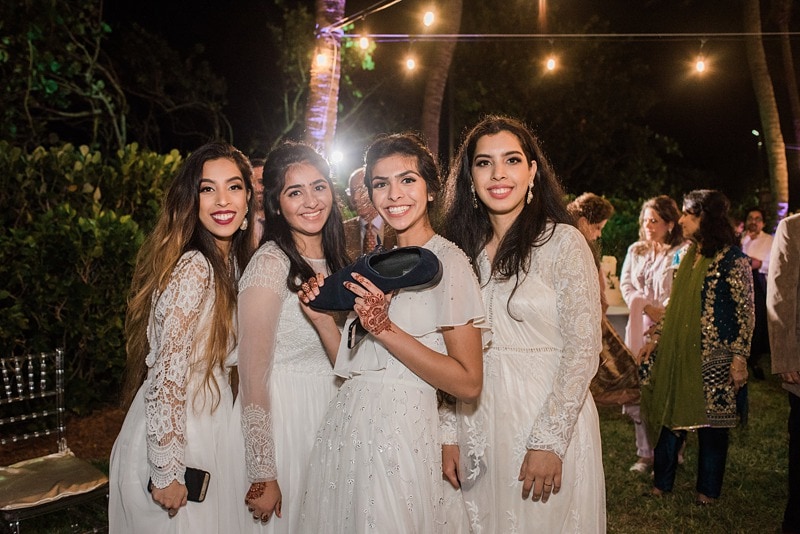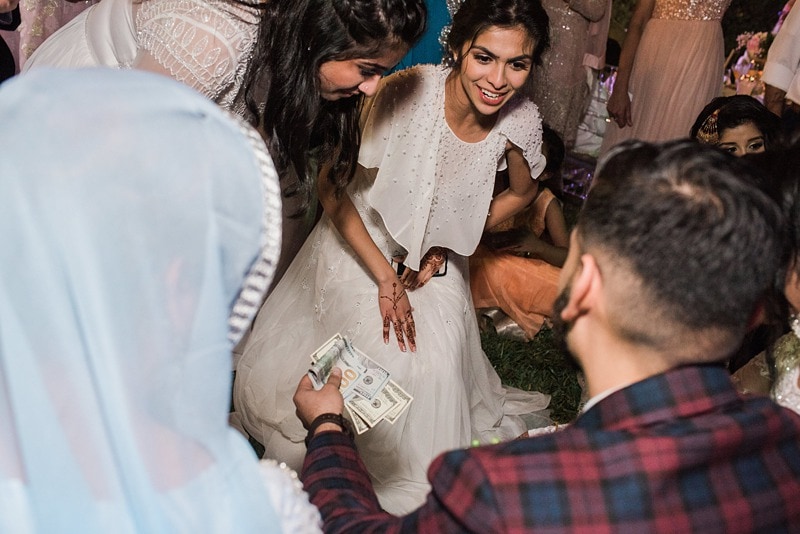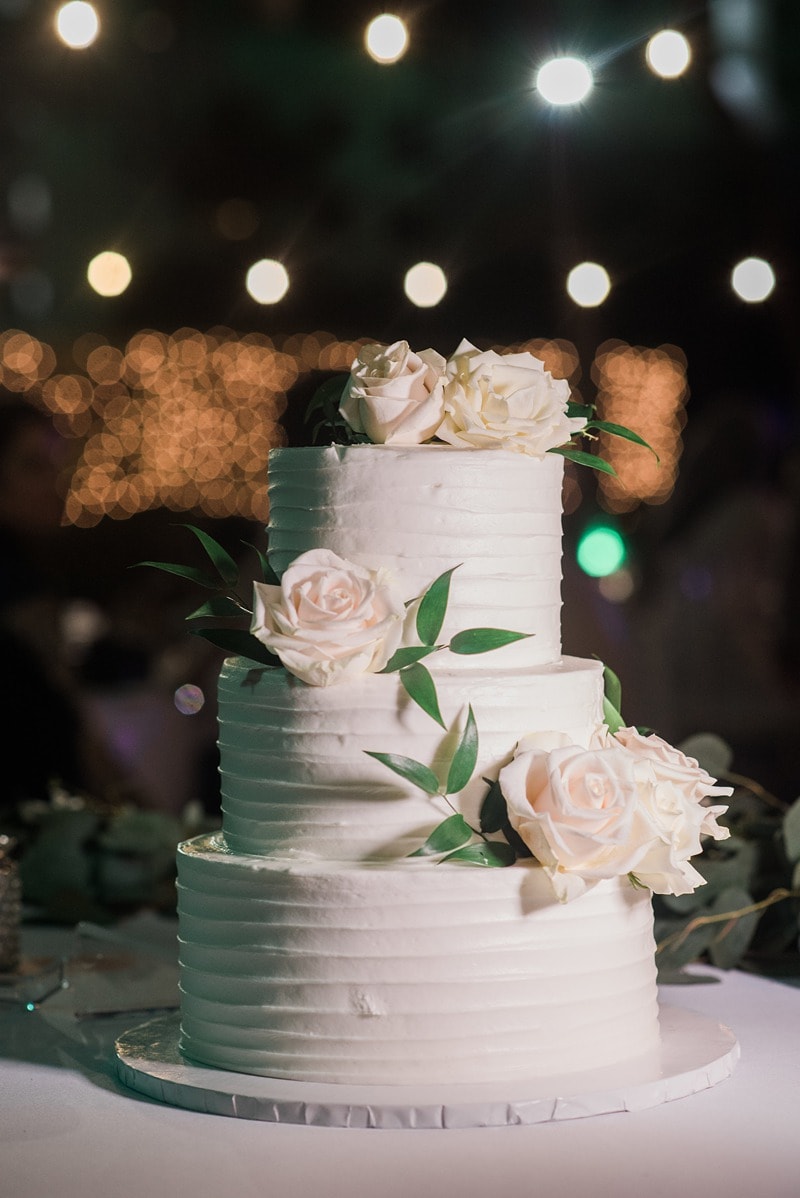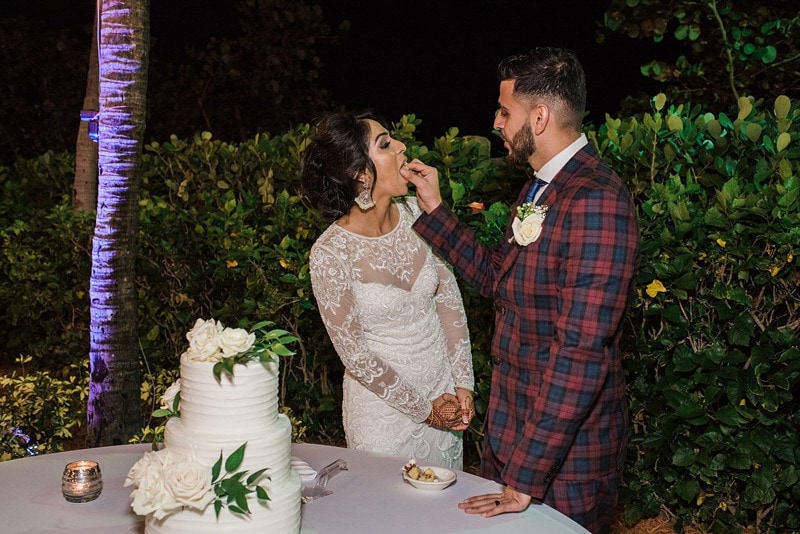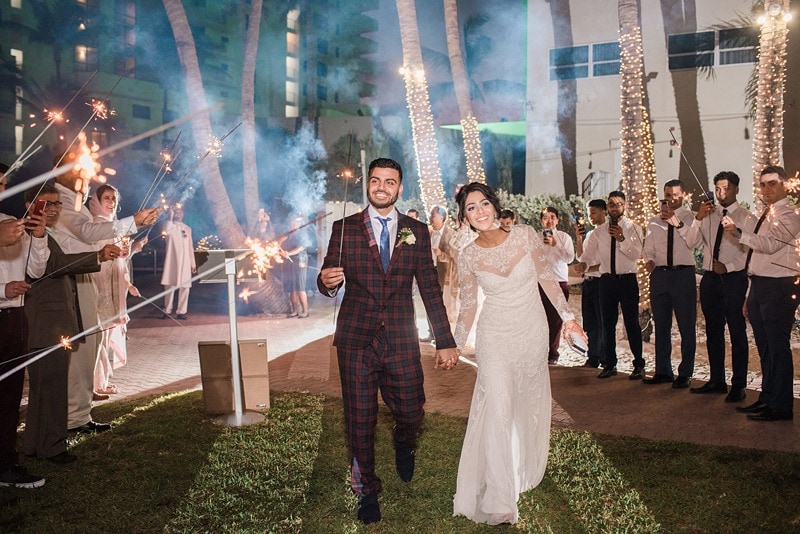 Q&A with the Bride
How did you meet?
We are actually childhood friends! We grew up together, and always saved each other space in the "friend-zone!"
What is your proposal story?
When he asked me to be his girl, he asked on April Fool's Day by saying "Why don't we just get married?…we can try being girlfriend and boyfriend?" He had the intention to say "April fools" had I said no. When he asked me to be his forever, he made up for it. He purchased VIP John Legend concert tickets. We got to meet Mr. Legend, take pictures with him, and ask him questions, but the whole evening the boyfriend was acting kind of off.

I did not understand why he was being so distant and kind of annoying when we should have been really taking in this great time. Therefore, I was being a total brat to him for being annoying. Later it made sense why. The kid was so nervous because he was waiting for a specific song to get down on one knee, and was worried that the song wouldn't be sung. Did he just miss his opportunity? What was his back up plan? He proposed to me in the second row while Mr. Legend sang the last song of the evening, "All of Me." I ugly cried, hugged him, and before saying "Yes," I apologized for being mean to him.
Tell us a little a bit about your wedding (your vision, color, style, and location choices).
Both of us are outdoorsy individuals, so we both had a clear desire to have as much of the wedding outdoors as possible. It has been a dream of mine to have a beach wedding, and when you are so close to someone, your dreams just kind of become their dreams! We knew we would get some backlash because in the Pakistani culture, that is just so non-traditional. But we were ok with being different, and our family was so supportive of that! We wanted a really effortless feel to our wedding, so our choices were often inspired by vintage and rustic vibes. As far as color goes, I wanted to have as much off white/white as possible, again very non traditional in our culture!
Tell us about your attire choices.
The dress for the ceremony was an all lace mermaid dress that was originally strapless in a cream shade. However, I did not want a strapless dress because of personal preference. My seamstress and I decided as a team that if we are going to build a whole top portion of the dress, we needed to go big or go home. That is kind of how we came up with the idea to have a bell sleeve.

My husband has a wild fashion sense that even I am guilty of trying to tame, and we kind of decided last minute for him to wear the crazy plaid suit he wore. All along the wedding planning process, we figured he would wear a beige suit because that is just what you do at beach weddings. It wasn't until 2 days before, we were like, "This suit is so Ahmed (groom), it is different, and it will complement the rest of the setting so well."
What was the most important to the two of you while planning? Was there anything that you chose to splurge on or skip?
We really wanted to make sure we had good food, that would be familiar to our majority Pakistani family and friends. We made sure we spent what was needed to ensure full and happy bellies. One thing we did not want at first was photography. Photography can be pricey, and we figured so many people there would be taking pictures that those moments will all be captured, right?! However we went through with a photographer, and we are so happy we decided to go forward with that. We wouldn't have all these amazing memories and moments captured with grace and beauty.
What were your favorite parts of the day?
My (bride) favorite parts of the wedding were the first looks! I surprised my husband with a first-look in my pajamas. He had told me from the very start he did not want a first-look, and that he wanted to be totally surprised when I walked down the aisle. I insisted that we have a first look for "the pictures" but in my mind, I knew all along it was going to be me in my PJ's. I also had a first look with my dad. This was a real first look, and there is nothing like your dad telling you how beautiful you look.

Another one of my favorite parts (I am so sorry to whoever has to read my way too many favorite parts) was when my family was entering the ceremony space. I had my grandparents, aunts, uncles, cousins, immediate family, and bridesmaids walk in one by one with their families before my dad and I did. Each family and bridesmaid had a different pop song playing while they had their moment to walk down the aisle!

This is super cheesy, but my husband's favorite part was when my dad and I walked down the aisle. As we walked down the aisle we sang along with the song playing at the time, which was "Teenage Dream," by Katy Perry! Hubby also enjoyed saying his vows, and listening to mine. Along with many other beautiful things said, he vowed to always make sure there is toilet paper in our home and take the trash out, and I vowed to watch one basketball game a week with him.
Tell us about your wedding flowers.
The flowers followed our theme of wanting white. We asked for pretty white alternatives to roses, so our florist offered baby's breath and hydrangeas. To add a vintage flair, our florist also suggested adding eucalyptus leaves, which was a great suggestion.
Tell us about your wedding cake.
Our cake was a simple white iced cake with 3 layers. The flavors were strawberry, orange, and chocolate hazelnut. It had the same flowers that were part of the wedding to tie the cake in.
What did you do for favors?
For our favors we passed out mini glass packages of Nutella, They were super cute, and looked just like the regular packs just smaller! Attached to them was a label tied with string that had our initials, the wedding date, and "Spread the Love" written on them.
Did you include any family heirlooms or special traditions?
In our culture, the sisters of the bride steal the groom's shoes and tell him he won't get the shoes back until he gives them money. After all, he is taking their sister, so they jokingly ask for money. That is the least he could do, right?! Well, he pretended like he did not need his shoes back, but in reality, he did pay up for his favorite navy suede dress shoes.
Do you have any advice for couples planning their weddings now?
We would tell them to truly follow their hearts when it comes to their vision. It does not matter how big or small the wedding is, or how silly your wedding favors are, or if you want to do ice cream instead of cake. You don't want to look back and say I wish we had done this instead of what social norms, and stigmas, and stereotypes say we should have done. As a duo, decide your desires and the budget at the beginning and stay true to yourselves! The people who love you will love your wedding no matter what! And brides, always get a hair and makeup trial!!!!! Please.
What was the best part of having a destination wedding? What was the biggest challenge?
The best and most challenging part happen to be the same. The stressful part is that most (if not all) of your interactions and decisions are made via phone/email. You sometimes commit, and you think to yourself "I hope I made the right decision!" Simultaneously, it is such a beautiful thing to just trust your wedding vendors. I remember telling our prop vendor who set up the beautiful sofa and its background, "I trust your vision, do whatever you think is best." And that was it. I placed my trust in the vendors, and they delivered. We did not have to make appointments to visit the vendors a million times, and fit that into my work, school, gym, friends, family, me time, spiritual, schedule. It was just done.
Vendors:
Photography: A Sweet Focus
Reception Venue: Holiday Inn Miami Beach Oceanfront
Event Planning: Tricia Wissman with Holiday Inn Miami Beach Oceanfront
Wedding Dress: Bellissima bridal salon |
Groom's Attire: Zara
Florals: Ribeiro Events
Makeup: Bri Soffa
Cake: CC Dominican Cakes
Rentals: k & M props and events
DJ: SOFlo main events
Decorative Lighting: SOFlo main events