This destination wedding could not have possibly been more intimate, personal and unique – Maddy and Rusty were able to find such amazing and fun ways to include sentimental details into basically every aspect of their big day while keeping everything super beachy themed – and the photographer, Brandy Angel didn't miss a thing! Look at these pics! I mean the dog? It's almost too much… love it.
For starters, they chose Isle of Palms because Maddy has gone there every year on family vaca since she was a child… so Rusty proposed there! This was truly a family affair – when I say the whole gang was involved, they truly were. Their fur babies were in the wedding, her uncle officiated her wedding (and all her siblings previously), his parents played music during the sand ceremony… and the most sentimental detail of all: Maddy strung a locket around her bouquet containing a sweet picture of her sister who passed away when they were children.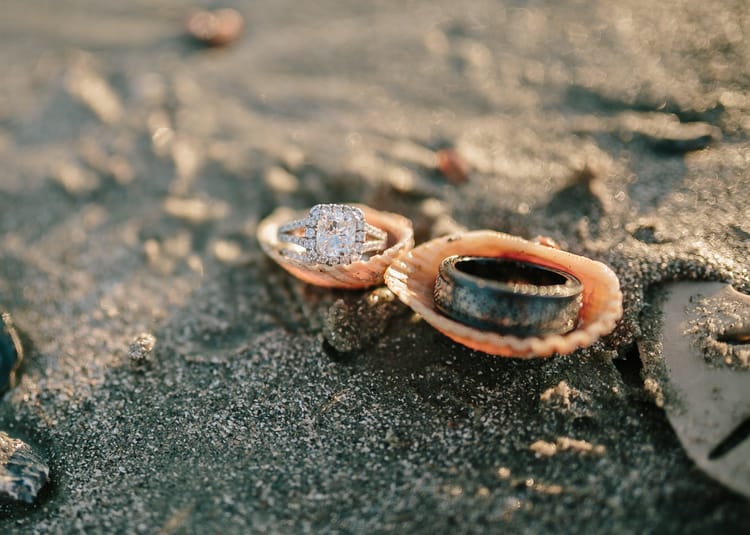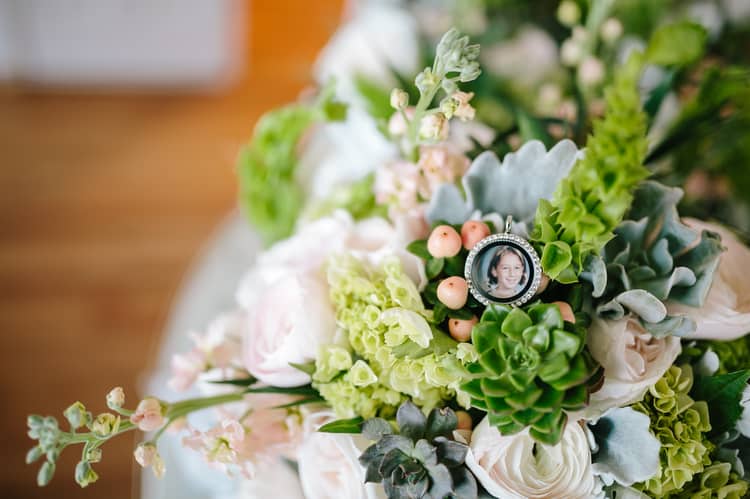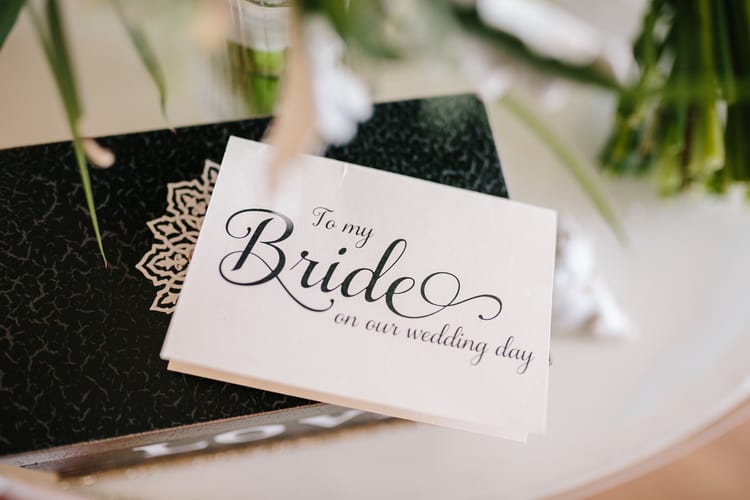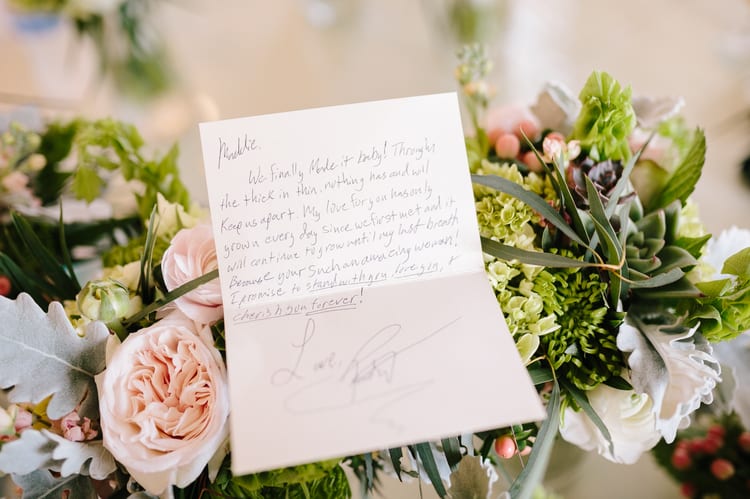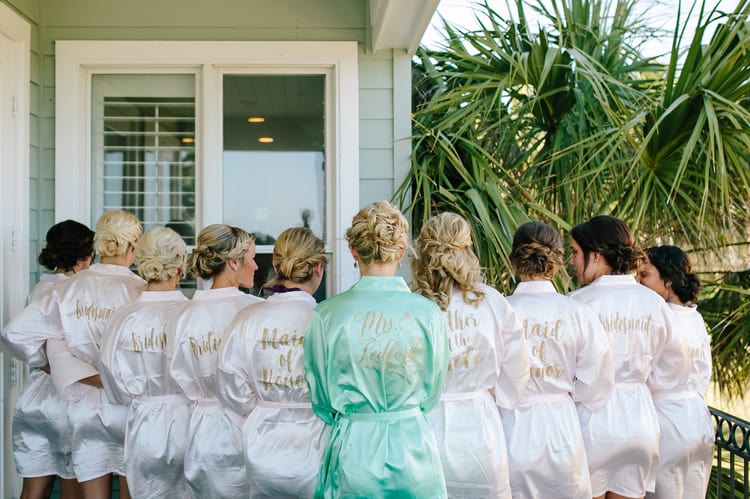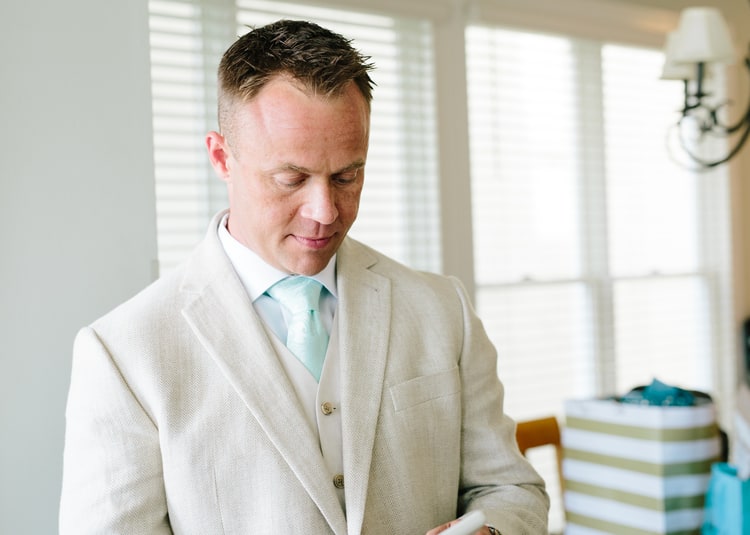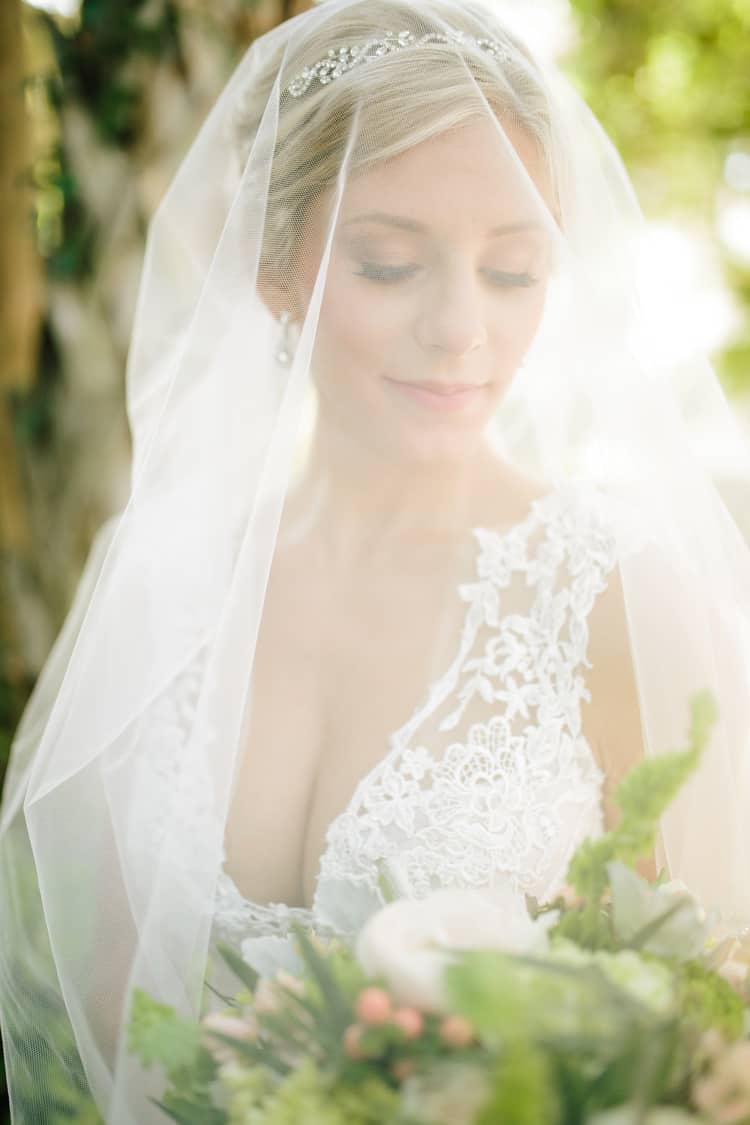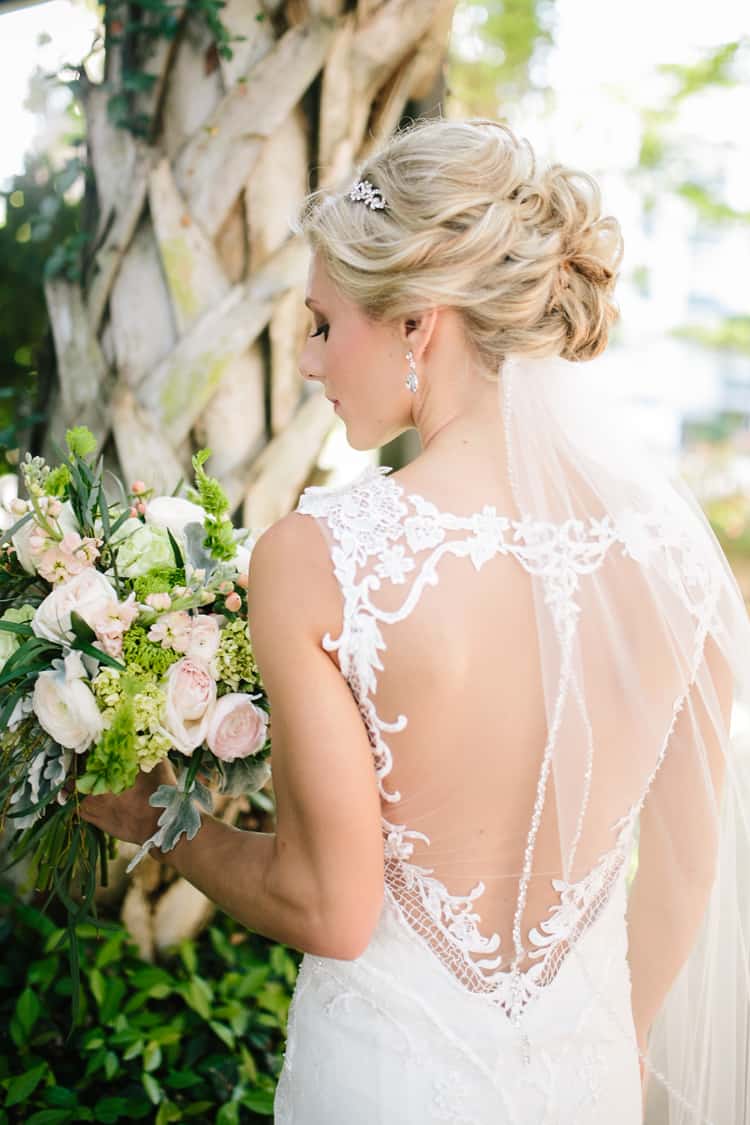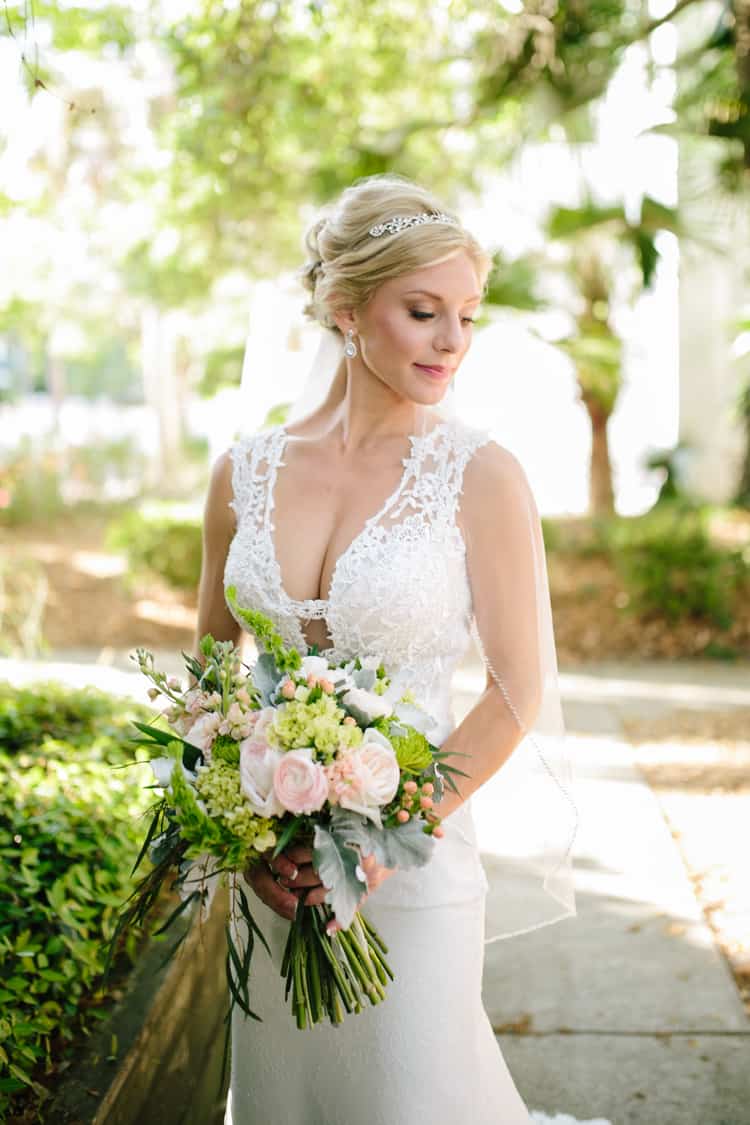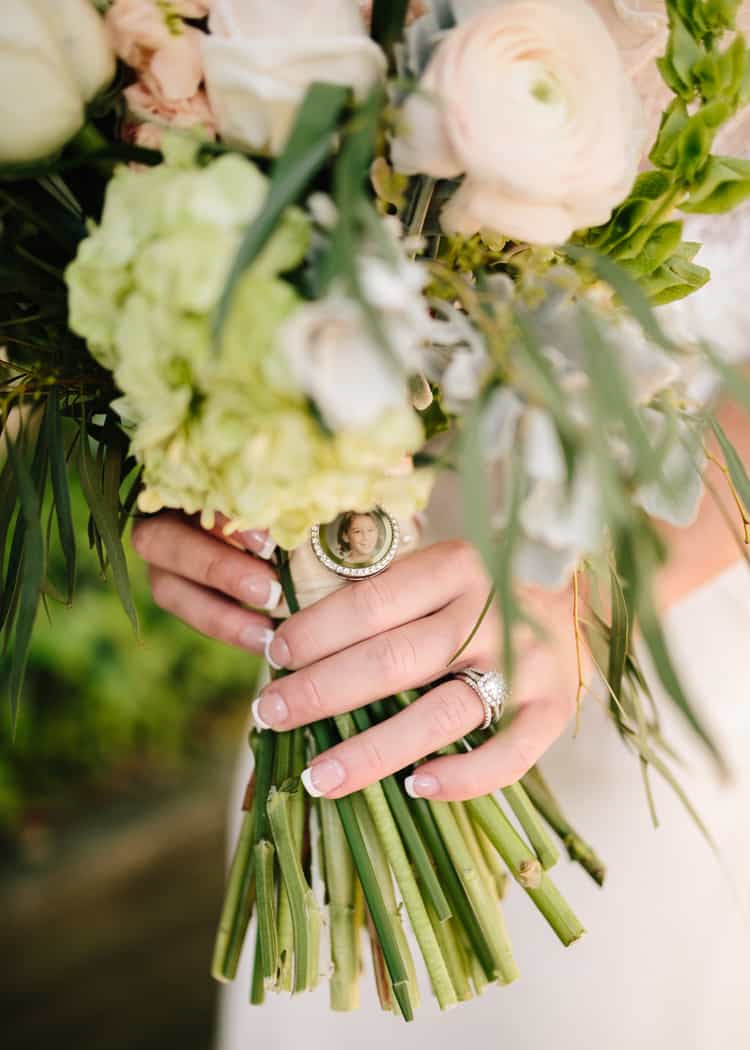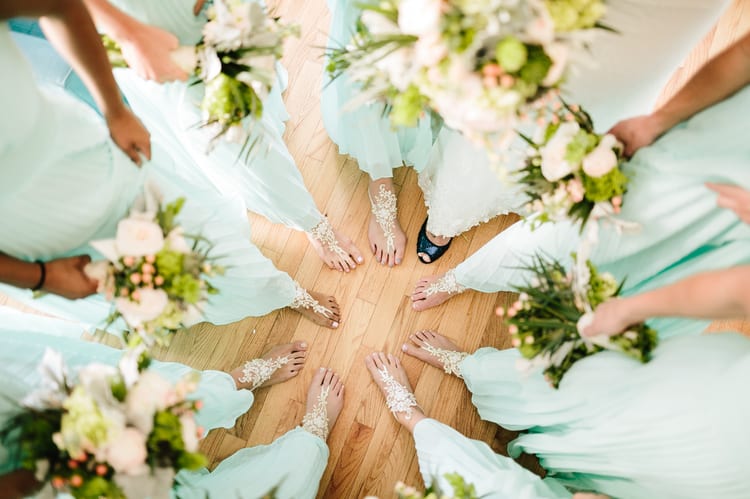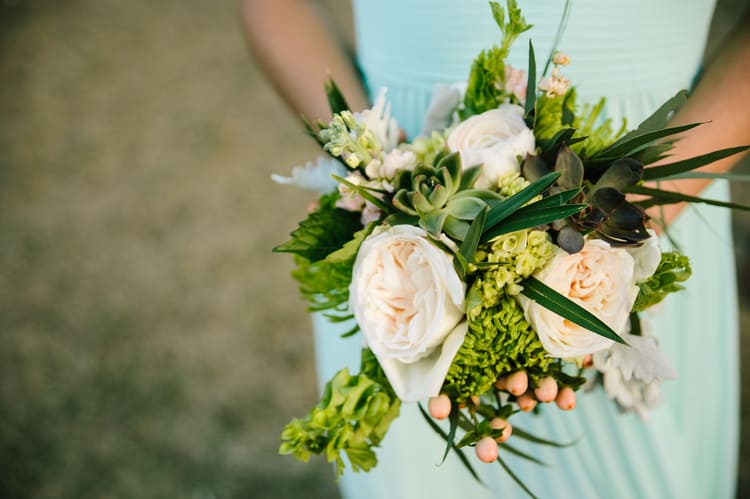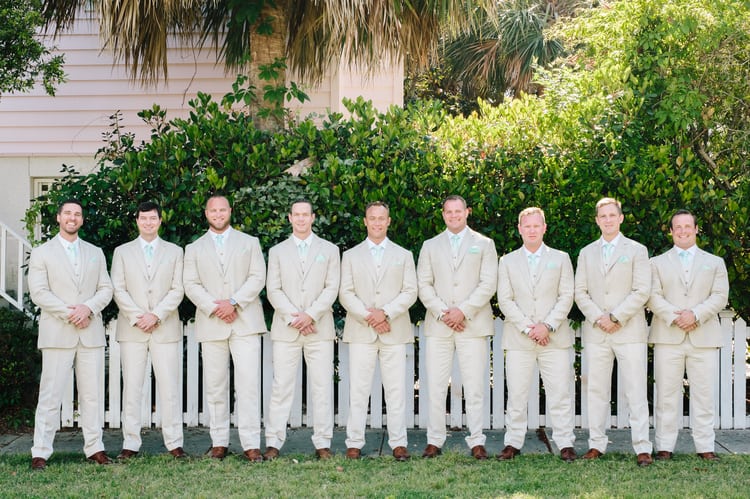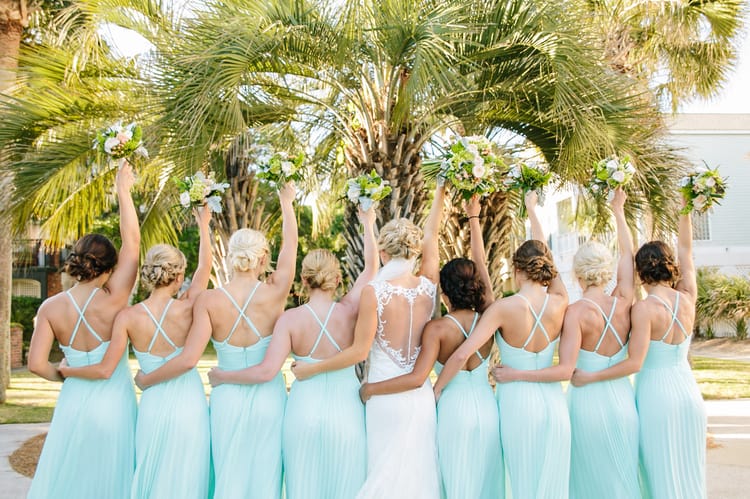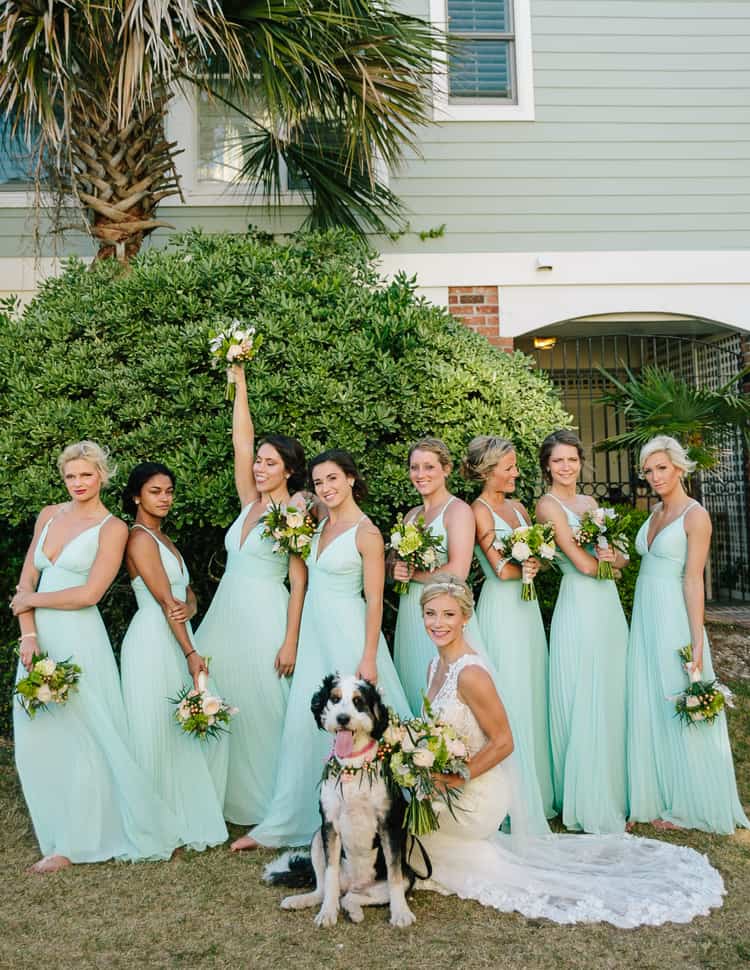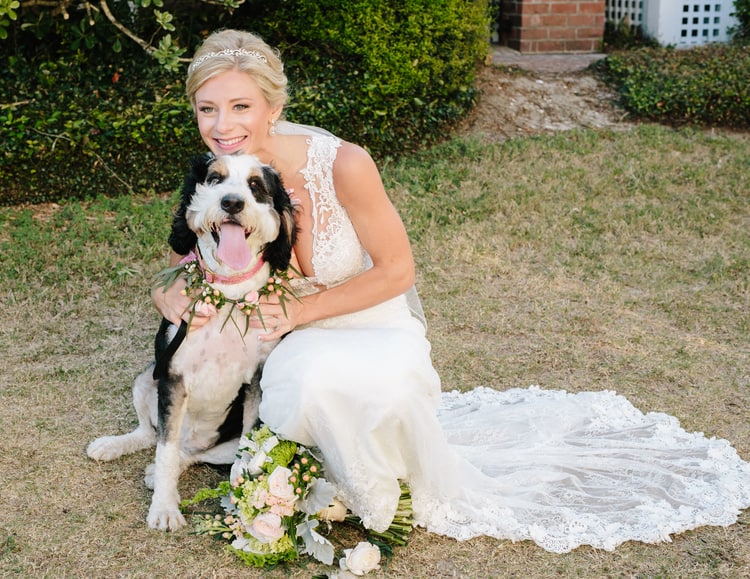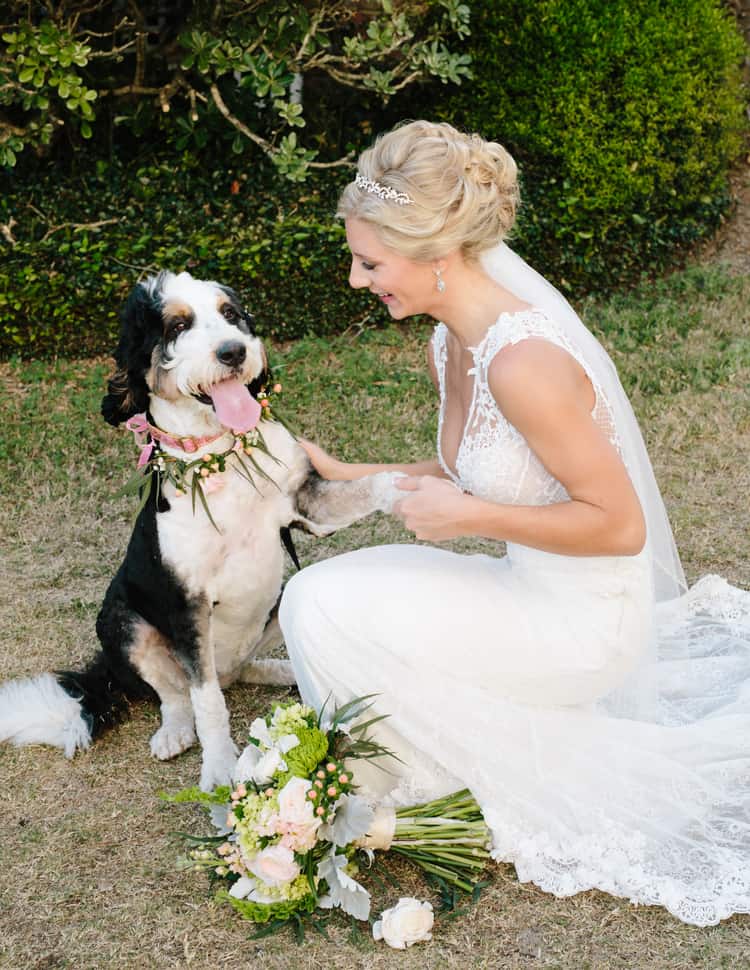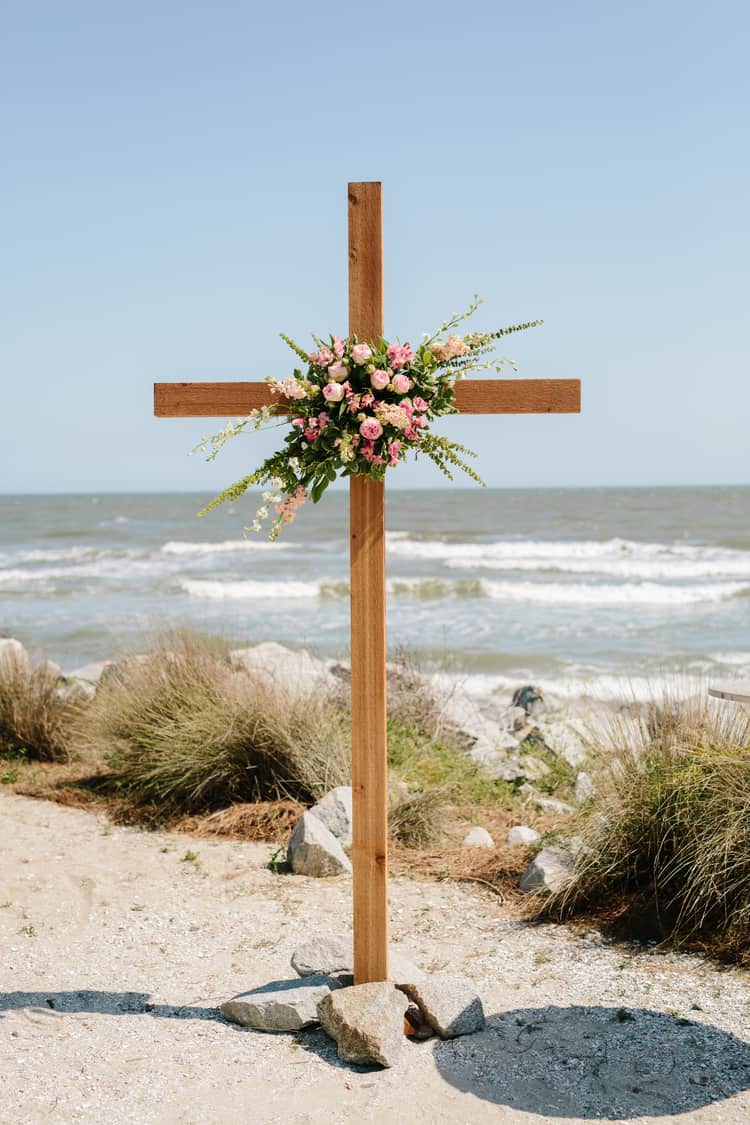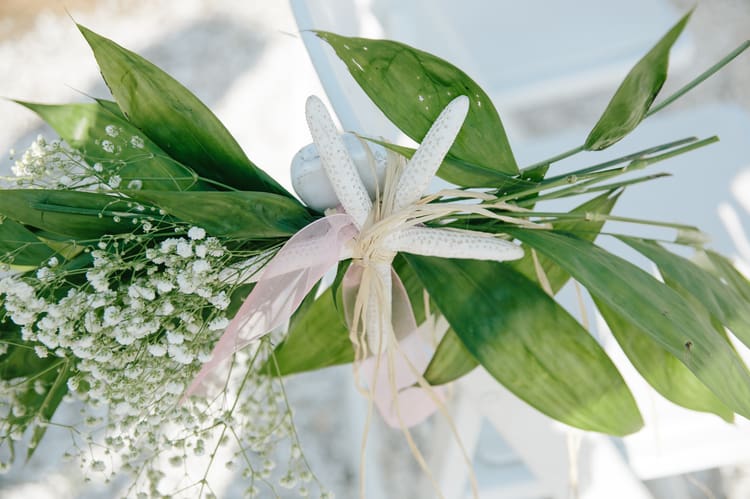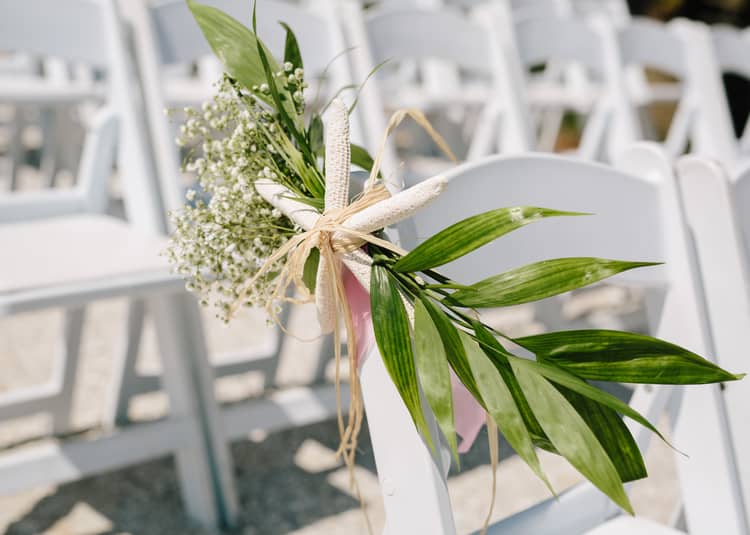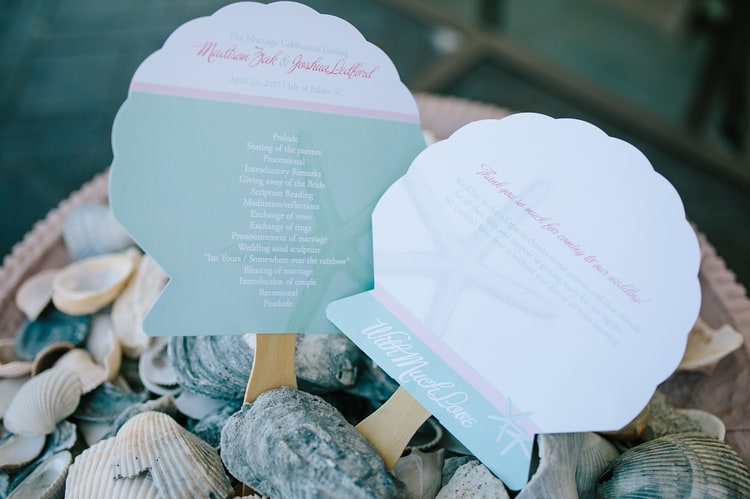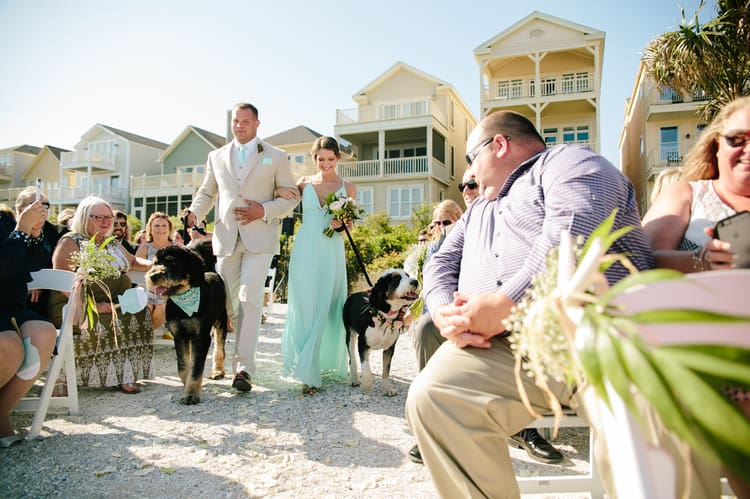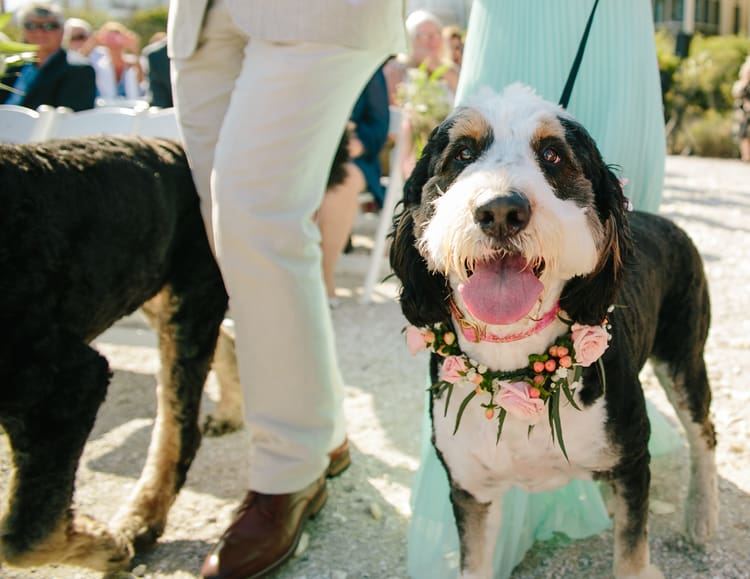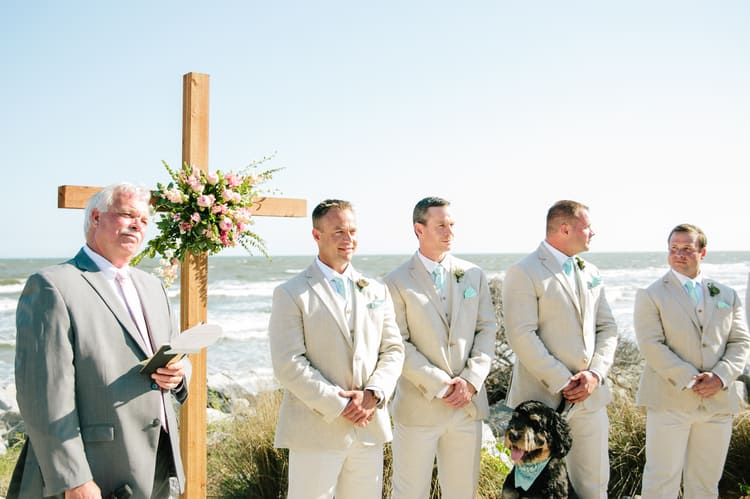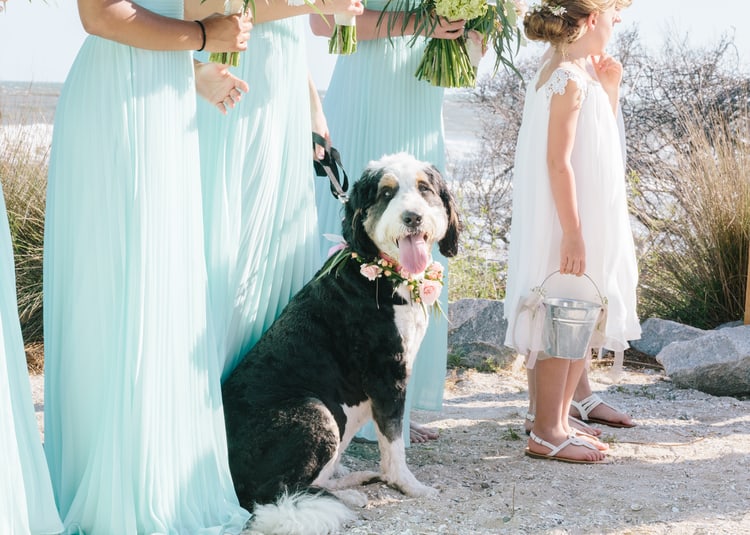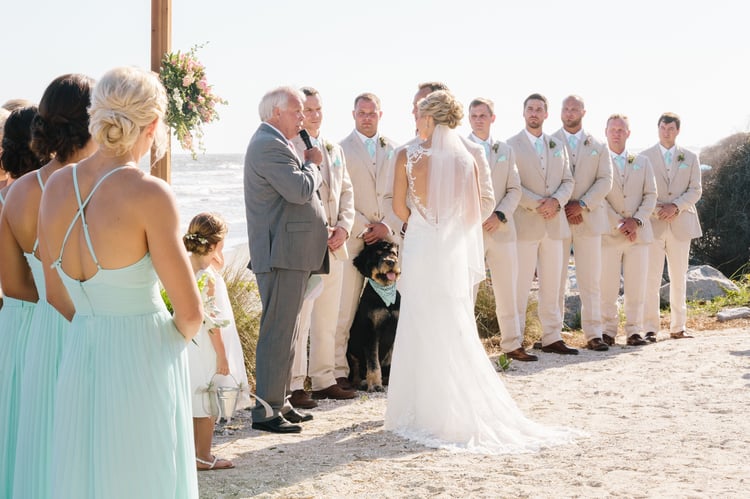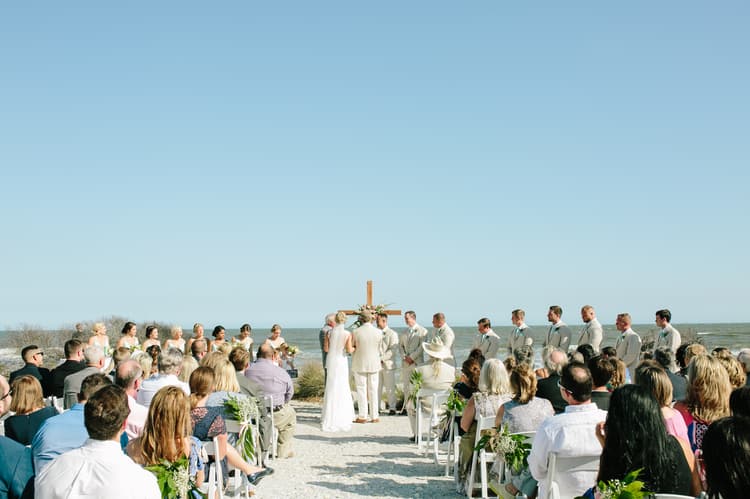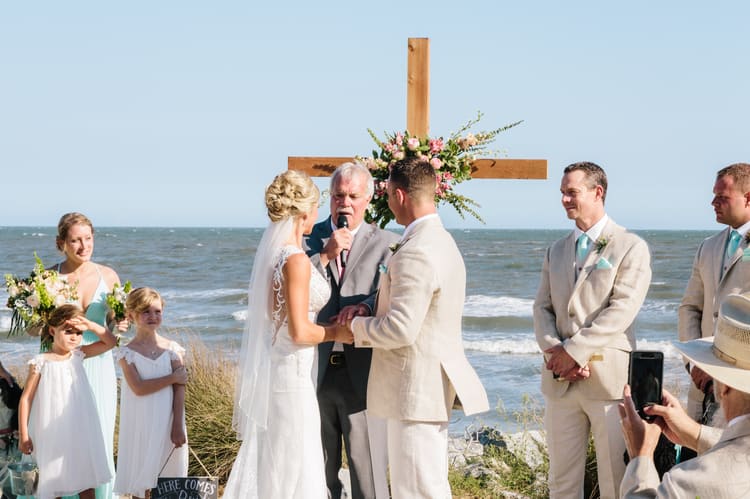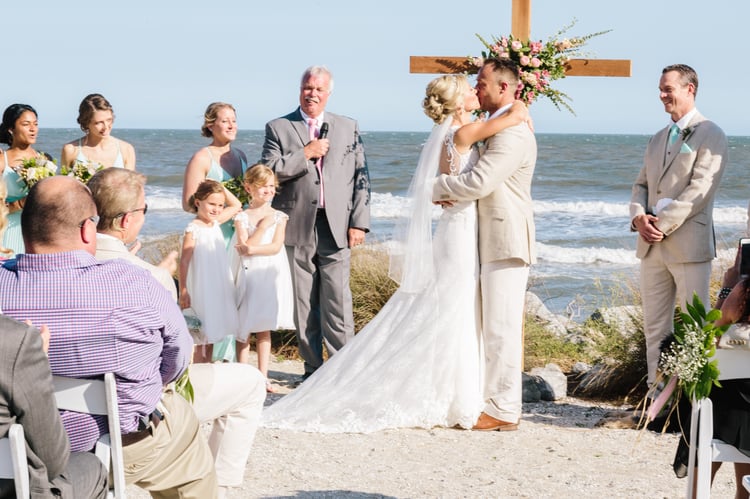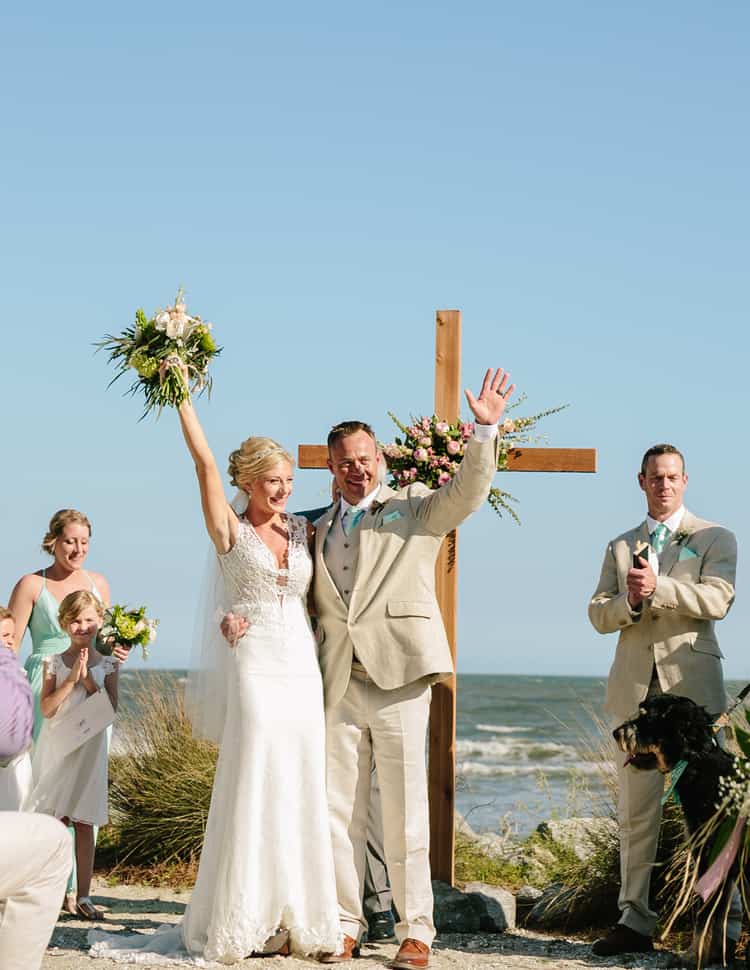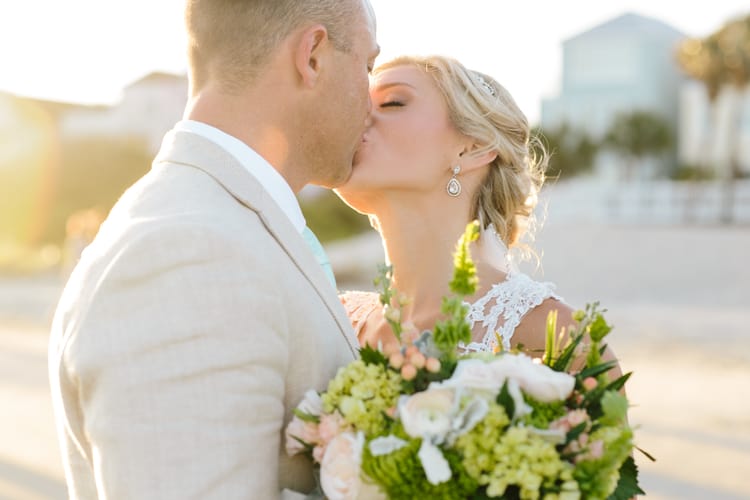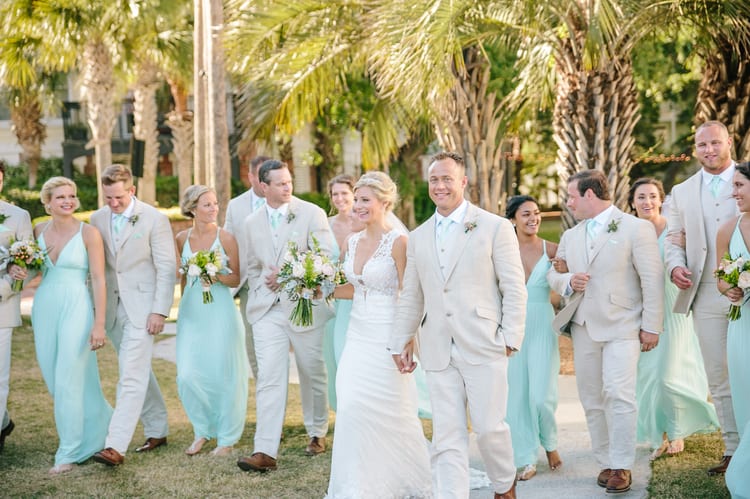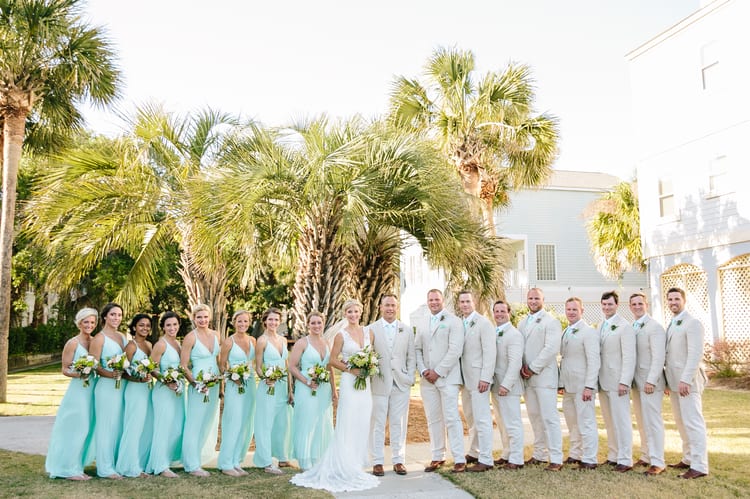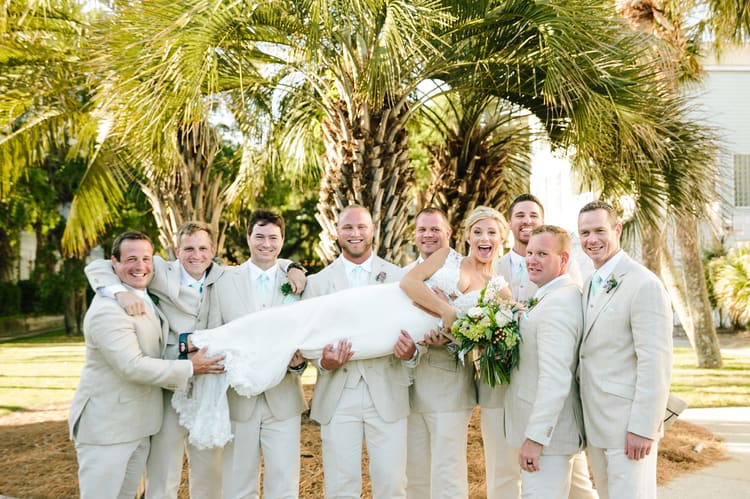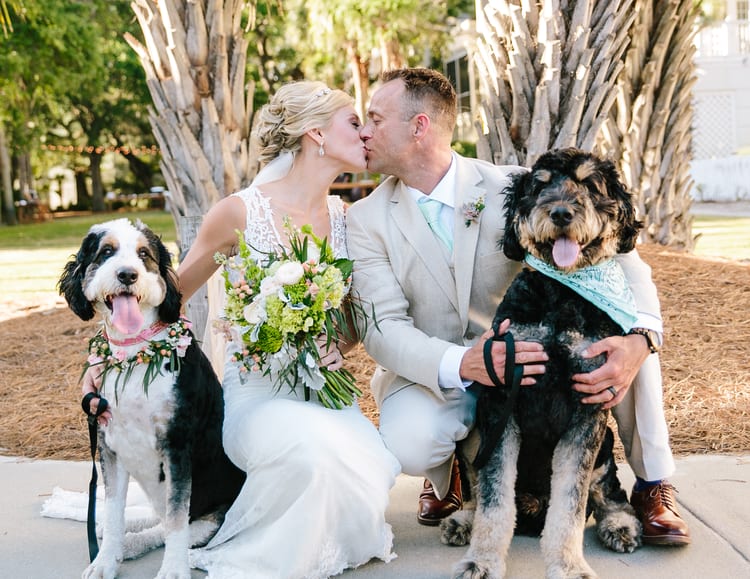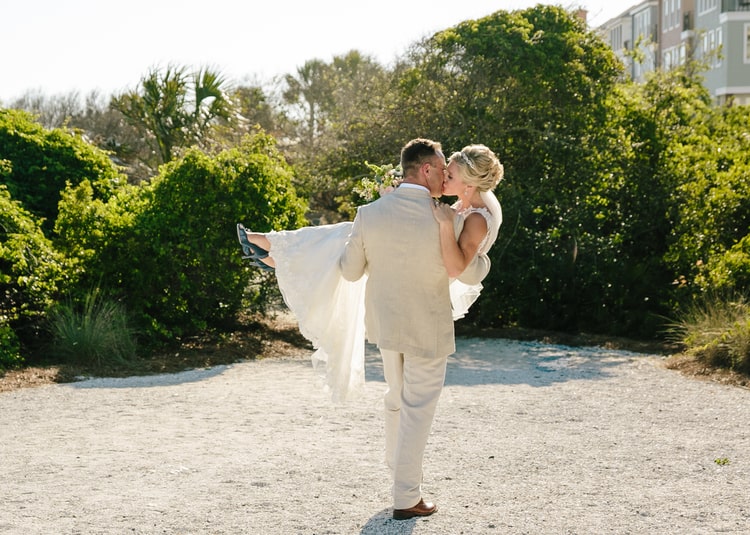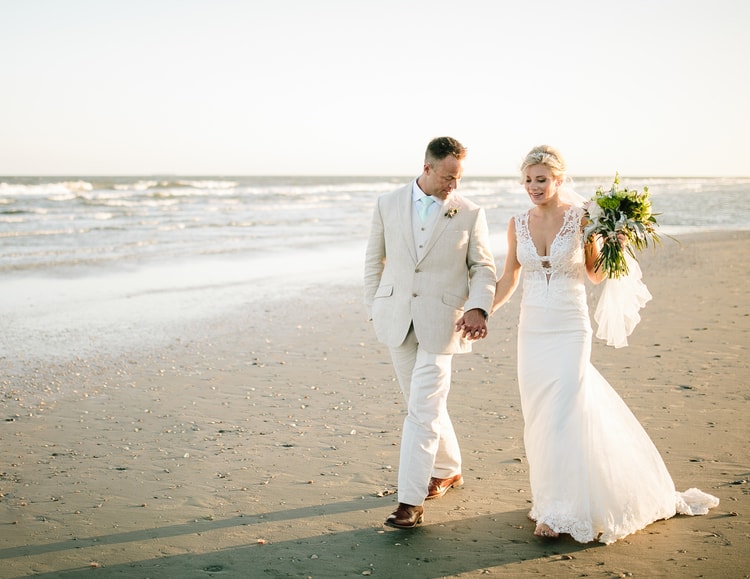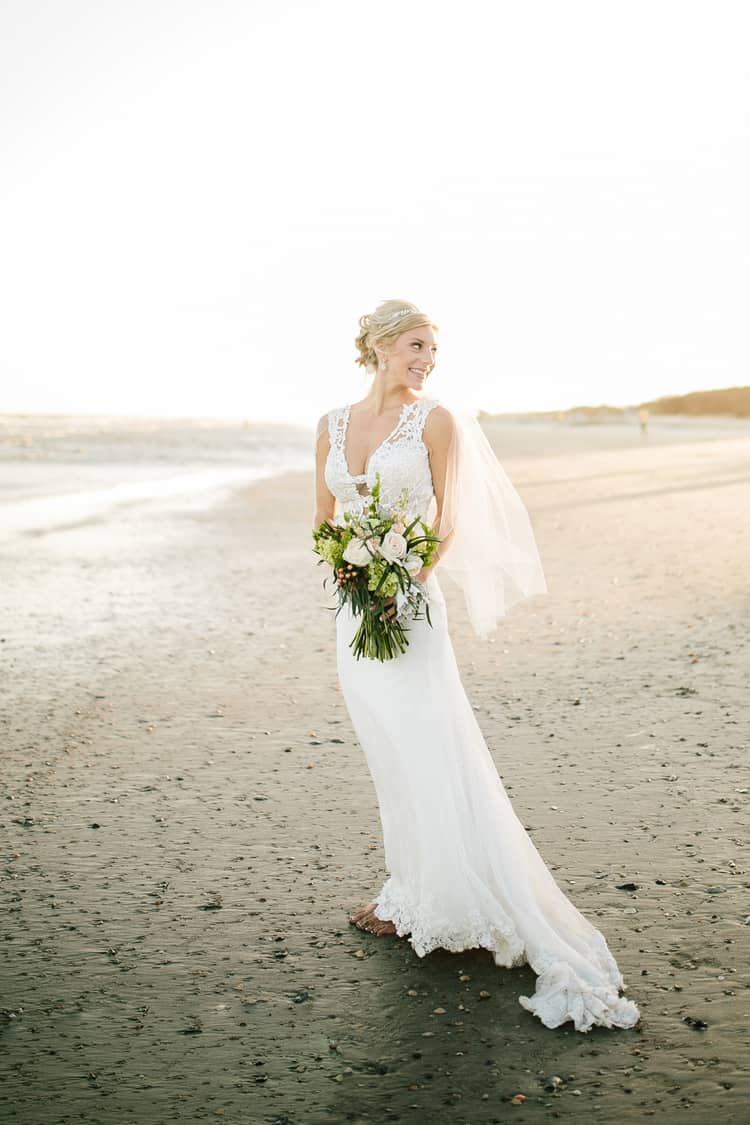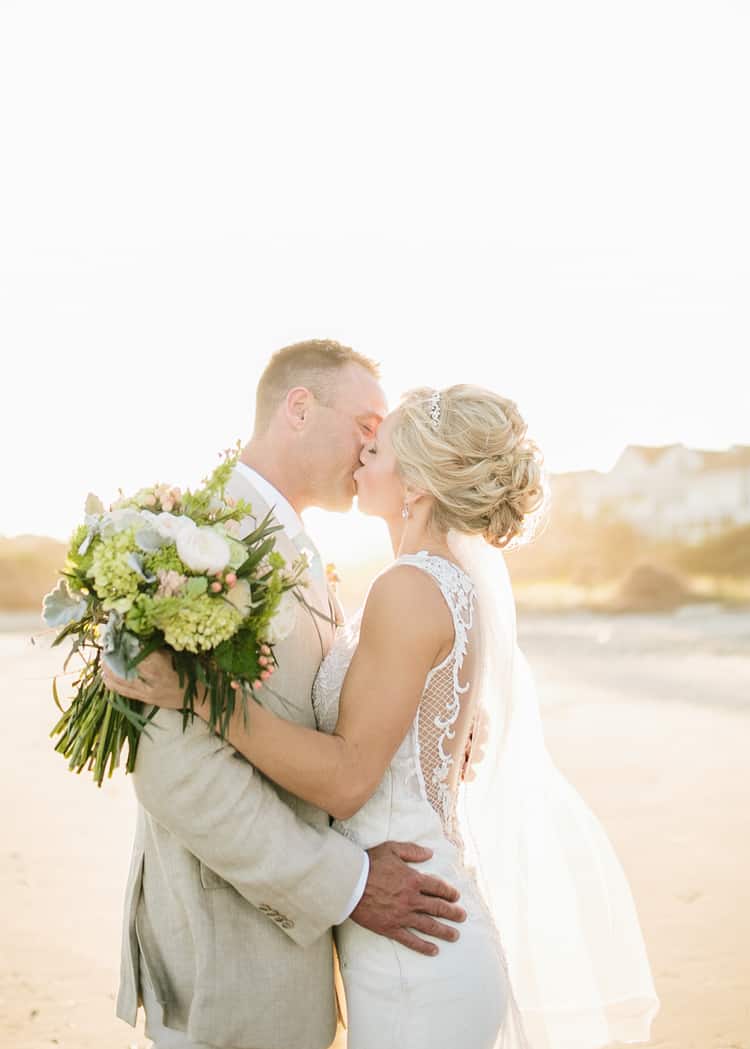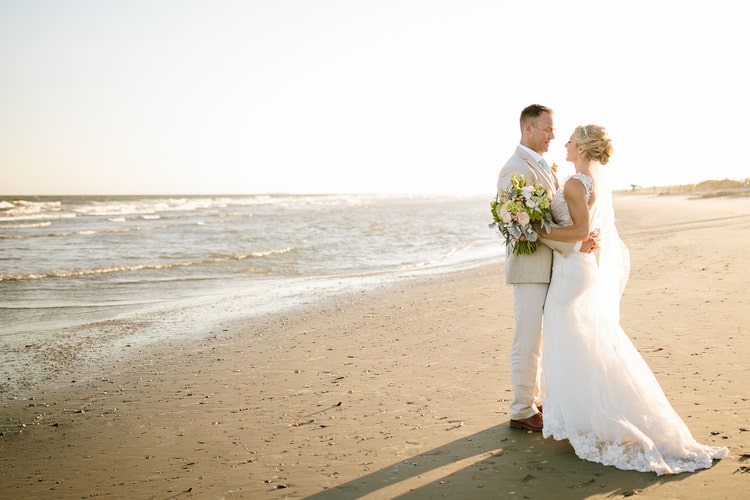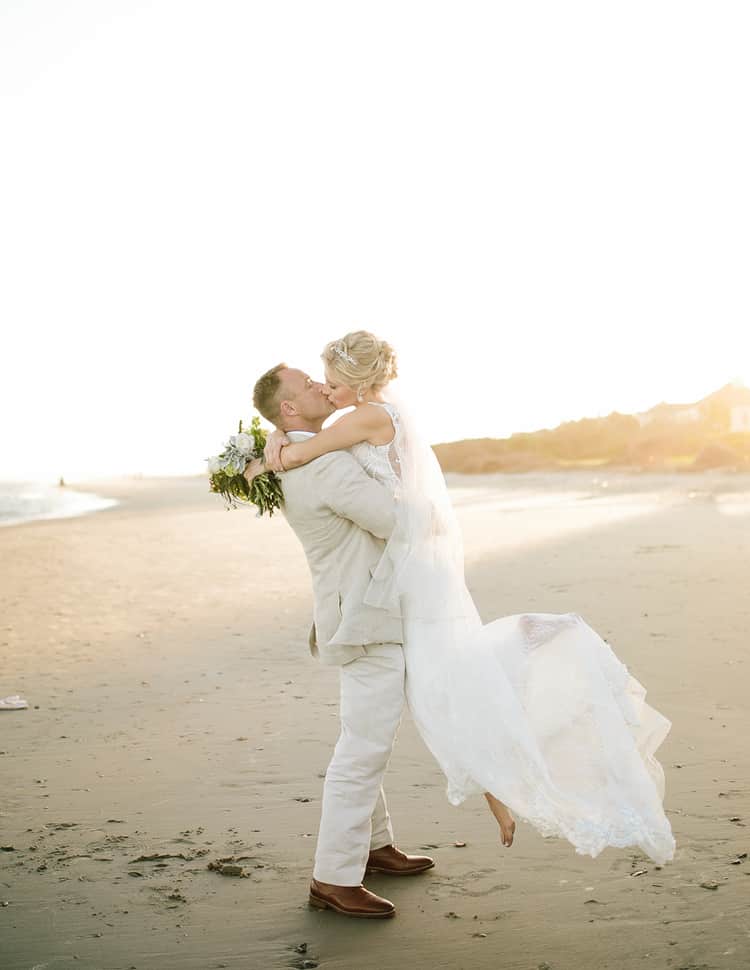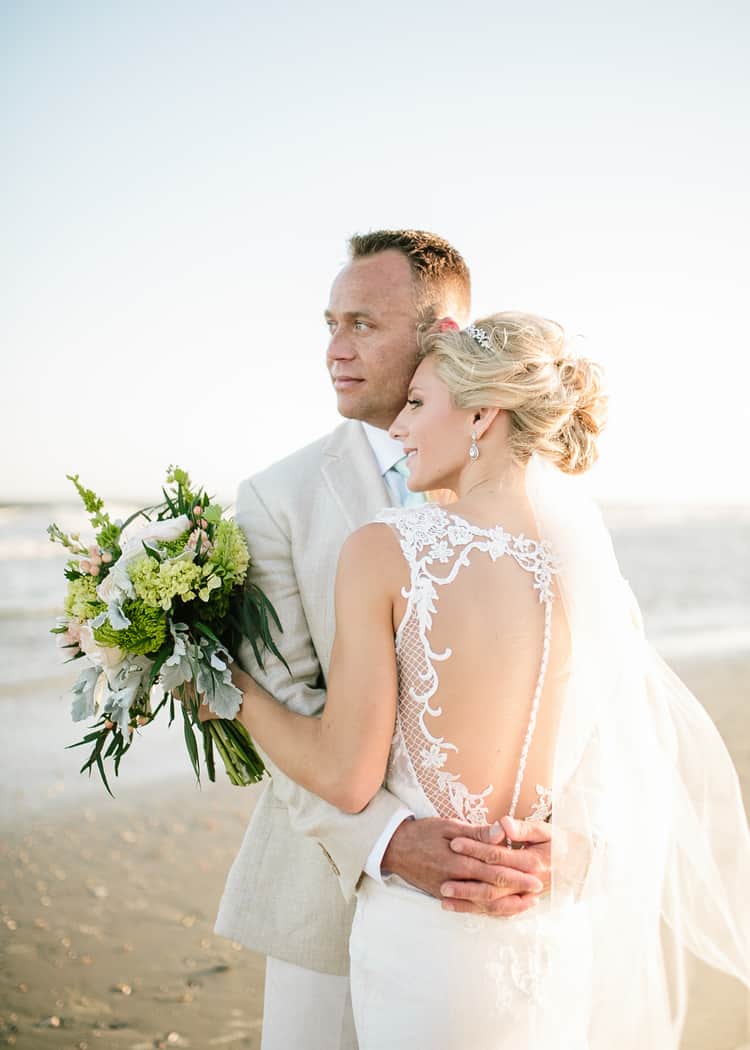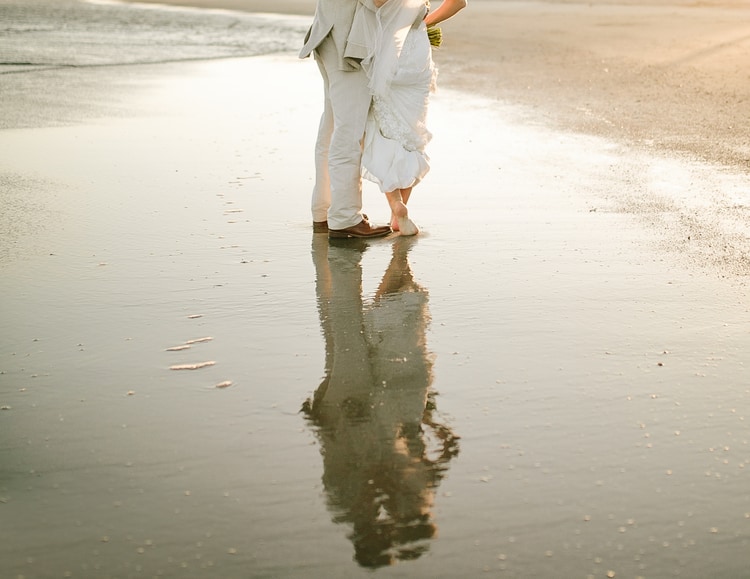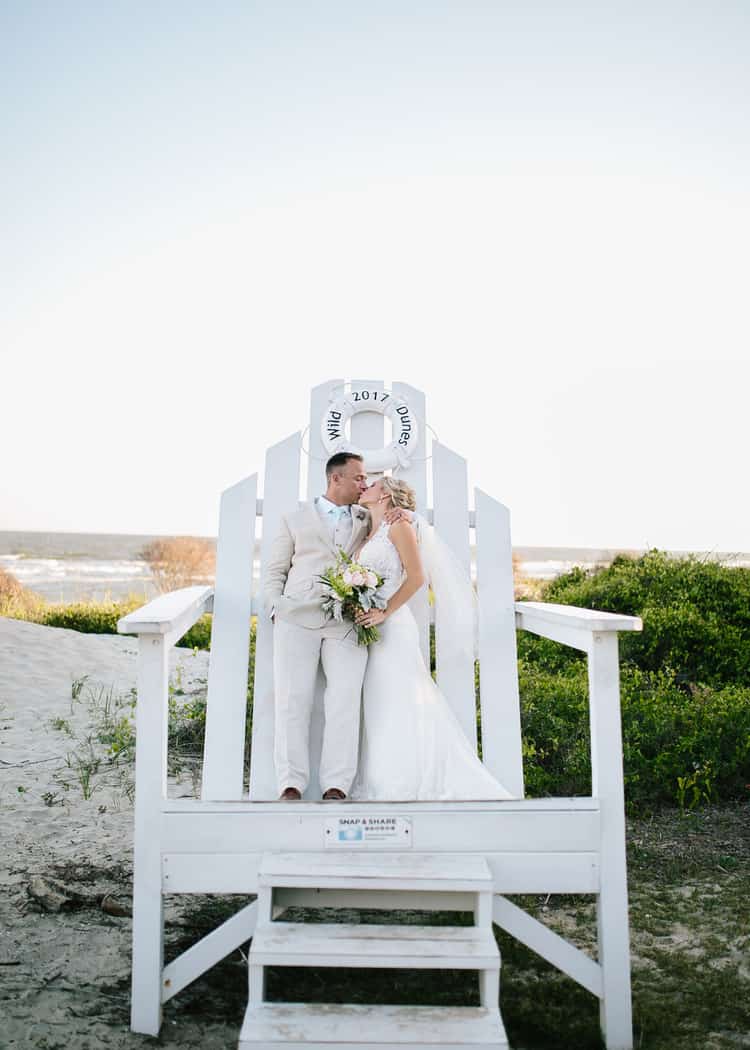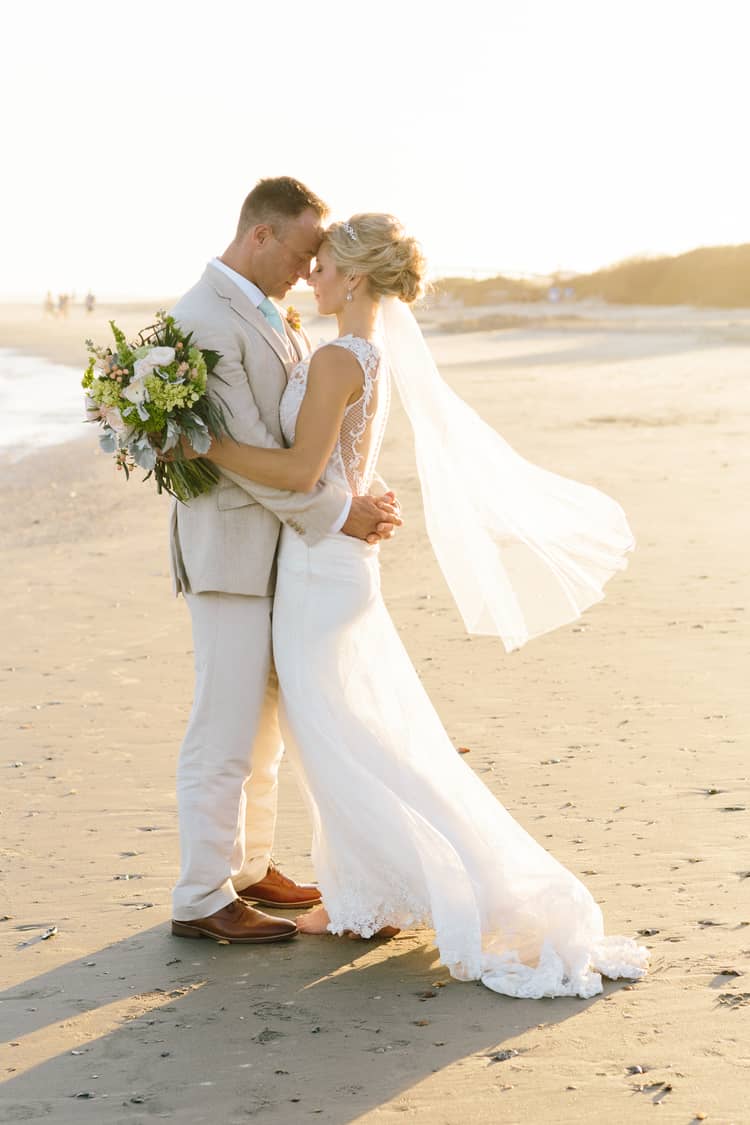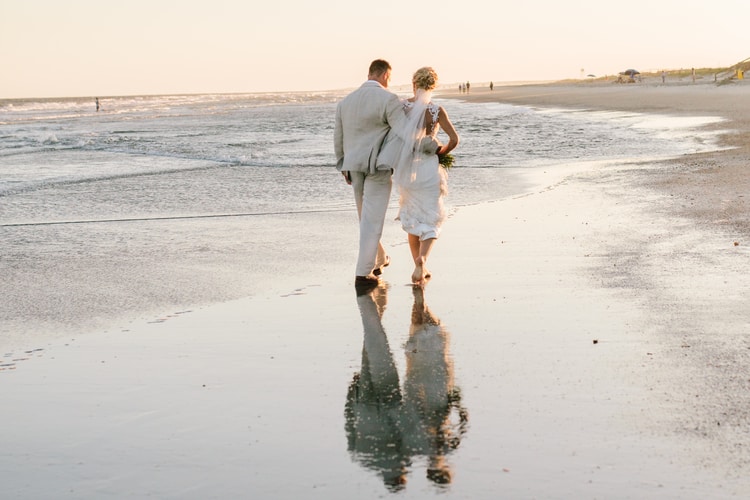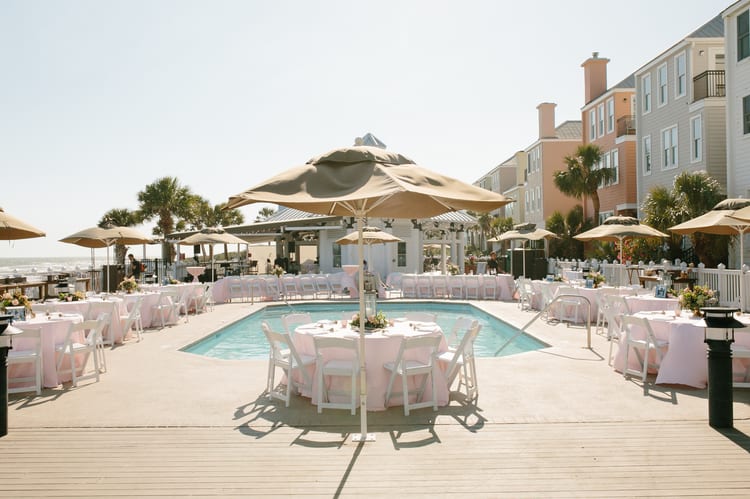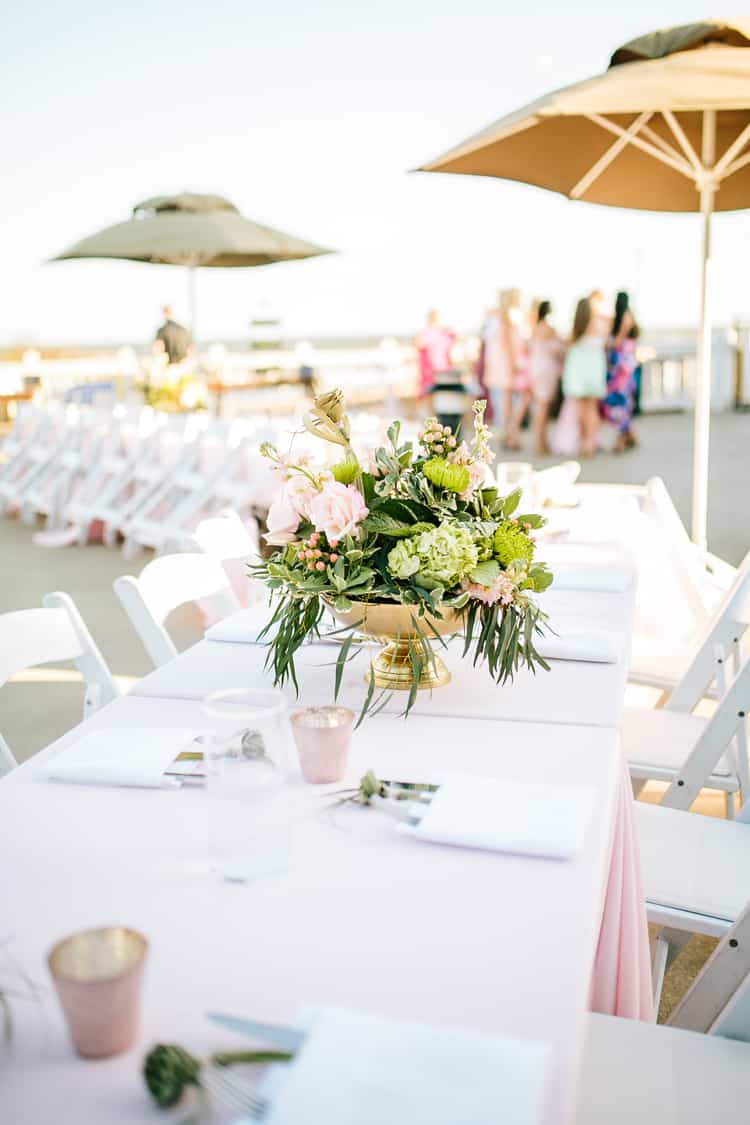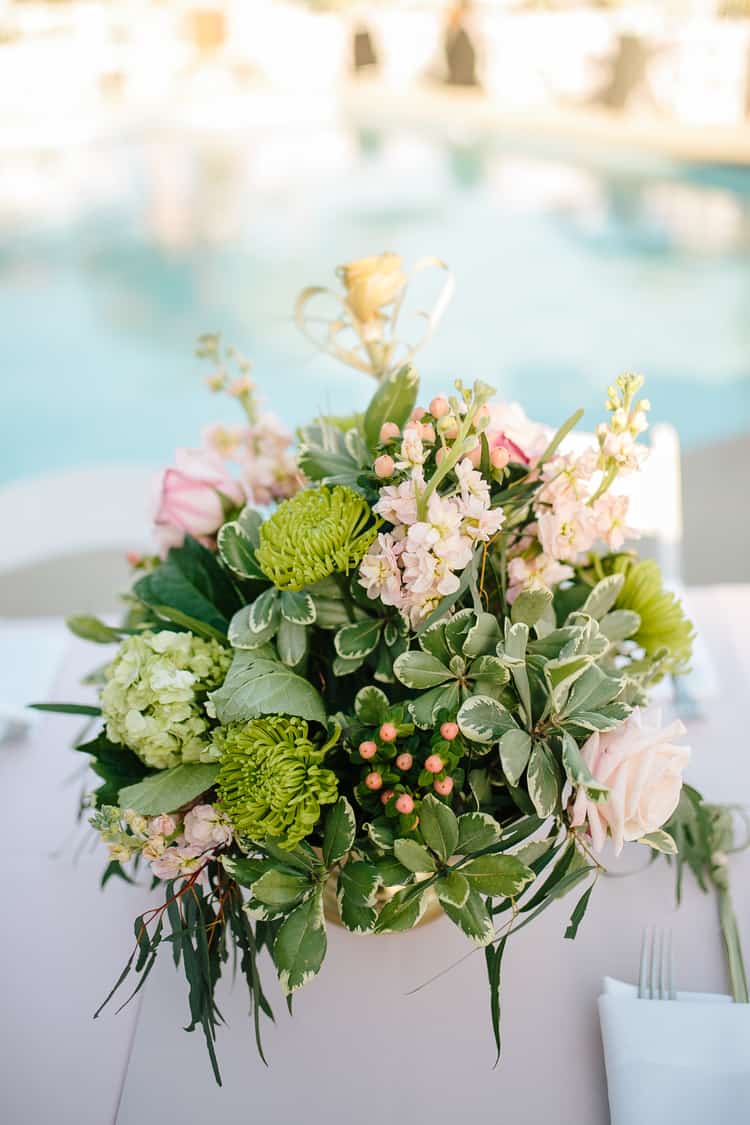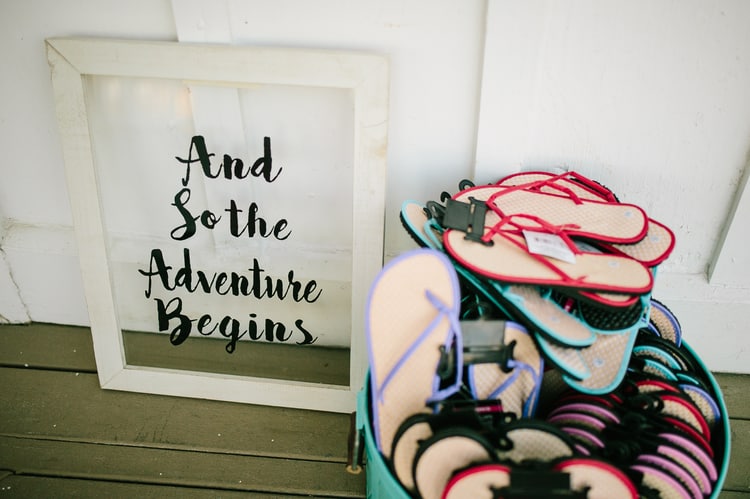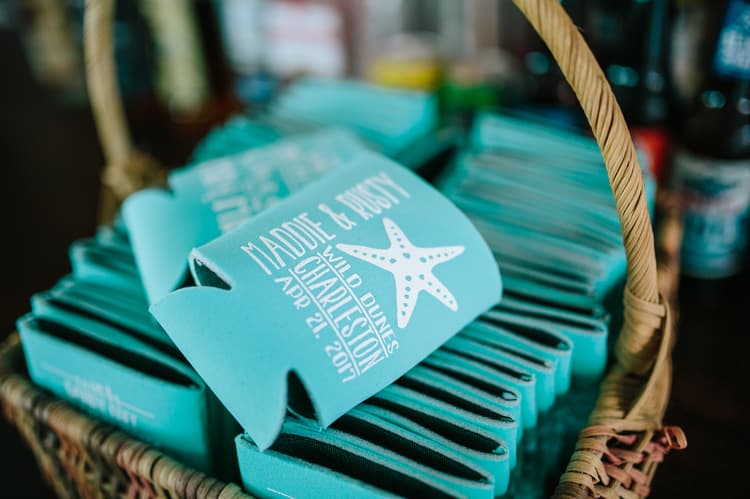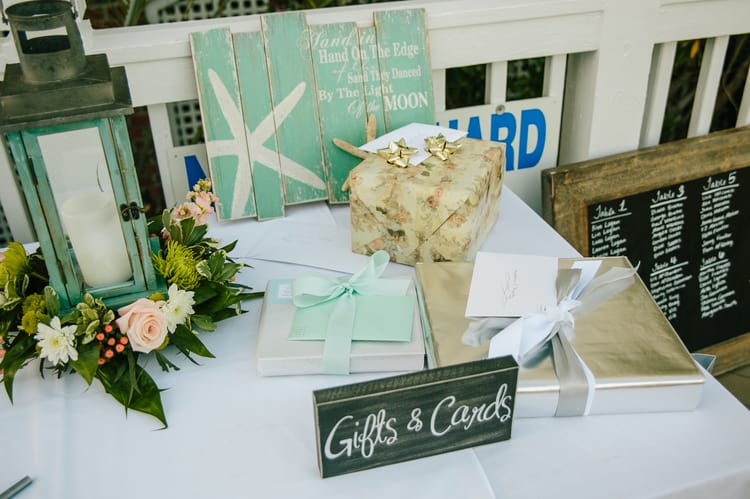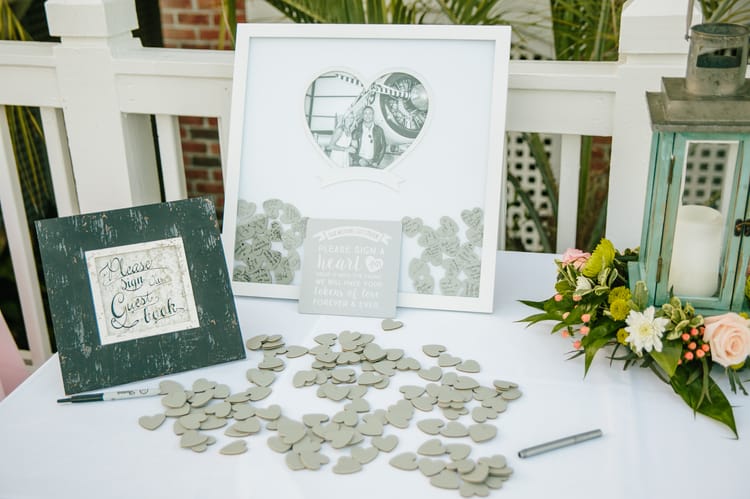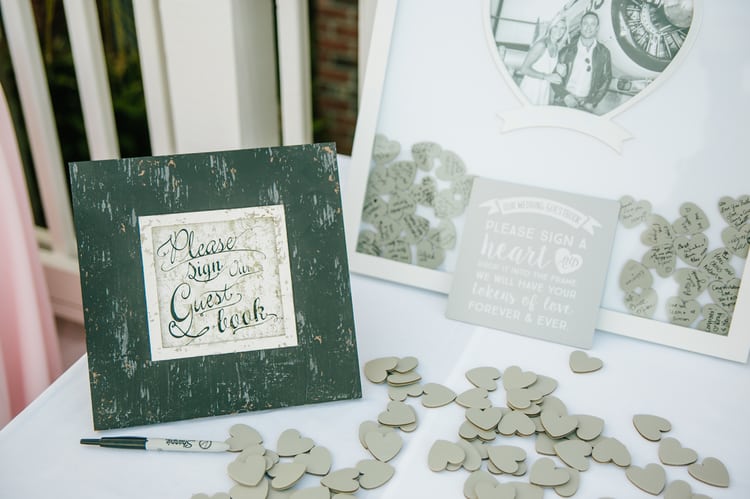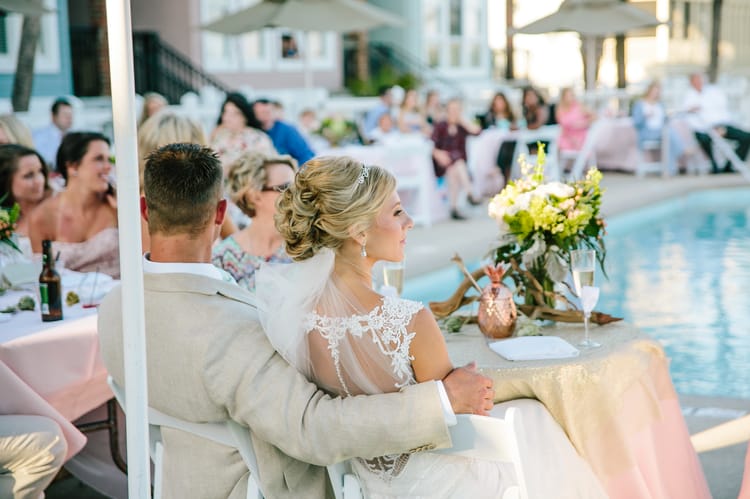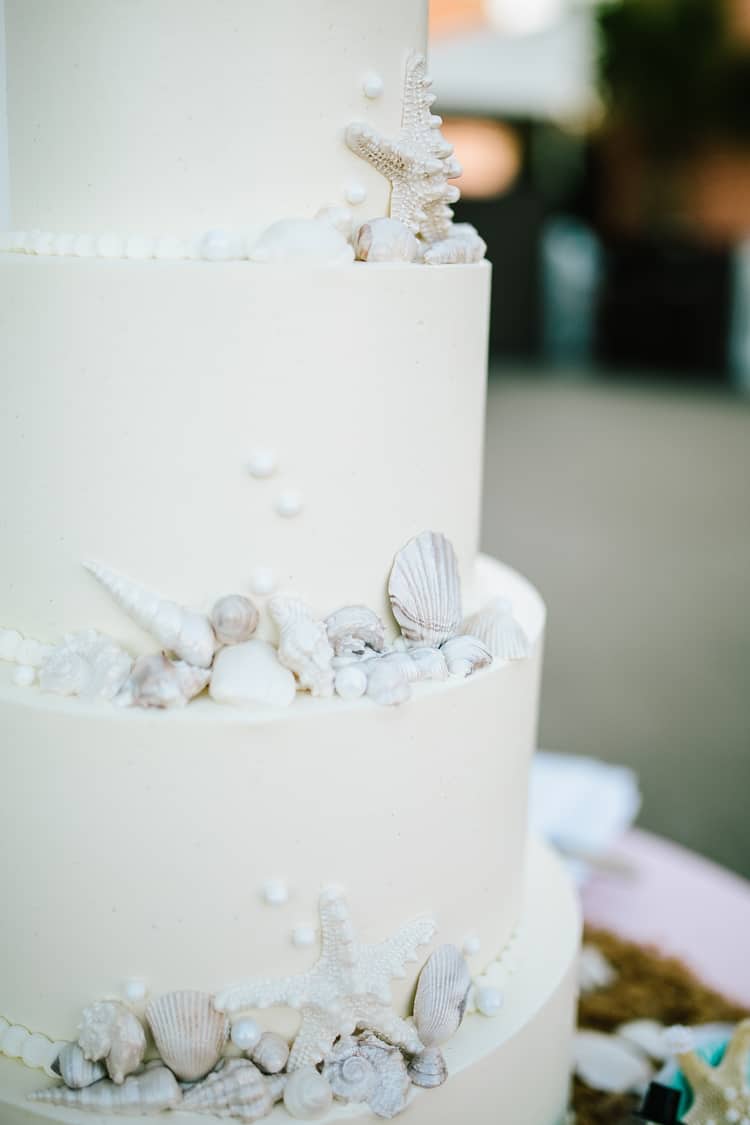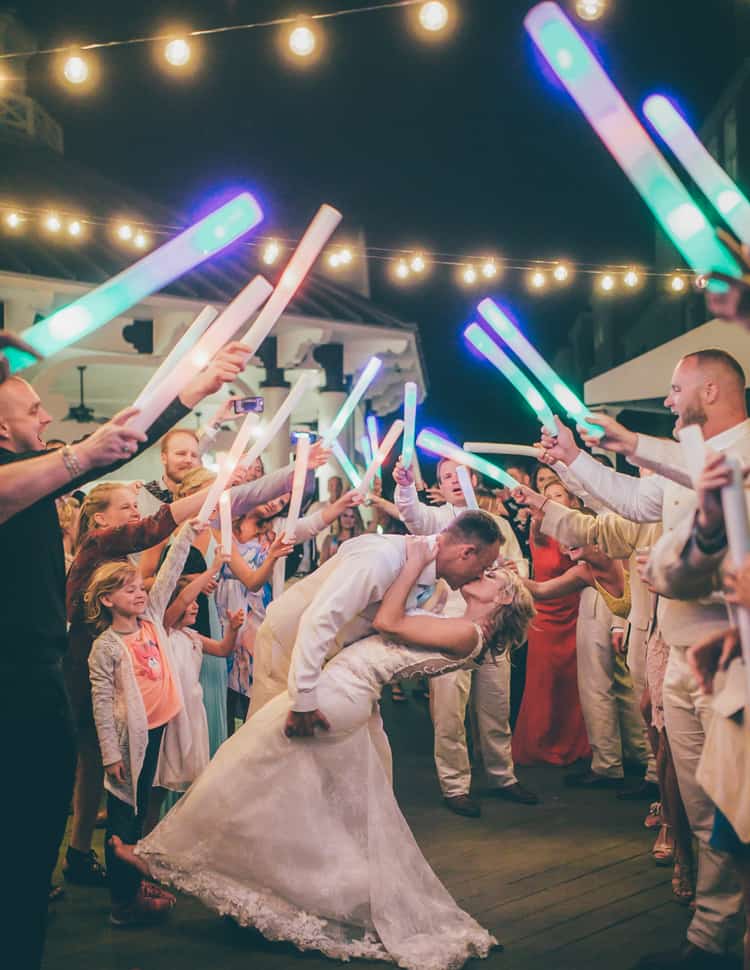 Real Destination Wedding Q&A with the Bride
Why did you choose to have a destination wedding at Isle of Palms?
I've been going to this resort every spring break since elementary school. I used to think it was a dream getting married here. Thanks to my amazing parents, Kim and Lin Logan, they made it the best day of our life.
How many guests attended your destination wedding at Isle of Palms?
120
What was your wedding theme?
Beach theme. Rusty loves to surf and we both love being near the ocean.
Was there something unique or special that you incorporated into your destination wedding decor?
My husband loves building things and loved the fact that he could build the cross that we were getting married in front of because it was the first step of building our future together. We thought it was necessary for there to be one. I also attached a locket on my bouquet of my sister, Brittney, that passed away when I was six years old.
Was there a tradition that you put a destination wedding spin on?
My Uncle, Lonnie Logan, has officiated the wedding of all my brother and sisters (5 of us) and I was the last one. Rusty's parents also played a beautiful song during our sand ceremony. His family loves to play blue grass and I've grown to love it too!
What was the most memorable or unusual thing to happen on your wedding day?
The bride did the worm and we almost stepped on a snake as we were walking to the beach to take pictures!
What was your favorite part of having a destination wedding?
That Rusty and I were at the beach and most importantly we wanted our guest to feel like they were vacation.
What was the biggest challenge when planning your destination wedding?
We just moved to Lake Oconee, GA where I am also trying to start my job as a Realtor. While Rusty is trying to manage a Bar he owns in Statesboro, GA and fxing up our new home. We had a lot going on!
What's your advice to others planning a destination wedding in Isle of Palms?
Don't stress about it. Whatever happens that day, happens. You may feel like you're too far away but trust in your wedding coordinator that she will get the job done. Our coordinator, Amber, did an amazing job and made sure our day was amazing.
Vendors:
Photographer: Brandy Angel Photography
Second Shooter: Neu-Love
Venue: Wild Dunes Resort
Hair/Makeup: Lashes and Lace
Wedding Dress: Winnie Couture
Flowers/Decor: Justin Wham
Band: The Officials Band