Beachy, peachy and downright adorable… I'm talking about this destination wedding, you guys! Courtney and Jayson's big day radiates complete, unadulterated loveliness – from the sand and surf to the peach and aqua flowers that flowed over top the altar. The coordinating details from the centerpieces, to card box, party favors, and flowers all came together for a symphony of beachy-keen perfection.
Their closest friends and family all traveled to the beach to celebrate an absolutely wonderful couple. Seeing these two together in their photos made my heart smile. They're so in love, so warm and happy… and the venue's vast picture windows created a perfect view of the sunset over the horizon as their night of celebrating begun. I can't hype it enough; the panoramic view of the ocean was SO breathtaking.
And what good is it all if you can't look back at memories of the big night? Thankfully, this dream of a beach wedding was all perfectly captured by Kennedy Grace Photography. You know they say your own wedding goes by quickly, is a huge blur, and god forbid you drink too much! Photographic evidence of the best night of your life is a necessity.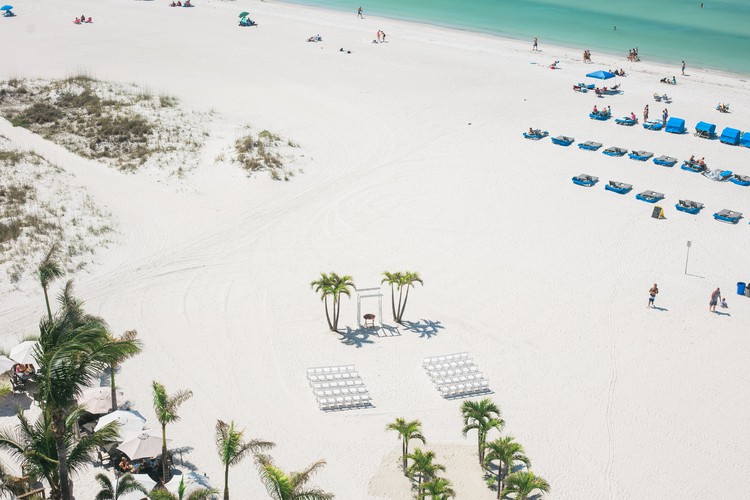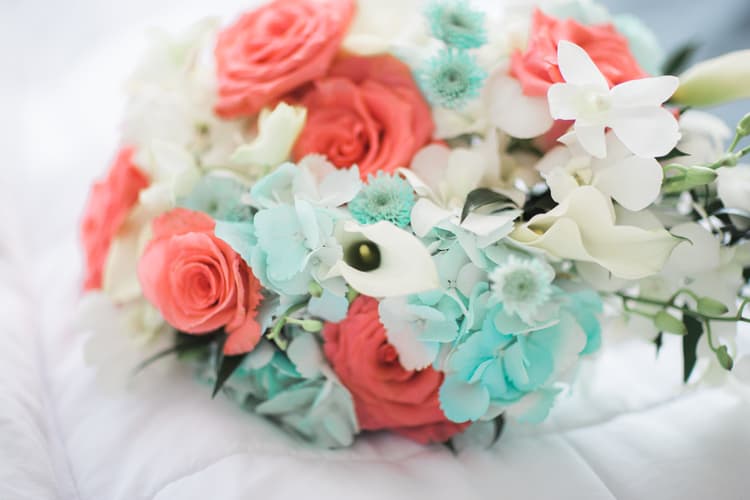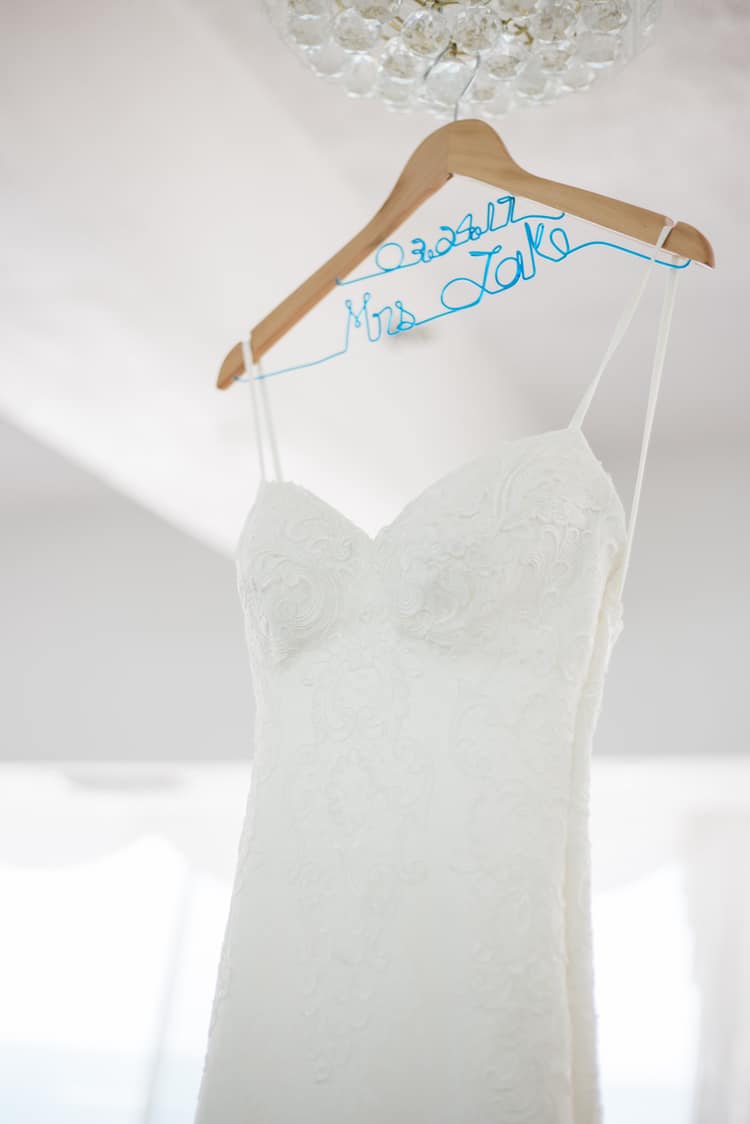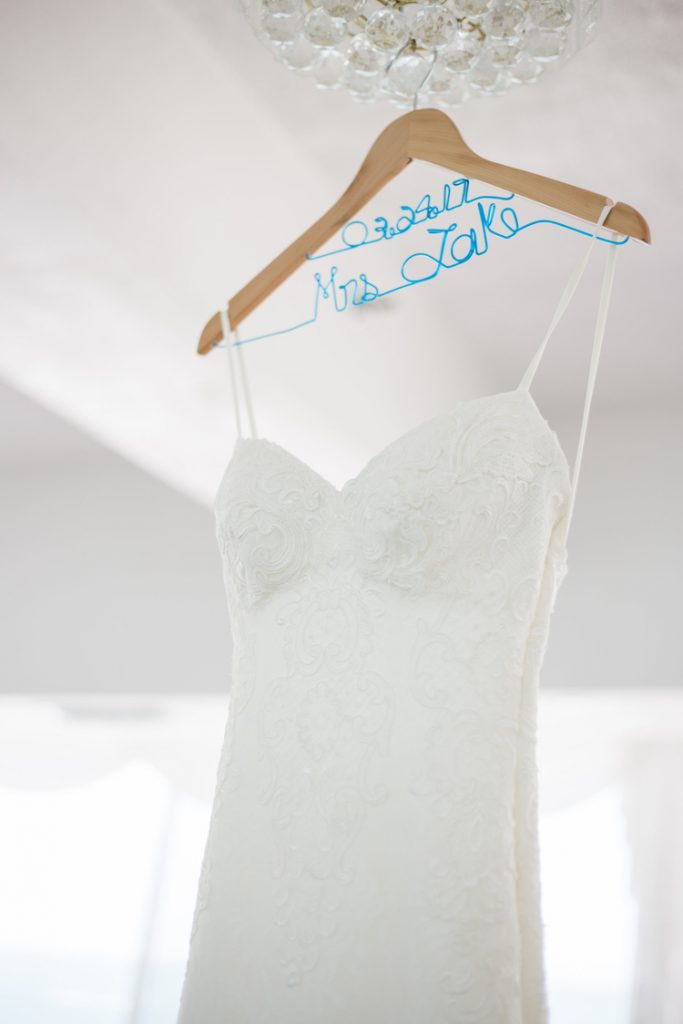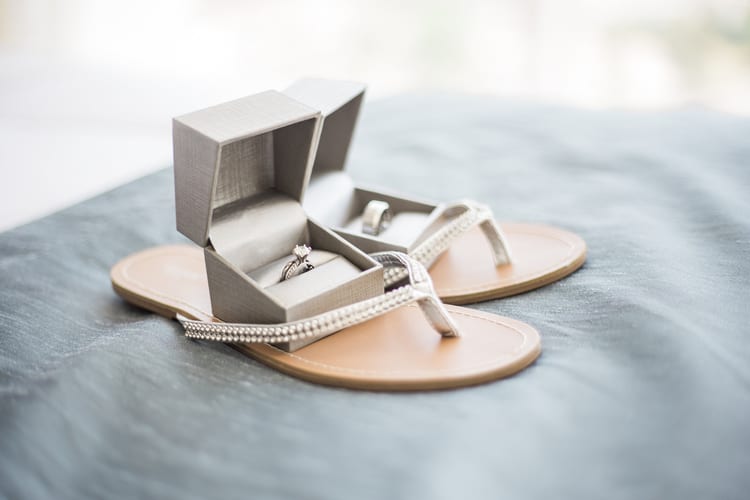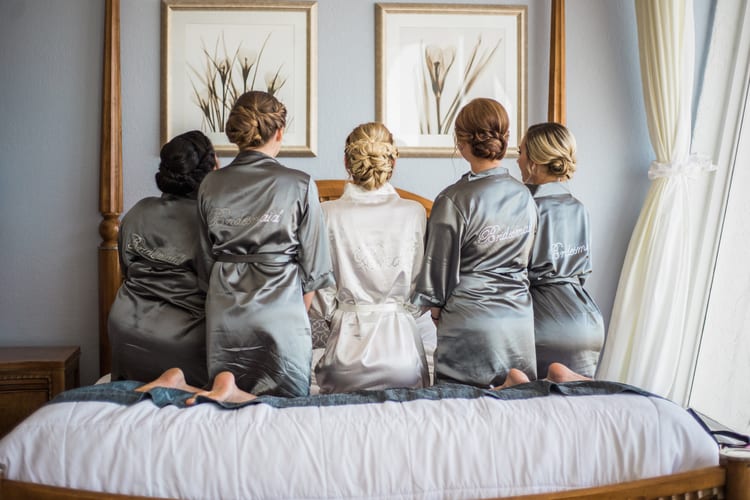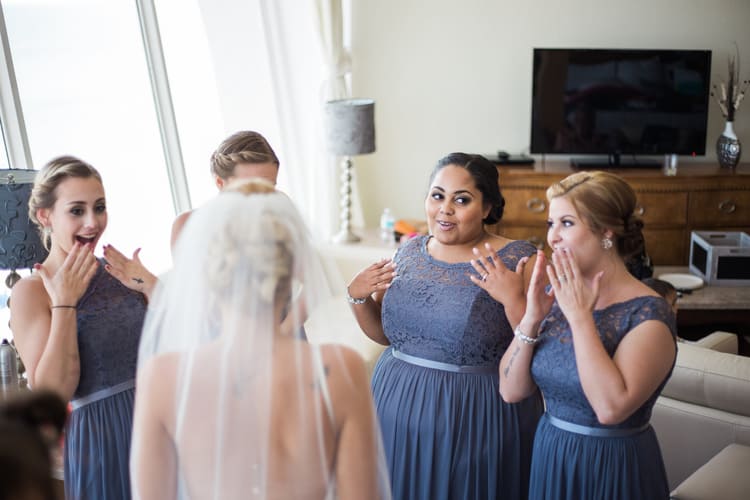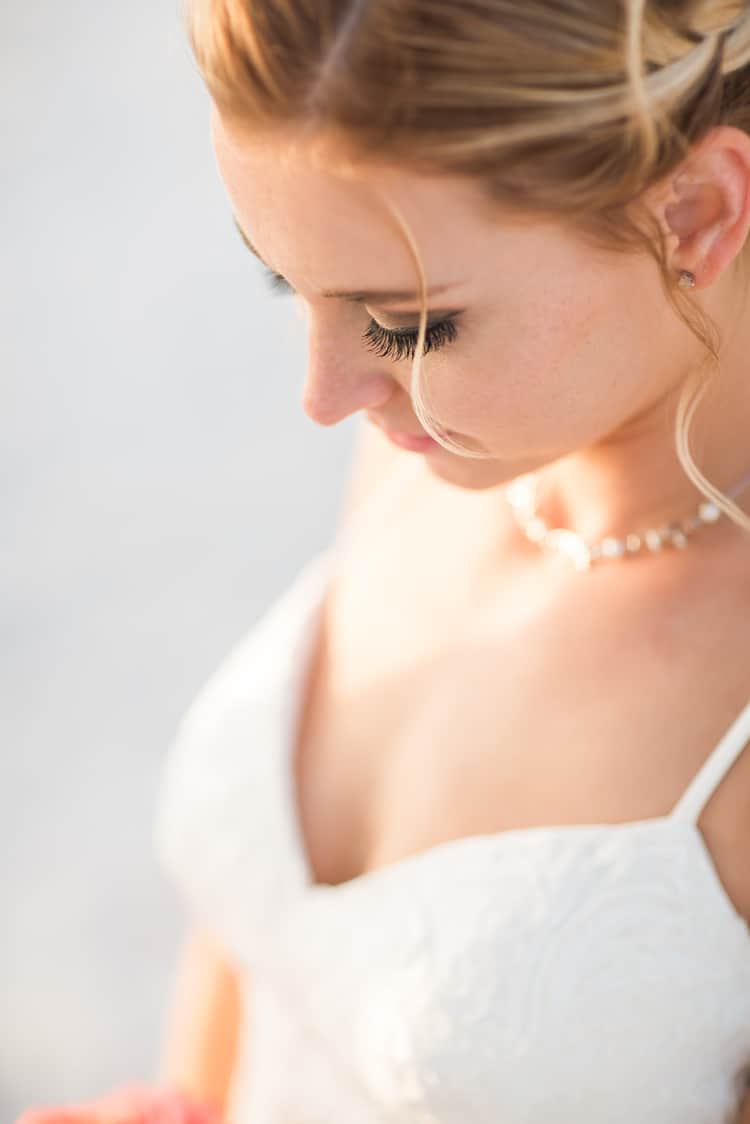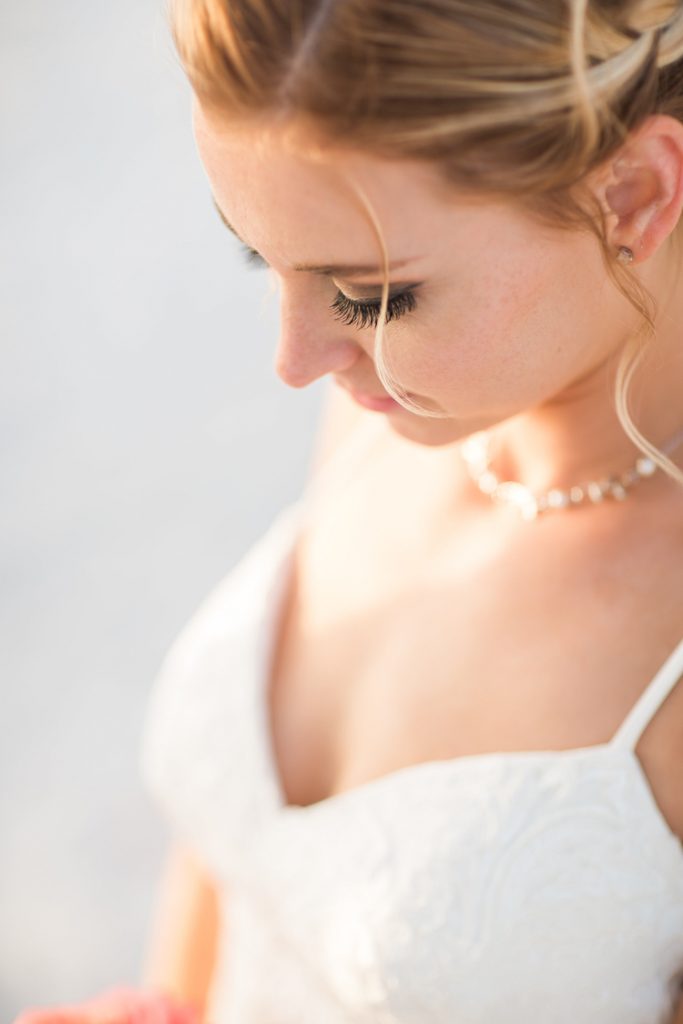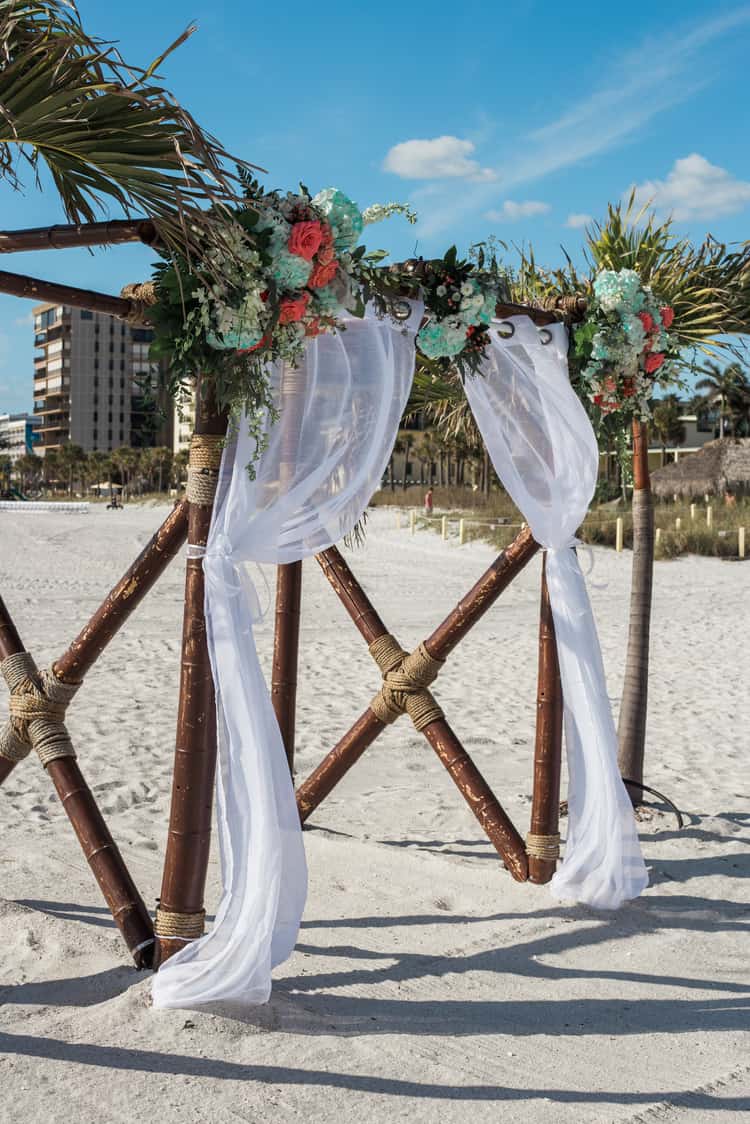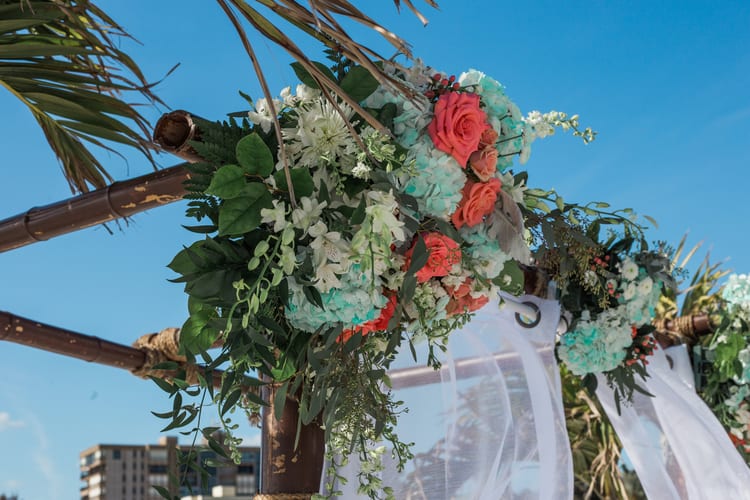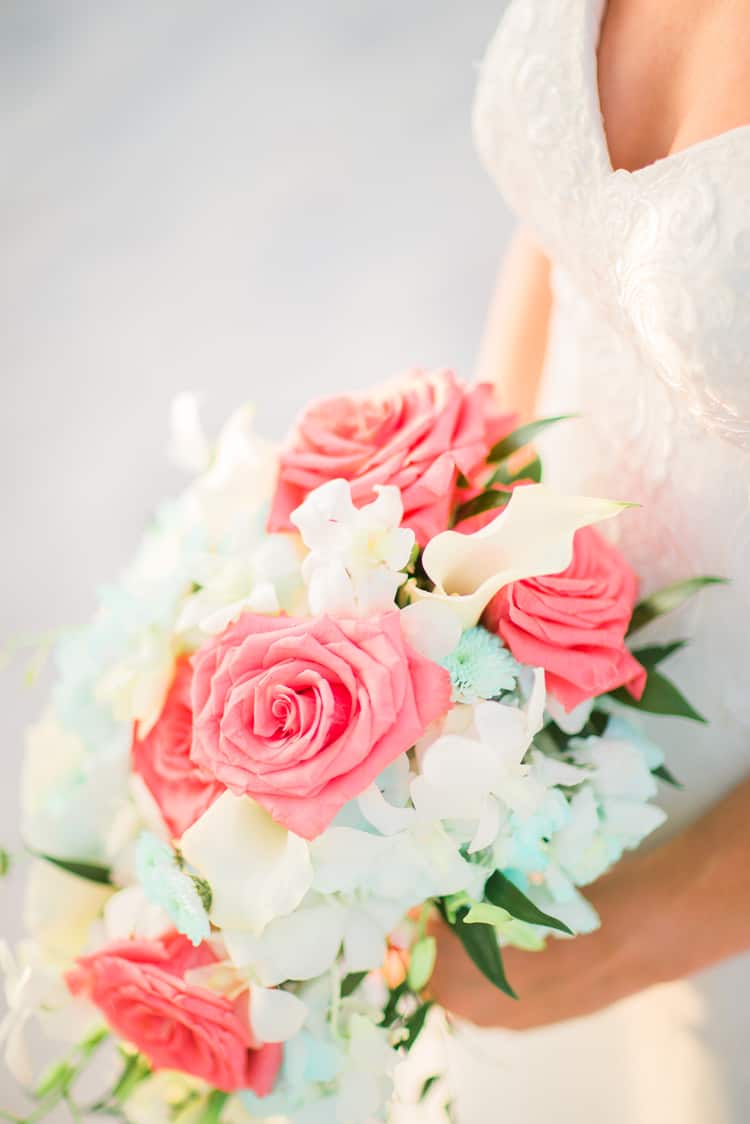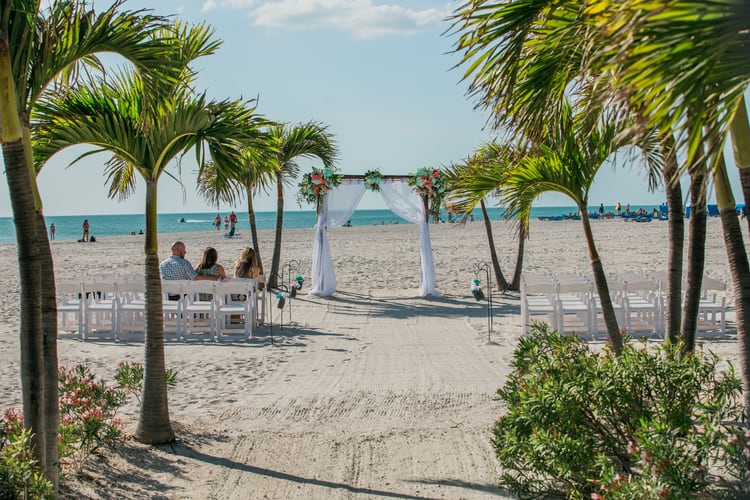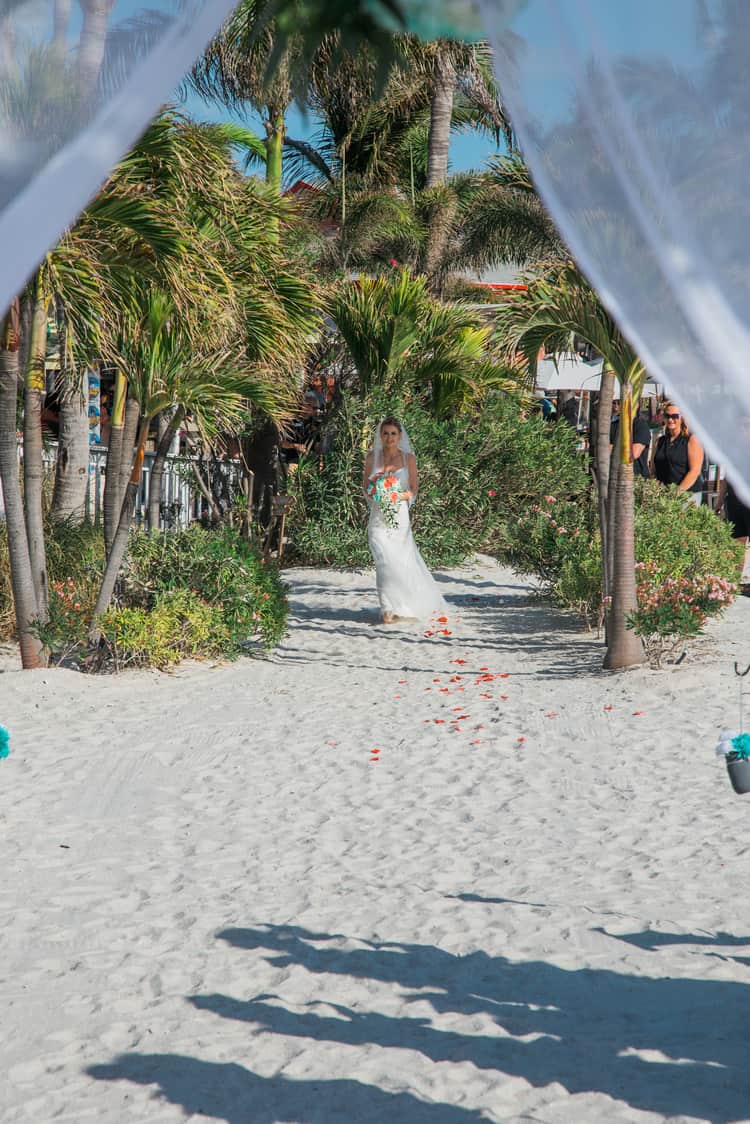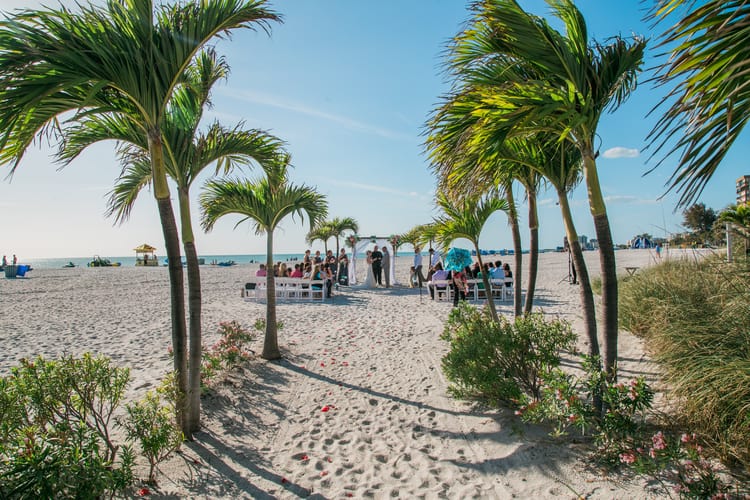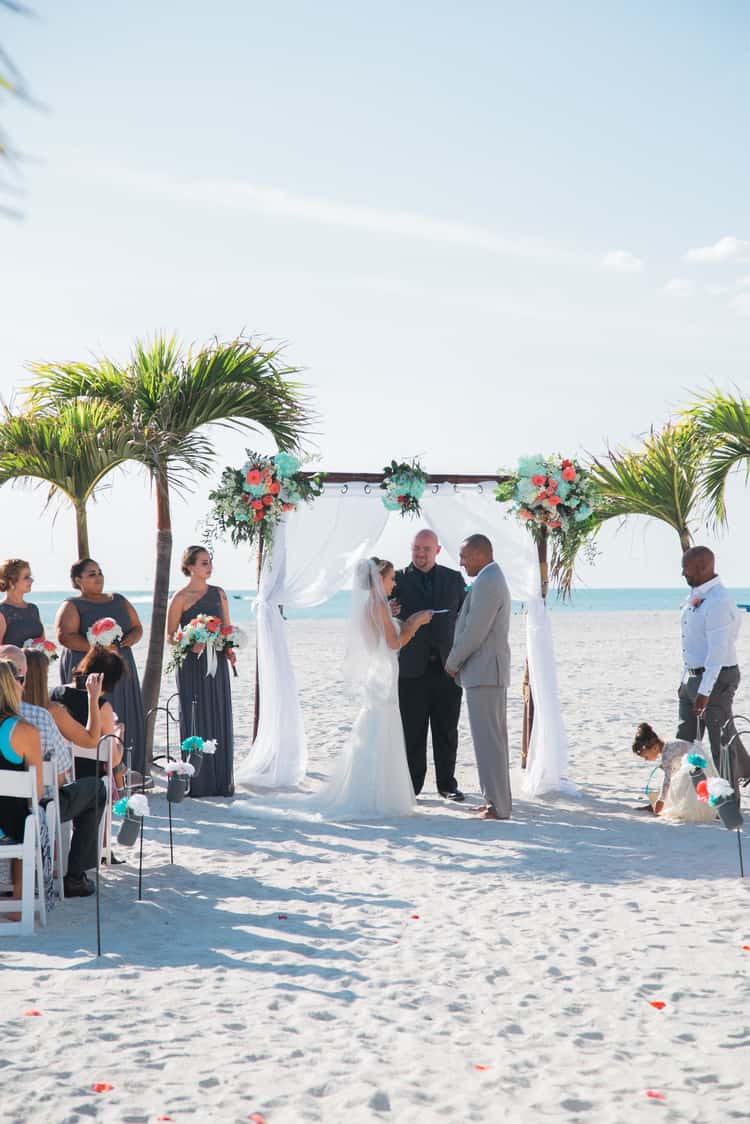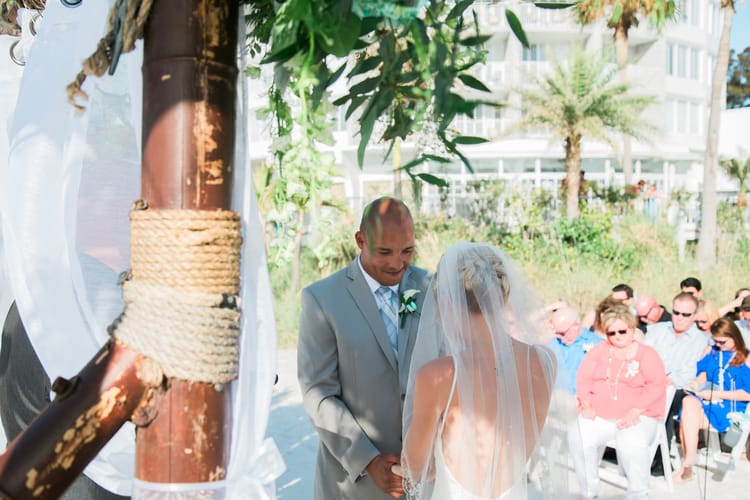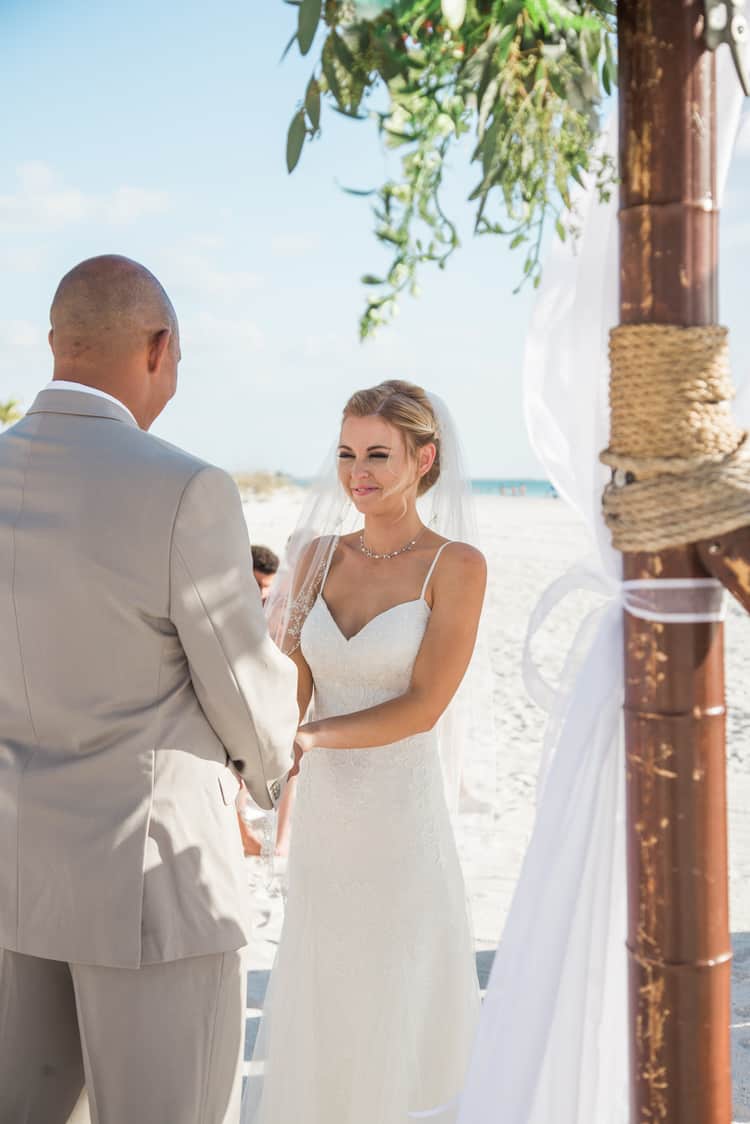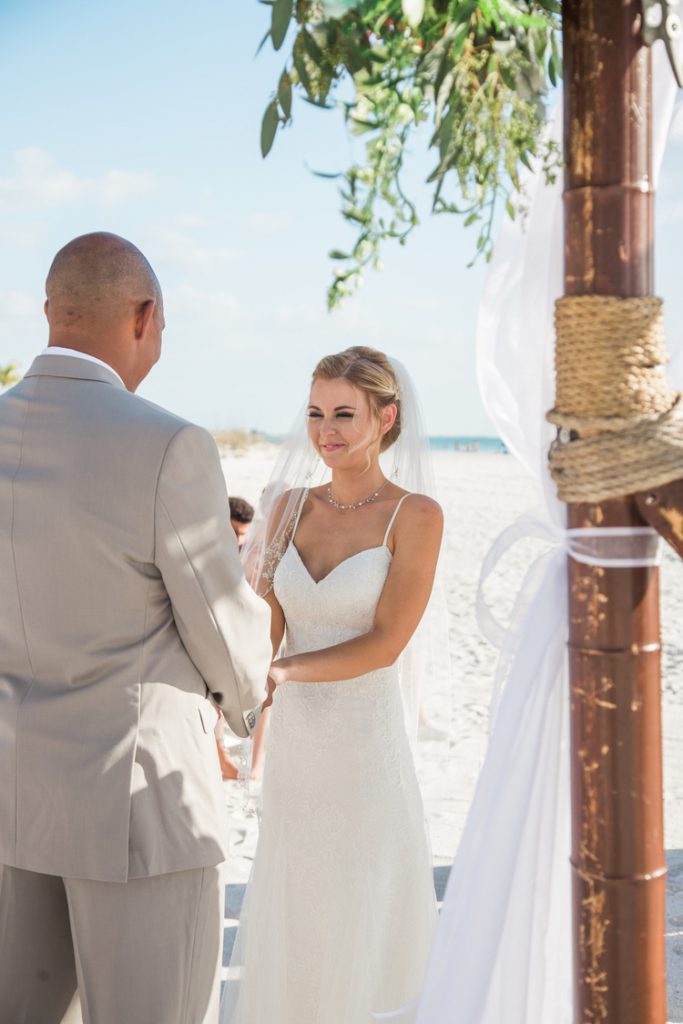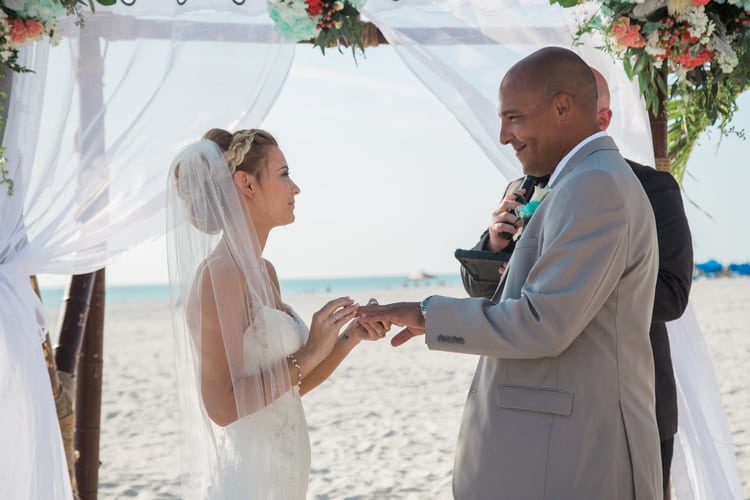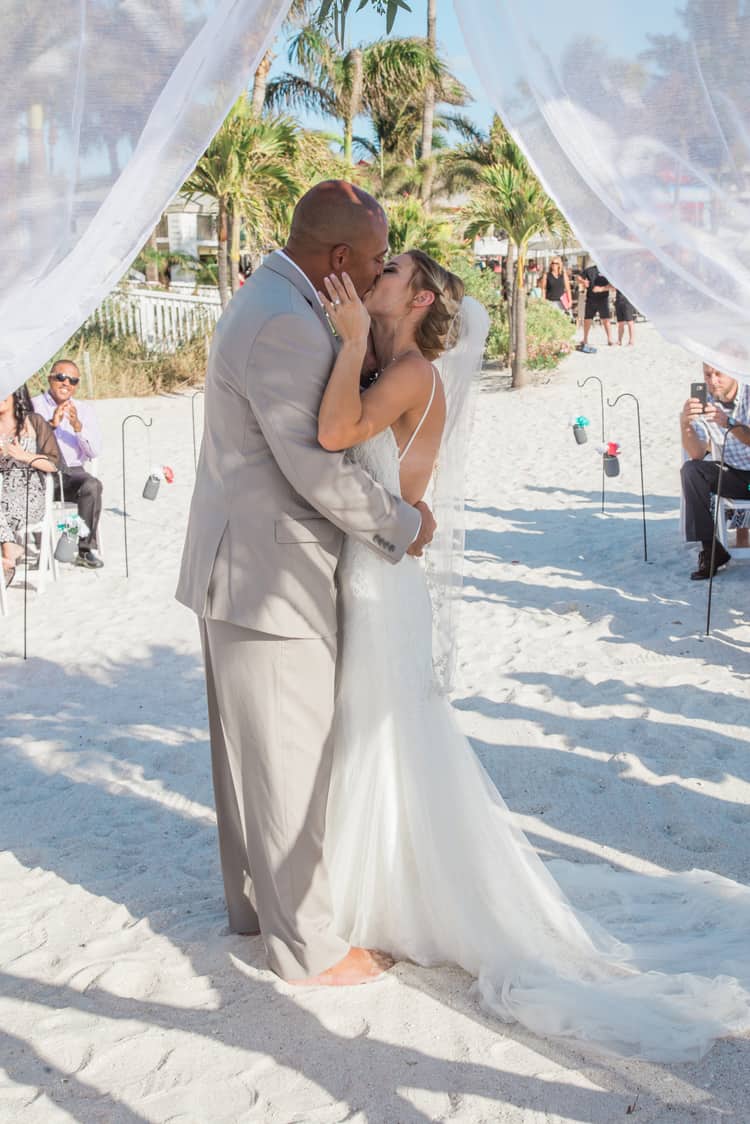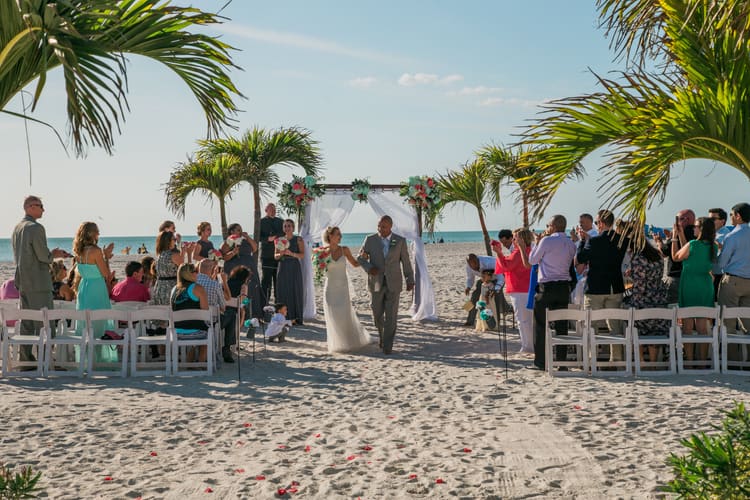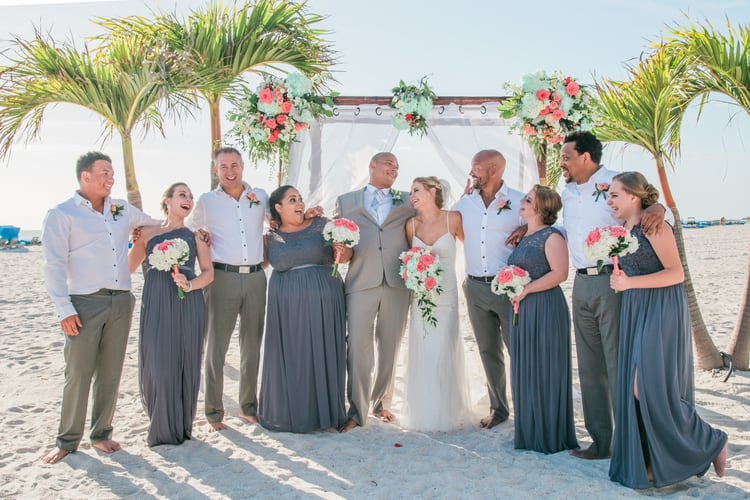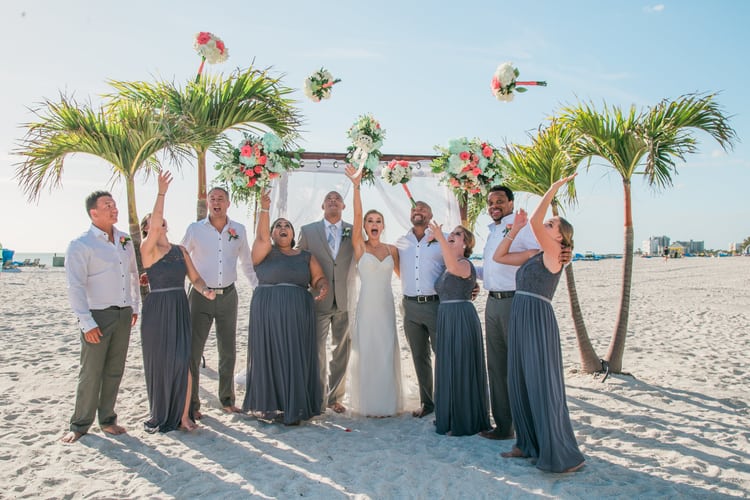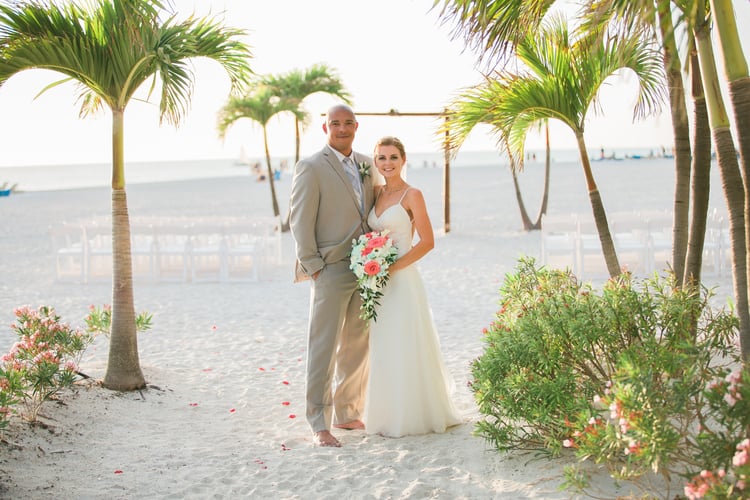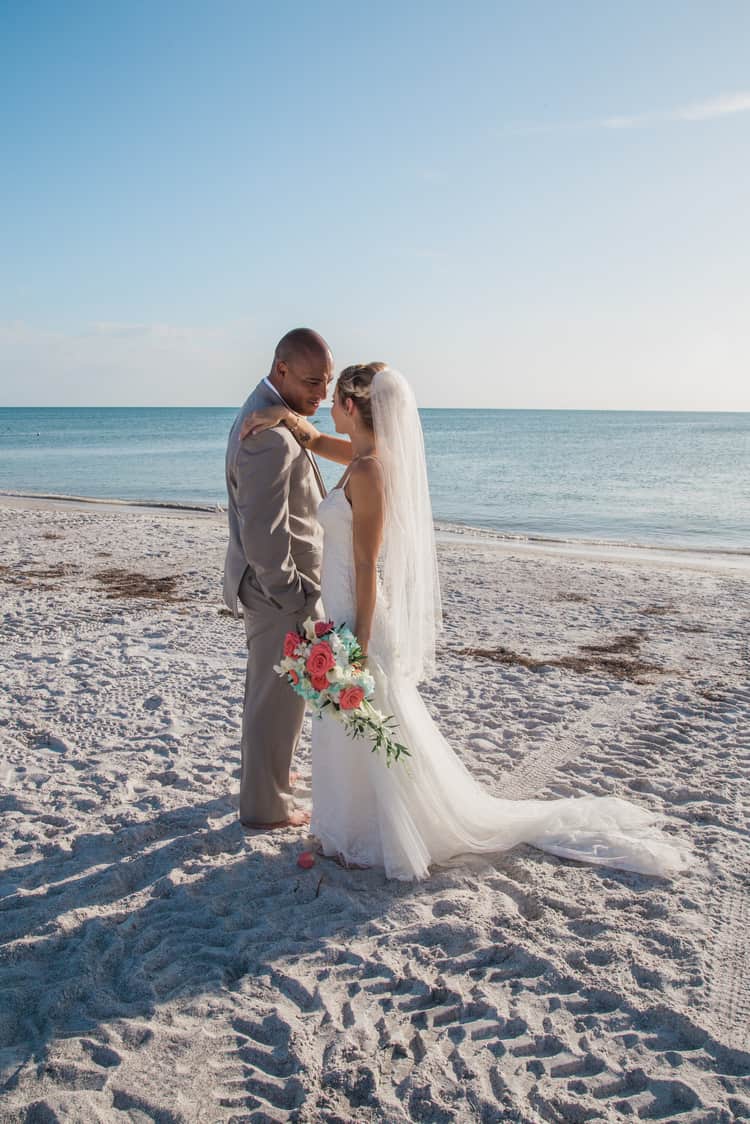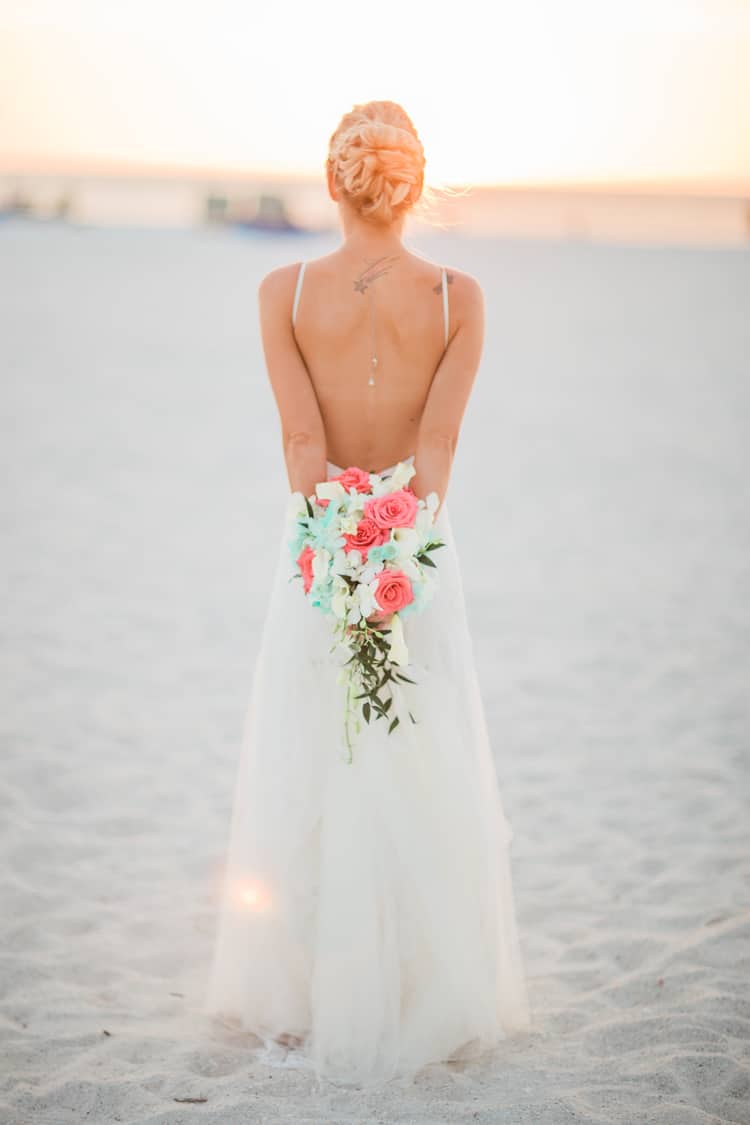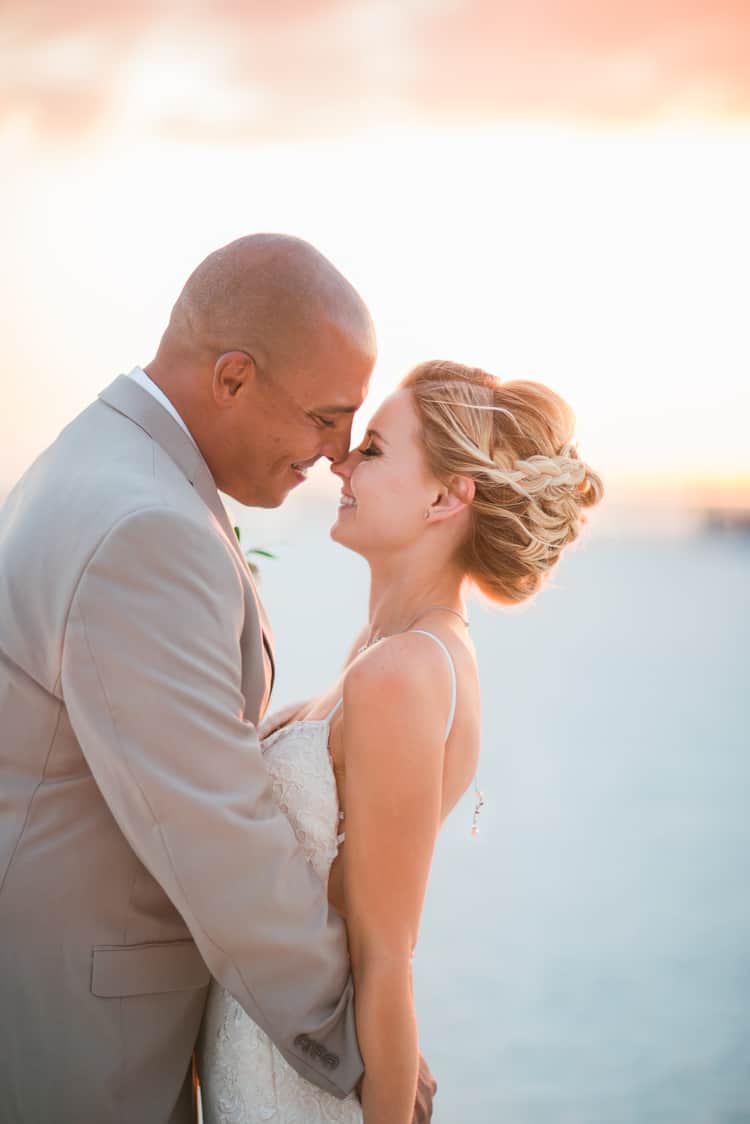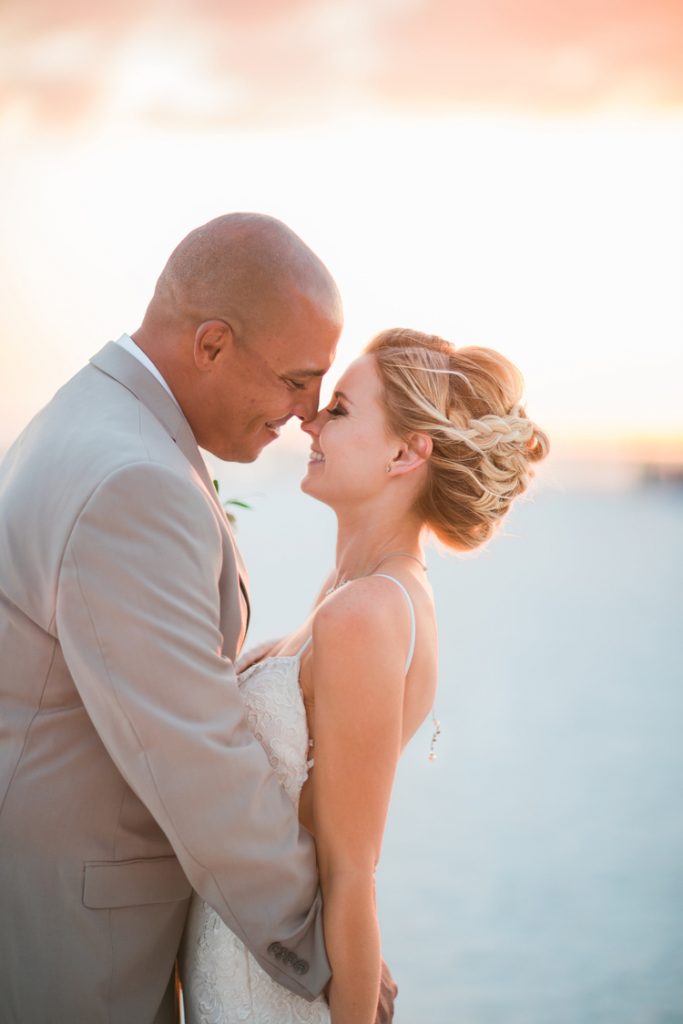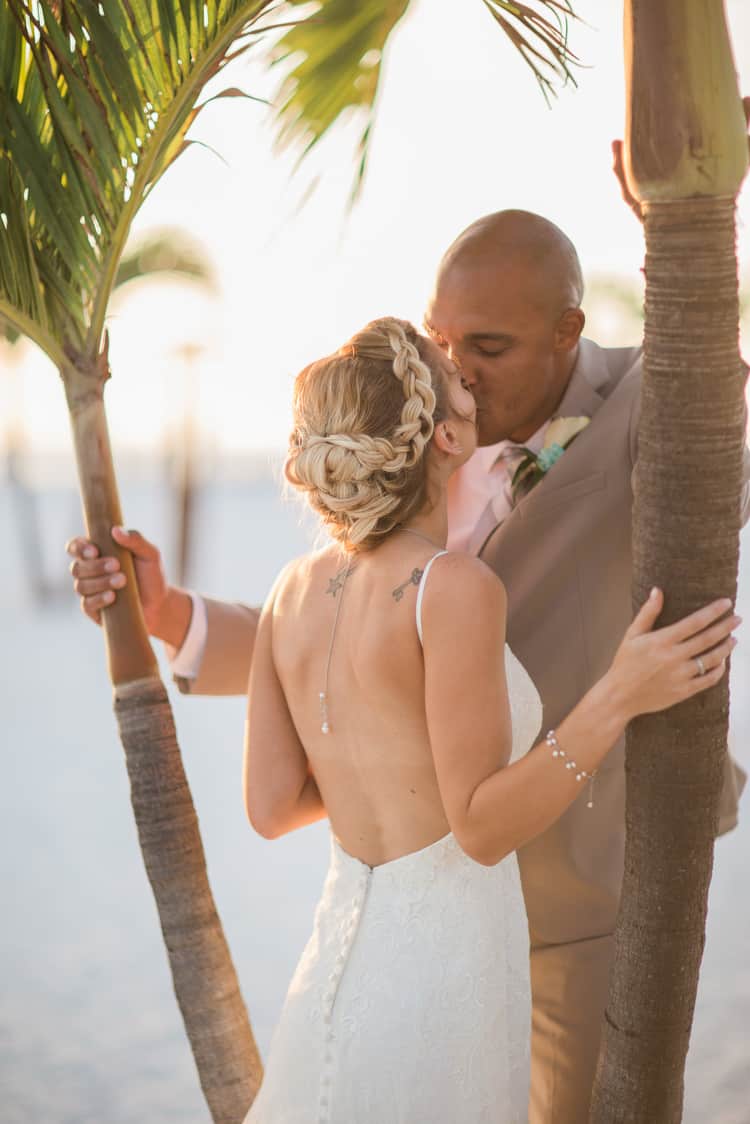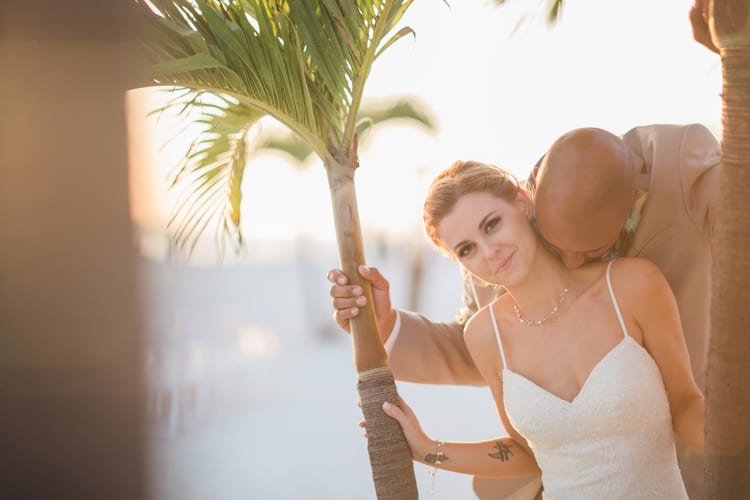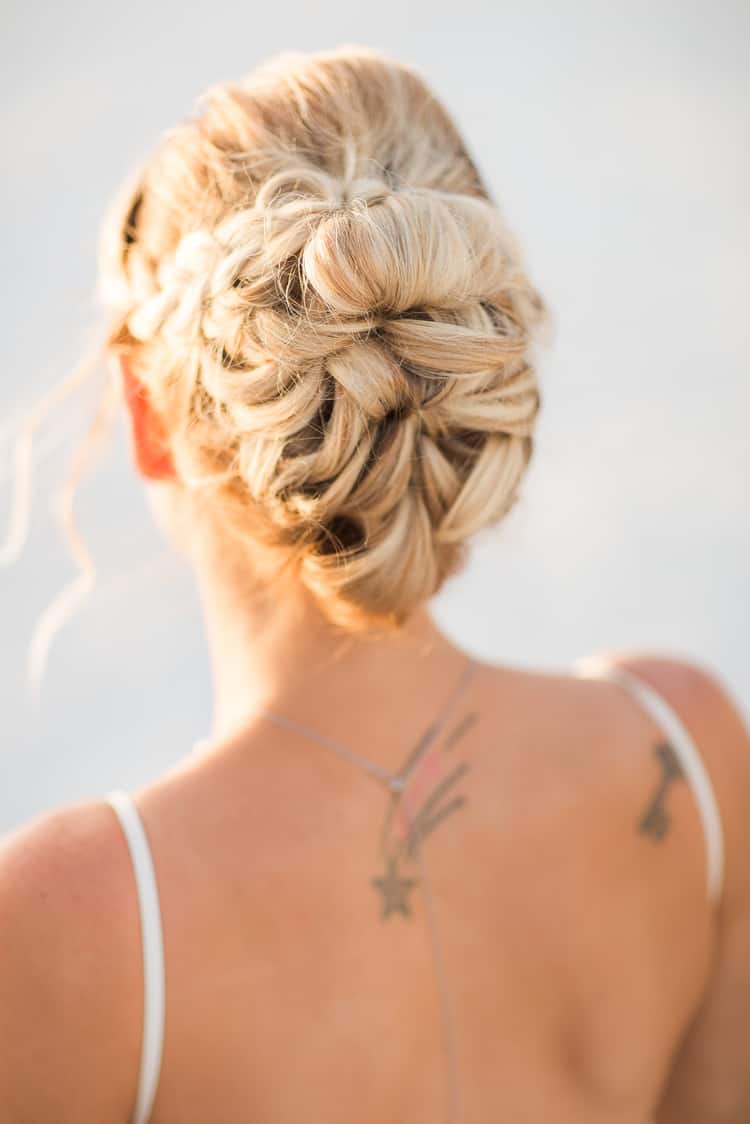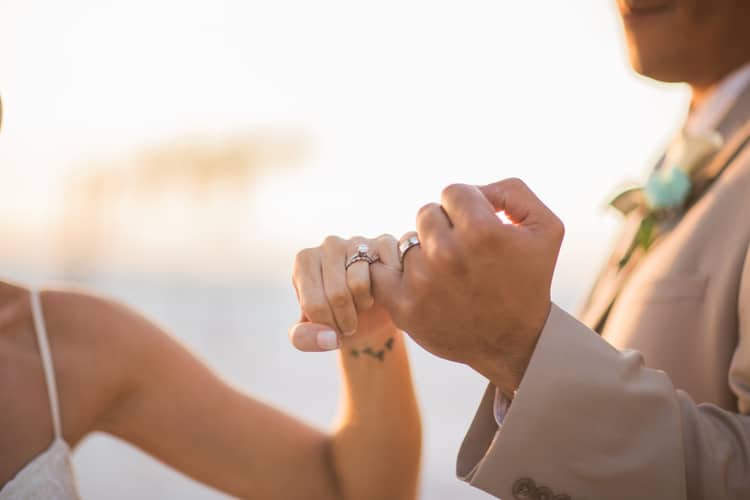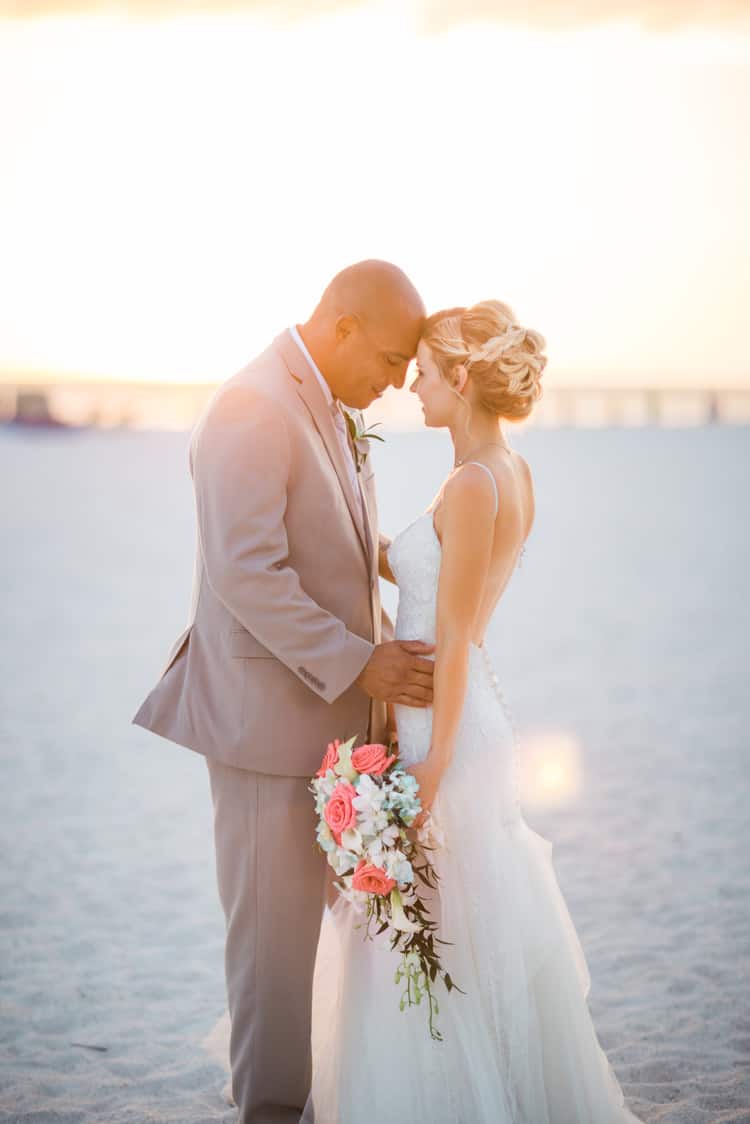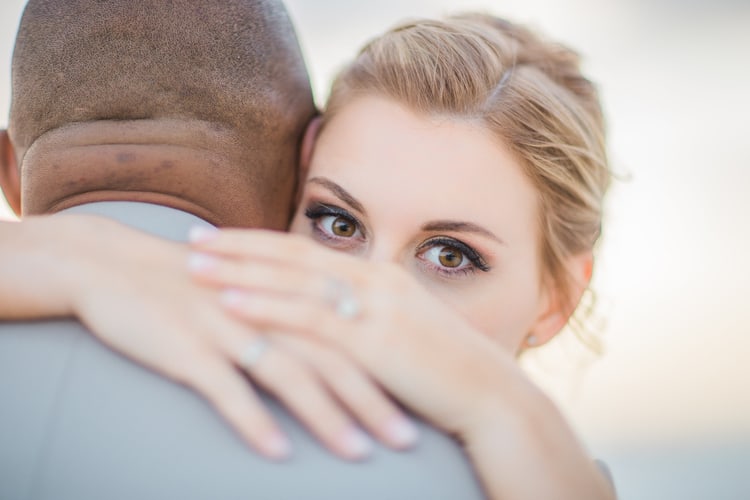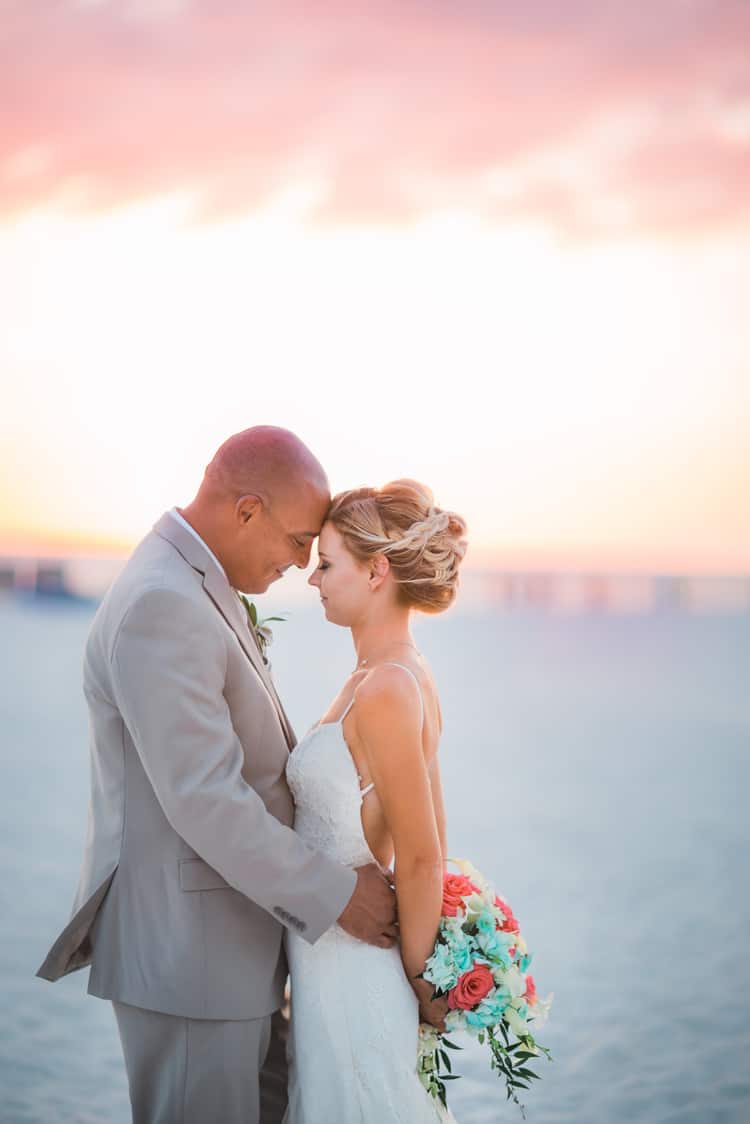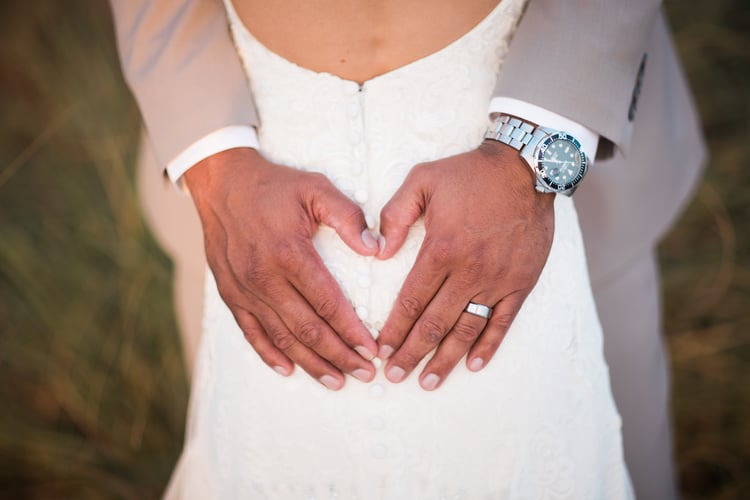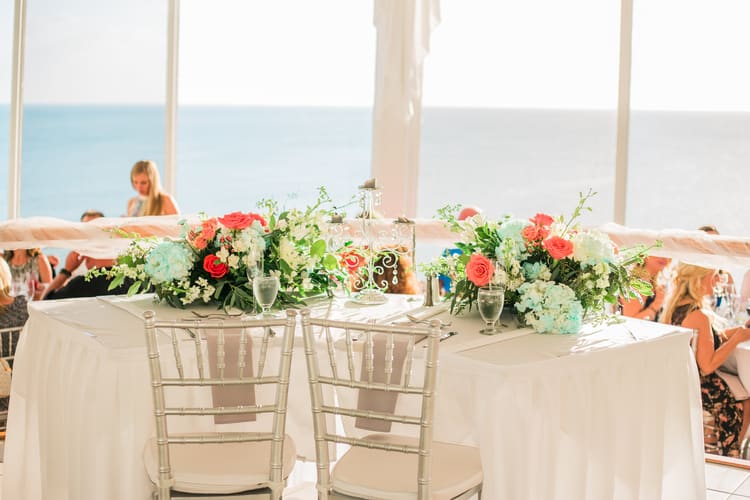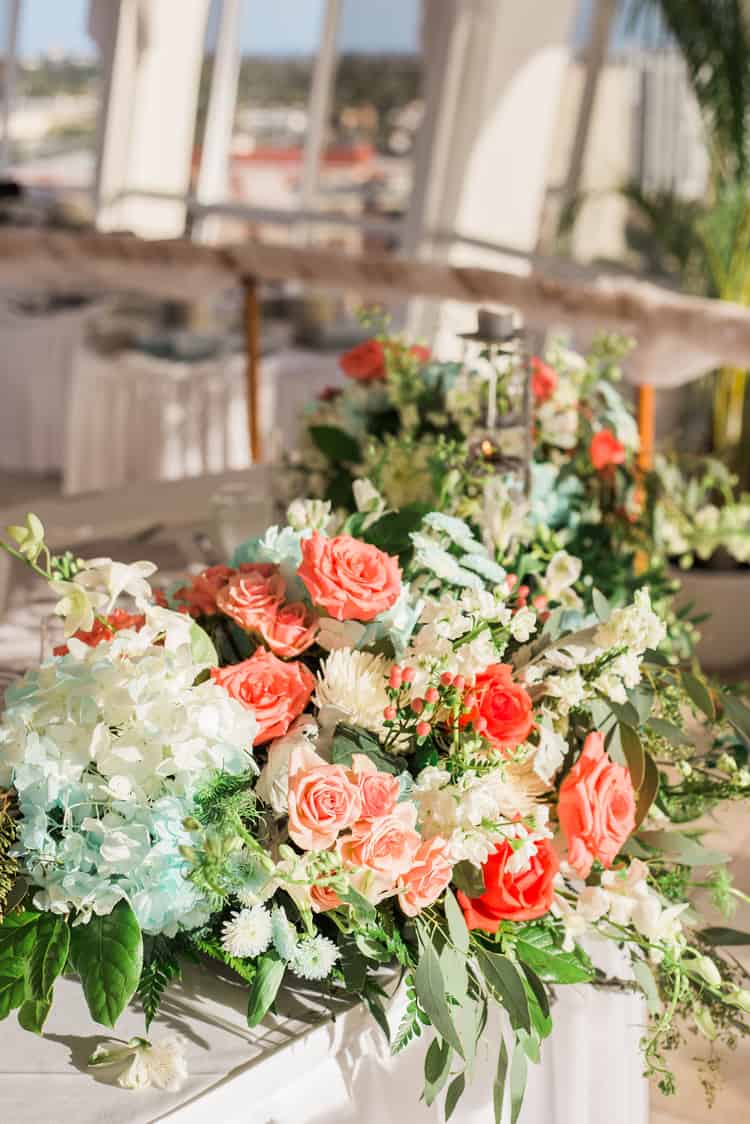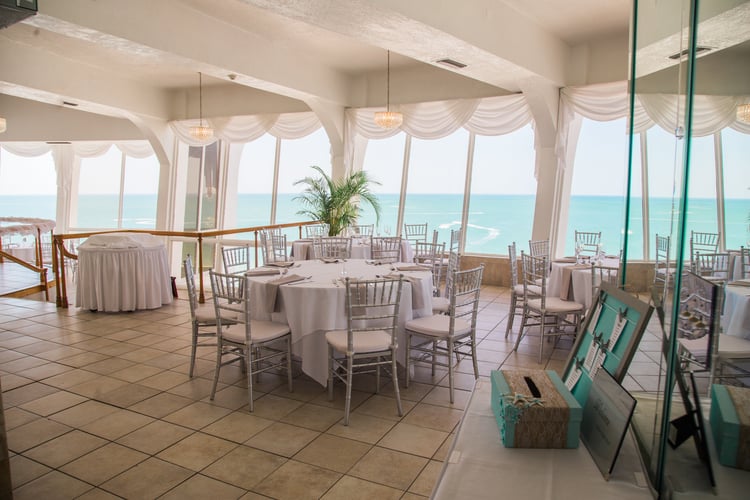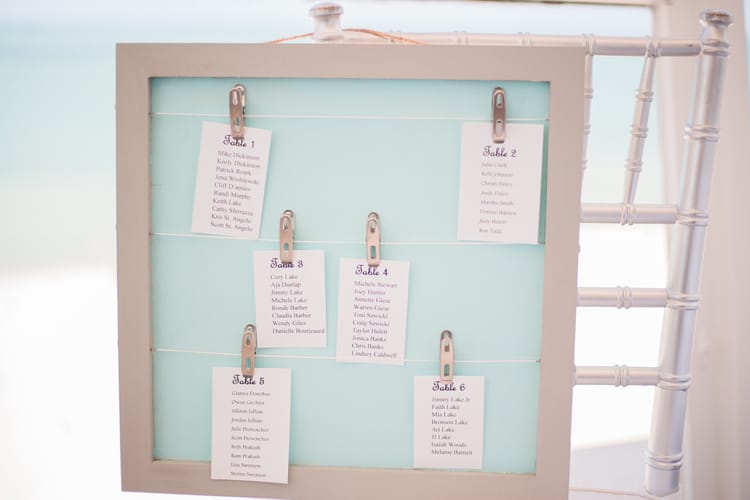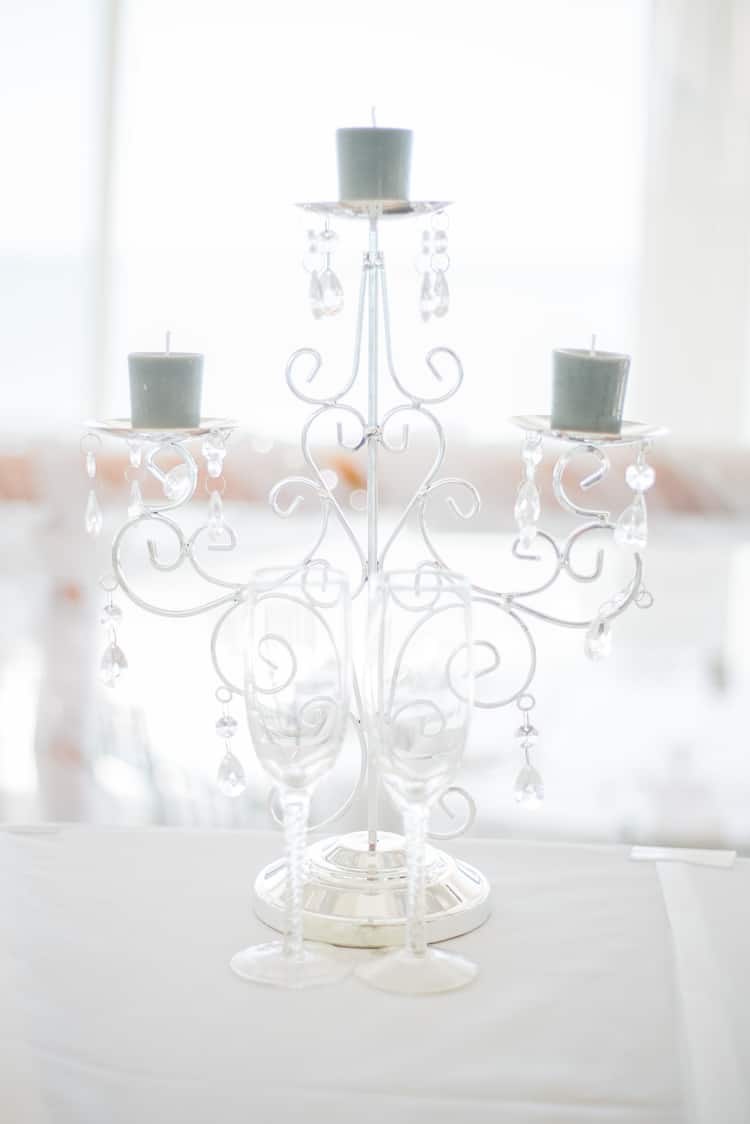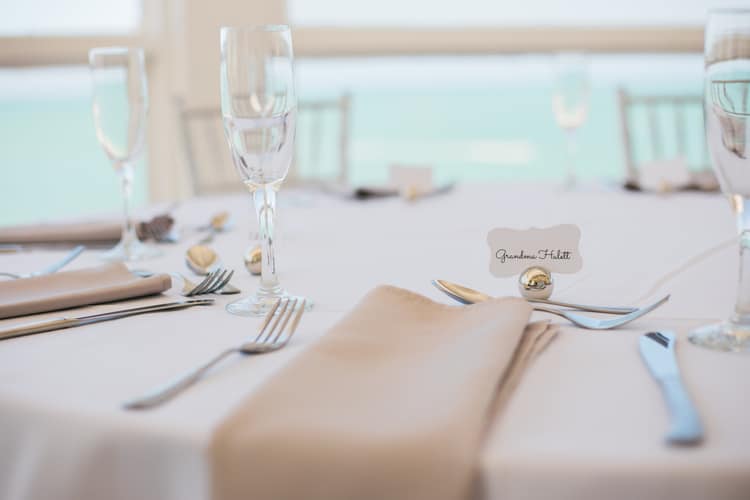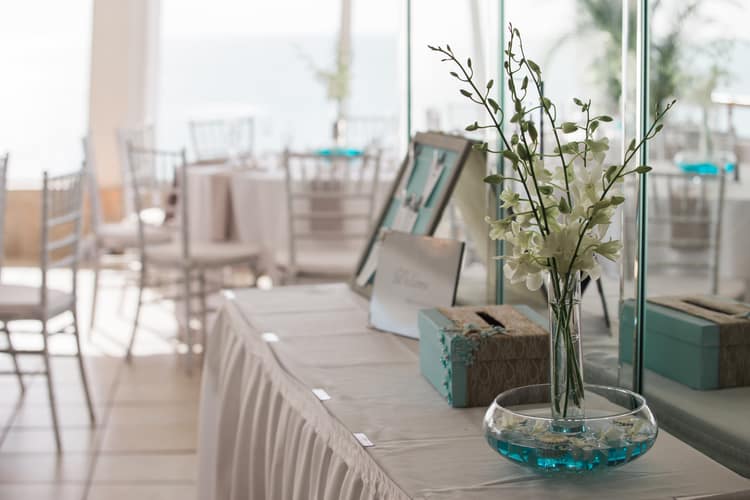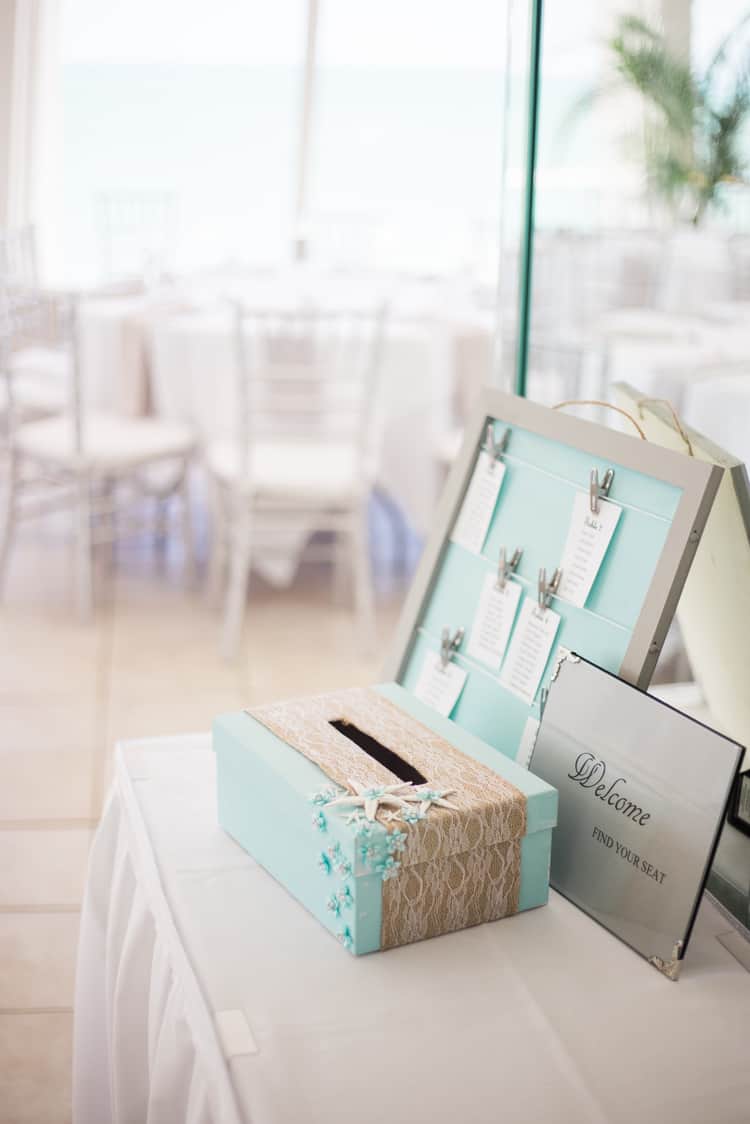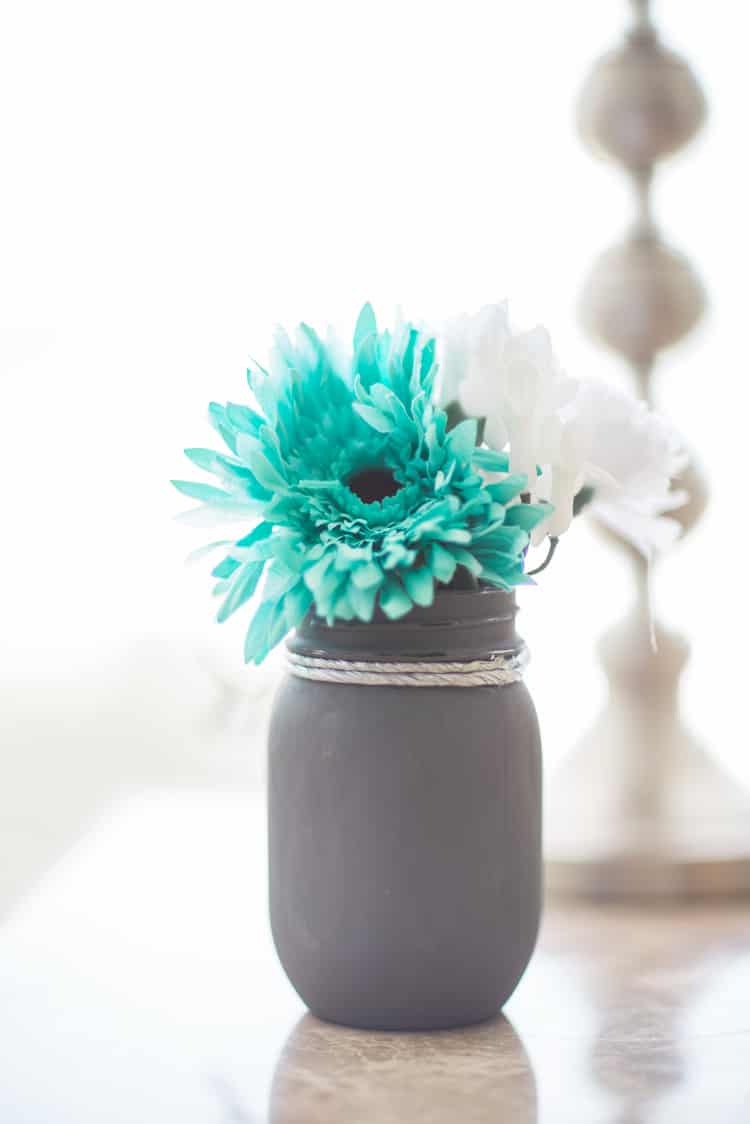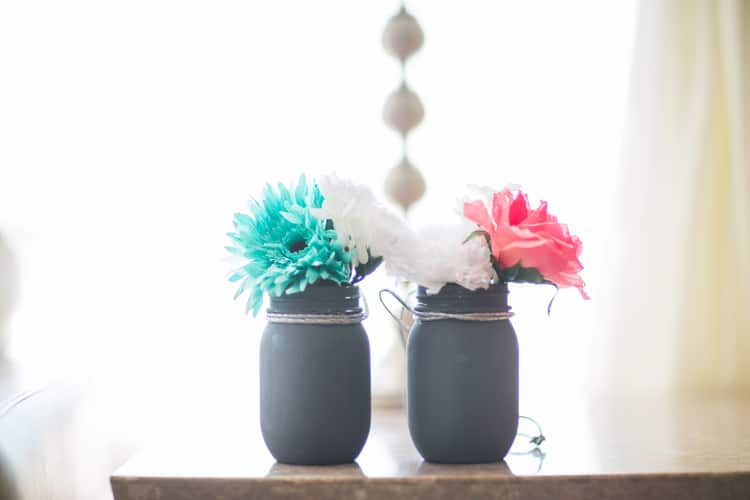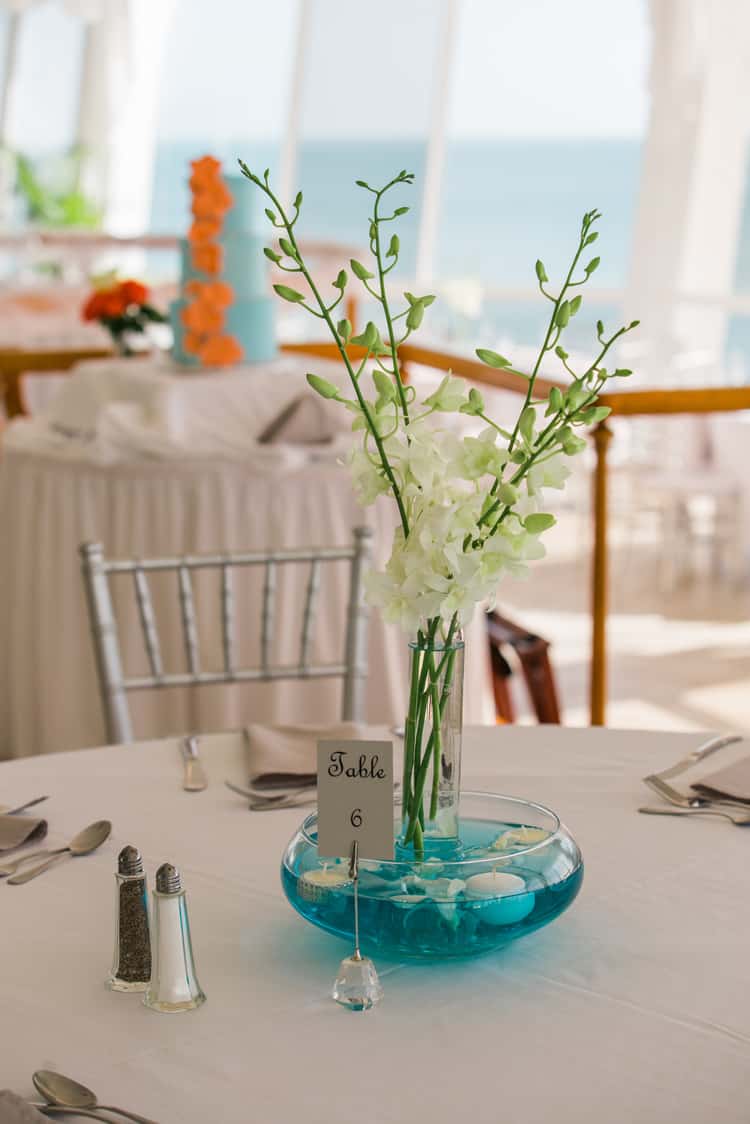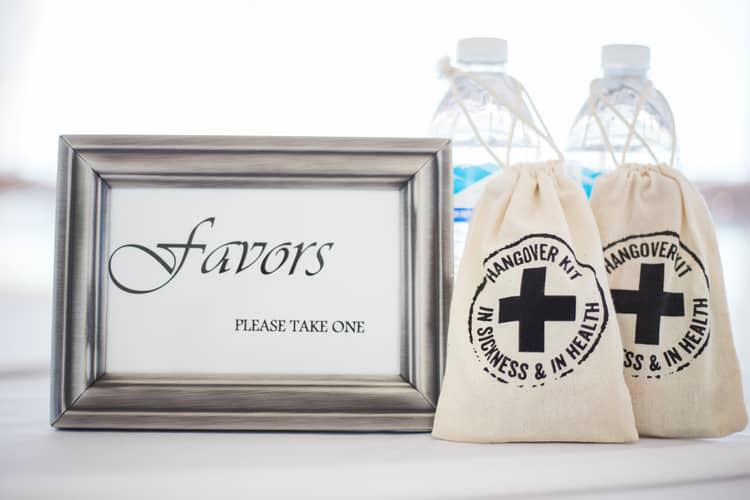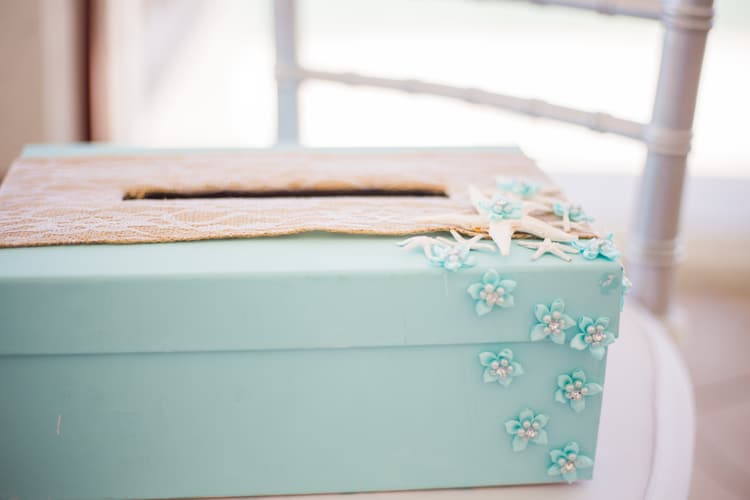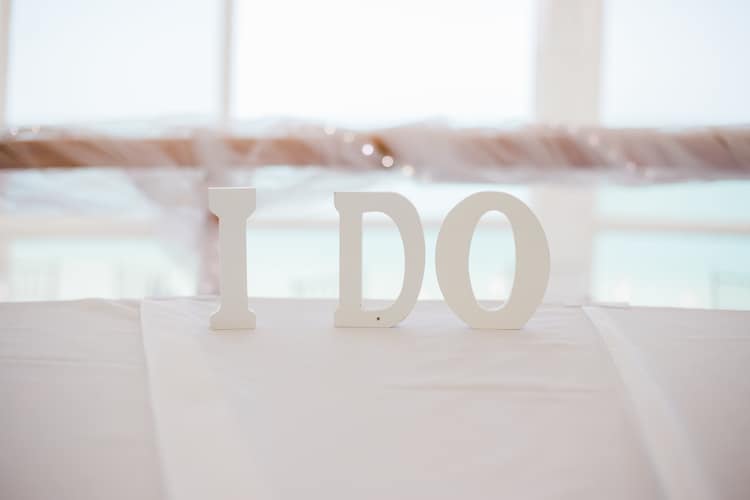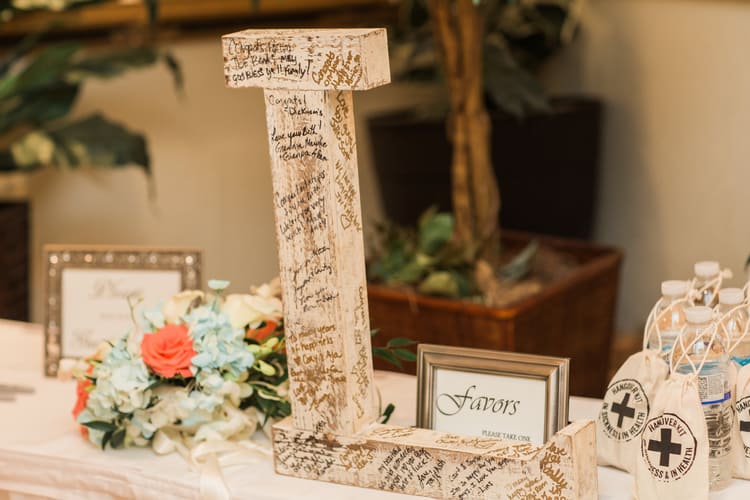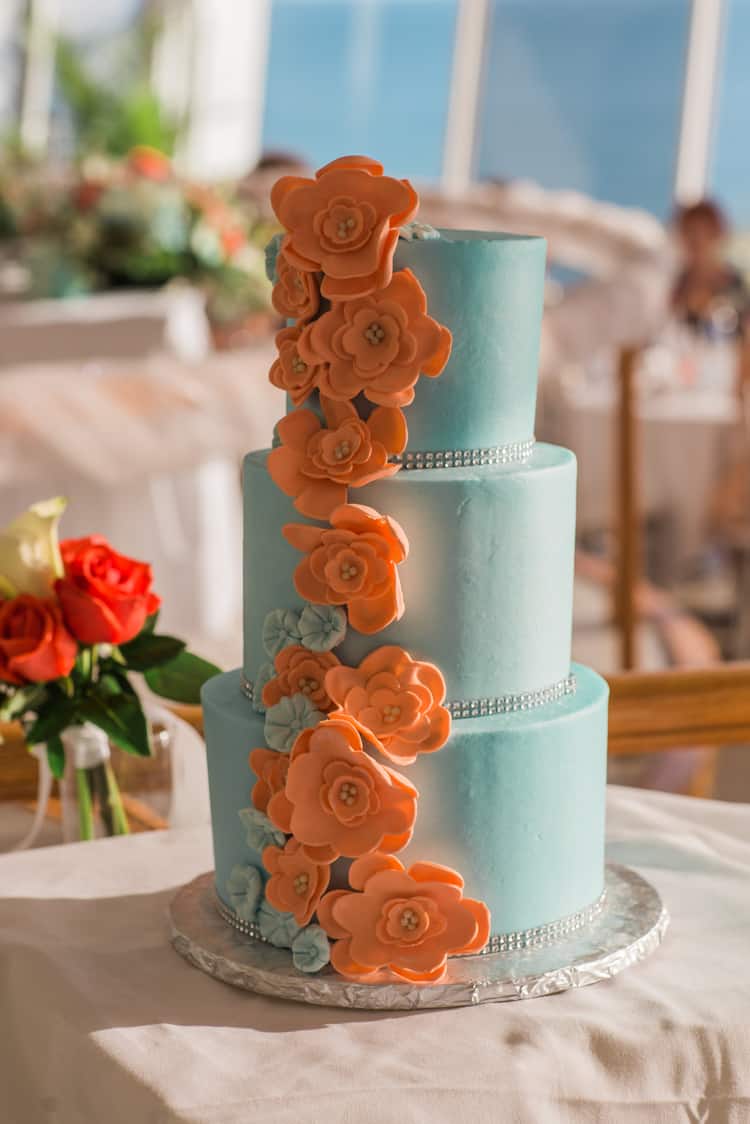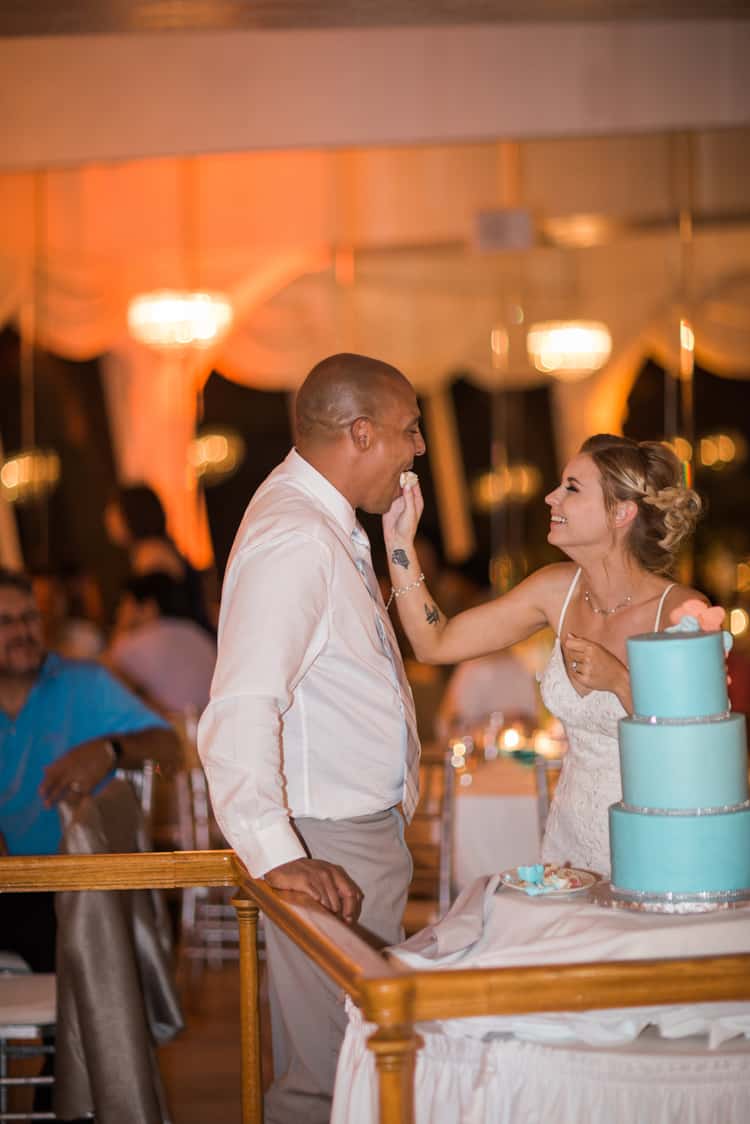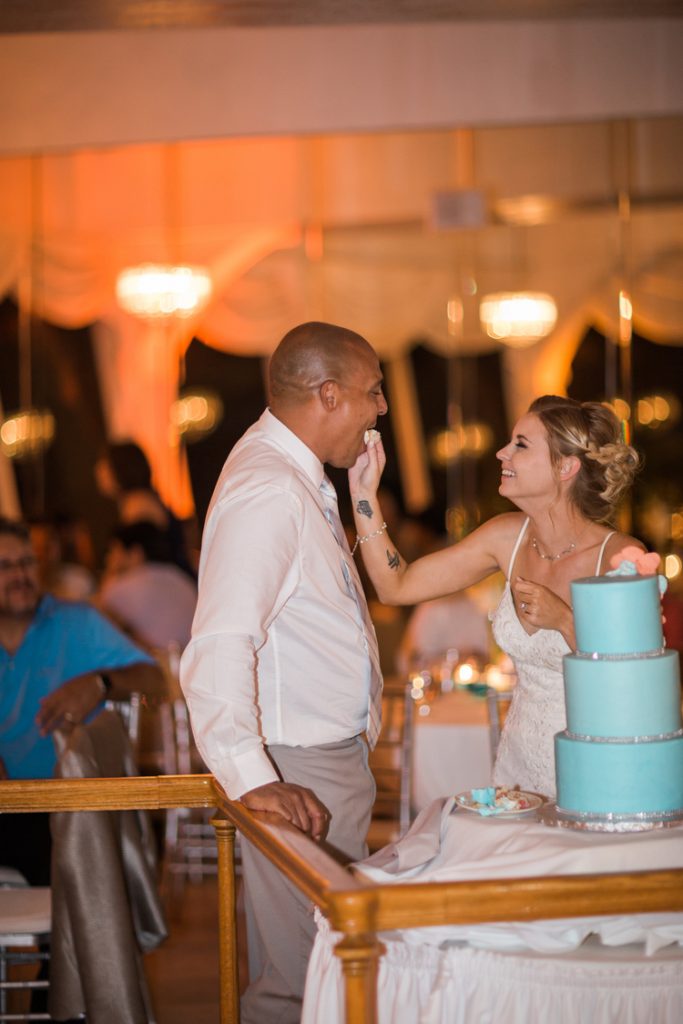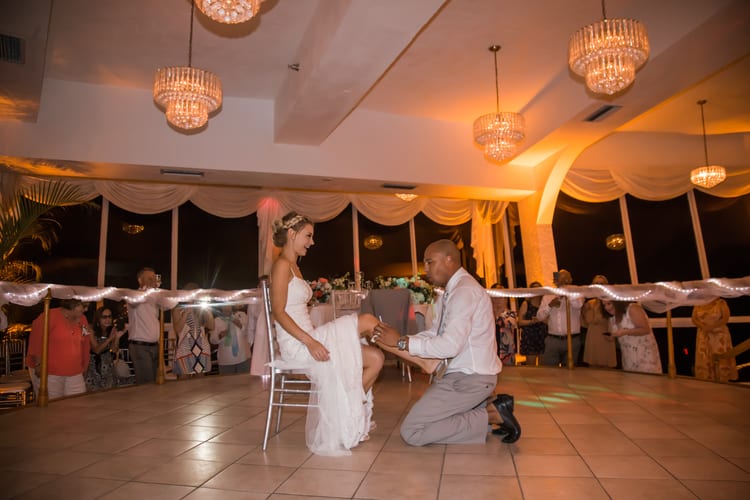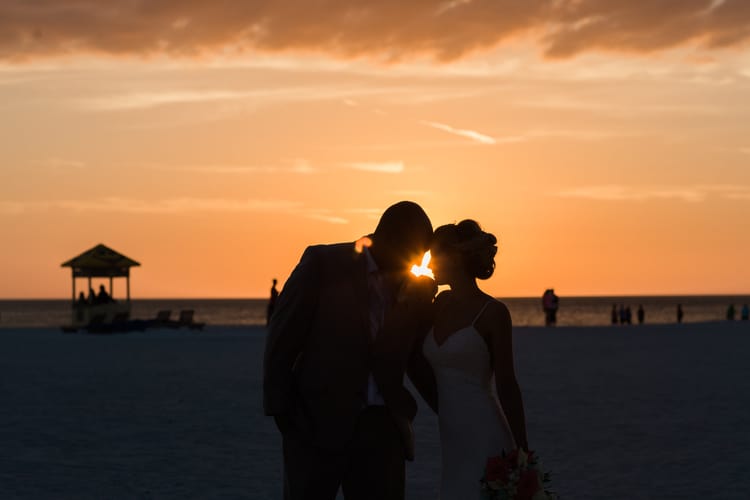 From the Photographer:
Courtney & Jayson Lake – These two and this day! It was a beautiful spring day, filled with sunshine, warm ocean breezes and perfectly blue skies! I instantly clicked with Courtney from our meeting and could not wait for their Wedding day! When I asked Courtney and Jayson why they picked this date in particular, they said it was one of the only weekends their brother could get away from work. How sweet is that? Their kindness radiates. Their love radiates. They're just good, wholesome people. These two are beach people so it was only appropriate that they would celebrate their destination wedding overlooking the ocean! When I arrived at the venue, Courtney was already glowing and she was surrounded by the sweetest group of girls who were just as excited for the big day!

They shared a dreamy beach ceremony and sunset reception, complete with laughter, tears, heartfelt vows and a whole lot of dancing and love! They're so in love, so sweet together and they've already experienced so many wonderful things together leading up to this point–I can only imagine where this next adventure takes them!
Vendors:
Photographer: Kennedy Grace Photography
Reception Venue: Grand Plaza Hotel
Cake: Sweet Madness
Makeup & Hair Artist: Danielle Sabatello
Wedding Planner: Tori Elkington
Bridal Robes: David's Bridal
Rings: Pounders Jewelry
Necklace: Glamorous Bijoux – Etsy.com
Invitations: Shutterfly
Officiant: Willam Young, Weddings by Christina
Floral Design: For Better For Less