I loved Sasha and Chris' wedding album the second it landed it in my inbox– and I am so thrilled to share it with you today! This lovely couple rounded up 45 of their closest family and friends for an elegant destination wedding at the Live Aqua Resort in Cancun. They had a refreshing mint green and lavender color palette that popped against the turquoise ocean. And these stunning photos shot by Fabrizio of FineArt Studio Photography, perfectly captured every special moment of what was clearly a very sweet and fun celebration of love.
The beautiful bride, who just happens to be an event planner, is also here to share some great advice for others planning a destination wedding, so make sure you read all the way to the end. Enjoy!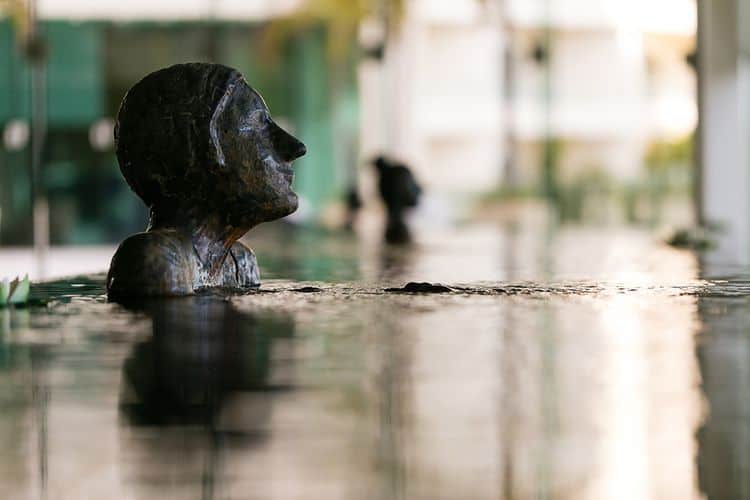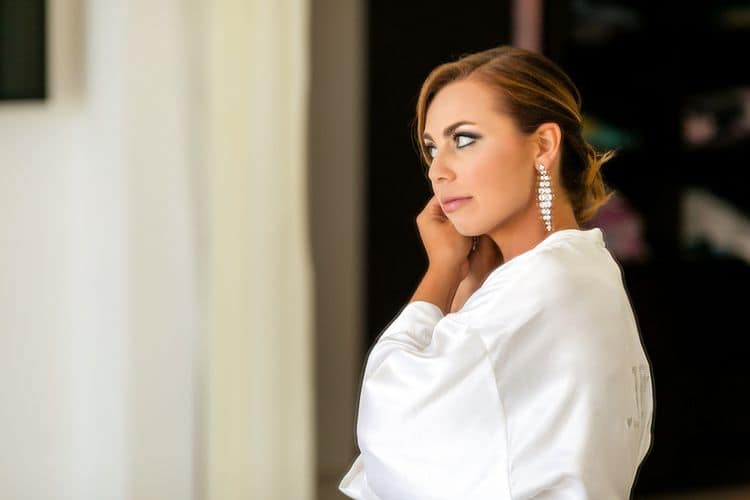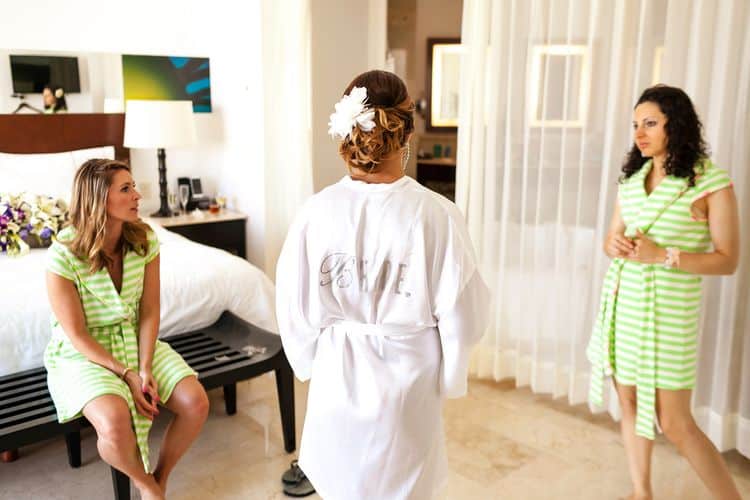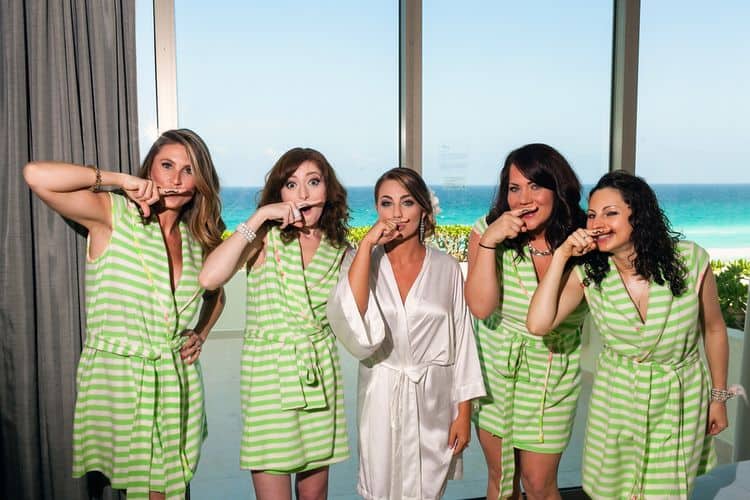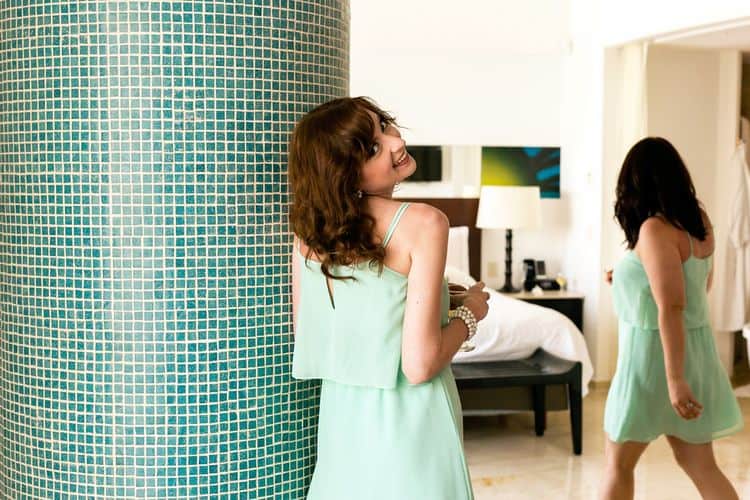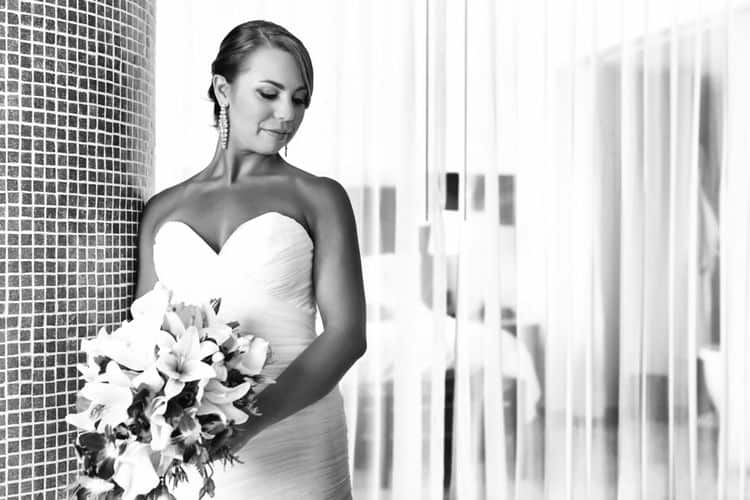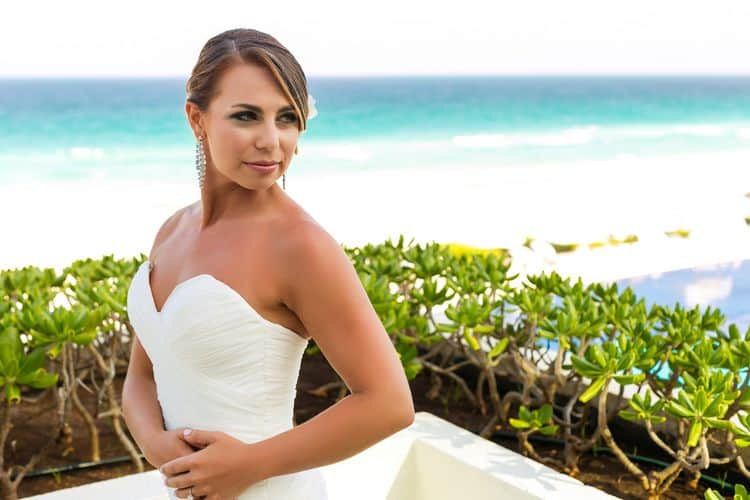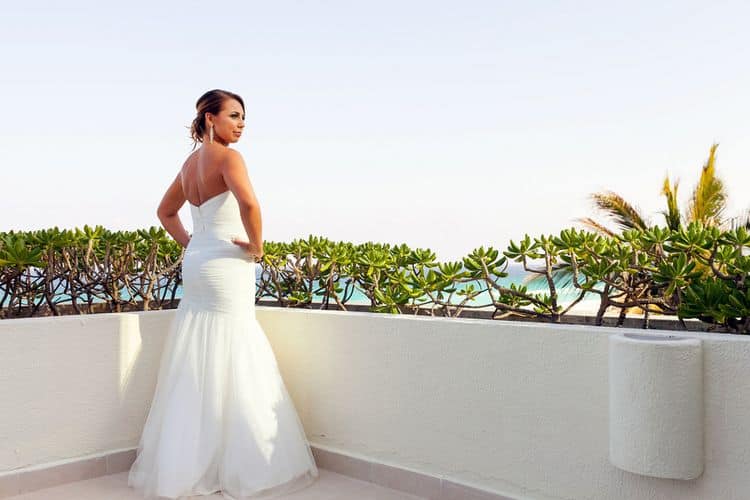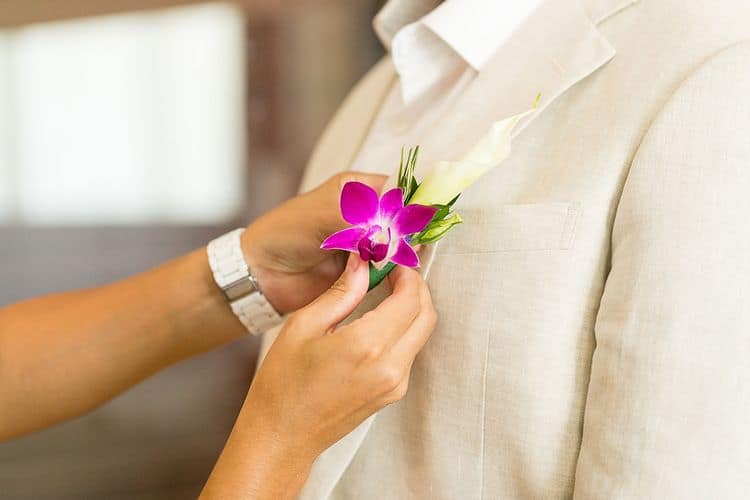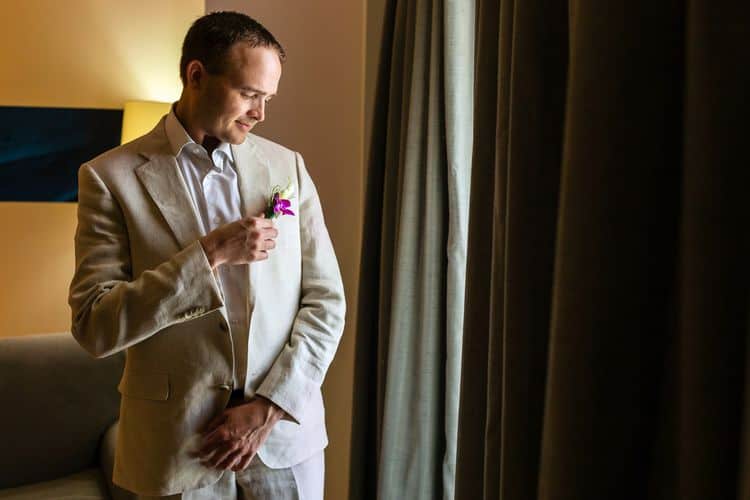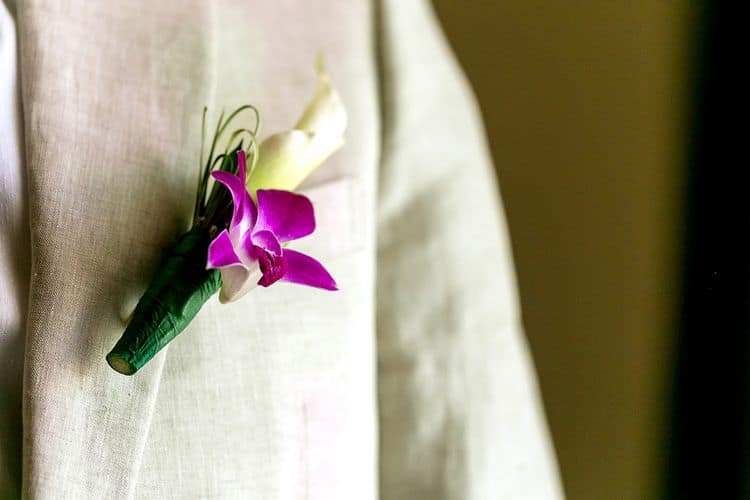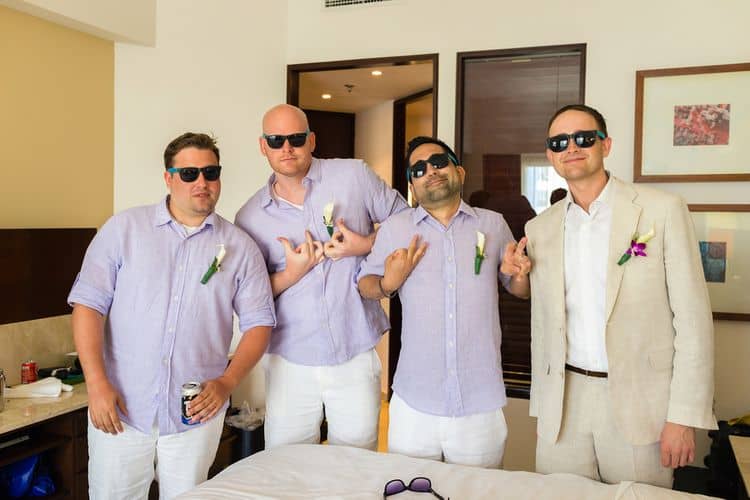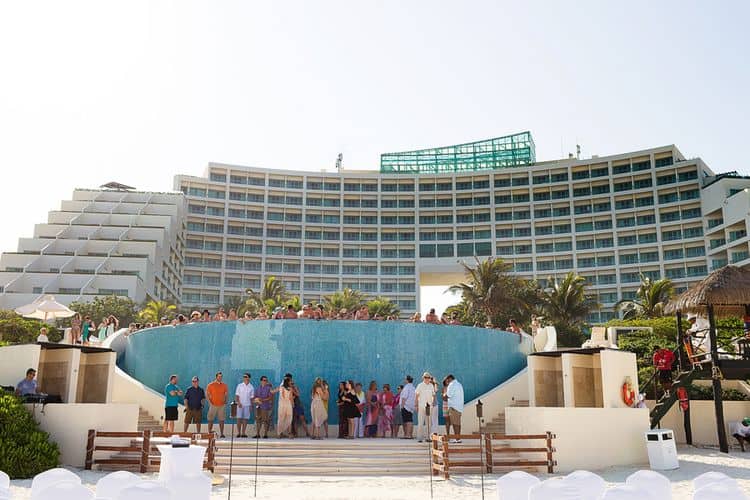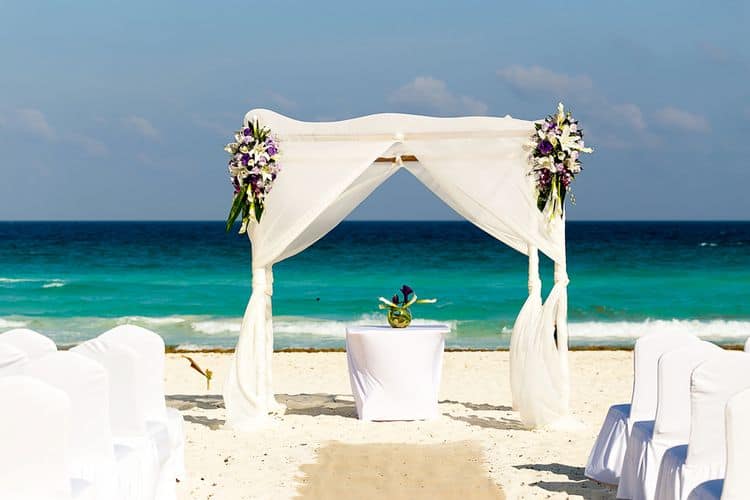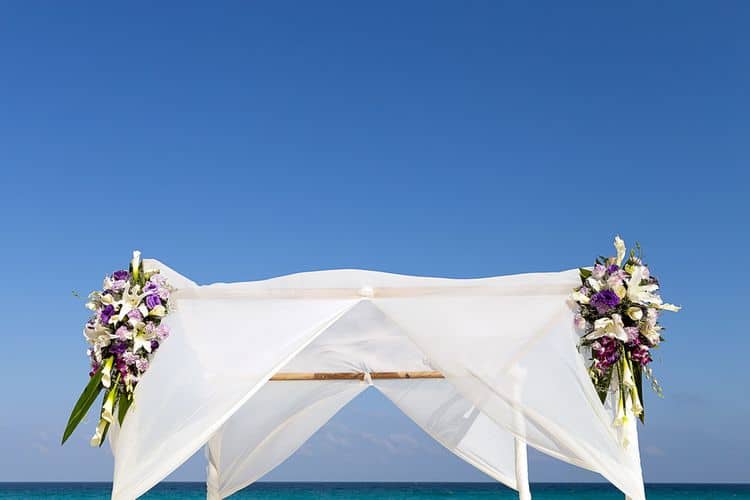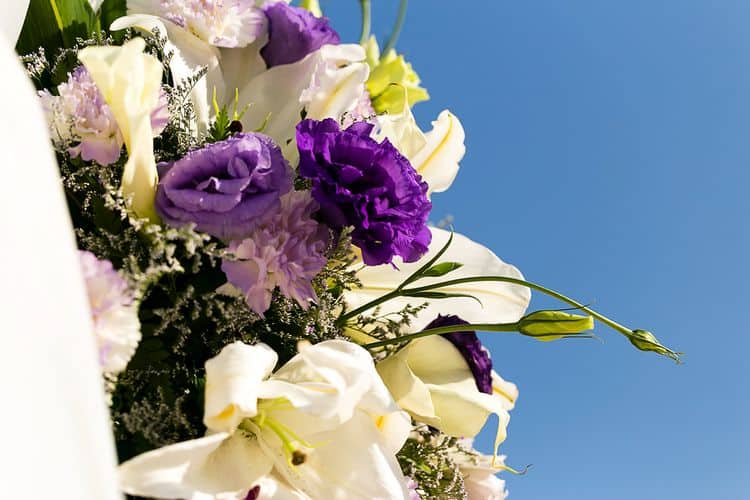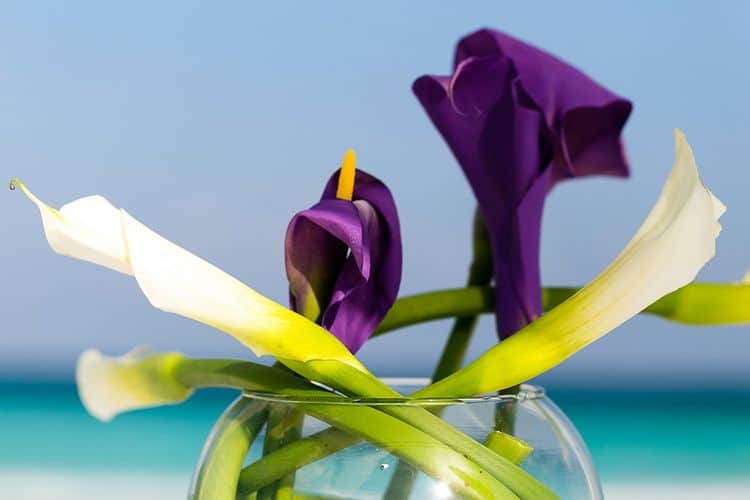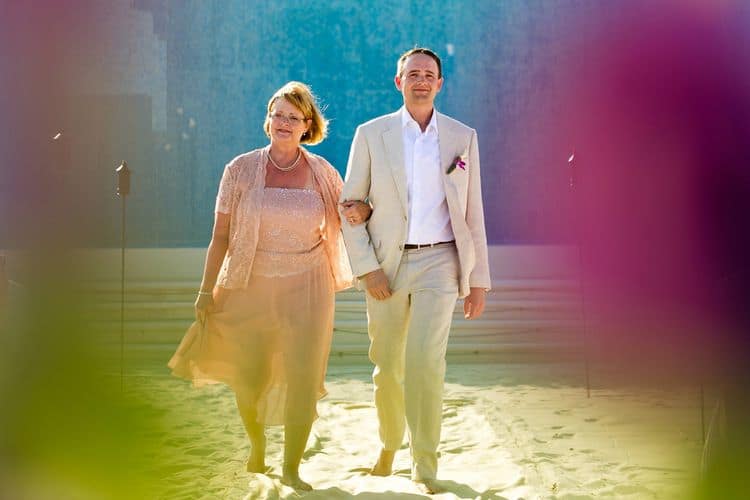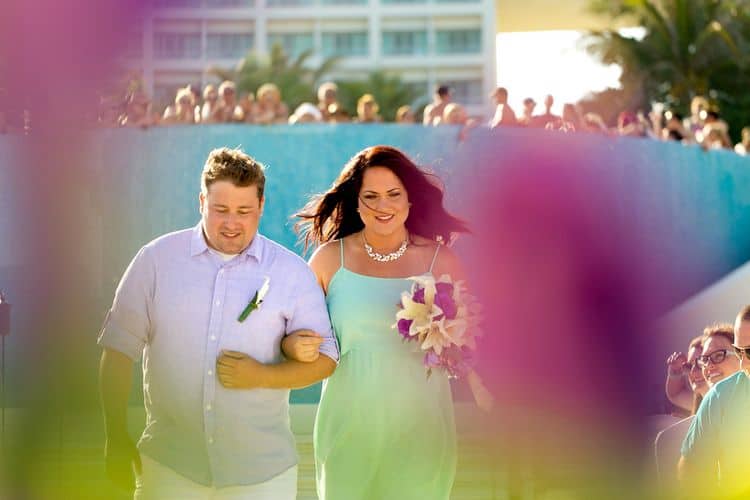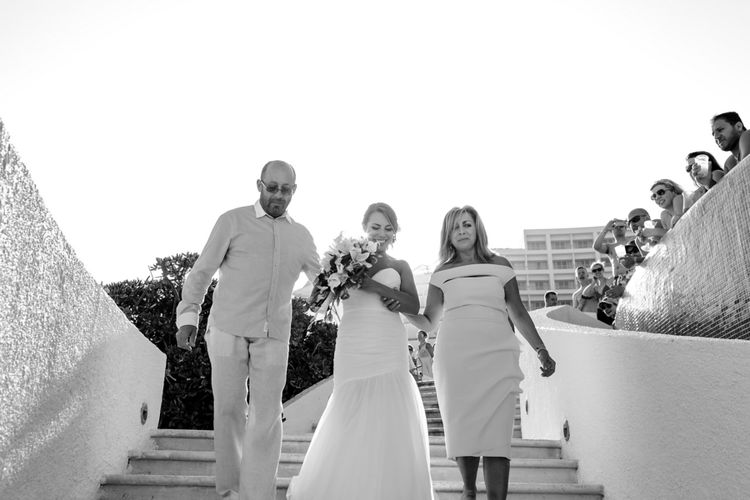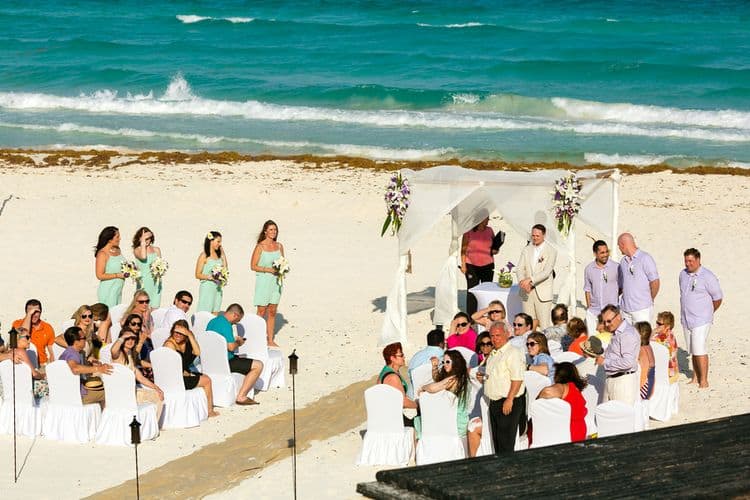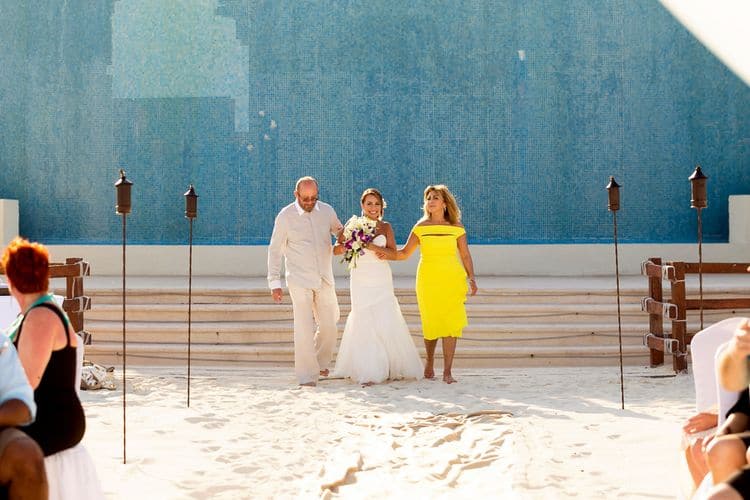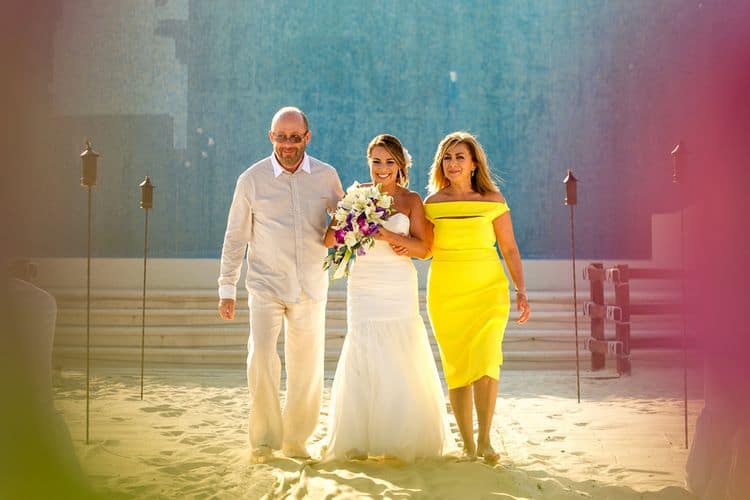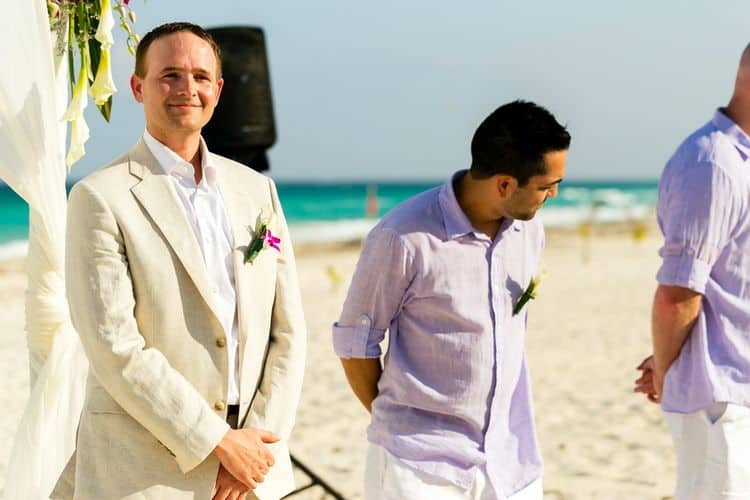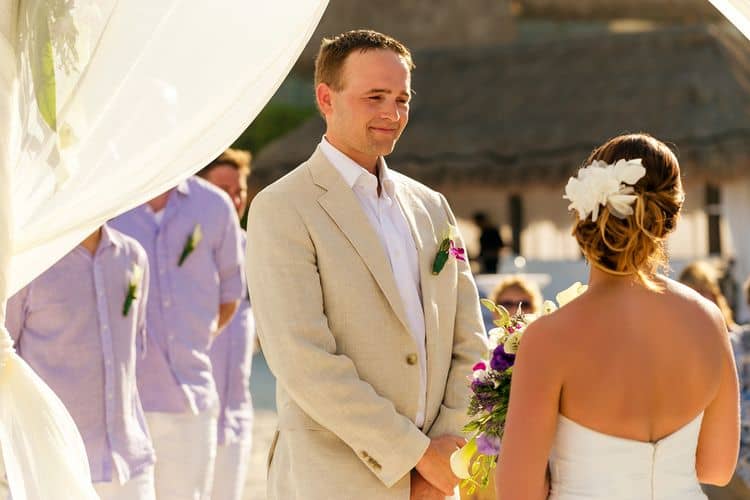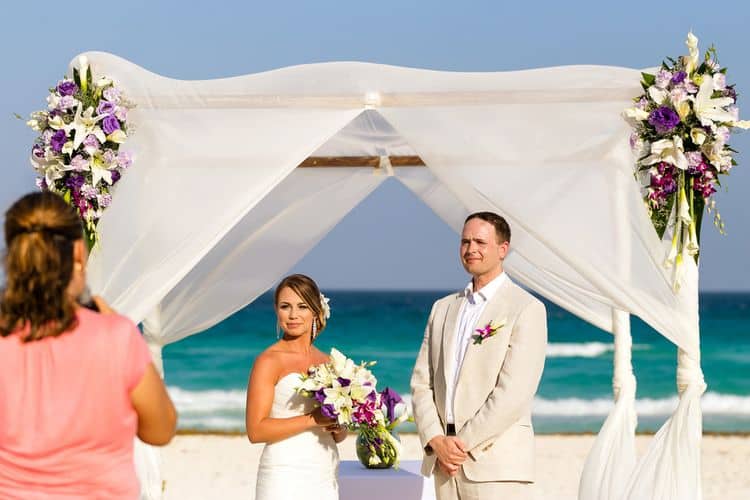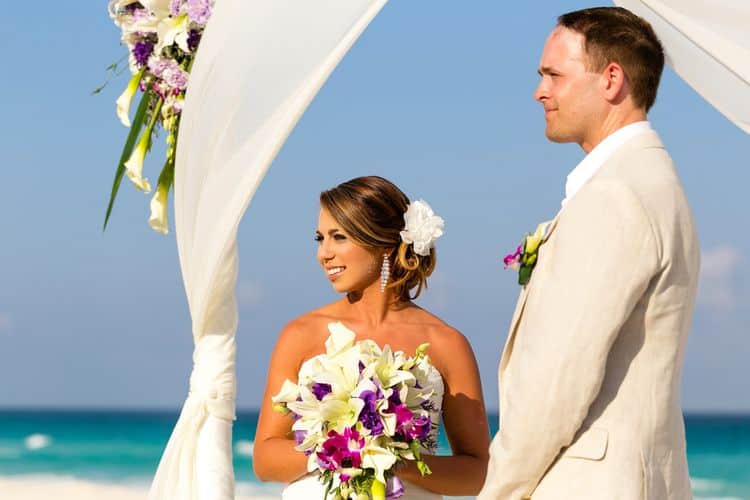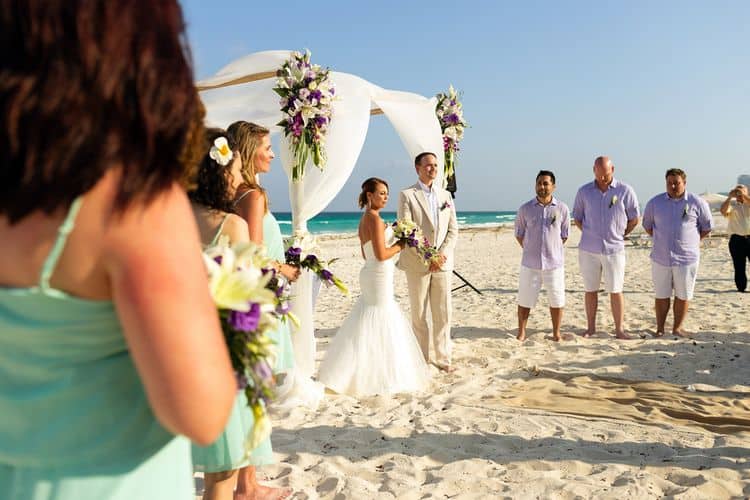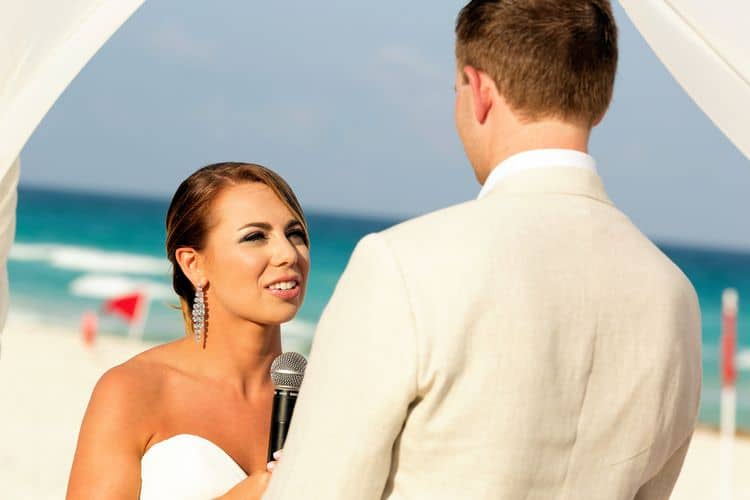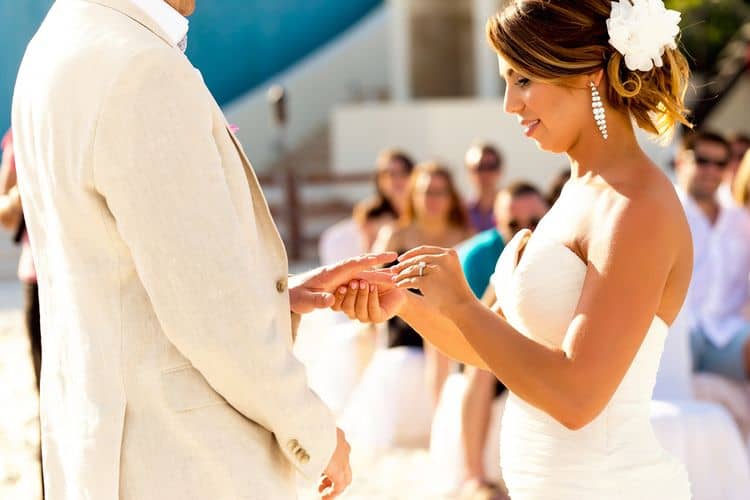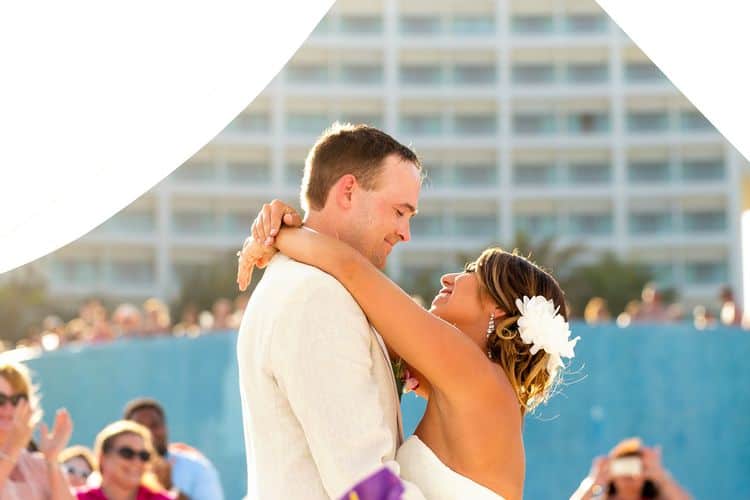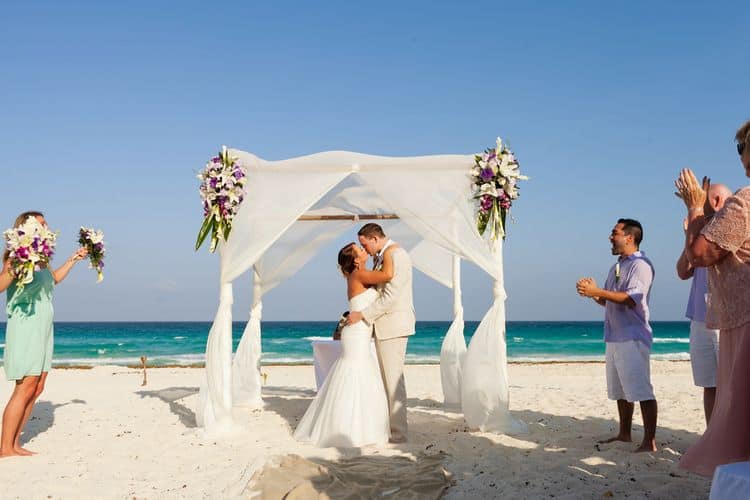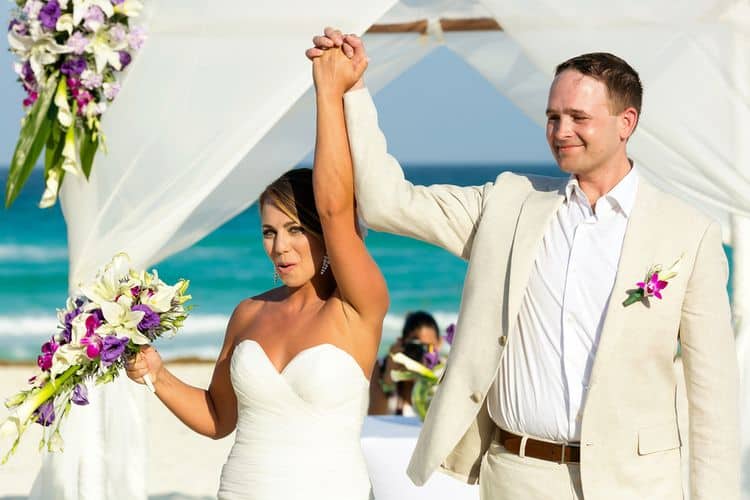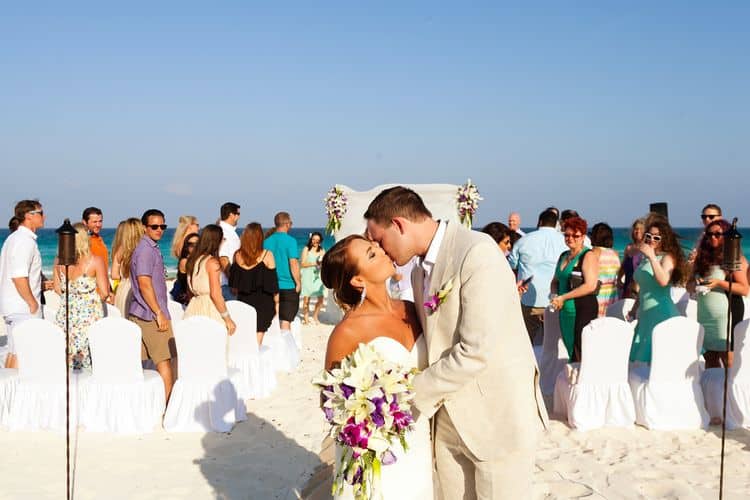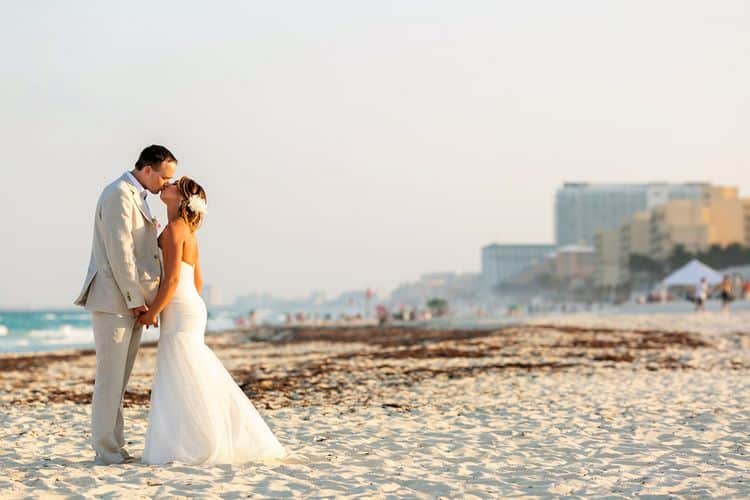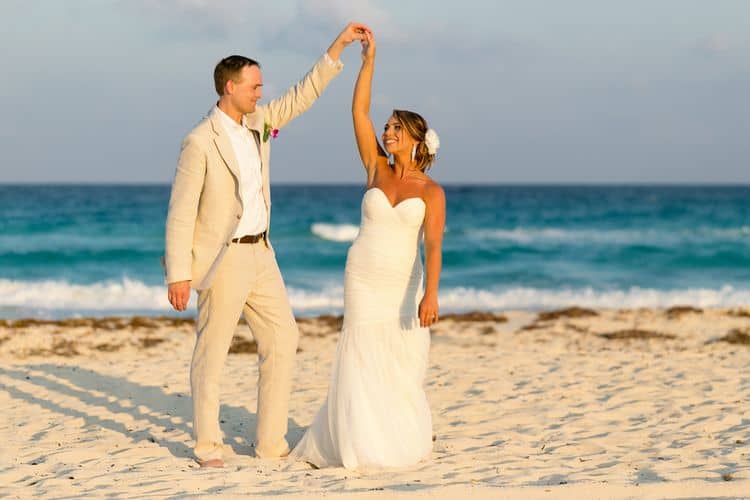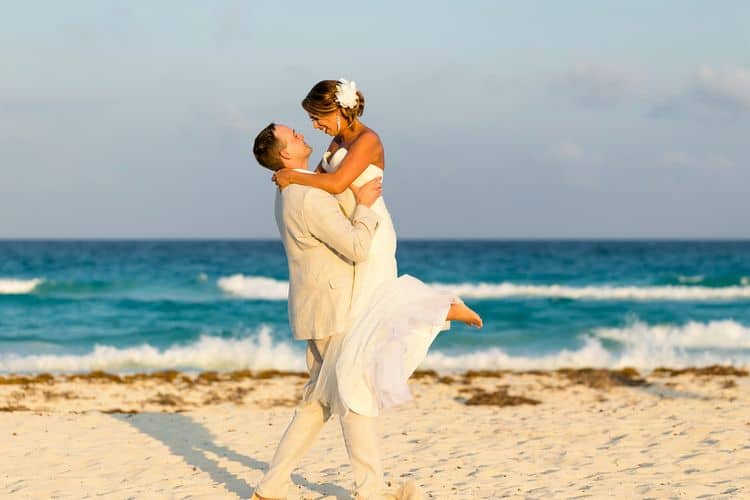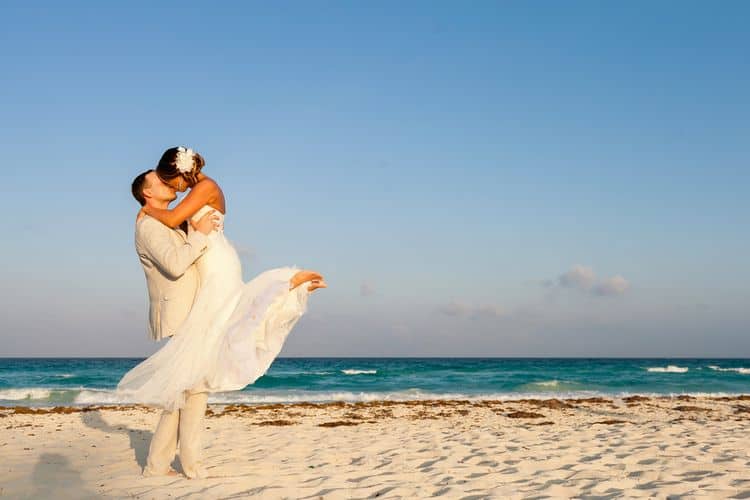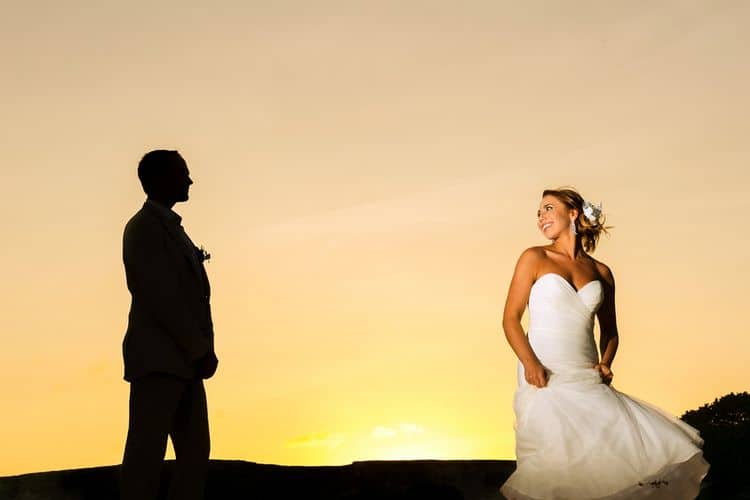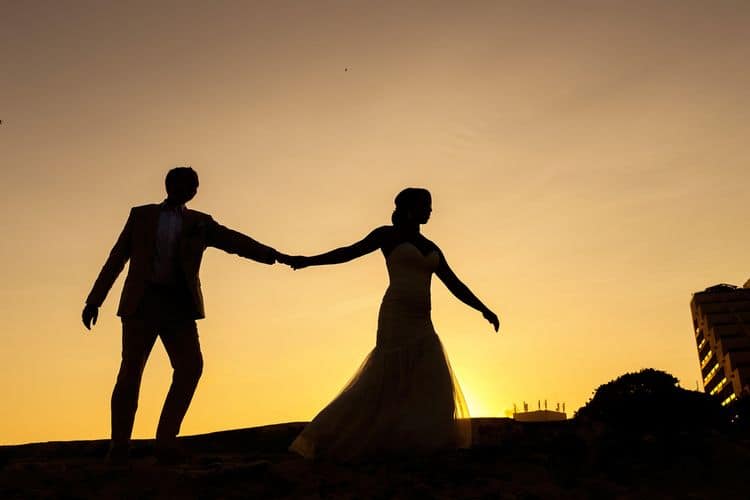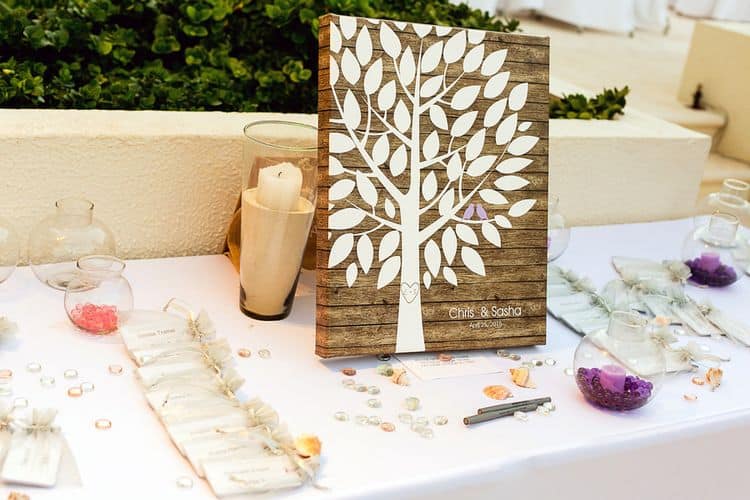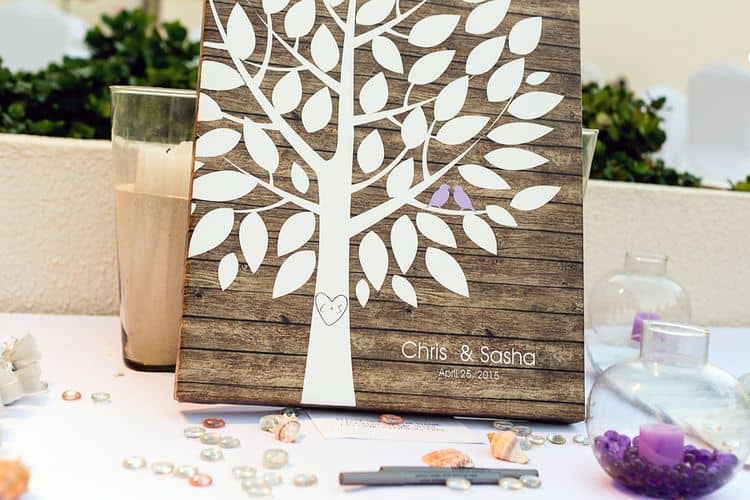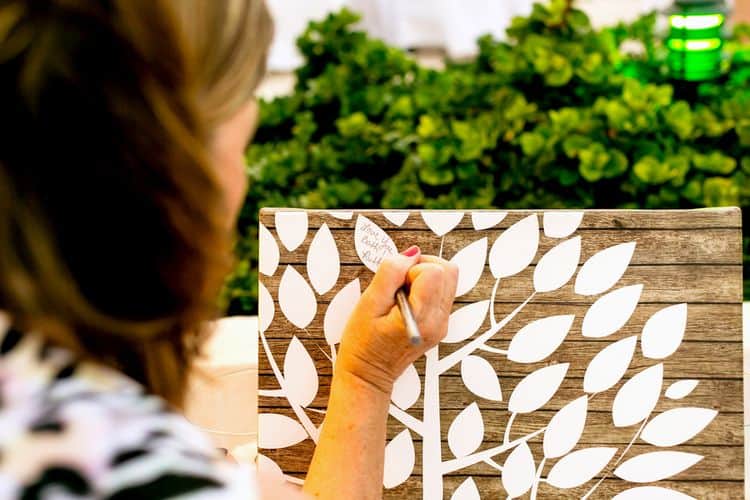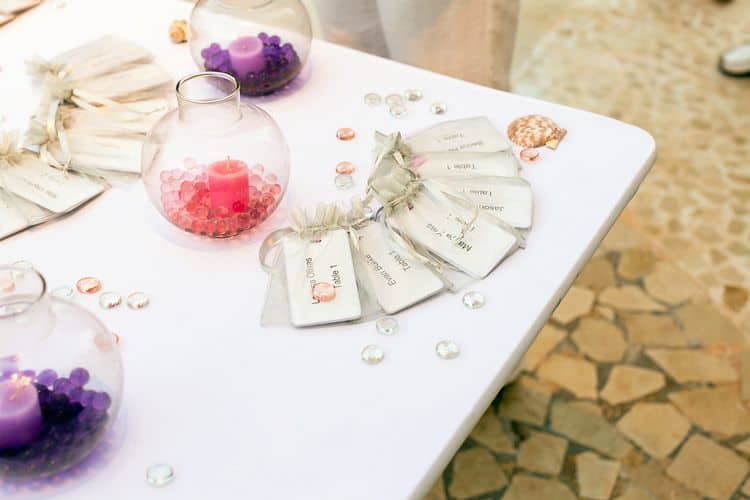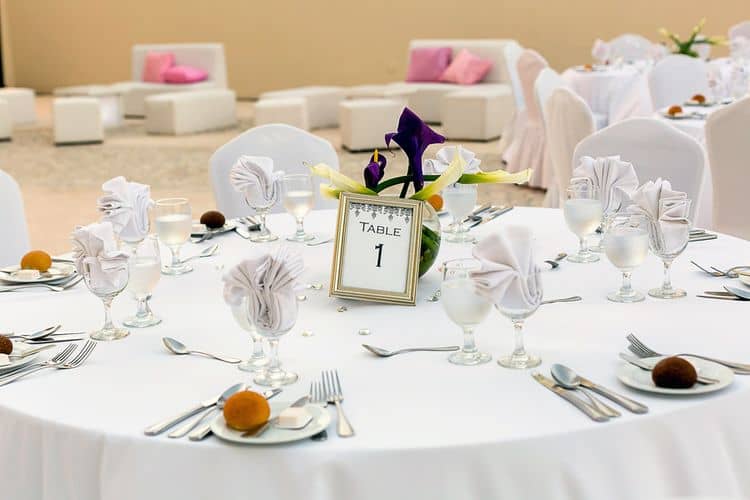 What was your favorite moment of your destination wedding at the Live Aqua?
My favorite detail was when we walked into the reception and were announced husband and wife. We ordered cold fireworks that went off just as we entered and it was exhilarating to walk in together and see all of our family and friends.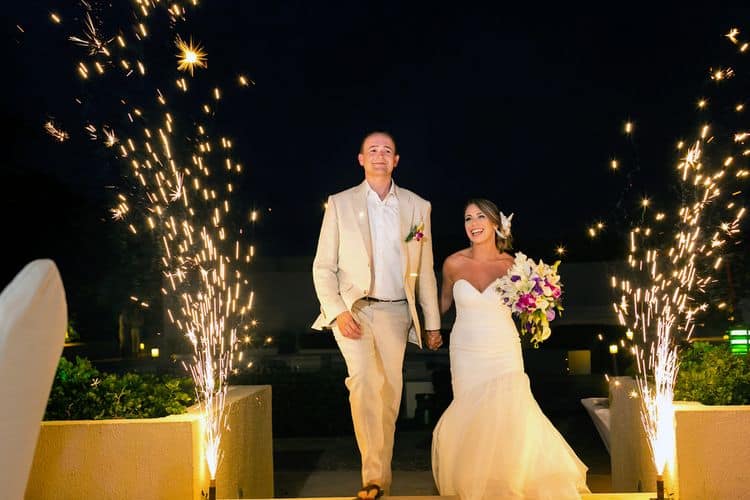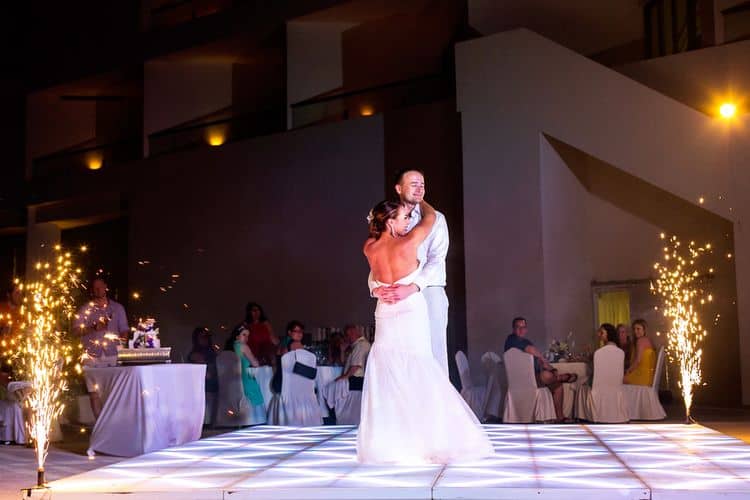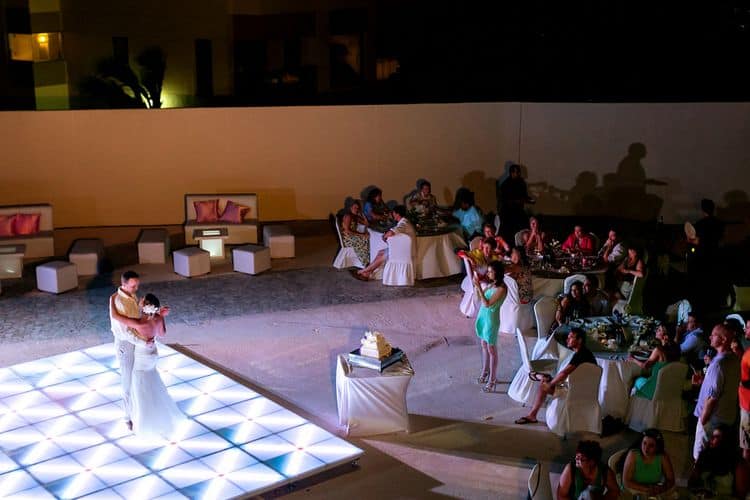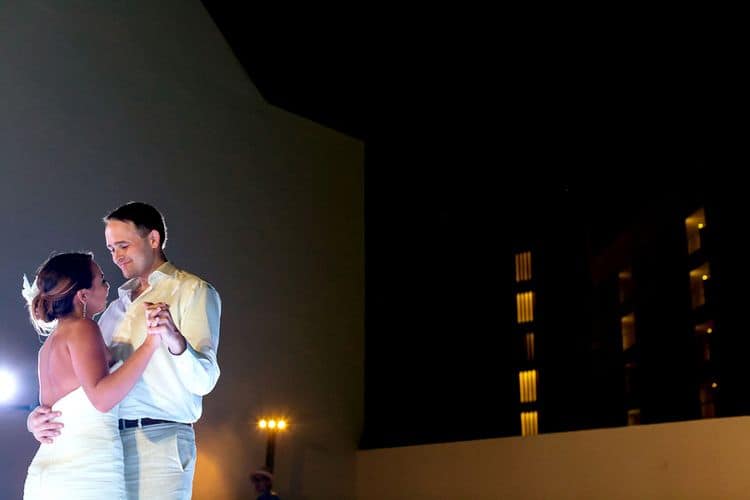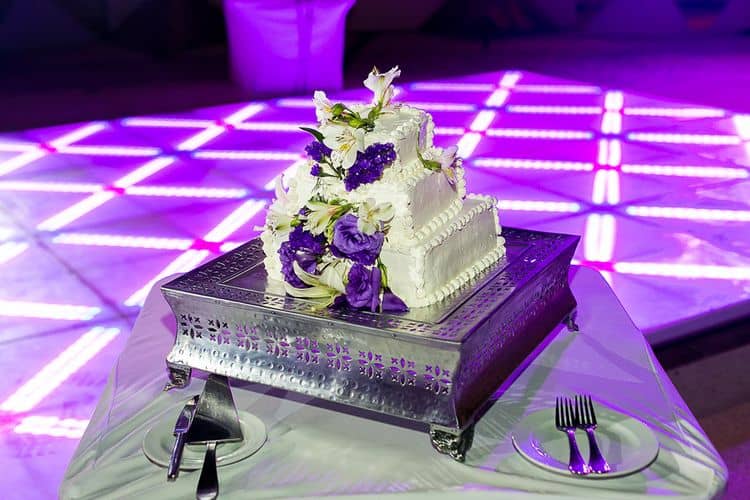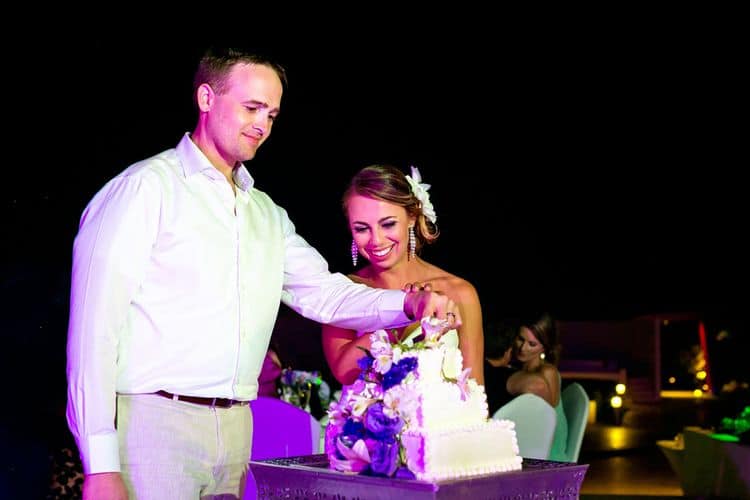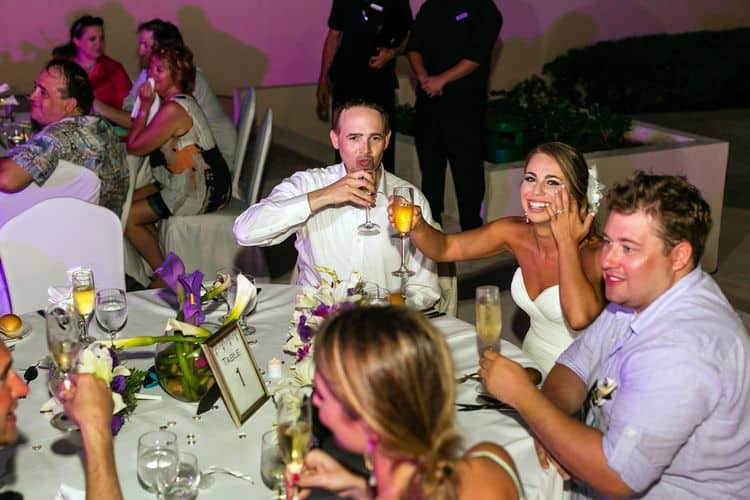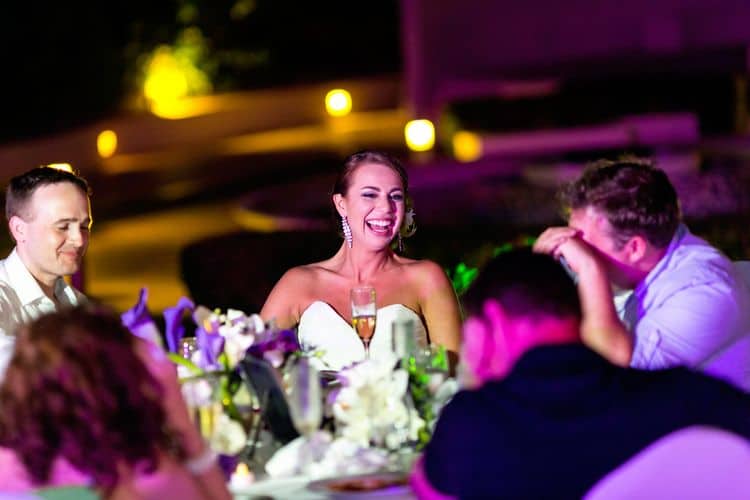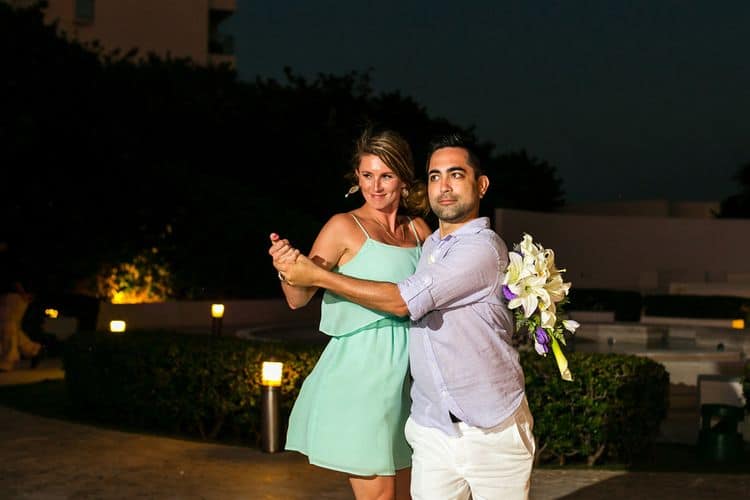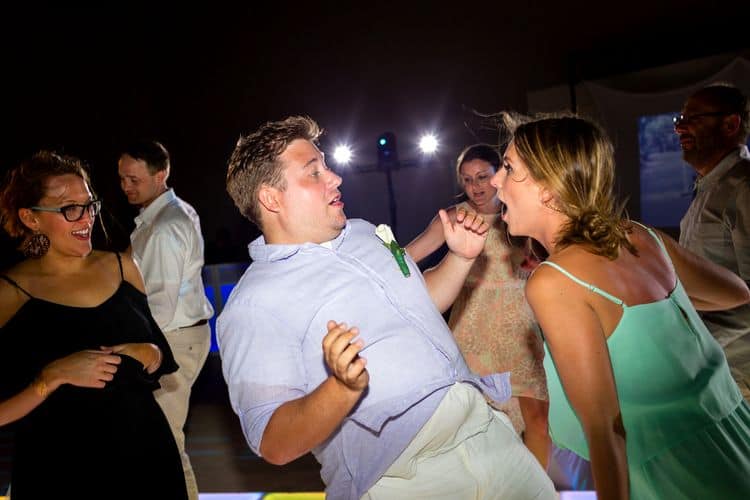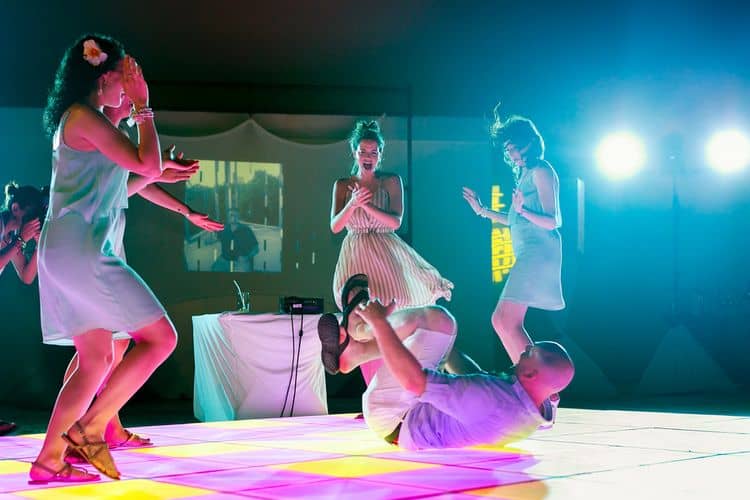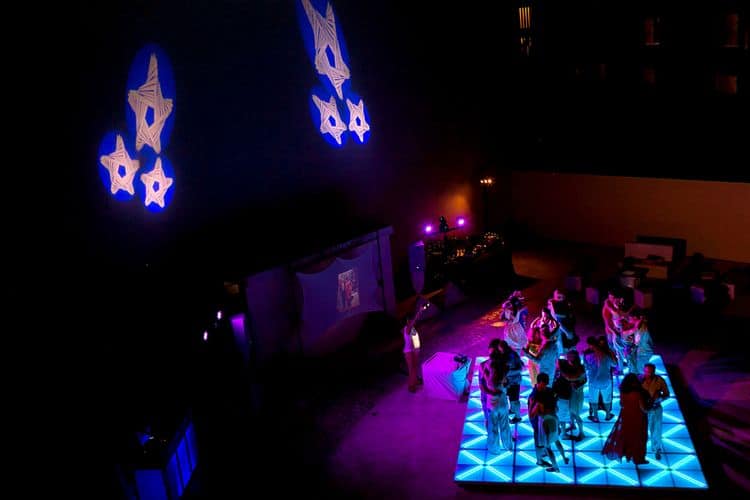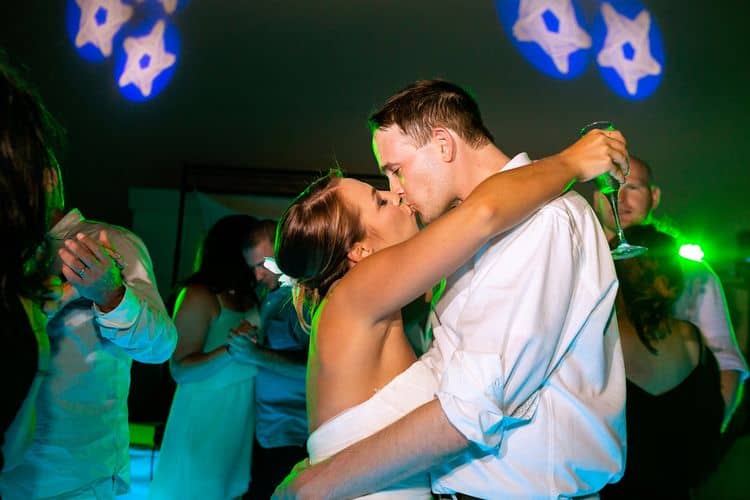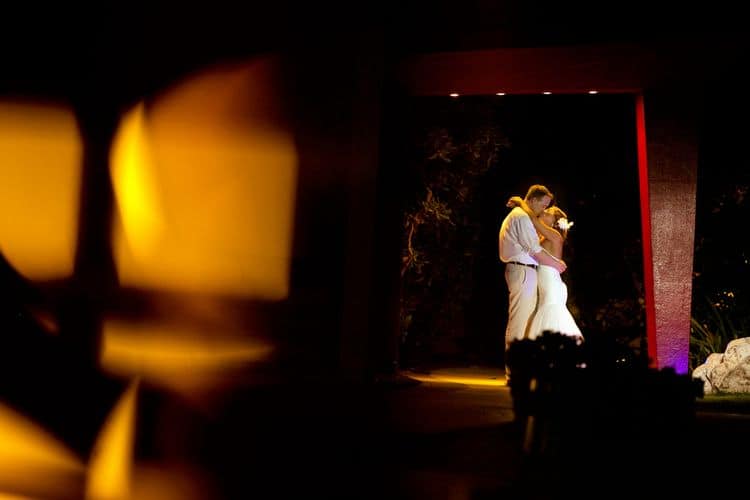 The Bride's Real Destination Wedding Inspiration and Advice
Why did you have your destination wedding at the Live Aqua in Cancun?
We knew for years we wanted to have a destination wedding and wanted to get married on a beach. We explored a few options like Dominican Republic, Costa Rica and Belize. Since most of our family and friends were coming from Texas, we decided on Cancun for the short travel time and reasonable cost for airfare. We preferred an adults-only resort and began searching for top all inclusive resorts in Cancun. Live Aqua was flexible on room rates and had reasonable pricing for wedding packages.
Tell us about your destination wedding's theme.
We kept with the travel theme for a few items. From our invitations (designed by a good friend) to the welcome bags we had for each guest, we kept with the beach theme and provided mini sunblock, sunglasses, headache medicine, mint green tic tacs, and a few travel essentials. Our gift to the guests was travel themed as well–luggage tags with the wedding logo tied to a handwritten note thanking them for celebrating with us.
Was there any tradition that you skipped for your destination wedding or a tradition that you put a "destination wedding" spin on?
Instead of having an actual rehearsal dinner, we actually took over one of the restaurants in the hotel for one large group dinner with almost all of our guests.
What was your favorite part of having a destination wedding?
Our favorite part was that it was a vacation for everyone. Everyone was carefree and nobody had to worry about going anywhere. The other favorite part is that the beach and environment acts as the backdrop and decor. A destination wedding allows you to choose a great venue without having to spend a lot of money on all of the small details that add up. Also, the fact that everything is pre-packaged makes it easy on the planning side.
What was the biggest challenge in planning your destination wedding?
The biggest challenge was not seeing the resort prior to the wedding. I sent my parents to check it out about one year prior and they made videos and took lots of pictures for me. The floor plan for that evening was difficult to envision as I hadn't seen it for myself.
If you could give one (or two) pieces of advice to others planning a destination wedding, what would it be?
Everything is negotiable. I had the luxury of being a corporate event planner and had planned many events at hotels and worked with different vendors previously so I knew which buttons could be pushed and what concessions/discounts are easier to grant. Don't be afraid to ask for a lower cost. If you are bringing 25+ people to a hotel, be sure to negotiate a group rate. It is business the hotel wouldn't have had otherwise, so don't settle on the standard rate given to any guest. Get everything up front and make sure it's listed in the contract, because after the contract is signed a hotel or vendor won't grant any additional freebies, upgrades, etc.

Also, be realistic about how many people will come to your wedding. Take your invitation list and then plan on about 1/4 coming. Plan for less, as it's easier to increase rather than committing to a higher number of guests and being on the hook to pay for them. One last item–make it clear to your guests that the hotel you have chosen is the place to stay. Don't make exceptions for someone wanting to stay at another resort that might be $20 cheaper. All-inclusive hotels charge a hefty fee (can be up to $150 per person) for them coming on site for your event. We made it clear on our event website.
Vendors
Photographer: FineArt Studio Photography
Venue: Live Aqua
Bridal Gown: Wtoo
Bride's Shoes: Tory Burch mint green miller sandal for reception
Hair: Anastacio Dzul
Makeup: Mayya Kats
Groom's Suit: Nordstrom
Groom's Shoes and Belt: Alfani
Bridesmaid's Dresses: Gianni Bini
Invitations: Ashley Dillon
Bridesmaids gifts: Tory Burch jewelry roll case, Tory Burch flip flops, wet bikini bag
Groomsmen's gifts: Michael Kors linen shirts and Saks Fifth Avenue black cow ruin white line shorts (groomsmen outfit for wedding), Kindle E-Reader, engraved flask and cigar with cigar holder
Wedding Favors: Luggage Tags provided by Gorman Foy.