As someone with thick curly hair, the thought of a summer wedding in Florida had me grabbing for the hairspray! But these photos prove it was the perfect setting for Jordan and Casey's simple, lovely and lush garden destination wedding. In true Florida fashion though, the weather gave everyone a scare when a torrential downpour came through the morning of. Don't worry, there is a happy ending here! The skies cleared, and the sun came out to play in the nick of time.
So why a destination wedding in Watersound Origins, Florida? Jordan's family had vacationed there throughout her childhood, so returning to such a sentimental place full of wonderful memories to embrace the joining of two families felt natural. Unfortunately, the family lost Jordan's father five years prior, but they were able to honor his memory and incorporate him into the ceremony and celebration in SO many meaningful and beautiful ways.
Traditionally, the bride's father will give her away at her wedding. Jordan was blessed to have her older brother Jess, who walked her down the aisle. Before they made their way to the altar, they passed a photo of their father, so he could be the first to see his little girl before she walked down the aisle. Also, her bouquet was wrapped in one of her father's favorite ties.
I'm not crying, you're crying.
Well ok, everyone was crying – the ceremony was so moving and the love Jordan and Casey have for another was palpable. Speeches were made, memories were shared, and there wasn't a dry eye in the place. After the newlyweds exchanged vows under a sprawling tree adorned with dangling delicate white flowers and ribbon… the party was ON. Beneath a huge white canopy the family ate, drank and danced their butts off… To the Thompsons!
Thank you, Sydney Bruton for capturing this destination wedding so perfectly and sharing with us!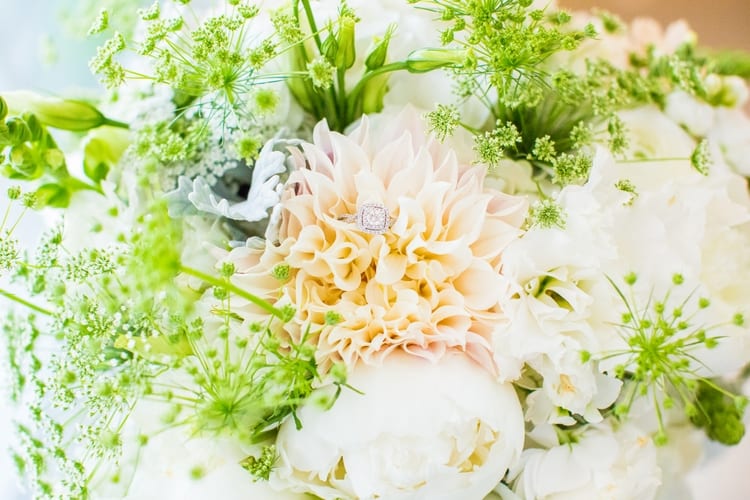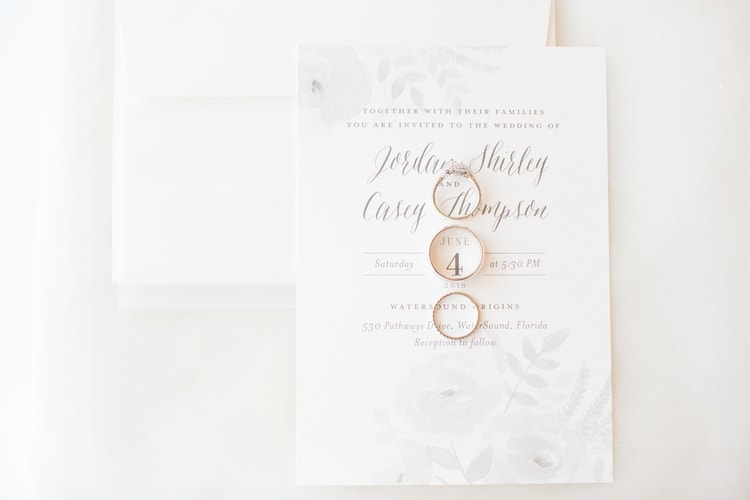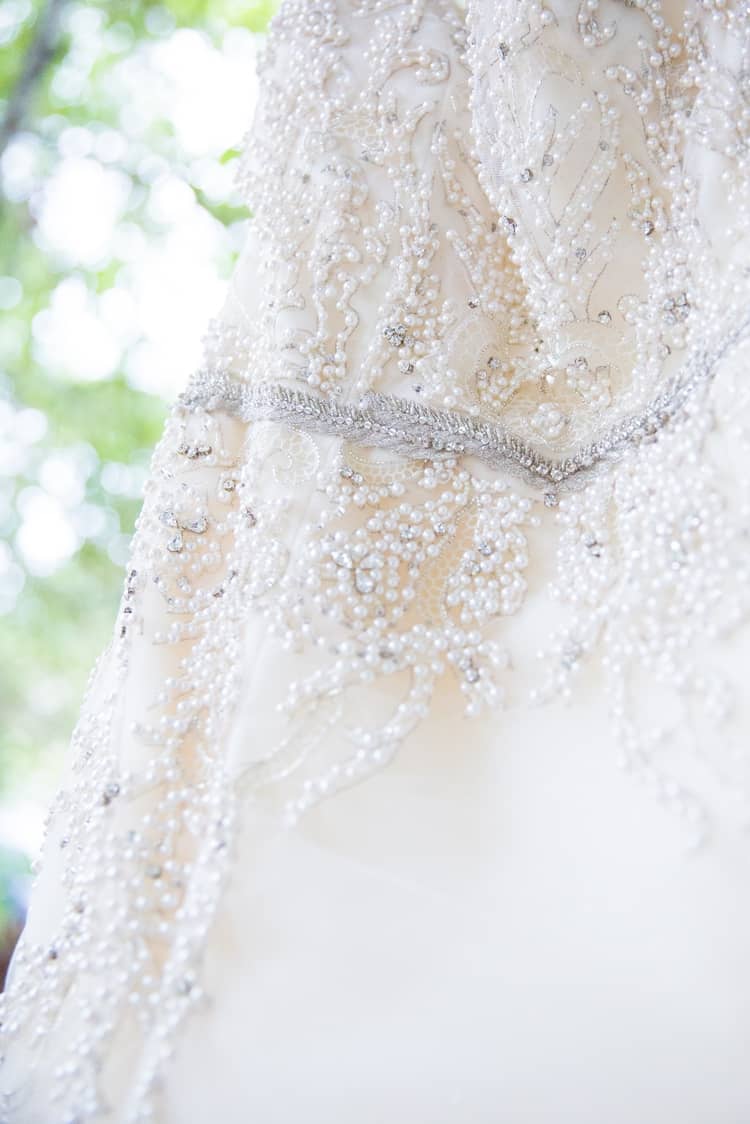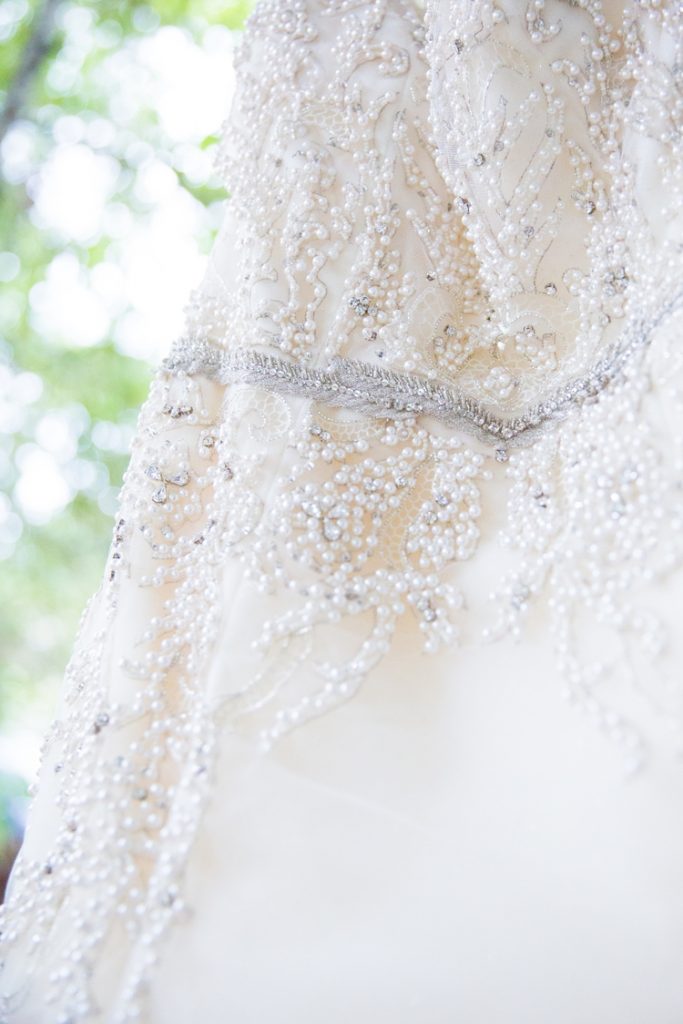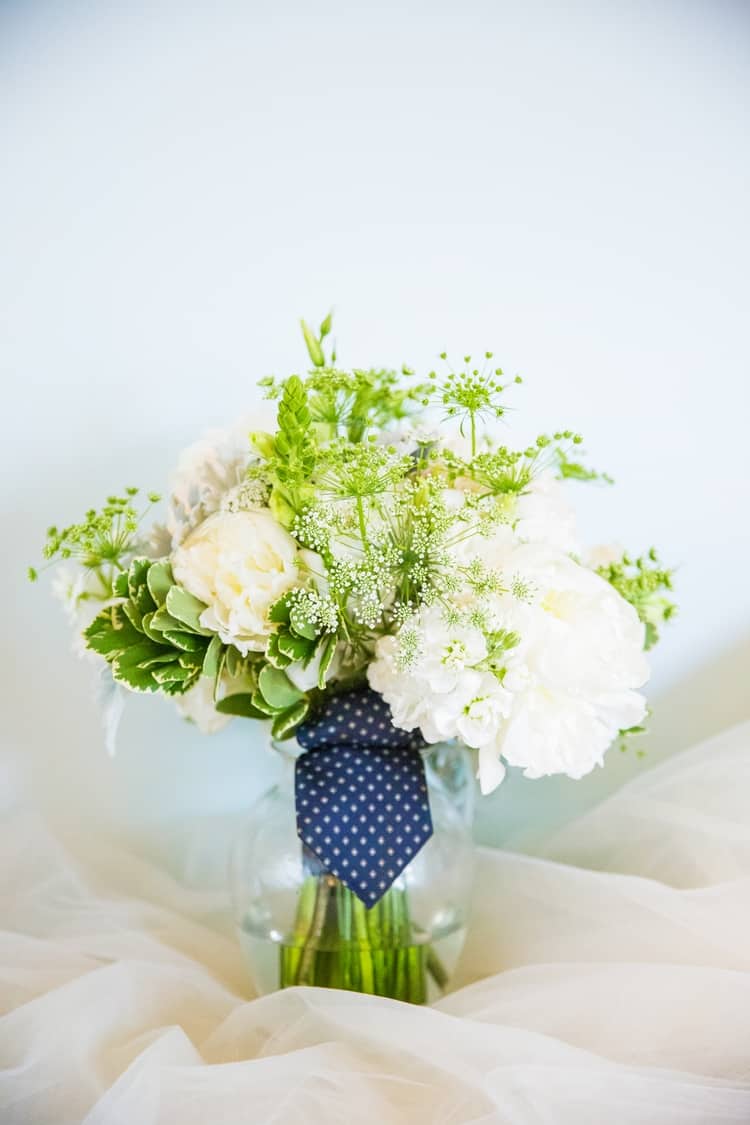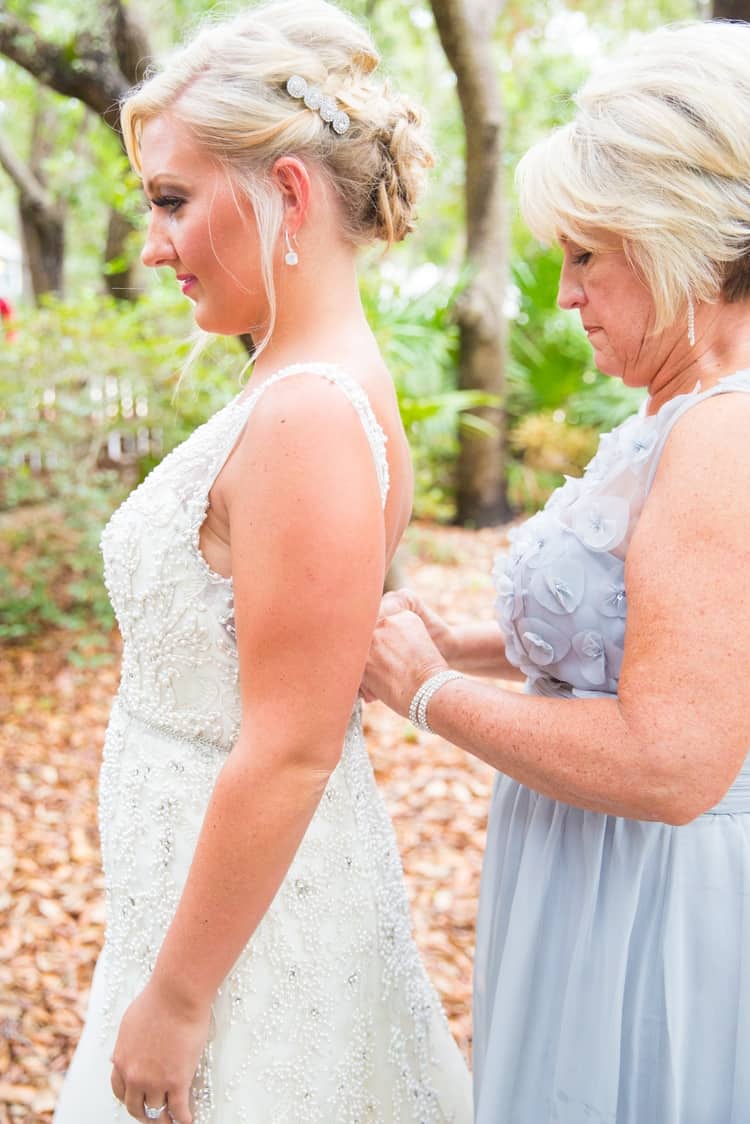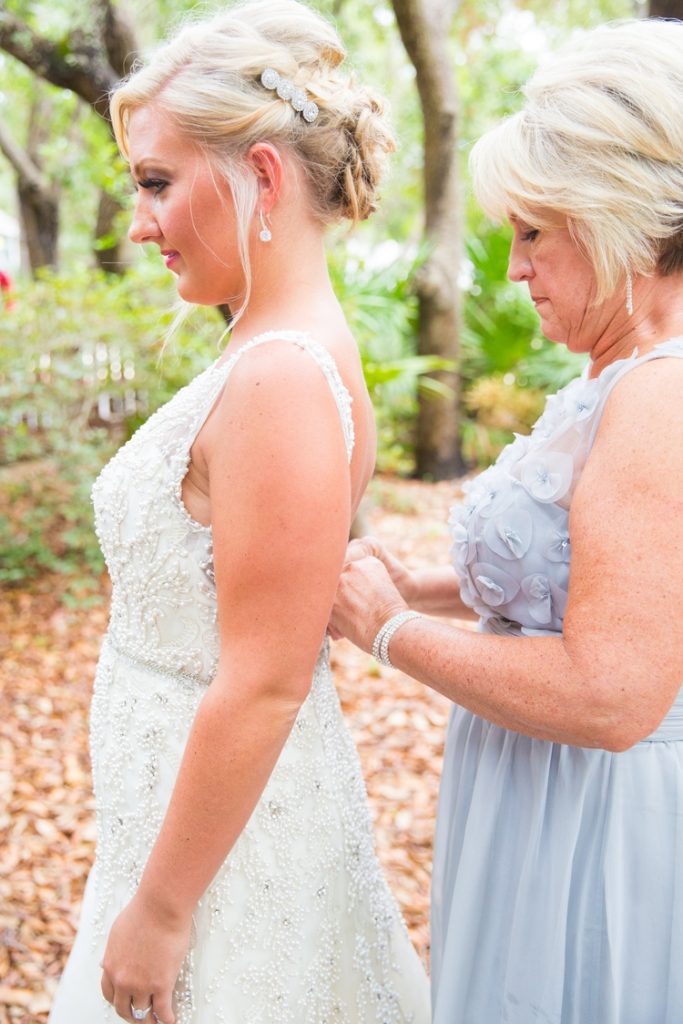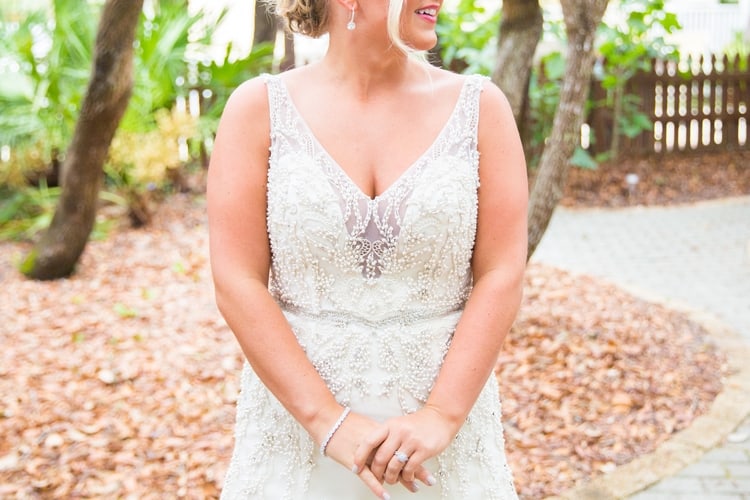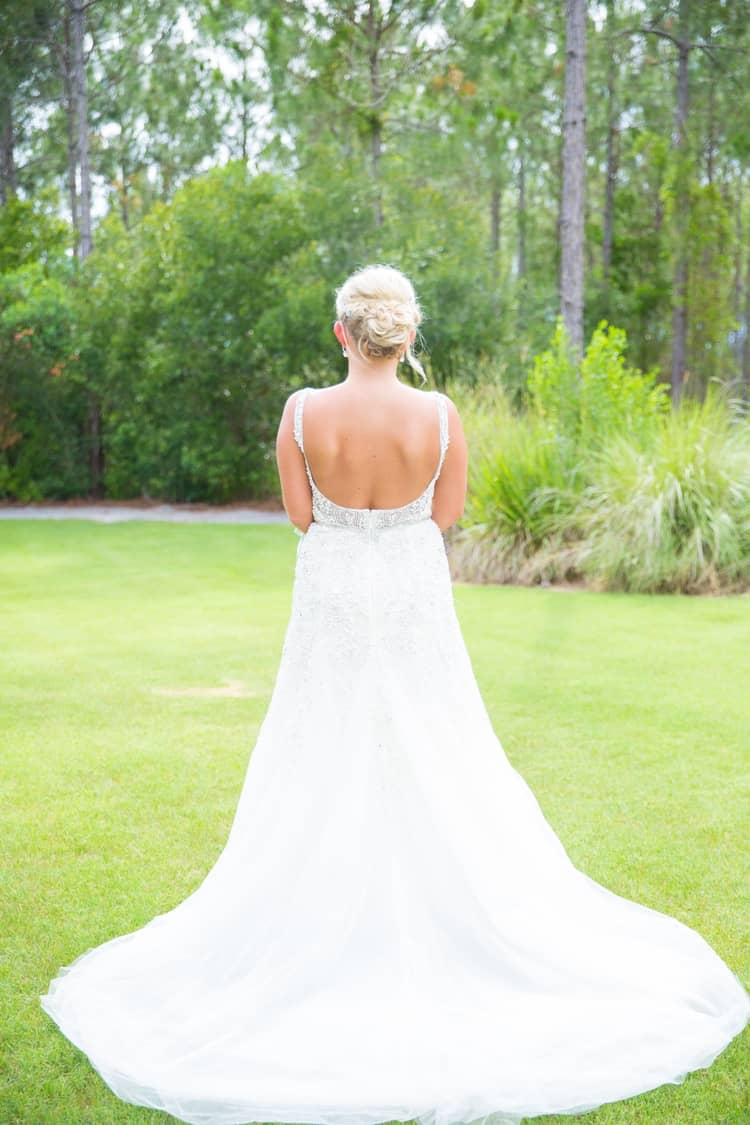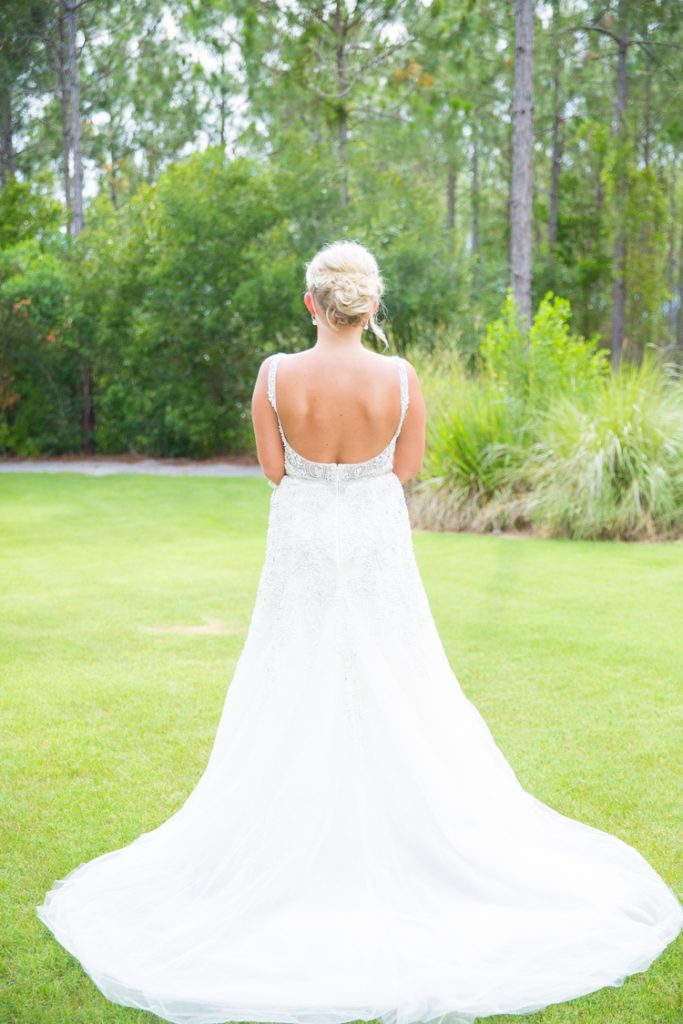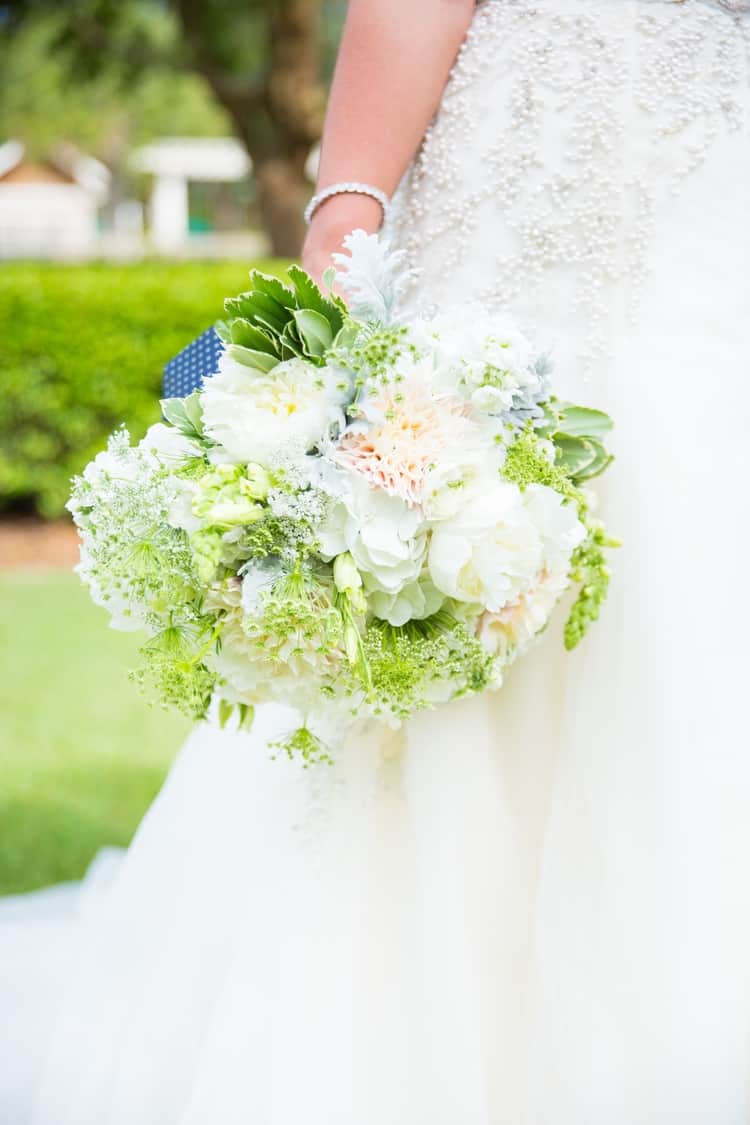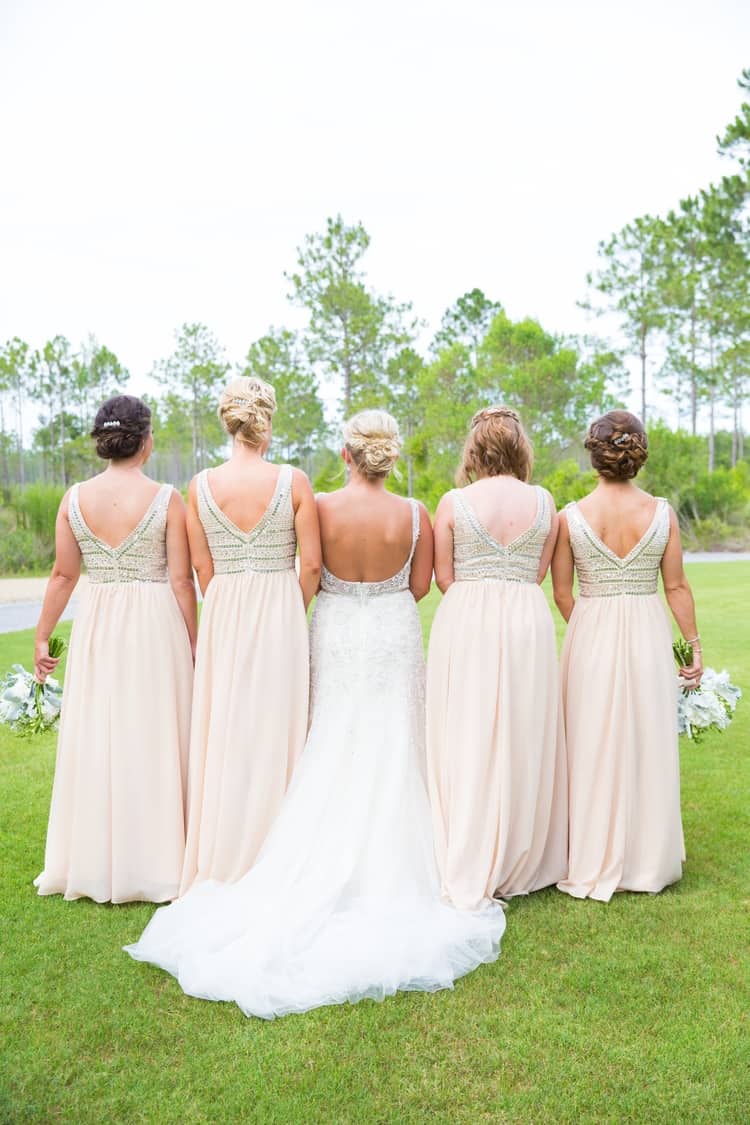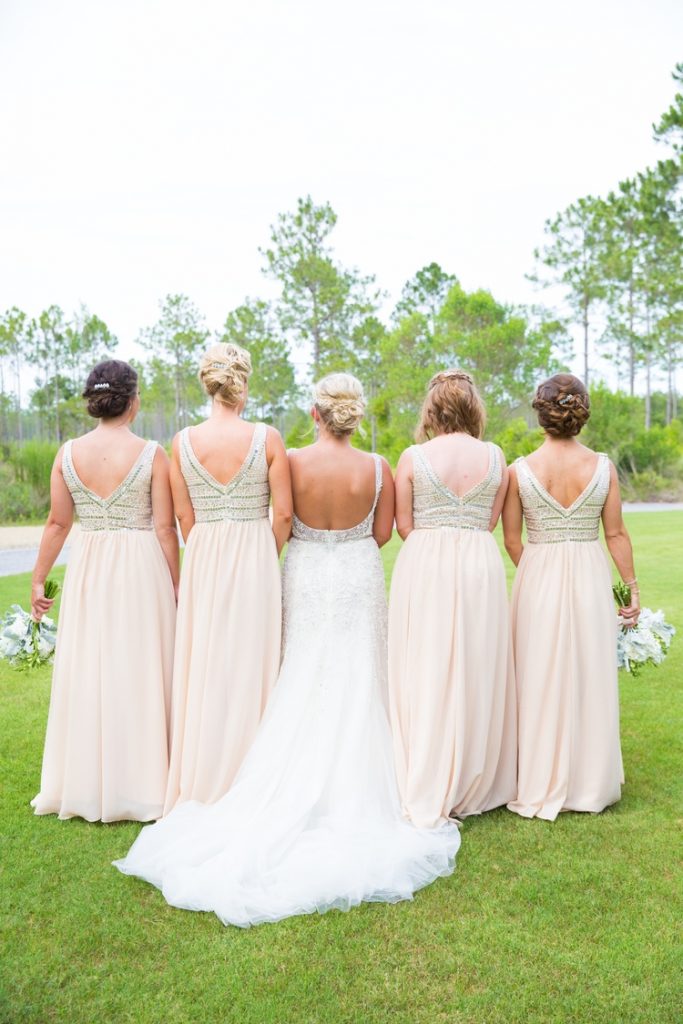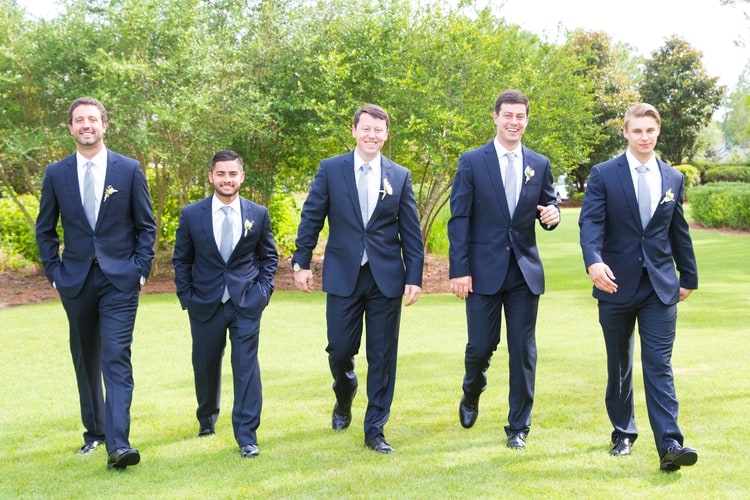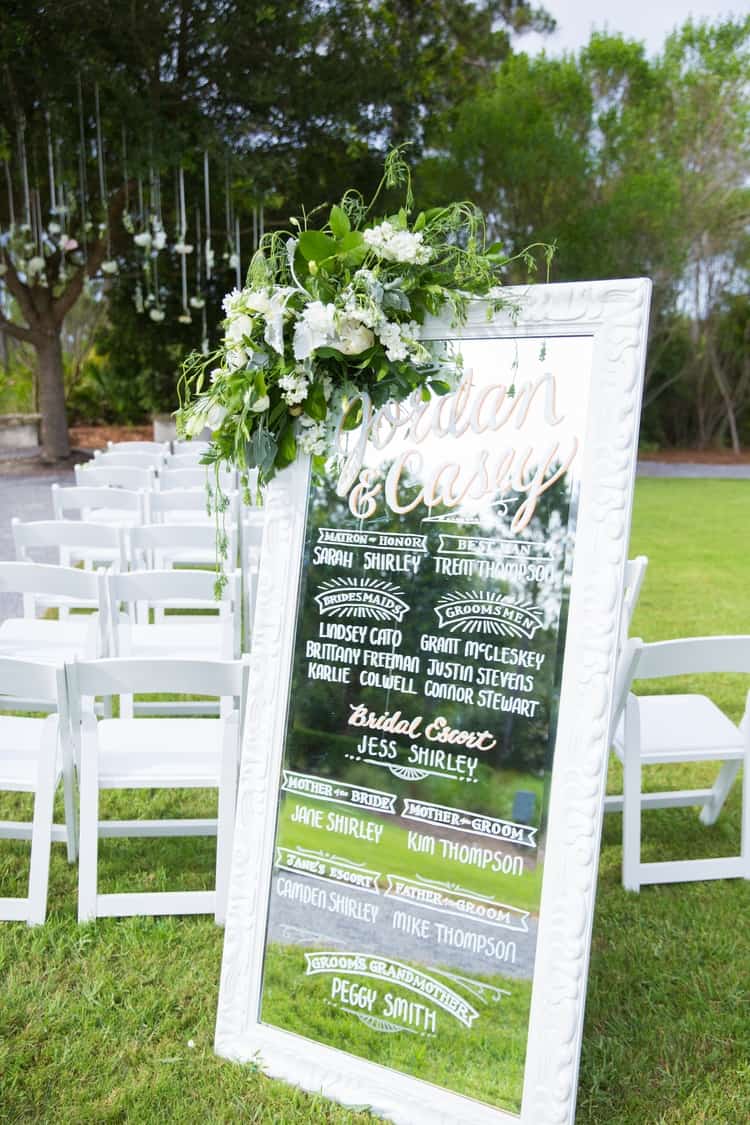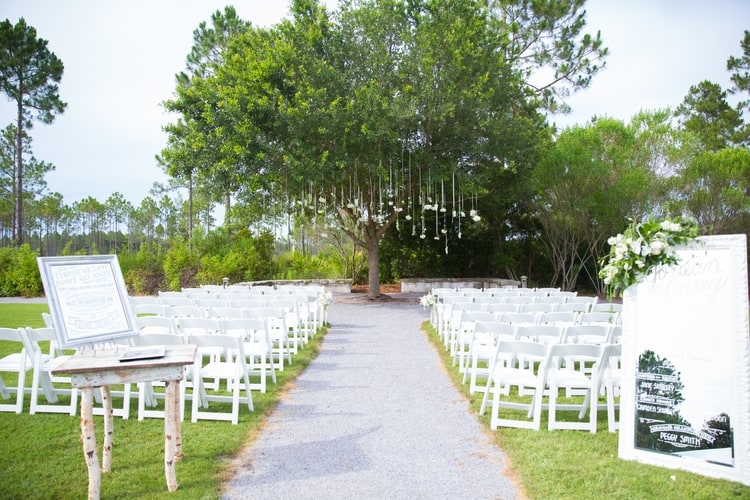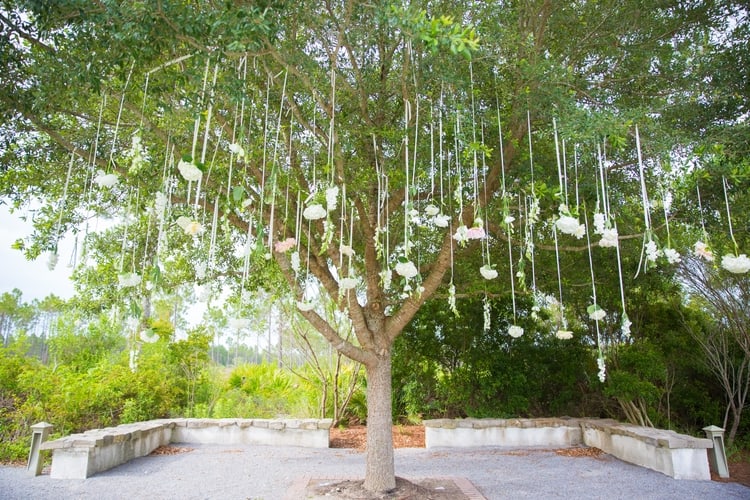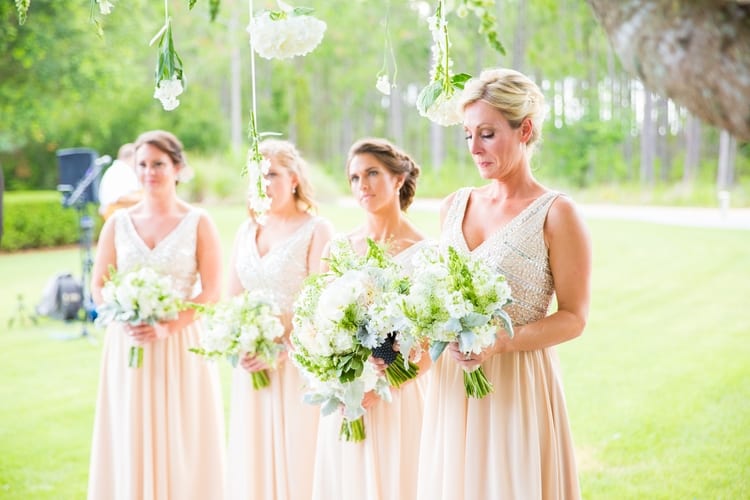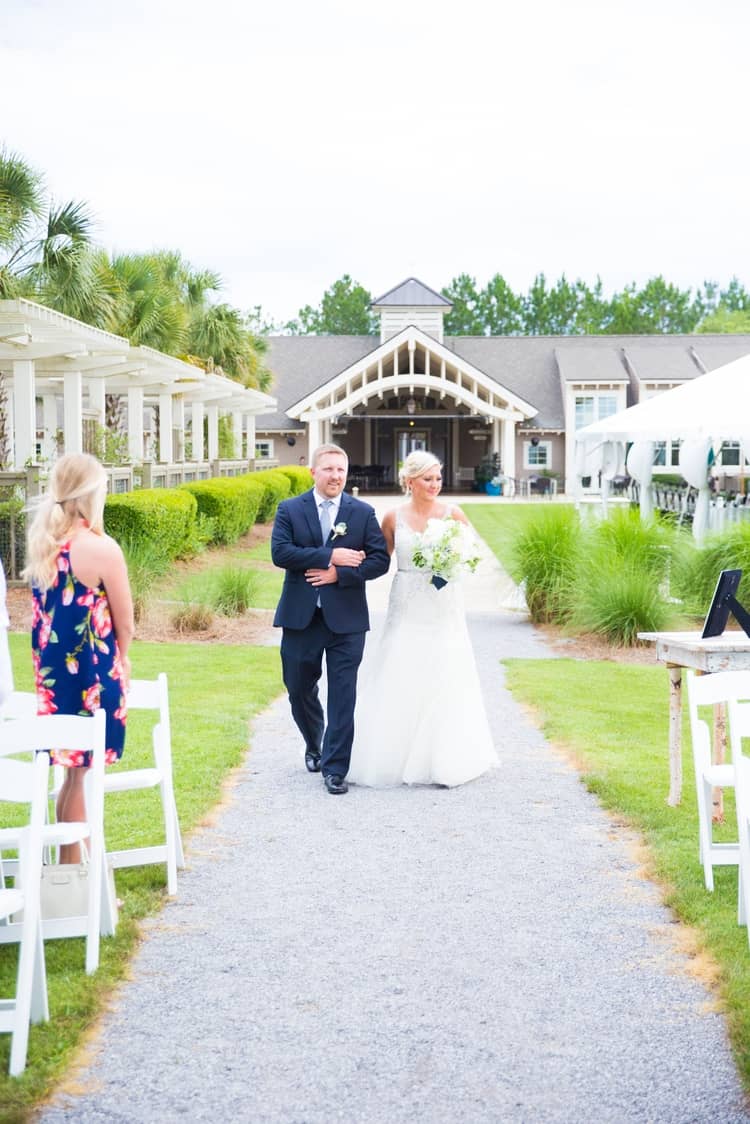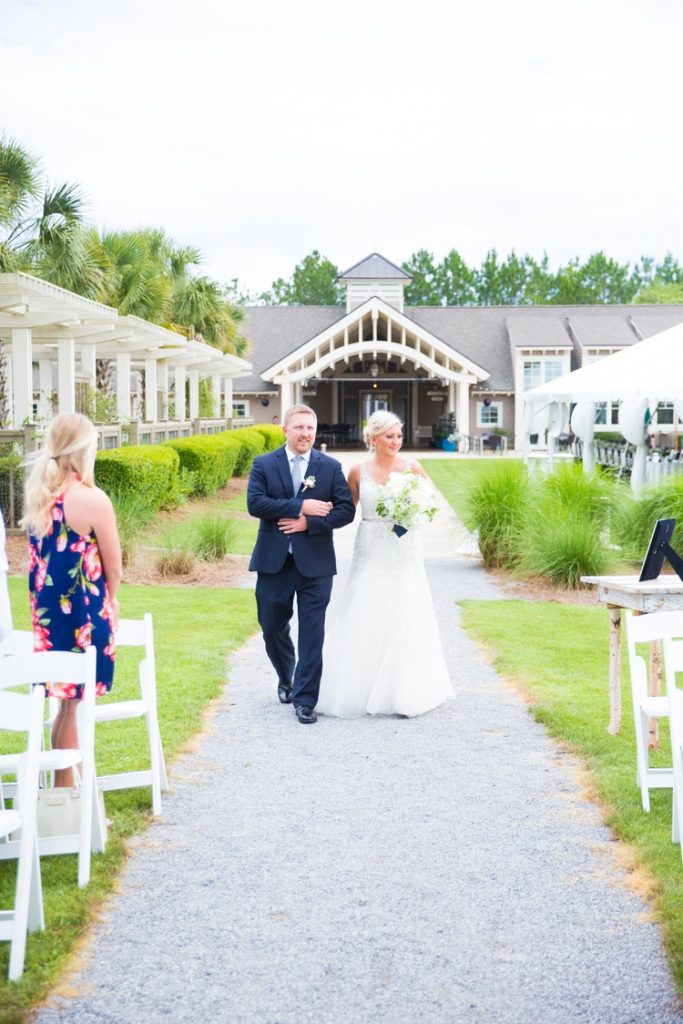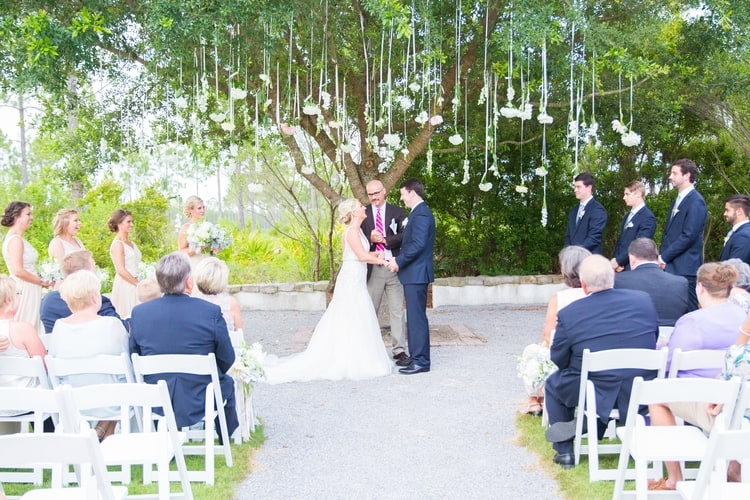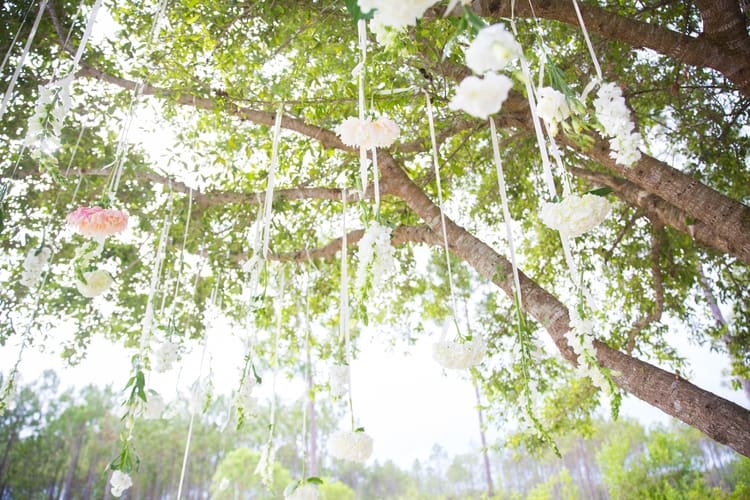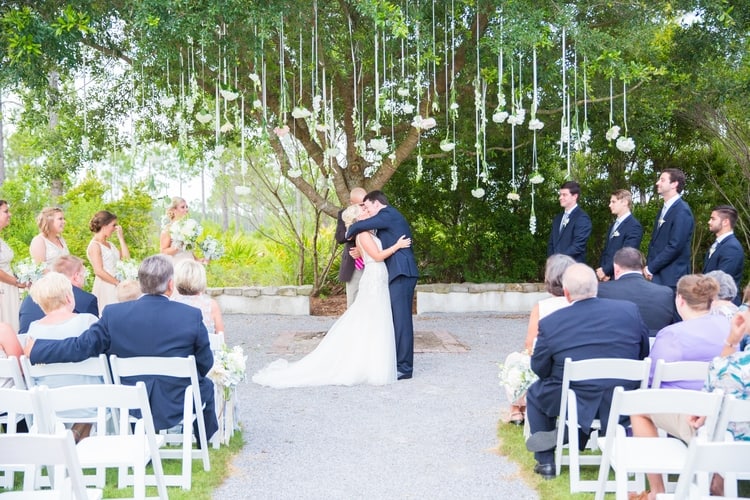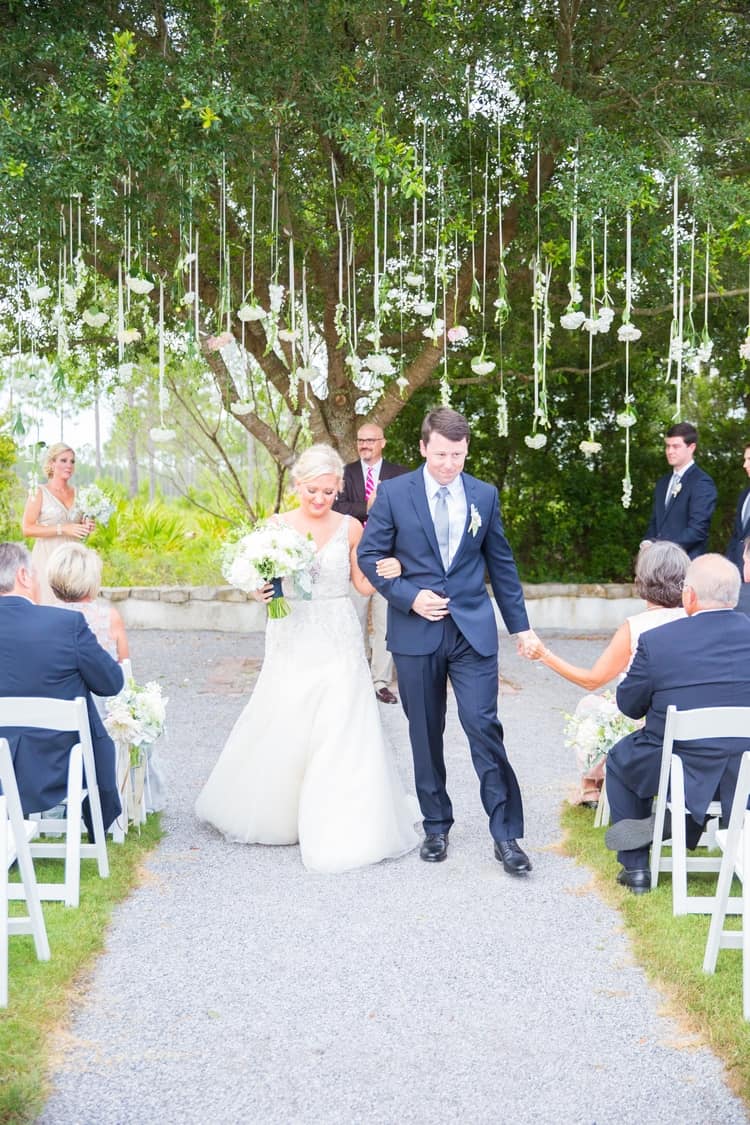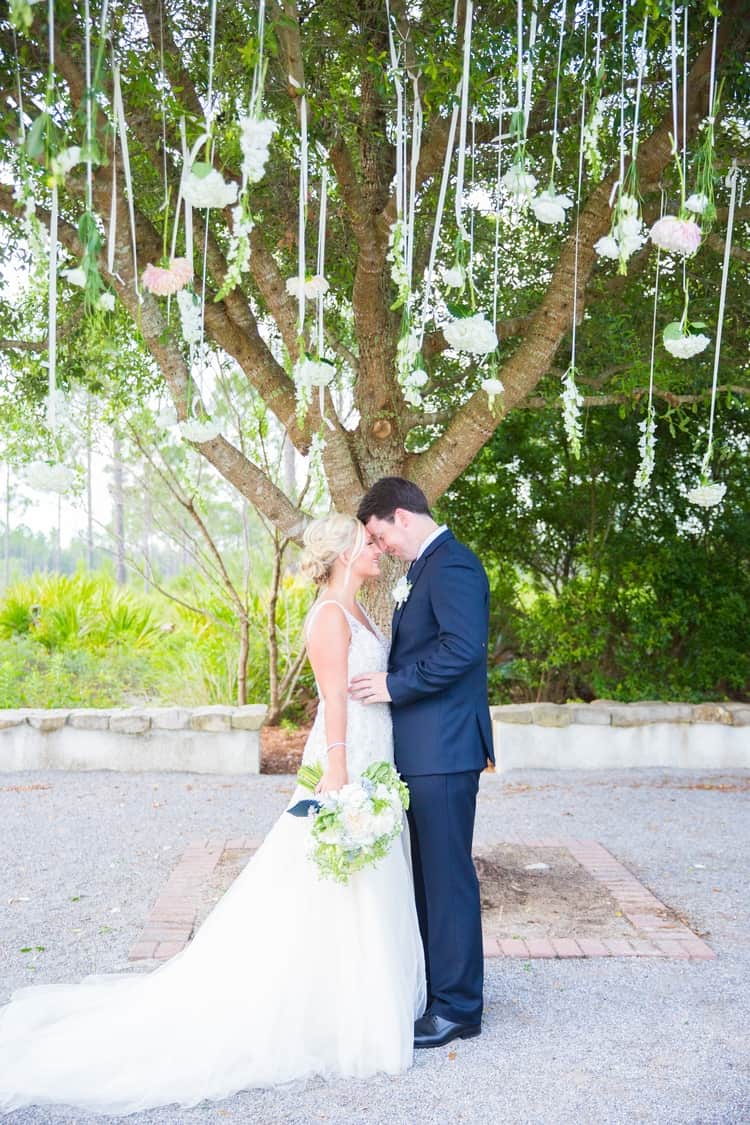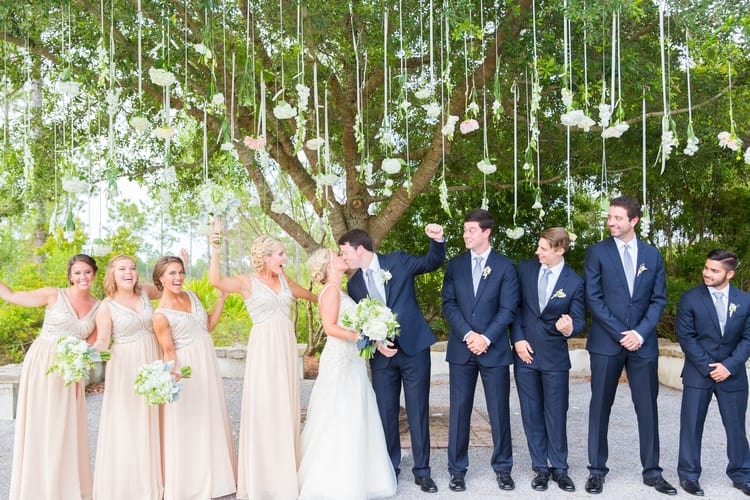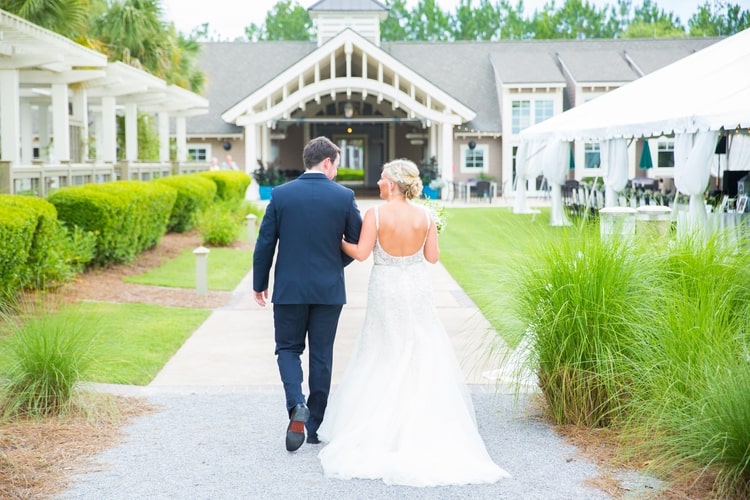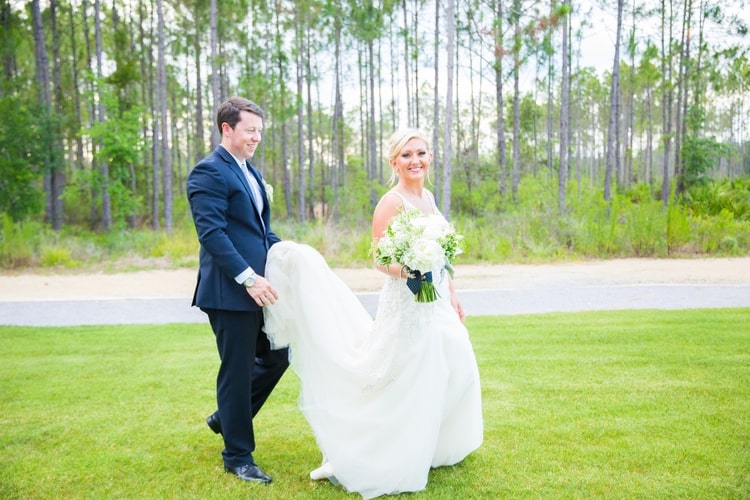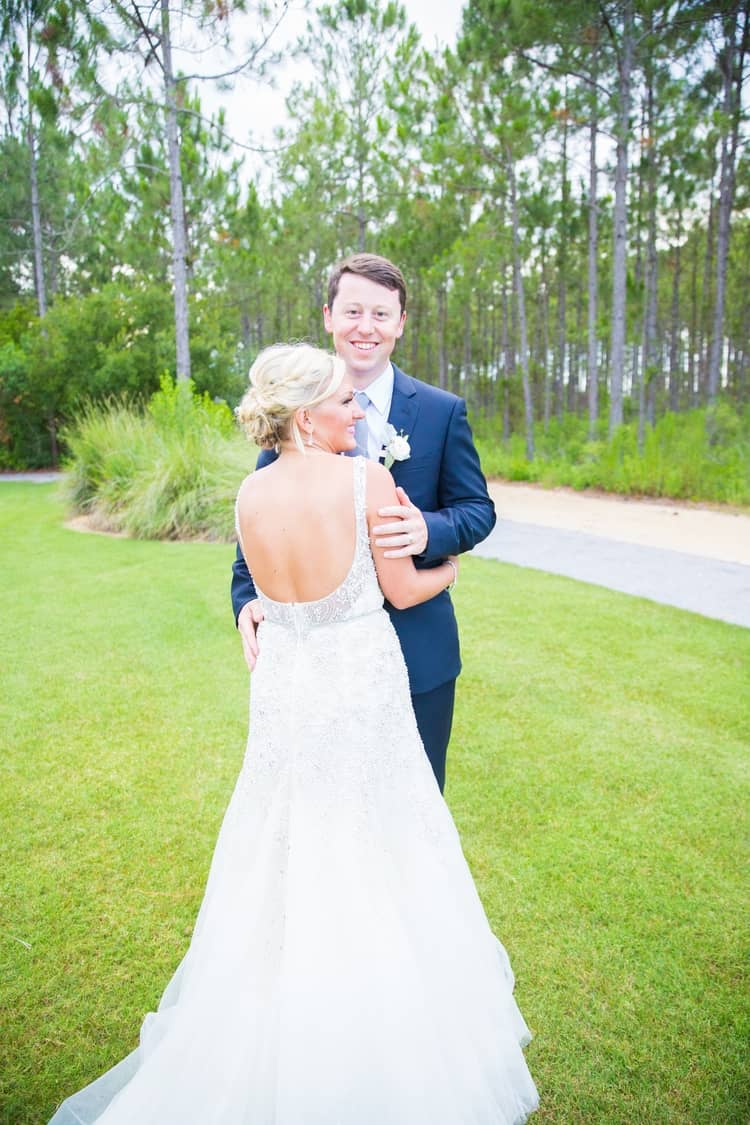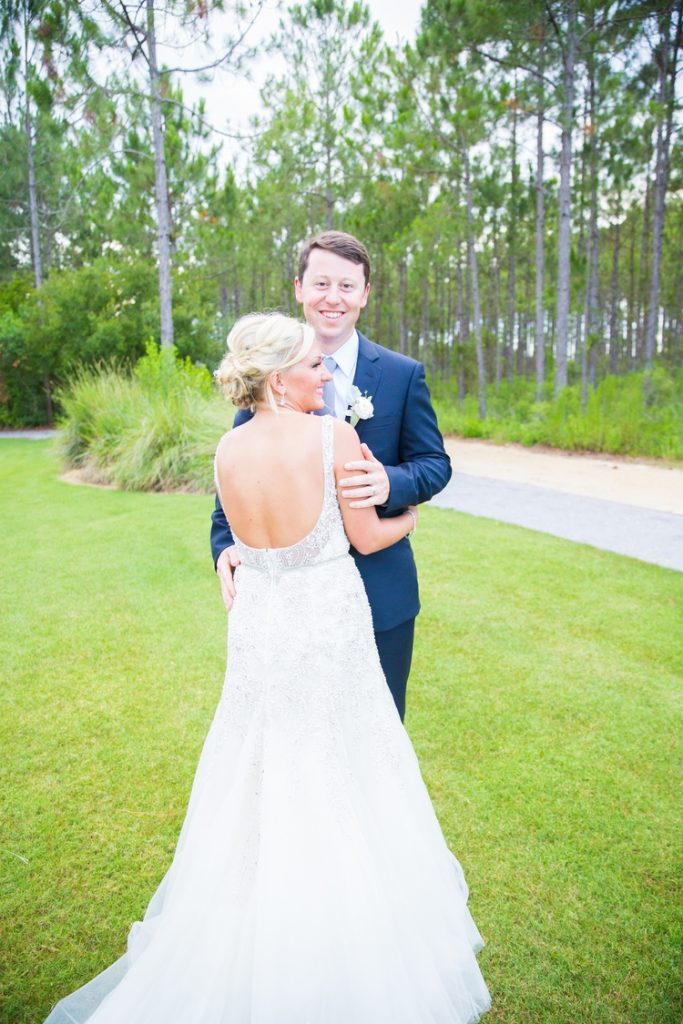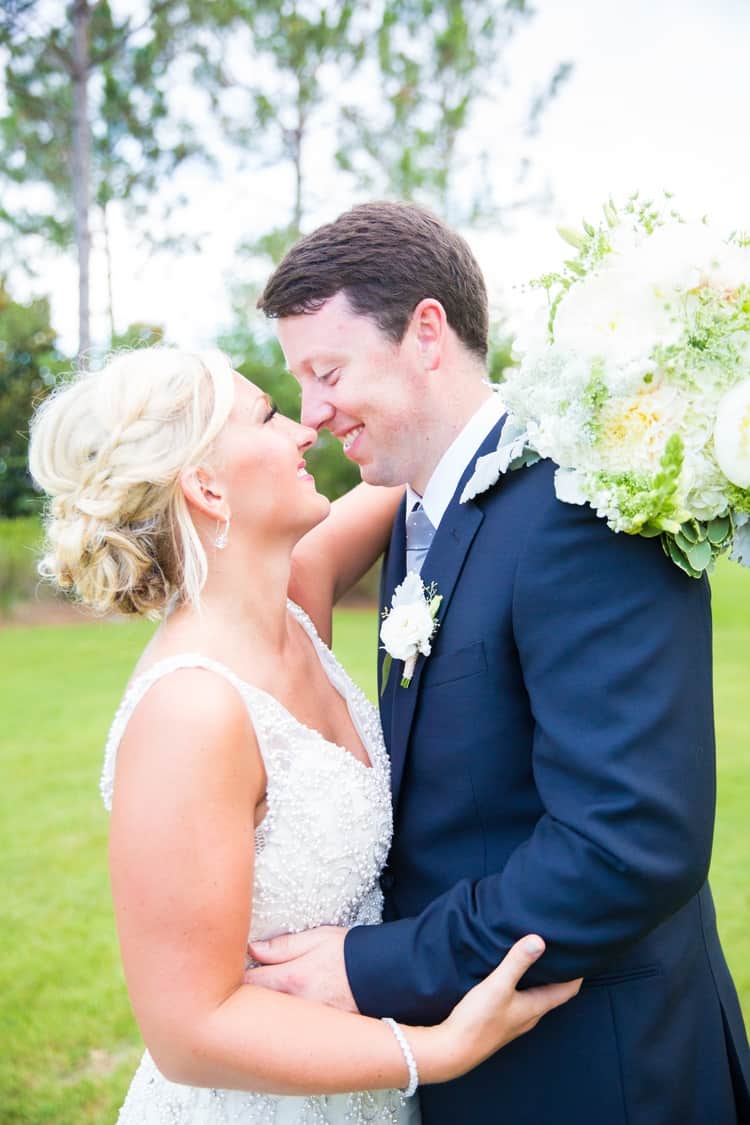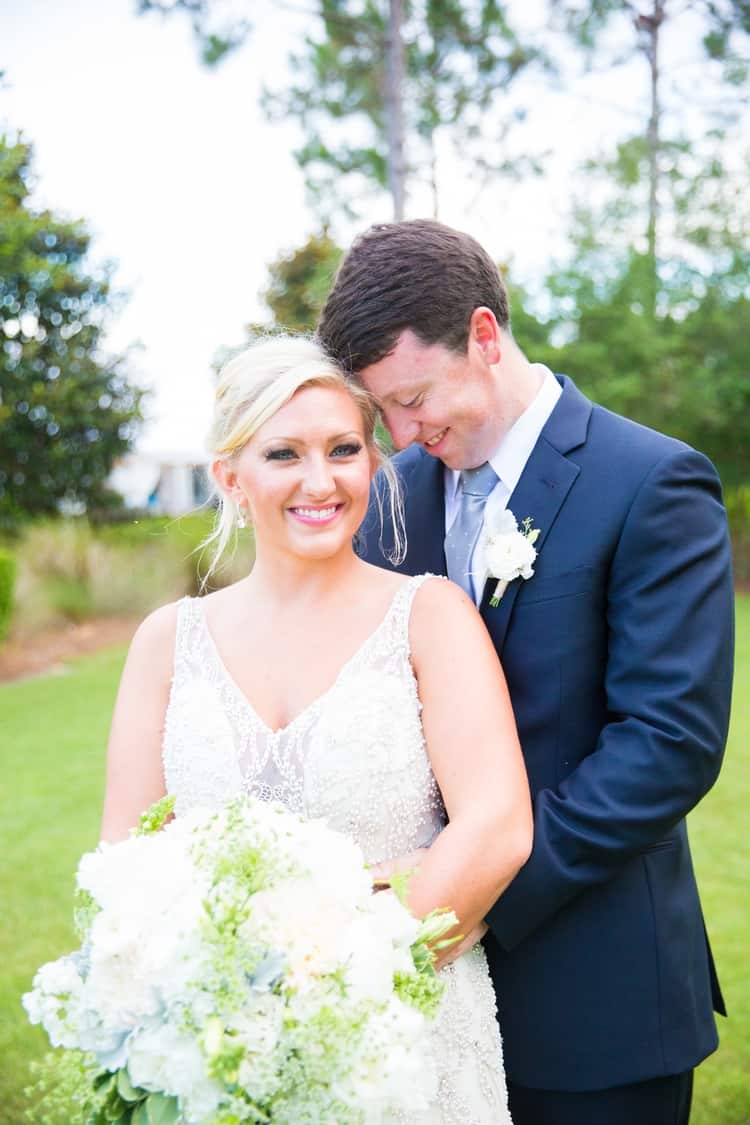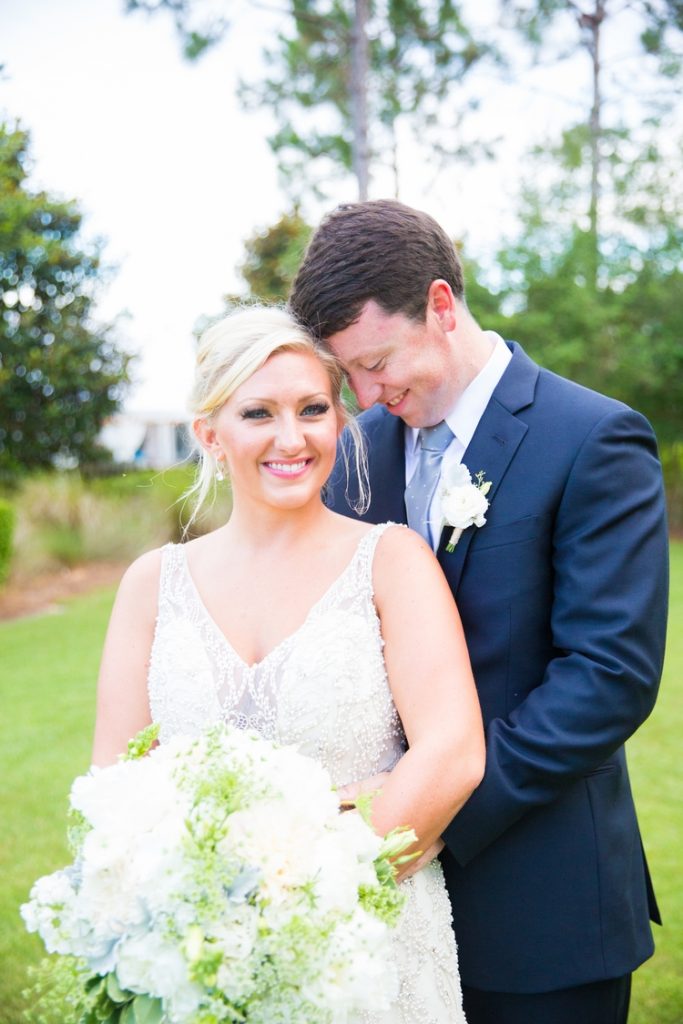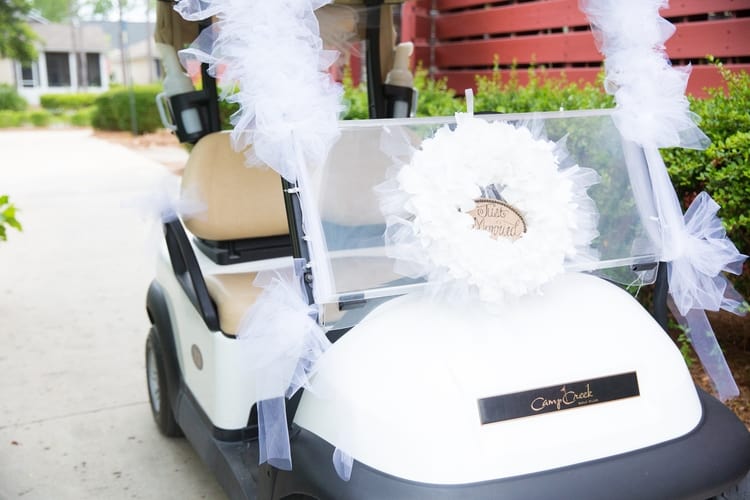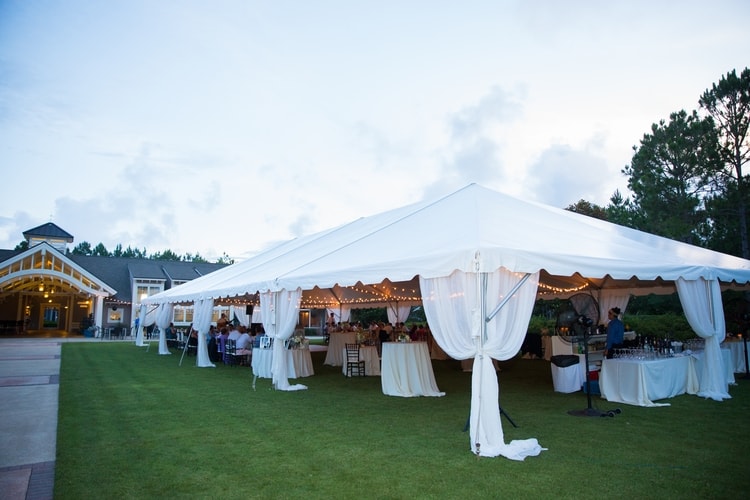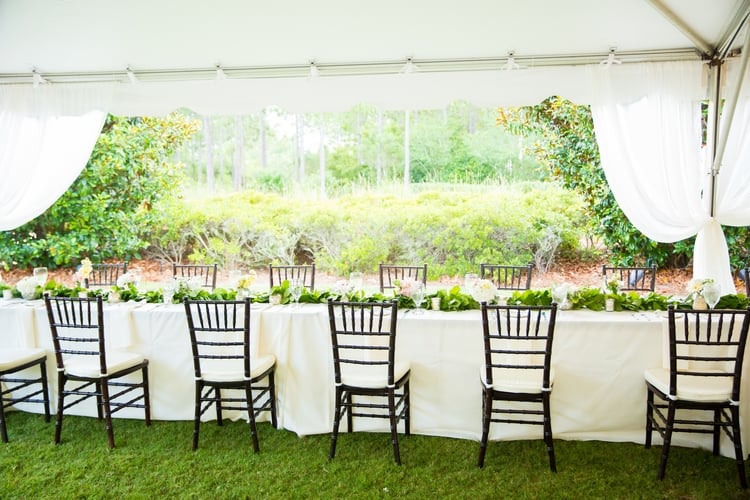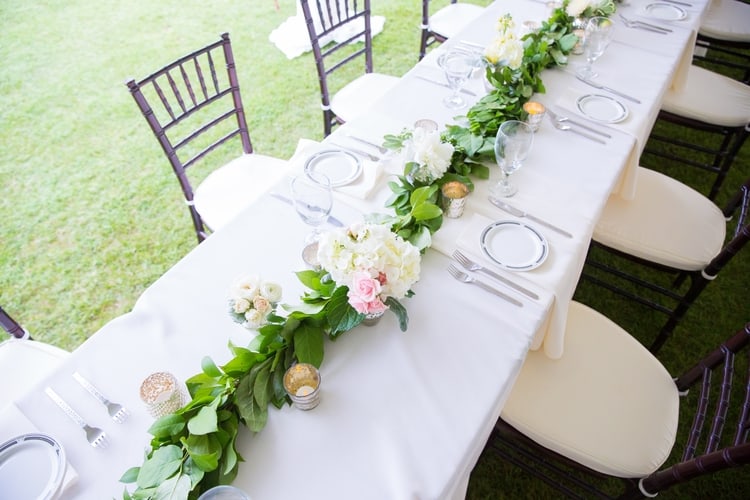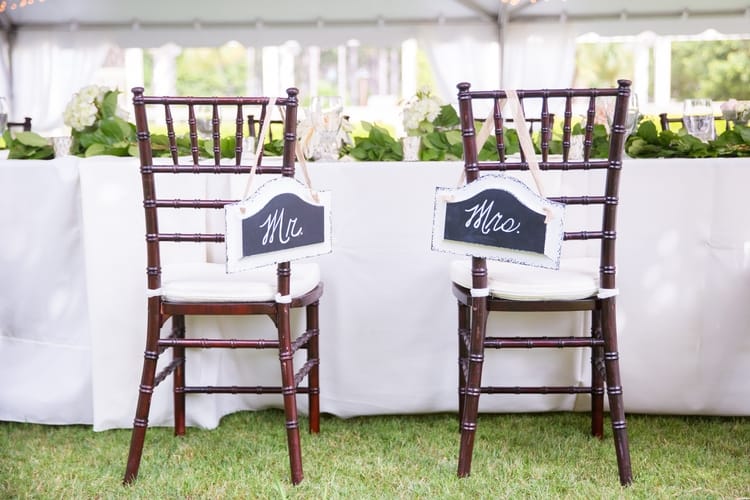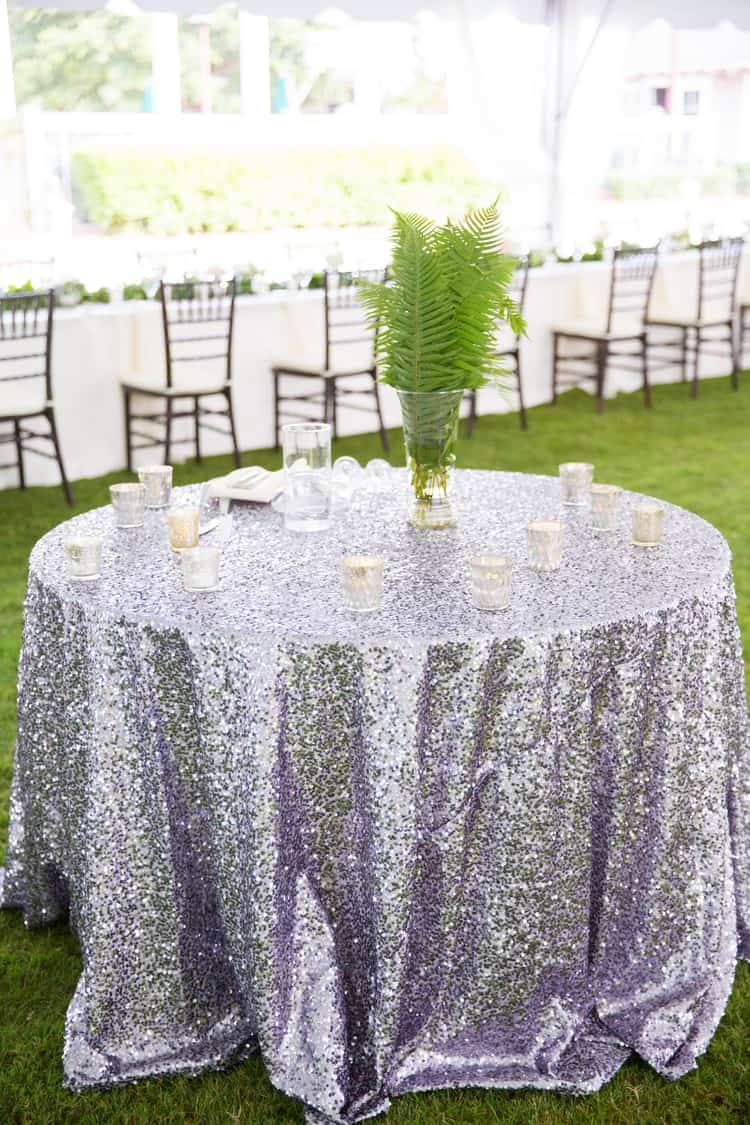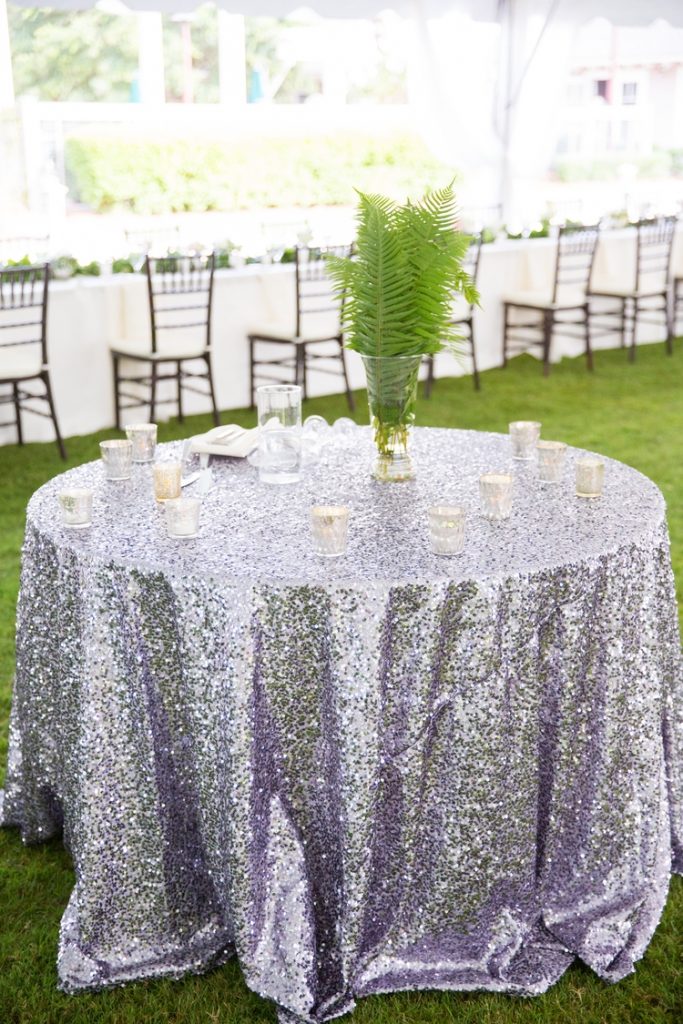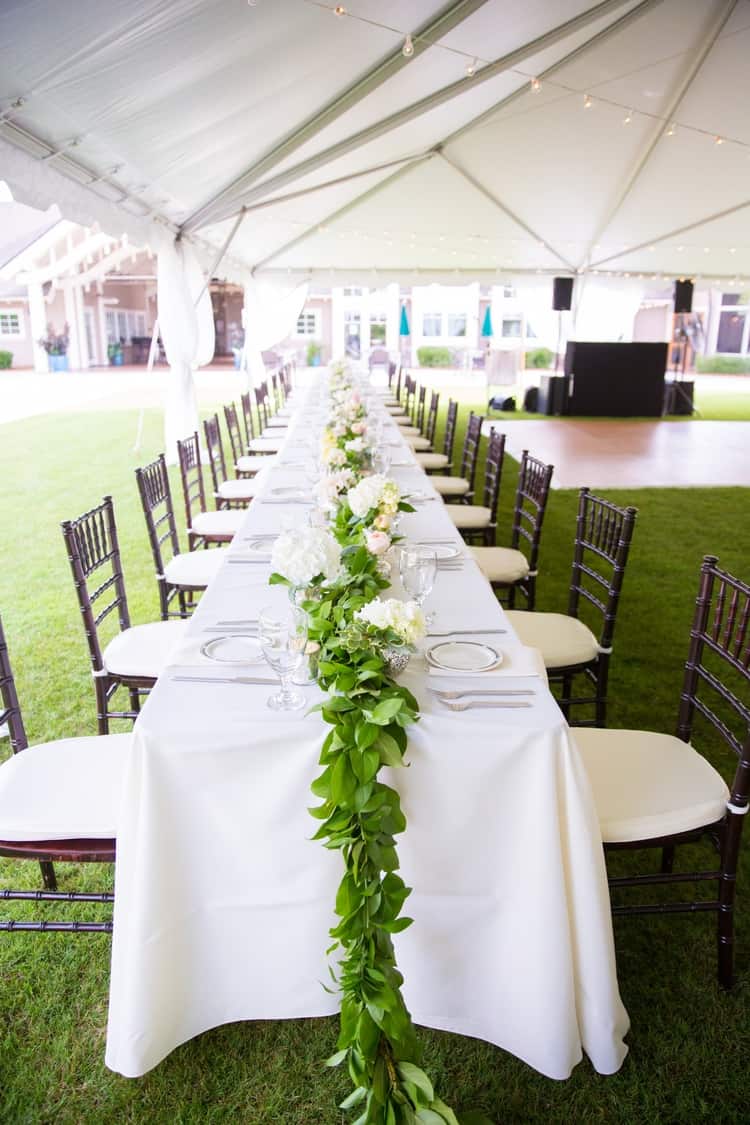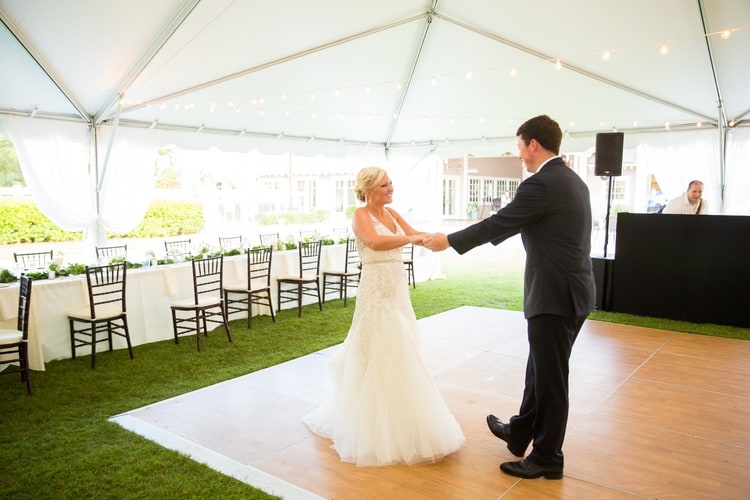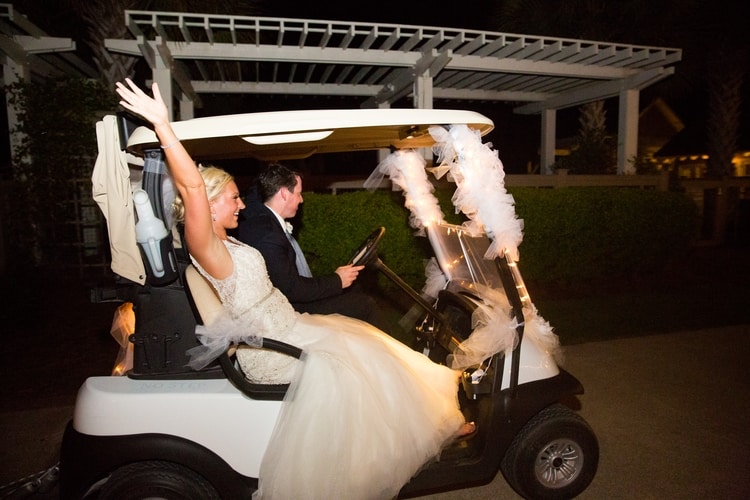 Vendors:
Photographer: Sydney Bruton Photography
Cake Designer: Bake My Day
Floral Designer: Bella Flora 30A Weddings
DJ: Kyle LaMonica
Wedding Venue: Watersound Origins