Getting both Canadian and Australian family members to a wedding seems pretty tricky, but choosing gorgeous Playa Del Carmen as their wedding destination proved to be a great choice (or incentive) by Emily and Clay to bring the family together. These college sweethearts tied the knot in a boho-oh-so-chic ceremony right on the beach at the Grand Coral Beach Club.
With so many sweet moments caught on camera by the folks at Fun In the Sun Weddings, it's evident these two enjoyed every minute of their carefully planned wedding. Putting their time, effort and love into each detail proved to be worth their while… Did you know most of the wooden signs were designed and created by Emily, Clay and their friends? Impressive, yes… but also just so lovely and unique to their wedding day.
Don't even get me started on the donut bar; I just started a low-carb diet and these photos about killed me… So I'll focus on the floral arrangements and succulent-filled bouquet! I'm such a sucker for succulents – there is always a time and place for a cute little succulent to pop in, and this bouquet is proof. I also adore the huge leafy hanging "E" and "C" details and overflowing floral runners down each long communal table.
Weddings are all about cherished memories built among those you hold most dear; so I love that Emily and Clay were able to sneak away for a few minutes to admire their wedding festivities from the beach after sundown… what a beautiful snapshot of the joy and unity they'd created with this event.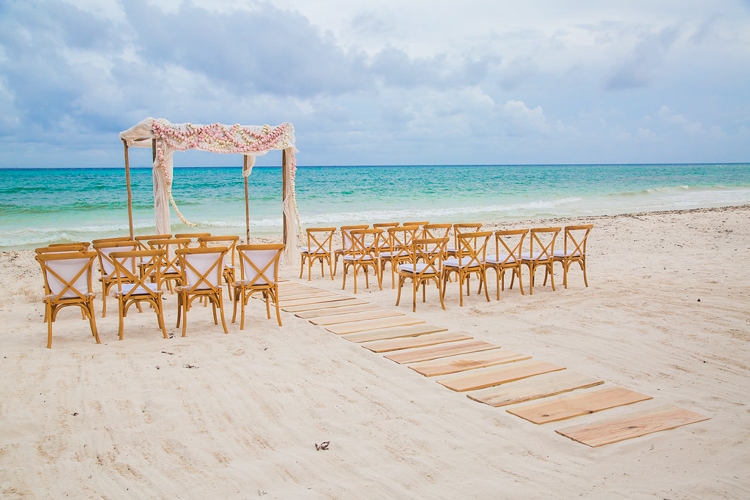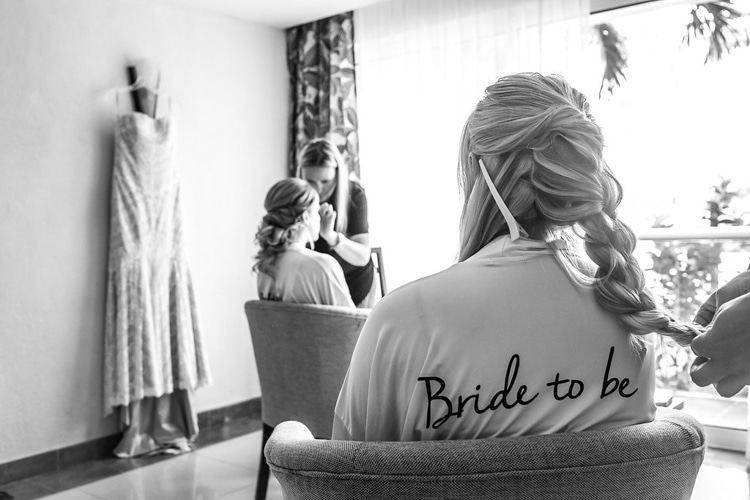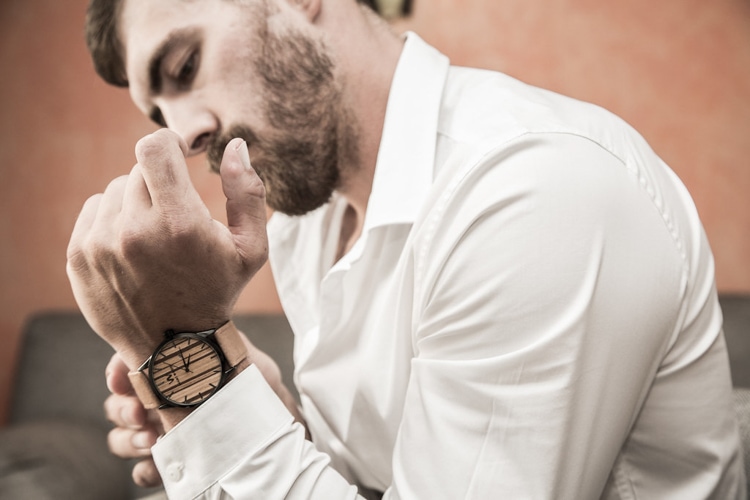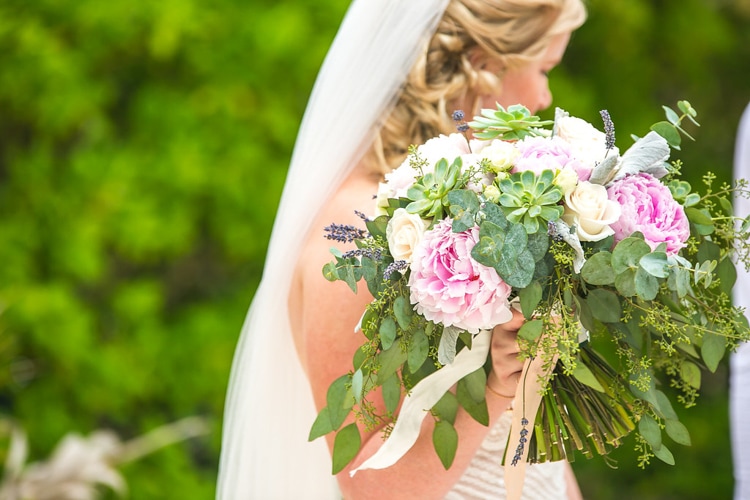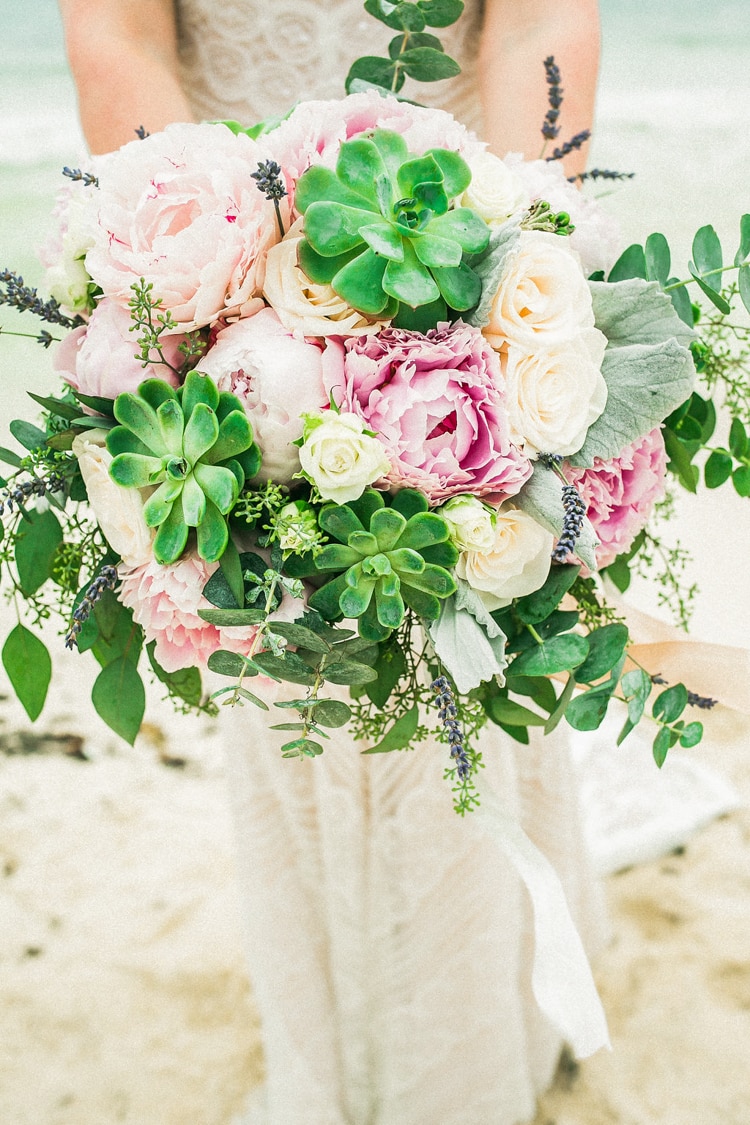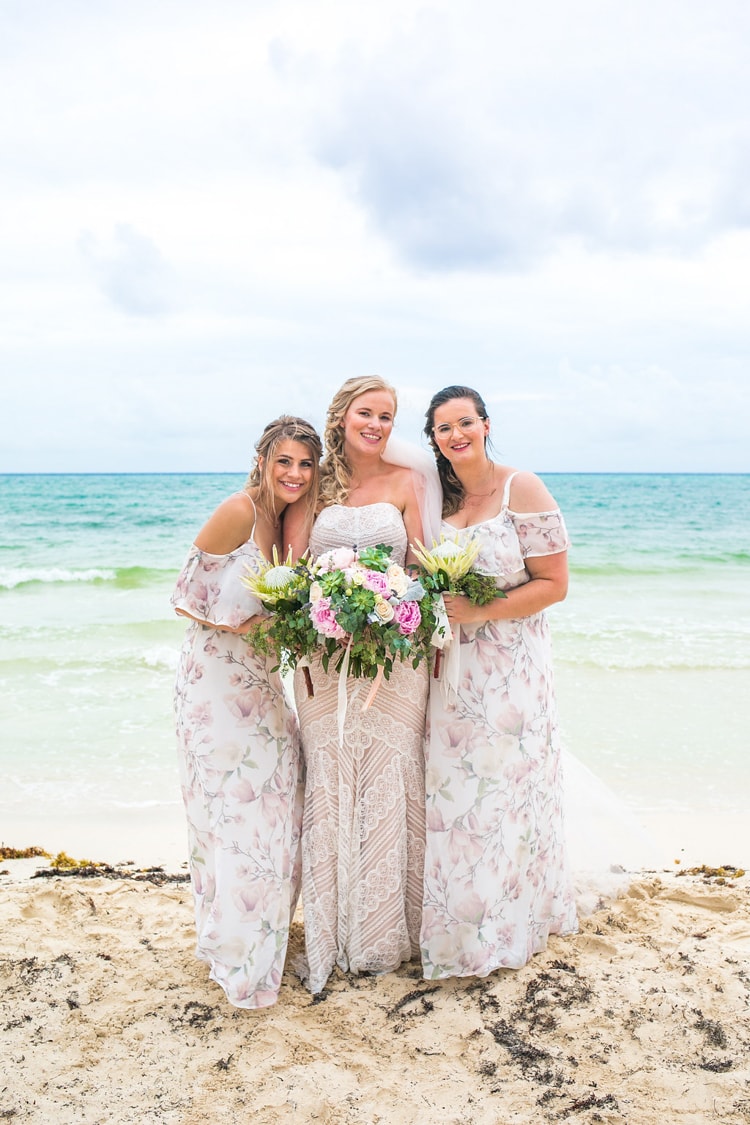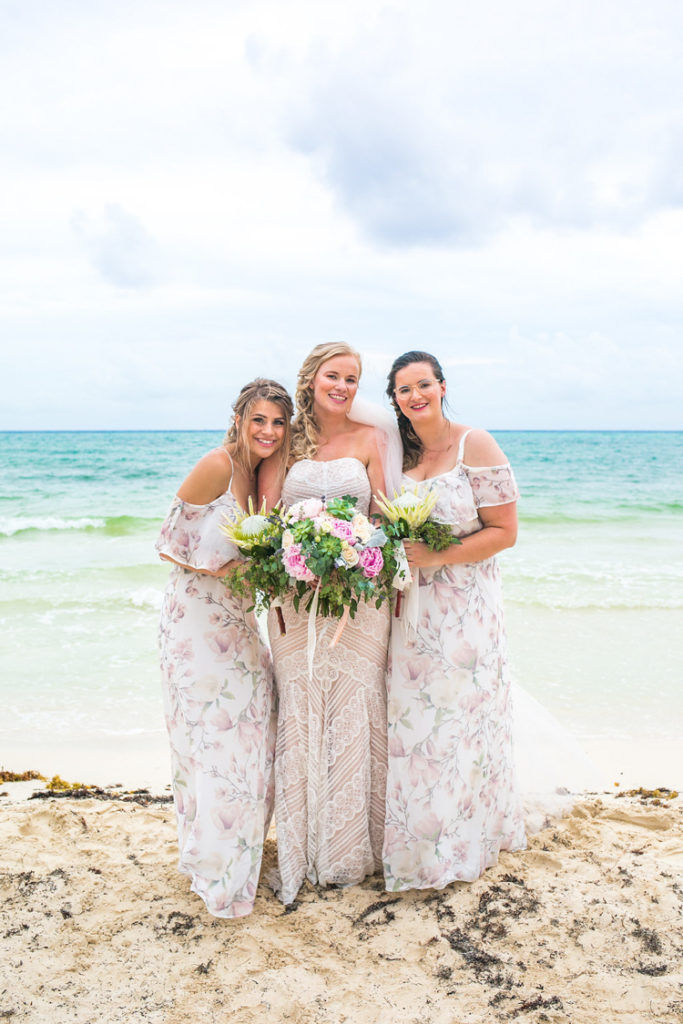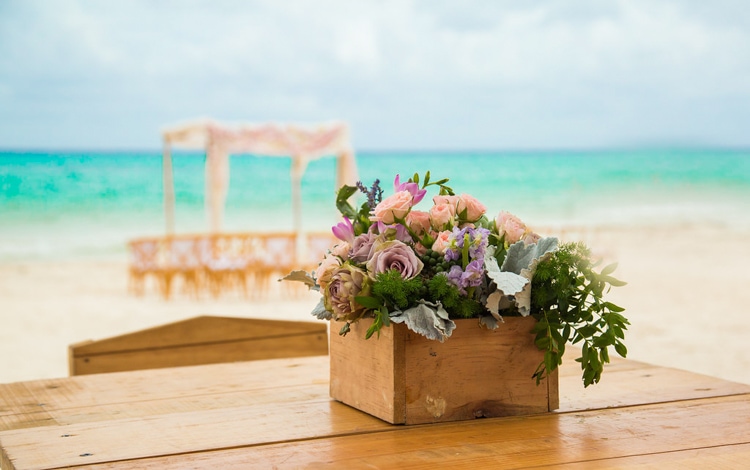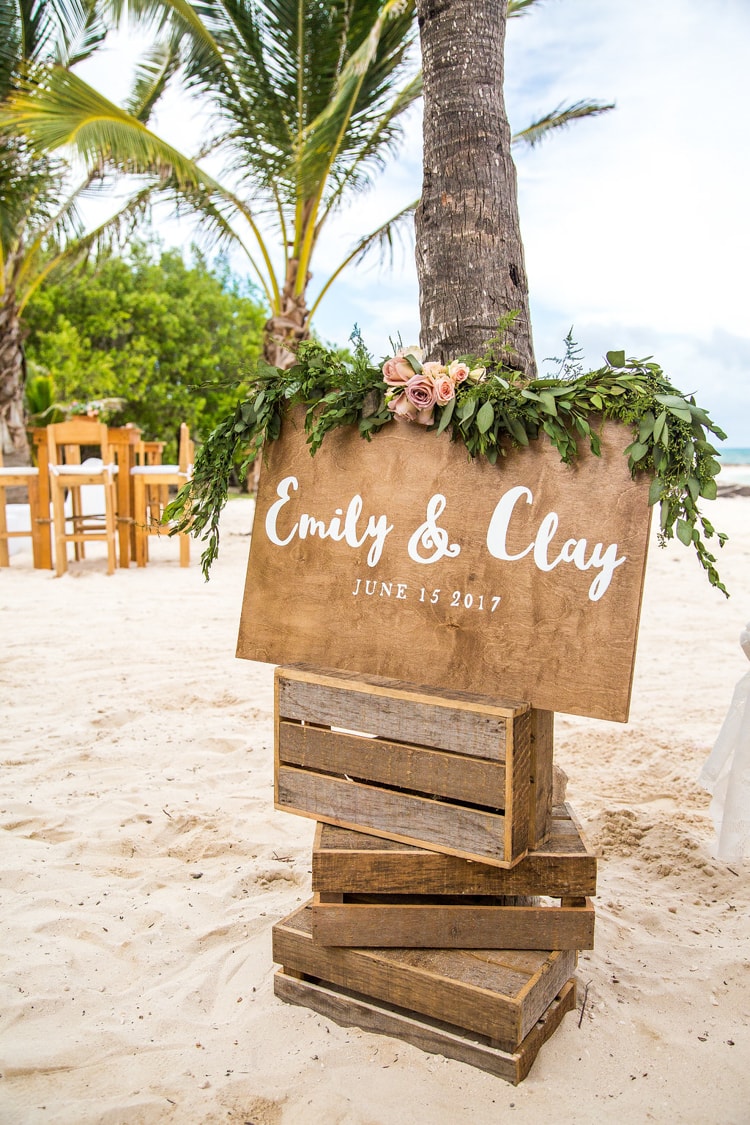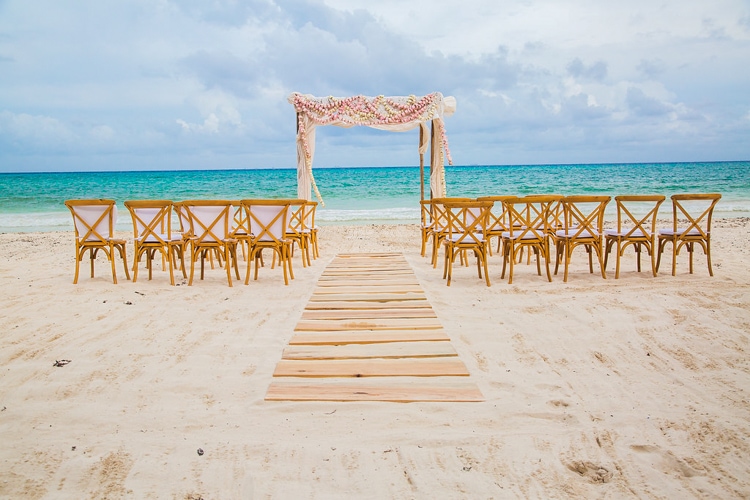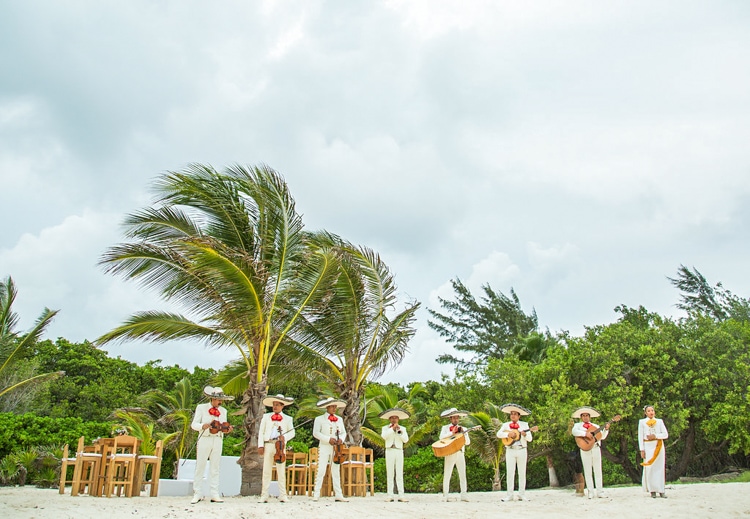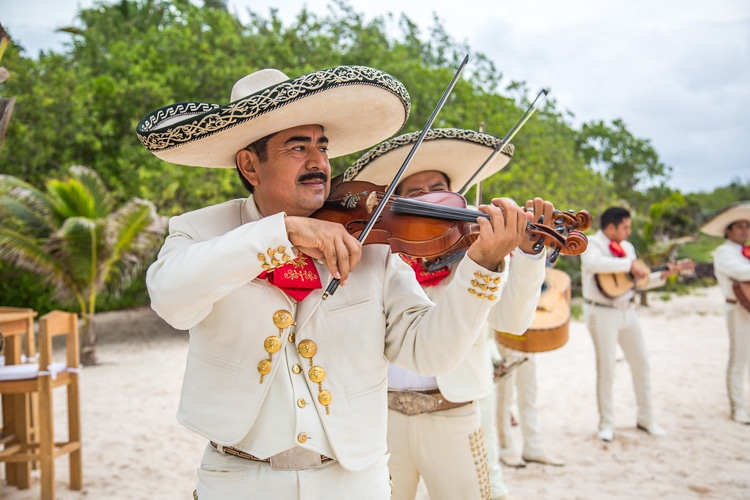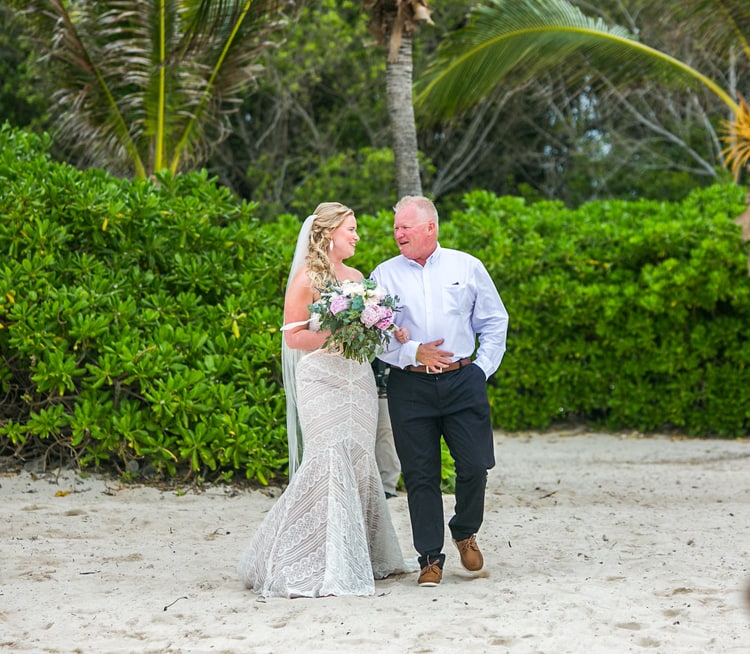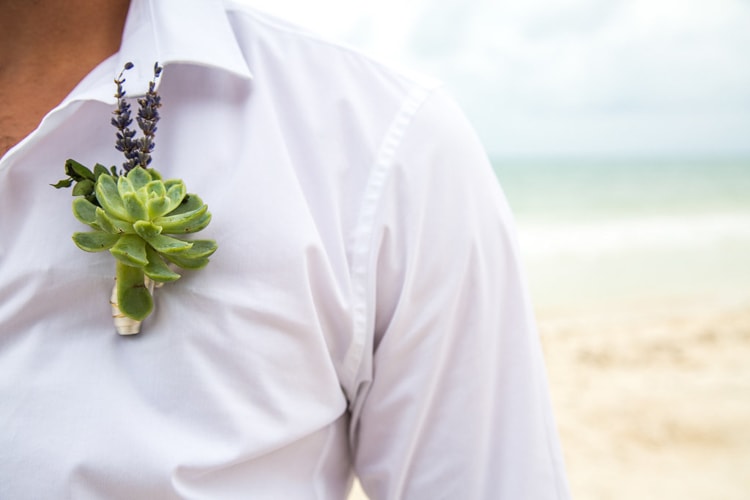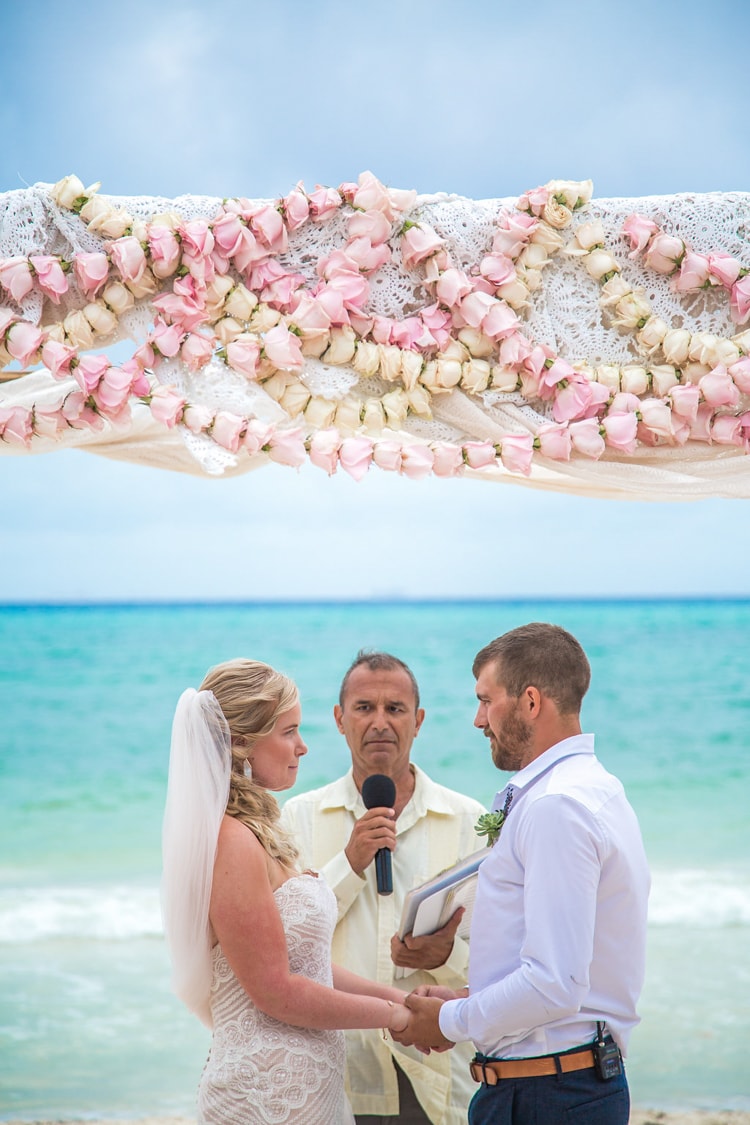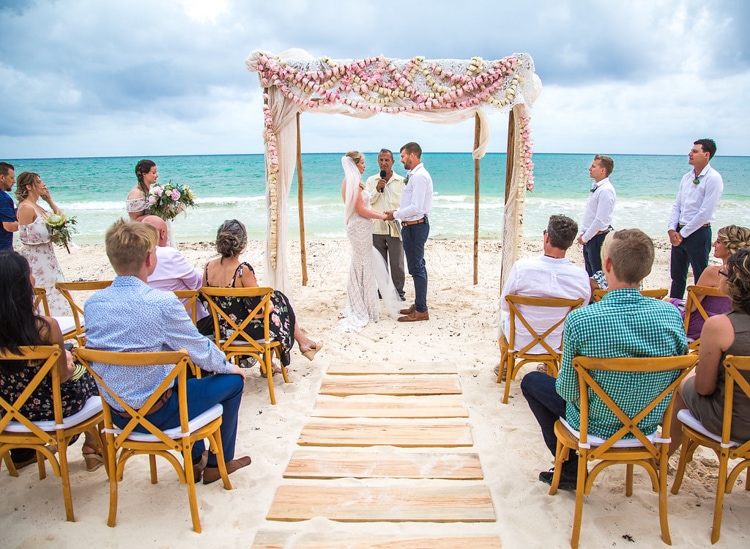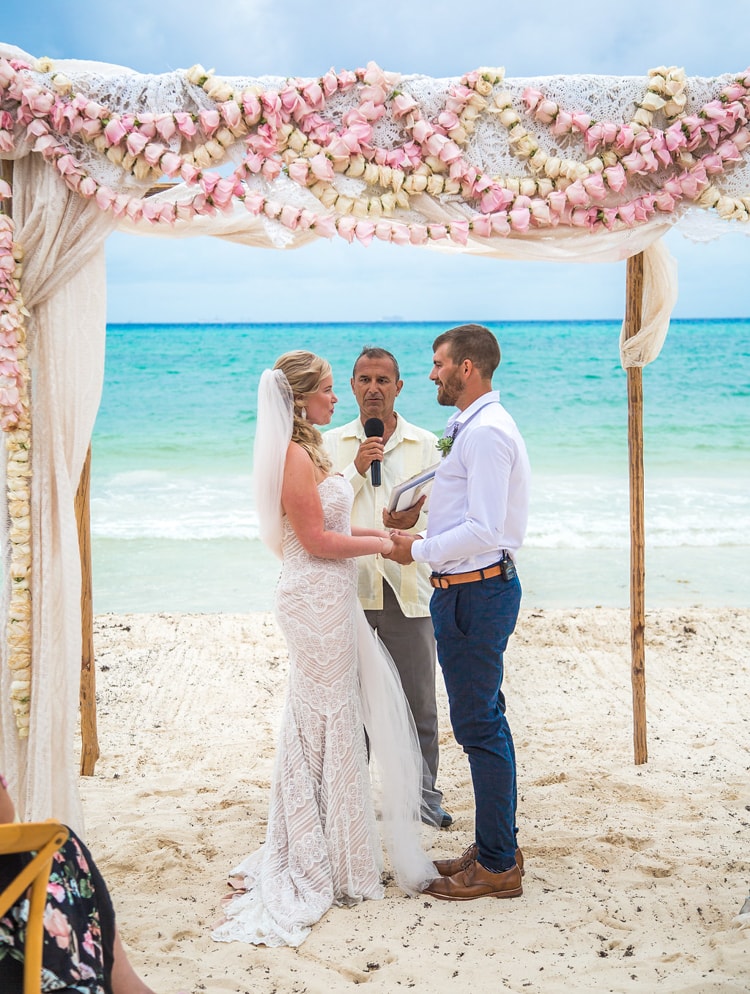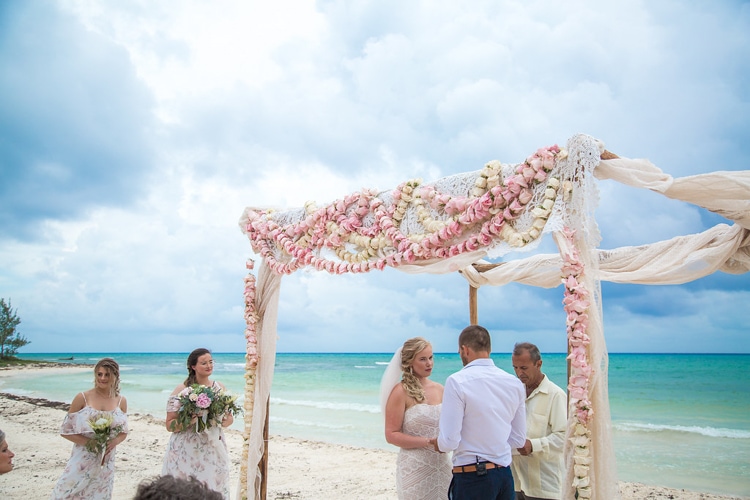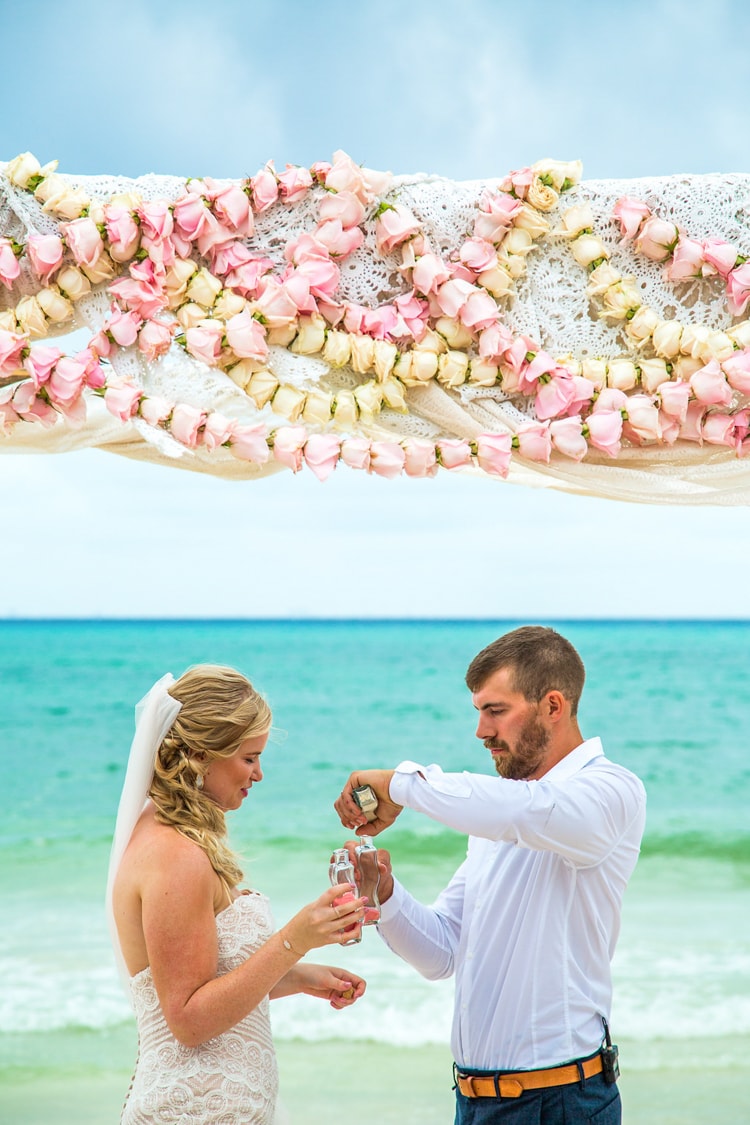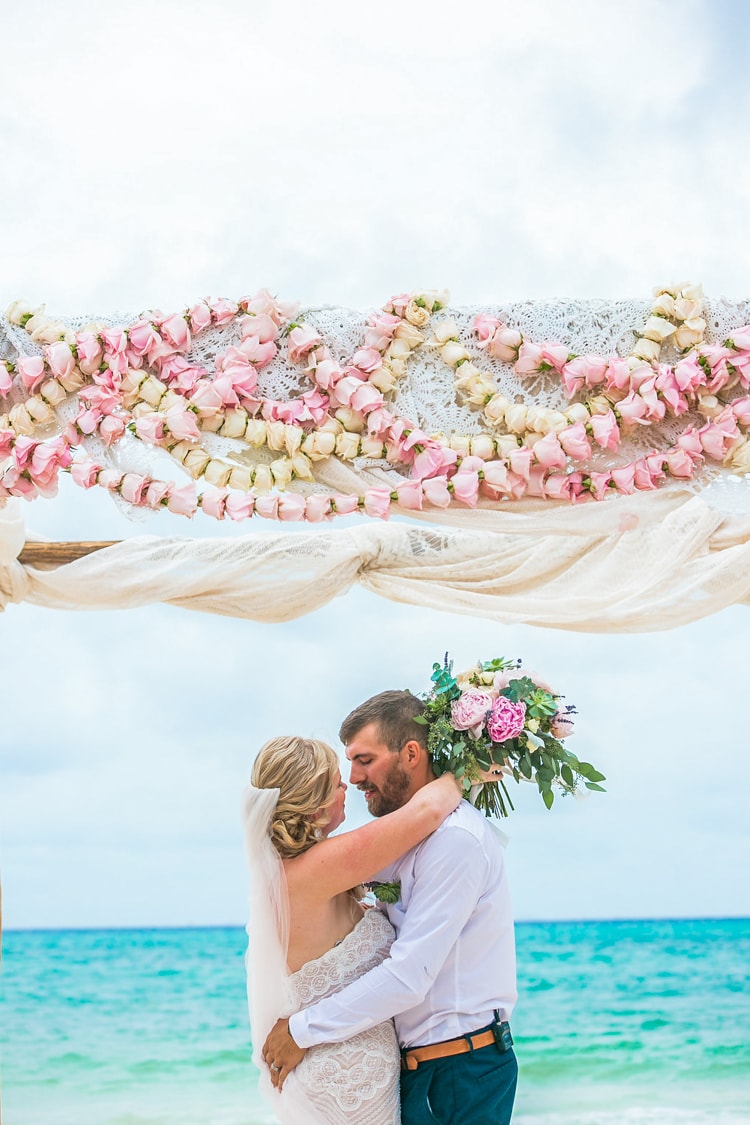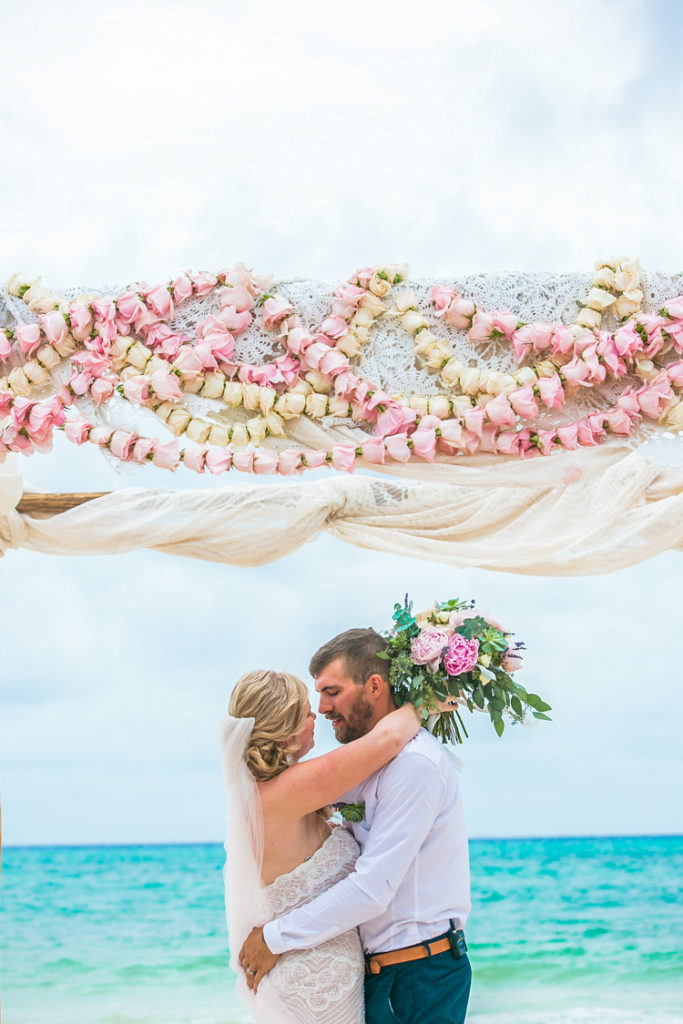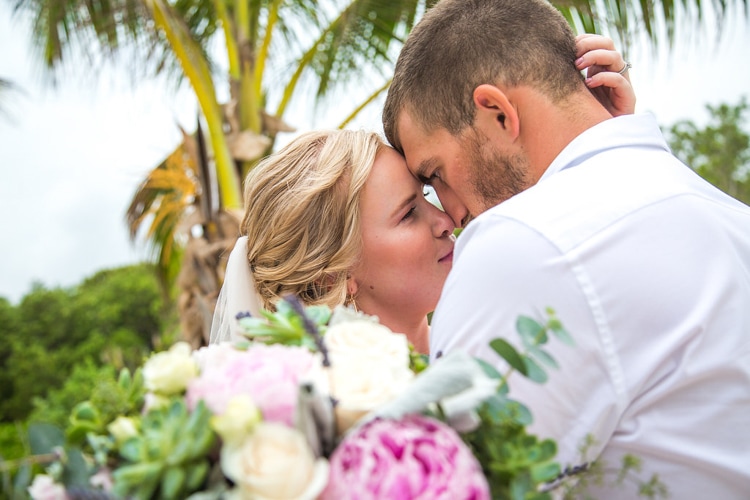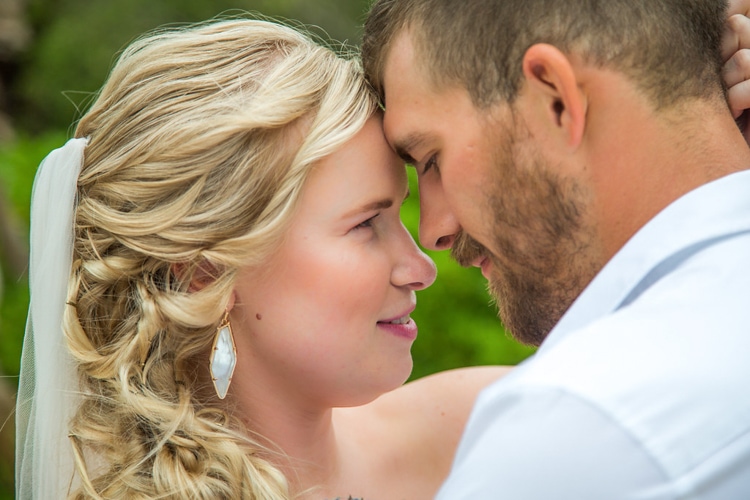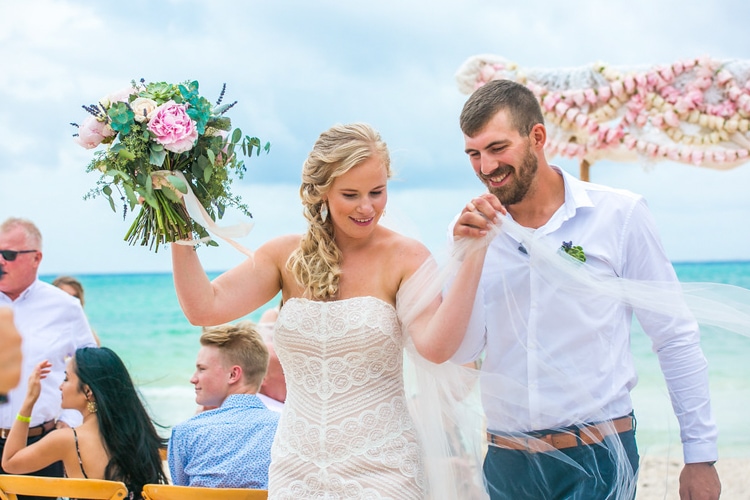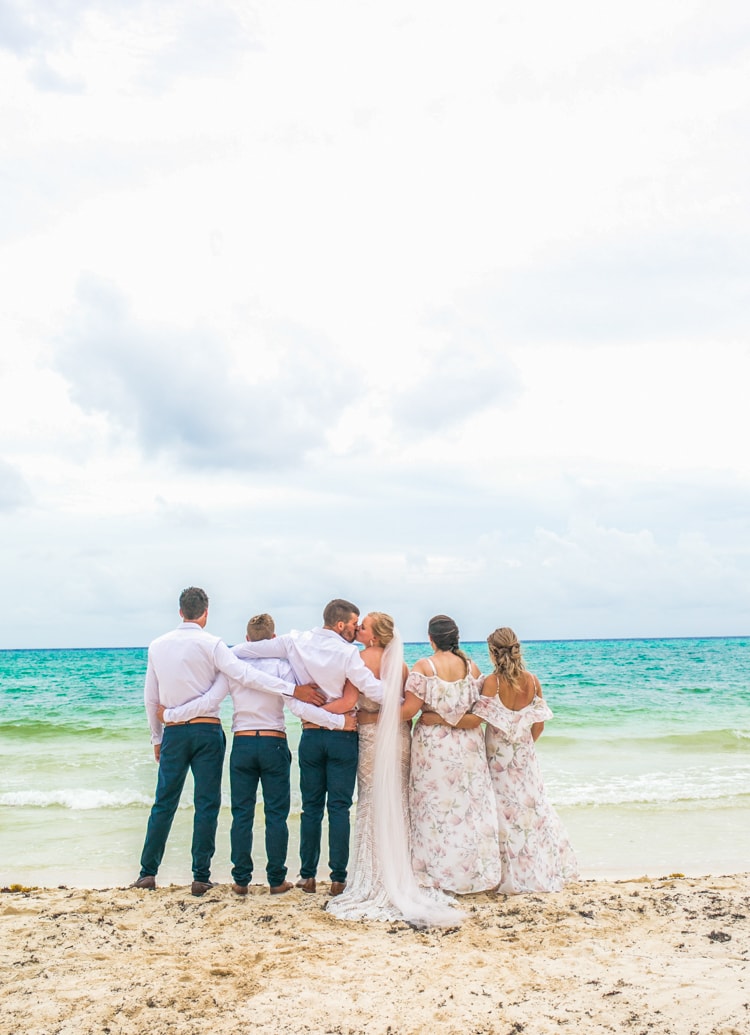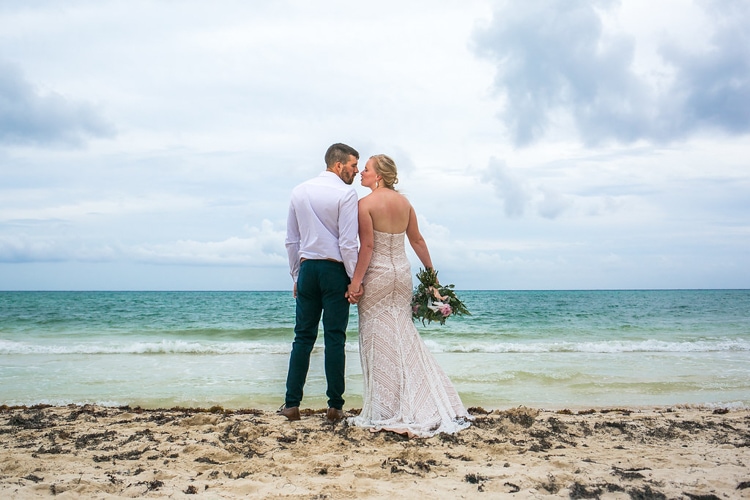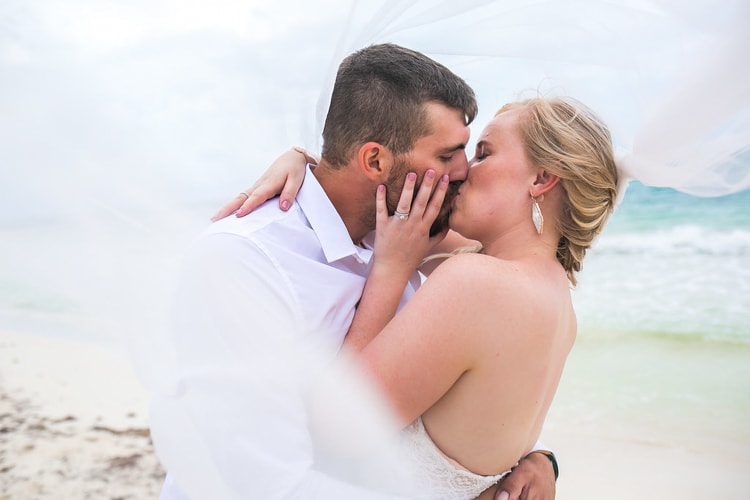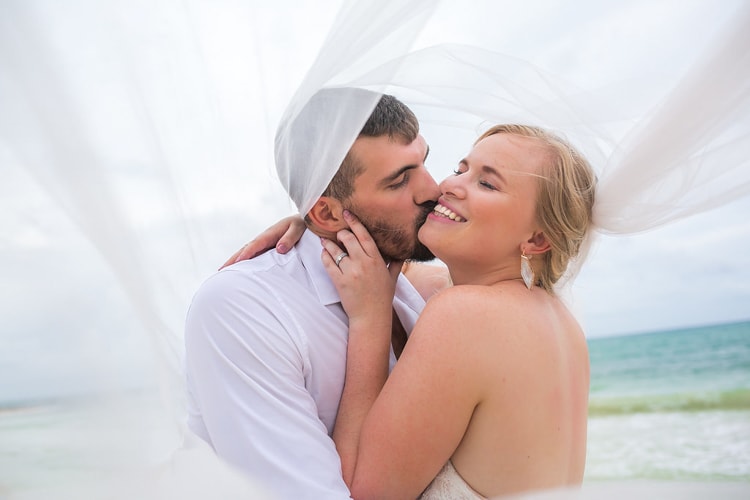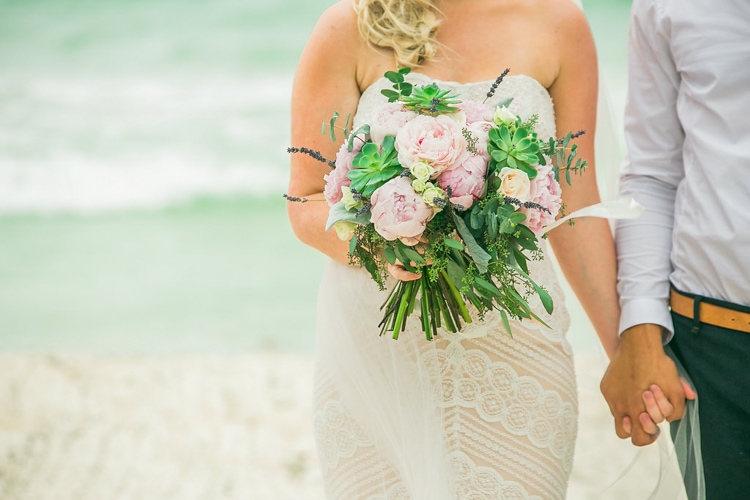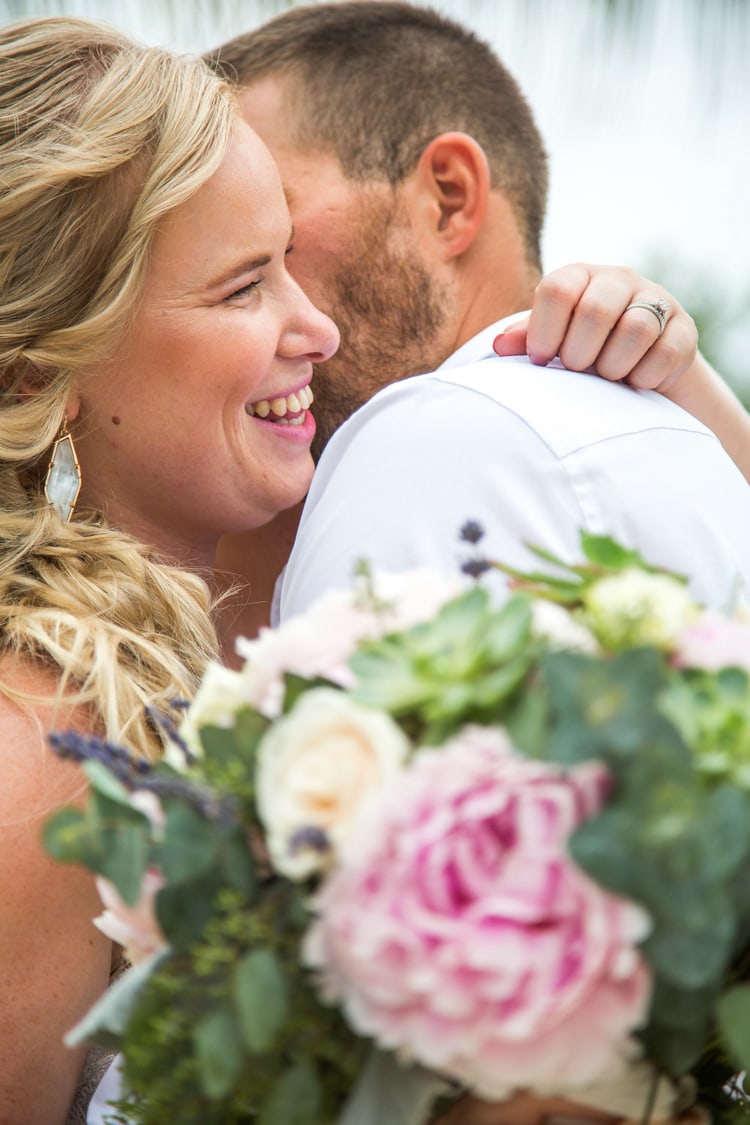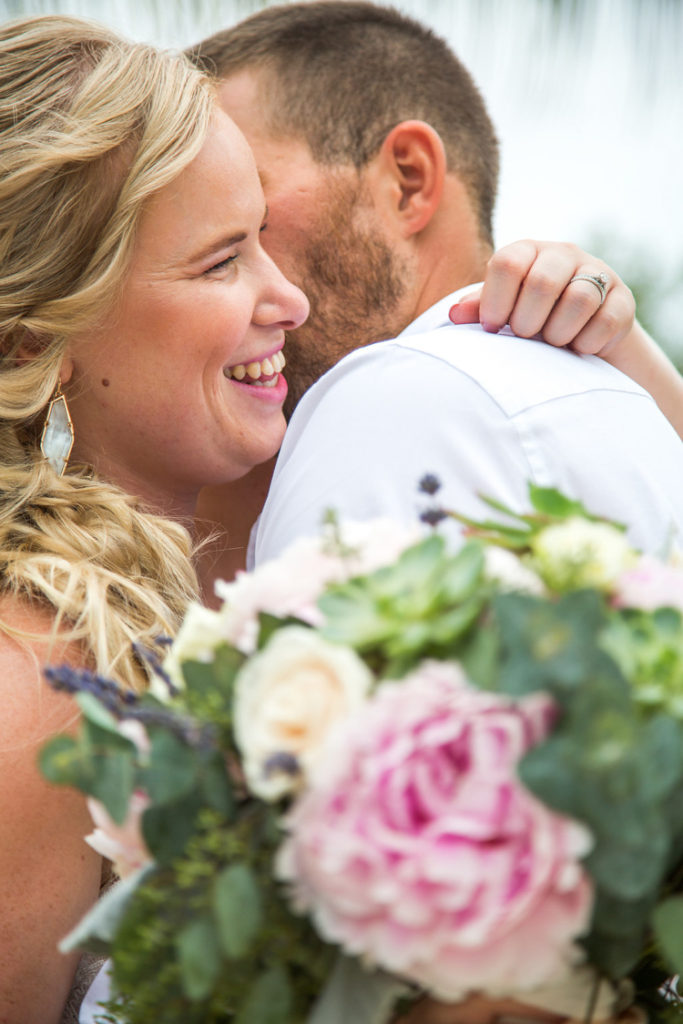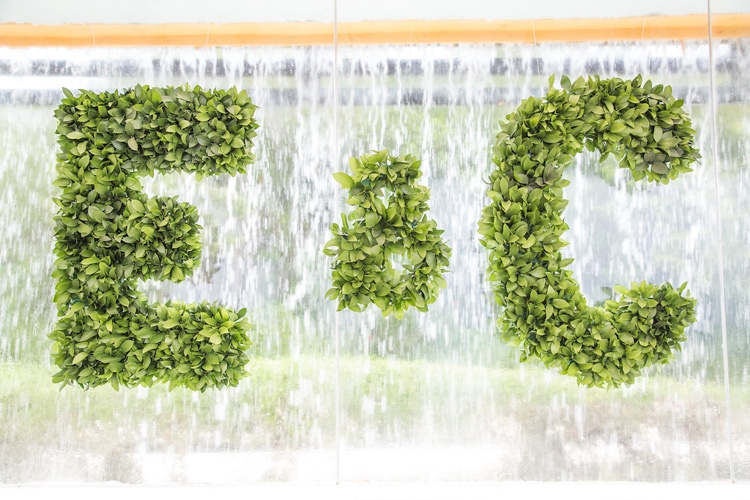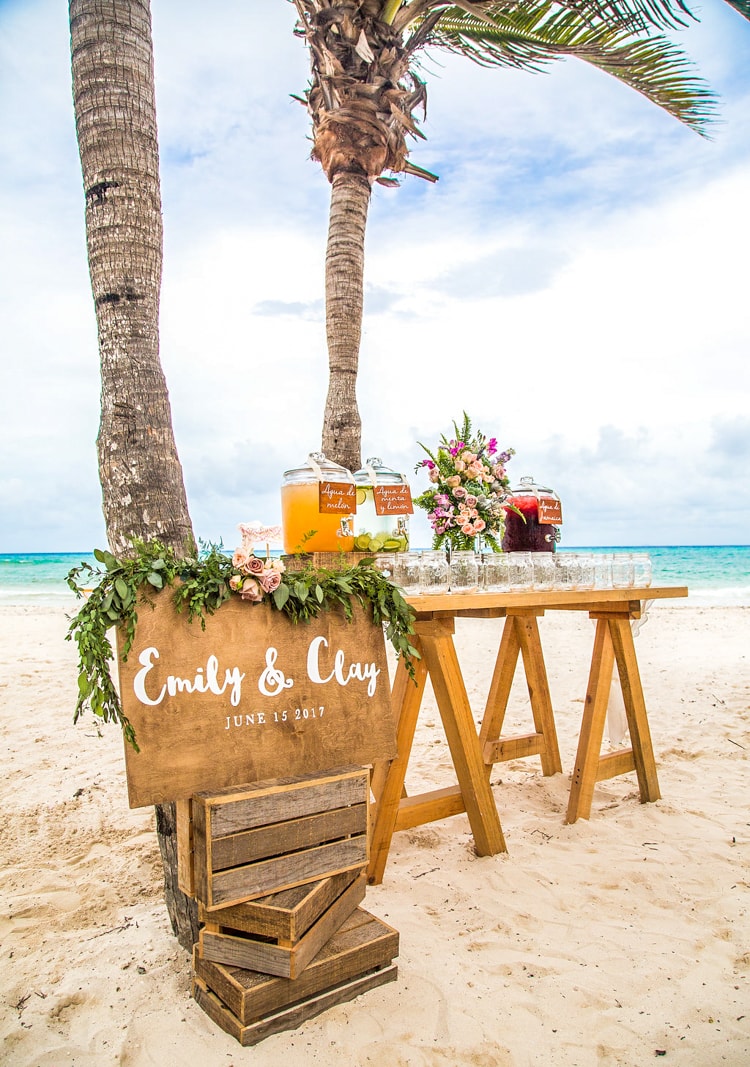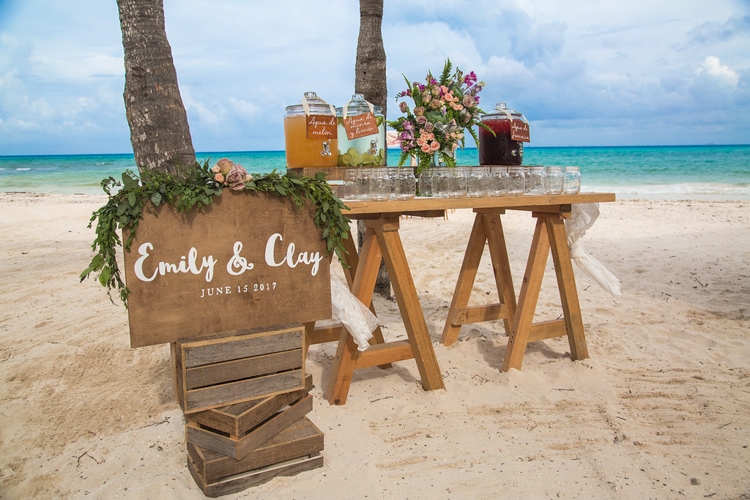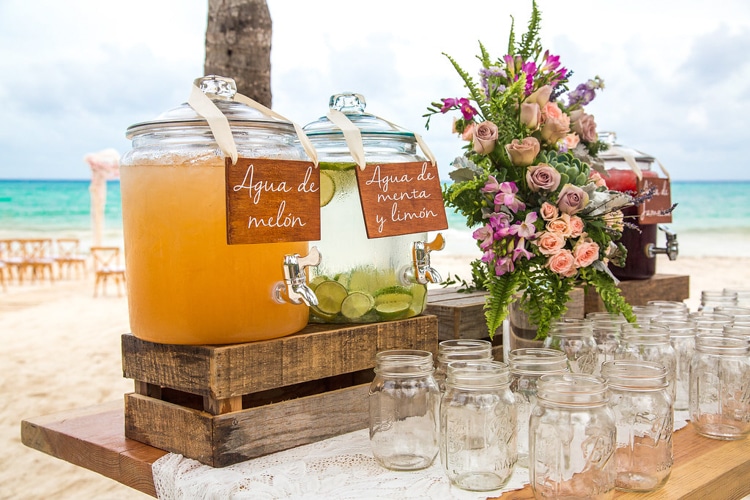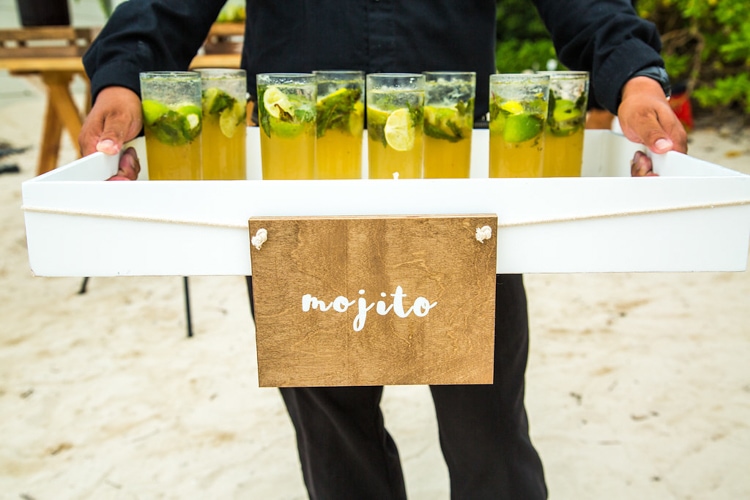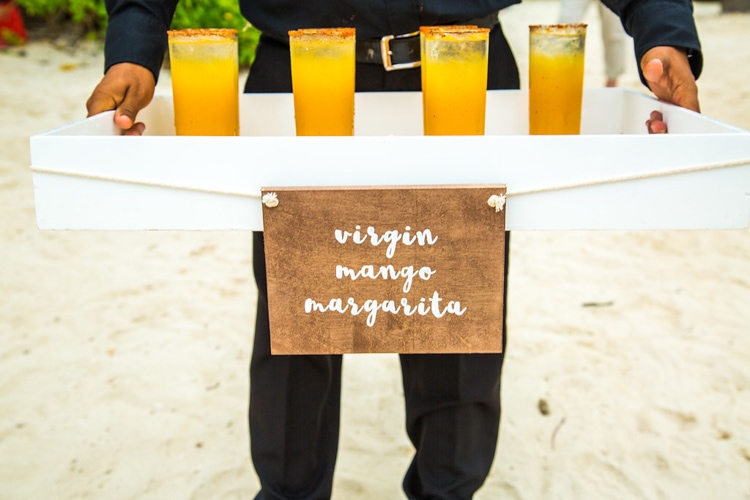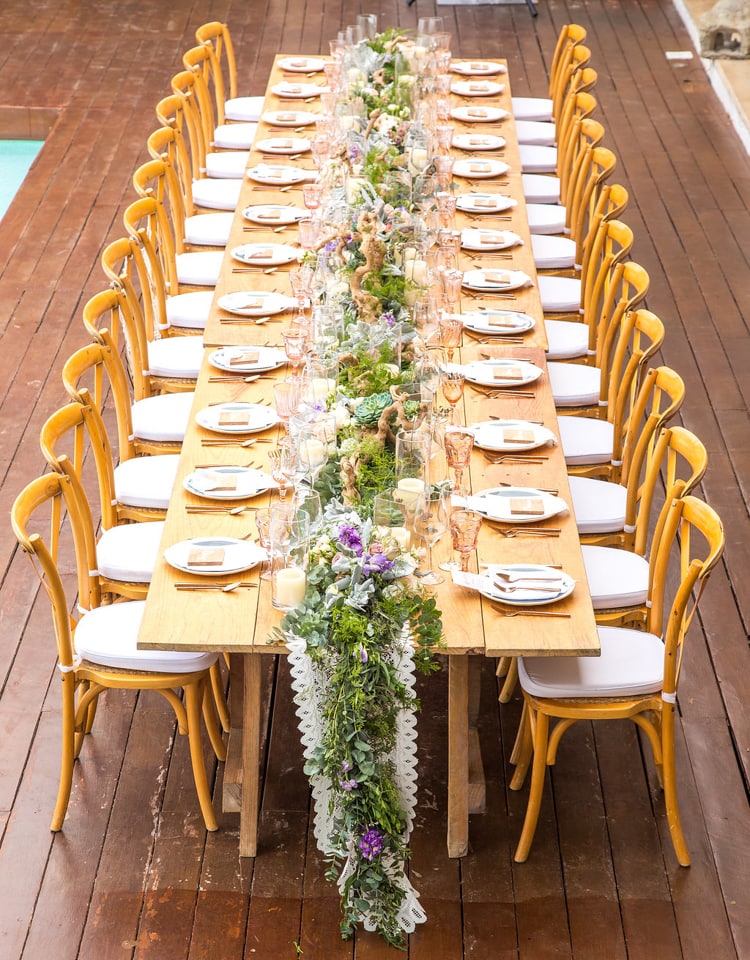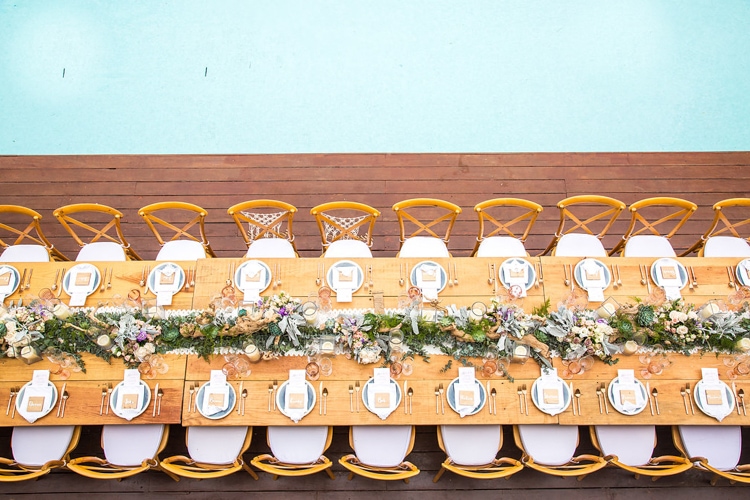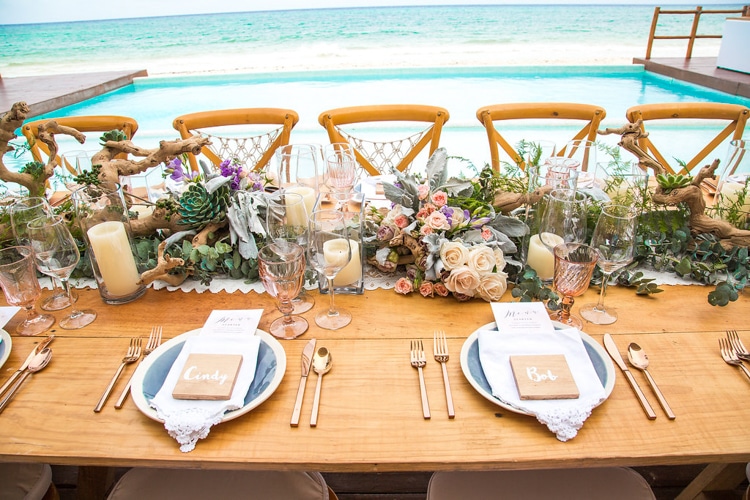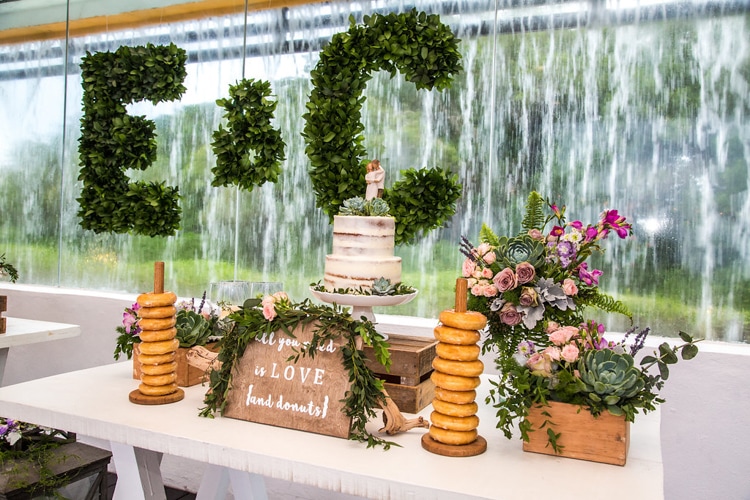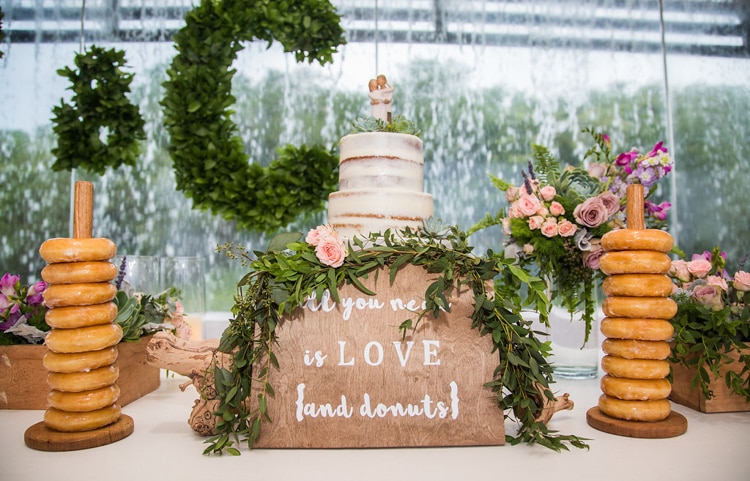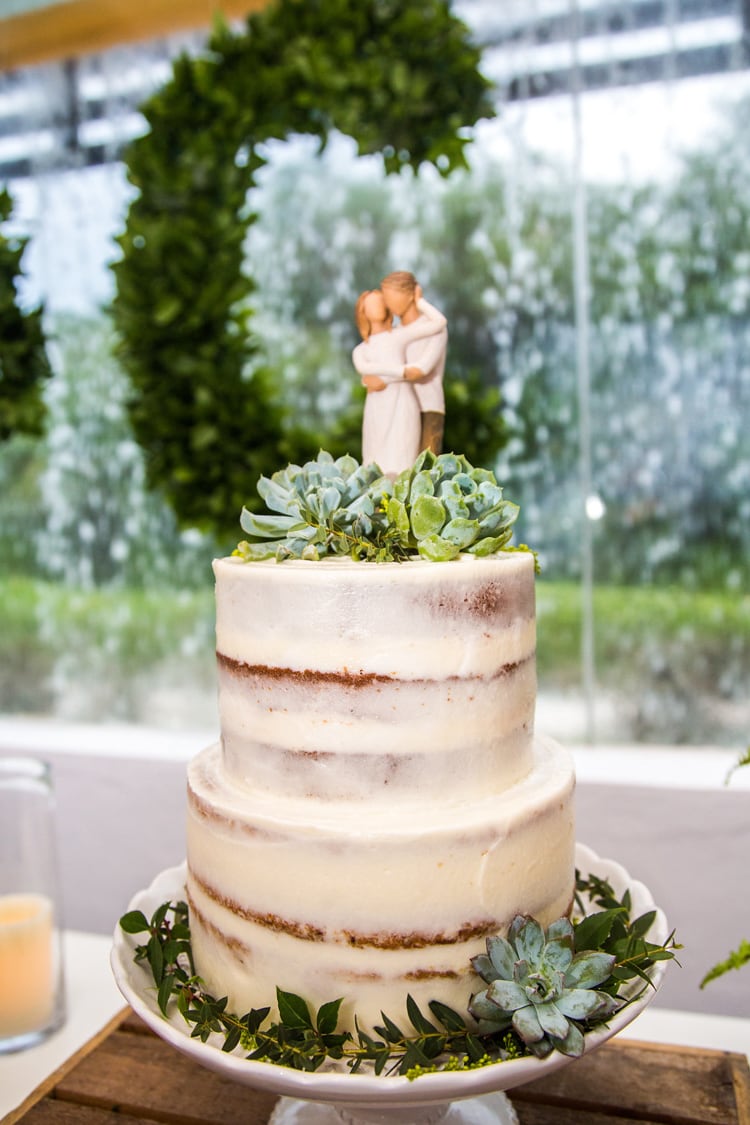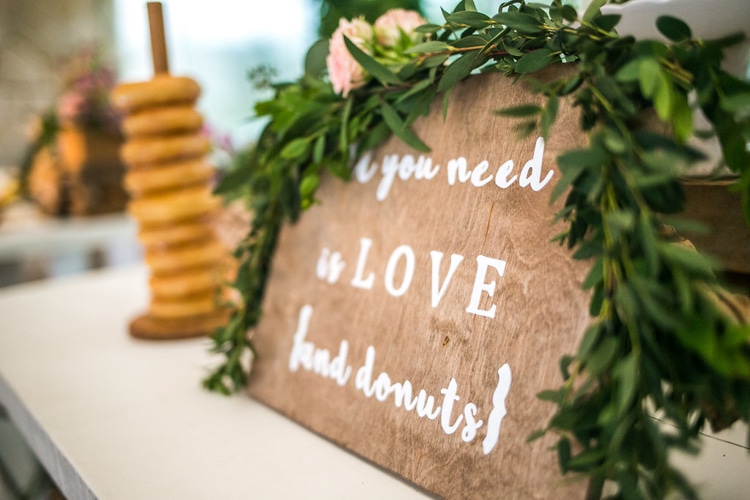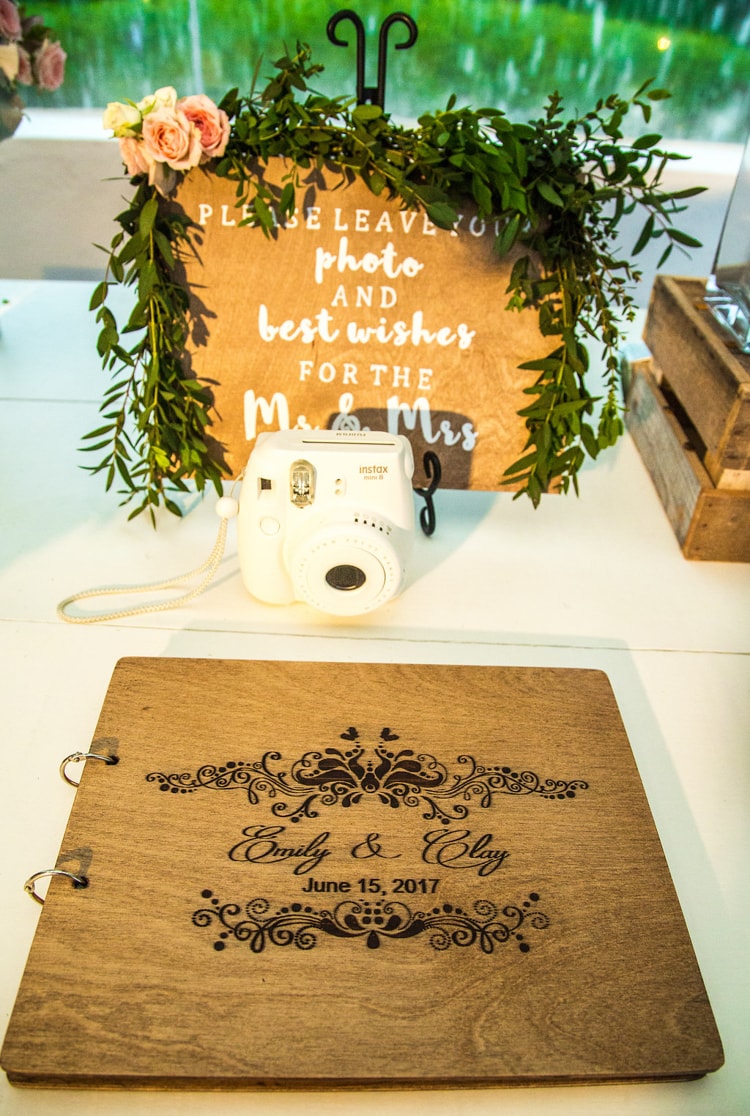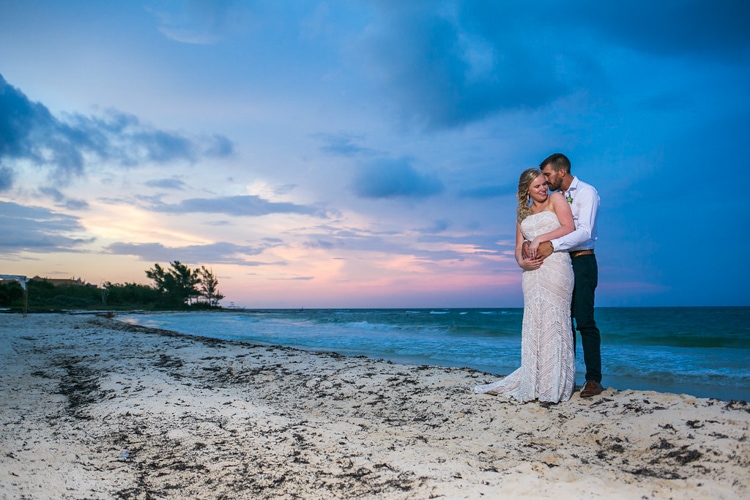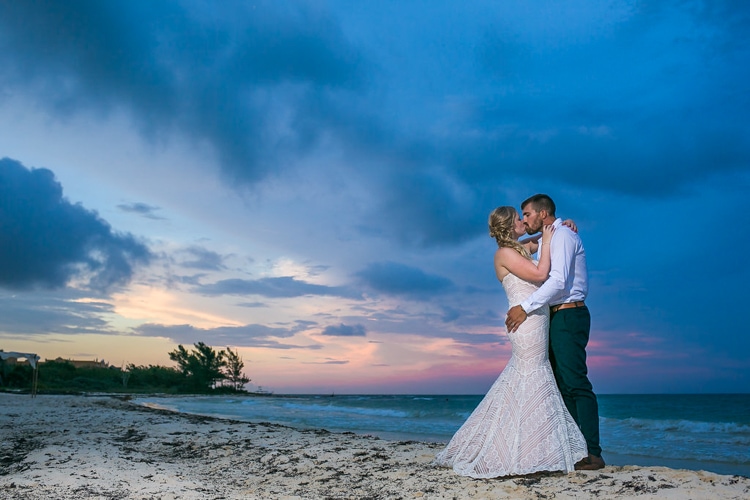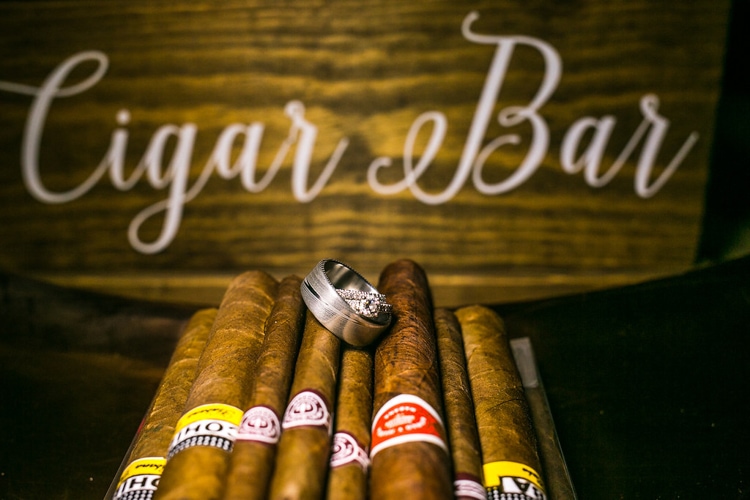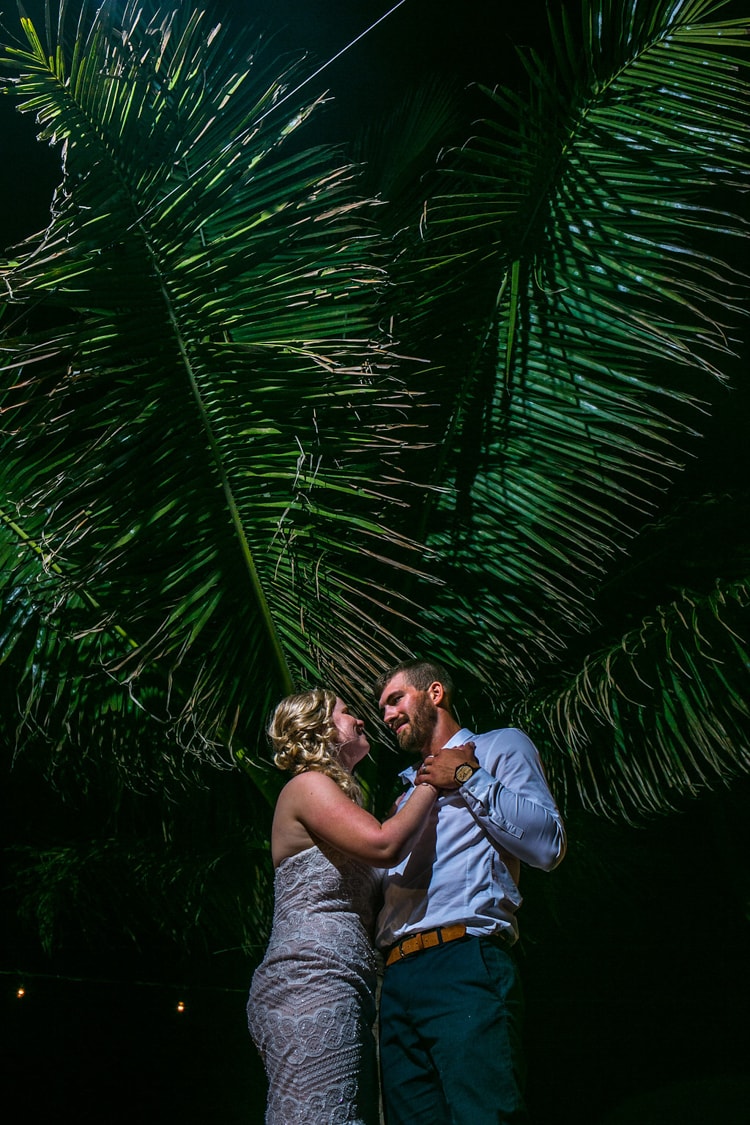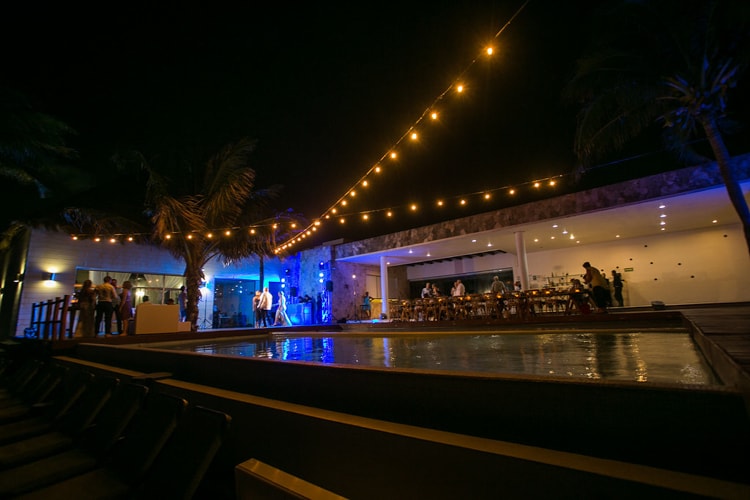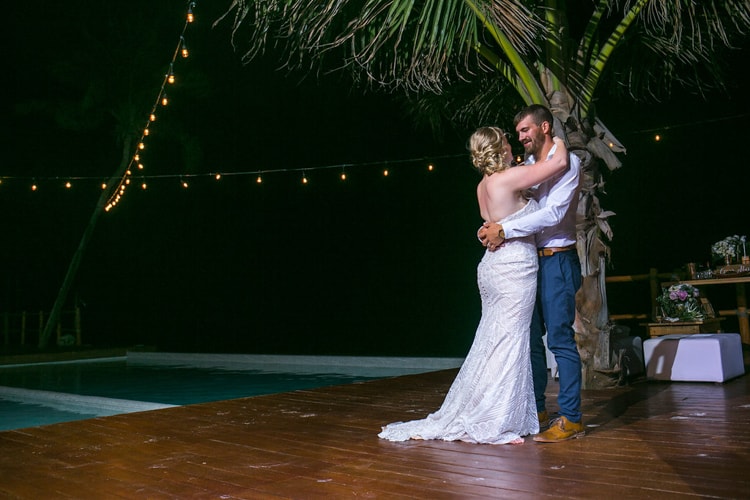 Real Destination Wedding Q&A with the Bride
How did you guys meet?
We met for the first time when our mutual friend Jake Bolam introduced us at university. Clay had moved from Canada to Australia with his family 5 years prior. Although it wasn't "love at first sight" for Emily, Clay knew he wanted to be with Emily. Three years later after developing a close friendship we decided to start seeing each other.
How did you get engaged?
We got engaged just over a year after getting together. We were living in Australia with plans to move to Canada in the coming months. Although we had spoken about getting married, I (Emily) wasn't expecting anything so soon. Clay was working away and was gone for two weeks and home for one, and had bought a diamond several months earlier. Although he planned to propose once he had quit his job working away and was home full time, once he had the engagement ring he couldn't wait. On one of his weeks home he proposed on a walk through Kings Park (a park overlooking the city skyline in Perth, Australia).
Why did you choose a Playa Del Carmen Destination Wedding?
Clay' s family is from Canada and Australia and mine are from Australia. We decided on a destination wedding as that way everyone had to travel and could have a holiday at the same time. It made it fair for both sides of the family! We decided on Mexico because Emiy loves the beach and warm weather!
Tell us about your flowers, your gown, your favors, your cake, etc.? Are there any special stories behind them?
Our flowers were stunning! Better than we ever could have imagined, Emily really wanted succulents as a large part of the florals, so we worked with our wedding planner/florist to include as many as we could on our budget.

My gown was also better than i could have imagined! I wanted something "crochet-style" and different, and I loved the gown I ended up with! Super comfortable and although I never planned on wearing a strapless dress, I loved it!

We had a wedding cake and donuts!! Clay and I love donuts, when we first moved to Canada we visited Tim Hortons on the regular for donuts, so we figured they had to be a part of our wedding dessert! We also had a beautiful semi-naked cake, carrot for the bottom layer and coffee for the top, for anyone who didn't want a donut! Both were absolutely delicious!

Our favors were handmade coasters made by Clay and Emily. Clay has a woodworking business with his brother in Canada so he made all of the coasters and Emily painted each guests name on them as a place seating and favor. The wooden signs were also all made by Emily and Clay. The "his one" "her only" signs were made by Emily's friend in Australia and the donut stands by Clay's brother, Chuck.
What was your color palette and style vision for Playa Del Carmen Destination Wedding?
Our color palette was greenery with soft pops of pinks and purples. I wanted "beach boho" lots of wooden and natural elements, lace, macrame, succulents and soft pops of color!
How did you envision your wedding day before you started planning? Did your Playa Del Carmen destination wedding meet your expectations?
To be honest my "vision" for the wedding day changed at least 5 times before settling haha, I blame Pinterest for that! I always had the "beachy boho" idea but that definitely evolved as we planned! The end result far exceeded my expectations! The night was better than envisioned, I can't thank Kristee our wedding planner enough!
What was your favorite moment?
Clay and I snuck away to the beach to watch the festivities alone for a few minutes and take everything in!
What one piece of advice do you have for others planning a destination wedding?
If you can, use a wedding planner!! I can't imagine planning a wedding without the help of someone! Kristee at Fresa was phenomenal, not only at planning and putting together an amazing event for us but also for all of her vendor recommendations! All of our vendors (especially Fun In the Sun) were awesome and so great to work with!
Vendors
Photographer: Fun In The Sun Weddings
Wedding Planner: Fresa Weddings Mexico
Floral Design: Vanessa Jaimes Floral Design
Furniture & Flatware: Archive Mexico
Hair & Makeup: Beso Brides
Wedding Dress: Waters from Bridal Centre in Calgary, Alberta
Bride's Shoes: Call it Spring
Bridesmaids Dresses: Show Me Your Mumu
Ceremony & Reception Venue: Grand Coral Beach Club