When they first got engaged, Arylsa and Shawn started planning a big, traditional, hometown wedding. But the stress led them to do what many of us have considered at some point in the wedding planning process – they cut all the extra baggage and eloped! After doing some research, Arylsa discovered that Key West was the top location for elopements in 2015. While that tidbit caught her attention, it was the customer service provided by the wedding planner that sold the deal.
The couple had a beautiful and carefree sunset ceremony on Smathers Beach. Their décor, consisted of a fuchsia and orange color palette with beachy details such as seashells, starfish and lanterns. Everything about this wedding was simply breathtaking!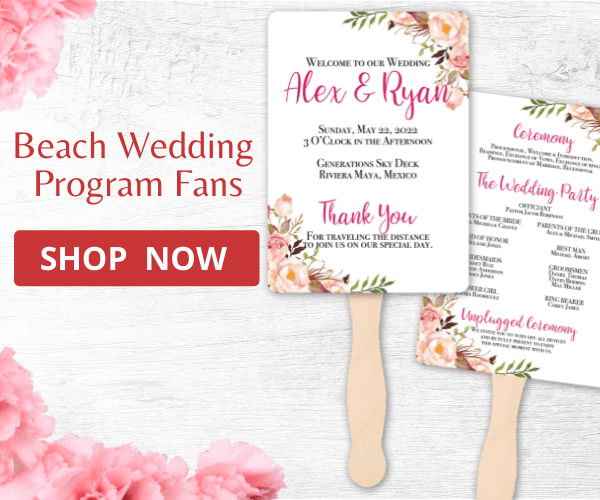 A very big shout out goes out to the uber talented MNA Photography for capturing every single detail of this very beautiful elopement in Key West.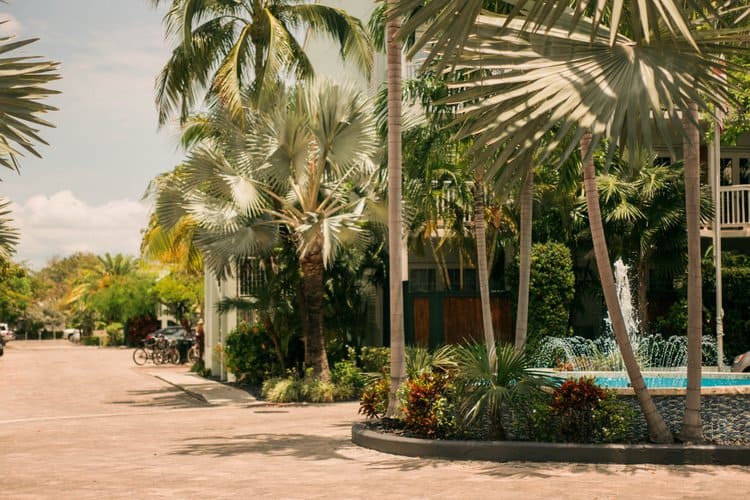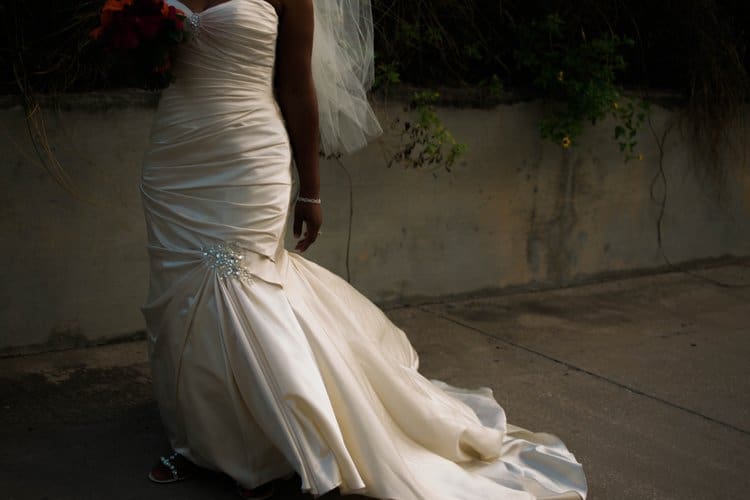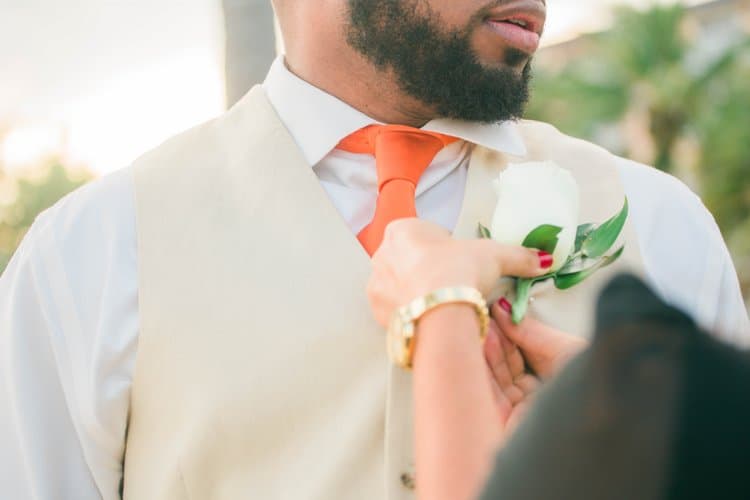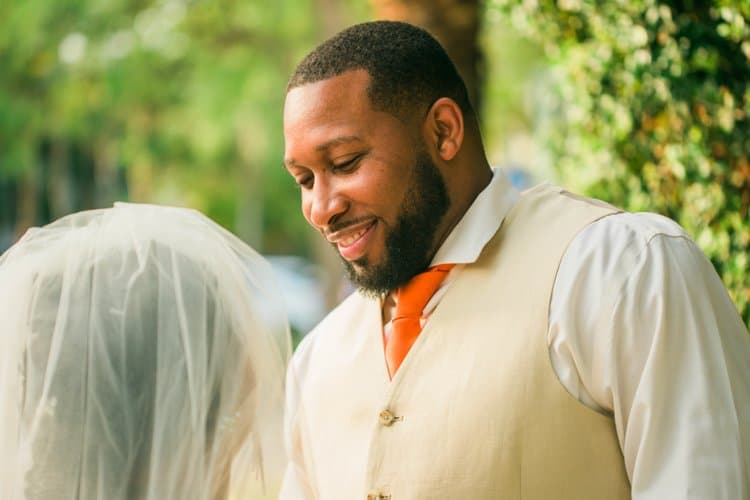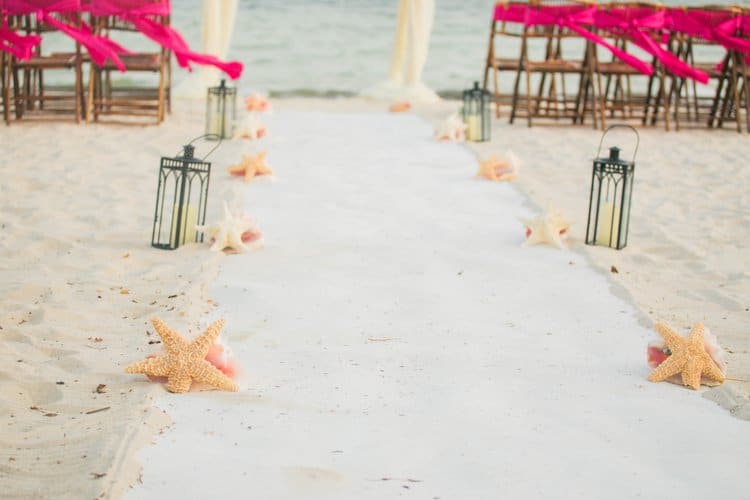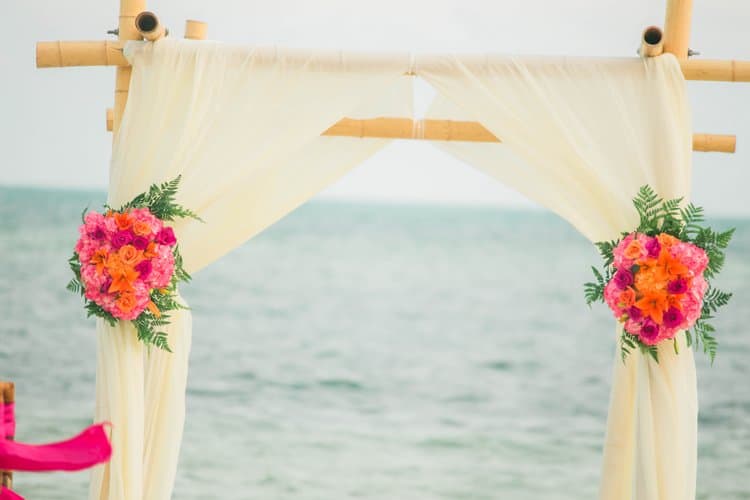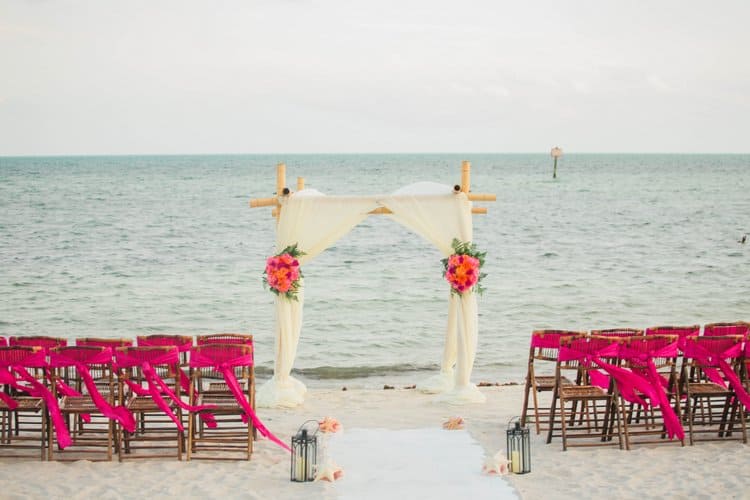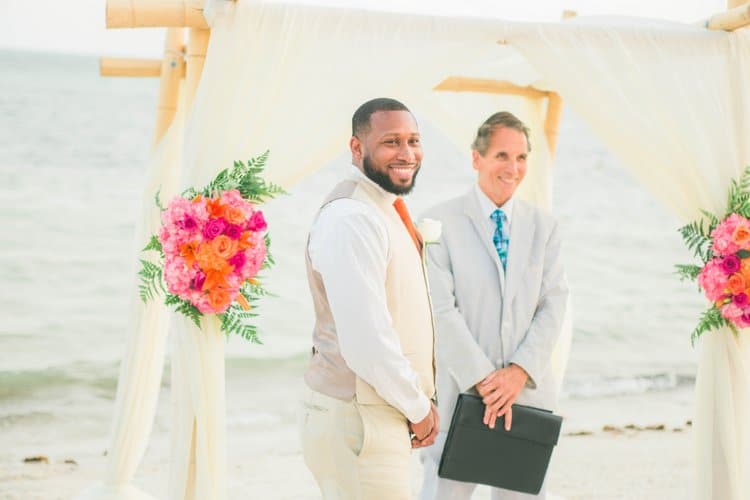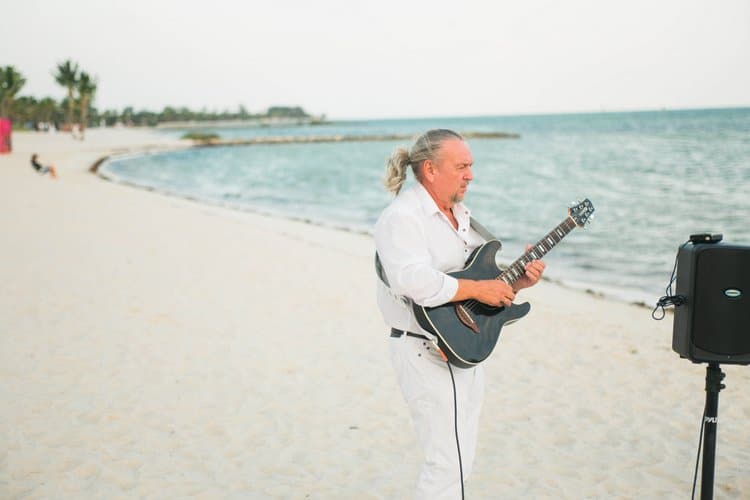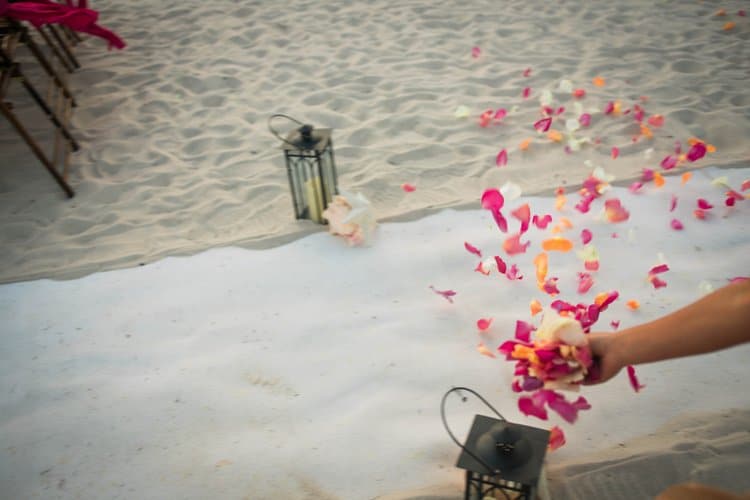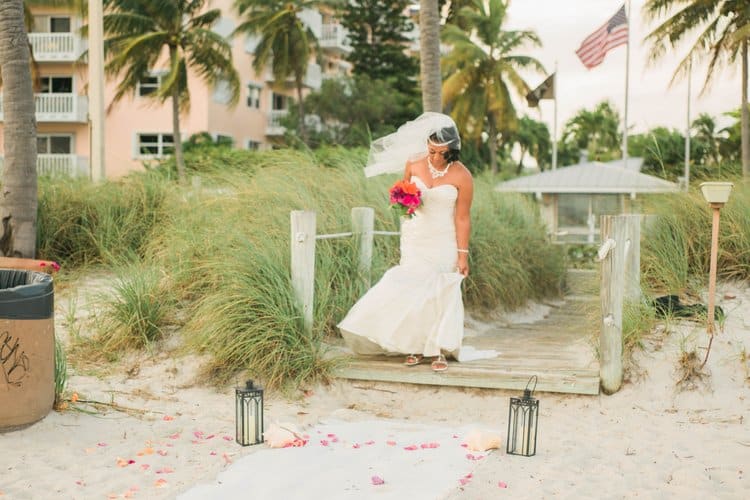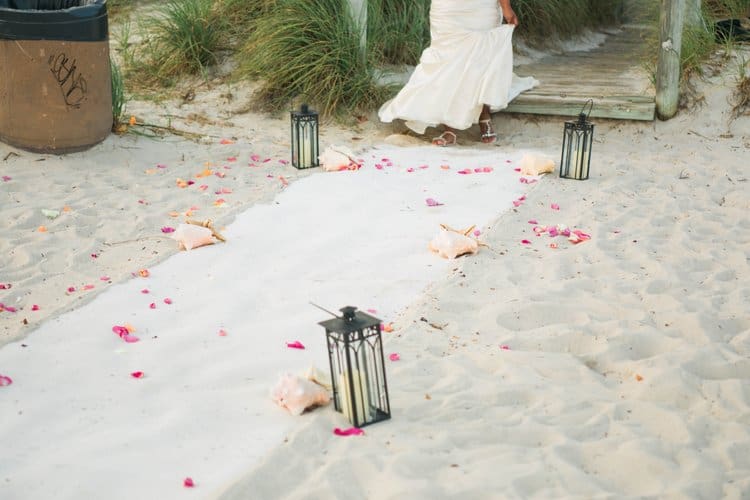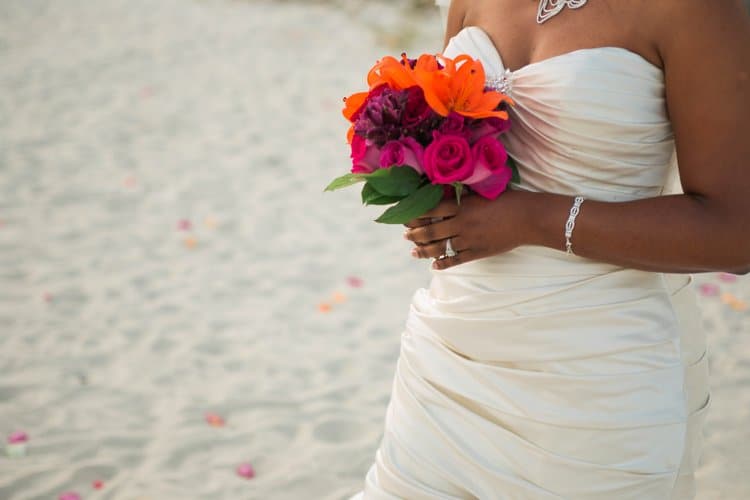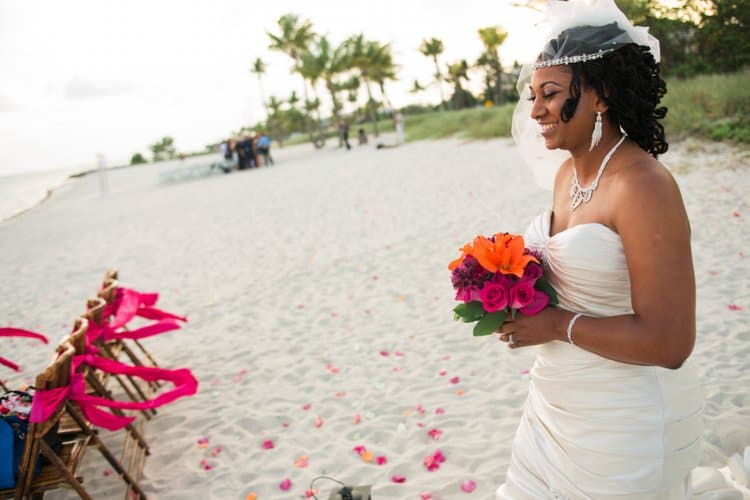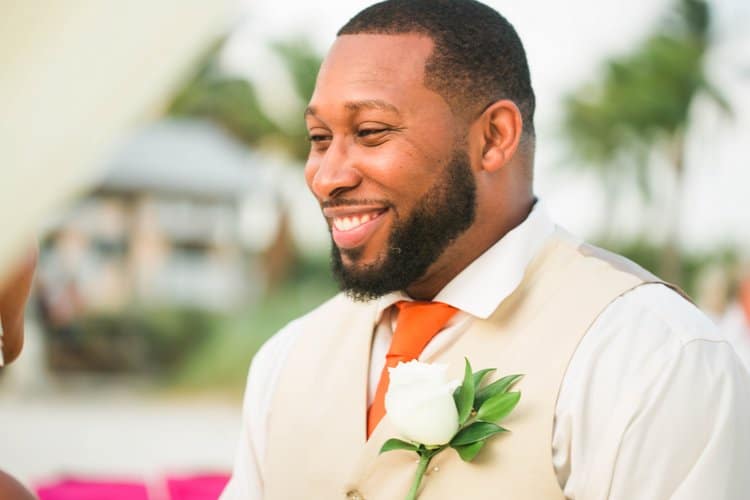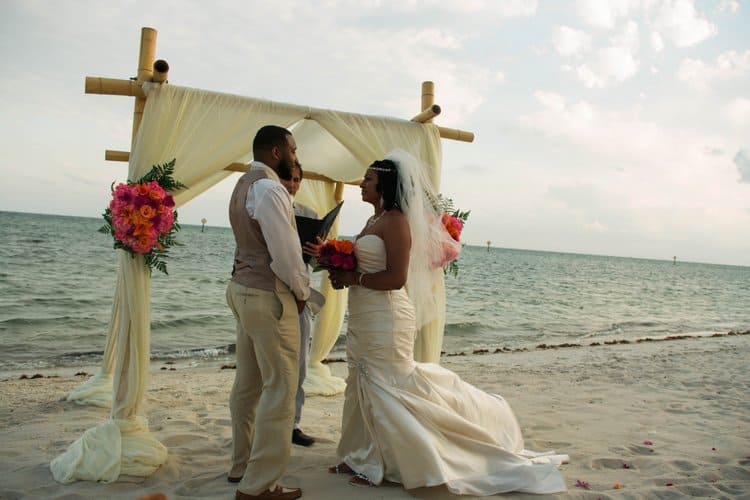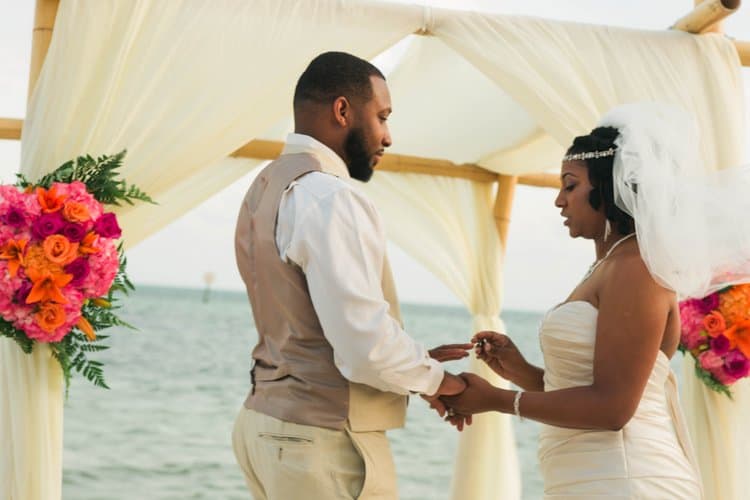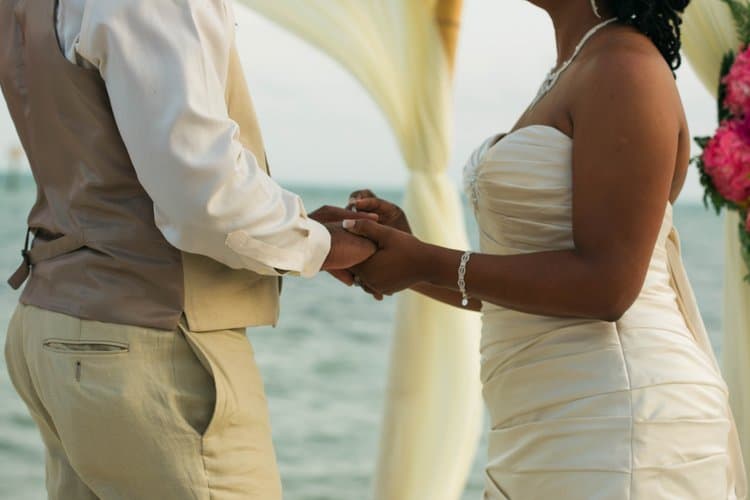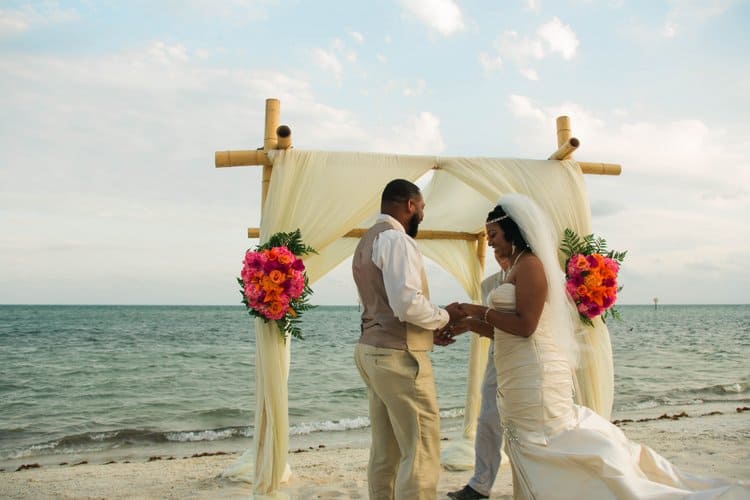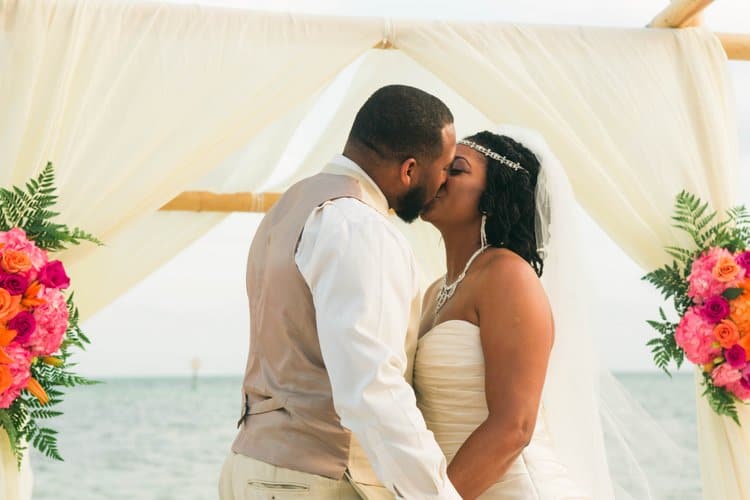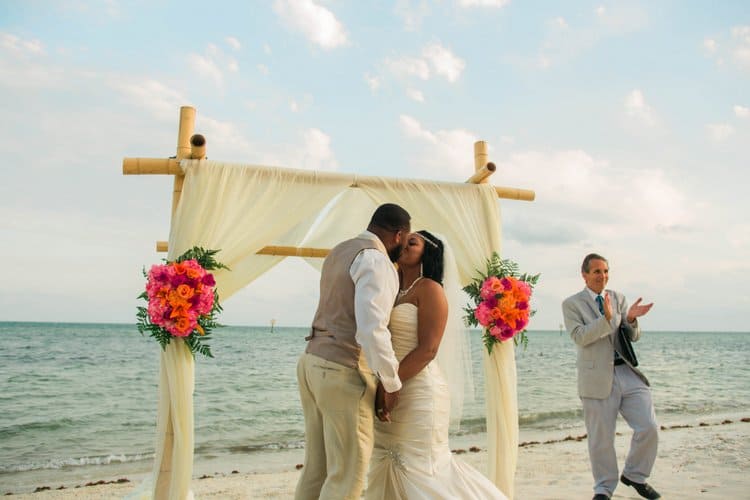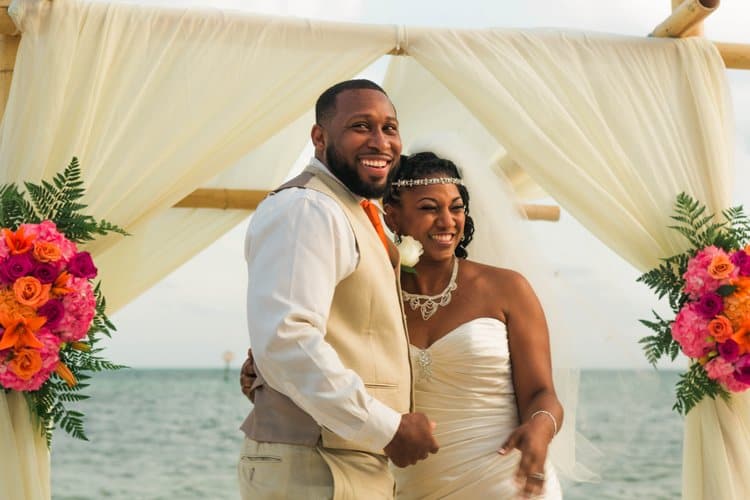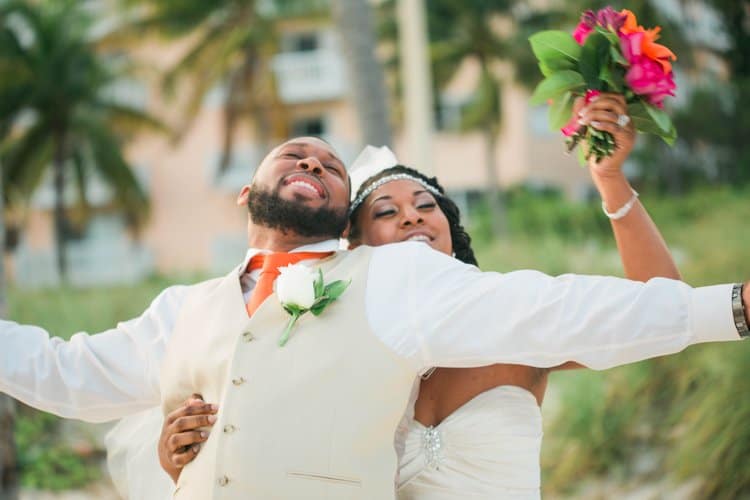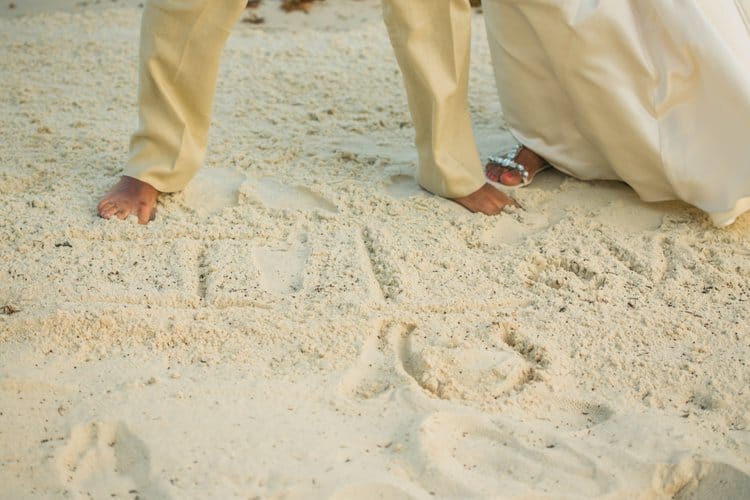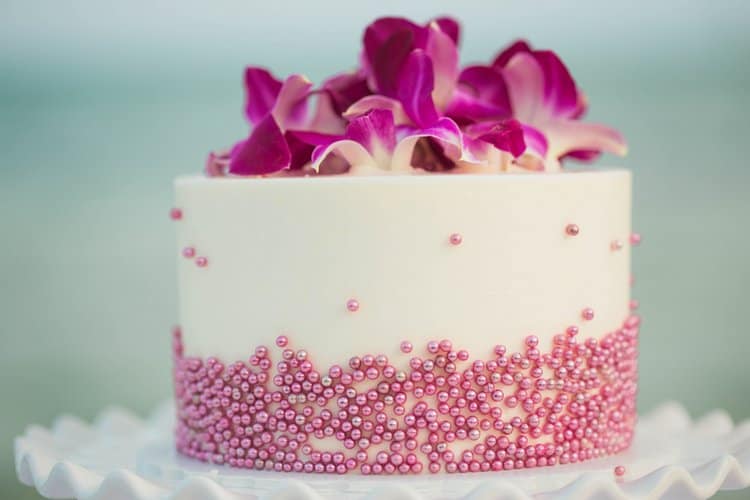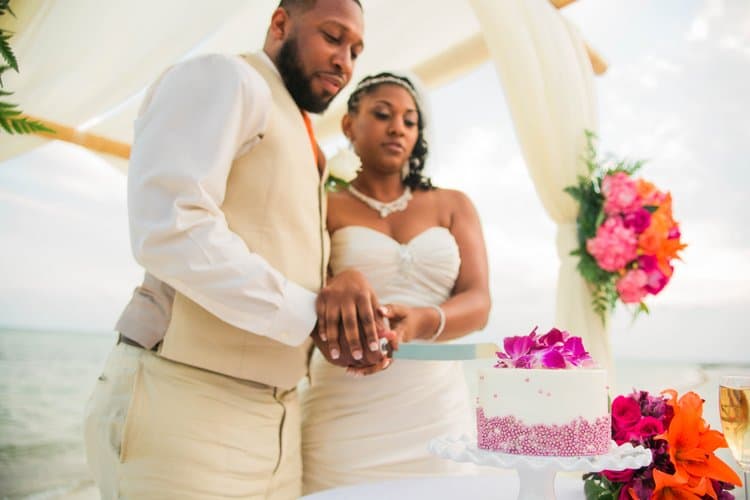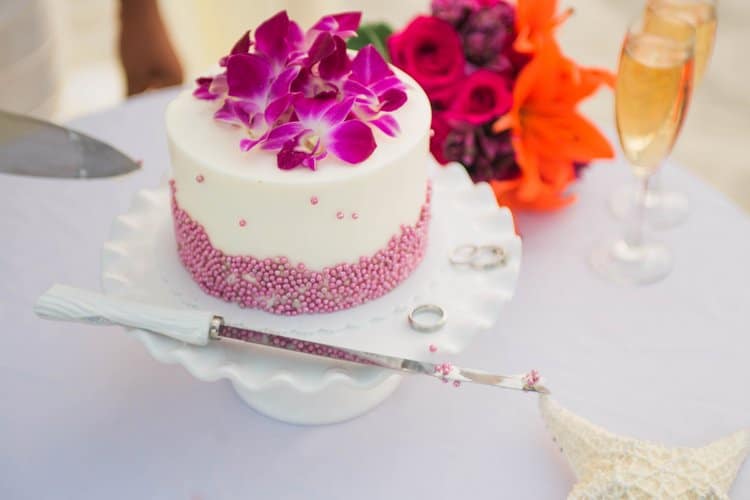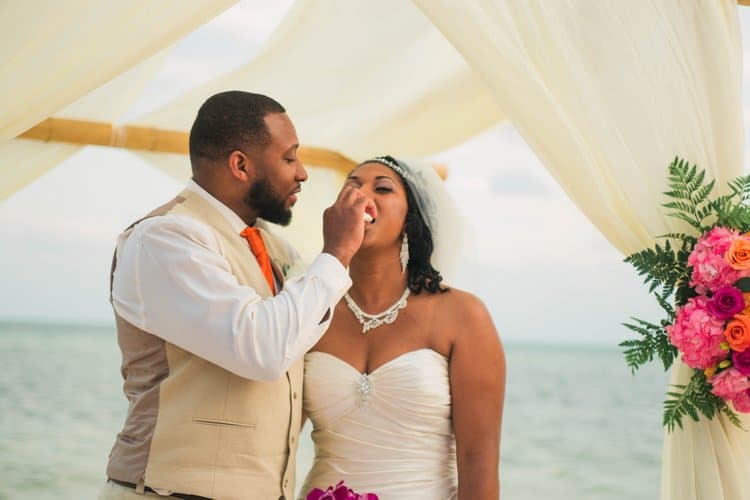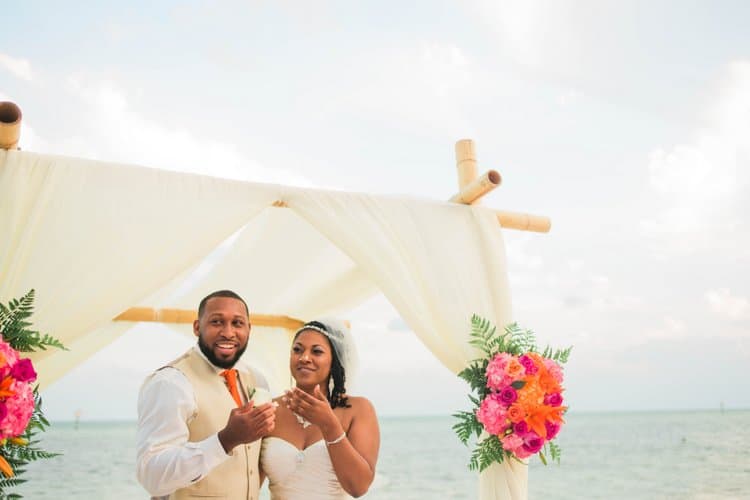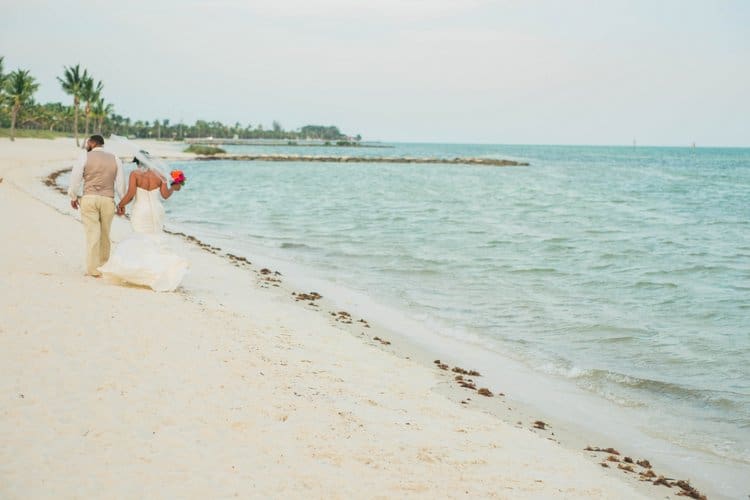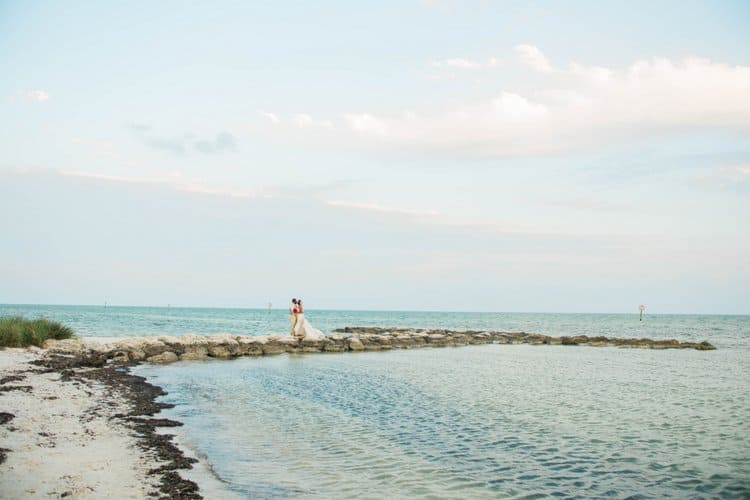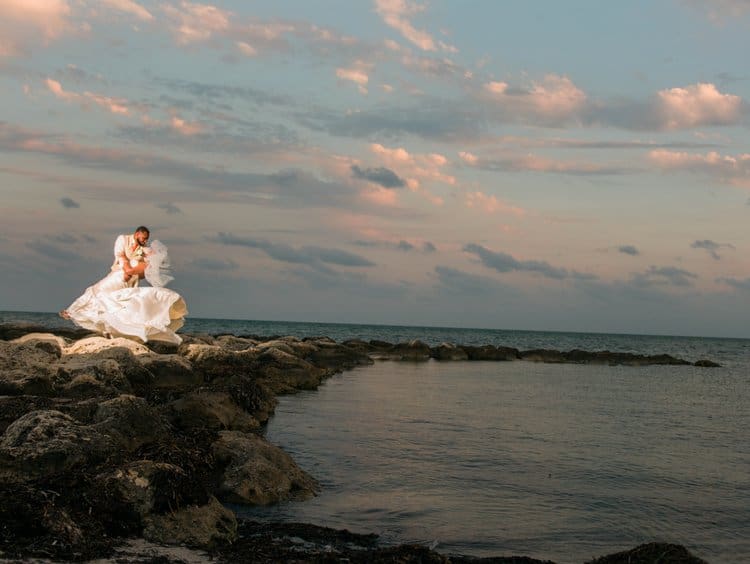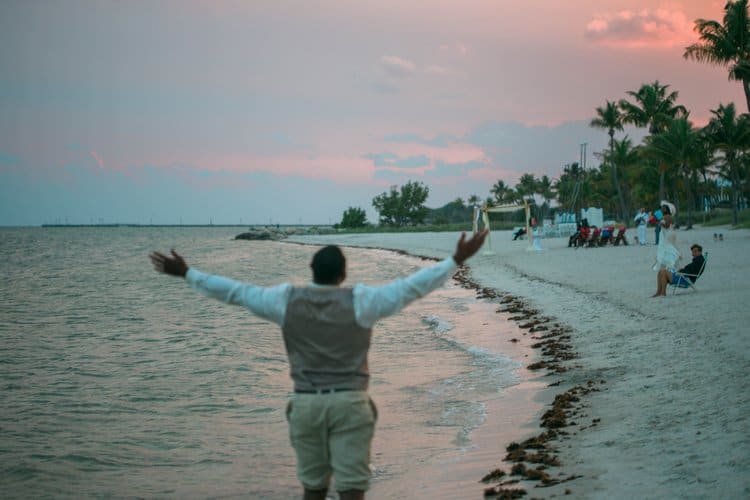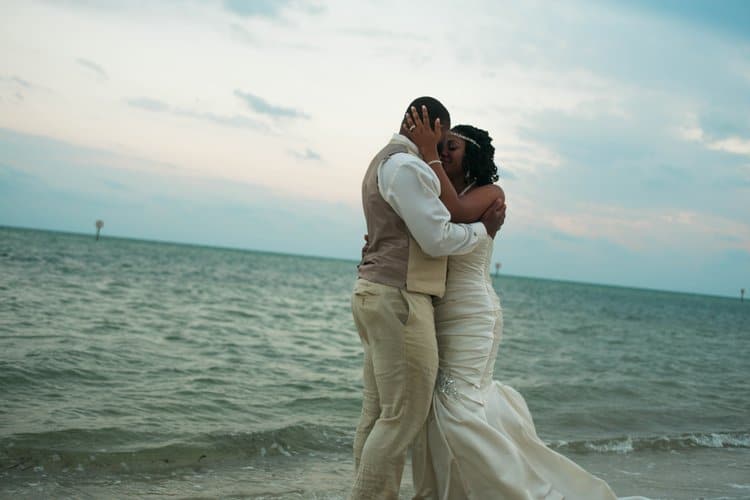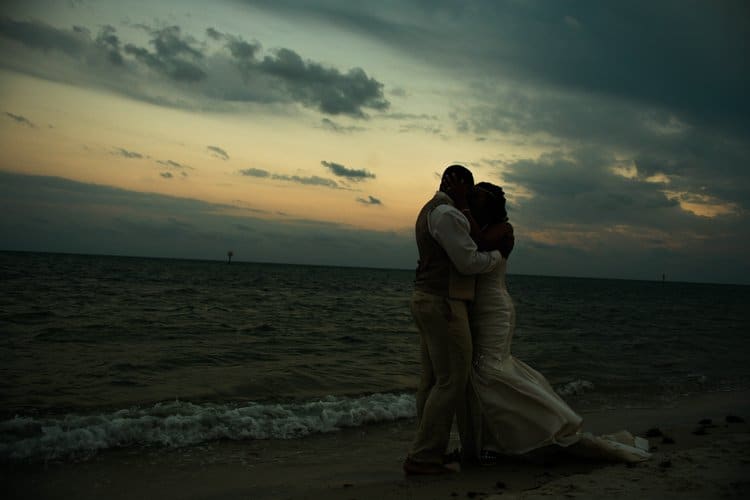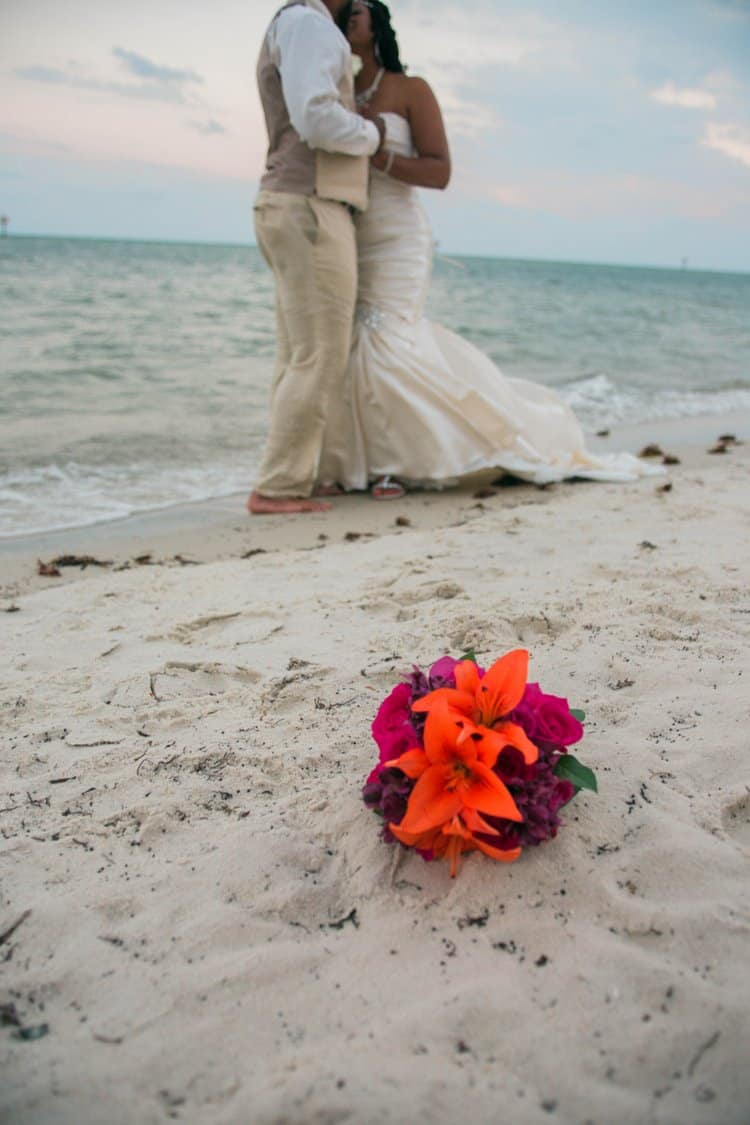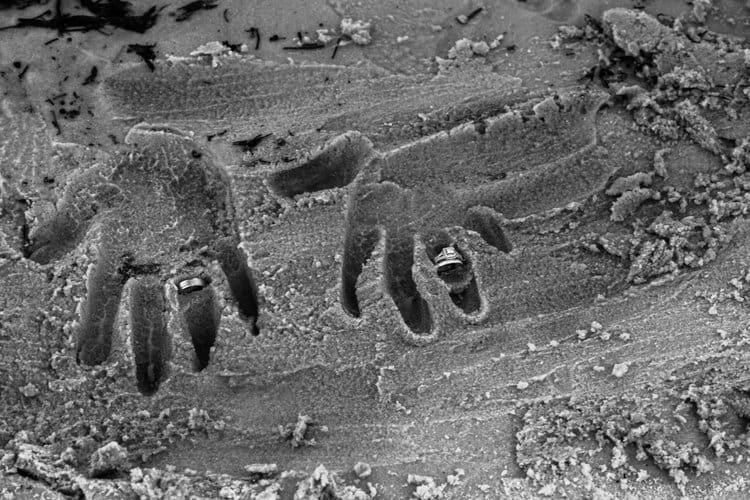 Real Destination Wedding Advice from the Bride
What were your sources of inspiration when choosing your theme or colors, flowers, cake?
The wedding planner had a variety of packages available and was able to incorporate the colors from the big hometown wedding the couple was originally planning. The wedding planner listened to her ideas and brought them to fruition for the elopement.
Was there something unique or special that you incorporated into your wedding décor/theme?
Since it was a beach wedding, the seashells and lanterns were a must for the sunset ceremony.
What was your favorite part of having an elopement in Key West?
The simplicity of getting dressed and showing up. The elopement process was so much easier than the big wedding.
Vendors
Photographer: MNA Photography
Wedding Planner: Say Yes in Key West
Make-up: GA Bridal Beauty