Today's featured wedding in Cancun is simple, yet oh so pretty! Melissa & Christopher wanted to let the ocean backdrop set the tone, with only a few details to help enhance the romantic vibe that nature so generously provided. They had a fresh plum, ivory, gold, and turquoise color palette and get this– 500 DIY paper hearts to line their wedding aisle! It was such a simple but beautiful detail and I absolutely love it! Sarah Pukin did a great job documenting this beautiful day and we're so glad she shared it with us. The stunning bride is also here to tell us more about their love story. Enjoy!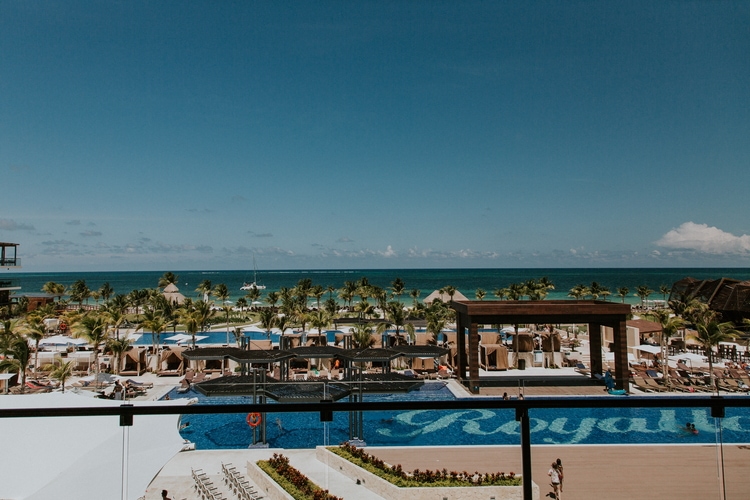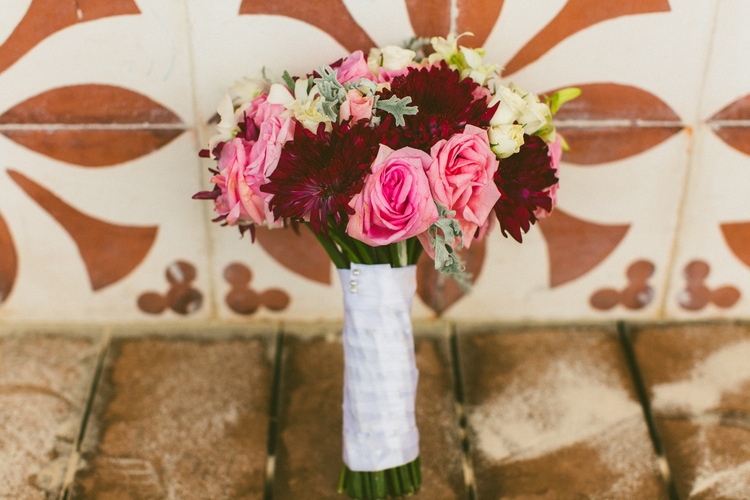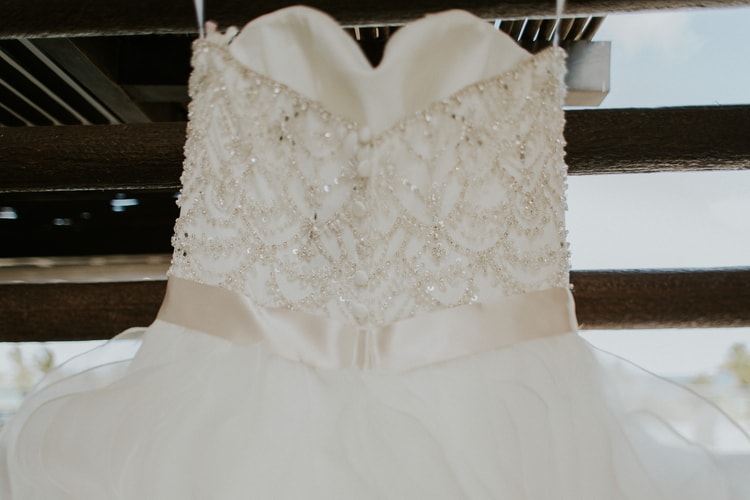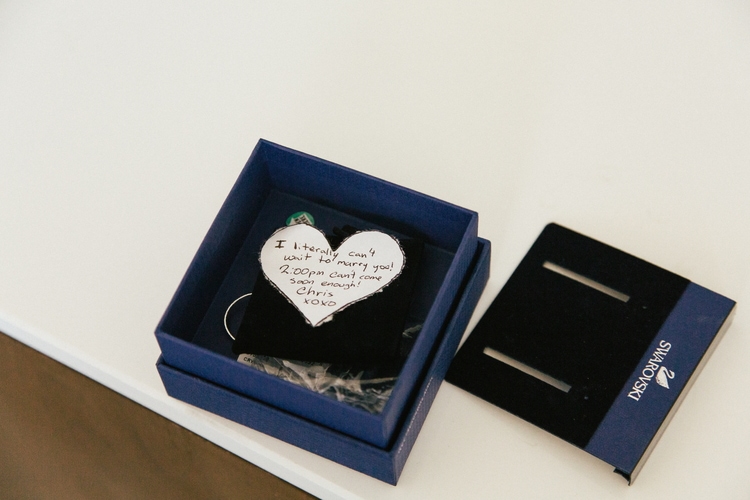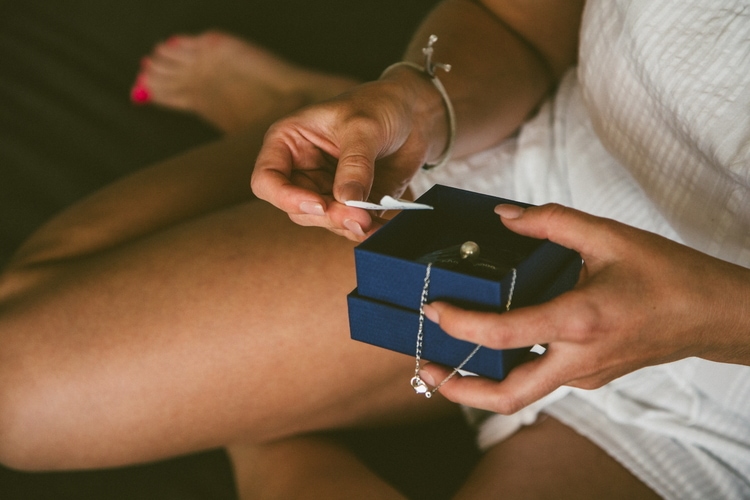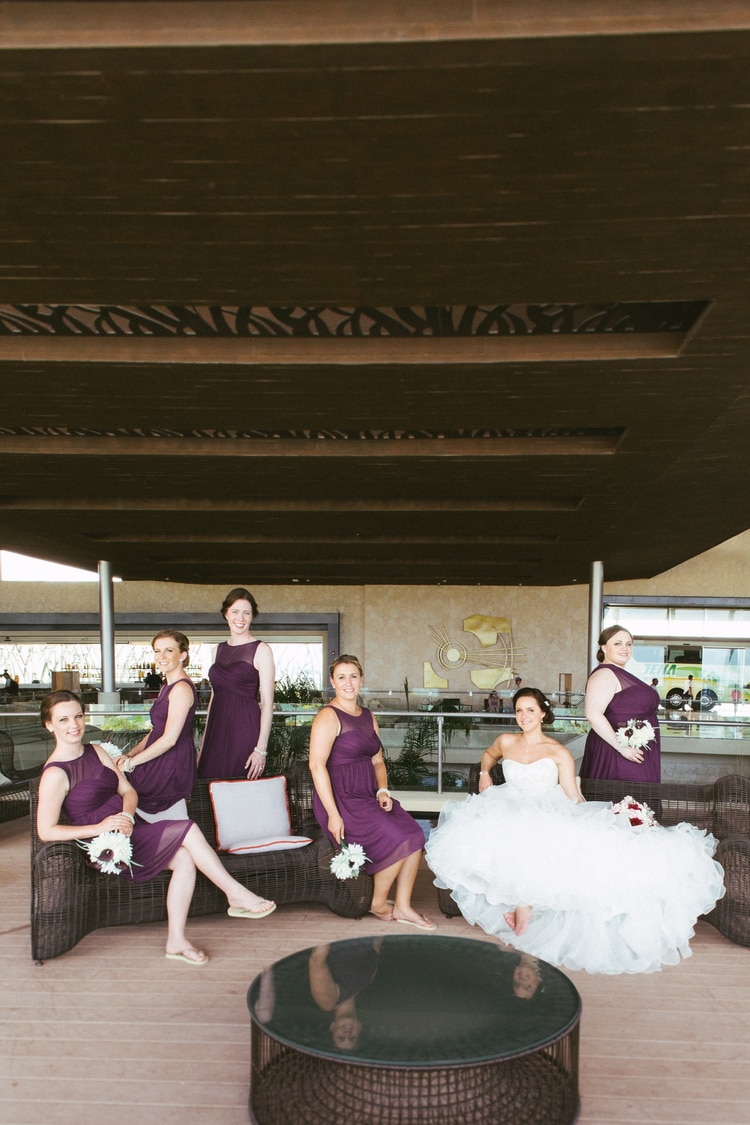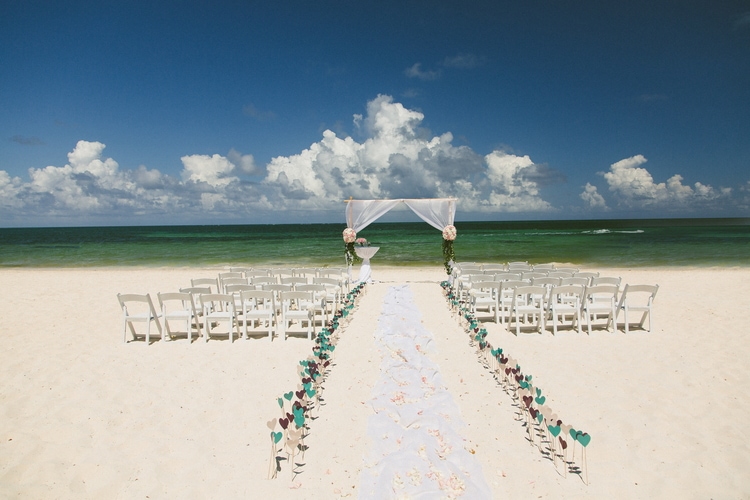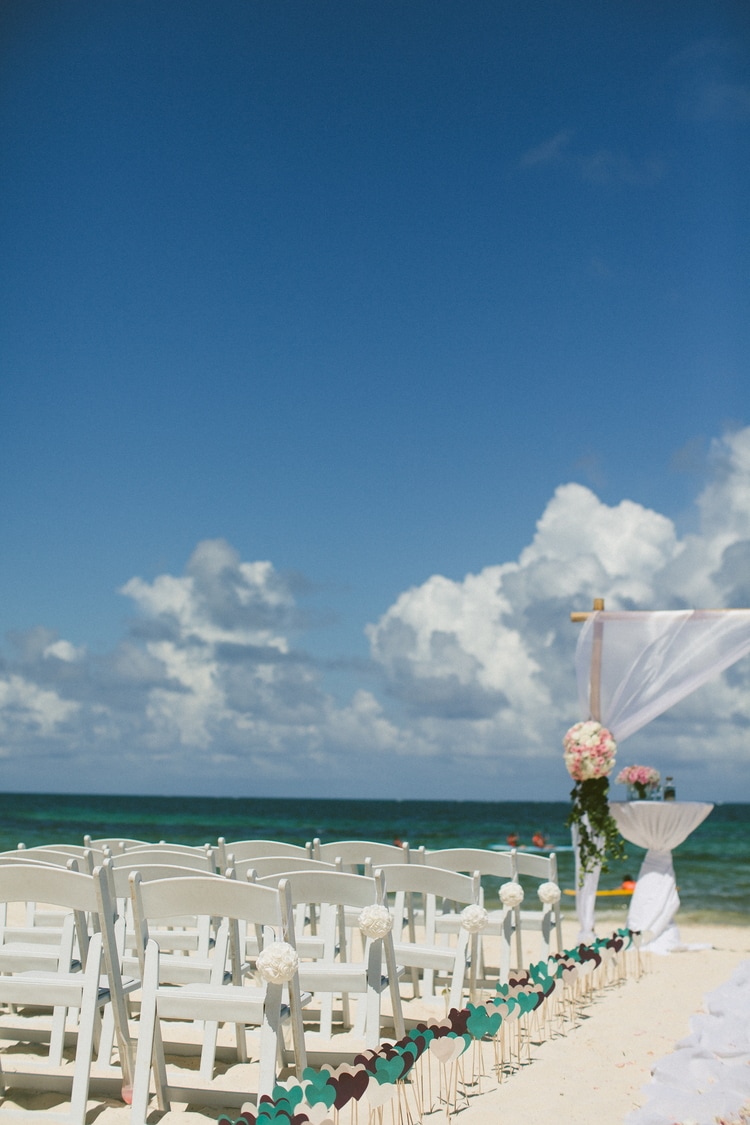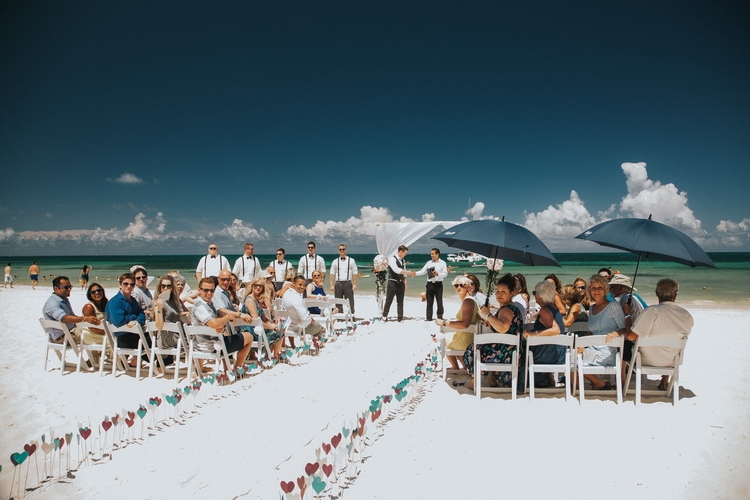 My favorite moment of the day was walking down the boardwalk and beach towards Chris. It was a scorching 32 degrees (celsius), and my big puffy dress allowed for no air circulation, so standing outside and waiting for my turn to walk was torture. However, the second I laid eyes on my handsome groom I completely forgot about the heat. I was completely taken by the moment and all that I was walking towards…My future with this man.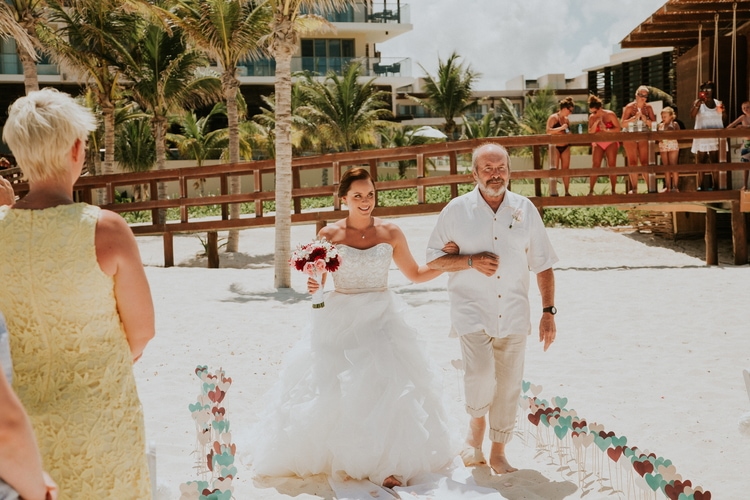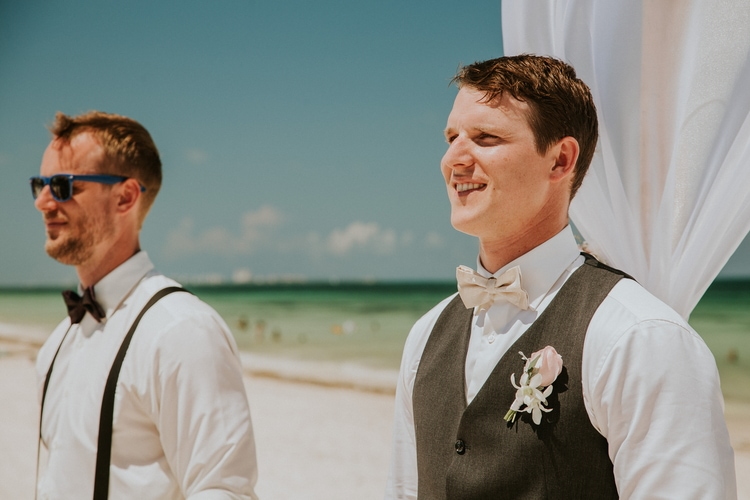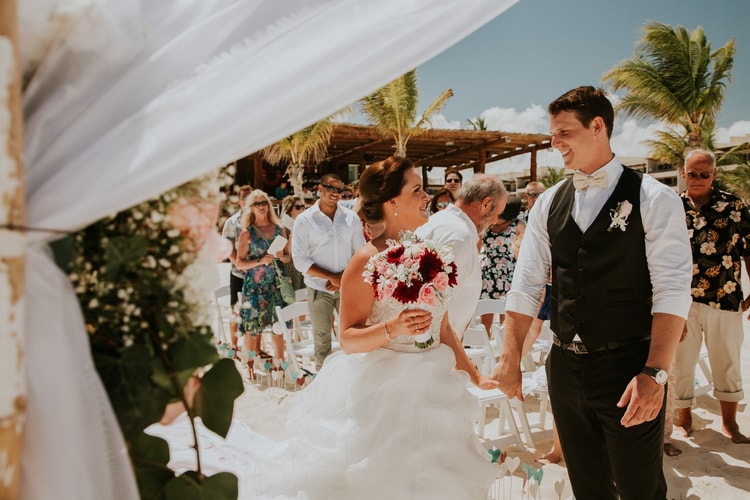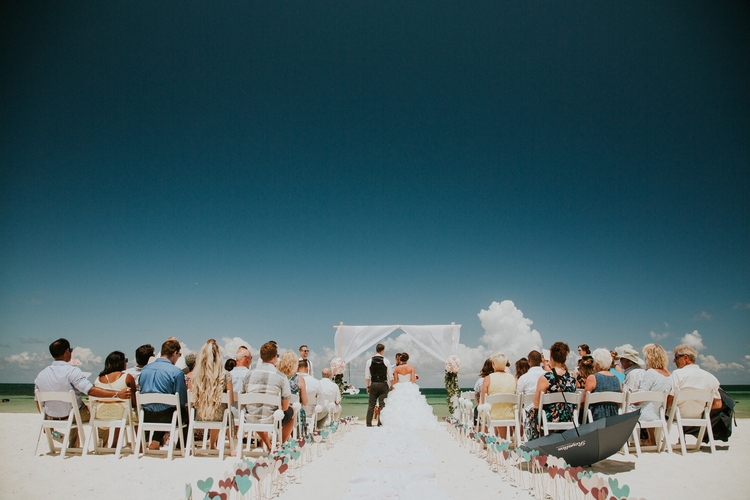 Soon after getting engaged, like all ambitious brides to be I had a mental list of all my must haves for our day and personally writing our own vows was one of them. I had never really thought about what it would take each of us to stand up in front of all of our closest friends and family and speak those intimate and special words, but Chris had, and it made him a little nervous. As time passed and the big day quickly approached, I too found myself becoming increasingly nervous.
As it turns out, all that worry was for nothing! On our honeymoon, we were reflecting back and can both agree that it was one of the most special decisions we made of the entire day. That day we were both so excited to share with each other what we had so carefully written out to vow to one another, that the nerves fell away. We honestly didn't notice the 49 people sitting front and center watching us or all the other strangers across the beach listening in. We plan to read our vows out loud to each other on each and every anniversary and remember that moment in time.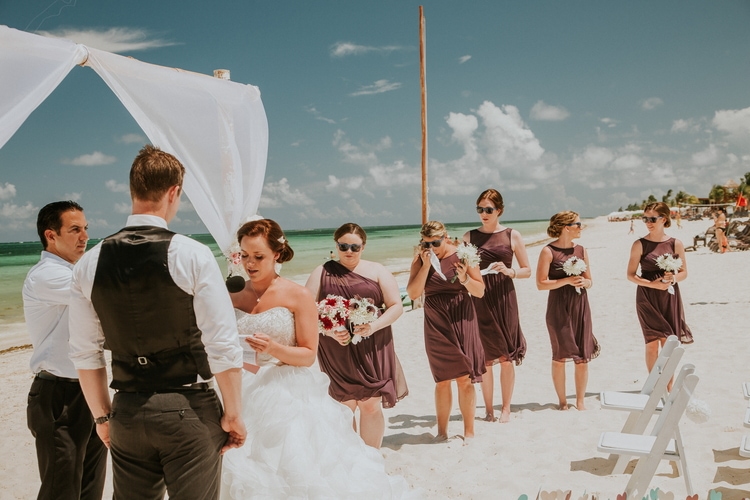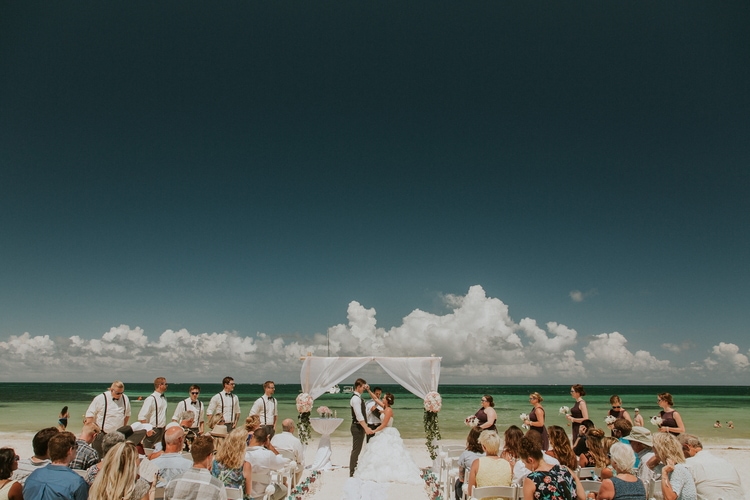 An ever-popular tradition for destination weddings is the sand ceremony. We loved the meaning behind it but wanted something just a little different. I came across Unity in Glass, a company with a similar concept. We worked with the company's owner carefully selecting crystals that matched our wedding colors, and carefully transported them with us to Mexico.
During our ceremony we combined them all by taking turns pouring them together, to signify our lives past and present coming together as one. Once we returned home from Mexico, we sent the glass crystals back in for them to get to work. A few weeks later, after returning from our honeymoon our gift had arrived. The crystals we poured had been blown into a glass sculpture. It was incredible to see our colors, and that day frozen in time in such a beautiful form. We now have a gorgeous glass sculpture signifying that moment in time. We even have leftover crystals that we can send away for new pieces down the road on anniversaries or for special gifts to one another.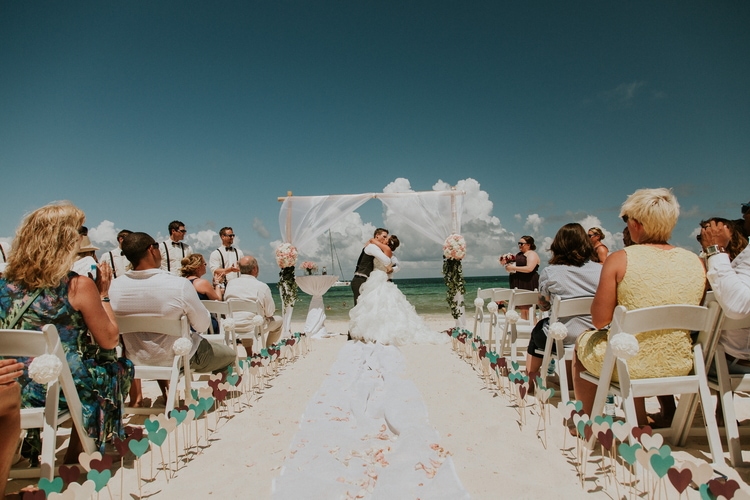 After the ceremony, we ventured around the resort taking many silly, serious and romantic pictures. It was so relaxing and easy staring into Chris's eyes and having someone capture those moments. I had never seen him look happier or more handsome.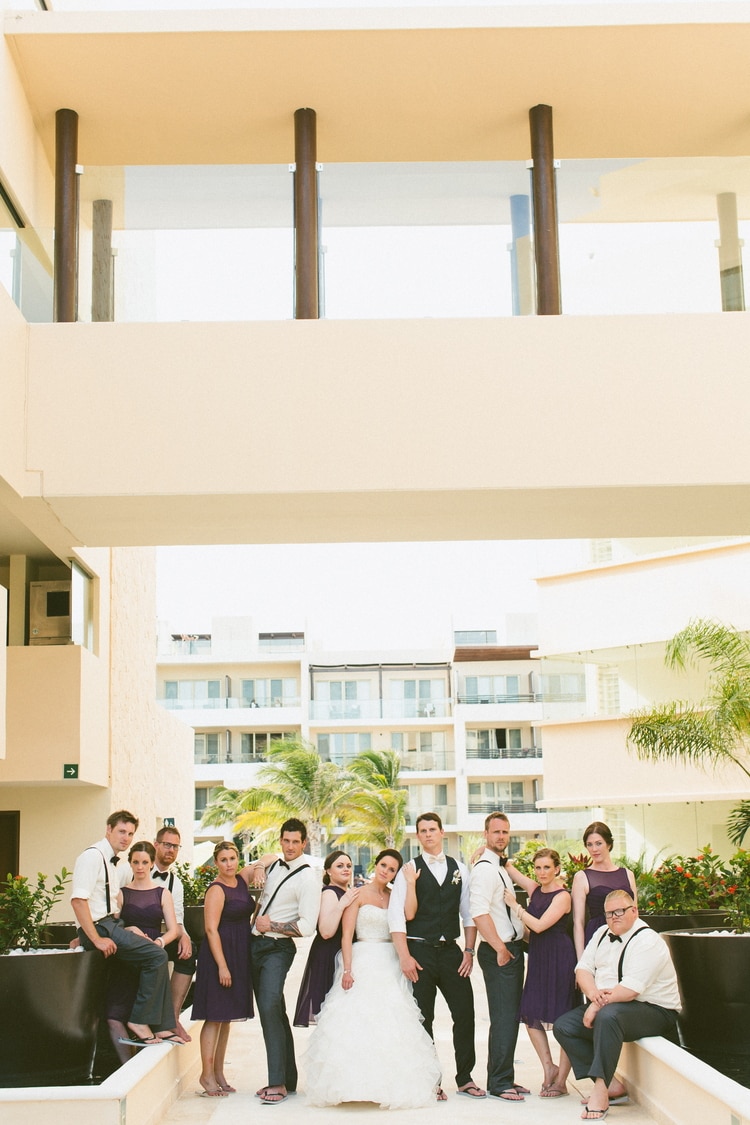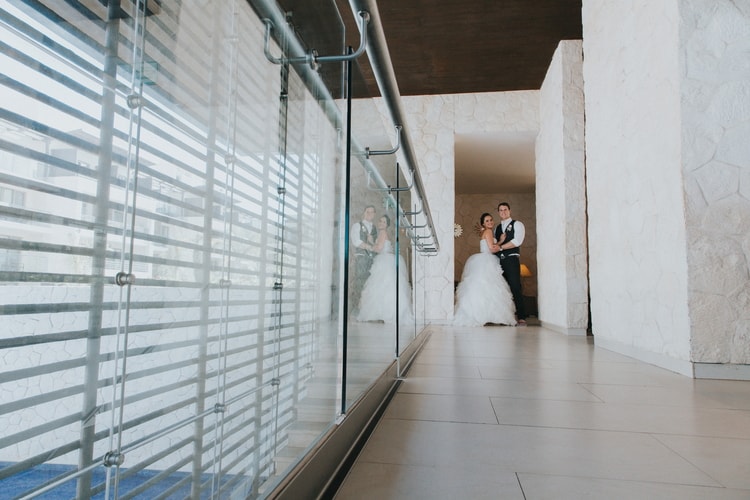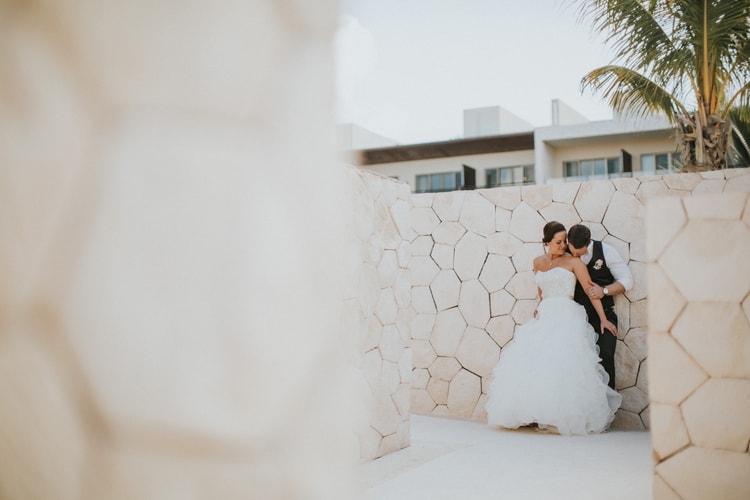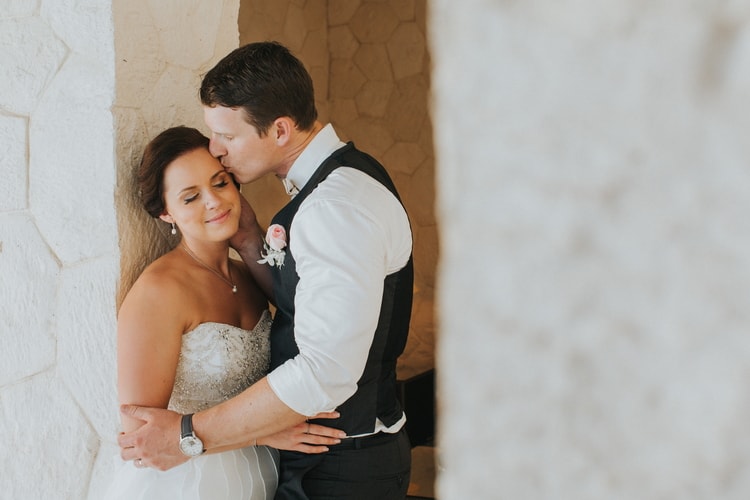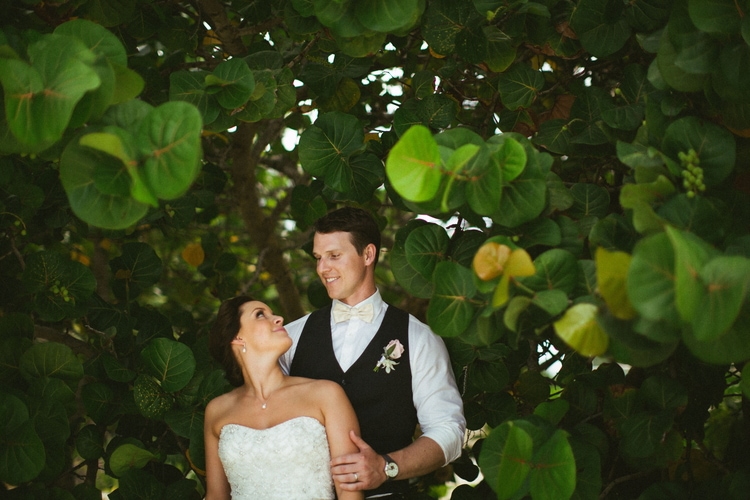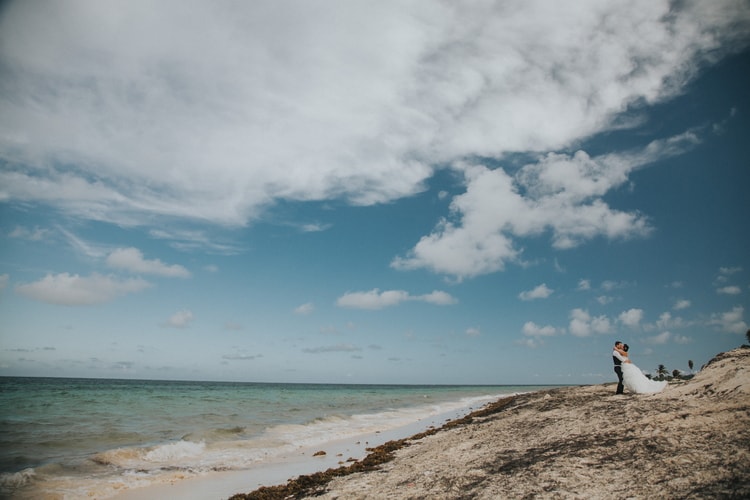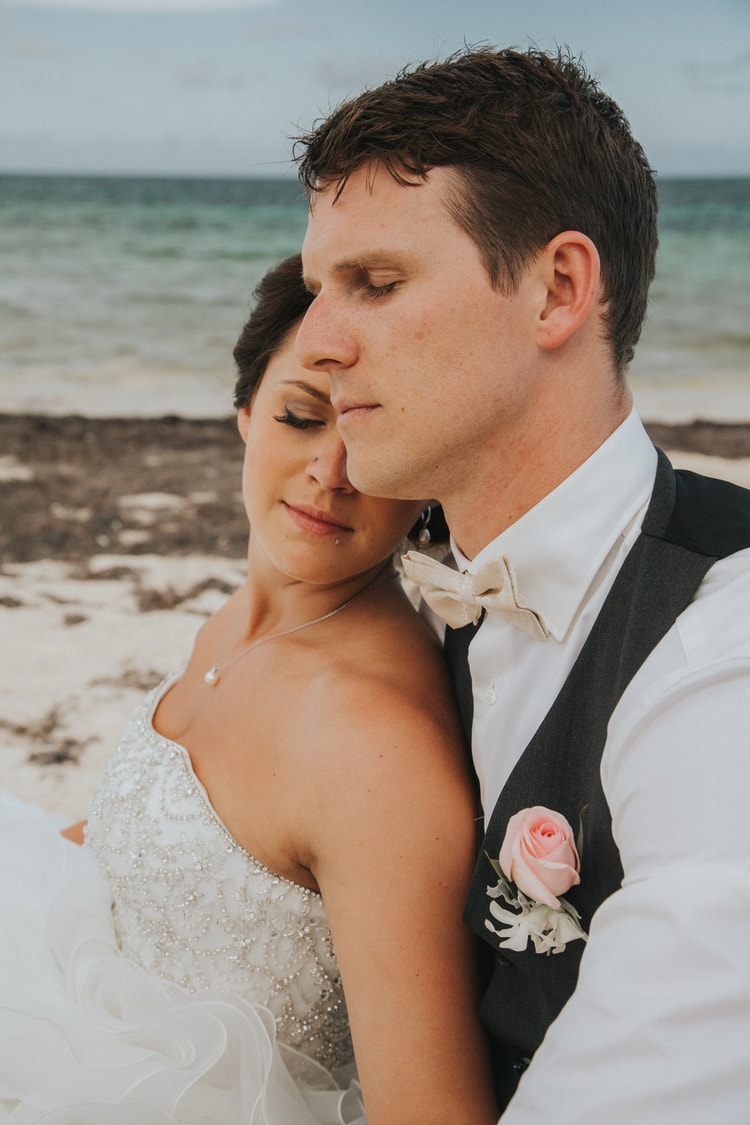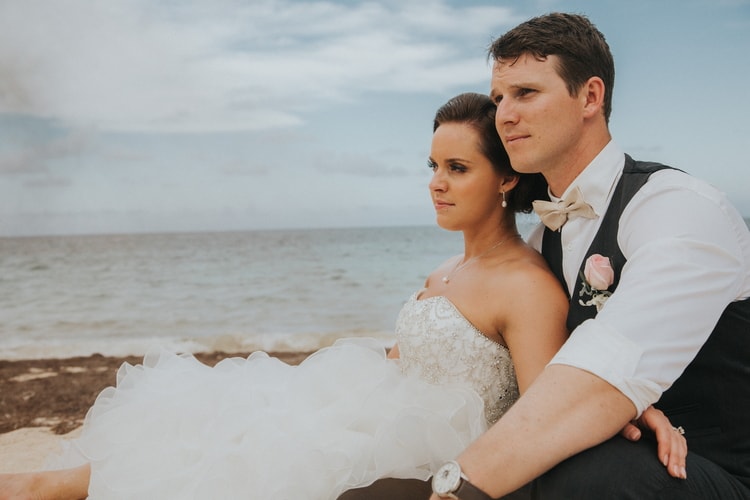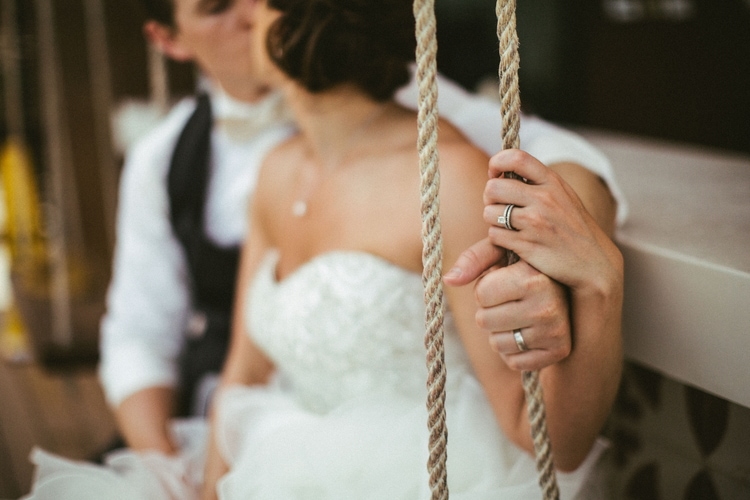 Before we knew it, it was time for the reception. It was held outside on the Nautica Beach Bar, a private location which looked out into the ocean. Chris and I sat in awe as our family and friends took turns standing up and telling stories, giving advice for our marriage, and reminiscing about days gone by before we had met each other.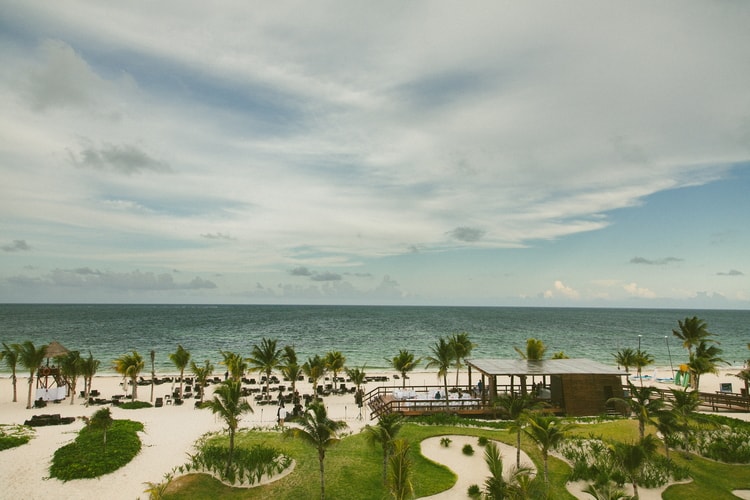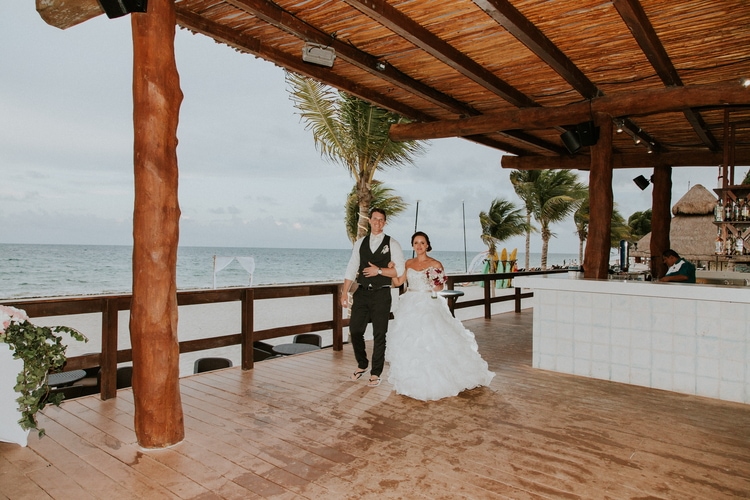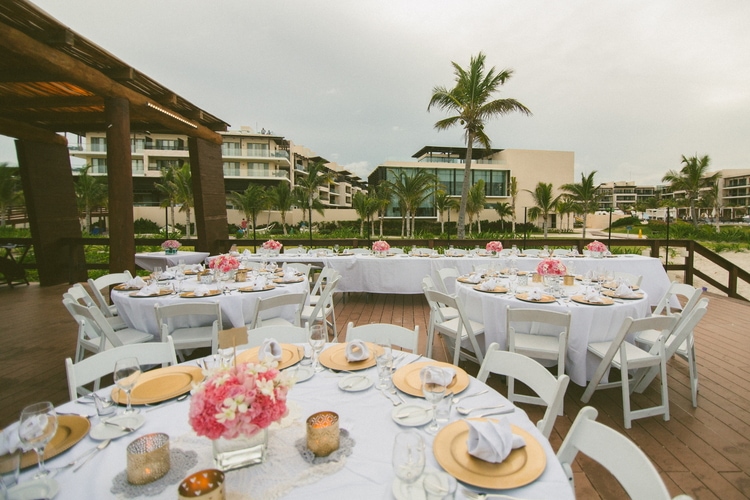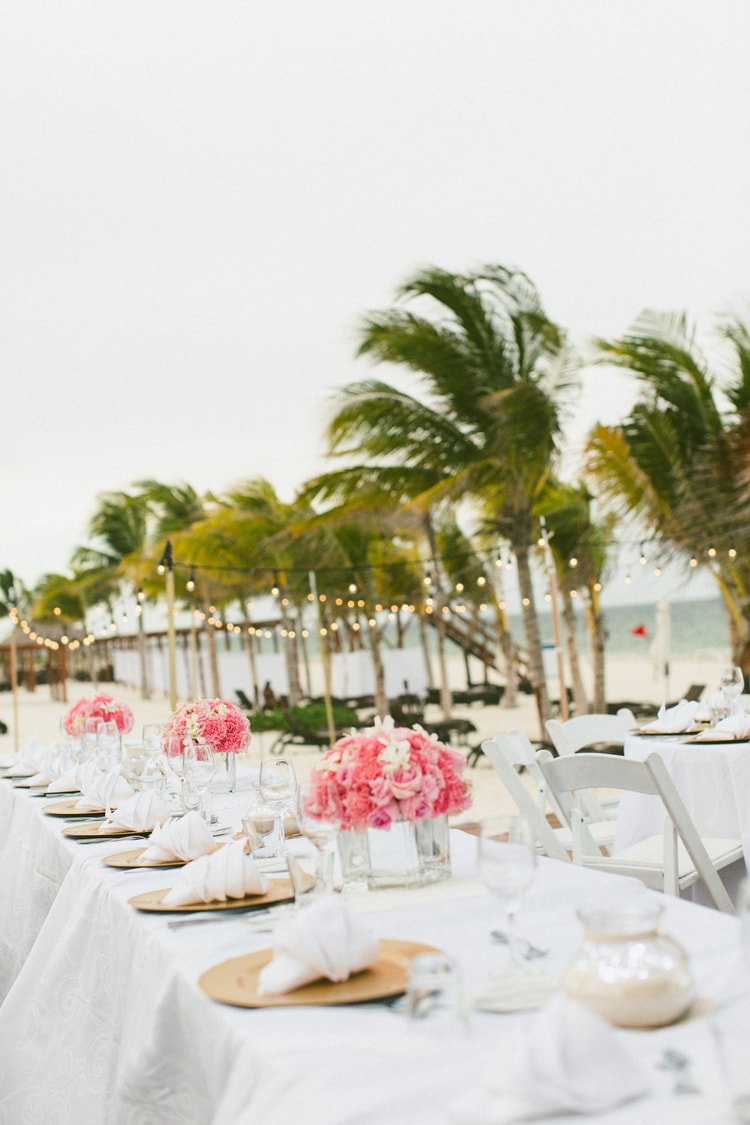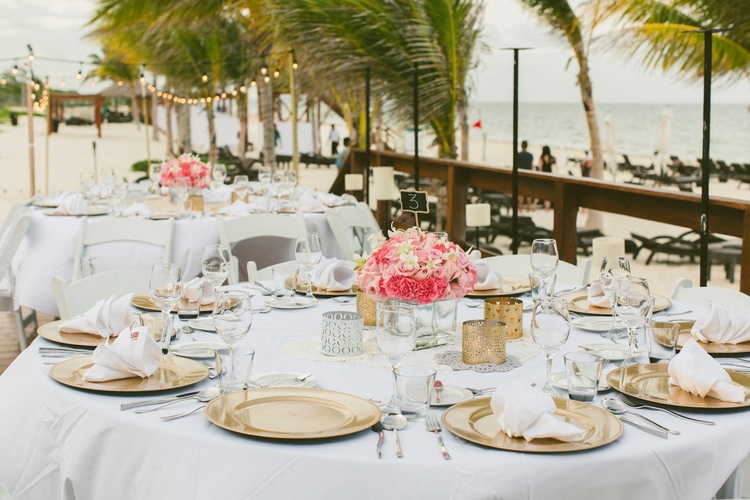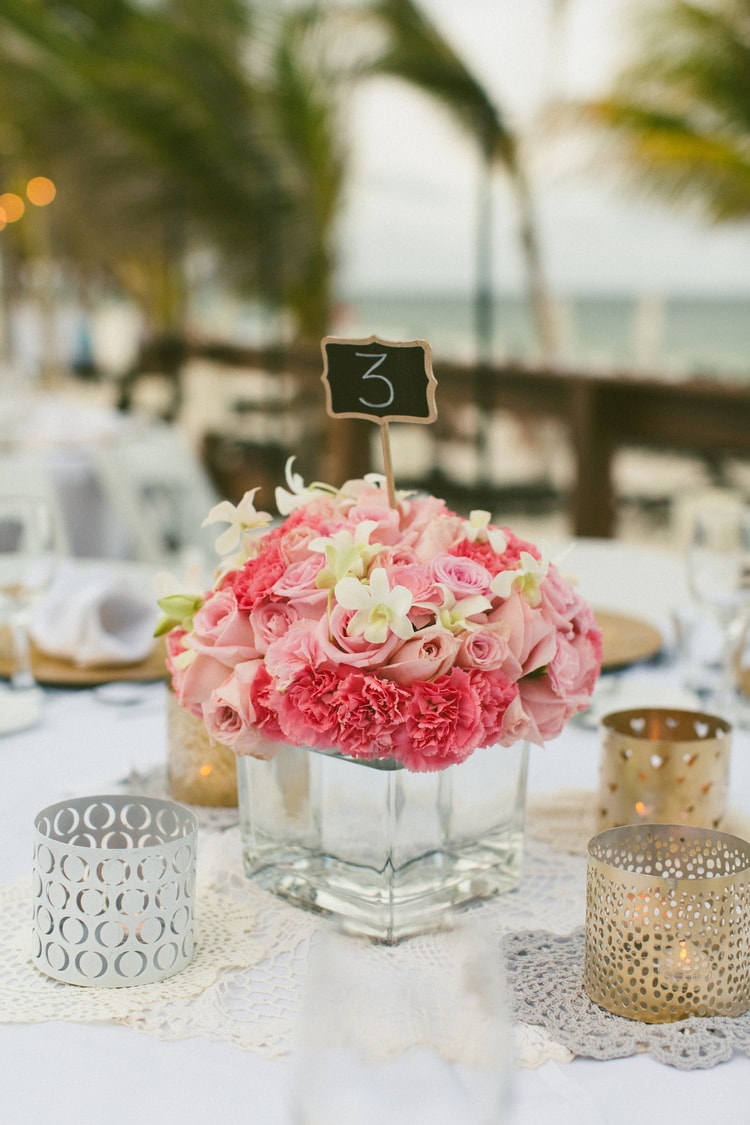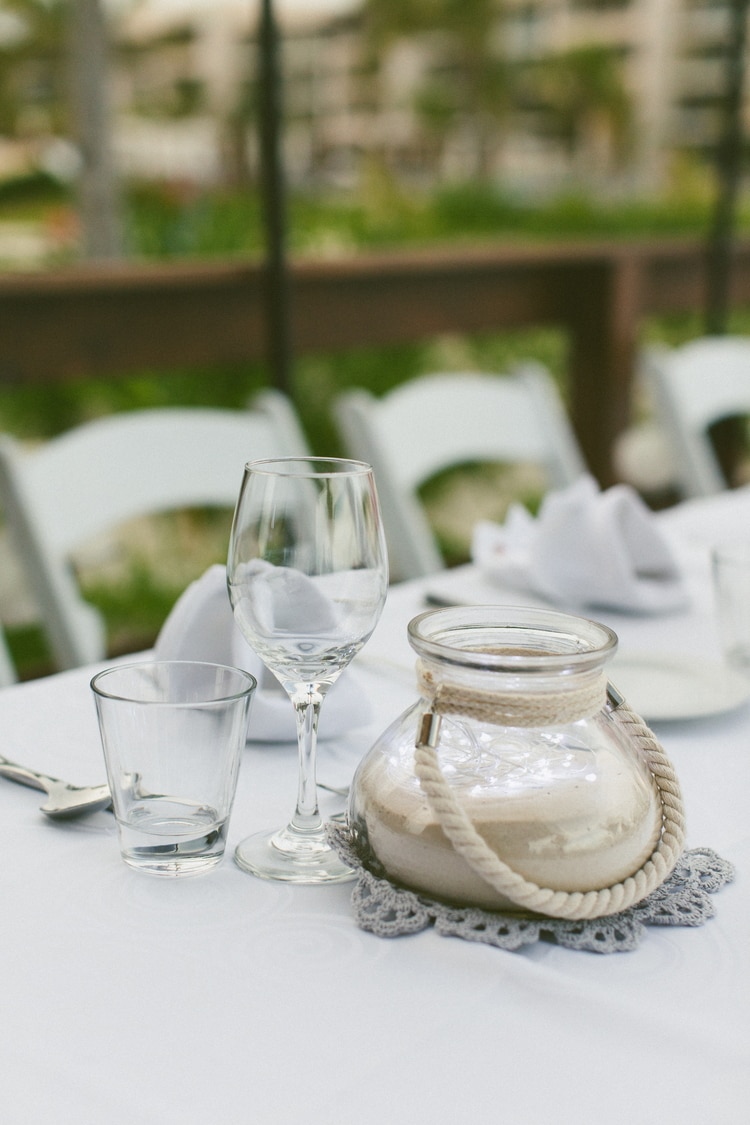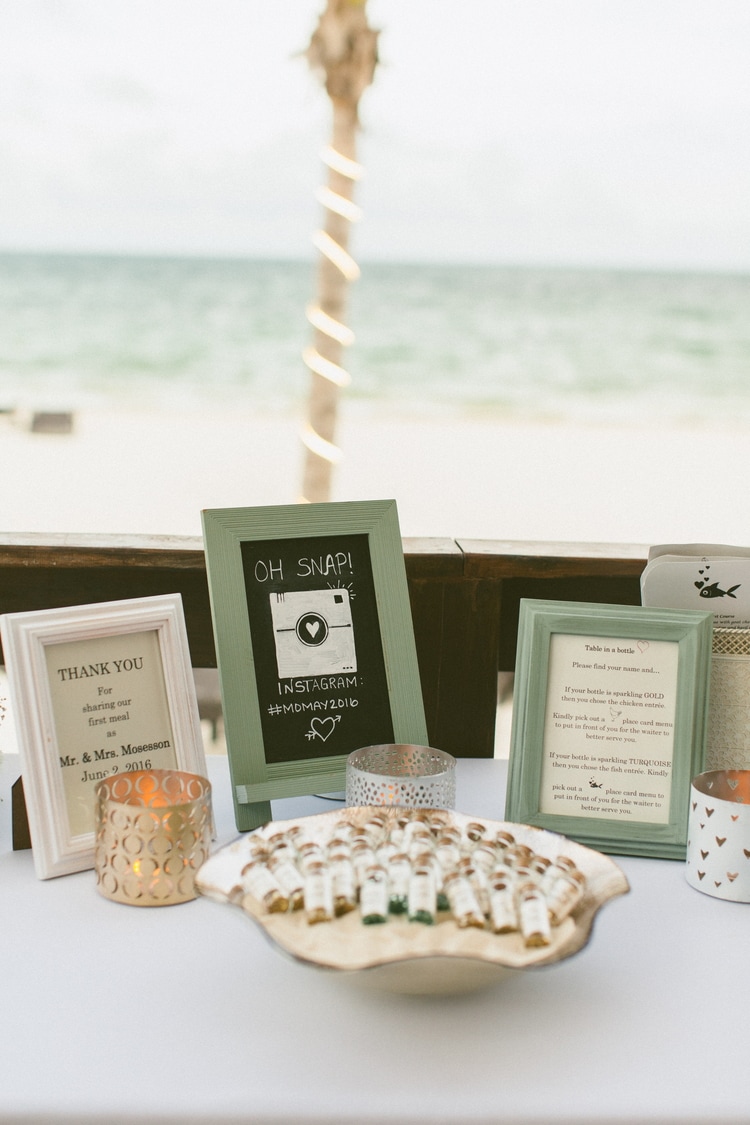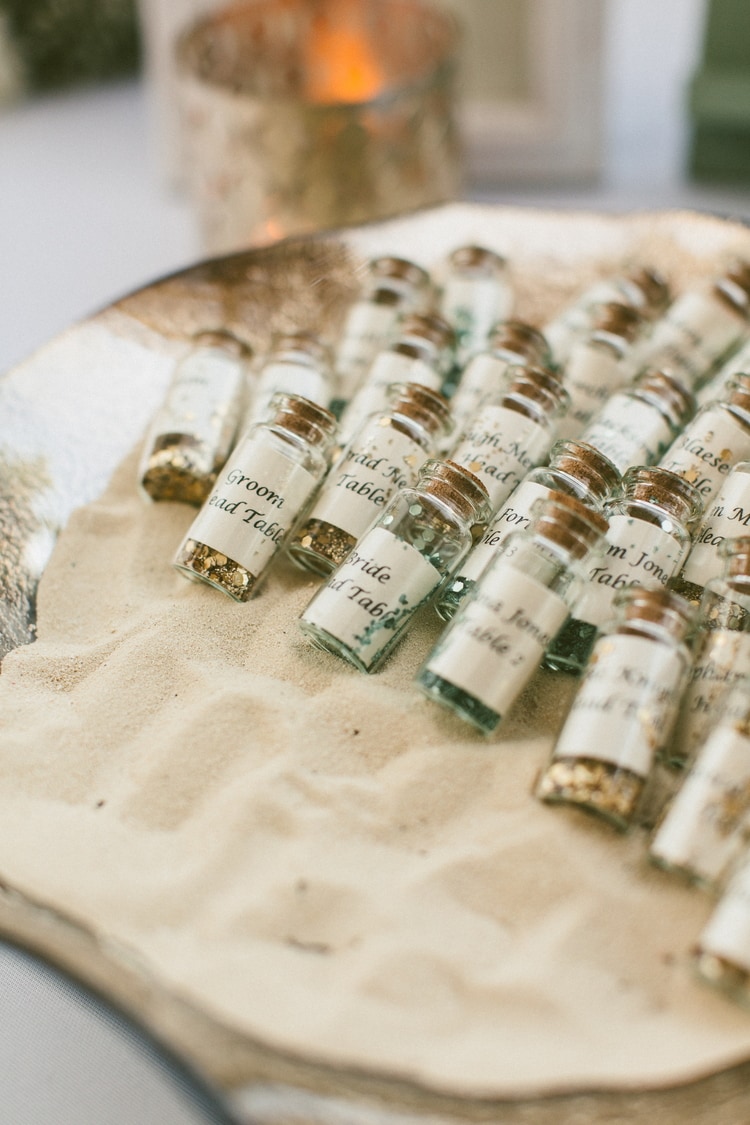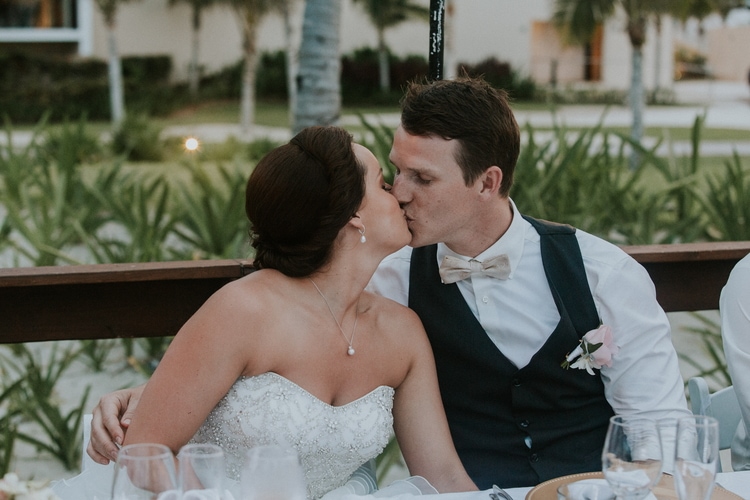 We enjoyed a beautifully plated dinner and a sweet slice of wedding cake before our first dance. It was surreal and impossible to describe the feelings of joy and completeness we felt. I was so happy I might have screamed if nearly fifty people weren't staring at us. We took turns dancing the father/daughter, and then mother/son dances before welcoming the whole crew onto the sand 'dance' floor. We danced the night away surrounded by the most loving, supportive and best wedding guests a couple could ever ask for.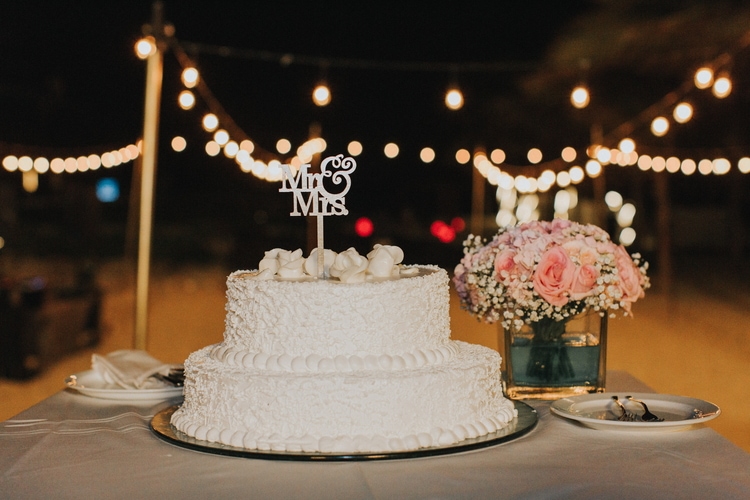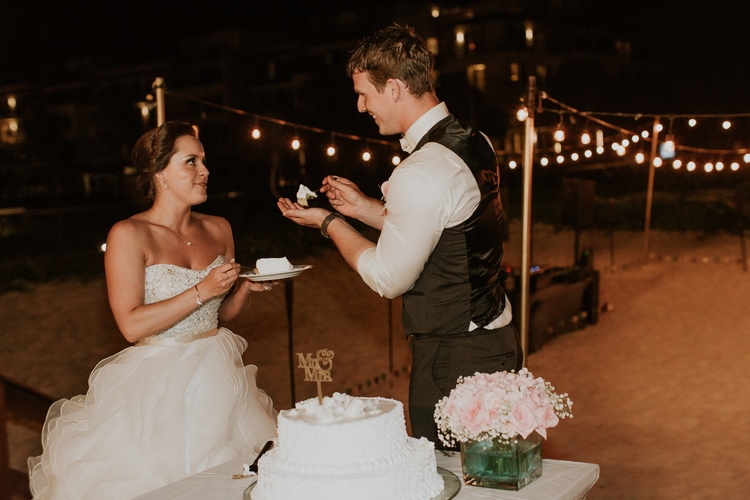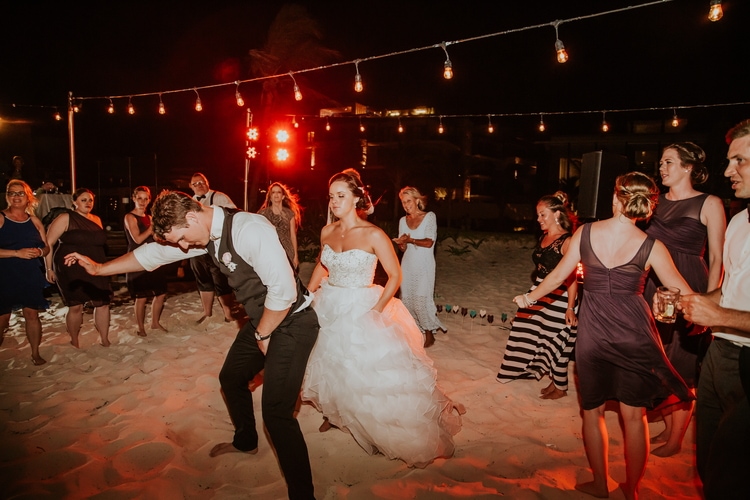 Five years ago I had the pleasure of meeting Sarah when she shot my sister and Matron of Honor's wedding in Banff, AB. I just loved her complete approach to the day. She is so focused on capturing all the major moments throughout the day, as well as the ones you didn't even know you wanted. She is professional and wild all at the same moment. Her gentle direction and guidance made it possible for her to capture shots I never knew would be possible. She spent her own time scoping out mini locations within our vicinity to ensure we had variety and gorgeous backdrops. We never even considered using any other photographer. Her work speaks for itself.
Vendors:
Photographer: Sarah Pukin
Ceremony & Reception Venue: Royalton Riviera Cancun Resort & Spa
Favors: DIY
Bridal Gown: Allure from The Bridal House
Wedding Ceremony Glass Sculpture: Unity In Glass
Wedding Planners LUXE Destination Weddings
Groom's Tux: Derks Formals
Bridal Party Attire: David's Bridal