Before you start reading about today's featured wedding in Destin, Florida, I want you to go grab a tissue.
Yep, it's that kind of love story.
Nicholle was in nursing school and she volunteered to be the subject of a scan so other students could learn how to use the machinery. Her teacher later pulled her aside to tell her that, incidentally, he had discovered Leukemia on her scan and that it would have likely gone undetected for many years to come because it was in very preliminary stages. She then met her now-husband, a doctor, while undergoing (successful!) treatment for her diagnosis.
Most of the real wedding features you'll find on this blog are overflowing with details to help inspire you. Things like the beautiful ceremony arches, pretty bridesmaid dresses, and flowers. And don't get me wrong, Jacob & Nicholle's Destin beach wedding had all of that. But most of all, I hope that these photos and the couple's movie-worthy story will inspire you to believe in miracles, new beginnings, and true love. I am so, so honored to share these photos captured by Jenna Noelle Photography. The beautiful bride is also here to tell us about her beautiful wedding day in her own words. Enjoy!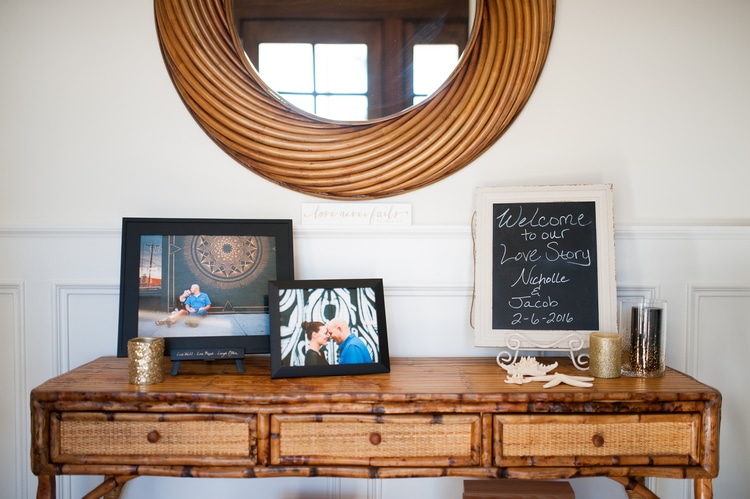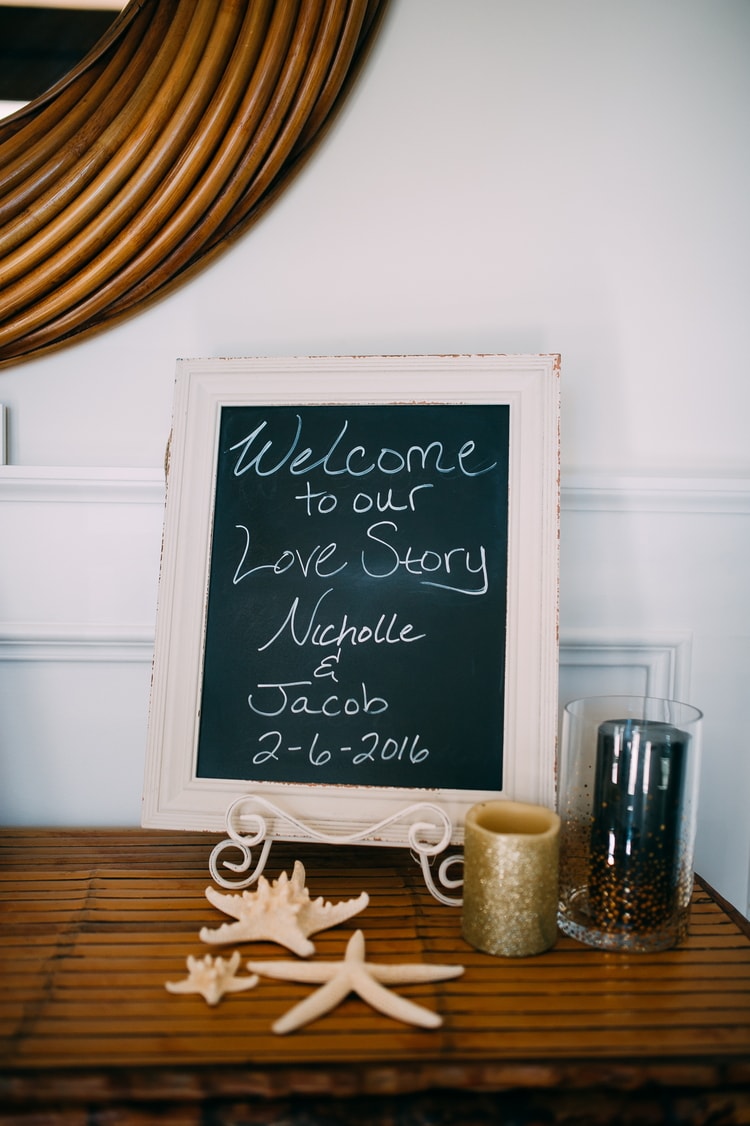 What was your favorite wedding detail and why?
I had one of my grandfather's ties sewn in the shape of a heart into my wedding dress. And my mother at my last fitting had a lace doily that my grandmother made sewn into my dress without my knowledge with a special message: "With love from mom".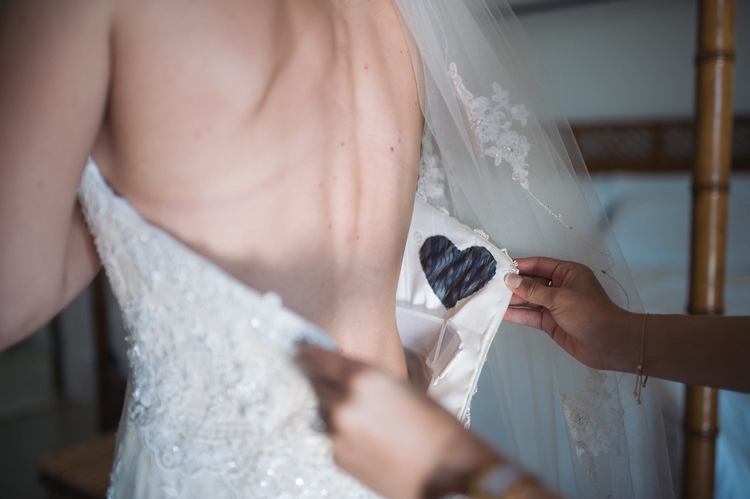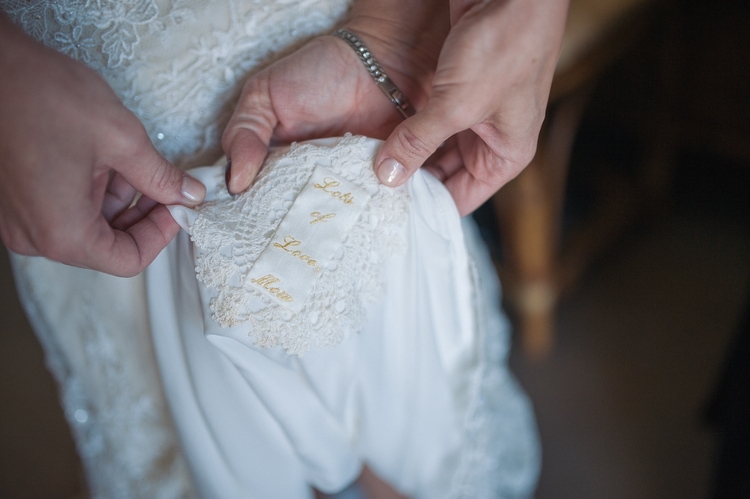 What was the most emotional moment of your wedding day?
My husband did cry when he saw me for the first time in my dress. And then I cried. We are not people who cry easily. Such an amazing moment and my photographer caught it all on film.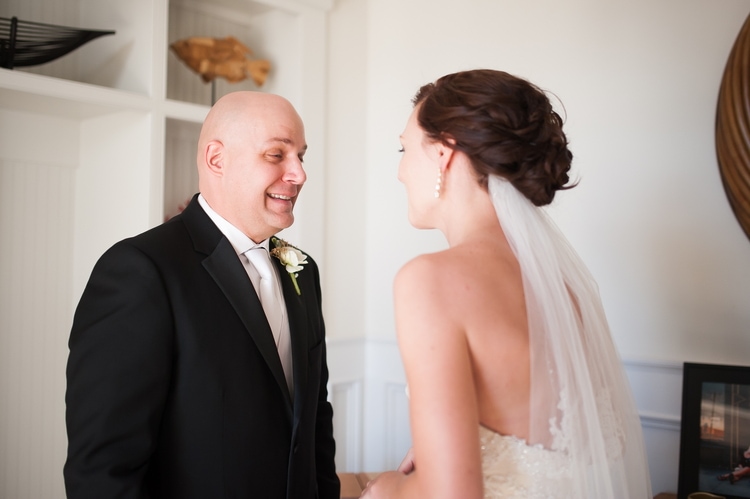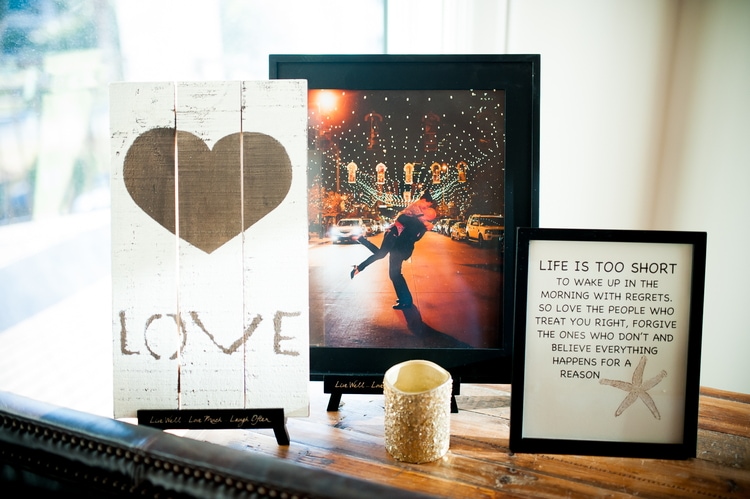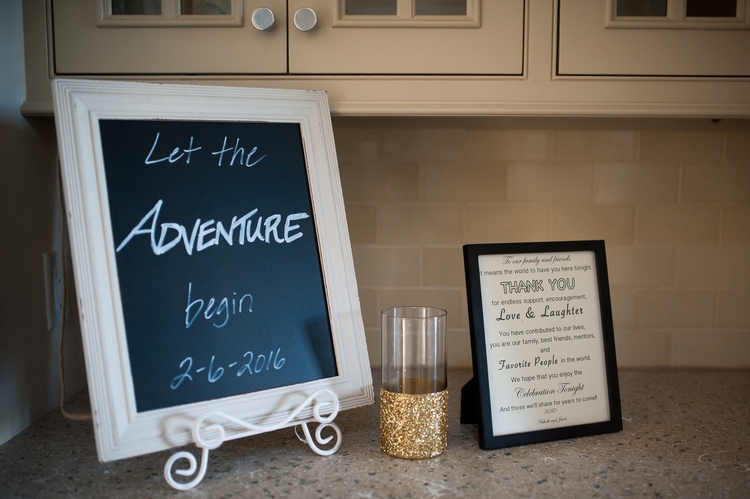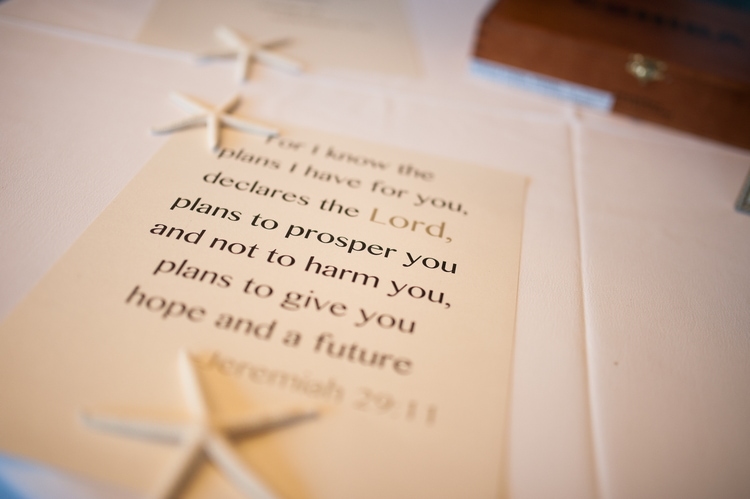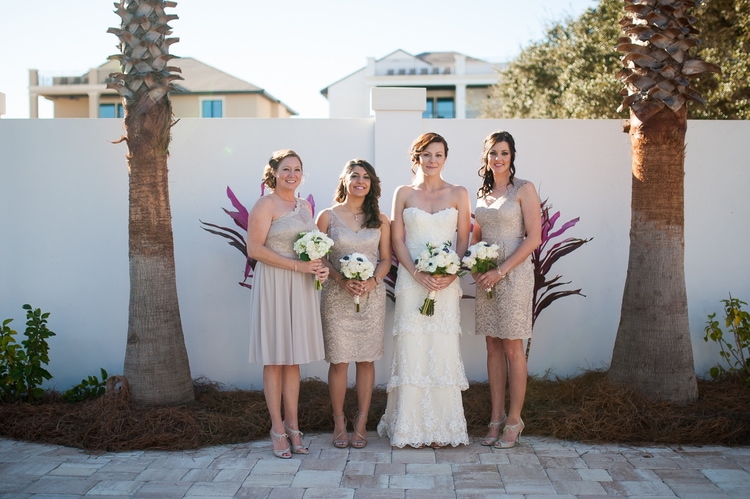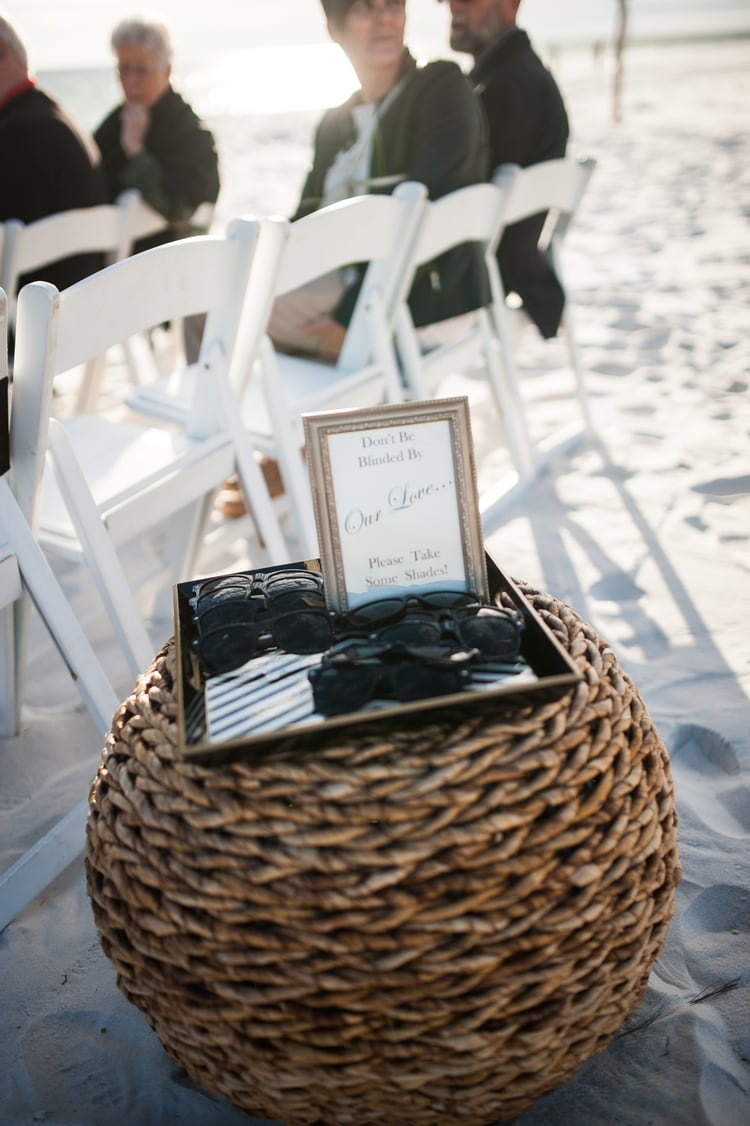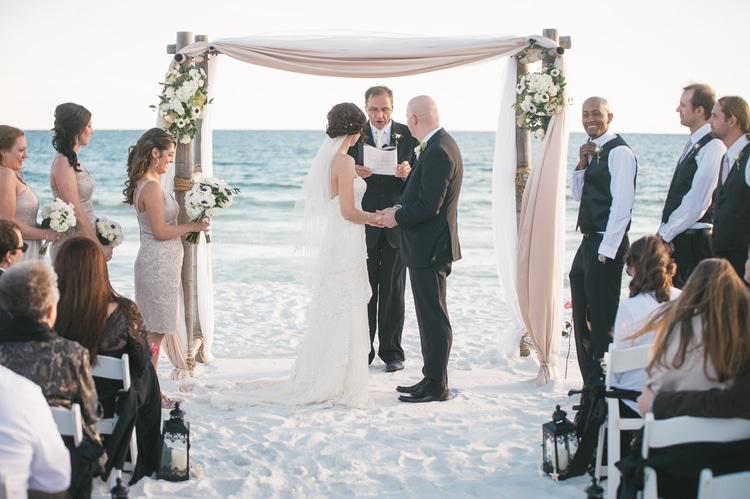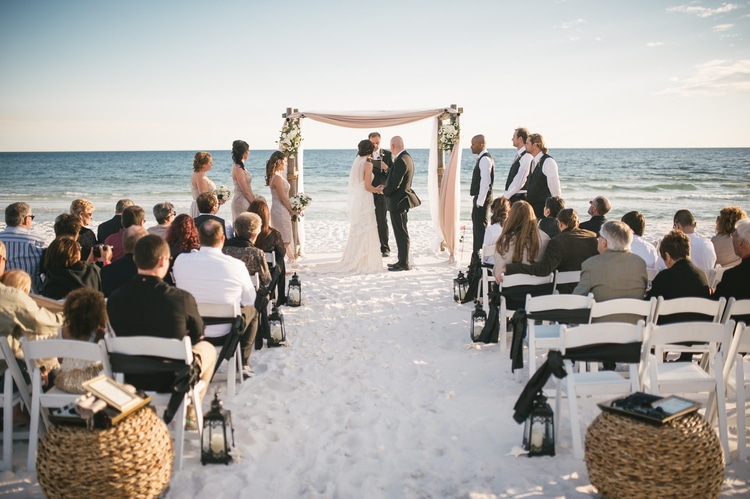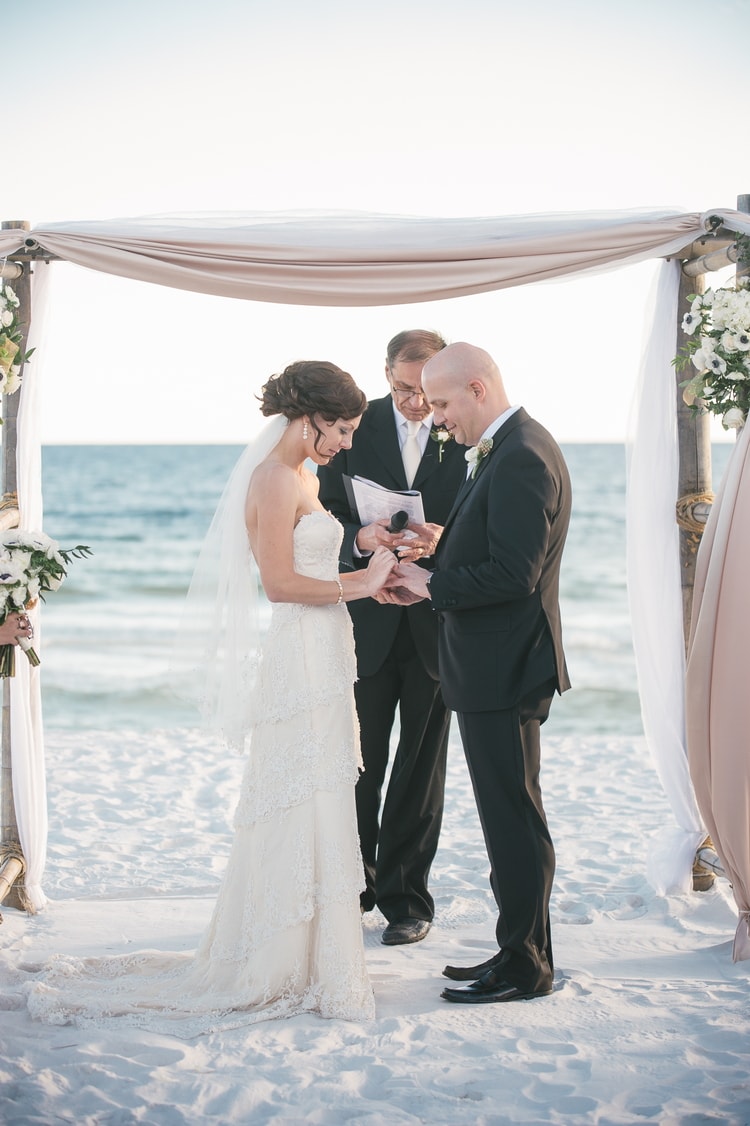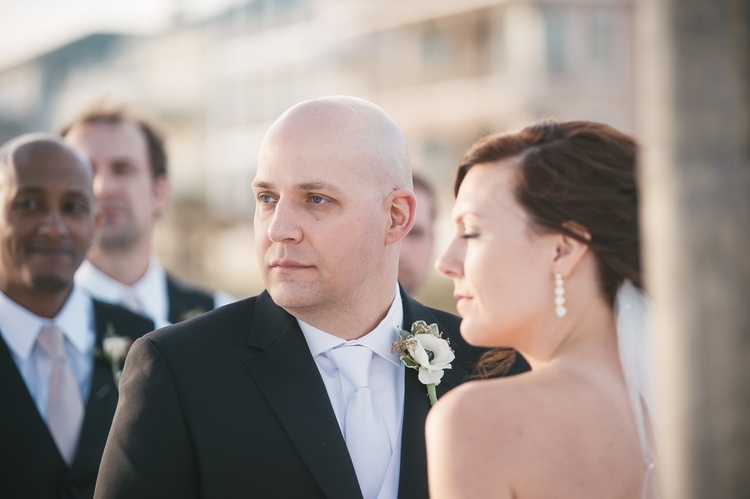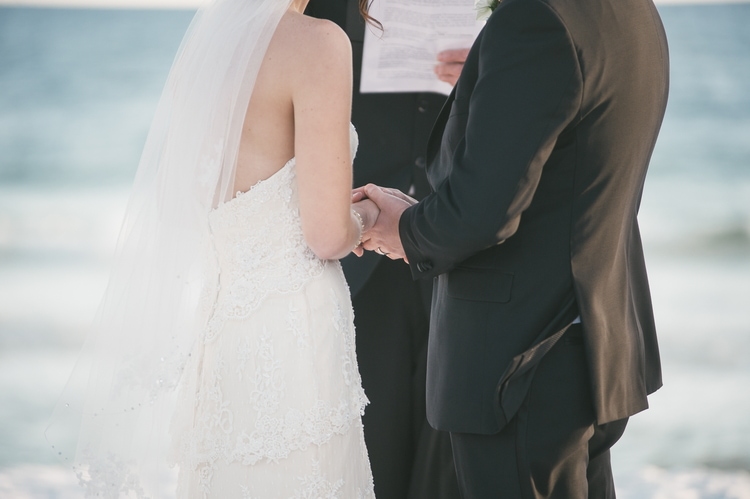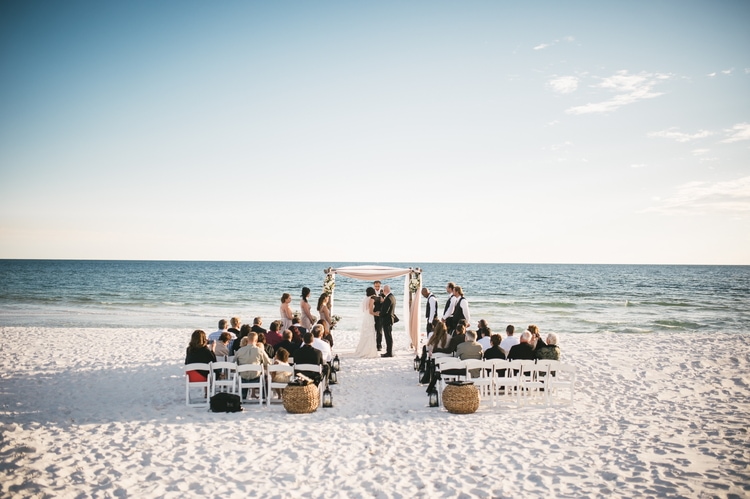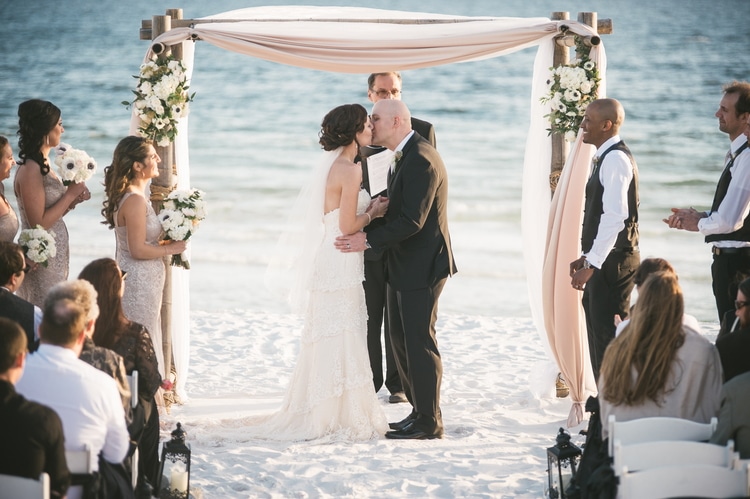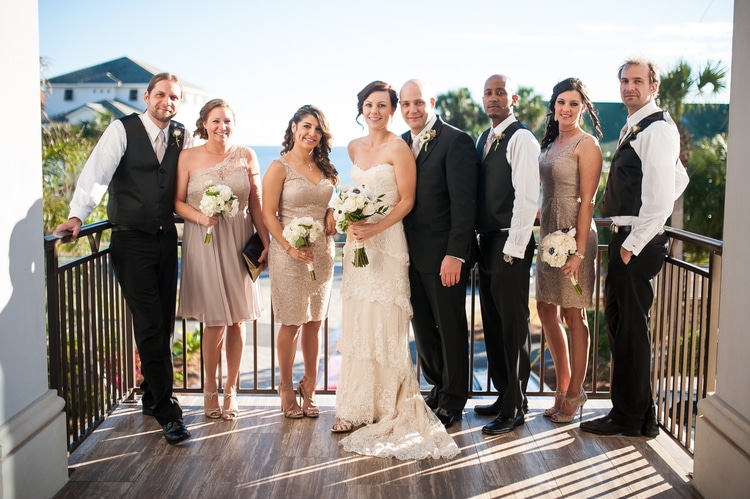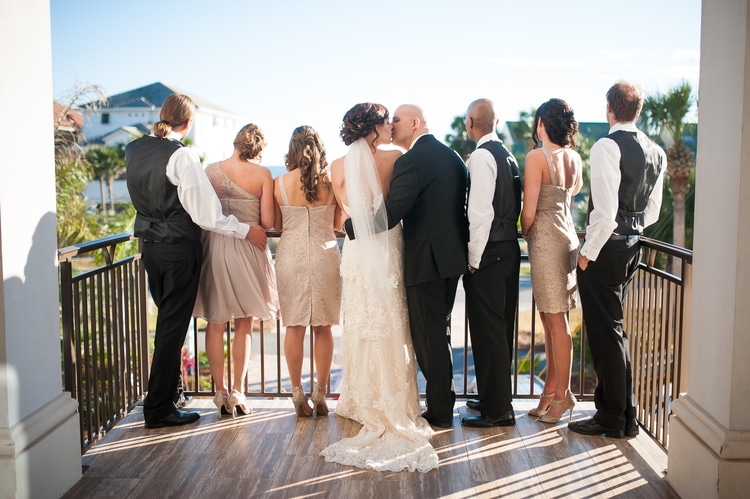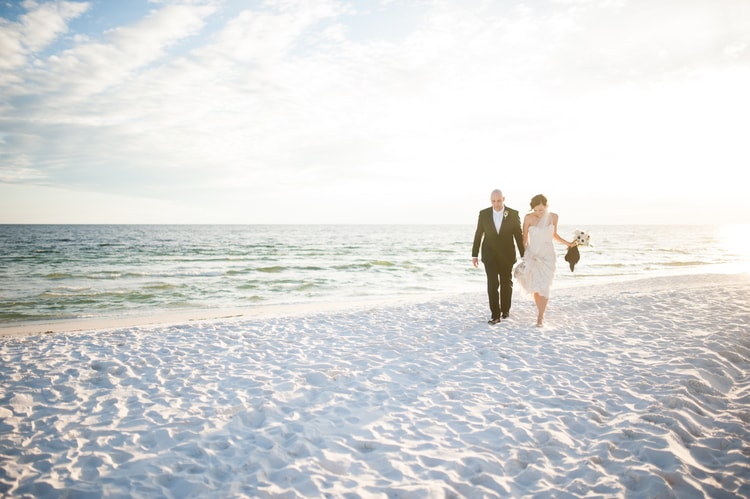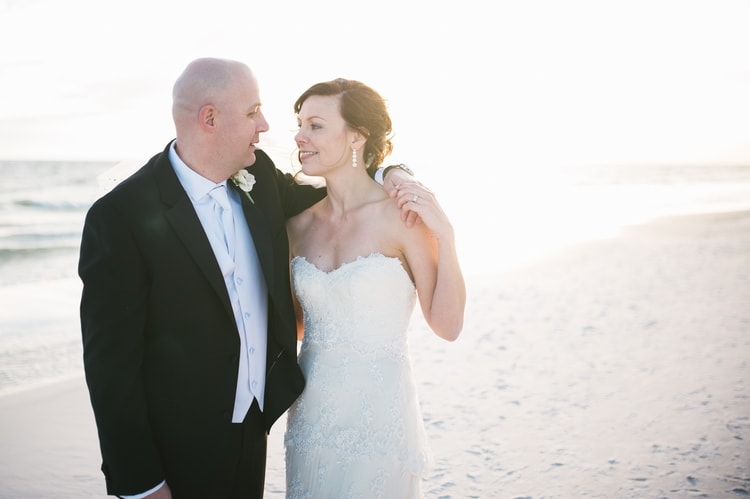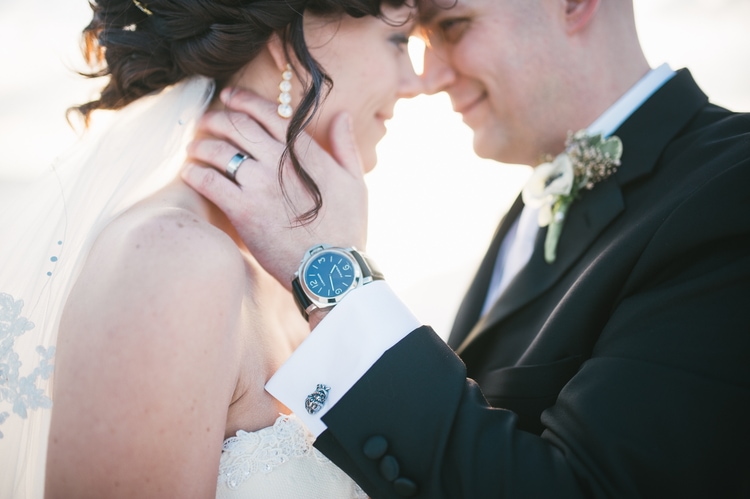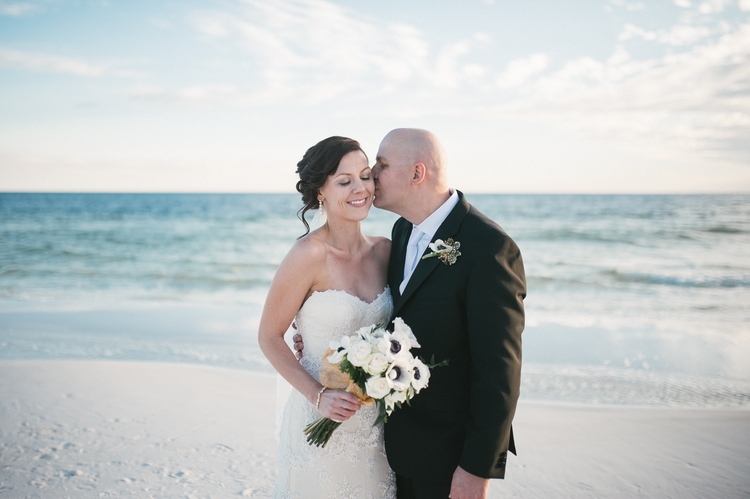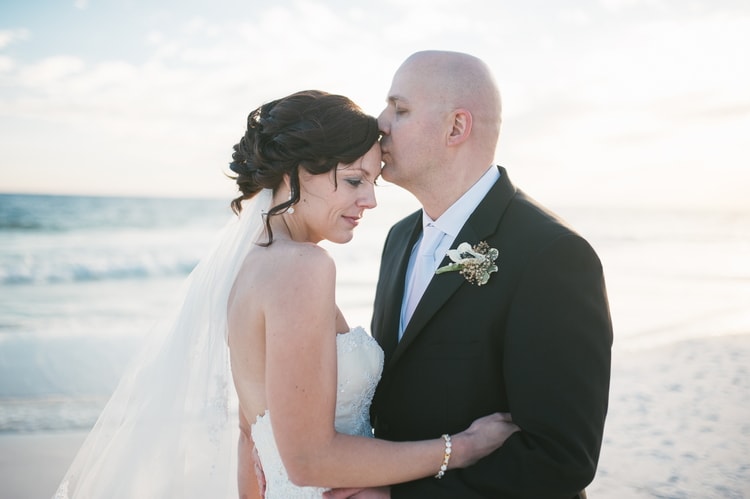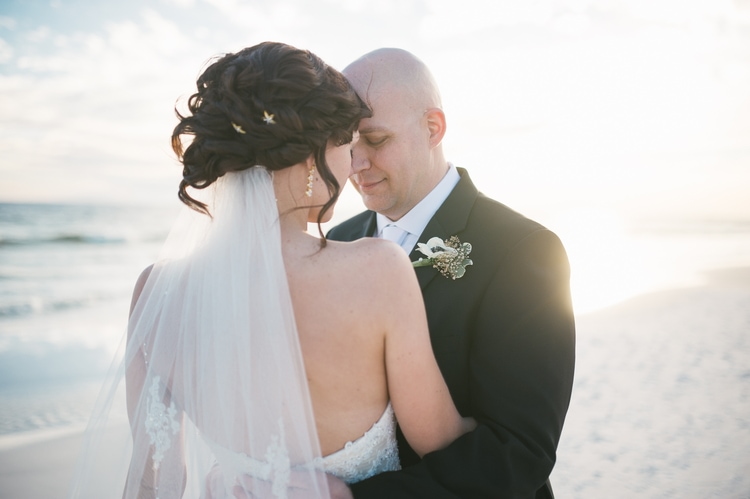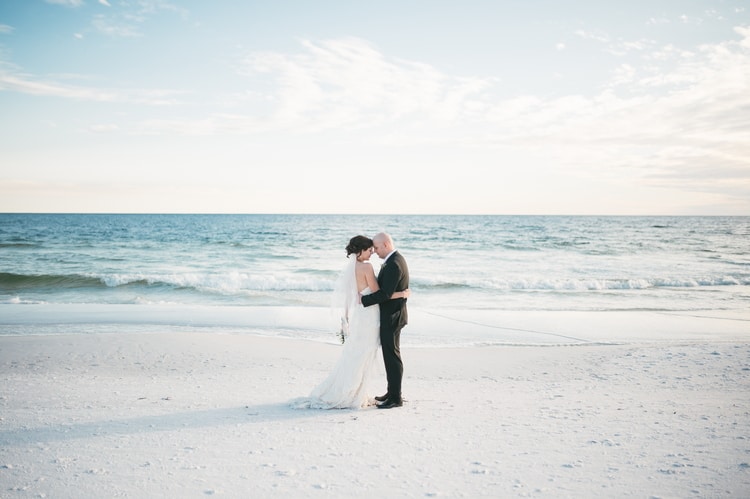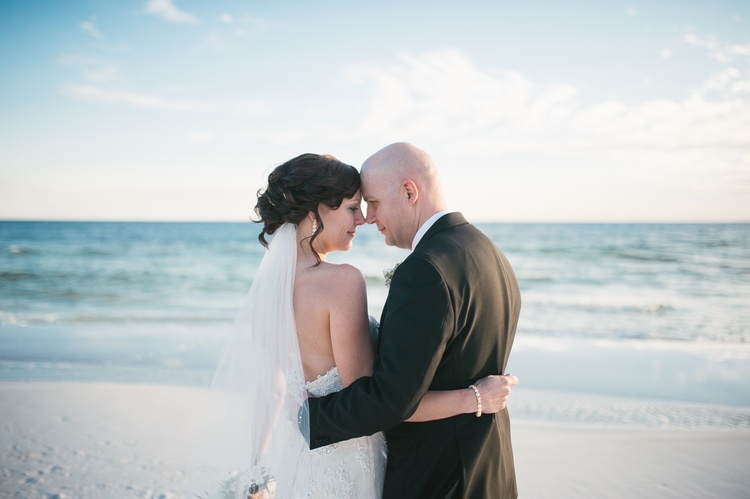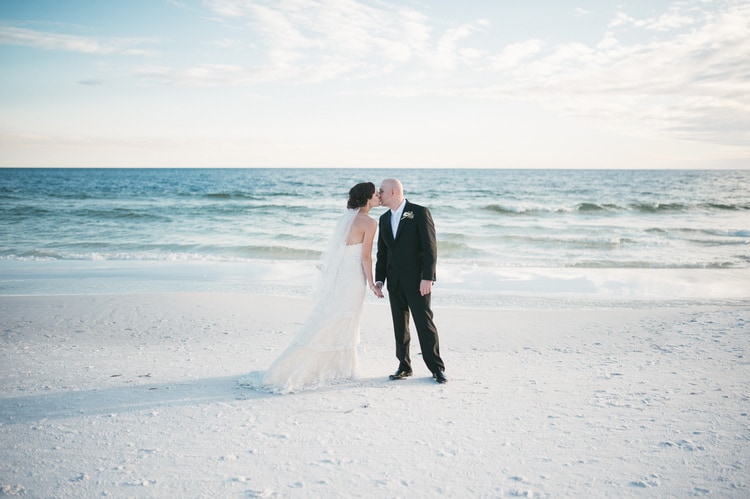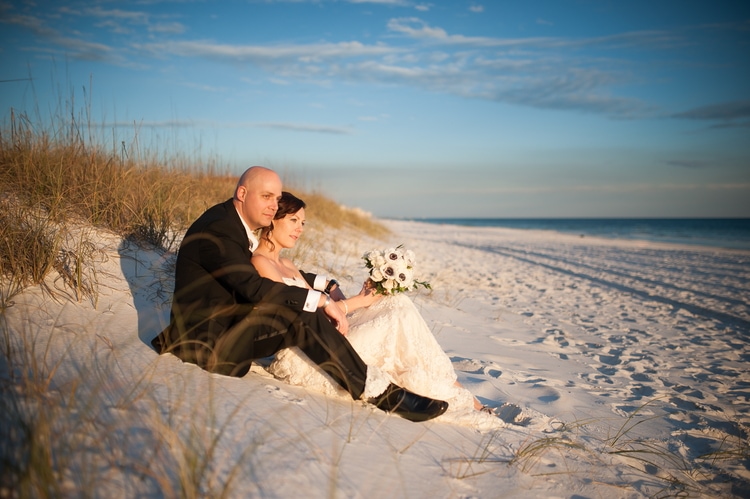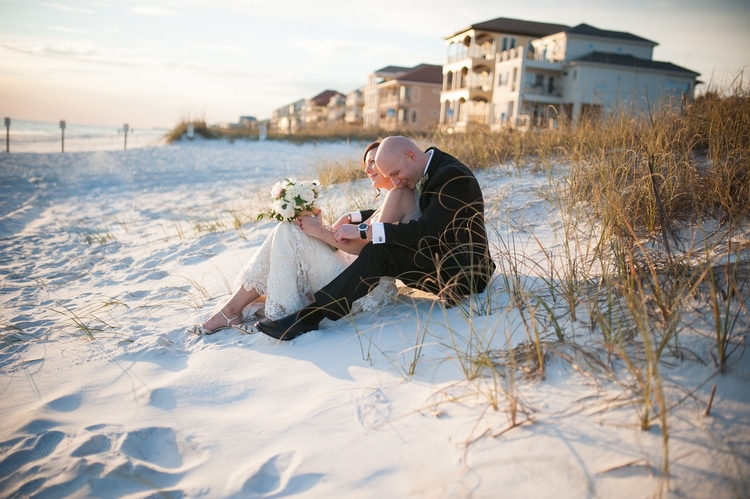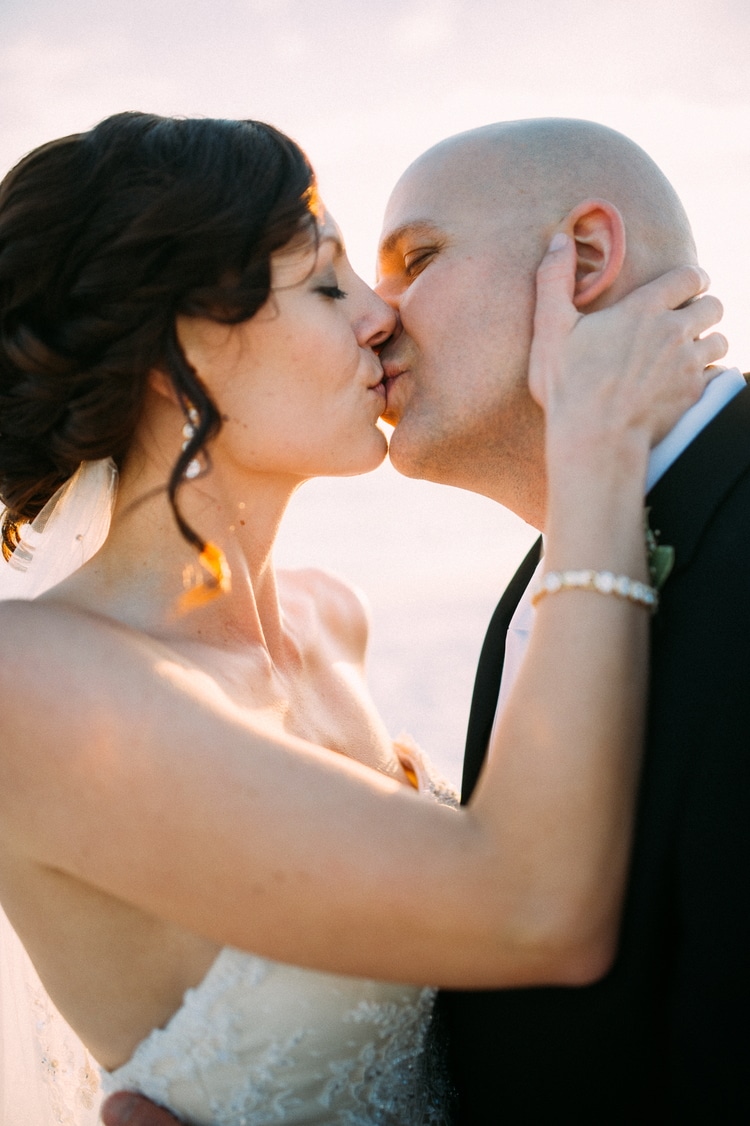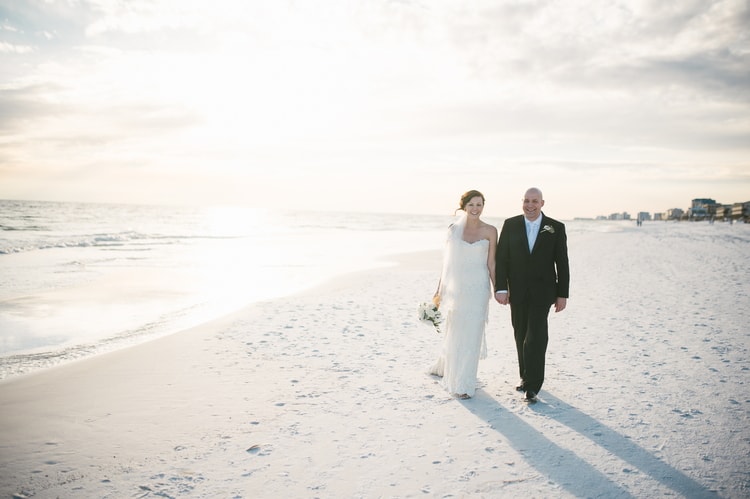 \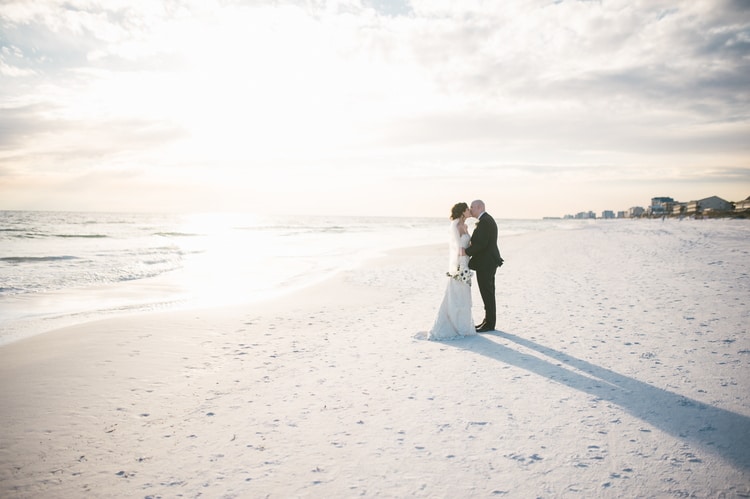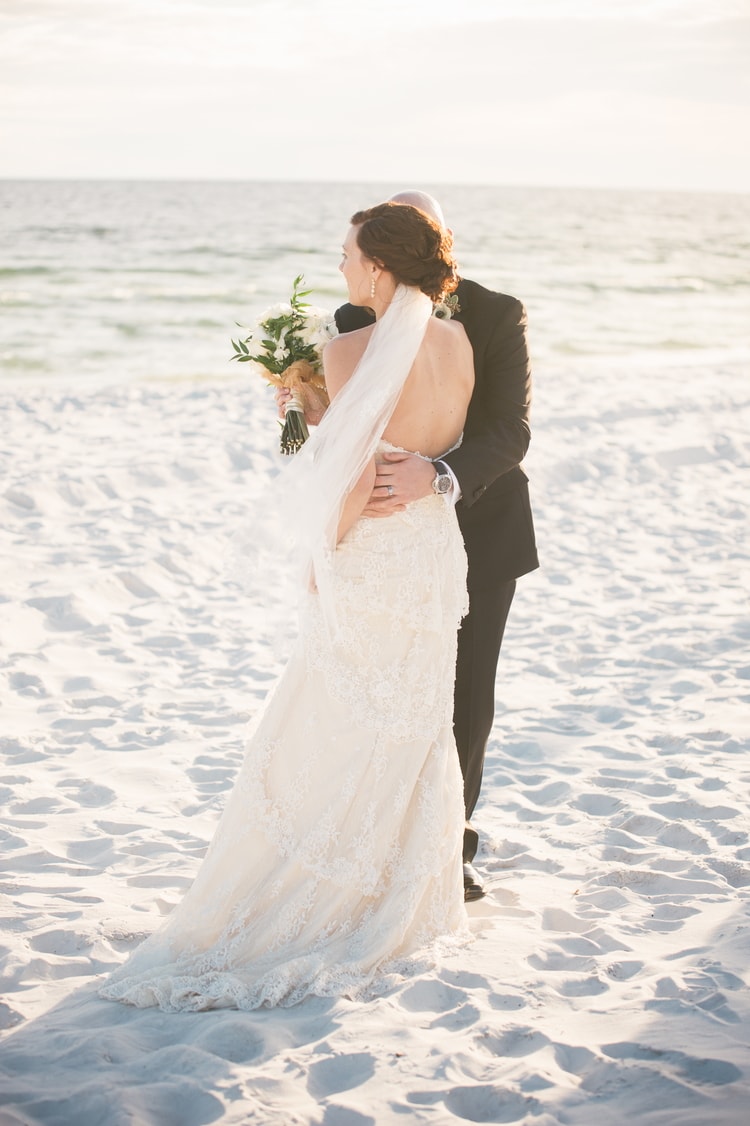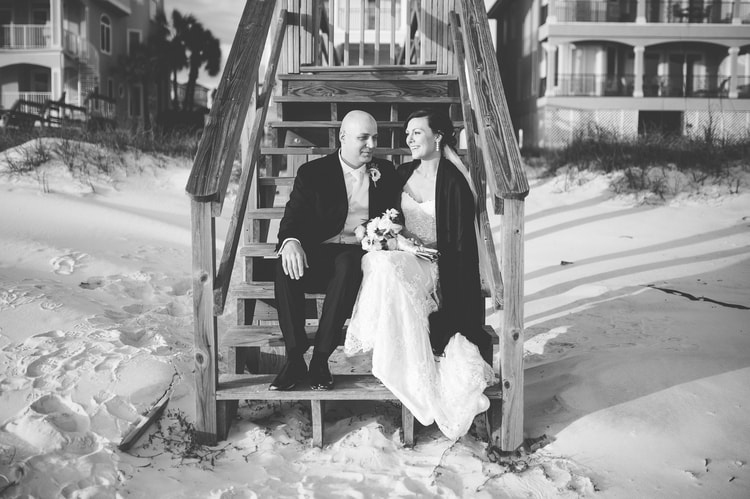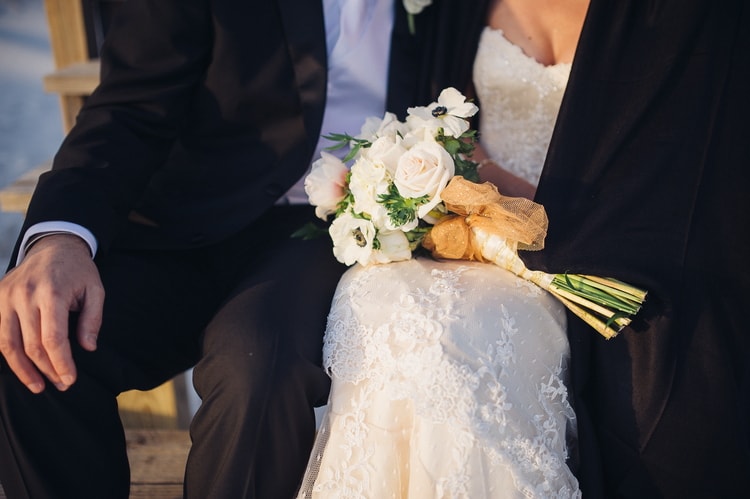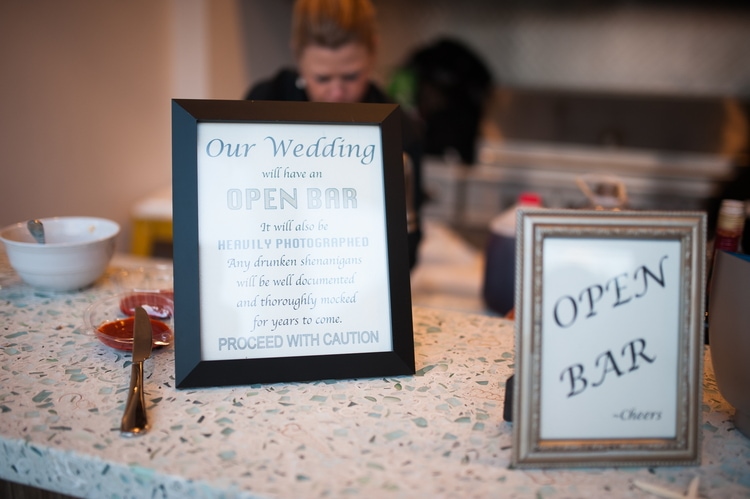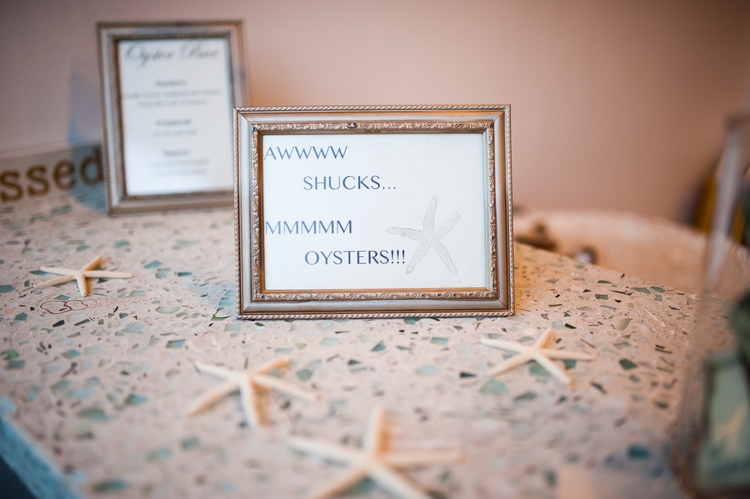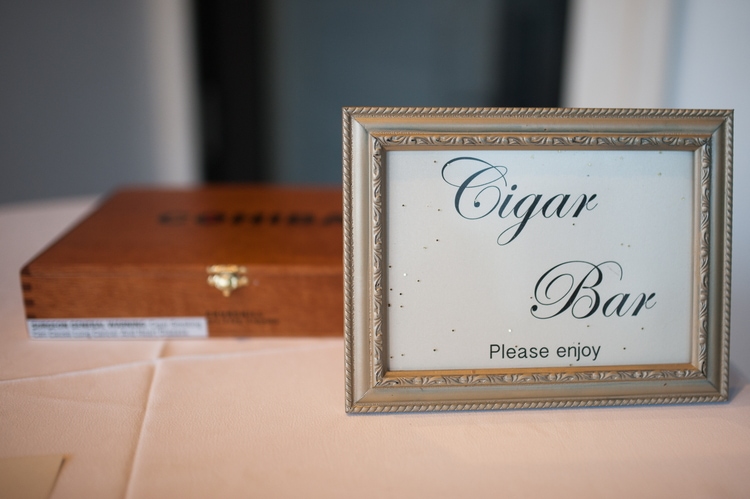 What were your sources of inspiration when choosing your colors, flowers, and cake?
My flowers, white anemones, were the same kind of flowers from a wedding I was a flower girl in, many, many years ago. Such a simple yet classy flower and a favorite of mine. The cake was the grooms choice– who doesn't love chocolate covered strawberries?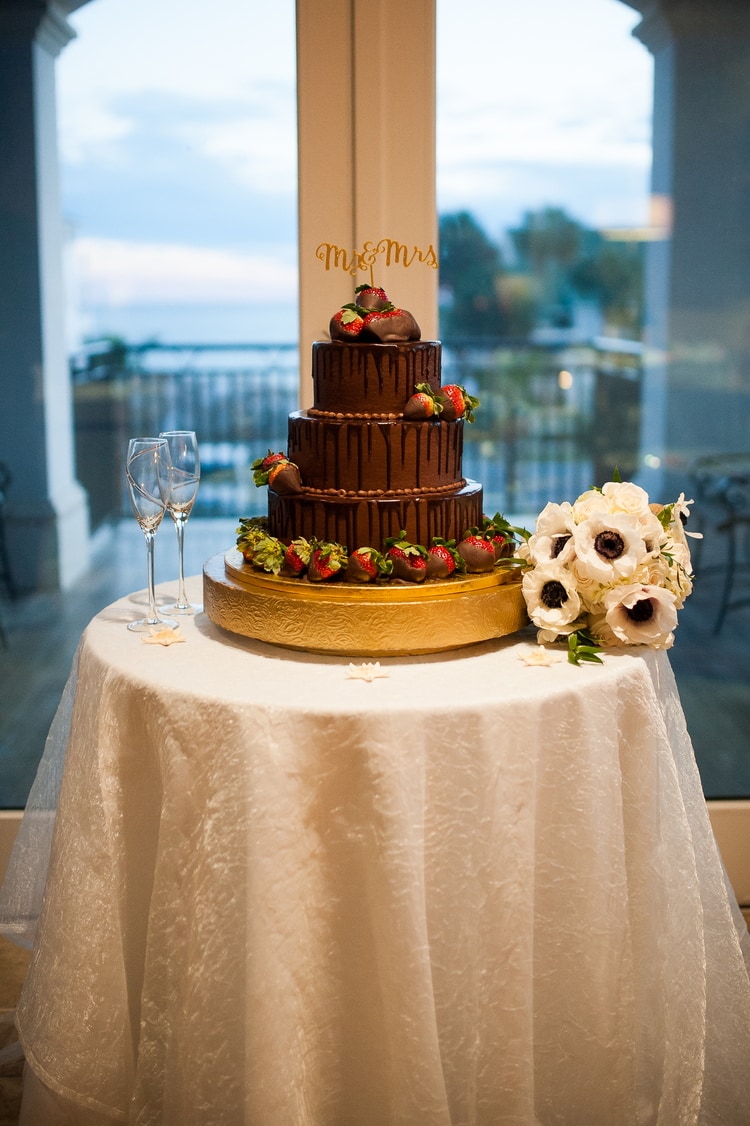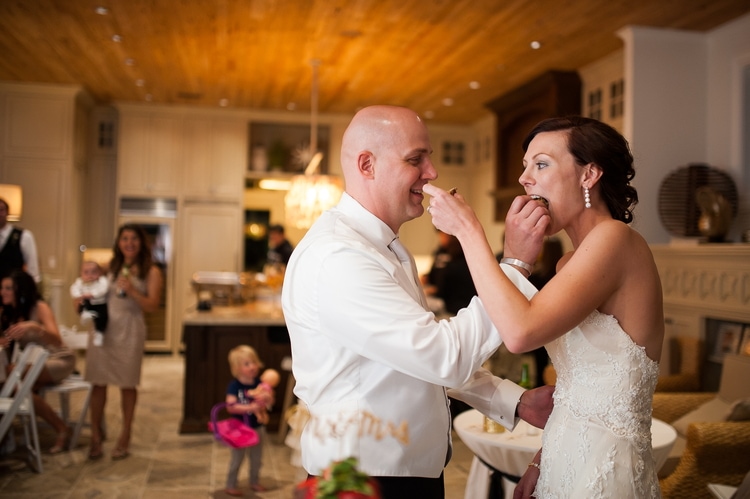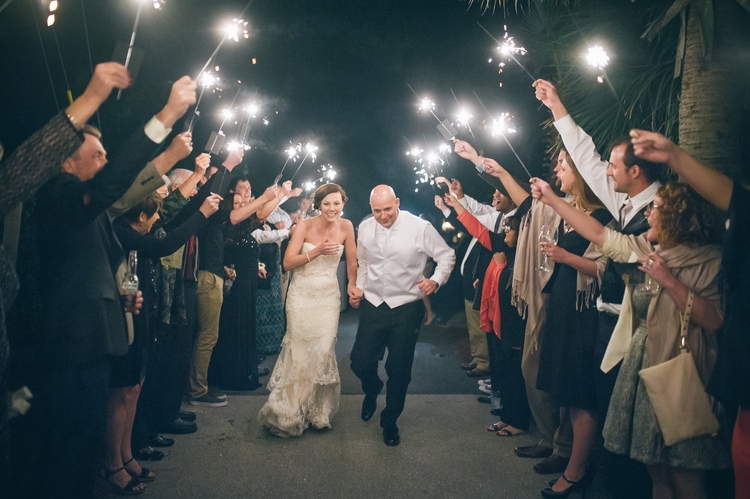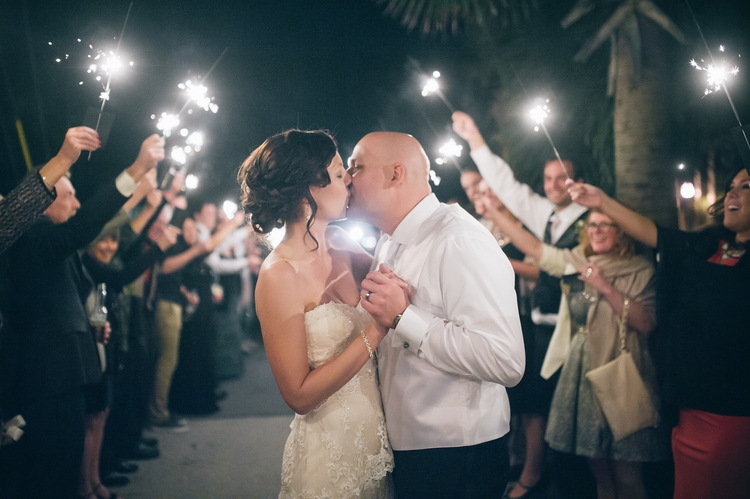 Real Destination Wedding Q&A with the Bride
How many people attended your destination wedding?
About 50
Why did you choose to have a Destin Beach Wedding?
Grew up vacationing in Destin, FL as a child. The venue was an all inclusive style and one stop shop which made it easy planning a destination wedding.
Was there any tradition that you skipped for your destination wedding?
We did not toss the bouquet. Almost everyone was married at our wedding. 🙂
What was your favorite part of having a destination wedding?
The beach and family. We had chilly weather the whole weekend except for right after the ceremony when we went to take pictures. It's like the skies opened up and let the sun shine just for us. It was such an amazing weekend and the fact that our closest friends and family made the trip to Florida just for us. It truly meant the world to us.
What was the biggest challenge in planning your destination wedding?
The weather for us was a challenge. We had the wedding in the shoulder season as they call it. Hit or miss with the weather. We ended up having our reception inside but it still turned out to be an amazing weekend. So many close friends and family made it out to see us.
What's your advice to other couples planning a destination wedding?
To let go of the 'plan' when the day comes. Just be in the moment and enjoy the day. My seating chart and some little details went out the window with the weather being unpredictable. But everyone managed to still find a seat at the reception and enjoyed themselves. It worked out better than what I had planned.
Is there anything else you would like to share?
I couldn't have asked for a better photographer. She captured a once in a lifetime experience. I look back at our wedding pictures often. They help me remember the details that have already slipped my mind. 🙂
Vendors:
Photographer: Jenna Noelle Photography
Event Designer: Destin Wedding Company
Bride's Dress: Martina Liana
Bridesmaid's Dresses: David's Bridal
Groom's attire: Pronto Uomo
Hair/Makeup: Rebecca Sexton with Becca & Company Hair and Makeup Artistry
Venue: Changes in Altitude (a private house/mansion)
Cake: Cakes By Destination