Have you spent countless hours browsing images of beach wedding gowns trying to find the perfect one? Have you worried about the ways your destination might restrict which dress you choose?
Well, stop it!
One of our goals here at Destination Wedding Details is to help you accept that there truly are no "rules" when it comes to your wedding. And that includes what you wear. Heck, you don't even have to wear white if you don't want to! If you want to wear a short dress or one with light fabric to stay cool… do it! But if you want to wear an elaborately embroidered full-length ball gown and a cathedral veil… you better do it!
What is the Perfect Dress for a Beach Wedding?
We've published hundreds of drop-dead amazing real beach weddings over the years, and we've compiled some of our favorites in this post.
We've seen it all! And every style, fabric, and length works on the beach… because it worked for the bride!
We've seen ladies in designer ball gowns, simple A-line dresses, short dresses, and even pink dresses. Our point here is to prove to you that the dream gown you've been picturing since you were a little girl is still the one. It doesn't matter if you're married on the beach, in the desert, or on top of a mountain. In other words, the dress that makes you feel beautiful and comfortable is THE dress.
You know we keep it real here at Destination Wedding Details. This isn't a gallery of photo shopped models wearing perfect beach wedding gowns. These are 38 stunning real brides who were gracious enough to share the photos taken at their very real beach weddings.
Now, picture your dream dress before you scroll… I'm sure you'll see a similar one below on a gorgeous bride who rocked it at her beach wedding!
And one more thing… if you can't decide on a dress, you can always get two! One for the beach ceremony, one for the party. I said there are no rules. Now enjoy…
Pictures of Beach Wedding Gowns Worn by 38 Real Brides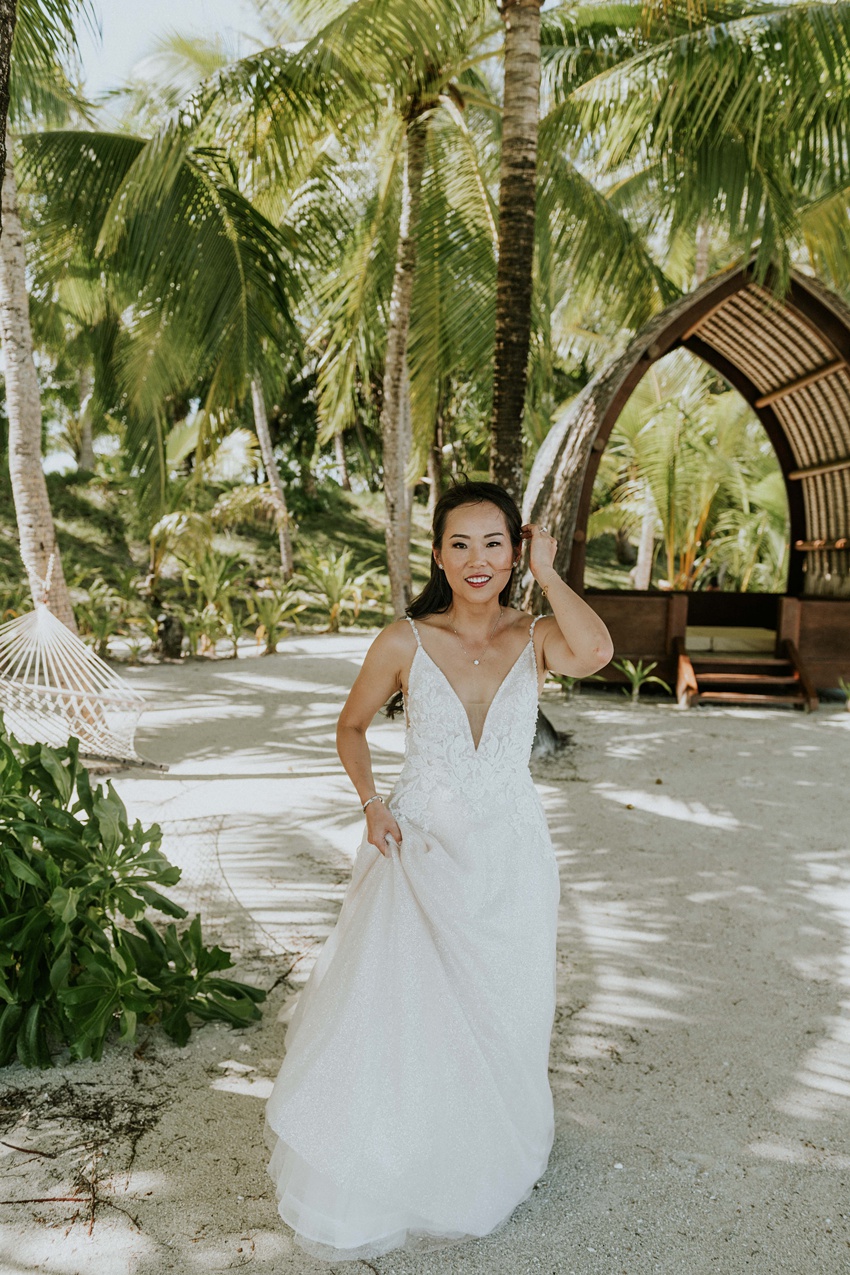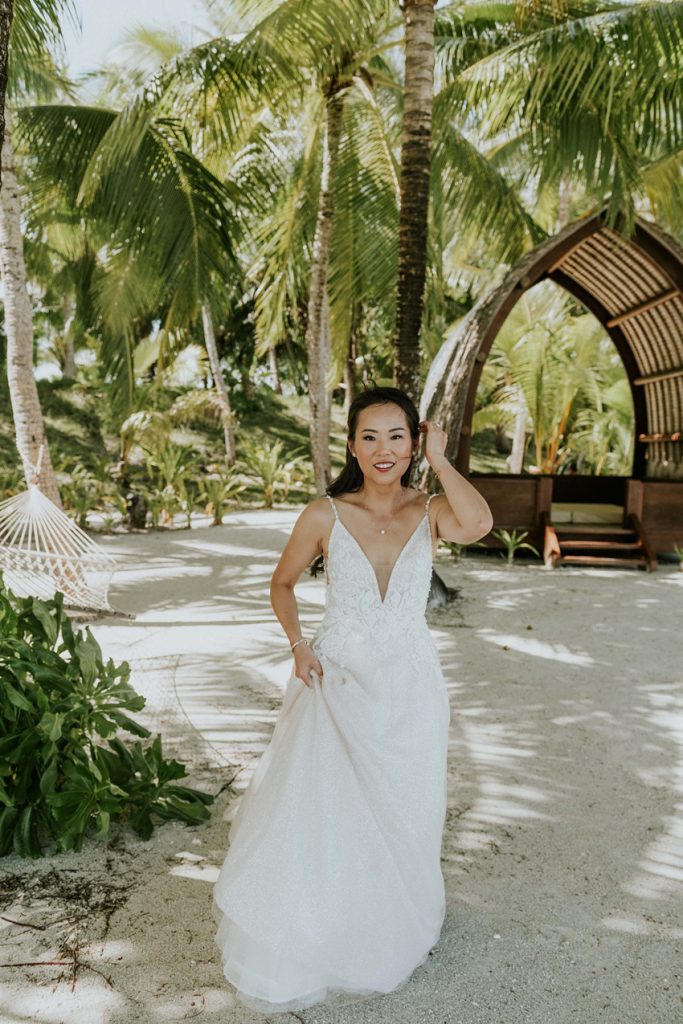 Credit: Marc Gerard Photography | See more of this wedding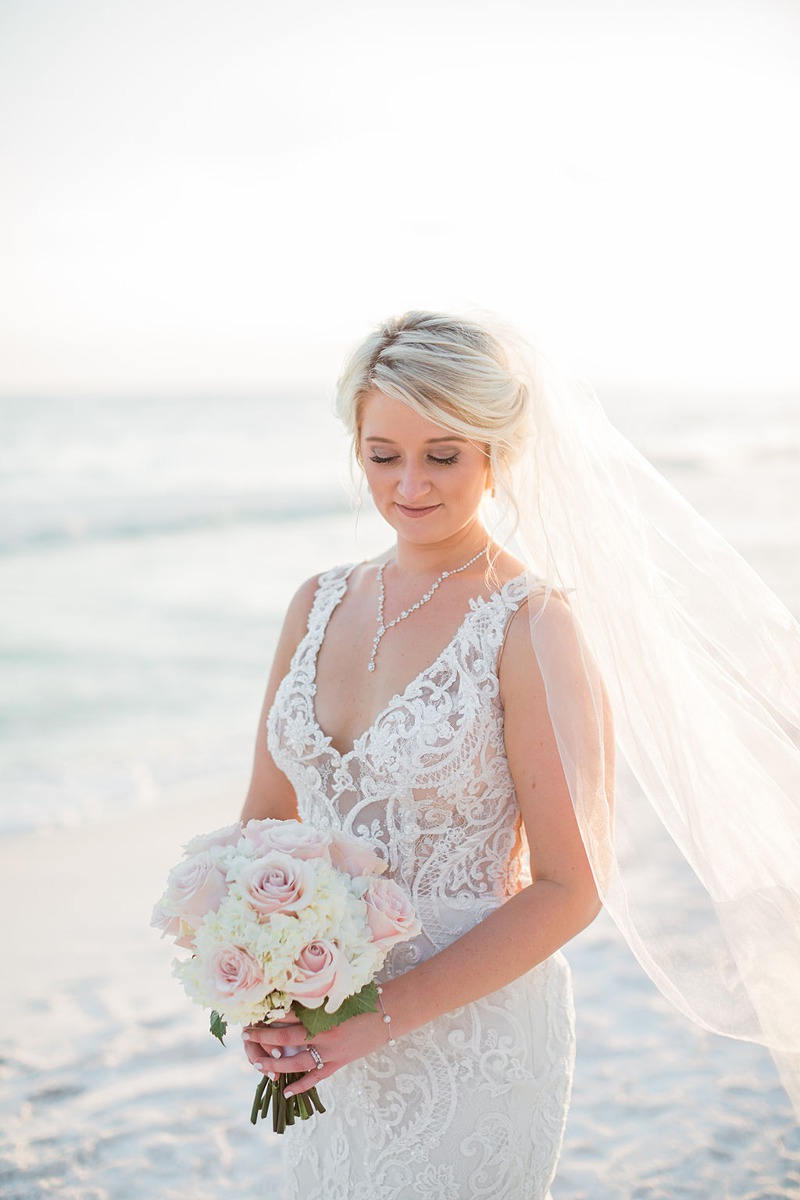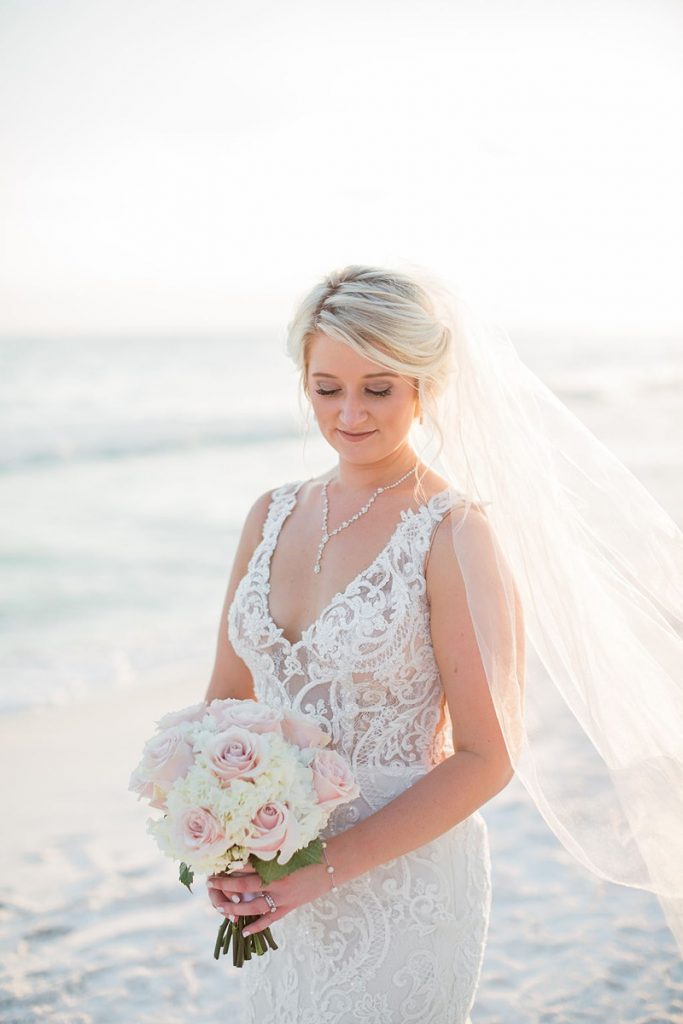 Hannah Marilyn Photo | Miramar Beach wedding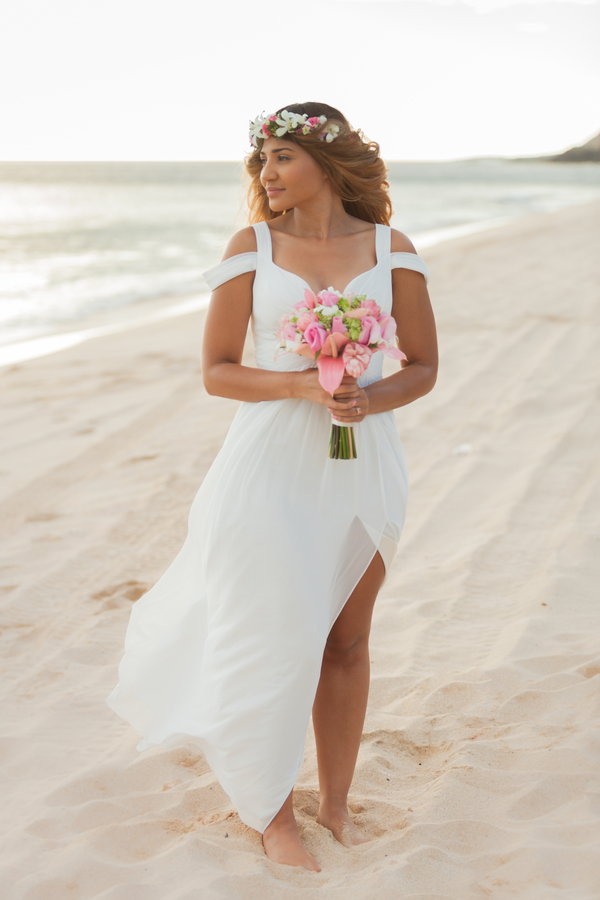 Credit: Karma Hill Photography | see more of this elopement in Hawaii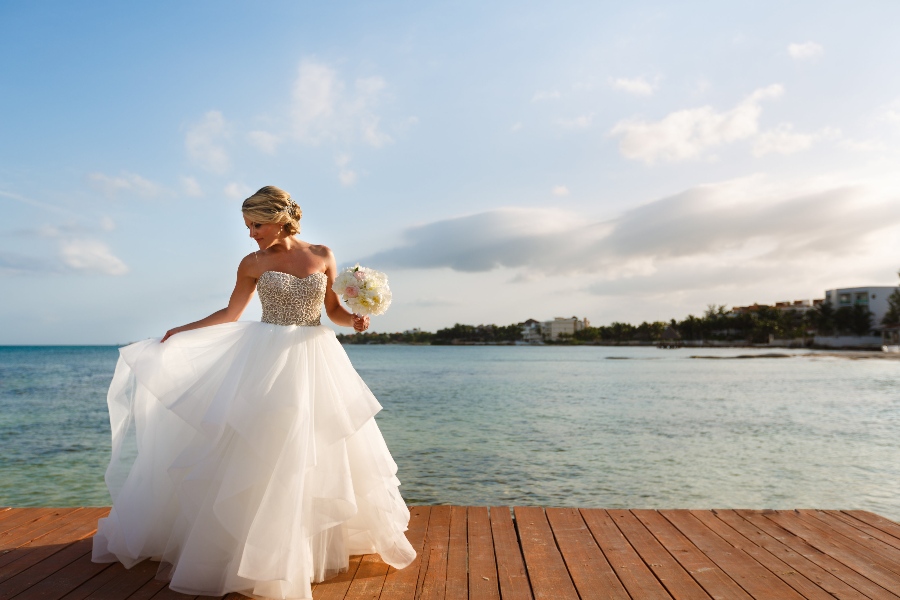 Do you want to see more beach wedding gowns worn by real brides? Then make sure you check out all our published real destination weddings here.
Related Posts You'll Enjoy