Tatyana and Ruslan traveled with their friends and family from Russia, with love — *groan*– that was almost too easy. After deciding to wed in the stunning hills of Tuscany, they figured "why not just go for it"? So they did. And I mean, they WENT FOR IT. A Castle Wedding in Tuscany? It was every bit as exquisitely over-the-top as it sounds.
The photos, shot by Studiobonon Photography, look like they were taken straight out of Vogue Italia, for some fantasy wedding-collection fashion shoot. Seriously…her dress? That view? Um, everything about this wedding? Amazing!
Their ceremony took place in a gorgeous courtyard full of historic beauty and was immediately followed by a reception that had it all! Live music AND a comedian? I've never heard of doing that at a wedding, and am now obsessed with the idea.
The reception was quintessential romance -from the pillars wrapped in billowy drapery, to the candles and flower arrangements – a picturesque scene that somehow got even more beautiful and luminous after the sun went down.
What I loved most about this wedding, was that blending in was never on the agenda. Their purple and silver theme throughout the ceremony and reception provided a welcome pop of color among the rustic details of the castle – a dichotomy working double time to bring personalized romance and style to the next level.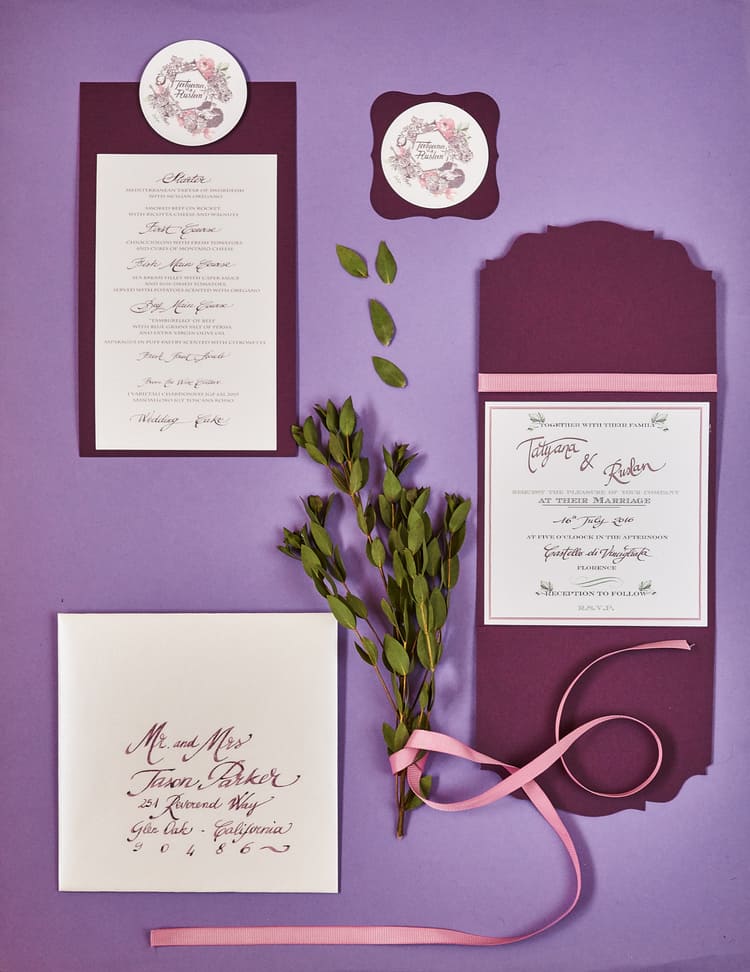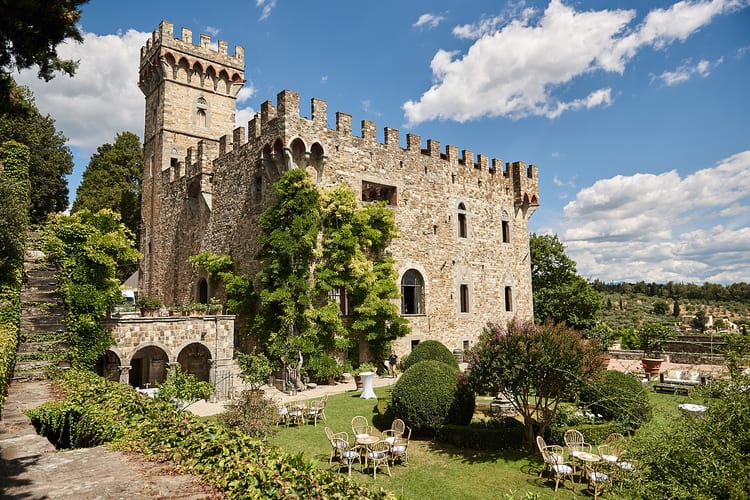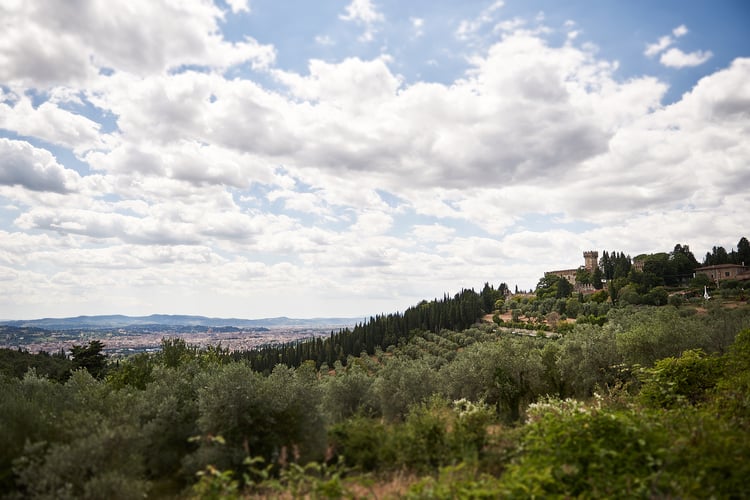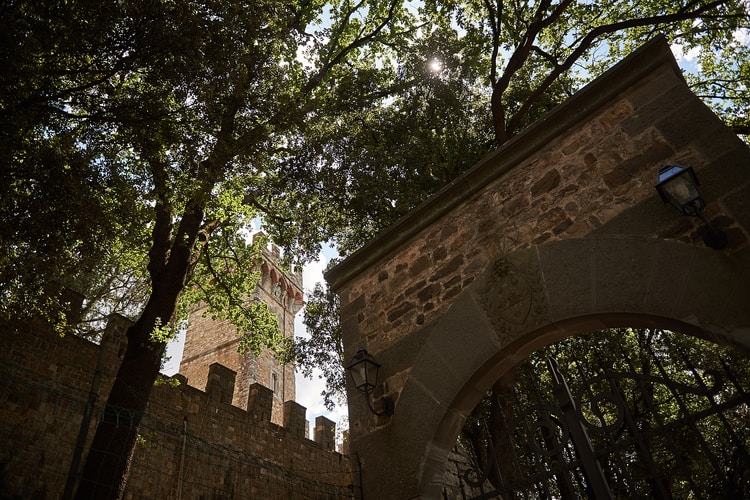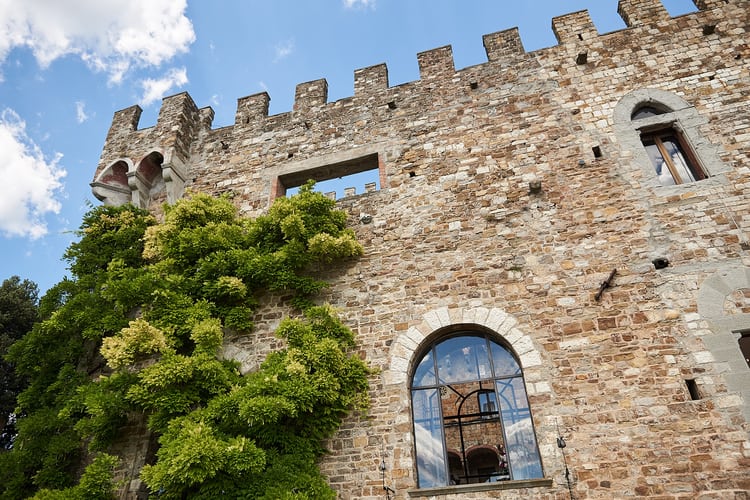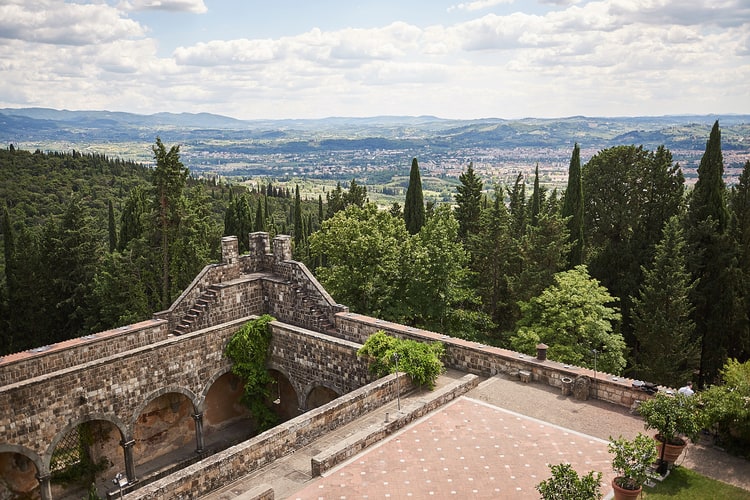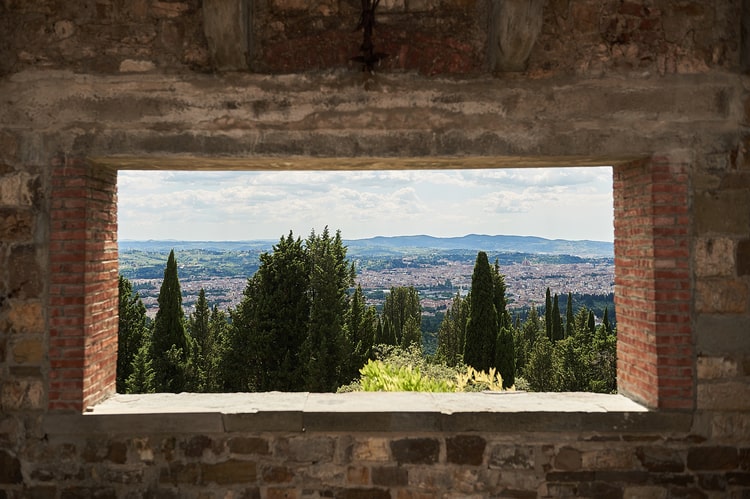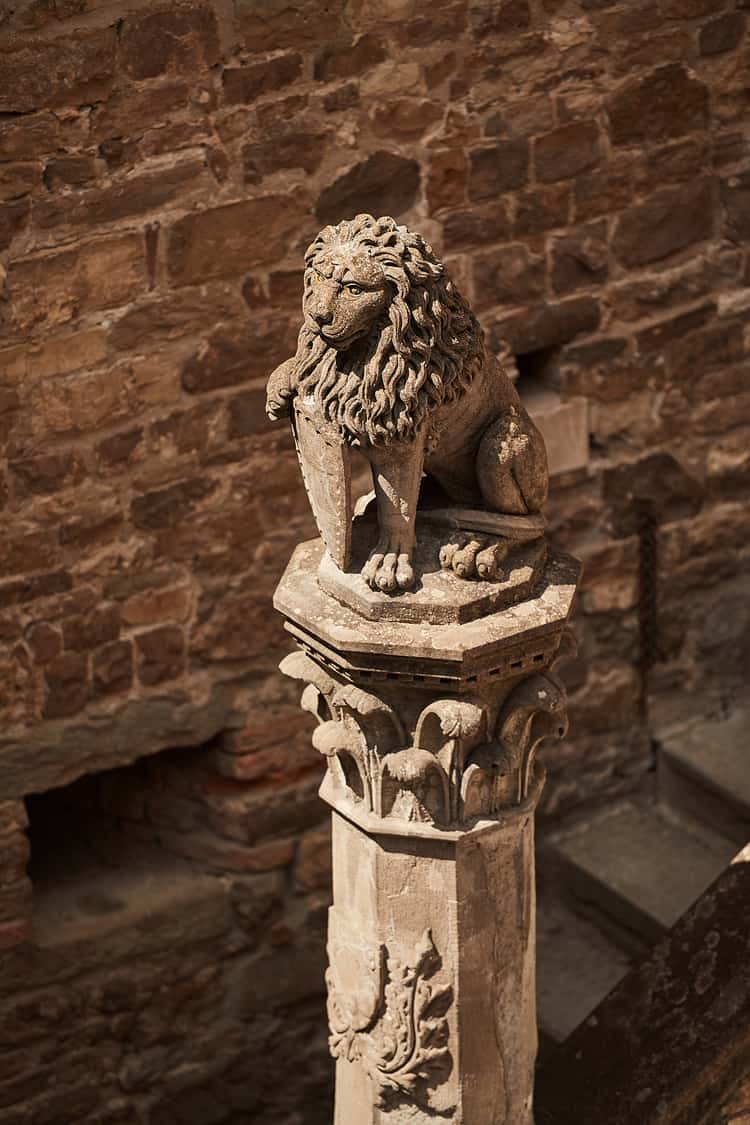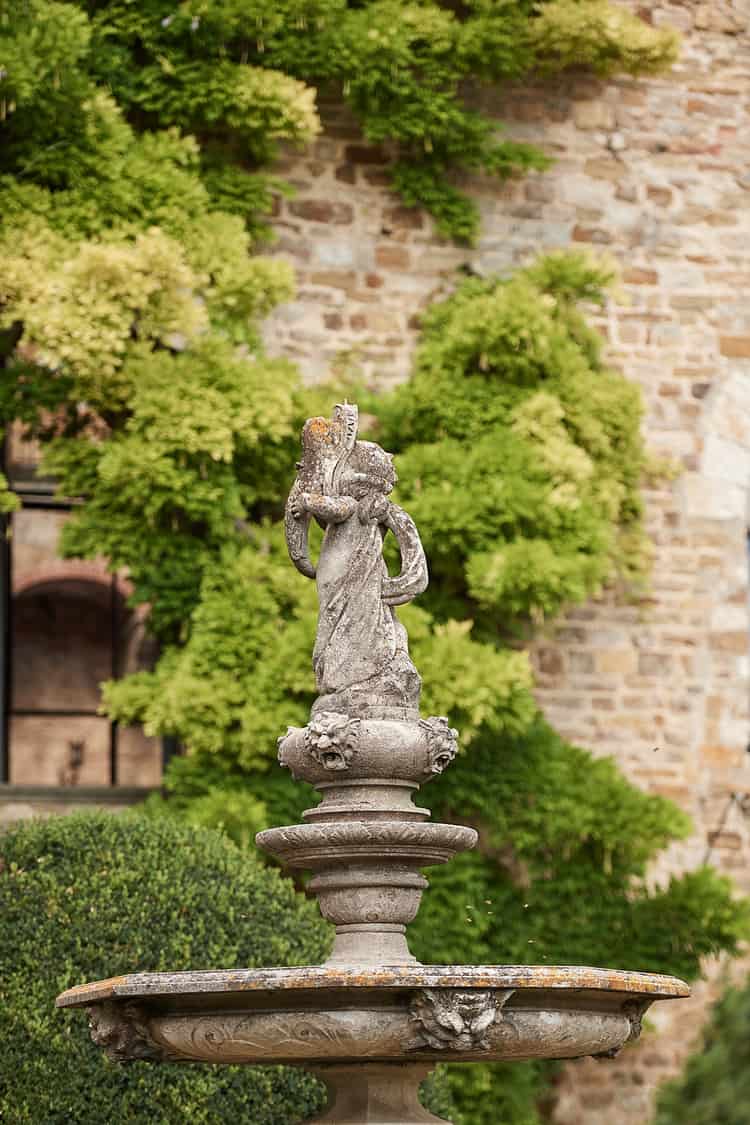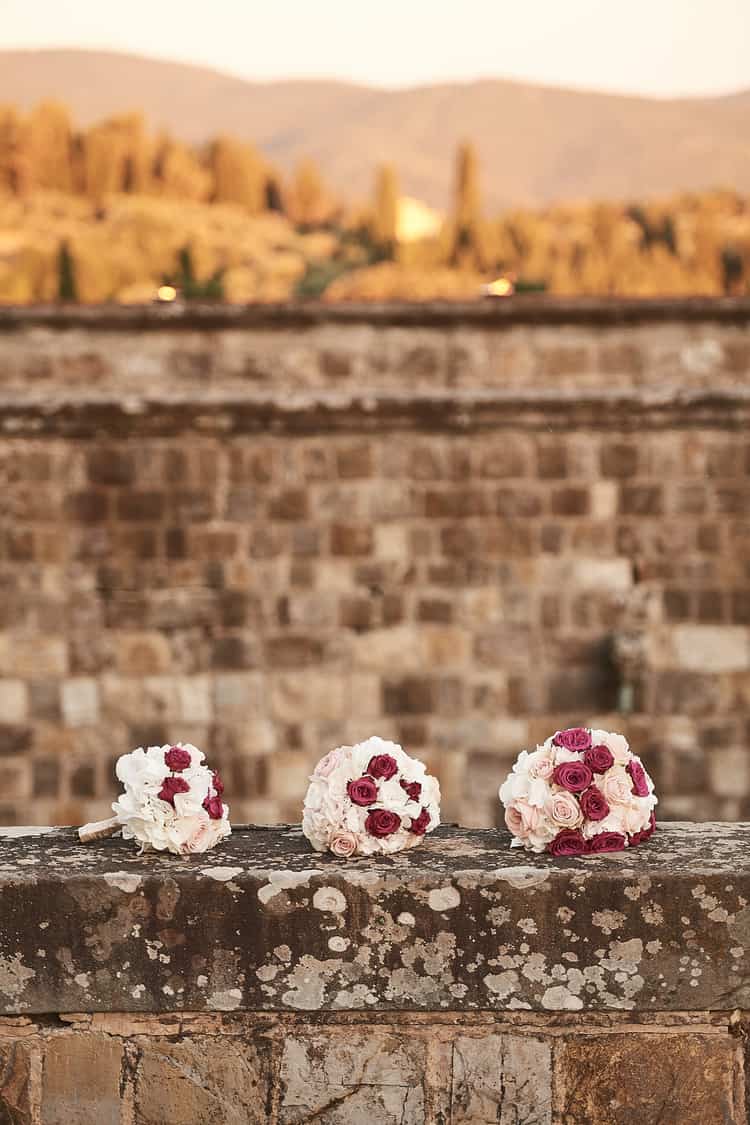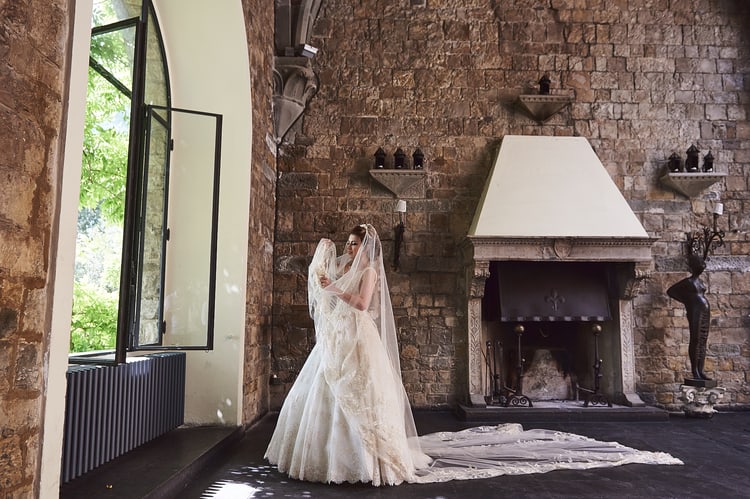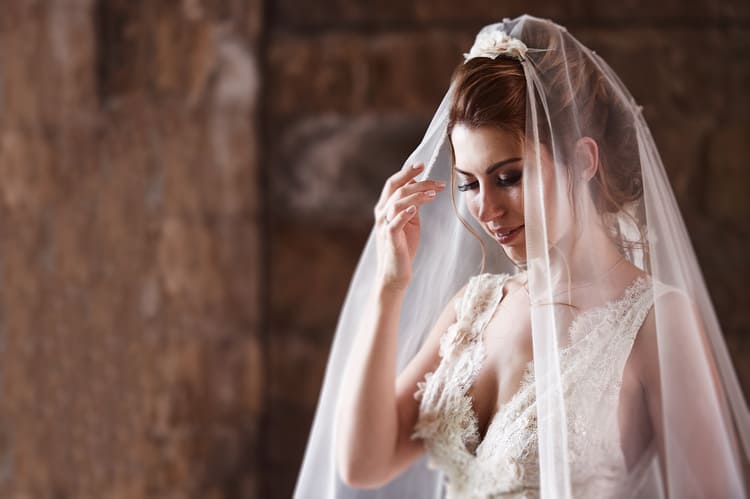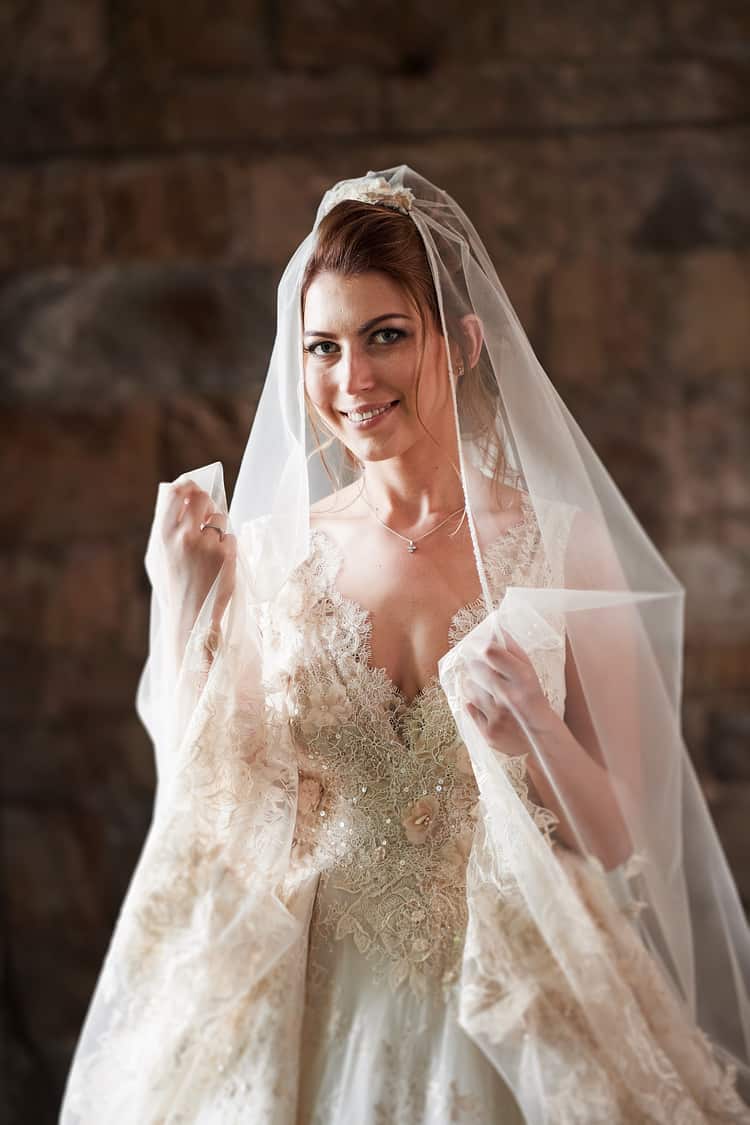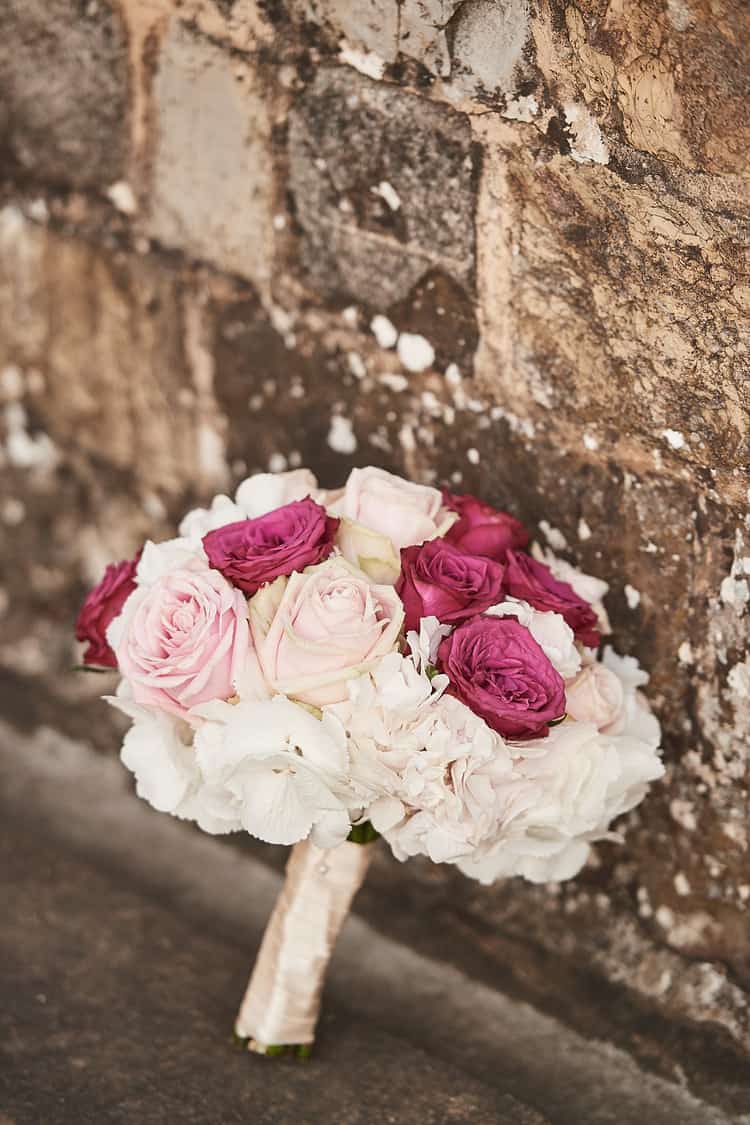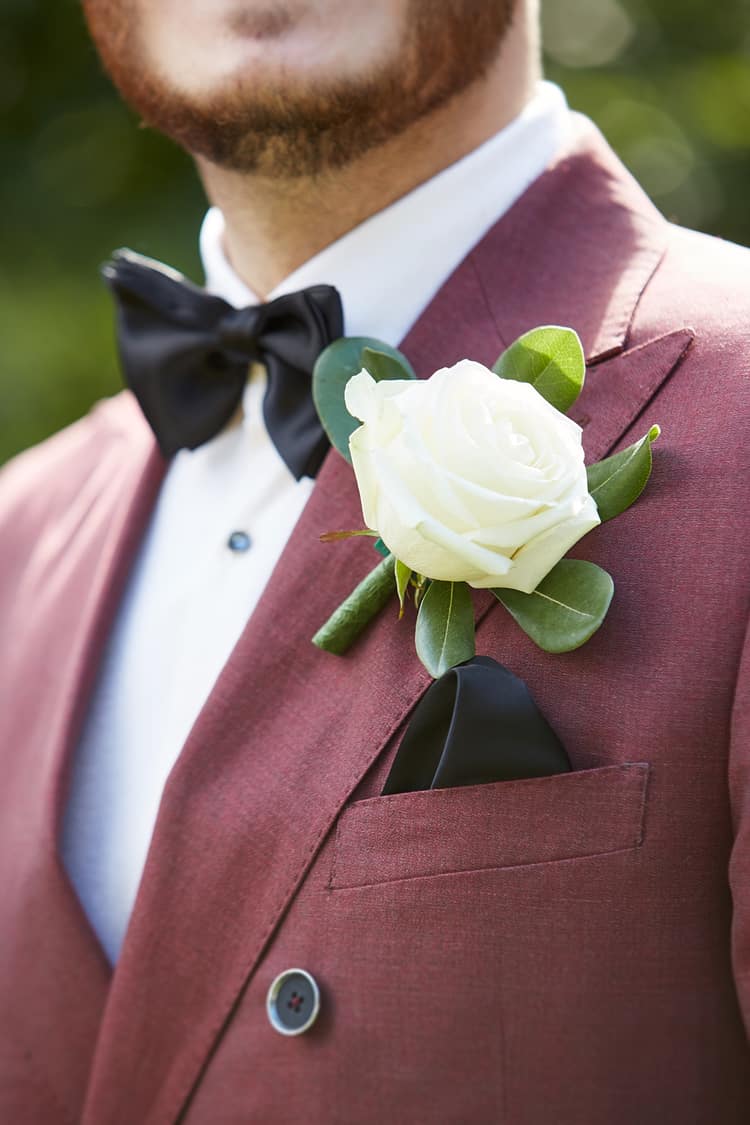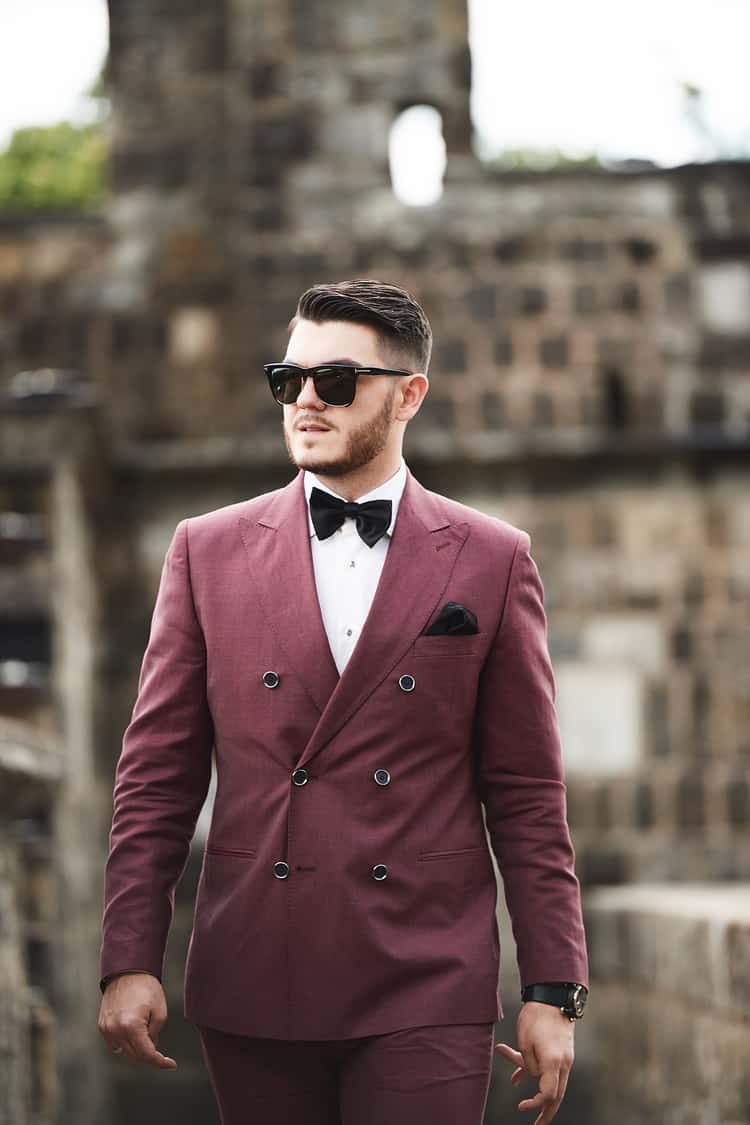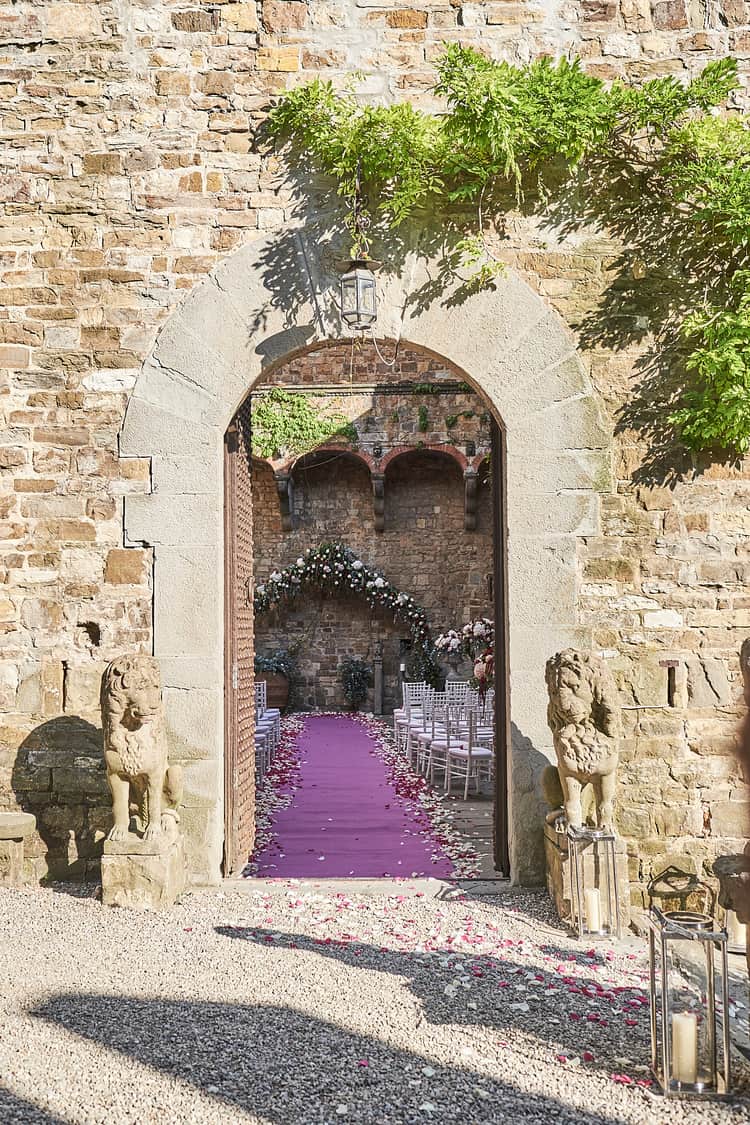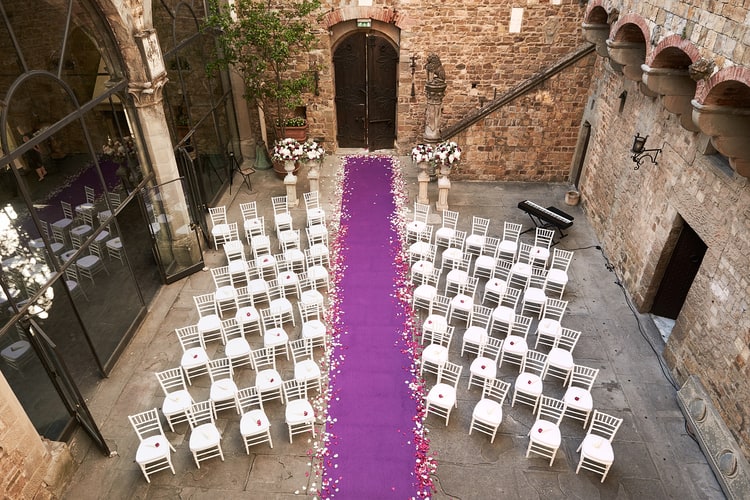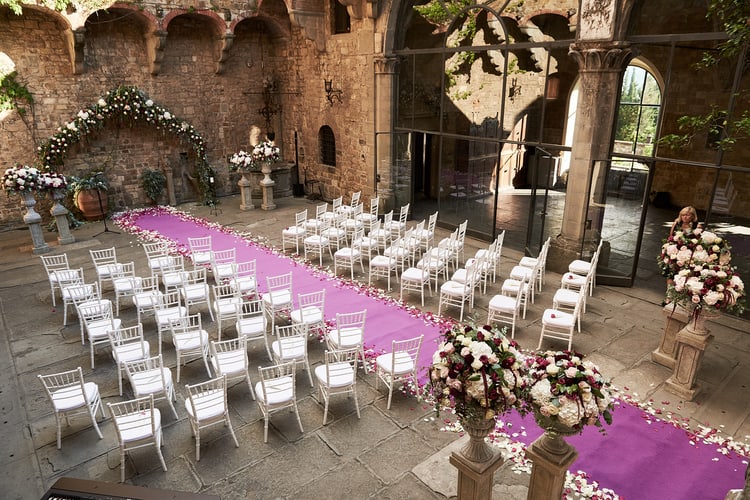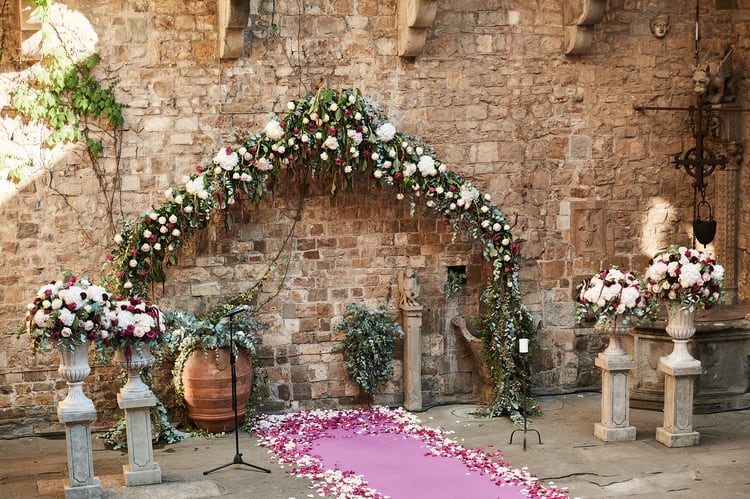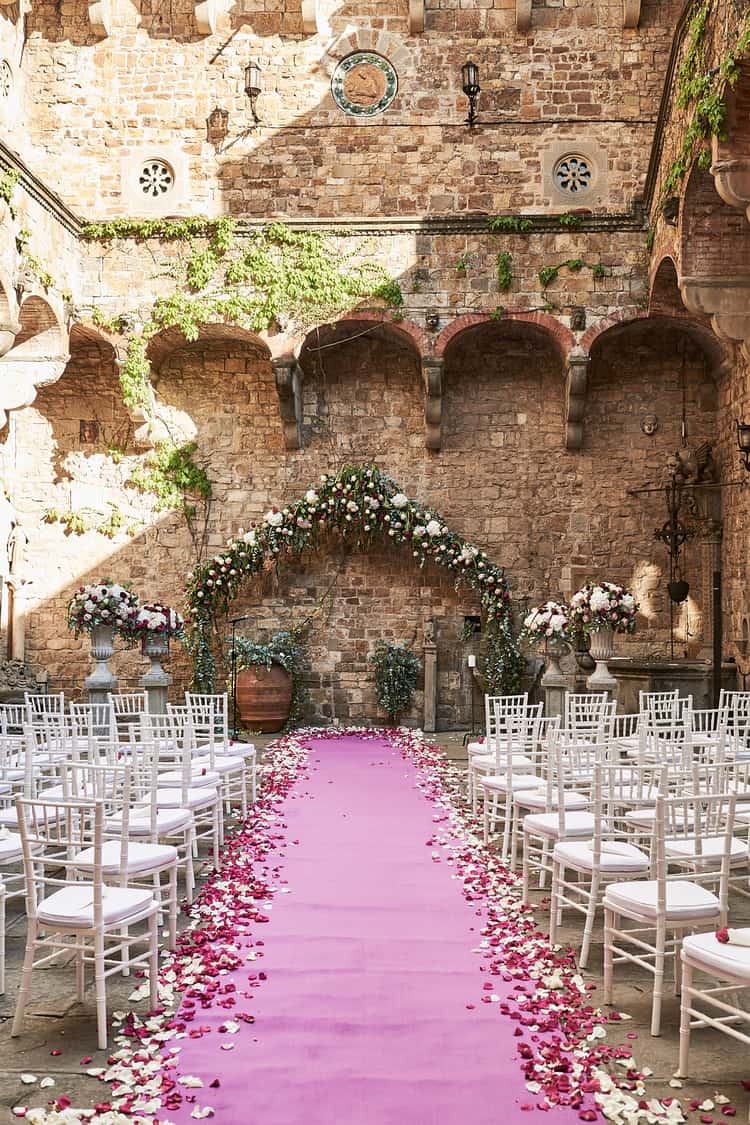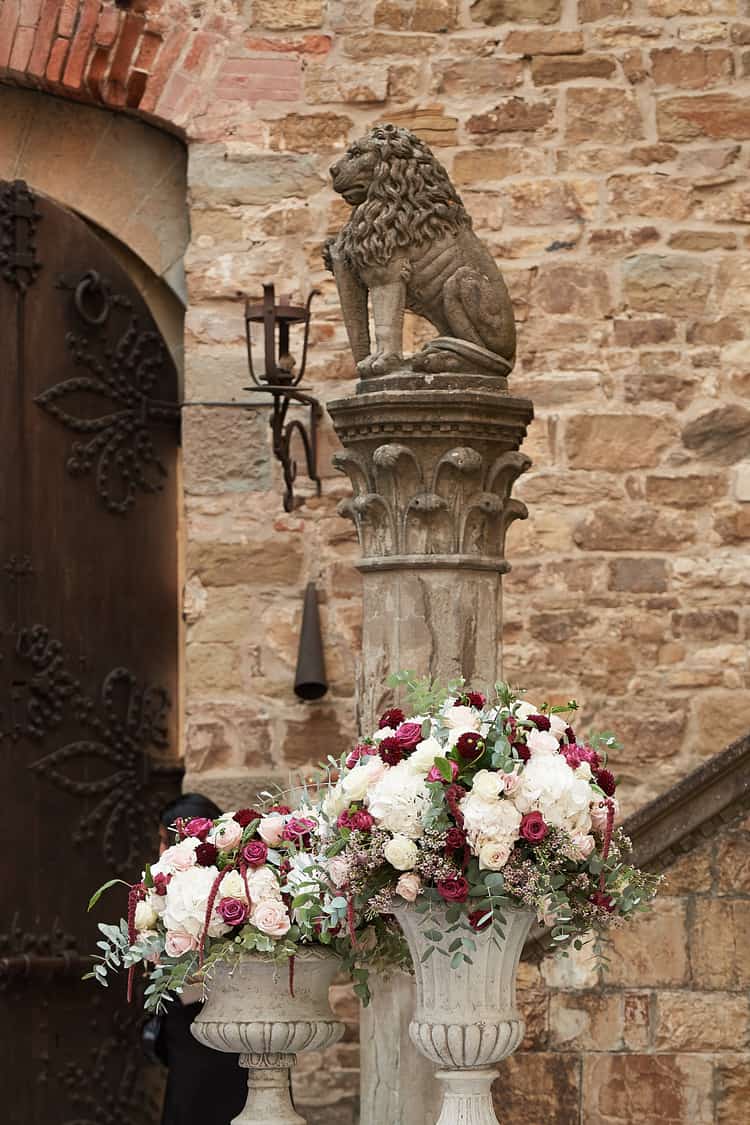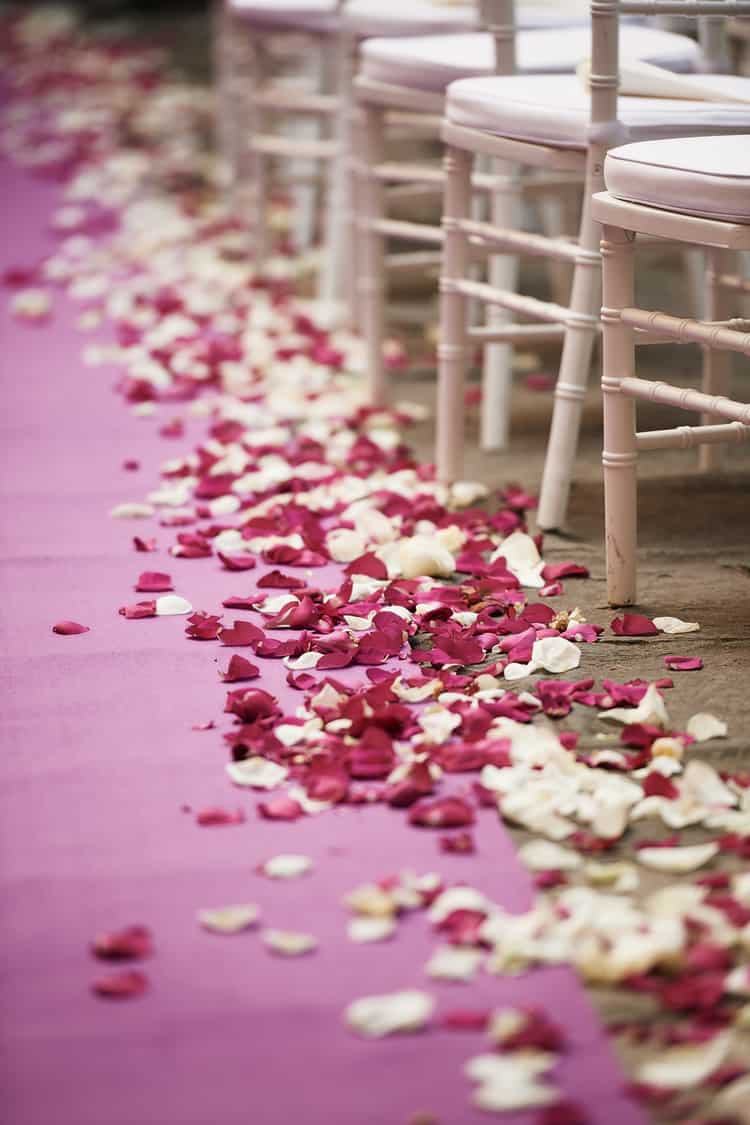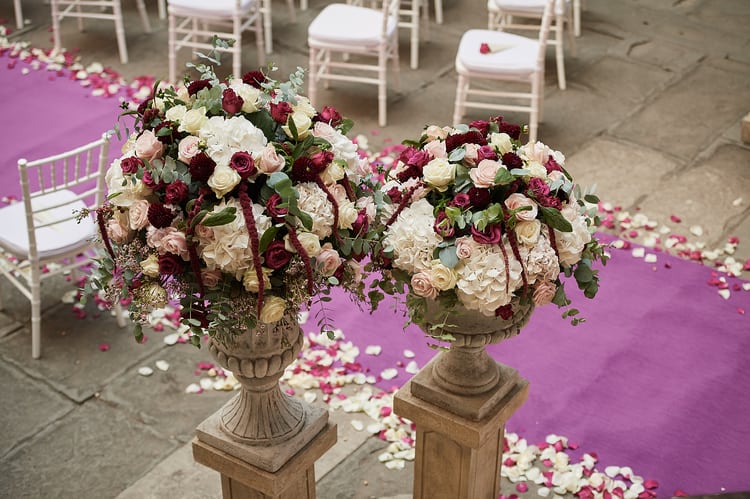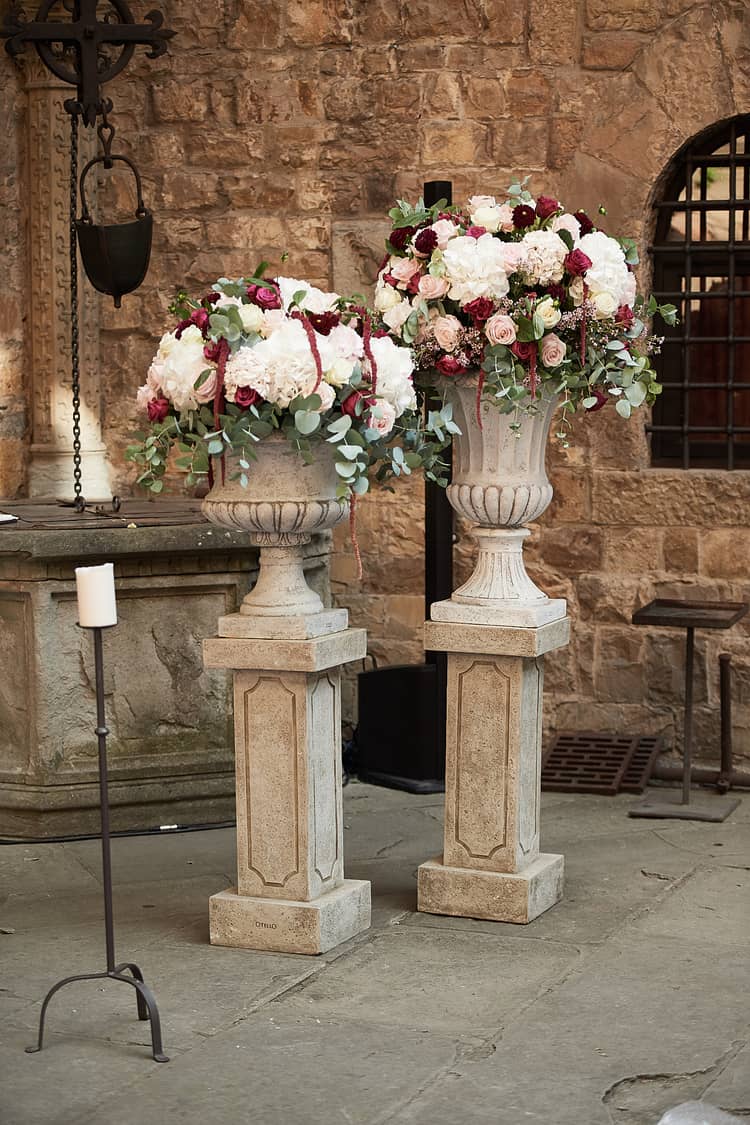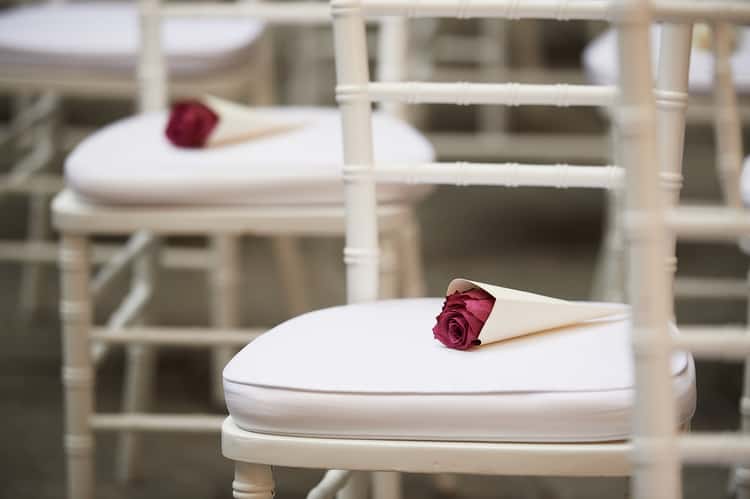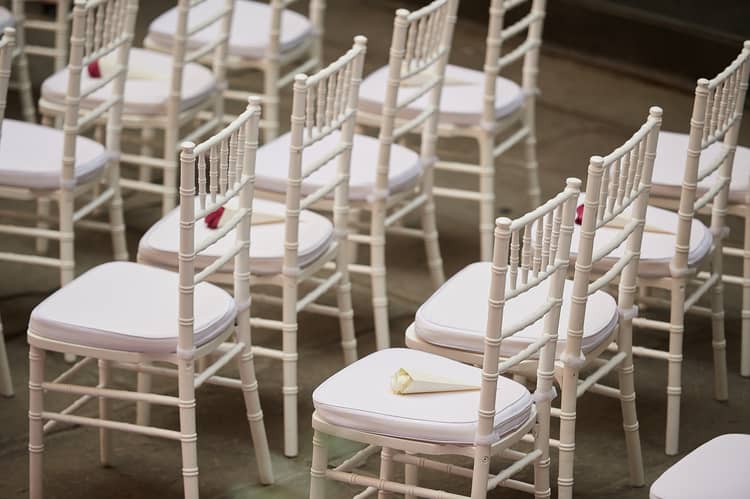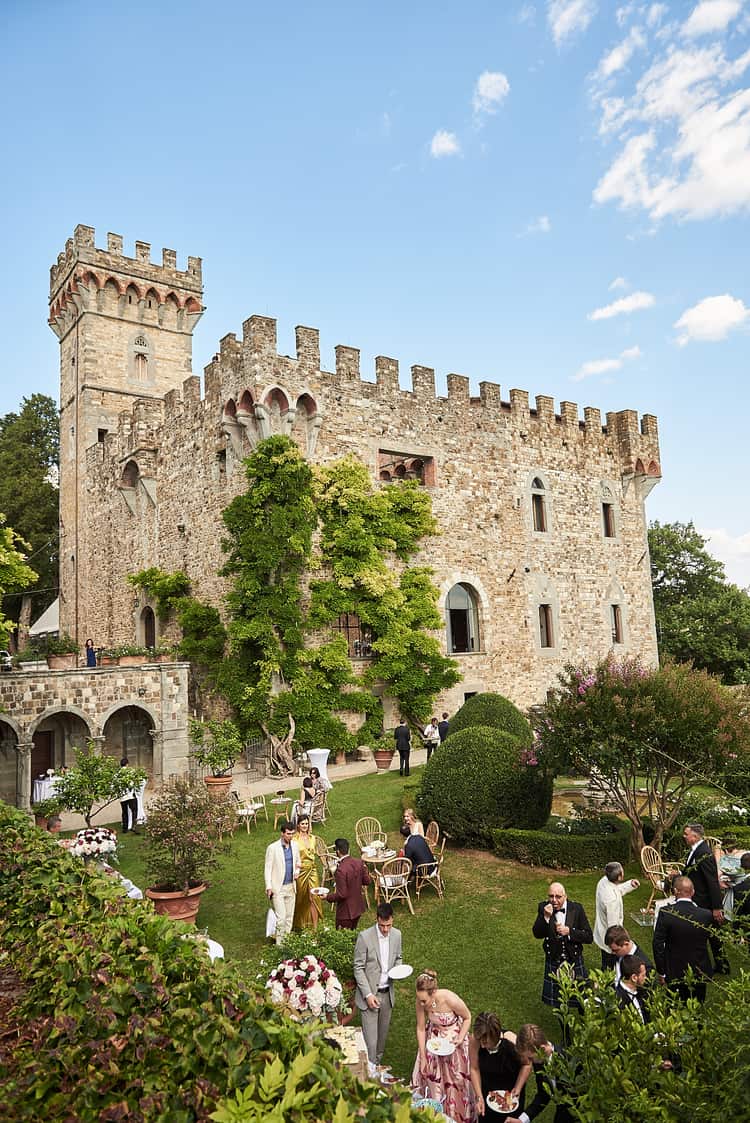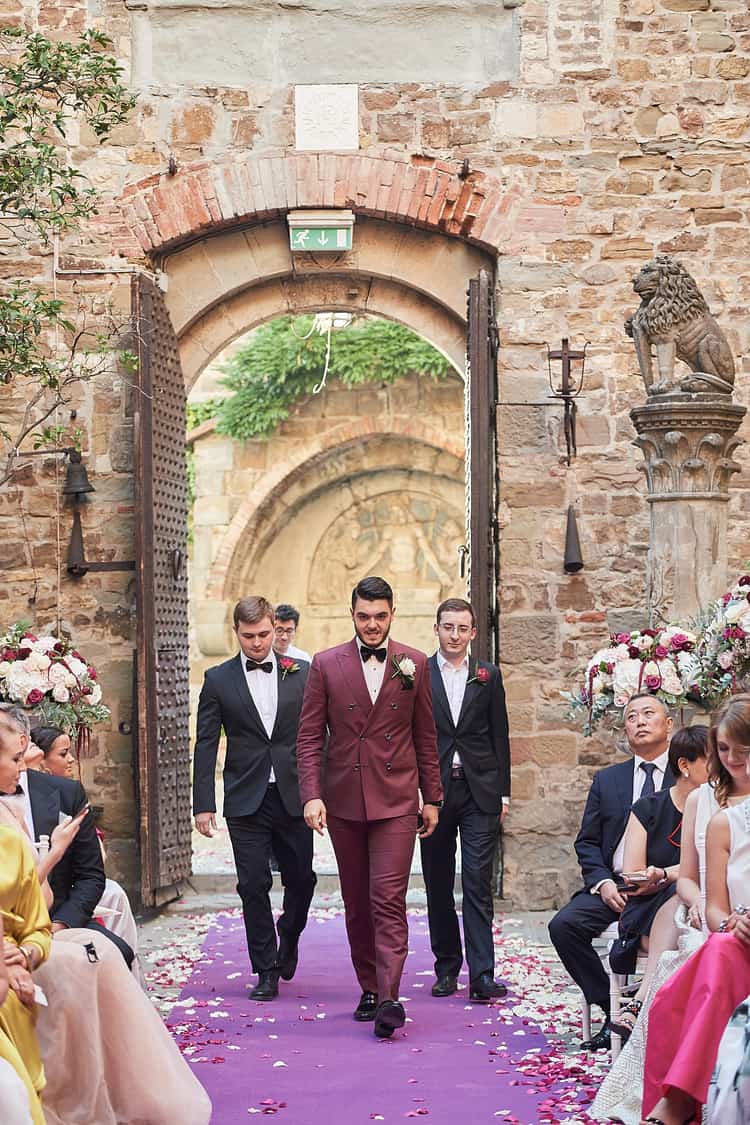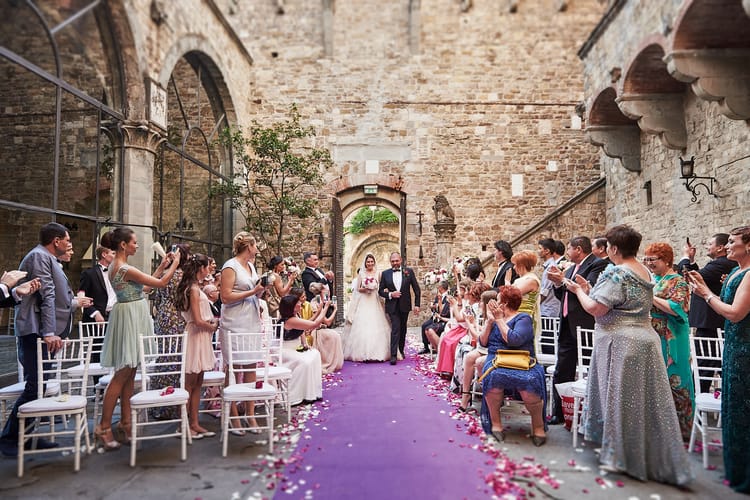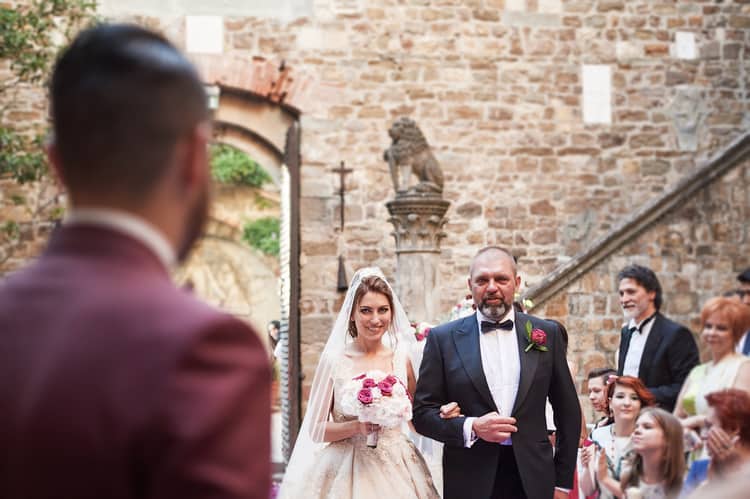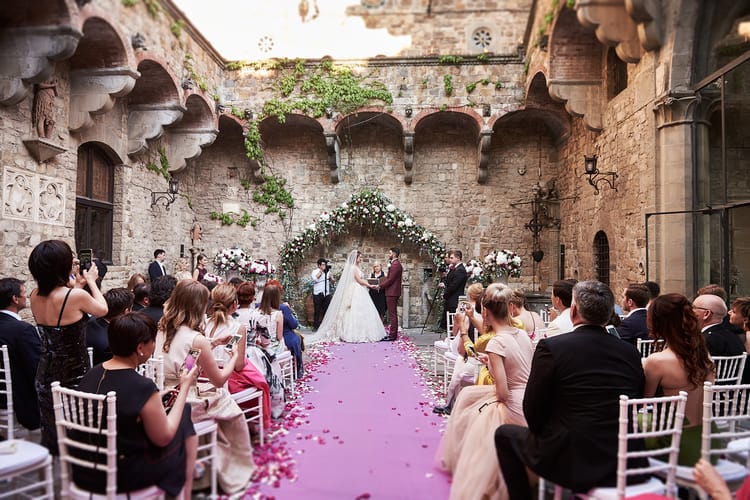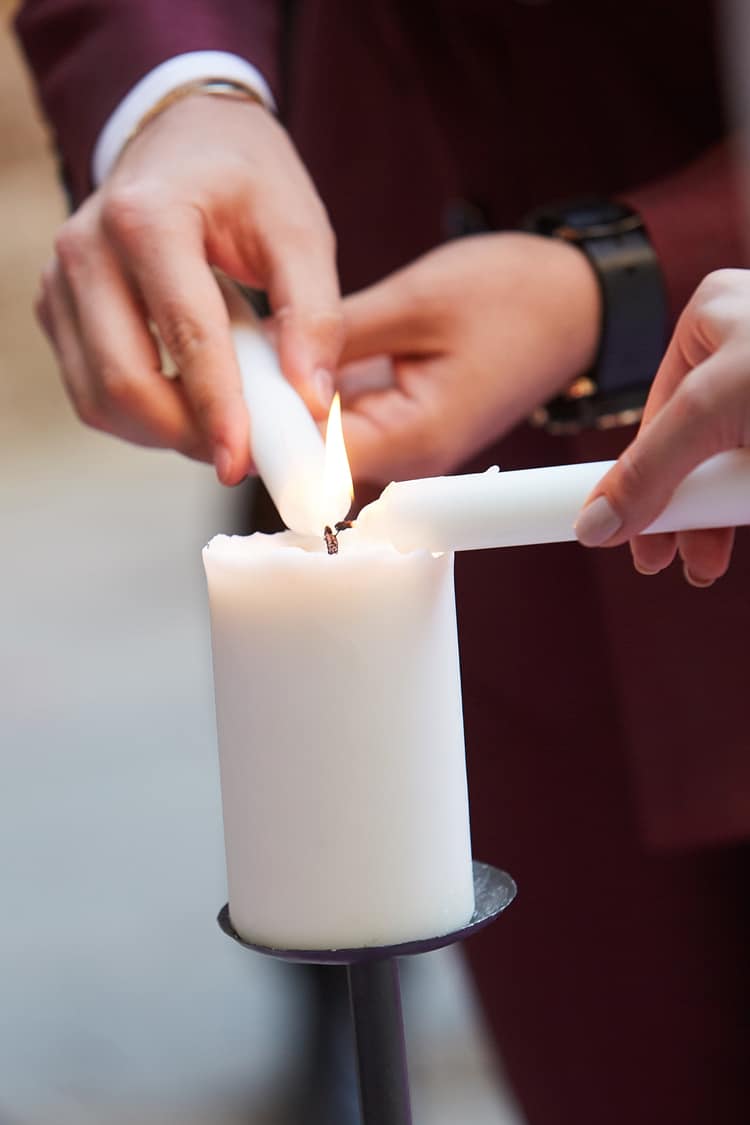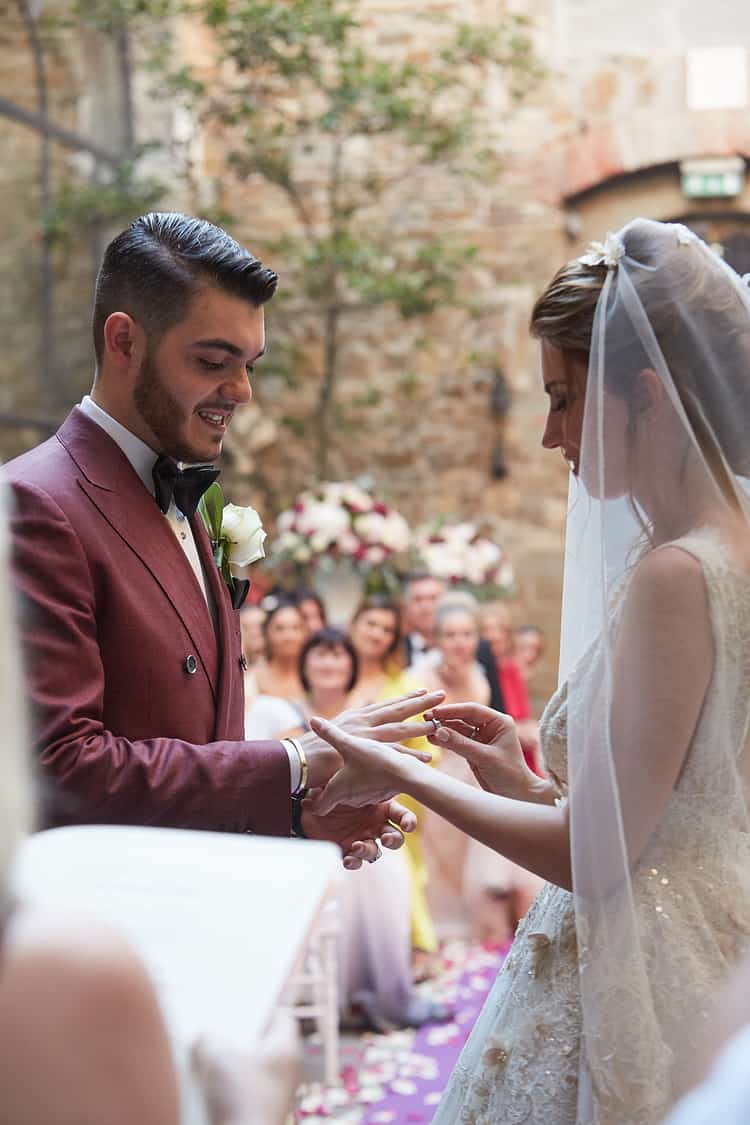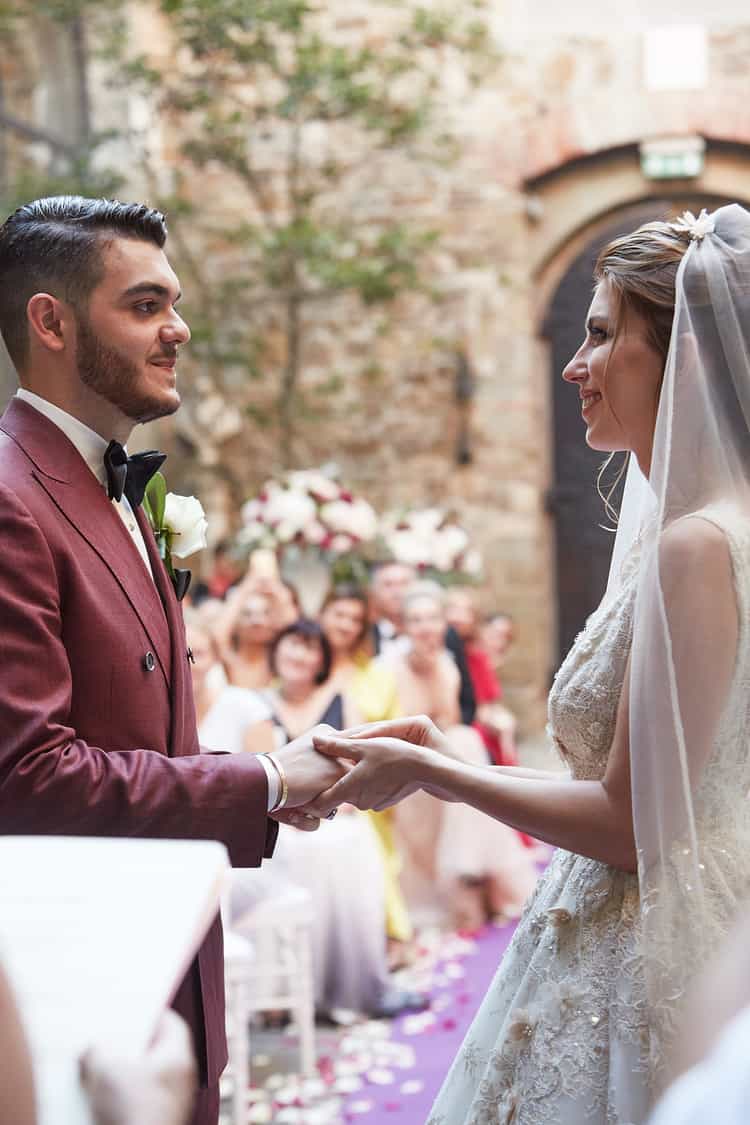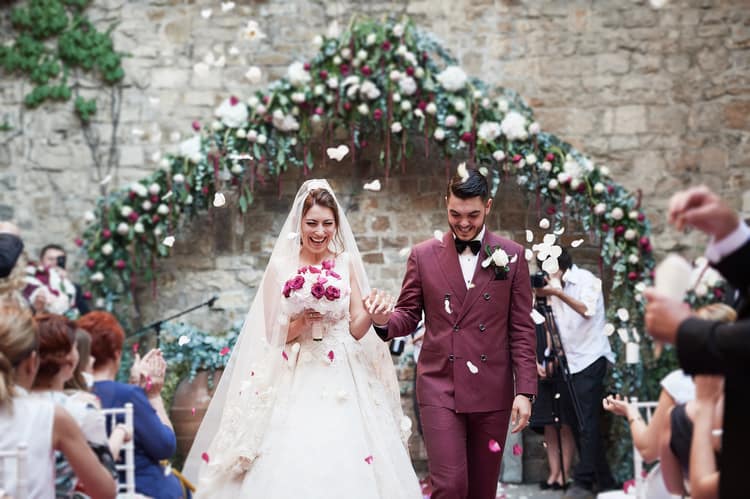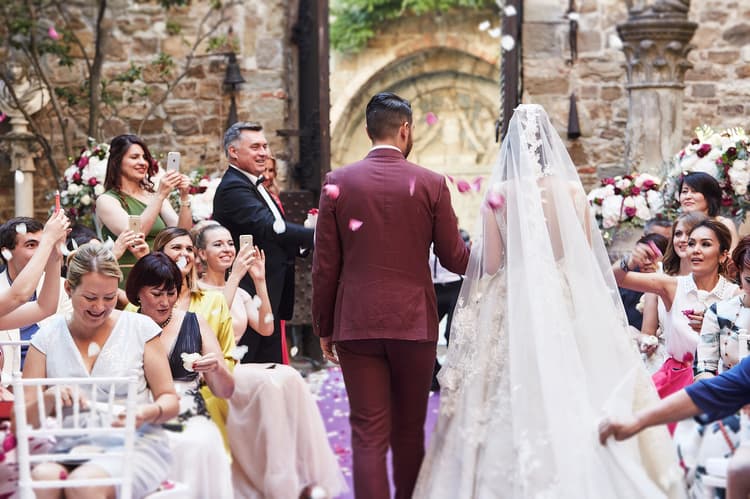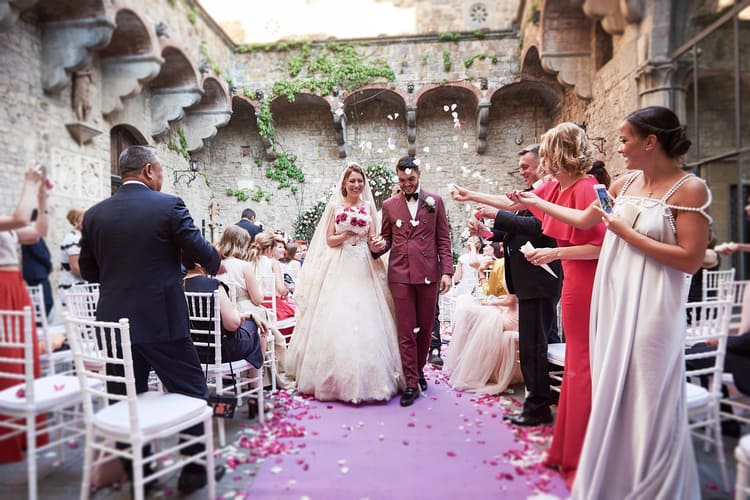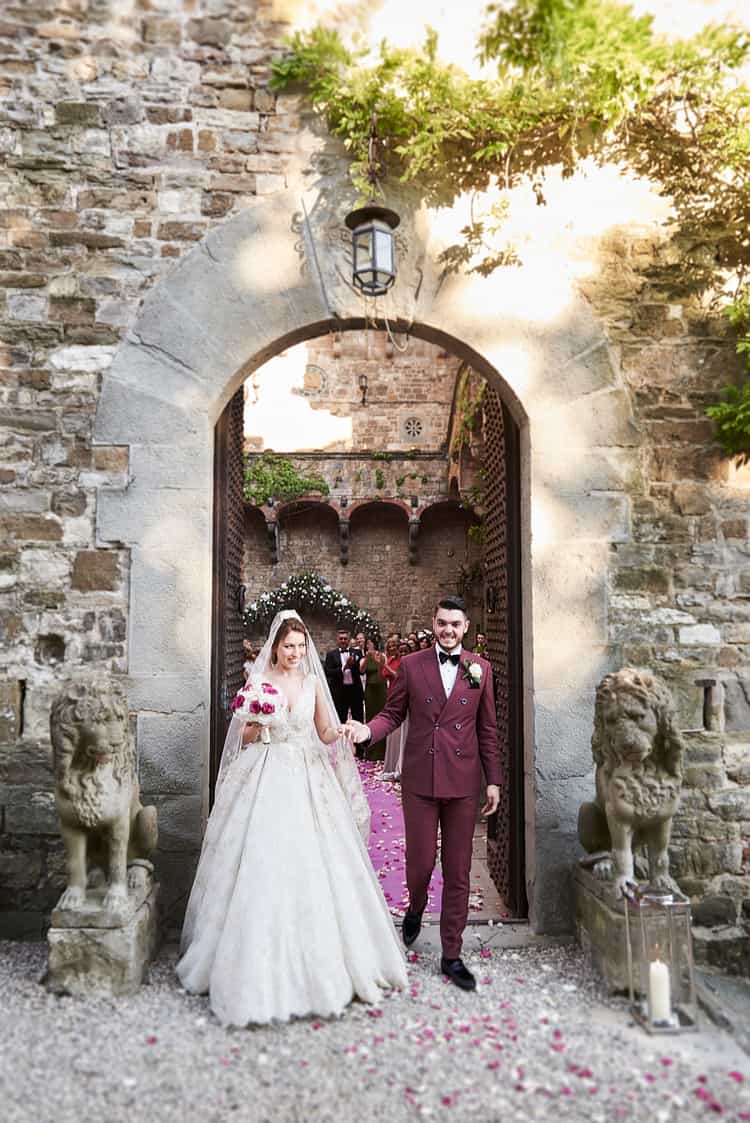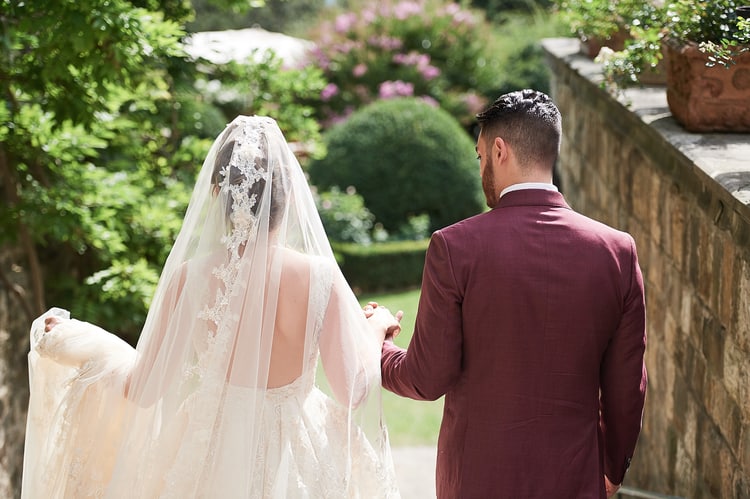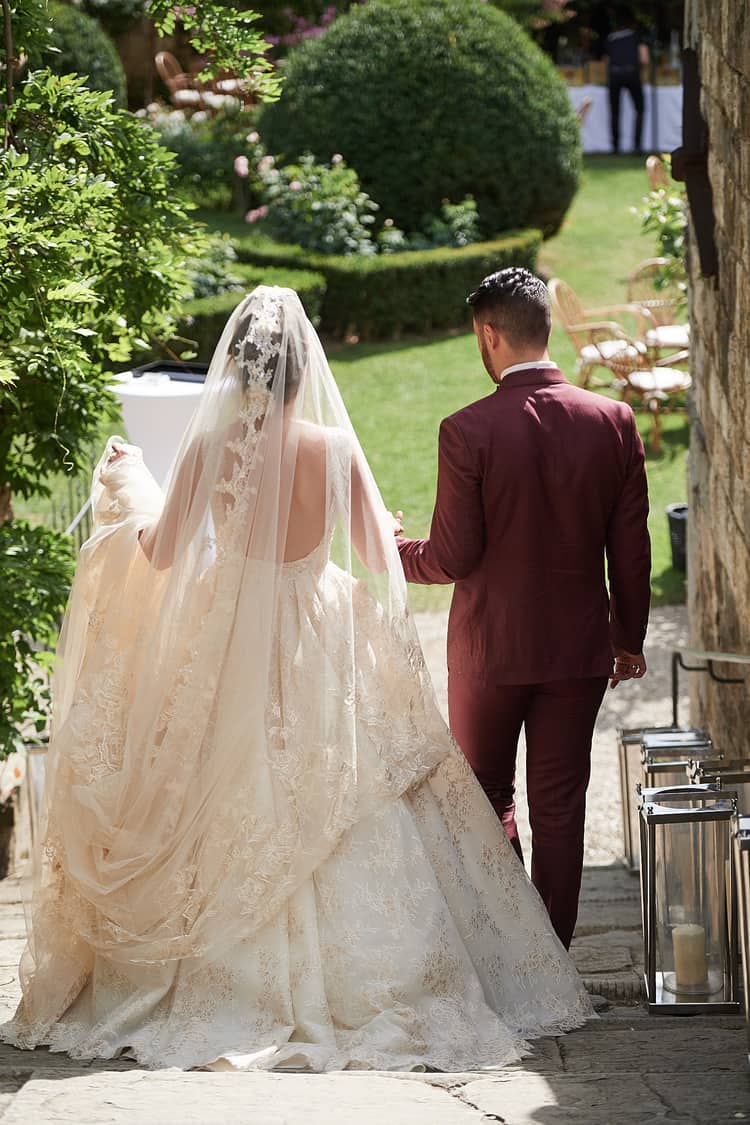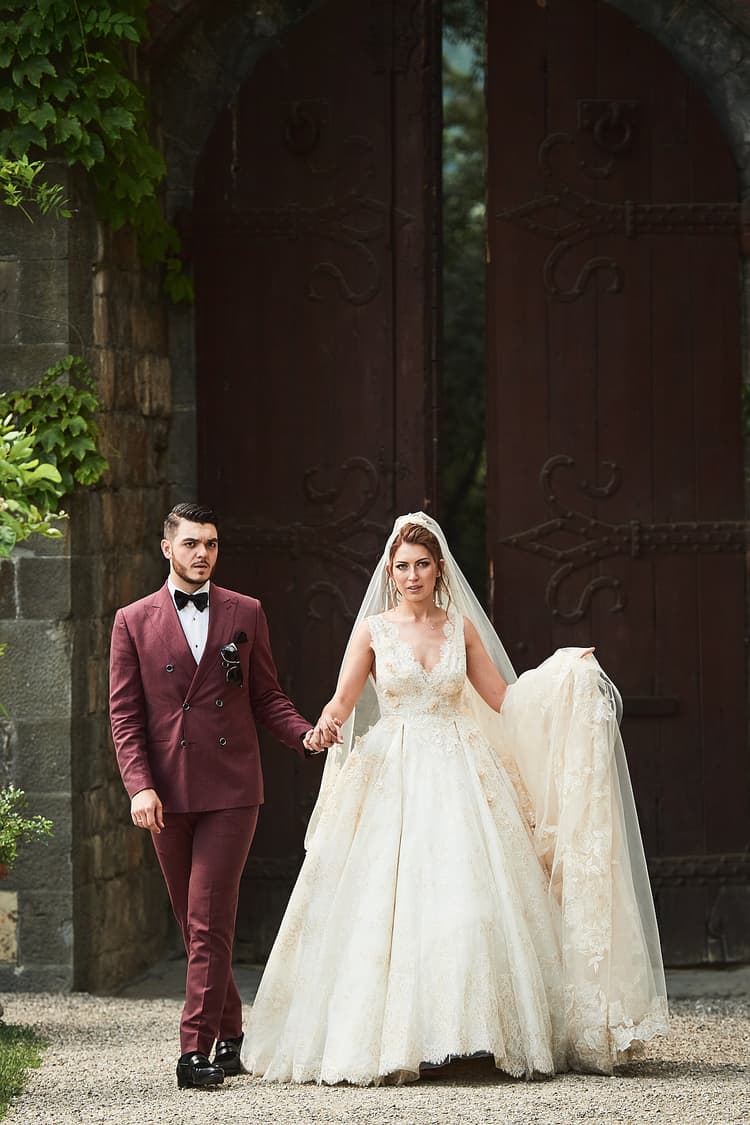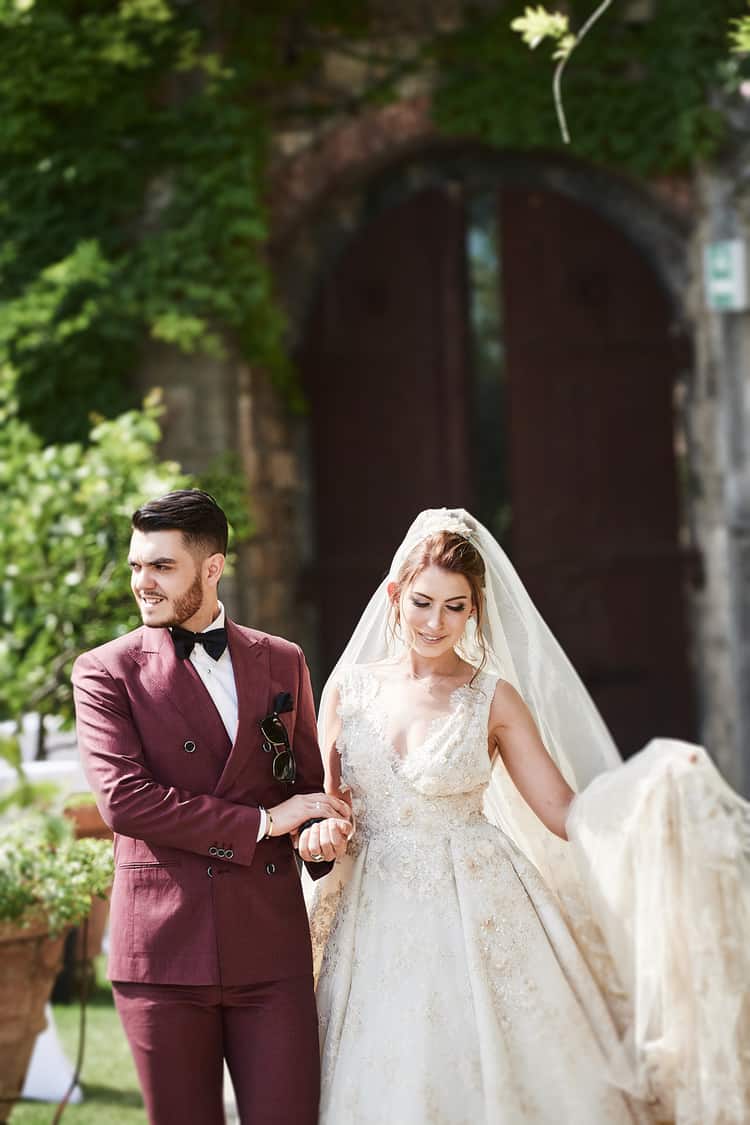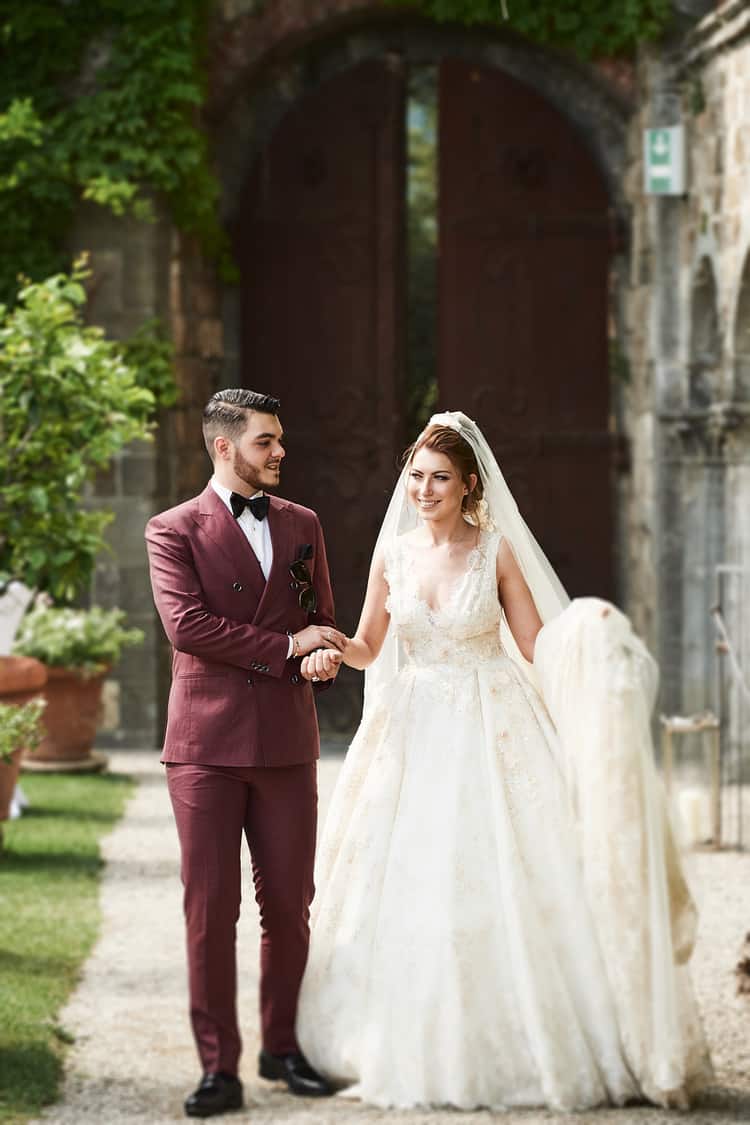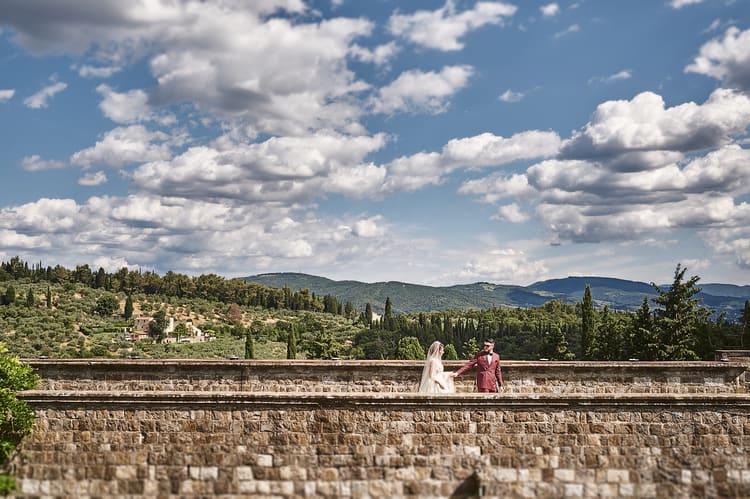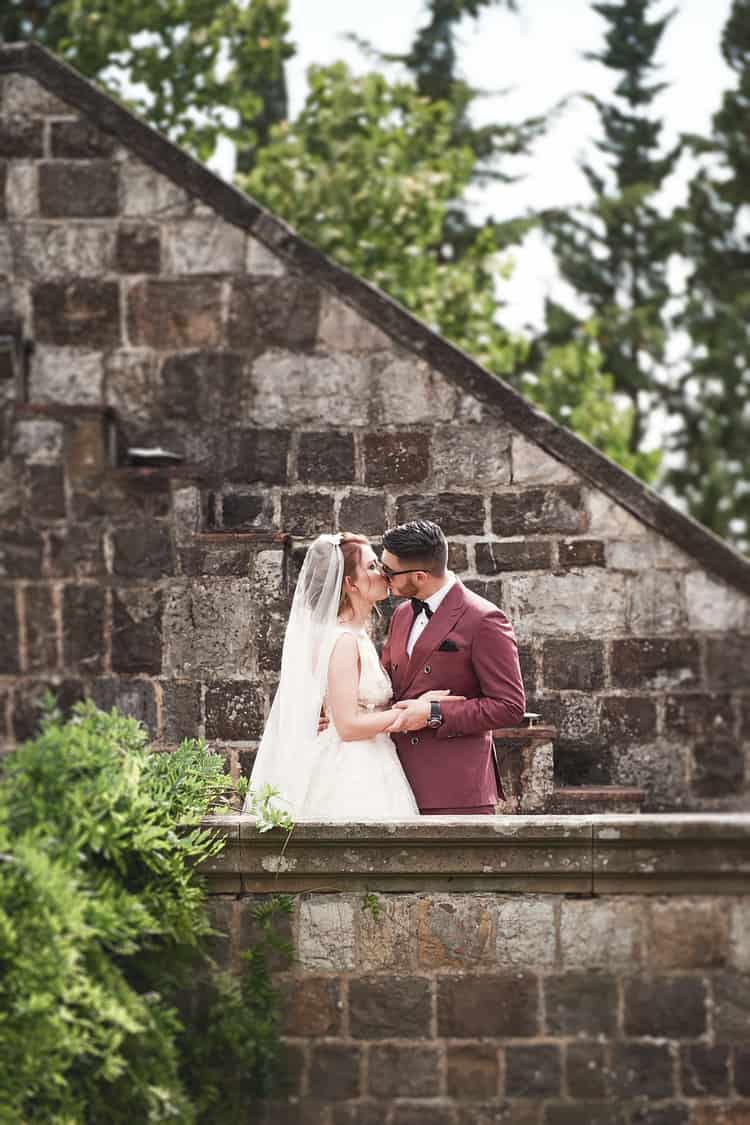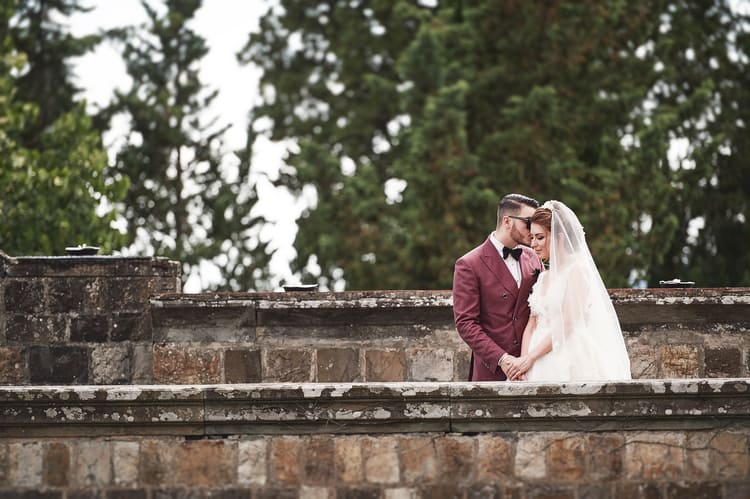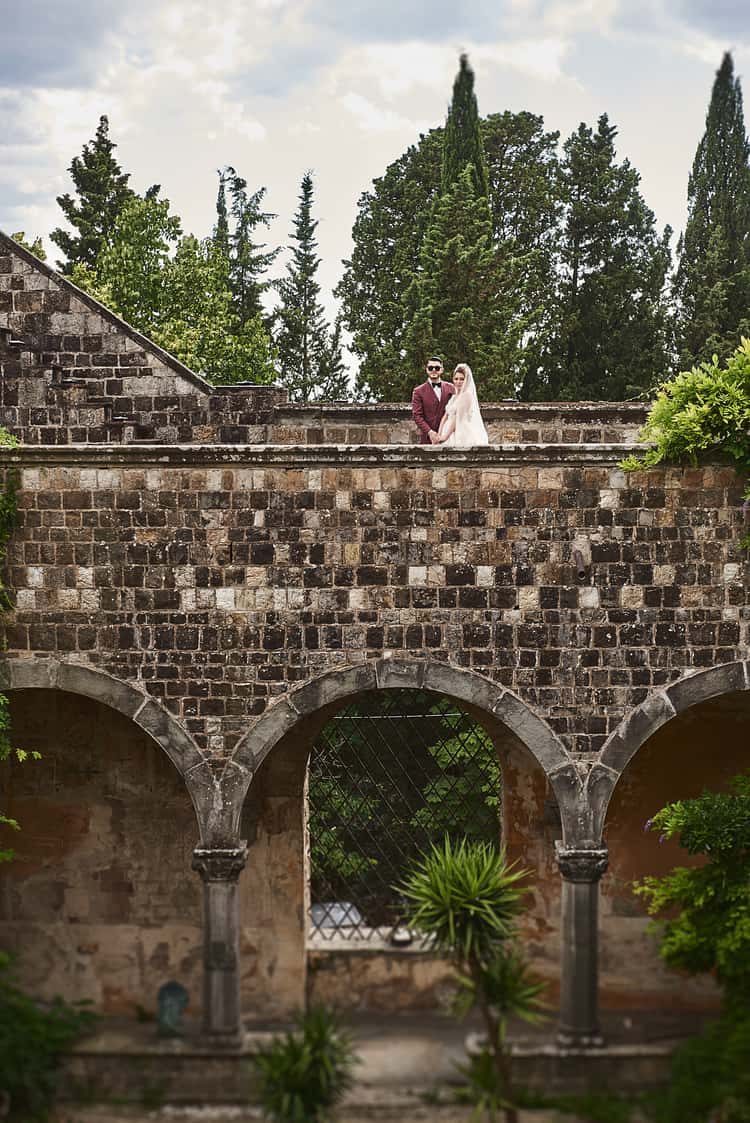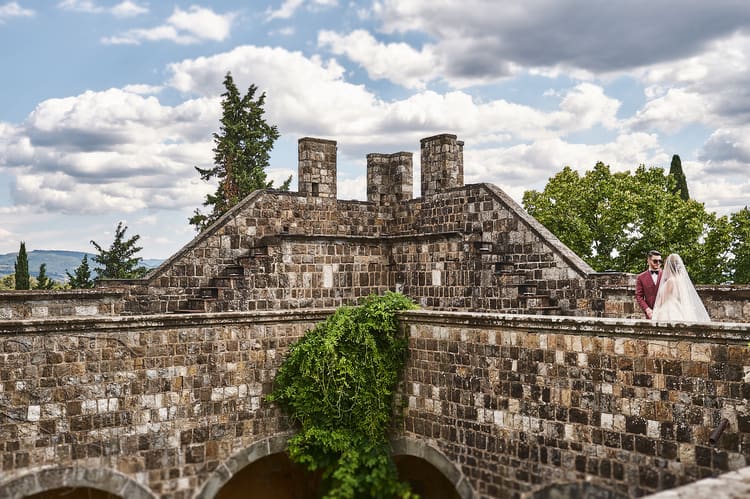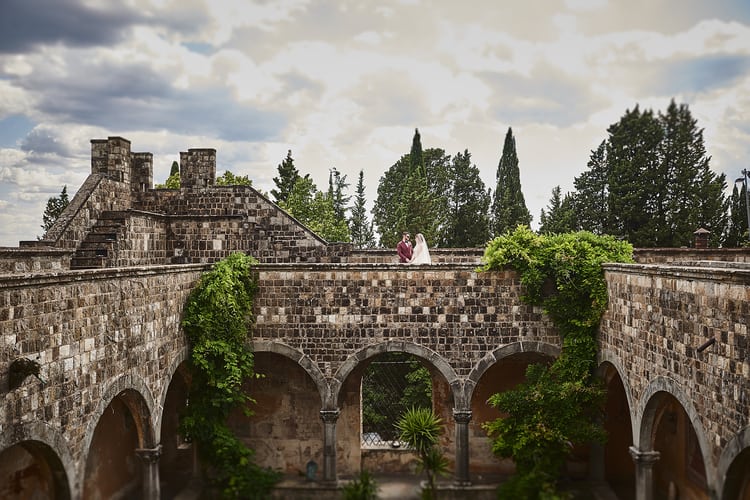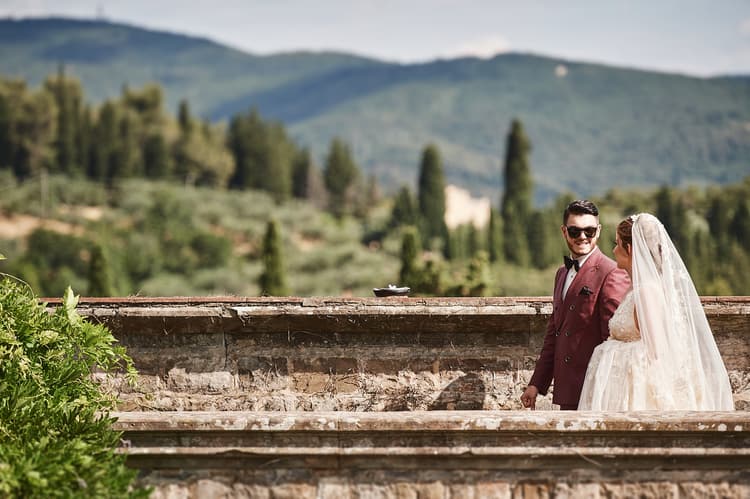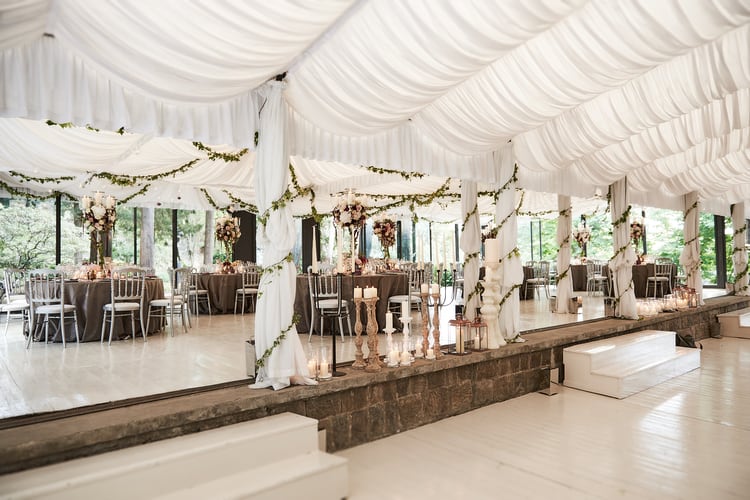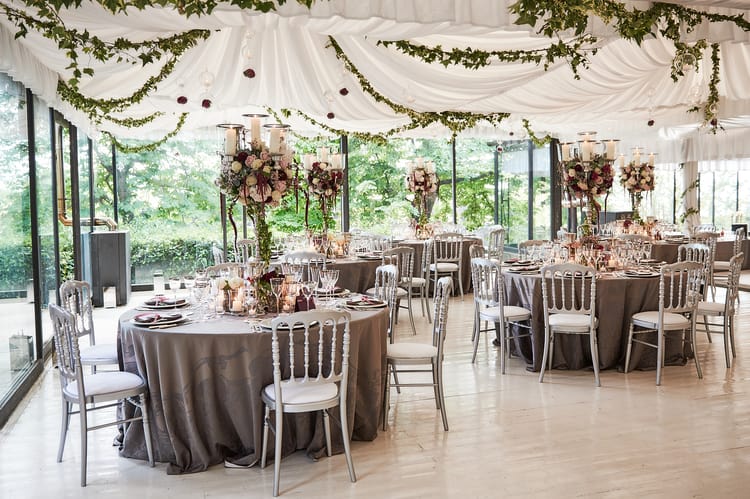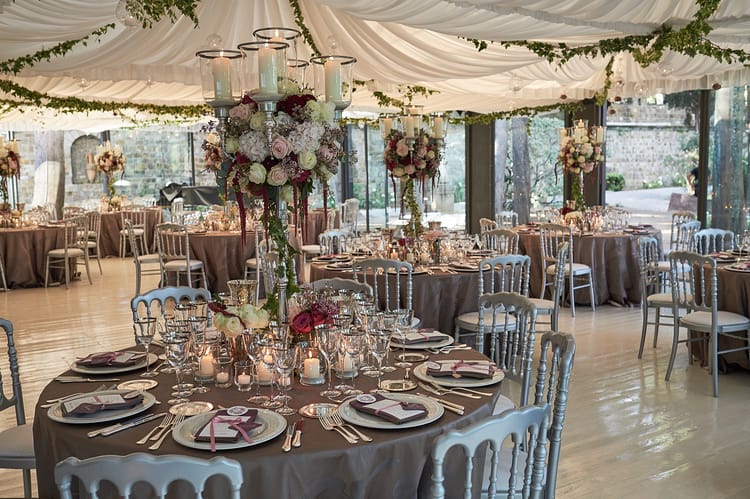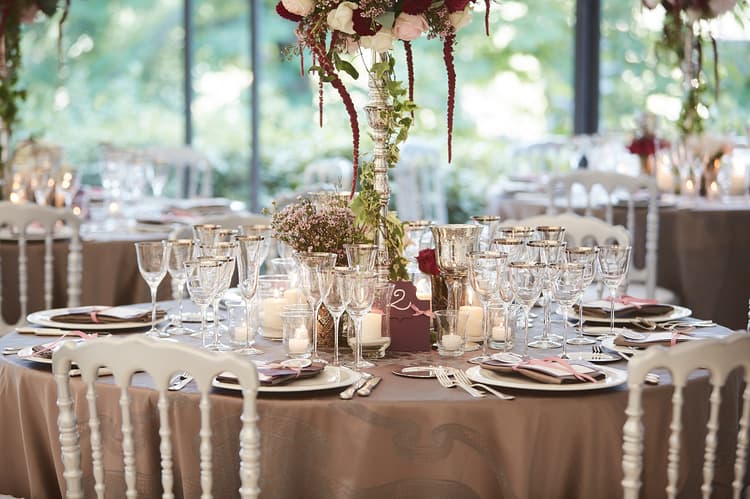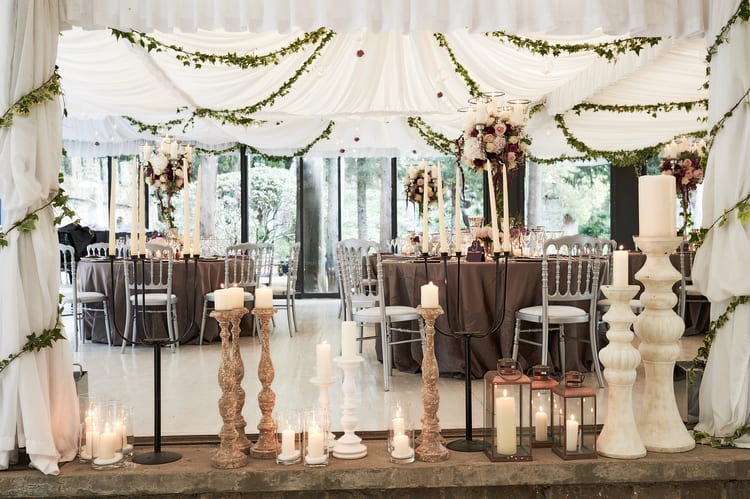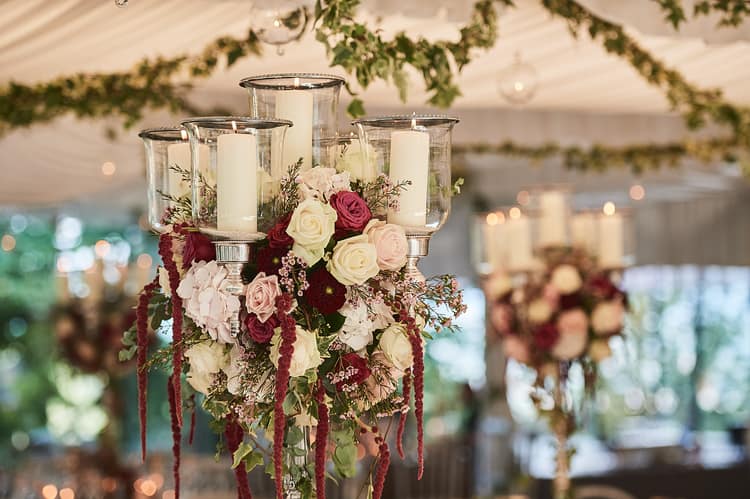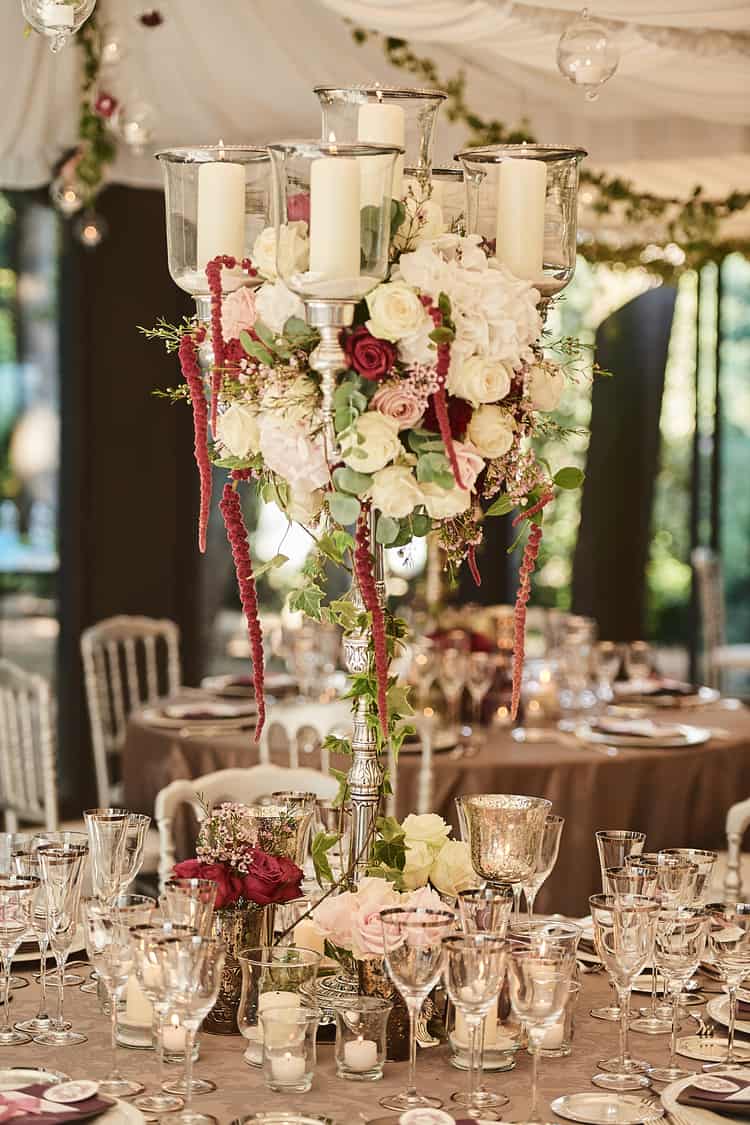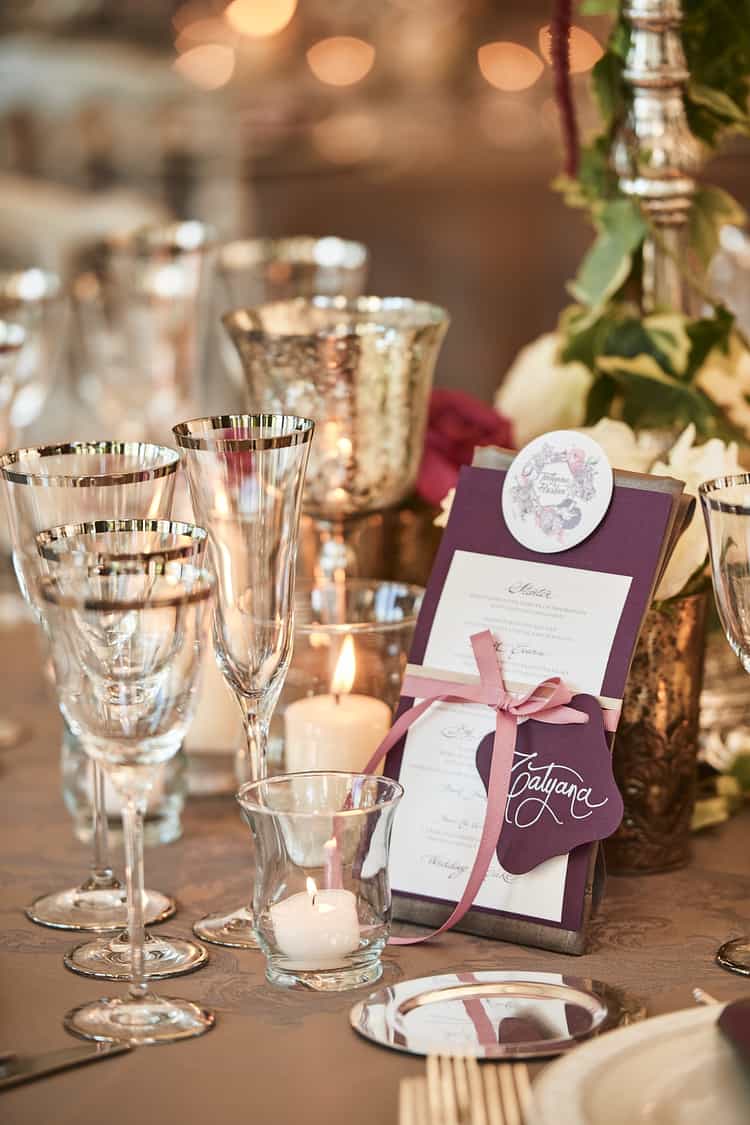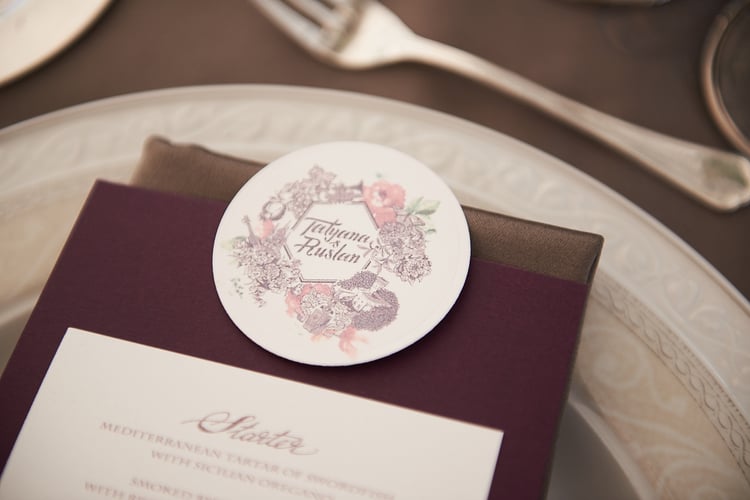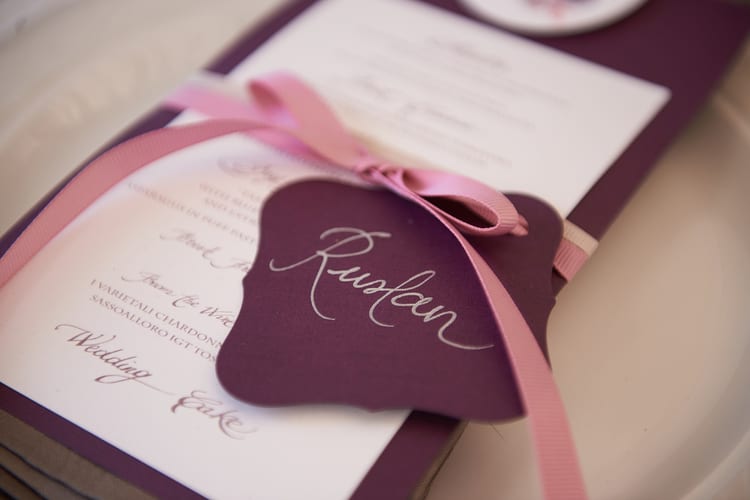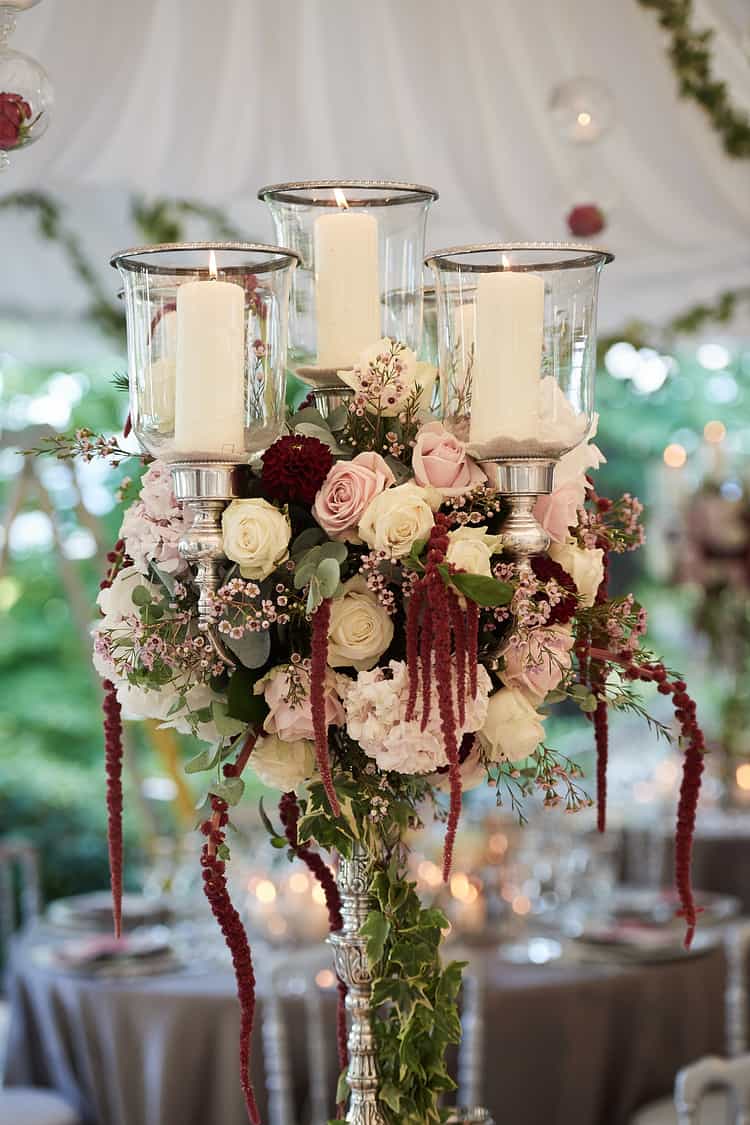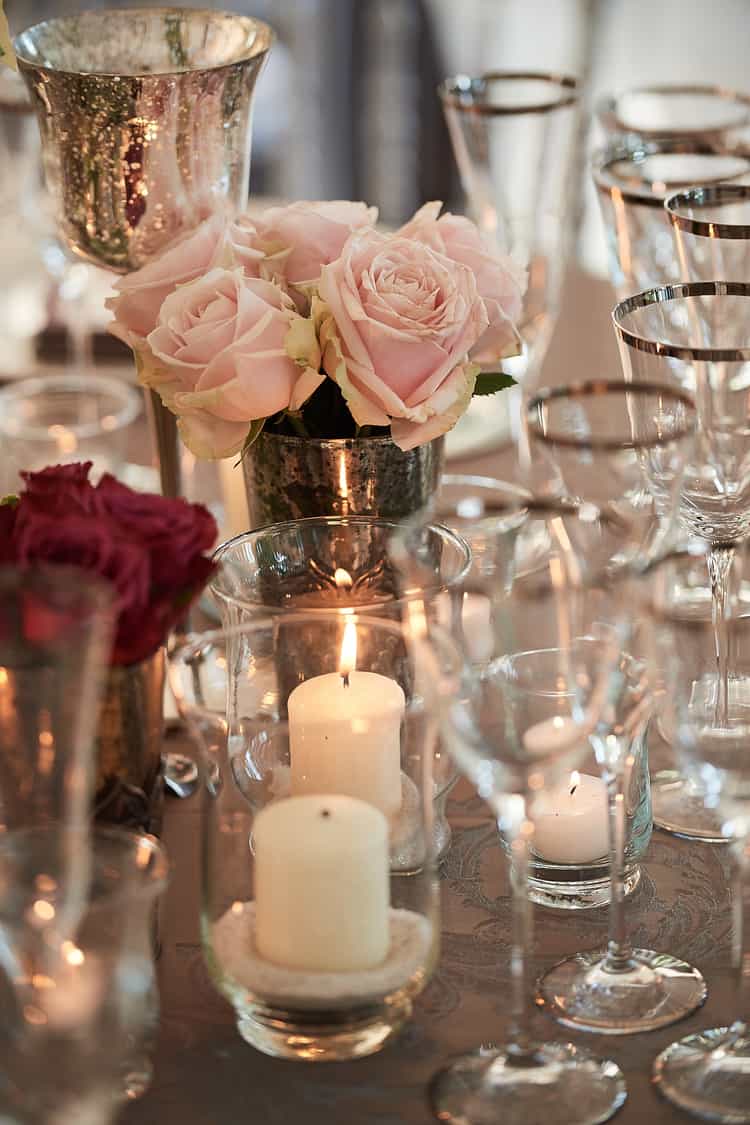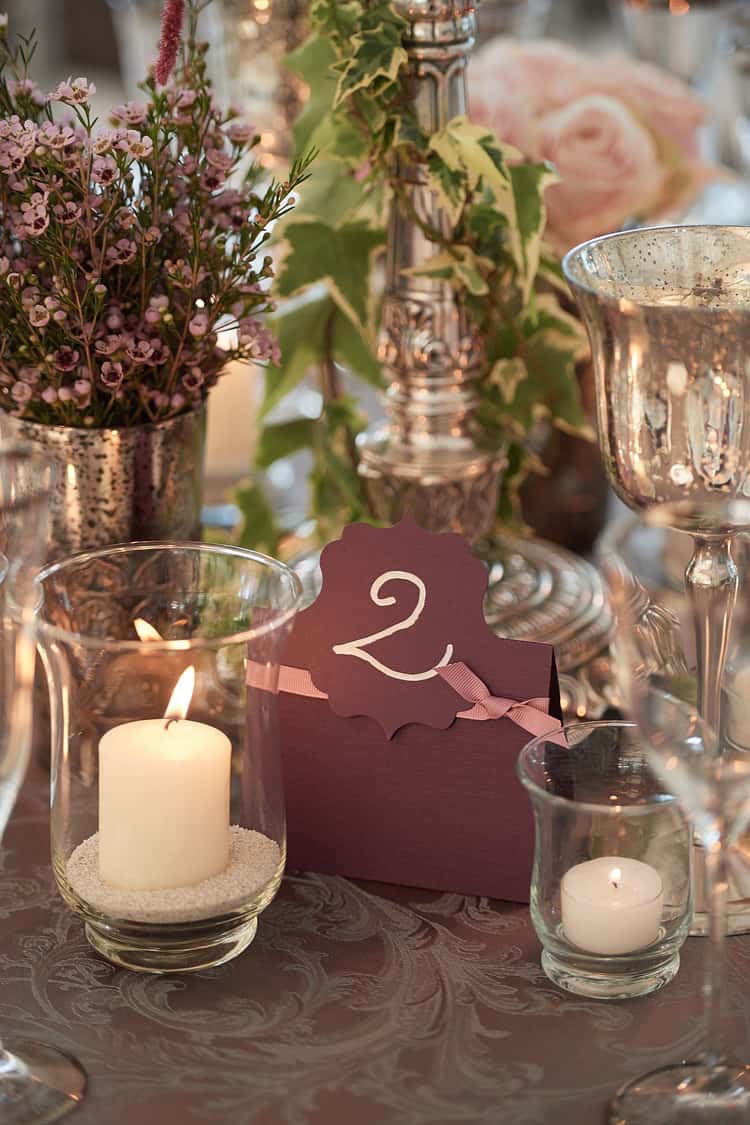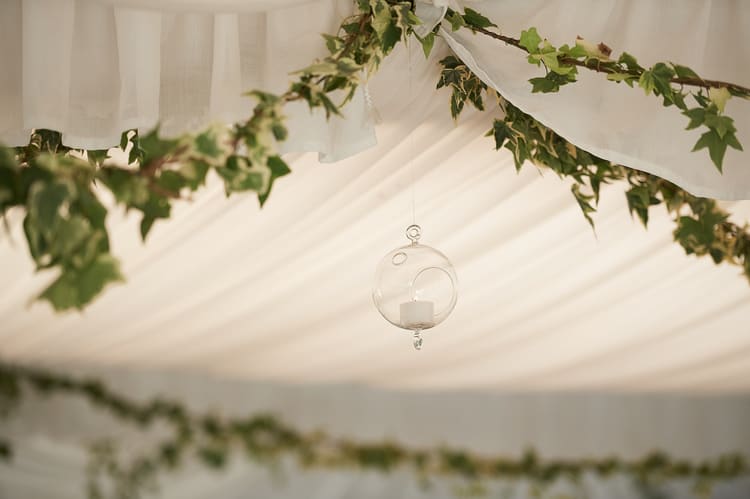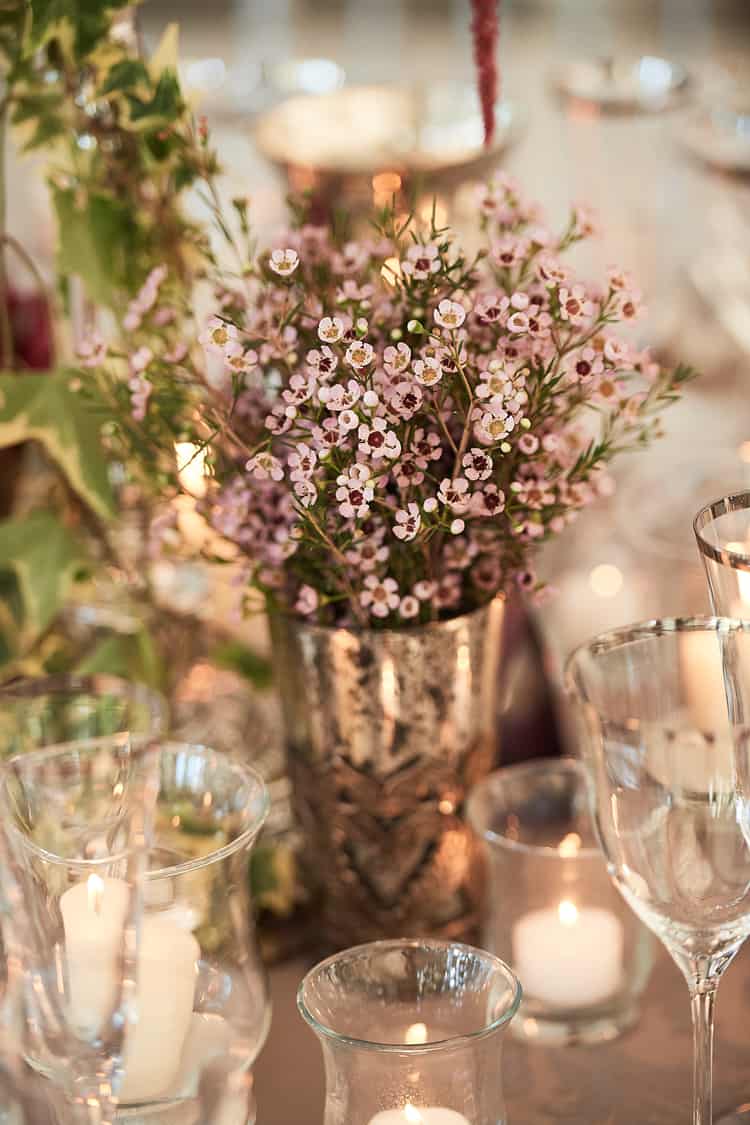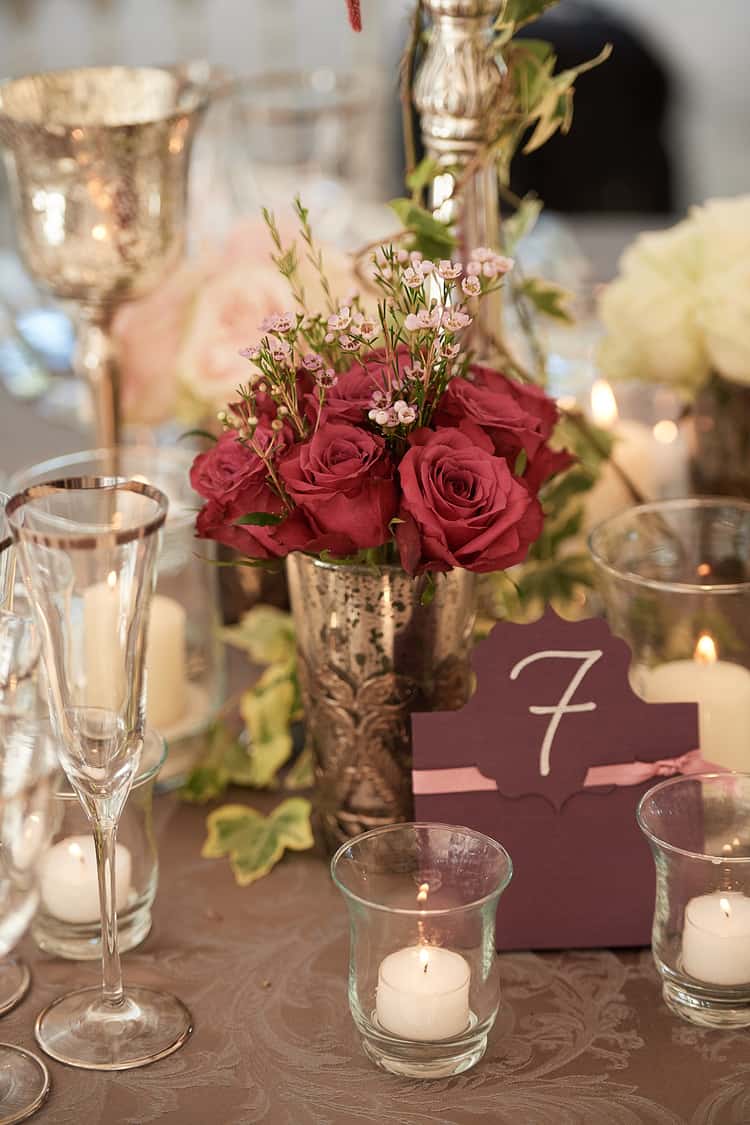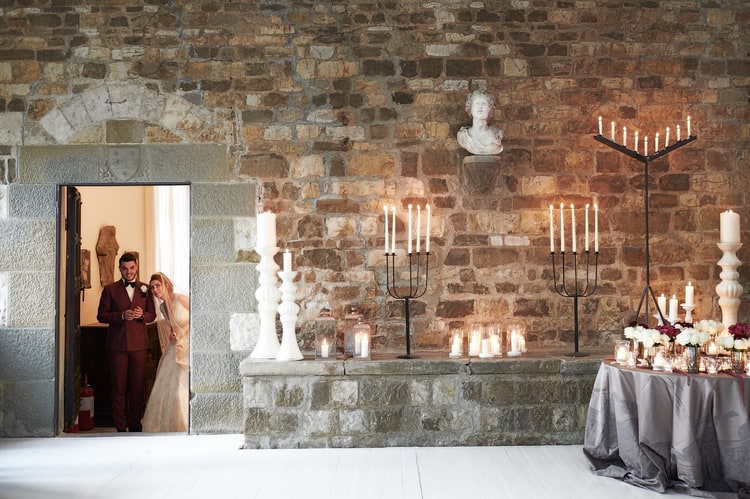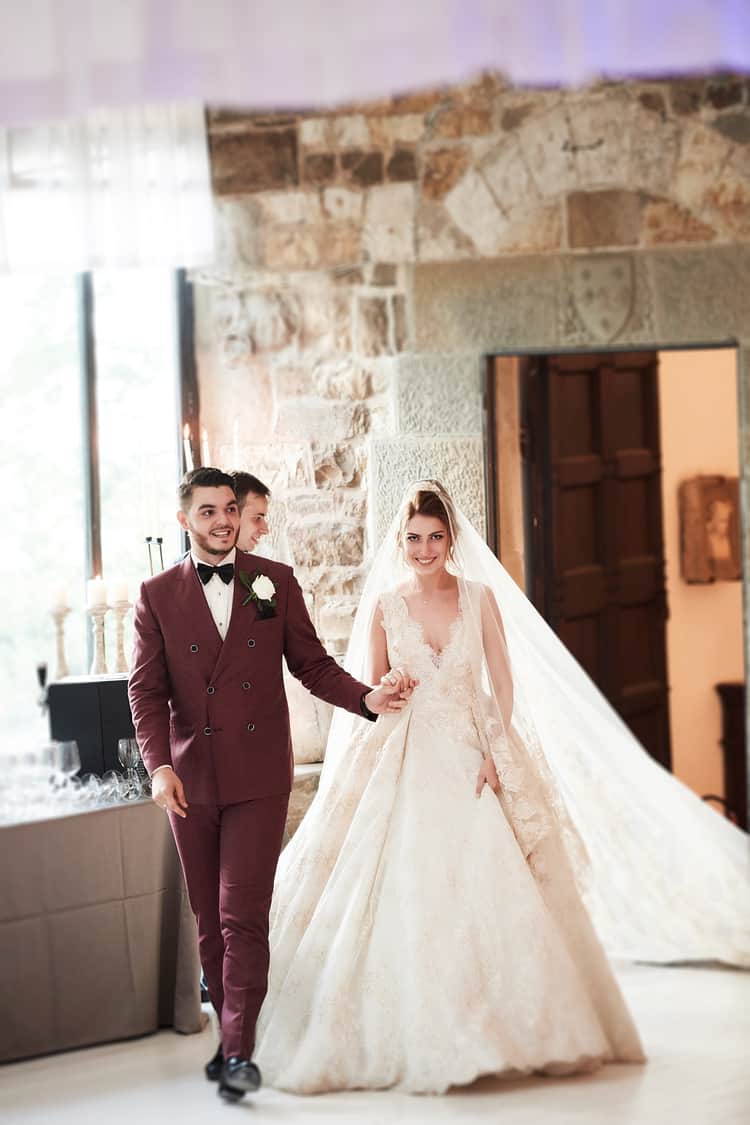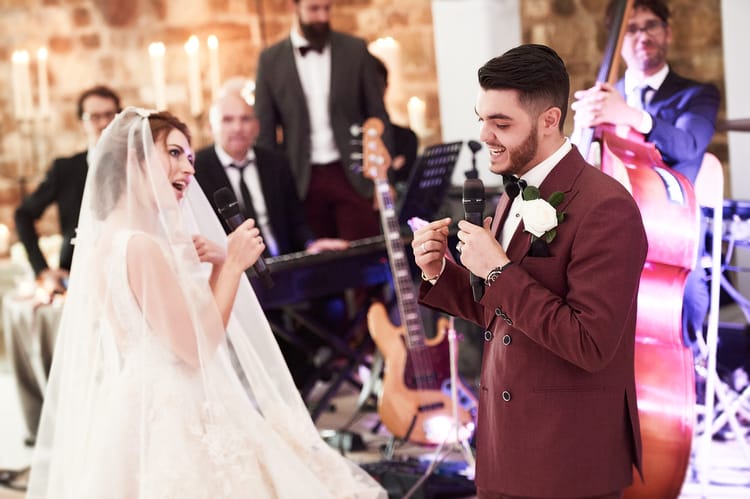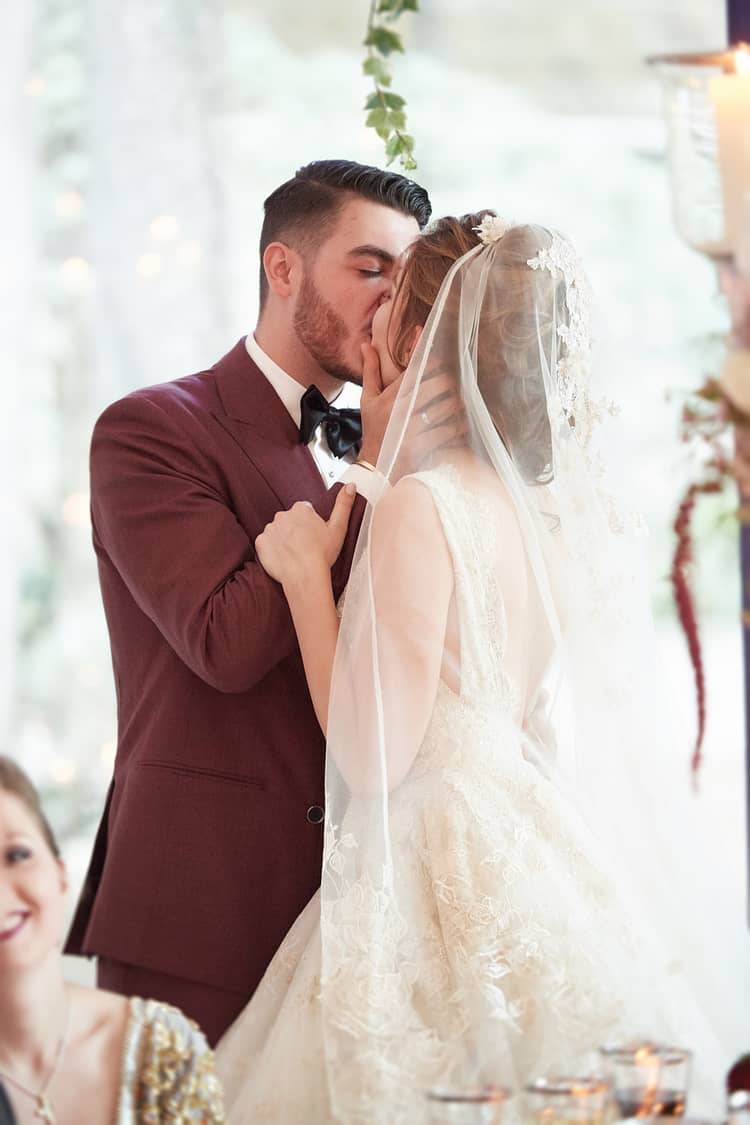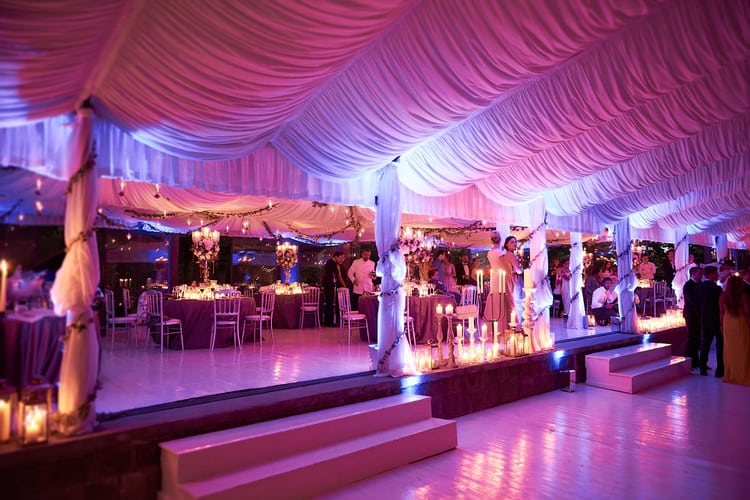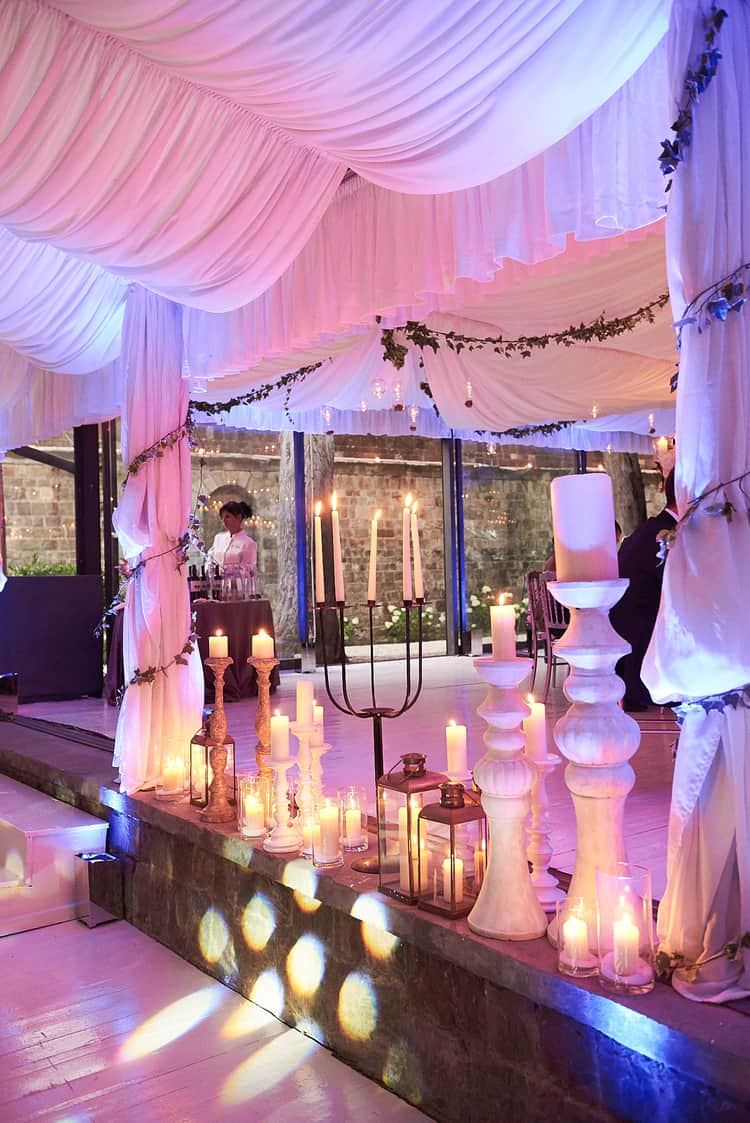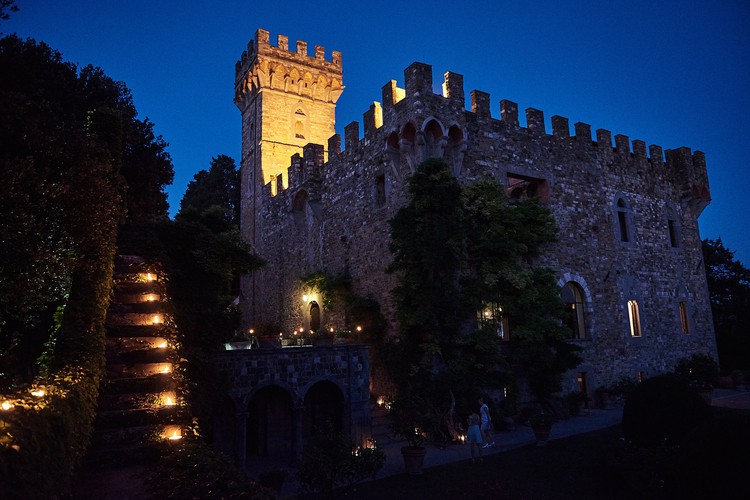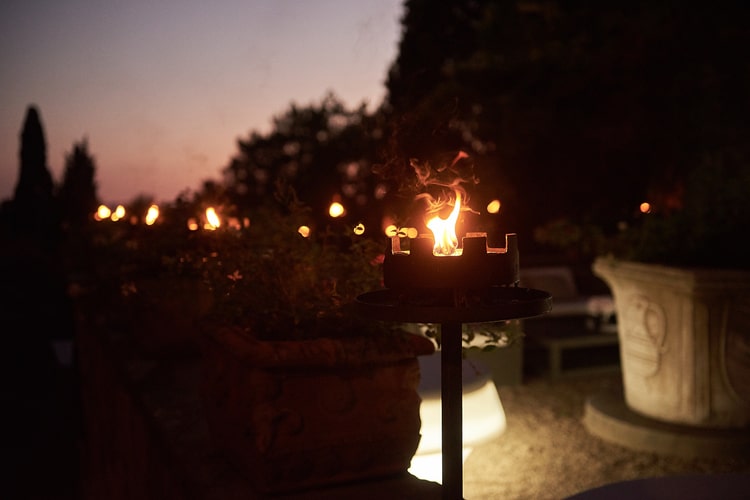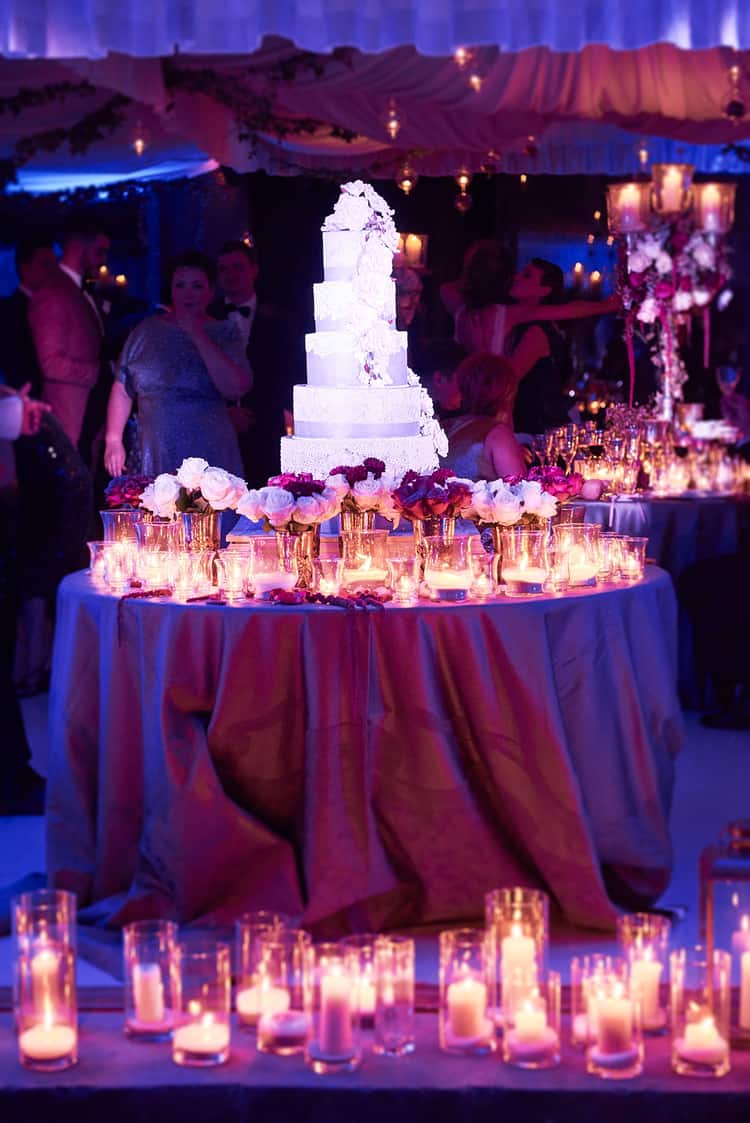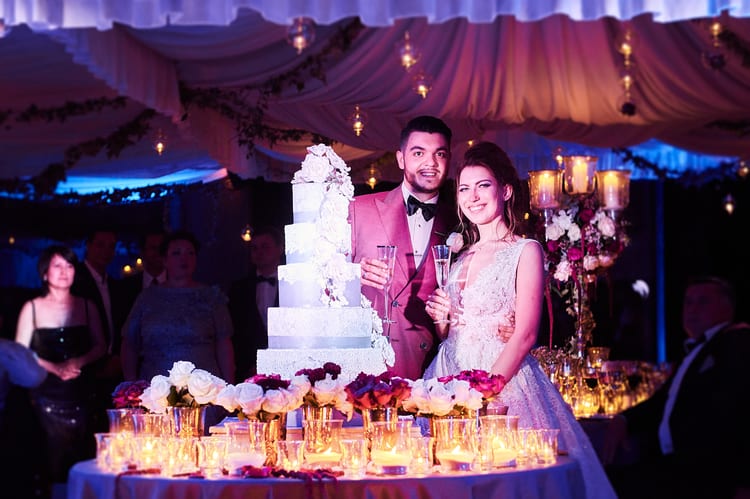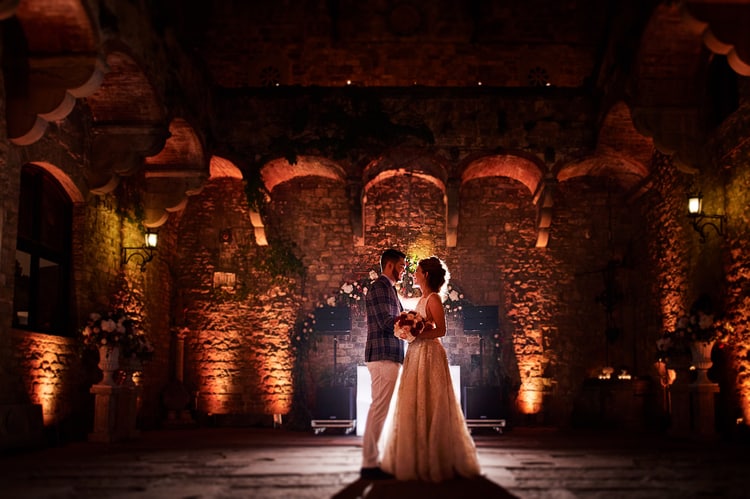 The Photographer on this Castle Wedding in Tuscany:
The location of the castle added to a romantic and sophisticated atmosphere that filled the day. It was an amazing celebration of love and Tatyana and Ruslan's relationship. They even hired a drone to fly around the castle.

The ceremony took place in the courtyard as they expressed their love in front of 80 friends and family members. After the ceremony, they moved to another area for dinner. In this area, they created a stage so that they could have a concert at the beginning of the reception to entertain their guests. They even involved a television presenter from Russia. For the rest of the evening, guests enjoyed live music and entertainment by a comedian.

The cake was delicious and heavenly with six different layers and decorated with delicate lace and flowers in the couple's theme colors of purple and silver. Once guests received their slice of cake, they all danced the night away. After a few hours of dancing, everyone moved to another area of the castle where an ice cream truck came and drinks were passed around. Finally, a famous DJ provided music to which guests danced into the early hours of the morning.
Vendors:
Photographer: Studiobonon Photography
Event Venue: Castello di Vincigliata
Culinary: Delizia Ricevimenti
Cinema and Video: Milaneschi Films
Lighting: Tondello Tecnologie
Floral Designer: Vincenzo Dascanio
Event Planner: The Tuscan Wedding
Featured:

A Beautiful & Affordable Destination Wedding Venue on the Beach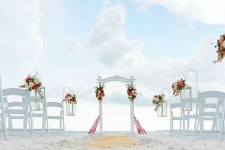 I'm always on the hunt for the best destination wedding venues out there. And if what you're looking for, is an affordable destination wedding within your reach and on the beach, then allow me to introduce you to the #2 resort in the whole Sunshine State (voted by Condé Nast). With a variety of indoor and outdoor venues, this awesome resort has everything you could possibly need for a flawless destination wedding… Read the full blog post.
Contributing Editor
at
Destination Wedding Details
Erin is a New England native living in Cincinnati, OH. For the last six years she has served as Communications Manager for a large home service franchise, working as a freelance writer in her spare time. She has been a contributing editor for Destination Wedding Details since early 2017. Inspired by a desire to plan a uniquely personal destination wedding herself, Erin draws on experience to bring relatability and humor to her writing.
Latest posts by Erin McDermott (see all)