Romantic, classic, and sublimely picturesque. Chantelle and Jordan's countryside wedding in Malaga was all that, and more.
Adding to their list of beautiful memories in Spain, these two chose to say "I do" at the Hotel Cortijo Bravo among 80 of their closest friends and family. The traditional white Andalusian style buildings were the crisp, classic foundation upon which the rest of this wedding's vibe was built on… and the sweeping views of rolling hills served as the perfect backdrop for their ceremony.
By keeping the flowers and decor simple, they were able to let the destination shine! Chantelle looked absolutely gorgeous in her intricately detailed Zavana gown, and Jordan's cobalt blue suit offered a unique and classy subtle pop of color. As for the reception, it was set up like the classiest, most romantic garden party I've ever seen. Simple string lights lit up the sky as Chantelle, Jordan and their loved ones celebrated in love. A huge thanks to Danielle Smith Photography for capturing all the details and sharing them with us!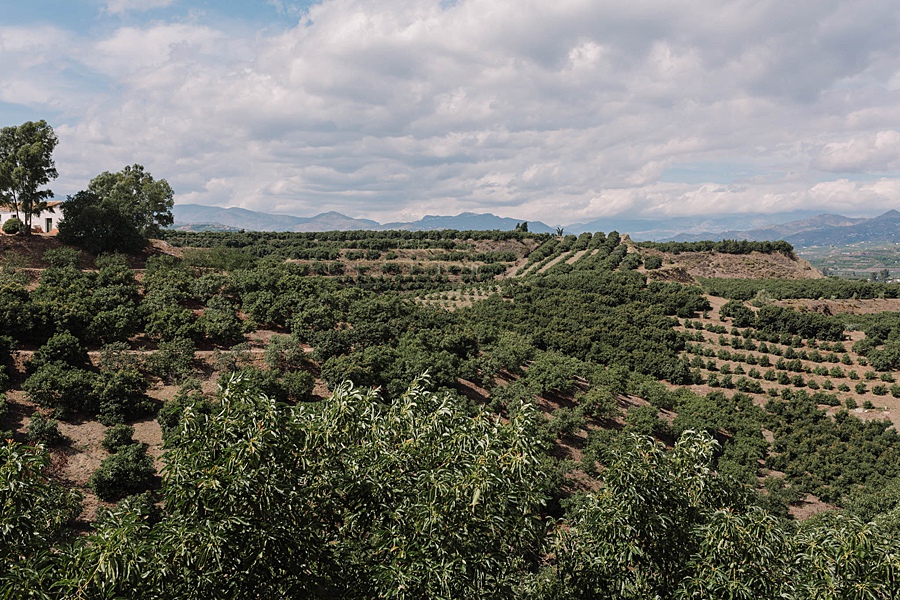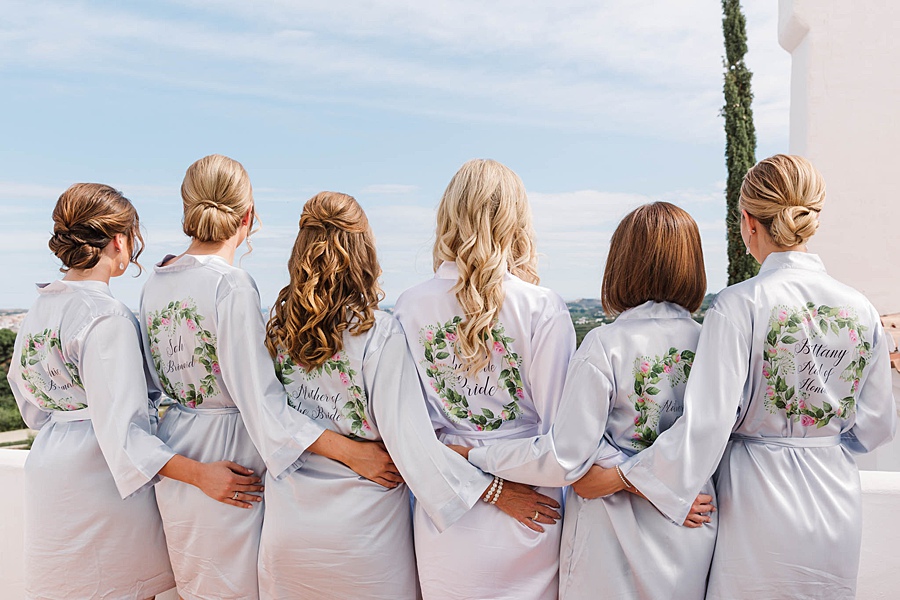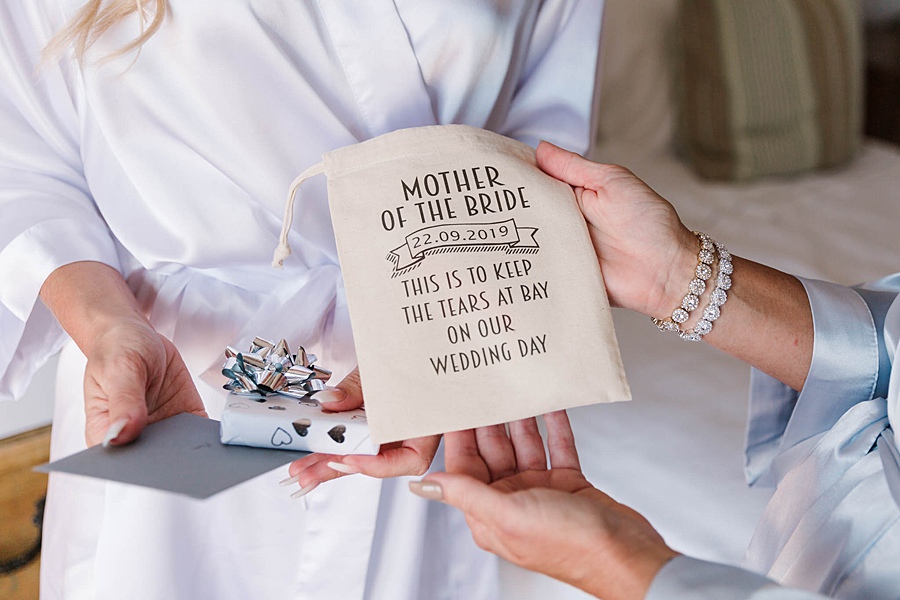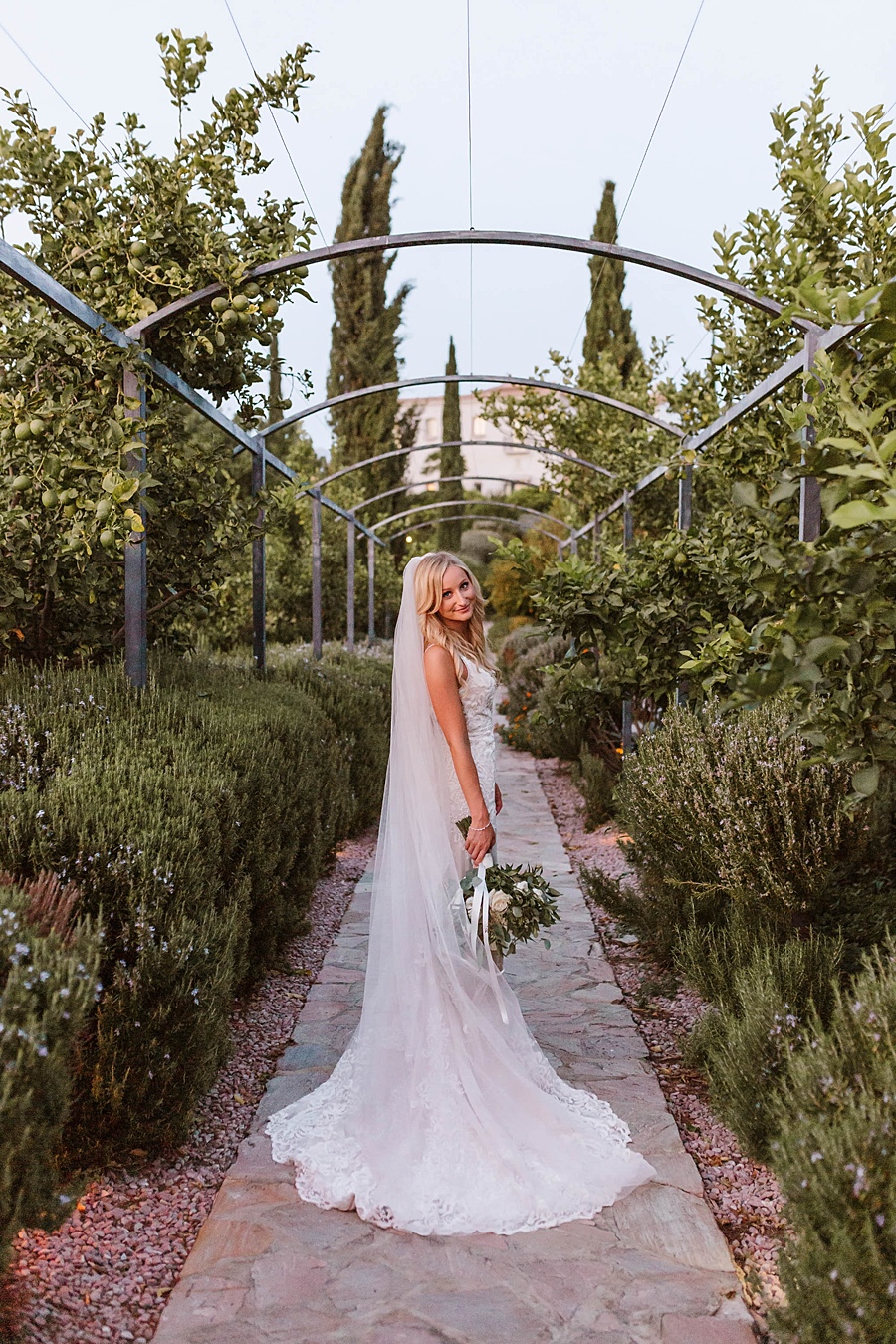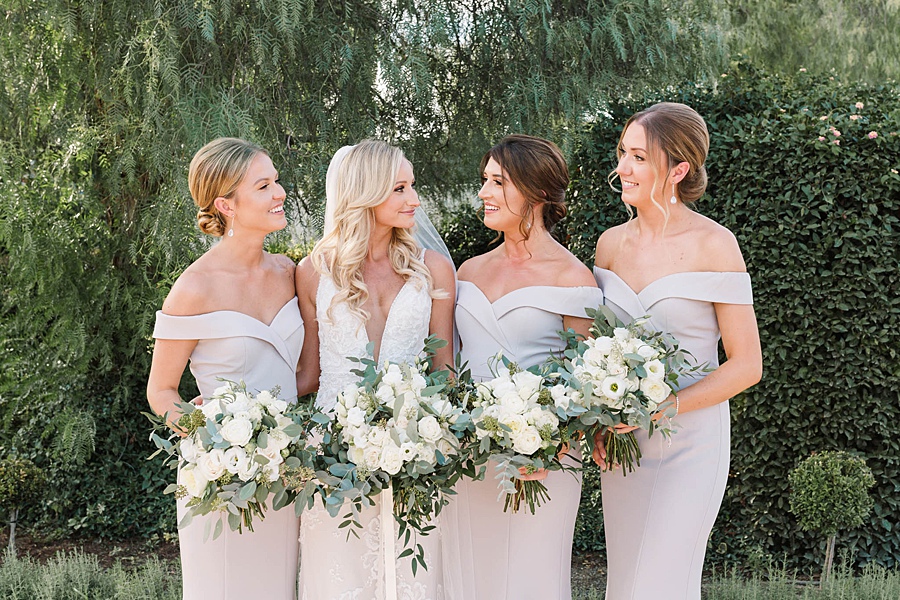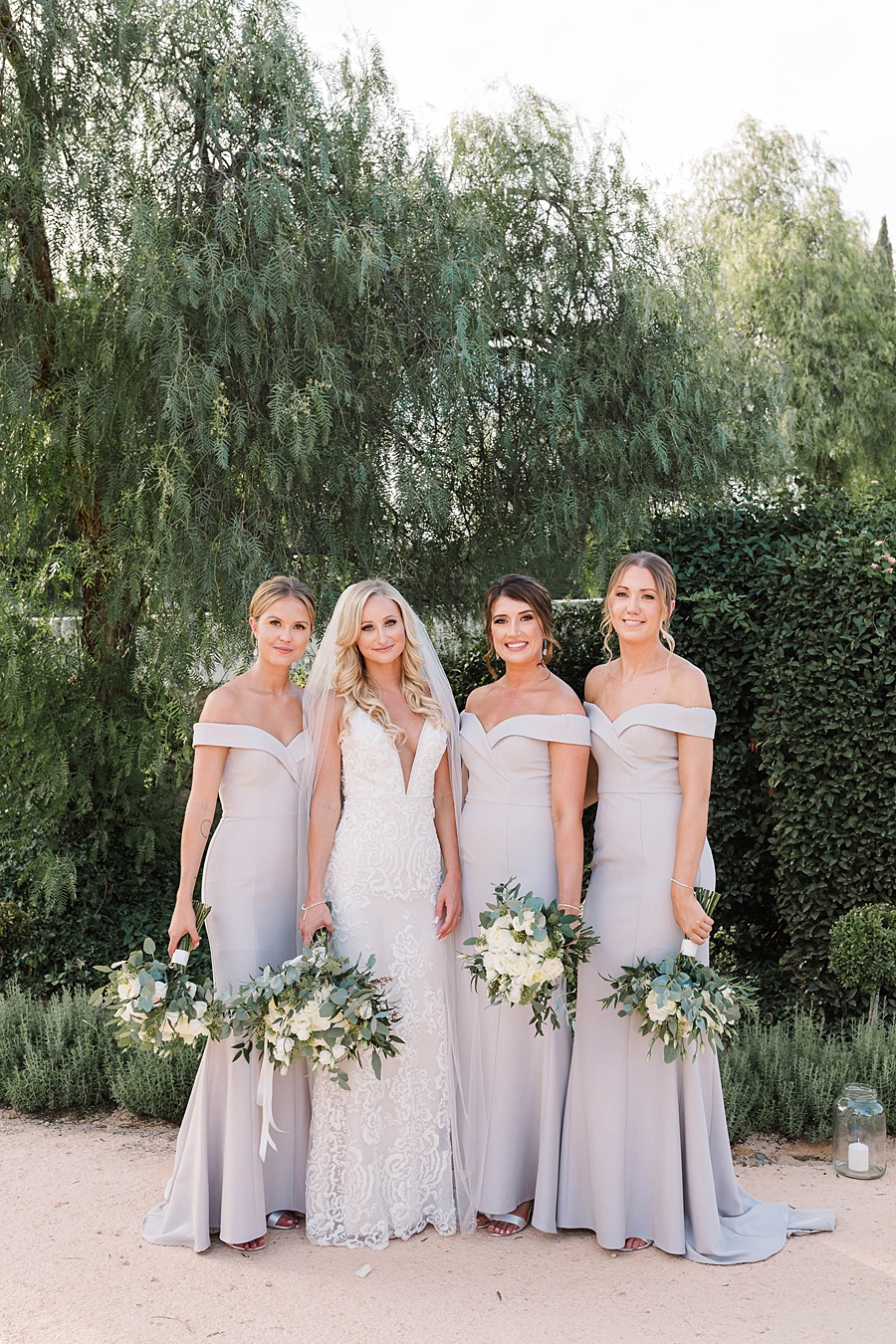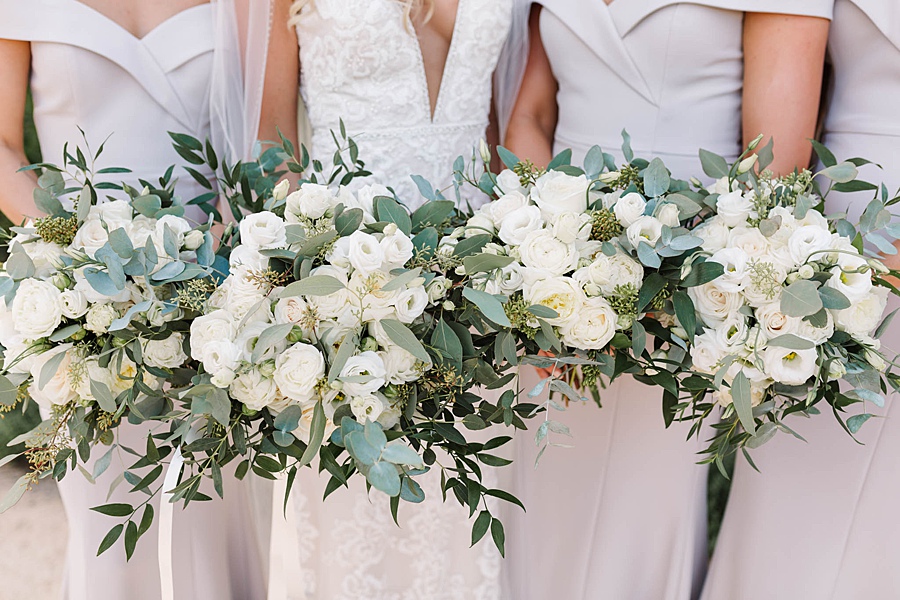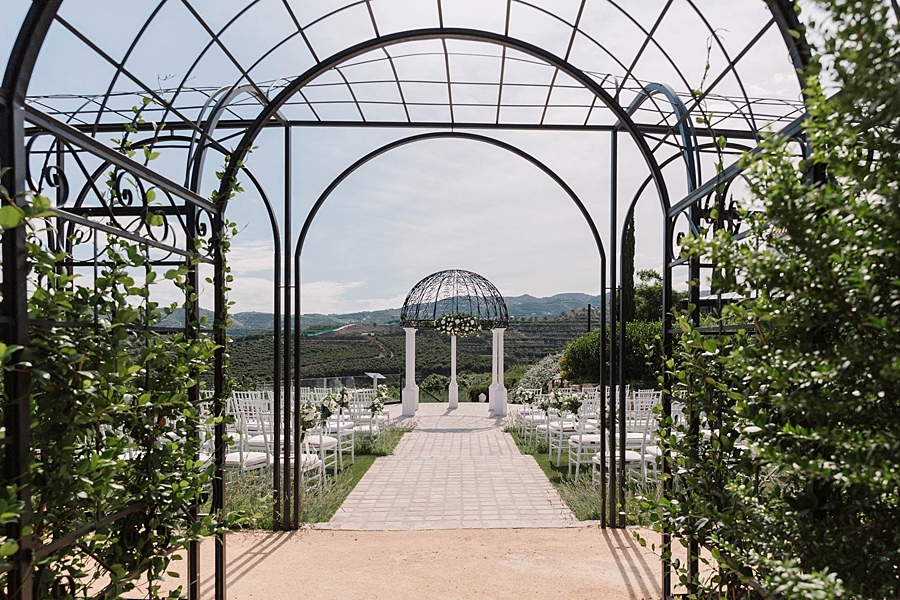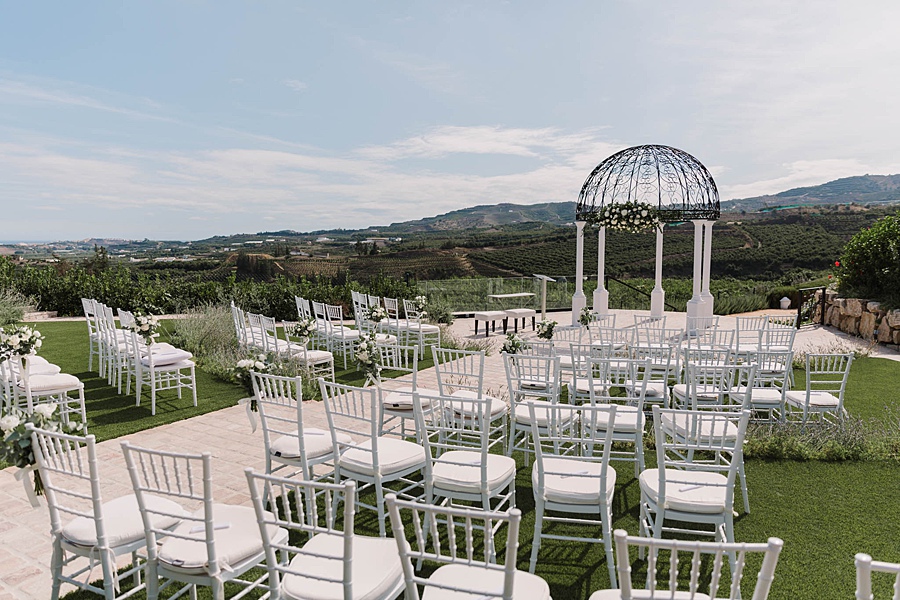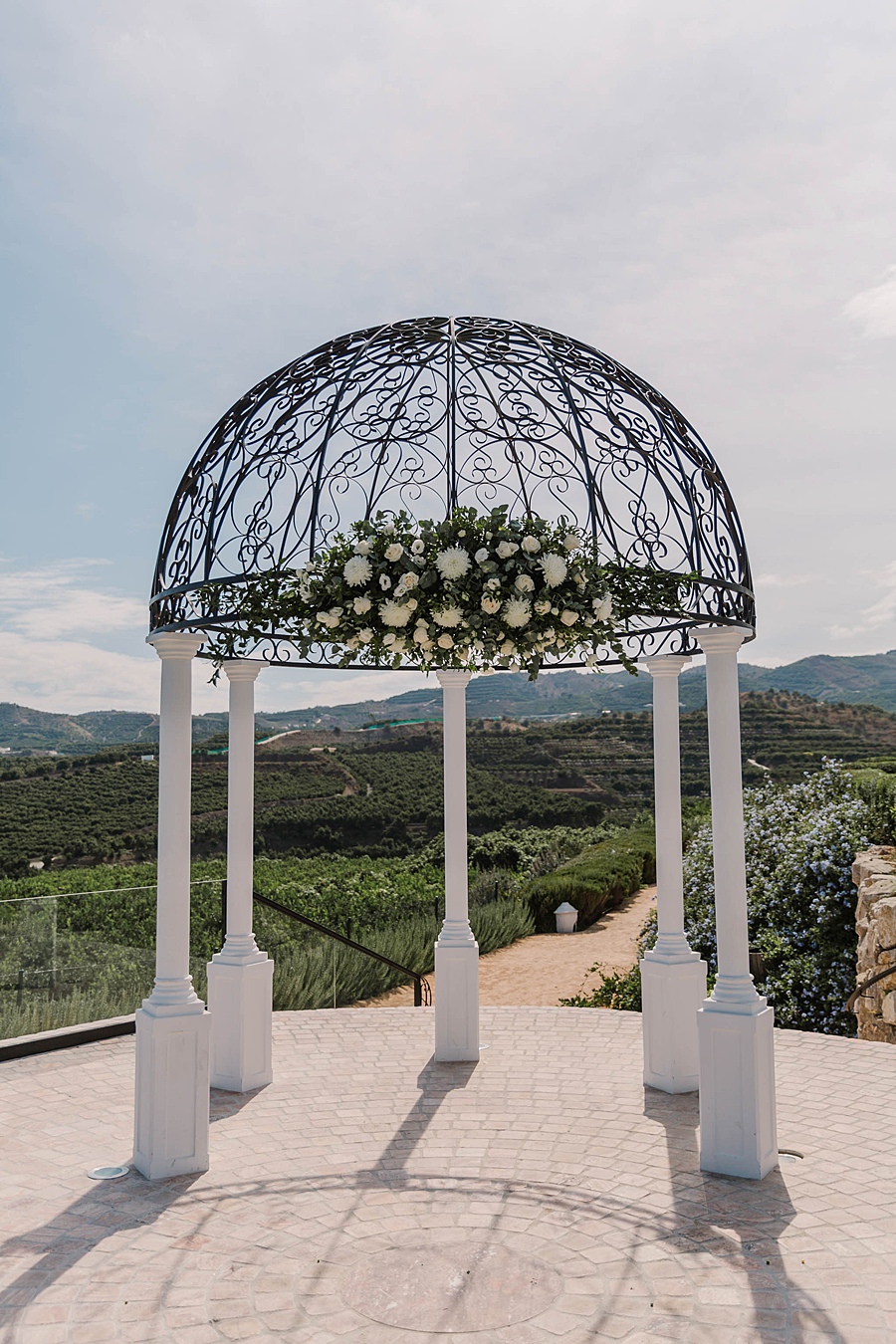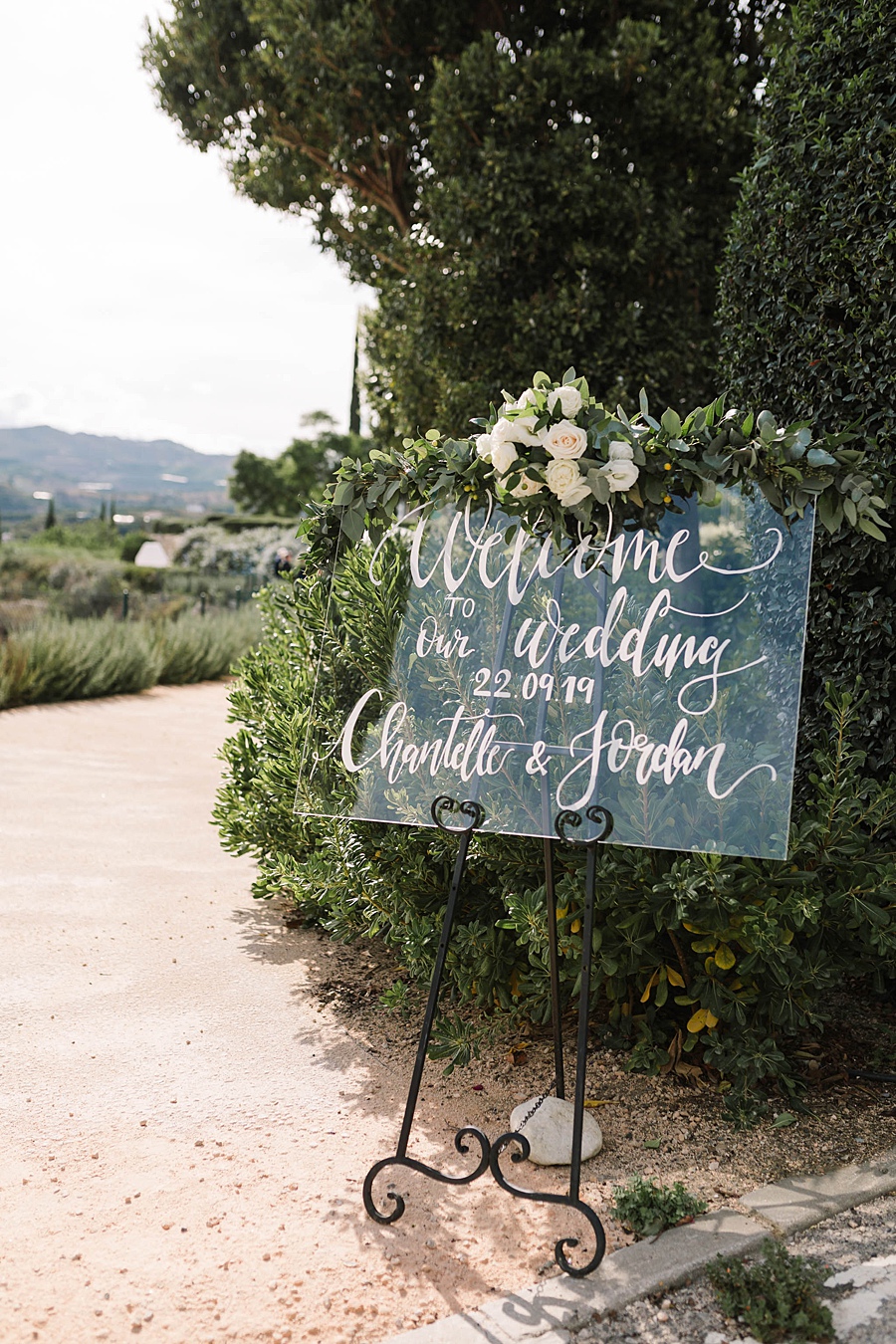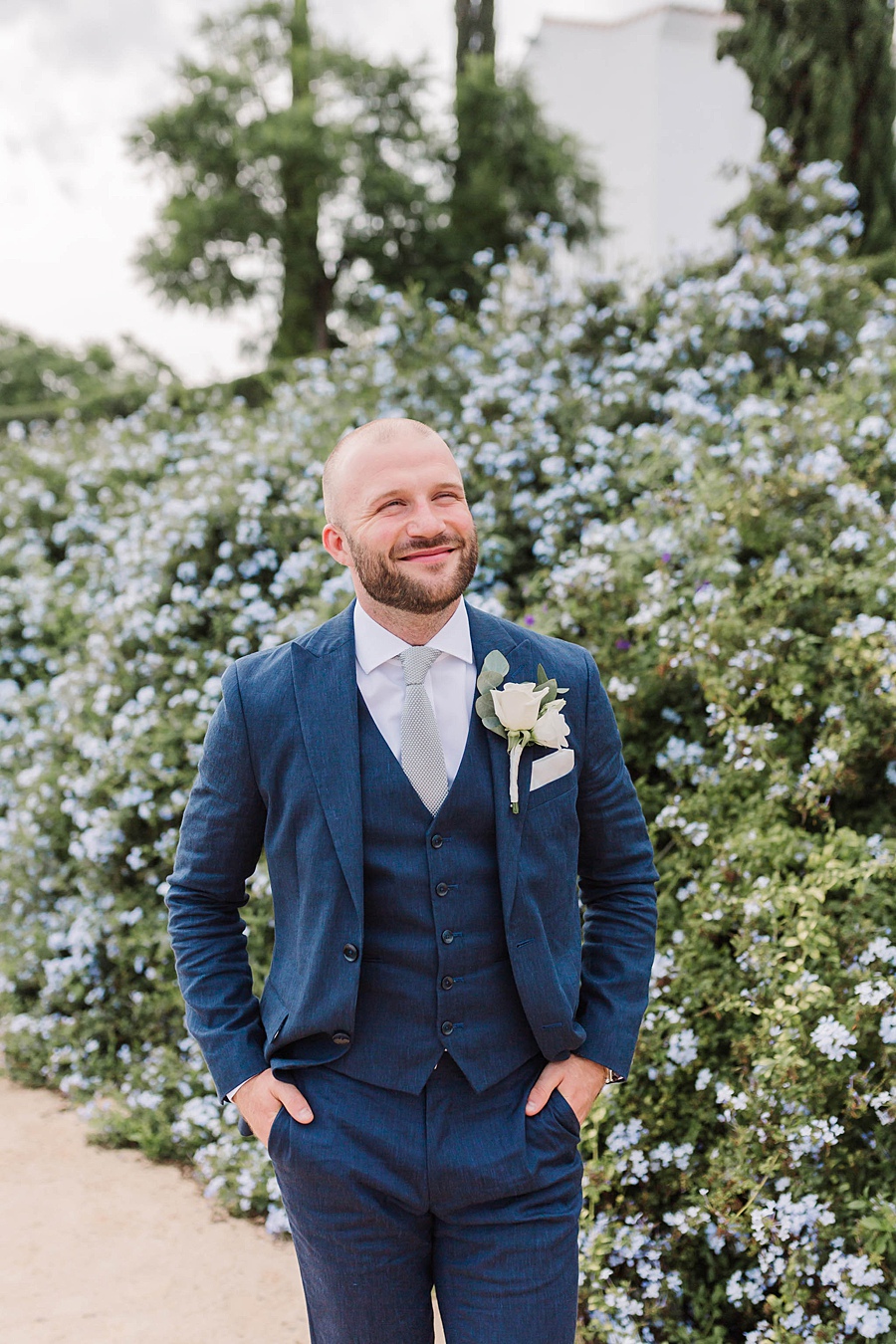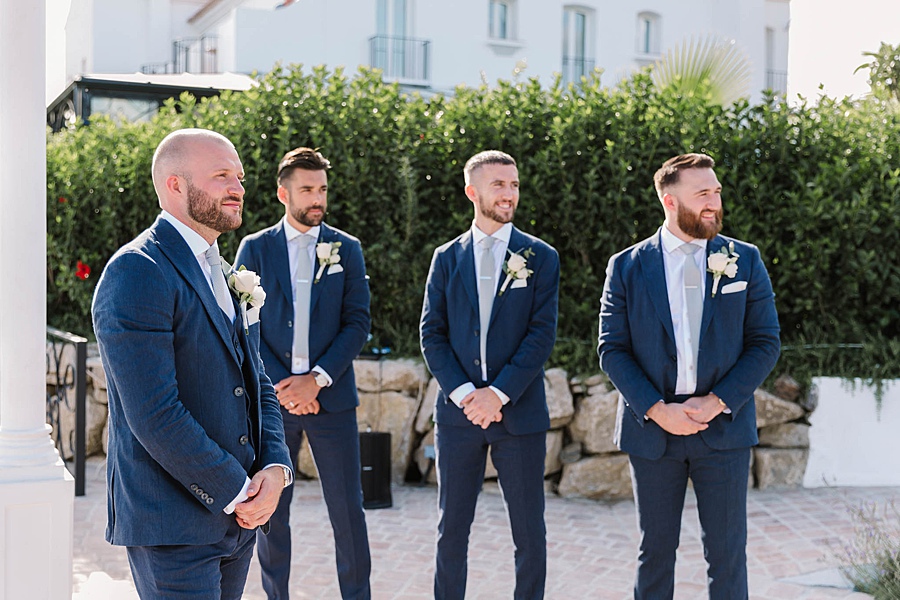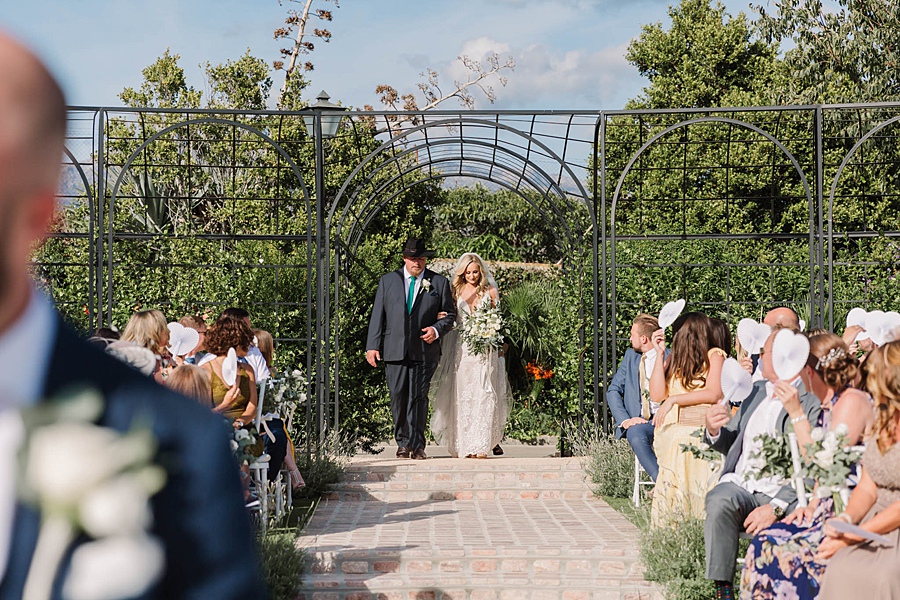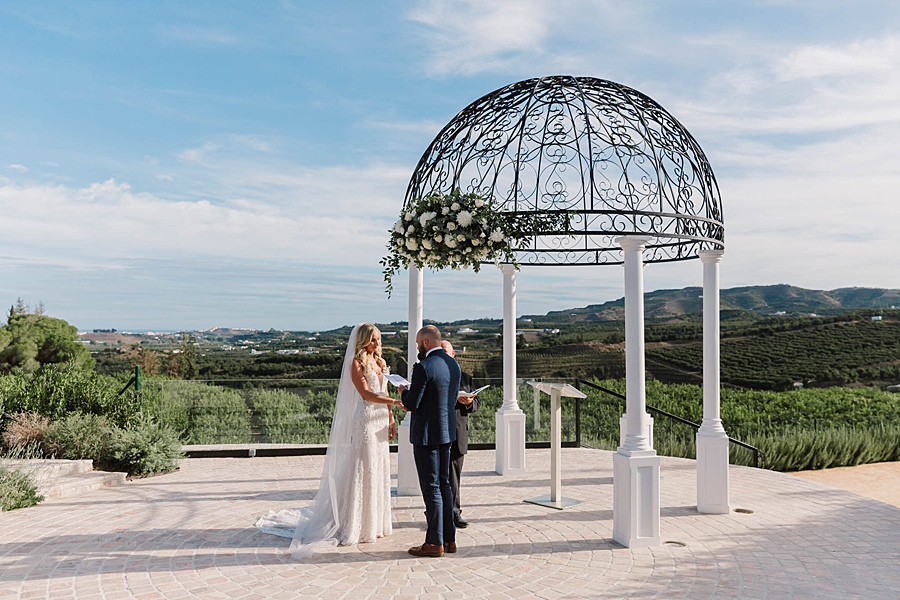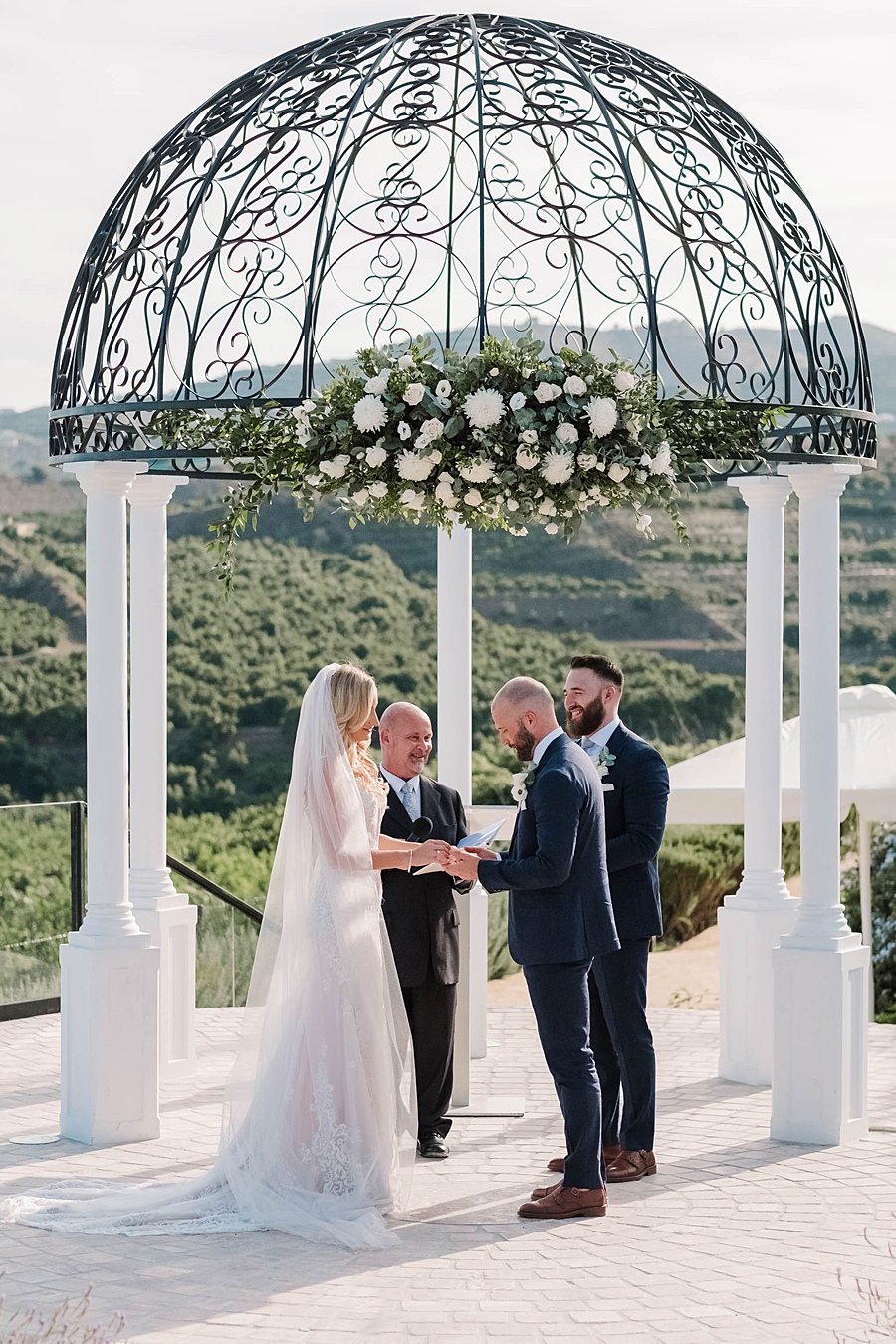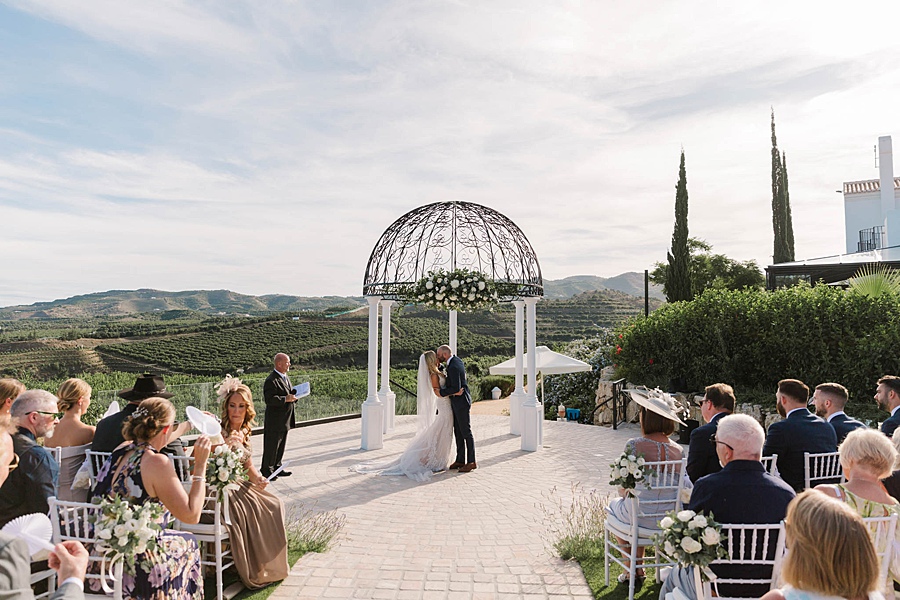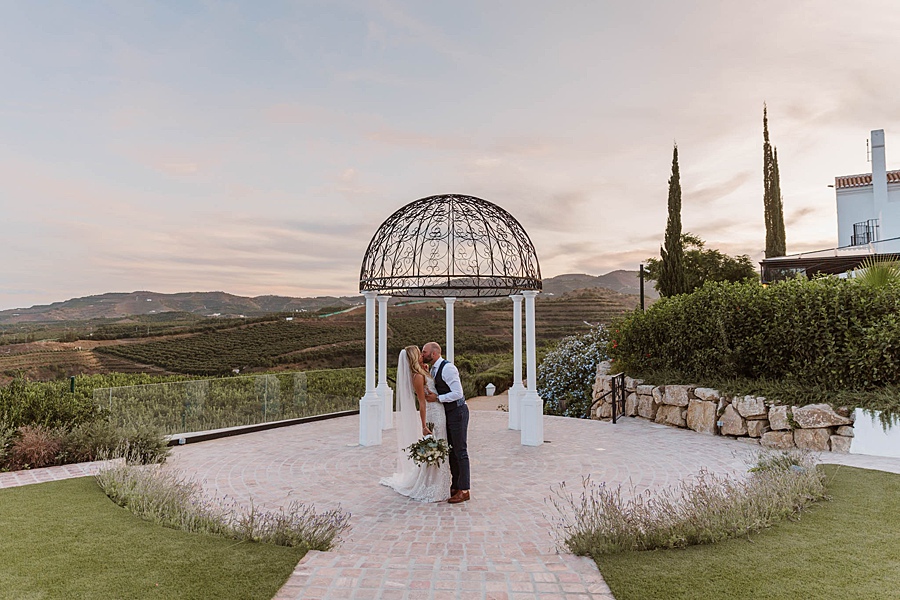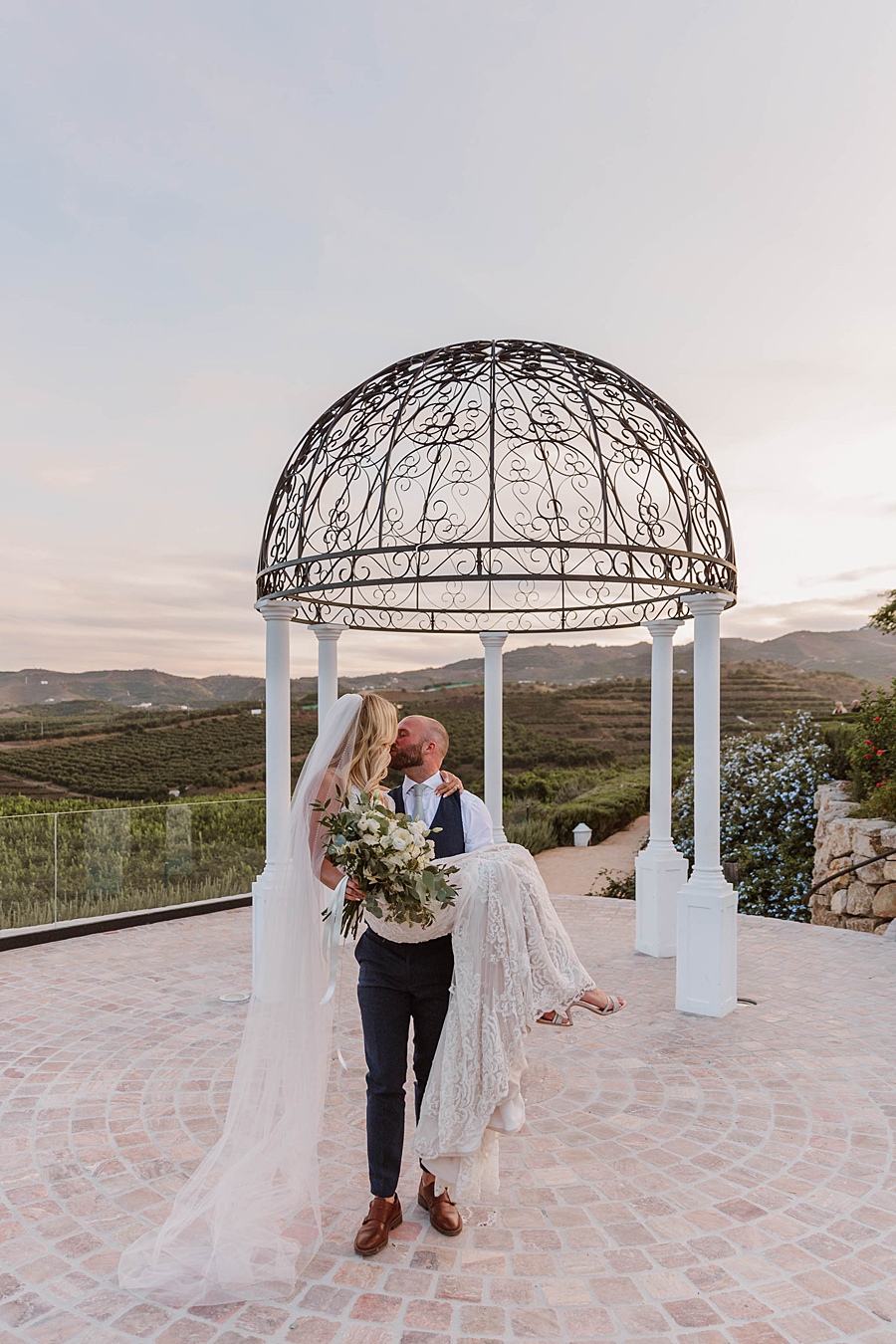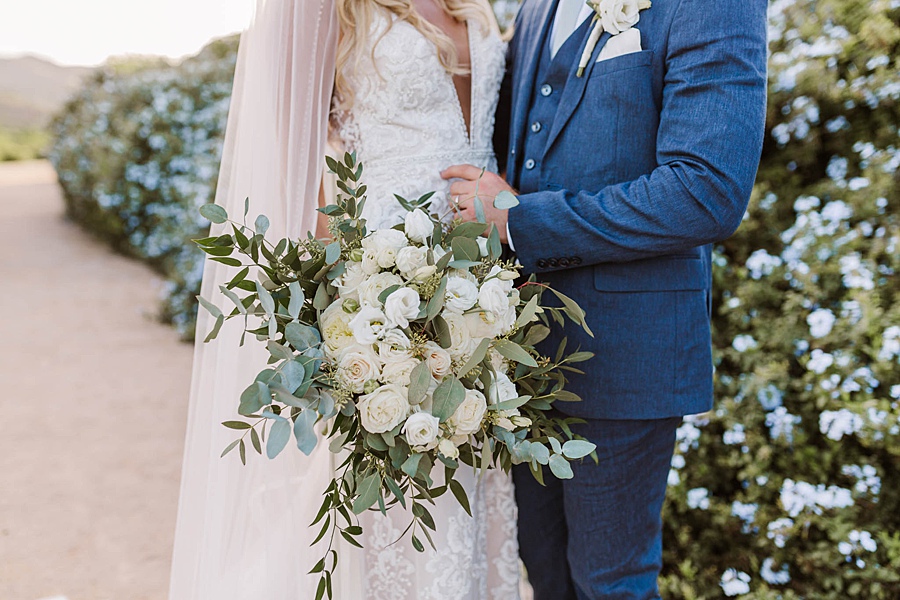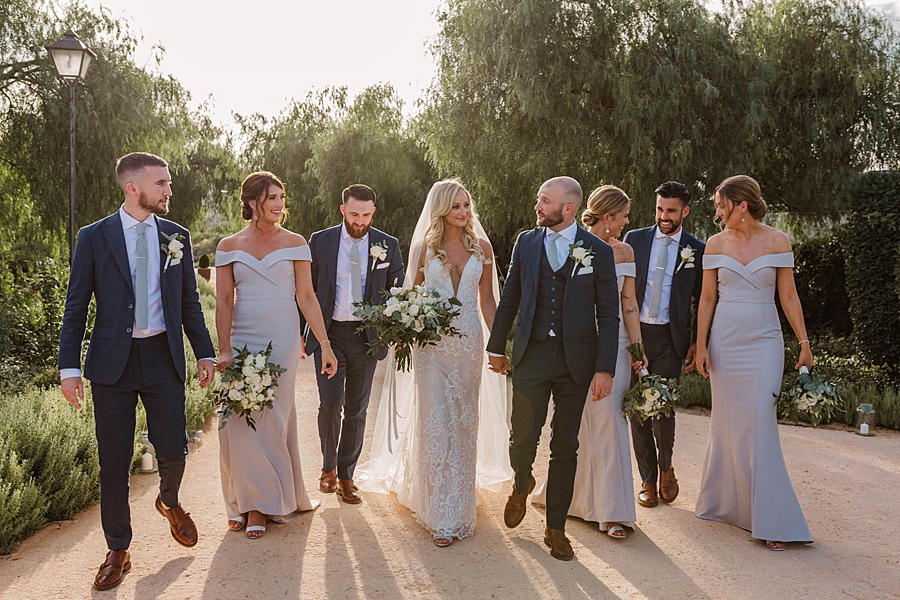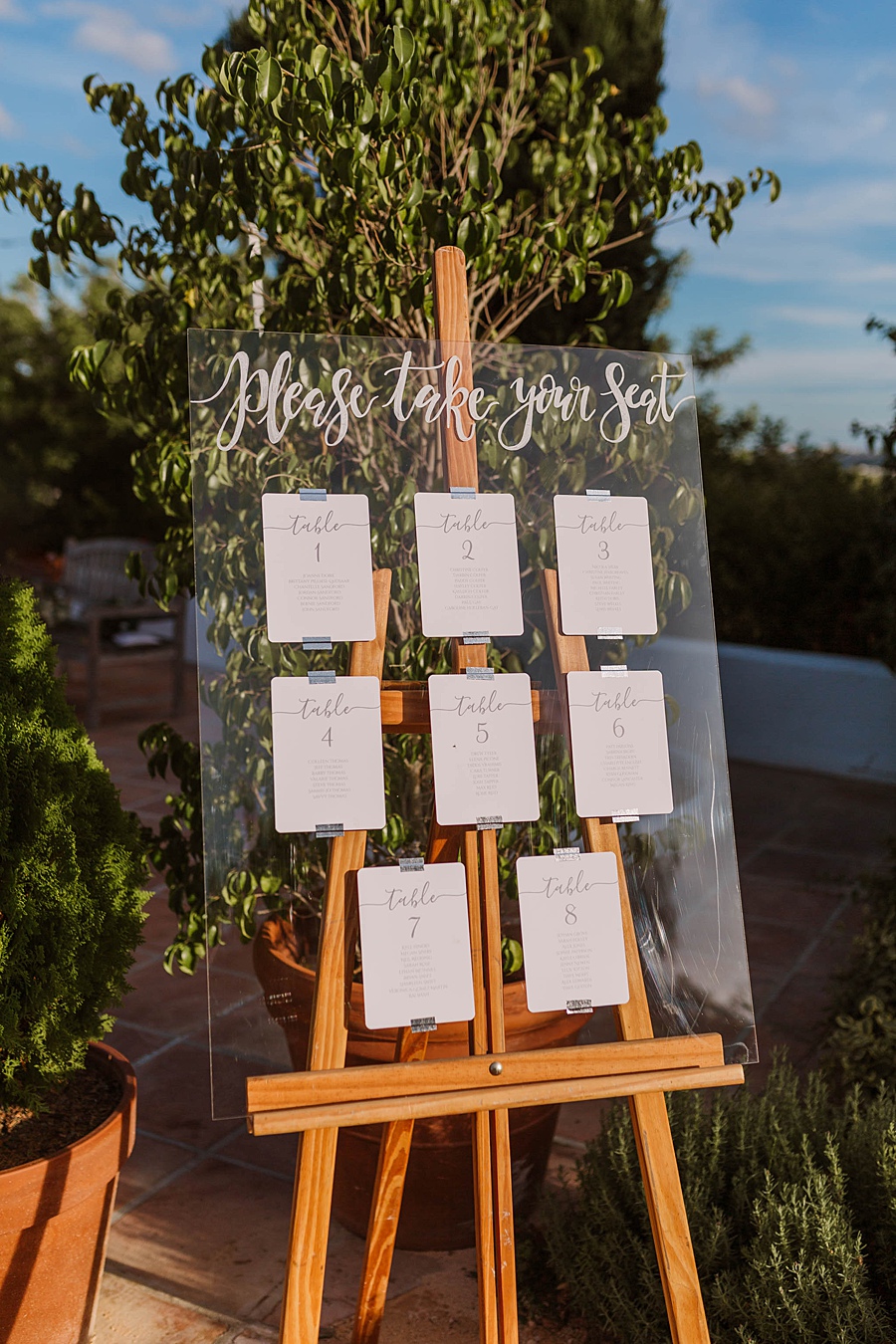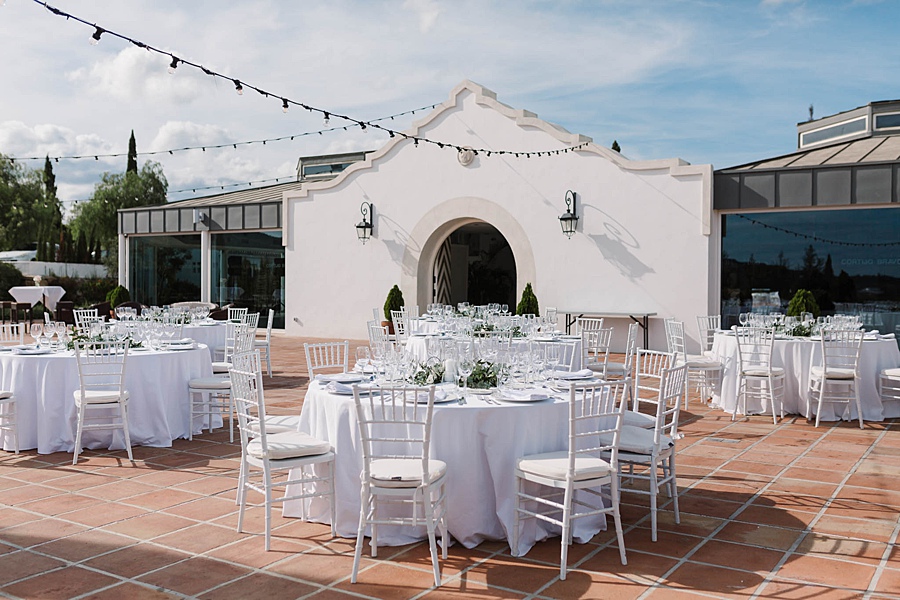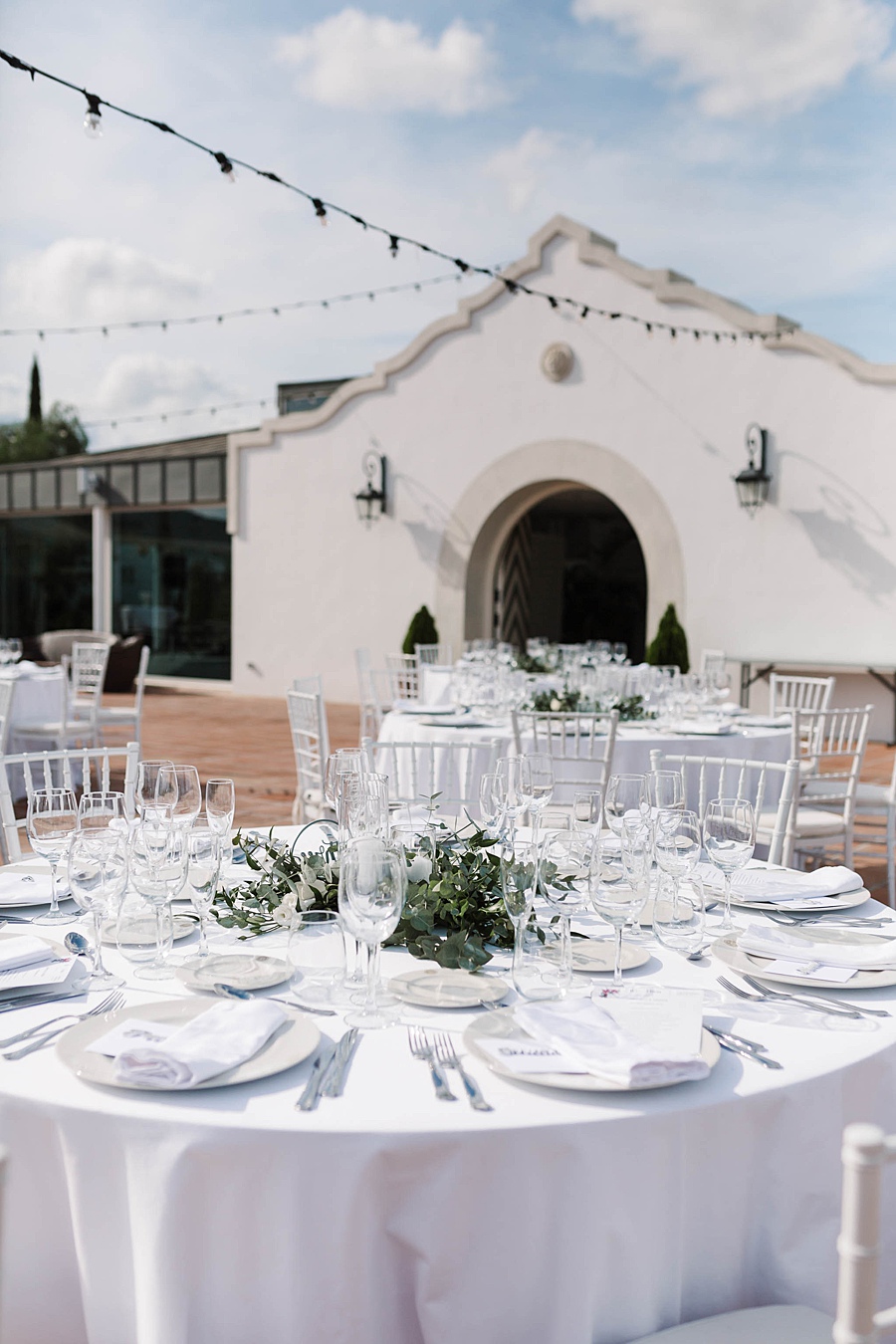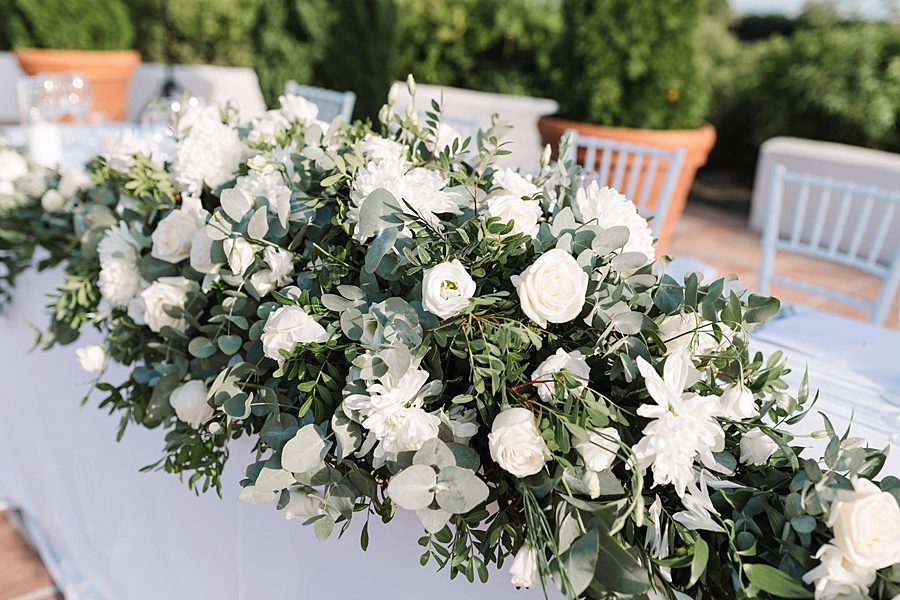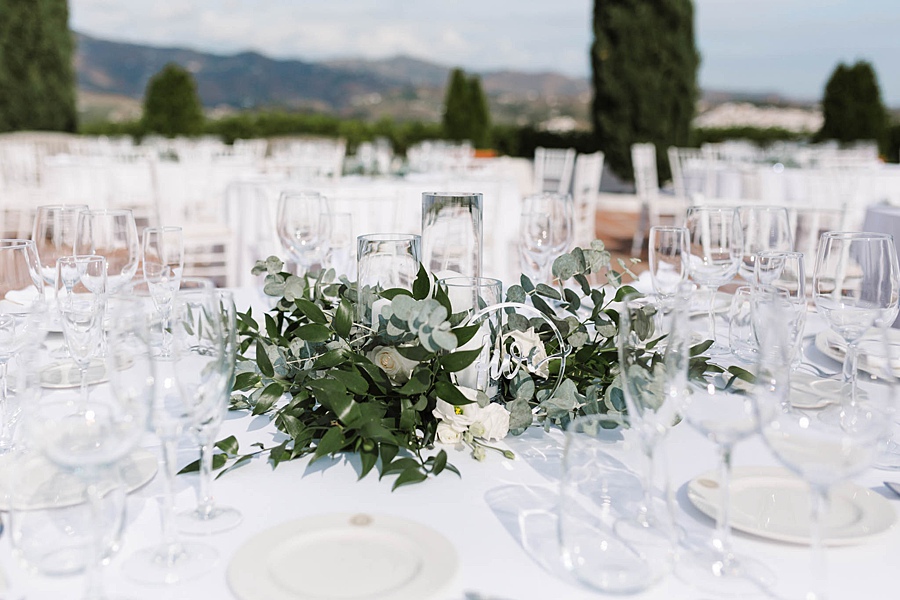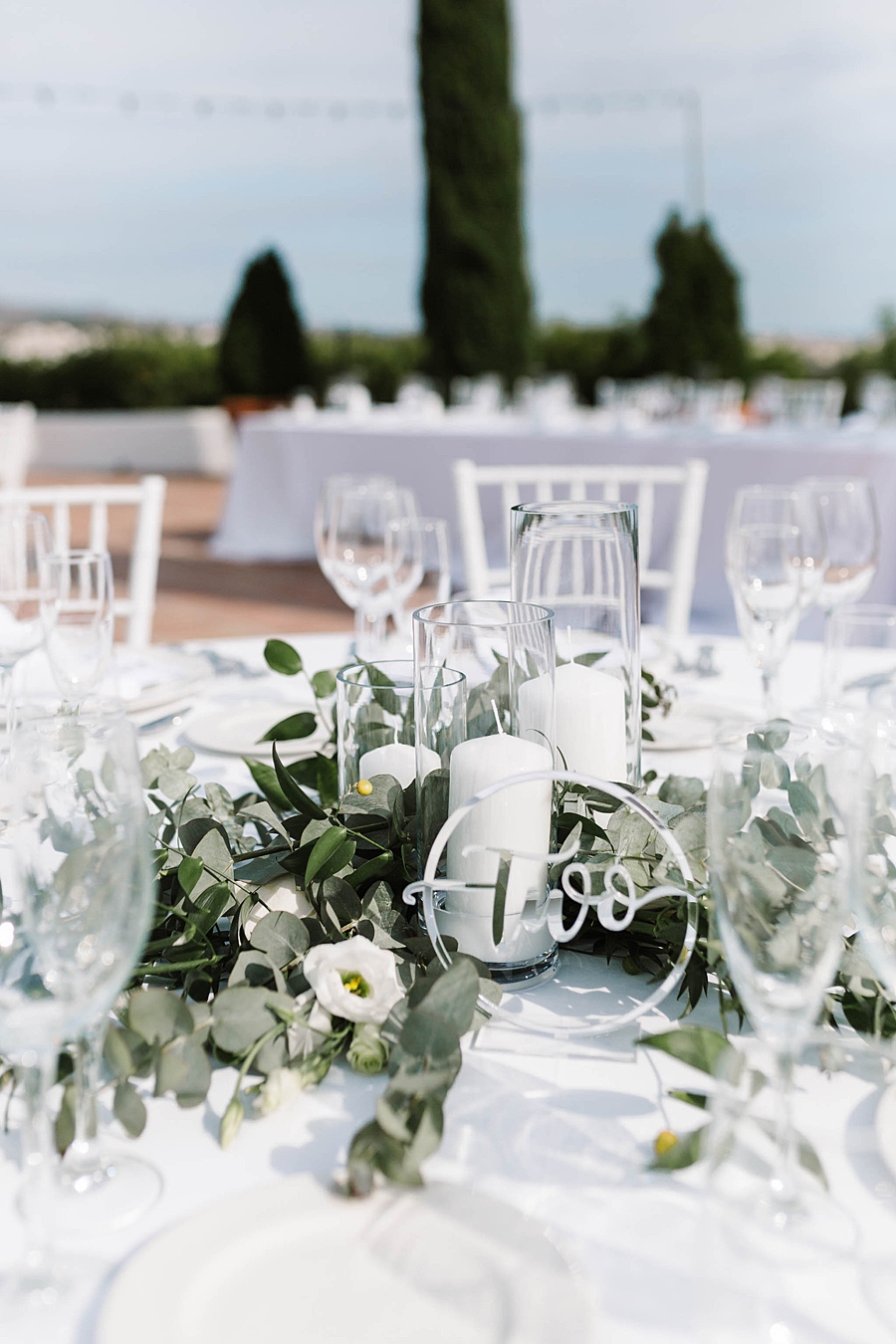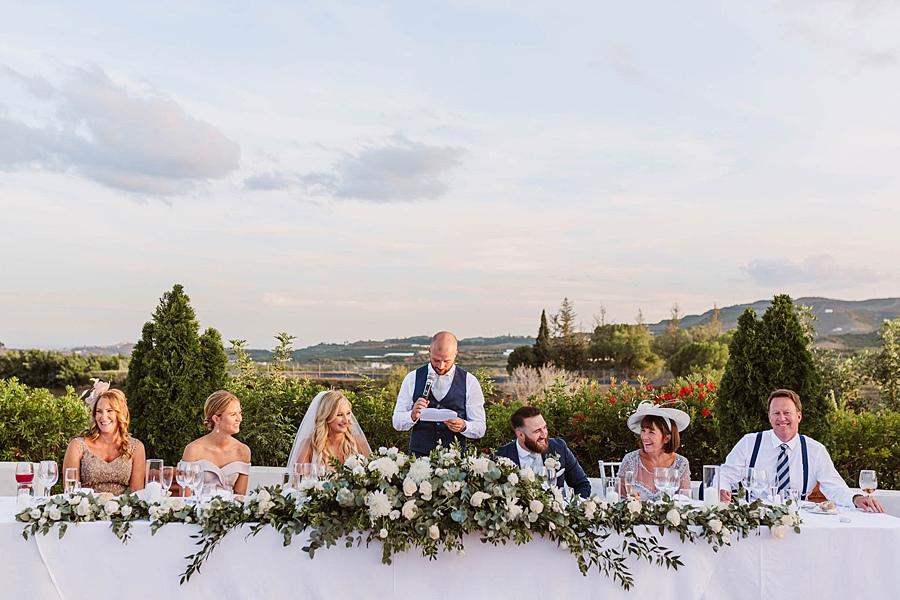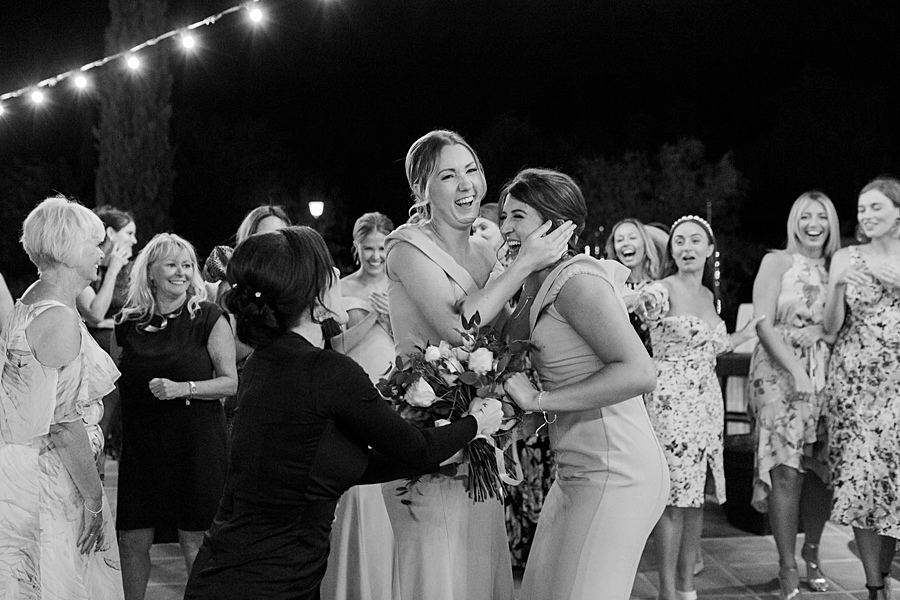 Q&A with the Bride
Why did you choose to get married at this destination and venue?
We chose to get married in Spain because we have so many memories there and wanted to celebrate our marriage under the Spanish sunshine. After many venue viewings we instantly fell in love with Hotel Cortijo Bravo due to its stunning landscape and traditional white Andalusian style buildings.
How many people attended your destination wedding?
80
What was your wedding theme?
The style of our wedding was classic and romantic. We had acrylic signs, white flowers and lots of greenery to match the landscape that surrounded the venue which acted as the perfect backdrop.
What were your sources of inspiration when choosing your colors, flowers, cake, etc..?
It's safe to say I am one of the most indecisive bride's to ever exist. So I took my inspiration from every source imaginable (Pinterest, Instagram, Bridal Expo's, Magazines, websites, etc). However I think at the end of the day, my inspiration came from the destination and venue of our wedding. I chose a classic and romantic theme as it complemented the vast amount of green and white that surrounds Spain and particularly Hotel Cortijo Bravo.
What was your favorite wedding detail?
The flowers were definitely our favorite wedding detail. Our florist Flor Valentin is an incredible artist who did a perfect job with every bouquet, table setting and especially the ceremony area where an incredible flower arrangement was placed above the pergola where we said our vows.
What was your favorite part of having a destination wedding?
Definitely the fact that it changed our wedding from being just a one-day celebration. Instead, you and your guests celebrate for many days on end in the beautiful sunshine and make memories that are more than just one day.
What was the biggest challenge in planning your destination wedding?
The biggest challenge for us was not being able to easily visit the venue which can help when making decisions on decorations and other elements of your wedding. Howeve,r we took videos on our trips and our suppliers and wedding planner were incredible with sharing photos from other weddings to help support us with this challenge.
What's your advice to other couples planning a destination wedding?
Our advice would be to have a wedding planner, especially when your wedding is in a country where the primary language is not English. Our wedding planner was amazing (Paula Fallows from Perfect Spanish Weddings) as she had so many suppliers that she had experience working with which really does make such a difference as you can get lost in all the options and do not know who is reputable.
Vendors:
Photographer: Danielle Smith Photography
Wedding Planner: Perfect Spanish Weddings
Bridal Gown: Zavana Bridal
Dress Boutique: Chloe Jane Bridal
Groom's Attire: Moss
Bridesmaids Attire: Jarlo
Venue: Hotel Cortijo Bravo
Florist: Flor Valentin
Cake: Wedding Cakes in Spain
Hair Stylist: Nora Gerritzen
Makeup: Makeup by Kerstin