Stephanie and Ryan always knew they wanted a destination wedding, so when they discovered the beautiful town of Sayulita and realized that it checked all their boxes (by the water, honor Stephanie's Mexican heritage, and not too touristy), they knew it was where they would celebrate with their friends and family. And what a celebration it was!
The secluded venue and its surrounding jungle were the inspiration for the blue and green beach boho feel of their wedding. The gorgeous white and green florals (including an incredible and lush palm frond ceremony arch!) were the perfect tropical nod without taking away from the natural beauty that surrounded them.
The couple never stopped smiling and laughing in these photos from Naba Zabih Photography, and it is clear that their guests felt the same way!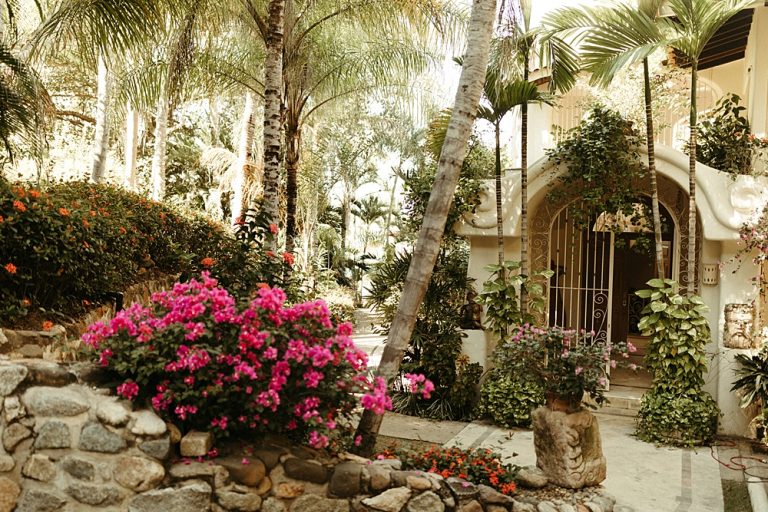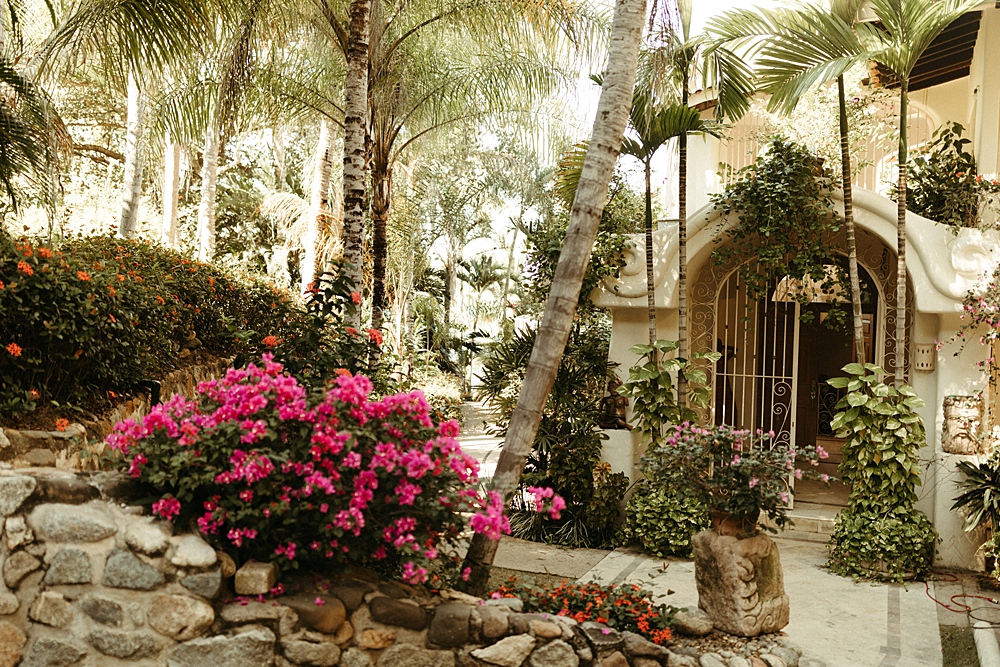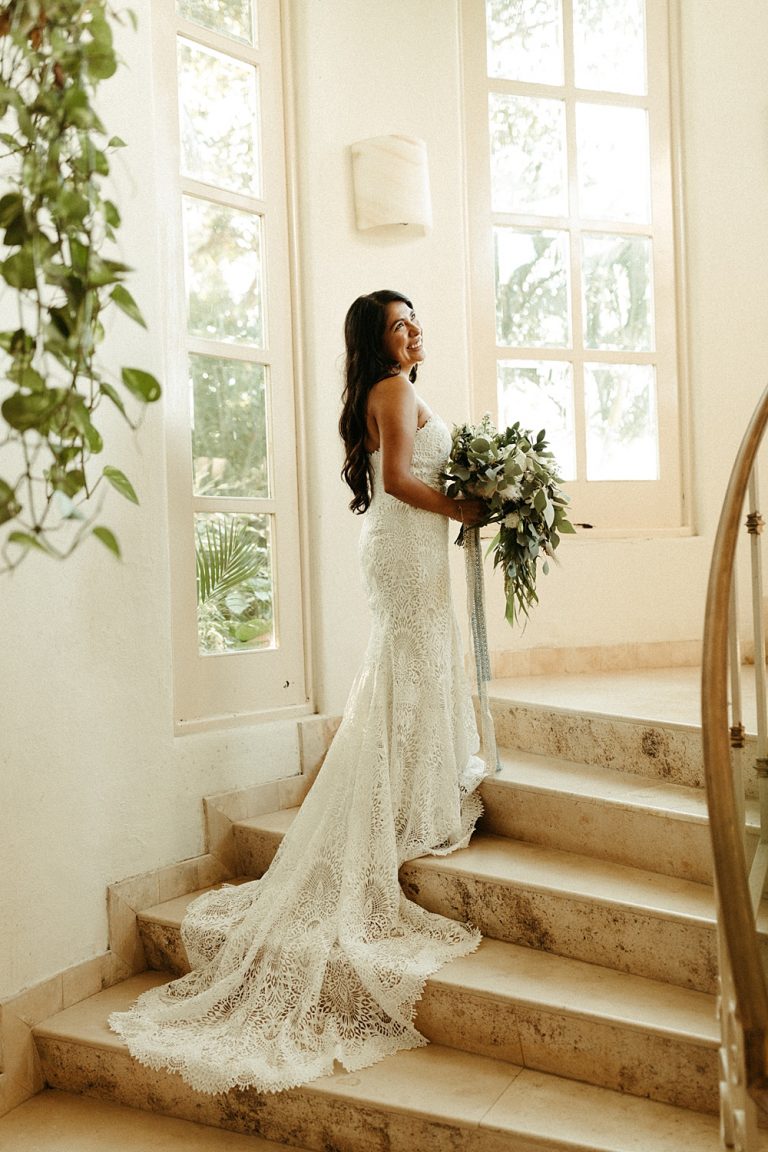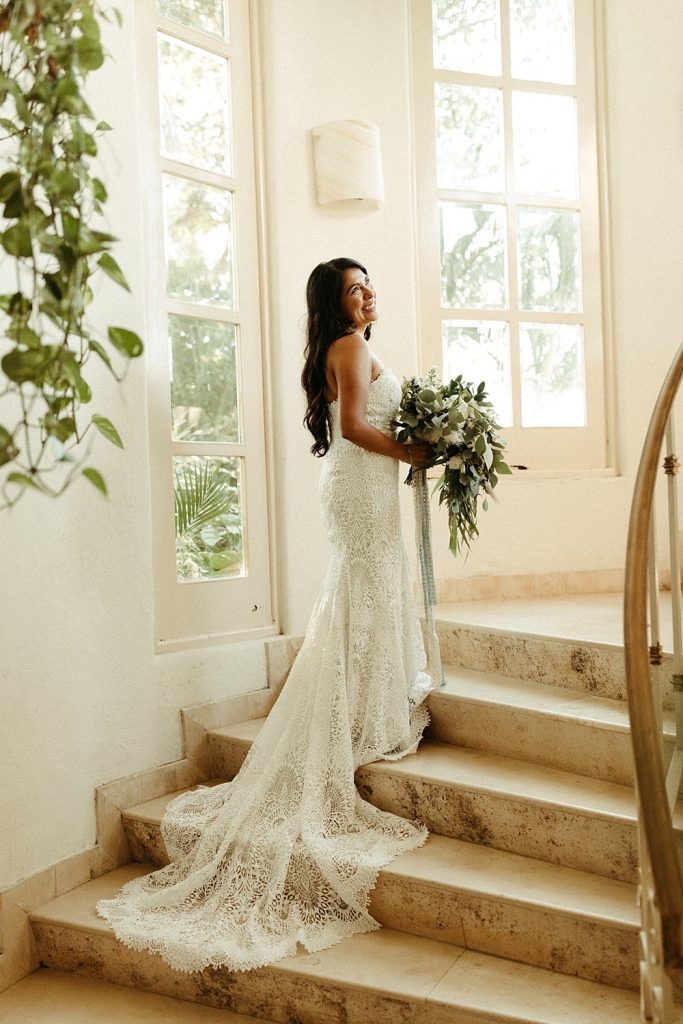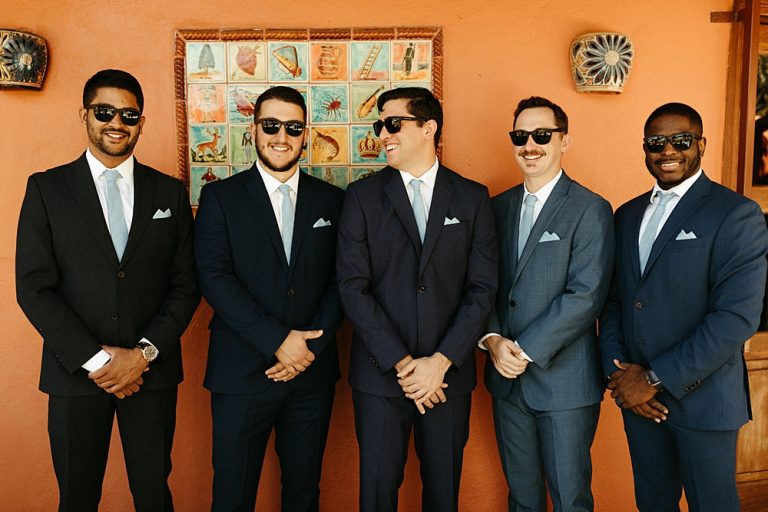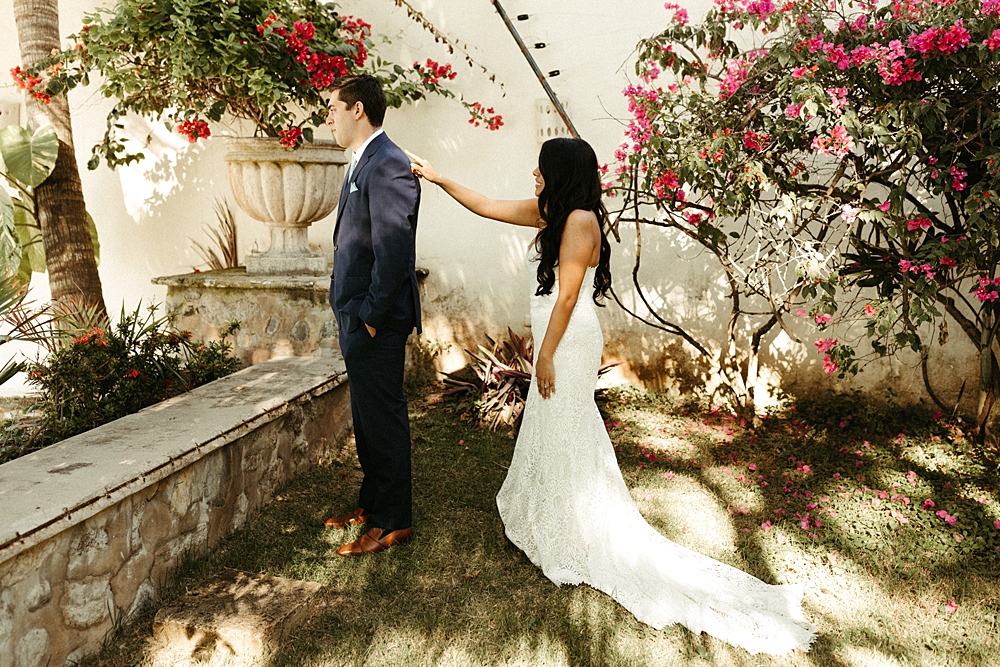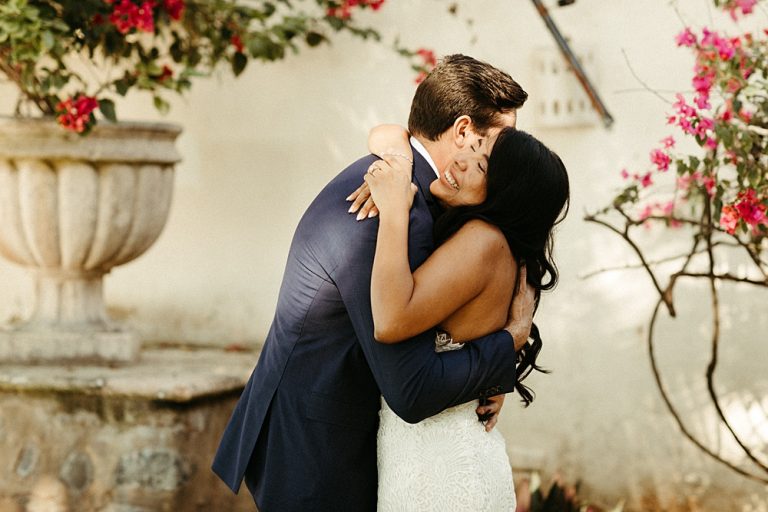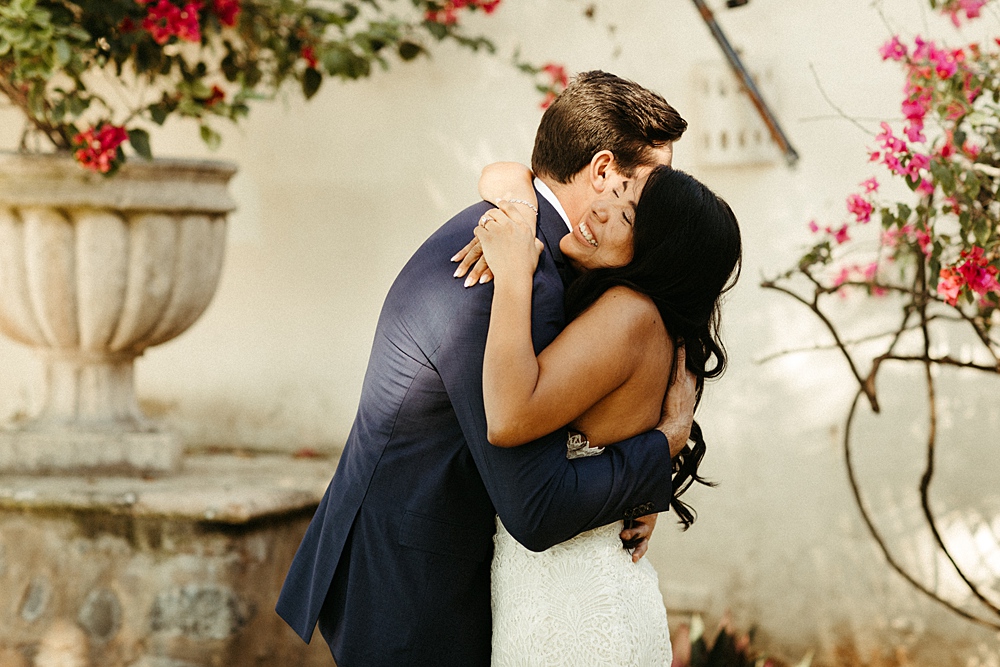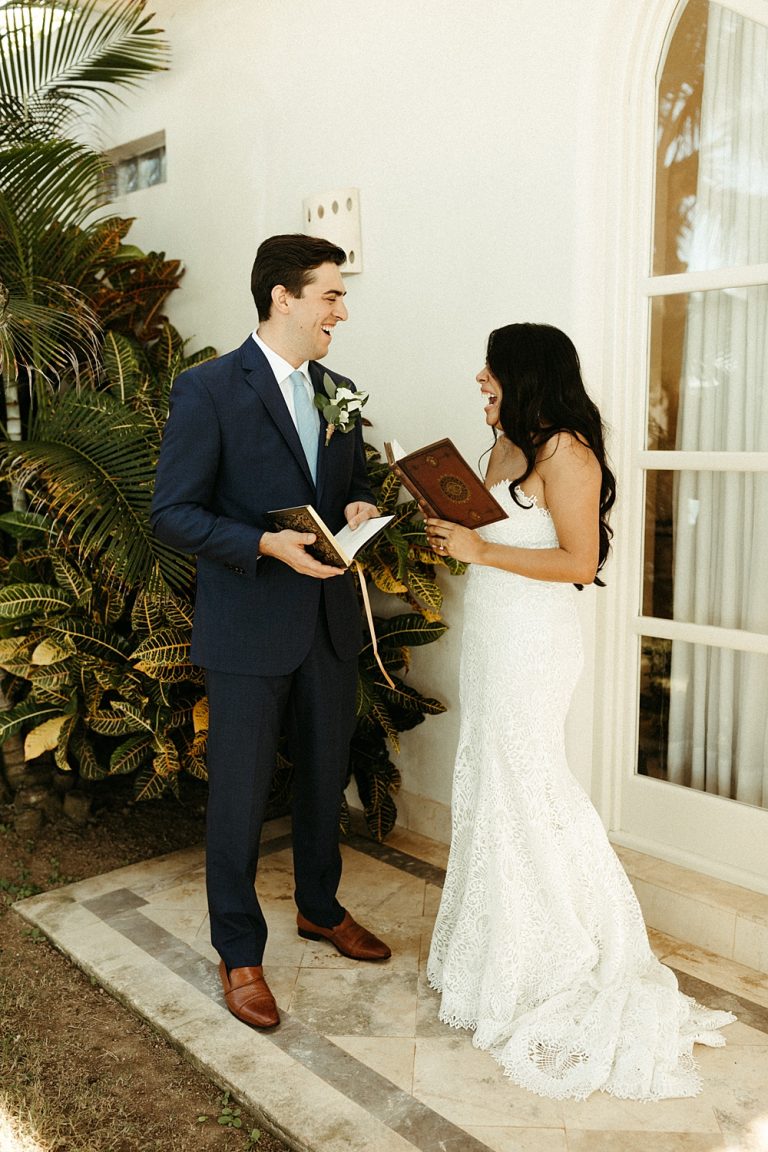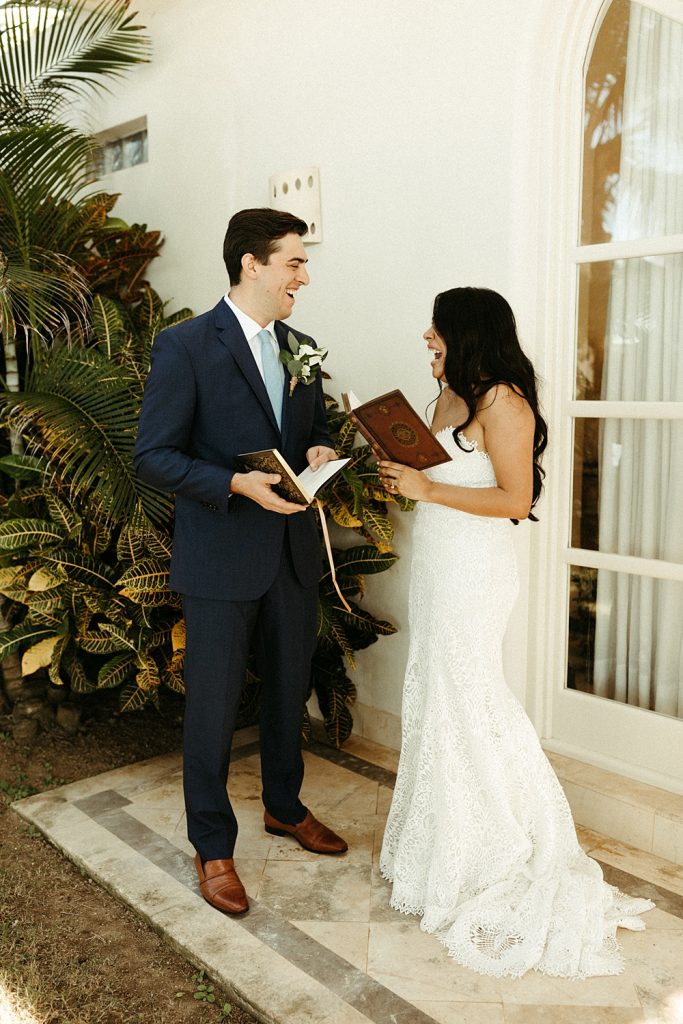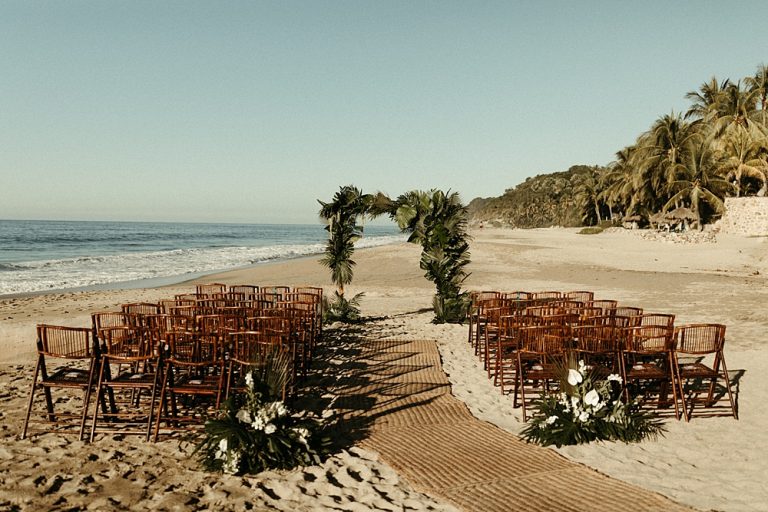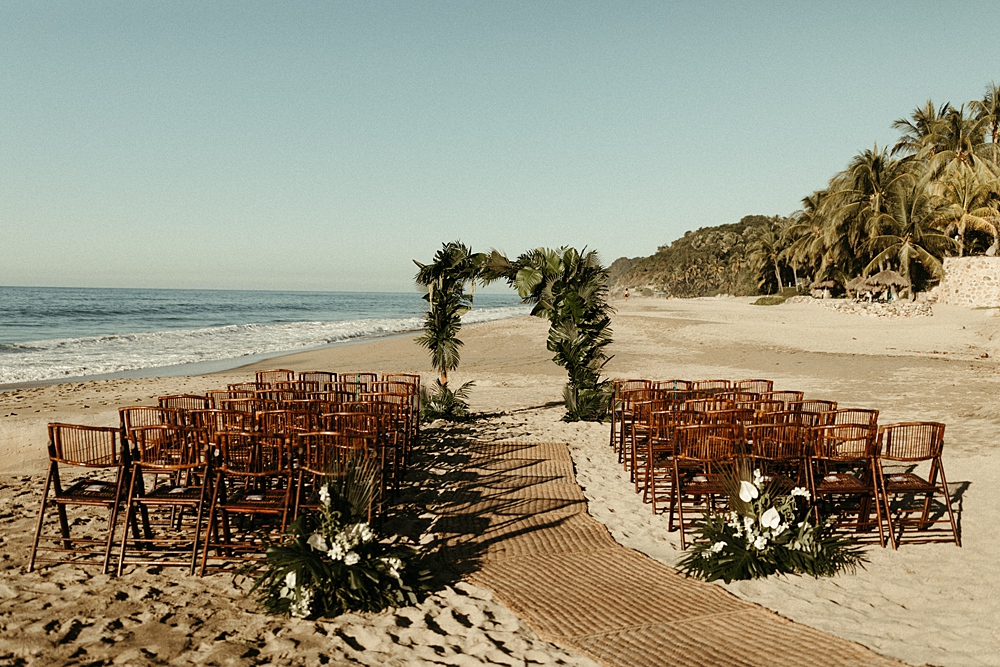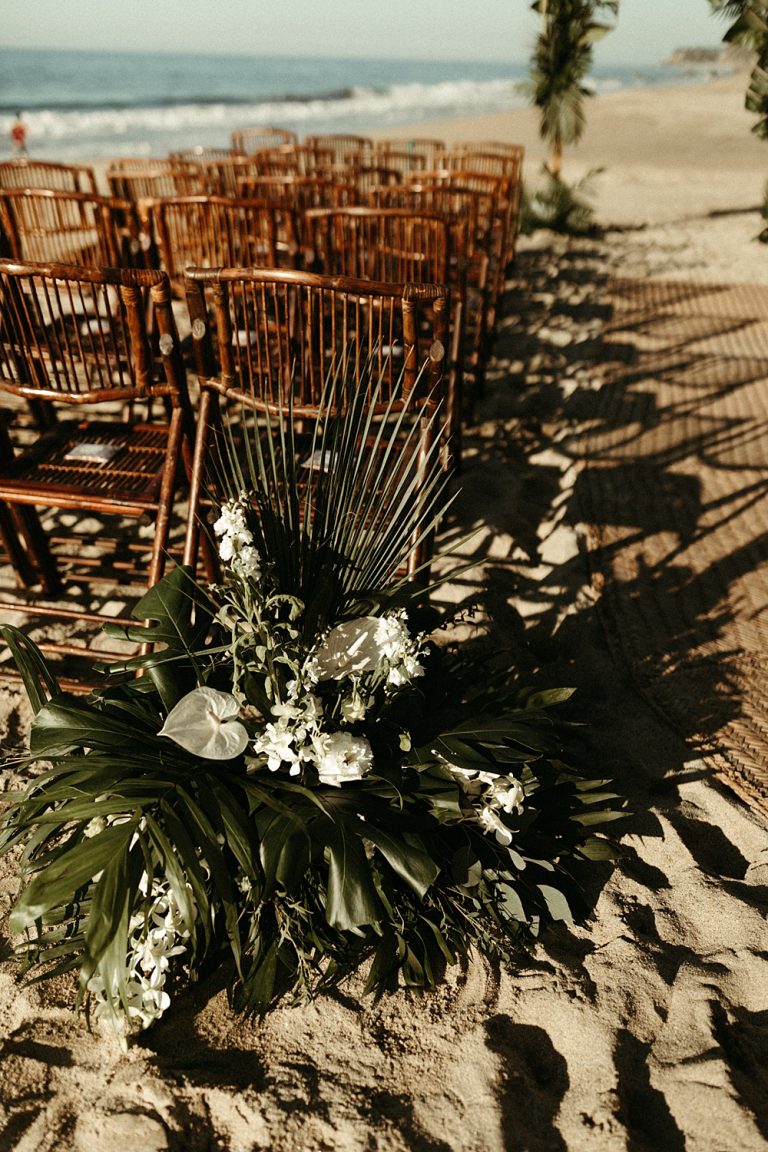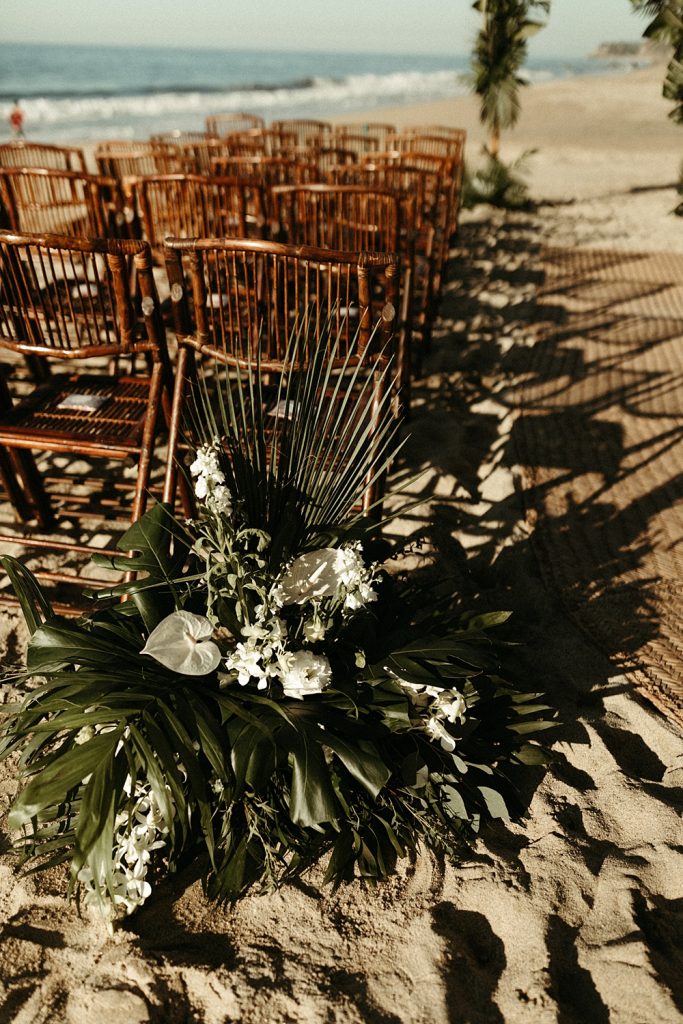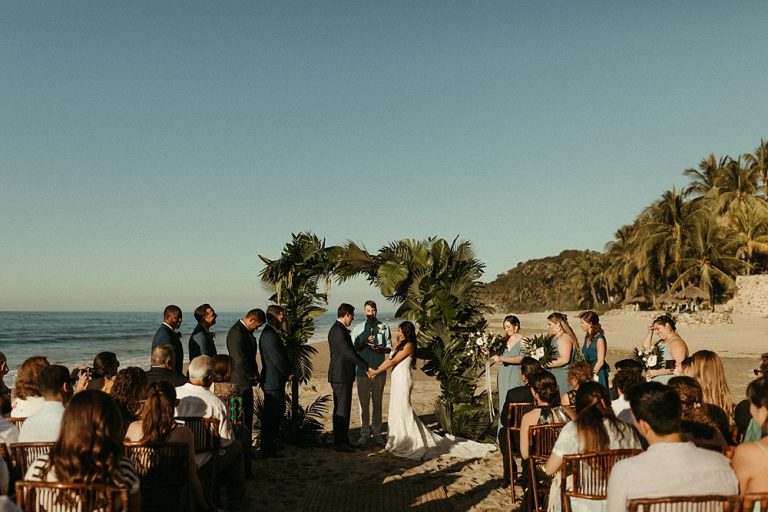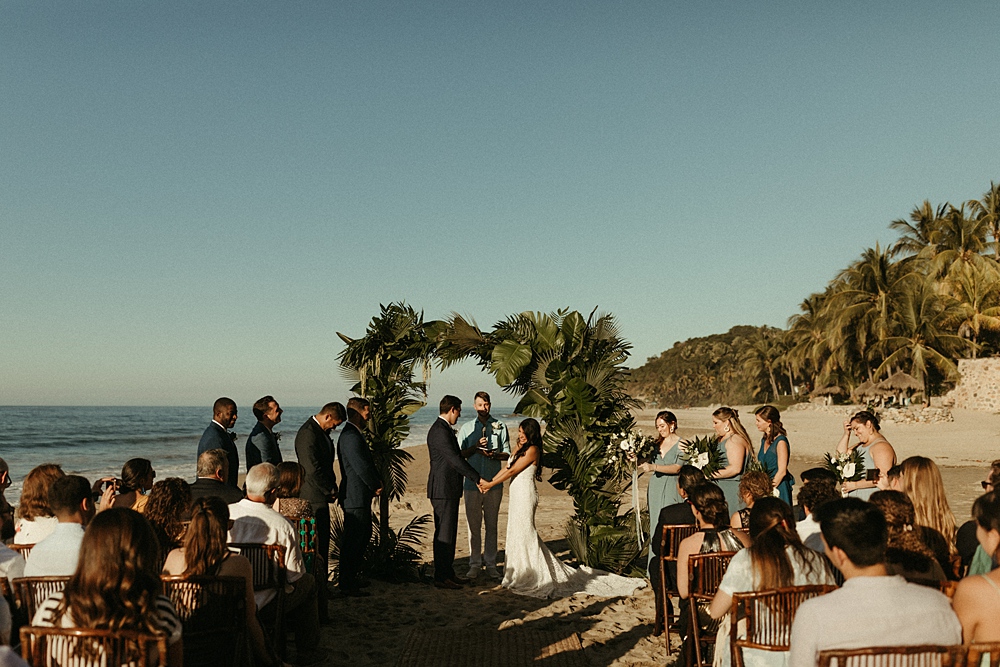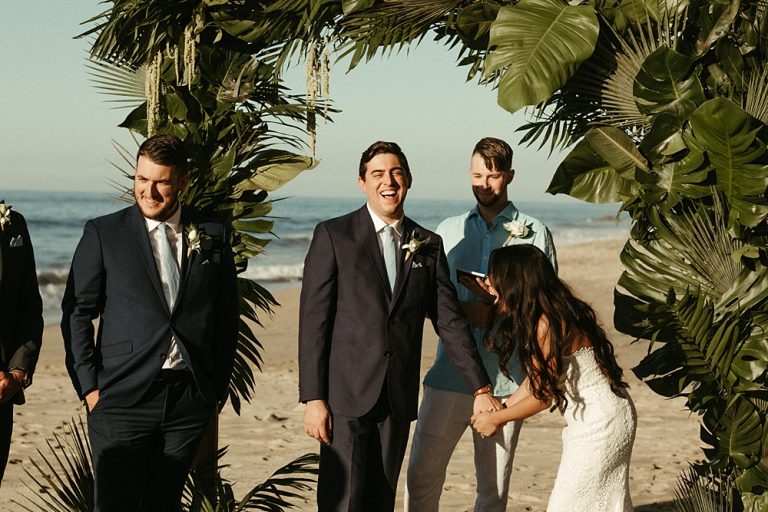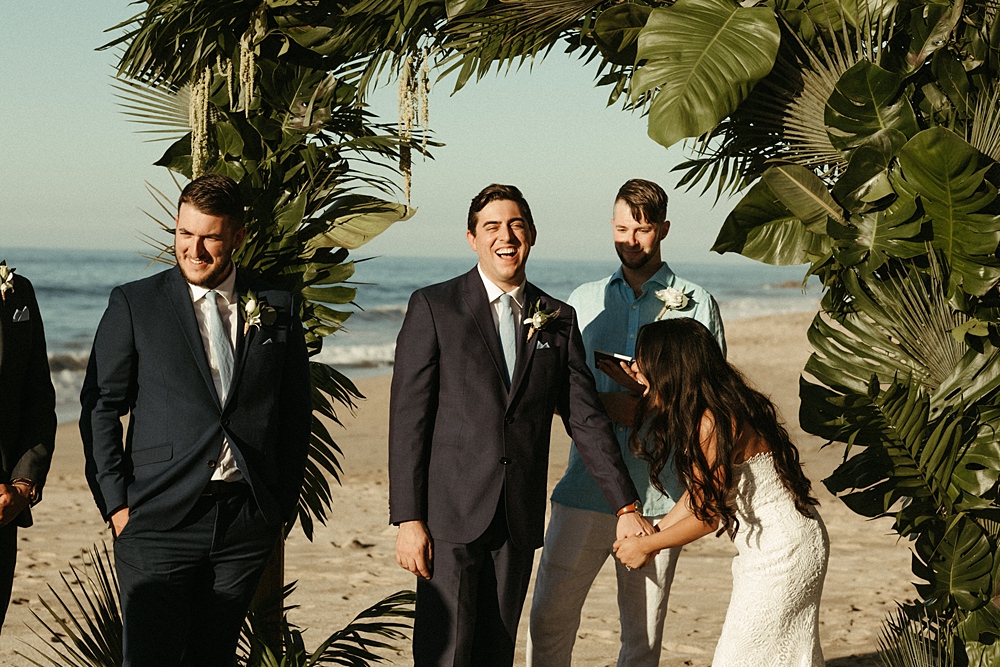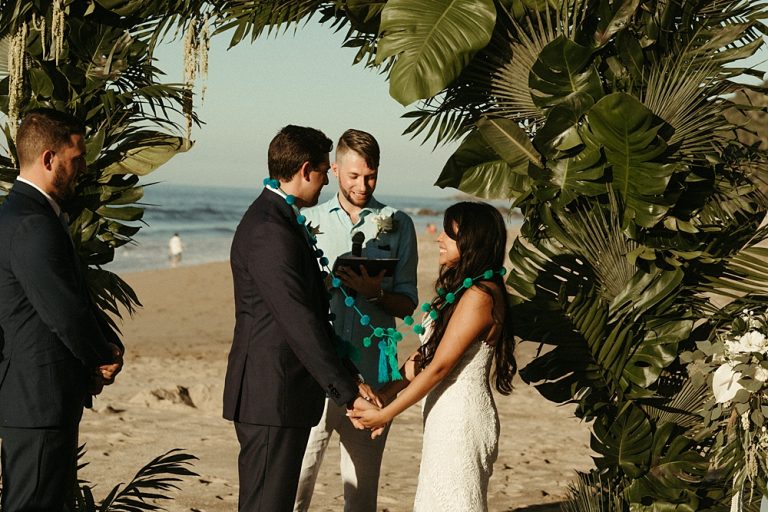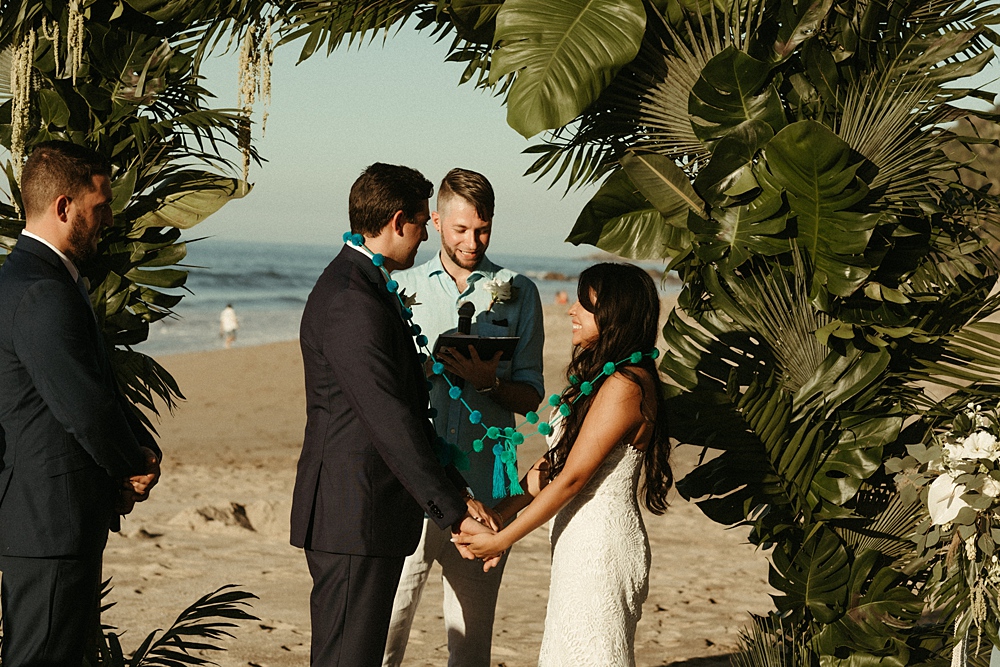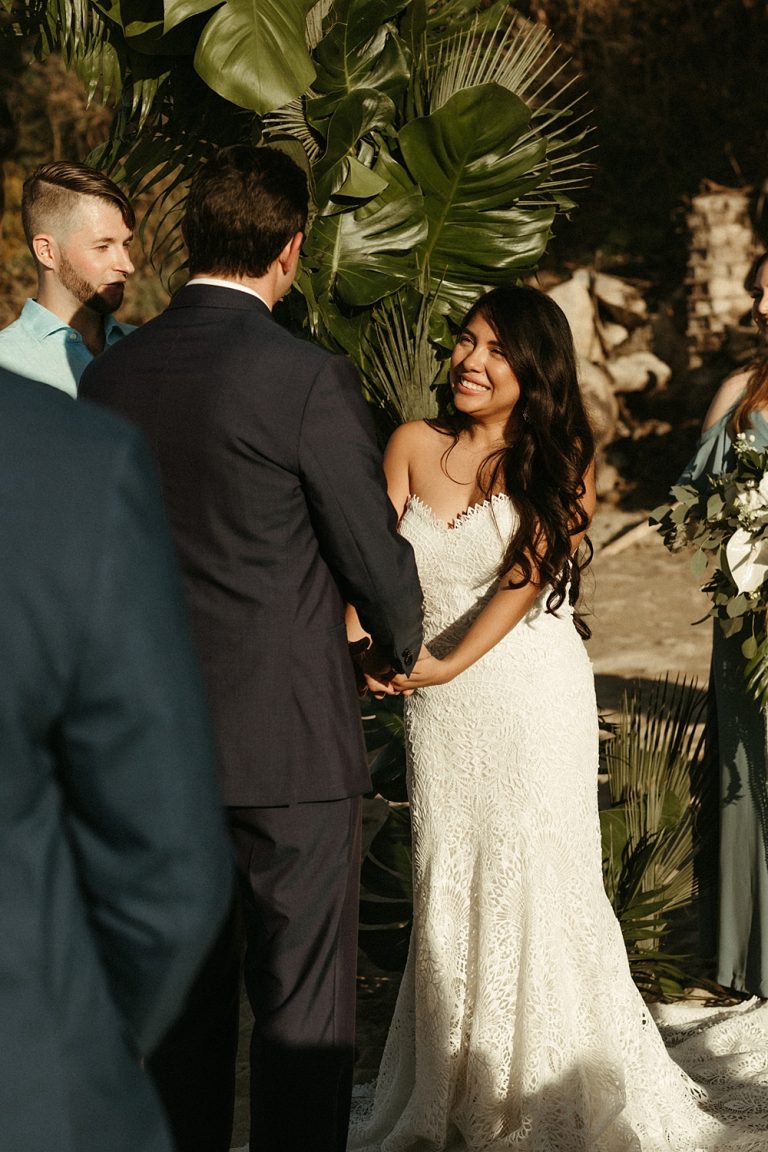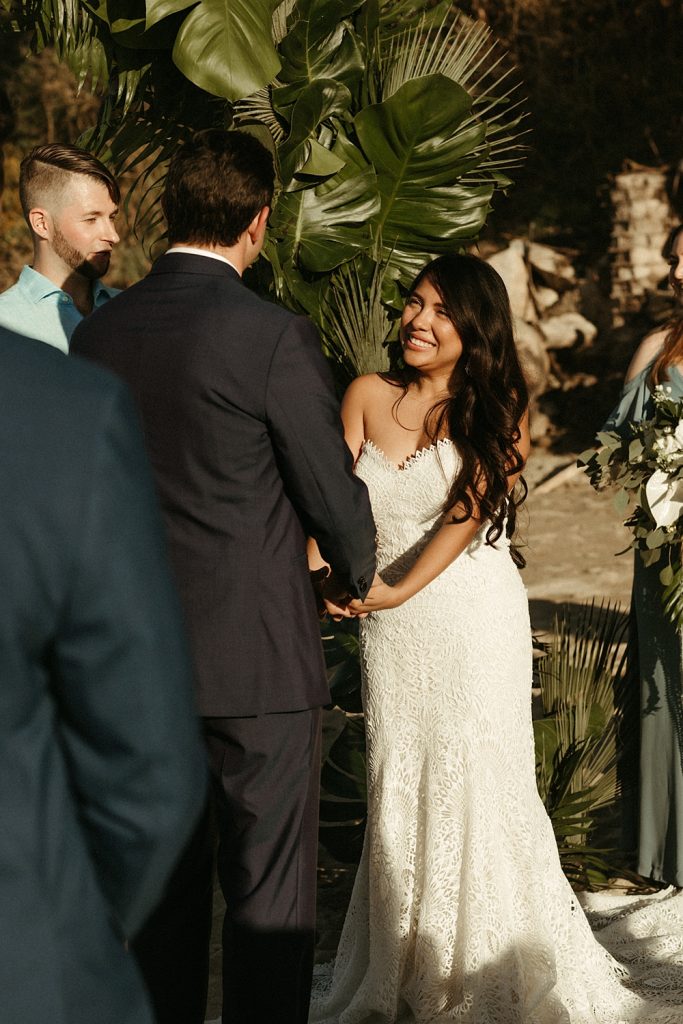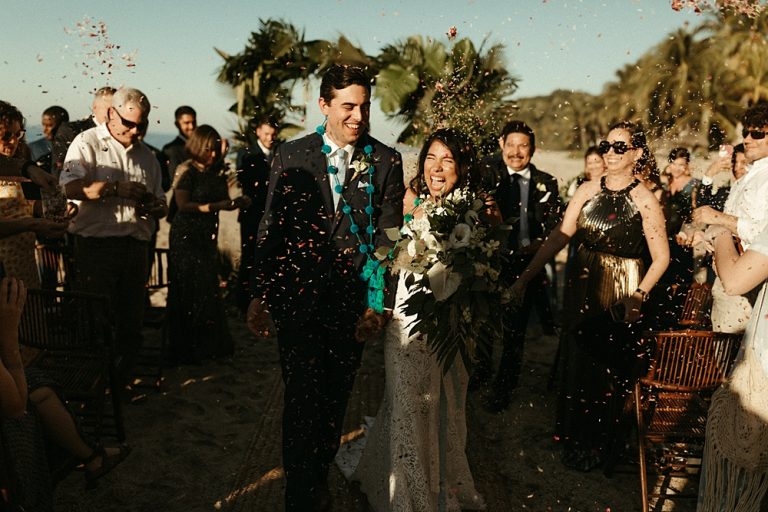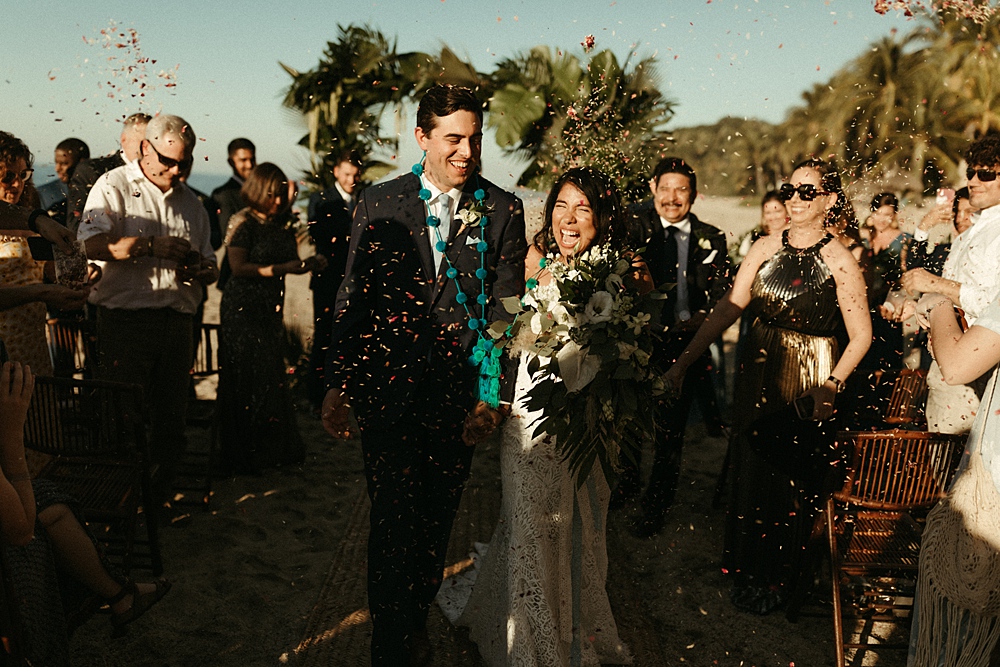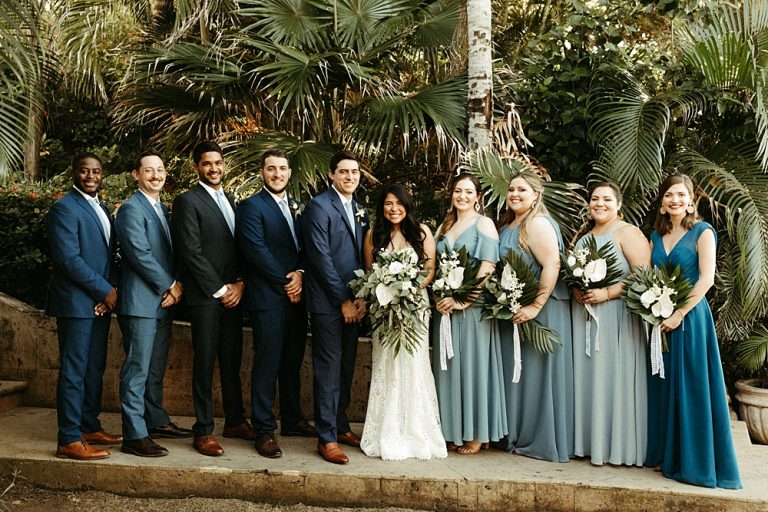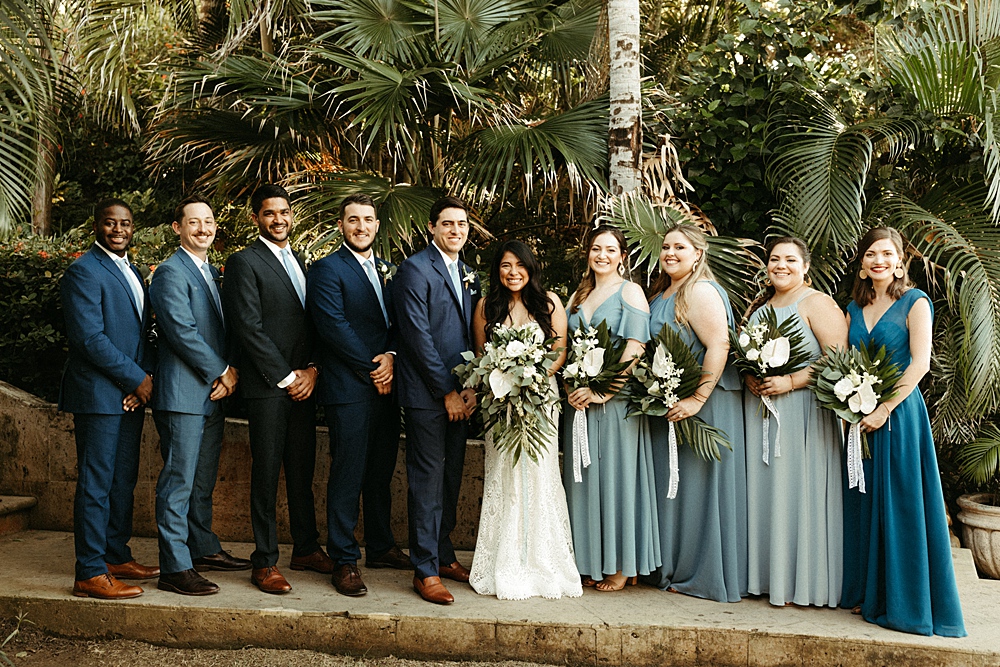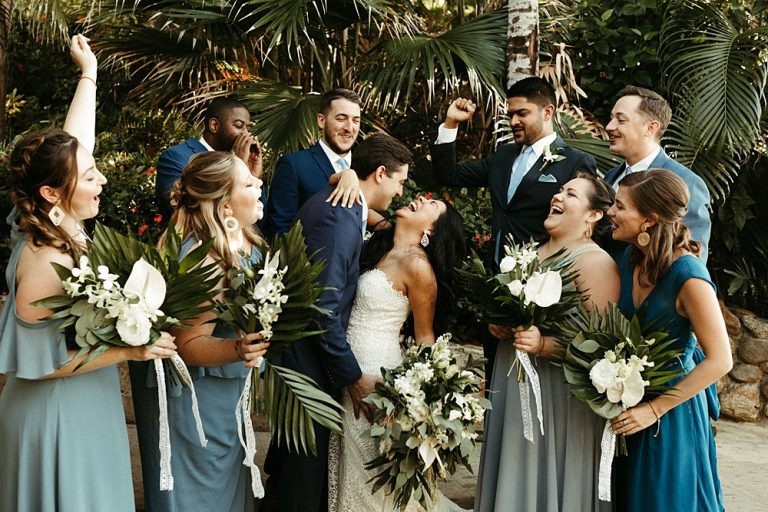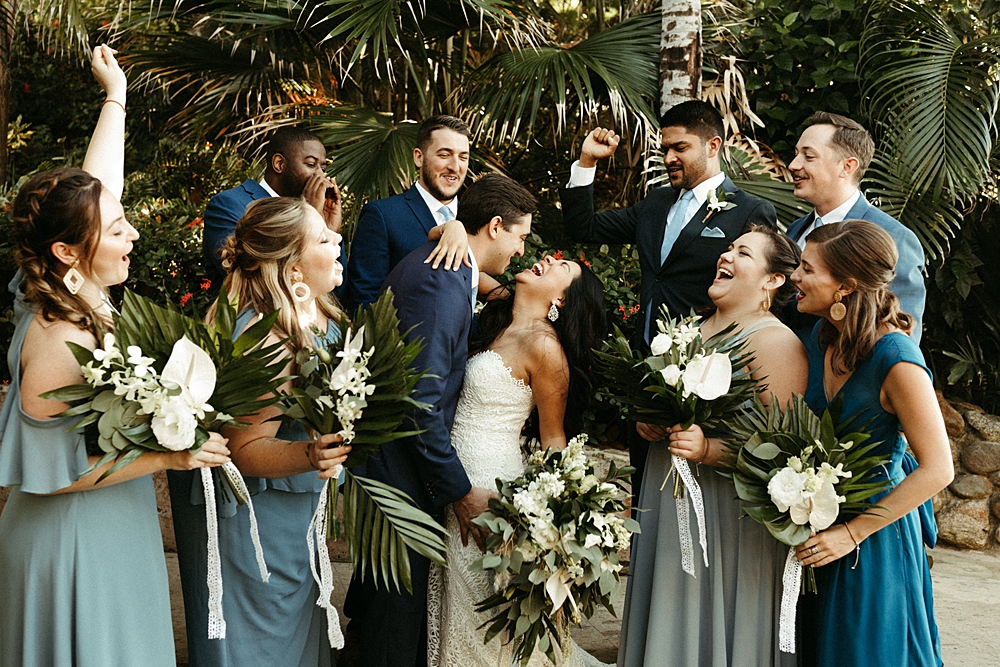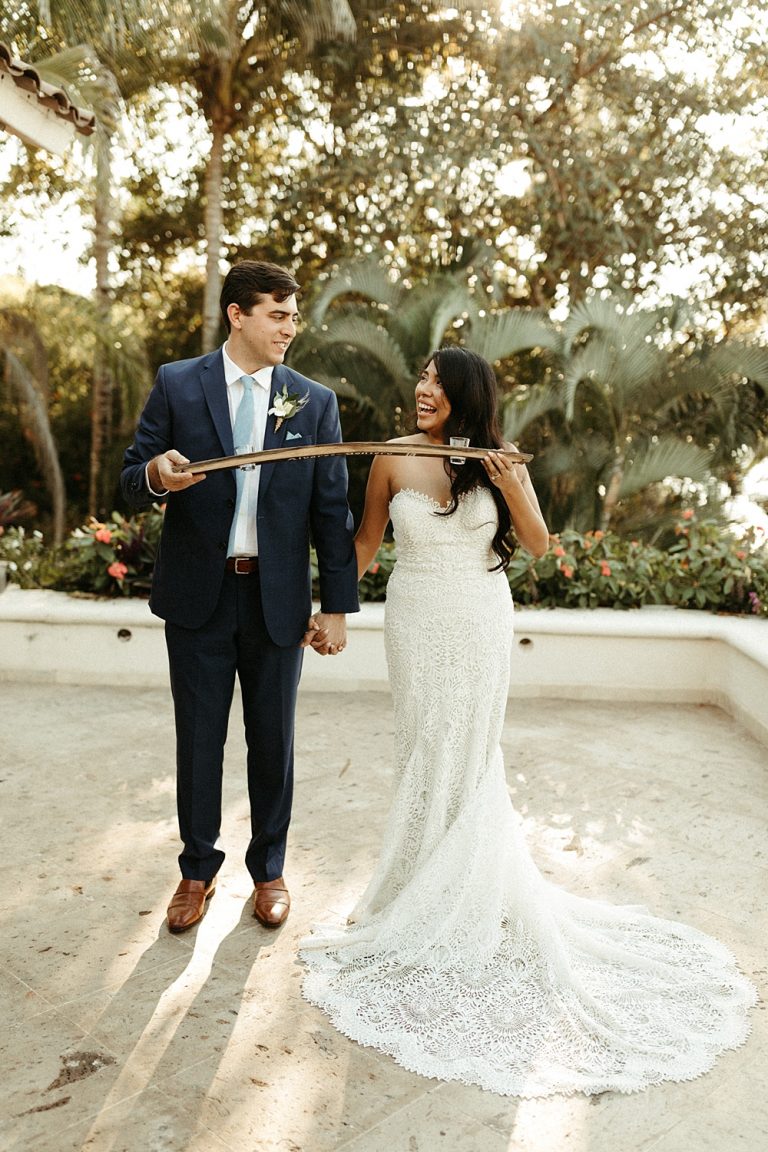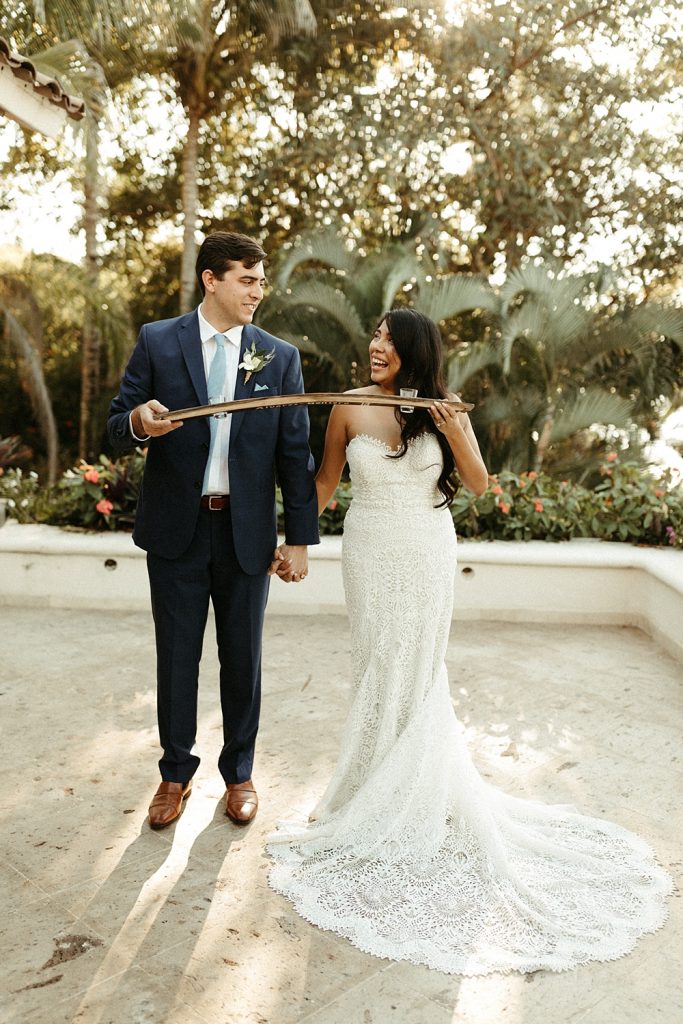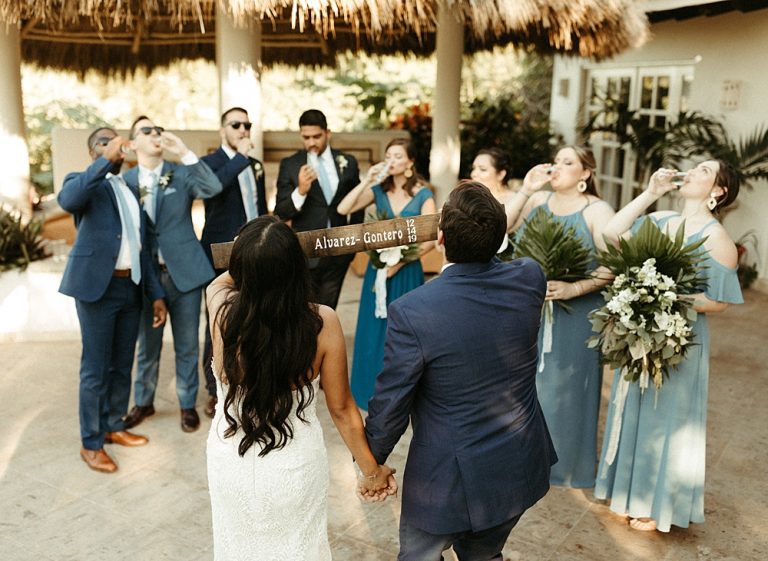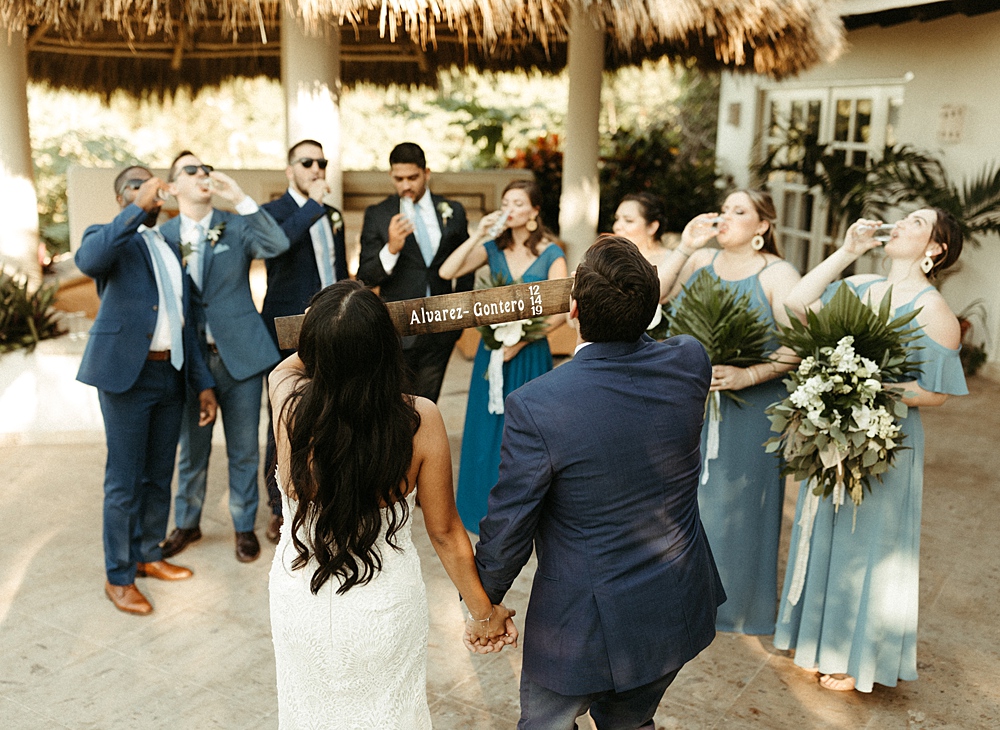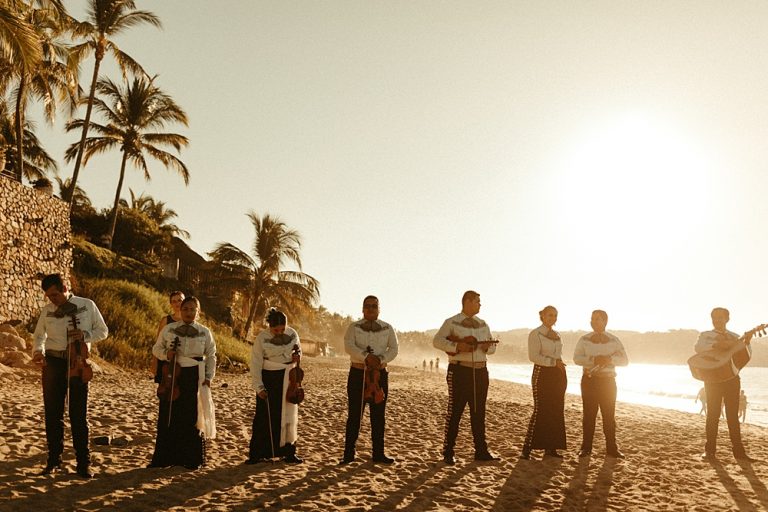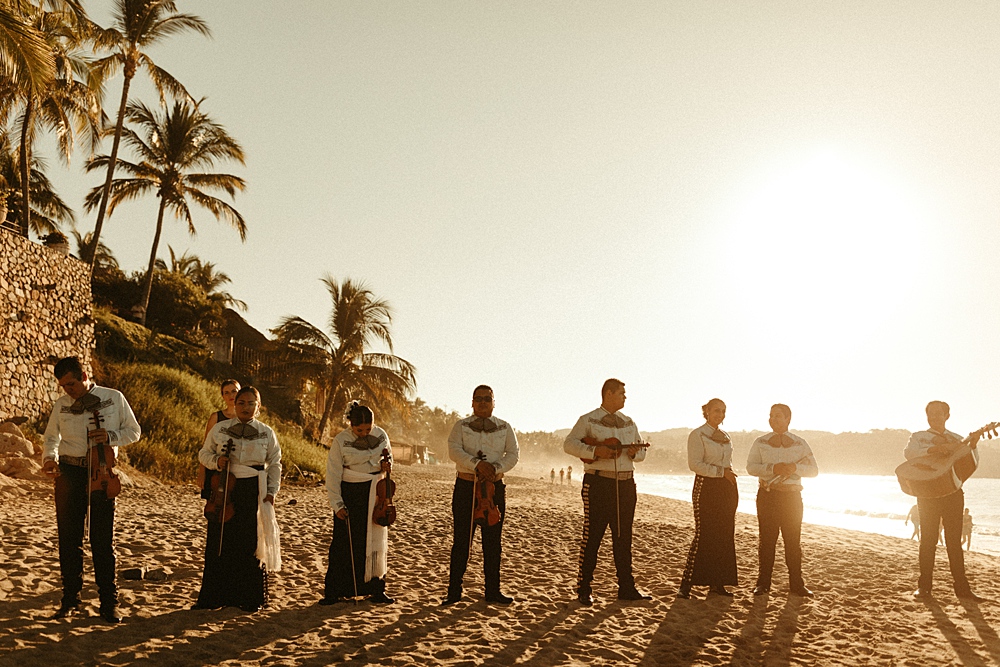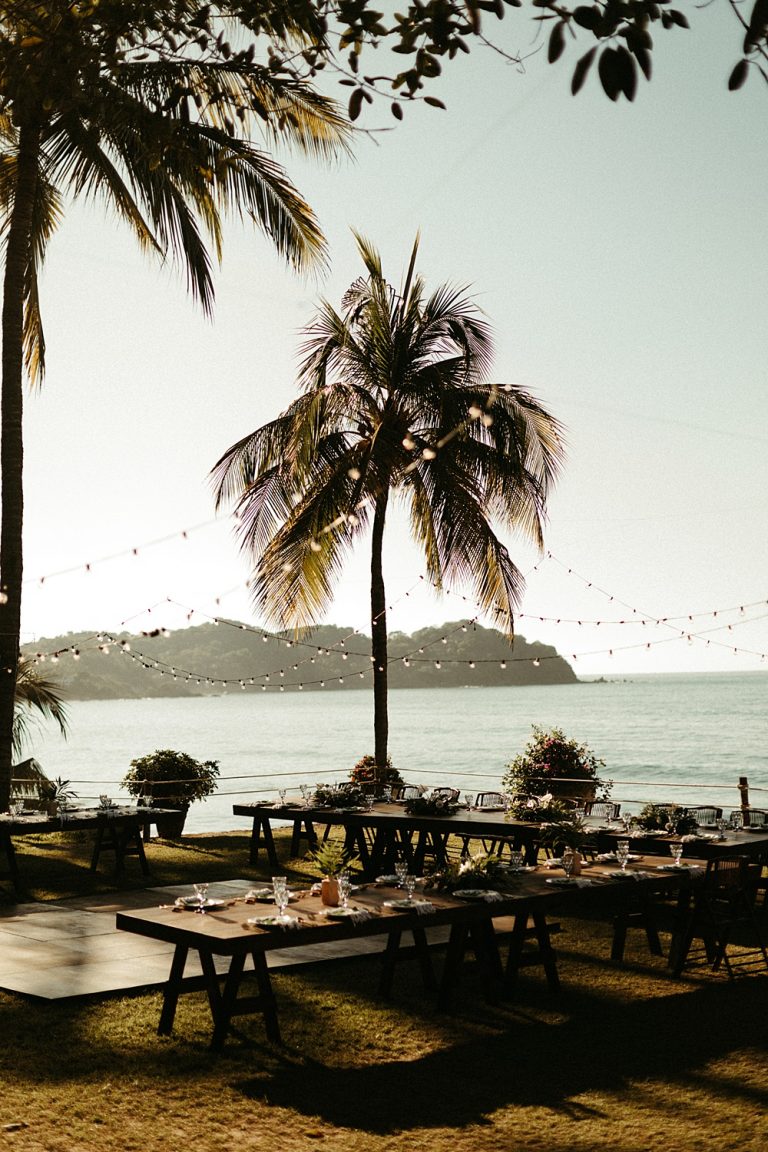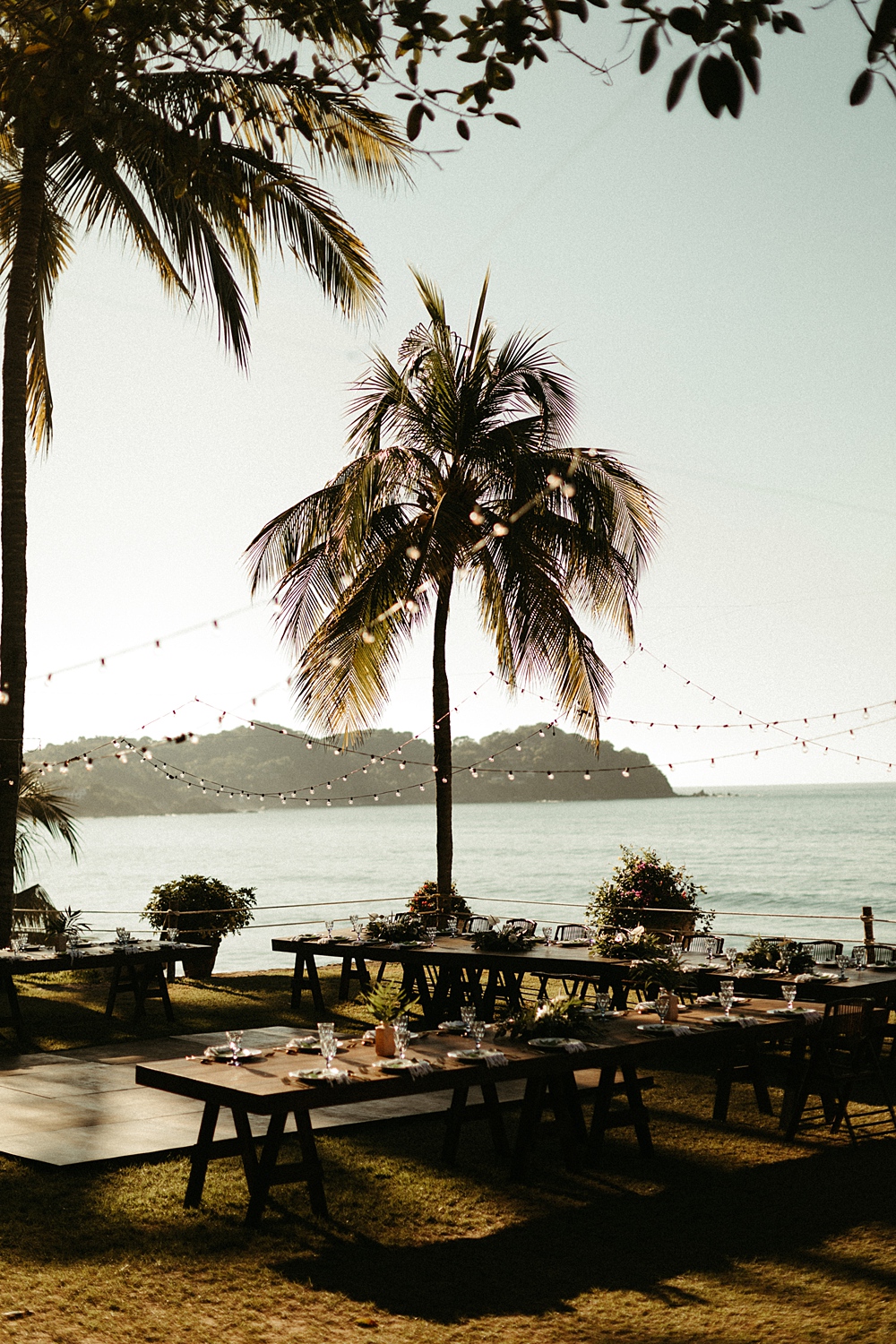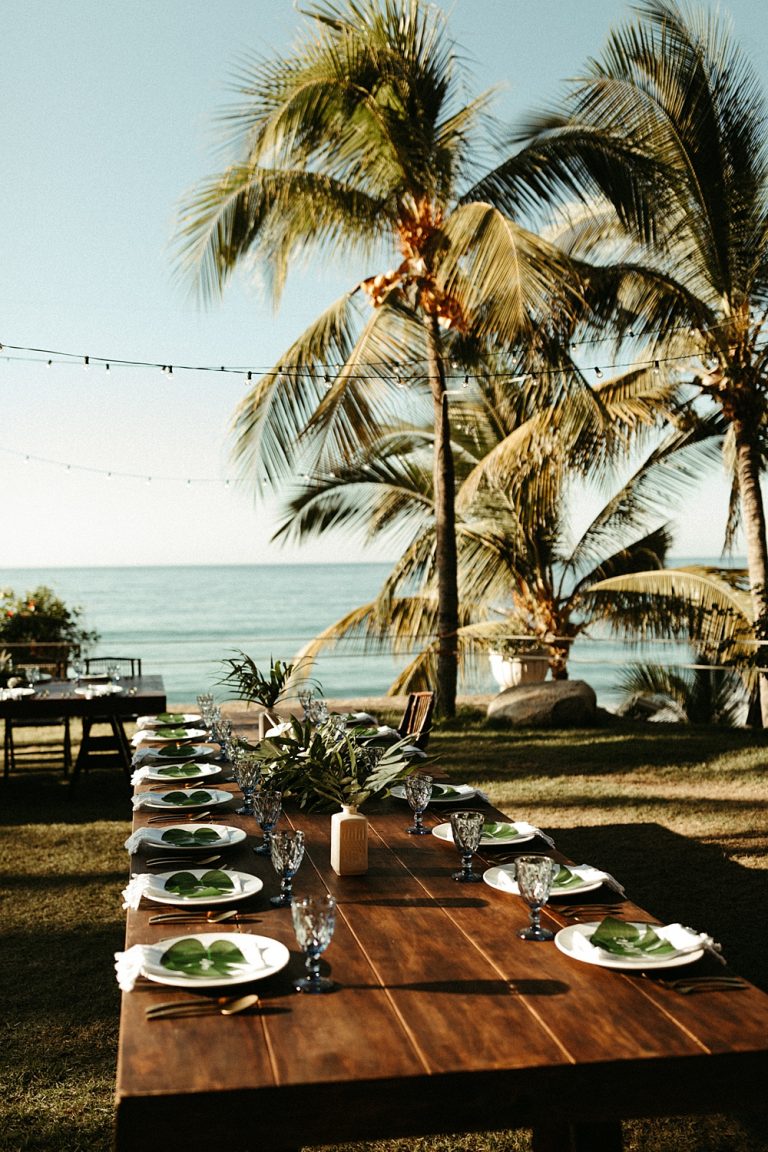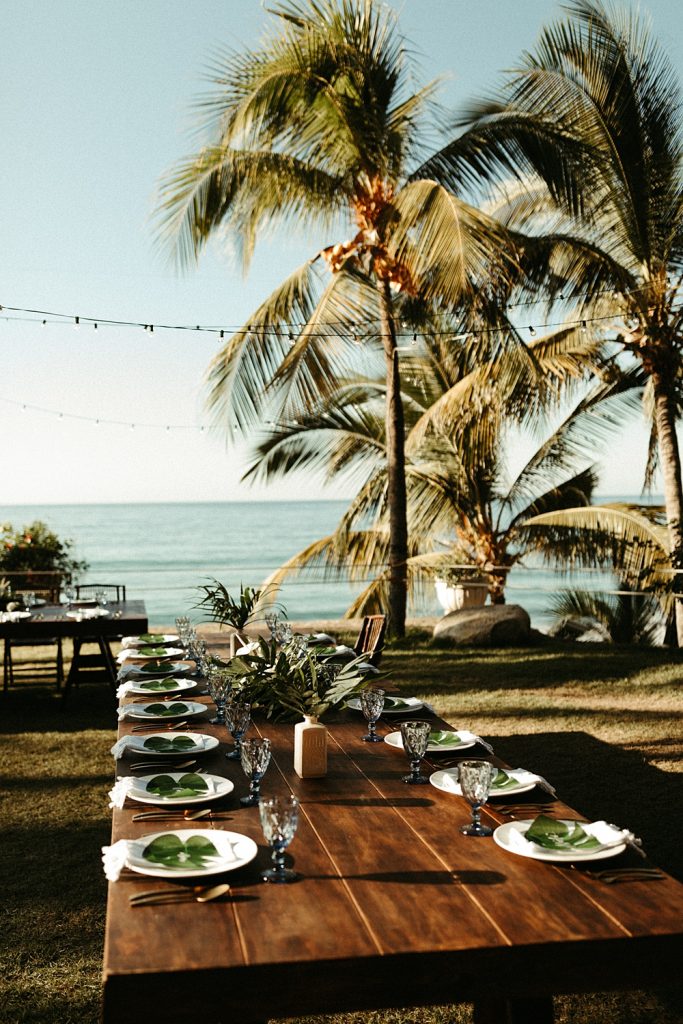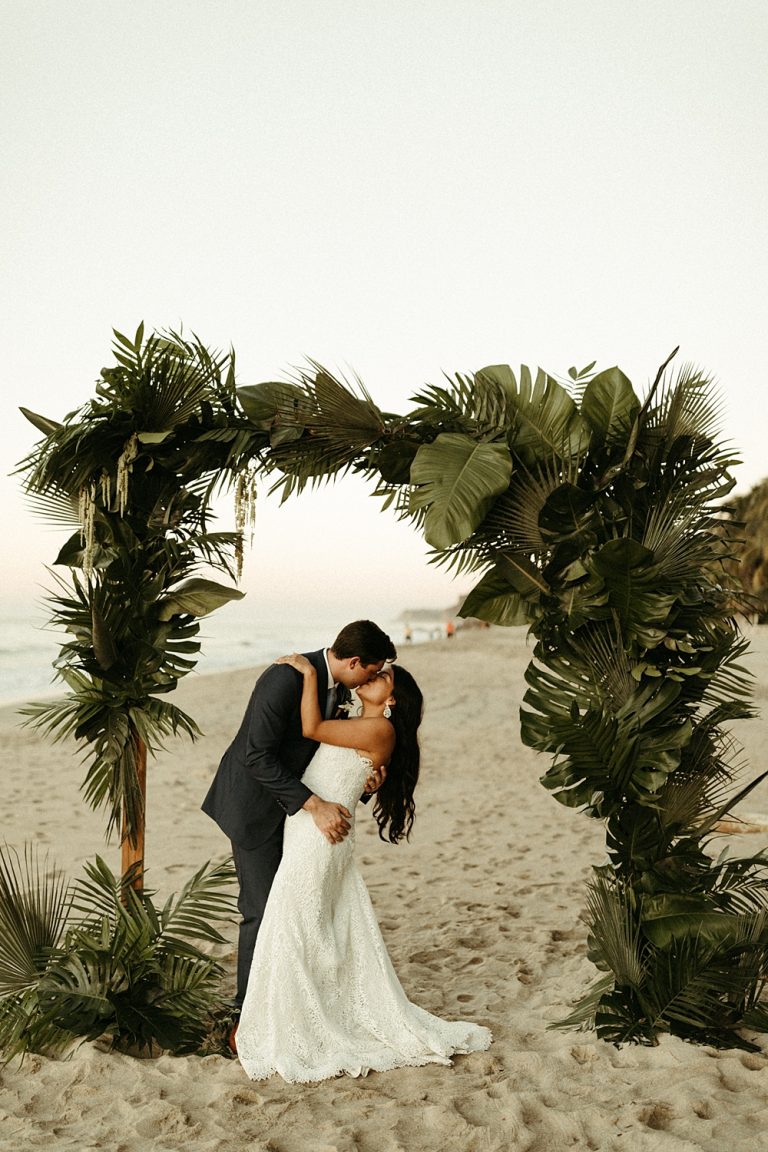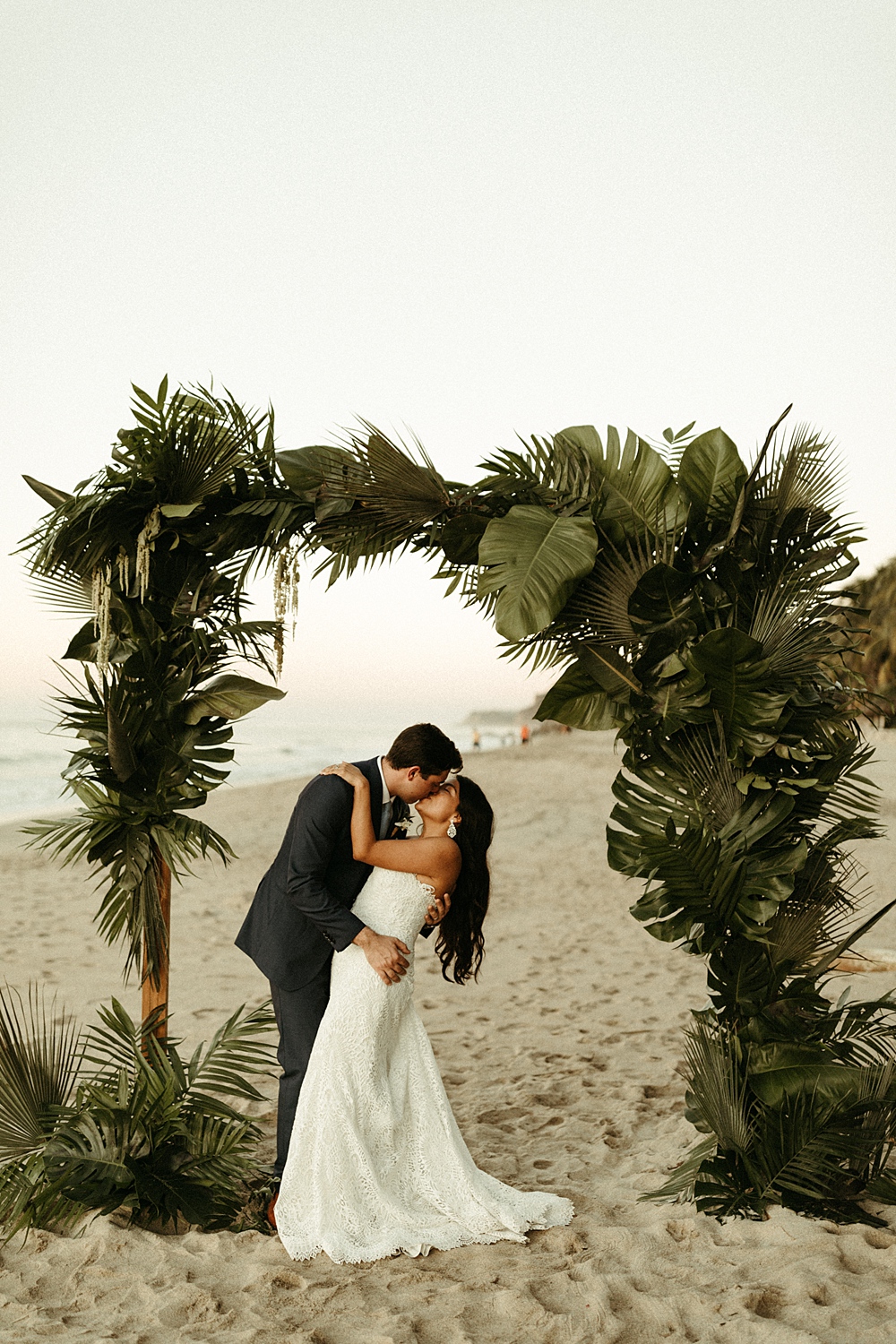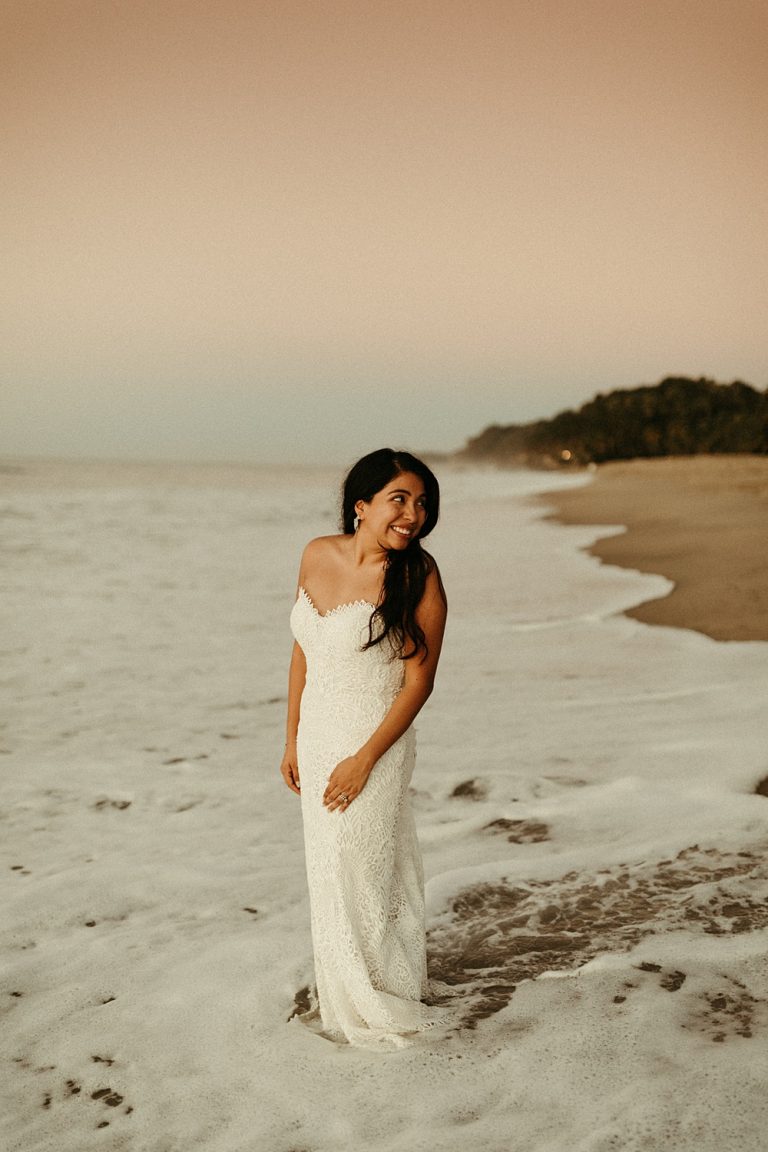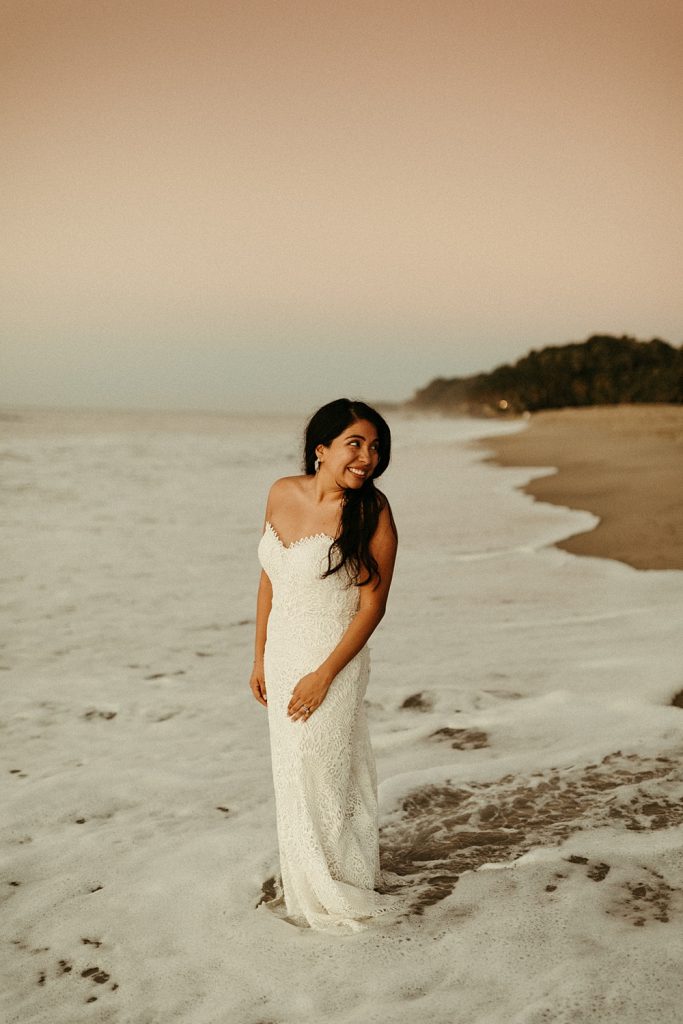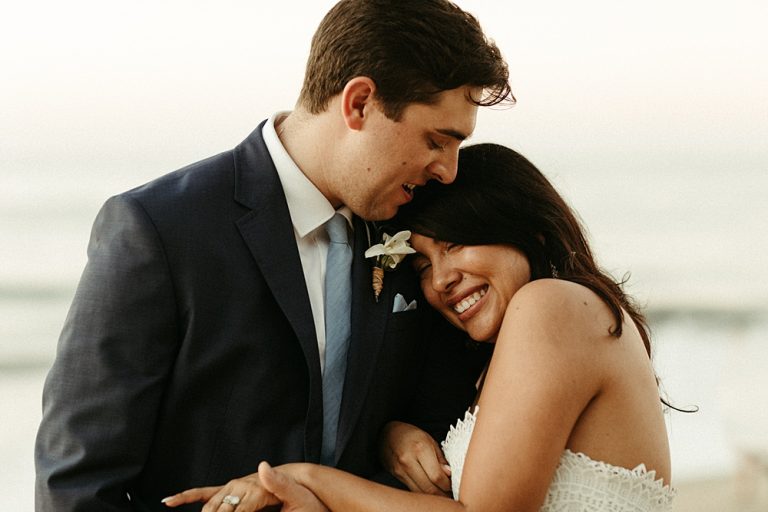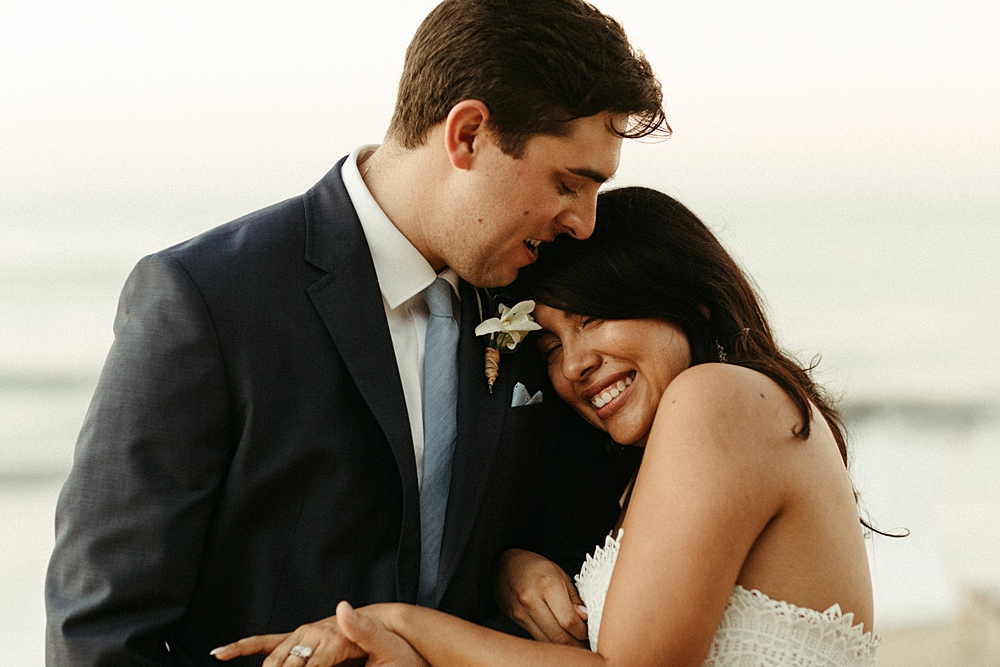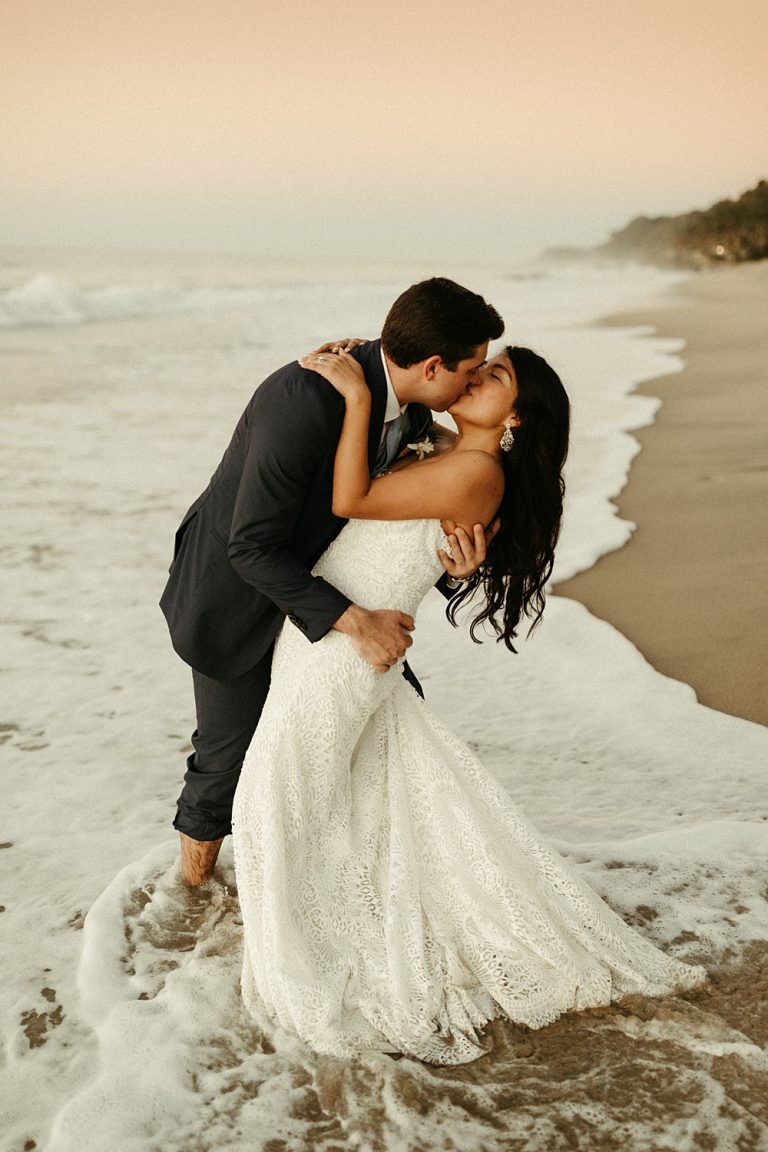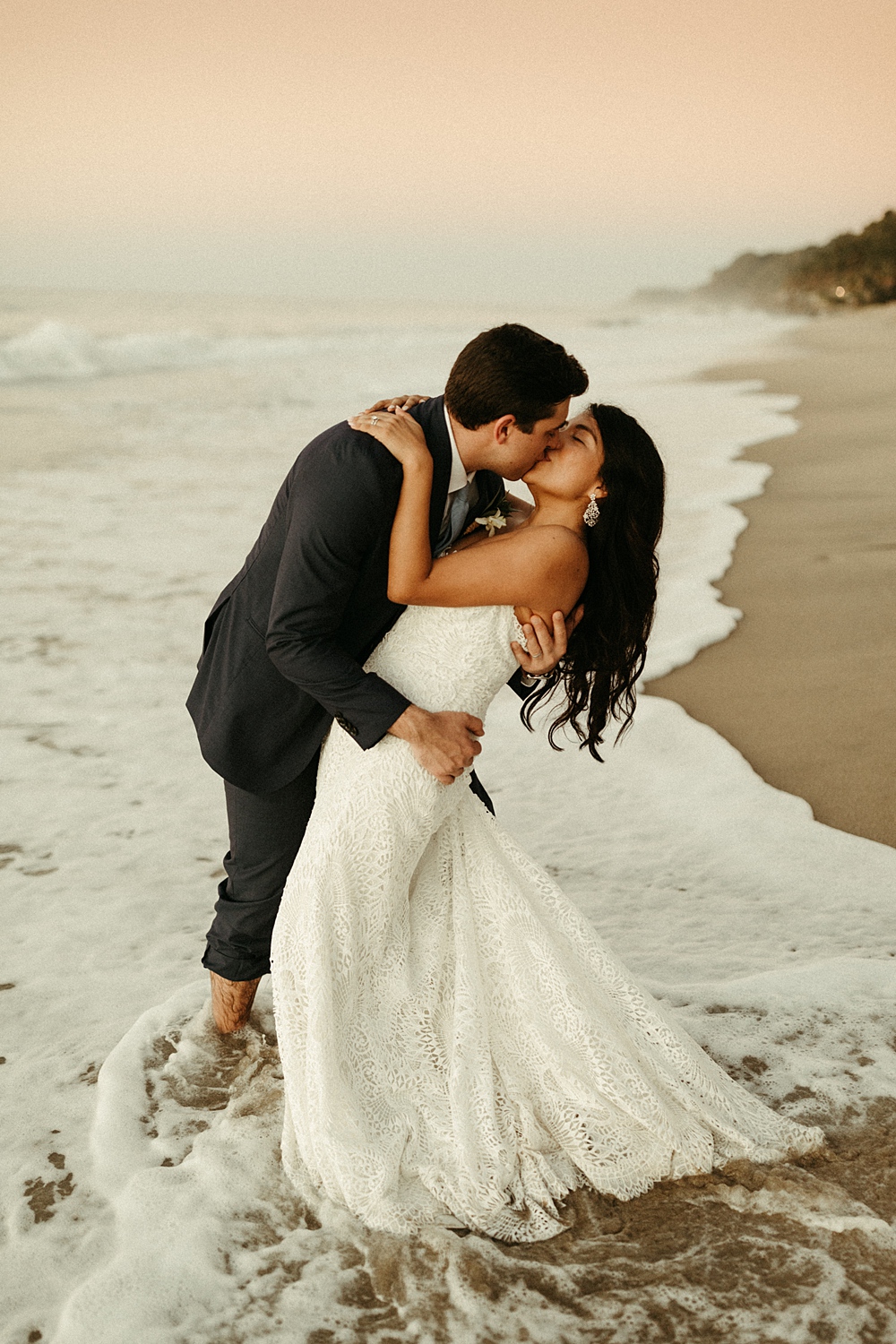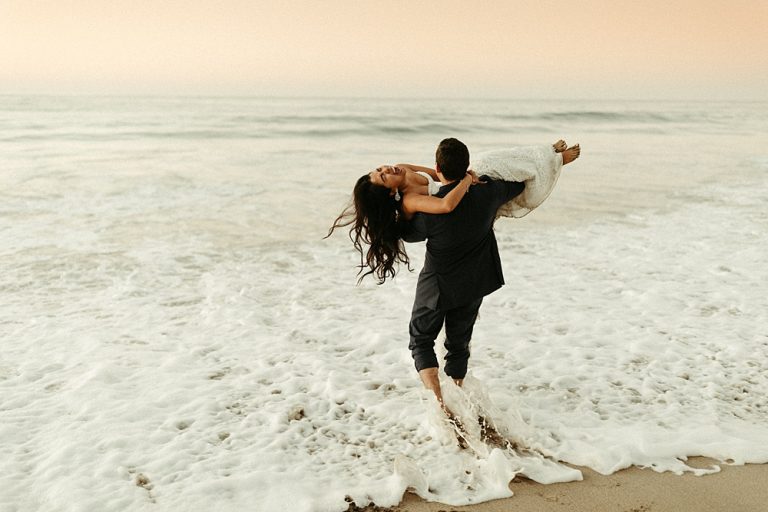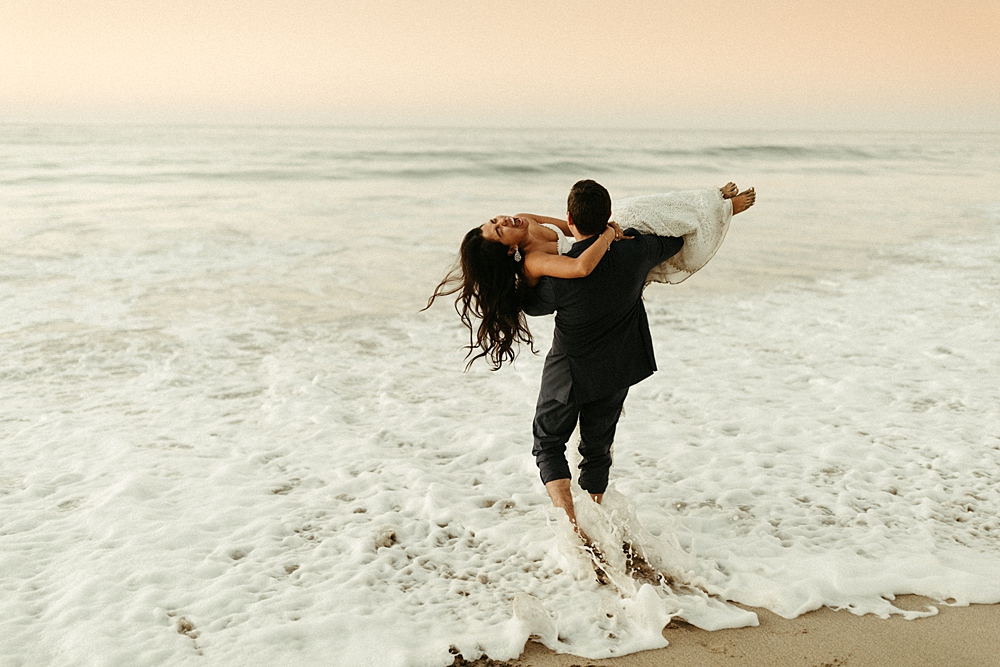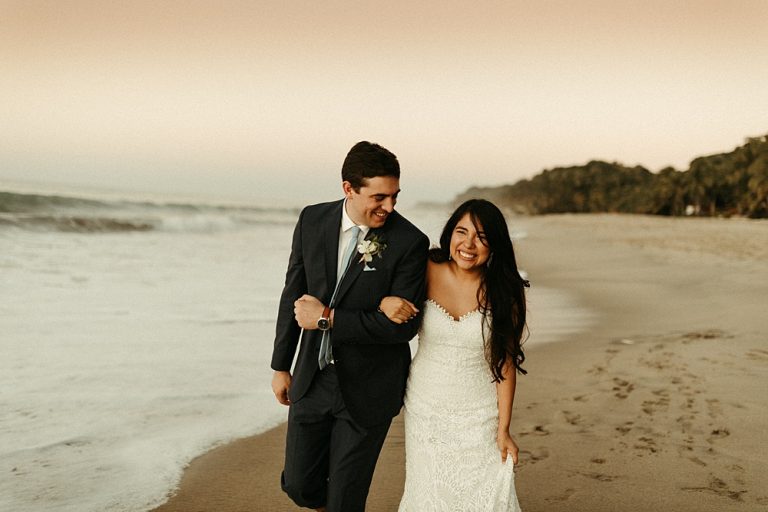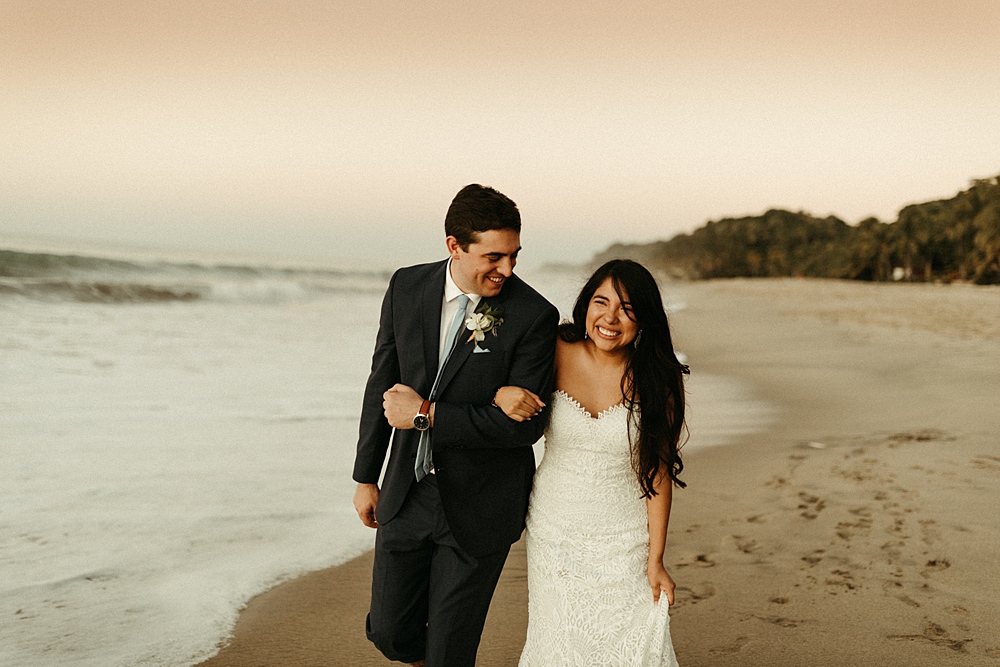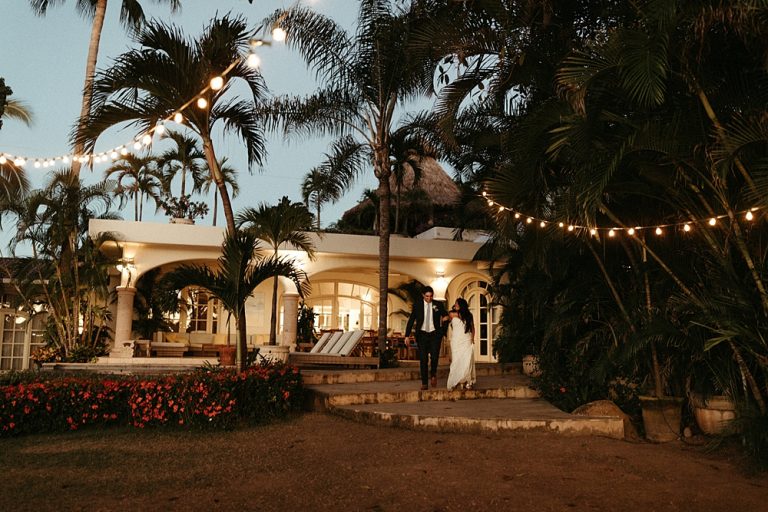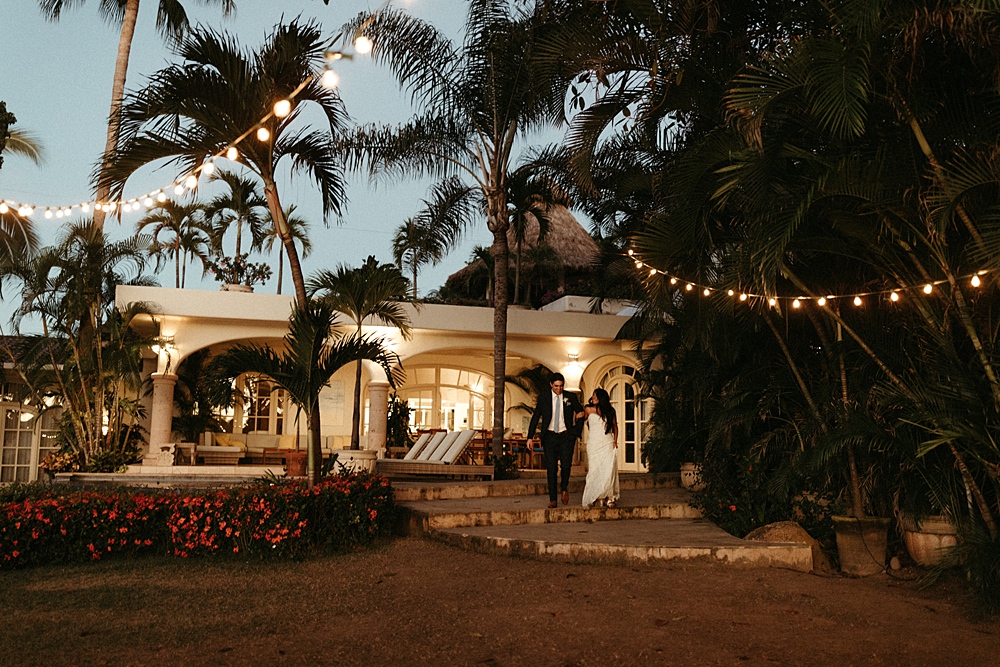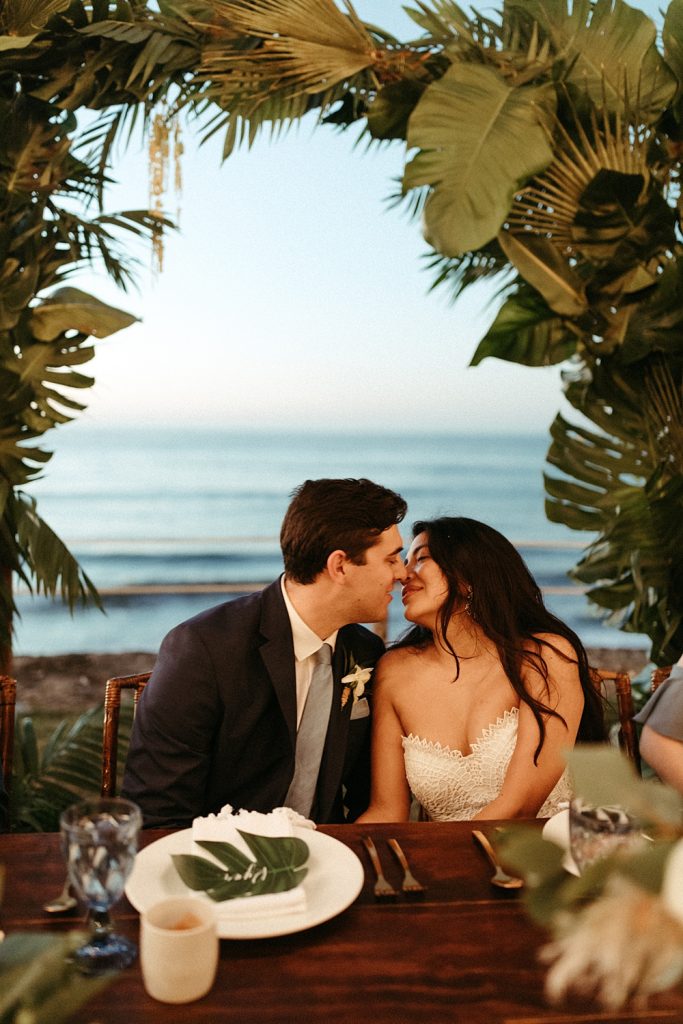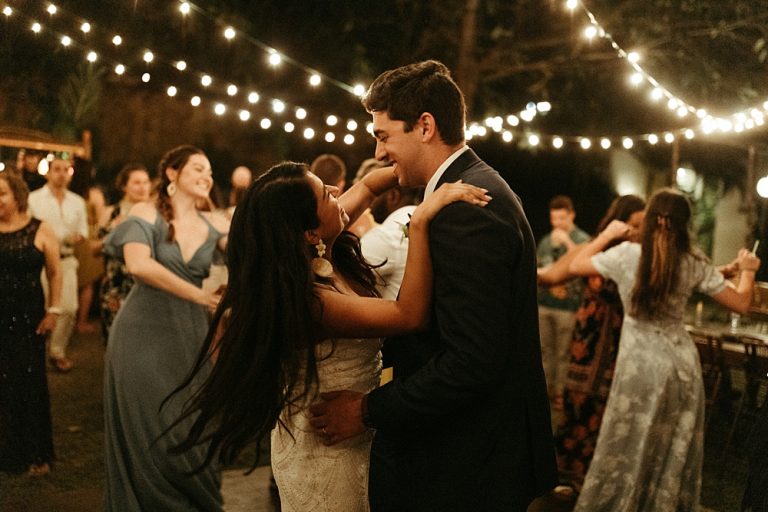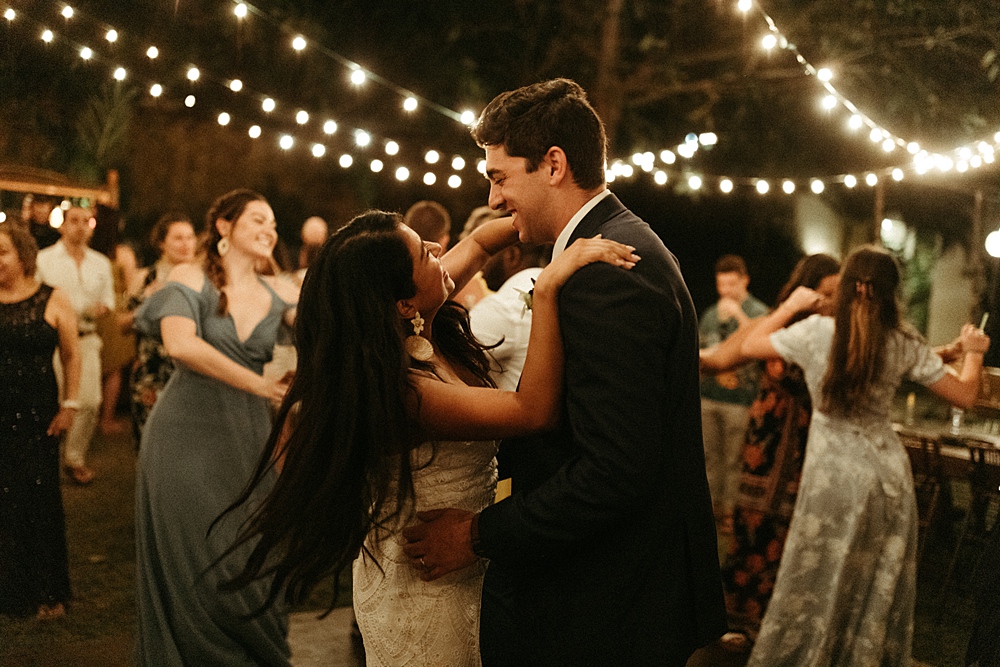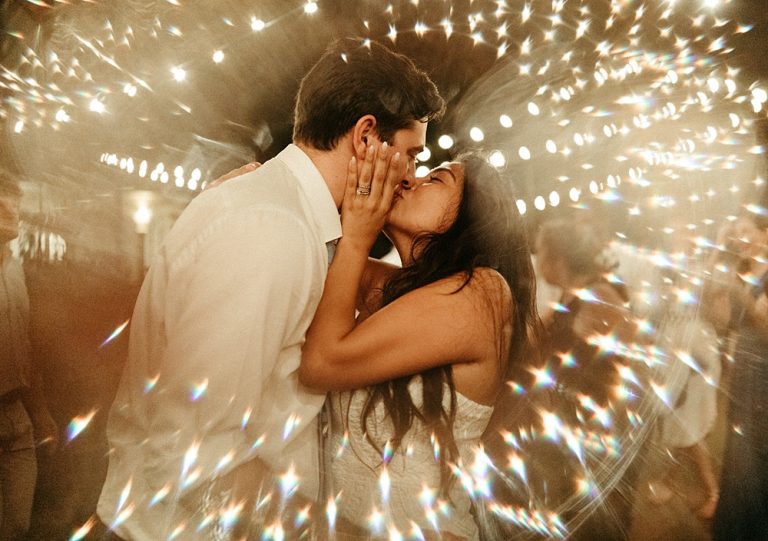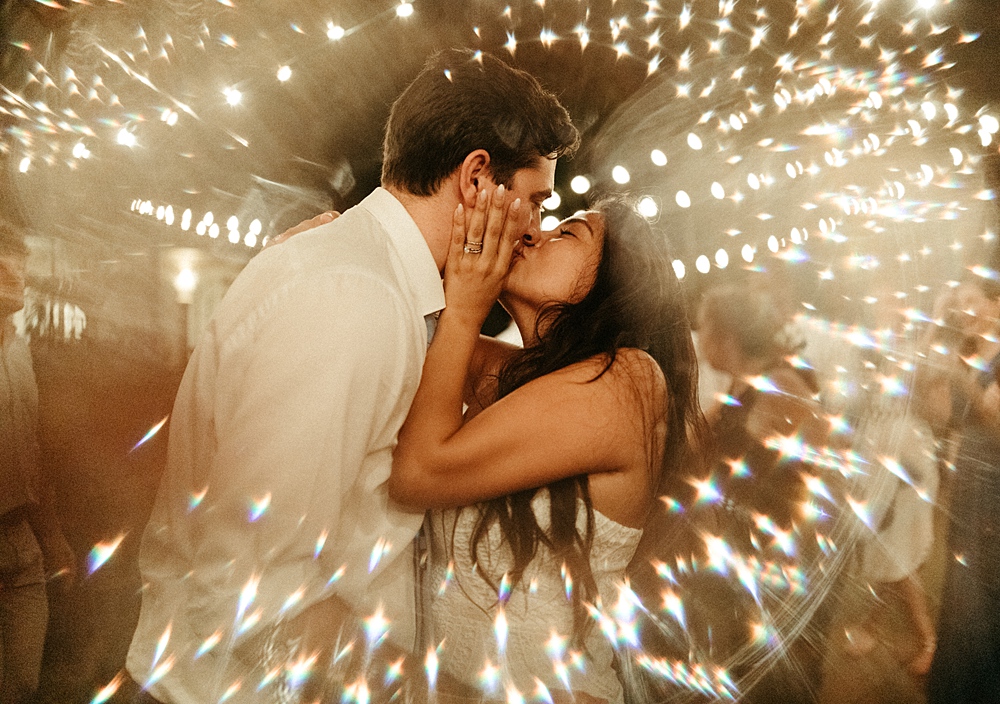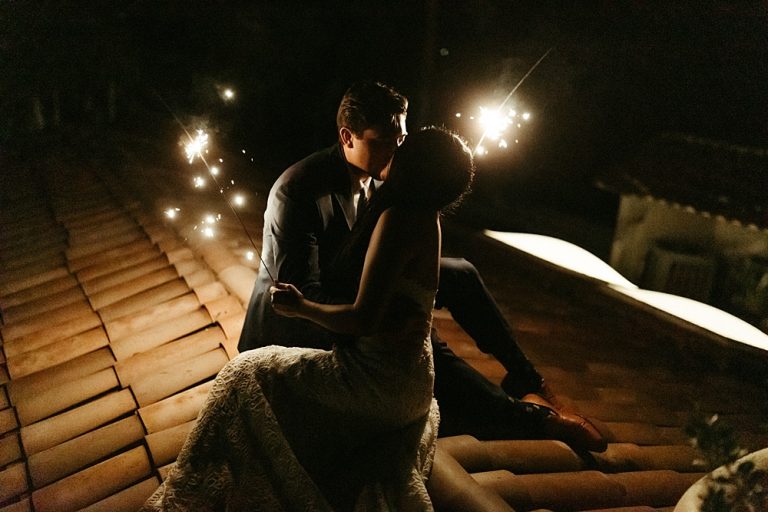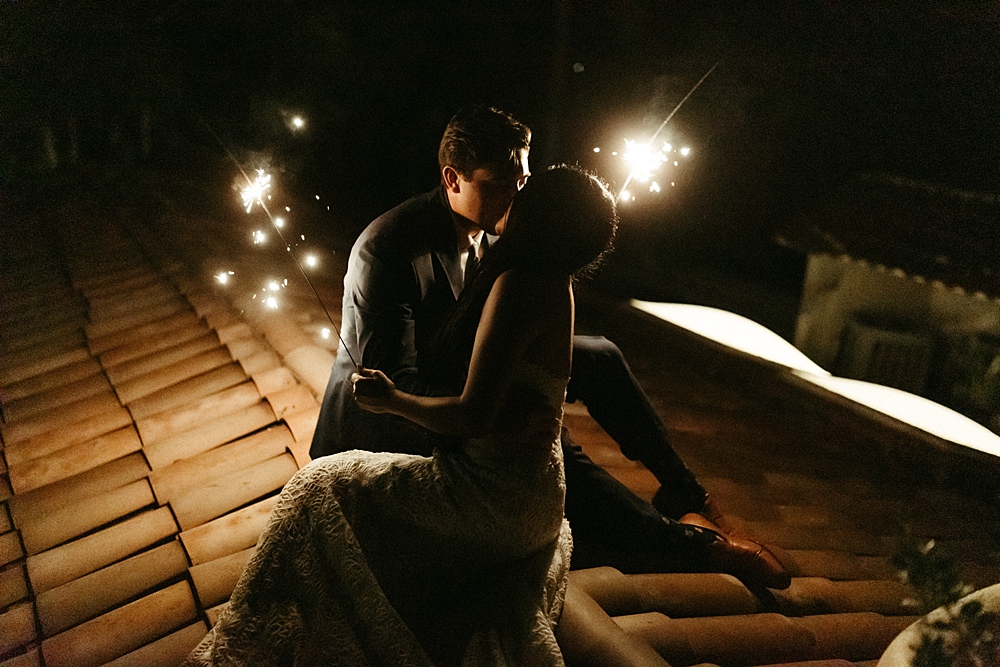 Q&A with the Bride and Groom
How did you meet?
We met at Indian Head Camp in Honesdale, Pa. the summer of 2011. I was a camp counselor and he was a hockey coach. We became fast friends and over the 6 weeks at camp we met up occasionally to walk and talk about music, books, and life. We did not start dating until about 2 months after camp ended when I asked him for his skype user name since he was in college in Ohio and I was in college in Connecticut.
What is your proposal story?
We had just had a wonderful day making homemade pasta in our little beach house. We were about to sit down and eat and he started looking super nervous and said he had to go to the bathroom. I waited for him and then we began eating & talking.

Towards the end of dinner, he kept asking me what books I had read on the bookshelf behind me which was an odd question since I had read most of them. So I started rattling them off and he said 'well what about that one', and I looked at him and then looked behind me to see what he was pointing at. When I looked back there was a box in front of me. He asked me to be his wife and I said yes!
What was most important to the two of you while planning? Was there anything that you chose to splurge on or skip?
The most important was food, drinks, and music. We are massive foodies and wanted to make sure we splurged on food. We also wanted to make sure it was a party from the start so we had a Mariachi Band there as well as a DJ. What we did skip was a videographer because we figured people would be taking videos on their phones! But our photographer, Naba, was absolutely amazing and captured some of my favorite memories.
What were your favorite parts of the day?
Saying our vows just the two of us before the ceremony. It helped get all the jitters out and gave some much needed time for the both of us to take it all in. It was also amazing to see all of our friends from different parts of our lives come together and just dance the night away. We jumped in the pool after it was all over and then went on to have a bonfire and just go around the circle and talk about some of the best memories we have had together.
Did you include any family heirlooms or special traditions?
We included our version of the Mexican Lasso Tradition, which symbolizes love and unity and new beginnings. We had our moms come up and place it around us.
Do you have any advice for couples planning their weddings now?
Don't sweat the small stuff! Focus on your top two things and the rest will be fine. All everyone notices is how much fun you are having!
What was the best part of having a destination wedding? What was the biggest challenge when planning your destination wedding?
Having a wedding planner helped make the planning of a destination wedding a lot easier! The biggest challenge is not being able to taste the food or see the venue closer to the date!
Vendors
Photography: Naba Zabih Photography
Ceremony Venue: Villa Del Oso
Event Planning: Somer Vida Bonita Events
Floral: Flora Amor
Hair: Jenn Chivers
Stationery: Minted
Wedding Dress: Watters Bridal
Bride's Shoes: Vince Camuto
Earrings: BHLDN
Check out our Mexico Destination Wedding Guide for more real weddings, vendors, tips, and more!