Renata & Tomas started planning their dream destination wedding, and just like so many other couples they were forced to postpone due to pandemic. They had to change everything- their wedding date, the venue, and their vendors. Eventually, they decided to tie the knot at a private Tuscan villa with just 10 of their nearest & dearest guests. But up until the very last day, they didn't know if they would be able to travel. Thankfully, this story has a happy ending and as you're about to see, their destination wedding was magical from beginning to end!
The team at Bianchi Fiori brought the day to life and created the most stunning ceremony arch and bridal bouquet using olive twigs, white and pale pink roses, daisies and yellow freesias! It all worked so well with the Tuscan vineyards appearing in the distance, and olive orchards nestled amongst rolling green hills.
The invitations, designed and produced by Martina Lyons, were a feast for the eyes. Naturally elegant lettering and delicate hand drawings created a graceful wedding suite with an organic charm.
Oh, and how could I not mention the adorable yellow freesia bow tie worn by the couple's fur baby. Every detail of this wedding was beautiful, and Gabriela Jarkovska couldn't have captured the day any better! Enjoy!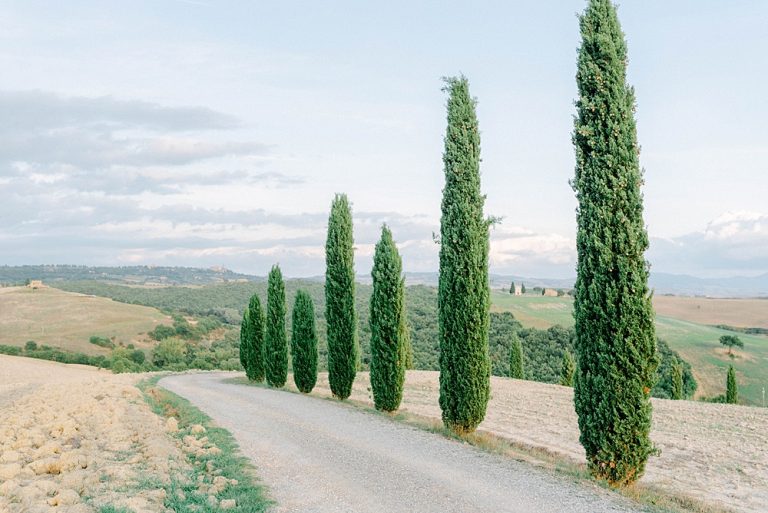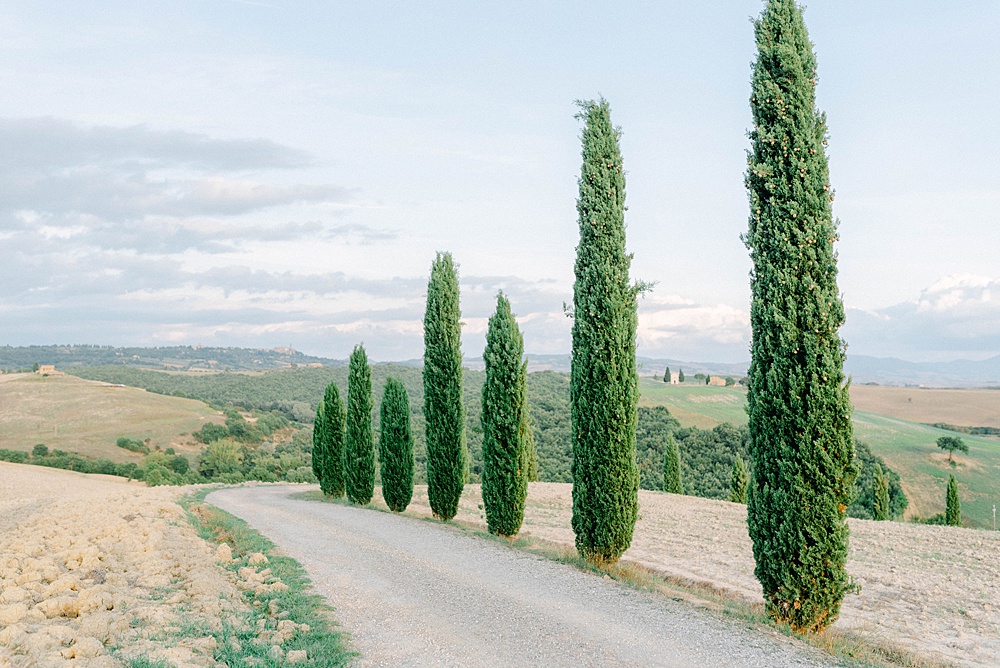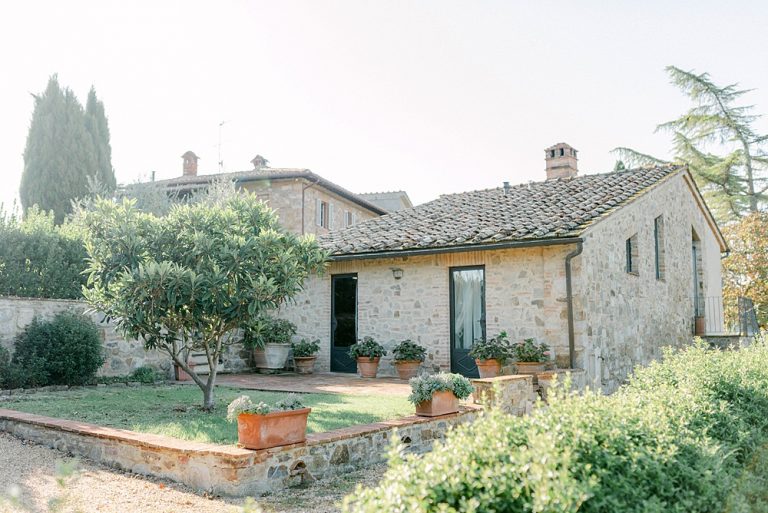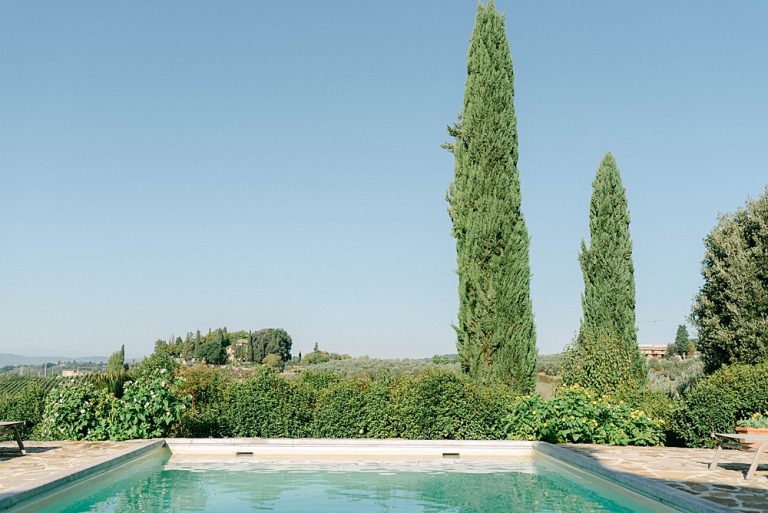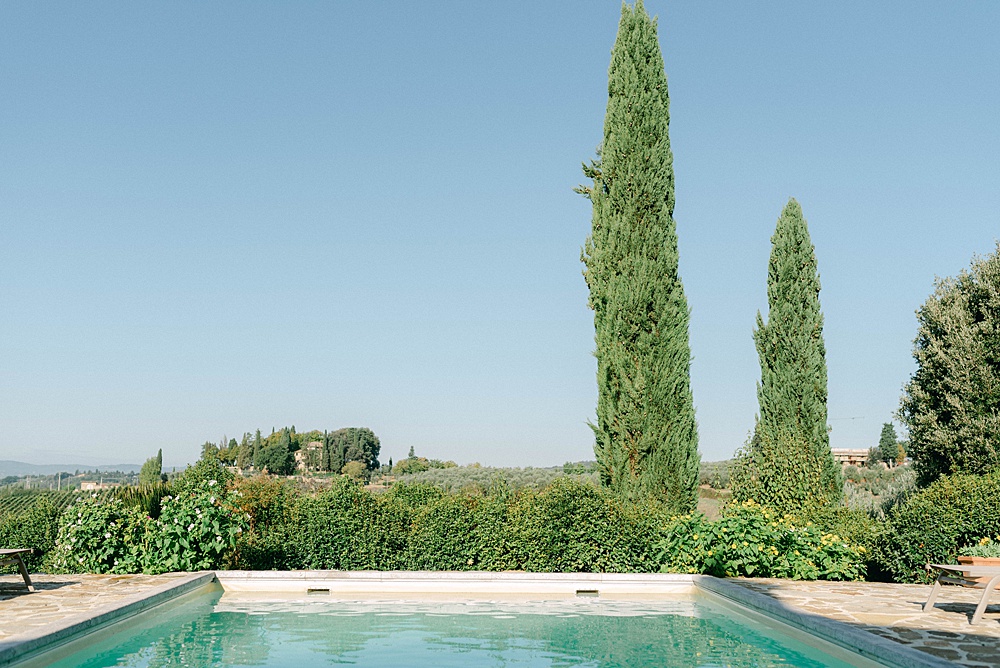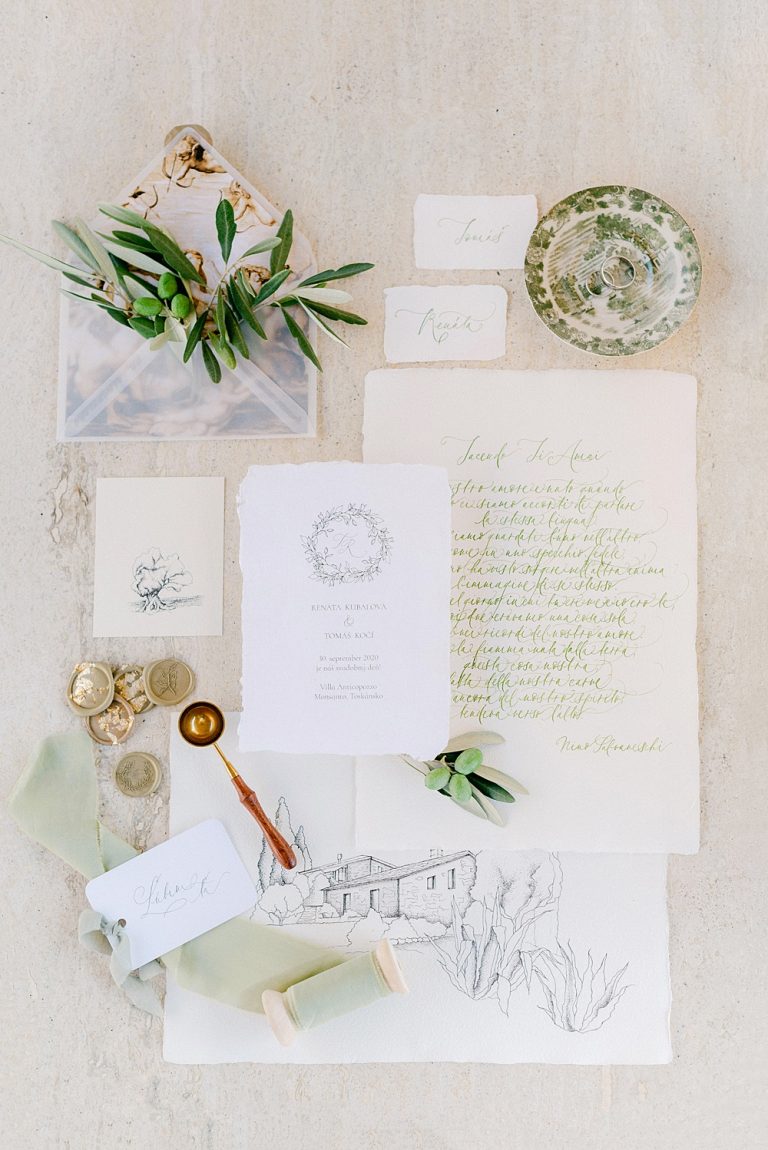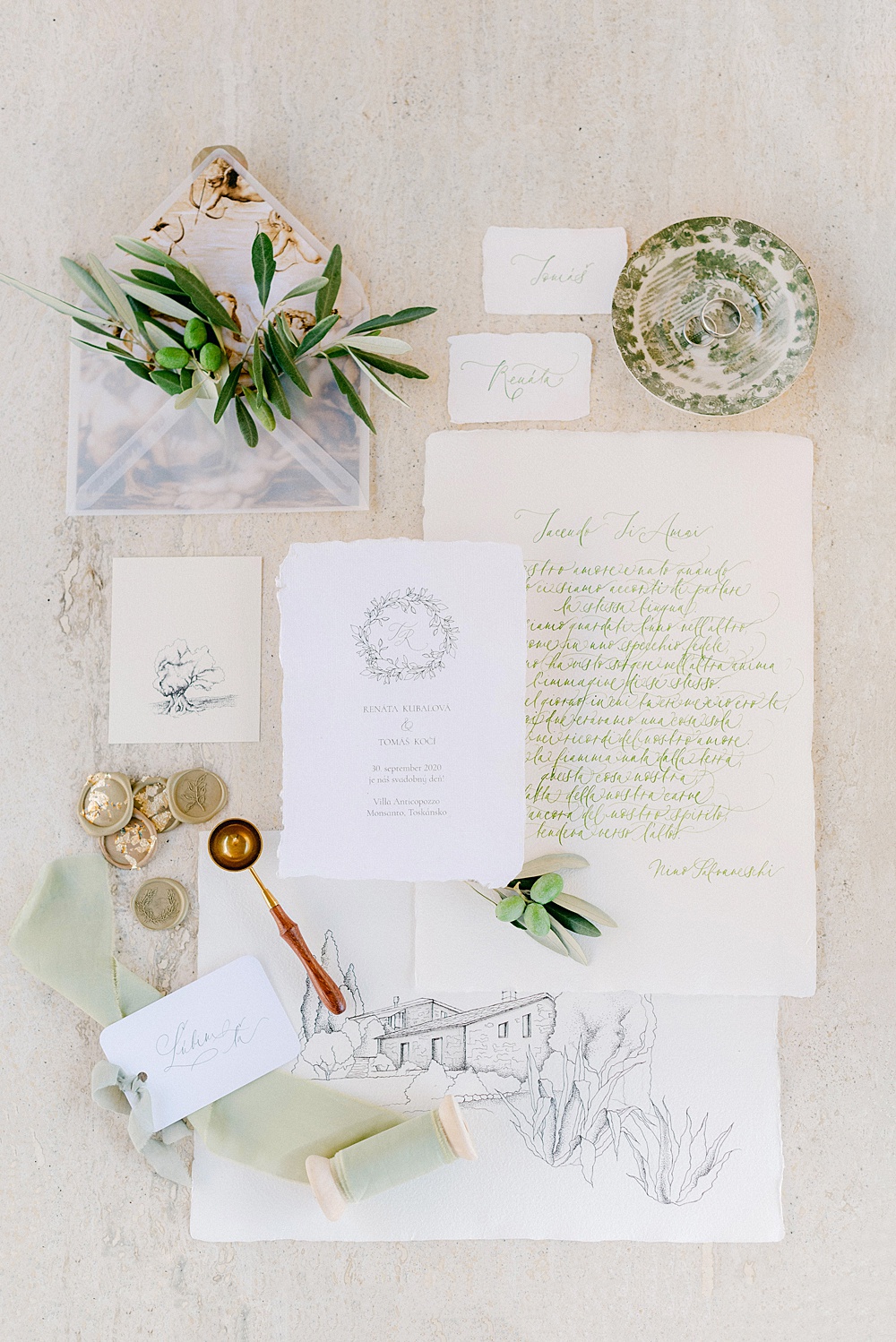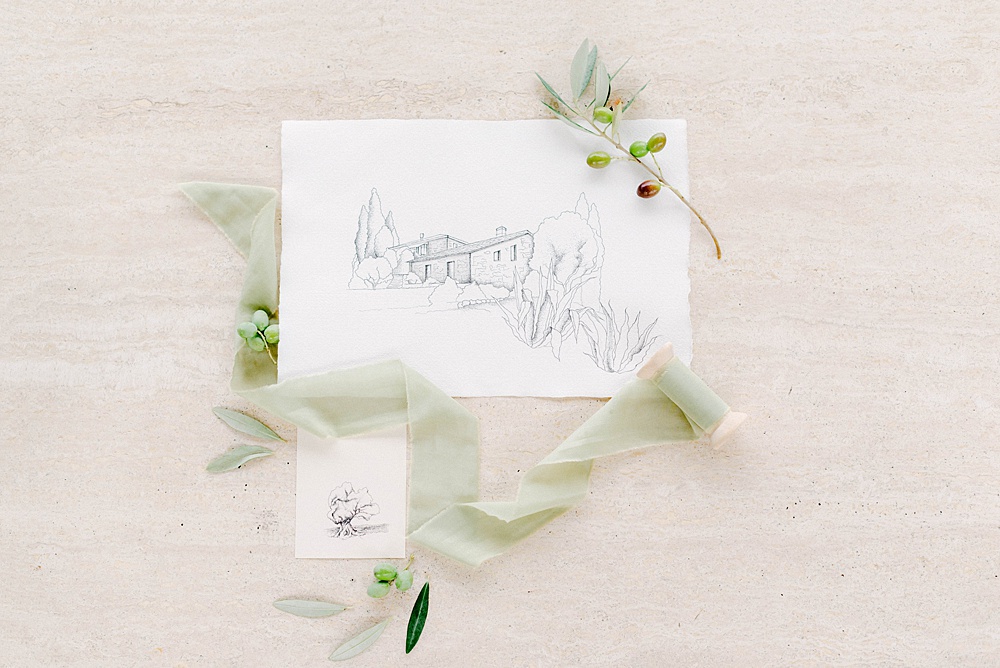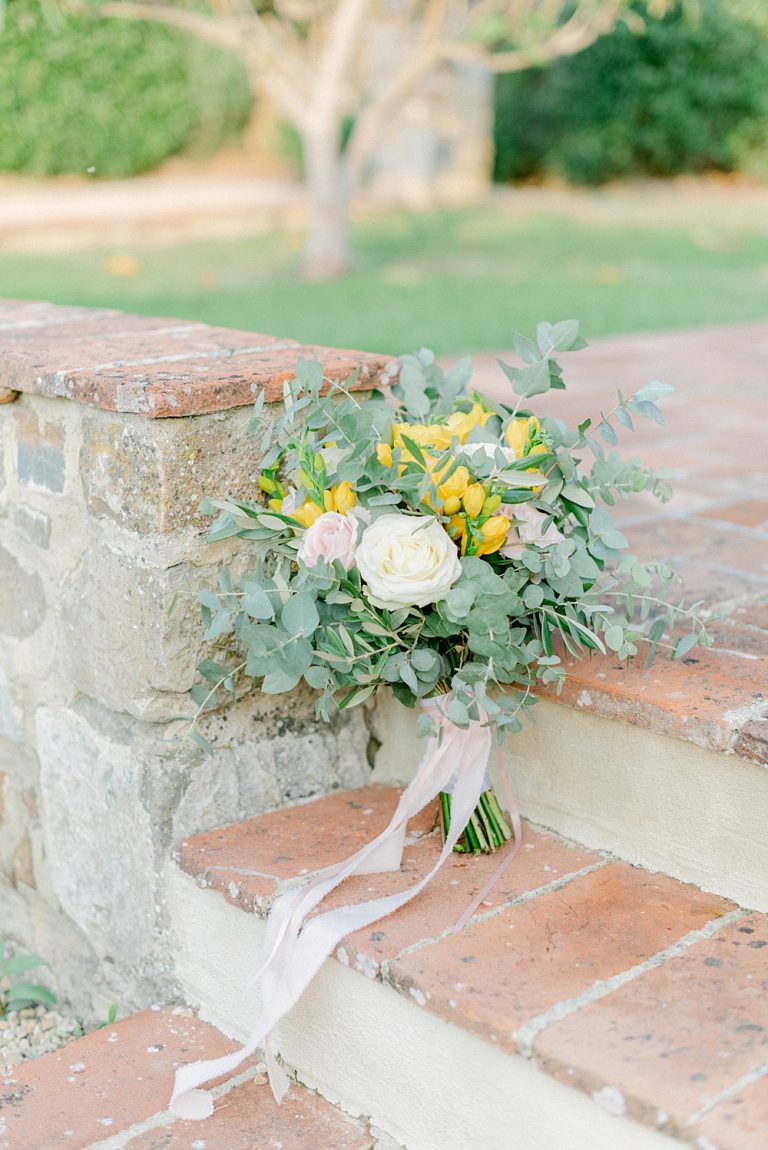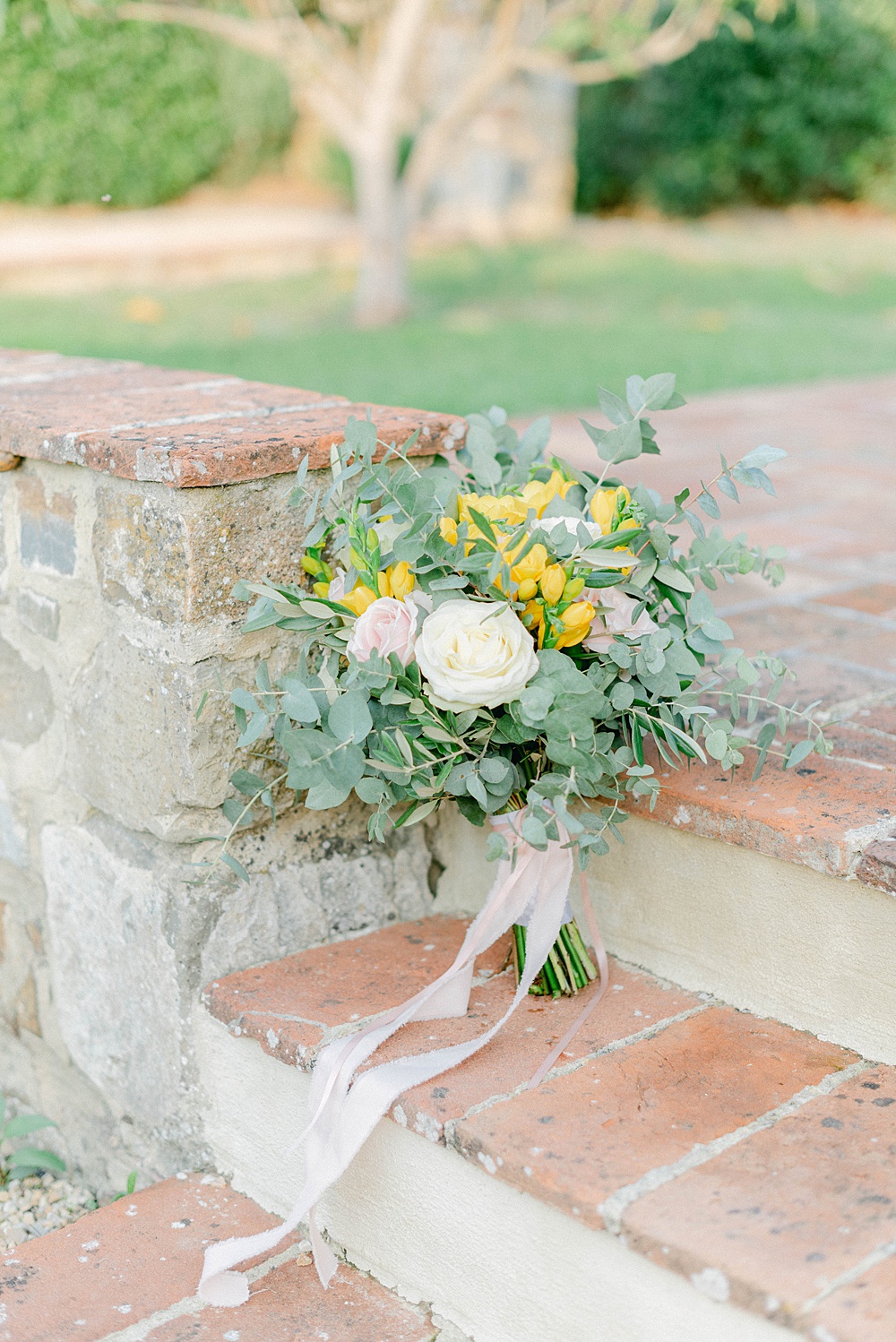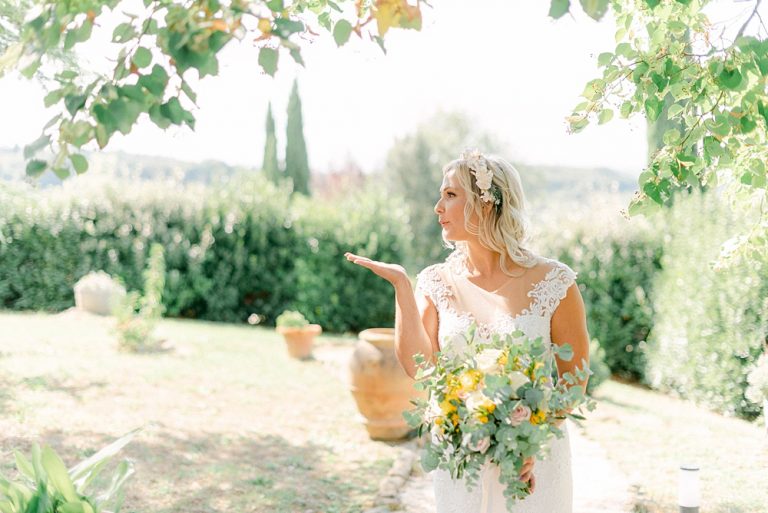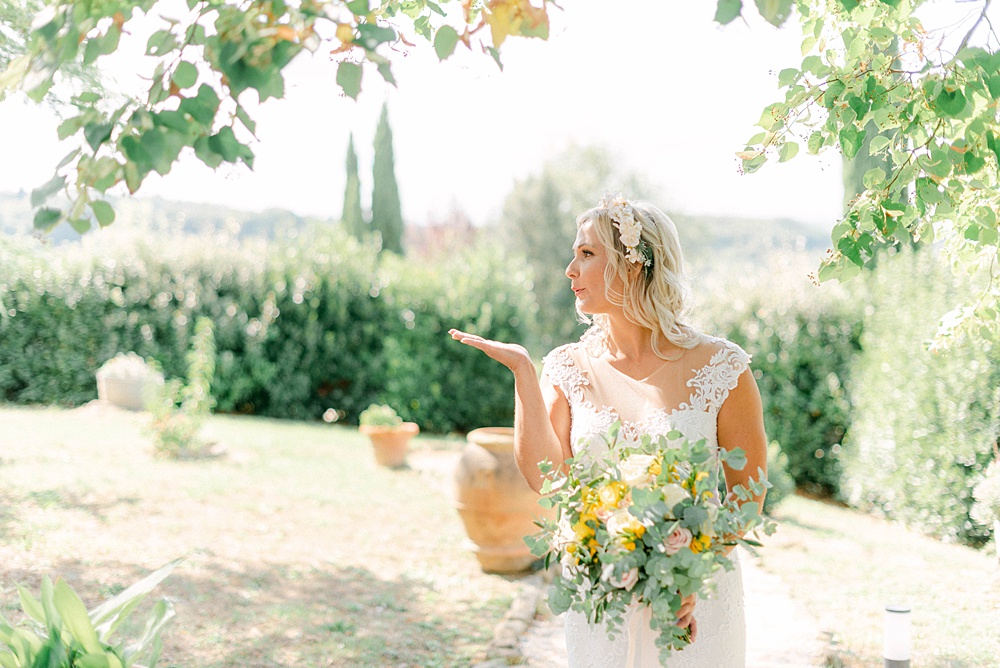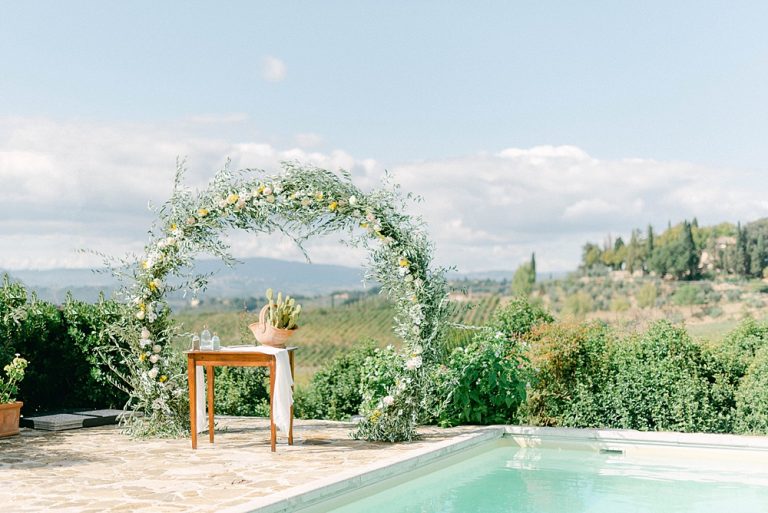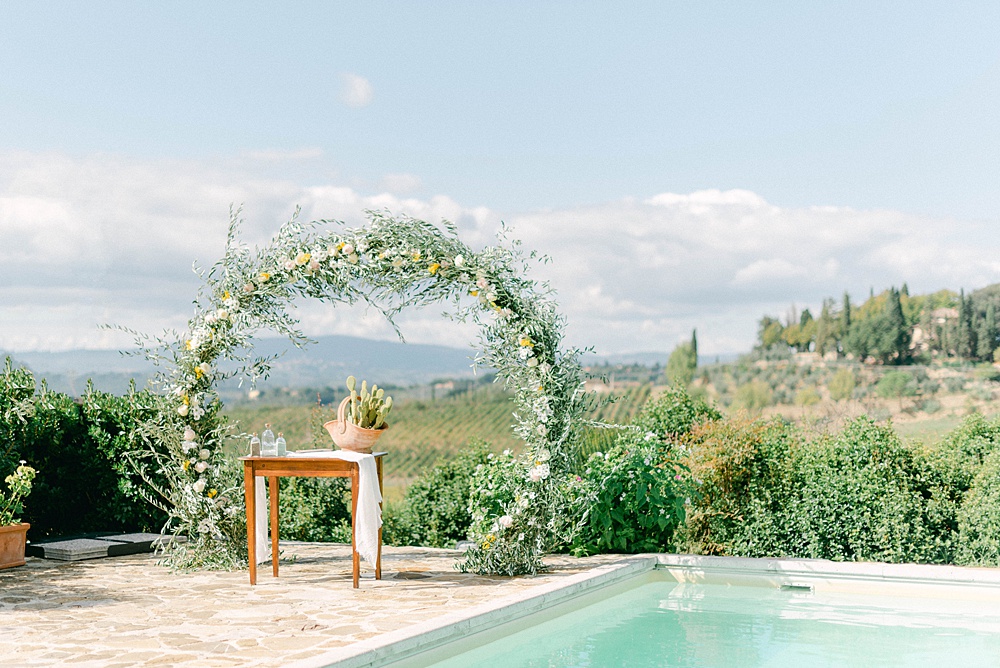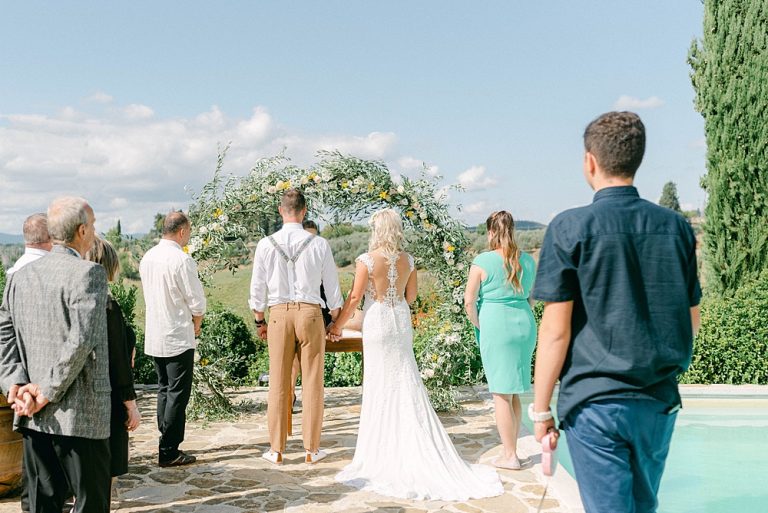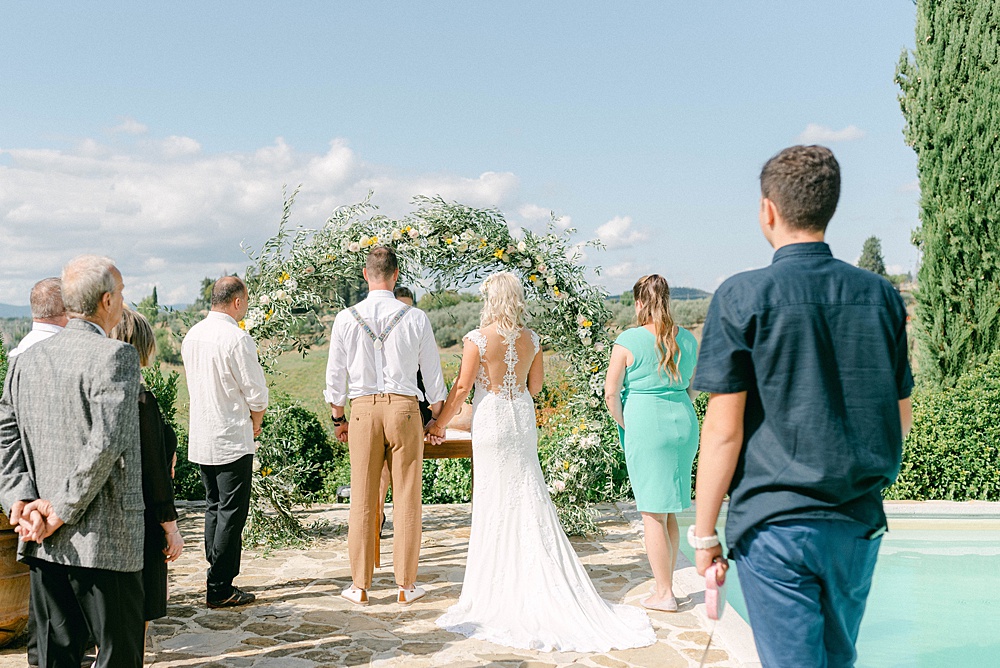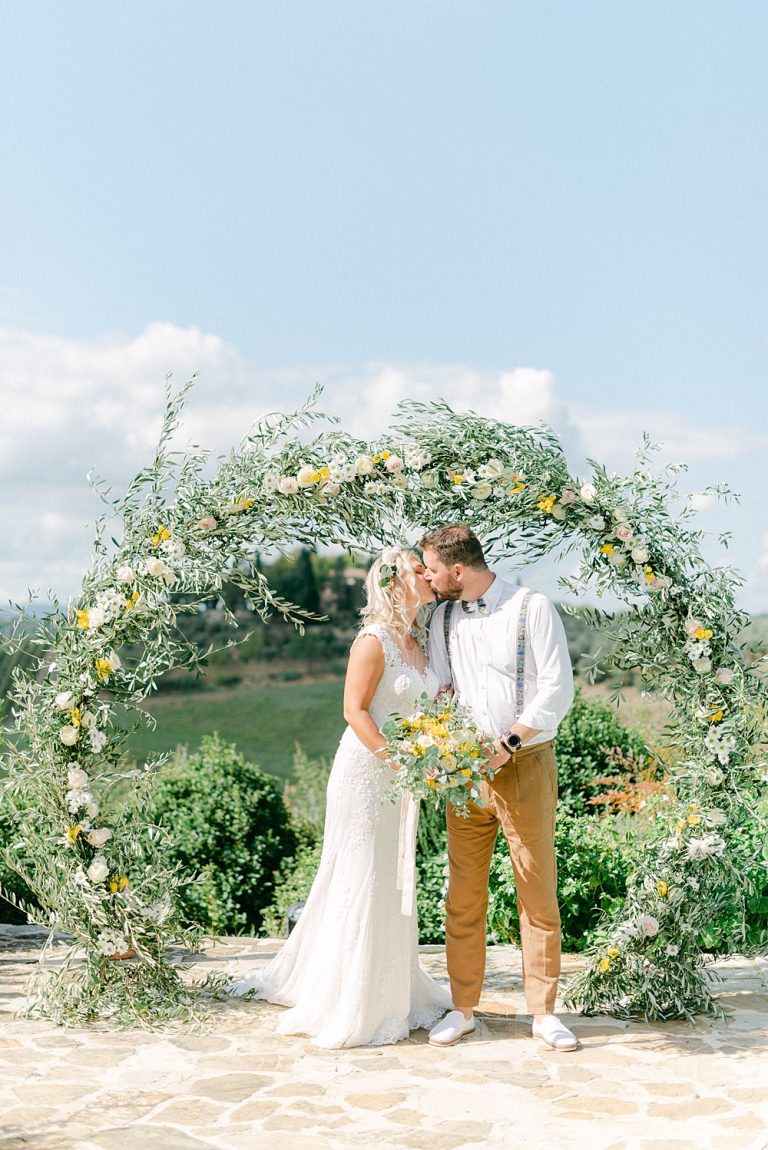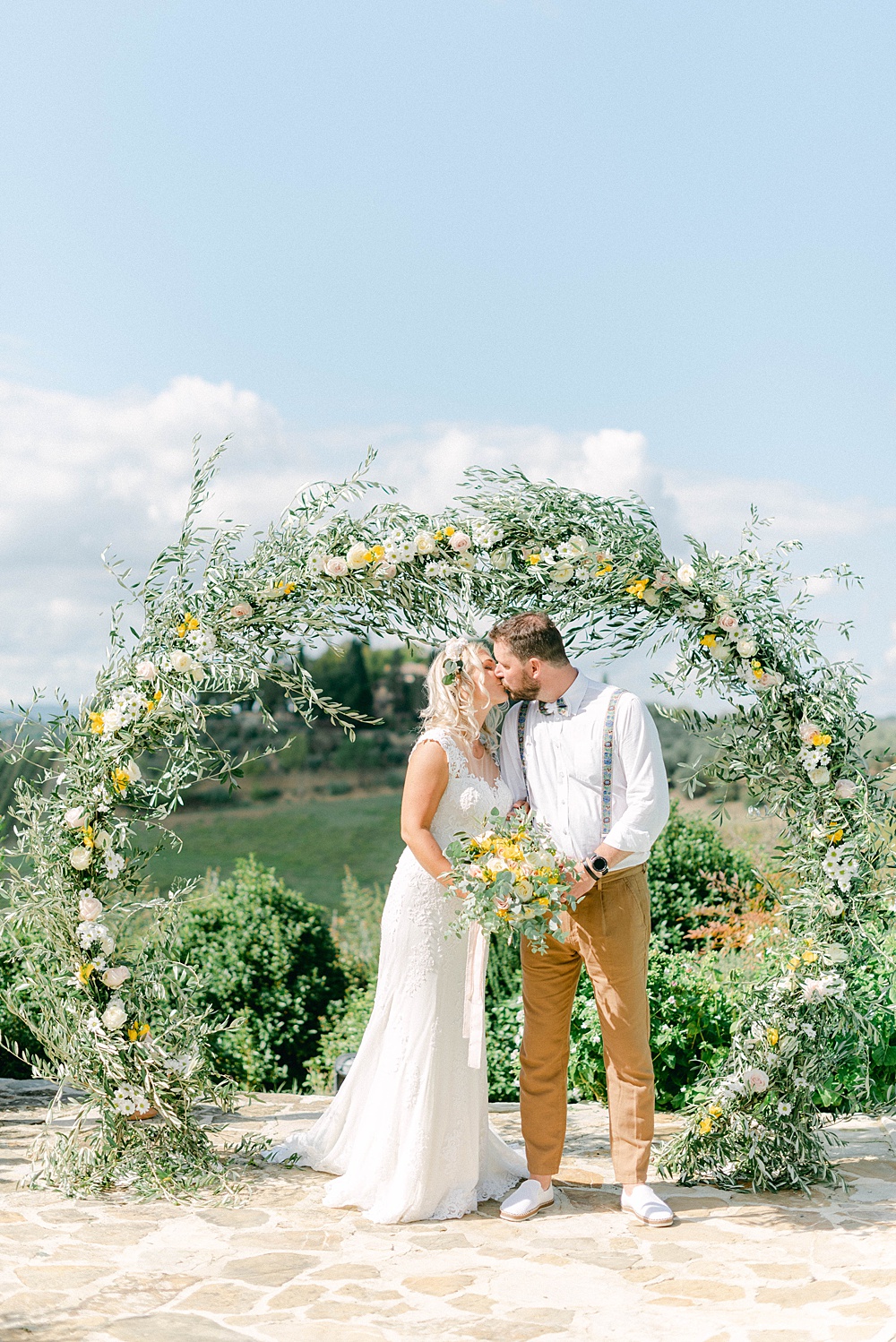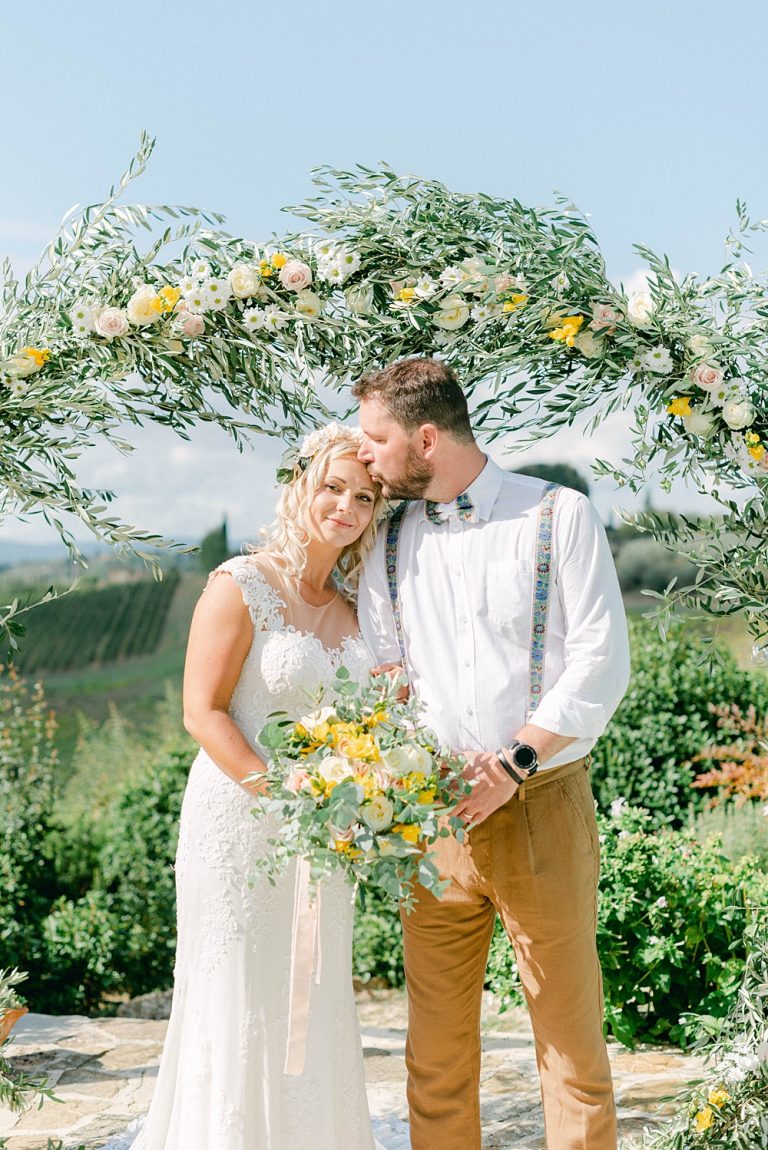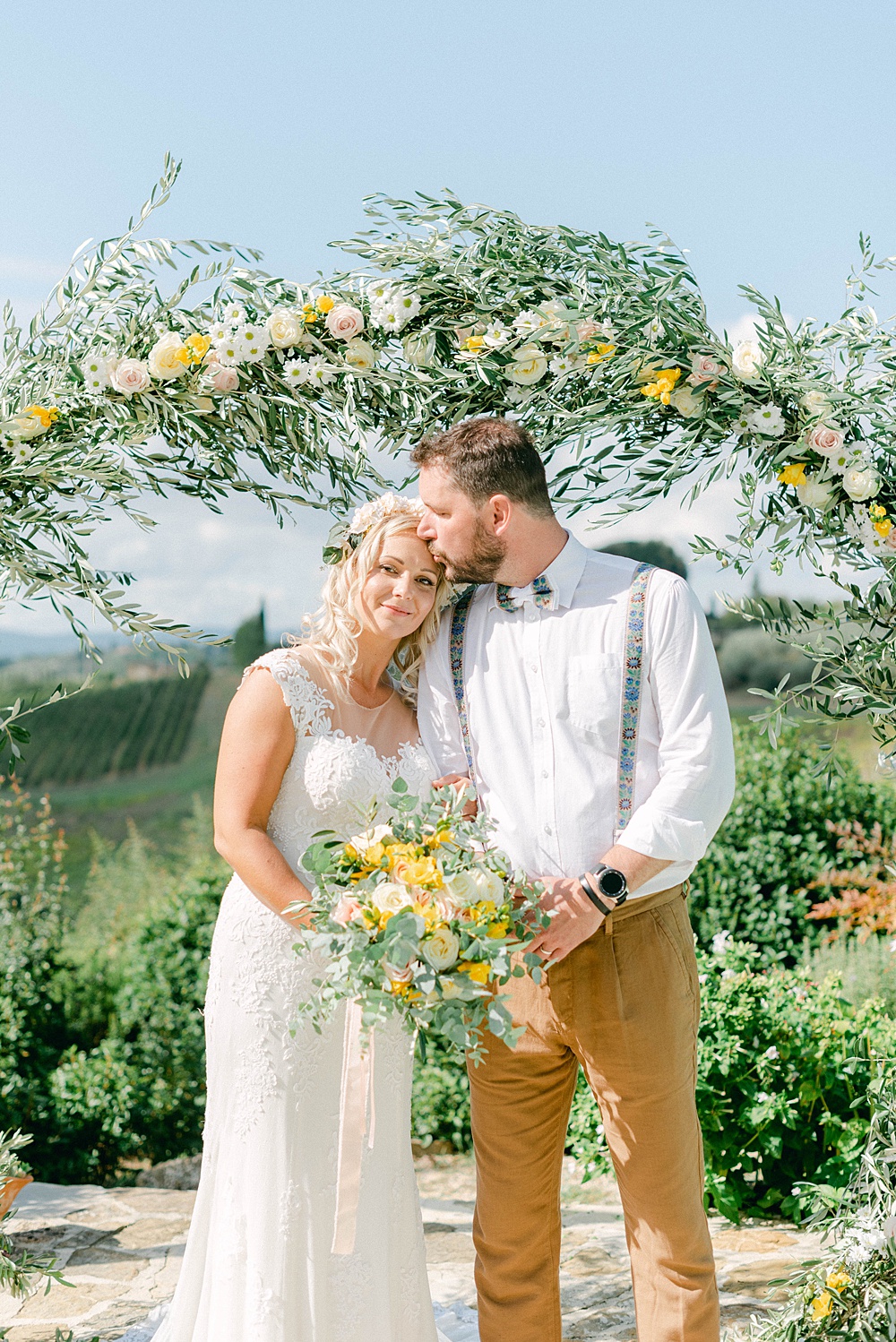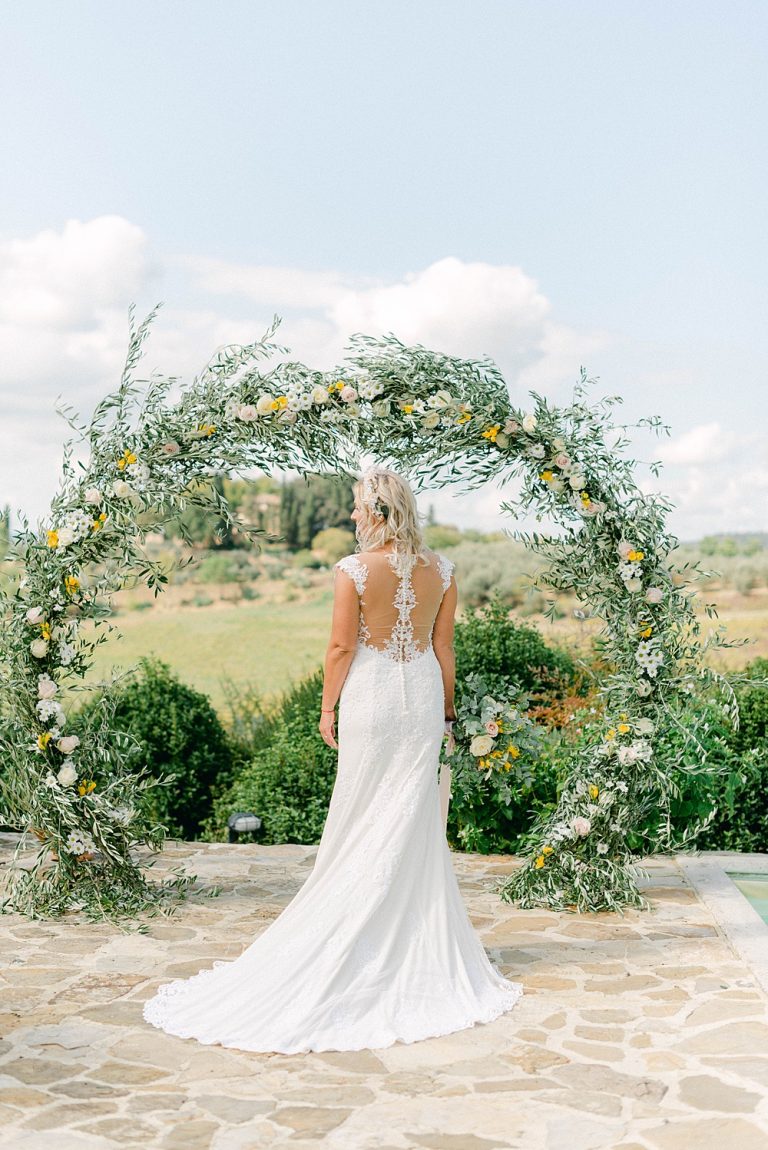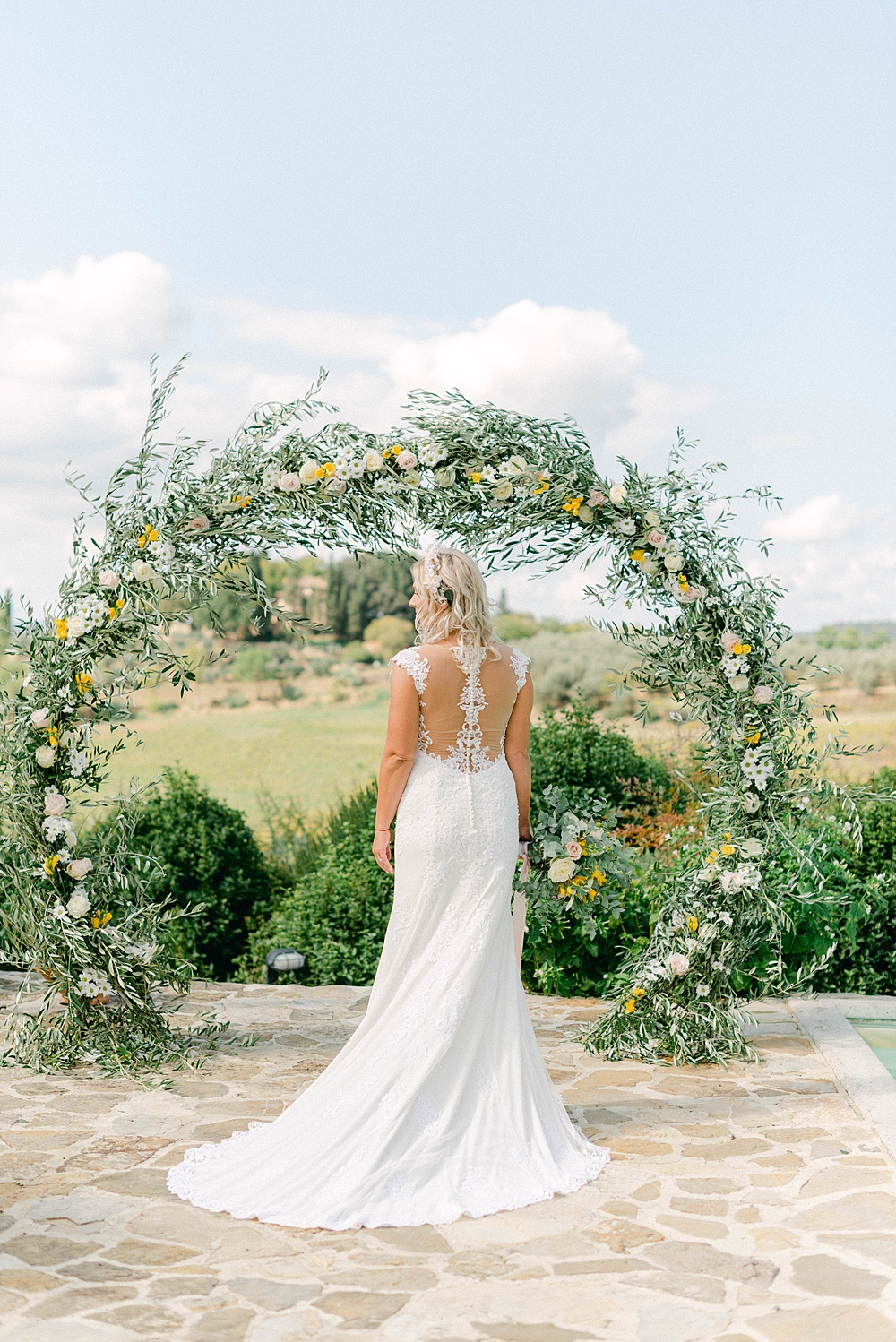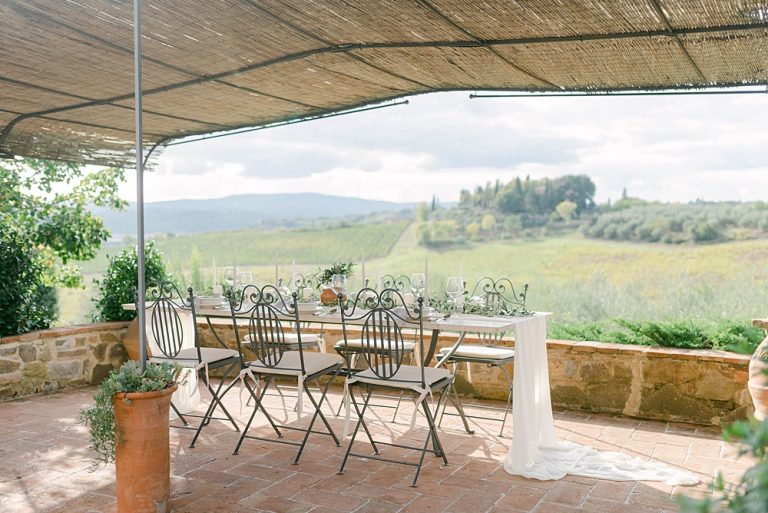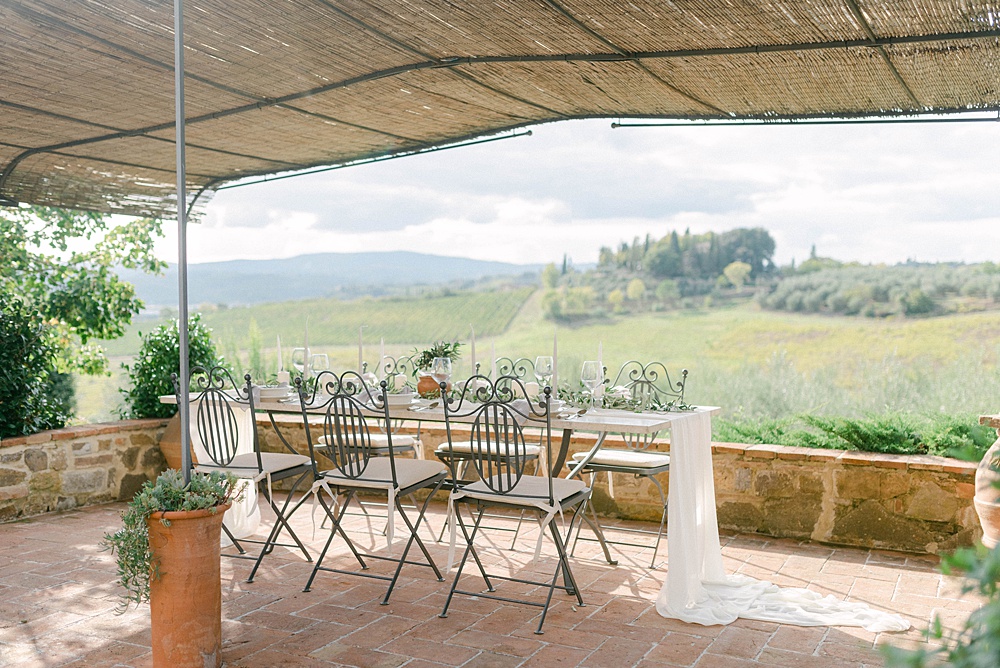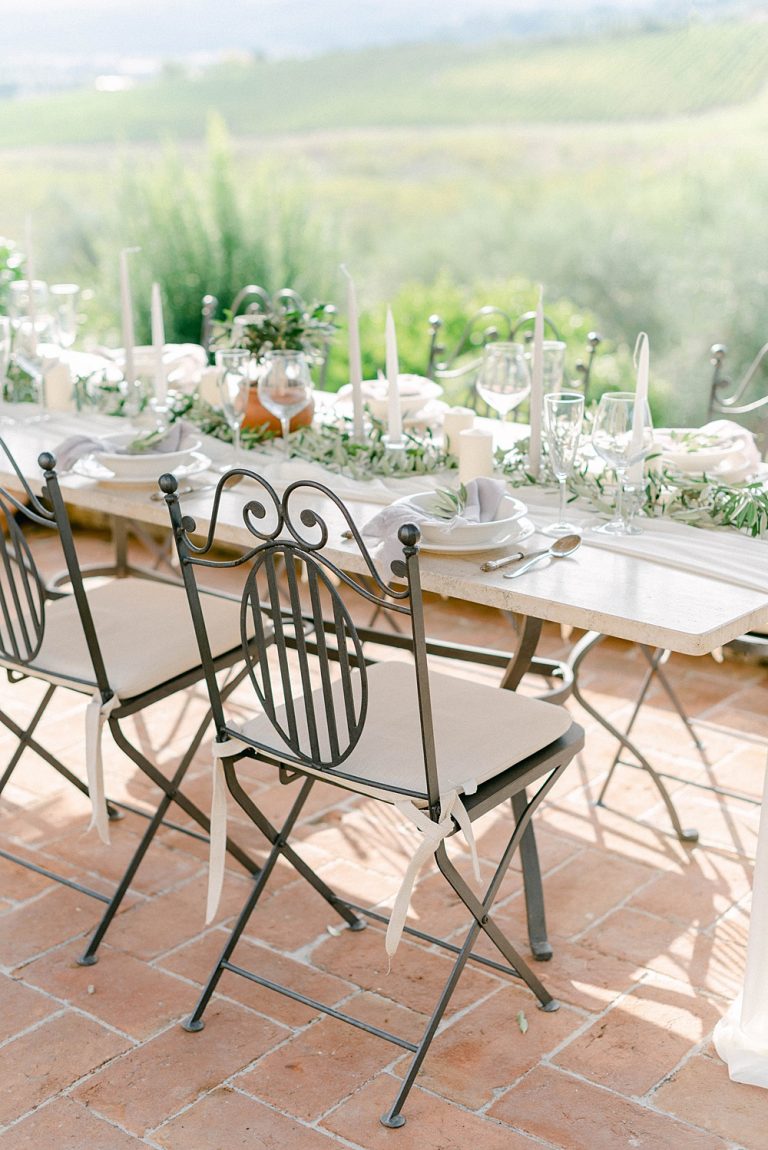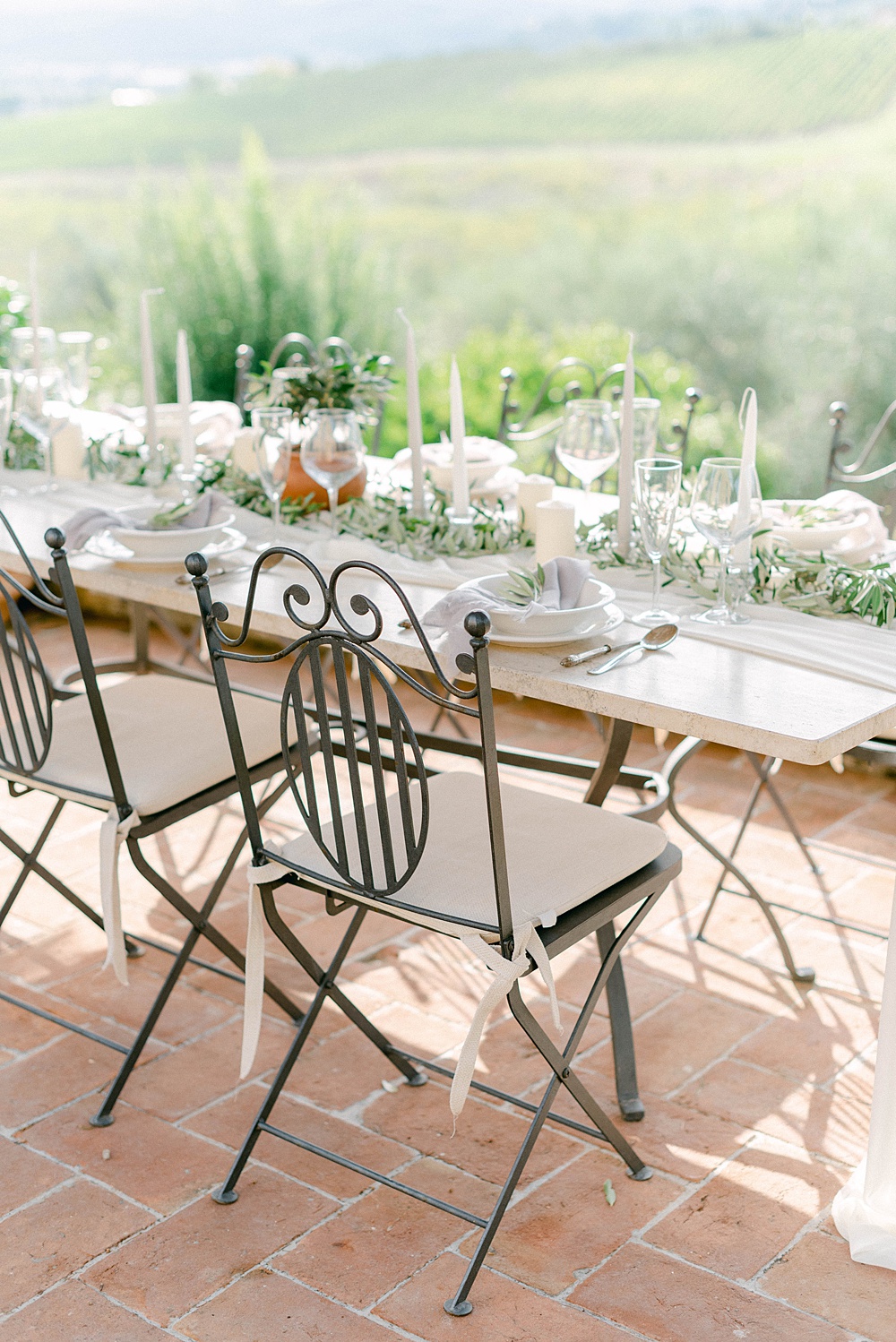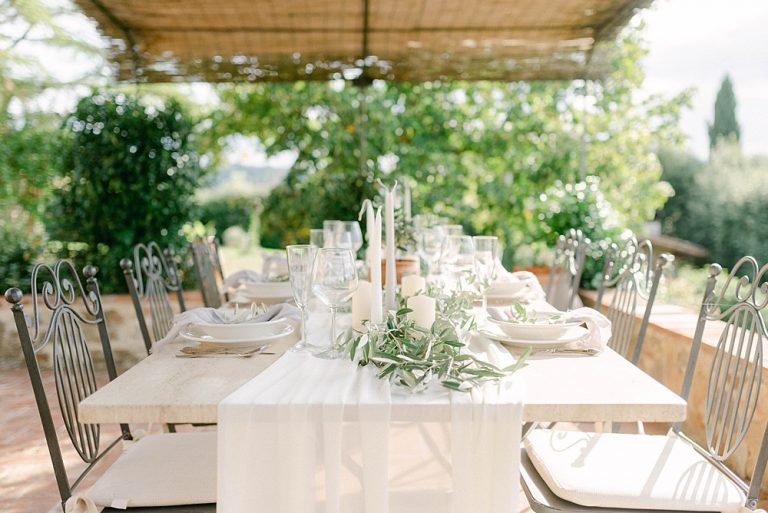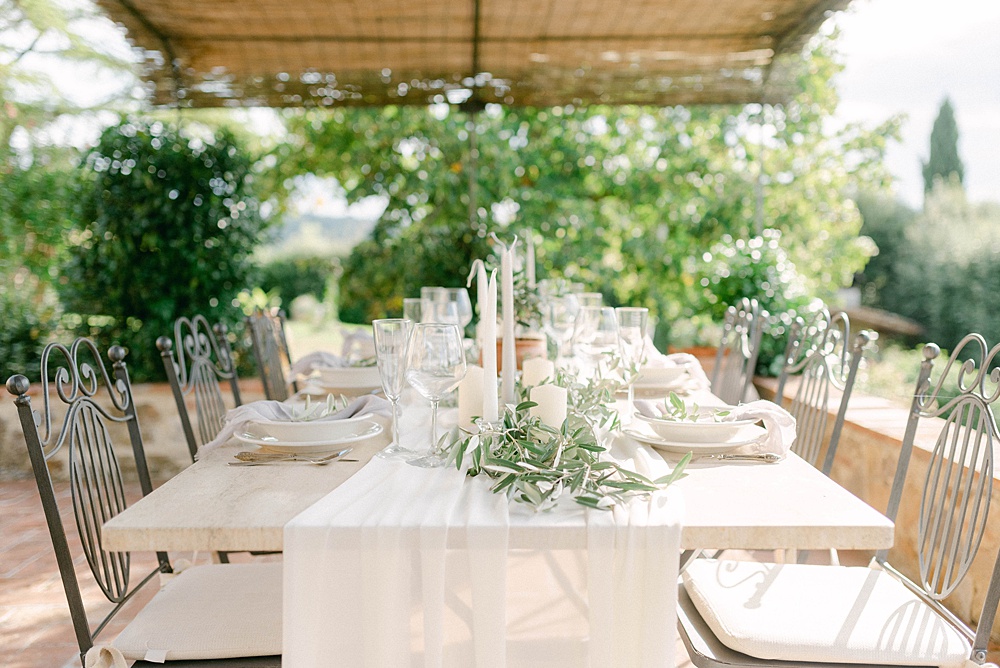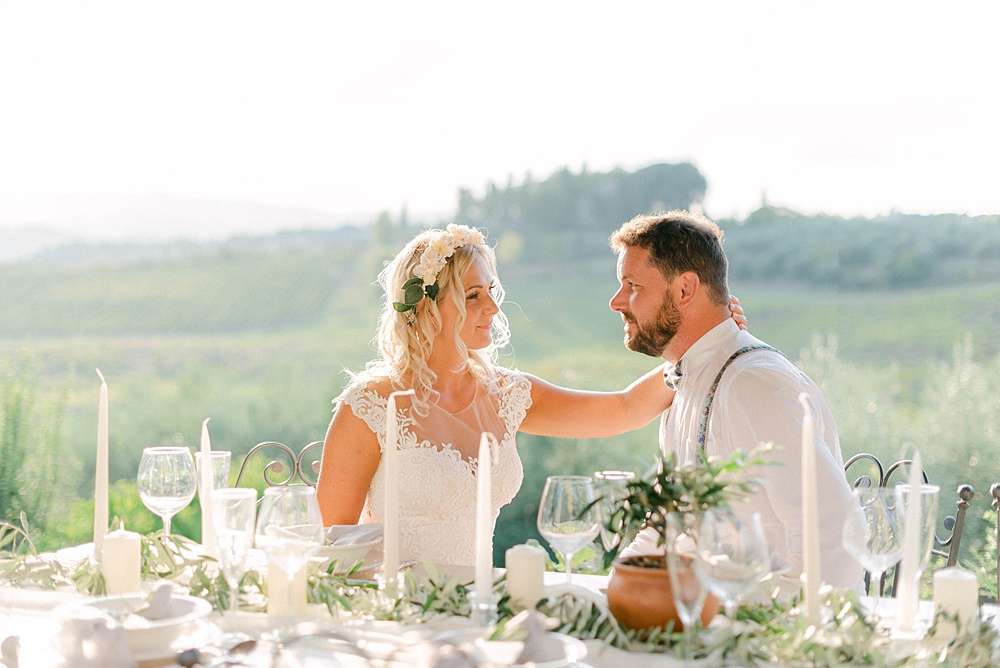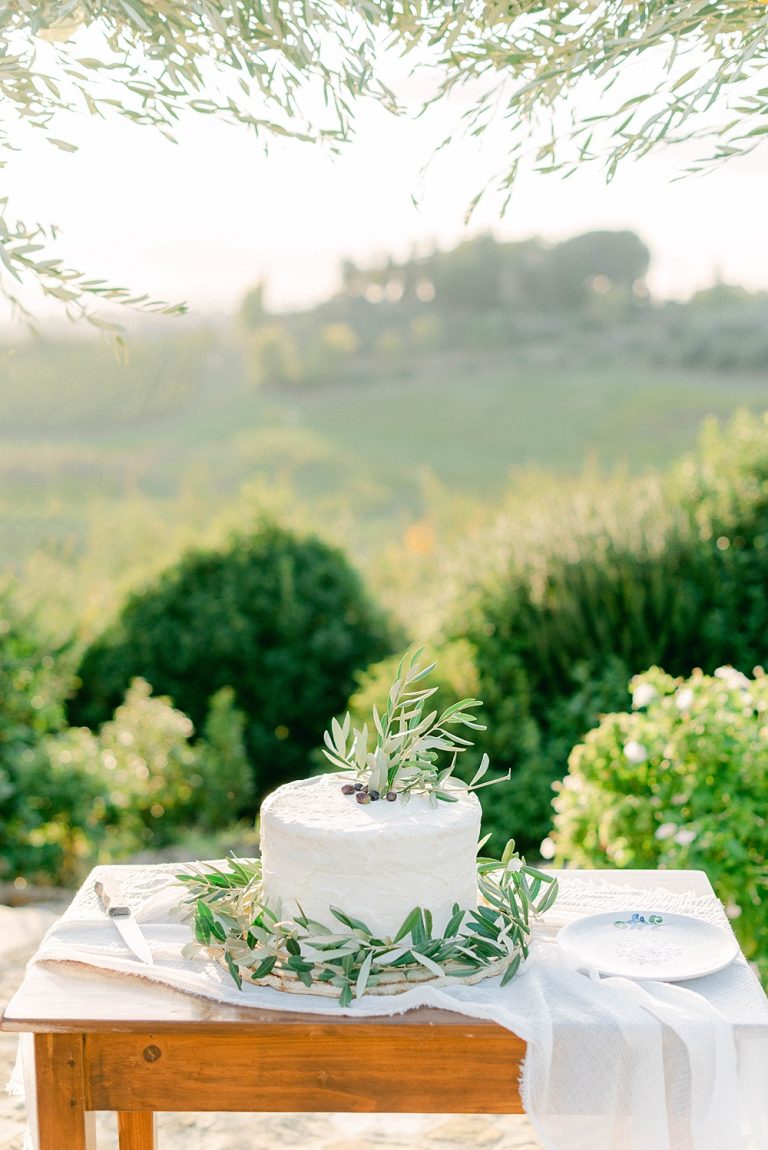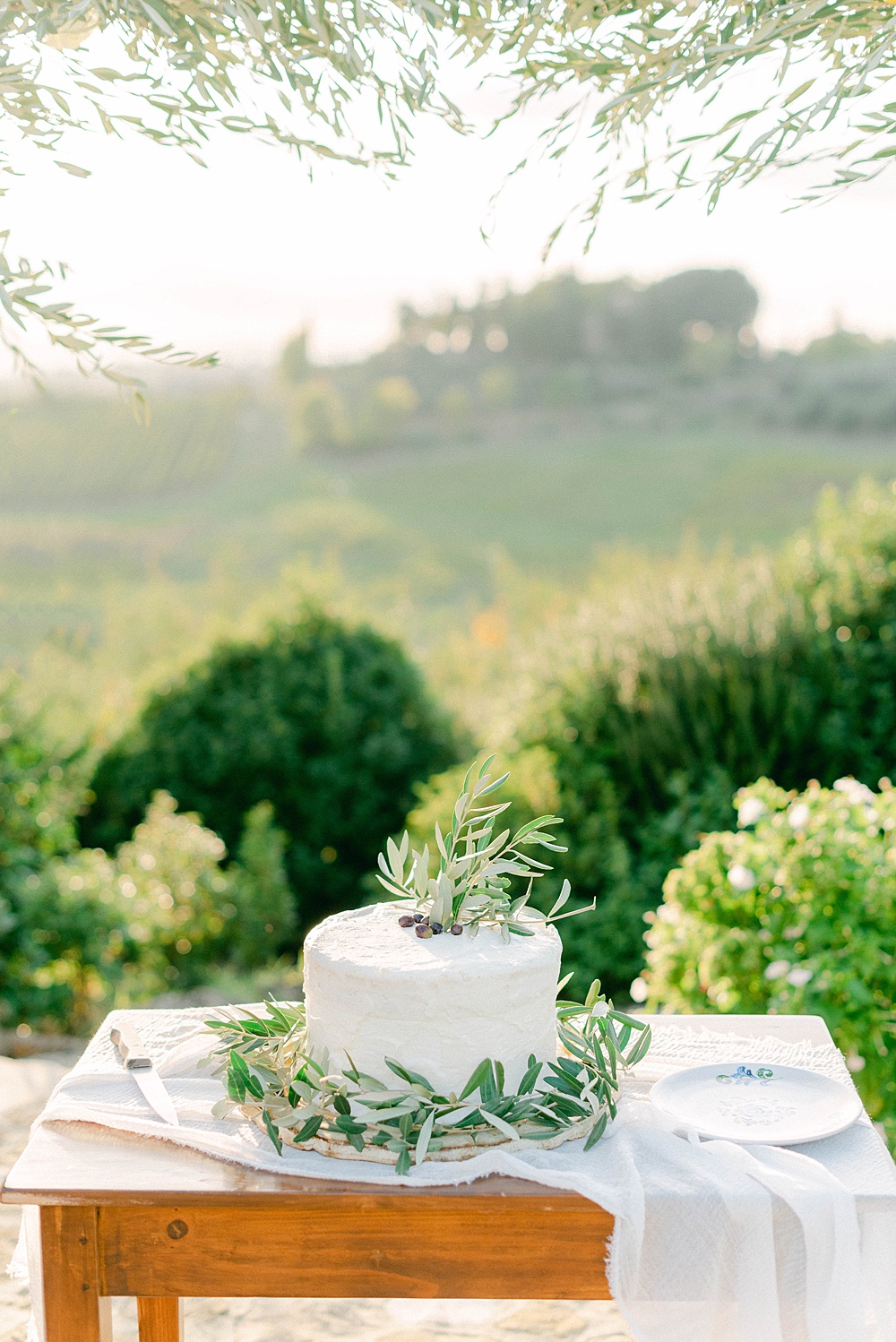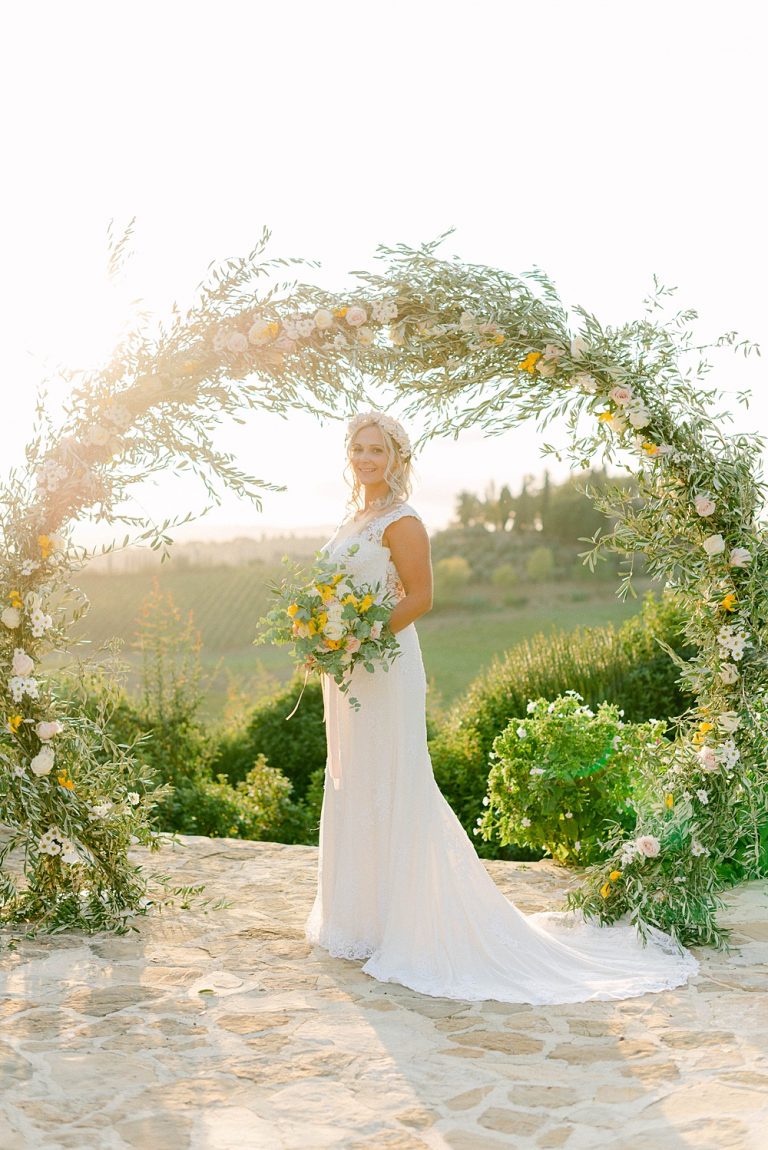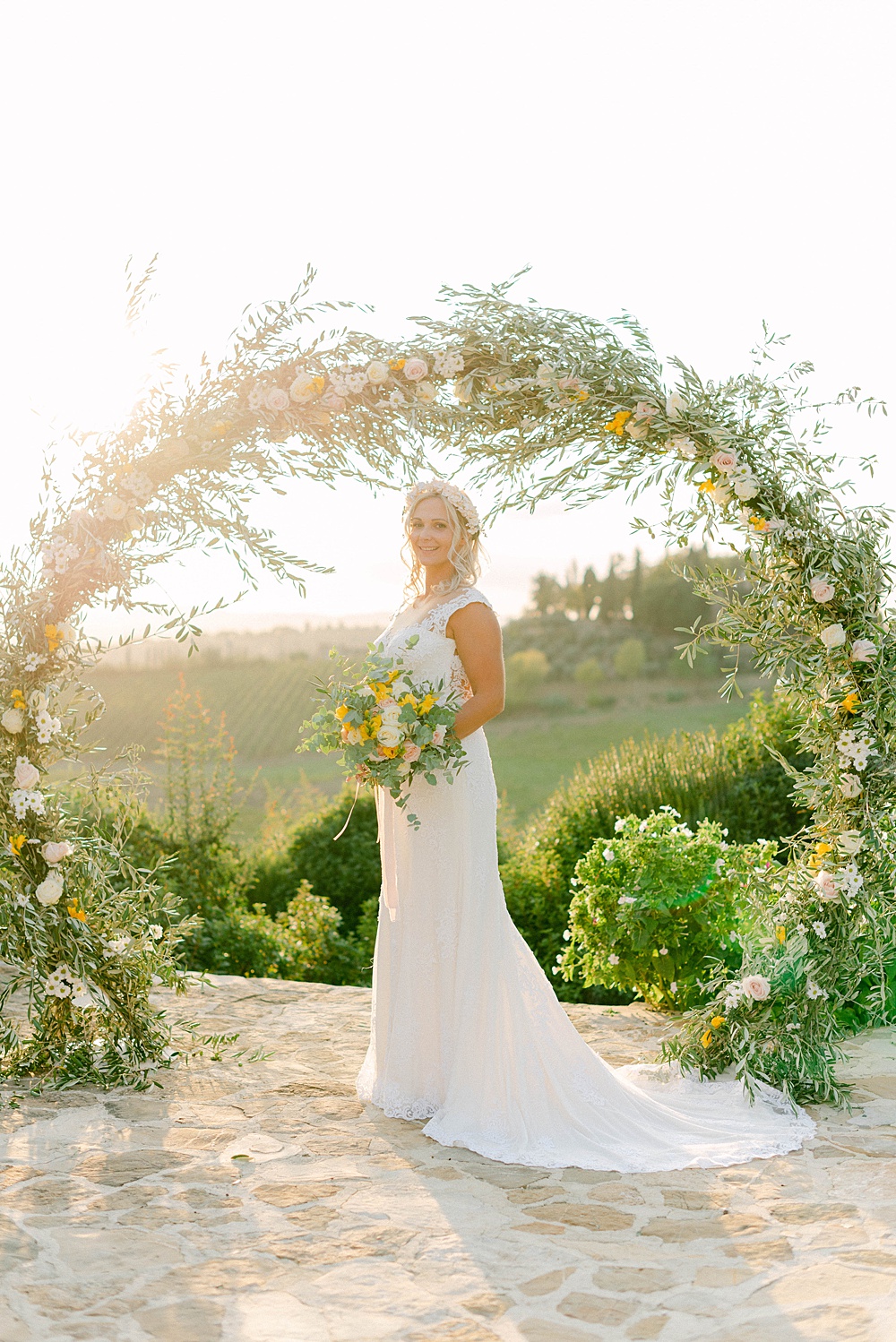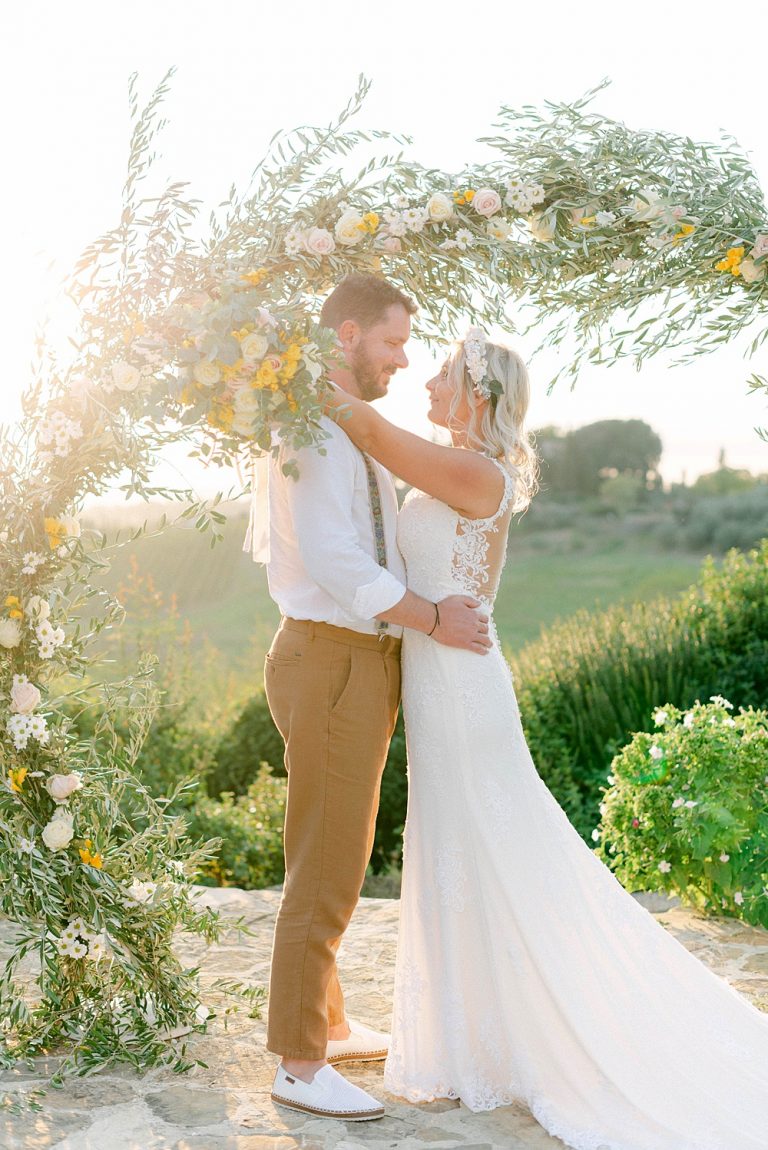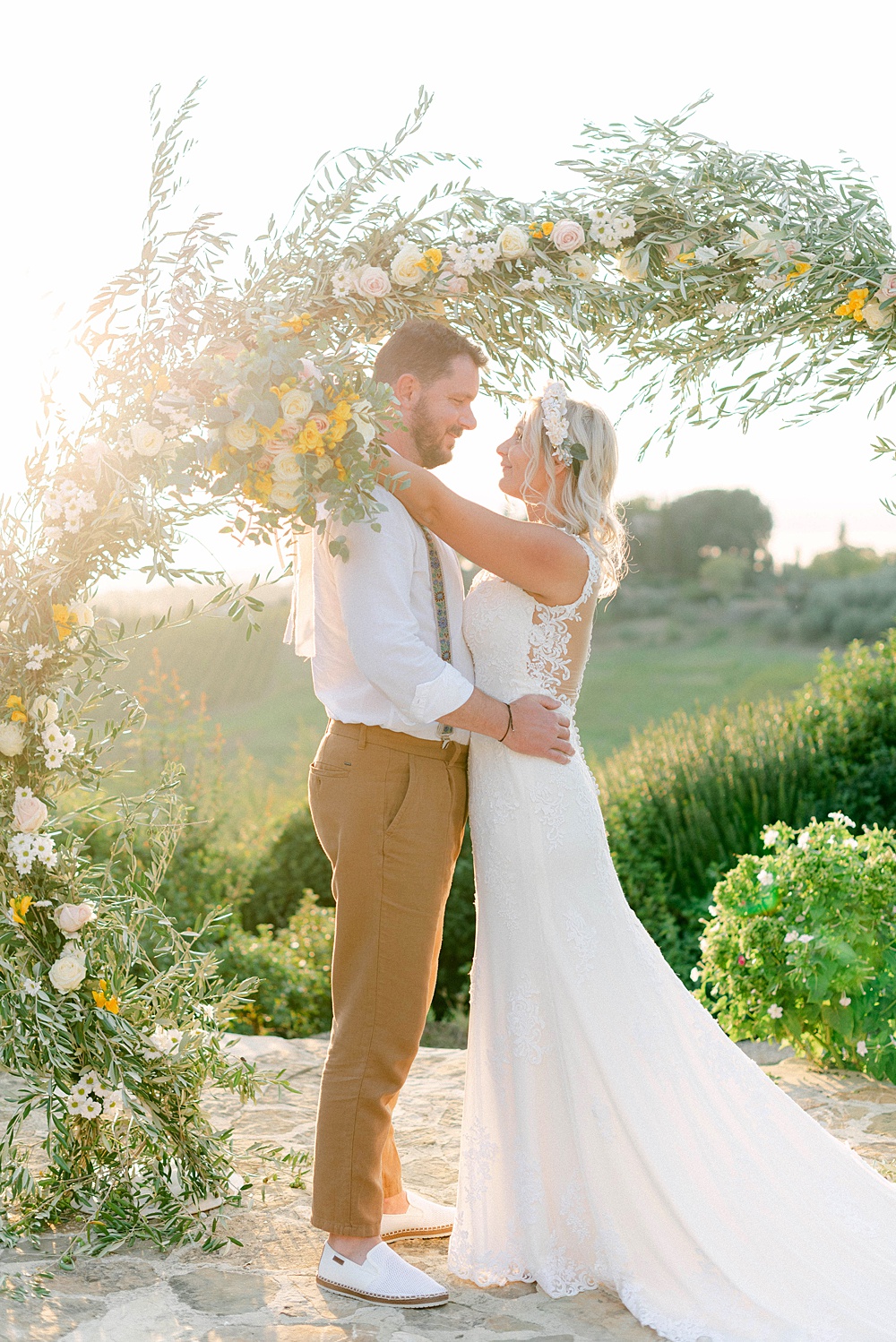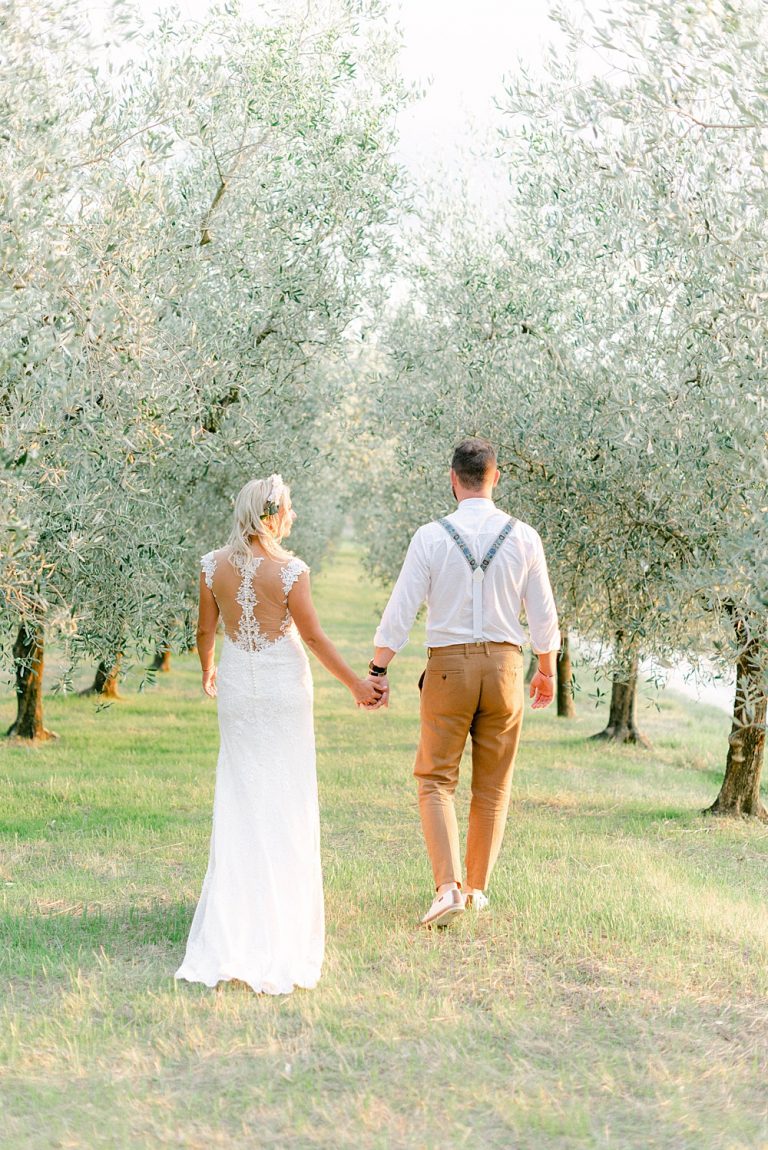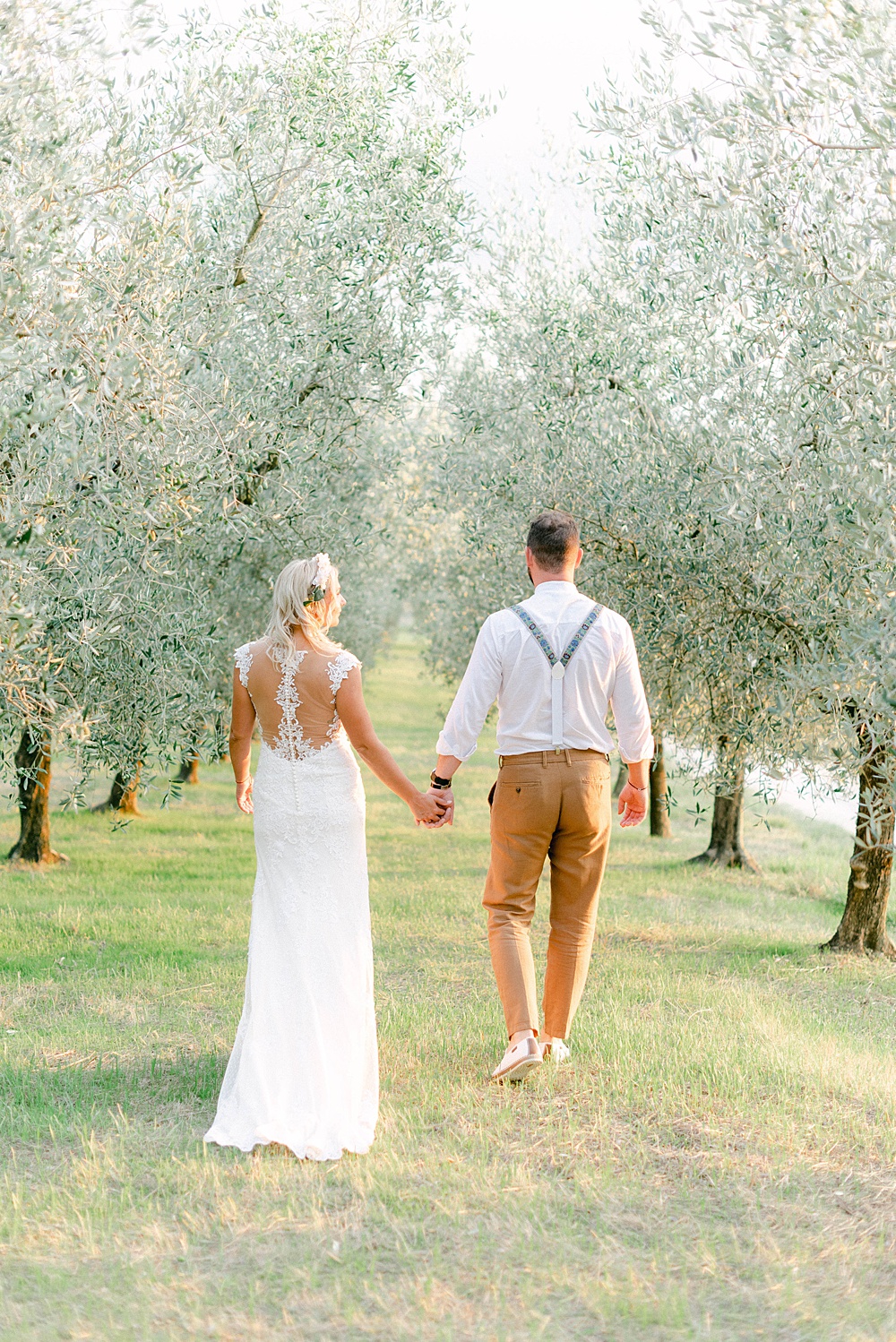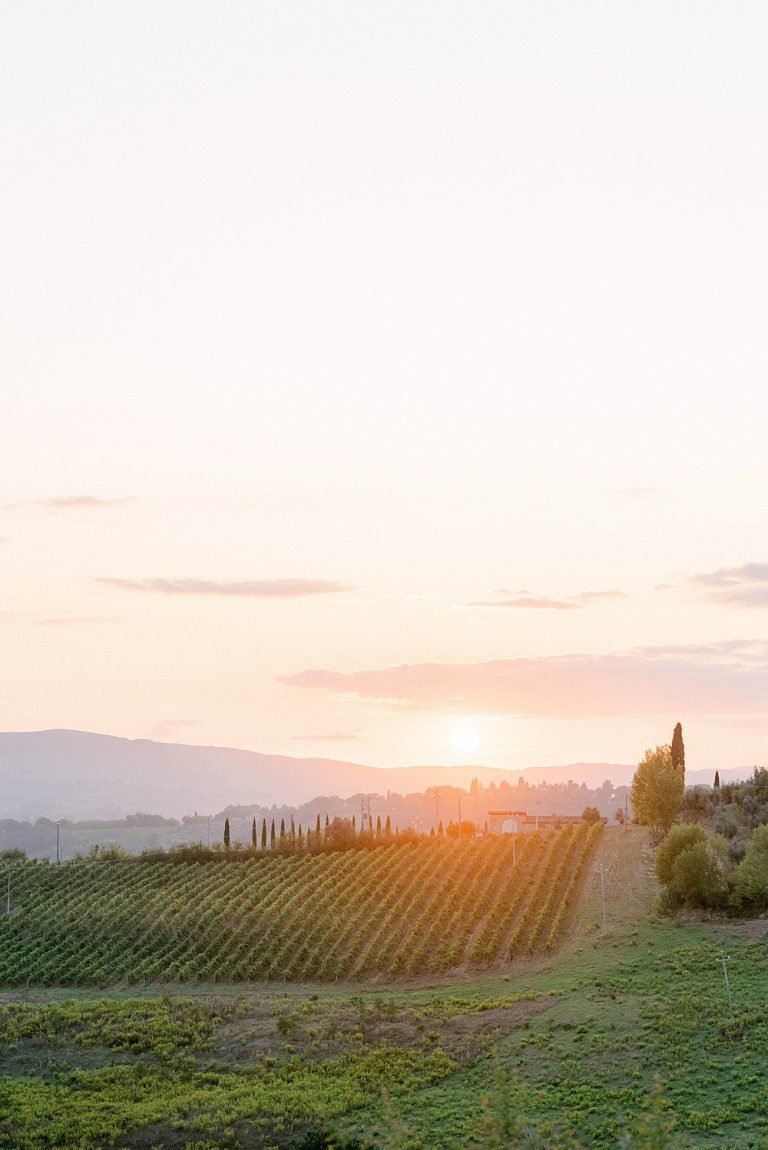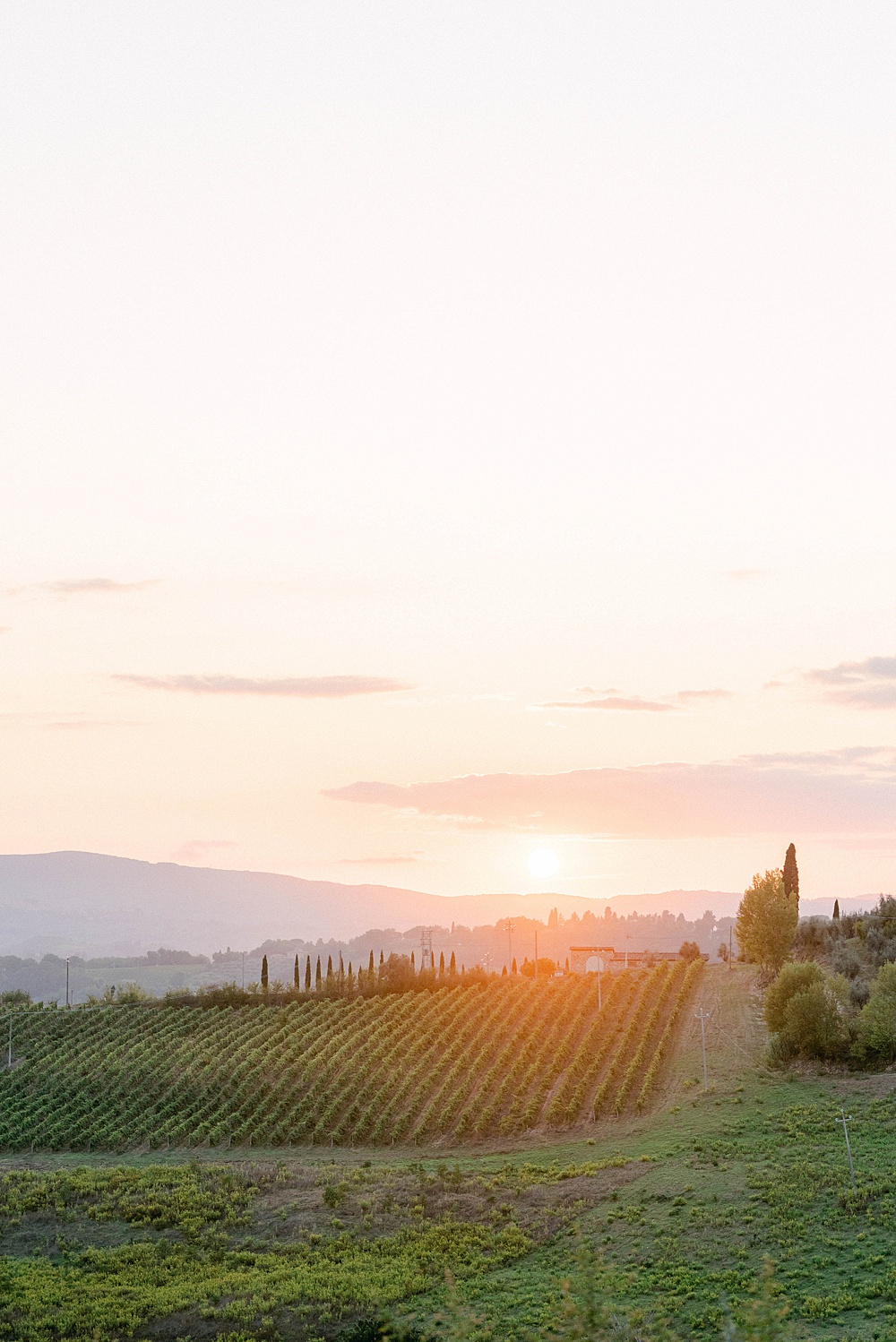 Q&A with the Bride and Groom
How did you meet?
On the city beach. I didn't know anyone there except my friend Petra. I arrived after an hour in the gym, without make-up :))) Only the two of us were supposed to meet. But she wanted to introduce me to her colleague.
Tell us a little a bit about your wedding vision
We both wanted a small wedding. Only in the circle of the immediate family. I always wanted to visit Tuscany. Combining these two events was the best idea.
Tell us about your attire choices.
I dreamed of simple wedding dresses that also fit into the environment. I didn't want a "princess" dress with a long veil .. For Tomas, we chose comfortable and simple clothes in which he felt comfortable.
What was the most important to the two of you while planning?
The most important thing for us was to enjoy a stress-free wedding day. One of the important things was the decoration of the flowers and the wedding menu. Monika(wedding agency) handled everything perfectly.
What were your favorite parts of the day?
Every moment was beautiful. Dressing up in wedding dress. Walking down the aisle to the pool and seeing my future husband and the whole family (parents, sister with family, our dog ..). Taking pictures of wedding moments. Lunch in a typical Tuscan restaurant. Slicing a wedding cake. It's all combined into small pieces that make our wedding day perfect.
Tell us about your wedding flowers.
The wedding bouquet was made of delicate yellow, pink and white flowers and eucalyptus. I still have a wedding bouquet – I dried it. The glory gate was beautiful. It can't be described in words.
Tell us about your wedding cake.
We wanted a simple wedding cake, it was decorated with an olive tree :).
Did you include any family heirlooms or special traditions?
According to tradition, wedding dresses include something new (as a symbol of a new beginning), something old (which refers to the preservation of family traditions), something borrowed (for good luck) and something blue (as a symbol of fidelity in marriage).
Do you have any advice for couples planning their weddings now?
If someone longs for an unconventional wedding and has their dreams, it must be realized. We had an idea that Monika helped us to realize. And we are very happy that we managed to have a wedding in Tuscany. We were not discouraged by the long journey or the current situation with the corona virus.
What was the best part of having a destination wedding and the biggest challenge?
We were originally supposed to have a wedding in May, but for the corona virus, we postponed it to September. Until the last day, we did not know if we would be able to travel. But the feeling when we came to Tuscany, stayed in the villas, the wedding day, was worth all those stresses and worries. We would definitely go for it again. :))
Vendors
Photography: Gabriela Jarkovska | Event Planning: MM Weddings | Floral: BIANCHI FIORI | Stationery: MARTINA LYONS | Wedding Cake: PASTICCERIA PELLEGRINI | Ribbon: Wisteria and Vine | Hair & Makeup: Renata Koci – Bride | Bridal Salon: svadobný salón el | Headpiece: Handmade