Hair comes the bride! I know, I know…worst joke ever told. But this gallery of beach wedding hairstyles has me so excited – I have GOT to share! Since the year is coming to a close, we've decided to take a look back at some of the most beautiful hairstyles from real destination weddings we've featured right here on DWD. We've featured tons of brides with all kinds of hair lengths and textures, who've done everything from a super simple loose, sultry wave… to intricately braided updos with flowers added in. And they're all gorgeous, as you'll see, it's just up to you to decide which type of hairstyle best suits YOUR personal style, and hair type.
If you're still unsure after browsing these photos, play around with your hair and try a few on for size! And if you're doing a site visit to your destination, make sure you have a hair trial while you're there. This will give you a better idea of which hairstyle looks best on you. And don't forget to consider which beach wedding hairstyles would best complement your dress and jewelry! Long flowing hair that goes down your back can do a disservice to a gorgeous backless dress, so maybe consider an updo, or sweep those curls to the side in a loose boho braid. Also, if you plan to wear big, gorgeous, statement earrings, you'll want to consider a hairstyle that gives them an opportunity to shine. Some brides even go as far as to match their flower crown to their bouquet and decor, or to braid jewels and little decorative items into their beach wedding hairstyles!
And hey, friendly reminder to all my fellow curly-haired ladies out there: you might know how to manage the frizz in your hometown's climate, but if you're headed somewhere tropical (aka HUMID) then you may want to take that into consideration if you're worried about a frizz attack. An updo + 7 bottles (ok, maybe only 4) of hairspray may be the ticket. Please enjoy these photos of beach wedding hairstyles and I hope you find some great inspiration for YOUR beach wedding hairstyle of choice.
23 Photos of Beach Wedding Hairstyles Worn by Real Brides
Save this to Pinterest for Later

Featured:

New Orleans Destination Weddings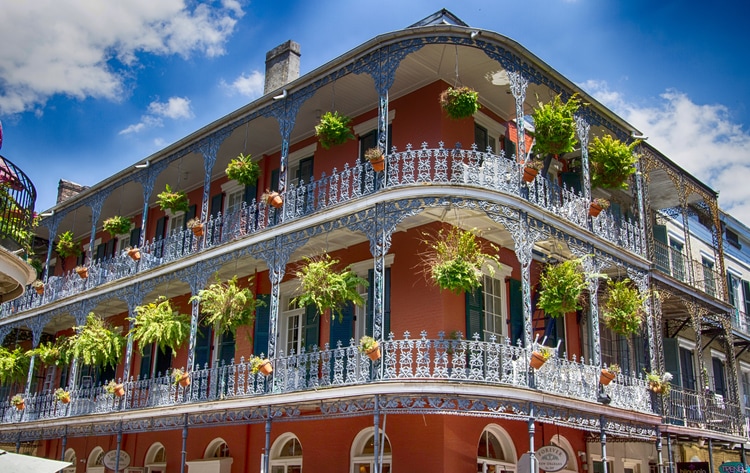 Here at Destination Wedding Details, we've seen it all: weddings at the beach, in the mountains, in the desert, and in pretty much every country. ALL beautiful, mind you… but through our years of observing what exactly makes for a GREAT wedding, we've surmised this: it must be FUN for you and your guests. So, ask yourself this: what city is more fun than New Orleans? Read our full post to discover when, where and how to get married in NOLA.
Featured:

Destination Wedding Invitations in a Bottle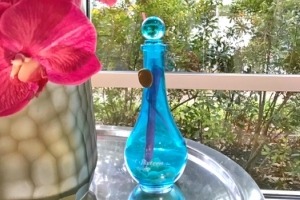 How do you tell your guests they're about to embark on the most magical trip of their lives? With the most unique beach wedding invitations, of course! We got these stunning "Invitations in a Bottle" sent to us in the mail and were blown away! This is probably the most fun way to set the tone and make an impression when you announce your destination wedding.