When a couple gets married on a breathtaking beach, on Valentine's Day – you can expect some pretty sweet and meaningful details. When I first looked (okay, gawked) at the photos of Jessica & Shaun's destination wedding in the Virgin Islands, I was mesmerized. From the short and sassy wedding dress to a stunning brooch bouquet that instantly captured my full attention. But when the bride told me the story behind that bouquet, it took on a whole new level of amazing. She said: "My mom was my maid of honor and she made my brooch bouquet. Some of the unique aspects of the bouquet include: my grandpa's wedding cuffs, my great grandma's wind up watch set at 5:00 (the time we were married), brooches from family members, and my great-grandma and grandpa's wedding pins."
Seriously the sweetest thing ever. Big hugs to Gloria Avina Photography for sharing such a beautiful wedding album.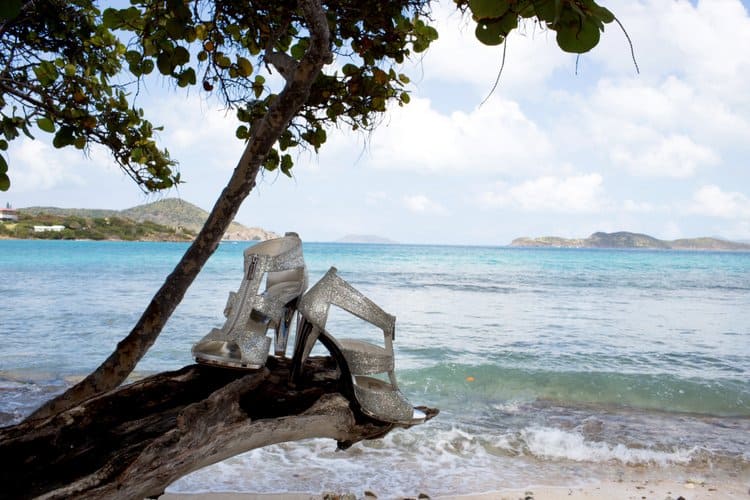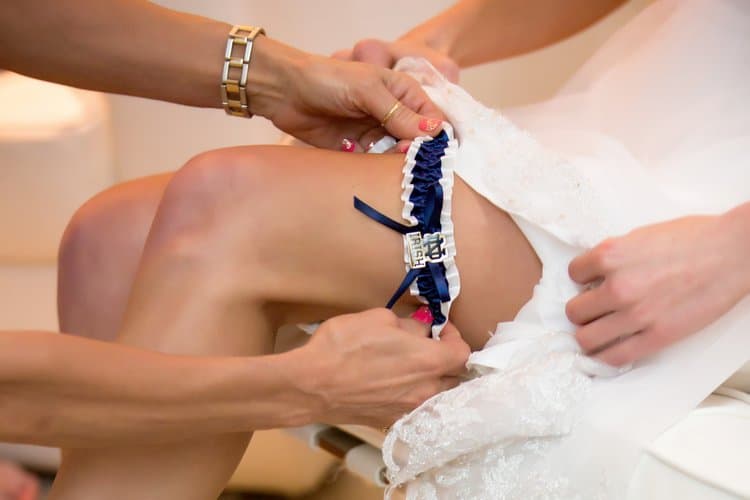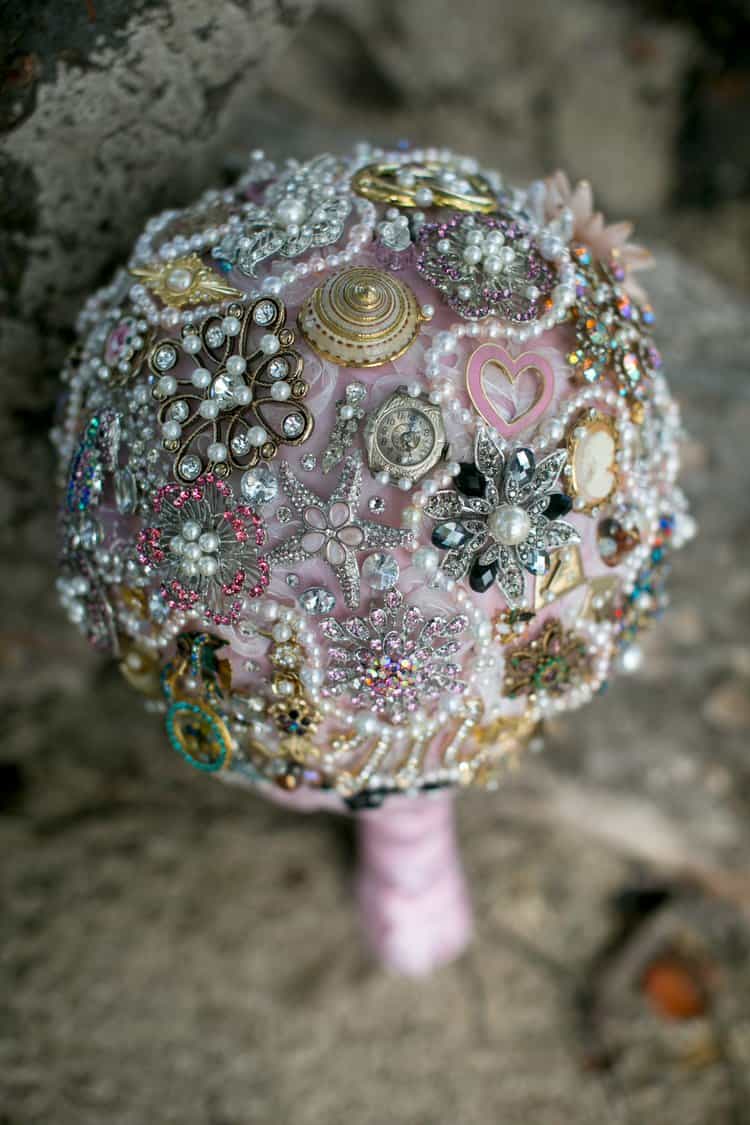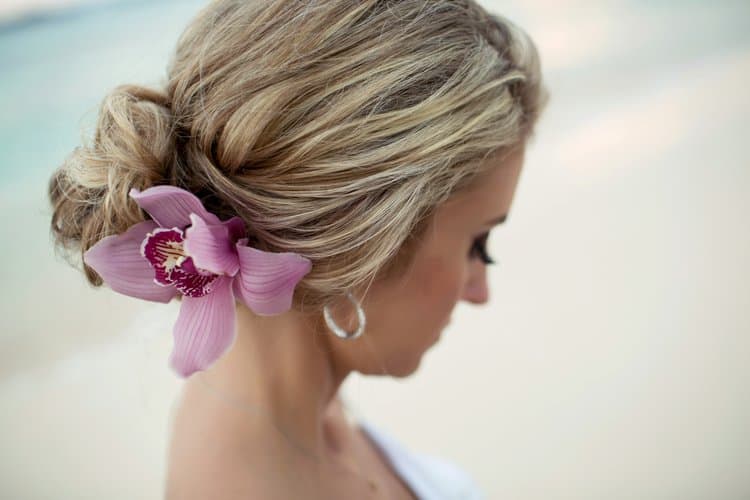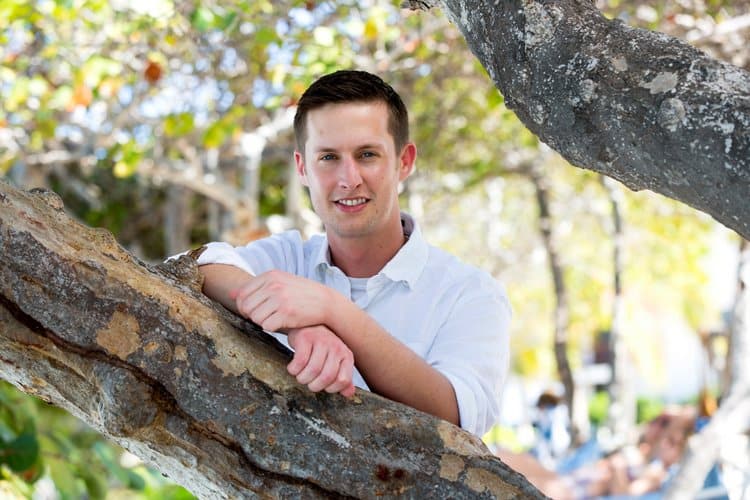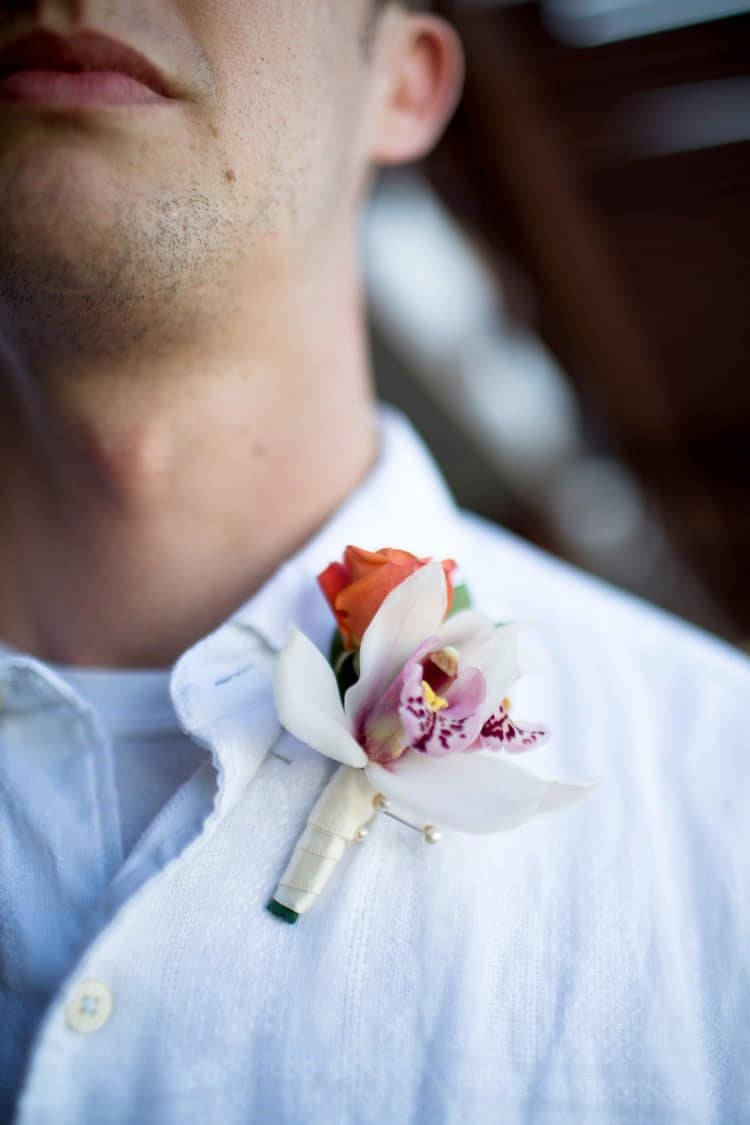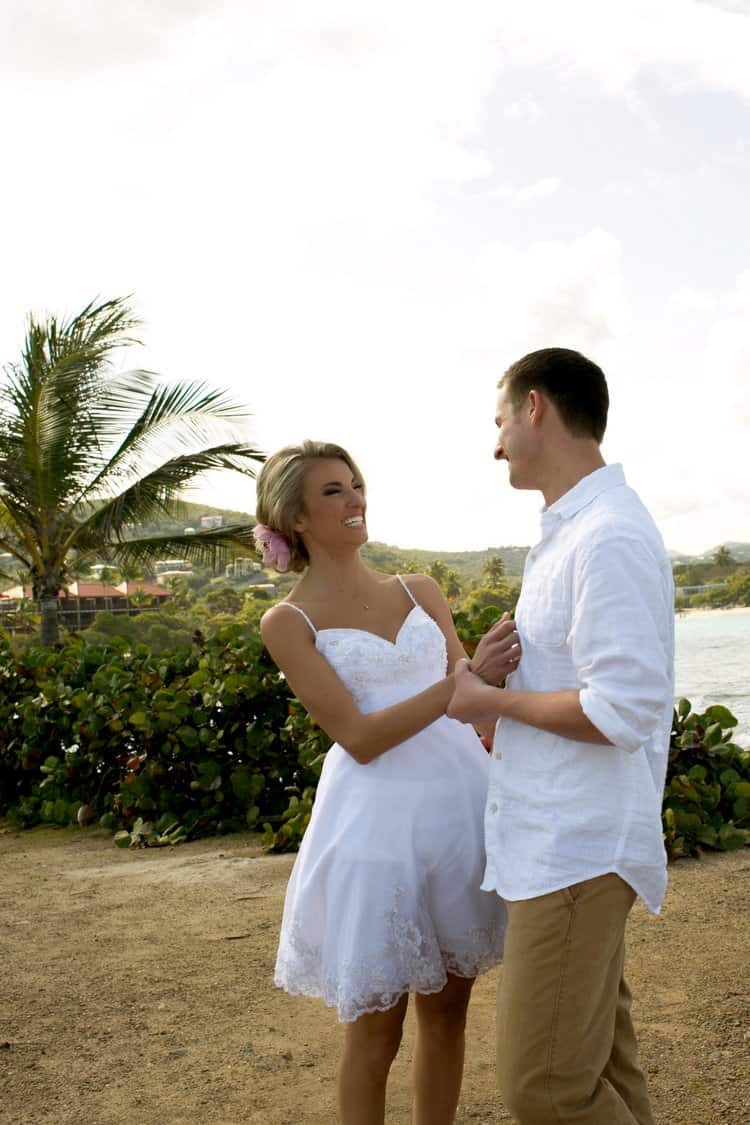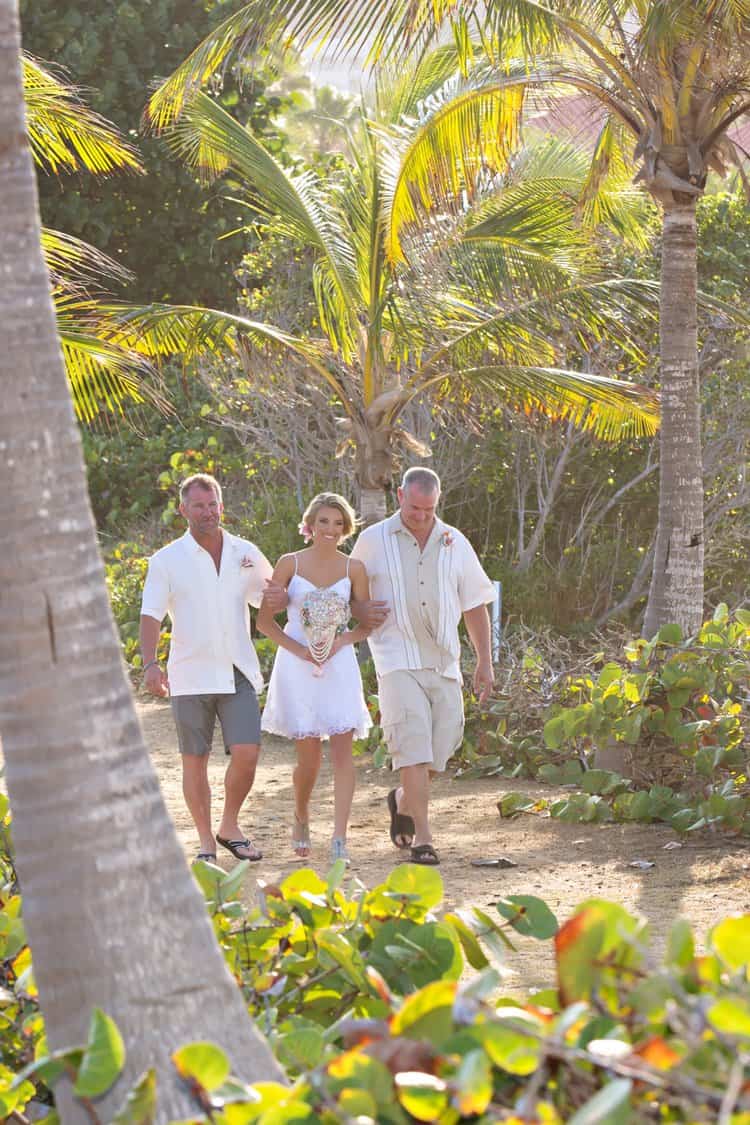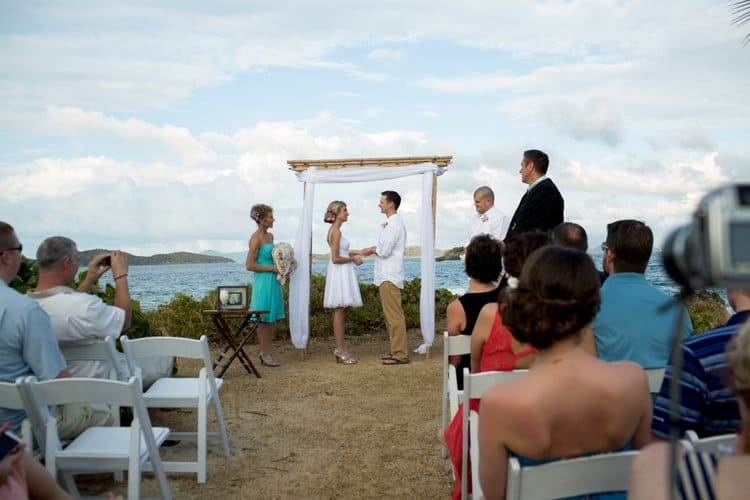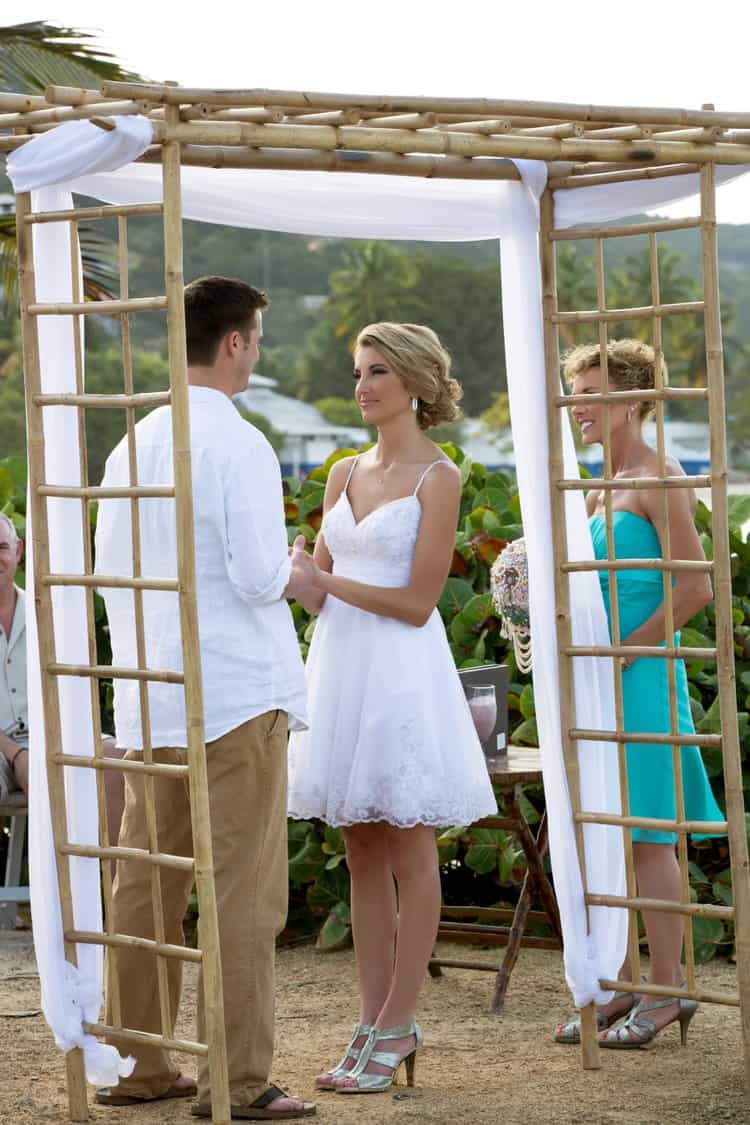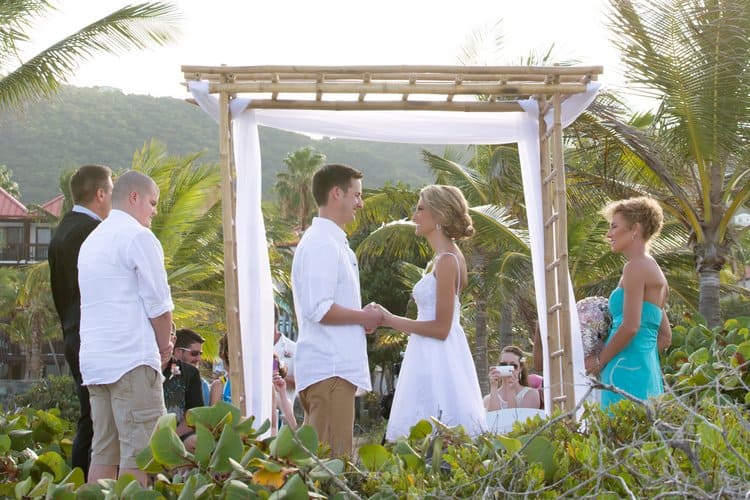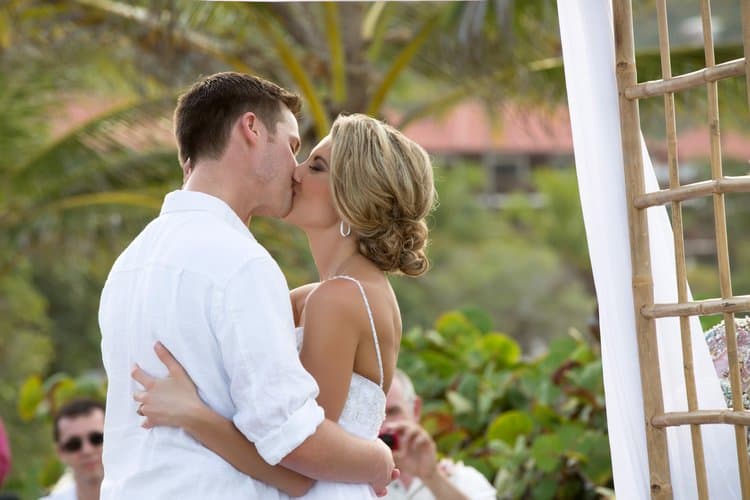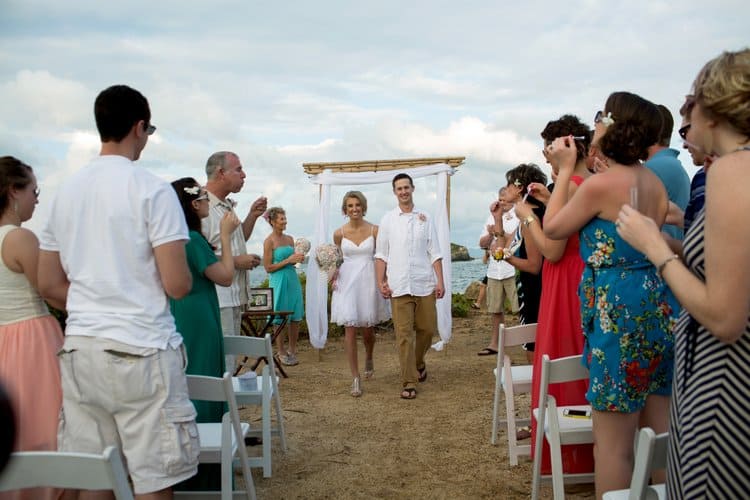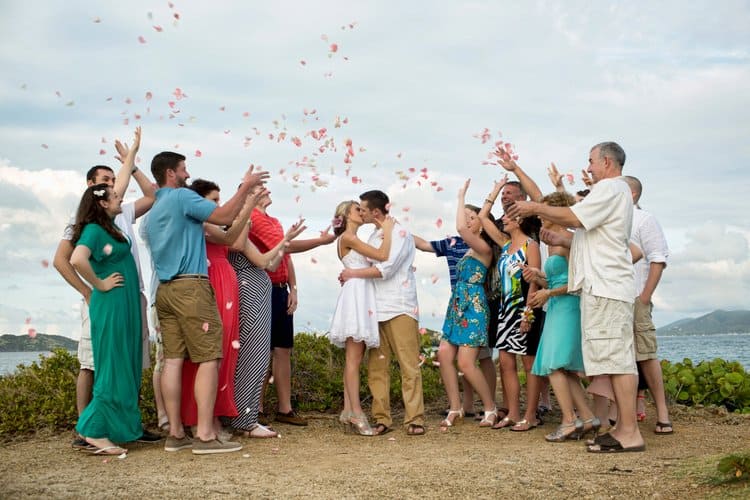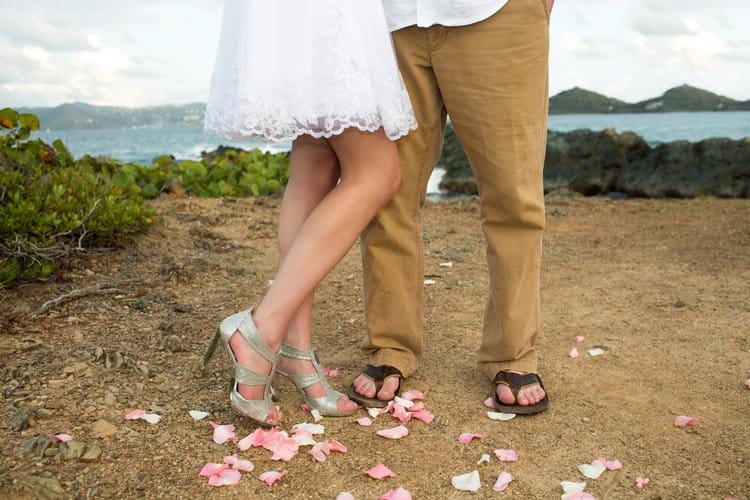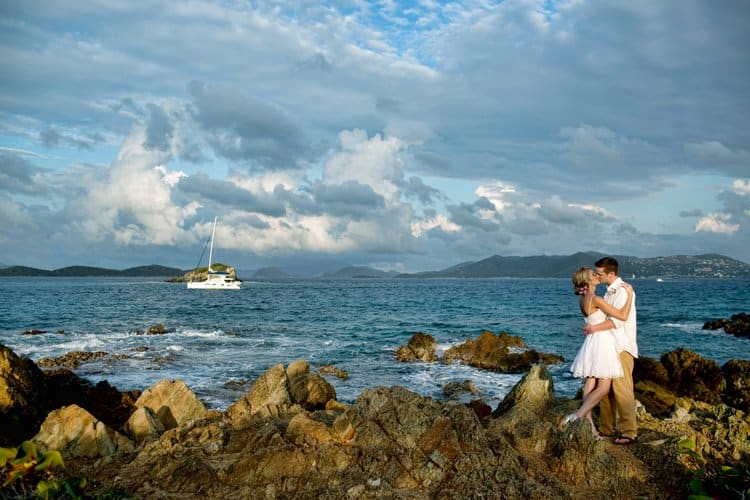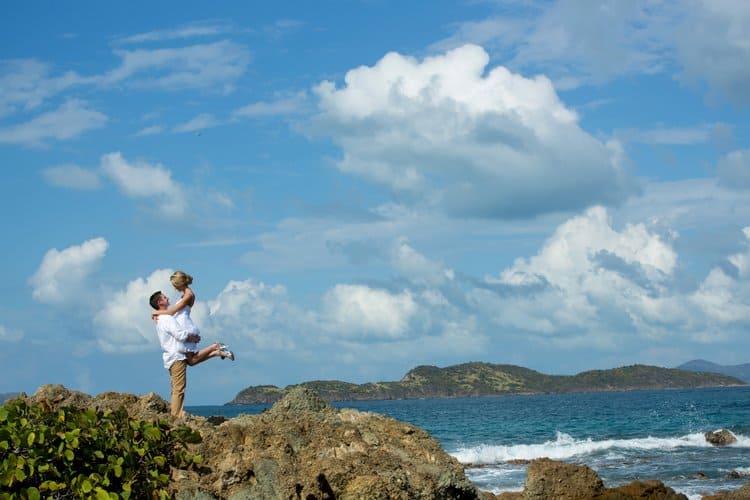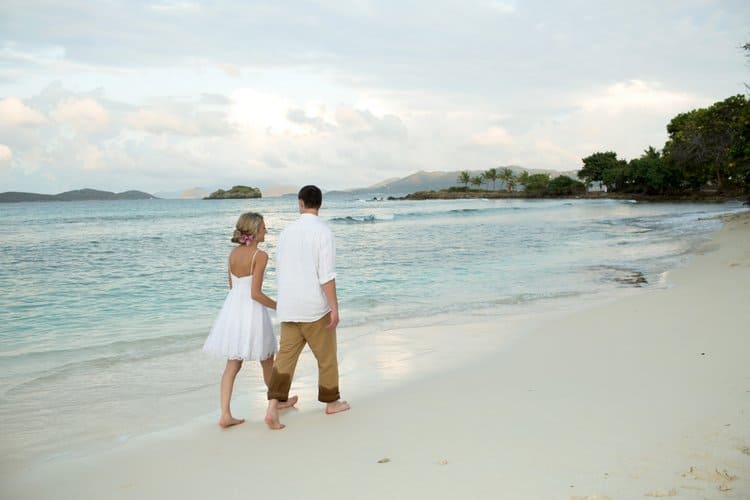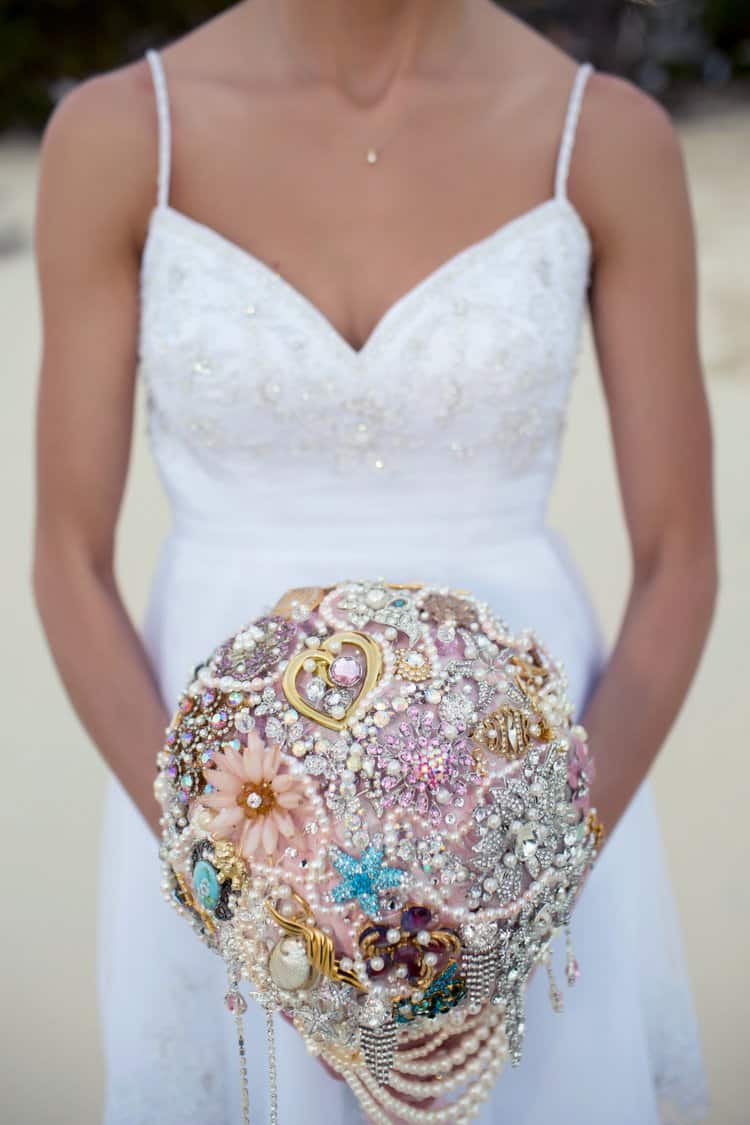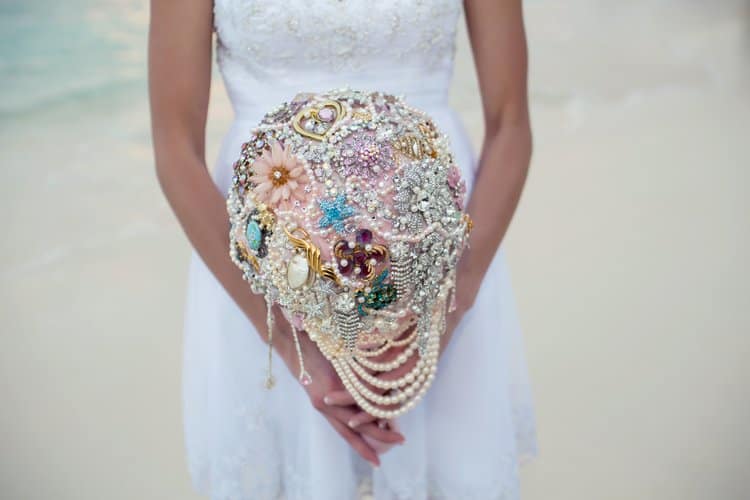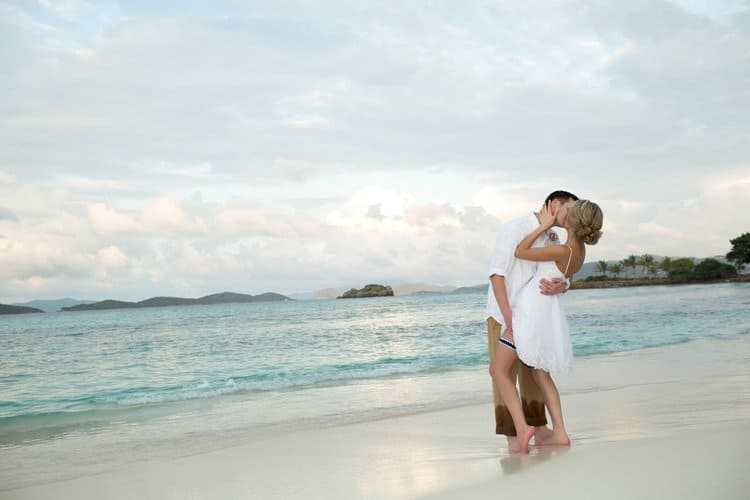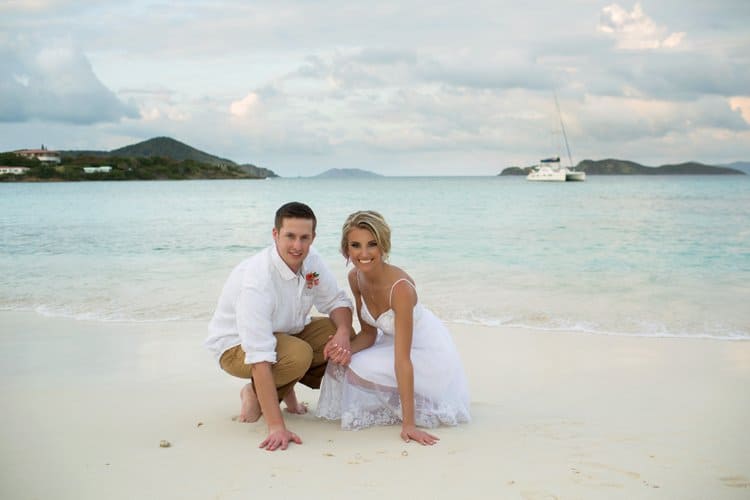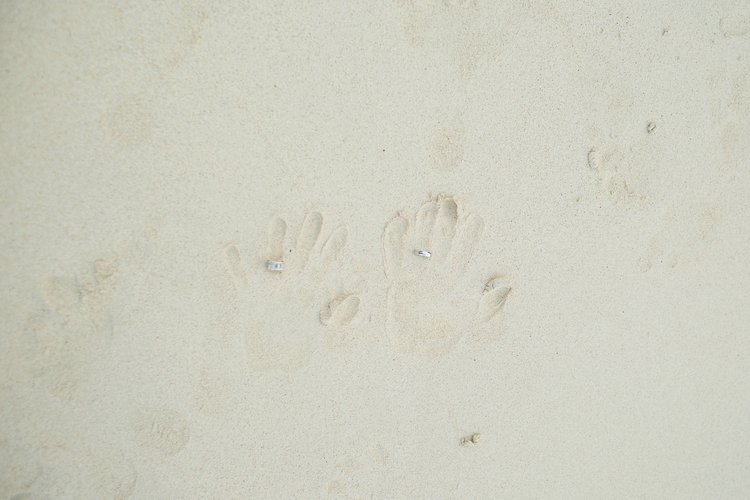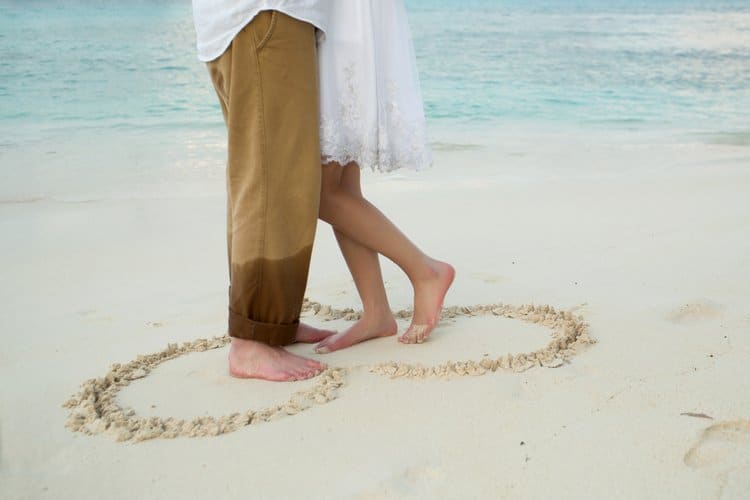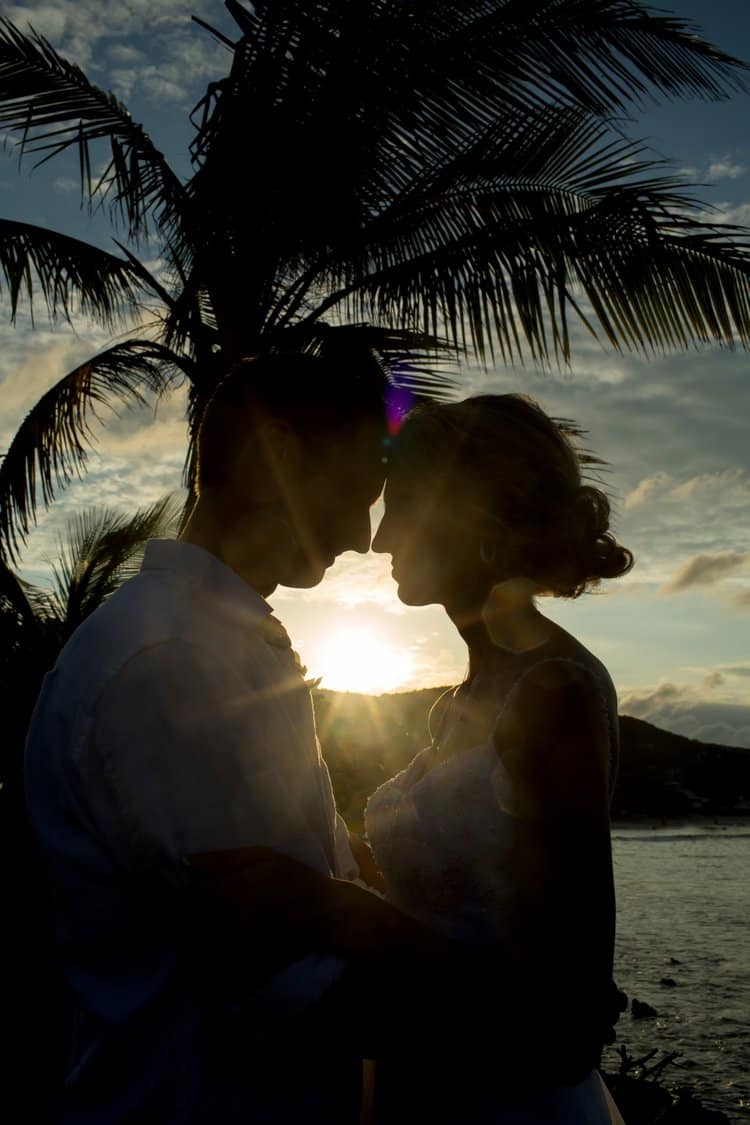 Real Destination Wedding Advice from the Bride
Why did you choose to have a destination wedding in the Virgin Islands and more specifically St. Thomas?
I wanted to get married in a tropical paradise location. St. Thomas was a top contender, not only because of its beautiful scenery, but because our guests would not need passports, the primary language is English, and they use the US dollar for currency.
Was there any tradition that you skipped for your destination wedding or a tradition that you put a "destination wedding" spin on?
My husband and I had a unity sand ceremony- however, instead of just him and I participating, we invited each of our guest to also participate in pouring sand. We have this sand in a picture frame in our living room and it's a great reminder of all of our loves ones who joined us on our day.
Was there something particularly unique that you incorporated into your destination wedding?
After the wedding, we had a post-wedding party at my parent's villa where we had a food truck cater the meal. This was a fun way to have local cuisine while still being very economical.
What was the biggest challenge you faced when planning your destination wedding?
I had to make all my wedding decisions by looking at pictures since I did not have the luxury of seeing and talking with anyone in person. Arranging travel information for guests was also challenging.
What is your advice to couples planning a destination wedding?
Get a wedding planner. Most will let you customize your packages but they are a great resource to have when you need advice and recommendations for vendors.
What was your favorite part of having a destination wedding?
The best part of the destination wedding was being able to share the incredible experience with our families.
Vendors
Photographer: Gloria Avina
Wedding Planner: Janell Scott
Venue: Pretty Klip Point at Sapphire Beach