When you look at wedding photos all day like I do, you might think that all of the gowns start to run together. I mean, how many ways can you really do a white dress, right?
Wrong.
And Justin Alexander's 2018 Fall collection is proof that there are designers who still have some tricks up their sleeves! These destination wedding gowns are what I live for!
By mixing design styles and flirting with the boundaries between classic and contemporary, Justin Alexander has earned his place as one of the kings of destination wedding gowns. Whether you're a bride in search of timeless elegance or an unforgettable statement, this collection has something for you. The juxtaposition of sporty necklines with ultra-feminine lace and voluminous satin skirts is an absolute treat! By sculpting stunning silhouettes from immaculate, crisp satin, these designers prove they know how to make a girl (and her groom) swoon!
The gowns were photographed against the backdrop of tranquil Santorini waters that disappear into the horizon. And that makes it clear that the quiet chicness of these gowns can stand up to even the most spotlight-stealing beaches or mountain landscapes of your wedding destination!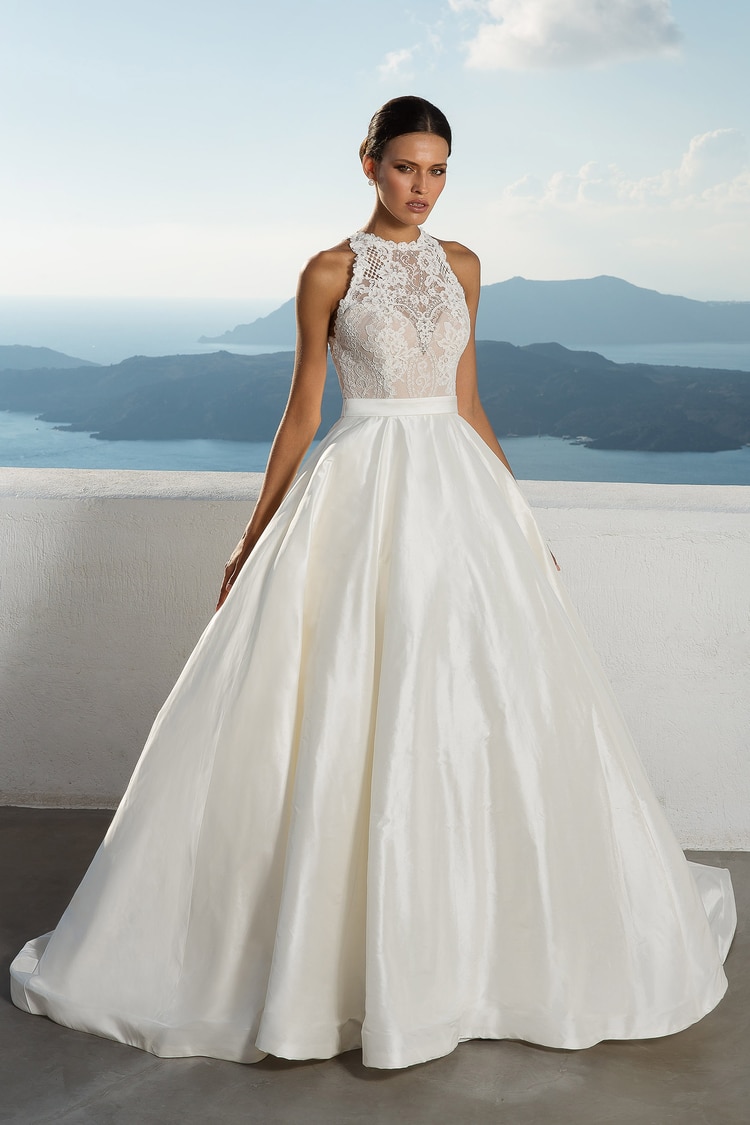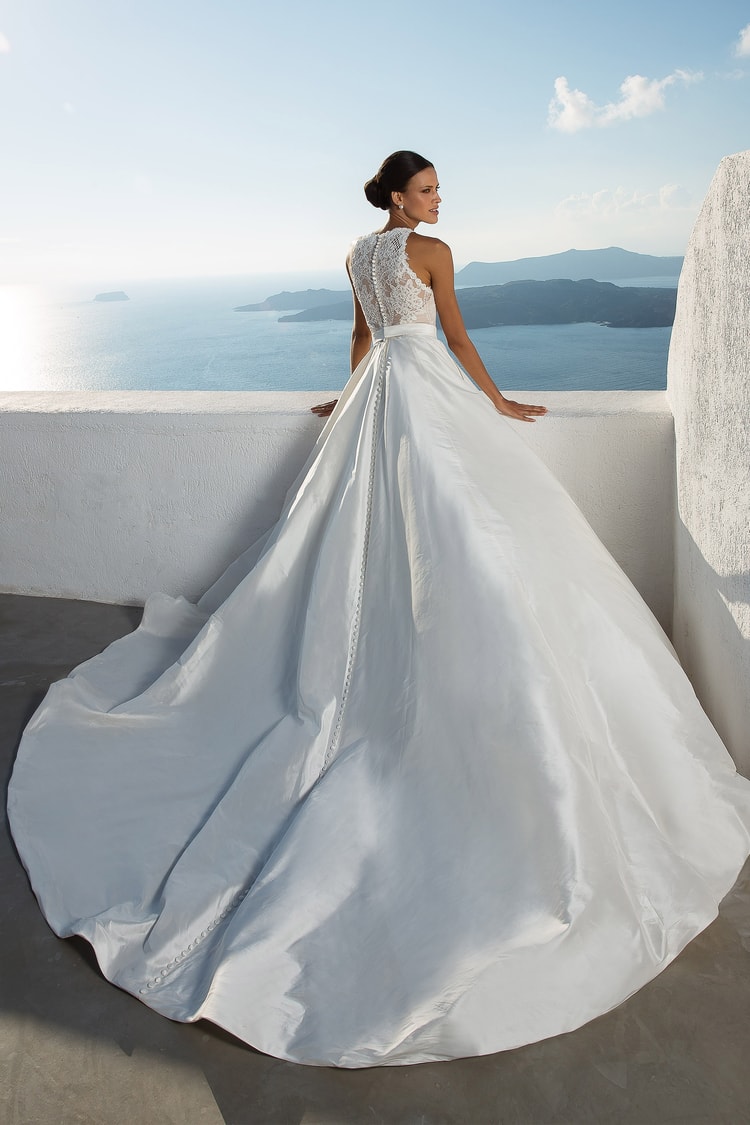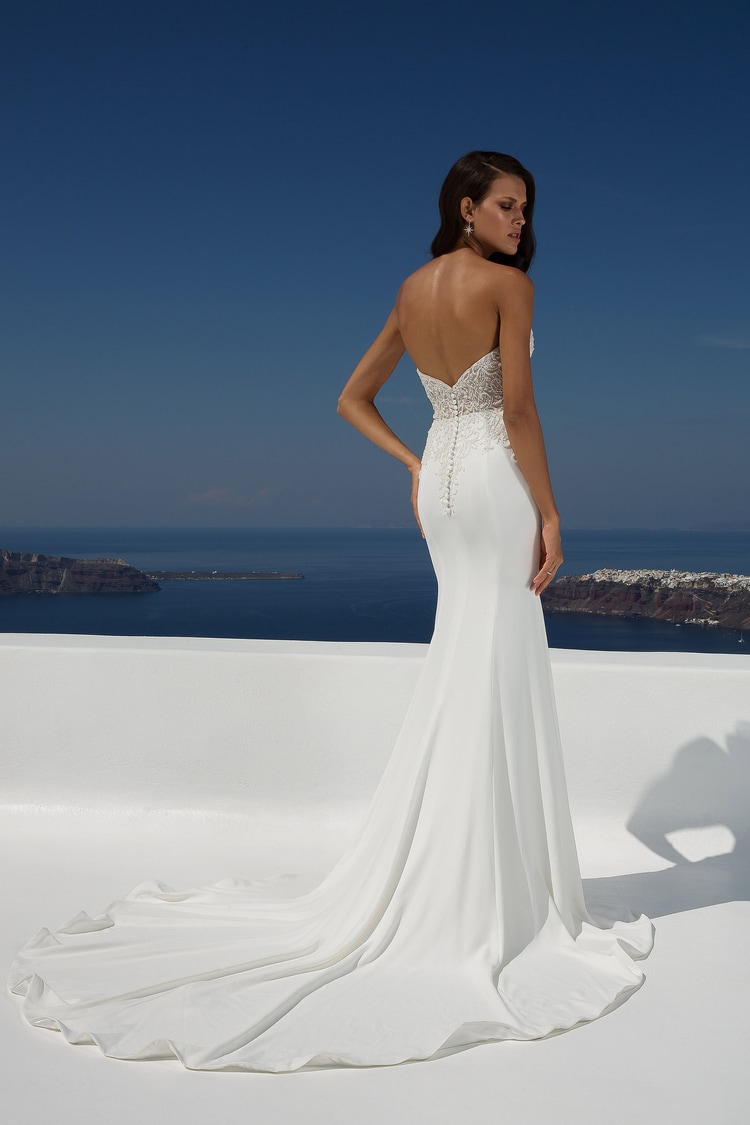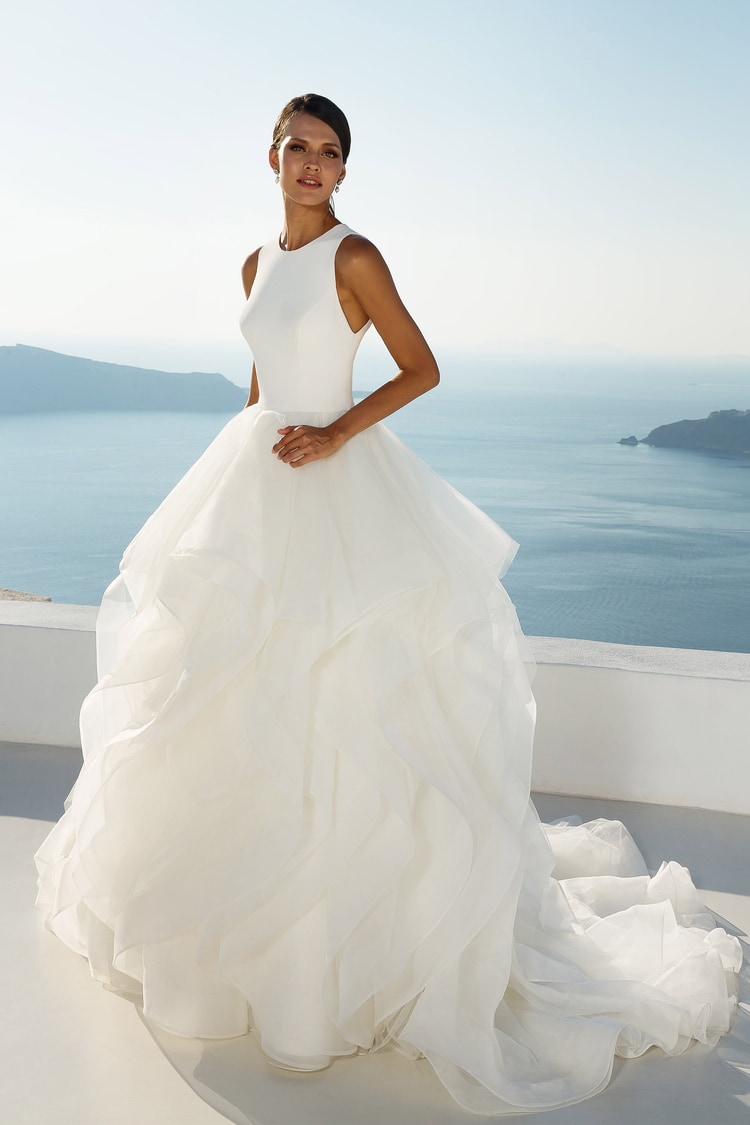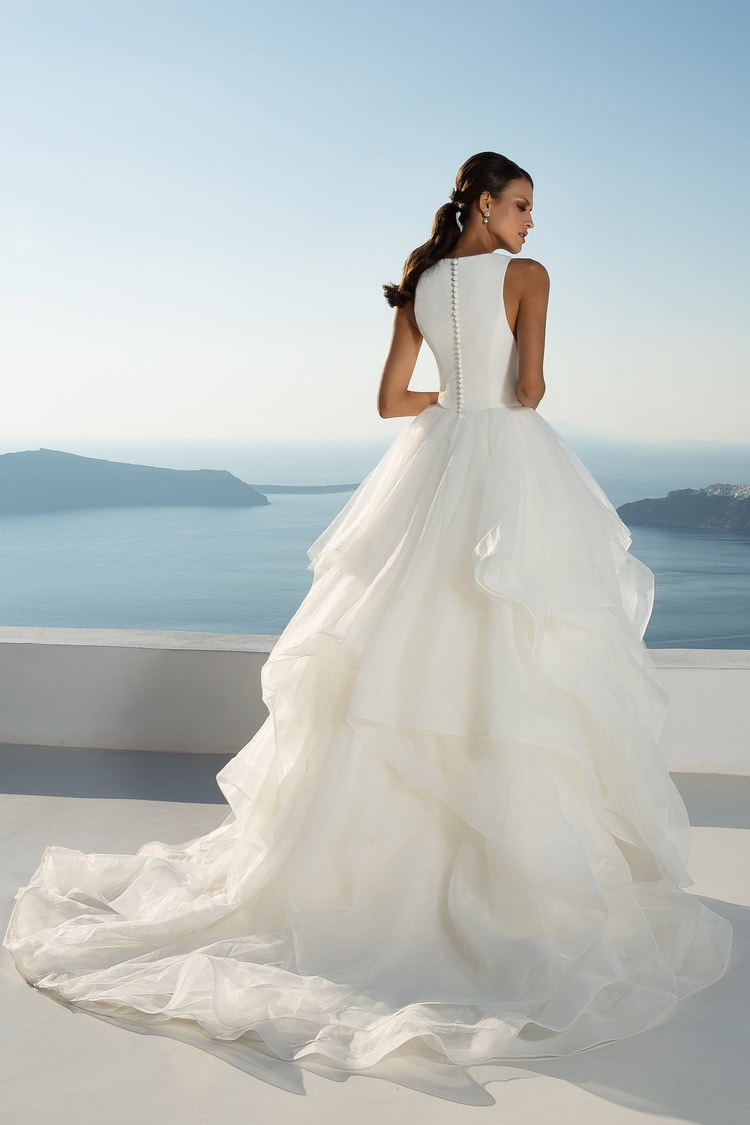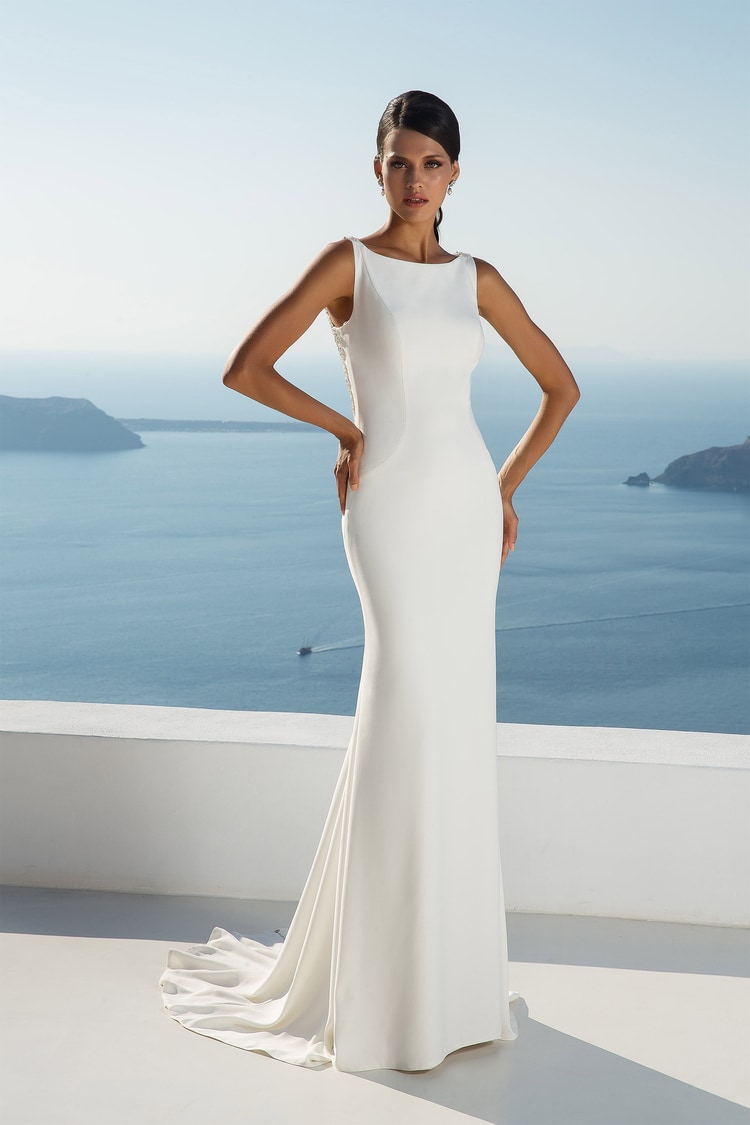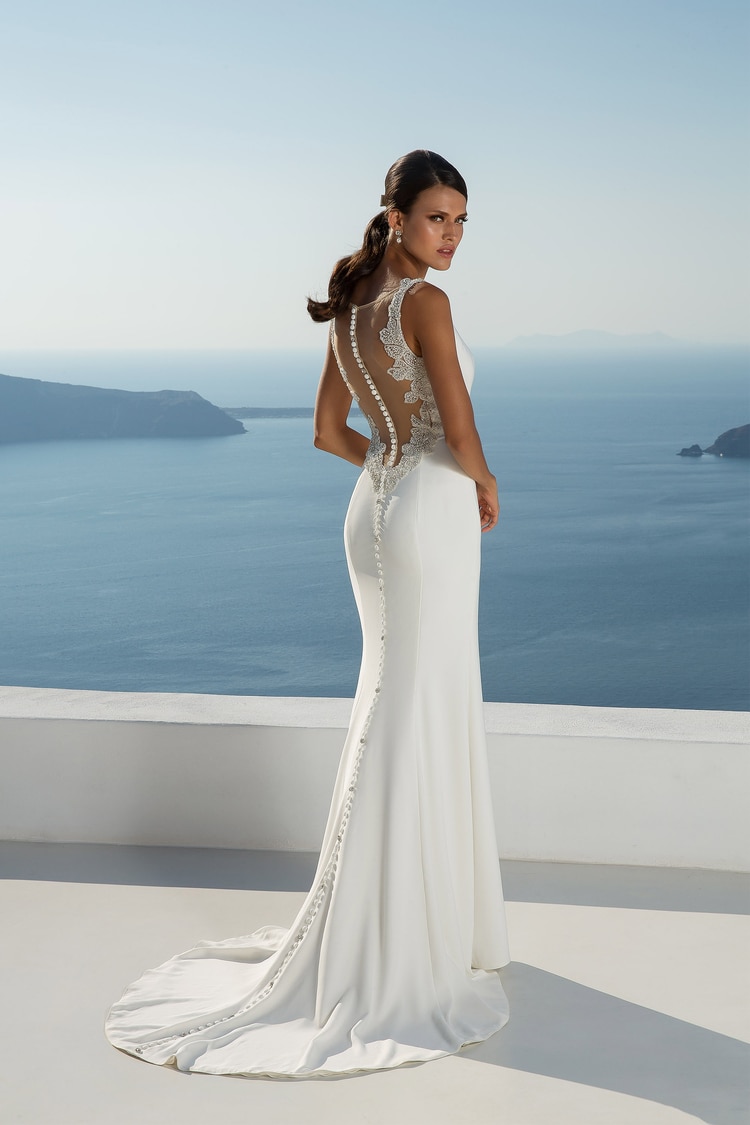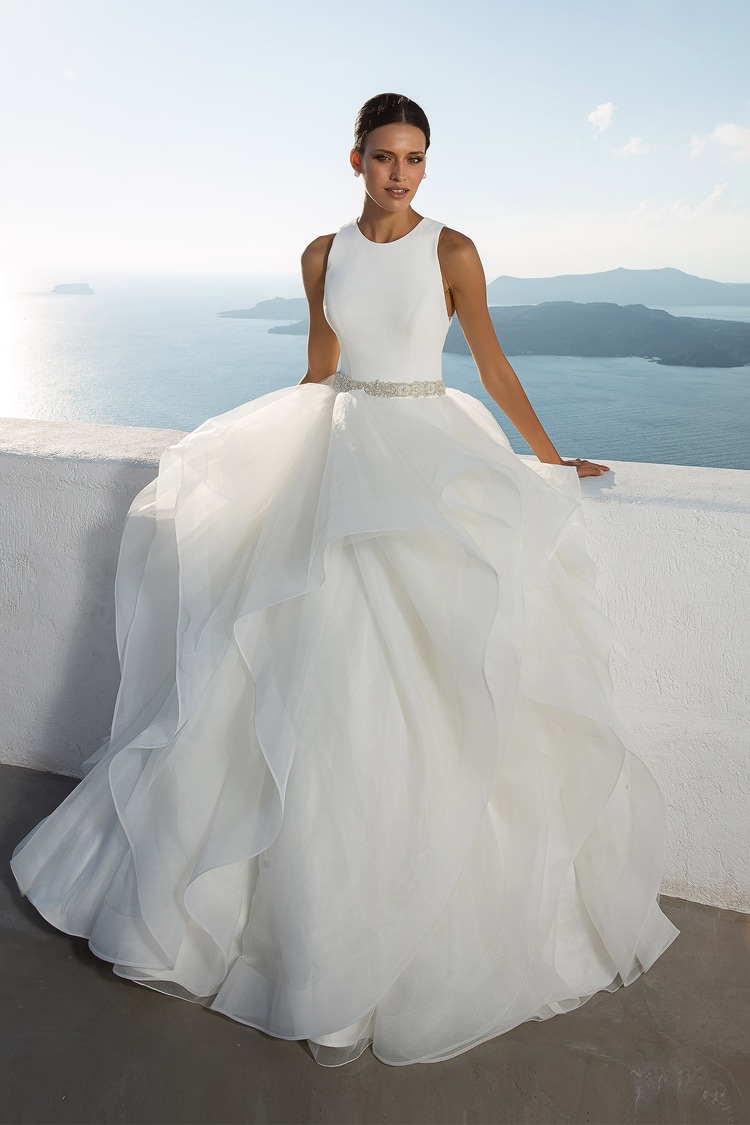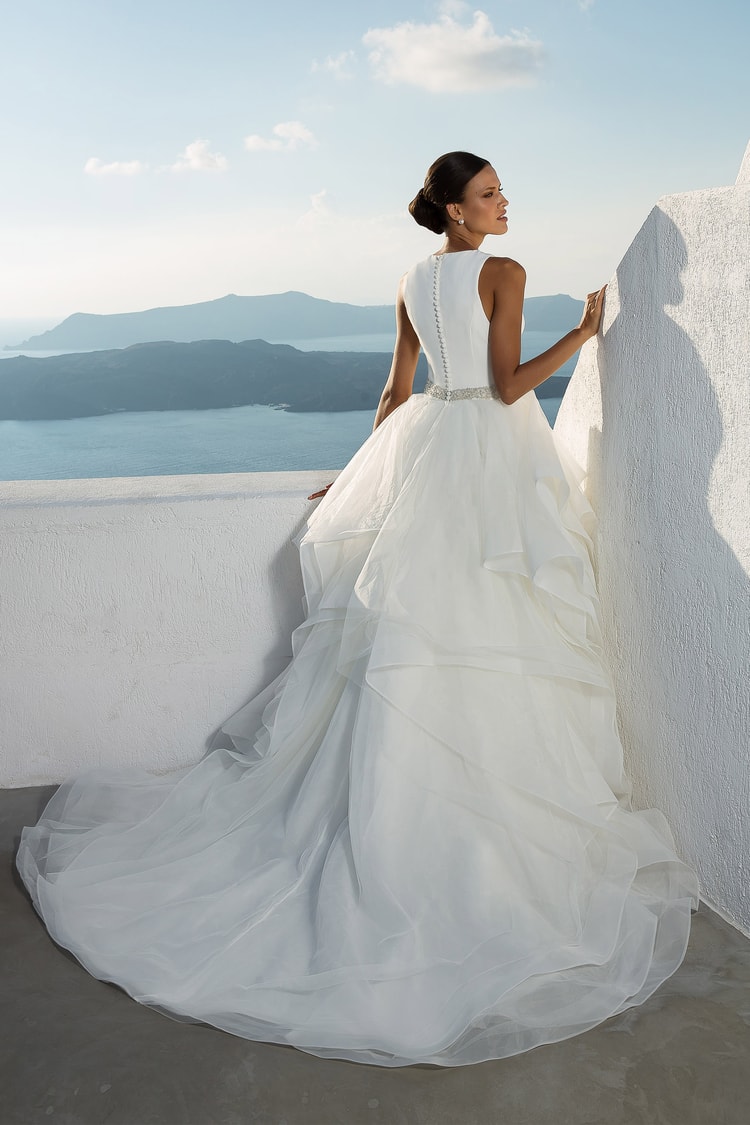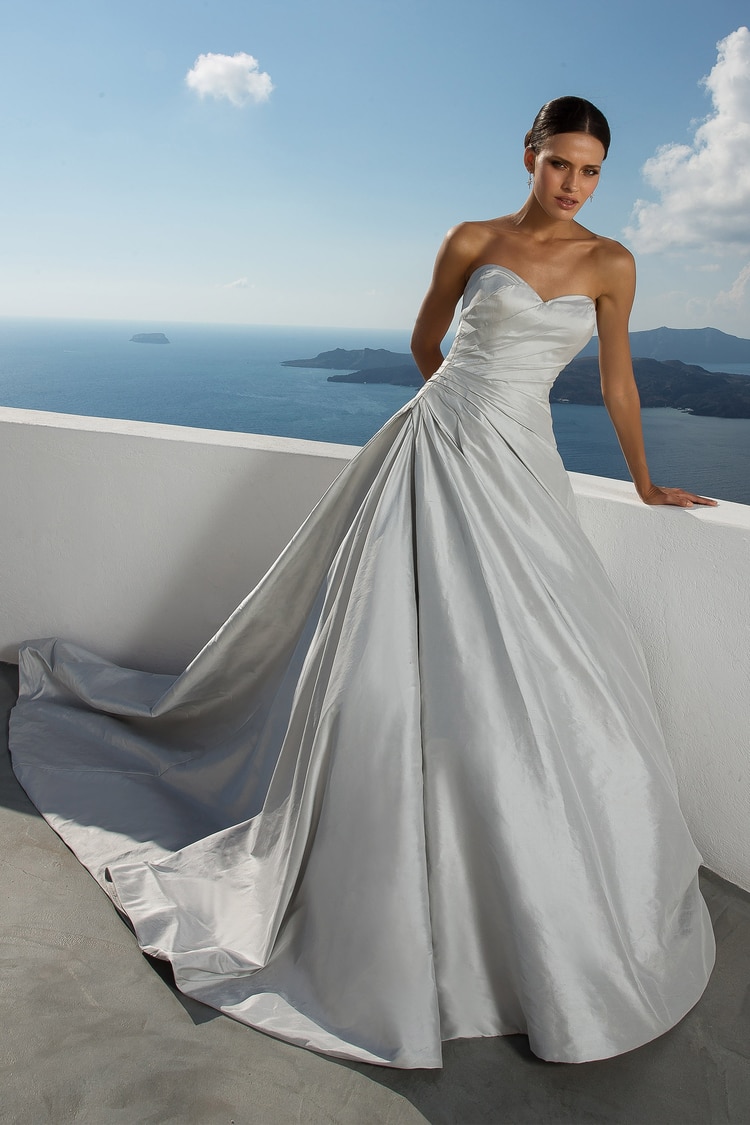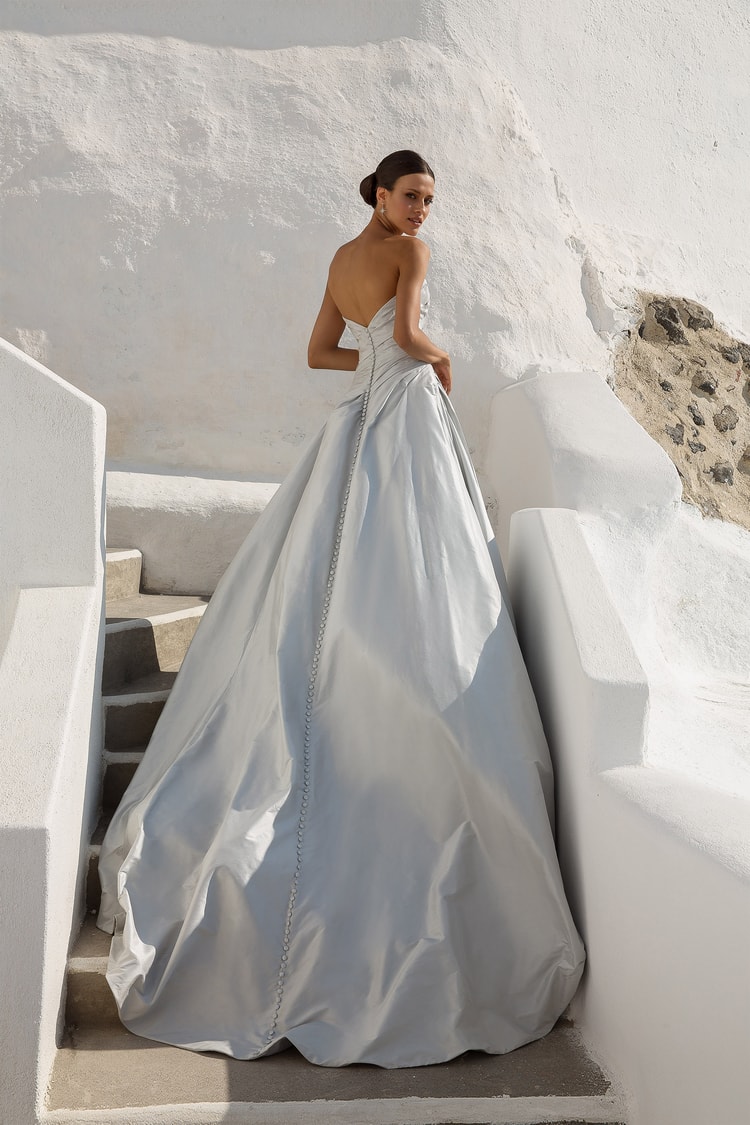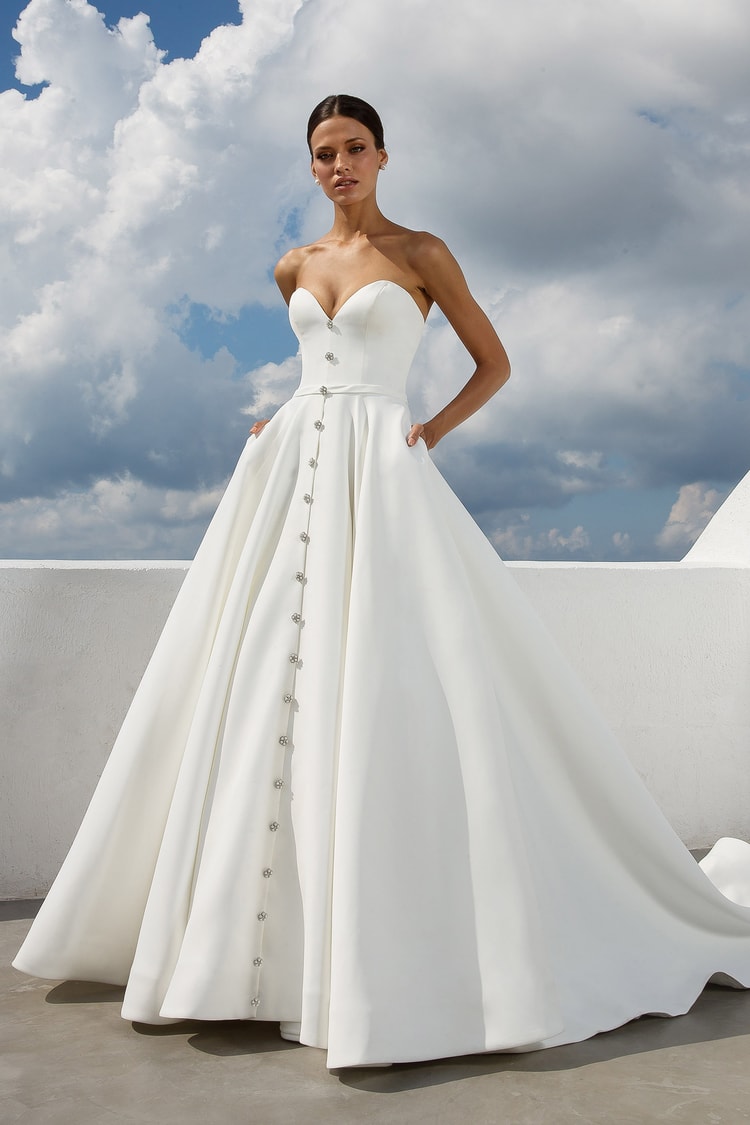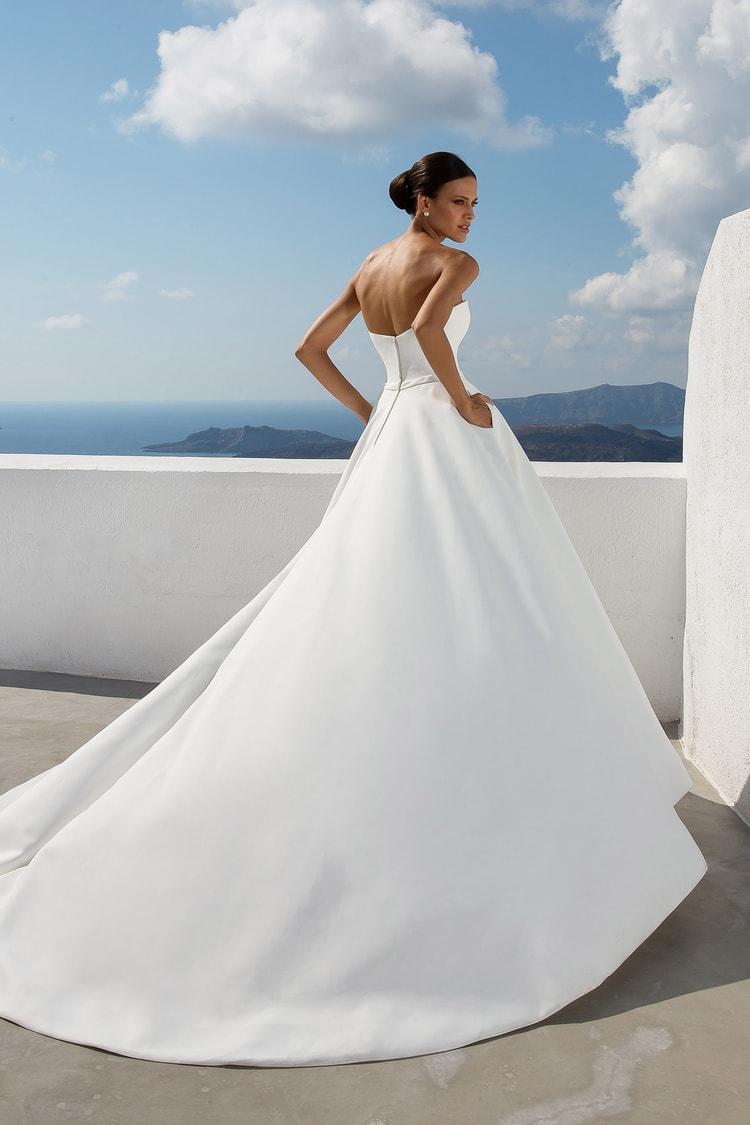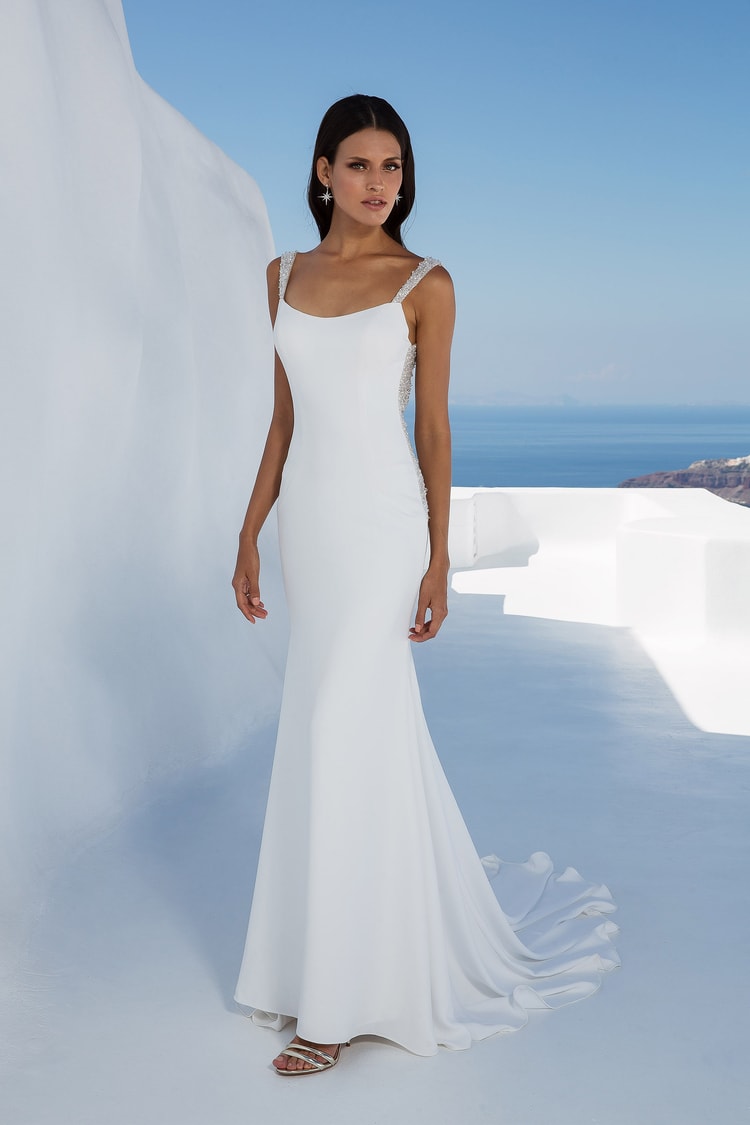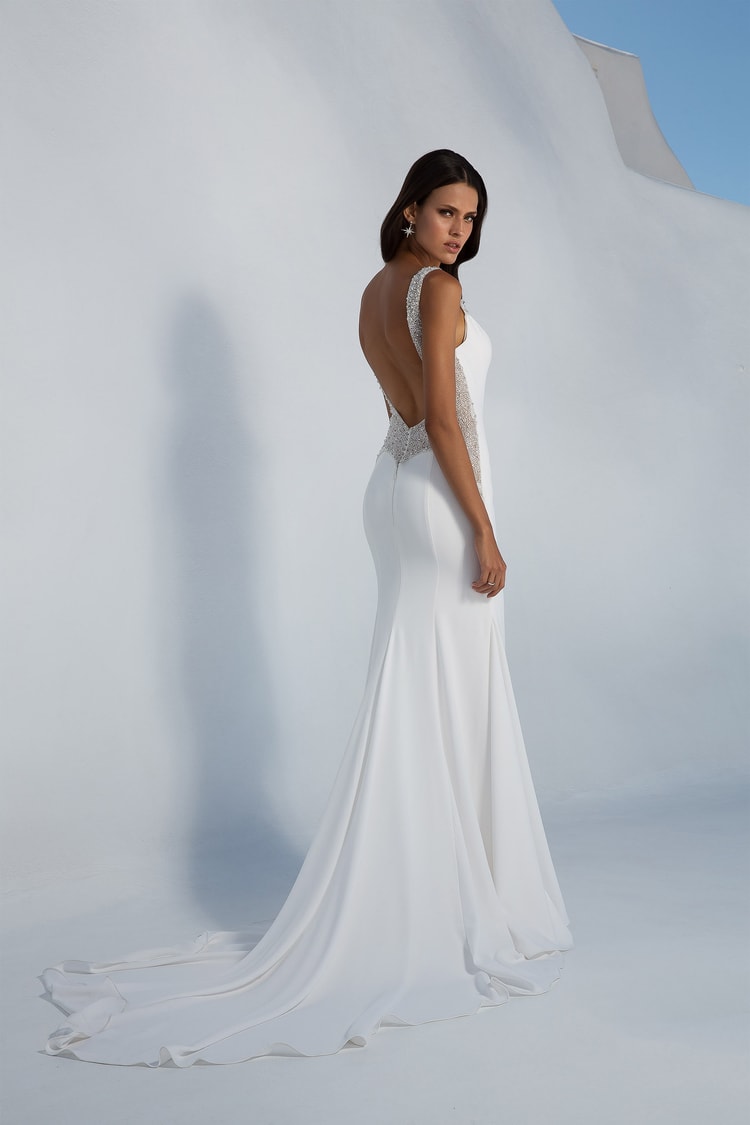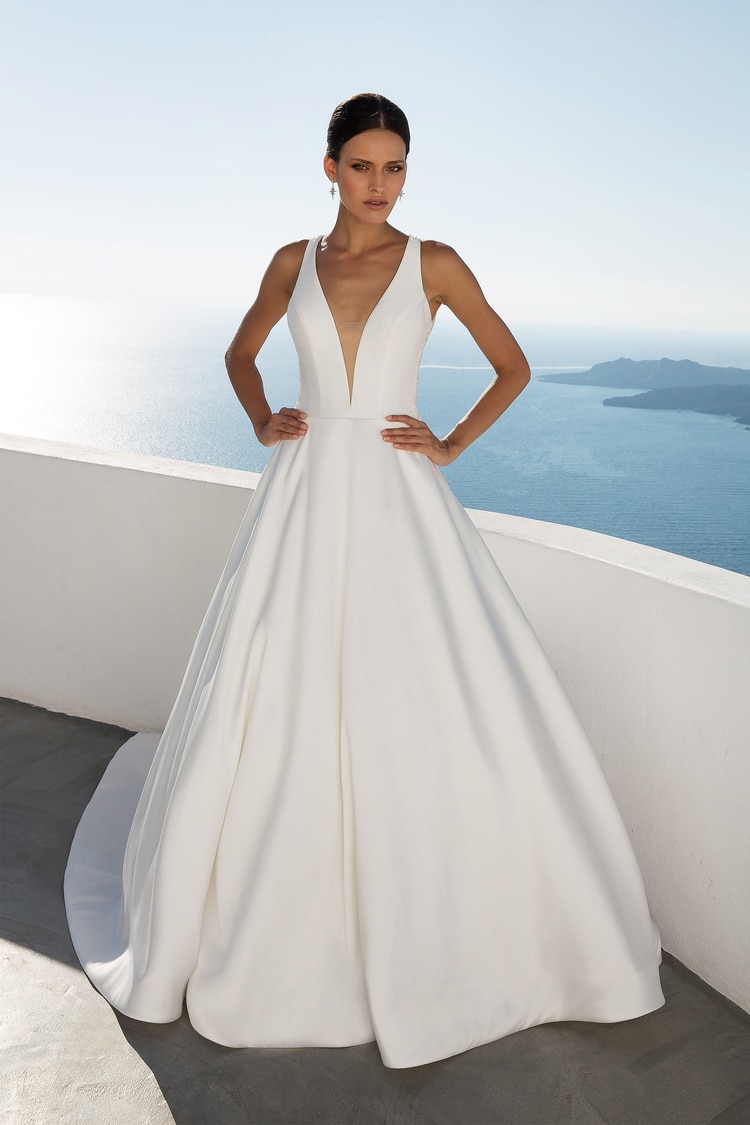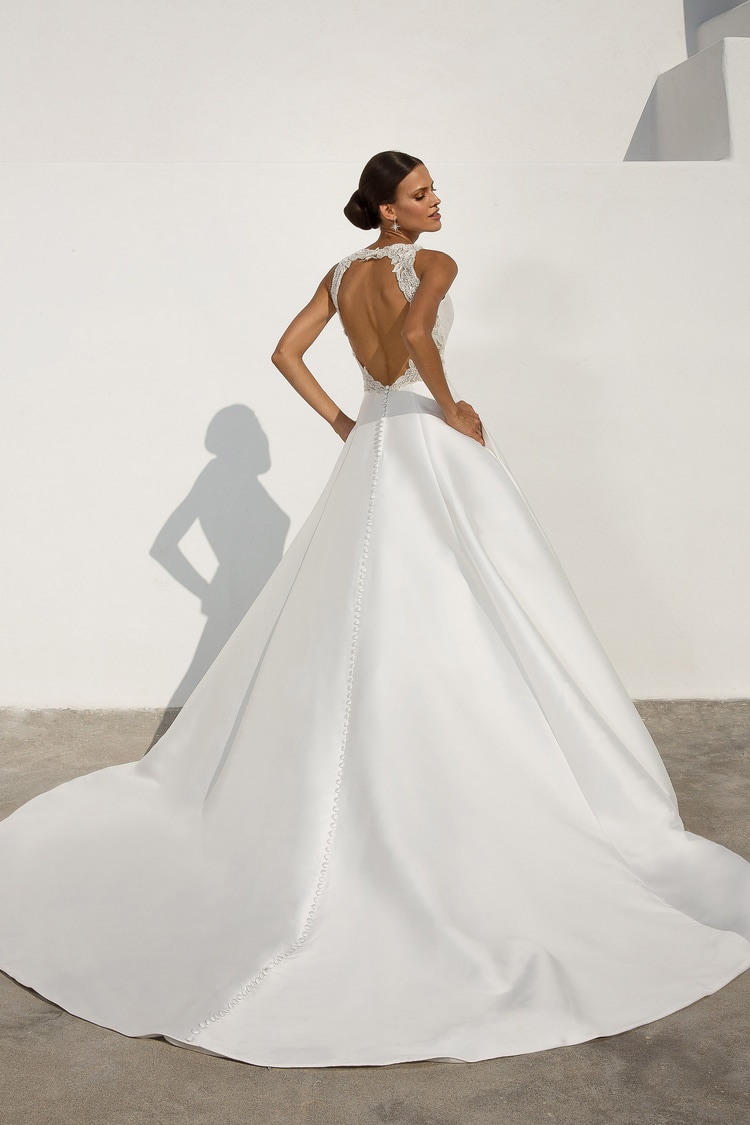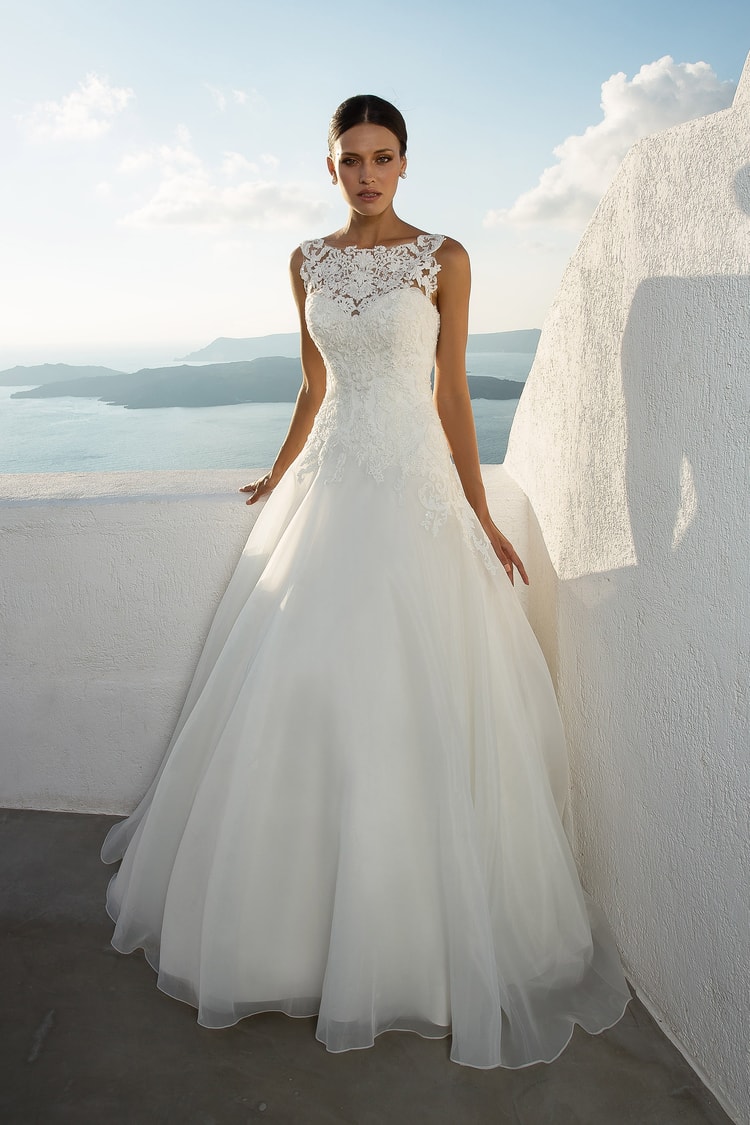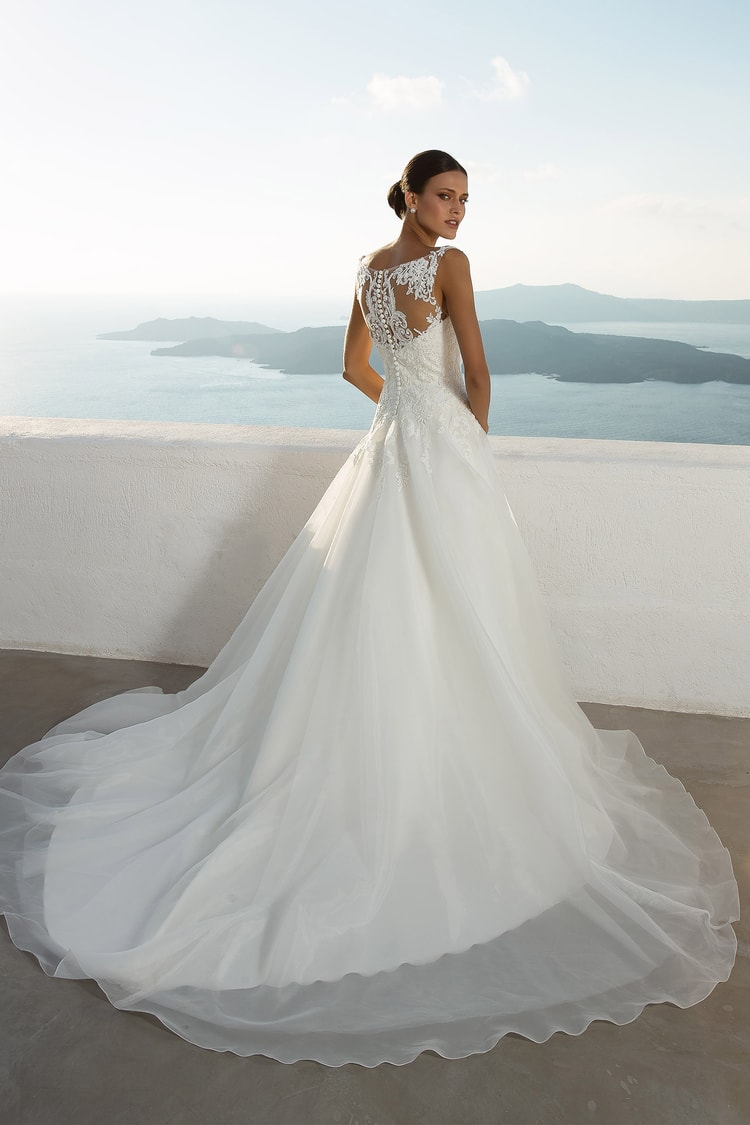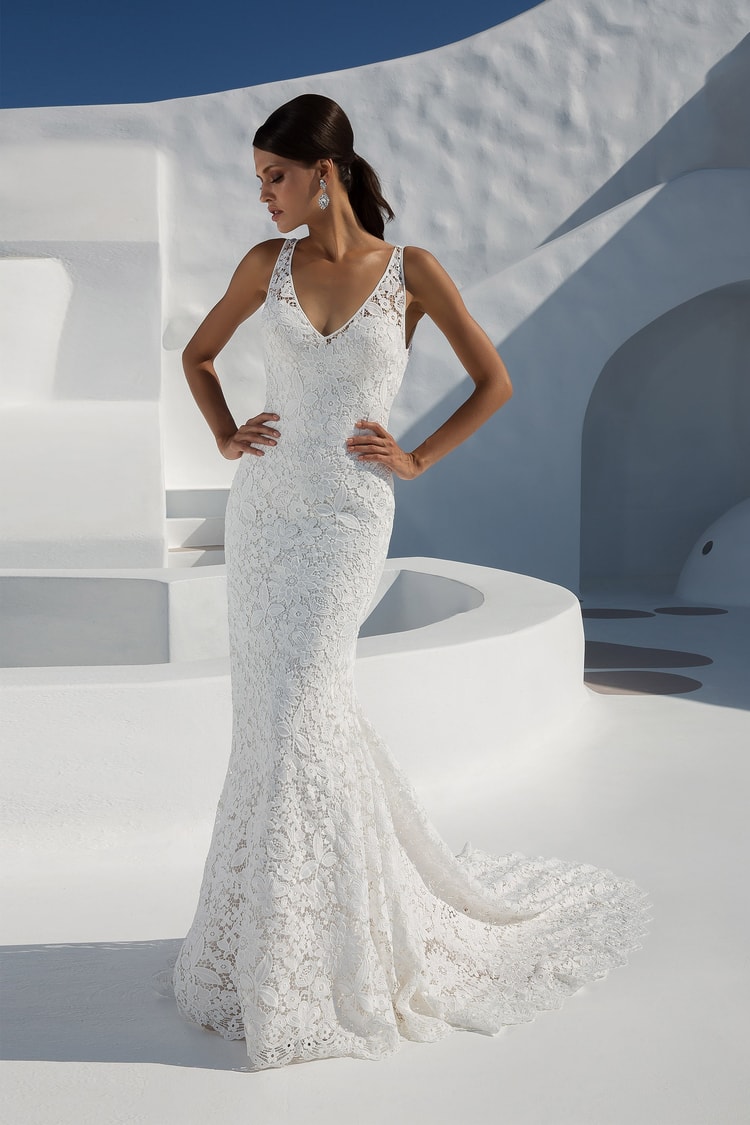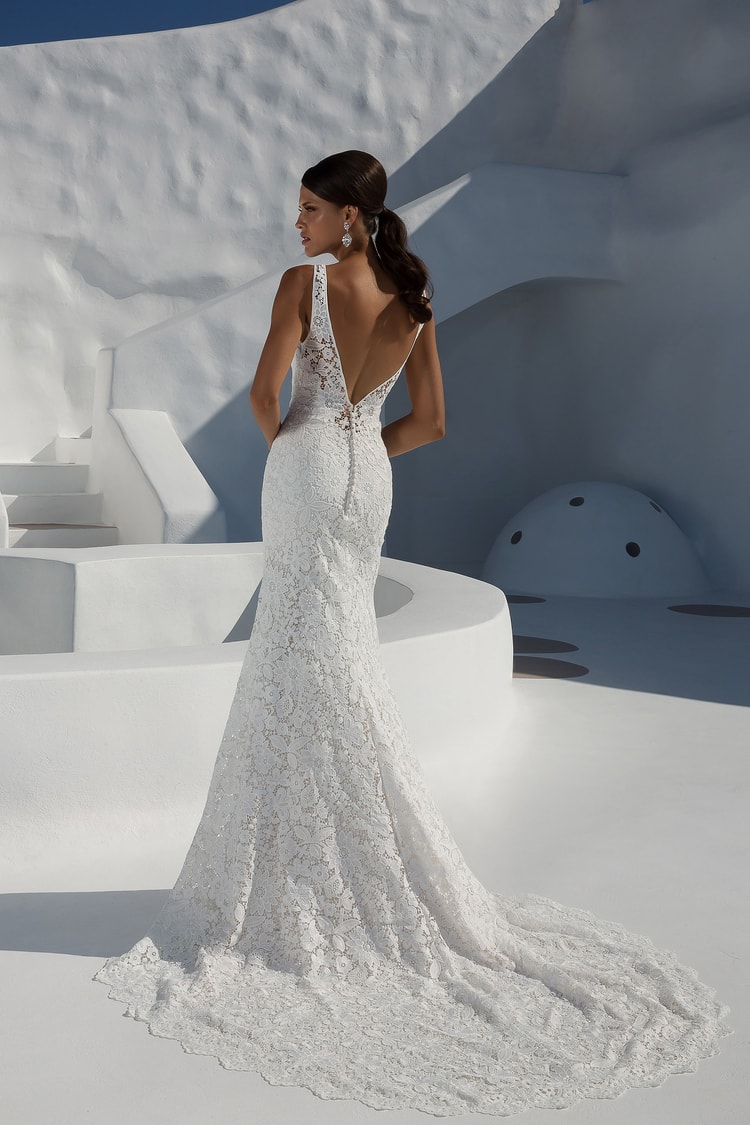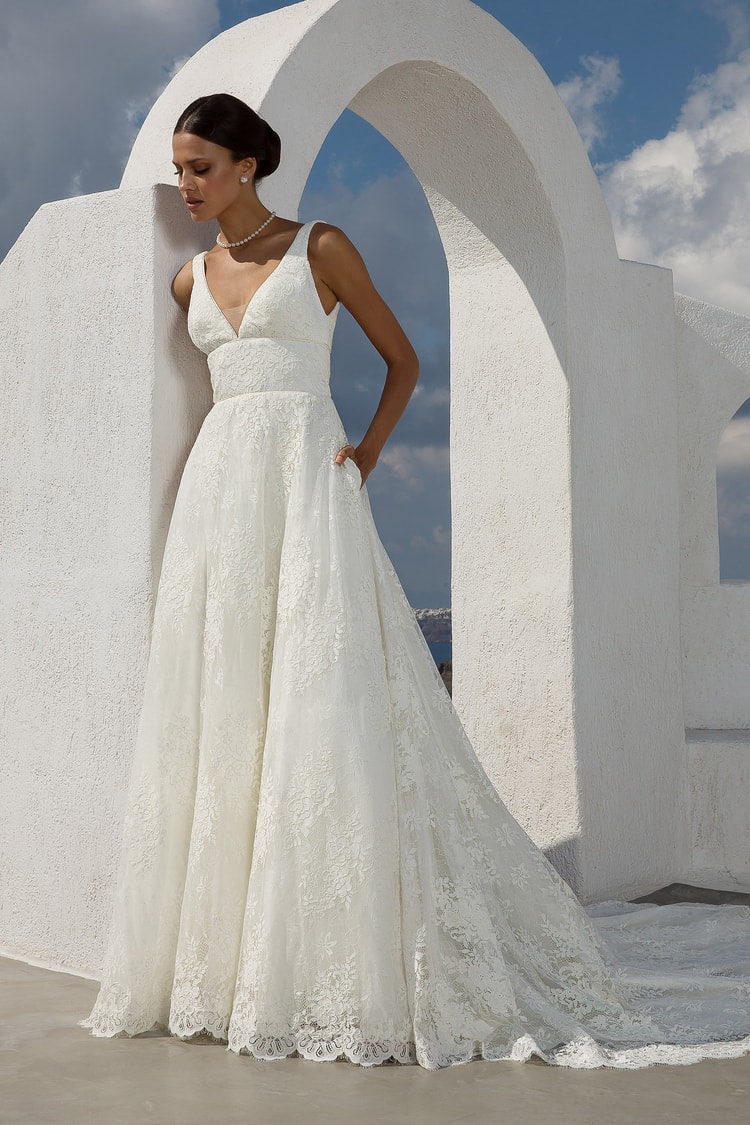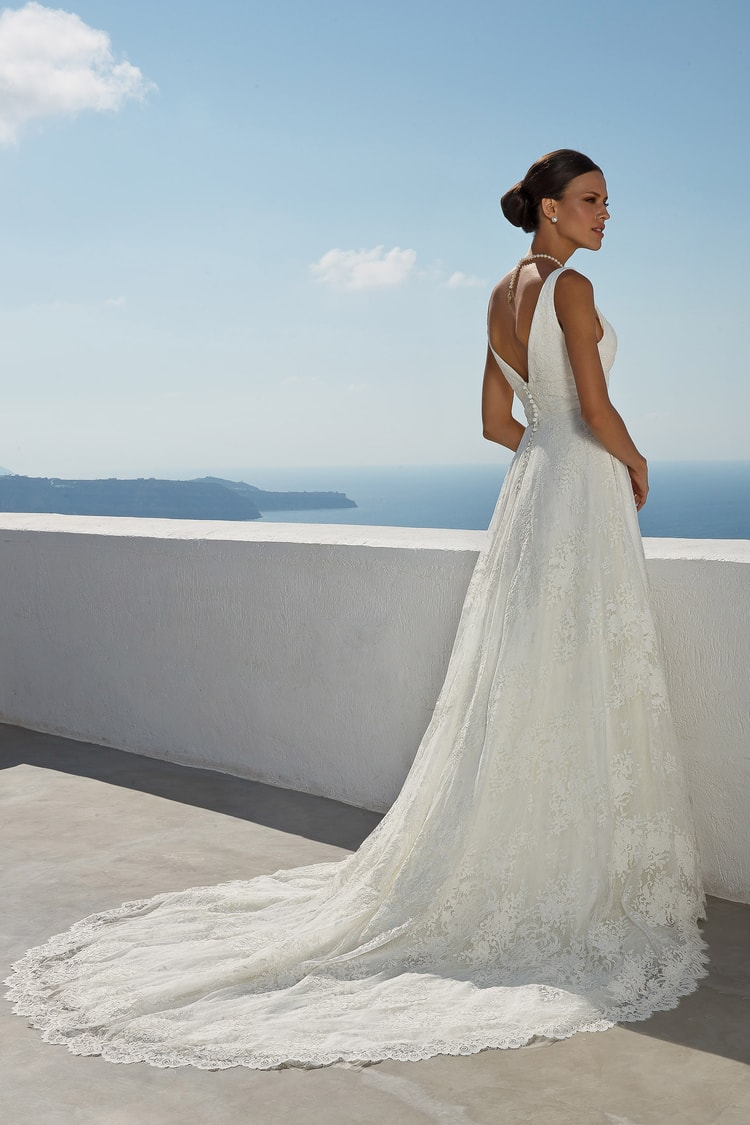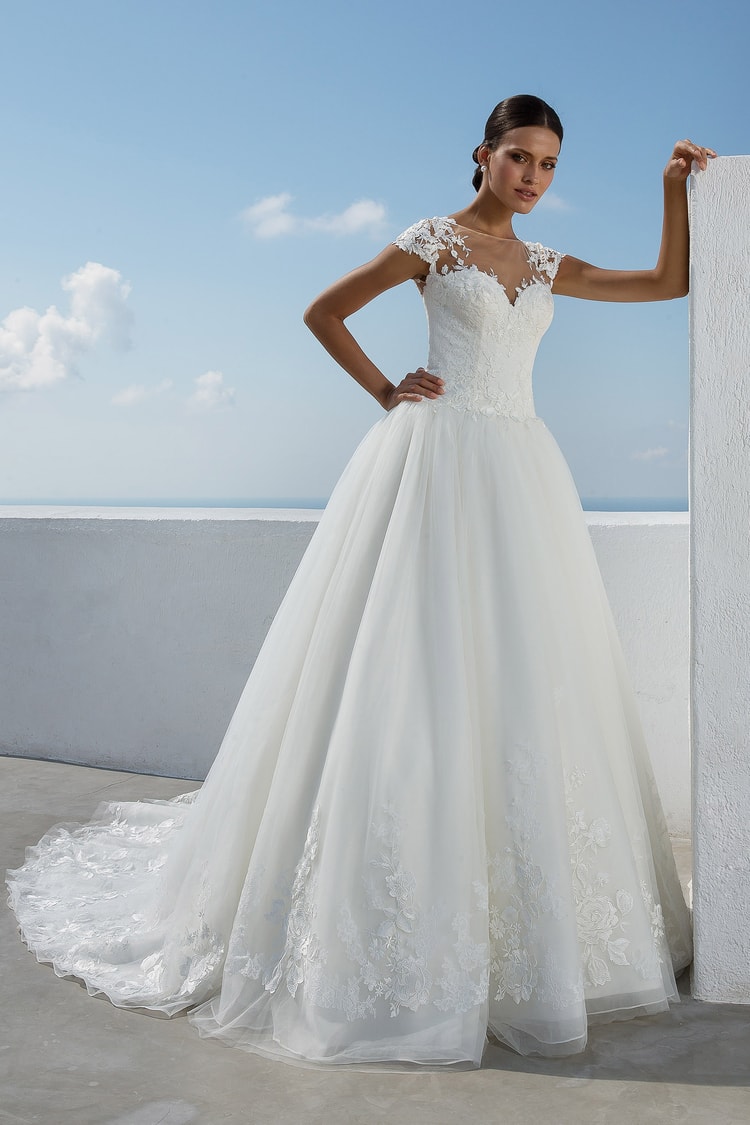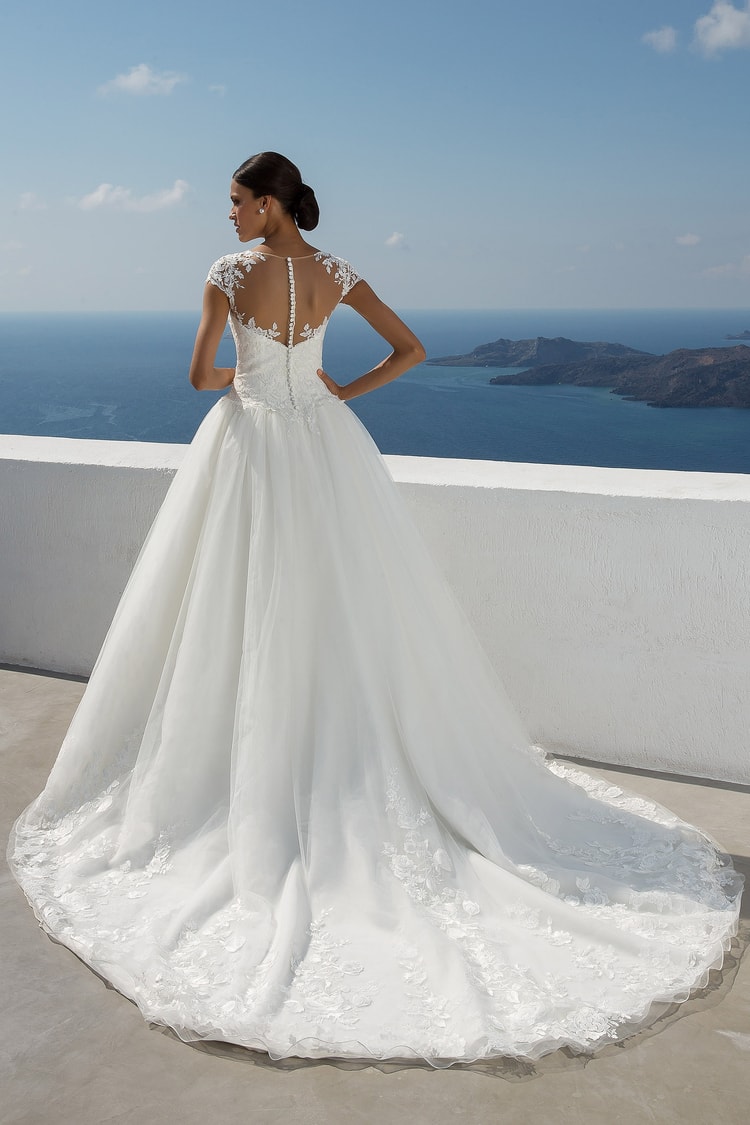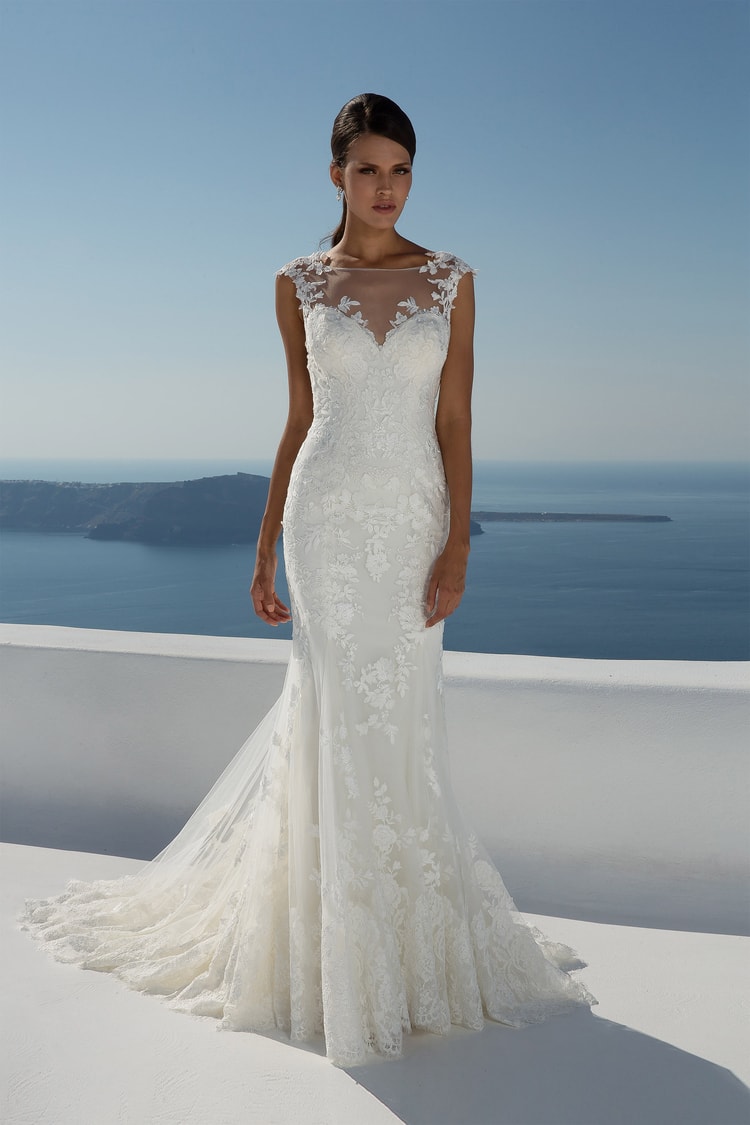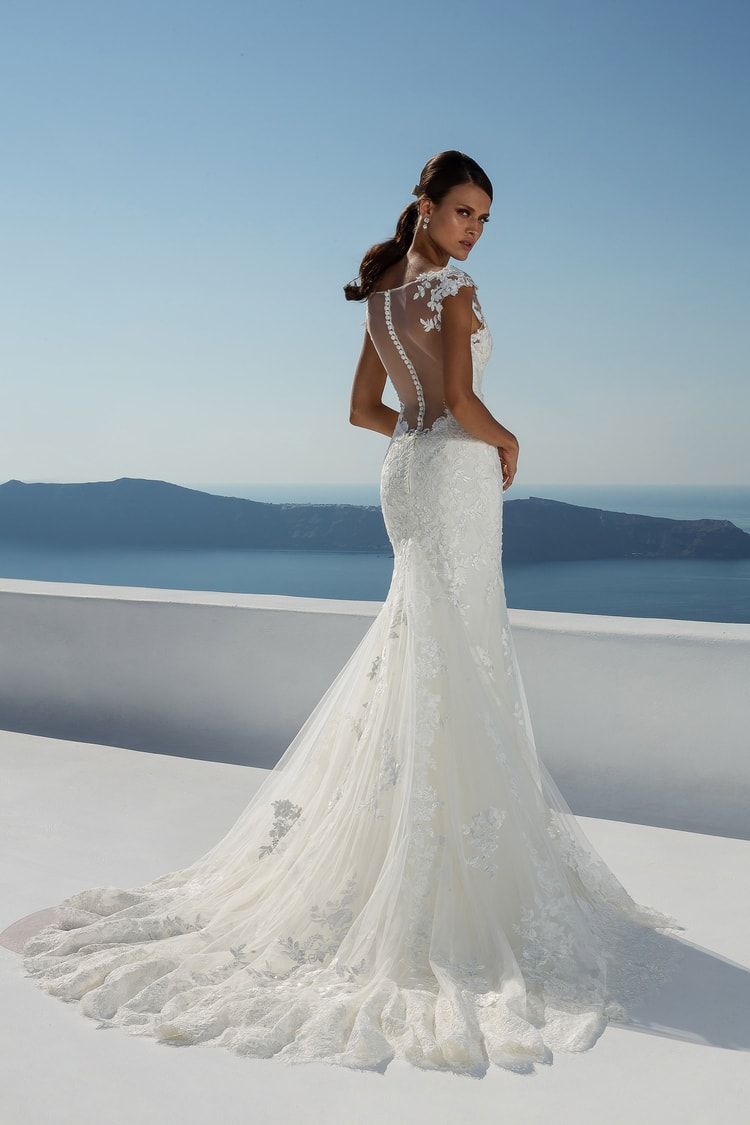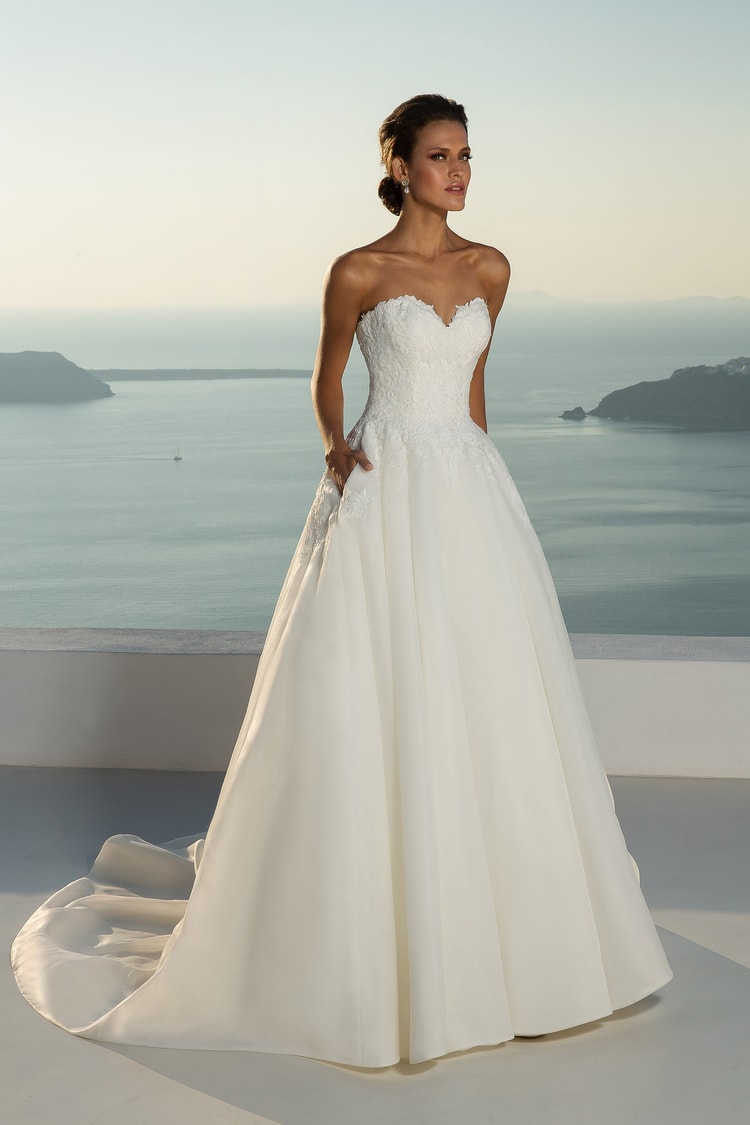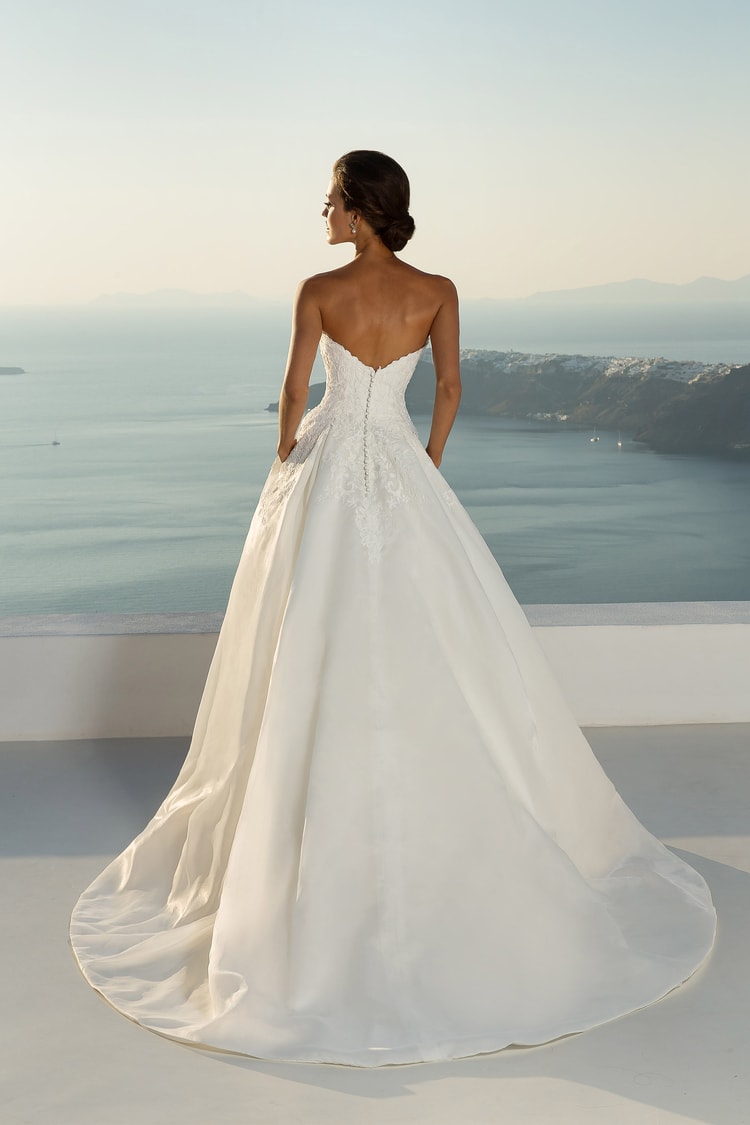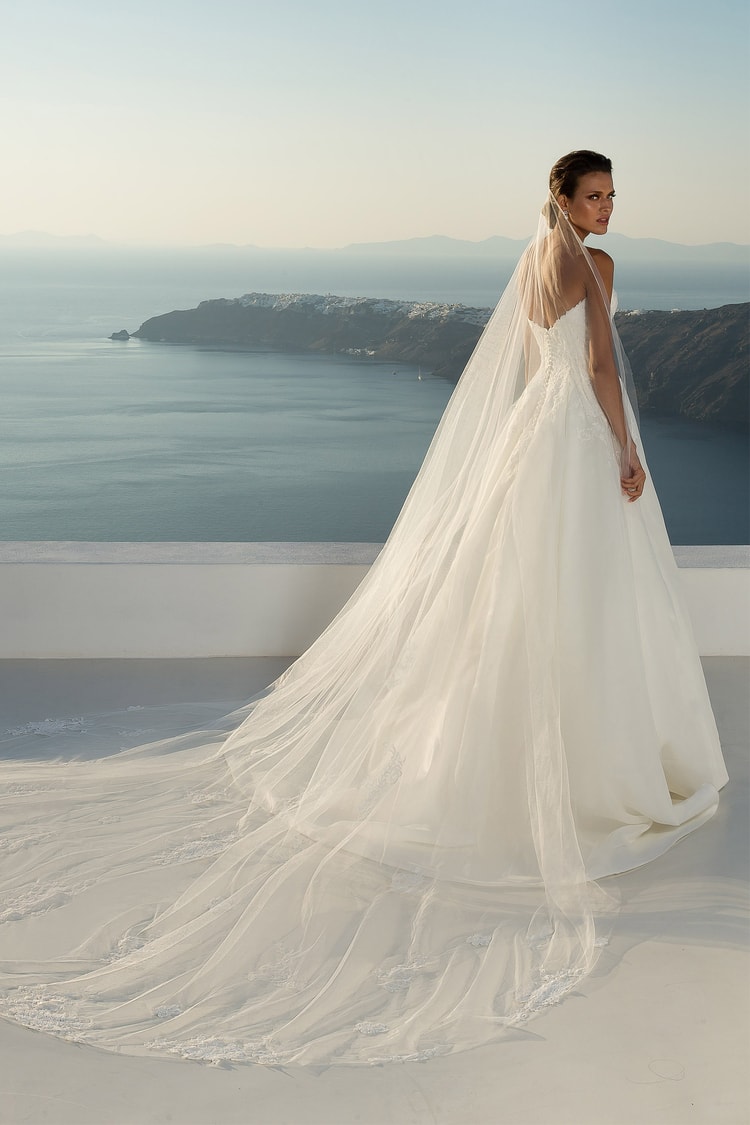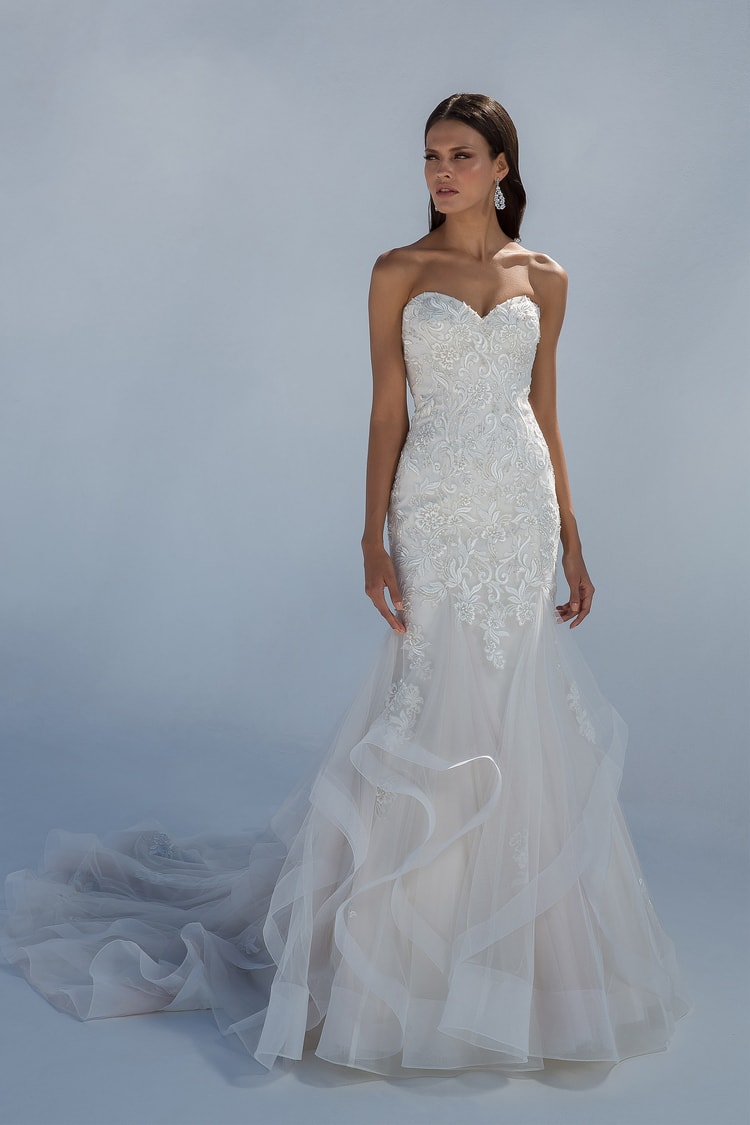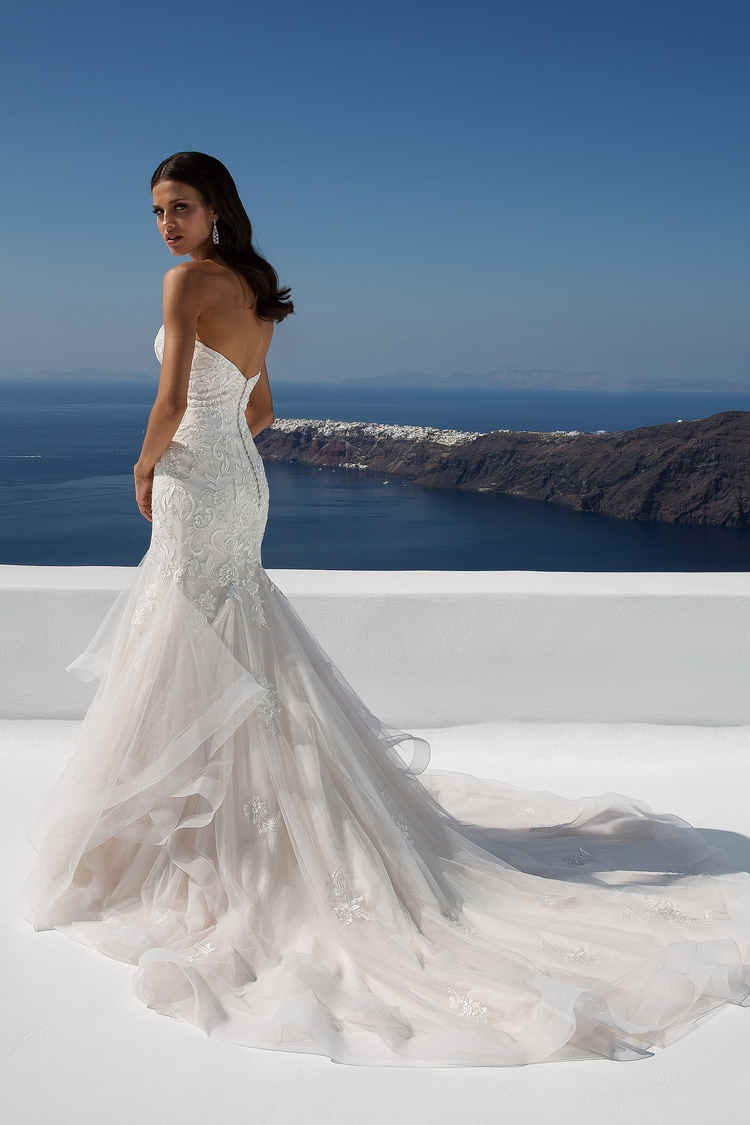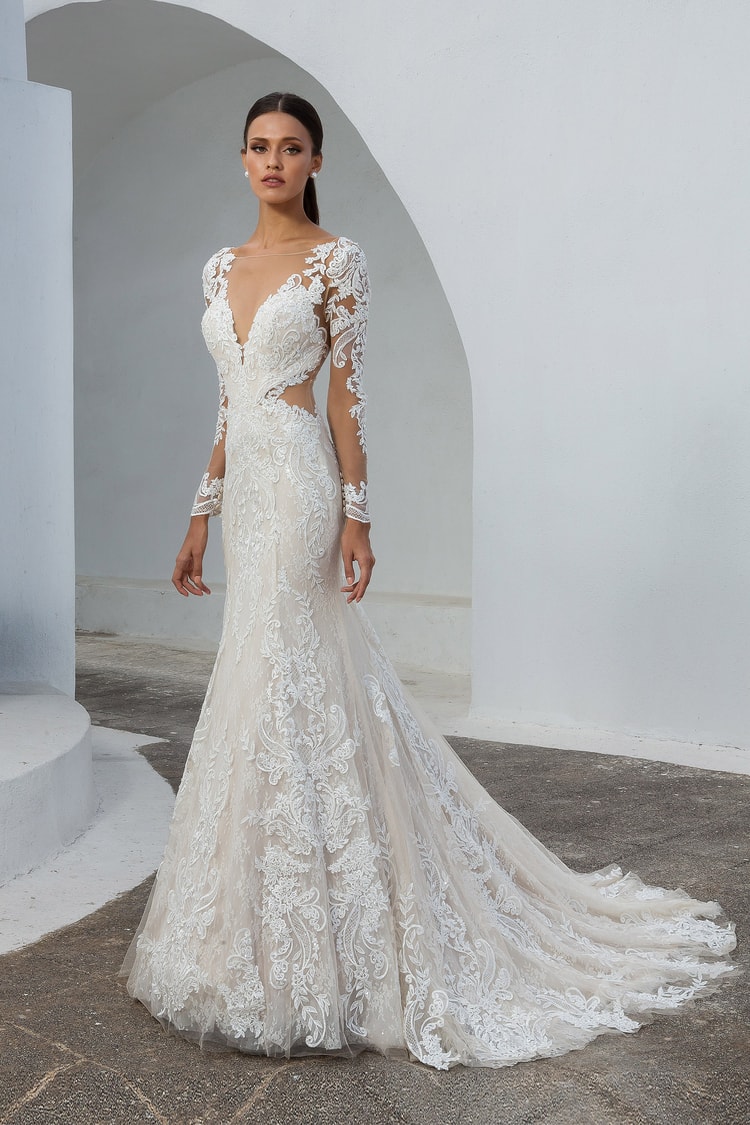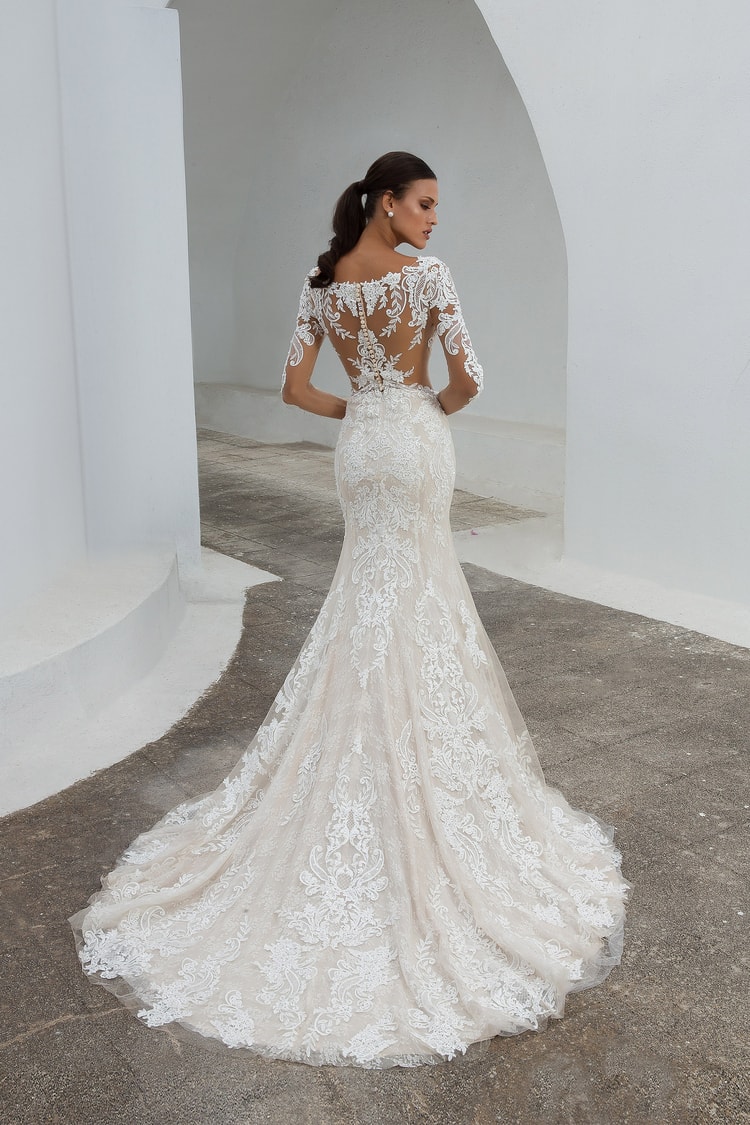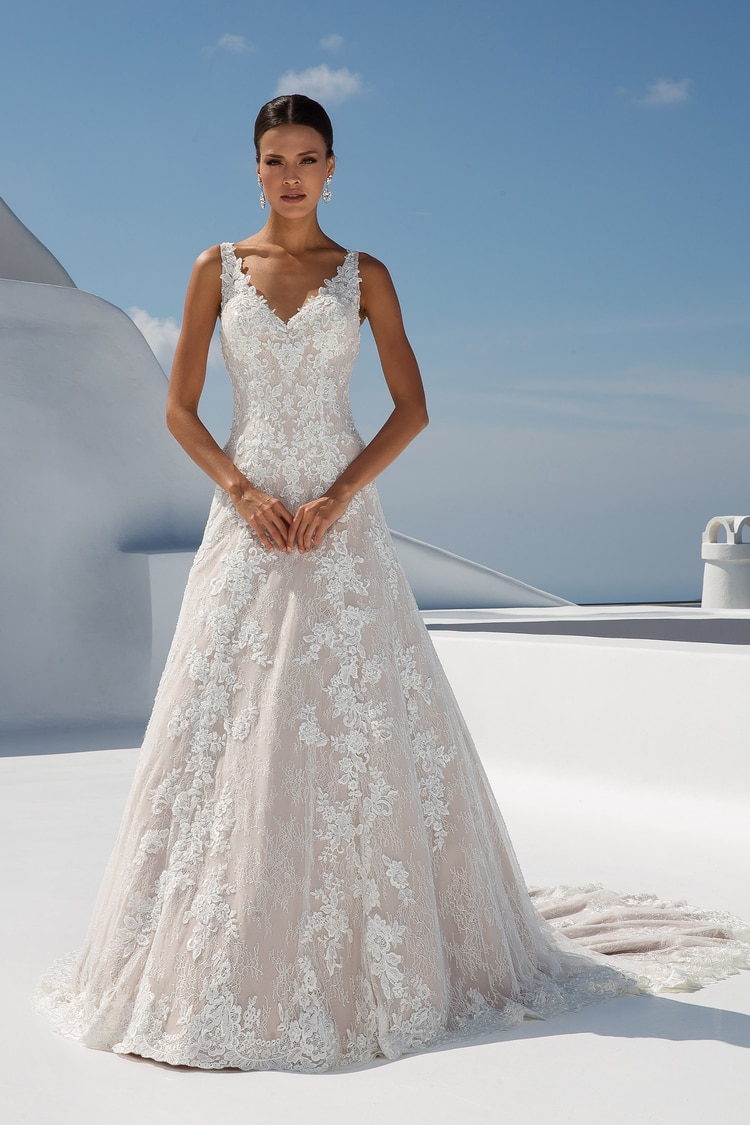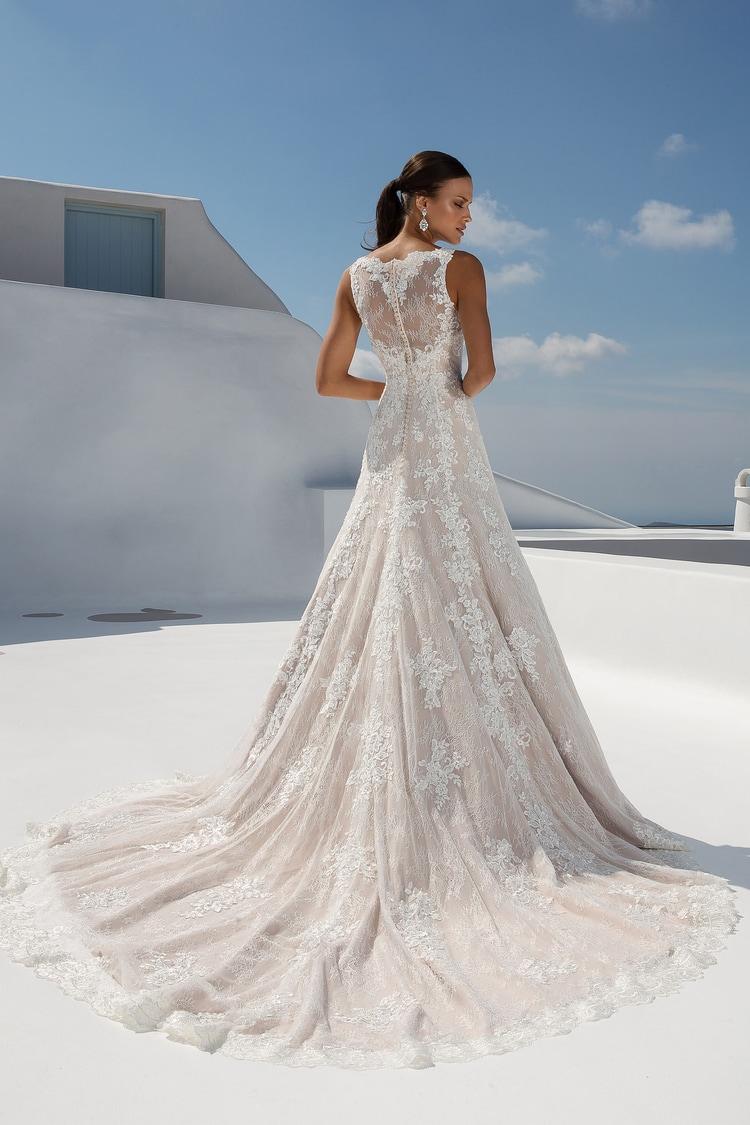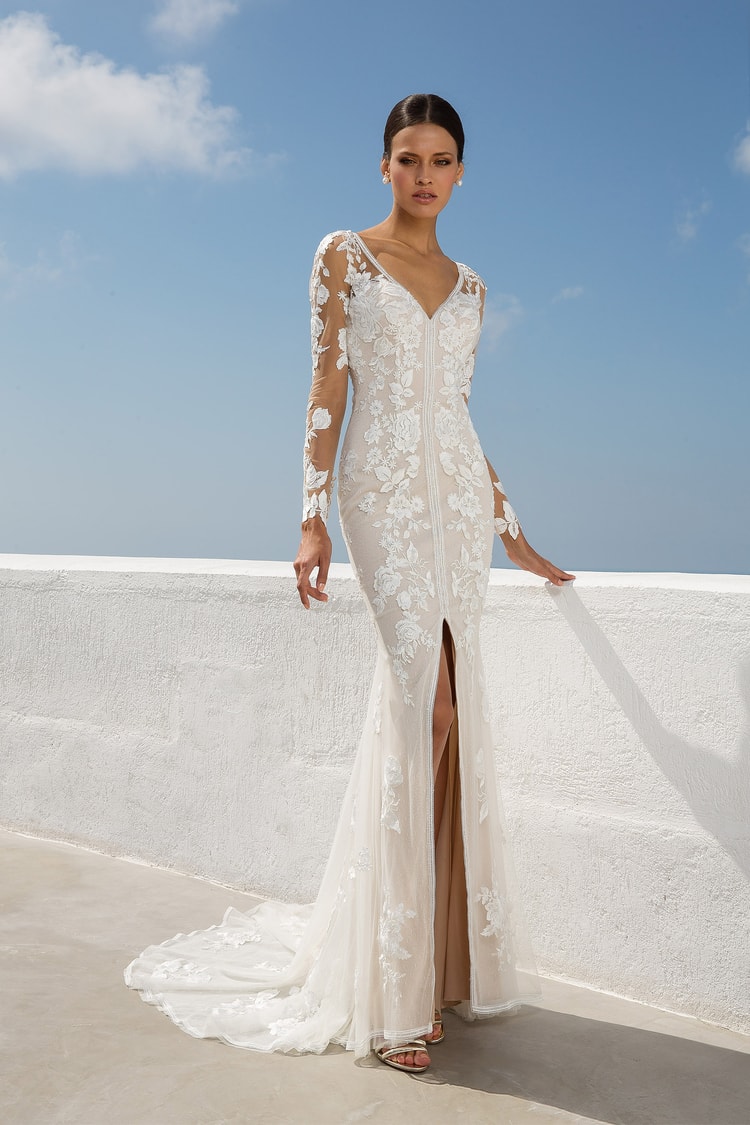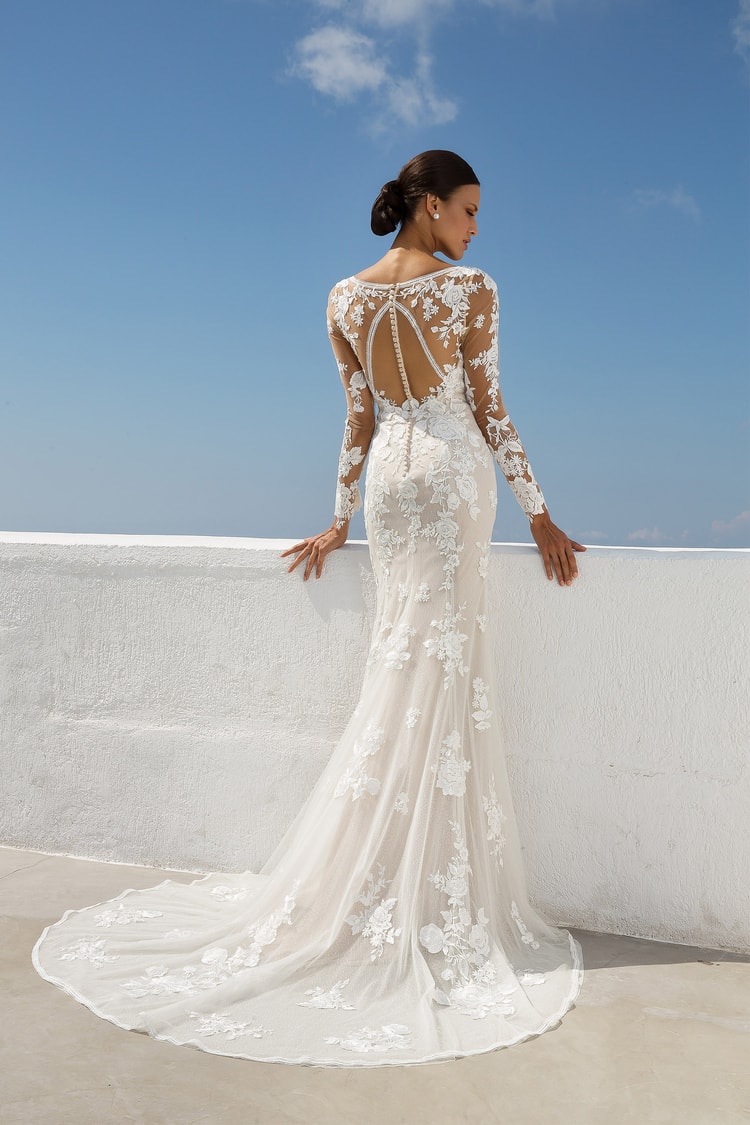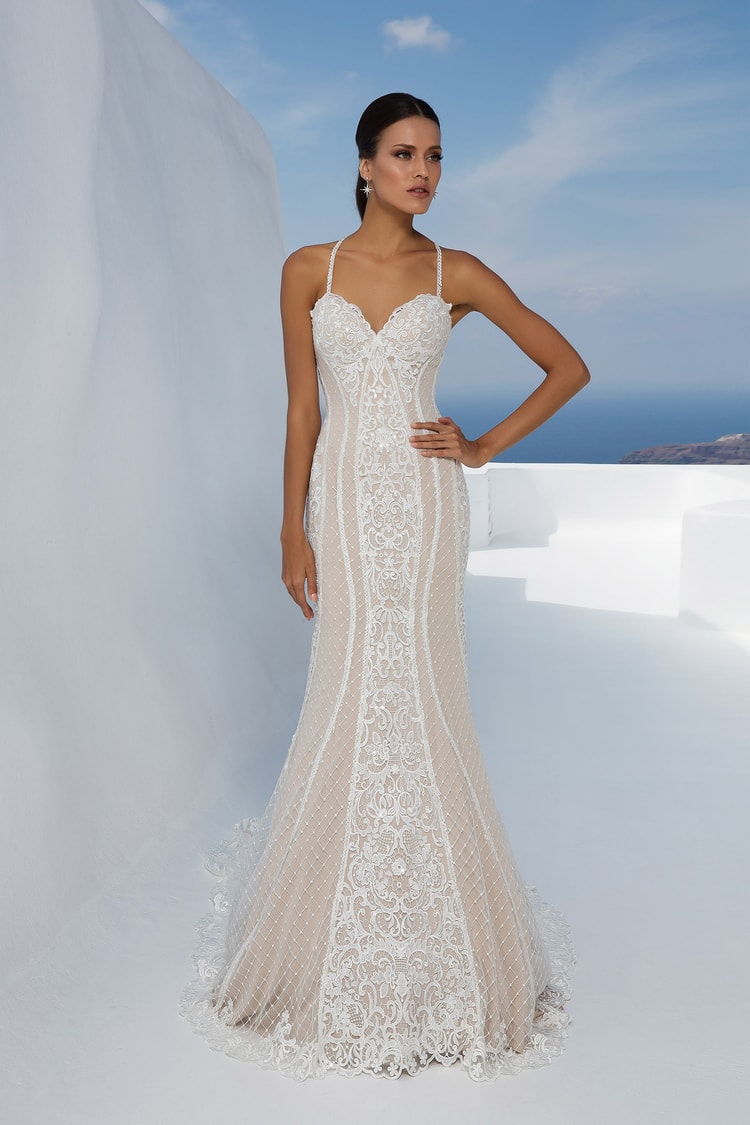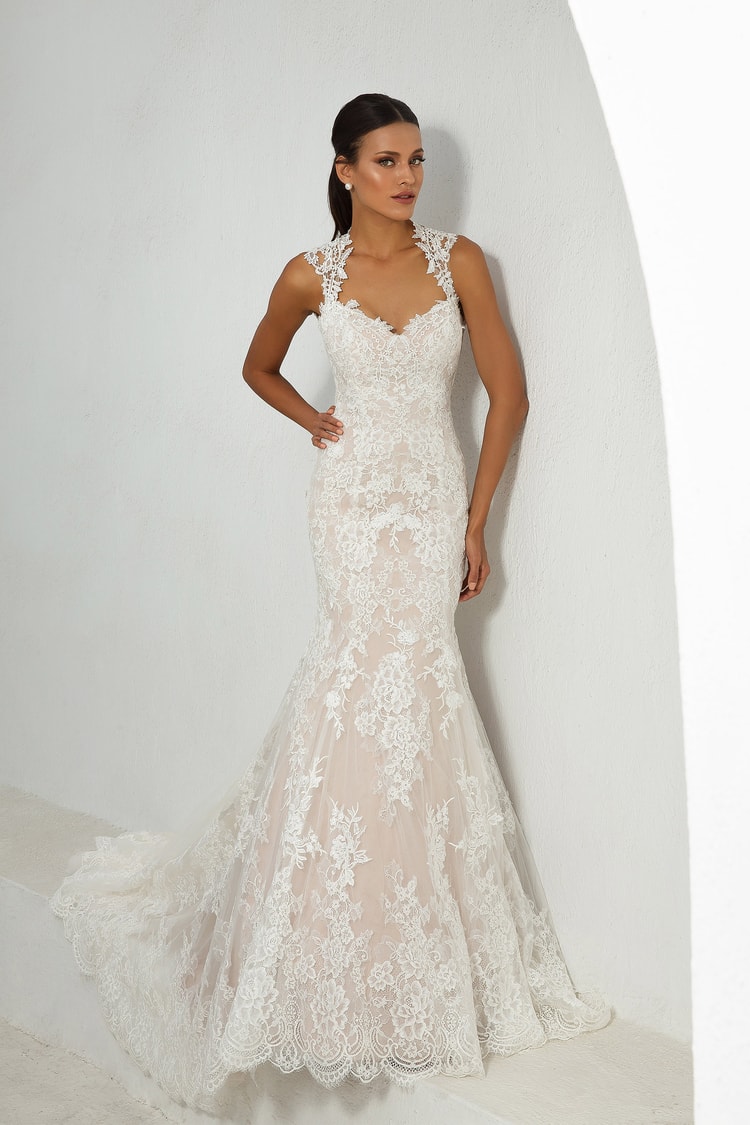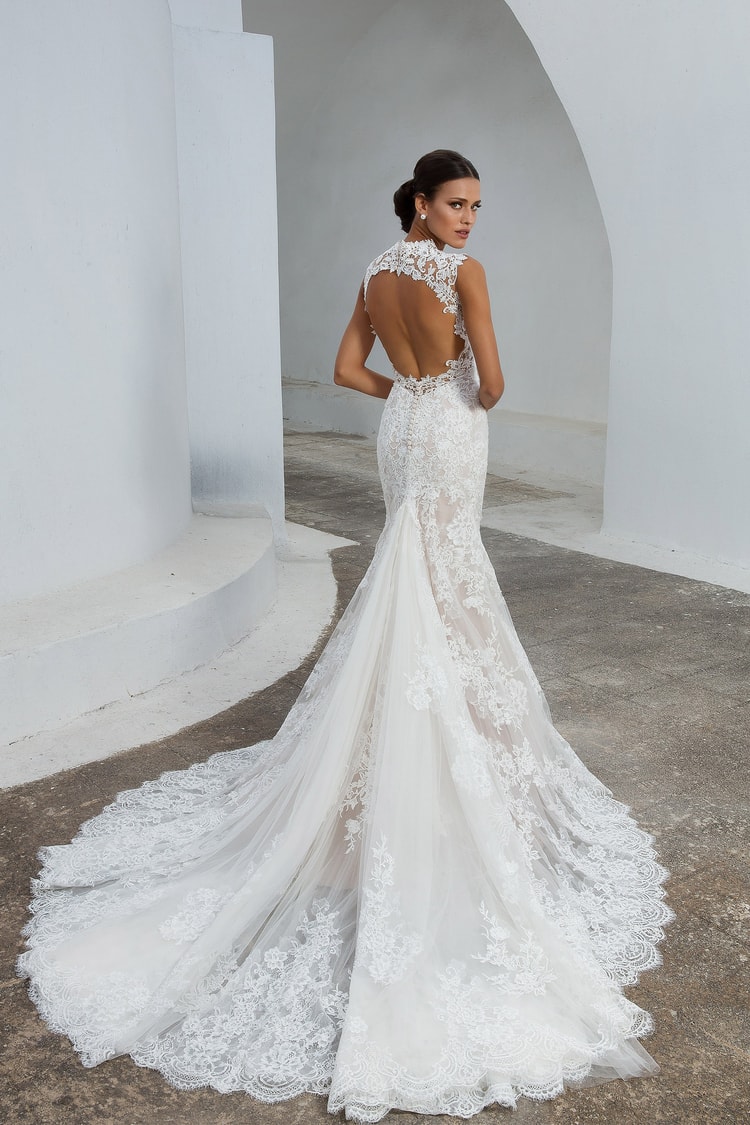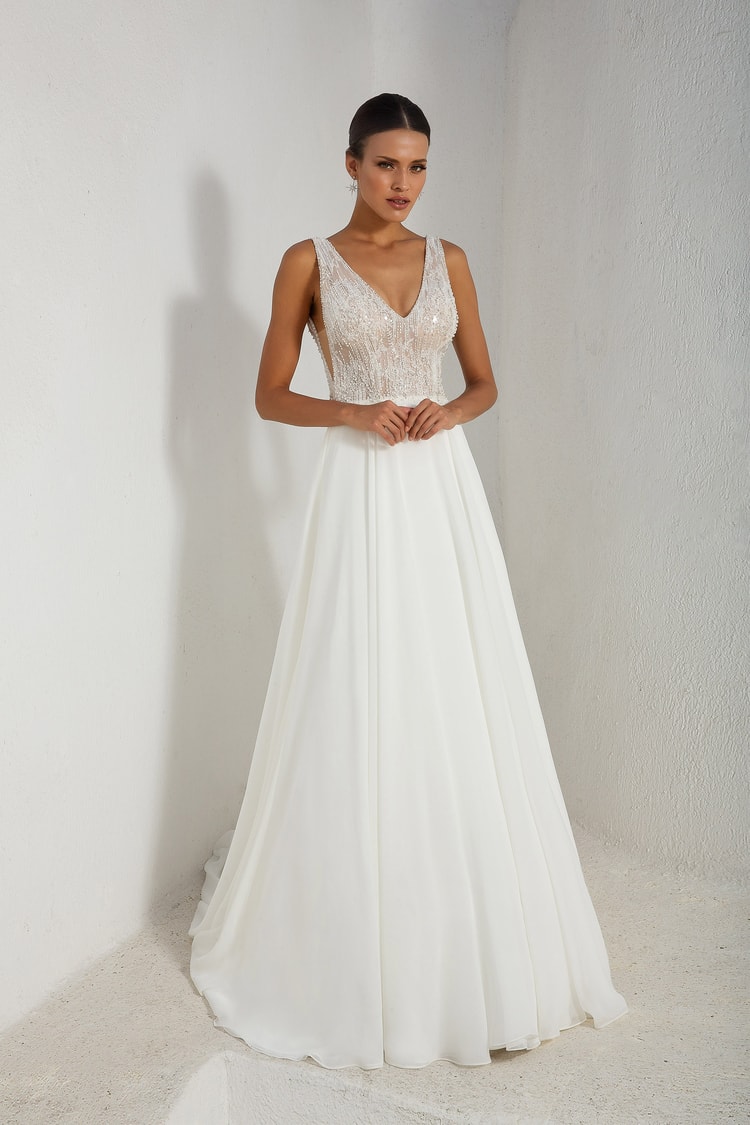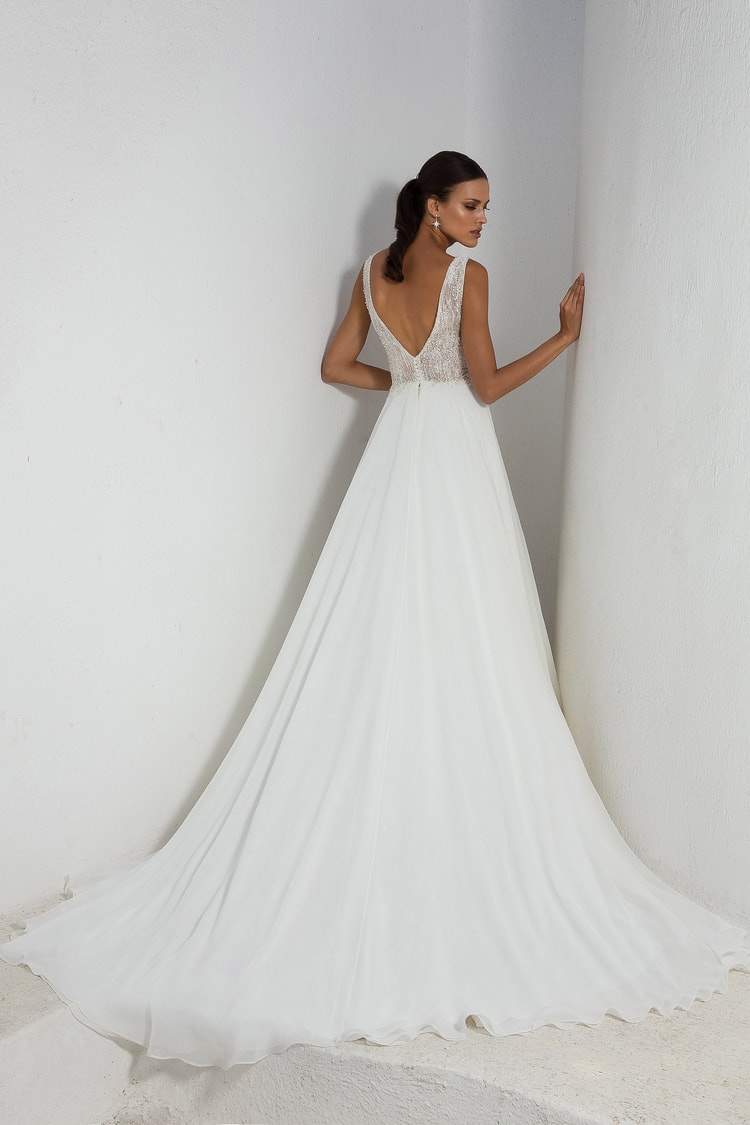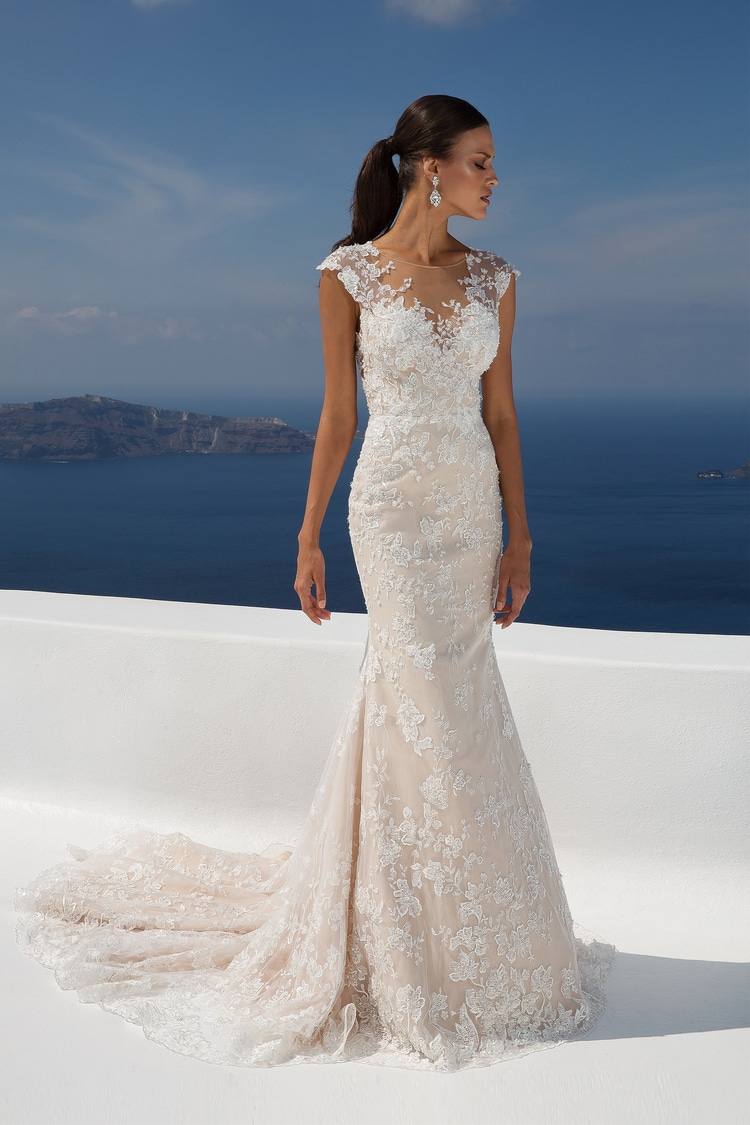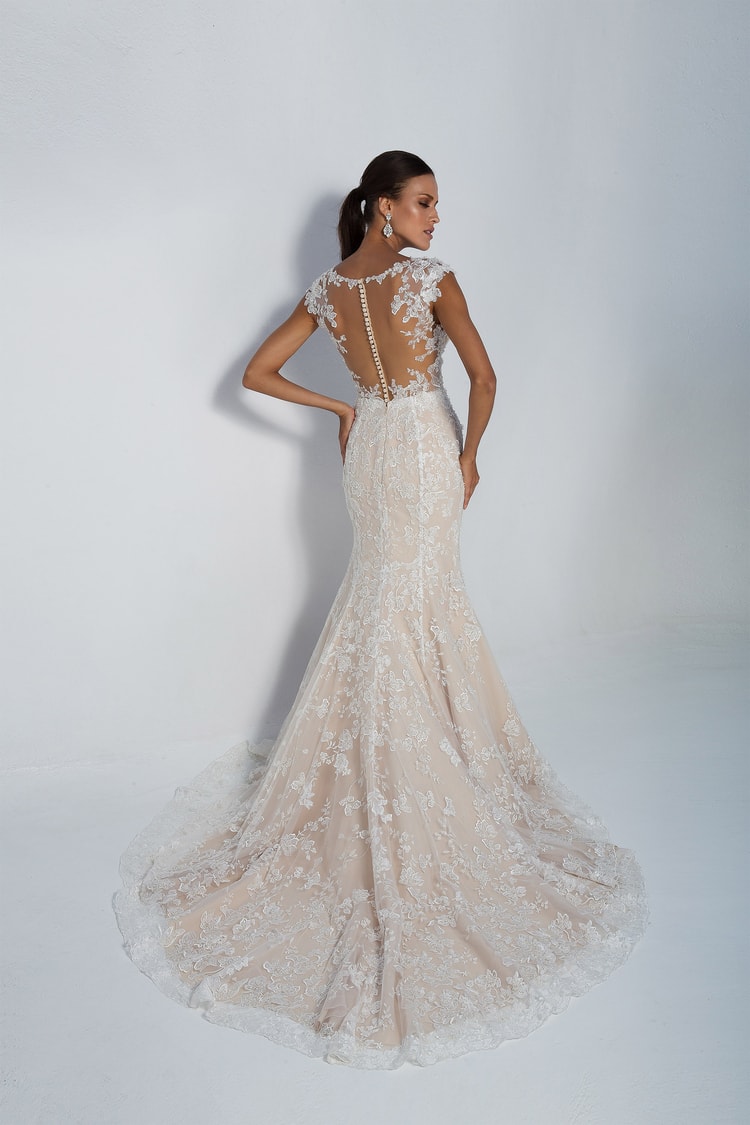 Check out the entire Justin Alexander Fall wedding dress collection.