Short wedding dresses can be hard to come by. But they are a great option for a casual beach wedding or a hometown reception after your destination wedding. A short wedding dress is not the most traditional look, which might be exactly what you are looking for.
Keep reading to discover dresses that are short, chic, and stylish!
Disclosure: This post contains some affiliate links and any purchase made by clicking on those links will result in a small commission to us at no additional cost to you. Your support of our affiliates is how we keep this site running.
Best Short Wedding Dresses For a Beach Wedding
Consider a knee-length dress in smooth fabrics like silk or organza. This is sure to make the elegant but non-traditional bride swoon.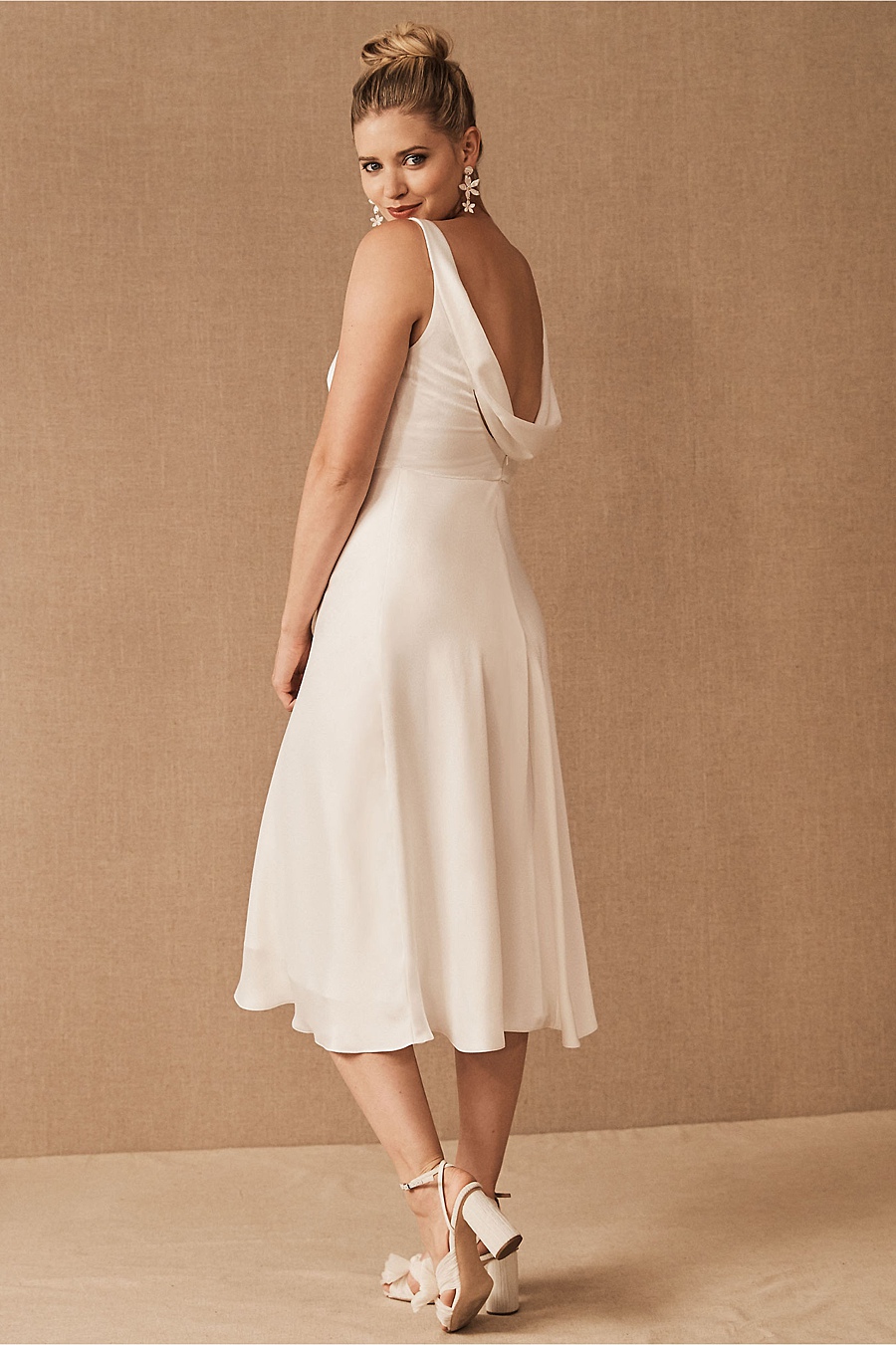 If you are a lover of vintage fashion and retro looks, you should consider short wedding dresses that boast a tea-length hemline like the one in this gorgeous BHLDN number. You can find styles that boast a beaded bodice and flirty skirt bottoms filled with fashion-forward details.
For a feminine and romantic sense of style, select a tea-length gown designed top to bottom in embroidery or lace. This traditional texture looks especially amazing in a tea-length hemline. It is simple and completely chic.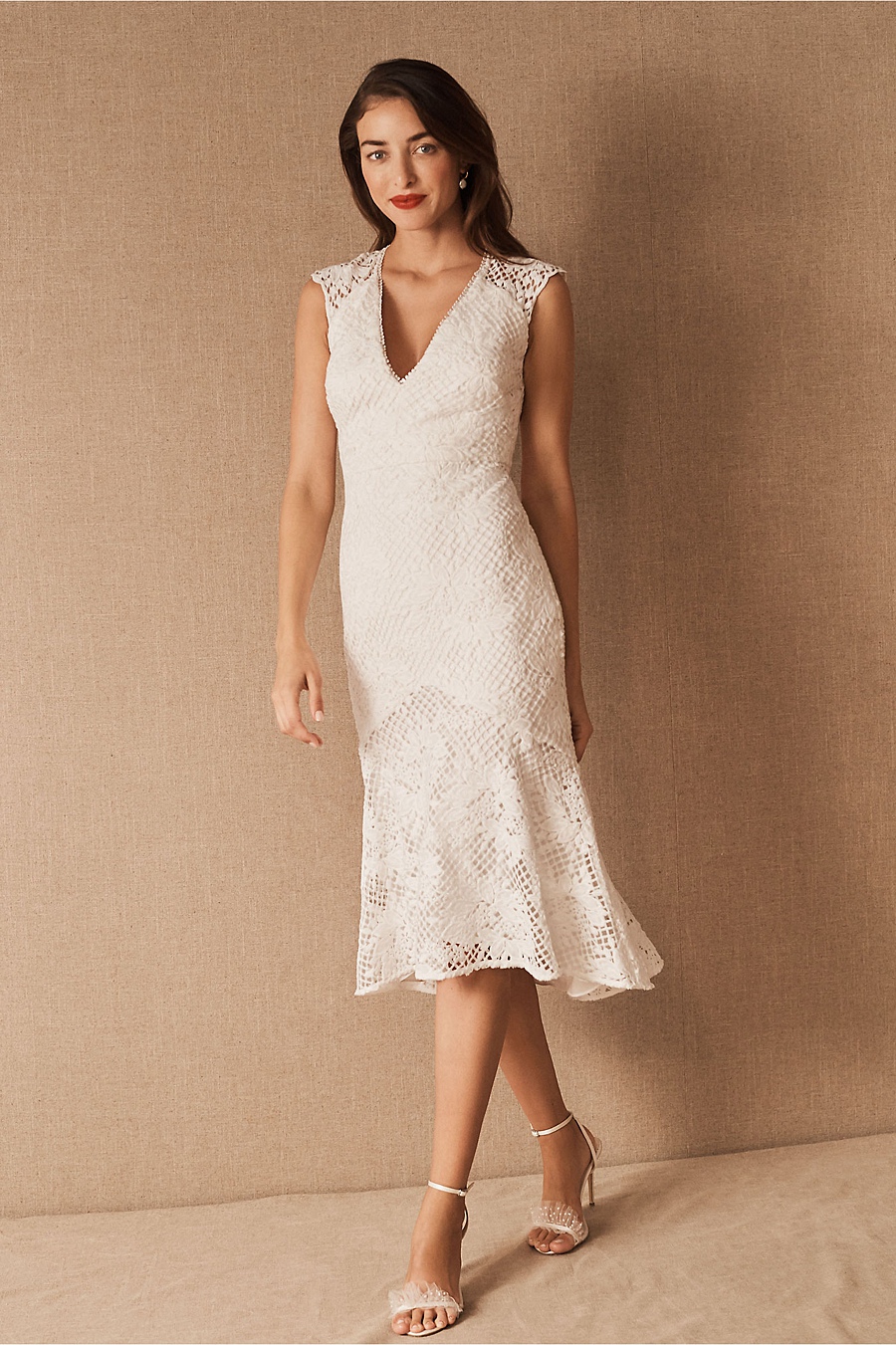 If you have a classic style, select a short, A-line dress designed in soft organza, charmeuse, or satin. Opt for embellishments like ruffles, organza floral appliques, and subtle spaghetti straps that have just a bit of shine and sparkle sprinkled throughout the dress. Ruching and draped designs on these short dresses will be figure-friendly, as the design elements conceal lumps and bumps, and help lengthen the look of your feminine form.
You can go completely retro by selecting a short dress that boasts a sweetheart or sequined strapless neckline, metallic accents, a tulle bottom, floral embroidery, spaghetti straps, or even an illusion neckline. Be sure to put the finishing touch on your antiquated look by pinning a birdcage veil on your loose beachy hairdo.
As you can see, there are many short wedding dresses that will not only be appropriate to wear beachside but will also convey your personal style!
Related Posts You'll Enjoy
Previously Published Wedding Dresses
If you landed on this page because you saw a dress we previously shared on Pinterest but you no longer see it featured above, it may be because the designer discontinued the dress. We keep this page updated with the latest styles but you can still find dresses we previously featured in the gallery below. We also include the style of each dress. If its something you love, you might be able to find it on a site for pre-owned dresses, or you can just use these images for inspiration.
Unless otherwise credited, all images pictured below were provided courtesy of Best Bridal Prices.