I love looking at pictures of beach wedding hair styles because it's yet another way you can give the middle finger to tradition, and do things your way! Forget the stiff hairspray crazed high updo you see in every bridal magazine! You can have a sexy, modern, beach wedding hairstyle that reflects your personality.
Don't get me wrong, if you're tying the knot on a really windy beach you'll need to keep your hair in check because a loose style could fall flat and ruin your ceremony pics. But that doesn't mean it has to be traditional or boring. A picture is worth a thousand words, so without further ado here are some gorgeous beach wedding hairstyles to help inspire you.
Beach Wedding Hair Styles with Flowers
I heart this style, and I'm starting with it because it's brilliant in its simplicity, which is what I think all things beach wedding should be! You can simply pull your hair back into a loose bun or even a ponytail to keep the hair from blowing in your face. Add a flower for a look that's tropical, sleek, and stunning.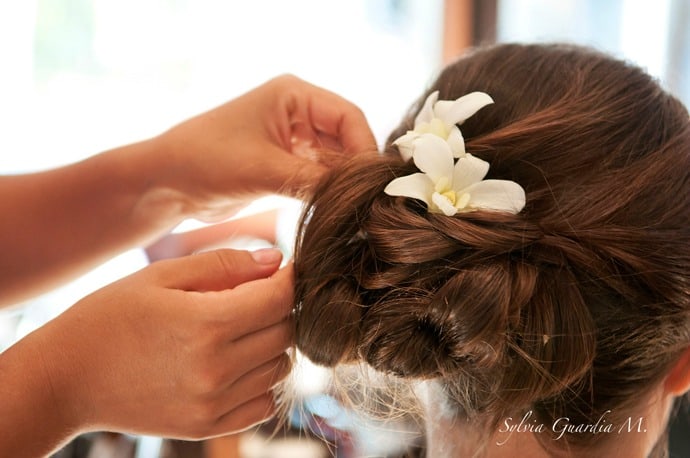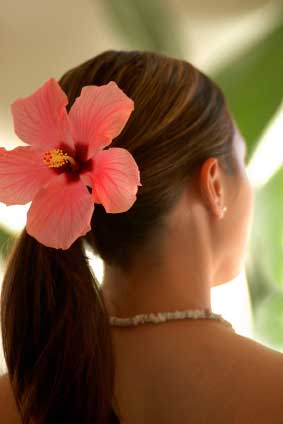 I love that this is simple, elegant, classy, and modern all at once. It's another side-swept bun with some roses tucked into it, but you can substitute orchids or some other really tropical flower for a beach wedding hair style that will stay out of your face regardless of the wind.
Loose Beach Wedding Hair Styles
Ok, here's that gorgeous, wavy, sexy beach wedding hair I was talking about earlier. I love that this bride just let her hair down and tucked a few small flowers at the crown for an effortless look. If this doesn't scream beach wedding hair, I don't know what does!
This hairstyle won't work if you're tying the knot in a really windy location… unless you're going for a really, really messy look (literally). But if the wind is not an issue for you, this is a great sexy and youthful looking beach wedding hairstyle that someone with long wavy or curly hair can pull off. You can even add some extensions for curls that drop down the back and sides.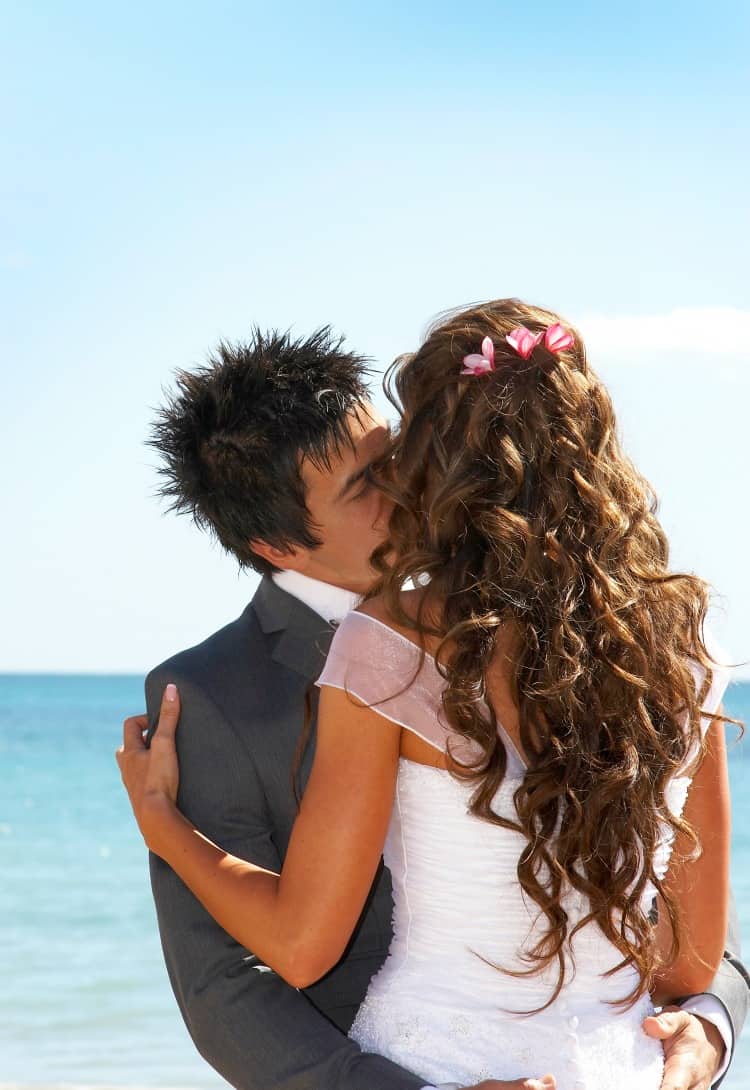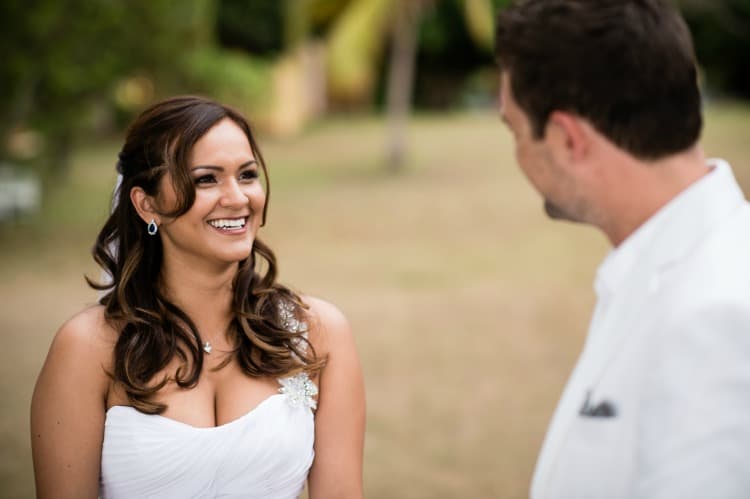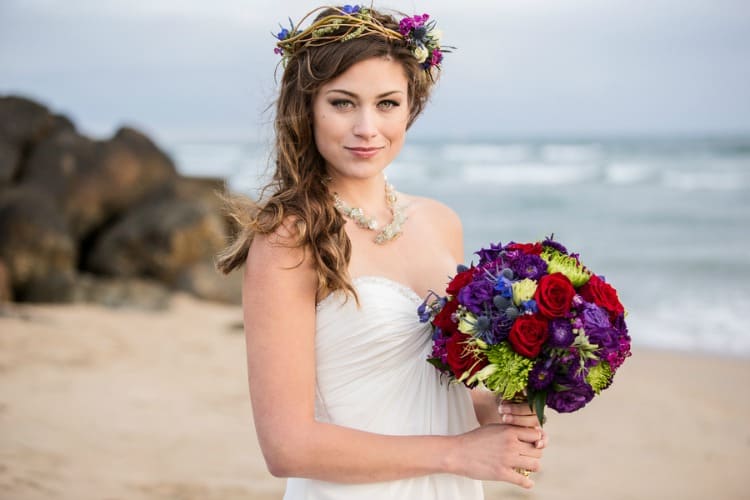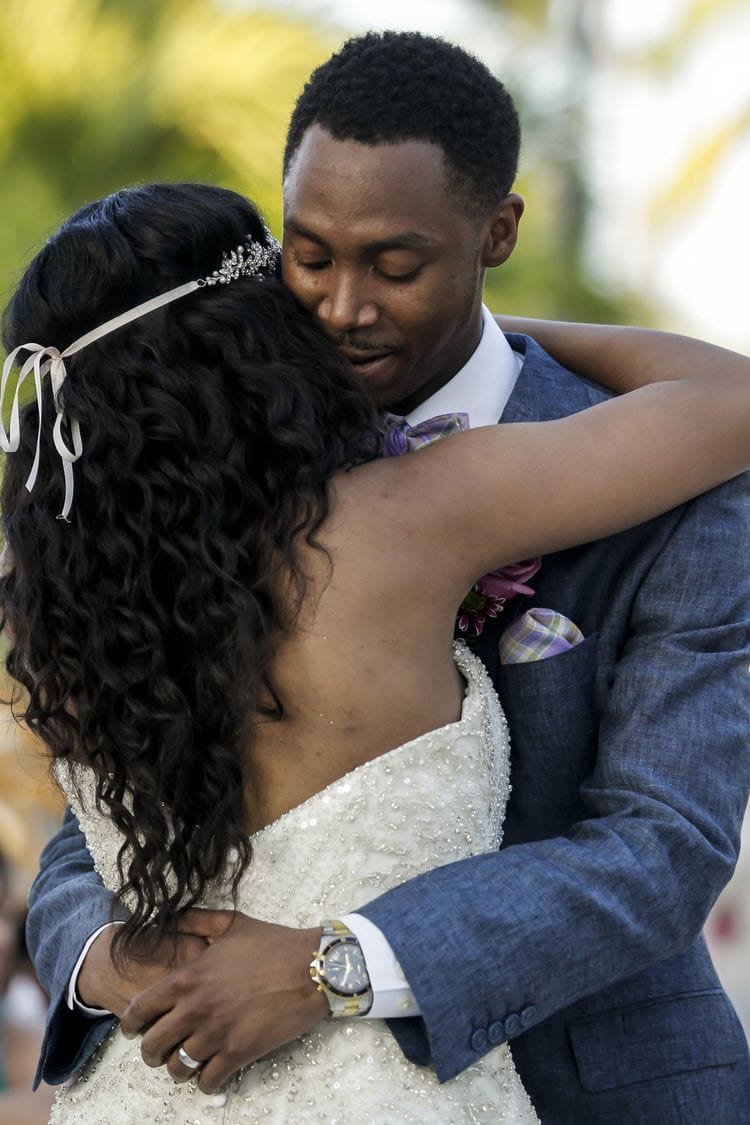 I have one word for this beach wedding hair style…AH-mazing! I love, love, love everything about it. You have to be pretty bold and confident to pull this off. But it will be nothing short of memorable and totally appropriate for a beach wedding.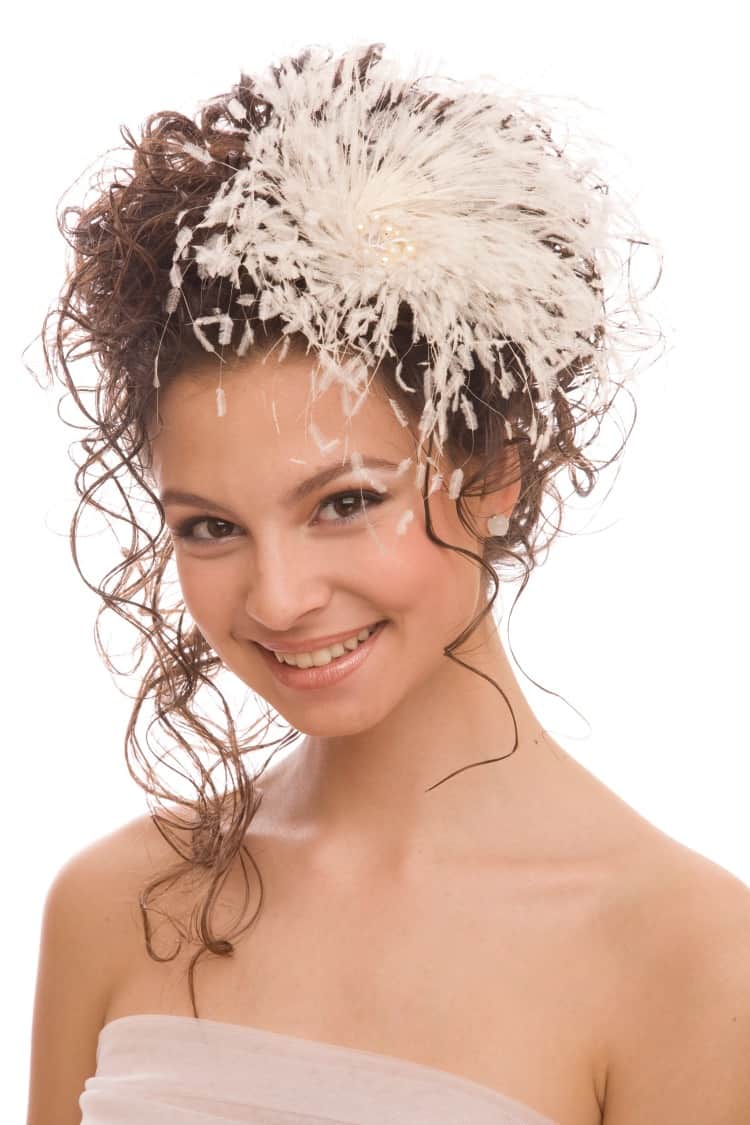 Beach Wedding Hair Style updo's
I really, really love these updos because they have that sort of messy beach hair look that's so sexy and a nice alternative to the traditional updo.