Beach wedding hair…it sounds so easy, so laid back and fuss-free, doesn't it? But it's not. You can't just wake up on your wedding day, jump in the shower, run a comb through your hair and walk down the aisle hoping it will just work out.
Nope, it's a lot more complicated than that.
Wind, humidity, and sweat can all wreak havoc on your mane so what might start out as beautiful beachy waves could fall flat before you even make it halfway down the aisle.  To help answer your big questions, I've enlisted the help of beach wedding hair pro, Cari Collinsworth. Cari's the owner of KyleLynn Weddings, a team of Hair and Makeup Artists that specialize in Weddings serving West Coast and Central Florida including Tampa Bay, St Pete Beach, Clearwater Beach, and Siesta Key.  So without further ado, here are some of her top tips and advice.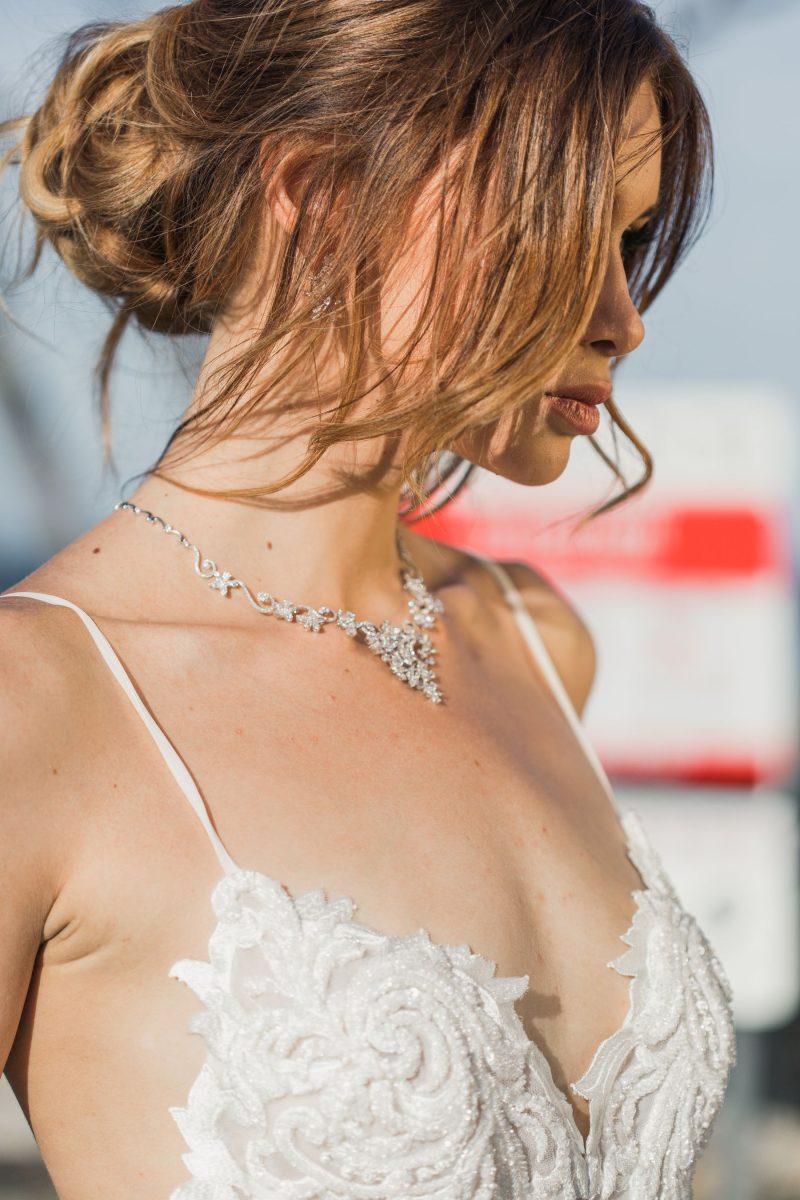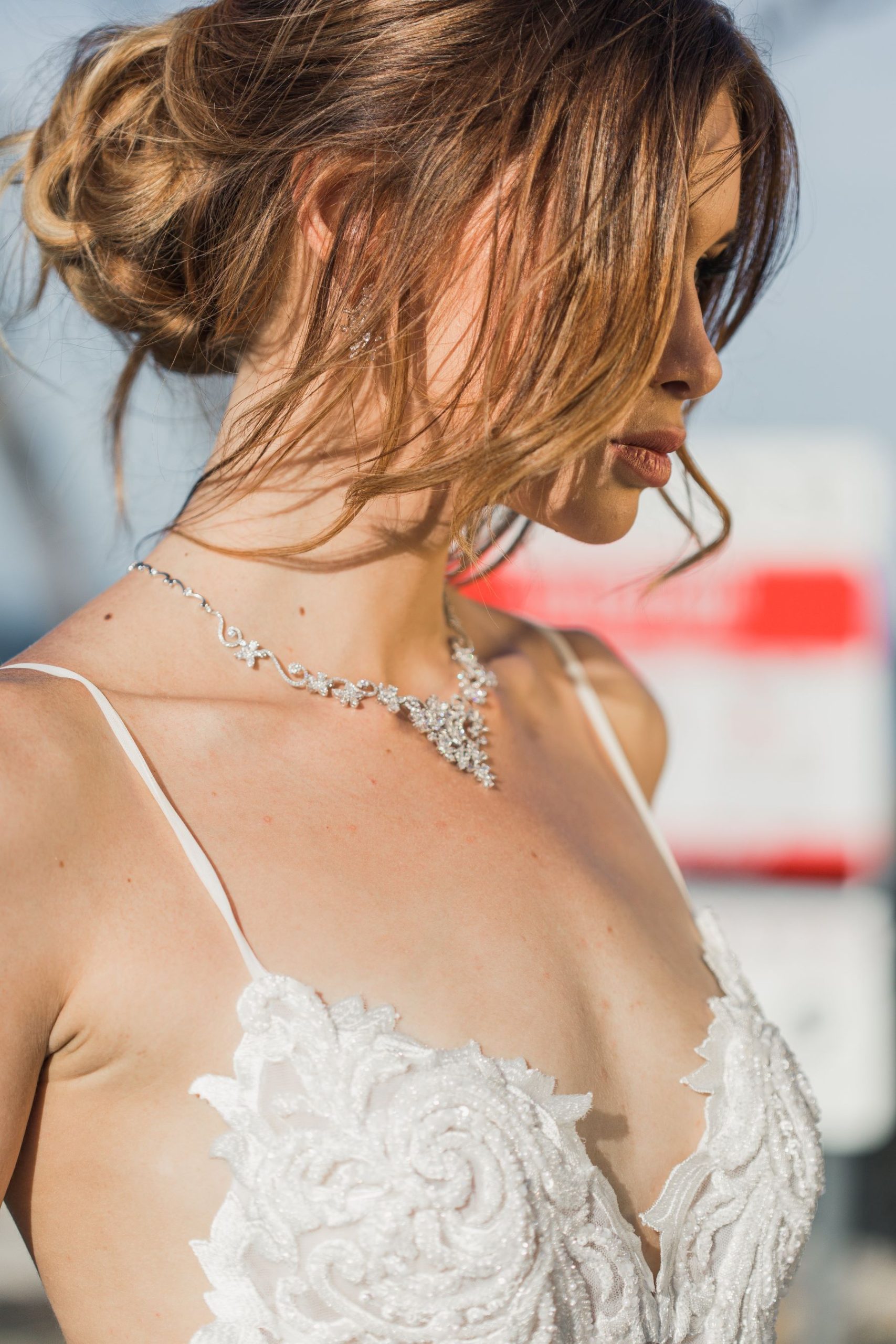 Beach Wedding Hair Q&A
What is your #1 beach wedding hair tip?
"My number 1 tip would be to not fight your natural hair type/texture! If you have super fine stick straight hair that does not hold curl….don't wear your hair down with "loose waves". It will not hold! Instead, try loose waves pinned up into a low swept updo. You'll get the soft style you wanted but everything will be pinned in place to last all day and night in the humidity."
What type of hairstyles do you think are best for beach weddings?
"Most of my beach wedding brides opt for a soft, natural look for their hair which I feel is right on point! When it comes to choosing an updo or a down style, you have to consider a few things… Your hair type/texture, your own personal style, the elements that particular day (30 mile an hour winds or 90 degrees with 80% humidity).
If you decide to wear your hair down, you also have to realize that part of wearing it down is that your hair is going to move. That means every curl is not going to stay in the exact position and shape all day and night. If you are ok with that, then go for it! But if you are the bride that wants to know that when you step out of your stylist's chair, your hair is not going to move all day….an updo would be the best choice for you! It doesn't have to be a structured "prom" look either. It can be a soft, natural style that is pinned securely in place but looks as if it were simply swept up."
What's the biggest beach wedding hair mistake you've seen brides make?
"The biggest mistake would be extremely dirty hair. For some reason, tons of stylists say that dirty hair will hold better than clean hair and this is the worst rumor/false information going around that I can think of! Dirt and oil weigh your hair down and can actually make it more difficult to get your hair to do what we want. I'd rather add product to make it do what I want. AND you will be way more comfortable with clean locks!"
What beach wedding hairstyle and products would you recommend for a bride getting married on a very windy beach?
"For a windy day on the beach, I would recommend soft curls gathered low, in an undone, loose updo (loose looking that is). This look gives you soft, natural elegance that will not move during a windy sunset wedding on the beach! I would recommend using Kenra's Platinum Hot Spray on hair before using any hot tools (i.e. a flat iron or curling iron). It will protect your hair from the heat and give it the extra strength it needs to hold up in the elements."
A big thank you to Cari from KyleLynn Weddings for so generously sharing these priceless tips! Make sure you check her out if you're tying the knot in Central Florida!
They say pictures are worth a thousand words, so to give you an idea of what Cari's talking about and to help inspire you on the quest for that perfect beach wedding hair, check out this gallery of beach wedding hairstyles on real destination brides. Enjoy!
Credits
Photo by: Jesse Daniels Photography